As an average U.S. consumer usually spends over 238 minutes daily watching TV, most of the time is spent watching news channels. No wonder why we see the faces of top reporters from the time we wake up until going to sleep. From delivering the biggest breaking stories from all around the world to the news that we are interested in knowing, these reporters keep us up-to-date. What they do is not easy as they have to work for countless hours, look good and presentable, do the research and most important of all, earn the trust of their audience. Given that they put in a lot of hard work, it is not a big surprise that they make a lot of cash each year (which is something they deserve). So, let's have a look at the salaries of some of the most notable reporters. Trust us, you'll be surprised to know some of the salaries of these reporters.
1. Tomi Lahren – $200k
As a conservative political commentator, Tomi Lahren gained a lot of attention on her show Tomi on TheBlaze. Her three-minute video segment (often called "final thoughts") helped increase her exposure. She frequently lambasted liberal politics and a few of her videos went so viral that she was dubbed as a "rising media star." She was even touted as "the young Republican who is bigger than Trump on Facebook."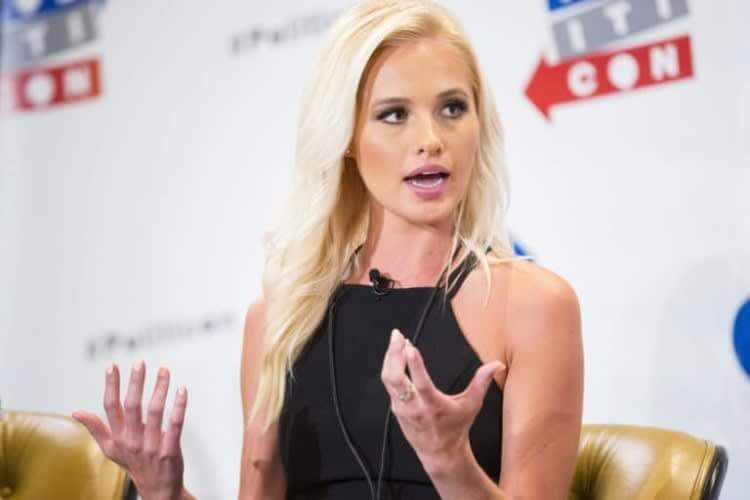 But she was suspended from TheBlaze in 2017 due to her belief that women should have access to abortion. As of now, she works at a pro-Donald Trump advocacy organization called Great American Alliance. Moreover, she is a part of Fox News as a contributor.
2. Anderson Cooper – $11m
Not many people know that Anderson Cooper had no formal education in journalism, but what really helped him excel in the job is his intelligence and determination. While studying political science at Yale University, he did an internship at the Central Intelligence Agency (CIA).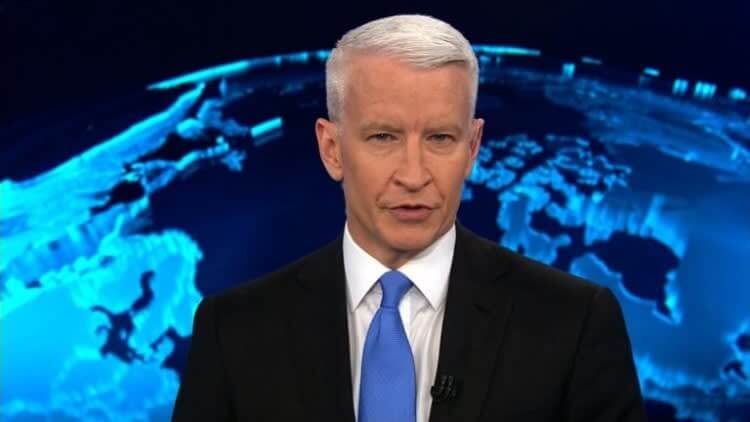 In starting, he worked as a fact-checker for a small news agency and later went to Myanmar just to meet students who were fighting the Burmese government. He created a homemade news segment and sold it to Channel One. From there on, he moved his way to the position of co-anchor to becoming country's one of the most distinguished anchors. He also used to host his own daytime talk show, Anderson Live. As of now, he is a correspondent for 60 Minutes and the primary anchor of CNN show called Anderson Cooper 360°
3. Katy Tur – $500k
Katy Tur started out working for different news outlets such as News 12 Brooklyn, KTLA, Fox 5 New York, and HD News/Cablevision. She also worked at The Weather Channel as a storm chaser. But when she started to work at NBC's local station in New York City, it helped her reach the NBC national headquarters.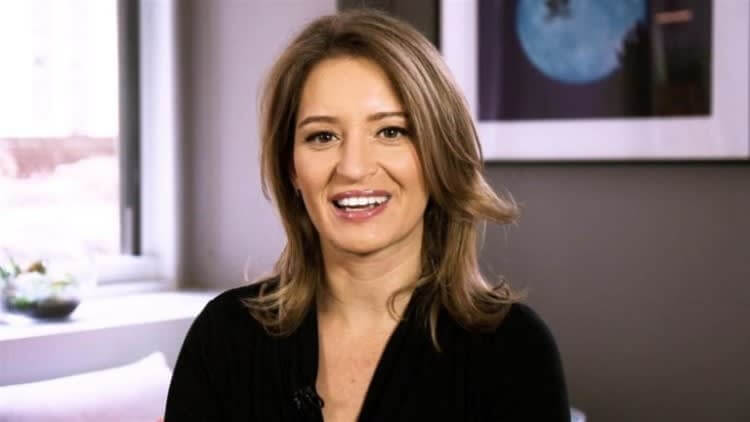 In 2009, she covered the crane collapse on the Upper East Side of Manhattan and won the AP's Best Spot News Award for it. She was also NBC's reporter for the presidential campaign of Donald Trump. By the way, she was the one who informed the Trump campaign about the controversial conversation tape of Trump with Billy Bush about women. In 2017, she was awarded the Walter Cronkite Award of Excellence in Journalism.
4. Erin Burnett – $3m
After starting as a financial analyst for Goldman Sachs, Erin Burnett was offered to work as a writer at CNN and a booker for CNN's Moneyline. In the coming years, she anchored and hosted various shows, such as Street Signs and CNBC's Squawk on the Street. She also appeared as an advisor to Donald Trump on The Celebrity Apprentice.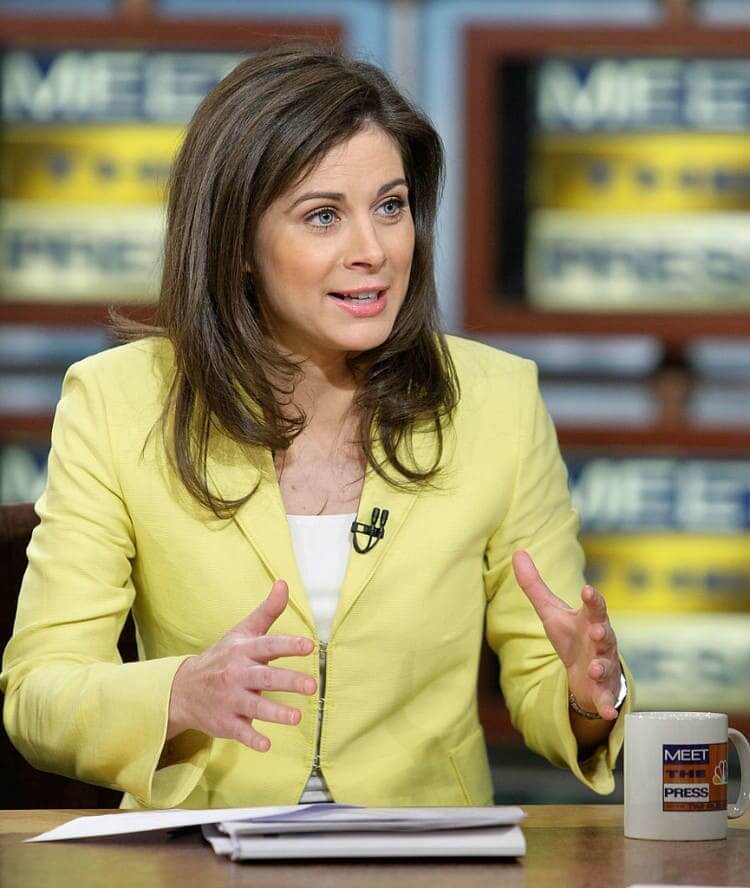 By 2011, she came back to CNN and started anchoring her own show called Erin Burnett OutFront. Due to her show, she was able to host live from the borders of Mali, Israel, Afghanistan, Rwanda, and the United Aram Emirates. Joe Scarborough even labeled her as "The International Superstar" because of the documentaries she filmed outside of the U.S.
5. Ainsley Earhardt – $400k
Ainsley Earhardt graduated from USC, but she started her career in journalism before graduation as she was hired to work as a reporter for WLTX-News 19 (the local CBS Station in Columbia, South Carolina). From 2000 to 2004, she worked as the morning and noon anchor for the network.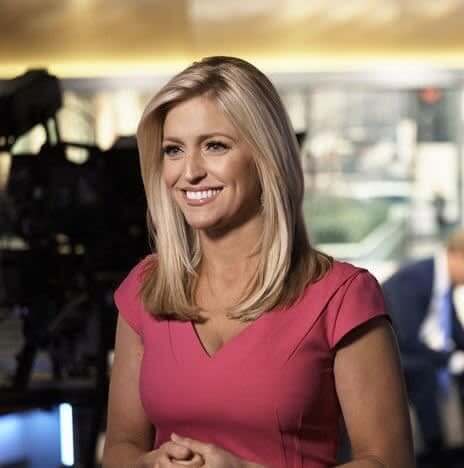 By 2007, she made the big move to New York and started working for Fox News Channel. In starting, she co-hosted a few programs for the network, such as America's News Headquarters, Fox's All-American New Year's Eve, and Friends Weekend. She also worked as a panelist on The Live Desk. Today, Earhardt has her own segment called Ainsley Across America. She's the author of two children books as well, named Through Your Eyes and Take My Heart (it is a memoir entitled The Light Within Me).
6. Jim Rome – $30m
Jim Rome is a renowned sports radio talk show host. He began his career as an intern at KTMS station in Santa Barbara and later on moved to traffic-reporting. Although he moved to XTRA Sports just as a part-timer, he was so good at his job that they gave him his own show The Jim Rome Show (or The Jungle). He hosted other sports television shows for a couple of years as well.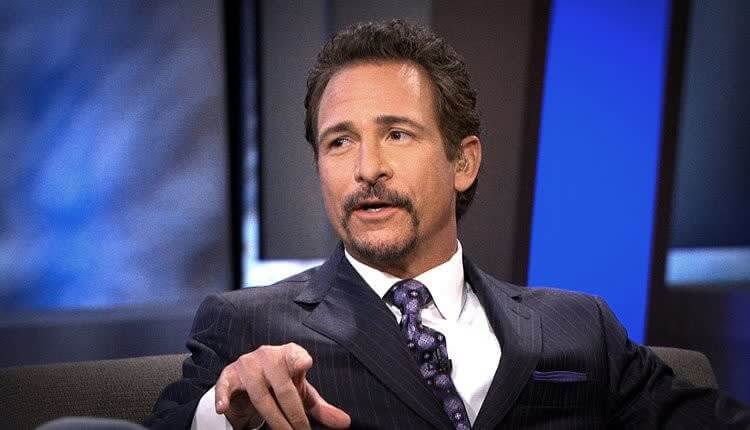 He joined ESPN in 2003 to host Rome is Burning (it aired until 2011) before joining the CBS network. According to Talkers Magazine, Jim Rome is one of the most influential talk radio personalities.
7. Megyn Kelly – $15m
The lovely Megyn Kelly is a former corporate defense attorney. She worked as a general assignment reporter where she conducted live coverage of the confirmation hearing for U.S. Supreme Court Justices. After joining Fox News, Kelly started to host her own legal segment called Kelly's Court and also appeared on a weekly segment on The O'Reilly Factor.
Later on, she began hosting America Live in 2010. In between 2013 and 2017, the Kelly File often overtook the ratings of The O'Reilly Factor; regular number one program of the network. After leaving Fox News in 2017, she joined NBC News but the contract was terminated in January 2019. Unsurprisingly, she has been listed as one of the 100 most influential people on Time.
8. Lindsay Czarniak – $1m
Lindsay Czarniak had her first take of broadcasting while working as an intern in WUSA in Washington, D.C. Later on, CNN hired her as a production assistant. She joined WRC-TV in 2005 and co-hosted The George Michael Sports Machine. Her career started to thrive further as she covered the 2006 Winter Olympics for NBC Sports. She was named co-sports anchor along with Dan Hellie when George Michael stepped down as the sports anchor of NBC4. But Czarniak wasn't going to settle soon as she moved to ESPN in 2011.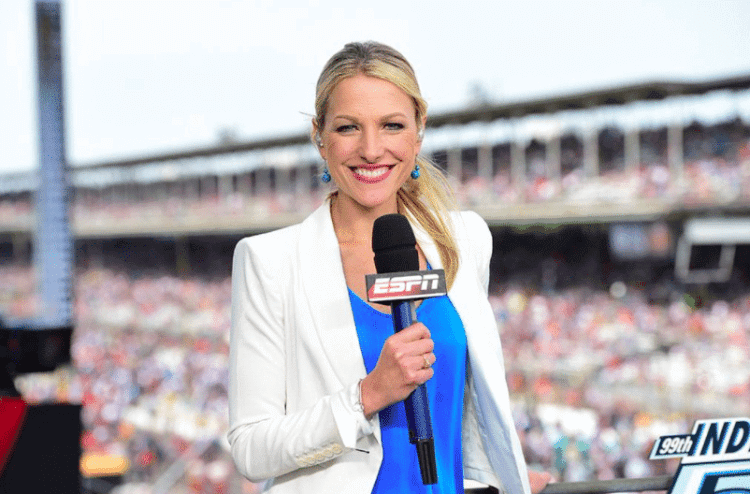 Her debut on SportsCenter amazed everyone and that's why she later became the 6 pm co-host of SportsCenter. When she hosted the coverage of the Indianapolis 500, she became the first woman to host the telecast. By the time her contract with ESPN ended, she had already signed with Fox Sports in 2017.
9. Jon Stewart – $25m
Jon Stewart started his career as a stand-up comedian and may have continued it for many years, but he worked hard and tried to gain experience in other areas as well. His dedication and perseverance paid off as today he is regarded as one of the most prominent figures in entertainment and media. He is a comedian, television host, writer, actor, singer, producer, and political commentator.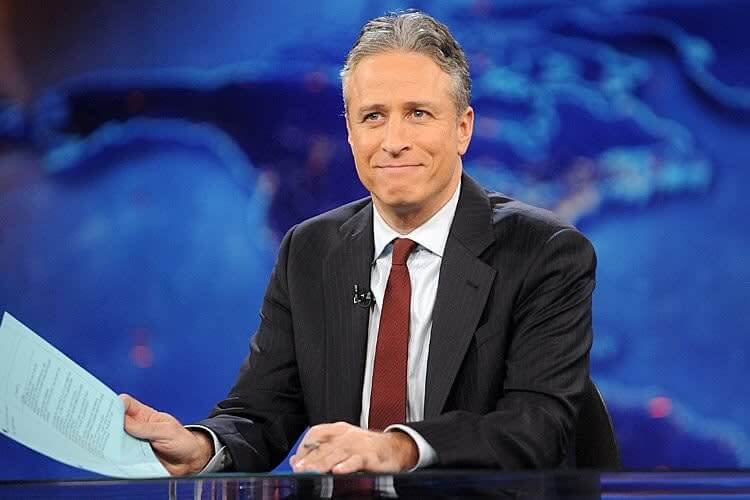 He is a multi-talented man. He first had his own talk show The Jon Stewart Show and later on two other shows (You Wrote It and You Watch It), which both aired on MTV. However, it was his The Daily Show which became quite popular. His satirical news program ran on Comedy Central from 1999 to 2015. The show won 22 Primetime Emmy Awards and by the way he was the writer and co-executive producer of the show.
10. Charissa Thompson – $500k
It was always the dream of Charissa Thompson to become a broadcaster, and when she got the chance, she didn't let the opportunity go. From working for networks such as GSN, ESPN, The Big Ten Network, and Versus, she has been around hosting many sports shows.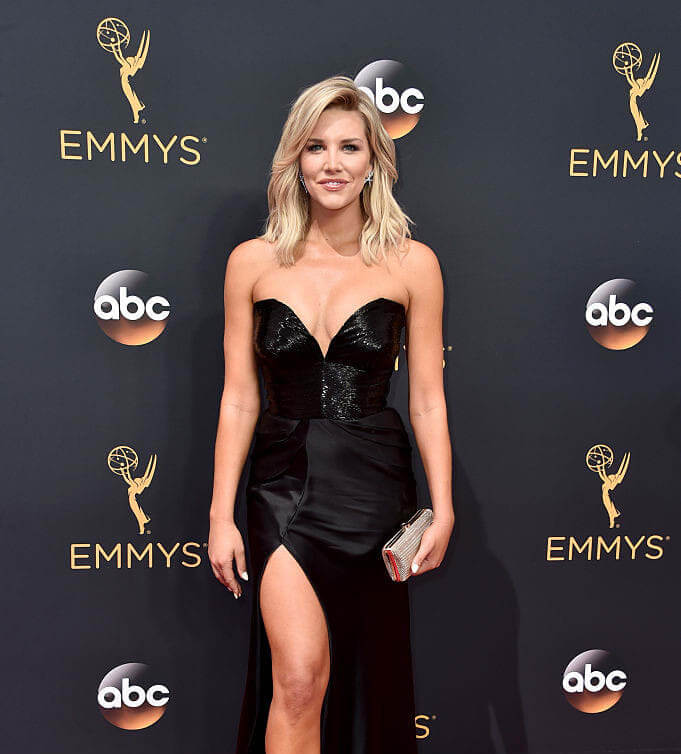 Alberto E. Rodriguez/Getty Images
She was also the part of Top Rank's broadcasting team of Jessie Vargas vs Manny Pacquiao. From 2014 until 2017, she co-hosted the entertainment news show Extra with Mario Lopez and Tracy Edmonds.
11. Shepard Smith – $10m
With a very long career in Journalism, Shepard Smith is one of the top-earning TV reporters. He signed his first TV contract in 1986 and since then he has never looked back. He joined Fox News Channel when it first started in 1996. He hosted Fox New's The Fox Report with Shepard Smith and Studio B (it was later replaced by Shepard Smith Reporting in 2013).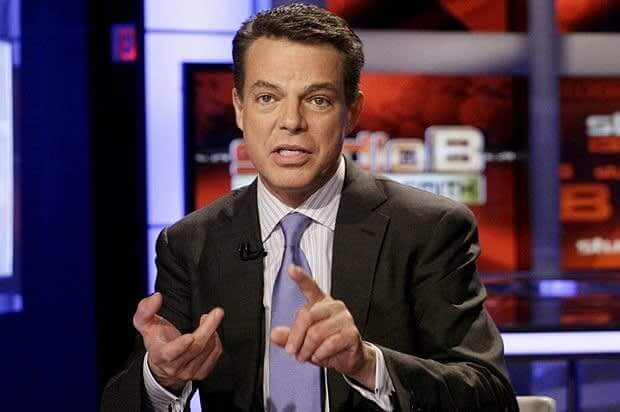 From the 2003 TV Guide poll, he tied for the second position with Dan Rather and Peter Jennings as the most trusted news anchor. As of now, he is the chief news anchor and managing editor of the breaking news division at Fox News.
12. Martha MacCallum – $8m
From 1991 to 1996, Martha MacCallum worked as a broadcaster at Wall Street Journal Television. She has worked as the anchor and business news correspondent for the Business USA, Wall Street Journal Report, and World Market Outlook. She then moved to NBC/CNBC and appeared on Today, The News with Brian Williams, and various other NBC programs.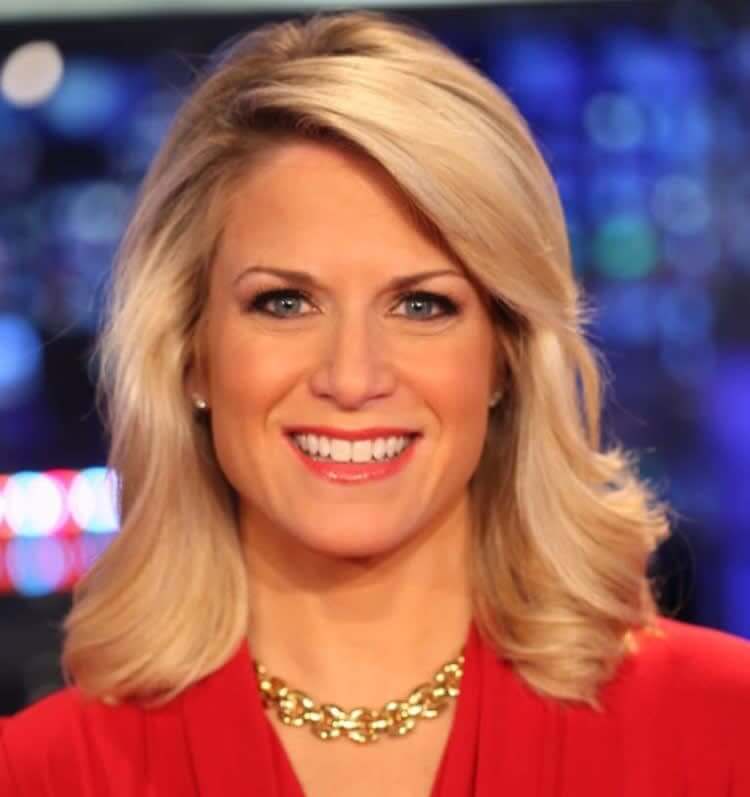 Over the years, she worked hard and got her way up to the job of co-anchor of CNBC's Morning Call with Martha MacCallum and Ted David. She has extensive experience of covering the presidential elections in 2004, 2008, 2012, and 2016. Moreover, she has also co-anchored the coverage of the visit of Pope Francis to the United States.
13. Brian Williams – $10m
Everyone who watches news knows Brian Williams. He has spent over a decade as an anchor on NBC Nightly News. After joining the national Weekend Nightly News in 1993, he was the chief White House correspondent. He later worked as the managing editor and anchor of The News with Brian Williams on CNBC and MSNC.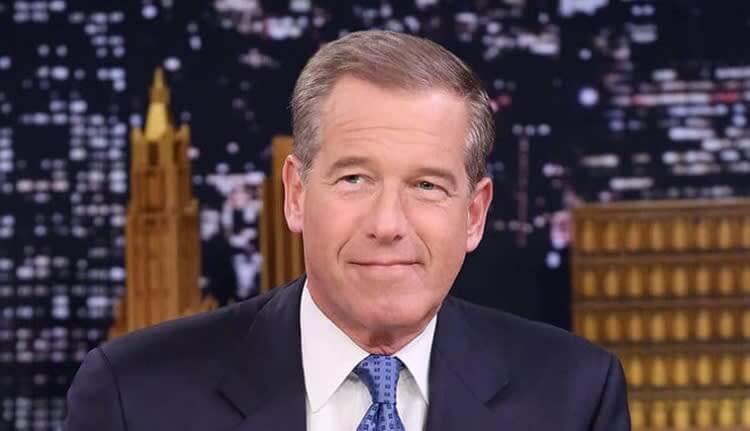 In 2004, he replaced Tom Brokaw on NBC Nightly News. Later on, NBC News was awarded a Peabody Award, the George Polk Award, and the DuPont- Columbia University award for the Hurricane Katrina coverage. Apparently he "misrepresented" events while covering the Iraq War in 2003 and it led to his suspension and demotion for six months from the Nightly News in 2015. He then moved to MSNBC and now works as the chief anchor and host of program The 11th Hour with Brian Williams.
14. Jimmy Fallon – $16m
Oh, we all know Jimmy Fallon for a long time as he has made a name of himself after being a part of Saturday Night Live (SNL). He is the host of his own late-night talk show The Tonight Show Starring Jimmy Fallon (previously, it was named the Late Night with Jimmy Fallon). He co-hosted the Weekend Update segment of NBC's hit show Saturday Night Live in 1998. In the next six years, Jimmy became the household name.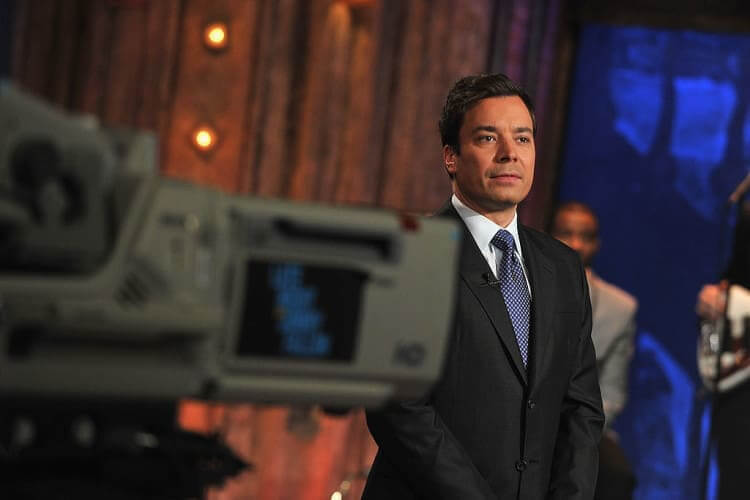 He then moved to pursue a career in film and starred in movies such as Fever Pitch, Taxi, Whip It, Factory Girl, and Get Hard. However, he later returned to television and started hosting Late Night with Jimmy Fallon. In 2014, he became the six permanent host of The Tonight Show.
15. Wolf Blitzer – $5m
Whether you watch News channels or not, you most probably know Wolf Blitzer. He has been loyal to CNN since 1990. Even before joining CNN, he had an extensive career which goes back to the early 1970s. He started his career with Reuters in Tel Aviv, Israel. Jerusalem Post hired him to be the Washington correspondent. He made a name for himself by covering the Egyptian-Israeli Peace Treat and the arrest and trial of Jonathan Pollard.
After joining CNN in 1990, he worked as a military affairs reporter and then CNN's White House correspondent. Currently, he is the lead political anchor of CNN and hosts The Situation Room.
16. Erin Andrews – $1m
Erin Andres first started as a freelance reporter for Fox Sports Florida in 2000. She also worked as a Tempa Bay Lightning reporter for the Sunshine Network for about one year and worked as a reporter and studio host at Tuner South network from 2002 until 2004. There, she covered Atlanta Hawks, Atlanta Braves, and Atlanta Thrashers and her stint at Tuner South helped her get noticed and hired by ESPN as a reporter.
She worked at ESPN for eight years before joining Fox Sports and Fox NFL Sunday. There, she was the field reporter for events such as NFL Playoffs, Daytona 500, and the World Series. Moreover, she also hosts ABC's reality TV series Dancing with the Stars.
17. Nancy O'Dell – $3m
Nancy O'Dell started by working as a reporter and anchor at WPDE-TV in South Carolina. She then became the morning anchor and crime reporter at WCBD-TV. There, she did a report on the leniency of the police on DUI cases and it led to an investigation which resulted in authorities implementing a strict directive on such cases. For her efforts, the Associated Press honored her with the Best Report of the Year Award.
She then became an entertainment reporter for A Current Affair and joined Access Hollywood in 1996. In 2011, she became the co-anchor of Entertainment Tonight.
18. Robin Roberts – $14m
In 1983, Robin Robert graduated from Southeastern Louisiana University with a degree in communication and without wasting any time started working as a reporter and sports anchor at small stations, first in Mississippi and later in Tennessee. Before getting hired by ESPN in 1990, she was the host for a radio station in Atlanta.
She decided to move to ABC News in 1995 and worked as a featured reporter for Good Morning America. For her brilliant work, she was awarded Mel Greenberg Media Award in 2001 and Peabody Award in 2012.
19. Heidi Watney – $150k
Hedid Watney was destined to become a sports broadcaster. It is because in high school she took part in hurdles, gymnastics, diving, and cheerleading. She worked for NESN as an on-field reporter and hosted numerous Red Sox specials such as The Ultimate Red Sox Show.
Before all this, she worked as a weekend sports anchor for KMPH-TV and a sports talk radio host for ESPN Radio KFIG. She was the sideline reporter for Time Warner Cable SportsNet in 2011 and she later joined MLB Network to host the show Quick Pitch.
20. Kelly Ripa – $16 Million
Not many people know that Kelly Ripa's first appearance on TV was not as an anchor or journalist, but it was as a dancer and actress. In 1986, she first appeared on Dancin'On Air and then went on to work on the famed ABC daytime soap opera All My Children as Hayley Vaughn. She worked as an actress from 1990 to 2002.
Given that she always wanted to be a newscaster, she got an opportunity when Regis Philbin held on-air auditions in search for Kathie Lee Gifford's replacement. Once she got the co-hosting job, she never looked back. She co-hosted the show which was then called Live! with Regis and Kelly. The 2014 report of Hollywood Reporter named her as one of the Most Powerful People in Media.
21. Sean Hannity – $29m
Sean Hannity was working as a general contractor when he decided to work as a radio talk show host at a volunteer college station in UC Santa Barbara. It was a start of his broadcasting journey as he joined WVNN in Alabama and then WGST in Atlanta. Fox hired him in 1996 and he began hosting Hannity & Colmes with Alan Colmes. So, when late Colmes left the show in 2008, the channel changed the show to Hannity. He is also the host of a nationally syndicated radio show The Sean Hannity Show.
Over the years, he has won numerous awards and received honors for his work. He is a multi-talented person as he is the author of three best-selling books. Moreover, he has espoused some conspiracy theories such as Seth Rich murder and birthplace of Barack Obama. Statistics show that he is one of the most-watched TV hosts.
22. Kate Bolduan – $200k
Kate Bolduan started her career as a general assignment reporter for WTVD-TV in North Carolina after graduating with a bachelor's degree in Journalism. Later on, she worked as a production assistant for NBC News and MSNBC.
It was 2007 when she landed on the job of working as a national correspondent for CNN Newsource. She has worked with Chris Cuomo in New Day and Michaela Pereira. As of now, she is anchoring the State of America with Kate Bolduan on CNN International and This Hour with Kate Bolduan.
23. Bill O'Reilly – $20m
In 2017, Fox News Channel parent 21st Century Fox decided to end the 21-year run of their biggest star, Bill O'Reilly, due to sexual harassment charges against him. Before all this, he had a solid career. He had worked in different TV stations before Fox News Channel started in 1996. The channel hired him and gave him a show to of his own to host, The O'Reilly Factor. It became the highest-rated cable news show for 16 years and he was rightfully called the biggest star of Fox News.
He is the author of several books and is now the host of his own podcast called No Spin News (he created it after getting fired from Fox).
24. Katie Couric – $15m
Before becoming a famous anchor as she is today, Katie Couric had to struggle a lot. But hard work always pays off. She worked at the ABC News Bureau before joining CNN as an assignment editor. As a reporter, she was still in her early days and still she earned an Associated Press and Emmy. NBC News hired her in 1989 as Deputy Pentagon Correspondent and anchor substitute.
Over the years, Couric has worked for three big television networks: NBC News (from 1989 to 2006), CBS News (From 2006 to 2011), and ABC News (from 2011 to 2014). She is the winner of the Peabody Award and for years of dedicated work, she was inducted into the Television Hall of Fame in 2004.
25. Samantha Steele Ponder – $5m
Most of us are familiar with the beautiful face of Samantha Steele Ponder and it is no surprise why she earns such a massive salary. She is a renowned ESPN sportscaster due to her work on College GameDay (which she went on to replace Erin Andrews in 2012).
It won't be wrong to say that she's one of the most beloved reporters on ESPN. She attended King's College in Queens, New York and graduated from Liberty University. She met her husband Christian Ponder, who is a former American football quarterback.
26. Meredith Vieira – $11m
The journalistic career of Meredith Vieira started in 1975 when she worked as a news announcer for a radio station in Massachusetts. She gradually moved her way up to become a local reporter and anchor at WJAR-TV in Providence (it also helped her become an investigative reporter). She became quite popular while working as a correspondent for 60 Minutes on CBS.
In 1997, she moved to ABC and worked as a co-host and moderator of the daytime talk show The View until 2006. She became the first host of the American version of Who Wants to Be a Millionaire? And her remarkable hosting helped her win two Daytime Emmy Awards for Outstanding Game Show Host. As of now, she works as a correspondent for NBC News and a contributor to the NBC Nightly News, Today, and Dateline NBC.
27. Andrea Mitchell – $750k
If you look up for the word loyalty on Google, Andrea Mitchell's name will show up in the results. After all, she has been with NBC since 1978 and never left it. Before working for NBC, she worked as a news director of student radio station WXPN while studying at the University of Pennsylvania. Once she graduated, she worked as a reporter at KYW radio and the station's City Hall correspondent.
By 1976, she moved to CBS-affiliate WTOP (now WUSA) and was a general correspondent of NBC in 1978. She began covering the White House from 1981 and it didn't take long for her to become Congressional correspondent. Today, she hosts Andrea Mitchell Reports and is a frequent guest on the Rachel Maddow Show.
28. Nancy Grace – $3m
Nancy Grace was once a prosecutor in a local district attorney's office, but due to prosecutorial misconduct, she was offered a job to do a legal commentary show alongside Johnnie Cochran. So, when he left the show, it allowed Grace to host Trial Heat from 1996 to 2004. Later on, she hosted Closing Arguments from 2004 to 2007. In between, she hosted the legal analysis show Nancy Grace on HLN.
Over the years, Grace has made a name for herself with the help of her unique interviewing style which incorporates mixed vocal questions and multimedia stats displays and also for her outspoken style that has been both liked and disliked by the viewers.
29. Cari Champion – $1m
Cari Champion doesn't play professional tennis, but she has made a name for herself through the sport. She is the champion of tennis coverage. After earning a degree in English with a minor in Mass Communication, she moved to West Virginia and got her first job as a reporter.
She then moved to Florida and discovered her passion for tennis after covering Serena and Venus Williams. Tennis Channel hired her in 2000 to be a reporter and anchor and later on she became an anchor of ESPN's Sports Center.
30. Molly Qerim – $100k
Molly Qerim started off her career as a broadcaster by covering college football, National Singing Day, the NCAA Tournament, and the U.S. Open. She slowly moved up and by 2008 she was serving as the interactive host of College Football Live on ESPN and ESPN 2.
She has also hosted SEC Tonight, Full Court Press, SEC Tailgate Show, and MaxPreps Lemming Report. Moreover, she has hosted the annual World MMA Awards and covered the UFC with FS1, ESPN, and Versus (now NBCSN). By 2015, she was the interim host of ESPN2's First Take. Later, she became the permanent host by September, 2015.
31. Robin Meade – $750k
Robin Meade majored in programming, radio/television production, programming and performance at Malone University and Ashland University. After becoming Miss Ohio and a semi-finalist in the Miss America pageant, she started her broadcasting career. Before joining HLN (formally known as CNN Headlines), she worked for several broadcasting stations.
In 2011, she was also the moderator on the Oprah Winfrey Network Show Ask Oprah's All Stars. As of now, she is the lead news anchor for Morning Express with Robin Meade. She has received a regional Emmy Award and has released two country music albums along with New York Times bestseller Morning Sunshine! How to Radiate Confidence and Feel It Too.
32. Giada de Laurentiis – Minimum $3m
Giada de Laurentiis studied at Le Cordon Bleu in Paris and dreamt of becoming a pastry chef, but it didn't work out as planned. Instead, she started working as a chef in several restaurants in Los Angeles, including the Wolfgang Puck-owned Spago. In 2002, she did a styling piece in Food & Wine magazine and Food Network contacted her after seeing her work. Since then, she never looked back. Her shot of fame came with her first show Everyday Italian.
As her prominence grew, she started to create an empire that led to many cookbooks, restaurants, and TV series. After her first show, other TV series which originated include, Giada's Weekend Getaways, Giada in Italy, Giada On The Beach, Behind the Bash, Giada in Paradise, Giada Entertains, and Winner Cake All. She has received awards and accolades such as Daytime Emmy Award for Outstanding Lifestyle Host. She was also inducted into the Culinary Hall of Fame in 2012.
33. Hoda Kotb, $2 Million
Hoda Kotb is of Egyptian descent and she earned a Bachelor of Arts degree in Broadcast Journalism in 1986 at Virginia Tech. She started her career in 1986 as a news assistant for CBS News in Cairo, Egypt. It didn't take long for her to become an anchor and general assignment reporter to WQAD-TV and ABC Moline, Illinois.
She decided moving back to NBC in 1998 and became the national correspondent for the NBC News while also working as the contributing anchor and correspondent for Dateline NBC. Due to her dedication and quality work, she received a Daytime Emmy Award in 2010.
34. Billy Bush – $3m
As the name suggests, Billy is from the Bush family. But he has made a name of himself from being a correspondent for Access Hollywood, a daily entertainment newsmagazine. He started working there in 2001 and left in 2016. His TV work includes a short-lived NBC show called Let's Make a Deal. He also did correspondence work for WNBC-TV's Today in New York morning show.
After leaving Access Hollywood, he became a co-host in the third hour of Today. However, he was fired from Today in 2016 due to the leaked indecent conversation recording between him and presidential candidate Donald Trump.
35. Sam Champion – $2m
From starting as a meteorologist at WPSD-TV in Kentucky, Sam Champion went on to become a weather forecaster at WABC-TV's Eyewitness News in 1988. From then on, he moved up the ladder and joined Good Morning America in 2004 and received a salary of about $1.5 million a year.
In 2008, he hosted Sea Rescue; an educational and informational program about the rescue and rehabilitation of animals. After leaving GMA in 2013, Champion started to work as a host and managing editor of The Weather Channel and left it in 2016 to return to ABC.
36. Ginger Zee – $125k
After obtaining a degree in Meteorology at Valparaiso University, Ginger Zee decided to become a meteorologist on the Today Show and she was 30-year-old at that time.
She didn't achieve her goal overnight as she had to work through different media outlets before reaching there. In 2011, she joined Hood Morning America Weekend and became ABC News' Chief Meteorologist and weather editor by 2013.
37. Michael Strahan – $17m
Michael Strahan was a professional football player before becoming a media personality. He played with the New York Giants in the NFL for 15 years.
One of his most memorable performances was when he helped the Giants win over New England Patriots in Super Bowl XLVII in 2007 (it was also his final season). After retiring from the NFL, he started to work as a sports analyst. He also co-hosted ABC's Strahan and Sara.
38. Sage Steele – $400k
Sage Steele's father and two brothers are involved in the sports industry. Her father, Gary, Steele, was the first African-American to play varsity football at West Point. So, it wasn't unusual when she started studying Bachelor of Science in Sports Communication at Indiana University Bloomington.
She co-hosts SportCenter on ESPN and has previously hosted NBA Countdown on ABC and ESPN as well as the NBA finals in two consecutive years (2012 and 2013).
39. Tom Brokaw – $8m
One of the "Big Three" news anchors in the U.S. during the 1980s, 1990s, and early 2000s was none other than Tom Brokaw. He along with Peter Jennings at ABC News and Dan Rather at CBS News were the best. From 1982 until his retirement in 2004, he was the anchor and managing editor of the NBC Nightly News.
By the way, he is the only person to host all three major NBC news programs: Meet The Press, NBC Nightly News, and The Today Show. He is also the author of several books about American society and history in the 20th century.
40. Brooke Baldwin – $1.5m
Everyone starts from low and slowly moves up. The same was the case with Brooke Baldwin as she started her career at a small station called WVIR-TV in Virginia and it didn't take long before she became the anchor at WOWK-TV.
In 2008, she joined CNN's The Rick List and took Rick's place when he hot fired. For her work on a documentary entitled To Catch a Killer, she has won a Silver World Medal for Best Investigative Report. As of now, she is hosting CNN Newsroom with Brooke Baldwin.
41. Leslie Stahl – $1.8m
Lesly Stahl started her career at Boston's Channel 5, WHDH-TV as an on-air reporter and producer. She has been a part of CBS since 1972. And she has been the correspondent for 60 Minutes since 1991. As she covered Watergate after joining CBS, she started to gain more attention and it later helped her become the White House correspondent.
From September 1983 to May 1991, she hosted Face the Nation and later on anchored 48 Hours Investigates for two years (from 2002 to 2004). She has penned two books, Reporting Live and Becoming Grandma: The Joys and Science of the New Grandparenting.
42. Lester Holt – $4.5m
Anyone who watches TV can recognize Lester Holt as he has been working for CBS for over 19 years as an international correspondent, reporters, and anchor. After he joined MSNBC in 2000, he became a substitute anchor for NBC Nightly News and Today. However, he became the permanent anchor after the demotion of Brian Williams. Hence, it made him the first African-American solo anchor for a network nightly newscast.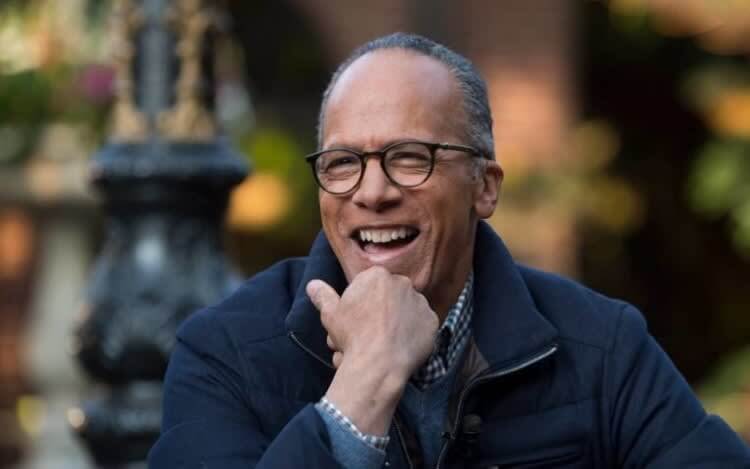 He was the moderator for the Presidential debate in 2016 and many people lauded him for work. You can know how good he was from the fact that even President Donald Trump told that his moderation was "very fair." Currently, he hosts NBC's Dateline.
43. Ann Curry – $5 Million
With over 30 years of experience as a reporter, Ann Curry needs no introduction. She started as an intern at NBC-affiliate KTVL in Oregon and worked hard to become the first female news reporter of the station. After working at another NBC-affiliate station, she moved to Los Angeles and worked as a reporter for KCBS-TV. For her work there, she received two Emmy Awards.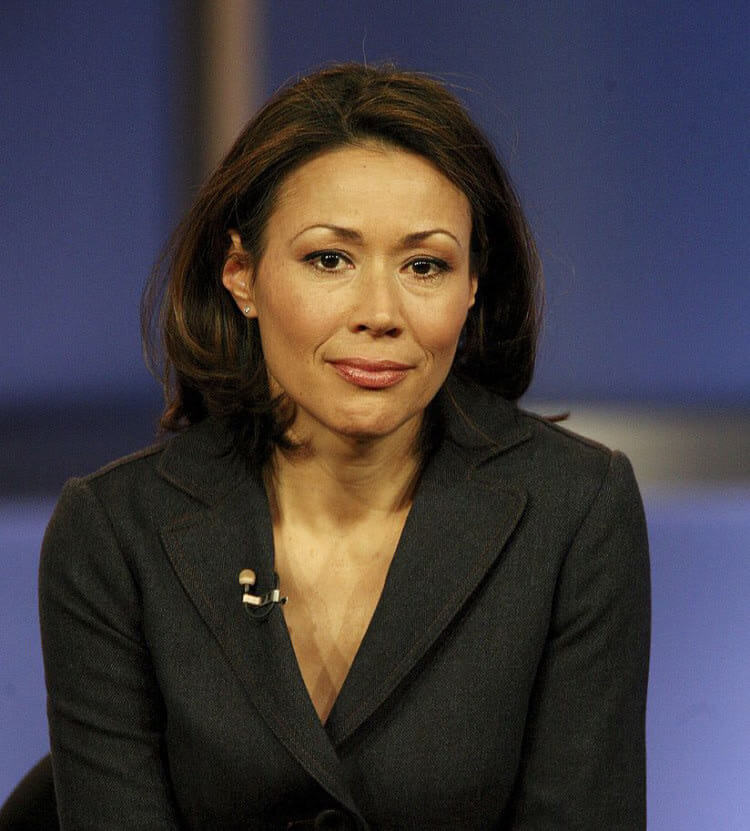 Frederick M. Brown/Getty Images
2012 was the year when she became the national and international correspondent-anchor for NBC News. She has had the experience of reporting from war-stricken countries such as Syria, Darfur, Iraq, Lebanon, Congo, and Israel. What makes her reporting so unique is that she often focuses on human suffering in war zones and natural disasters.
44. Maria Bartiromo – $6m
Terence Patrick "Terry" Moran started working as a correspondent and anchor for Court TV in 1990. She covered the Bosnian war crime trials at The Hague as well as the murder trials of Lyle and Erik Menendez and O.J. Simpson. Afterwards, she decided to move to ABC News in 1997 and worked hard to win a Peabody Award for her report on the ABC documentary Out of Control: AIDS in Black America.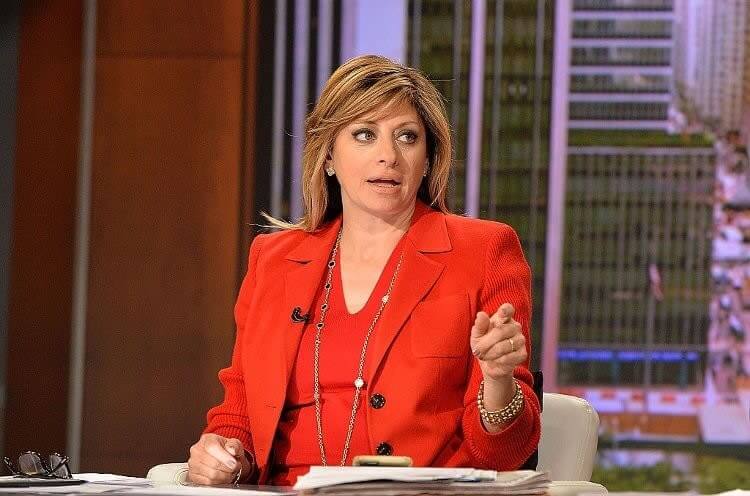 She moved to Fox Business Network and Fox News in 2013 and started hosting Mornings with Maria, Sunday Morning Futures with Maria Bartiromo, and Wall Street Week with Maria Bartiromo. Besides that, she writes a USA Today monthly column called "One-on-One."
45. Amy Robach – $300k
After working at Fox's WTTG in Washington, Amy Robach decided to move to MSNC in 2003. There, she anchored two hours in the morning and left the job after spending four years at MSNBC. She started co-anchoring Weekend Today in 2007 and transferred to ABC News in May 2012.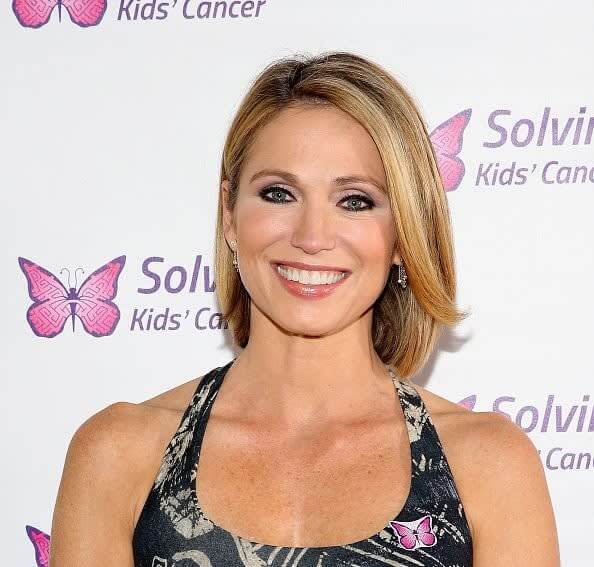 She worked at ABC as a correspondent and her hard work paid off when she was promoted as the news anchor in 2014. Although she left Good Morning America in 2018, she continues to work there as a breaking-news anchor.
46. Martha Raddatz – $2.5m
Martha Raddatz dropped out of college to pursue her broadcasting career. She worked at a local station in Utah and worked hard to become a chief correspondent at WCVB-TV. In 1999, she moved to ABC News and became the State Department correspondent and then moved up to become senior national security correspondent in 2003.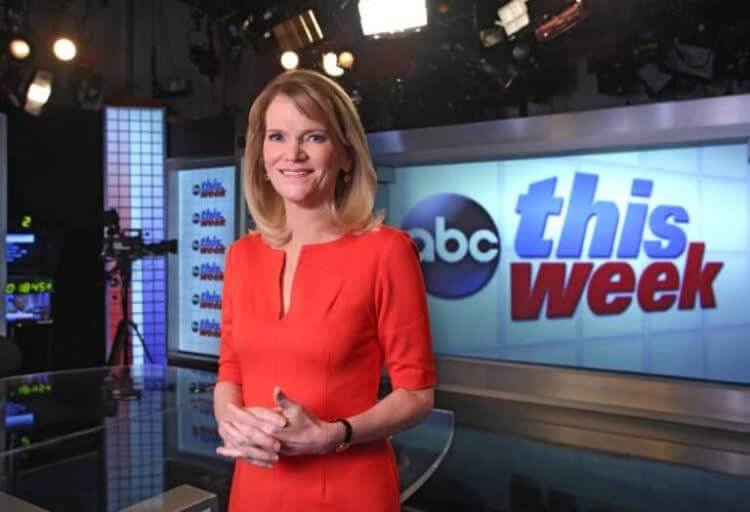 She has extensive experience of reporting from Iraq. In June 2006, Raddatz and ABC News first broke the death news of terrorist Abu Musab al-Zarqawi and his location. As of now, she is the Chief Global Affairs Correspondent of ABC and reports for World News Tonight with David Muir and Nightline.
47. Joe Buck – $5m
It won't be wrong to say that this man was born to be a sportscaster. After all, he is the son of late sportscaster Jack Buck. He was still an undergraduate when he began his broadcasting career. Before starting his career, he worked as a reporter for the Triple-A All-Star Game at ESPN.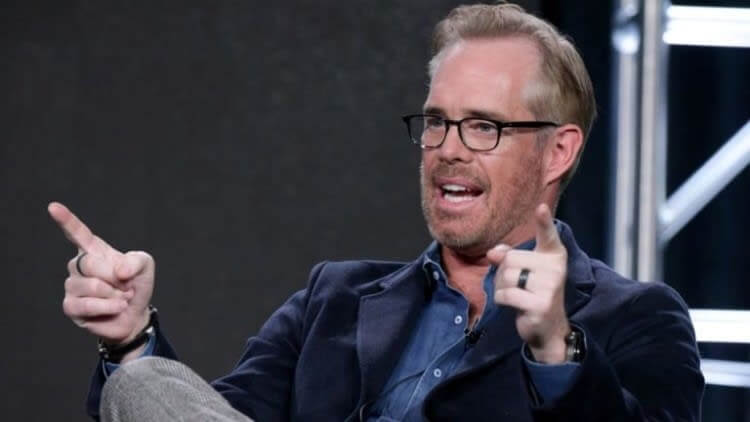 He was only 25-year-old when Fox Sports hired him in 1994 and it made him the youngest man ever to announce a regular slate of National Football League games on TV. By 2018, Buck has already called 20 World Series and 19 All-Star Games (by the way, it is the most of any play-by-play announcer on TV). Fittingly, he is the winner of numerous Sports Emmy Awards.
48. Paula Faris – $600k
Paula Faris took on several communications-related jobs before settling in the broadcasting industry. She got the chance to work at WKEF/WRGT and grabbed it with both hands. She worked hard and became a weekend, weekday, and later sports anchor at WCPO-TV.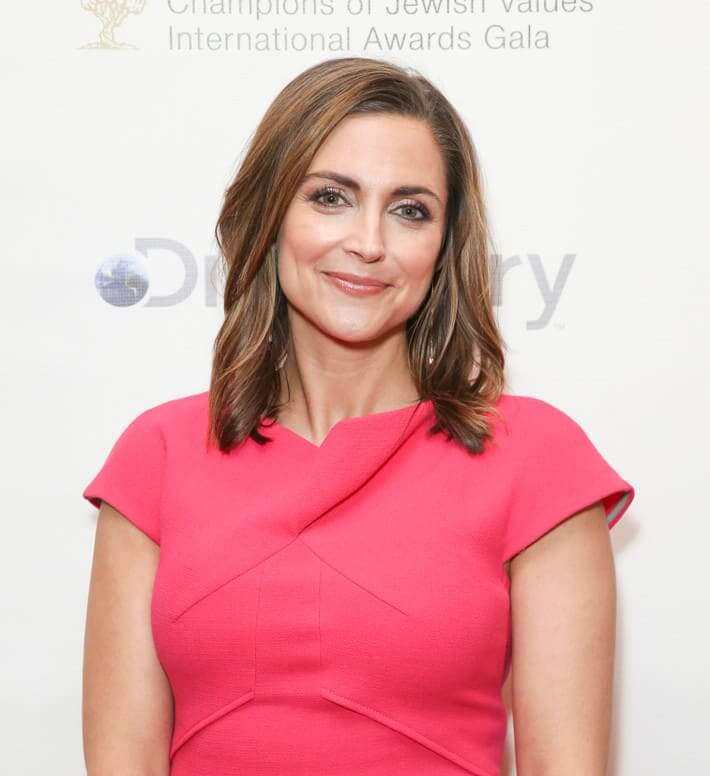 She took a break in 2012 and joined ABC News. There, she got the chance to work on America This Morning and World News Now. ABC News later promoted her to a New York-based corresponded for all programs. Although she still reports for GMA and other ABC platforms, she hosts her faith-based podcast called Journeys of Faith.
49. Michelle Beadle – $600k
With a resume as comprehensive as Michelle Beadle's, it is no surprise she gets such a big salary. After starting as an intern for the San Antonio Spurs, she went on to host Fox Sports Net's Big Game Hunters. She later moved to TNN and covered the Professional Bull Riders' (PBR) Bud Light Cup tour.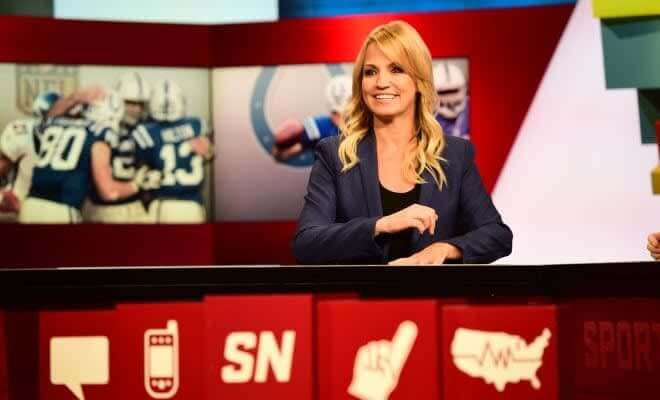 In her career, she has worked for different networks and hosted reality-based shows such as SAG Awards, the Tony Awards, Grammy Awards, and the Golden Globes. Besides that, she has appeared on shows such as The Today Show, The Early Show, Access Hollywood, Extra, and Entertainment Tonight. She joined ESPN in 2009 and left the network for one year before returning in 2014.
50. Barbara Walters – $12m
It won't be wrong to say that Barbara Walters is one of most acclaimed broadcast journalists of her time. She is one of those strong women who paved the way for other women to have a more significant voice in broadcasting. In her amazing career, she has hosted several TV shows including, ABC Evening News, The View, 20/20, and The View. She started her career as a writer and segment producer.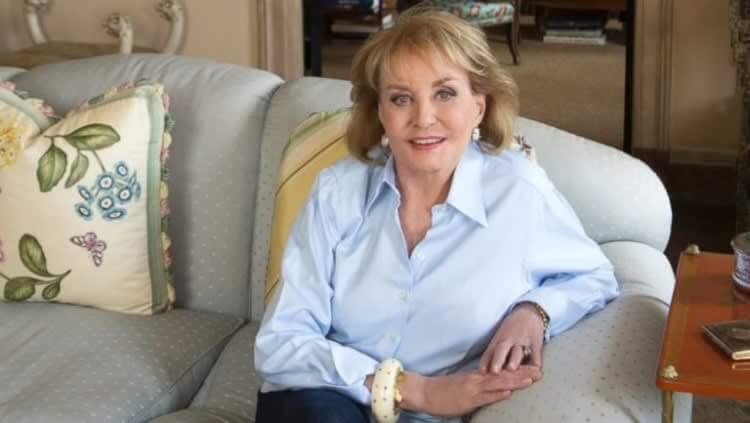 She worked on the NBC News morning program The Today Show with Hugh Downs and later with Frank McGee. She became the co-host of the program when McGee passed away – making her the first women to do it on an American news program. By the way, she is also the first woman to co-anchor on the evening news. TV Guide named her as one of the "50 Greatest TV Stars of All Time."
51. Elisabeth Hasselbeck – $1m
Before starting a broadcasting career, Elisabeth Hasselbeck was a Bachelor of Fine Arts graduate. She also worked in the design team of Puma. In 2011, she rose to prominence when she joined Survivor: The Australian Outback and took the fourth position. It opened new doors for her as she entered another reality show Style Network's The Look for Less. However, this time she was the host of the show.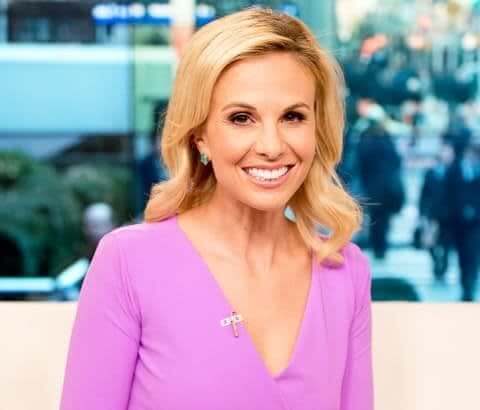 Once she left Style Network, she became the fourth co-host on The View. Along with her co-hosts, she was awarded the Daytime Emmy Award for Outstanding Talk Show Host. She left The View after ten years and became a co-host of Fox & Friends. In December 2015, Hasselbeck took some time off to be with her family.
52. Mika Brzezinski – $2m
When Mika Brzezinski first entered the field of journalism, she worked as an assistant at ABC's World News This Morning. She then worked as a general assignment reporter at Fox-affiliate station and moved to CBS-affiliate WFSB-TV/WFSB-DT in 1992. She moved her way up to become weekday morning anchor and got the big break when she joined CBS and took the role of a correspondent and anchor for the Up to the Minute news program.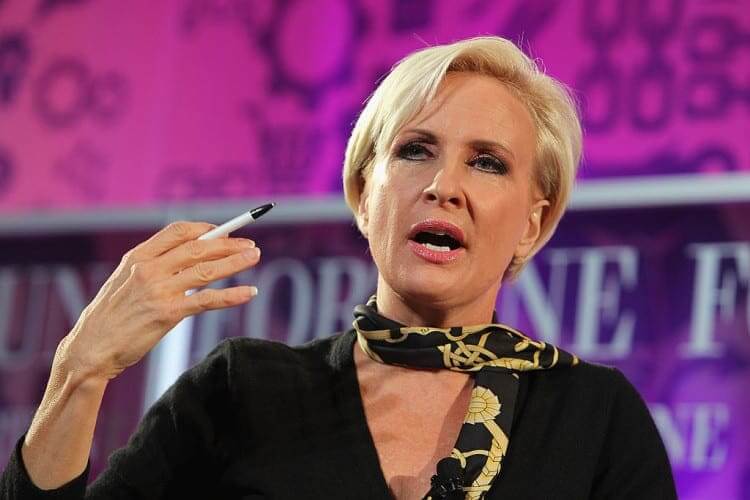 Brzezinski co-anchored HomePage with Ashleigh Banfield and Gina Gaston and they were so amazing at it that they were dubbed as the "Powerpuff Girls of Journalism." In 2001, she went back to CBS and became their principal "Ground Zero" reporter for the tragic 9/11 attacks. Currently, she co-hosts Morning Joe with her husband, Joe Scarborough (they got married in 2018).
53. Chris Matthews – $5m
Chris Matthews worked in the print journalism industry for 15 years. Before he became famous for his hour-long talk-show, Hardball with Chris Matthews, he was the columnist for the San Francisco Chronicle and Washington, D.C. bureau chief for the San Francisco Examiner.
He is also the author of eight best-selling books including Hardball: How Politics is Played, Elusive Hero, and Told by One Who Knows the Game. In his illustrious career, Matthews has received many awards including the David Brinkley Award for Excellence in Broadcast Journalism, The Pennsylvania Society's Gold Medal for Distinguished Achievement in 2005, and the 2016 Tip O'Neill Irish Diaspora Award. On top of all this, he also has 34 honorary degrees from various colleges and universities.
54. Sam Ryan – $300k
Sam Ryan graduated from the New York Institute of Technology and worked for several news broadcasters such as WFAN New York, WBAB Babylon New York, and WVIT Hartford before working her way up and working ABC, ESPN, and CBS Sports.
She became a part of ESPN team in 2003 and CBS Sports and WCBS-TV in 2006. For her work, she received local Emmy Award for "Outstanding Series Feature-soft."
55. Christiane Amanpour – $2m
Christiane Maria Heideh Amanpour is a British-Iranian journalist who lived her childhood in Tehran and was sent to a boarding school in England when she turned 11. Afterwards, she wanted to study journalism and moved to the United States. After completing her studies in 1983, she worked as a desk assistant at CNN. When it came to reporting foreign affairs, her international background made it look effortless and natural. Her hard work paid off when she was assigned the task to cover the Iran-Iraq War. Her reports of the Persian Gulf War gave her prominence.
In her career, she has hosted several series such as This Week, Amanpour, and Good Morning America. Currently, she is the Chief International Anchor for CNN and Global Affairs Anchor for ABC News as well as a host of Amanpour & Company on PBS.
56. Scott Pelley – $5m
With over three decades of experience working as an anchor and correspondent for CBS News, Scott Pelley is one of the prominent figures in journalism. He started off working at KSEL-TV (now KAMC) in 1975 before moving to KXAS-TV and WFAA-TV. CBS News approached him after seeing his 1985 report on Guatemalan refugees and he moved to the network four years later.
He remained the Chief White House Correspondent for CBS News for almost two years (1997-1999). He became a part of 60 Minutes in 1999 and still works there as a correspondent for the program.
57. David Muir – $7m
David Muir joined ABC News as an anchor for World News Now in 2003. He has also worked as the main substitute anchor for World News with Diane Sawyer. He worked as a co-anchor for the ABC News magazine 20/20 and now hosts his own program World News Tonight with David Muir.
He has been awarded multiple Emmy and Edward R Murrow awards for his national and international journalism. Tyndall Report named him one of the most visible journalists in America in 2012 and 2013. His show, World News Tonight with David Muir, is one of the most-watched newscasts in the U.S.
58. Al Roker – $8m
Al Roker got a degree in B.A. in Communications at the State University of New York at Oswego. He first started working as a professional meteorologist. Today, he is the weather anchor on NBC's Today and sometimes sits as the co-anchor on network's Nightly News.
From 1990 to 1995, he used to fill in for different anchors on the Today Show. After the retirement of Willard Scoot, Roker started doing Today's weekday weather full time. In 2018, NBC honored Roker for his 40 years of committed work.
59. Chris Cuomo – $2.5m
Chris Cuomo got an undergraduate degree at Yale University and went on to acquire Juris Doctor (J.D.) at Fordham University. He took a shot at journalism by appearing on networks such as CNBC, MSNBC, and CNN. There, he discussed social and political issues and his work impressed Fox Broadcasting Company so much that he was promoted a correspondence role for Fox News and Fox Files.
Currently, he works at CNN and hosts his own regular weeknight show called Cuomo Prime Time. Moreover, he is the co-anchor of CNN's morning show.
60. Thomas Roberts – $1.5m
Thomas Roberts first started reporting for a small cable station and moved to California in search of working for bigger networks. He did a short stint for KNSD as a field producer and writer and moved to Nebraska where he became a general-assignment reporter with an ABC-affiliate station. He was looking for a big break and finally got it with CNN in 2001. He worked as the weekday anchor on CNN Headline News and next year got an Emmy Award nomination for his investigation into a local puppy mill. Thanks to his report, the puppy mill got shut down.
His move to Los Angeles and working for The Insider and Entertainment Tonight made him realize that entertainment news was not for him. So, he shifted to working as a news anchor for MSNBC Live and Weekend Today.
61. Chuck Todd – $750K
Chuck Todd was in college when he worked on the presidential campaign of Senator Harkin in 1992. He also has the experience of working at National Journal's The Hotline before landing on the job of NBC's News Political Director (a position that he still holds today).
Currently, he works as 12th and current moderator of Meet the Press and host of NBC's MTP Daily. Besides that, he is the on-air political analyst of Today and NBC Nightly News with Lester Holt. Previously, he was the host of The Daily Rundown on MSNBC and NBC's Chief White House correspondent.
62. Tamron Hall – $1m
Tamron Hall's first shot to prominence came when she joined MSNBC and NBC News in 2007. There, she was able to score an exclusive interview with Barak Obama right before he announced president candidacy. From then on, she moved her way up to host and co-host multiple shows such as MSNBC Live with Tamron Hall, The Big Picture, the third hour of Today, and Today's Take.
Currently, she hosts Deadline: Crime on Investigation Discovery channel and also channel's special show Guns on Campus: Tamron Hall Investigates. Due to her sister's murder as a result of domestic violence, she is a strong advocate against domestic abuse.
63. Josh Elliott – $4m
The first major onscreen TV work of Josh Elliot was when he joined ESPN in 2004 as a panelist for Around The Horn and Jim Rome is Burning. After that, his career started to take off as he became a co-anchor on ESPNNews and reporter for SportsCenter. He also worked as a substitute anchor on the weekend edition of ABC World News and later joined NBC for a year.
In 2016, CBS hired him to be a lead anchor for a digital news service CBSN and the next year he announced on-air that he would be leaving his position because he would be promoted. The executives were surprised by his unplanned on-air announcement and fired him. Elliott was last seen on National Geographic Channel as a co-host of Yellowstone Live with wildlife expert Chris Packham.
64. George Stephanopoulos – $10m
Not many people know that George Stephanopoulos started as a journalist. His father wanted him to be a priest or lawyer. After earning a degree in Political Science, he graduated summa cum laude from Columbia University in New York. At that time, he was a sports broadcaster for the university's radio station. He went on to receive a Masters of Arts in Theology at Balliol College at the University of Oxford in England.
He started to work for a few politicians and rose to prominence as the Communications Direction for Bill Clinton's 1992 presidential campaign. After becoming the White House Communications Director and senior advisor for policy and strategy, he started a career in journalism. He excelled in journalism as well as he is the chief political correspondent and chief anchor for ABC News.
65. Terry Moran – $250k
Terence Patrick "Terry" Moran started his broadcasting career in 1990 as an anchor and correspondent for Court TV. He rose to prominence with the coverage of murder trials of Lyle and Erik Menendez and O.J. Simpson. He also covered the Bosnian war crime trials at The Hague.
He worked hard and his report on the ABC documentary Out of Control: AIDS in Black America helped him win a Peabody Award. He is currently Senior National Correspondent at ABC News.
66. Gio Benitez – $750k
Born to Cuban parents, Gio Benitez has fluency in both Spanish and English. He was only 17 when he started off working as an assistant at CBS4, WFOR Television. He began working at ABC in 2013 and appeared as a corresponded on programs such as Good Morning America, World News Tonight, Nightline, and 20/20. In addition to it, he hosts the Fusion channel's version of Nightline.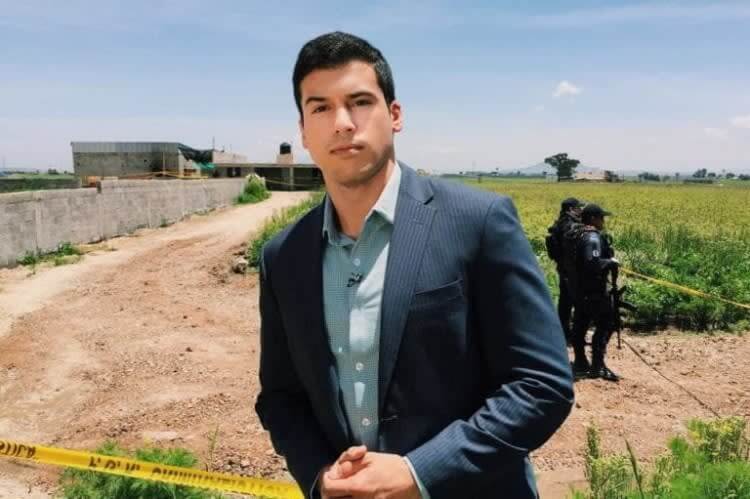 Although he is new to the broadcasting industry as compared to other experienced broadcasters, his fantastic work has helped him get nominated 8 times for Emmy Awards and he has won two of them.
67. Natalie Morales – $1m
Natalie Morales didn't start her career as a journalist. Instead, she worked at Chase Bank before starting as a morning anchor at News 12 – The Bronx where she offered her services as a camera operator, editor, and producer. She was later hired as a correspondent and anchor for MSNBC from 2002 to 2006.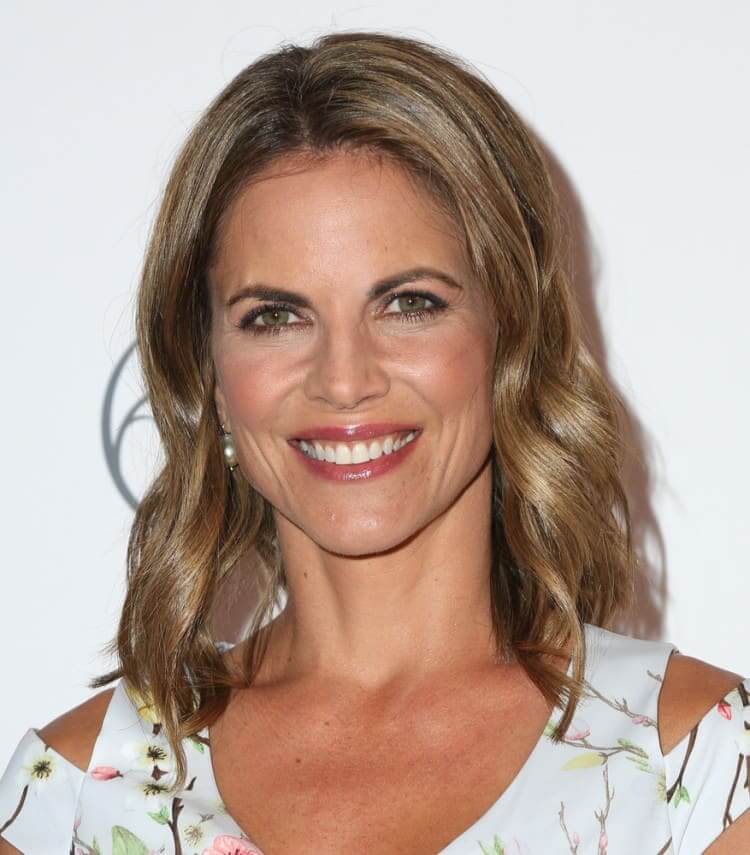 Fast forward ten years, she replaced Billy Bush on Access Hollywood and Access Hollywood Live in 2016. She has been named as one of the "50 Most Influential Latina."
68. Elizabeth Vargas – $750k
In 1993, Elizabeth Vargas became a part of NBC News team as a substitute anchor for Today and correspondent for Dateline NBC. Later, ABC hired her in 1996 as a newsreader for Good Morning America. She impressed everyone and the channel made her anchor of Sunday's World News Tonight and co-anchor of 20/20.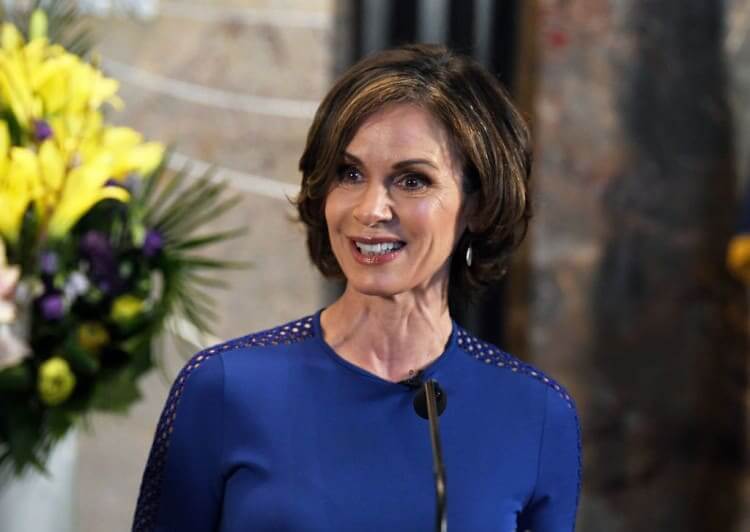 The death of Peter Jennings in 2005 made her a permanent co-anchor of World News Tonight. By the way, she is the first national evening news anchor of Irish-American and Puerto Rican descent and the third female anchor of a network evening newscast in the U.S.
69. Kathie Lee Gifford – $2m
People started to notice Kathie Lee Gifford when she first appeared as a singer on the 1970s game show Name That Tune with Tom Kennedy. She then worked as a correspondent for Good Morning America. In 1985, she co-hosted The Morning Show on WBAC-TV with Regis Philbin. Her popularity only increased in the show's 15-year run. Both Gifford and Philbin have been nominated eight consecutive years as Outstanding Talk Show Host during the Daytime Emmy Awards.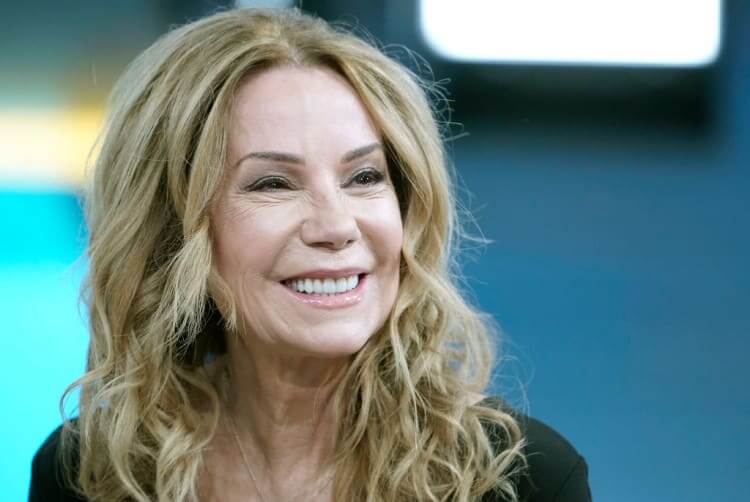 She left the show in 2000 and joined NBC's morning show in 2008. In 2010, she was finally able to win her first Daytime Emmy award after 11 nominations.
70. Matt Lauer – $28m
If you look for one of the recognized names in the broadcasting business, you are going to find Matt Lauer on the top of the list. He began his TV career as a producer of the noon newscast for WOWK-TV in West Virginia and also as an on-air reporter. He started to host weekly information and talk programs and he was so good at it that it didn't take him long to become a part of NBC's national news organization. There, he worked as a substitute on The Today Show for Margaret Larson and it paved a path for him to become a part of The Today Show in 1994 as a news anchor – he eventually became a co-host of the show from 1997 to 2017.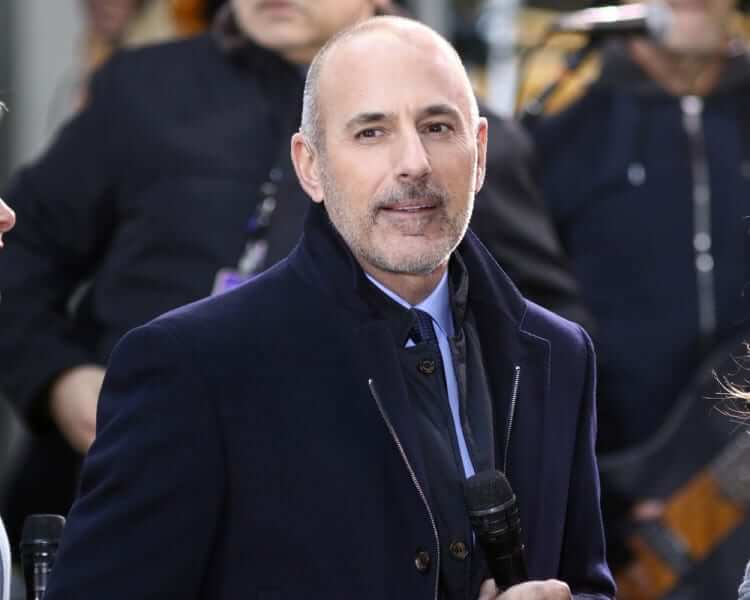 As a host of the annual Macy's Thanksgiving Day Parade and contributor for Dateline NBC, he was able to interview some big names in sports, politics, and entertainment. Viewers really liked him, but NBC terminated his contract in 2017 as a result of sexual misconduct allegations.
The Most Epic And Hilarious Sports Bloopers Of All Time
John Travis
This article was originally published on WackoJaco
We love sports because it helps us get an escape from the world around us and look at something that provides a sense of belonging and a connection to a wider world. Most sports can be super intense, as athletes give it their all to be the best of the best. Even though these men and women might seem like titans among us, they're only human, and they make mistakes. Hilarious mistakes. In fact, for us, these mistakes in sports are often the best part of the game – and after some digging, we found the most hysterically funny sports bloopers in all of sports history. You don't want to miss this!
Is This A New Bird Species?
A team of over a hundred experts sat down to determine whether this woman is a fancy-looking professional bowler or a gymnast. You can give your opinion on this one, but we doubt that it will settle the debate.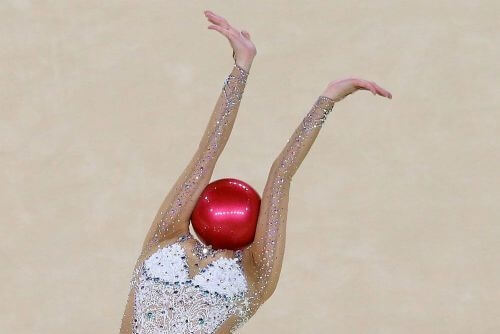 We don't have to put too much pressure on ourselves for this, so let's agree on one thing: that this picture is quite painful to look at. We should only acknowledge that the woman did nail a perfect landing with a ball on her face.
Keep Raising Me Up
If you don't know what is happening here, then let us clear things out for you. This is synchronized swimming and it is truly an art form. But don't make the mistake of thinking that these ladies just swim around in a pool. They do gymnastics and elaborate dances in water under intense pressure.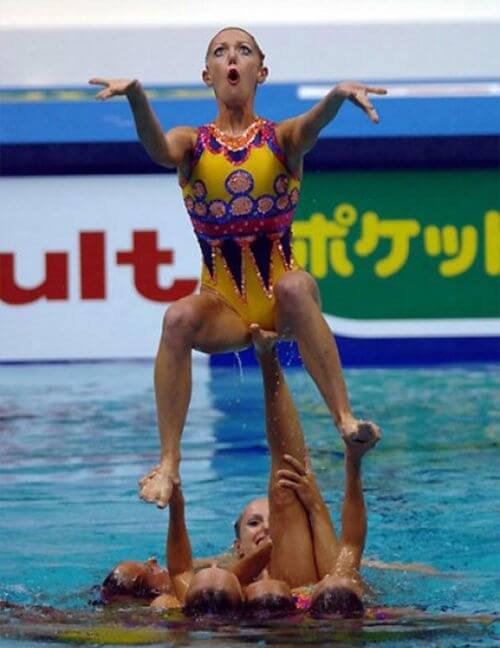 And yes, it is quite hard to do. They do look like cute mermaids, but aren't always as graceful. But we don't really mind it because they are strong women.
That's A Slam – Oh Wait Wrong Sport
First of all, this is not some sort of wrestling form. This is professional ice skating, which is a lot different than what we do when we go ice skating. After all, we do less skating and more of making weird faces as we try to balance ourselves to avoid an inevitable fall.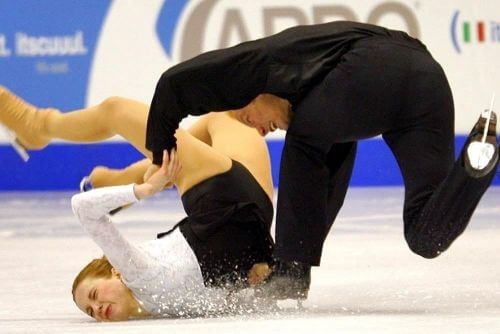 These professional skaters know how to twist and turn effortlessly in front of a large audience and judges. But sometimes they can make mistakes as well. We can hope that it was just a minor injury.
Up In The Air… And Then Down
This is one of those moments when you regret your decision to make a wrong move while diving.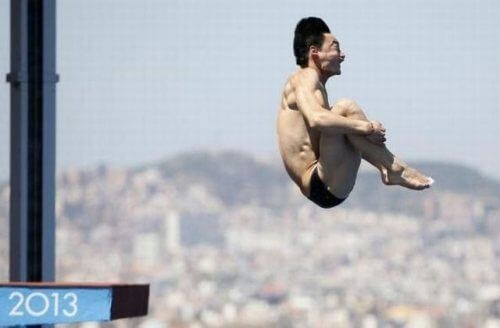 This guy's face looks like he has jumped from a plane without a parachute. We don't know if he was able to dive correctly or not.
Sucking In All The Air
Legend has it that people found it difficult to breathe in the stadium in which this sprinter was running because he had sucked in most of the air.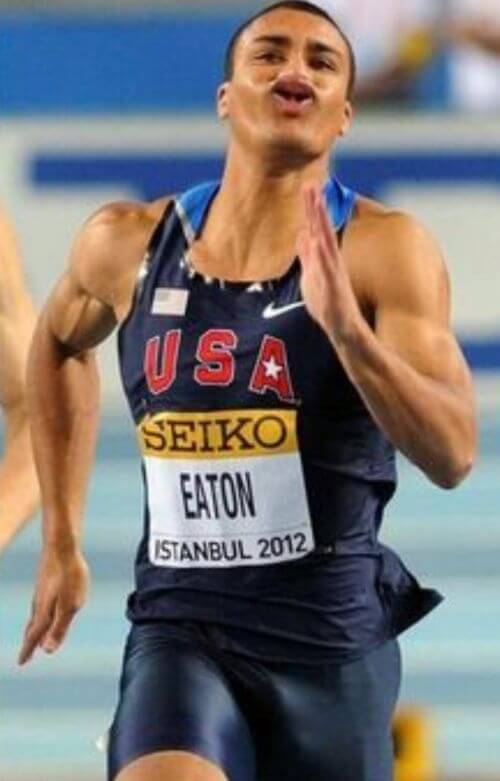 Jokes apart, track runners don't look like humans. It is because they have strong lungs and the capacity to run long distances. It reminds us of Usain Bolt and how effortlessly he used to beat his competitors.
Getting Closer Than Everyone Expected
We have to admit that figure skaters are so graceful and beautiful that they can easily leave viewers speechless with their athleticism.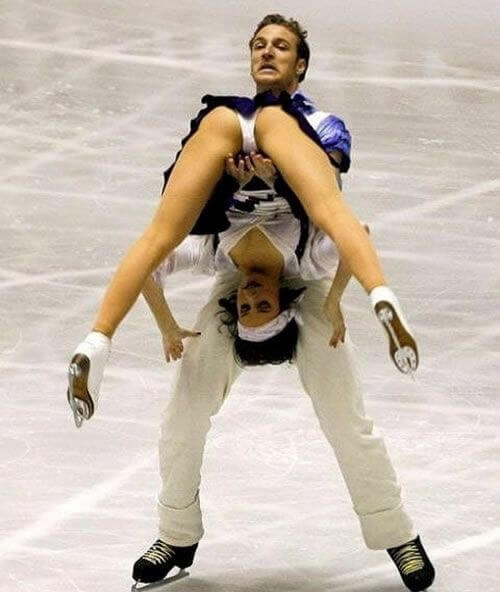 But a time comes when they fail to perform well. It can be really cringe-worthy moment to see one of the pros of the game fall or trip. Here we are looking at a photo where these two skating partners are getting a bit too close.
A Professional Table Tennis Player or A T-Rex?
You can make fun of the facial expressions of professional table tennis players, but one thing you need to keep in mind is that they are extremely competitive.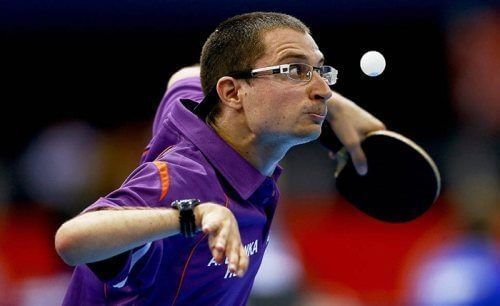 So, they usually make some weird faces – but that should never make anyone judge their capability to play the sport. And just so you know, the sport is called ping pong by recreational players and table tennis by professional players.
Almost Stuck The Landing
This impressive woman is a former Russian pole-vaulter, Yelena Isinbayeva, who also happens to be a three-time World Champion, two-time Olympic gold medalist, and also the current world record holder in the event.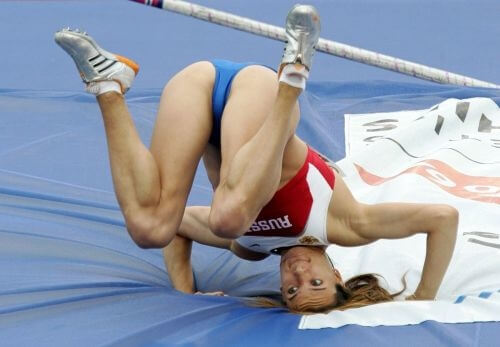 World Athletics (formerly known as International Amateur Athletic Federation and International Association of Athletics Federations) named her Female Athlete of the Year in 2004, 2005, 2008. She is, without any doubt, considered one of the greatest female pole-vaulters of all time. We really love this shot because it perfectly shows that even the greats and mighty fall sometimes.
Taking A Closer Look
There's no denying that wresting is one of those sports in which you really have to get up close to your competitors to take them down. In this picture, the wrestlers are trying their best to win the game, but the referee has something really important to check.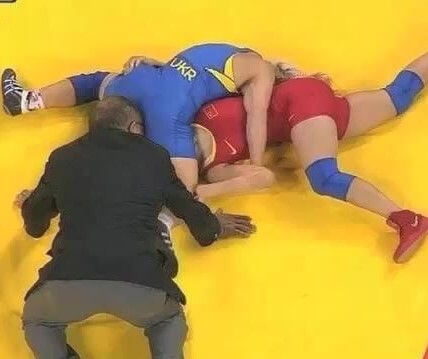 So, it seems, like the referee got super close to the players – maybe a bit too close. Perhaps he wanted to tell them something or who knows, maybe he's checking if the player is still breathing.
Beautiful Fabio
This is not a movie scene. We repeat that this is not a movie scene. After all, you see a scene like this in movies, but normally there is a gorgeous woman doing it. However, this hockey player won the internet with his impromptu hair modeling moment that will surely go down as one of the greatest moments in the history of this sport.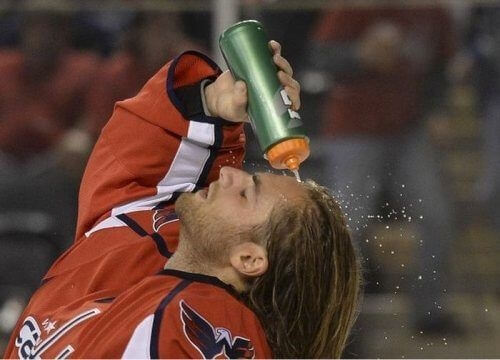 The way he is heating up the ice rink, we are sure that a few people had to take their shirts off because it got too hot in there.
She's Probably Still Trying To Find The Photographer That Took This One
Given that there are a lot of things happening in this photo, it is best that we break it down for you. One person's leg is acting as a chair for this highly professional synchronized swimmer, while the ladies are holding her feet down with smiles on their faces.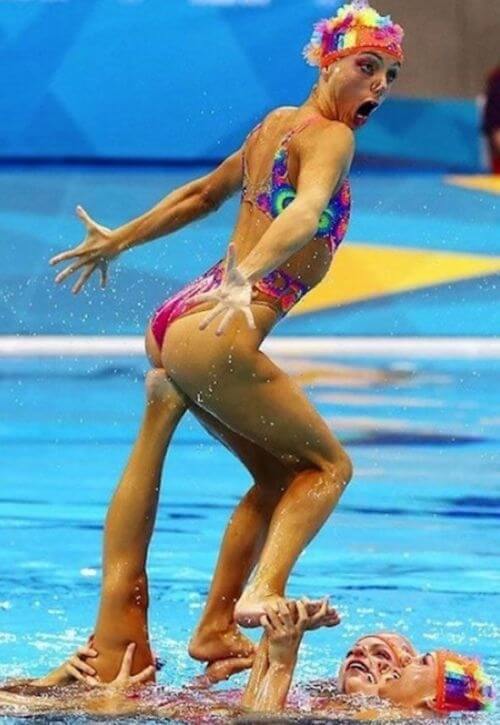 But the best thing in this photo is none other than the woman's face – that is just priceless. We are surprised that the face didn't become a famous meme.
This Is Not Wrestling
We see in WWE how wrestlers make this move to defeat their opponents, but this is not wrestling at all.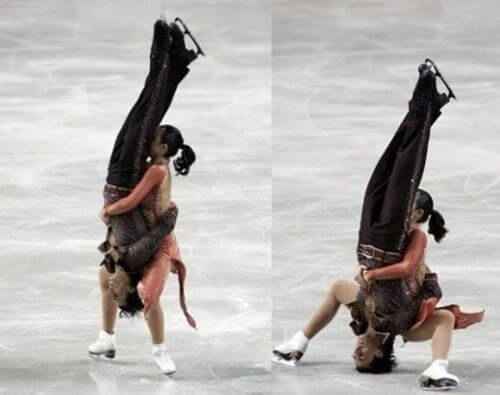 These professional ice skaters often make the sport look easy, but then there are times when one wrong move can cause an injury. After all, no matter how much you practice, there's always a chance for a slip-up.
Playing Volleyball With Legs
This game is Sepak Takraw (Kick Volleyball), a sport native to Southeast Asia. For the game, you have to defy gravity – and that's what makes the sport so interesting. The professional athletes who play this game know very well that strengthening the muscles is important, but so is stretching them.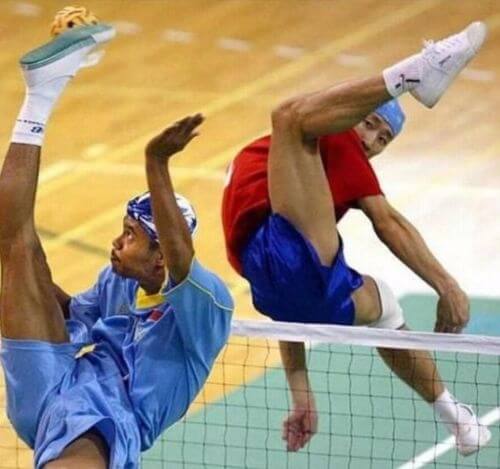 In this photo, we can see the benefits of all that stretching, which has contorted these two men into quite a strange position. Looking at them reminds us of an octopus' tentacles and how freely they're able to move their legs around.
You're Supposed To Swing At It!
This batter is trying his best to avoid hit by pitch (HBP), which happens when a ball thrown from the pitcher hits a batter, his clothing, or equipment (basically anything other than his bat).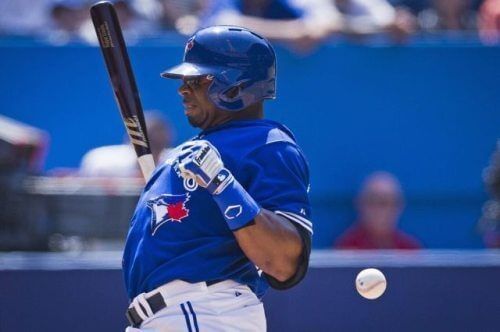 One thing we all know is that baseball is a fun and crazy sport. After all, hitting a ball thrown at you at high speed from a pitcher with a narrow bat is not an easy feat. And there is always a possibility that the ball won't go where the pitcher aimed…just like in this case.
Focus…Focus…Got It!
This is the face you make when you want to eat something so bad and you can't resist the temptation. This guy is a table tennis player who is focusing all his energies on hitting a tiny ball. If you have watched this game, you'll know how players make weird faces and even make loud noises before serving.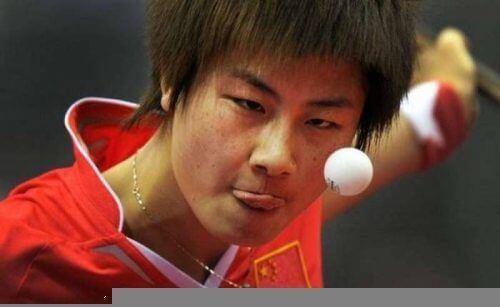 By the way, the game requires a lot of focus, but these professional players are hitting the ball again and again like it's a piece of cake.
"I'm Gonna Eat You"
We got to admit that at first we thought this person was trying to let one rip without a single worry of anyone noticing it, but it seems quite clear that he's a professional powerlifter.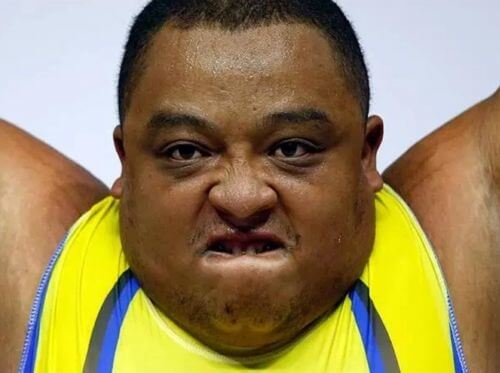 He looks more focused than that one friend who is trying to devour pizza so that they could have the last piece. We can come up with all sorts of explanations as to why he made this face.
"Hey Judge, Can You Do This?"
When it comes to synchronized swimming, athletes have to be super flexible and strong all over.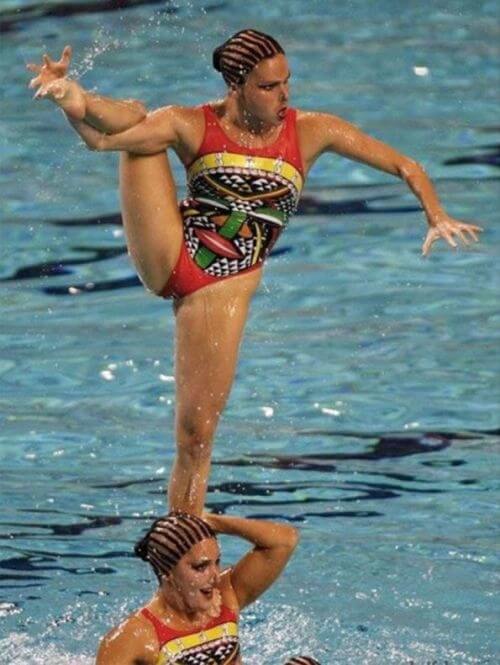 In duet or team competition, the swimmers have to make sure everything is perfect because one wrong move can ruin their practice and their months of hard work. Moreover, they get judged on everything from their smile to their routine.
A Pose You Won't Forget
The athletes in synchronized swimming are quite similar to gymnasts because they also need to keep a smile on their faces at all times. And there is a lot of importance to the pose. That's why they train for months to perfect their routine and everything else.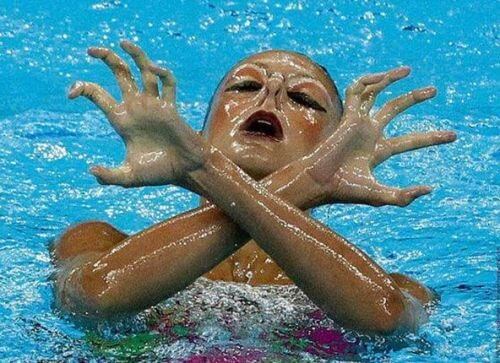 We are not taking away this swimmer's hard work and effort, but it just seems like she was at the depths of the ocean and she crawled her way out of it. It goes without saying that this image can terrorize some people.
A Bad Decision
We are pretty sure that this high diver didn't intend to make this face. It is because no one can intentionally make such a face that doesn't look human at all. Maybe he's regretting his decision or trying his best not to do anything that may embarrass himself in front of so many people.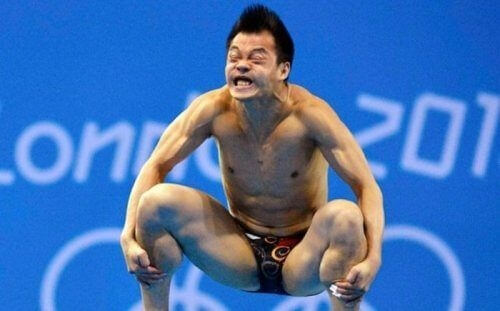 This is certainly a crazy sport because these guys throw themselves off such high places and then walk out of the water with a smile on their faces.
A Throw In Slow Motion
Do you love slo-mo videos? If haven't seen them, then just go to YouTube and watch them. Trust us on this one, you will absolutely fall in love with them.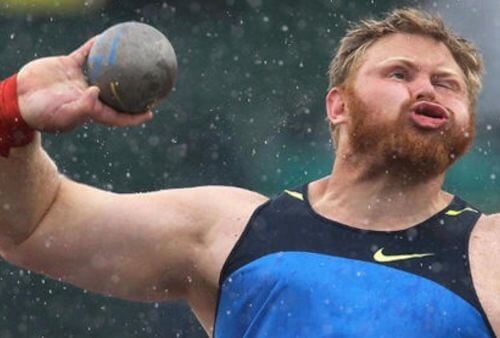 This guy may look a little different while throwing the ball, but slow-motion showed how he is looking not so pretty. Slow-motion can make everything look awesome, but it doesn't guarantee that everything will look pretty.
Just Look At The Weight
As compared to other sports, powerlifting is all about strength and technique. But mostly, it is just power. That's why you see such bulky people lifting heavy weights.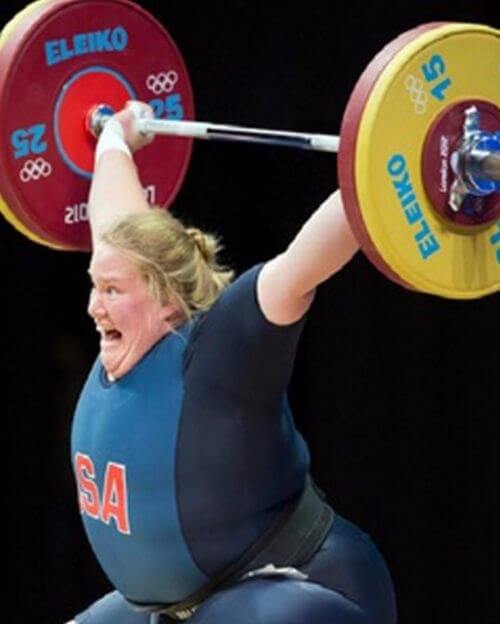 Although people who are not fans of powerlifting laugh at the strange facial expressions of powerlifters, it is best to look at the weight they're lifting rather than their faces. After all, you might find it difficult to lift 100's of pounds of weight without injuring yourself.
Cringe-Worthy Face
We feel that this lady is super beautiful and she's just doesn't know that her face looks so cringy. Before laughing at the face she made, try making a video of your face when sneezing.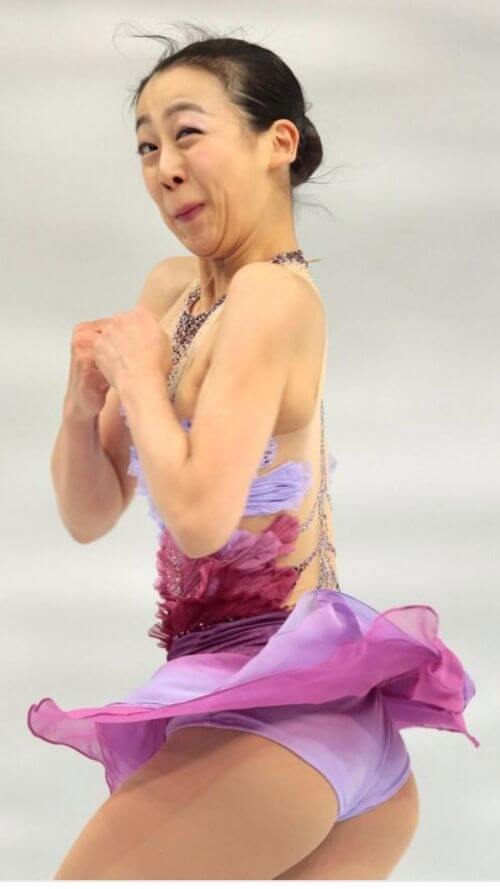 By the way, she's a top athlete who knows how to display her immense talent on the ice.
Hold Up! Don't Move A Muscle
Hey, it looks like we can hear the screams of this high diver from the look on his face. Maybe he's showing you what to do when the police catch you robbing a donut shop.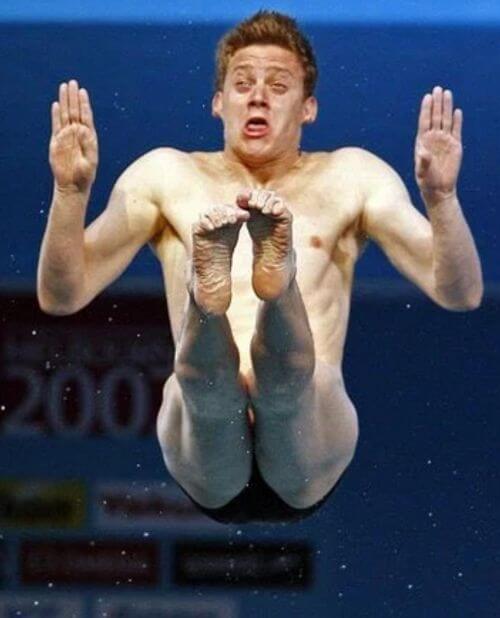 From his face, it looks like he has decided not to high dive again. We are pretty sure that the photographer must be jumping with excitement because they got lucky with this one.
What Do You See Karen?
When it comes to Figure Skating, it takes a lot of practice and a lot of falls to be good at it. Another thing to notice is that figure skating partners have to be close because they have to tangle and get close to each other during practice and performances. But why do we feel that this is a new level of closeness?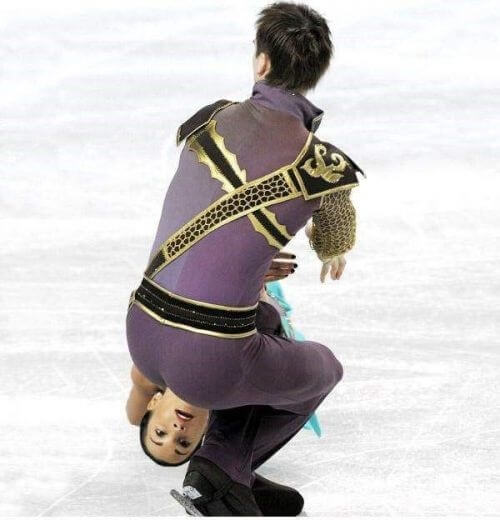 Given how the lady is in such a compromising situation, one wonders she must know her figure skating partner quite well.
Must Be A Winning Shot
People who follow tennis can go as far as calling it the best sport in the world, even better than soccer or cricket (it has over 2.5 billion fans). Those who don't know much about the sport can only see the ball going from one side to the other and hear a lot of grunts made by the players.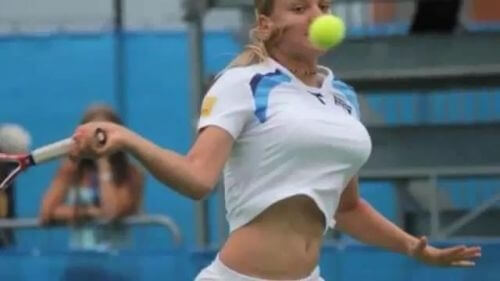 Here, it seems like this player is on the verge of winning the match. From the looks of it, we're sure it must be her power shot.
A Bubbly Swimmer
We don't want to look rude here but it seems like this professional swimmer's real name is not Diana. We have a strong feeling that her spirit animal is the Loch Ness Monster and that's why her real name is Nessie.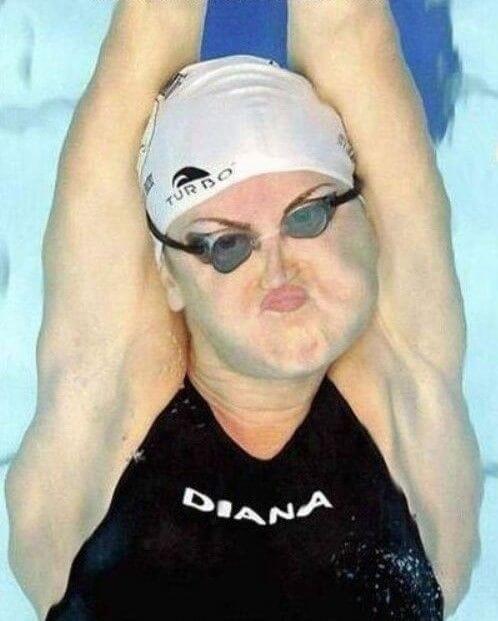 Instead of judging us, be honest and answer: did you think the same? Given how she made such a funny face and the photo seems perfect in every way, we feel that she really deserves a medal. Amazing shot!
Female Crabs?
An athletic event can become memorable due to the high energy in it and that is exactly what happened here. This effort from the team made people stand on their feet and applaud such a remarkable performance.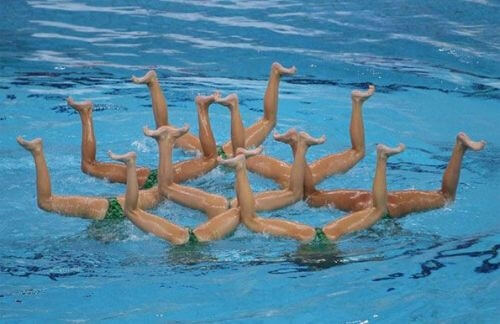 However, we do feel that they look like some crabs trying to defend their home against an enemy.
Oh My God!
Have you ever tried holding your breath underwater? Most people can't hold their breath underwater for more than a minute and it is totally understandable. This is the face you make when you've been underwater for some time because your lungs start to beg for air and you have to burst out of the water.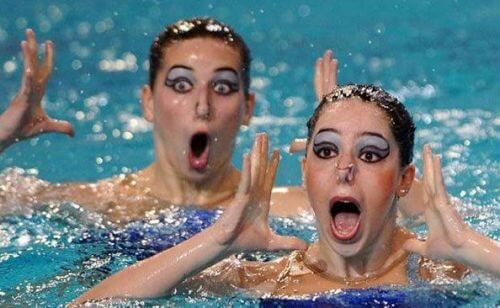 Did you know that German freediver Tom Sietas holds the record for holding his breath underwater for 22 minutes and 22 seconds?
Use Your Head Lady
For an athlete to succeed, it is imperative that they work hard and be totally focused. That's why you can see so many successful athletes always telling others to remain dedicated and stay focused no matter what happens.
But athletes are human and they can make mistakes as well. This volleyball player got distracted during the game and that single lapse in concentration caused her to fall. Looks like she took the expression "get your head in the game" to the next level.
The Perfect Soccer Face
We saw how professionals made faces during lifting heaving weights and jumping into the water, but we have to admit that this one tops them all for now. Soccer is an intense sport, and it also happens to be the most popular sport in the world as well.
Fans can get super emotional for the soccer team they support and you can imagine how the fans of Manchester United felt when their favorite player got sucker-punched in the face with a football. But it must have been funny for the other team!
Now That's A Grab
This is the face you make when you grab the ball from your brother but your mom quickly steps in by shouting from the sidelines, "Boys, play fair!"
Although this doesn't happen during professional basketball matches, we're quite sure that these players are looking at the referee for validation.
Not A Traditional Dance
At first, we thought it might be some traditional dance or something, but that is not the case. Whatever these beautiful ladies are doing, we absolutely love it.
One of the coolest things about professional synchronized swimming is that every teammate must be aware of their moves and their team's moves all while being flawless in executing anything.
"I'm A Butterfly"
One thing that all professional players need to know is that everything they do on the field is being recorded and also shown live on TV.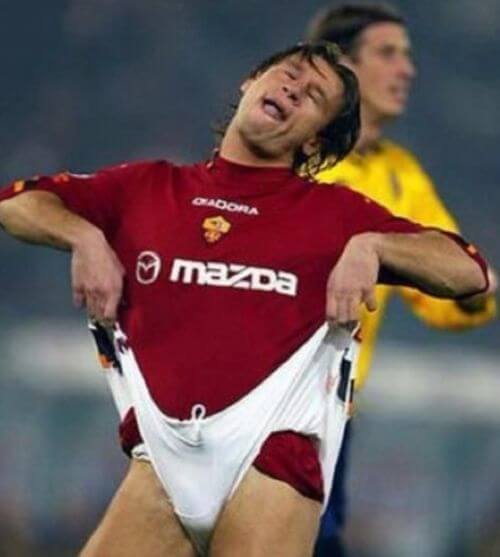 Take a look at this soccer player who is so much into the game that he doesn't even know he's unintentionally showing a somewhat hidden glimpse of his – you know what – to so many people. We're quite sure that this must be super uncomfortable for everyone.
Not A Slam Dunk
If someone tells you that you can't feel pain through images, show them this picture. It is because people who play and watch basketball know well how much it hurts to have a basketball slammed on your face.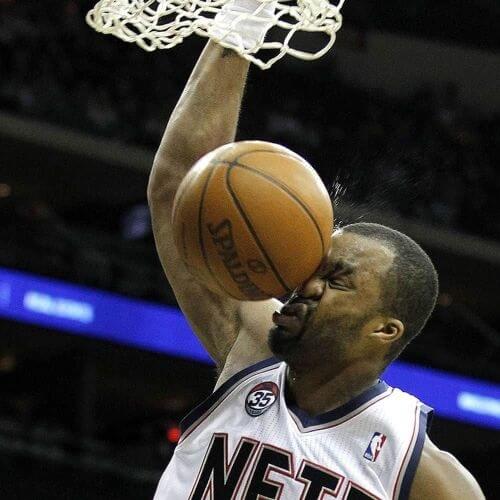 If you think there is any other dangerous sport in the world, show it to us. Till then we will keep on believing that basketball is the world's most dangerous game ever.
Chaos Among Cheerleaders
We all have to acknowledge the fact that cheerleaders play an important role in keeping the energy levels up. They make the crowd cheer which helps teams perform better. But sometimes, cheerleaders need some cheering and support because they can make mistakes as well…they are not robots after all!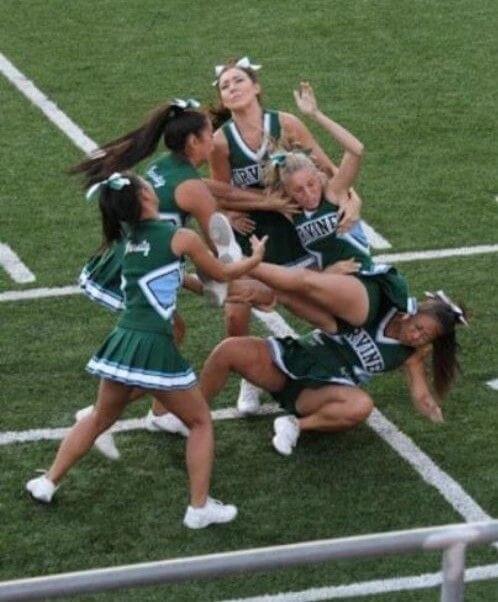 These young ladies were all set to energize the crowd, but one mistake led to this chaos. We are sure they stood up, organized themselves, and learned from their mistake.
Double Tap
Soccer players know very well the danger of their sport. You can find a lot of videos and photos of players getting hit in sensitive areas. Just like it is the case in most of these on-field accidents, one player was looking at the big ball while the other player was looking at something else (you know what we mean).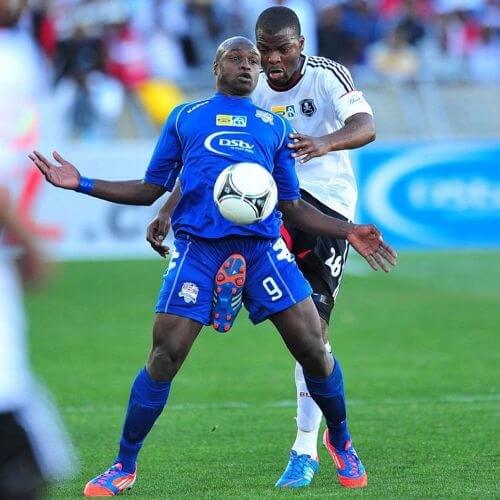 No matter how many expensive coaches you get for a team, they can never teach players the defensive tactic against such an attack. If a player gets a blow on their leg or arm, it can be treated at the spot with sprays and medicine, but what about the sensitive part? It is a cruel game.
What Kind of Dance Is This?
We have seen so far how athletes found themselves in some pretty compromising positions and this one is no different.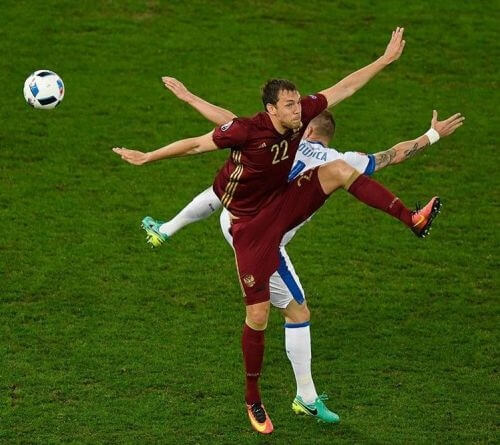 At first glance, it may seem like they are in some sort of ritual, but that is not the case. These two players are trying to get hold of one thing.
That's One Big Jump
Just when you thought you had seen everything crazy happening in the world of sports, this track and field jumper was like "hold my beer."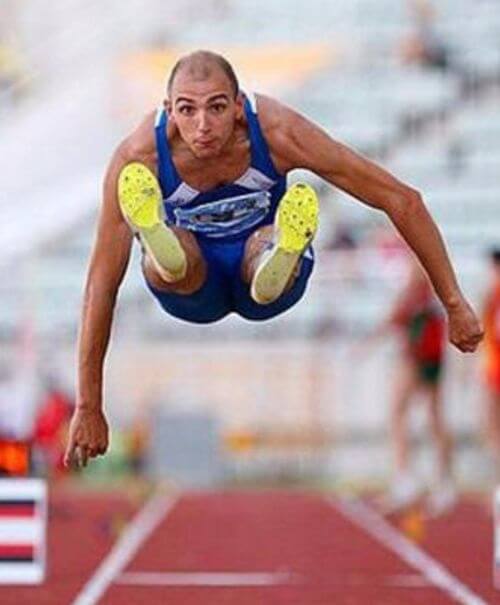 It is truly spectacular how a thin guy like him managed to squeeze his body into something like a pancake and take a flight. This is seriously mind-blowing. Highly impressive!
This Game Sucks
You have already seen that wrestling is impossible without players getting close to each other. So, when wrestlers do try to defeat their opponent, they have to do everything necessary.
There are some moves that can take a wrestler's mouth pretty close to the opponent's armpit. In this case, the wrestler's face is under something else. One can expect that he must be thinking, "This game sucks."
Not My Face…Not My Face…Ahhh
The game of cricket is followed by billions of people and it is a really interesting sport. It is similar to baseball. It can also get a bit physical as seen by this photo here.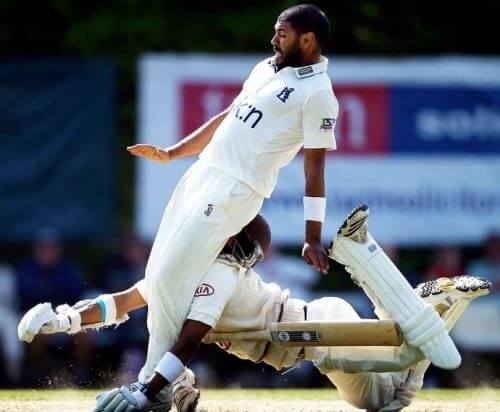 The batsman was trying to take a run when he fell and his face was at a place where it shouldn't be. We believe that it was the defining moment of the match.
Hey, What is Happening Here?
This is what photography can bring to you. How often you get to see this happening on a soccer field, right?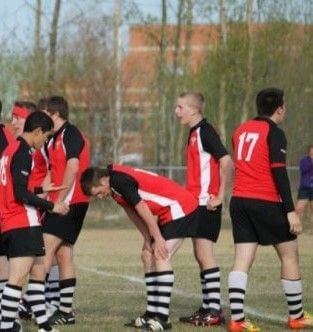 We feel a little bad for the photographer because that person went to the field thinking they would take good photos of the game, but they had to take photos of another ongoing game. What more can we say about it?
A Kiss On The Eye
In some sports in which players can get close to opponent players, things like these tend to happen and there's nothing new in it. When it comes to sports like soccer, ice skating, or basketball, winning depends a lot on teamwork.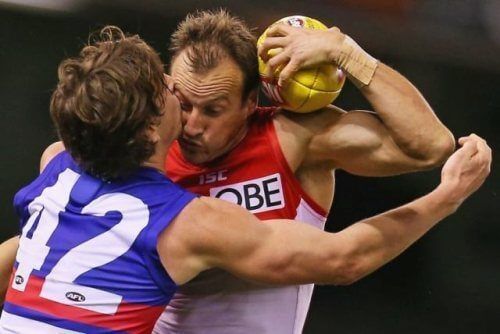 So, we don't feel bad for the guy with a ball because we feel that he took one for the team. Above all, it wasn't a kiss of death so there's nothing to worry about.
A True Champ
If you have ever turned on the TV and watched pole vaulting, then you must know that this sport is super crazy. If you don't know about it then let us help you. So the idea behind the sport is to get your body over the bar. Your body can't touch the bar while you jump over it. Seems easy right?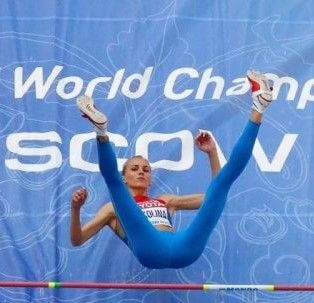 Well, the player holds a giant stick and runs down a track at a top speed only to launch them 20 feet in the air with the help of the stick. It may sound crazy, but the sport is pretty fun to watch.
Right Before Submission
Any UFC fans here? Well, The Ultimate Fighting Championship (UFC) is American mixed martial arts. It is quite popular all over the world. It is a super crazy sport in which you get to see some of the best fighters compete with each other.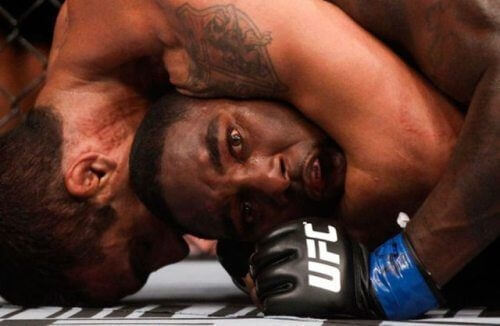 Like wrestling, one player is trying to defeat the other player. In this photo, the player knows that he's about to lose the game. Although he's looking right into the camera, a submission is pretty much on the way. If you watch UFC, who do you support?
Watch Me Dance
It seems like this player recently took ballet classes and now wants to show his talent to the world. Maybe he recently discovered his passion and is trying to let the world know that basketball is no longer the sport he wants to play.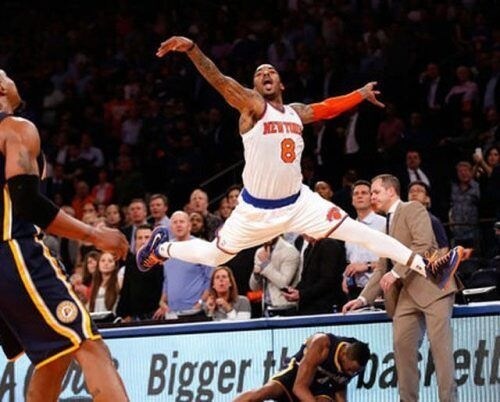 We do feel that he can be a good ballet dancer. What do you think about it? By the way, ballet reminds us of 2010 Natalie Portman's movie Black Swan. We highly recommend you watch it.
Must Be A Scathing Skater
This image is just gold and we don't have many words to describe it. Most people may think it looks like this person just saw his girlfriend kissing someone else, or there is a possibility that he just doesn't like people at all.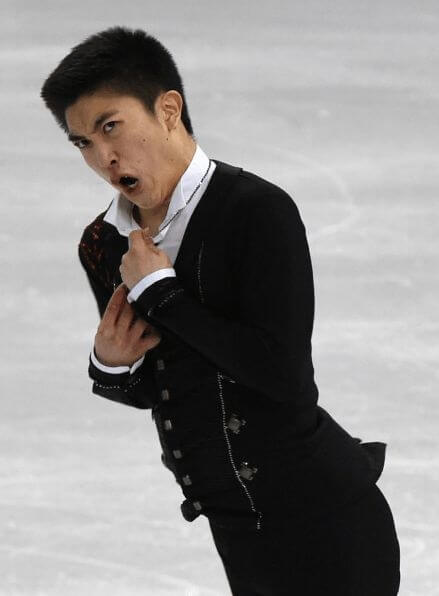 Regardless of the reason, we just hope the photographer who took this picture gets a pay raise because it's a pretty good shot as it has everything from high energy, the drama, and brilliant facial expression. What more do you want from a photo?
Double Punch
Every face in this photo tells a different story and that's what we love so much about this photo. The goalkeeper has his eyes closed and though he is trying to push the soccer ball away from the opponent player, and in doing so he has accidentally punched him.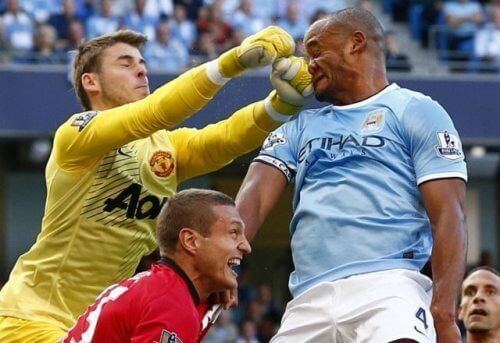 The goalkeeper's teammate is not looking at what's happening, but he seems super excited about it. The referee in the back is looking at the entire accident with a look shock. No wonder why this game is so popular.
Taking One For The Team
This photo is super hilarious on so many levels. You know it is gold because of the reaction of two players in it. Although both players are from the same team, it seems like one had to make his face work as a launching pad for his teammate.
We are certain that this is not what the player underneath thought. At the extreme left of the photo, you can find the referee looking at it with absolutely no emotions on his face.
Don't You Dare Look At Me
We feel that it would have been more convenient if this guy was standing like this in front of another human and not a helpless animal.
It seems like standing in front of an angry bull and making a weird face is not a wise decision, but they are experts at doing it. What do you think happened next? Did the bull play with this guy like a dog plays a balloon?
A Helping Hand
Although most of you thought of something else, we like to look at the other side of the picture. All we're looking at is a man helping another man, what's wrong with it? This guy was brought up in a way that he is always trying to help others in need, and we find it inspirational.
If you think something else is going on here, you need to get yourself checked. You all need to learn from us. Okay, we can't do this anymore. This photo is hilarious and we all know why.