Two is always better than one, right? Fraternal or identical, these celebrities have something in common; they all share their birthday with a sibling. From Scarlet Johansson to Vin Diesel, you would be surprised which celebs have a twin that followed in their footsteps or stayed away from the spotlight. While some twins are hard to tell apart, there are some you wouldn't even know were related. Continue reading to see who is among the most famous twins.
1. Brie And Nikki Bella: Inseparable Since Day One
Nicole and Brianna Garcia-Colace were born sixteen minutes apart on November 21, 1983, in San Diego, California. Shortly after birth, their family moved to a farm outside of Scottsdale, Arizona.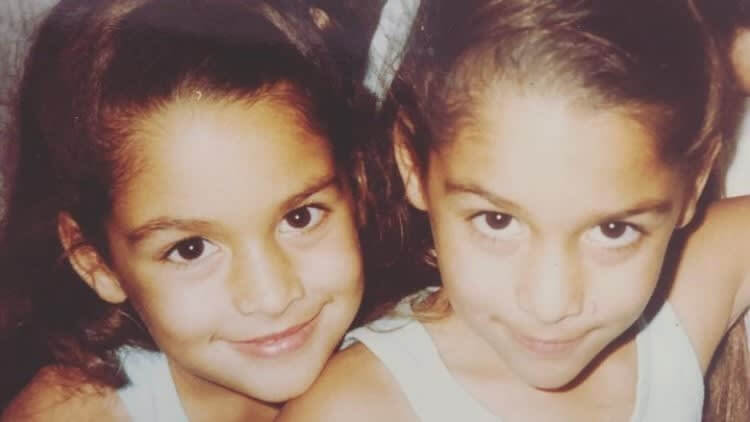 Surrounded by horses, cows, and chickens, the twins learned how to work hard and stay disciplined. They would feed the animals before and after school.
2. Tragedy Lead Them To The Wrestling Ring
After graduating high school, Nikki was on her way to playing professional soccer, while Brie was spending post-graduation with her high school boyfriend. Sadly, Nikki suffered a career-ending leg injury, and Brie's boyfriend tragically passed away in a car accident. The twins decided to get a fresh start and moved to San Diego together. They started working at Hooters which introduced them to the world of WWE.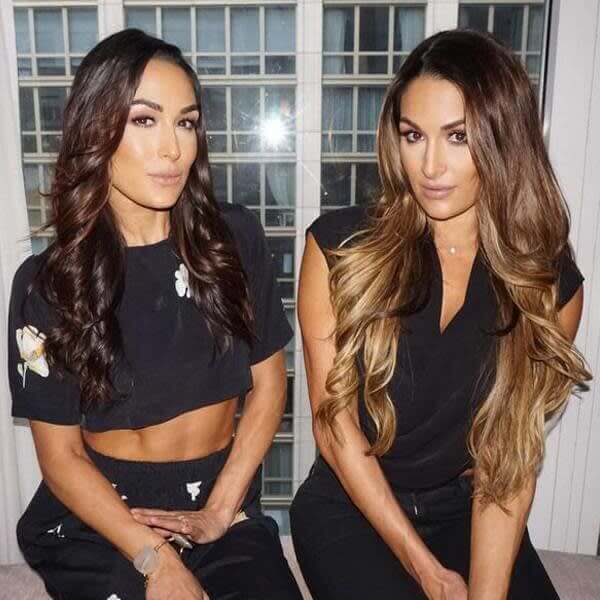 The twins decided to audition for the WWE Diva search when they were 22. Initially, they called themselves the Garcia Twins, but the Senior VP of entertainment relations at WWE suggested the name Bella Twins. On November 21, 2008, The Bella Twins made their WWE debut in Manchester, UK. Their career lasted for ten years, and they retired from the ring in 2018.
3. Sharing Life Experiences
While working in the WWE world, Brie met Daniel Bryan, a fellow wrestler, and their romance blossomed through working together. In 2014 they tied the knot and had their first child in May 2017. She announced that she is expecting her second child later this year, along with her twin sister Nikki.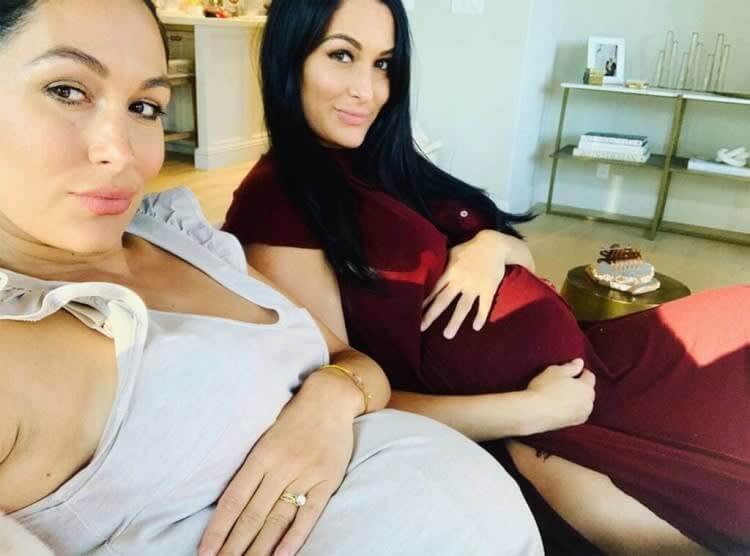 Nikki had a more complicated love story. She dated John Cena for six years, and they got engaged, but he did not want children, so they decided to go their separate ways. While on Dancing with the Stars, Nikki met Artem Chigvinstev, and the two quickly began dating. In January, they announced their engagement, and later that month, Nikki announced she was expecting a child as well.
4. Tia And Tamera Mowry: Sister, Sister
Tia and Tamera Mowry were born on July 6, 1978. Tamera is older by two minutes, which she has probably always held over her sister's head. From an early age, the twins started acting, and their mother managed their career.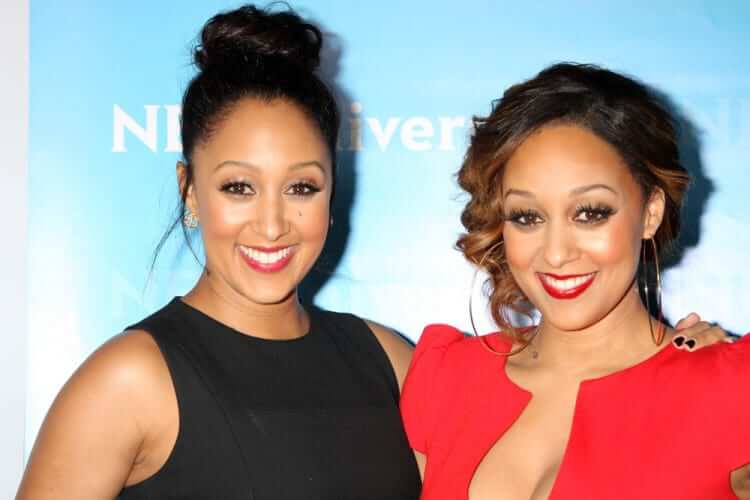 At age 12, Tia and Tamera convinced their parents to move to California so they could pursue acting. At first, they only got small parts in commercials, but they landed their breakout role as the stars of Sister, Sister​.
5. Using Their Twin Power To Land The Role
After Sister, Sister wrapped, the twins took a break from acting to study psychology at Pepperdine University. In 2005, they got back into acting when they starred in Disney Channel's Twitches and Twitches Too.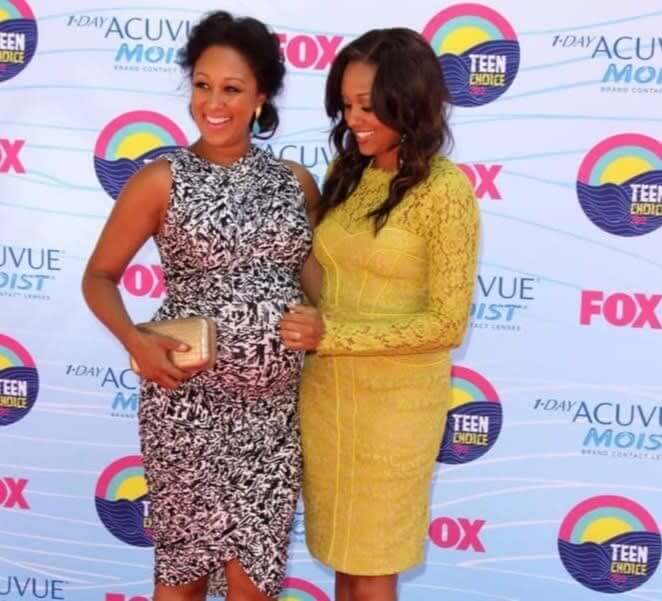 In 2006, Tia was nominated for a Teen Choice Award and an NAACP Image Award. During the 2000s the two were busy, landing many cameos and small parts.
6. What Are Tia And Tamera Doing Today?
Today, Tia and Tamera are both married and have beautiful families. The twins each have a son and a daughter. These days you can see Tamera on the daytime talk show The Real with Adrienne Bailon, Loni Love, Jeannie Mai, and Amanda Seales.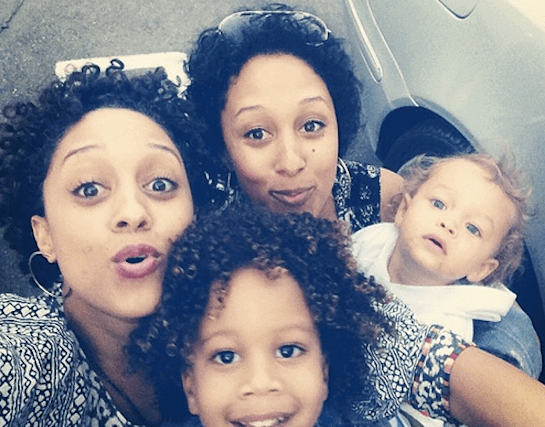 Tia released a cookbook in 2017 called Whole New You: How Real Food Transforms Your Life, and she co-authored Twintuition​ with Tamera.
7. Mary-Kate and Ashley Olsen: Destined To Be Famous
Mary-Kate and Ashley Olsen were born on June 13, 1986, in Sherman Oaks, California. Ashley was born first and two minutes later Mary-Kate was welcomed to the world. From the day they were born, the twins were always smiling and laughing. They had star potential since the beginning, and their parents knew it.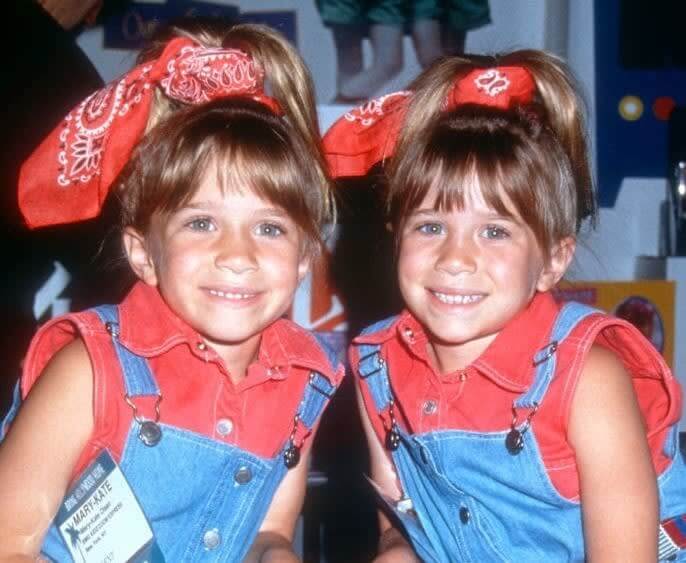 With the help of their parent's management, Mary-Kate and Ashley snagged their first big role as Michelle Tanner on Full House. When the show premiered, the twins were just nine months old. They split the role because their age limited the time they could work before needing a break. The producers decided to switch them in and out so they could get double the acting time.
8. Building An Empire
During the late '90s and early 2000s, the Olsen twins were everywhere. On TV, in movies, and their faces were in almost every retail store. If you could buy it, their faces were on it. Their clothing line was a massive success and the Olsen twins became the most influential teens in America.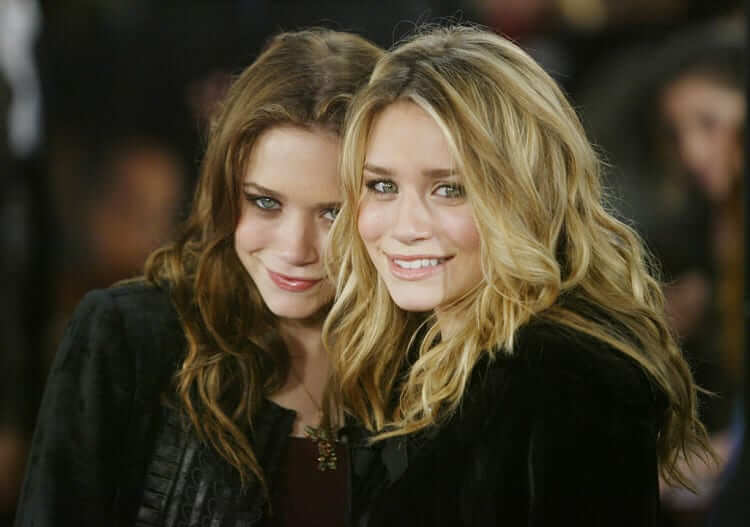 After retiring from acting, the Olsen twins embarked on their next project, which was building their fashion empire. They had always loved fashion, so they started their own clothing line, and it immediately took off.
9. Finding Their Passions Together
While they may not be found on red carpets, they can be found at most fashion shows. Their iconic style and fashion lines have won them many awards. They also keep themselves busy with fundraisers and fashion events. They like to take the time to give back to organizations they care about.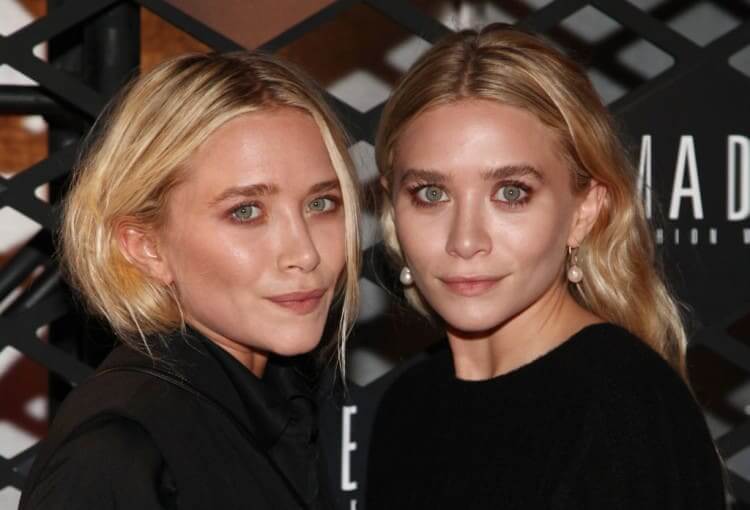 While they have grown separately, the Olsen twins are still incredibly close. They keep their lives extremely private, but in recent news, Mary-Kate has filed for divorce from her husband Olivier Sarkozy because he does not want children.
10. The TrueBlue Twins: Born With Rare Eyes
Megan and Morgan Boyd were born on June 6, 2011, and they are identical twins. Their mother instantly knew that there was something amazingly special about her little angels.​The unique thing about the girls is their eyes. While Megan has two blue eyes, Morgan has heterochromia, which gives her one blue eye and one brown eye.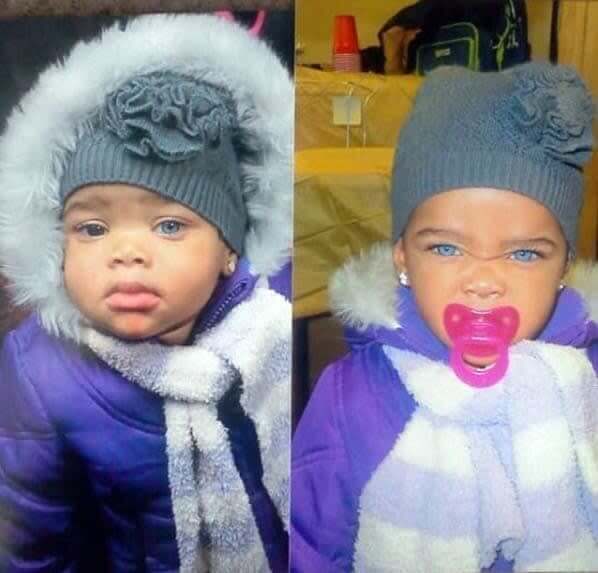 Blue eyes are rare among African-Americans, and most people assume that they are wearing colored contacts. ​In this case, it is different as some black people are born with blue eyes due to a rare gene.
11. How They Became "The Trueblue Twins"
Parents come up with unique names for their kids. Stephanie could've gone with "Boyd Sisters," but it wasn't creative. She wanted to give them a name that would stand out. After a while, she came up with the name "Trueblue Twins," and the rest is history.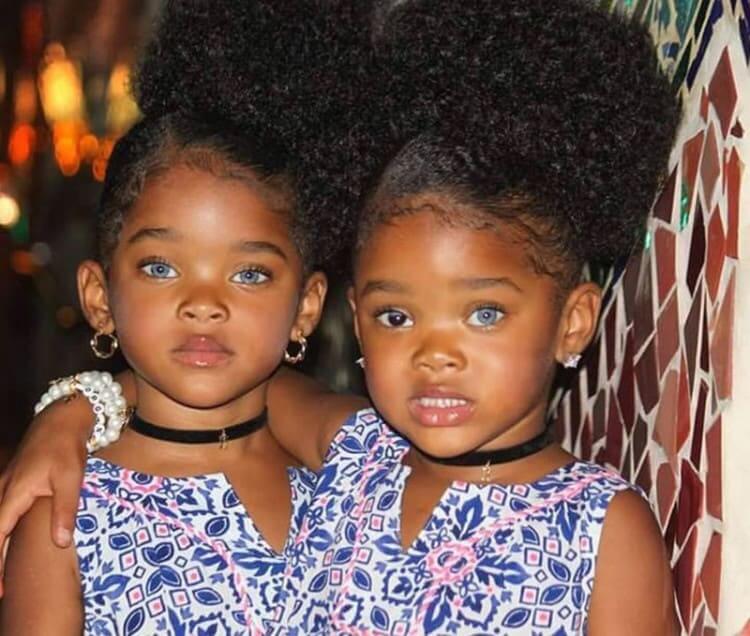 Like most new moms out there, Stephanie also started to take a lot of photos of her cutie pies and shared them on social media for her family and friends. ​The beautiful Trueblue Twins amazed everyone, and their striking blue eyes made them easily recognizable. Unexpectedly, the number of likes and followers started to increase.
12. They Loved Posing And Modeling Since They Were Babies
As both girls have shown genuine interest in modeling, they know how to pose whether it is in front of their mother's camera or a professional shoot. Both girls enjoy getting their hair done and getting their photos taken with striking fun poses.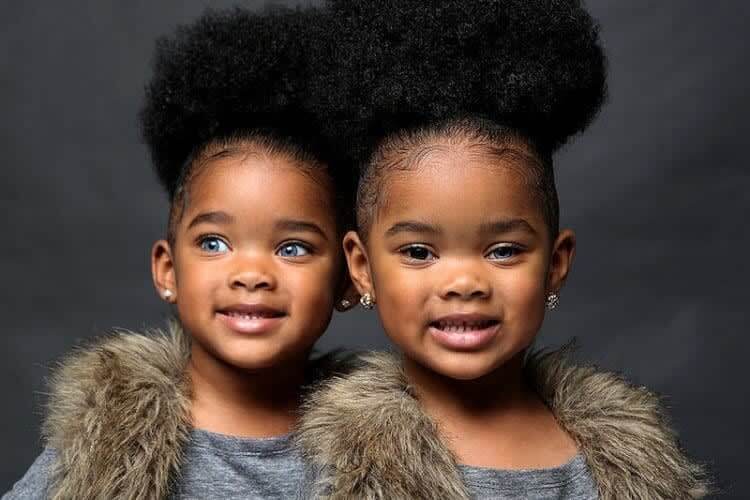 Since they have a large following on Instagram, they are asked to endorse many products, and brands have offered them lucrative contracts to post. Their mom makes sure they only accept offers for products that fit the "Trueblue Twins" brand.
13. The Clements Twins: The Most Beautiful Twins In The World
Ava and Leah Clements were born on July 7, 2010, in California. Their parents knew there was something special about the twins, and people would comment about how beautiful the twins were wherever they went.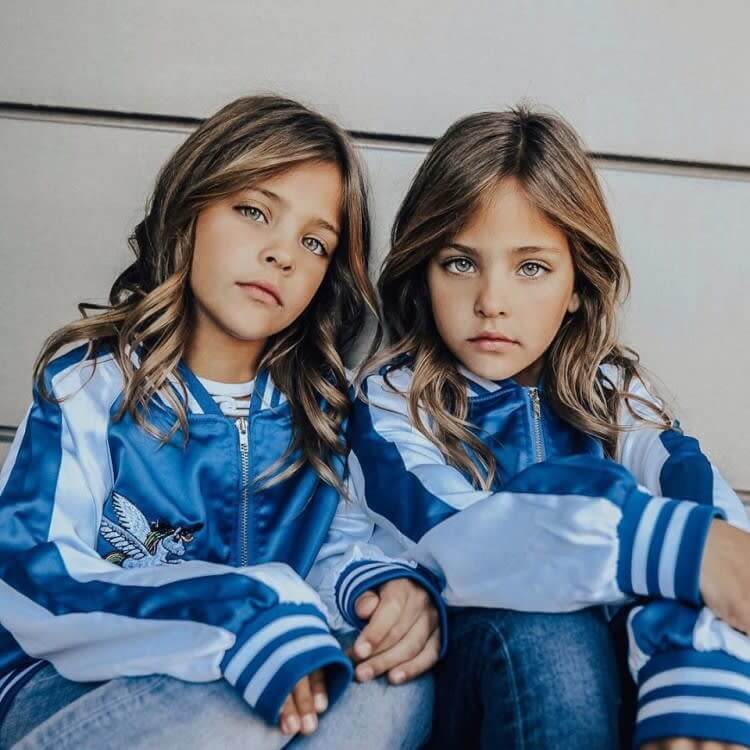 When Leah and Ava were seven, their mom created an Instagram account for them, and they quickly gained over a million followers. They gained the title "the most beautiful twins in the world," once people started seeing their photos.
14. Using Their Growing Fame To Start Modeling
Although the Clements twins started booking gigs as babies, they only started to get serious about modeling once they turned seven. As their following grew on Instagram, they were contacted for a variety of modeling jobs from print to video.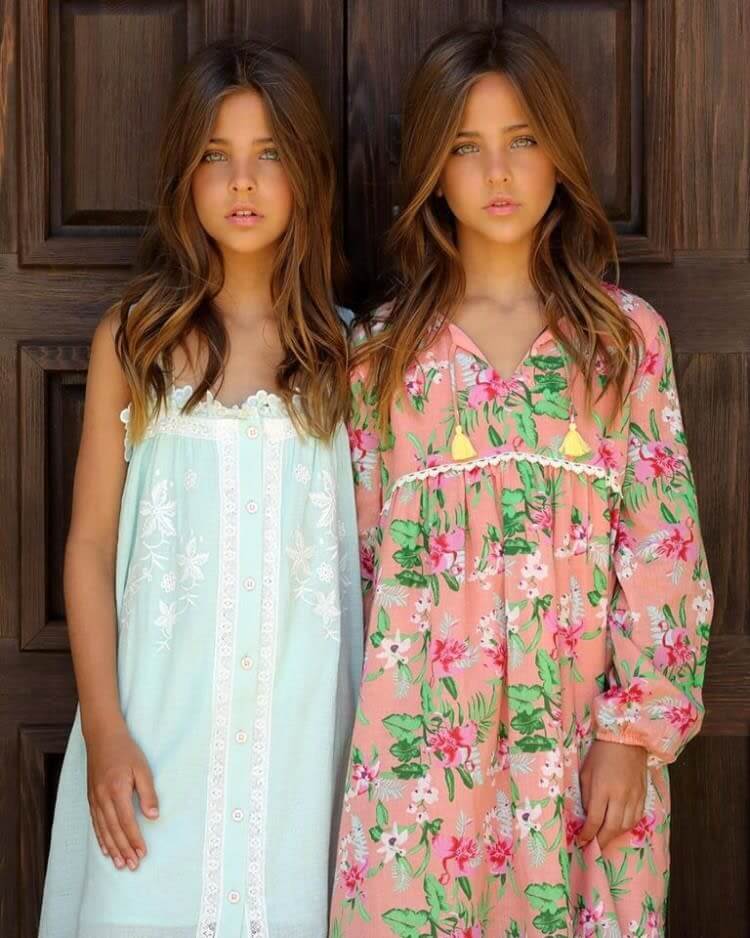 The Clements twins have worked with brands like Nike, Disney, Mattel, and Target. Most notably, they were featured in Harpers Bazaar Brazil. They continue to add to their portfolio, with more brands reaching out to work with them.
15. They Used Their Platform To Save Their Dad's Life
When Ava and Leah's dad was diagnosed with a rare and aggressive form of leukemia, the girls wanted to use their platform to help. The twins posted on their account asking people to get tested to see if they would be a match for a bone marrow donation.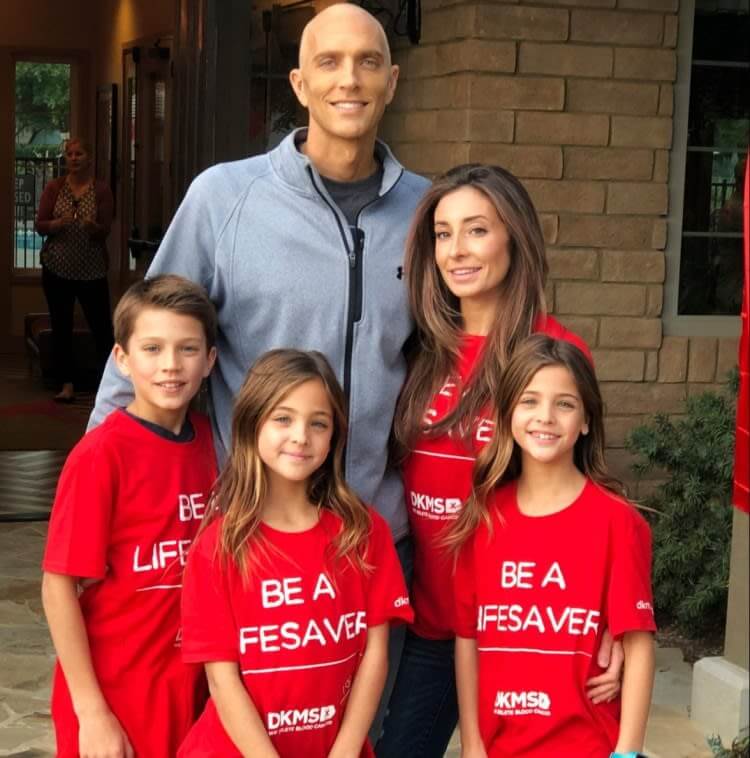 Thousands of people around the country responded to their call for help, and they ended up finding a match in his brother Chris. This moment was a reminder that those who participate in a donor drive can help save thousands of other people who need a bone marrow transplant.
16. Abby And Brittany Hensel: Their Mom Thought She Was Having One Baby
Abby and Brittany Hensel were born March 7, 1990, in Minnesota. When their mom was on her way to the hospital, she believed she was having one baby, but to her surprise, the doctors discovered she was having conjoined twins. The girls shared one body but had two separate necks and heads.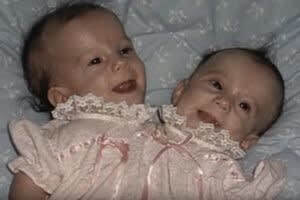 The doctors suggested separation, but their parents refused because one twin would have died. Brittney and Abby were brought home to their family farm, and their parents tried to raise them away from public scrutiny so that they could feel normal.
17. Learning To Do Things Differently
The twins have puzzled doctors for years because they have two brains that control one side of the body each but can coordinate actions and activities. Brittany and Abby can write, get dressed, and ride a bike seamlessly.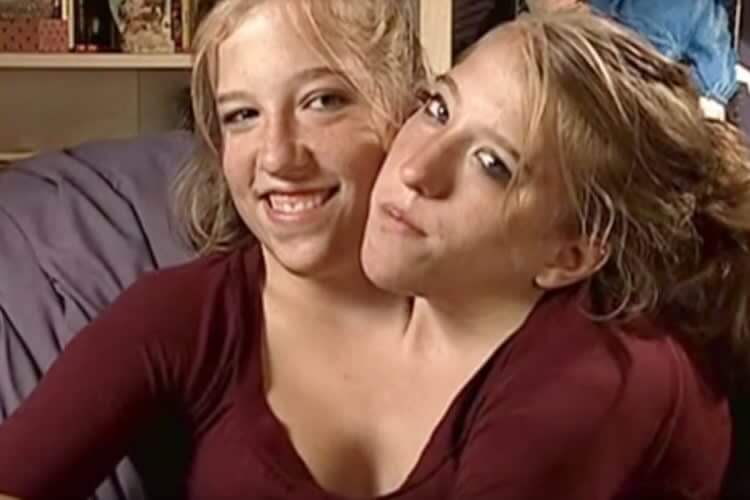 Despite being conjoined, they are individuals. There have been times when Britney has had a cold or pneumonia, and Abby is not affected at all. Also, Abby is a bit taller, which made it challenging to find the right closes and shoes.
18. What Are Brittany And Abby Doing Today?
The twins have lead regular lives for the most part. They had a show called Brittany and Abby on TLC for a short run, which showed their daily life. In 2012, the girls graduated from college with degrees in education.
Abby and Brittany always dreamt of becoming teachers, and they fulfilled that dream by working with fifth graders. Despite being individuals, they do work in one classroom and only get one salary, which is something that bothers them. Despite that, they are happy and living successful lives.
19. Anna And Lucy De Cinque: The World's Most Identical Twins
Anna and Lucy De Cinque were born July 19, 1985, in Perth, Australia. They were born identical, but as they got older, they decided to have plastic surgery to become the "world's most identical twins."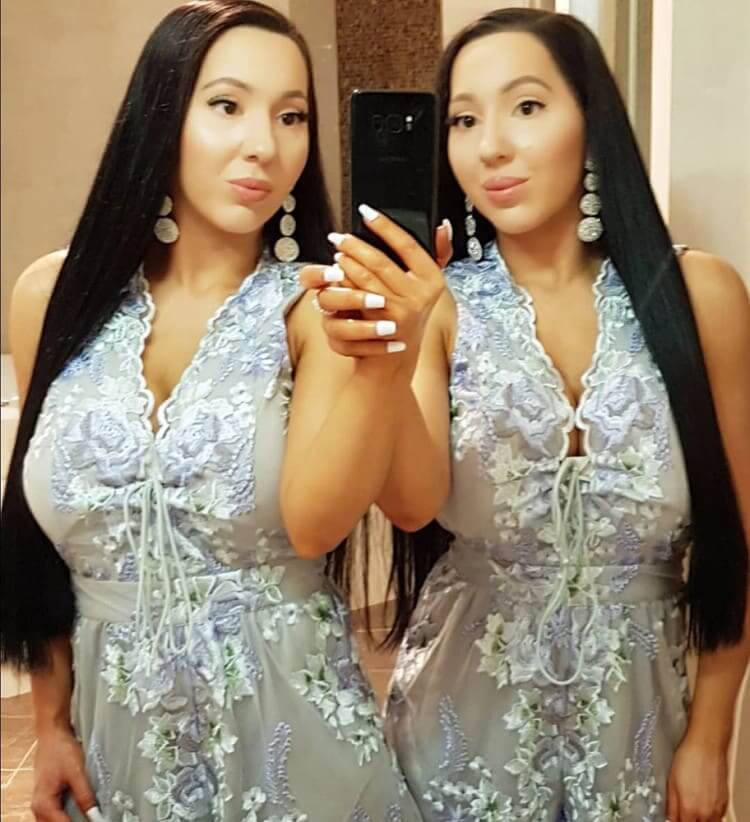 They shelled out a whopping $250,000 to look more alike. They both had lip filler, breast implants, facial tattoos, and laser treatments.
20. They Have A Unique Lifestyle
The De Cinque twins not only want to look exactly alike, but they also want to live the same life. The twins share a boyfriend named Ben, and the three of them live together.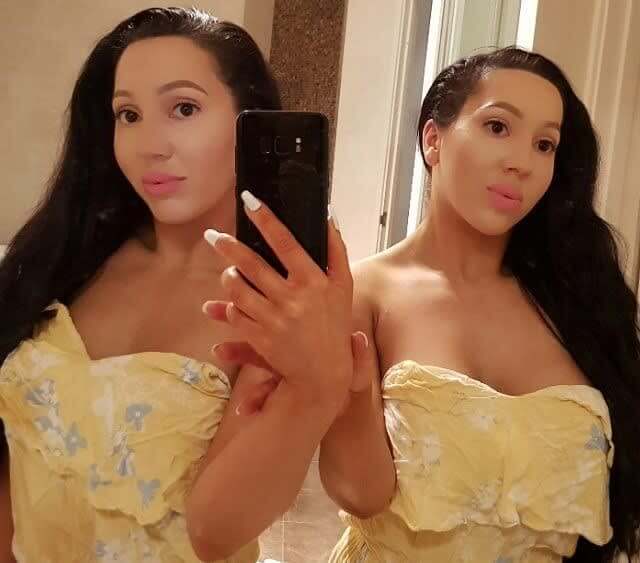 Anna, Lucy, and Ben sleep in one large bed, and they hope to marry him. The twins also want to get pregnant at the same time, so their children are the same age.
21. The Winklevoss Twins: From The Olympic Athletes To Internet Entrepreneurs
Cameron and Tyler Winklevoss were born on August 21, 1981, in Southampton, New York. They grew up in Greenwich, Connecticut, where they attended Brunswick School. It was there that the Winklevoss twins co-founded the crew program.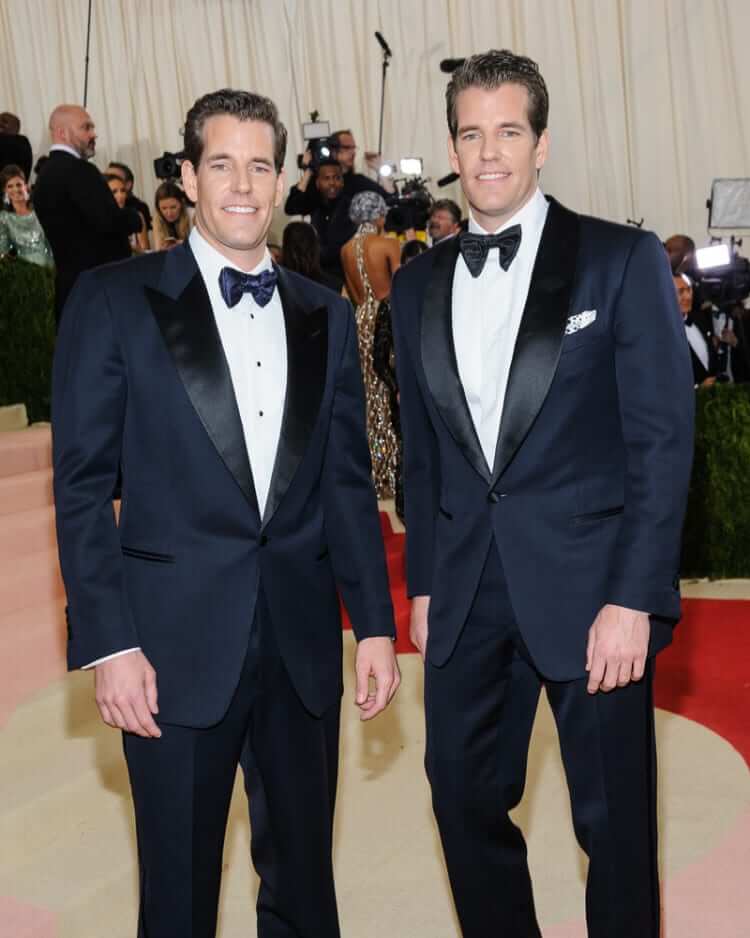 After graduating, they attended Harvard University to study economics, and they both were members of the men's varsity crew team. In 2008 the twins competed in the Beijing Olympics for rowing and came in sixth place.
22. How They Played A Part In Creating Facebook
​While studying at Harvard, the Winklevoss twins met Mark Zuckerberg. Together they created a website called ConnectU in 2002, which was a social networking site. The site allowed students to add friends, send messages, and update their personal profiles. Sounds familiar, right? In 2008, they sued Facebook founder, Mark Zuckerberg, who they claimed worked for ConnectU briefly and stole part of their code to create Facebook.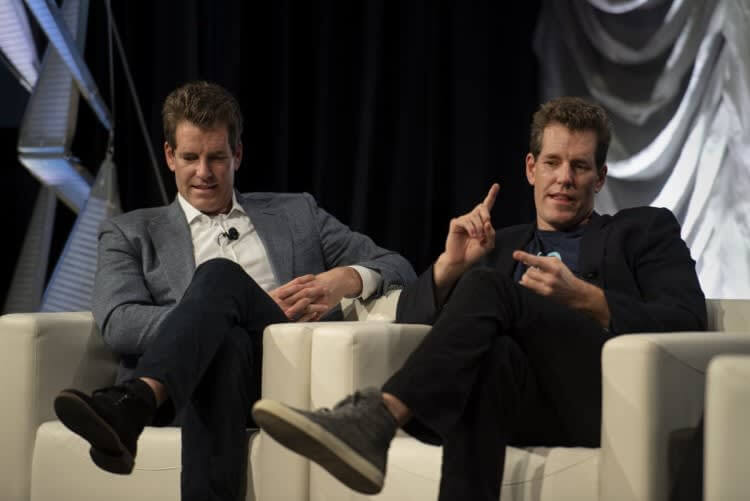 The twins settled for $65 million, and the case was closed. In 2013, they tried to establish a Bitcoin-based exchange-traded fund called Winklevoss Bitcoin Trust, but the fund was denied in March 2017. It had some interest from investors, but in the end, it didn't work out.
23. Scarlet And Hunter Johansson: The Early Years
Scarlett Johansson and her twin brother Hunter were born November 22, 1984, in Manhattan, New York. They had a relatively normal childhood, and both Scarlett and Hunter were interested in acting from an early age.
Scarlett's career took off quickly, but Hunter only appeared in one movie. His other credits are as himself on Entertainment Tonight likely from the many times he has walked the red carpet with Scarlett.
24. One Walks Red Carpets The Other Has A Career In Renewable Energy
In 2008, Hunter worked on Barak Obama's presidential campaign and reelection. He also got his Master's degree in Public Administration and he is the CEO of a non-profit known as Solar Responders. The organization works to use renewable energy to help first responders when the power grid fails.
The Johansson twins have managed to create successful careers in entirely different fields and remain incredibly close.
25. Ashton And Michael Kutcher: A Challenging Childhood
Ashton and Michael Kutcher were born on February 7, 1978, in Cedar Rapids, Ohio. They are fraternal twins, and they couldn't be any more different. Michael was born just five minutes after Ashton, but when he came out, the doctors quickly realized something was very wrong. He weighed so little the medical team didn't think he would survive.
Ashton was developing much quicker than Michael, who was soon diagnosed with cerebral palsy. A few years later, Michael had to have an emergency heart transplant, or he would have passed from heart disease.
26. Ashton Was Protective Over Michael
Despite the transplant, Michael's life was going to be challenging in a variety of ways. The kids at school didn't understand why Michael was different, so Ashton took on the protective role. Ashton even considered donating his own heart when they thought there wouldn't be a donor in time.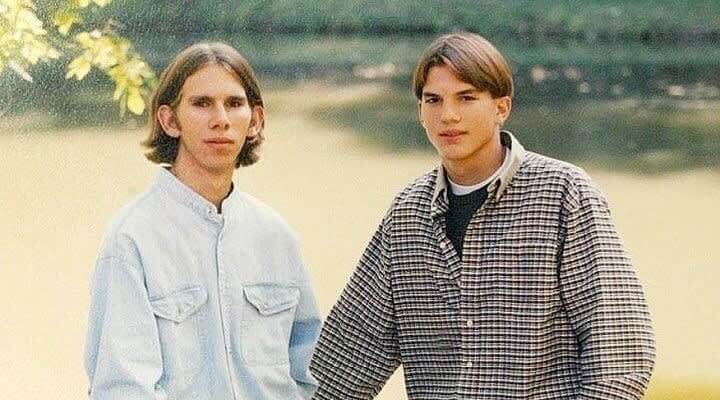 Since they were young, the twins have been inseparable, and they attribute that to realizing early on that they never know when it could be Michael's last day. Before acting, Michael attended the University of Ohio to study biochemical engineering to find a cure for his brother's cerebral palsy.
27. Using Their Platform To Help People Like Michael
Due to Ashton's broad platform, the two of them use fame to educate and advocate for other people with cerebral palsy. Both of them work with numerous charities that look into disabilities and other conditions.
Michael is currently a motivational figure for people with disabilities, and he inspires them to seize the day. ​While they may live far apart, they talk on the phone daily and visit each other often.
28. Gisele and Patricia Bundchen: Beautiful In Their Own Ways
Gisele and Patricia were born on July 20, 1980, in Brazil. They have four other sisters, and from an early age, their mother wanted them to get into modeling to correct their posture. Gisele was more interested in volleyball, but her mom insisted that she try modeling, which ended up paying off.
Elite Model Management soon discovered Gisele, but Patricia decided she didn't want to pursue modeling as a career.
29. Cheering Each Other On In Different Ways
Gisele and Patricia are understandably close, and you can often find photos of them together on Gisele's Instagram. Patricia didn't want to be in the public eye, so she chose to work behind the scenes as Gisele's manager.
Patricia is much shyer than Gisele, so she enjoys managing her business ventures because it allows her to stay close with her twin.
30. Lucy And Maria Aylmer: No One Believes They Are Twins, Or Even Related
Lucy and Maria Aylmer were born in Gloucester, UK, and to their mother's surprise, they looked nothing alike. Lucy was born with fair skin and red hair while Maria was born with dark skin and brown curly hair.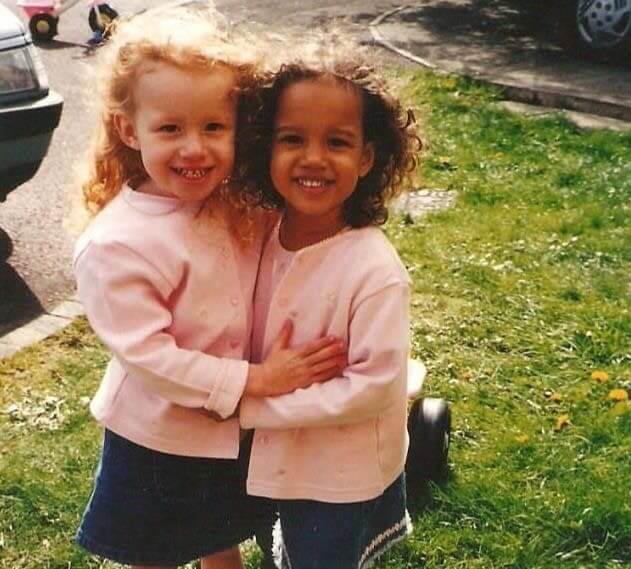 Lucy takes after her father, who is caucasian, and Maria takes after her mother, who is half Jamaican. People assumed they were very close friends or half-sisters, and everyone was always shocked to hear they are twins.
31. One Big Happy Family
The twins are the youngest of five siblings, and their brothers and older sister also take after their mom, so Lucy has always looked different from her siblings.
People would often bully Lucy because she looked nothing like her twin or her siblings. Their friends even made them bring in birth certificates to prove they were twins.
32. All Grown Up
Lucy and Maria are all grown up yes, and they have very different personalities and interests. Maria is very outgoing, while Lucy is more shy. Maria is studying law and Lucy is attending school for art and design.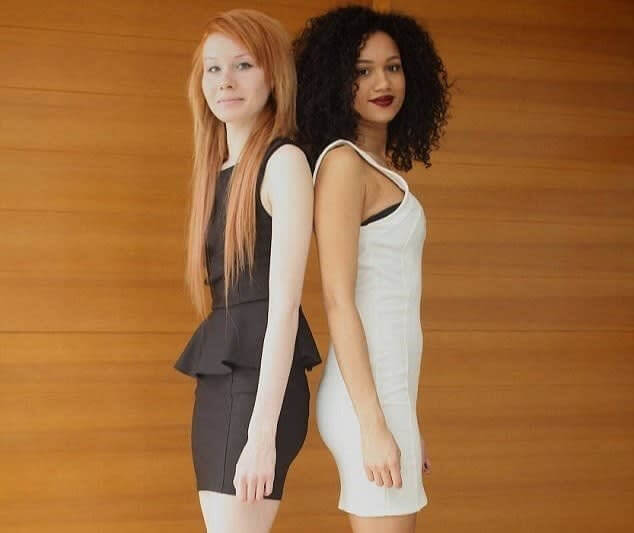 Despite dressing in matching outfits as children, they have developed very different styles. Maria is more glam, while Lucy is punk rock. In spite of their differences, they have an inseparable bond, and they love being twins.
33. Vin Diesel And Paul Vincent: Keeping Their Lives Private
Vin Diesel, born Mark Sinclair and his fraternal twin brother, Paul Vincent, were born on July 18, 1967, in California. They live very private personal lives despite Vin Diesel being one of the most recognizable faces in Hollywood.
There aren't many pictures of Vin Diesel and Vincent together, so people wonder if they are close or just extremely private.
34. They Both Have Careers In Hollywood
While Vin Diesel has become quite famous from The Fast and Furious series, his brother Vincent works behind the scenes as a sound editor.
Despite being twins, the two are extremely different, and that shows in their unknown relationship.
35. Ron And Reggie Kray: Serving In The Army Before A Life Of Crime
Ron and Reggie Kray were born on October 20 1933 in East London. They had a fairly normal childhood, and they took up an interest in boxing because of their grandfather at an early age. In 1952, the Kray twins were called up to do their National Service in the British Army.
They reported to their bases and attempted to leave after a few minutes. The corporal in charge tried to stop the twins, but Ronnie punched him in the jaw, and the two hurried off. The next day, they were arrested and turned over to the army. After many fights and attempts to leave without permission, they were dishonorably discharged from the army, and their behavior only became worse.
36. Sentenced To Life In Prison
Over the years, the police and tried investigated the Kray twins, but witnesses were always too afraid to testify. On March 9, 1966, Ronnie Kray shot and killed George Cornell, a member of a rival gang. At the time, Ronnie had paranoid schizophrenia. Later that year in December, The twins helped Frank Mitchell escape from prison, only then to have had him killed, but they were never tried for his murder.
In 1967, the twins decided to murder Jack "the hat" McVitie, a member of their gang who hadn't paid back the money he owed. On May 8, 1968, the Kray twins and 15 other gang members were arrested. The twins were eventually sentenced to life in prison after a lengthy trial. Ronnie died in 1995 after suffering a heart attack, and Reggie became a born-again Christian while imprisoned, which got him released in 2000. That same year he was diagnosed with terminal cancer and died in his sleep in October 2000.
37. Building Businesses To Cover Up Their Crimes
Because of their dishonorable discharges from the army, they ould not pursue boxing careers, so the brothers turned to crime full-time. The Kray twins bought a run-down billiards club where they started "protecting" other businesses, often with the use of violence. By the end of the '50s, the Kray twins were involved in hijackings, armed robbery, and arson.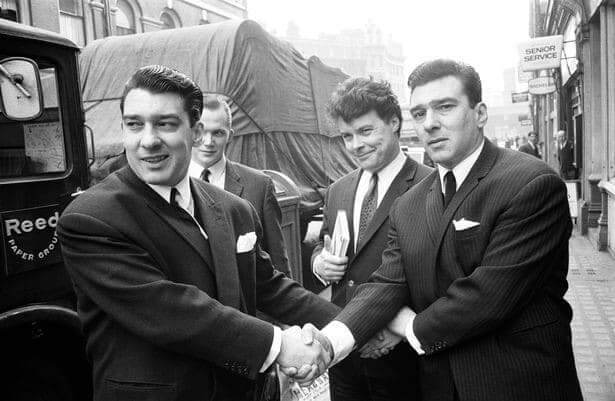 The Kray twins became celebrities, nightclub owners, and were part of the swinging London scene. They also gained attention when the tabloids picked up a story about Ronnie engaging in a relationship with Lord Boothby, a conservative politician, which was considered taboo back then.
Laugh Out Loud Yearbook Quotes From High School Seniors
Ashley Lez
This article was originally published on 24/7Mirror
High school yearbooks are a fun way to look back on your time in school. Years from now you will reminisce on all the memories you made in those four years. The best way to be remembered in your yearbook is by having a funny quote. These high school seniors came up with the most hilarious quotes that will have you laughing for days. Take a look, have a laugh, and get some inspiration if you need a yearbook quote.
No One Noticed Her Haircut
This girl is going places! She knows how to make a joke at her own expense.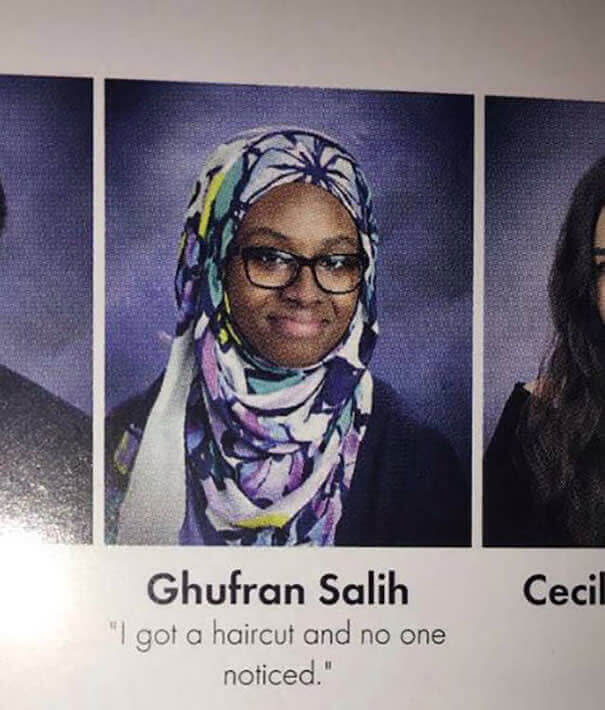 We bet her hair is beautiful under her stylish hijab. Even if she got a bad haircut, no one would ever know!
High School Will Be Fun, They Said
Just wait till you get to college Randey. The bike will turn into a motorcycle, and the firey ground will become lava.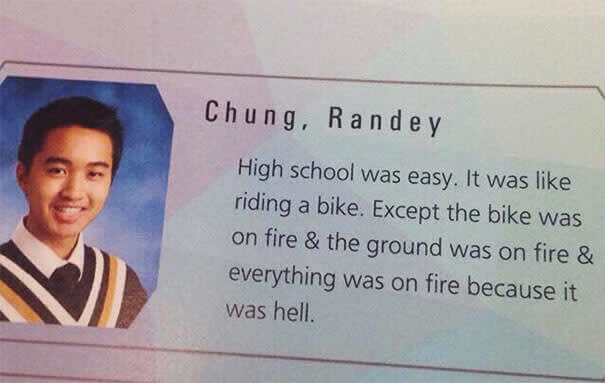 Then, once you graduate college, it is even worse than a fiery hell. It's slow-burning and painful.
"We Are Not Related"
The last name Nguyen is a very popular last name around the world. In Australia, it is the seventh most common family name!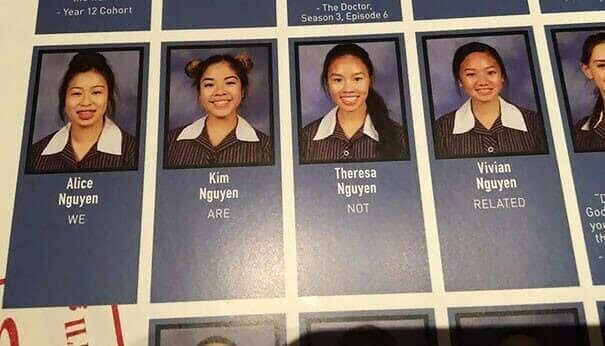 It is cute that they all coordinated their yearbook quotes just so no one can look back and think that they are quadruplets.
He Must Be Really Happy To Graduate
It is hilarious when people can make a joke about the stereotype that people have about their ethnicity.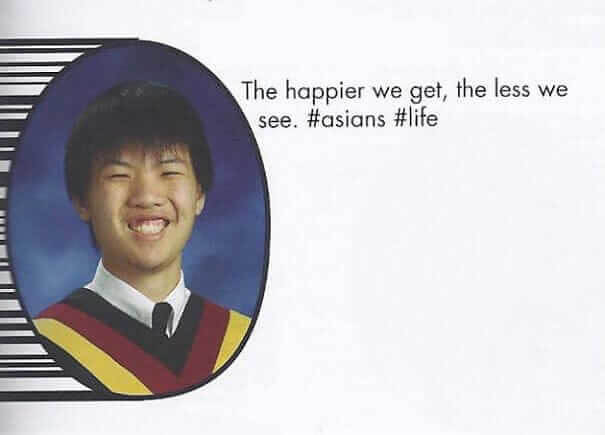 When you are happy, your eyes get all scrunched up. Combine that with already having smaller eyes, he can barely see!
Never Use The Unforgivable Curses
His name does sound like a former Hogwarts student who was probably in Slytherin house. He probably was trying to make some Horcruxes and they realized he was the second coming of Voldemort.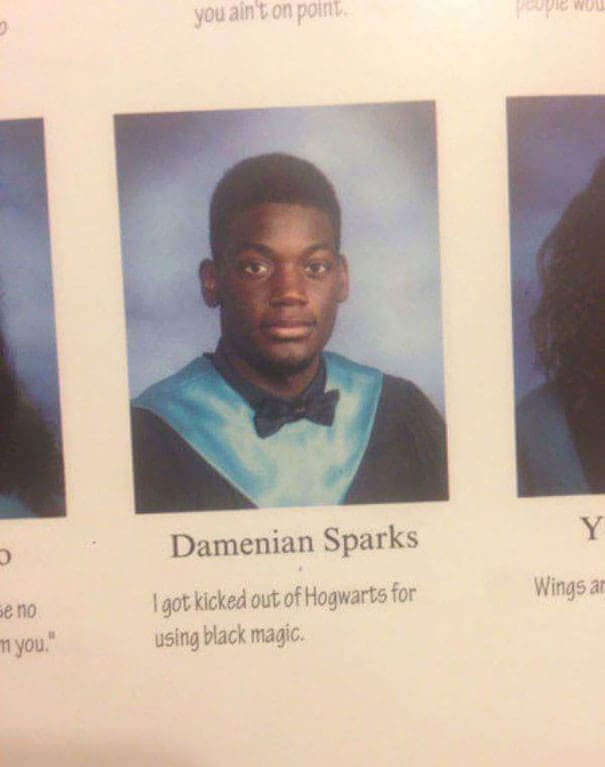 Also, this reminds us of the Key and Peele skit when he takes attendance and says everyone's names wrong. The teacher has probably messed up this name before.
Her Positivity Is Refreshing
When you start laughing at yourself, there are few things that can actually offend you.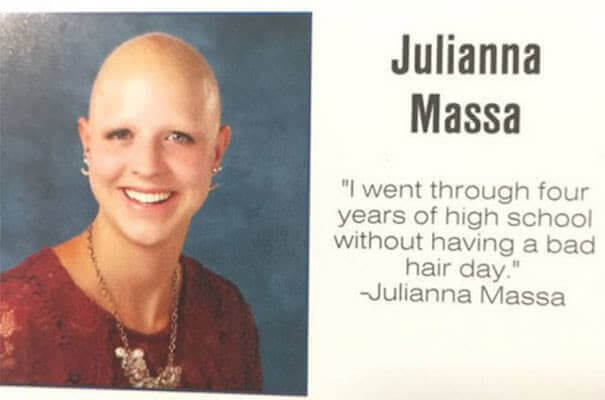 In our society today, everyone is obsessed with their looks and how they are seen on social media. This girl is a positive role model!
Sibling Rivalry
Any older sibling, even if they are only older by a few minutes, would probably say the same thing — those times when they were an only child and had all their parent's attention.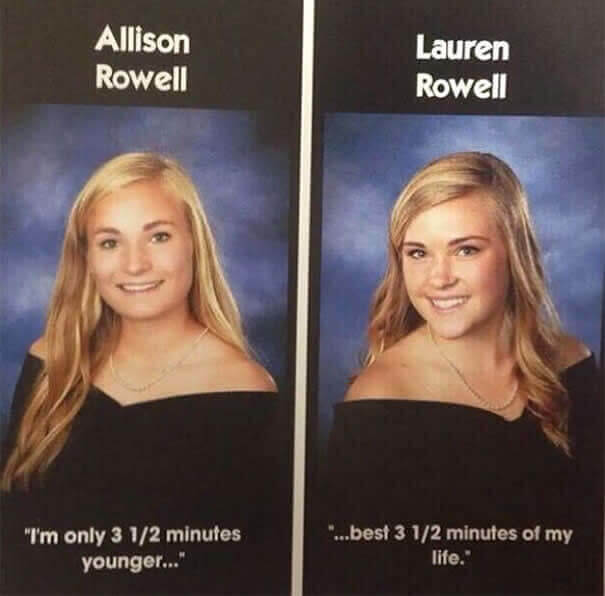 If you are an older sibling, did you enjoy the time better before your siblings were born?
Don't Let Him Fool You
Have you ever received a spam email saying that a prince or princess from a foreign country needs you to help them by sending them money? Hopefully, you knew it was fake and didn't send money.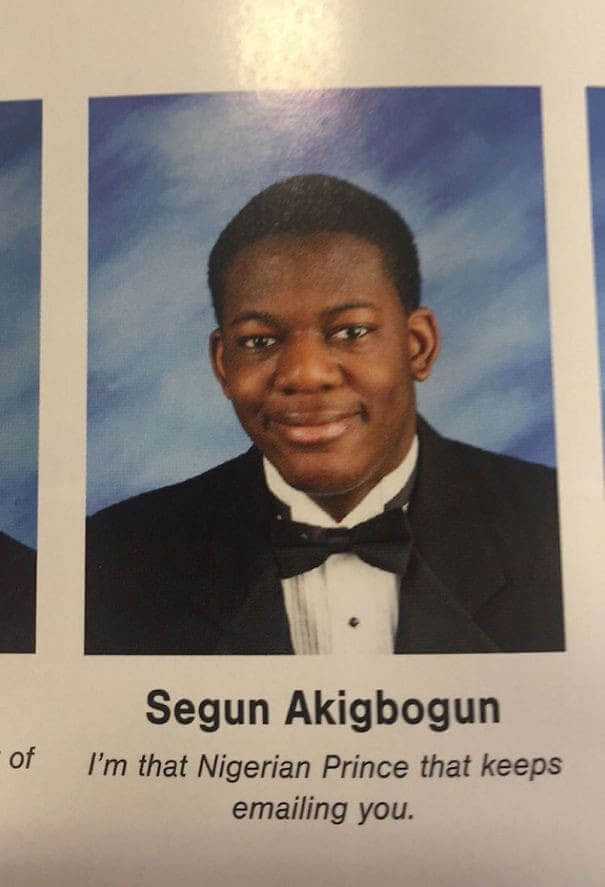 No one else could pull off this joke like him, and it's so creative. The person next to him should have written, "I won't fall for that scam a Segun time."
If You Can't Laugh At Yourself, No One Can
Can he wiggle his ears like Alfalfa from The Little Rascals? Don't try to whisper around him because he hears everything.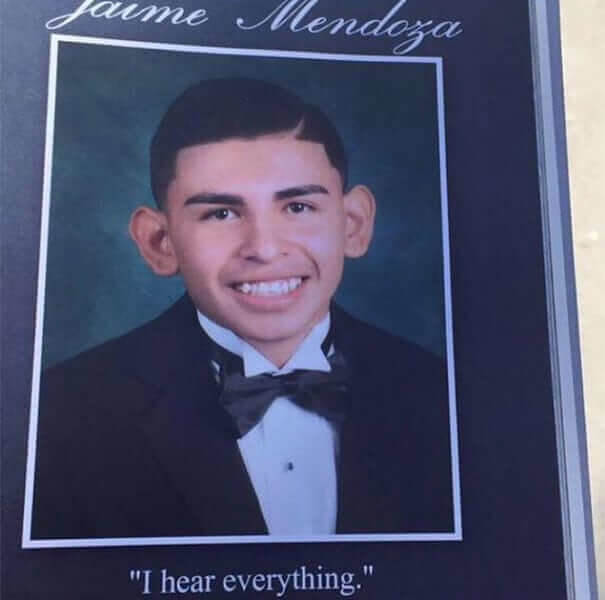 His ears might be big, but his eyebrows are perfection.
"It's Hard Being A Single Mother, Especially When You Have No Children And Are A Teenage Male."
This is the most random quote ever, but it is absolutely hilarious. How did he come up with this brilliant quote that will gown down in yearbook history?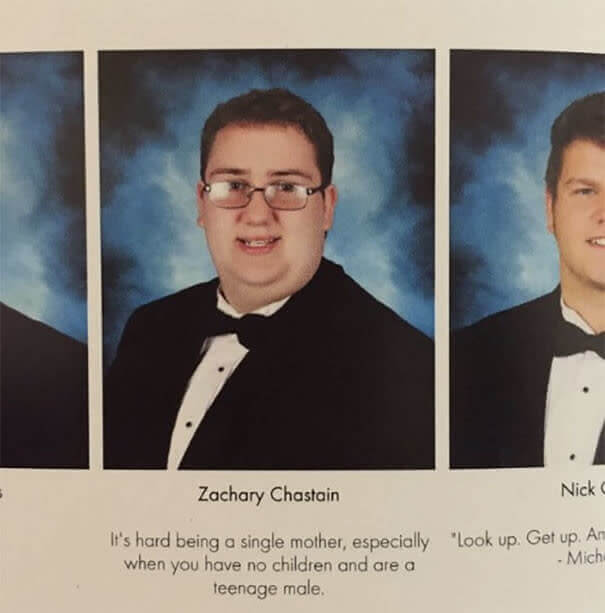 Years from now, his children will see this and wonder what their dad was thinking.
Professor Quirrell Is That You
A hijab is worn by women to maintain modesty, typically for Muslim women. In Harry Potter and the Sorcerer's Stone, Professor Quirrell wore a head wrap to hide the fact that Voldemort had possessed him.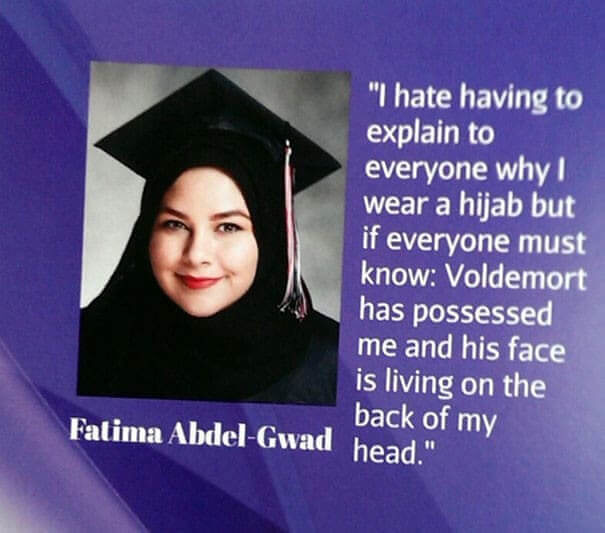 It is much funnier to tell people that you are walking around with Voldemort than giving them an actual explanation.
A "Can Do"Attitude
Wow, this guy should be a motivational speaker. He made being called trash a compliment. No one wants to be called trash, but now it is something positive.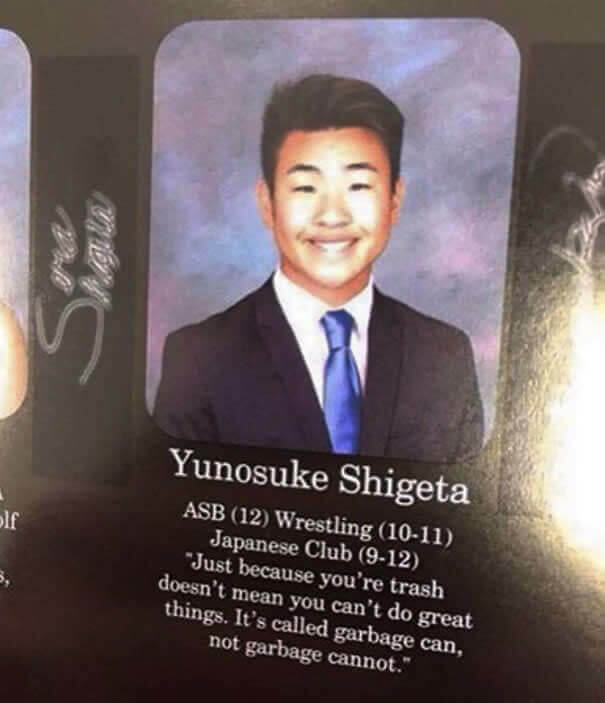 Also, it's like saying, "yeah you're trash, but that doesn't mean you fully suck."
He Prefers Tea
It would be amazing if this was the moment he chose to come out. He says nothing and hopes that everyone reads his yearbook quote.
More power to you for being so true to yourself and admitting that you don't like coffee.
What A Poet
Well, there is not much to say about this one other than the fact that he is a great poet.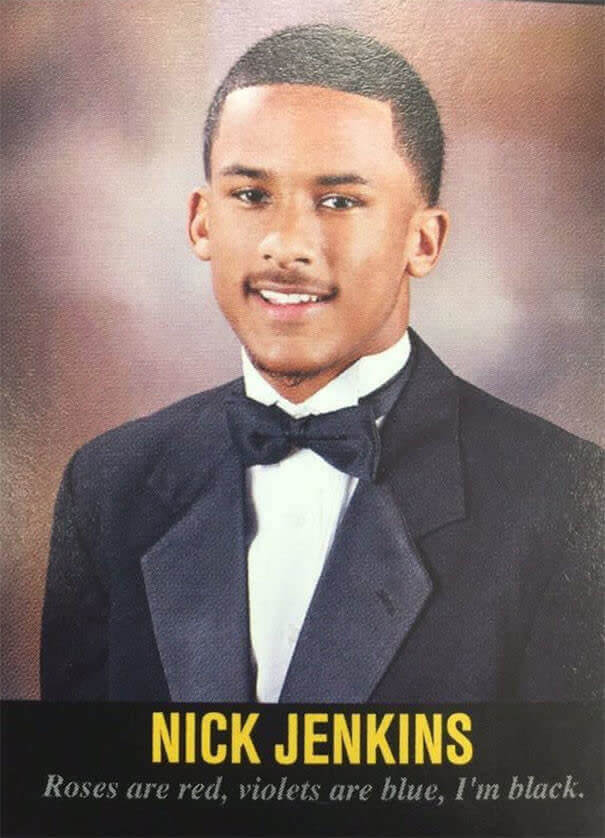 You can't really argue with his logic. Those are all true statements.
Joe McDonald Didn't Have A Farm, Ee I Ee I O
"With a moo-moo here and a moo-moo there, here a moo, there a moo, everywhere a moo-moo." Maybe his grandpa was the one with the farm.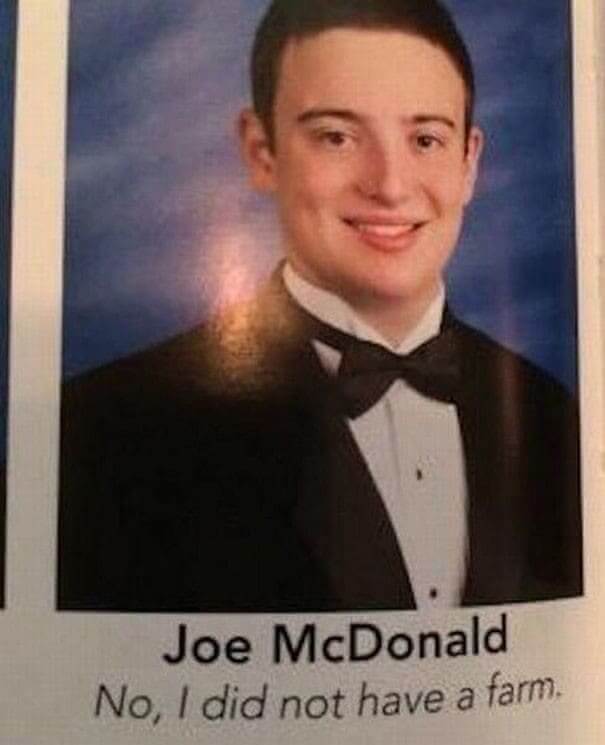 The song does say Old McDonald had the farm, and this boy is not nearly old enough to have a fully functioning farm.
He Should Have Listened To His Mom
When you do something just to irritate your mom, but now it is in your yearbook forever, and there is no way to get rid of it.
His mom clearly didn't understand that he wanted to show off his muscular legs in his jorts and muscle tank. This photo could also be captioned, "'Merica."
His Parents Did That On Purpose
He's so nice they named him twice! It's a good name because no one can know your first name without knowing your last name and vice versa.
This quote alone isn't funny, but the fact that his first and last name is the same makes it hilarious.
Megan Is A Free Elf
Don't get too excited, Megan. You have college next which traps you with student loans, and then once you graduate, you have to pay bills.
You get to be a free elf for the two months following graduation, and then you are trapped in school again.
Don't Forget Your Hips For Never Lying
It is nice to see that he can always be thankful for his body. If he only thanked one finger, does that mean he can only count to one?
Can you imagine if he held up his hand and he only had one finger, but everyone thought it was a spelling mistake?
She Has A Point
To be completely honest, no man can compete with the pure joy you get from a good night's sleep.
Everyone needs to sleep. Sleeping is fun, it's good for your brain and health, and it makes you happier.
Beat Them To The Punchline
If she marries someone with the last name Hum, she can be Ho-Hum. Or she if she marries someone also with he last name Ho, she can be Ho-Ho.
This is the one time you can turn a Ho into a wife. Michelle Ho has made her family proud.
Pronounced "Pareekeet"
He must have had to say this all the time when he got a new teacher, there was a substitute, or he met someone new.
He made it his senior quote cause that was the thing he said over and over throughout high school.
Unexpected But Still Loved
You know what they say, "Two is always better than one." Their parents have more children to love and now, two college tuitions to pay.
How do these twins know who was planned and who was not? Did they flip a coin to decide that one was the original embryo?
Clever
She used her smarts to get around this loophole and still got to use her original quote. This girl is our hero.
Do you think her dad laughed or got mad when he saw what she ended up putting in the yearbook?
How Did This Get Approved?
Shockingly, the school let this quote stay in the yearbook. Either the yearbook coordinator knows how to take a joke, or they didn't understand the joke.
Is this really the legacy you want to leave when you graduate, Connor? What will you think about that in 20 years?
"Dad I'm Only In High School"
When you are just graduating high school and your parents expect you to have a full-time job that requires years of schooling.
That is a reasonable request for an 18-year-old, right? Maybe Daniel will pursue a different career.
High School Helped Her Find Herself
High school is a time to find out who you really are. You can reinvent yourself and try out different looks, hairstyles, and attitudes. Amberlyn was able to discover her sexuality during her four years in school.
Once you are comfortable with who you are, you can be your true self and life is better.
Every Guy On Every Dating App Ever
Have you ever gone on a dating app, and the person's pictures turn out to not be a good representation of them? This guy feels like his yearbook picture is not the best representation of him.
Some people just aren't photogenic, and that's ok. Not everyone is meant to be a model.
He Turnips In The Garden
This quote is bizarre beyond anything we could imagine. Does this person actually roll around and pretend to be a carrot? Does their neighbor still not know?
We are not sure where this quote originated, but whoever thought of it must be an interesting person.
Was This Planned?
Noah and Mason, we need some answers about these quotes. Did you plan this, or do you both love bubbles? Maybe someone saw the quotes and saw a good opportunity and put their quotes together.
Where are Noah and Mason today? Are they still trying to convince people that the quotes were a coincidence?
That's One Excuse For Bad Grades
When you have tried as hard as you can to improve your grades, but that hasn't worked so you put them up for adoption instead.
Maybe someone else can improve them for you, not that we are promoting cheating.
And It's All Down Hill From There
One hundred thirteen thousand eight hundred eighty hours is 4,745 days and about 13 years/ That is a lot of time to spend in school, only to have to go to more school. You spend that much time in school, and when you graduate, you are only qualified to work at a fast-food chain.
We wonder what her quote would be when she graduates college. "I spent four years and hundreds of thousands of dollars for a piece of paper and no job opportunities."
You Monster!
Some people choose to not eat meat because they feel bad for animals, and others choose to be vegetarian in spite of plants.
Plants and animals are friends, but eating them is part of the food chain.
Copy + Paste
These identical twins are copies of each other, and it is hard to tell them apart, so they made a joke out of it. Did you know people named their children "Dollar?"
They also look way too old to be in high school. Some seniors must mature faster than others.
"I Always Knew Brooke Would End Up On Top Of Me."
Blake has had a crush on Brooke for the entirety of high school. He never got a chance with her, so this was his time to shoot his shot.
The yearbook may be the only chance he has to be close to Brooke, and we respect his bold attempts to get her attention.
That's A Funny Joke
Triplets are a rarity, so when there is a set of them, everyone in school knows who they are. These three were excited to graduate because they can stop being called "the triplets."
We wish our yearbook had quotes as funny as these. Usually, people use inspirational quotes, and they don't get creative.
But Everyone Wears The Same Thing For Yearbook Pictures
When you claim to dress well, but you are wearing the same tuxedo as every other male in your graduating class.
We applaud them for stepping out of the closet and hope they are finally living their best life, but a black tux is hardly an inspired fashion choice.
Try Now Ask For Forgiveness Later
You know what they say, "It is easier to ask for forgiveness than beg for permission." Instead of asking for the bike he took one and will seek forgiveness later.
Will he be forgiven for taking the bike? The owner probably wasn't too happy, so it might not be easier to ask for forgiveness in this situation.
Mission Impossible
When you have suffered through thirteen years of school and teachers mispronouncing your name, and you are tired of it.
Sometimes you have to take matters into your own hands and call out the teachers that didn't even try to pronounce your name correctly.
Paige Just Changed Yearbook Quotes Forever
Now people will know that they can write sentences in emoticons, and the senior quotes will be even more enjoyable.
She is an innovator, and yearbooks will never be the same because of her.
This Is A Mind Game
This one is very confusing. If we understood this correctly, whoever is before Steven, their quote is the truth, and whoever is after Kristian, their quote is a lie. Or, it's a paradox.
If you were able to understand this, props to you. We are still trying to unravel this mystery.
That's Unfortunate
Previously, we saw Carlos Carlos, who said he hated his name, but that is nothing compared to Christopher Gaylord. He didn't choose his last name, but he has to live with it and all the jokes that come with it.
At this point in his life, he is probably used to all the jokes and teasing. At least he has a regular first name.
That's Deep
This girl must be popular with the nerds. This quote really makes you think about life and who you are as a person.
Would you rather be born good or overcome an evil nature inside of you?
Smile For The Camera
Waves hand in front of their face and yells, "You can't see me." That's how John Cena would do it obviously.
These students are able to make a joke out of all the things that may have made them feel different throughout their time in high school, and that is an important lesson to learn.
Bless Up
When you start high school flat-chested and you finish high school slightly less flat-chested. No wonder she is smiling so wide.
Her grades also went down, and that isn't good, but she doesn't seem too bothered by it.
4 Years Down The Drain
When the gym is life, and you care more about flexing all day instead of focusing in class. Some people make school a priority, and others don't.
Yes, we are sure it is a joke, but there are people out there who care more about looks than brains.
Gingers Are Nice People
People with red hair have a reputation for being soulless and evil, but it is just a stereotype. Some people say that gingers live longer than people with other hair colors.
There are other stereotypes about gingers like they are all Irish, they all have freckles, or they all resemble the Weasleys.
The Resemblance Is Uncanny
This guy looks exactly like Frozone from The Incredibles. He must have heard that so often that he decided to use the quote for his yearbook.
It would be funnier if instead of a tuxedo, he was wearing the Frozone costume.
Is That The Same Person Twice
Teachers have yearbook pictures too, and this teacher was able to get his picture in there twice. One for his everyday self, and one for his cool alter ego.
He must be one of the most loved teachers at his school. This probably made students think he has a twin.
Dad Joke Of The Year
There are so many amazing things about this yearbook entry. First of all, the picture of him with the drum gives us a clearer picture of who Amith is as a person.
Then, you add in the quote, and you can tell he is a living, breathing legend. You go, Amith! Keep making dad jokes until the end of time.
Rules
Did the period count as a character? How can you fit anything important in fewer characters than a tweet? Your senior quote is how people will remember you for years to come.
This student somehow got his message across in 100 characters. If you could go back to school, what would your senior quote be?
Eat Good, Feel Good
When you don't care what people think, so you tell it like it is. So what if you gained a few pounds, at least she is enjoying the food she is eating.
Also, if people thought she was pregnant, now she has cleared up that rumor.
"Remember To Be Yourself, Unless You Suck. Then Pretend To Be Someone Else."
Oscar Wilde once wrote, "Be yourself, everyone else is already taken." Mitchell wants you to know that you should follow the wise words of Oscar Wilde unless you are a bad person.
Instead of pretending to be someone else, maybe you should look within and figure out what you can change to improve yourself.
"Fail You Peseants"
This guy sounds like Thanos from Avengers: Infinity War. According to Kevin, no one else should be able to succeed with him.
If he is succeeding, everyone else should fail because he is the only one that can do great things obviously. Don't be like Kevin; let others flourish too.
High School Musical Is A Lie
High School Musical made it seem like high school was full of dance numbers and people randomly breaking out into song. We can verify that it was nothing like that.
We understand your pain, Seth. The movie got our hopes up, and then we had to figure out that it was all a lie.
His Kids Will Love This One Day
There have been a few people who have written things like this as their senior quote. We want to know if any of them have had kids yet, and showed them their yearbook.
Don't you want to know what his kids will think of this thirty years from now?
Quoting Spongebob Characters Is Always A Good Option
Plankton was such a complex character and low key the most relatable. Haven't you ever been around people and thought, "I should charge them for my therapy bills."
High school might make you need therapy because of all the changes you are going through. It's rough out there.
Take The Symbol For Each Element And See What It Spells Out
In case you were confused, this spells out, "F**k b*****s, get money." When you can't curse in the yearbook, so you have to be smart and creative to find ways around those rules.
She will be able to look back on this quote with pride because of how clever she was.
Sweet, Sweet Freedom
Sometimes high school can feel like a prison because of all the rules and schedules, but when you graduate you are finally free.
We get it, high school is rough, but wait till you get to college and then the cooperate world.
The One Time Twins Aren't Next To Eachother
When you have the same last name as the set of twins in your grade, but your picture goes between theirs.
People might think that they are triplets, but the twins wanted to clarify that he is not related to them.
She Has A Point
By now, you're probably familiar with the common issue of school dress codes. Usually, they just prevent girls from wearing what they want and doing something as simple as baring their shoulders. Of course, the girls have an issue with this because people should be able to control themselves, especially around an innocent set of shoulders. Well, it's clear that by picture day Madison was fed up and decided to let her concerns be known in her quote.
"I'm sorry, did my shoulders distract you?" was her way of announcing just how outrageous she thought this dress code was, and we think she nailed it.
Sister Rivalry
Is there anything better than when siblings take to the yearbook to roast each other? These two sisters pitted themselves against each other when they chose the same quote- "I'm the pretty one." We're sure it was just a silly joke, but there's no doubt these sisters have been complimented and compared to each other countless times throughout high school. The signatures in their yearbooks must've been hilarious after their classmates saw these quotes!
We wonder if the sibling rivalry has died down as these girls grow up- somebody tell them that they're both the pretty one!
Hilarious Prom Photos That Nobody Will Ever Forget
Brenda Miller
This article was originally published on 24/7Mirror
Prom night: the excitement is palpable, the music is loud, the hormones are… definitely making everyone awkward. As much as we love to imagine that prom night is some magical and romantic night that you'll never forget, the reality often clashes with the dream. After putting out a request for the most embarrassing and hilarious prom photos out there we were rewarded with prom photos that will make you switch between hysterical laughter and a pound of cringe. We know that these photos will transport you back to your high school "golden days," all while giving you the biggest laugh of your day.
A Little Too Much 'Young Love'
Isn't it just wonderful to be young and in love? Quite nothing in this world compares to it, so it's always important to remember and enjoy every single second of it. Even if that means taking an awkward photo or two, who cares? Clearly, this young couple doesn't, since they can't keep their hands off each other.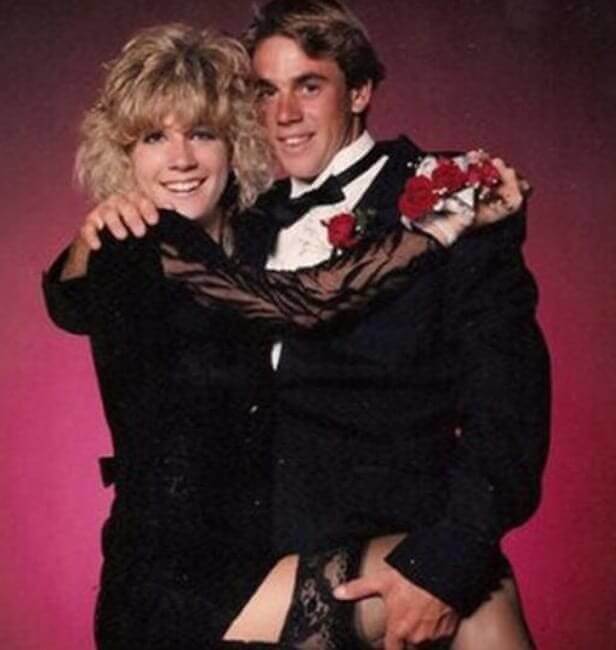 And though we'd like to say that there is a time and a place for things to get a bit steamy, they seem to be up for showing their love for each other the same second their profile picture was taken. As awkward as they are, they look kind of cute though.
Try Explaining This One To Your Parents
This funny couple certainly took their originality to a whole other level. Instead of choosing to take just another regular prom photo, you know, the typical side-by-side picture, they chose something else.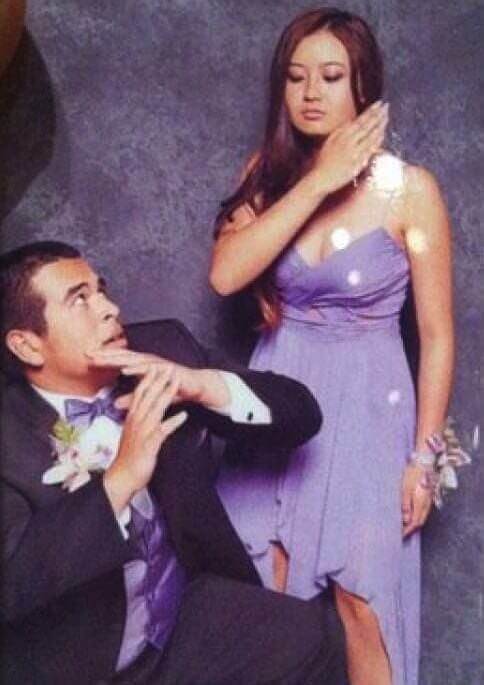 Either that, or she is actually trying to send out a message with the pose she chose, as it seems like she is pretending to be about to slap the guy, and he is seriously scared. In any case, they both look stunning and will forever have an original prom photo to reminisce about.
​He Cannot Keep His Eyes Away
Sometimes, we can just not take our eyes off the person we like. And this guy is one of those people. In the hilarious picture, he was caught staring at his date, without being able to hide his awe for the girl sitting next to him.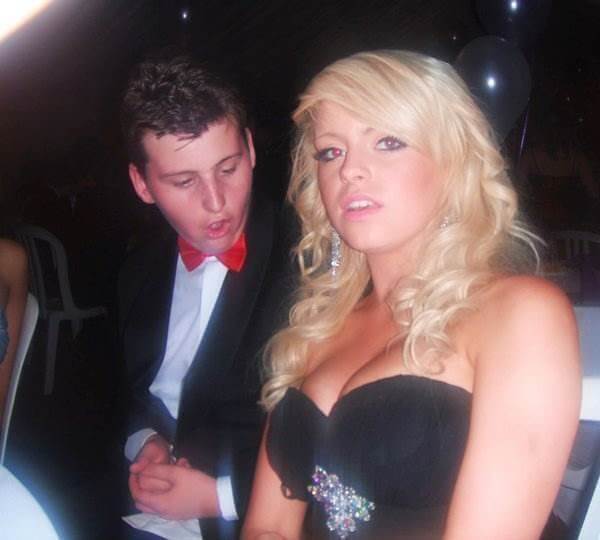 But he did so in a way that became a little bit much, and we're guessing that many people felt uncomfortable about it, including her. Seriously, if you absolutely have to look, then at least try to make it less obvious, you know?
​Photobombed In The Creepiest Way
We can't really point out if one of the girls in the picture was the date of the guy in the back, but there is no doubt that he wishes he was in that photo too. Instead, he is standing behind them while holding a bouquet of flowers and looking real disappointed and even creepy.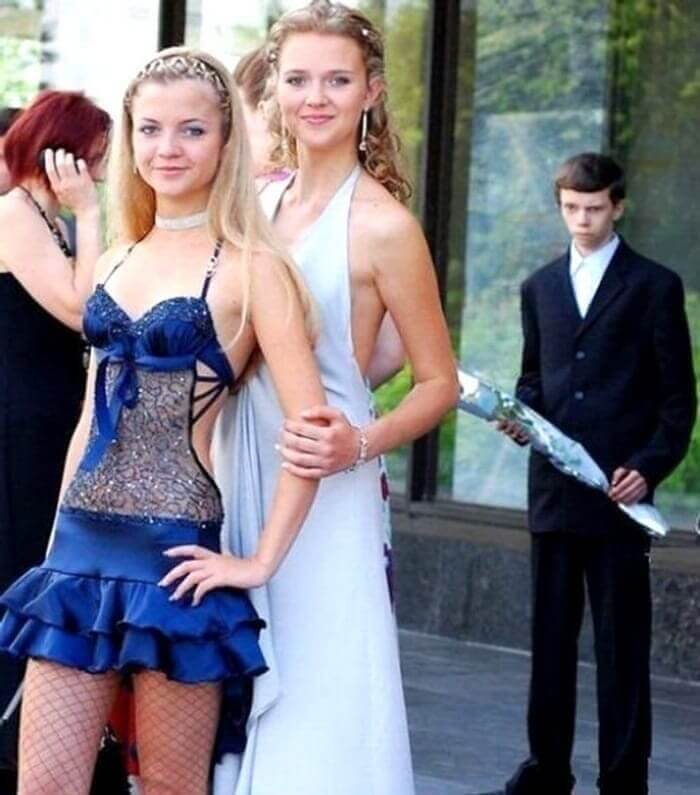 Looking at the bright side though, at least the girls seem to be having a good time.
​ A Strange Carpet Ride
We don't really get what is happening in this picture, but let's just go with the flow for the sake of the awkwardness in it. The two teenagers certainly deserve to get props for how much effort they both put into this photo.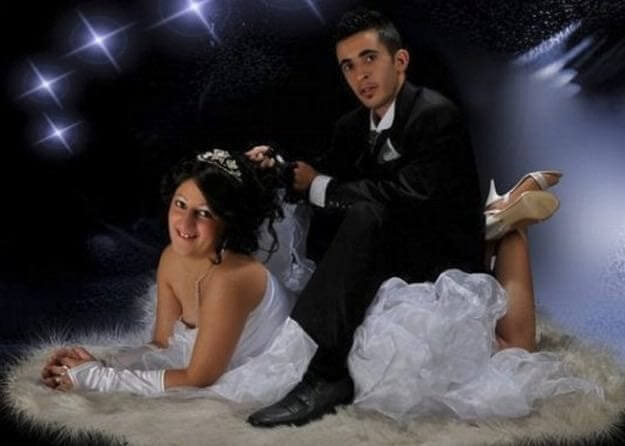 They certainly decided to think outside of the box for this one, and well, they easily succeeded in creating one of the most original prom photos we've ever seen! That's not to say that their pose isn't weird though, because even though we're not there, it kind of makes us a little bit uncomfortable.
Can We Get Some Context Please?
The guy in this picture looks so happy while he poses on his prom day. For some reason, he is also holding a random sewing machine, as if his background didn't look bad enough.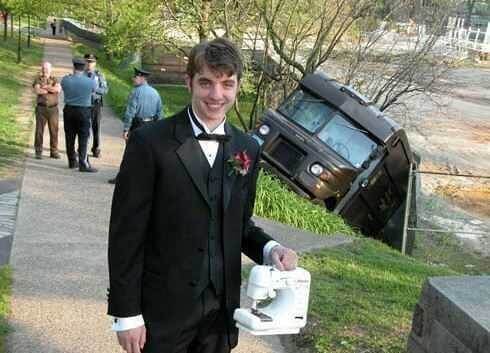 He seems completely oblivious to the fact that someone was just in an accident, only a few moments before he is posed for his photo. One thing's for sure, the entire thing makes for a sadly great photo.
Incoming!
When prom night comes, we get all dressed up and seriously look forward to the wonderful evening ahead of us. In many ways, we can't even believe the moment is there since we have waited in anticipation for so long. But then, when the time comes to take the magical photos that will always remind us of these special moments, just imagine someone ruining it?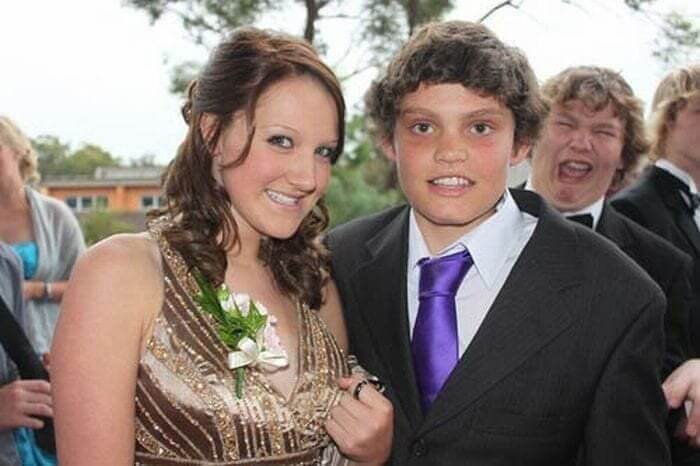 How annoying. And that's exactly what this guy in the back did. He simply decided to photobomb his friends' photo by making an unforgettable face, and that is literally all anyone will remember about this photo.
​The Staring Game Is Strong
Well, that's just not a nice thing to do young man! We understand, his prom date looks absolutely stunning, and is wearing a dress that he can't simply stop looking at. But his staring game is so strong that it might be making others slightly uncomfortable. But we all know how those teenager hormones are killers sometimes, leaving young boys and girls going completely crazy whenever they see a bit of cleavage or some very prominent muscles.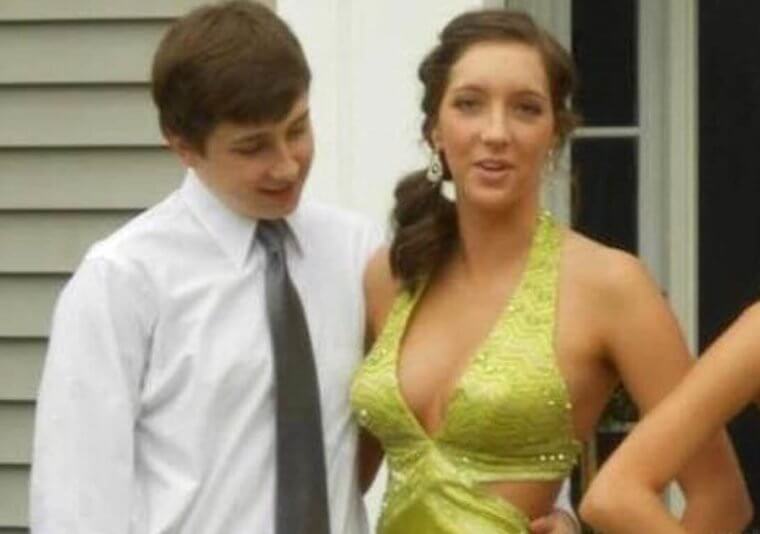 Good thing this cameraperson caught the entire inappropriate moment on camera, and this guy will be forever reminded of the moment he couldn't keep his eyes away from his date's cleavage. But looking at the positive side of things, at least he only had eyes for her!
​Pick-A-Boo Dad
It is always so scary when dads have the quirkiest sense of humor. We never know when they're going to use it, and unfortunately for this girl, her dad was ready to strike as soon as she was ready to go to prom.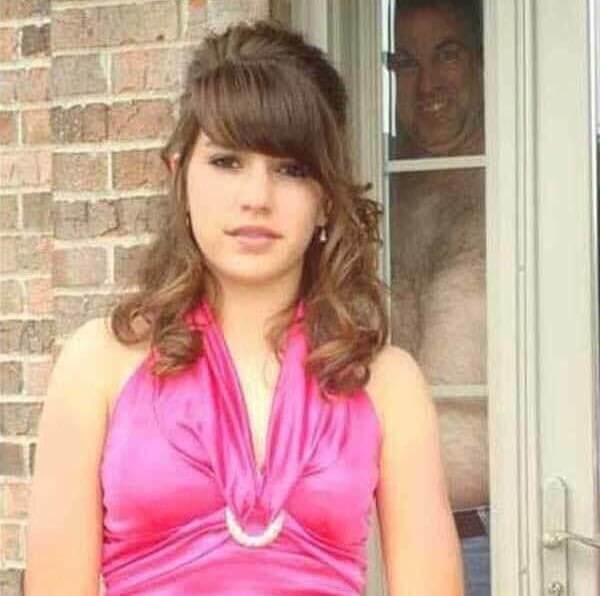 Out of the blue, her dad decided to play pick-a-boo and to create a photo that would become so cringy in the end. We can only imagine what this girl felt when she saw the photo afterward.
Blink And You'll Miss It
Closing your eyes at the exact moment that a shot is taken is the absolute worst! Seriously, it's never fun to take an important photo and to realize too late that your eyes were actually closed. That's what this poor guy experienced on his prom day.
At least these days we get to take several photos as soon as we realize that our eyes were closed. Imagine back in the days when we only had one or two chances, and if we ruined it, our prom photos would be ruined and unchanged forever!
When You're Supposed To Choose Between Two Dates But Find A Third Option
For a love triangle, these three are totally rocking and owning theirs! The guy not only decided to take two stunning girls to prom, but he also wanted to make sure that they both knew he was dedicated to both of them equally.
The solution for that? To wear perfectly colored outfits – each of the girls wore a colorful dress to which the guy matched with each half of his outfit.
Equally Awkward Attire
There is nothing any of us can say that will take away the fact that these two couples look incredible in this photo. Their matching outfits really worked out for them. Even though '70s clothes aren't always a favorite by many, these plaid outfits were probably amongst the few things that were awesome back then, and these two teenagers knew exactly how to rock them.
It's also really cool that the girl decided to defy traditional rules and went on with her cool suit instead of a fancy prom dress.
​Riding A Llama In Style
Who on this earth thinks about including a llama in their prom photos? These guys. We have no idea what they had in their minds, what we do know, is that they wanted to make their prom night special and so they went and did it.
And how did they do it? Well, instead of choosing to make an entrance with a fancy vintage car or a limo, they chose something a little bit more unusual, a llama. Yes, folks, these teenagers literally posed for their prom photo with a llama in the middle, and we're certain that no one will ever forget it.
​An Unfortunate Event
Oh man, if this is not one of the most unfortunate pictures we'll be seeing on this list, then we're not too far from it. Someone had the not-so-brilliant idea to get everyone standing on a bridge for a group photo. Sadly, they didn't consider the fact that the added weight could possibly become a problem, which it did.
The inevitable happened when the entire thing tipped over, and one by one, the prom kids began falling into the water. Though the moment must have totally sucked, at least they can laugh together about it today.
​Wearing Shorts To Prom
Feeling like wearing a pair of shorts to prom, why not? Clearly, this guy saw no boundaries out there when he decided to wear a pair of wonderful shorts to the prom. We're assuming it was hot or something, or he simply wanted to defy prom culture.
His date looks absolutely stunning next to him, and she doesn't seem too bothered by the guy wearing shorts. While it may be kind of inappropriate to wear them to prom, props to him for doing whatever he felt was right.
​The Superhero Prom Dates
Now here's a pair of very creative guys who were like, "Why don't we wear some superhero costumes to prom?" And though some may say that that was going a little bit overboard, Batman and Spiderman here seemed to be very pleased with their decision.
And their dates obviously look stunning and seem to find it cool to go with superheroes as their dates to prom. They for sure had a total blast that evening!
​Every Possible Color
Now, how cool is this? The group of guys thought together about the most creative thing they could do to make their prom day even more fun, and we're guessing that they got to the perfect solution.
Instead of wearing a suit, they decided to go for some really colorful outfits perfectly contrasting with one another. Their color coordination definitely flies on this one, and they get to have this awesome photo to remember the big day.
​Another Photobomb
It's inevitable that a few prom photos will have a person or two photobombing. But this guy's photobomb skills are so sharp that we are close to believing that they are some of the best we've ever seen!
He is literally hiding behind the bushes while the clueless guy is happily smiling at the camera as he poses for his memorable prom photo.
A Fish As A Prom Date
It's impossible not to feel a little bit bad for this guy. We're not sure if this was a joke, but if it wasn't, the poor kid probably didn't deserve to stand there alone with a huge fish as a date.
Many of us know how hard it can be to not be the popular kid in school, so it is somewhat painful to see the lonely guy. On the other hand, if this joke was his own doing, then props to him for rising up and not caring about what others think.
​The Devil Goes To Prom
This is pretty creepy, that's for sure. I mean, we've seen people wearing so many different costumes to prom, but nothing was ever like what this guy is wearing.
Who on earth would think of going to prom wearing a devil costume? At least the couple was in sync, as they both wore their fair share of devilish stuff, and all that matters is that they're happy, right?
When You Come Wearing The Same Thing As The Room
You know how things go. You just wake up at your regular time in the morning, look for your favorite dress, do everything in your power to look really nice, and then boom!
You look at the curtains in your house and realize that what you're wearing is exactly the same color as the curtains and even the same material. So well done to this girl for owning the outfit and taking a photo right in front of the embarrassing curtains.
So Many Prom Dates, How To Choose?
Well, good for you, man! The guy is surely making an impression, or at least he is feeling himself posing next to so many dates! Clearly, he managed to snag not just one date to prom, nor two, he actually convinced three young women that he was the right date for them.
And as cool as it looks, we hope the girls don't let the guy break their hearts with all of his "coolness."
​Taking Mrs. Robinson To Prom
So, something about this picture is a tiny bit weird. Okay, maybe it's more than a tiny bit, the photo just confuses us a little bit. The boy is so adorably dressed in his grey suit, which is not so awkward and tacky like many prom suits out there.
But then it seems like he is either taking one of his teachers to prom, his mom, or a much older date. They do look adorable though.
The Dad Is Not Happy
Many dads love showing just how unhappy they are with the entire prom date situation, and so they do their best to make sure their daughter's date knows where they stand.
And this dad made sure that the guy knew his little girl was very precious to him. We guess that it can take a little while for dads to realize the fact that their daughters eventually get all grown up.
​A Cardboard Date
Here's another idea for when you realize you don't have a date to prom but you still want to take those cute photos. You can always just create a cardboard person the size of a real one, and do the photoshoot exactly how you want it.
Take this girl for example. She is probably a fan of Doctor Who, so she took matters into her own hands and created her own date made of the series' main actor.
​The Wonderful Stormtrooper
Take a look at this guy who also decided to dress up in a completely different outfit for his prom night. We are even starting to suspect that maybe some girls really do love to have a date as unusual as this one for their prom night.
The stunning girl looks so good in her bronze dress and really fancy hairdo, and her date, well… her date is apparently a storm stopper.
​Challenging Gender Norms
Nothing like taking every opportunity to challenge some societal rules, right? They are all just socially constructed anyway. So these teenagers totally rocked their "reversed" outfits when the guy decided to go for that wonderful corsage and dress, and the girl went for the suit.
And the best thing of all is that they did it all together, rocking it in the best ways possible.
​Is That Barney?
We always suspected that Barney had a bit of a way with the ladies, and this photo is definitely proof of that. But what motivates someone to dress up as Barney for their prom is really beyond our understanding.
One thing's for sure, everyone will certainly remember the guy/girl who decided to dress up as Barney for their prom, so at least there's that. Whether they want it or not, the attention is all on them.
​Another Angry Dad
Yet another angry dad who can't seem to get over the fact that his daughter is all grown up. Apparently, this one is handling the situation a little bit more dangerously than the previous dad we featured.
This one actually chose to hold a freaking gun during her daughter's photoshoot with her date, and we're not sure whether we should laugh or cry about it.
​Posing In Front Of Planned Parenthood
We absolutely love how this couple was able to use their sense of humor to create one of the most hilarious photos out there. They got all dressed up for prom and chose the perfect place to take their photos, planned parenthood.
The photoshoot ended up coming out full of irony, because we all know what some people love doing on prom night, wink wink!
​A Really Furry Occasion
There are no words in this world that could accurately describe this situation. Okay, fine, maybe we can think of a few. The couple thought that maybe taking their prom photo next to the poor wall tiger would be a great idea, while holding their cat, of course!
We don't exactly know what the deal is, but we're pretty sure the picture would be much less creepy if they had smiled a bit or something.
​Trying To Break Free
In a group, there is always that one person who doesn't really like to go with the flow, right? Well, this group has one for sure. The group of guys looks so good as they get ready to head out to their prom night, but one of them wasn't really feeling it.
So instead, he rocked up wearing an outfit that reminds us a bit of a '70s rock band or something, or whatever he is trying to refer to.
​Just Him And His Xbox
Yet another guy who didn't have a date, but was happy to make fun of the situation with one of his favorite things in life, his Xbox!
Yep, since he didn't manage to secure a date for the important night, he just went ahead and grabbed his Xbox, and created the funniest pose. He will for sure have a good laugh when he takes another look at this picture one day.
​Why Is He So Mean?
All this wonderful couple wanted to do was to have a beautiful picture of the two of them posing before prom. But they forgot to look behind them, and unfortunately, someone was hiding there super ready to ruin their photoshoot.
The guy crashed the photo in the funniest way and managed to do it so silently that we're pretty sure the happy couple will only notice it when they go through the photos later on.
Looking At The Other Guy's Date
Now, this is just not cool. We get that the snap was taken at the wrong moment, but could this be worse? The guy is literally staring at his friend's date, instead of his.
And while the beautiful girl in pink is definitely rocking her looks, all of them look so good though! Maybe that is the date he really wanted to take to prom but then his friend beat him to it, who knows?
An Interesting Haircut
We have no idea when this picture was taken, but it seems like mohawks were definitely in style at the time. The guy decided to go for one of the most original haircuts we've seen in a while, and even managed to overdo it in the most hilarious way.
And yet again, his prom date doesn't seem to mind at all, as his eccentric style didn't seem to be embarrassing to her. In fact, we might even say she looks proud.
​Spot The Odd One
Just look at how beautiful everyone in the photo looks. The girls are totally rocking their wonderful outfits, while the guys too, look fairly handsome in their perfectly made prom suits.
But then… if we look at it for a little longer, we can easily spot the odd one out. He is hiding in the middle of the third row, and instead of going for the conventional outfit, he really went all the way with his heavy metal style.
​Creeping Up On The Background
Another beautiful prom day, and yet another photobomb. We can probably bet that the guy photobombing the picture is the girl's brother, because what else do siblings do, right?
And we have to admit that his hiding skills are on point, and make for a hilarious picture. And well, just imagine if all prom photos were of conventional prom dates smiling at the camera, that wouldn't be so fun anyway.
The Mask Goes To Prom
Who doesn't absolutely love the classic Jim Carrey movie, The Mask? The legendary actor made it really cool to rock a green mask, to which this guy decided to adhere to on his prom day.
He loved his green mask so much that he decided to surprise his date with his perfectly green outfit, and she seems to be totally up for it. We just hope he can breathe easily in there.
​Feeling Left Out
It's not a surprise that this girl looks really pissed off in this photo. Her two best friends were posing alongside one another for a stunning prom photo, and so she found a way to be a part of it too.
But the moment she made her decision to rock up at the photo, the photographer snapped the shot in the second she made her most determined face.
Rocking Similar Hairstyles
Hmm, the sweet '80s. When color was in fashion and some of the most unpredictable hairstyles were easily accepted, or at least tolerated. And what better time than prom night to wear exactly the same hairstyle as your date?
Their matching game is so fly that the two of them almost look like twins as they pose for the big day. We can't help but think that they will have a good laugh when they look at this photo years later.
​Posing With The Little Chicks
Some people really go all the way when it comes to being creative for their prom photo. And sometimes it can get pretty… awkward.
The three girls are looking great in their impeccable dresses, but to spice things up, they decided to grab their little chickens from the yard and happily posed with them. Though it ended up being a hilarious photo, we do hope they meant this as a joke.
​A Good Laugh
What's so funny here, you might wonder? Well, we're wondering too. One of them is either really funny, or they decided in unison to laugh hysterically before their prom photo was taken.
The other option here is that he just smoothly put her hand around her shoulder, and she couldn't help but laugh at the prospect of accepting his invitation to be his date.
​An Unexplained Prom Photo
And once more, an embarrassing dad strikes on his daughter's prom photo. We have no idea what goes through the minds of these hilarious dads, but one thing's for sure, they want their daughters to remember they were definitely there that day.
And in this case, the girl for sure doesn't look happy to be standing next to her quirky dad for the photo.
Remember To Look Alive
Man… Who forced this girl to accept this guy as her prom date? We tend to feel bad for both of them, since she is certainly not looking happy at all, and neither does he.
He is either completely oblivious to the situation here, or he realized that the match was not made in heaven and that they had a long night ahead of them.
Adding Some Scottish Pride To Prom
Nothing like the day of prom to show our appreciation for our cultures, isn't it? And this guy knew exactly how. He decided to not pass on the idea of wearing his culture's typical outfits, and by the look on his face, he couldn't be prouder.
While it may look a little bit much for a prom photo, at least he will be able to look back and feel proud of his wardrobe choice.
The Wind Ruined It
Nothing like a wonderful breeze to completely ruin a family's prom photo. Funny enough, the gust of wind blew exactly at the right time. At least the person who took the photo was able to perfectly time it to snap the moment the wind blew really hard.
Not to talk about these awkward parents posing proudly next to the kids. What on earth are they doing there?
​Nope, Not Doing It
It's not a secret that the Charlie's Angels pose is one of the most common poses prom goers choose for their prom photo. But these girls convinced themselves to go with something a little bit different.
Instead, they chose to do something three of them planned ahead, but the fourth one clearly wasn't on time to get the memo. Oh well, too bad!