Have you ever snapped a photo and then had to do a double-take because you couldn't believe what you were seeing? These people have, and, lucky for us, they've shared it with the internet. And if we can learn anything from their experiences with photography, it's this: the angle from which you snap a picture matters – and getting the wrong angle can lead to some hilarious results. Keep scrolling to see what we mean.
It's A Real Centaur
So you may be wondering what went wrong here. Well, her coat covers her back so you can't see where her legs start.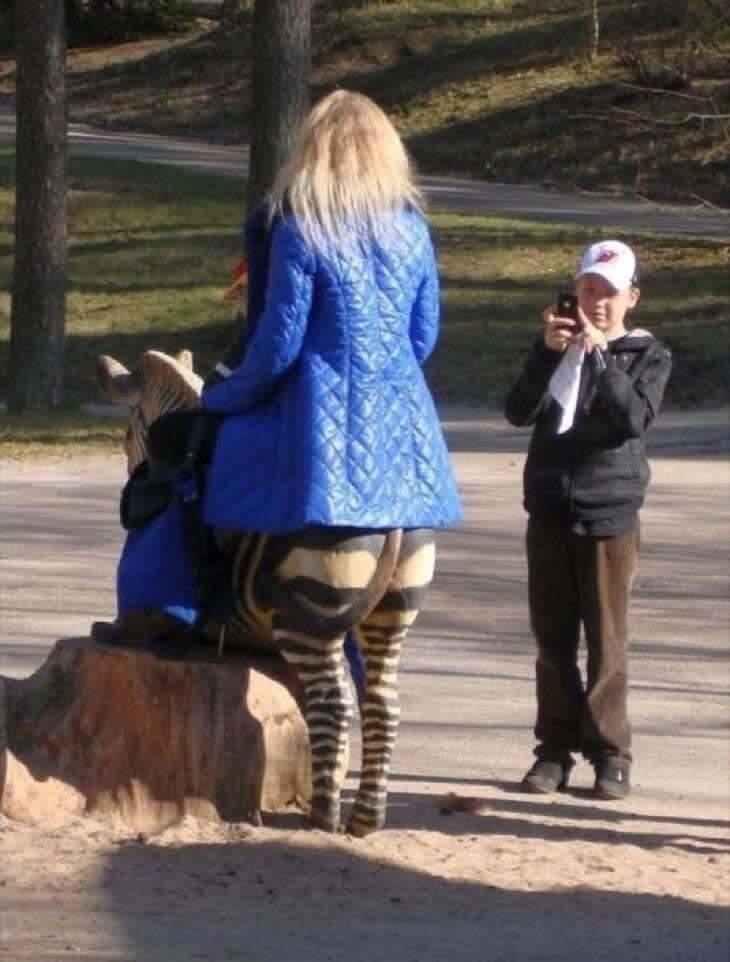 It could be an optical illusion, or she might actually be a centaur; guess we'll never know.
Two-Headed Puppy
If you are a Harry Potter fan, you might remember Fluffy the three-headed dog from Harry Potter and the Sorcerer's Stone.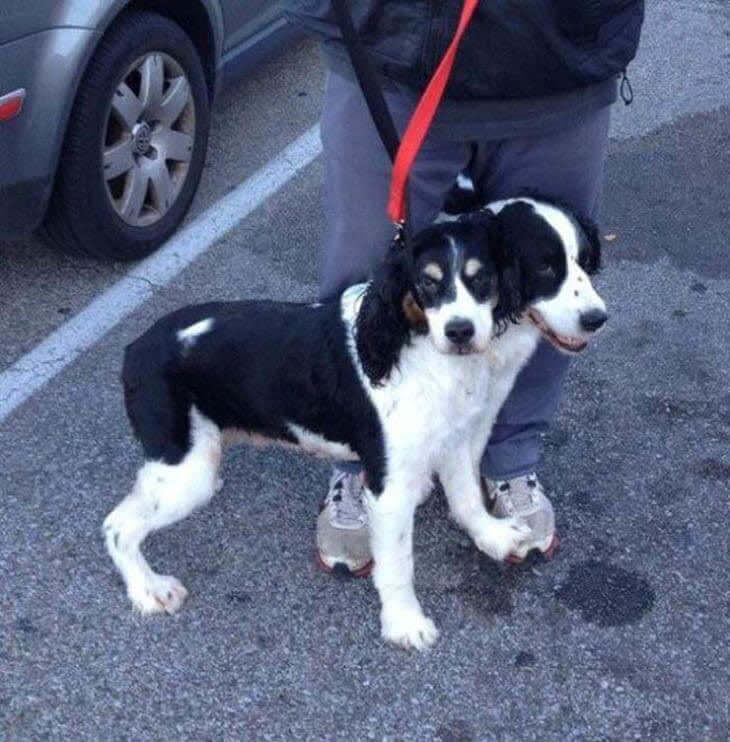 It is believed he had puppies with a two-headed dog, and this is one of their babies. How cute is baby fluffy.
Vroom, Vroom
This one will really blow your mind. Is it a separate car, or it that part of the van's design?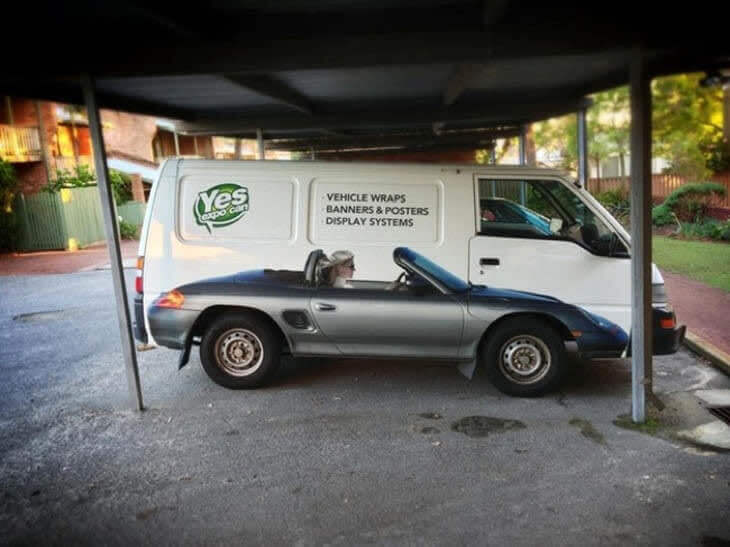 The third and correct option is that it is two separate cars, and the woman is part of the design on the van that lines up perfectly with the convertible.
He Is Rocking Those Daisy Dukes
This man is not afraid to show off his very long legs in those short shorts. He rocks them better than most people.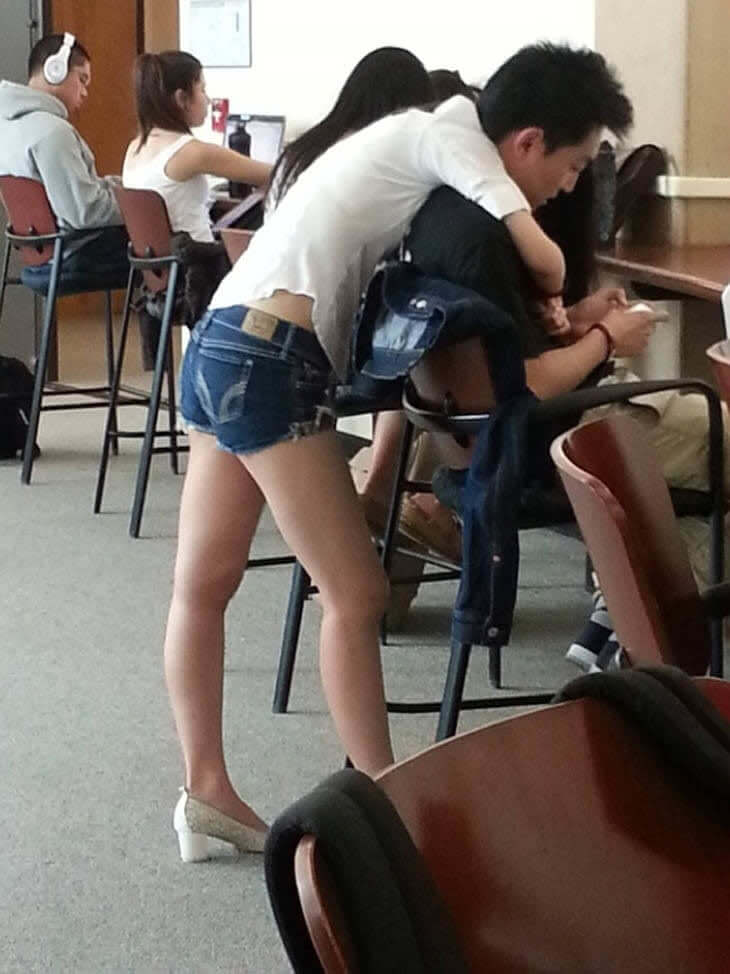 Unless that is his girlfriend standing behind him with her head hidden on his shoulder, which would make much more sense.
Giant Baboon On The Loose
What would you do if a giant baboon started attacking your car? Would you run away or would you try to drive your car?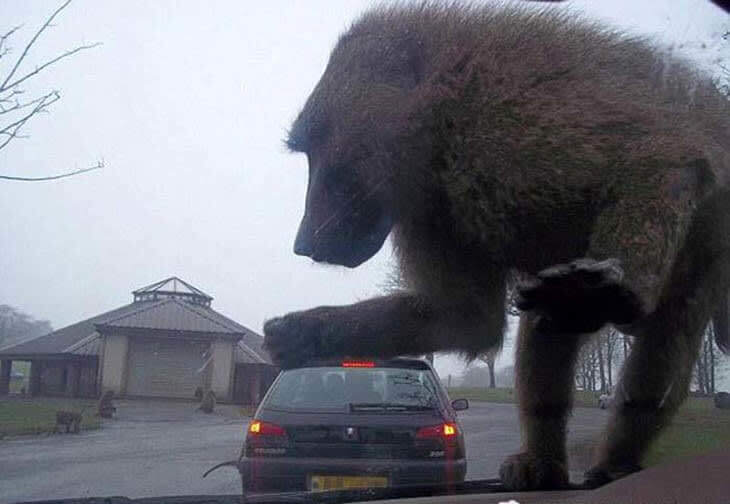 It looks like this baboon could pick up the car and play with it like a toy.
Peggy The Peg Leg
This runner has a case of the disappearing leg. We don't know where it went, but she might need it to run the race.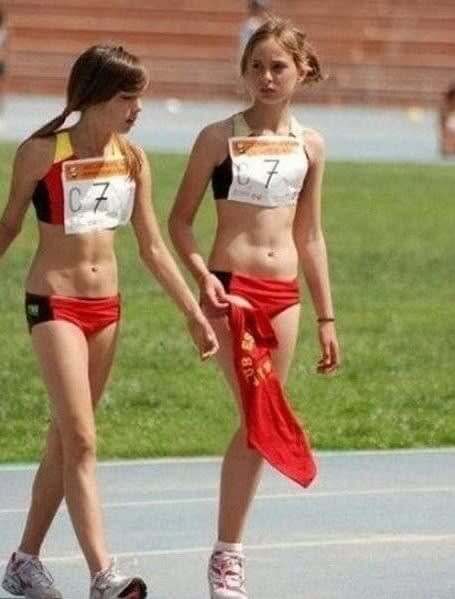 Even the other girl in the picture looks confused. She must be saying, "Girl, where did your leg go? Did you leave it in the locker room?"
Where One Cat Ends, Another Begins
Either this cat is good at splits, or two cats have morphed together. These cats are perfectly sitting to make one long cat.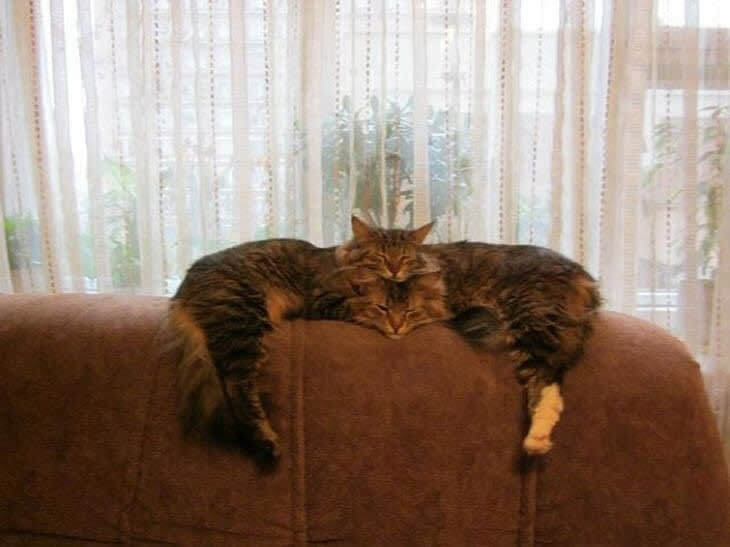 How do cats morph together? Is there some sort of machine that does it for you?
The Upgraded Flying Carpet
Instead of a flying carpet, we now have a flying stage. You can show the princess the entire world while performing a concert.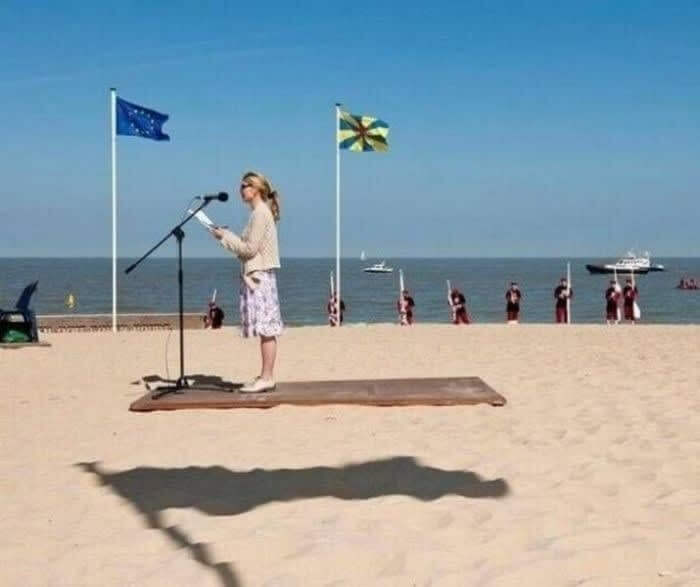 This photo really messes with your brain because the shadow of the flag looks like it is the shadow for that stage.
Extra Long Legs
This man must be at least seven feet tall with legs that long. How does he find pants that fit his inseam properly?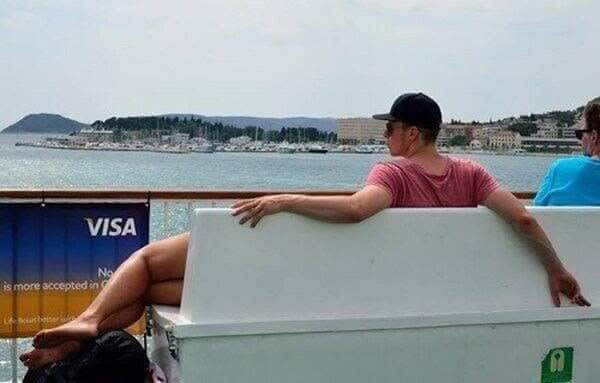 It must be difficult to do sit comfortably this bench because his long legs are hanging off.
Big Foot Baby
Wow, this baby has the biggest feet we have ever seen on a person that size. He must have started walking very early on.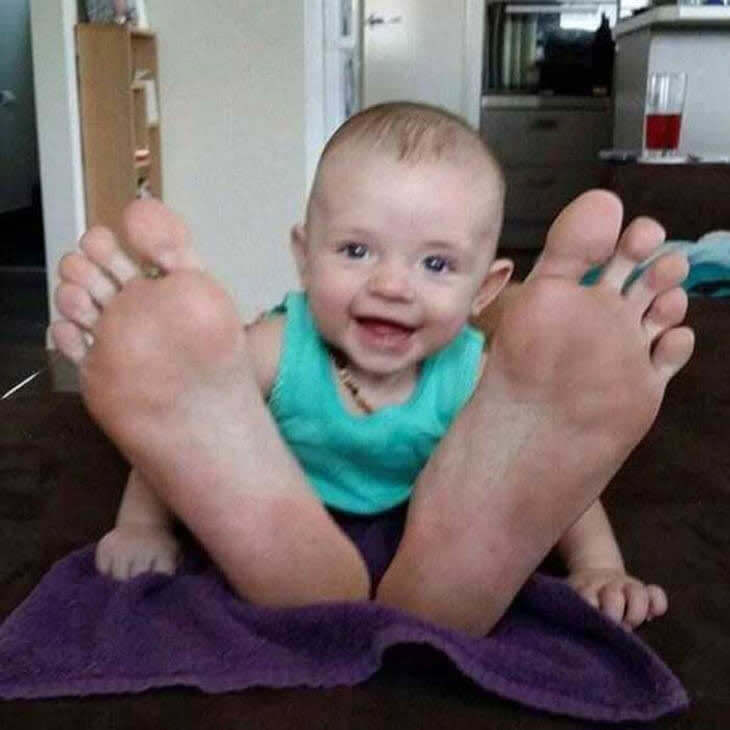 With feet those big, he could be a close relative of bigfoot. He is the answer to finally figure out if Bigfoot exists.
Fish Have Started Growing Human Arms
The fish have started to evolve, and they are growing arms to compete with other underwater animals.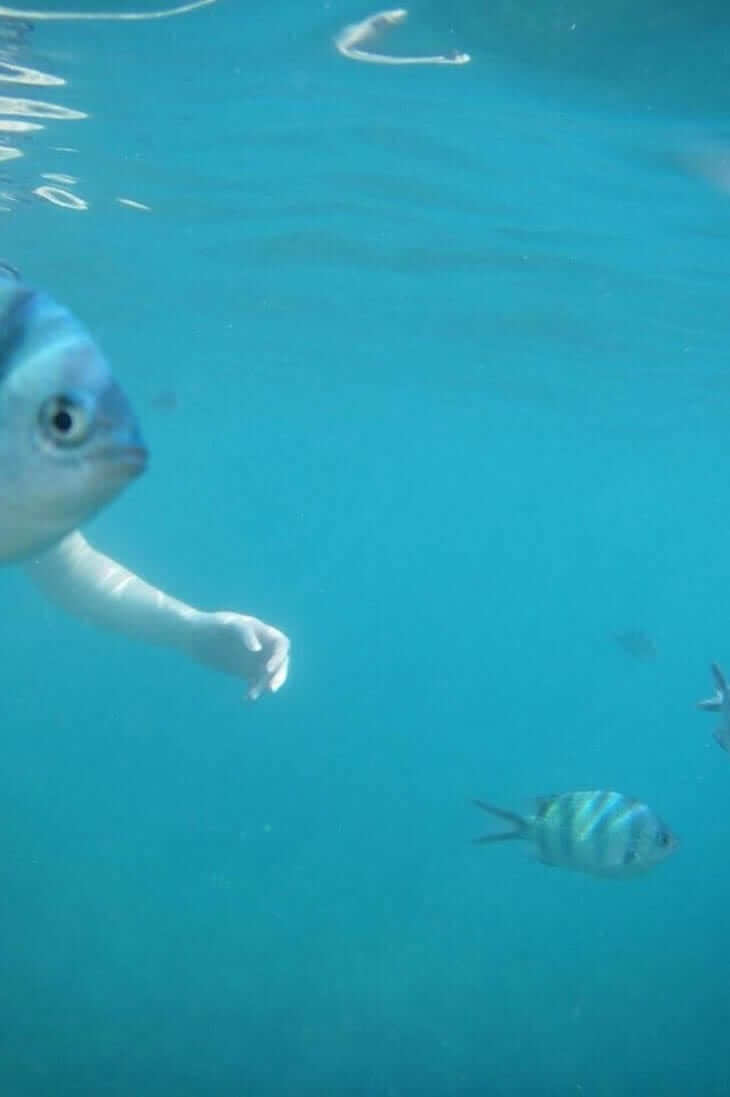 He is about to reach out and grab the other fish as prey.
Man-Dog
"Man-dog, man-dog, alone in a little world was a man-dog." Instead of Cat-Dog, we present man-dog.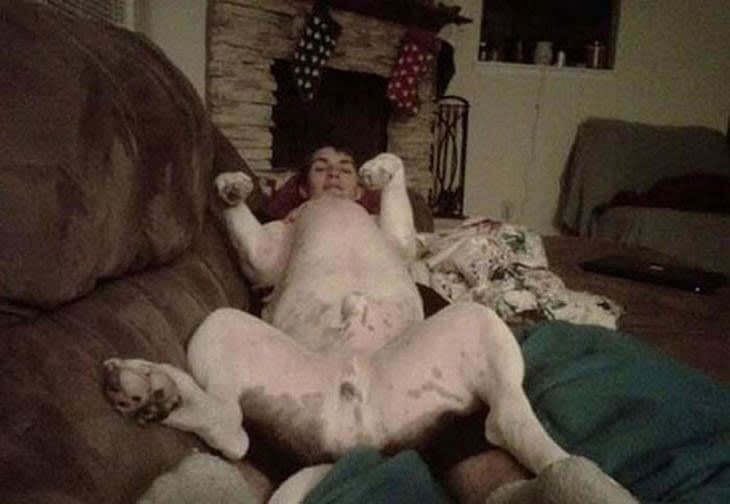 Here we have another dog who has kept his body and opted for a human head.
She has Really Long Arms
Call the Guinness Book of World Record's because this girl has the world's longest arms compared to her body length.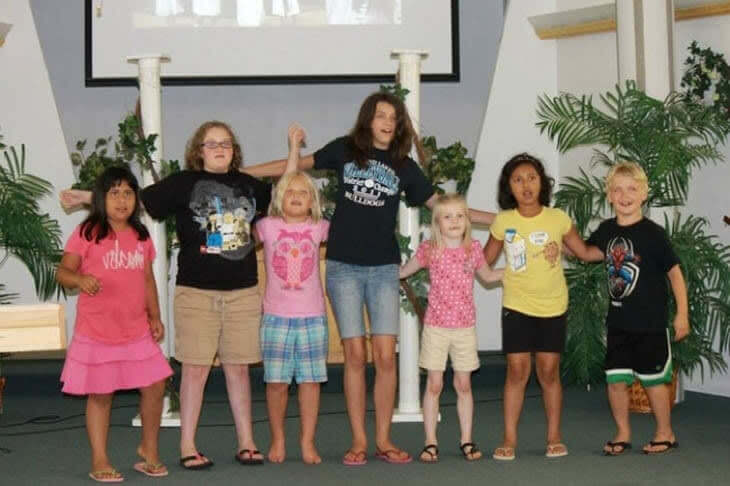 Her arms reach past three children on each side. Now that is impressive. In actuality, the girl in the middle is at the perfect angle to align with the other arms.
Big Man, Little Head
Instead of having the problem with t-rex arms, this person has a small head and a little body.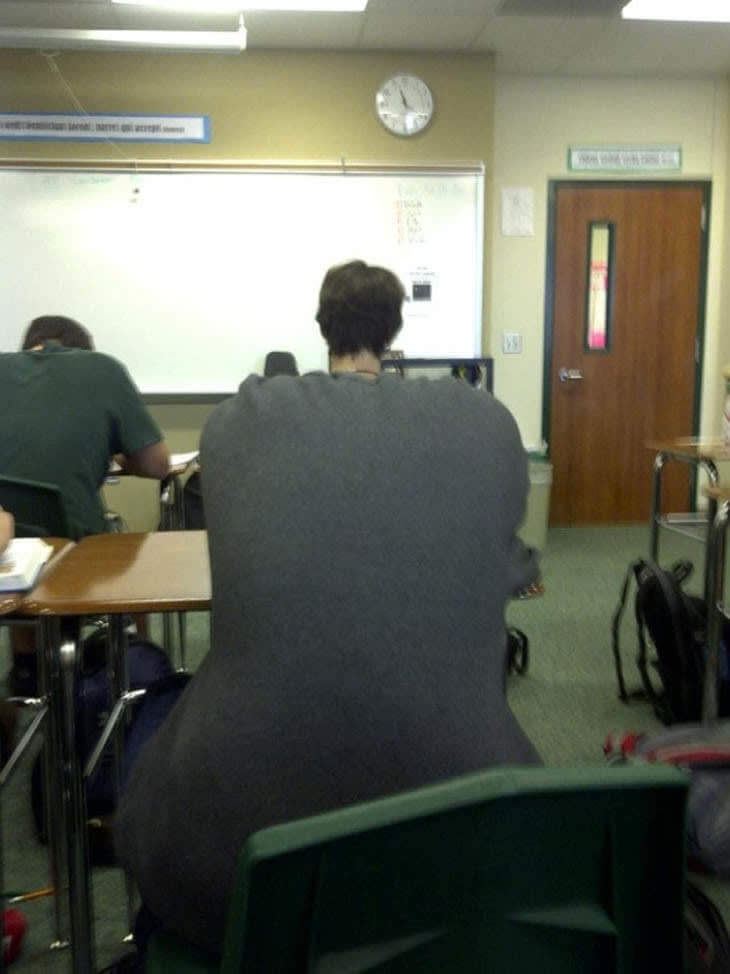 It must be hard for him to find hats that fit his tiny head, and shirts that are big enough for his body and small enough for his neck.
Dive In
They said Jesus could walk on water, but they never said he could lie down on top of the water.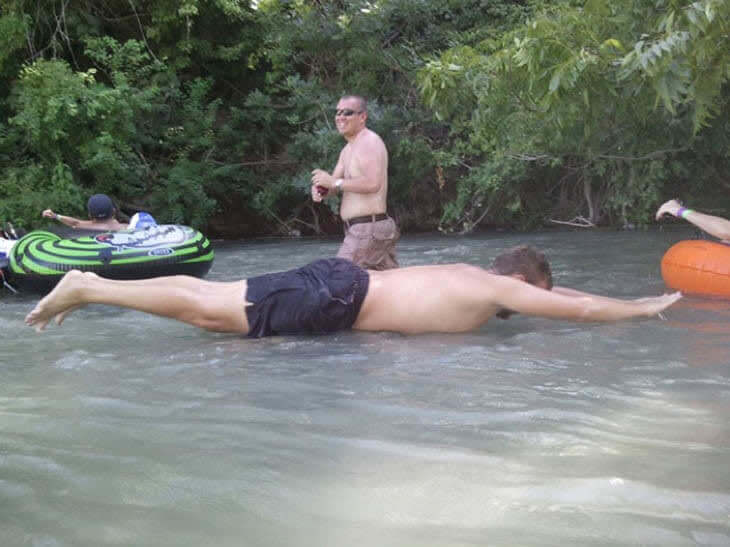 He is levitating above the water so gracefully. He must have sunk the second after this photo was taken.
She Must Be A Yoga Master
When the yoga instructor tells you to go into an upward facing dog, and there is that one girl in the class who is extra flexible and shows off.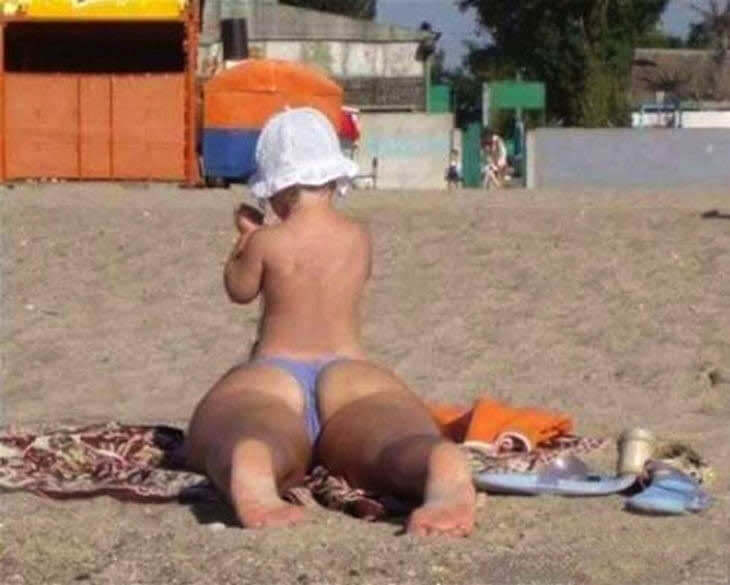 This woman must have an extra long torso to be able to sit like this, or her baby is sitting in front of her.
When Giant Seagull Attack
Regular sized birds can be very frightening, so giant birds would be even scarier. This man could be crushed by the bird in an instant.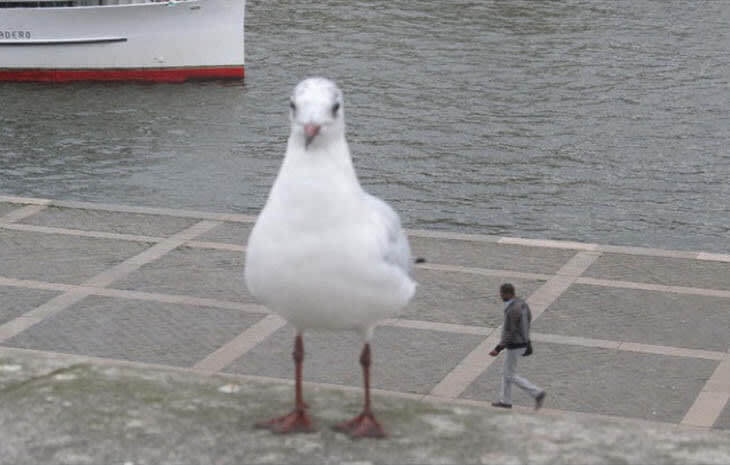 It is like the Alfred Hitchcock movie, The Birds​ has come to life, but all the birds are supersized. Now that would be a nightmare.
Twerk It!
This guy is twerking to some throwback hip-hop songs, and he doesn't care who is watching.
He might want to look the other way because there must be something more interesting considering everyone else is looking over there.
That's An Old Baby
Is that a baby with a grown man's head? This person may have Benjamin Button syndrome, but only his body is reverse aging.
It is also possible that the baby's face lines up with his father's face at this angle to make him look like he has an adult head.
Who Is Being Lifted?
We can't tell if the woman on the right or in the middle is the person being lifted. Their outfits blend into each other, making it hard to distinguish.
We think the woman in the middle is the one being held, while the woman on the right is just standing at a bizarre angle.
Googly Eyes
The perfect photo doesn't exi– oops, we were wrong. The reflection in his glasses makes it look like he is wearing cartoon eyes.
They definitely took this picture on purpose because there is no way this was accidental.
Twinning
It is such a coincidence that the gorilla was wearing the same outfit as that boy. Who wore it better?
It is also perfect how the reflection of his clothes lines-up with the gorilla's body.
Dog-Woman
Dogs got sick of their owners, and they decided to put their heads on human bodies so they can take care of themselves.
This dog decided to take the train to visit friends in different cities because he couldn't do that before he was half-human.
Foot Transplant
The doctors got her hand transplant mixed up and accidentally put a foot where her hand should have been.
Her hand is at a strange angle that makes it seem like she has a foot hand, but it's just the way the photo was taken.
Honey, I Made The Kid A Giant
Remember the movie Honey, I Blew Up The Kid? Well, it seems like the dad scientist has made another mistake and made this child a giant.
The perspective of this picture makes it seem like the girl has been turned into a giant and is about to sit on some innocent pool-goers.
Is She Holding A Photograph?
It might take your brain a minute to understand if the girl is holding a photograph or if the rocks make a square.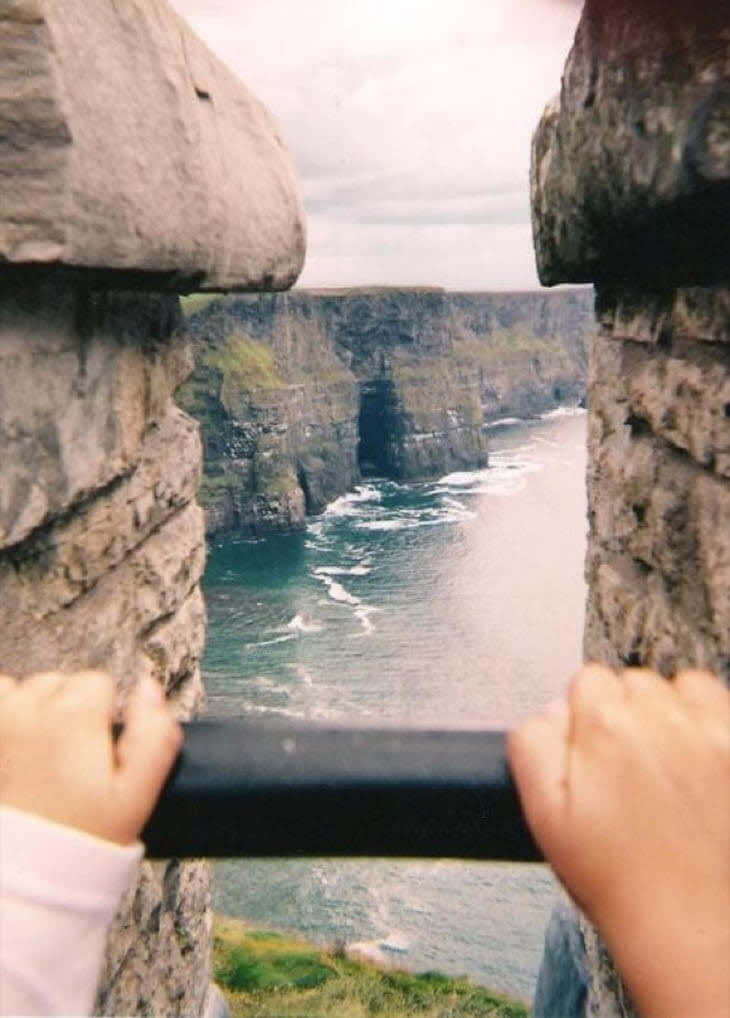 Once you figure this photo out, you will never be able to unsee it.
He Has A Fantastic Body
The man in the background must be hitting the gym often because his legs are incredible.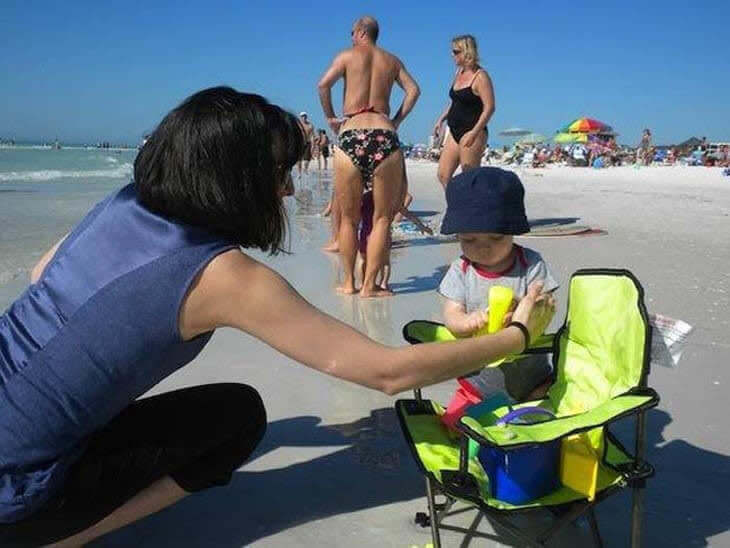 The family taking the picture must have blurred that out so they wouldn't have to see it every time they looked back on this photo.
Wow, Three Legs
This girl must be able to get places much faster than the average human because she has three legs. It must have been difficult to get used to that at first.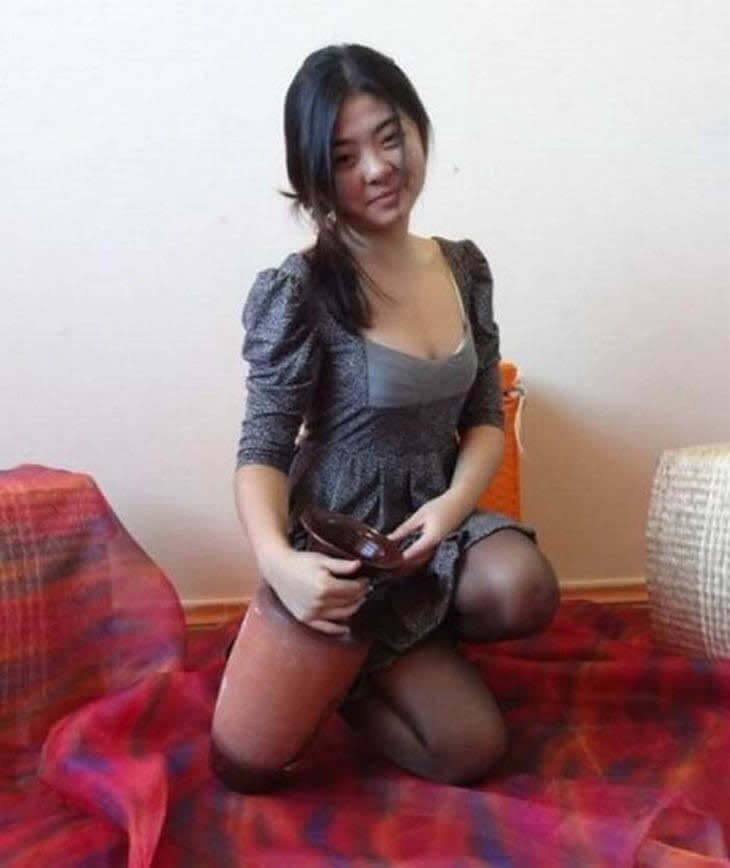 Oh wait, that third leg is a vase. We would have been more impressed with a third leg.
Mess With A Bull, You Get The Horns
She went to see the cows and the bulls, and she felt so connected to them that she grew a pair of horns.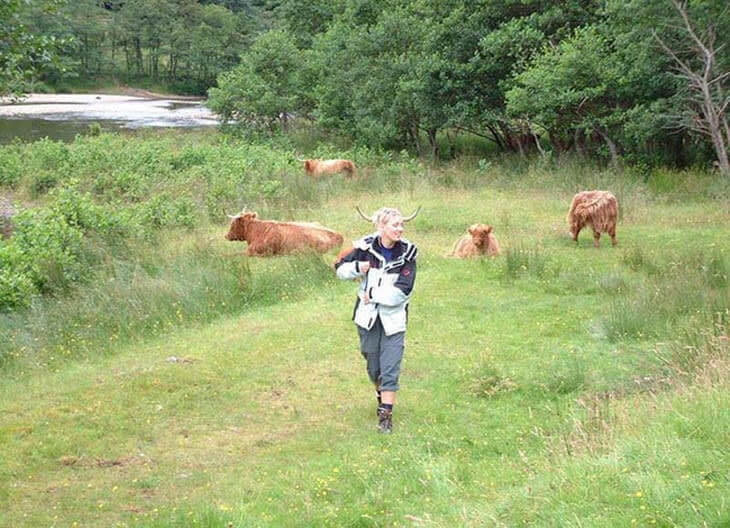 It is great that the photographer perfectly lined up her head with the bull behind her so she could have horns.
Put Some Clothes On
It is so rude when people go out in public and are not dressed appropriately. This woman should cover up her hairy chest.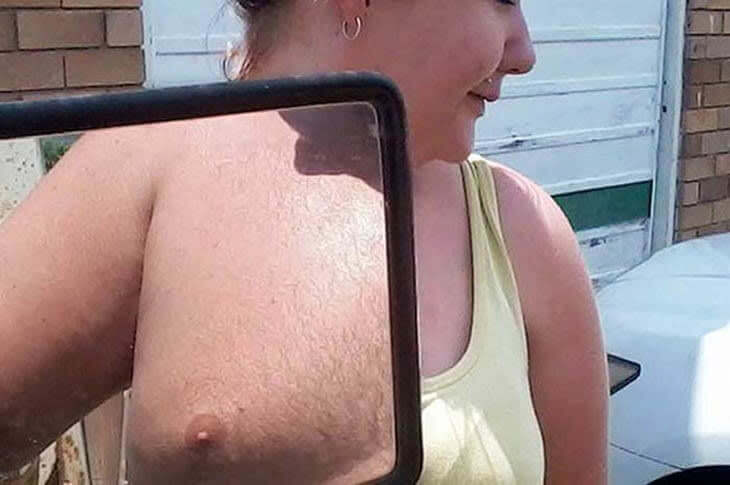 She should be more aware that there are people around who don't want to see her hairy chest.
Outfit Swap
This looks like the couple decided to swap outfits for this picture. If that were the case, they both look great in each other's outfits.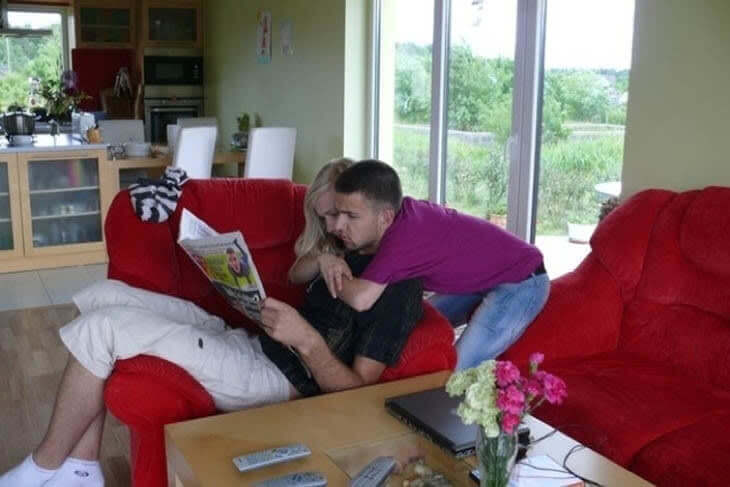 These people are getting the perfect angles to achieve these body swap photos.
How Many Legs Does She Have?
It is not lady-like to sit with your legs spread open. You should never try to show your underwear.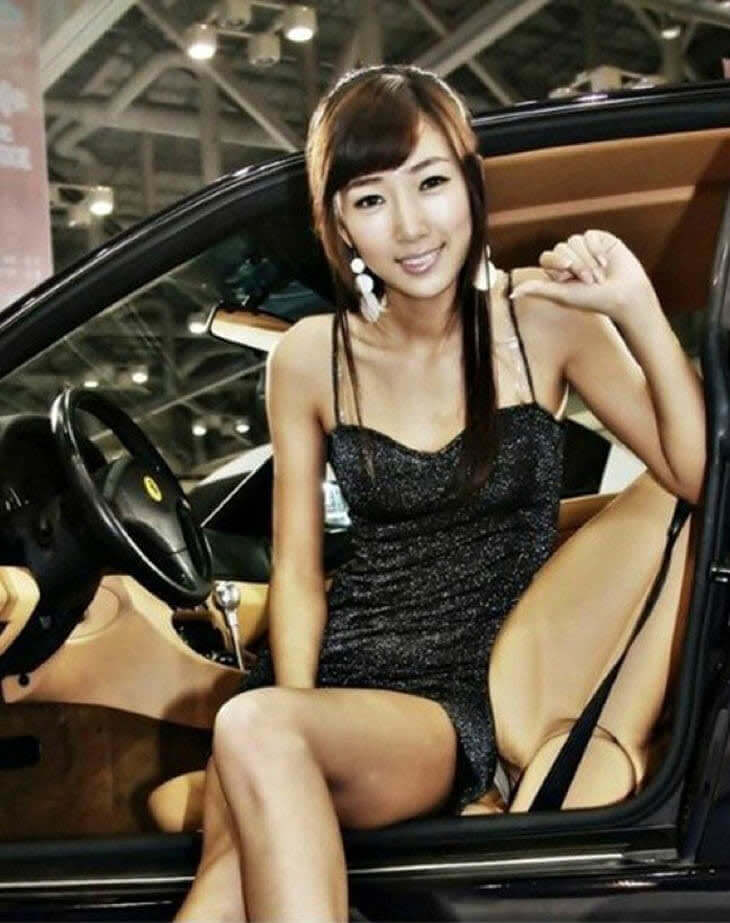 The seat blends in perfectly with her skin tone to look like a third leg when, in reality, they are crossed to the side.
His Face Was Erased
Someone was in the middle of making an avatar and didn't like the face so they erased it to start over again.
The hairline gives it away, but if this man were fully bald, it would have looked like a blank face.
Something Is Off With His Arm
This looks like someone edited his arm and accidentally made it too long and too skinny.
If you look closely you can see that the hand and forearm belong to the person lying under the table.
Uh Oh, That's Embarrassing
Do you think their friend knows that she was caught on camera with her butt exposed? She was probably embarrassed to see this picture.
She was probably also confused because she was wearing pants. It turns out her friend's armpit could pass for a butt.
His Arm Changes Colors
In this photo, it looks like his hand is holding her shoulder, but his arm seems the change color at the elbow. It is very confusing to the eyes.
We are going to assume both their hands are out of the picture because the arm with the white sleeve belongs to the girl.
"Is Anyone In There?"
This looks like one of those cartoons when a person takes the head off a robot to look inside of it.
Maybe he is checking to see that all his mechanics are working so he can continue playing.
Is She Naked?
Oh no! Someone should have told her it was a formal even and clothes are required. She must have been so embarrassed.
Ok, so maybe she isn't naked, cause more people would have been staring. The woman standing in front of her has her arm out so it looks like she is naked.
Sir, You Might Want To Cover Up
"Grandpa, I thought we talked about this, you can't expose yourself like that to people. It is very inappropriate."
They must have had a funny reaction after seeing how the photo turned out. Hopefully, there was a retake.
He Must Be A Vampire
The only person who could have no reflection is a vampire. It is a known fact that vampires do not show up in mirrors, much like this man.
Somehow she was able to block him in the mirror entirely so his reflection wouldn't show up.
Horse-ception
This horse has a smaller horse inside it that controls it like a robot. That is the only obvious explanation.
If you couldn't see the body of the black horse, this would have been a believable photo of horse-ception.
One Head, Two Bodies
This photo really makes you wonder what happened to the other woman's head. It seems to have completely disappeared.
It seems like the woman in the white has taken over the second body to have one head and two bodies.
Free Piggy Back Rides
The man in the back looks like he joined in on their family photo for a piggyback ride. His legs must be tired from sitting on the boat all day.
Do you think the family knows this man and he posed for the photo like this, or were they just as confused as us?
Who's Carrying Who?
She must be really strong to be able to carry this man unless he is very light. She also is sporting an interesting choice of shoes and pants.
In reality, he is carrying her, but it is still a strange way to carry a person. Who picks a person up like that with one arm?
Her Legs Disappeared
She must be a ghost because her legs magically vanished. Is she wearing Harry Potter's invisibility cloak?
We don't know how she got her hands on the only invisibility cloak in the world, but she could have used it for something more exciting.
How Does Her Body Twist Like That?
Is her head detached from her body? Is she one of Frankenstein's creations that is malfunctioning?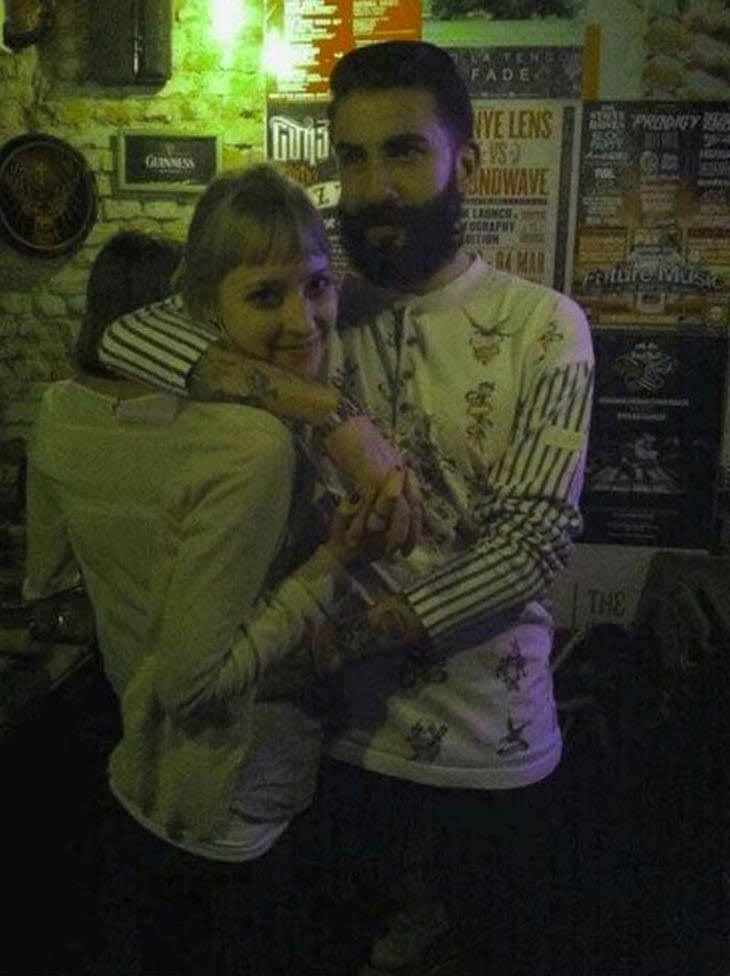 In this lighting, her sweater blends in with the woman's shirt behind her, and it looks like her body is detached.
Like Cat-Dog Without The Cat
Remember Cat-dog? Well, this is cat-dog without the cat, so we guess it would be called dog-dog.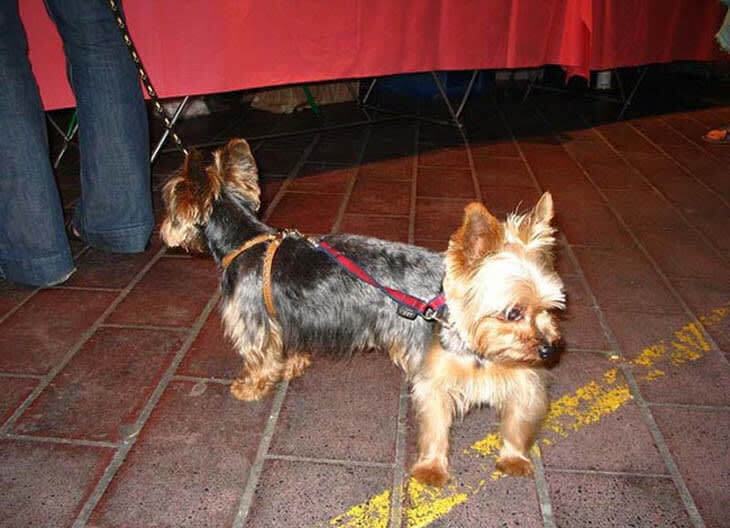 We don't know how this happened, but the owners must have been surprised when they got a two-headed Yorkie.
These Perfectly Timed Sports Photos Should Totally Win a Gold Medal
Sarah Schuman
This article was originally published on Kueez
From the Olympic games to the NBA finals, modern sports are televised all around the world. The events produce some glorious moments on camera for the entire world to enjoy. But lesser known are the bloopers, sometimes so perfectly timed that they deserve their own award. Some fans even prefer seeing the silly outtakes. Are you one of them? If so, it's time to enjoy a reel of the worst (or best) moments in athletics, snapped at just the right second. Read on for the most giggle-worthy sports photos taken at just the right moment!
Hockey Is All About Stepping Over Dead Bodies These Days
Field hockey doesn't get the attention it deserves, but today is the day. Here, a motivated opponent is running full speed ahead to the ball. No one is going to get in her way if she has any say in the matter.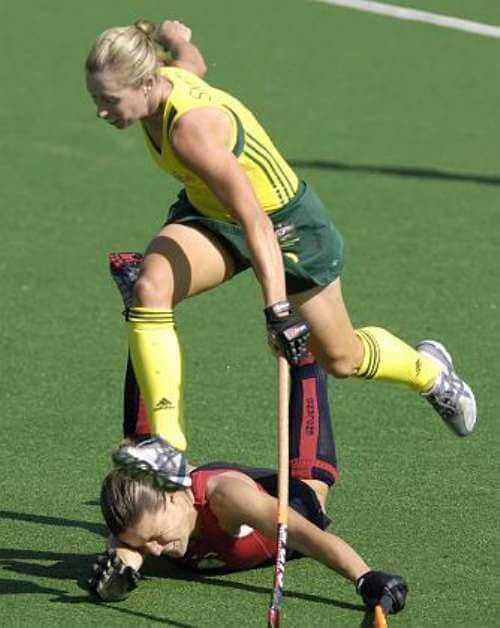 The competition has been shoved to the ground, just like that. And as the lady in red cringes in pain below, the game goes on. It is hard to imagine the sounds that went on in this scene since we only have a visual representation. A crunch, perhaps?'
Diving Can Get Ugly on the Way Down, We Must Admit
Diving can be a graceful event to watch, for those who appreciate the art. But most of us never formally train to jump from a high post. We just enjoyed doing cannonballs at the local pool. Looks like we weren't alone!
Here, a camera caught a trained diver in action. As he falls with the force of gravity, we can see his emotional journey, too. The wind distorts his face a bit, though. Is he smiling, or frowning? Maybe it's a bit of both, and we're intrigued.
When You Merge Souls to Reach Those Ice Dancing Goals
Ice dancing is the most playful of the Olympic contests, without a close second. Even those who claim they hate sports tune in for a few segments. Maybe the audience would be even bigger if more people knew that literal magic was happening on the ice, like right here!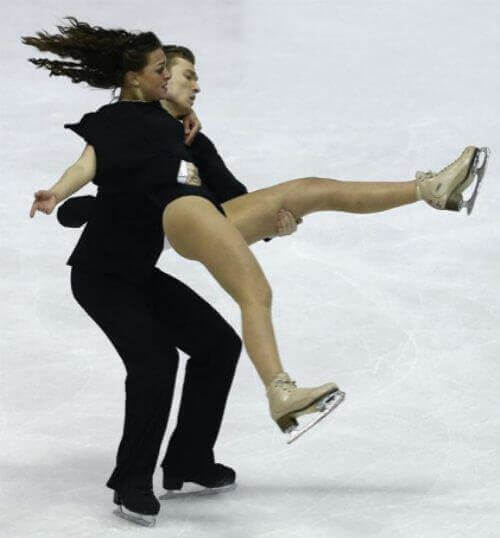 As this man and woman glide about, their bodies and heads seem to merge. Something is unnatural about the way this looks. We pray this is just an optical illusion, captured at the perfect moment. It's a good one, if so!
Rumor Has It Hockey Is More Intense Than Any American Sport
Sure, Canada is passionate about it. But that doesn't mean that the country below has noticed. Americans seem to be busy with baseball, basketball, and even lacrosse, at times. There just doesn't seem to be room for hockey in their hearts.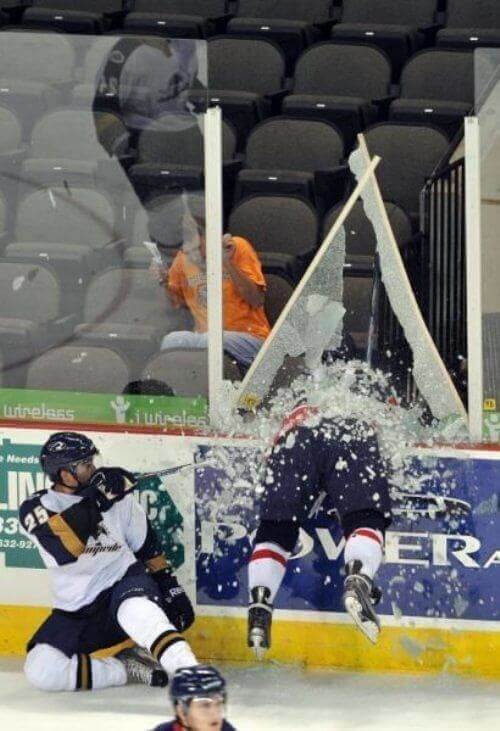 But maybe this photo will change minds out there. The impact of the skater right through the glass here shows incredible speed if nothing else. Allegedly basketball is the sport of choice for adrenaline junkies on the sofa. But come on — have they not seen ice fighting?
Take Me Out to the Ballgame, Take Him Away From That Bat
Baseball might seem like a dull game. There's a whole lot of standing around and throwing back and forth. Fans claim this part is fascinating, like a secret chess match with interesting moves to watch. But the game will always have its haters.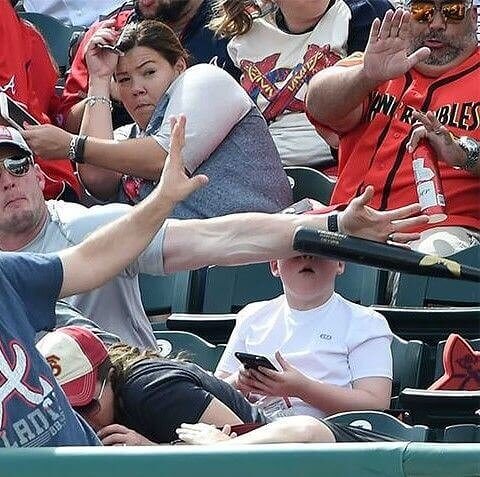 Today, there is a lot more action than usual. But it's deadly stuff, and scary to see! As a bat swings forward, a boy innocently sits in the way. Through some sort of miracle, an arm in the stands blocks the impact. Photographically, it's quite a sight!
Getting Punched in the Kisser Is Great in Slow Mo
Boxing is literally the sport of punching each other in the face. Ideally, you would defend that space with soft gloves. But sometimes, a boxer is caught off guard. Here, a photographer captured exactly that moment for all to analyze.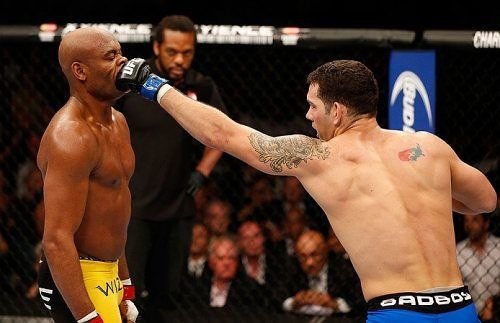 The fact is, pros can generate speeds of 25 miles per hour with their fists. It's best to stay at a distance, you must agree. But sadly, that just didn't happen here. Hopefully, he had a good dentist on speed dial!
No One Knew That Prancing Was a Pro Tennis Move
Tennis is a sport that has high viewership for both genders. There are a few differences in playing style, and the men tend to hit harder and faster. Even Serena Williams admits that men's tennis is like a whole different world.
Her statement got a lot of attention. But was she aware that it involved skipping and dancing around? Unlikely. Perhaps the ladies should adopt a victory dance like this one. They're bound to look better doing it, with this low bar!
I Believe I Can Fly, I Believe I Can Touch the Sky
Basketball stars all seem to have one thing in common. They're incredibly tall, and this allows them to soar to heights most of us would consider a struggle. But there still has to be some method to shooting hoops, besides height. What's the strategy, right here?
Fans really aren't sure. Many of them missed it on the original video. But pictures slow things down to see what really happened, in an instant replay that lasts forever. New York Knicks number 8 is neither a bird nor a plane. But does he know that, deep down?
Volleyball Seems A Lot More Intense Than We Knew
Volleyball is a team sport that usually takes place at the beach. There are practices in gyms, too. But where is the harder terrain to play? This perfectly timed and sandy photo seeks to answer that question, once and for all.
As this gal lands on the outdoor court, she finds herself in an explosion of particles. On camera, she looks like a human bomb. But no one was hurt during this move. It's just an average day near the net!
He Faced That Hurdle Like No One Else in the Race
We sometimes talk about jumping over hurdles as a metaphor for the tough things in life. But it actually is a track and field sport, and there are athletes who specialize in the task. Here, one runner fails to hop on time. How does it go for him?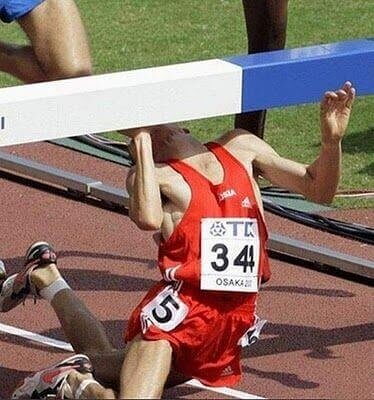 Not well, to be honest. This is just not one of those sports where precision is optional. He has jumped too soon, or too late. Or maybe, he didn't jump at all. Perhaps he tripped? At the end of the day, even the picture is painful.
True Friends Are Always There to Give You a Hand
They say that sportsmanship is dead in modern athletics. But here, opponents prove them wrong in a perfectly timed photo. As mister red bends forward, his blue friend decides to give him a boost from behind. A true blue friend, right?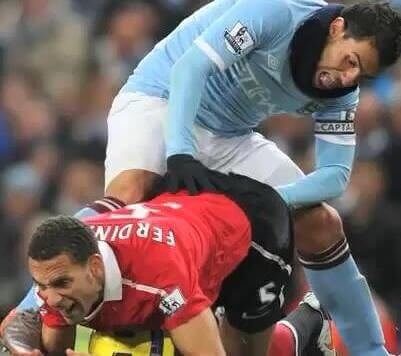 That's what we imagine, anyway. Someone should ask the squatter how he feels about it. In case he forgot this all happened, a picture has captured the exact moment everything went wild. The internet is bound to remind him, forever.
He Was Caught With His Pants Down and the Ball Up
As one determined ball boy tried to win the game, all heck broke loose. Right behind him, a challenger introduces a new move no one saw coming. It's not even allowed, according to the rules. But official papers stopped nothing!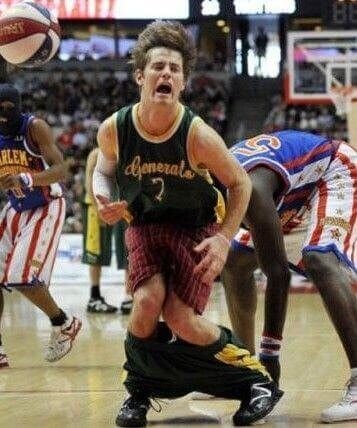 It's just not fair to pull down your rival's pants when he gets the better of you. It's not sportsmanship, by any definition. And by the look on his face, he knows he has been robbed of some game glory. His internet glory will be more significant, undoubtedly.
The Tumbling Track Star Who Might Be Meant to Model
The high jump is an event that is not easy for anyone in track and field. The shorter, stockier athletes usually turn to shotput and hammer throwing. The long-legged are the real stars of the show when it comes to the high jump. But is that their only career path?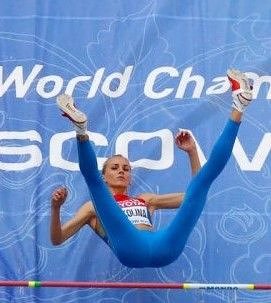 Actually, it might be the least advisable path. Captured at just the right second, the crowd can see her true destiny. Not only does she have a lanky build, but she is super photogenic. This girl was meant for the catwalk, somewhere!
This Shocking Gas Attack Turned Out to Be a Power Move
American football has a name that the rest of the world doesn't understand. The sport is mostly played with your hands! It's also full of rules no one else knows well, but Americans hold dear to their hearts. Is it also full of farts?
If so, there need to be some regulations on gas. Some sparks have been set off here, and they look very dangerous. The combustible butt in question should be disqualified! That is, unless it's just a freak accident photo in front of an ad. That's possible, too.
A Packer Who Was the Butt of Jokes After His Win
When the Green Bay Packers won the Superbowl over and over, fans wanted to show their appreciation. Most offered the players a firm handshake or a hug. Here though, one fan decided to say congrats in a much warmer way.
A sneaky hand has migrated all the way to the back. Then, it crept lower. As a result, this professional athlete is experiencing a very intimate thank you. With so many other hands holding him close, it's hard to run away!
This Is a Cheerleader Tower, Not a High Diving Board
Anyone who saw Bring It On knows that cheer is not only a serious social club. It's also a real athletic endeavor, and it has its risks. Those tall towers you see? Spirit team members have to be in tip-top shape to pull it off safely and gracefully.
Here, a pyramid on Friday night is almost perfect. But the star who belongs on top has taken a nosedive, and it's anything but pretty. Odds are, things got even uglier after this moment on camera. But for now, let's chuckle!
Viewers May Have Concluded This Synchronized Swimmer Was Ten Feet Long
The most fascinating part of synchronized swimming is the length of time that ladies hold their breath underwater. Few of us can do that for minutes at a time. But now, there's something even more intriguing going on in the pool.
You can see this swimmer's head above water. But you can also see a long part of her body submerged. Is she a human caterpillar? No, it's just clever photography, that's all. At this perfect moment, two swimmers really did look like one.
Nobody Who Ever Gave His Best Regretted It, Besides This Fellow
Soccer is a contact sport when things get rough enough. The formal rules prohibit shoving with hands, but you can definitely put your shoulders into it while you fight for dominance. Here, one player took a tumble in his bid for the ball. Then, what happened?
As he slides on the grass, he tries to keep control of the ball with one foot. But above, another player is positioned with both legs around his head. It looks like things are getting pretty cozy between them. The look on the victim's face is intriguing!
It's a Private Show, Just for the Gentlemen in the Front
When you go to an athletic event, the main show is definitely the sport. But at big games, there is sometimes extra entertainment on the schedule. Here, several fans got a front-row seat to the halftime show. Boy, did they get entertained!
As these ladies leap, their moves are perfectly coordinated. A camera caught them as they were airborne, and it's quite the shot. What ruins it is the creepy fans in the stands. Almost a perfect picture! Take two would be worth a try.
We Officially Wish These Ladies Luck In Their Next Try Out
Cheerleading is supposed to be full of pep. At the very least, the name implies it is supposed to be full of cheer. For whatever reason, that doesn't always work out as planned. A photographer captured exactly what happens when spirit fingers go wrong. Terribly wrong!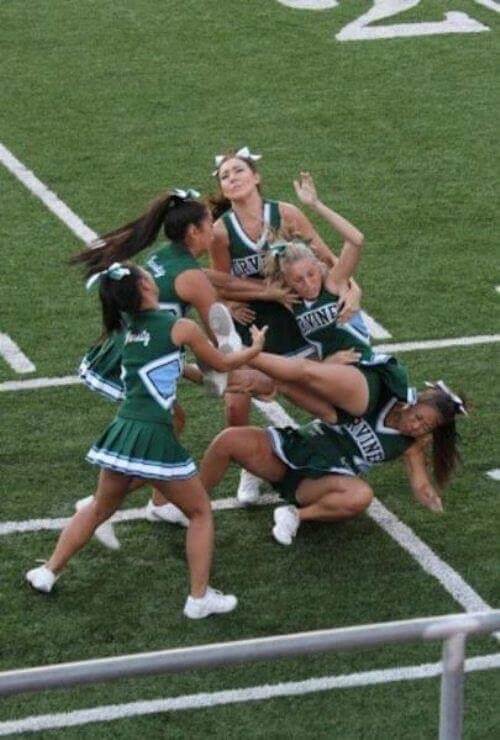 The demo doesn't seem to be going well, for anyone in this lineup. It appears they went tumbling right away. They're just not going to make the team, and we have a few suggestions. Volleyball, tennis, soccer, or literally anything else will do!
This Fellow Claims the Winning Kick Was Not Fun for Everyone
In soccer, there are different positions. Maybe you are familiar with forward, defense, midfielder, and goalie. There actually are other designations, too. But sports change over time, and we have found a new role captured in a photo. Back kicker, perhaps?
The victim of this kick is not enjoying himself in the moment. Odds are, he didn't enjoy anything for a while afterward, either. Luckily for the internet, a quick finger captured the incident in a snap. Now, we can enjoy it forever!
A Picture Is Worth a Thousand Words on This Basketball Court
It's always satisfying to attempt a three-pointer and succeed. Here, one basketball player tried it, and loved the outcome. A picture of the moment shows his emotional journey, in the split second after his shot. Who can't say this is relatable?
For some, it captures their own emotions in the world of sports. For others, it turns them off from that world altogether, You have to admit, his expression is a little weird here. It might be because of the other player licking his armpit, though!
This Marathon Runner May or May Not Be Bleeding Like a Champ
It's the goal many runners have all their lives: Complete a marathon, and check it off the bucket list. The famous long-distance race goes for 26 miles, and it's no walk in the park. Nor is it a run in the park!
Here, one athlete tried to tackle that challenge. But something is running down her legs, and no one wants to say exactly what it might be. We don't know for sure, but there are only a few organic options. Yikes?
Winners Never Quit and Quitters Never Win, They Told Her
It's remarkable what the human body can achieve with the right mindset. A true athlete pushes past their limits and goes farther than the crowd expects. Here, one young runner tried a tough race on a hot day. How did that go?
As this picture demonstrates, it got a bit queasy out there. She couldn't hold back, and she didn't. She vomits in the middle of the race, sadly. Viewers can only hope she didn't run into it, and no one else did, either.
Some People Face Challenges Head On, but This Went Too Far
When it's time to dunk, bystanders better get out of the way. The sheer physics of the act is hard to control once you get going. Here, one teammate was nearby for support. But he didn't see the signs that the dunk was imminent.
In a flash, crotch meets head on the court. With the magic of modern technology, we can see the exact second it all went down this way. The players can look back and laugh — or cry, if they so choose.
It's the Creature From the Black Lagoon and It's Invading the Olympics
Swimming is a sport, believe it or not. It's not just a leisure activity at the beach. For those seriously involved, this means thousands of laps in a pool. Here, one swimmer was caught during a particularly intense moment. Freaky stuff, we say.
As this capped and goggled head emerges from the chlorine, it barely looks human. If we didn't know better, we might say it isn't. But we know that this picture was just an incredible split-second shot from the stands. Few exist like it!
They Said Kobe and Shaq Were Close, but Not This Close
Kobe and Shaq were feuding in the '90s, for reasons most fans have forgotten. They were both big talents on the Lakers, but their rivalry was unmistakable. We understand there must have been a lot of side-eye. Did they have tender moments, though?
Here, it seems to be the case. Kobe slaps Shaq on the behind, and the camera caught it all. It's hard to explain why athletes pull this move, from time to time. But despite the continuing mystery, the picture draws us in!
Coaches Usually Don't Play Ball, but This One Had No Choice
This moment captured on the court of a Washington Wizards game really made the internet laugh. Right in the nation's capital, coach got smacked in the face by a flying basketball. If he was paying such close attention, how did that even happen?
If he were really mentally involved with the game, you would think he would see this coming. Perhaps coaches daydream like the rest of us, from time to time. Either that or this ball was flying at the speed of light!
Set Your Goals High, and Don't Stop Till Someone Picks Your Nose
It gets very intense on the court for professional ballers. Most fans never see things from their point of view, even if the game is on HDTV screens. What is going on right at the net, that we never knew about?
According to this extraordinary photo, someone might be picking your nose. Should you try the winning dunk, there might be a few fingers in the way. It's unexpected, but we are just ordinary fans in the crowd. What would we know?
The Groin Really Is Not Supposed to Be the Goal
Running around a giant grass square can get pretty tiring, after a while. These youngsters are trying their best, as family and friends look on. Most of the time, nothing wild happens. There's just too much space, in this sport.
Today is different, though. As this picture shows, there was a moment when the ball struck a sensitive area. If it was flying fast enough, it's not going to be an easy walk-off. This one might even require some ice. Anyone have that handy?
There's Nothing Like a Challenge When Your Pants Are Gone
In America, rugby isn't such a big deal compared to other countries. Whenever a match is held, though. fans and players alike do get very animated about the high-intensity sport. Things can even get downright aggressive. Look at this example, for more insight.
As this random streaker player literally tackles the other, his shorts are removed by the sheer force of gravity. It's incredible stuff. The picture that caught this moment in mid-air is a sports treasure.
This Old Statue Never Guessed He Was Going to Be a Star
Shooting a perfect three-pointer is no easy feat. Sure, some of us can do it on occasion. But to reliable get that ball through the hoop, practice makes perfect. How did this old sculpture get so good at it, since he can't even move?
That part will probably remain a mystery for a while. Perhaps we will never really understand the process. But the picture is a delightful escape from the mundane. Art, sports, and photography have all united to bring us a giggle!
This Kiss Was the Best Move to Distract His Opponent
Rugby is allegedly a manly sport, full of rough moves. But the softer side of rugby hasn't gotten enough attention until now. Here, the game has taken an unexpected turn. When one player seized the ball, kisses distracted him from his mission.
It's just a little smooch, you guys. There is no reason to get upset. But that's on our end. On his end, he has every right to be mad. There's no way he can concentrate with this going on in the middle of a game. Smart strategy, 42!
The Horror on His Face Is Just Too Funny To Ignore
Here, a soccer game has gotten a bit out of control. One player flies through the air, and the other has tumbled onto his bottom. At this stage in the game, one clearly has an advantage, should the ball come their way.
Mister red jersey can tell all is lost. He has no way to regain his balance in time for the ball. It's coming right at them both, and he knows he is going to miss a big one. Better luck next time, buddy.
Riding Your Bike Upright Is Still the Best Position to Win
Racing in circles seems to be a sport, somehow. Whether it's horses, cars, or bikes, there is an audience for the concept. But in all cases, it's best to stay in the classic position. Head up and booty down, obviously!
Taking a tumble on the cement is no way to lose a race. If you're going to come in last, it's best to do so in one piece. Today is not the day for that, though. This photo captures the moment before things went splat. Ouch, and ouch!
This Headless Wonder Found a Replacement Today For The Game
Bending down to sign some forms, fans might assume this is just business as usual at a game. But no! There's a lot more going on than meets the eye. A silver head of hair has joined to the body of a player. Frightening, isn't it?
Maybe that's not the case, though. The internet seems to think number 35 has a brand new head, but we can look closely here. It's just an extraordinary alignment, that's all. No big deal. Nothing to lose your head over, really.
Wheels Are More Than a Theory, They Are a Necessity
It's no secret that bikes work best with multiple wheels. If you have just one functional wheel, you might be on a unicycle. In a worse scenario, you might be on this dirtbike, zooming through the air with no way to land peacefully.
Before the big impact, it was kind of beautiful. A camera caught it all, and we can enjoy the moment from our screens. It's hard to say what the rider was thinking in the moment, though. At this point, digital photography just can't communicate it all.
This Has to Be Against Some Code, Rule, or Regulation
A few extreme bikers are making their way down a forest road. Most of the time, wild animals do not get in their path. Occasionally, deer present a serious hazard, if they jump in front of the wheels. It's no joke, really!
Today, that risk assessment is a little more confusing than usual. These riders saw a deer head with dangerous antlers. But looking down, they saw it was a human body running beside them. It's a great pic, but we hope they didn't lose focus too much. Both eyes ahead is a good rule, even here.
Pancake Face Is Surely Not the Nickname This Kid Wanted
If you want to be a soccer star, you need to fully commit to the game. It might involve a bruise and bumps along the way. A broken nose is not usually part of the deal. This isn't boxing, after all!
Hopefully, the impact was not as harsh as it appears here. A bloody nose is also a possibility, and kids know how to deal with that. Just get kleenex, and stuff it up each nostril. Wait ten minutes, and you're good to go. That's a part of youth, right?
Positioning Is the Key in Sports, They Keep Telling Us
As these guys all line up to start soccer practice, they wait for instructions. One player has decided to stretch a bit and leans forward. Behind him, a friend is still standing upright. Look at the picture that was produced!
It's special for sure. If any of his friends saw it later, they surely laughed behind his back. Perhaps they even laughed to his face. The lesson in all of this is clear. Watch out when cameras are around, and whatever you do, don't bend over in a line.
Baseball Butts Are the Best Butts, as These Players Prove
In baseball, your hands are usually inside a leather mitt, throwing and catching a small ball at high speeds. At other times, your hands are gripping a bat, striking that ball to the sky. Here, we have wandering hands. Where are they going?
It's not often that a friend will grab you by the rear. But maybe there are different rules in sports. We do seem to catch a lot of this action lately. For now, enjoy the picture. More research is needed on the matter, though.
Player 106 Turned Out to Be a Very Sneaky Ice Skater
Speed skating is markedly different than ice dancing or ice hockey. It's more of a race, really. The competitive events include long track speed skating and short track speed skating. Don't forget marathon speed skating! That one is even wilder, fans say.
As one gal bends down to maximize her speed, her friend follows close behind her. But a nasty photographer decided to document this from the stands. He makes it look a lot naughtier than it needs to be. They're athletes, people!
Yoga Is the Journey of the Self, Through the Self, to the Butt
Though it originated in the east, yoga has really made a mark in the west. Soccer moms, college students, and city yuppies alike seem to enjoy this break from the stresses of life. But there is a proper techniques, and this isn't one of them.
Serious practitioners really work on their moves all the time. Maybe this photo has just caught people halfway on their journey to enlightenment. Or maybe their method isn't bad at all, but just a trick of the camera. It looks so awkward from here, that it's hard to say for sure!
This Beach Volleyball Team Is a Lot Friendlier Than Anyone Knew
When you're involved in a team sport like beach volleyball, it's important to show your mates that you are there for them. It's a competition, but not just for you and you alone. When things get heated, someone is always by your side. Support is key, and players know it.
But what exactly is going on, here? A photo shows a strange moment with a more intimate pat than we expect. This can't be real, can it? No, no it is not. Angles are everything in this art form. And volleyball is still good, clean fun!
It's Incredible She Was Able to Get This Far Without a Head at All
Gymnastics may seem like a whole lot of sparkles, but these competitors are top athletes. Their bodies are pure muscle. They're totally aerodynamic, and they have fans who understand exactly how hard they work to get to the Olympic levels.
But look at this girl. Without a skull, brain, or neck, it seems like she wouldn't succeed. Is this a ghost? A zombie gymnast? No, it's just an unlikely photo, capturing a strange contortion in the air. That's a relief, right?
Horseback Riding Your Opponent Is a New, Inspiring Judo Move
Judo is the art of gently forcing your opponent to defeat, with clever tricks. Originally a Japanese martial art, it has evolved into a full-blown international sport. It's safe to say that this move right here was never part of the original handbook, though.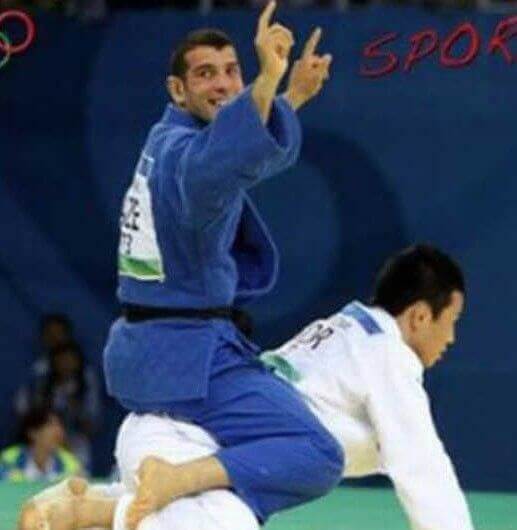 Fans didn't care, though. It seems the blue-robed gentleman is so superior that he can take a break and just ride his challenger. He holds his fingers in the air to show his confidence. It's a great photo, at least for one person in it.
This Friendly Pat Was a Bit Distracting for All Involved
Speed is a big part of basketball, a trait often overlooked for height and the jumps that go with it. But if you are able to race around your opponent and grab the ball away, you're golden. Grabbing butts, however, is against the rules.
Should it be? That's up to you to decide. But for now, it's really not an accepted practice. Number 52 is just going to have to deal with the trauma of this photo making the rounds online: It's funny, and it's not going anywhere.
This Gal Is Ready to Punch Any Attacker in the Rink
As one hockey player careens forward, he doesn't realize what awaits. All along, there has been a woman in the wings. Fists ready in gloves, she doesn't take kindly to intruders. This is the moment a camera captured the action.
He takes a punch to the gut, as this photo explains. Luckily, he is wearing all that protective equipment. Hockey really does bundle players to withstand savagery. He is prepared. There's also the redeeming fact that this woman is part of an ad. Fooled you!
Little League Was the Sport of Childhood Nightmares For Some
Baseball is a source of good memories, for most. But the tough stuff happened too back then, as some remember. Here, a camera caught a very big ouch in action. This boy will likely be able to recall the moment in vivid color!
In the pro leagues, a ball can fly at nearly 100 miles per hour. This definitely isn't Wrigley Field or Fenway Park, and it's not the world series. If this was going even half as fast, it probably required an icepack. Great photo, though!
The Chaos in This Photo Is Certainly Elegant in Its Own Way
Step back, and observe. A lot is going on here: The ball flies through the air. A leg kicks up trying to catch it. A face gets in the way. All in all, this photograph is a big mess. Hopefully, the human beings involved survived it!
Soccer is played on a soft, green field. It does cushion the impact of some of the more extreme aggression in the game. But here, there's no avoiding it. Both parties are going to be sore tonight. We, on the other hand, are going to be chuckling the night away.
He's Hiding the Ball in a Place They Are Willing to Go
Rugby isn't so popular in the states. But maybe it should be! This photograph proves that it's a lot spicier than most of us knew. As one player walks forward with the ball, two opponents approach him from the side.
Maybe he thought he would store the ball in a place they would be unwilling to touch. But when the scores get closer, there is no limit to competition. Only the referee can stop things from going too far. This doesn't break rules: It's just awkward, really.
Ping Pong Prowess Is in the Eye of the Beholder
Ping pong is a sport that some think is just a parlor game. But there is a world championship every year, and top players from around the globe try their luck. Question: What is the point of view of a ping pong champ, in real-time?
One photographer tried to capture it up close. The resulting image was incredible, to all who saw the game. It's hard to see what things look like from the table. It looks like the ball might gouge his eye out! But professionals are always careful: No harm, no foul here.
Attitude Determines How Well You Take a Fan Punch to the Face
Leaping forward into the crowd, one baseball professional tries to stop a home run. It's obviously too late, though. The ball has gone farther than his reach, and he is getting a reach back. Look at that fan fight!
Maybe he was enraged that he couldn't keep his souvenir ball, as he hoped. If it is caught and goes right back to the game, how is he supposed to sell it on eBay? Those items do make a nice buck, as we all know.
The Charging of the Bulls Is Wild in Spain, but Texas Innovated
Traditional bullfighting has gotten a bad reputation in recent years. Not only does a matador wave a flag to make a cow angry, but he tries to stab it. Down in Texas, they're trying a different sport with bulls. Why not just ride it, and see what happens?
It seems like this real-life cowboy is living on the edge, in this ring. He might just be playing with the bull, but the bull doesn't know that. Those horns are deadly, and it's not clear how this game turned out. Let's just stick with the before photo, friends.
Evel Knievel Himself Would Be Jealous of This Killer Move
Jumping on dirtbikes is risky stuff, to be sure. It attracts crowds, and it is pretty entertaining. Sometimes, it's dangerous for the riders. Do they care? Not when a rush of adrenaline is involved! It's an addiction of sorts.
The landing is probably an incredible sight to see, but that's not what we have here today. What we are enjoying is the midway point, perfectly aligned with a minaret in the distance. The right perspective is everything, as they say.
Bathing Suits Really Aren't That Comfortable
Of all the different types of uniforms that different athletes wear, you have to feel for the swimmers and divers of the world. They have to appear in international competitions in front of huge crowds and on TV for millions of people to see them in almost nothing at all. Sure, they're in peak physical shape, but it's still a bit on the revealing side. And these swimsuits aren't exactly made like pajamas–they're tight and grip you everywhere.
This Dutch diver was caught at an uncomfortable moment at a competition in Germany in 2014. She had just performed a beautiful dive and had to momentarily adjust herself after getting out of the water. Happens to the best of us.
Tennis Is Not The Most Flattering Sport
It's hard to always look presentable at the best of times, and when you're playing sports it's much harder. Especially if the sport involves a lot of jumping around and flailing your arms. And even more so if the general dress code of the sport for women includes little miniskirts and small tops. We don't really understand why that has to be the case, but then again we don't really understand the scoring system in tennis either.
Hungarian former professional tennis player Agnes Szavay is not the first woman to be caught in such a scene, and won't be the last either. Some women have it easier than others in these kinds of activities but when you're always on camera or in front of photographers, something unflattering will inevitably be captured.
Colombian Women's Cycling Team Controversy
When this team of Colombian cyclists competed in the prestigious Giro della Toscana in Italy in 2014, they probably didn't expect the reactions that followed. They may have expected a lot of press for the event itself and for being a championship-level team, but unfortunately the outcry was all focused on their uniforms. People accused the designer of creating an inappropriate uniform for the women. Interestingly, the uniform's designer is actually on the team itself, pictured here third from the right.
While the team probably would have preferred to receive that kind of attention for their cycling performance rather than their uniform design, they stood behind their teammate and designer and stood up for themselves all the way through. Championship material indeed.
Long Jumper, Short Pants
Long jumping isn't one of the most popular sports around. It definitely pales in comparison to major international sports like football, basketball, baseball, or even other Olympic track and field sports. It requires a high level of athleticism and technique, with the jumper running towards the target, then preparing for their jump with a series of long strides followed by the jump itself. With this kind of movement, it really is an advantage to not have to deal with any extra clothing on your legs.
It may be advantageous to have very short shorts or even something resembling a bikini bottom which is fairly standard, but it can make for some revealing photos. These pro athletes may be used to the cameras but sometimes they're not the most flattering.
A Perfectly Normal Gymnastics Stretching Routine
The Italian gymnastic team is a championship level team that travels around the world to compete in tournaments and even the Olympics. Like every athlete in any sport, warming up is an important part of any event, especially before a major competition. Before her floor routine at the 2020 Tokyo Olympics, Italian gymnast Elisa Meneghini was warming up on the floor and was caught on a TV broadcast. She has been on TV plenty of times before and is no stranger to the camera.
An actor might not like being filmed rehearsing for a play or a movie, but it does happen sometimes. In a sporting event with international press, some warming up is bound to be shown on TV, even if it doesn't make the athletes look their best.
Scared Ronaldo Is Scared
Poor Cristiano Ronaldo. The legendary soccer player was just minding his own business, trying to score a goal in the Euro 2016 tournament as he usually does, when a photographer caught him in a jeopardizing position that was simply made for internet trolls and their memes. Not the most elegant position, we admit, but all is fair in soccer! Even looking like you just spotted a nasty bug on the floor.
We're rooting for you, Ronaldo! We would act the same around all that intimidating grass and the critters that possibly lurk within.