If you've ever owned a cat, then you probably know how much of an enigma they can be. Unlike dogs, they don't usually run up to you with a ball or respond to words like food or walkies. So, it can sometimes be a bit difficult to pin down just what our furry feline friends want or need, whether it be more kitty treats, a new cat toy, or simply to be left alone. That's why we've compiled some of the best tips we could find to help you be the best cat companion you can be, even if you're a seasoned cat owner.
Deep Food Bowls Actually Annoy Your Cat
This is one that isn't really talked about all that much. The depth of your pet's food bowl isn't usually something most of us think about when we're out shopping for their bowls. However, it turns out that this should probably be one of the most important things to keep in mind. That's because deep food bowls can actually really irritate cats. Cat's whiskers are sensitive and if they're constantly bumping up against the side of a bowl while they're eating, it's not enjoyable for them.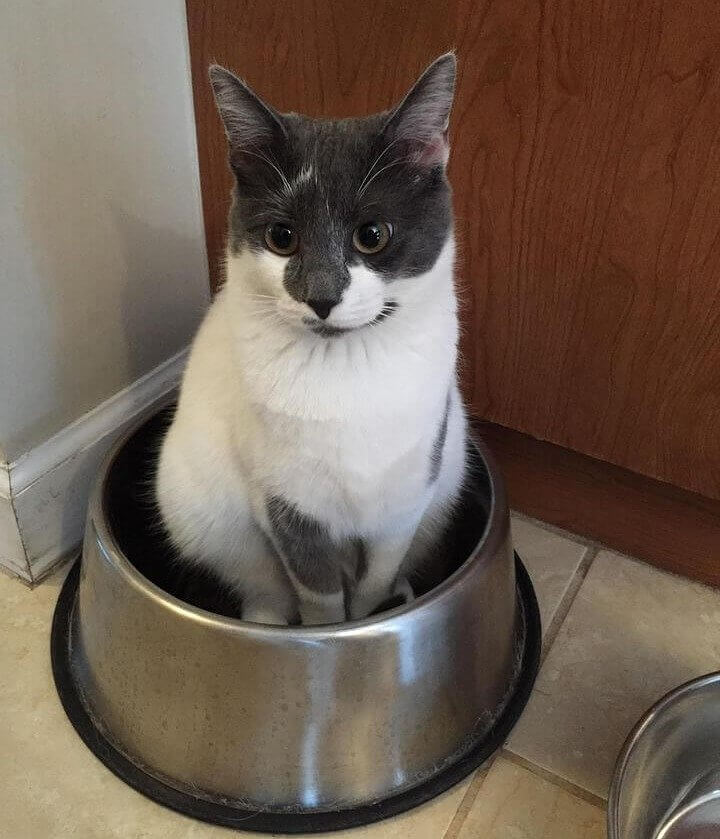 According to PetMD, it can cause "an information overload that stresses out your cat." So, try and look for bowls that are a bit more shallow the next time you're shopping.
Most Cats Don't Like Belly Rubs
Your cat might let you rub its belly, and if it does, then that's a sign that it trusts you a lot. However, most cats really don't like belly rubs, especially from people they aren't familiar with, because that's one of the most vulnerable spots on their bodies. So, it's usually a good idea to shy away from giving new cats you meet belly rubs, at least until they trust you.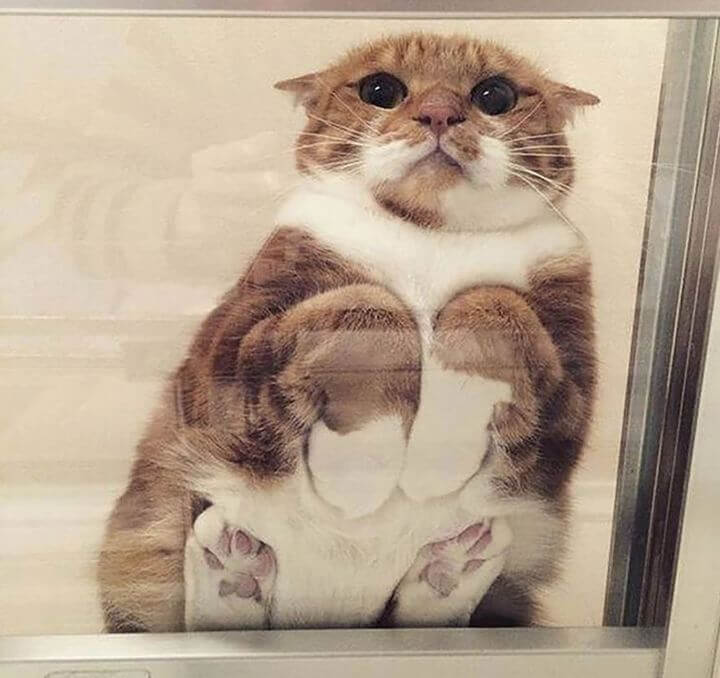 Again, we're not saying that cats don't necessarily like to be petted there, but we are saying they're usually a bit more protective of this space than other spaces on their body.
Avoid Irritating Your Cat With Bell Collars
A tiny bell placed on your cat's collar can help you keep tabs on where your friend is, even when you can't directly see them. They can also help other animals, such as birds or mice, avoid becoming a snack for your cat. However, they have their drawbacks. Cats have pretty sensitive hearing, and the bells tend to irritate them. We mean, you'd probably be irritated, too, if you had to walk around all day with a bell attached to your neck.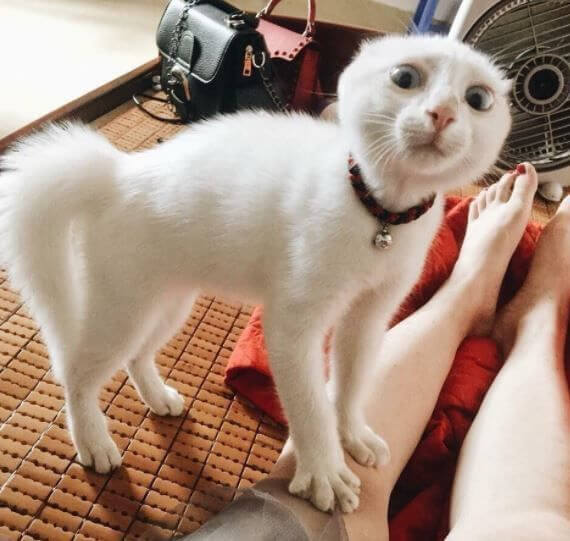 That's why it's best to avoid attaching a bell to your cat. If you have a cat that is frightened a bit more easily than most, then this is especially true.
Remember That Your Cat Is Sensitive To The Cold
Cats might just be little fluffballs, but that doesn't mean that they can endure cold weather. In fact, they're kind of sensitive to the cold. So, it's a good idea not to leave them out at night during the winter months. Cats usually run at about 100-102F°, and a lot of vets will advise you to keep the temperature in your home at at least 70°, so your cat doesn't get too cold.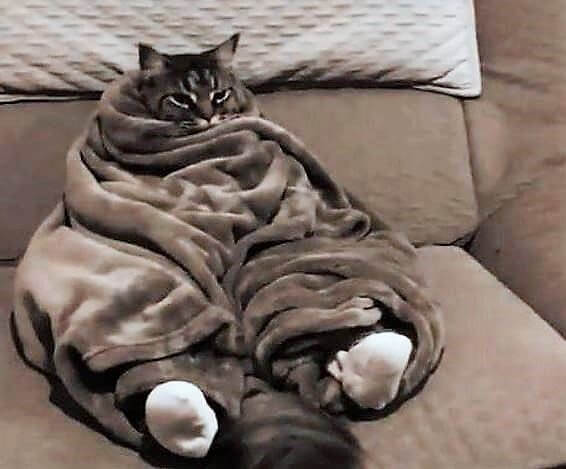 If you've ever noticed your cat get closer to your heater or fireplace, or try to get under a blanket, then that might be a sign that it's too cold for them.
Help Keep Your Cat Calm With Lollipops
While most cats are pretty calm compared to a lot of other pets, that isn't always the case. Luckily, if your cat is a little high-strung, then there are some simple things you can do to help your friend remain mellowed. Firstly, try giving your cat a lollipop treat. You can generally find them at pet stores, and they easily attach to most hard surfaces, such as walls.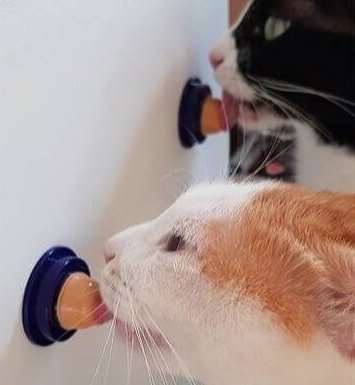 If you can't find a treat like this, or if you simply don't have time to run to the store, then you can spray your cat with water. It'll cause him or her to immediately begin grooming themselves.
Shorten Your Cat's Name To Help Them Better Recognize It
Naming can be hard, and that goes for just about anything, whether it's your cat or your child. And while it's not uncommon to give a cat a longer name that might seem adorable, you should try to keep your cat's name to one or two syllables. The longer the name, the more difficult it will be for your cat to pick up on the fact that you're actually calling them.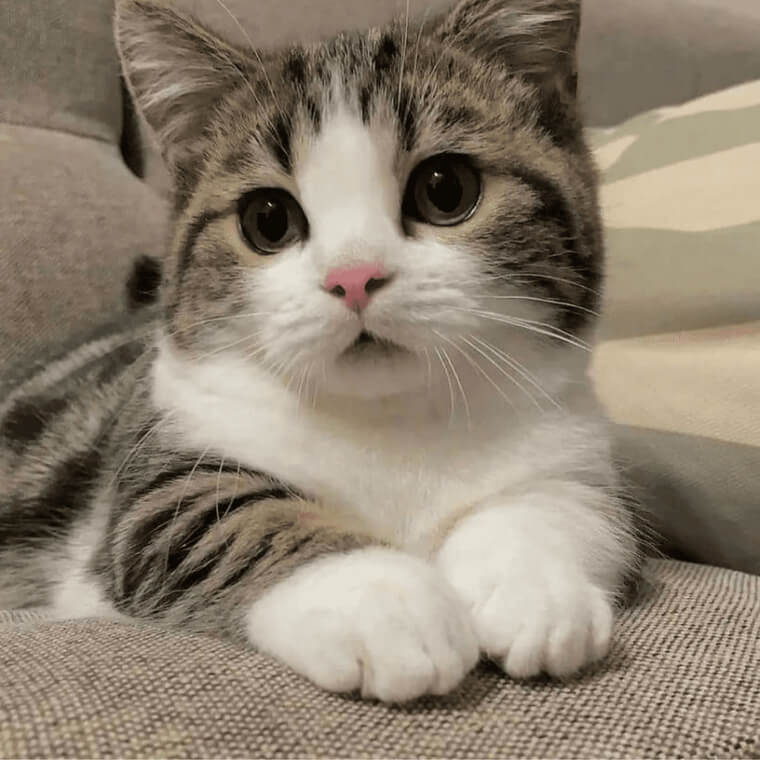 And if your cat already has a pretty long name, such as "Sharp Fluffball Mcscratchee Nails," then you could easily shorten it to something like "fluffball" or "nails."
Keep Your Cat's Diet Balanced by Alternating Wet and Dry Food
While many pet owners only feed their cats or dogs one type of food — usually dry food — this isn't always best for their health. Instead, it's usually much better to vary your pet's diet by mixing it up every now and then. For example, feeding them dry food half the week and then wet food the other half can aid in making sure they're getting all of the nutrients they need.
Dry food also usually contains a lot of carbohydrates, and it takes its toll on a cat's kidneys since it lacks any kind of moisture. That said, dry food does have its benefits so it's just better to alternate.
Keep Your Cat Happy By Giving It A Brush
It might seem like it'd be rather difficult to teach your cat how to brush themselves (they don't have thumbs, after all), but it's actually pretty easy. Cats are already obsessive groomers, and if you just attach a cat brush to a wall, you can bet that your furry friend is going to want to rub up against it. This will help keep them both happy and occupied when they're bored.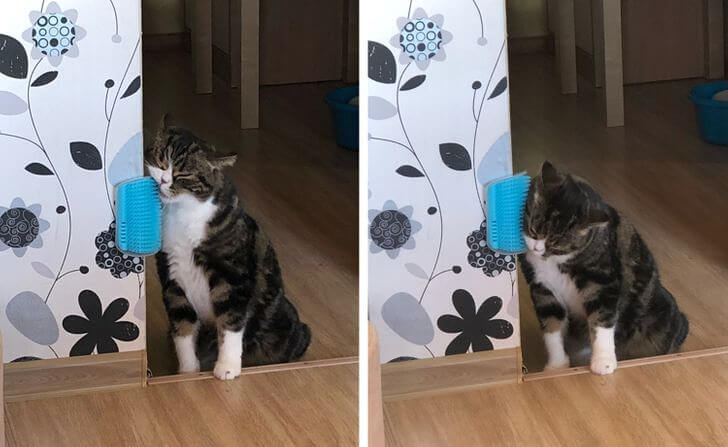 It's also just really adorable to watch them use a tiny comb to brush themselves, but that's just an added bonus. The real motive here is to keep them happy.
Get A Scratching Post, And Learn How To Repair It
Cats are pretty notorious for tearing up couches and pillows with their claws. It's just what they do since they have a natural urge to scratch things. So, the sooner you invest in a scratching post, the better. It'll help your little friend channel their urge to scratch into something productive. And when that scratching post inevitably kicks the bucket, try repairing it by wrapping it in a yarn of twine.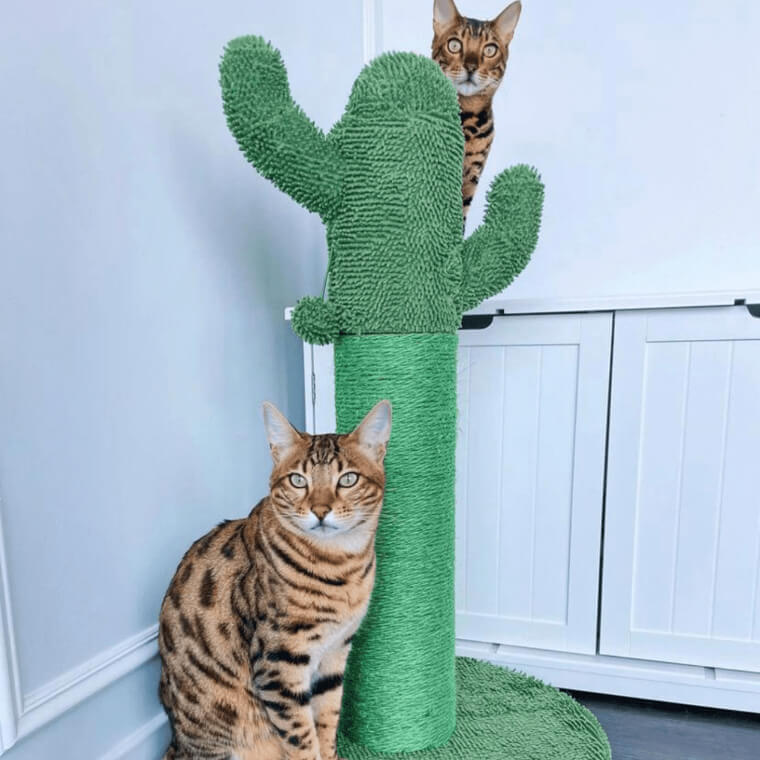 It has the same texture as the fabric on a scratching post, so your cat will keep their claws off of your furniture and on the post even after it's been worn down.
Be Wary When Blowing In Your Cats Face
Unlike most dogs, some cats seem actually to enjoy it when you blow in their face. For whatever reason, it helps calm some of them down. However, it does the complete opposite to other cats, and if you're not careful, you can quickly get a paw filled with claws to the face. So, it's best to be extremely careful if you do choose to blow into your cat's face to calm them down.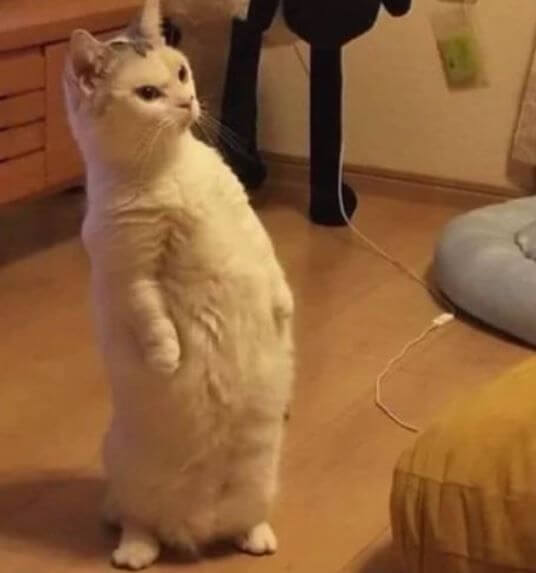 Apart from the reasons stated above, some cats interpret you blowing into their face as not just an annoyance but an act of aggression, and the last thing you want to do is pick a fight with your cat.
Reward Your Cat To Keep Them Interested In Lasers
While rewarding dogs for completing tasks is pretty common, not all cat owners take the same approach. However, rewarding your cat can be a good way of cementing positive behaviors. That's especially true when the two of you are playing with a laser pointer. A cat is naturally inclined to chase prey, but if they chase and chase and still end up empty-handed, it can get a bit frustrating.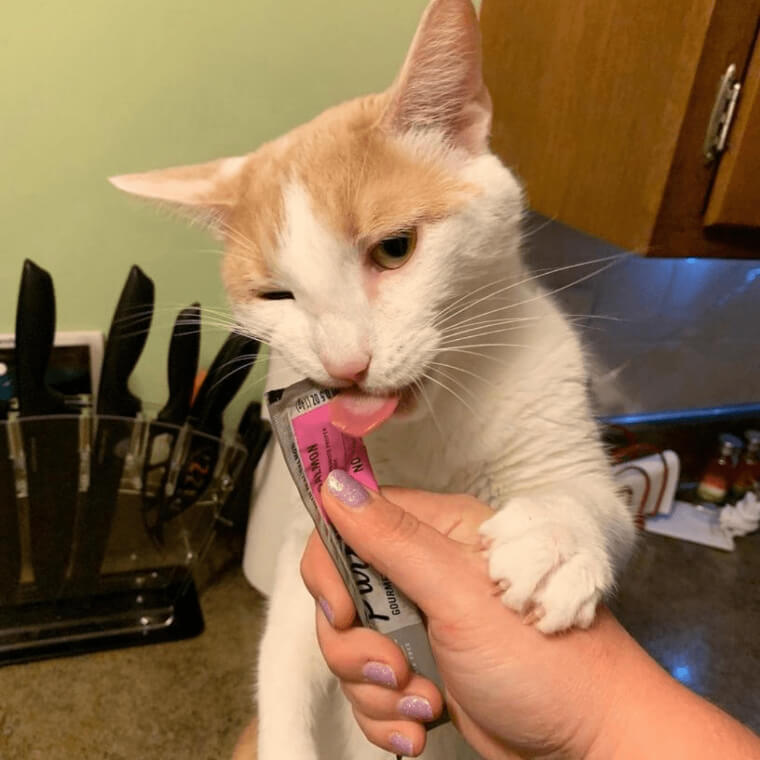 So, it's best to reward your little friend after a laser pointer session. Doing so will make them happy and ensure they're not getting frustrated when chasing lasers around the room.
Feed On Schedule To Reduce Anxiety
Cats might seem like they don't have a care in the world (most of the time), but even a cat will start getting a little antsy if it passes feeding time and there's no food in its bowl. In fact, it's generally just a good idea for any animal, including humans, to keep a schedule or routine. And the same applies to your cat, who will be much more relaxed if they're fed at the same time every day.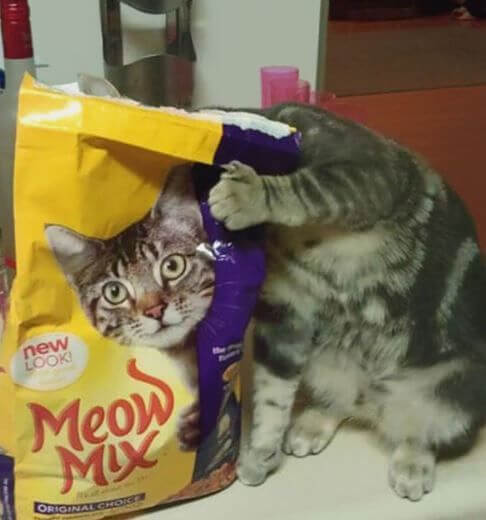 The more your cat knows what to expect out of their day, the less likely they are to get anxious and spaz out, especially when it comes to food.
How to Encourage Your Cat To Use Their Litterbox
Most cats are perfectly fine with using a litterbox and don't even usually require very much training. However, on rare occasions, some cats might actually find the litterbox inconvenient or uncomfortable, and they might try to avoid using it. Luckily, there's a pretty simple way you can combat this. Try placing some fabric or sand in your cat's litterbox to make it more comfortable for them to step in.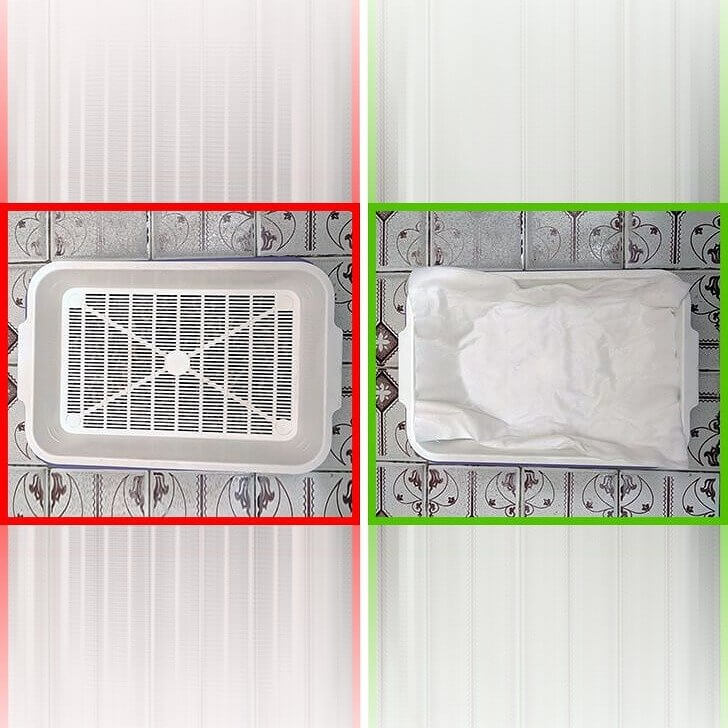 If you don't have any sand, soil, or fabric, you can also try placing some paper into the box, though this might be a bit less comfortable for them than the other options.
Climbing Space Is Essential so Build up
This tip is especially helpful if you don't have a lot of room in your home. Basically, try giving your cat more room to roam around by building things like shelves and little staircases for them so that they can have more room to stretch their legs. All of that running, climbing, and crawling will also help them burn off some of their energy if they're a bit more playful.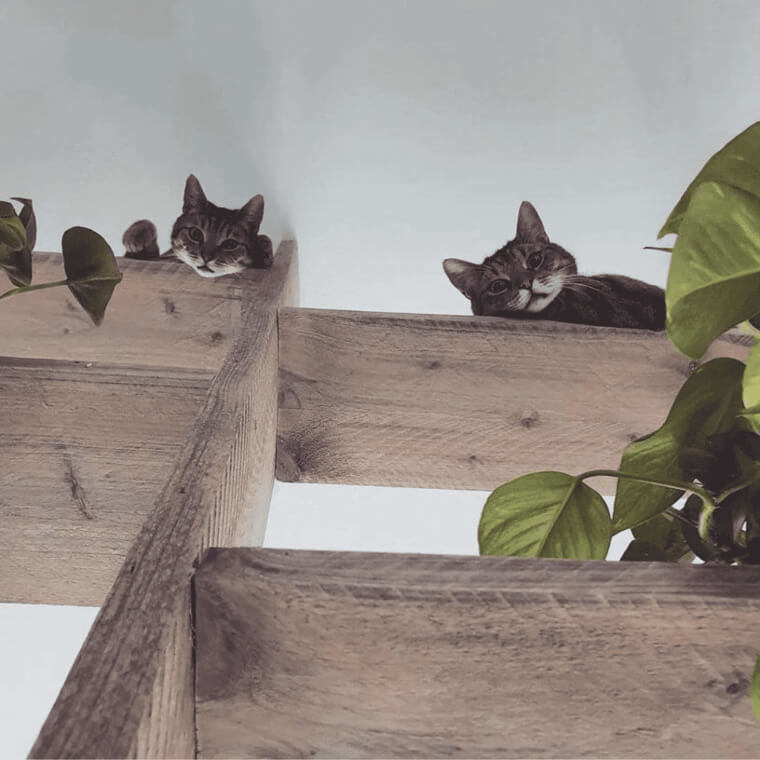 Some pet stores sell prebuilt towers and shelves for cats, but it's not really that hard to build your own, and there are plenty of directions out there online.
Deter Your Cat From Destroying Plants
This one is only really an issue if you have houseplants. Sometimes cats fill destroy the leaves of plants or dig the soil out of pots. To keep them from doing this, you can add plant matter, such as dried leaves, flowers, or pine cones. Generally, a cat won't like the texture of these, and it'll stay away from the plants in your home. Placing marbles in the pot is another viable option.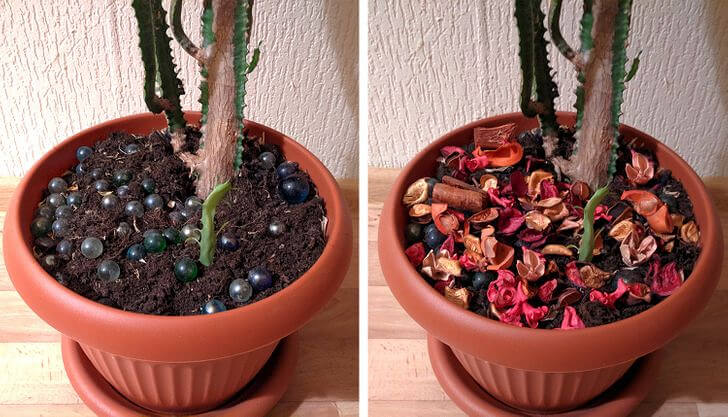 Basically, you just want anything that you think might deter them from stepping into the pot. You might have to try out a couple of different things until you find what works best for your cat.
Get Your Cat A Box To Keep Them Off Keyboards
If you have a cat and you work from home, then you know how much of an annoyance it can be when your cat walks across your laptop. It might seem like there's no way of effectively dealing with this, but there actually is a little trick you can use to keep them occupied and away from your keyboard. All you need is a box and a desk big enough to hold it.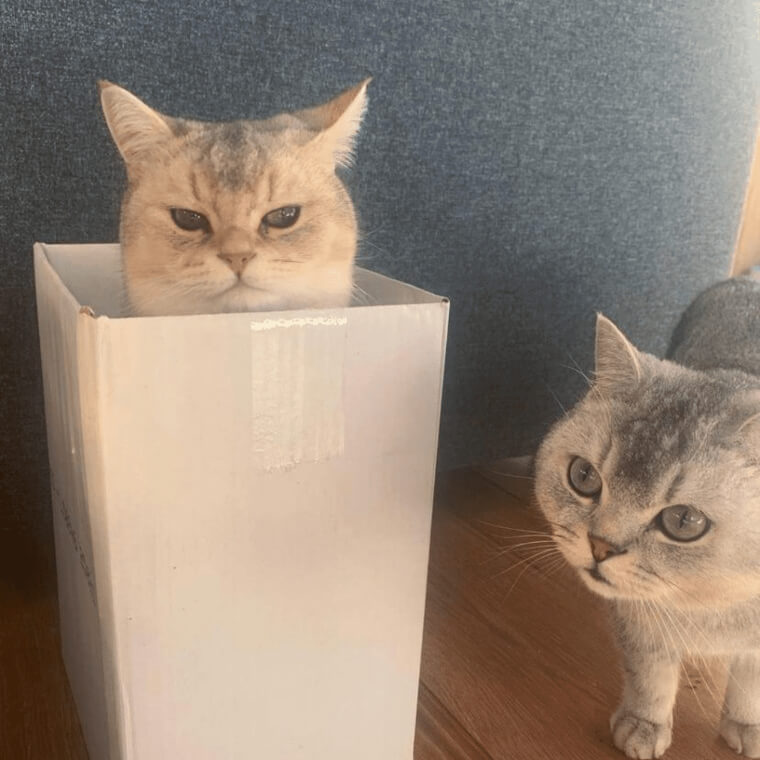 Place an open box on your desk, and this might just be of more interest to your cat than your laptop would be since cats really enjoy sitting in boxes for some reason.
What to Do if Your Cats Show Aggression Towards Each Other
Cats can sometimes be pretty territorial, so it's important that if you have multiple cats, they have enough space to roam around and play away from one another. If they don't, it can lead to fights. A good way to achieve this is by building them some shelves where they can just hang out by themselves. If another cat tries to jump up and mess with them, they can easily be pushed back down.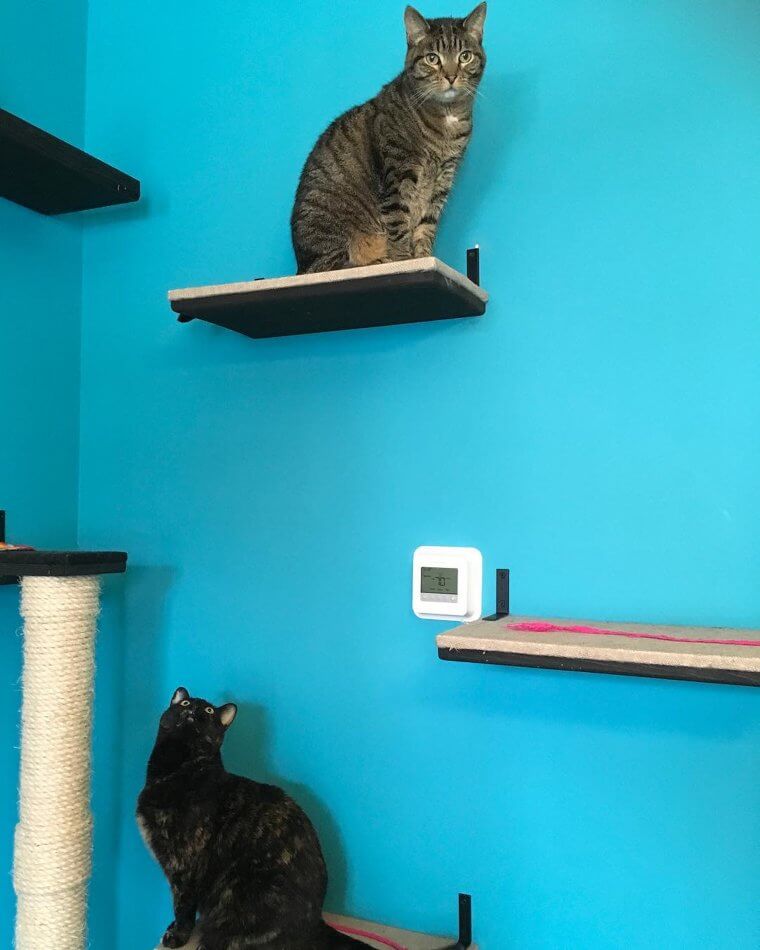 The pursuing cat probably isn't going to enjoy this the first time and might be unwilling to give it a second go. But as long as you give your cat a place to get some personal space, they should be fine.
Touch Their Paws Frequently To Make Trimming Easier
It can be hard to get cats to do what you need them to do sometimes, such as when you need them to extend their claws for a trimming. However, there is a way you can help them get used to you touching their paws. Simply try to gently grab or touch their paws whenever you can. We're not saying that you should constantly irritate them by grabbing their paws but do try and make touching a habit.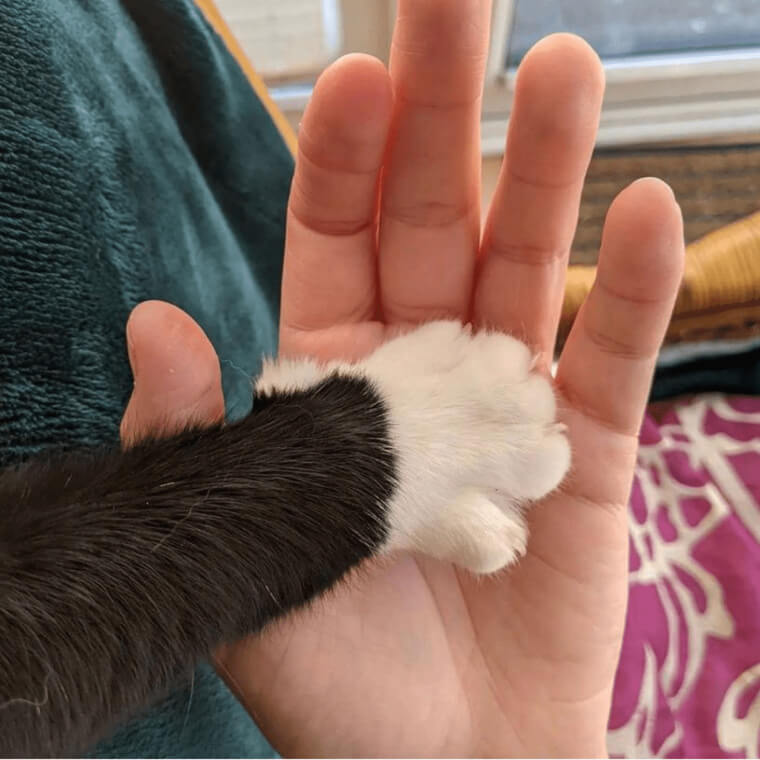 This will get them into thinking it's a sort of game and make them much more relaxed whenever it's time to trim their claws. They may even get more willing to cuddle.
Switch It Up When It Comes To Meals
We somewhat cover this in another section, but that has more to do with dry food and wet food. It's also very important that you vary the types of meals you're feeding your cat. You wouldn't be able to eat the same meal day after day without getting bored, and your cat won't either. In addition, constantly feeding them the same meals every day can lead to health problems down the line.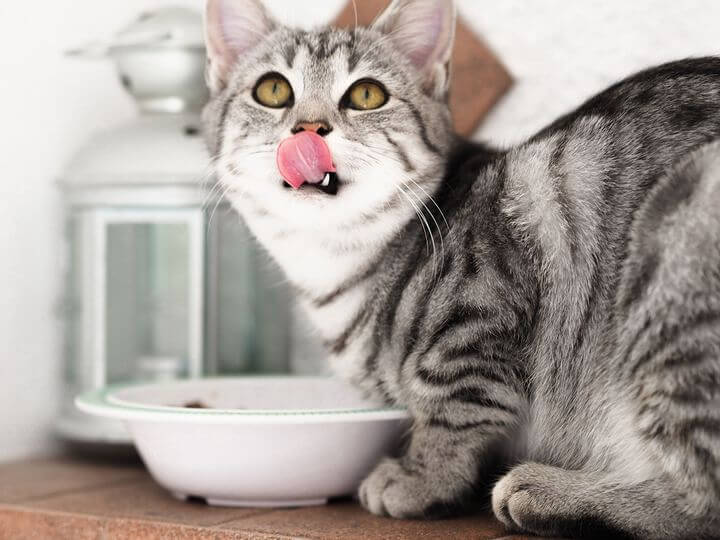 So, just try to vary what they eat; we're not saying that you should start cooking them five-star meals, but you can just try buying a different brand or flavor of cat food every now and then.
Give Your Cat A Water Fountain Instead Of Stagnant Water
Here's another tip that not many people know, and it has to do with your cat's water bowl. Cats actually don't like drinking stagnant water, and they respond much more to running water. You don't have to build them an entire fountain out in the yard, though. Instead, you can pick up a small cat fountain at most pet stores. Not only will they drink out of fountains more, but it'll also help keep them entertained.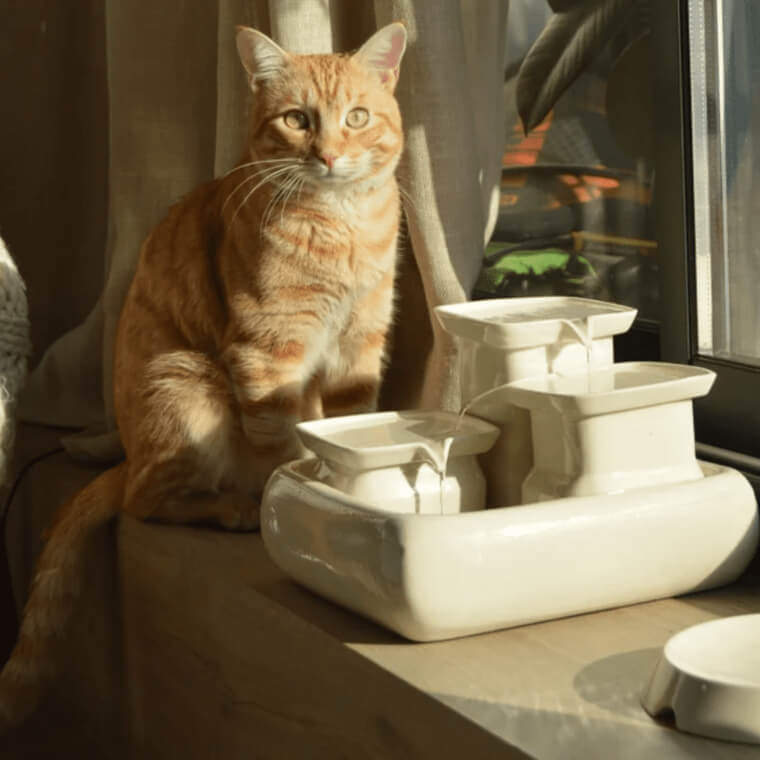 Not to mention that a small cat fountain just looks better than a water bowl filled with stagnant water. These fountains will keep running whether or not you're at home.
Bathing Your Cat Might Not Be Necessary
You don't even need to be a cat owner to know that cats absolutely hate having to take a bath. However, it turns out that if you bathe your cat regularly, all of those scratches and long hours trying to coerce them into the tub might've been for naught. Cats are generally very good at grooming themselves; it's one of the reasons their tongues are so rough in the first place.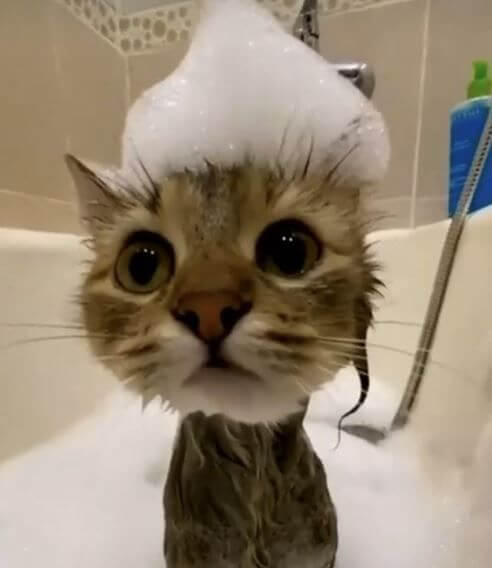 Bathing can also affect their coat's natural production of oils, and bathing should generally only be reserved for when your cat is exceptionally dirty or has been rolling around in something funky.
Use Cereal Containers To Keep Dry Food From Going Stale
This one seems like a no-brainer now, but we've never actually thought of it before. It's much better to store your cat's food in a container, such as a plastic cereal container, than to leave it in a bag. That's because dry cat food is prone to going stale pretty quickly and nobody, not even your cats, likes to eat stale food. Eating stale food can also cause health complications after a while.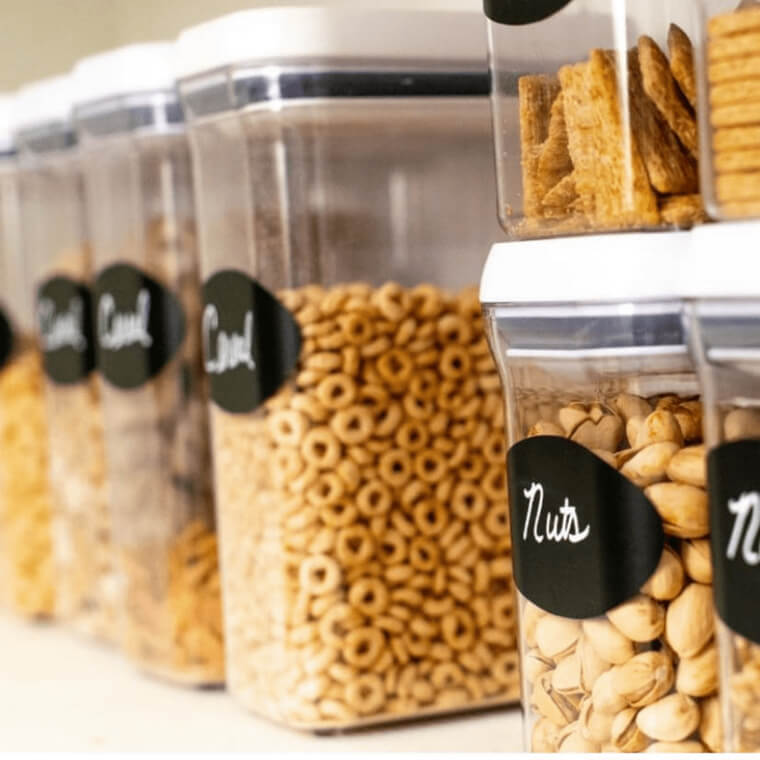 In addition, pouring becomes much easier when done from a container than when it's done from a large cat food bag. You can also reuse your cereal containers.
Weird Sounds Can Point To Underlying Issues
So, before we get into this one, it's important to note that sometimes when your cat makes a strange noise, it's just that, a strange noise. However, you should be aware that there are times when weird vocalizations and noises can actually point to underlying health issues. According to PetMD, some of those weird noises can be caused by several different health issues, so it's important that you're paying attention if you're cat is acting extra strange.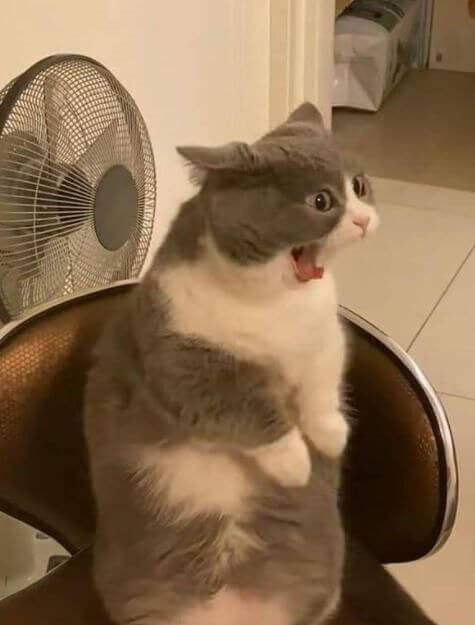 Among those underlying issues could be high blood pressure and thyroid problems, which are fairly serious, especially if left untreated. If you've noticed your cat is making weird sounds, it's best to consult a vet.
Get Rid Of Litter Box Odor With Green Tea
By far, one of the best things about having a cat is that you never have to worry about them using the bathroom on your floor or carpet. Just get them a litter box and their natural instincts kick in. However, you still have to empty a litter box, and sometimes they can get a bit funky smelling, especially if you wait longer between empties. Luckily, there's a pretty simple and natural solution.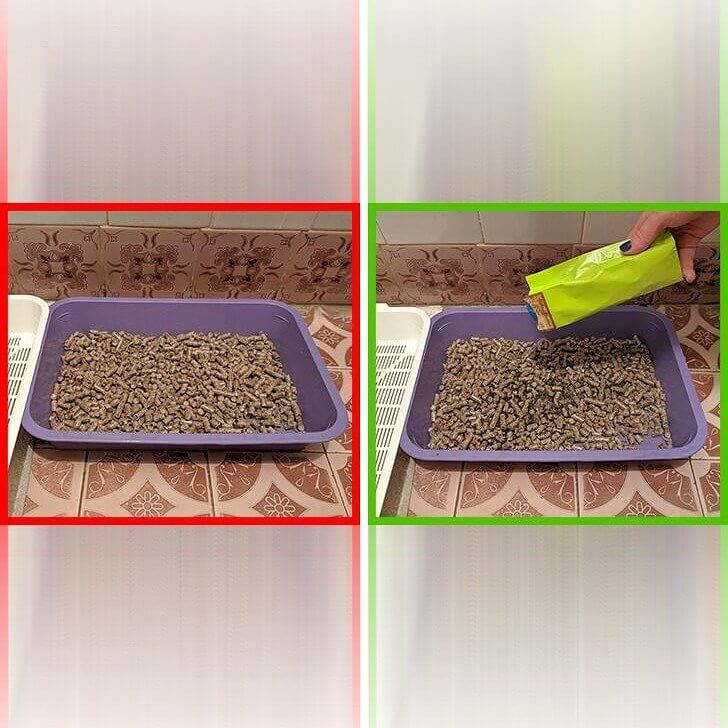 You can pour green tea (dry) into your cat's litter box, and that should take care of any funky odors that would've otherwise made their way around your room or home.
Use Baking Soda And Vinegar As Cleaners
No matter what you do, there are going to be accidents around the house when you own a cat or any pet, for that matter. So, you might want to consider using an all-natural cleaner instead of one that contains harsh chemicals. Baking soda and vinegar are good choices. You can mix vinegar and water in a spray bottle to help kill any bacteria, then pour a little baking soda to help lift stains and odors.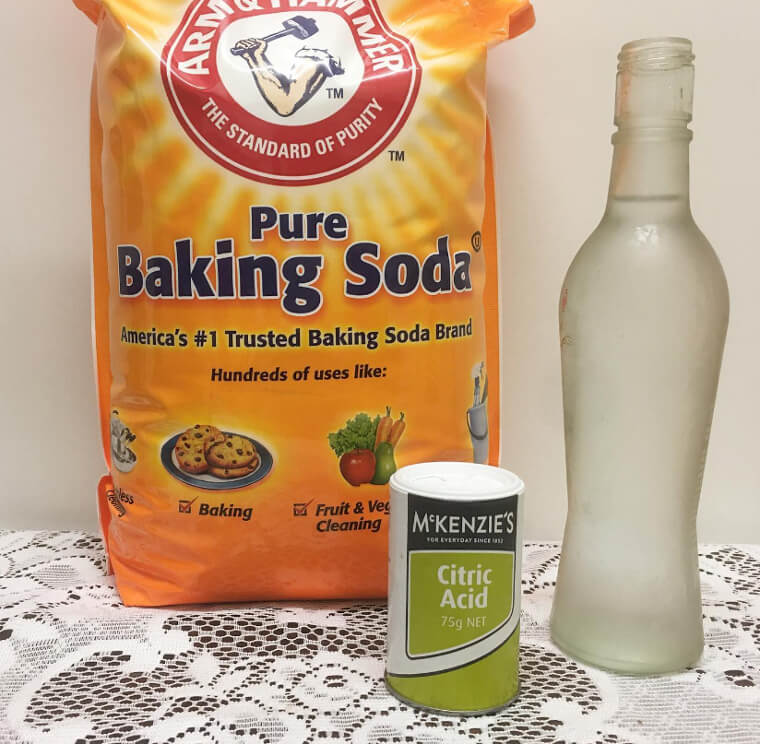 In fact, you don't even need to be a cat owner to use this tip. If you're concerned about the chemicals in harsh cleaners, you can use this to clean just about anything.
Don't Fill Up Your Cat's Food Bowl All the Way
If you've ever seen a really fat cat, then odds are the issue is that they're being fed too much food. Cats will eat however much food is in their bowl, meaning if you fill it to the brim, then they're going to eat all of it. Keep your cat from becoming obese by not filling up their bowls to the top at every meal. It's also important that they have a regular feeding schedule.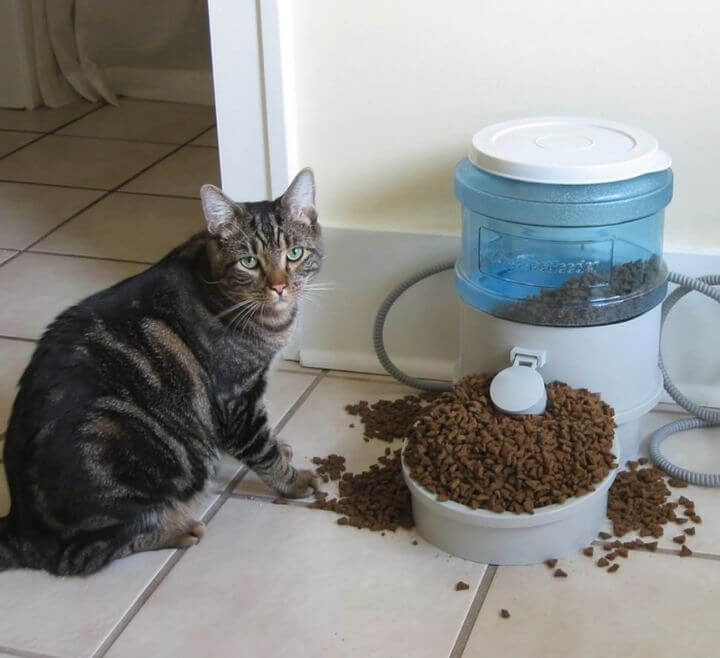 When you're cat gets too fat, that can lead to a lot of different health issues, and you want your little friend to remain happy and healthy for as long as possible.
Help Your Cats Sleep By Playing With Them Before Bed
This one isn't just for your cat; it's also for you. If your cat is still energetic even after you've gone to bed, then it's likely they are going to be crawling all over you and keeping you awake. So, it's usually a good idea to schedule a play session before the two of you hit the sack. It'll help the two of you bond, and it'll even help you reduce some stress.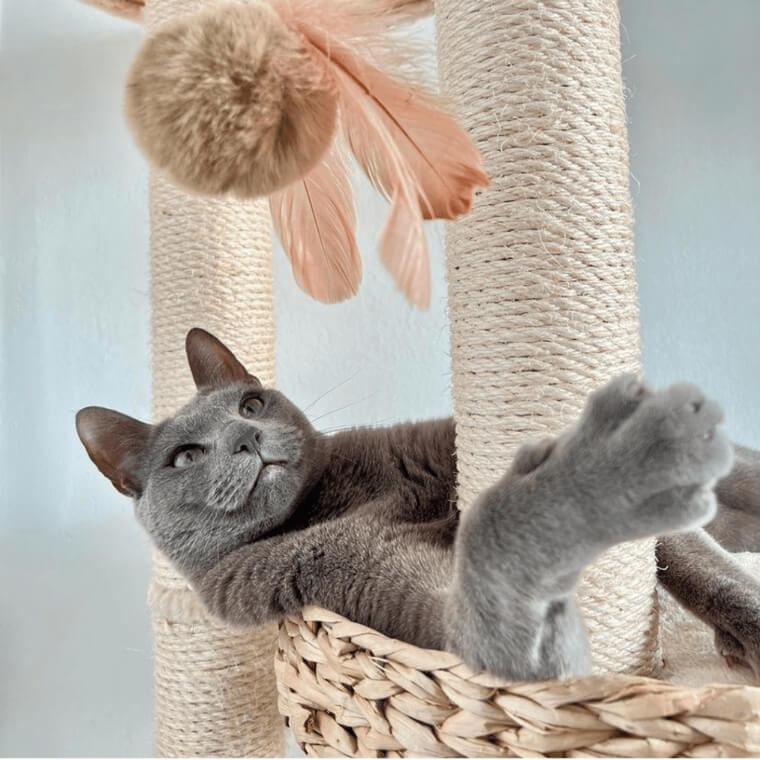 For best results, try and do something that will get your cat as tired as you can get them. They'll sleep better that night, and if you're lucky, you will as well.
Keep Your Cats Water And Food Bowls Separate
Most people keep their pet's water and food bowls right next to one another, but it turns out that this might not be the best way to arrange them. Cats don't actually like eating right next to their water source, nor do they enjoy drinking right next to their food source. Your little diva prefers that they be separate because the scent actually puts them off, according to Americat.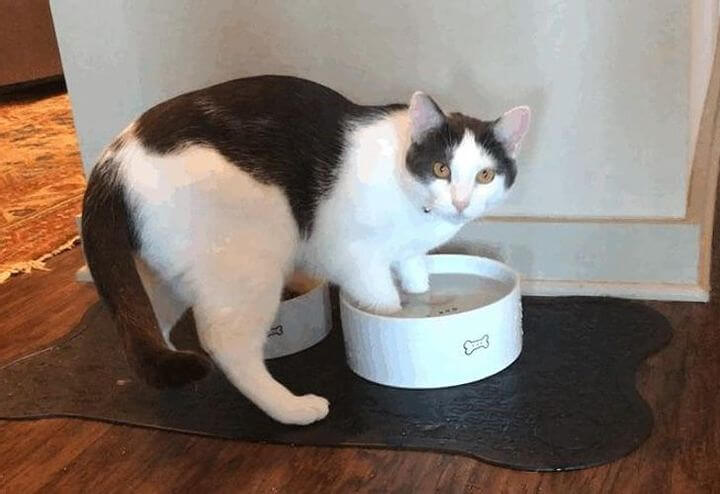 Also, it's just not nice when a bunch of food gets into their water bowl, which is usually what happens when you place them next to one another.
Keep Up With Air Filters In Your Home
While having a cat in your home can be a joy, they do often come with some baggage, such as odors, allergens, hair, and dust. So, it's important that you remember to change and check the air filters in your home regularly. This will help prevent you and your cat from developing allergies, and it'll help your home smell nicer. You can usually pick up air filters at most home supply stores.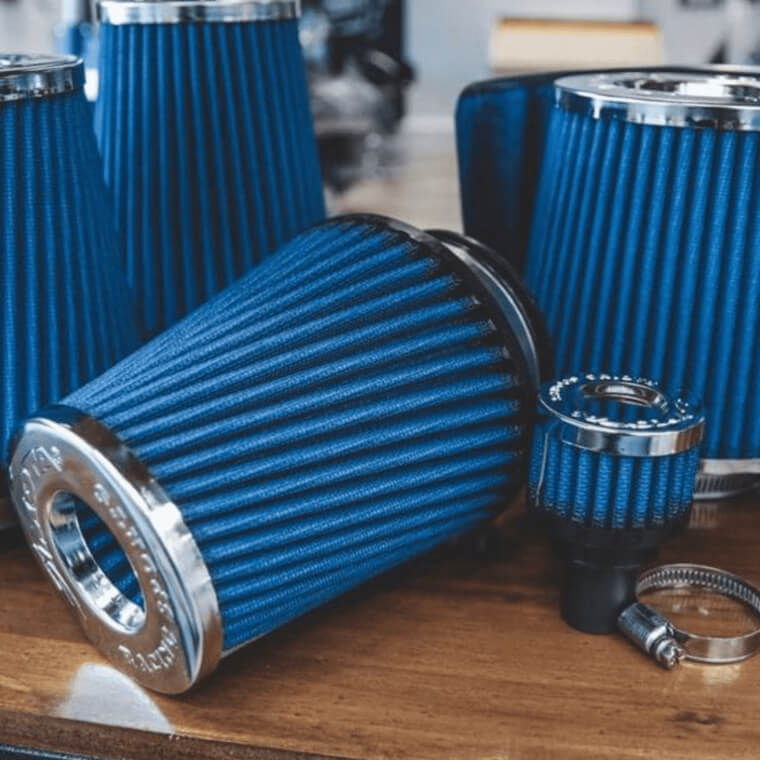 They are also really cheap and only take a couple of minutes, if that, to change out. Your cat and their sensitive nose will thank you for it, too.
Keep Some Lights On For Your Cat
It might seem like your cat can see amazingly in the dark, and they can. Cats are able to use 50% more light than we are, but they don't have night vision like some people might assume. So, it's important that you keep a little bit of light on for your cat a night, even if it's just a faint light source. You don't have to keep every light in the house on.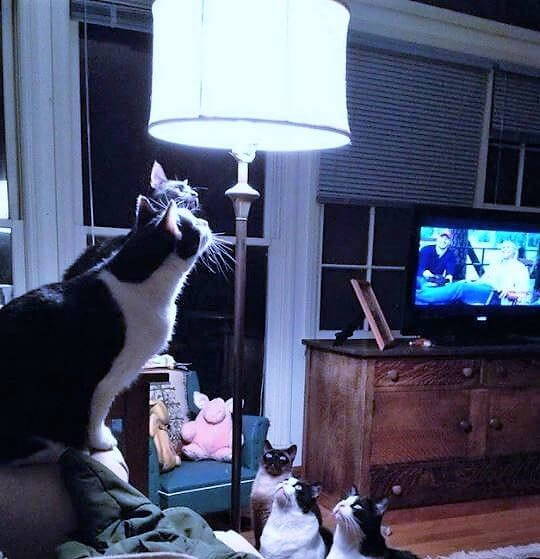 There's also an added bonus to this one, which is that keeping a little light on will help keep you from stepping on your cat when you're walking around at night.
Leave Carriers Out So Your Cat Gets Used To Them
Usually, cat and dog carriers are associated with bad places as far as your pets are concerned. The only time they ever get in them is when they're forced to travel, go to the vet, or some other place they probably don't want to go. So, it's often a good idea to leave these carriers out and open when you can, so that your pets can get used to them.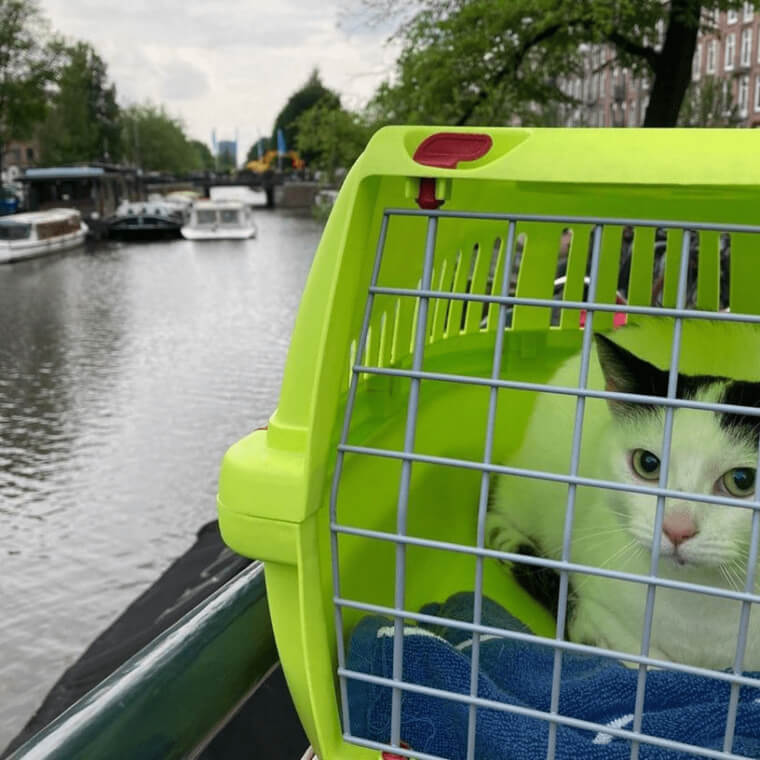 Doing so will help them feel much more comfortable the next time they're forced to go inside one for a trip or a stop by the vet, and they'll be less antsy.
Use A Pheromone Diffuser To Alleviate Stress
Humans won't usually be able to tell, but cats release pheromones when they are put into stressful situations. For example, if you've just gotten a new cat and they're still getting acclimated to your home, then odds are they're releasing pheromones because they're stressed. You can help alleviate some of that stress by using a pheromone diffuser, which just plugs into your wall and releases feline facial pheromones that help your cat calm down.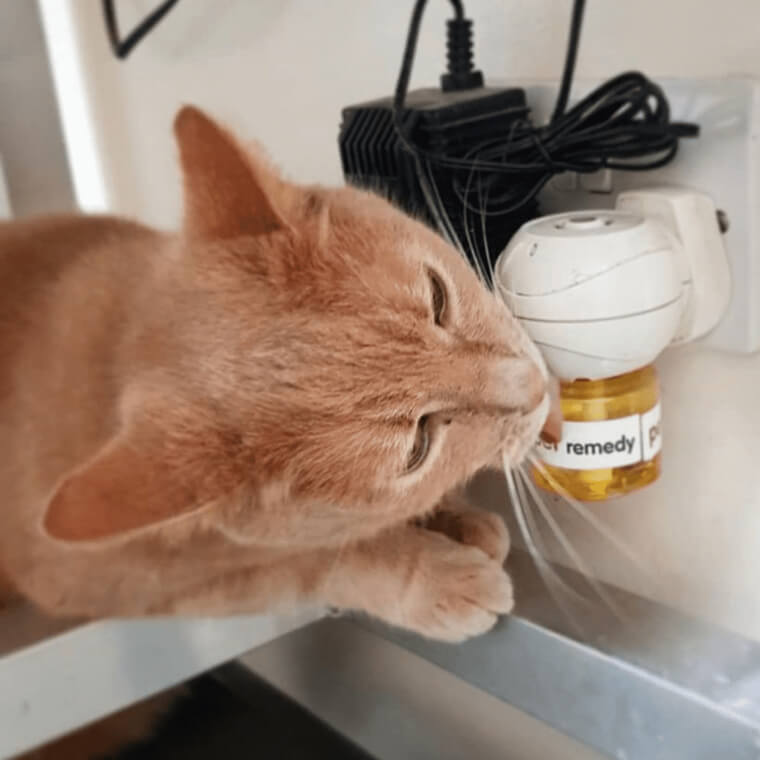 The best part is these are completely odorless, and you're very unlikely to notice any changes, but your little friend will be much less stressed out and more at ease.
Milk Isn't Good For Your Cat
It might seem like common wisdom that cats really enjoy a good bowl of milk, but that's not actually true. In fact, they're actually lactose intolerant most of the time. Cats just can't deal with all of the sugar that's in cow's milk. So, the next time you see some kittens and want to give them a bowl of milk, it's probably best if they skip the cow's milk completely.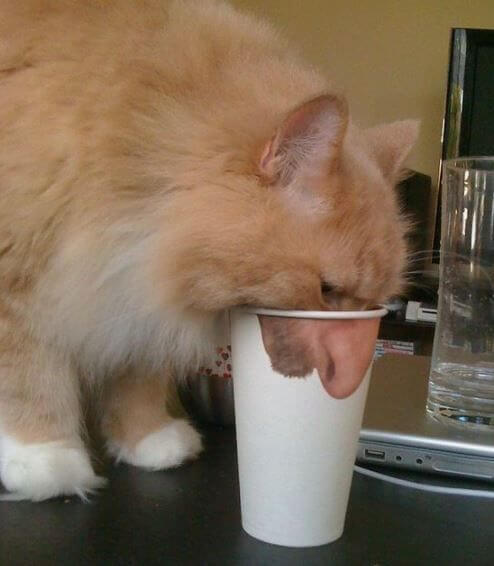 The only thing your cat really needs is a healthy diet and plenty of water and they should be good. If your cat must have milk, pet stores sell special formulas for kittens and cats.
Get Pet Insurance For Unexpected Costs
When it comes to making sure that your pet stays healthy, it's always a good idea to invest in some health insurance for them. That's because just about anything can happen at any time, and the last thing you want is to have to pay an expensive vet bill completely out of pocket. Getting pet insurance will help you have some peace of mind while also protecting your wallet from unforeseen expenses.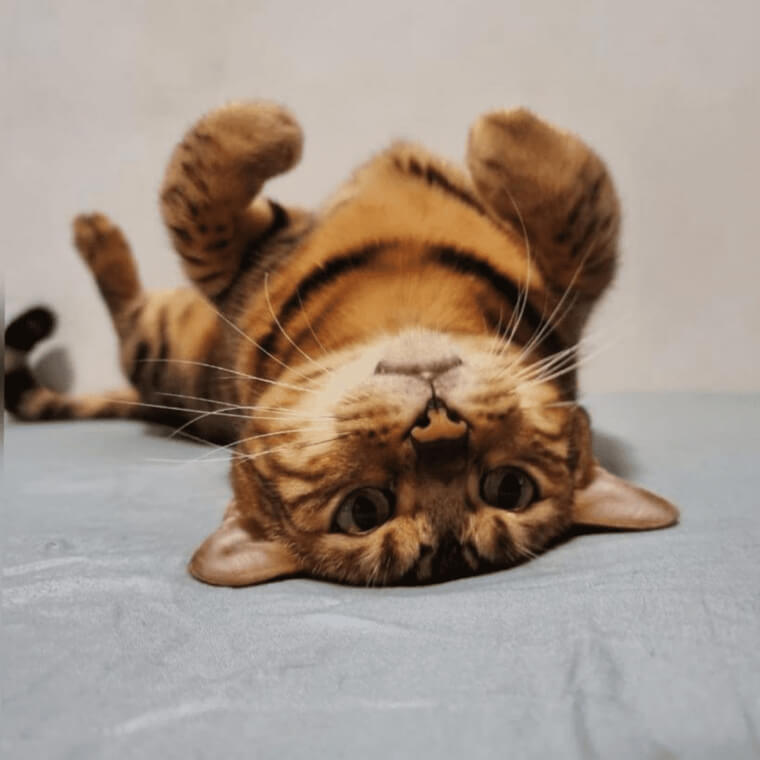 Vet bills can often get nearly as expensive as human bills, depending on what the issue is. And it's pretty easy to compare the rates from different companies now.
Cats (Usually) Land On Their Feet
While yes, it's true that cats land on their feet most of the time, you should still take care to watch your cat and make sure they aren't trying any dangerous leaps. Cats' ability to land on their feet works most of the time, but it doesn't work every time, and when it doesn't, your cat can get pretty injured. Depending on the height they fall from, they could be left paralyzed or seriously injured.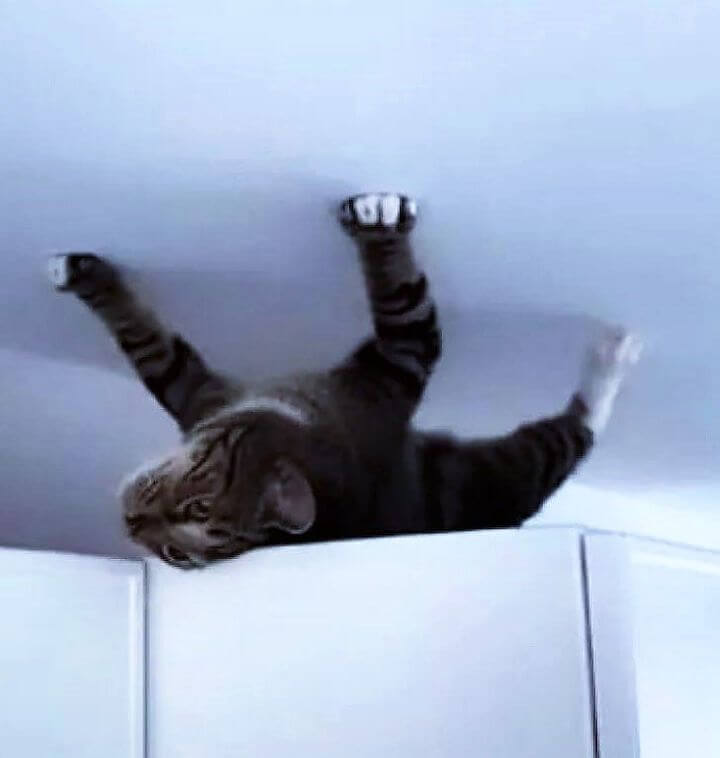 Cats are able to land on their feet so well because of something called a"righting reflex," and it has to do with your cat's balance. It really is an amazing talent, which deserves an entire post of its own.
Use A Rubber Glove To Remove Pet Hair More Easily
This little hack is pretty cool. Often, people will use a vacuum or something similar to try and suck up pet hair, but that doesn't always work so well. Instead, you can actually try using a rubber glove to collect pet hair. This works for both cat and dog hair, but the hair should be naturally attracted to the glove, allowing you to easily collect all of it fairly quickly.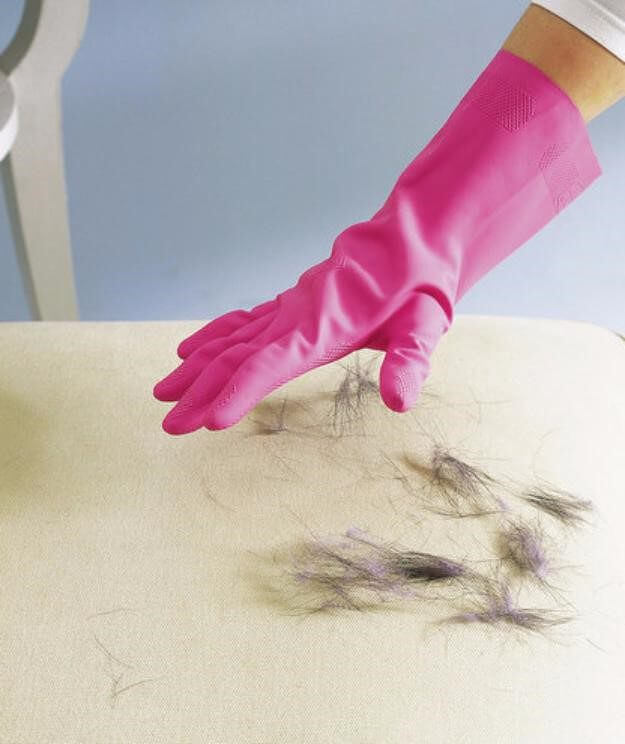 Some rubber gloves out there even come with built-in pads for easier pet hair removal and the best part is it's totally chemical and cleaner free, though you can dampen your glove with water.
Pay Attention To Hair Balls To Monitor Health
While most cats cough up hairballs from time to time, there are times when it can actually point to an underlying issue. The occasional hairball isn't of concern, but if you notice that your cat is constantly doing things like gagging, coughing, or throwing up, then it might be time to see a vet. It's better to be safe than sorry, especially when it comes to your cat's health.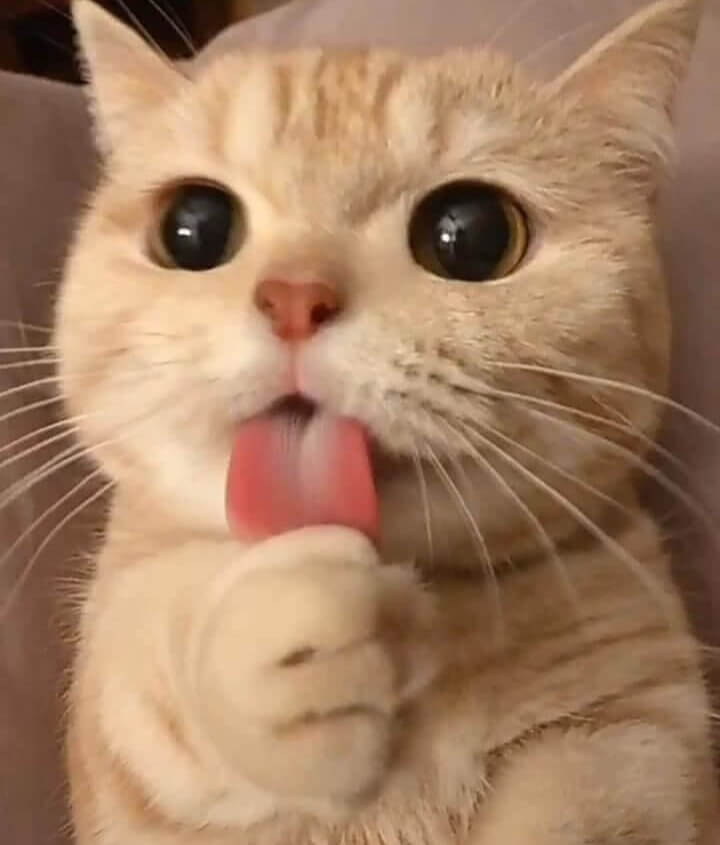 Most cats have evolved to be able to naturally clean themselves and easily digest any hair that's swallowed, so it can definitely be a sign of a problem if they constantly cough up hairballs.
Beware When It Comes To Using Products Designed For Dogs
Your cat and dog might seem like the best of friends, but that doesn't mean that they should share the same products. Everything from their food to their toys is designed with one or the other in mind, so it's important that you only use dog products for dogs and cat products for cats. This is due to a number of reasons, such as size, chemical balances, and just overall different physiology.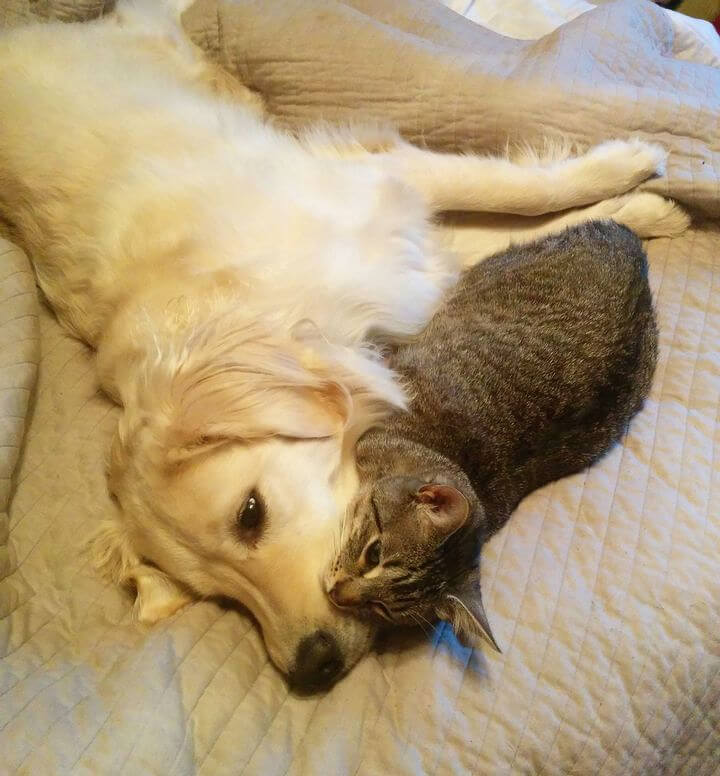 That said, there are, of course, going to be products out there that are perfectly safe for both dogs and cats, which is why it's best to check the labels.
Make Your Cat A Window Basket
This is the ultimate cat perch for your furry friend. A window basket allows cats to get right up to the window and be nosey all day long from the comfort of their bed. The best part is that they're actually really easy to make by yourself, and you can change the cushions and materials to match your home's decor. All you need are a couple of brackets, some plywood, a basket, and cushions.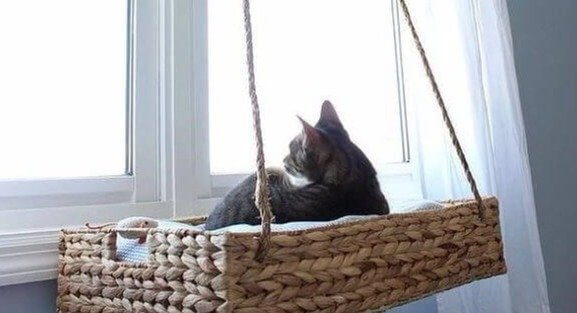 Just mount your brackets underneath the window, screw your piece of plywood on top, attach the basket to that, and then fill it with cushions. You can also add some rope to give it the illusion that it's hanging.