Thylane Blondeau took over the fashion world in such a short time. Born in 2001, the beautiful toddler started her modeling career when she was just four years old and who knew that she could accomplish so much in just 18 years. Here is all you need to know about how Thylane Blondeau became the most beautiful little girl in the world.
1. Welcoming a Beautiful Child into The World
It was 2001 when two well-known celebrities – television host, Véronika Loubry, and French soccer star, Patrick Blondeau – welcomed a cute daughter into their world. They named her Thylane Blondeau.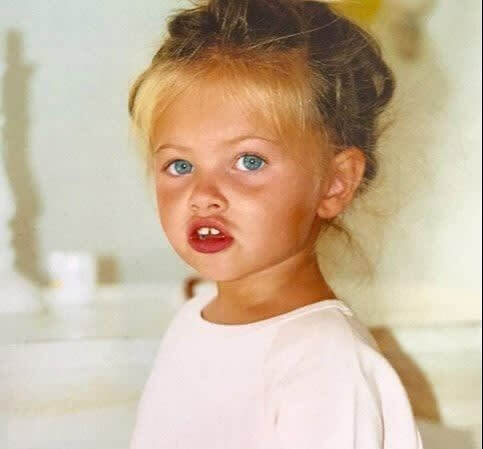 As Thylane was the first-born child, her parents were invested in her life from the beginning. It was due to their constant encouragement and support that she was able to become the star she is today. It was not just the prominence and wealth of Thylane's parents that helped her; it was also her attractive aesthetics that paved a path to a modeling career for her.
2. Famous Father
It can be said that Thylane Blondeau has success in her genes. Her father, Patrick Blondeau, has enjoyed a prolific career in soccer. He was team captain for both the French Ligue 1 and British Premier League and now has a career in coaching soccer.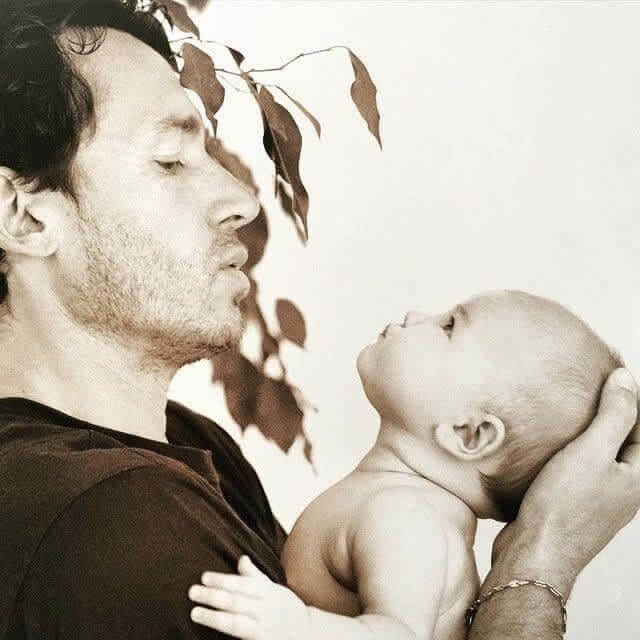 Children try to follow in their parents' footsteps. Although Thylane didn't choose soccer, her interest leaned towards the advertisement industry. That's when her mother, a television host, helped her enter the fashion world.
3. Famous Mother
Thylane's mother, Véronika Loubry, is also a well-known French TV personality. Véronika has mostly focused on working in television and has made a name for herself as a gifted interviewer.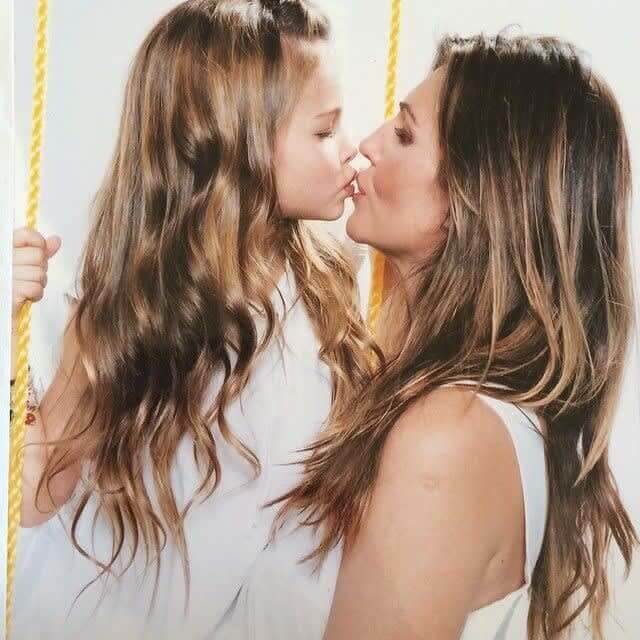 In addition to having a successful career as a television presenter, she has also acted in a few television shows. Although Véronika's career was more focused on television, she had a passion for something else.
4. Choosing Another Endeavor
Véronika Loubry had already established herself in the television industry, but she wanted to follow something she had been dreaming about for a long time. She was already hailed as a talented television presenter, and though she enjoyed her work, it wasn't her passion.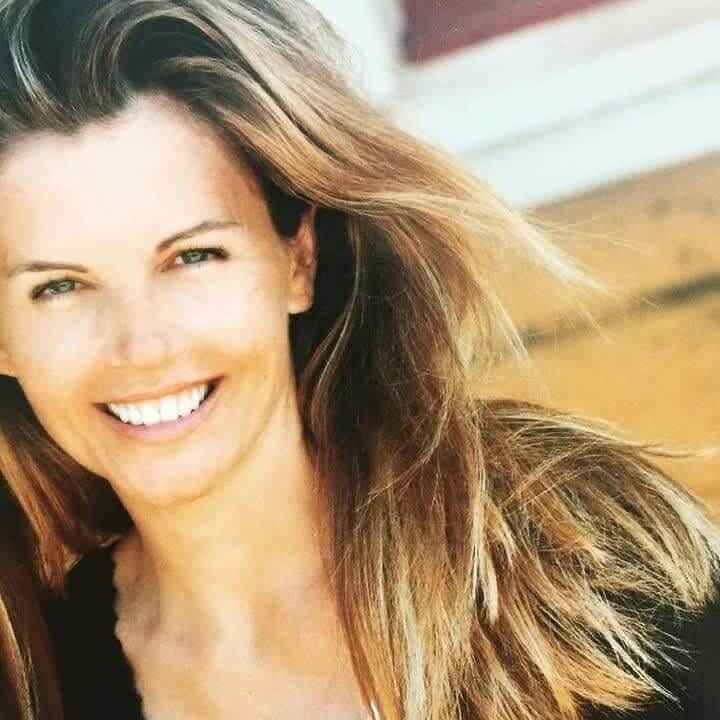 So, she finally decided to change the direction of her profession and go for what she truly loved; the fantastic world of fashion. To start her new career path, there was no better place than France – one of the fashion capitals of the world. She didn't know at that time that her bold decision would help pave the path for her daughter into the world of fashion.
5. Starting a Catwalk Career at a Very Young Age
Although most countries have a minimum age requirement when it comes to runway modeling, there are different children laws in France. Hence, it helped Thylane to start her catwalk career at a very young age. All kids are beautiful, and everyone who had seen Thylane would swear that there was something else about her that made her so strikingly beautiful.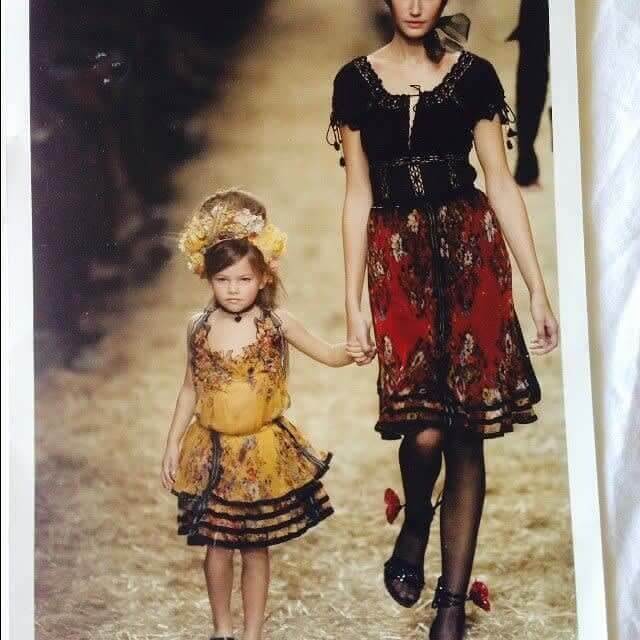 It didn't take long for her to get picked up for her first gig as a toddler walking on the runway. And her first gig was for a famous designer Jean Paul Gaultier. As Thylane walked the runway with an older model, everyone noticed the confidence on her face. She strutted down the catwalk with good ease, and everyone knew that a star was in the making.
6. First Professional Photoshoot
Thylane Blondeau was lucky enough to get employed by a renowned fashion designer, Jean-Paul Gaultier. But who was the first photographer who took her professional photographs? It was none other than the talented Dani Brubaker, who is considered to be one of the world's most famous photographers.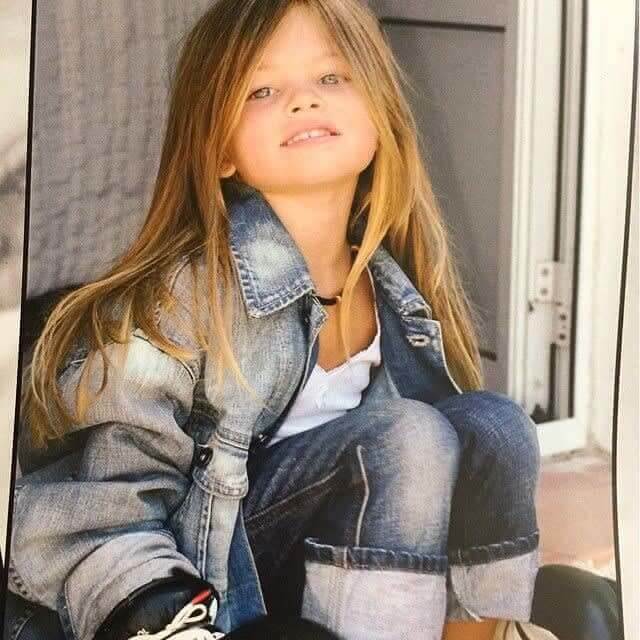 Thylane was just seven-years-old when she was shot in her first real photoshoot. The exciting photos of the adorable Thylane helped her a lot in advancing her career. Fast forward three years, and she landed a great opportunity about which the media started to raise questions.
7. Landing a Big Gig
Thylane's first photoshoot was just a start as she then worked for some elite fashion advertisers and publications. After her first real photoshoot at the age of seven, she modeled in several photoshoots in the next three years — however, none of those opportunities matched with one that completely changed her life.
She was just ten years old when she got a chance to be featured in Vogue Magazine. She participated in a photoshoot for Vogue Paris' children's edition. It was a gig that fashionistas dream about their whole lives, and Thylane was able to get it at a very young age. The parents of Thylane had to think twice before making their decision, but they soon found out the repercussions of accepting such a big job offer.
8. Unexpected Turn of Events
When Thylane Blondeau's parents finally decided to accept a job for their daughter for Vogue Paris children issue, they didn't know that their decision would have such unexpected consequences. They didn't make their decision in a spur of the moment and they thought a lot before making it. But they had no idea that it would slowly turn into a societal nightmare.
The spread included their daughter posing in adult clothing. So, when people saw Thylane posing in more mature clothing in the pictures, it sparked controversy. Soon, it became a national dispute all over France over the issue of over-sexualization of minors in the media and advertising. It was expected that the ripple would settle down, but that's not what happened.
9. A Debate That Spread to Other Countries
No one expected the repercussions of the controversy to spread to other countries and different continents. It didn't take long for the debate to be heard all over Europe, and it reached the United States as well.
According to Psychologist Emma Grey, "This picture is the antithesis of what childhood in our society should be; a child being exposed to a world she is not yet equipped to deal with solely to serve the needs of the adults around her." So, was it such a big issue, or was it created into one?
10. Taking an Important Decision
When Patrick Blondeau and Véronika Loubry saw that the controversial debate wasn't settling down, they had to make a crucial parental decision. Thylane's mother loved the fashion industry, but she was not prepared to sacrifice her beloved daughter for it.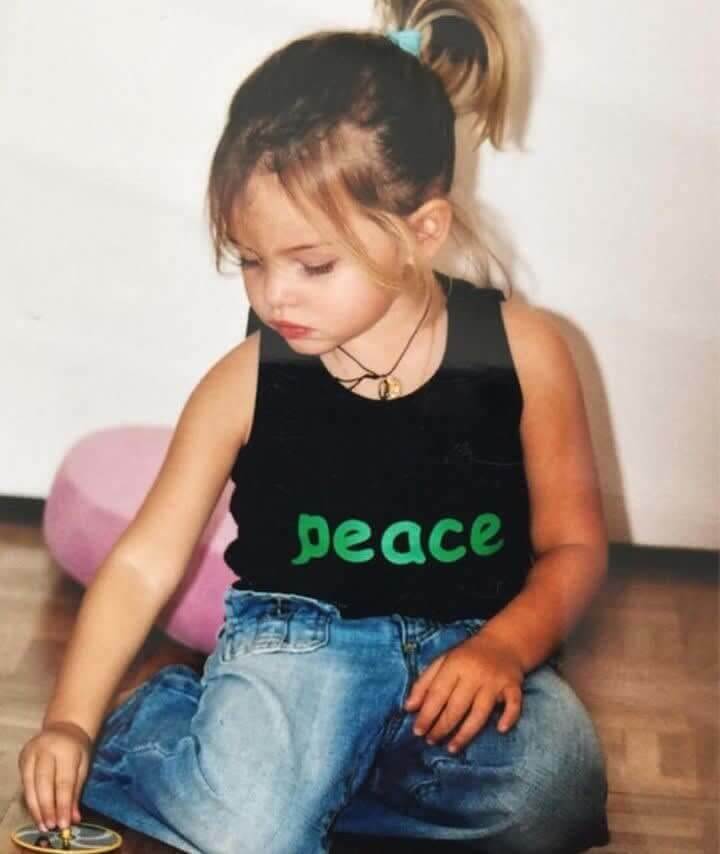 She knew that it was best to decline any more prospects. She and her husband decided that it would be best not to accept any more modeling jobs. They wanted to focus on giving their daughter a positive and healthy childhood, and for the controversy to go away.
11. An Expensive Necklace
Thylane's mother had decided that they would not accept any modeling jobs, and it meant that their daughter's career in fashion was temporarily put on hold. However, the media was still concerned about the photos for Vogue Paris. Some people were questioning their parenting.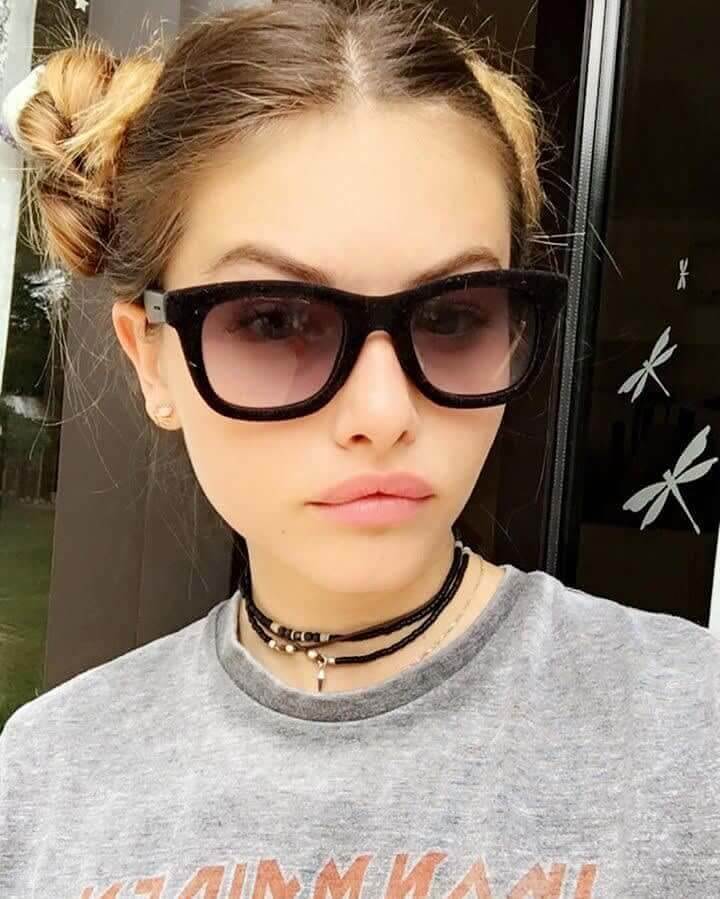 When a French newspaper approached Véronika Loubry and asked what her thoughts were on the controversial photoshoot, she calmly replied, "I admit, I was shocked during the photoshoot. But let me be precise: the only thing that shocked me is that the necklace she wore was worth €3 million!"
12. Coming Back with A Bang
When Thylane Blondeau started working again, she got large backing from the social media world. Despite participating in a controversial advertisement when she was just ten years old, she continued to model with a fresh start.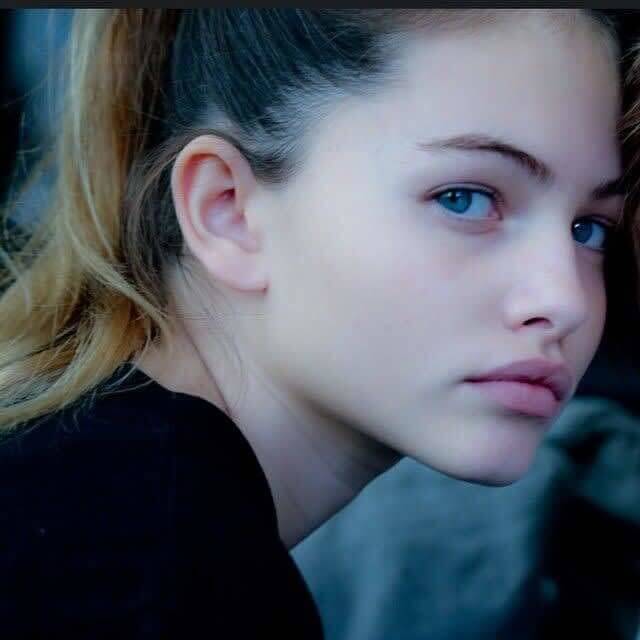 As she entered her teenage years, she worked more, and started to gain a significant following on social media. Her decision to walk back into the fashion world was a huge success as her number of followers on Instagram grew rapidly. As of now, she has over 3.3 million followers on Instagram
13. Creating a Big Wave
Thylane Blondeau had a different childhood than her peers. As she continued modeling after a little break, she built an impressive following on Instagram in a short time.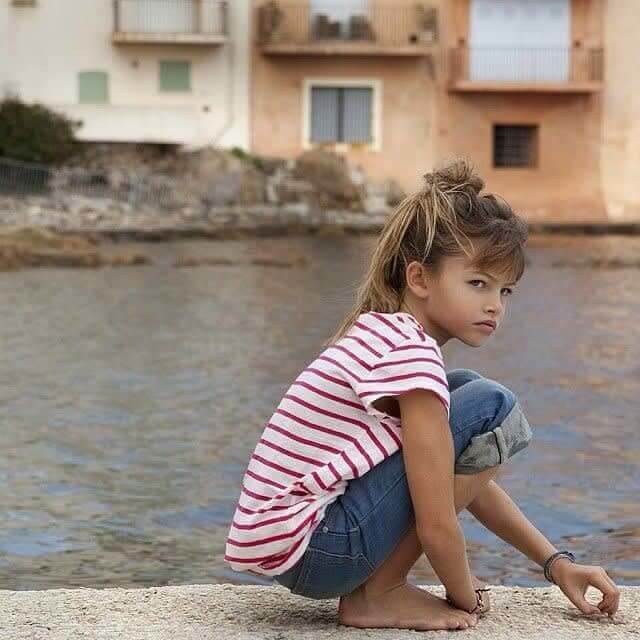 Everyone in the fashion world started to notice her, and she knew how to sweep everyone off their feet with her fierce game. She was only 14-years-old when the world-famous, Elite IMG International Modeling Agency gave her a contract.
14. Did She Like Her Lifestyle?
People who are in the fashion world and those who follow it can quickly tell you modeling can be tough. So, did it mean that Thylane, who was modeling at a very young age, liked her lifestyle? Although Thylane took a break from modeling for a few years, some people had concerns regarding her will in the decision.
In an interview with Teen Vogue, Thylane answered the question. She said that she enjoys working as a model and is quite satisfied with how she is building her career. She added, "My favorite part of the job is meeting new photographers and makeup artists," she said. "I love to try on all the clothes, too!"
15. A New Venture
When it came down to print media, Thylane Blondeau worked with dedication and commitment, and her hard work helped her achieve a lot of success as well – but what about acting? As she was taking calculated decisions to make a name for herself in the print media, she thought of some experimentation.
In 2015, she decided to give the entertainment industry a try. She auditioned for a role in the sequel to a famous French film and got the part in her first attempt. She received a role for the movie Belle et Sébastien (Belle & Sébastien: The Adventure Continues).
16. A Witty Reply
Although people didn't have much issue when Thylane showed her acting skills in a movie, the media was still asking questions about her modeling. When the film Belle et Sébastien was released, the controversy of child modeling came up again.
An interviewer asked Thylane about her thoughts on being too young to model. In response, she said, "Well, Kate Moss started modeling at the age of fifteen, and that was a little while ago," she said. "So, no. I'm not too young. If you have a good agency and people who take care of you, it's perfect."
17. Becoming a Big Sister
Thylane had a pretty unique and adventurous childhood that was filled with exciting opportunities and surprises. A year after she had the life-changing runway walk experience, she became a big sister.
It was the most meaningful thing that happened to her. She was the only child in the house, and now she was sister to the cute baby brother Ayrton-Romeø Blondeau.
18. Like Sister, Like Brother
Thylane Blondeau had to go through a lot of controversies concerning her age, and even her consent to model at the age of 10, but what most people didn't notice was her attitude towards the modeling world. It seemed quite apparent that she was happy with her overall experience.
As a whole, she truly enjoyed the atmosphere of the fashion industry and loved everything about it. That explains why she is so amazing at modeling. Her little brother, Ayrton, would soon follow his sister's footsteps as well.
19. A Hard Worker
If you are a teenager and you start to work, then it can become difficult to balance school, friends, and work. So, it is understandable that the concept of working as a teenager can be demanding.
Thylane was modeling, and she knew that it was going to be challenging and exhausting to travel around all the time on top of work. But she also learned to work hard and enjoy its benefits.
20. Work Hard, Play Hard
Understandably, the working conditions of a model can be challenging and exhausting, but it is equally rewarding as well. What Thylane did so well was that she was mentally prepared to work hard because she knew that it would help her get to experience great events.
Moreover, it also helped her meet celebrities. Take this photo as an example. Here, she met Kanye West (who needs no introduction) before she turned sixteen. She is living a dream life.
21. Gigi Hadid as Older Sister?
Thylane Blondeau doesn't have an older sister, but what if Gigi Hadid could be one? We think that the 24-year old world-famous runway model could easily be her older sister.
After all, both of them became successful stars at such a young age. And IMG Models signed Gigi Hadid in 2013 (just a couple of years before they signed on Thylane Blondeau). Call us crazy, but we think they look so similar to each other as well.
22. Beauty with Brains
Although the high-society lifestyle and fame can be difficult to handle for most people, especially when you are young, it didn't have a lot of effect on Thylane Blondeau. She knew very well that a career in modeling would mean a lot of networking, competition, and a constant need to keep a balanced life between being a kid and a star as well. She remained committed and dedicated to her passion despite facing ups and downs at a very young age.
Her unwavering passion is exactly what you need to survive and thrive in a highly competitive industry. One thing that has impressed a lot of people is how she has managed to maintain balance and give importance to her priorities.
23. Focusing on Studies As Well
As we mentioned before, Thylane Blondeau understands the importance of priorities, and she is not afraid to share them either. There is no denying that school can be very stressful. But she believes that school is an essential aspect of her life. So, people are curious to know how she can maintain a balance between her work and school life.
After Paris Fashion Week in 2016, an interviewer from W Magazine asked Thylane Blondeau about her plans on spending the rest of her evening. She replied, "Going home to get some rest and going to school."
24. Big Birthday Surprise
If we take a look back at past milestones of Thylane Blondeau, you can see that she started modeling at the age of four and then was photographed by Dani Brubaker. She was also featured in Vogue Paris and got a contract offer from IMG International Modeling Agency. But none of these milestones were as close as what she achieved on her sixteen birthday.
In April 2017 (exactly on her sixteen birthday), she was contracted as the brand ambassador for L'Oréal Paris. Today, she is known as the youngest 'Loréalista" in history.
25. More Big Things Came Her Way
Thylane Blondeau became the ambassador of L'Oréal Paris on her sixteen birthday, and she didn't know that it was the start of an excellent year for her. After becoming the brand ambassador of such a big brand, she got a special role with Dolce & Gabbana as well.
It was a big deal for her because the D&G campaign comprised some of the biggest icons of the Fashion world. She even co-starred in the millennial-themed spring/summer campaign with singer/actress Zendaya, IMG model Presley Gerber, and model/musician Lucky Blue.
26. Ending 2017 on a High Note As Well
2017 was certainly a great year for Thylane as she went on to work with big brands such as L'Oréal and Dolce & Gabbana. So, when the "Independent Critics List of the 100 Most Beautiful Faces of 2017" was released in December, the talented and highly impressive model made it to SECOND place.
Although she was nominated multiples times for the list, she was never nominated this high. It is worth mentioning here that each time she was nominated, she got higher in the list than before.
27. Only Getting Better
It was not Thylane's first appearance on the "Independent Critics List of the 100 Most Beautiful Faces." In fact, she had appeared on it in 2014 (she ranked in 84th place) in 2015 (she ranked among the top 30), and in 2016 (she ranked in 5th place). As she got older, her rank number got higher.
It wasn't a big surprise when she was again nominated on the list. However, this time, she finally got first place. She was officially named "The Most Beautiful Face of 2018" by the Independent Critics List.
28. Making the Best of The Digital Age
Thylane Blondeau can count herself lucky because she is a Generation Z baby. Growing up in an industry at a time when the Internet is a goldmine of entertainment, she is making the best out of social media.
She has a lot of social media following. With over 3 million Instagram followers, she isn't just sticking to one platform. She also has a lively presence on YouTube and Twitter.
29. Living the Dream
Thylane Blondeau is smart and she knows how to keep her career on the right path. Although she is living an elite life, she is working equally hard for it. Thanks to her age, she is relatable in the social media world and she has a highly impressive outreach to girls about inner-strength and doing what they want to do.
In just a few years, Thylane has surely experimented a lot from runway walks to even acting, and it is exciting to see what her next career move will be.
30. More Branching Out
Thylane has certainly developed a lot in such a short time in the fashion world, and her fans are excited to know more about her future plans. She isn't going to say goodbye to modeling anytime soon and she wants to act more, but there is another thing that she's really interested in doing.
She has been working on a new business idea. The aspiring model has high hopes for her new clothing line called Heaven May.
31. Keeping Everyone on the Edge of Their Seat
One thing that we can say about Thylane Blondeau is that she is a highly motivated and lively girl. At such a young age, she has been all over the place. Whether it is modeling, acting, social media managing, or even creating a new business, she has done quite a lot, and it seems like she has no plans for stopping anytime soon.
However, we have no idea whether she will choose to study in college after graduating from high school or if she is going to write a book. We are sure about one thing that no matter what she plans, she is more than equipped to achieve it.
32. Her Vision
Thylane is quite passionate about her new clothing line Heaven May. "I've been dreaming of launching my own brand for a really long time. I hope Heaven May will give my community the empowerment and self-confidence we're all looking for."
It seems quite evident that she is excited about her business, and we hope she achieves a lot of success in it. Amazingly, she is so young, and yet she knows how to keep everything together in her life. She is undoubtedly a role model for a lot of girls out there.
33. Ruling Social Media, Especially Instagram
Thylane Blondeau understands the power of social media in this digital age. Given the fact that she is a teenager, she is part of a generation that can be inspired by setting a new trend or a social media post that encourages positivity.
It is great to see that the model understands her responsibility as a celebrity. She hopes to inspire others to live positively. Her followers on social media, especially Instagram, are growing on a daily basis. She is certainly ruling social media at such a young age.
34. Her Instagram Account is Lit!
If you haven't seen or followed Thylane Blondeau's Instagram account, then you have been using Instagram wrong. Her IG account is filled with dynamic and creative pictures of her. While some photos are cute, others are more dark & edgy. In some pictures, you'll see her chilling around the house and in others, you'll see her on the runway walking like a boss.
She knows how to keep her fans posted, and many of her followers eagerly wait for her new posts. No wonder why she gathered such impressive following in such a short time.
35. Maintaining Balance in IG Posts As Well
One thing we all have come to know about Thylane Blondeau so far is that she knows how to maintain balance in her life. You'll be surprised to know that she does the same when it comes to managing her Instagram account as well. She doesn't just share all the glamorous photos. Instead, she shares behind the scenes moments with her fans to show them how much effort is put into making them look good.
She has maintained an impressive balance between her glamorous high-society lifestyle and a more relatable hard-working version of herself. You can find her relaxing in over-sized sweat-shirts and also in glamorous photoshoots.
36. Modern Ways to Connect
In the 1990s and 2000s, celebrities and models used to hide their no-so glamorous lifestyles, but models such as Thylane do the exact opposite.
Whether it is sharing a candid photo of her just hanging out at home, Thylane isn't shy about sharing anything on her account. She knows how to connect with her fans, and we love how she does it so effortlessly.
37. Behind-the-Scenes Photos
Many models share their glamorous and fancy photos, but what Thylane Blondeau focuses a lot on is to share everything with her fans, and that includes behind-the-scenes snapshots. Whenever she is in the process of having her hair or makeup done, she takes some selfies and candid photos.
Although she takes a lot of random photos, we find it amazing that she is always able to show some sort of creativity in all of her photos.
38. She's Living The Ultimate Millennial Dream
Apart from some creative photos on Thylane's Instagram account, there are her traveling photos as well which range from her waiting at the airport to visiting historical sites. In some photos, she can be seen staying in her hotel room while in others she is visiting some of the most beautiful locations in the world.
It is really amazing how she is able to explore so many places in the world at such a young age. It goes without saying that she is living the ultimate millennial dream.
39. So, What's Next?
What we have seen so far tells us one thing, this girl is amazing. She is talented, hardworking, committed, and passionate about her work. She likes to take on new challenges, and she is full of life. Thylane Blondeau is rocking everything that comes her way.
From runway shows to modeling print ads, she knows what she is doing in her life. Perhaps there is another surprise that might be heading our way. For now, all we can do is wait.
The Background In These Photos Is Much Funnier Than The Front
Brenda Miller
This article was originally published on Kueez
Whenever we take a picture, we usually focus much more on the main subject and ignore its surrounding. But sometimes, the background of the photo can be just as interesting, if not more. From ingenious accidental photobombs to downright hilarious well-thought-out sabotages, these photos are too good to ignore, and will make you pay better attention to your surrounding the next time you snap a picture. For some of the best photos ever taken, read on!
This Beluga Whale Didn't Want To Miss The Party
First of all, props to this couple for choosing one of the most creative settings to officiate their wedding. They seem to be getting married in some sort of aquarium, and it looks absolutely magical, which probably says a lot about their characters.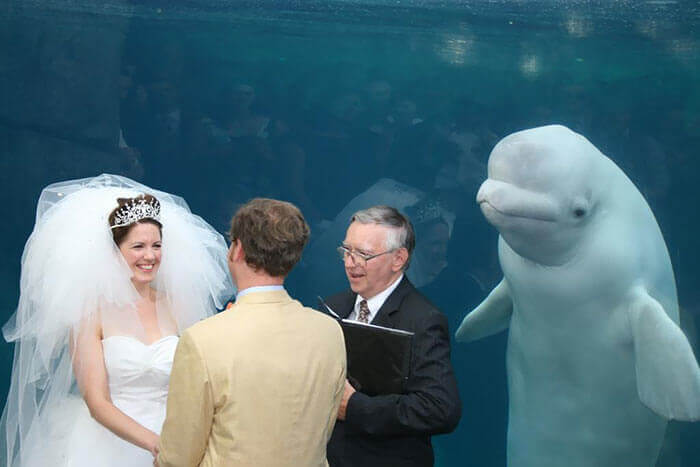 Here we see that one big guy wasn't willing to miss on the action, so it made its way right next to the happy couple. The beluga whale seems to have come out of nowhere, but it sure looks like it approves whatever is happening there.
Prince Harry Is The Best Photobomber
What are the chances that when someone takes a picture of you and your pal, Prince Harry will stop doing whatever he is doing in order to photobomb your picture? This lucky guy was definitely ecstatic when he realized that that's exactly what happened to him.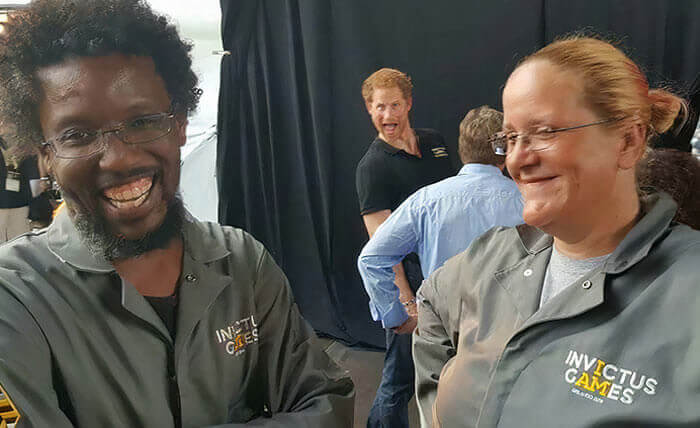 As told by his friend, this guy was working at The Invictus Games when Prince Harry suddenly appeared on set and made his way to the background for the picture. The friend then posted the memorable moment in honor of the Royal Wedding between the Prince and Meghan Markle.
The Timing Couldn't Have Been Better
This happy couple asked someone to take a photo of them at the Christ the Redeemer statue during their trip to Rio de Janeiro. At first, the photo didn't seem to have anything different about it, since most tourists who travel to Rio de Janeiro take a similar photo up there.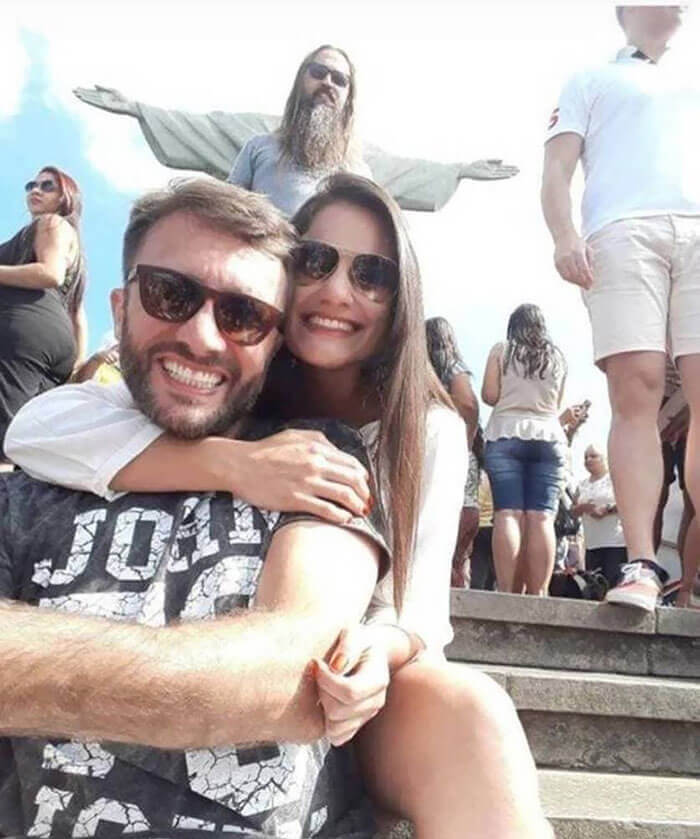 But these guys were really lucky because the same second the person snapped the photo, a guy who literally looks like Jesus appeared in the background, in the most perfect angle. It actually looks like the hands are coming out of this body with this angle.
The Funniest Lifeguard Ever
Lifeguards have one of the most important jobs out there, and a really fun profession in general. Just imagine spending the whole day at the beach near the sand and the water. It sounds pretty perfect to us! They also get to meet lots of new people, and as it looks like in this picture, they also get to photobomb a picture or two.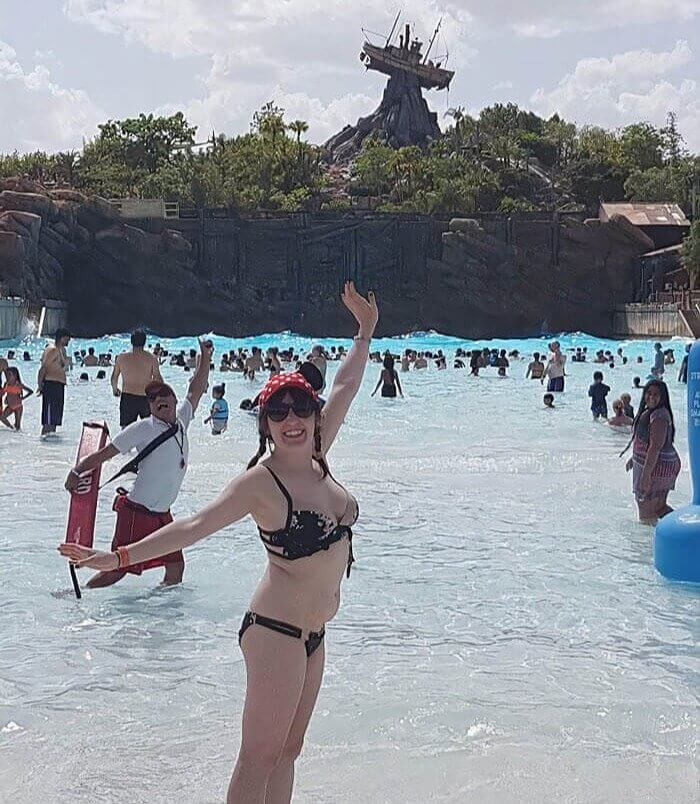 Just imagine the number of people they see making similar poses throughout the day. This guy has clearly gotten the hang of it because he copied this beachgoer's pose to perfection.
What A Lovely Photobomb
This person was ecstatic to have their mom visiting them in Anchorage for a few days. So as one does, they took the mom around the city so she could explore some of the most beautiful and well-known places Anchorage has to offer.
When they got close to this railway, the mom wanted to pose right in front of the beautiful scenery in the background. But at the exact same moment the photo was taken, a train passed by and the hilarious driver decided to be part of the picture too. It ended up being a perfectly timed photobomb.
Getting In On The Bachelorette Party
Bachelorette parties are probably one of the most fun and memorable moments brides-to-be get to spend with their closest friends, siblings, and whoever they want to include. From the looks of this picture, this future bride was having the best time with her girl squad, and they sure knew how to show it!
But it looks like a random person passing by didn't want to miss on the fun, so they made sure to strike a pose at the right moment. We wonder how those girls felt when they saw the picture!
This Horse Definitely Knows A Thing Or Two About Photobombing
If you're familiar with horses, then you probably know that they are arguably some of the sweetest and most majestic animals out there. This person clearly knows it, and had to take a picture of their adorable horse in what appears to be a freezing cold winter day.
But little did this person know that this baby horse, or foal, was ready to photobomb the picture, with the funniest expression we've ever seen. Who knew horses can pull off duck faces? The animal kingdom is a fascinating place.
Jason Momoa Crashes This Couple's Wedding
What are the chances that Jason Momoa will crash a person's wedding? Apparently, the Aquaman star was just taking a walk by the beach when he realized that a couple was getting married. The actor couldn't help but stop and approach the two of them to congratulate them.
He then proceeded to make his way to several photos during the couple's photoshoot, making their already memorable Hawaii wedding into one of the most incredible days of their lives. He even made the effort to make some Aquaman poses, making the experience even better.
The Most Adorable Photobomb Ever
Here's the thing, there are photobombs that are hilarious and there are photobombs that are simply the cutest thing we have ever seen. This parent was taking a cute photo of their baby learning to crawl when their cat decided to make its way to the background of the photo.
That resulted in a combination of an adorable baby posing for the photo with a little tail in the background. The fact that we cannot see the cat's face or body makes the whole thing even more believable, as it seems like they have both blended into one.
This Dolphin That Wanted To Be A Part of The Photo
Pregnancy photoshoots are fun and memorable moments that are cherished forever. This mom-to-be had finally decided to get hers, going for a beautiful and peaceful scenery at the beach. What she didn't know though was that the photoshoot was taking place in the middle of dolphin season, and several dolphins were actually swimming in the area.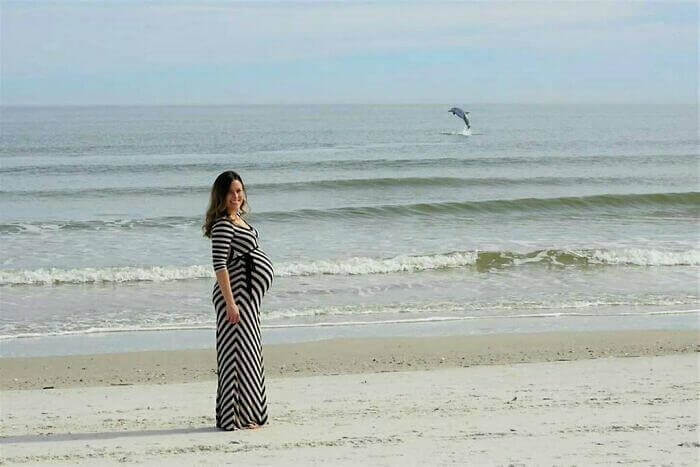 To her luck, one of them decided to be a part of the photo, and just randomly jumped exactly at the same moment the photographer snapped the photo. How lucky!
Best Friends Forever
Almost every friendship out there has a calm friend and a goofy one, and these two adorable pups definitely prove that to be true. When their doggy parent began taking their photos, they both looked at the camera and posed showing how much of a good boy each of them was.
But then, one of the dogs' goofy side started to come out, and they could no longer hold a straight face in the background. The result was this cute photo collage of both of them that shows each of their personalities clearly.
Oh, Hey There!
First thing's first, we need to give this picture the props it deserves. The entire scenery is absolutely perfect, with the desert's sand looking immense and majestic, at what looks like the golden hour. This person managed to snap a picture of two camels, with one of them really up close and personal, and the other one just randomly popping in the back.
The photobomb is so believable that even the camel's expression makes perfect sense. Thankfully, this person's instinct was quick enough to take a perfect photo at the right time.
A Whole Other Level Of Photobombing
It's safe to say that many of us would agree that this kid's photobombing skills are simply beyond belief. This mother and daughter were just innocently posing for a picture when someone decided to make their way into the background.
The kid ran all the way to the water and took the highest jump and dive he could manage. He totally succeeded in creating an unforgettable background for the photo, which we're sure the family will cherish forever.
When Your Younger Selves Photobomb Your Photo
Okay, we're not sure about you, but this picture looks like something completely out of this world to us. This person shared a photo of their mom and her friends on social media, while they were attending a sports game together. When they stopped to take a selfie, a group of three girls decided to join the fun and to pose in the background.
What was really creepy though is that it looked like the three girls were nothing more than the same three women, only years younger. If you believe in time travel, then this would probably be one of those perfect time traveling moments.
This Kid With Impressive Skills
This young couple was having lunch when one of them decided to take a picture of the other. She posed beautifully and had a big smile on for the shot. Little did any of them know that there was an extremely bored kid on the other side of the glass who was ready to do anything to entertain himself.
So what did he do? He literally pressed his entire face into the glass, which resulted in this hilarious background. The combination of the girl's smiley face with the really exaggerated background is just precious!
When Nature Want To Be A Part Of The Photoshoot
Here's another couple that chose beautiful scenery to take their wedding photos, but little did they know that a bunch of cute critters also wanted to be a part of the shoot. In the middle of the photoshoot, a cute family of raccoons showed up curiously watched what was happening.
They remained there for a few minutes and got to be part of several photos with the happy couple. Talk about a memorable shoot, for both the happy couple and the raccoons, right?
Just A Guy Chilling On The Background
At first glance, many of us won't notice that there is actually someone in the background of this photo. It mostly looks like two out of the three people photographed have their hair in a bun, until we look closer. Zoomed in, we're able to clearly see that what looks like a man bun is in fact, just a man.
And funny enough, the guy hasn't even noticed that he is included in the epic photo, which makes it even more hilarious.
This Horse Forgot How To Be Majestic In This Photo
While horses are usually incredibly majestic with their elegant stride and impeccable mane, they can also be pretty hysterical. Look at this goofball over here. The couple was just taking a photo together when the horse felt like things were a little too boring.
Whoever said horses always need to be on their best behavior? Despite it not being the most elegant, we're sure this couple will cherish this hilarious photo forever.
This Random Guy Who Photobombed This Biker Group's Photo
Now, we don't know if would necessarily call this a photobomb per se, because the truth is that one of the bikers decided to take a selfie while on the road – so in theory, anyone could be a part of it. The funny thing is though, that this random guy just riding his bike realized that the biker group was taking a cool photo, and wasn't going to ignore the opportunity.
Instead, he struck a pose, and although he was not wearing all a cool black jacket and matching helmet, he's definitely cool in our book.
Two Families Posing At Once
There is one thing that we're definitely learning about people in this article. It seems like many people out there love to photobomb, and somehow, they are always ready for it in a split second! Look at this family photo for example. While these two guys are calmly posing with their kid and pup, the family passing by also wanted in on the fun.
So they all looked at the camera at the same time, and even managed to strike a pose. It's almost like they were born to be a part of that moment, including the tiny baby!
When Dwyane Wade Was Touched To Witness A Proposal On The Beach
Proposing to a loved one is probably one of the most significant moments of a person's life. For many couples who wish to get married, this moment marks the official beginning of the rest of their lives. But just imagine preparing everything for your grand proposal, and in the middle of it all, realizing that Dwayne Wade is passing by in the background.
The moment was so pure and romantic that even Wade was clearly touched by it. Then, he just had to give his blessing to the couple and take this cute picture with them.
This Cute Pup Resting On His Tiny Couch
When the world moved to the virtual space due to the pandemic, there were quite a few positive things that we got to witness online that brought us all together. This includes Zoom fails that could literally happen to anyone, and the other thing was getting to see people's cute pets on a daily basis.
This weatherman surely made people's days every time he appeared on TV with his adorable dog taking an occasional nap on their little sofa. Doesn't it look comfy?
The Kid On The Background Is Probably Going Places
Some people are just born with an extroverted personality, and from a very young age, they are able to be the center of attention almost anywhere. This boy is certainly going to places, as he didn't flinch for one second when he noticed this photo being taken.
While the woman was getting ready for the shot, the boy came up with confidence and swag and made it so much better. He clearly needs a whole photoshoot of his own as soon as possible! We hope someone manages to make that happen one day.
This Cat Was Not Happy
It could take you a little while to realize that behind this adorable group of fluffy pups, there is a very angry cat judging everyone including the photographer. The cat is probably thinking "you think this photo is any good without me in it? Think again!"
Obviously, the cat had to make its way into the picture, while the three dogs completely failed to notice that he was even there. Props to this dog owner for managing to get all of his animals still in one photo.
Another Beluga Whale That Wanted In On The Fun
It seems like Beluga whales really do love posing for photos. They're just so good at photobombing, as this article proves. Also, aquariums might be more popular wedding venues than we thought, since this couple also looks like they have just tied the knot, or at least they're about to.
The Beluga whale in the background seems to be very curious, and also happy for the couple, who couldn't hold their excitement when they realized that they had a little visitor in the background.
This Dog Just Had To Be A Part Of The Photo
We just love this photo so much. Out of all the available spots near this lake, this dog just had to do his business in the water, behind a couple in the middle of a photoshoot, while staring directly into the camera! It just doesn't get much better than that.
Obviously, as soon as the couple noticed the situation happening behind them they burst out laughing hysterically because they simply couldn't believe it. Oh well, we guess that when you need to go, you just go, exactly as this dog did.
Chicken On The Loose
According to this list, there is no shortage of photobombs at wedding photoshoots. Animal photobombs are even more common, as it seems. And how about this chicken being chased by a wedding goer in the background of this family photo? Too good for words.
Somehow, a chicken went on the loose, and the man tried to catch it. We hope he managed to catch it, but who did it belong to? Was it officially invited?
The Most Perfectly Timed Double Jump
While some people won't even realize they are photobombing a photo, others will carefully plan it just like these guys did. Props to them because they managed to follow closely the exact moment the two girls jumped, and subsequently did the exact same thing in the background.
The girls didn't even notice that the guys were in the background until the moment they looked at the photo. What are the chances?
A Very Random Background In Greece
You just can't make this stuff up! This group of friends was on a girls' trip to Greece, enjoying themselves and having a lot of well-deserved fun. While they were out and about doing some sightseeing, they stopped for a group photo.
Little did they know that the moment they would take the shot, a naked Greek guy with long hair and a huge beard would appear in the background and become a part of their photo forever. We can only imagine how much they laughed at the random moment.
This Giraffe Wanted To Be Part Of The Fun
Clearly, animals are much more in tune with the photos we take than we thought. Be it a horse, a cat, a beluga whale, or in this case, a giraffe, it seems like the animals are constantly attentive, and know exactly when to make their presence felt. This couple who seems to be either on a safari trip or a zoo took a cute selfie.
They probably moved on with their day, until later that day when they scrolled through their photos and saw they made a brand new friend that day without even knowing.
An Inflatable Tube Man Can Also Photobomb
So, it seems like it's not only people and animals who photobomb people's photos. Clearly, inflatable tube men also like to have their shining moment, and this one couldn't have done it more perfectly. It looks like these two people are celebrating the purchase of a new car, which obviously called for a photo.
Hilariously though, they didn't just take the photo in front of the dealership, and possibly the car they had just bought. The dealership's bright blue inflatable man also made it in at the exact same moment. It looks so friendly!
The Jealousy Is Real Between These Two Dogs
Clearly, this doggie wasn't too keen on sharing its mom with another doggie. We have no idea whether the two cute pups are siblings, but clearly, one of them gets pretty jealous when someone else is getting some attention.
Funny enough, the girl managed to capture the dog's expression when she kissed the other dog and realized that her attention will have to be equally split between the two of them.
Another Hilarious Horse Makes An Entrance
Once again, we're getting a pretty interesting look at the different expressions that horses make in a day. When it seems like one horse is always composed and just doing its thing, there's usually another one who is a little bit goofier.
We can easily tell which is which in this photo since the horse on the left is just chilling elegantly, and the smaller one on the right is being its goofy self for the camera.
When Things Don't Go According To Plan
Here's the thing, while fails are probably incredibly painful when they happen, if they're actually captured on camera, the moment probably becomes a laughing matter forever. Just look at this guy in the background of this newlywed photo shoot. The couple wanted some magical shots of their wedding day, but it seems like the guy responsible for the magical-looking dust didn't train as much as he should have.
Sadly, he ended up sliding sideways and having the whole thing recorded forever. We hope he's ok!
Stingray Wants In On The Action
This person's parents were having the time of their lives during a holiday on a magical island. After getting off the boat at a place known for having stingrays everywhere, the couple asked someone to take a photo of them.
Suddenly, a huge smiley stingray appeared in the background and posed for the camera as if it knew exactly that a picture was being taken at that moment. Now, this couple will get to have one of the coolest pictures out there to relive forever.
This Guy Wanted A Snack
There are certain animals that don't look scary at all unless they're actively trying to take a bite off a person's head. This cutie probably found it really interesting to see this stranger swimming around their house, so they had to check what was going on.
We suspect that the diver realized that the animal was approaching them, so they decided to snap a photo. The picture ended up coming out perfectly timed, we just hope that guy's head was intact after the encounter.
An Interesting Addition To A Bikini Shot
Well, this guy is proving to all of us that a person is never too old to get in a bikini shot. Now, we have no idea whether he was a part of the group, or he was just randomly passing by when he saw the girls posing for the photo.
He is not particularly wearing the right attire for it, but hey, he did what he could to blend in. In the end, though, we would say that he stands out much more than he blends in, and the result of it is simply hilarious!
This Girl Who Really Couldn't Care Less
This girl is really high up there with her photobombing skills. In fact, this photo has gained so much attention that you've probably seen it online before. The group of girls was posing for a prom photo, with each of them wearing a fancy gown for one of the most important nights of their young adulthood.
But one girl wasn't too excited about the whole thing and chose to attend to higher priorities, such as eating her bag of chips in peace in the background.
Spot The Cat. We Promise It's There
This is another photo that could pass as just a regular cute baby photo. But once you pay closer attention to the baby's head you'll realize that what you're looking at is not just her hair. There's is actually a cat in the background staring straight into the camera.
But the cat's distance, size, and color are so perfectly organized that one could easily fail to see that it's there. However, once you see it, there is no way in the world that you'll be able to pay attention to anything else but the funny background.
And The Award For Photobombing Goes To…
It seems as though the guy photobombing this picture is virtually invisible. The photobombing skills are so impressive that one really needs to zoom in to the group picture to realize that there is another person in the background.
While these girls posed for their group photo, a guy inside of this coffee shop realized that if he scooped in close enough to the window he would be able to be a part of the picture, and so that's exactly what he did.
The Cat Was Watching Them
First things first, we're not really sure how this person believed that their UPS package was "hidden," since it's pretty clear by the placement of the carpet that there is definitely something under it. Either way, this might have worked for them a few times, so who are we to judge.
Somehow though, when they decided to take a quick picture of the "hidden" package, their cat appeared on the window to watch what they were up to. In the end, the cat became the main subject of the photo.
A Boy That Came Out Of Nowhere
This girl was out with her friend for a coffee, when she thought the scenery was great for a good photo. So she asked her friend to snap one of her. However, a random kid making a curious fashion statement passed by exactly at the same second the photo was taken and ended up photobombing in an epic fashion.
As soon as he realized that a photo was being taken, he even made an expression to acknowledge the moment.
These Considerate People Failed At Hiding
Taking a picture in a crowded place is really hard. There will be tons of people in the background, especially in places like museums and theme parks, and anywhere that attracts a crowd. But sometimes, people try to be considerate. They're not always successful at it, however.
Take this family for example. They realized that this girl was posing for a photo, so they did their best at hiding to let her be the star of her picture. Unfortunately, they didn't do so well and ended up being very much visible then attempted.
This Dog Was Too Curious To Stay Behind
House dogs often cannot wait for the moment they get to go outside again. And it seems like this cute doggie called Nova was very interested in what was happening outside. So instead of staying put waiting for the owner to return and get her, she decided to go directly into the fence and to observe the interesting creature that was resting on it.
This resulted in this adorable photo that we're sure her owner is proud of.
When You Need Attention But No One Sees You
Shopping is not for everyone, so if there is an opportunity to try an adventurous ride in a shopping mall, many kids would much prefer it. It seems like the kid in the background of this photo regretted making that decision, however.
Unfortunately, though, no one was really paying attention to him, so he made the most annoyed face we've ever seen. We hope he got help after this was taken.
She Wanted To Be A Part Of The Picture
So many things about this picture are weird, but the photobomb in the middle probably wins the medal. It almost looks like someone was photoshopped in there, but if you look really closely, you'll realize that there is indeed a girl in the back. These two girls didn't notice the situation at all, as they posed with their well-deserved medals for the picture.
Yet, the girl in the background also wanted to be a part of the picture, so instead of standing next to them, she just used the little space in the middle to smile straight into the camera.
This Smiley Fish Who Decided To Swim Into The Picture
Diving and snorkeling are some of the most humbling experiences a person can ever have. We get to have a peek at the endless world underwater and to see some of the most beautiful animals in the animal kingdom. This guy was definitely having a good time when he posed for this underwater shot with the friendliest fish we've ever seen.
He didn't expect the fish to actually look at the camera and smile. With this angle, it almost looks like the person is the one photobombing the picture, and not the fish.
This Best Friend Who Photobombed The Best Wedding Photo Ever
There is something about the moments one spends with loved ones on a wedding day that is incomparable to any other day. Our family is there, our friends, and all of the people who make our lives meaningful. So, even though this picture is undeniably beautiful, there is something very magical about it being photobombed by their best bud.
This photobomb is just so glam and festive, we love everything about it. As does the happy couple, clearly!
Another Dog That Was Trying To Mind Its Own Business
One of the purest things about dogs is that they do whatever they have to do at the moment they feel the need. So obviously, whenever they need to go potty they just go for it, no matter what goes on around them. And the funny thing is that this parent didn't check the background at all before they took this adorable picture of their baby.
They only noticed it once they began showing it to friends and family, and no one could ignore the hilarious scene that went on in the back. Sorry, baby!
The One Time That Drake Photobombed A Family Photo
This family was having a wonderful family dinner at a restaurant in Venice Beach when suddenly, they saw Drake walking in and sitting at the table behind them. Apparently, he sat there for almost 30 minutes drinking his water and waiting for what seemed like his date. Of course, the family members were ecstatic, but they really wanted to give the singer his space.
But when the family asked the waiter to take a picture of them, Drake just had to do his thing in the background, making the moment an unforgettable one for sure!