When you think of celebrities, you probably associate them with Los Angeles or New York. These are the two most popular destinations for famous people to live, but did you know that your favorite celebrities grew up all over the country. While Canada can take credit for Justin Bieber, Ryan Gosling, Ryan Reynolds, and Celine Dion, Americans can take pride in the celebrity that hailed from their state. Continue reading to see where some of the biggest stars were born and raised; they might have lived around the corner from you!
Alabama: Channing Tatum
On April 26, 1980, Channing Tatum was born into the world in Cullman, Alabama. He lived there till he was six and then his family moved to Mississippi, although, he still considers himself an Alabama boy.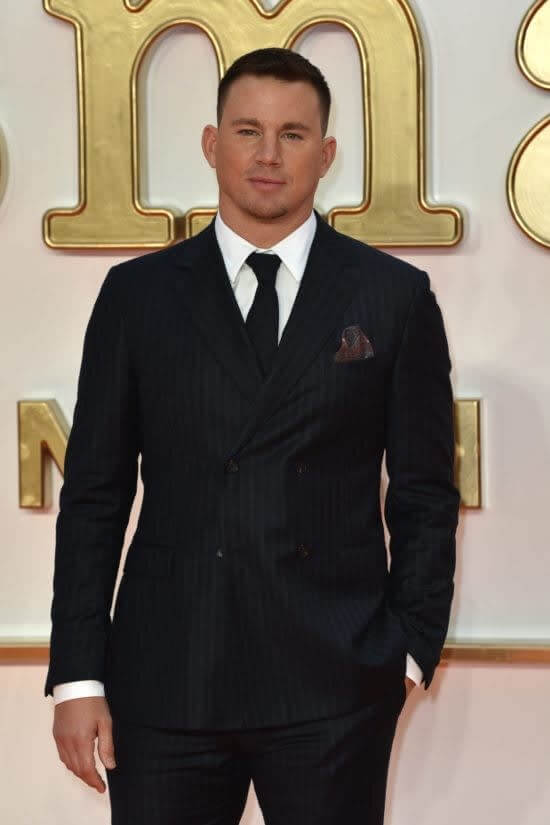 Photo by J M Warren/SHM/REX/Shutterstock
You can often see Tatum sporting University of Alabama gear, and he goes back for big events whenever he can. Other celebrities from Alabama include Courtney Cox, Lionel Richie, and Octavia Spencer.
Alaska: Jewel
There are not many celebrities that come from Alaska, so Jewel has little competition. The singer spent most of her childhood near Homer, Alaska, and at age 15 she moved into her own cabin far from town. Once there she had to ride a horse 12 miles into town just to go to work! Her story growing up next to the Alaskan wilderness was featured on Alaska: The Last Frontier.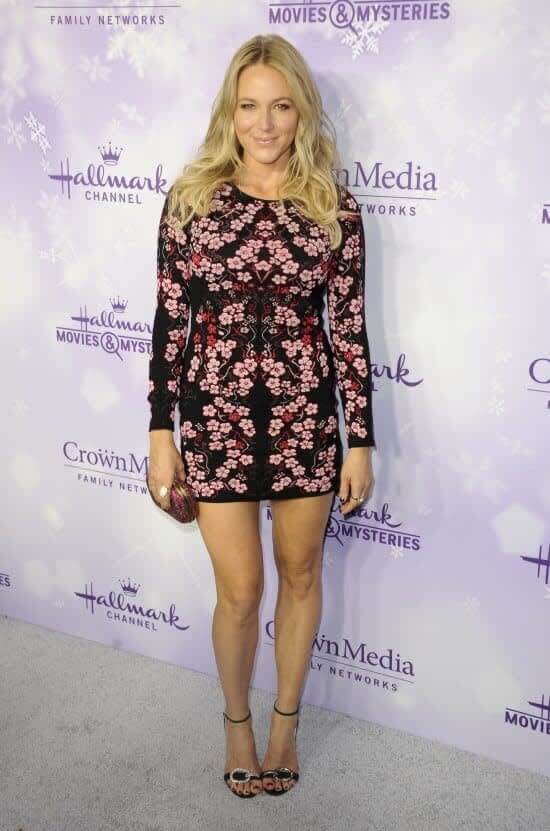 Picture Perfect/REX/Shutterstock
Jewel described how she loved her childhood in Alaska, where she would ride horses, fish, and pick berries. It was a different upbringing, but she says she wouldn't trade it for anything.
Arizona: Emma Stone
There have been a handful of celebrities that were born and raised in Arizona, but the most notable is Emma Stone. The La La Land actress was originally born as Emily but later changed her name to Emma.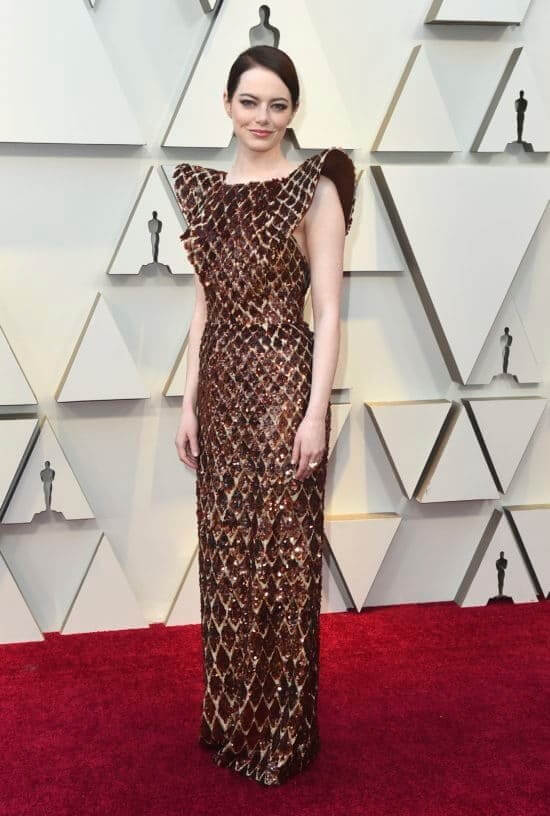 (Photo by Jordan Strauss/Invision/AP)
Stone spent most of her childhood in Scottsdale, Arizona, and moved to LA to pursue her acting career. Some other celebrities from Arizona include Hailey Bieber and Jordin Sparks.
Arkansas: Billy Bob Thornton
Billy Bob Thornton has moved around a lot in his life, but it all started in Hot Springs, Arkansas. He grew up with his grandmother, and her cabin had no electricity or indoor plumbing.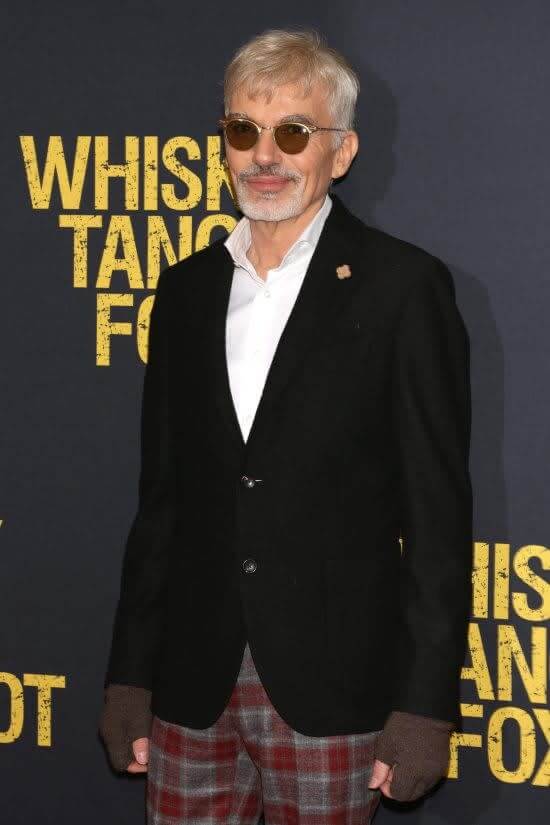 Mandatory Credit: Photo by Gregory Pace/BEI/Shutterstock
Thornton said that he didn't grow up with a lot of money, but he enjoyed his childhood because you don't think about money as a child. He had a large family that would come from Texas to visit his grandmother's house.
California: Meghan Markle
The former royal did not always live the lavish lifestyle she now boasts. Megan grew up in Los Angeles, California, and had dreams of becoming a star since she was a little girl.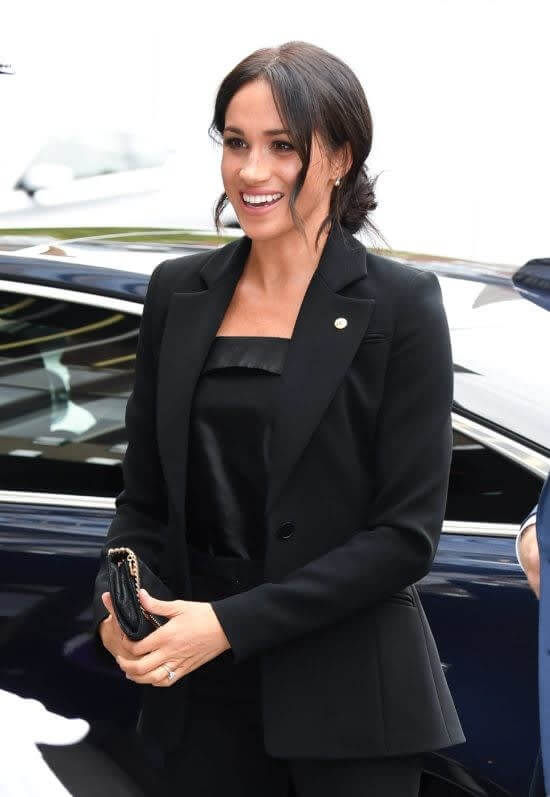 She finally fulfilled her dream when she landed a role on Suits, and the rest is history. There are also countless notable famous people who grew up in sunny California.
Colorado: Tim Allen
The star of Home Improvement and the voice of Buzz Lightyear in Toy Story was born in Denver, Colorado on June 13, 1953. When he was 11, his father passed away and his family moved to Michigan.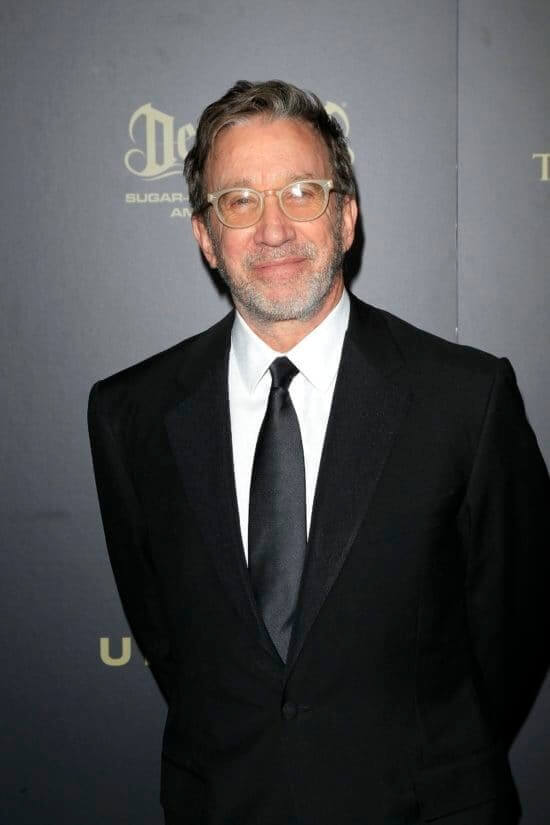 Colorado holds a special place in Allen's heart, and it is the reason he based the show Last Man Standing in this state.
Connecticut: Seth MacFarlane
Seth MacFarlane has a multitude of talents and voices. He was born and raised in Kent, Connecticut, where he went to the private school his parents worked for.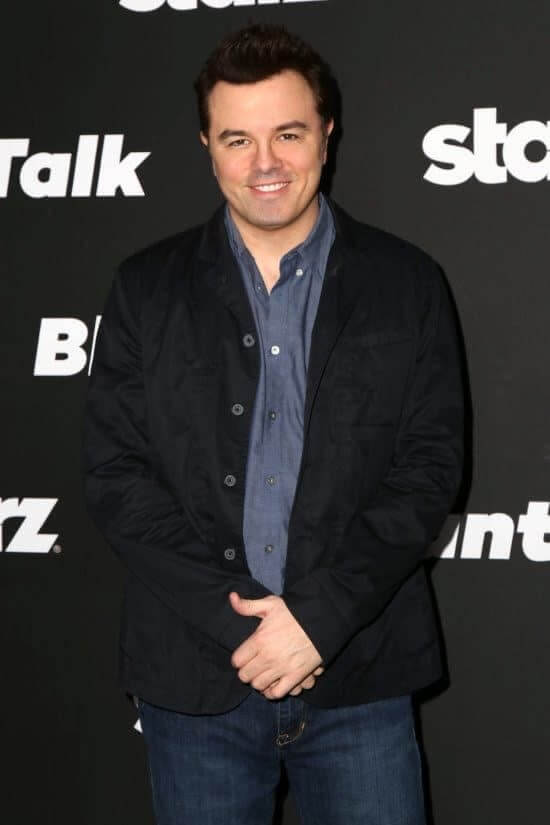 Photo by MediaPunch/REX Shutterstock
He later left Connecticut to pursue his acting career. Other notable celebrities to come from Connecticut include Katharine Hepburn, Paul Giamatti, and Glenn Close.
Delaware: Ryan Phillippe
The Cruel Intentions star grew up in New Castle, Delaware. His mother ran a daycare center out of their home and his father was a chemist. He spent his childhood and teen years in Delaware before graduating and moving to pursue his acting career.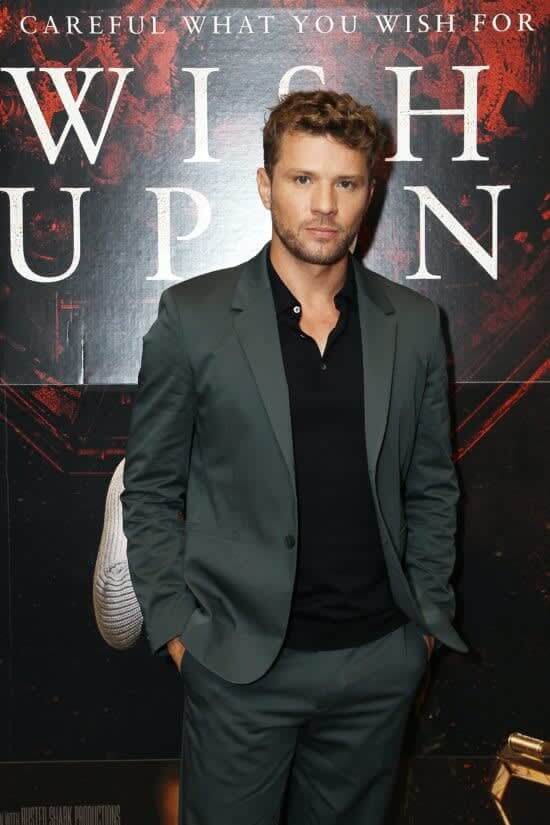 Photo by Patrick Lewis/Starpix/REX/Shutterstock
He was most popular in the '90s and early 2000s. There aren't many celebrities from Delaware so it is not hard to be the most famous person from this state.
Florida: Ariana Grande
The biggest pop star in the world right now grew up in Boca Raton, Florida. Ariana Grande started her career by performing at the Fort Lauderdale Children's Theater. She also performed with many local orchestras.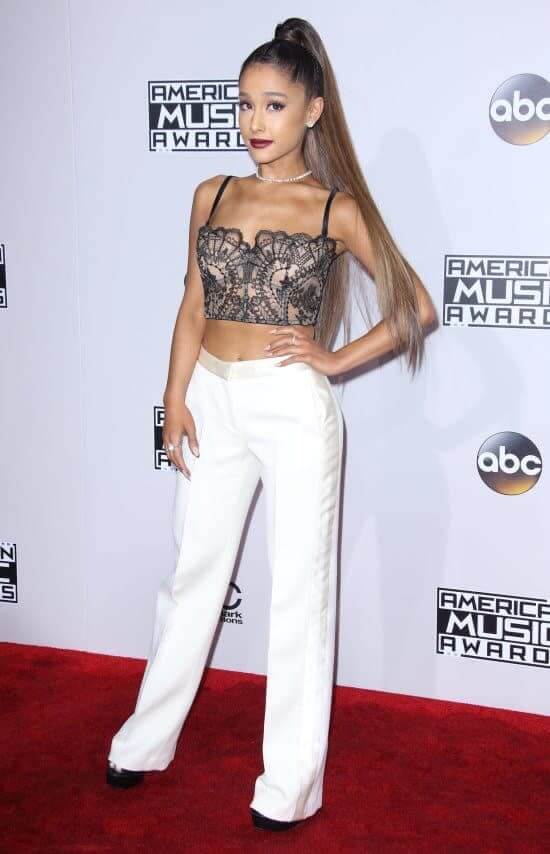 Photo by Matt Baron/BEI/Shutterstock
When she was just 13 years old, she left sunny Florida to pursue fame in Los Angeles. Grande made the right career choice even though she was still young at the time.
Georgia: Julia Roberts
Julia Roberts always seems to remain in the spotlight because her career is everlasting. It all started in Georgia where Roberts was born and raised. Her parents co-founded the Atlanta Actors and Writers Workshop which sparked her love for acting.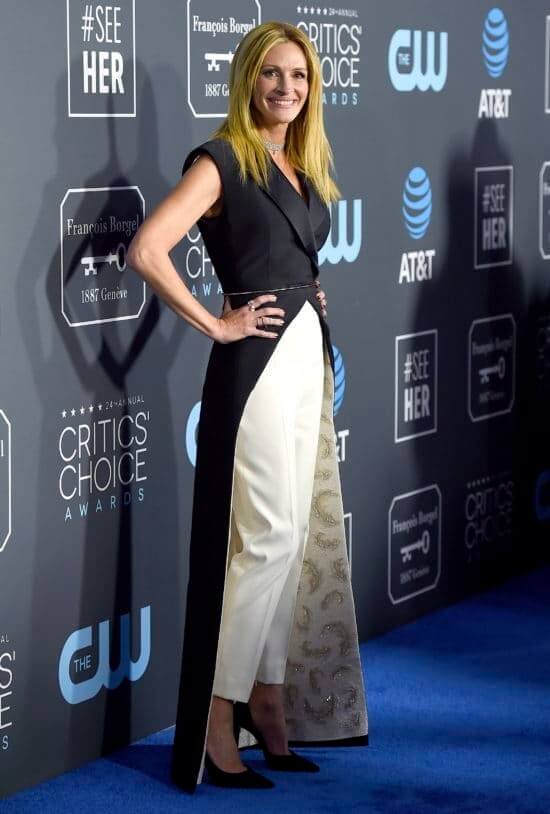 (Photo by Jordan Strauss/Invision/AP)
She stayed in Georgia through college at Georgia State University but left school to move to NYC to pursue her career in acting.
Hawaii: Jason Momoa
Hawaii is not only the filming locations for many movies, but it is also the birthplace of Jason Momoa. He was born in Honolulu, Hawaii. After his parents divorced, he moved with his mom to Iowa.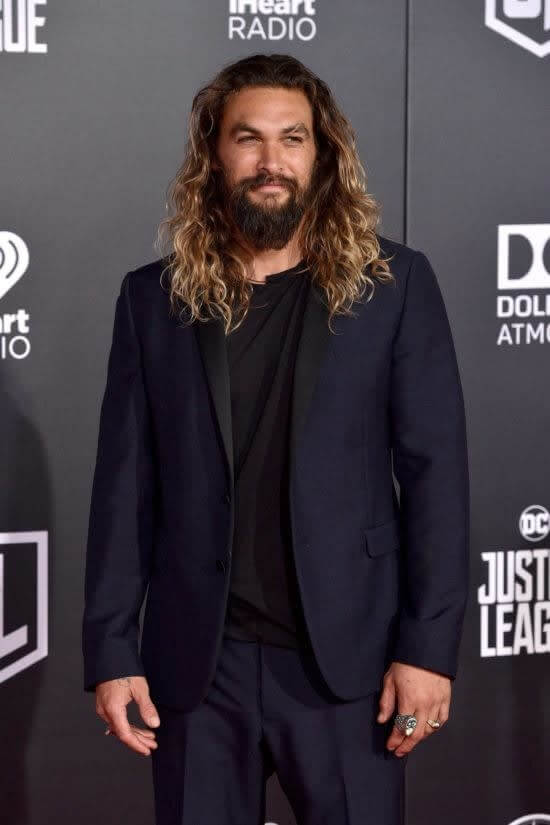 Photo by Lionel Hahn/ABACAPRESS.COM
Momoa attended Colorado State University and moved back to Hawaii to live with his father following university. Once he moved back to Hawaii, he was spotted by a modeling agency, and his career took off.
Idaho: Aaron Paul
Before he starred as Jesse Pinkeman on Breaking Bad he was living his life in Emmett, Ohio. He was born and raised there, and as soon as he graduated from high school, he drove to LA to pursue acting.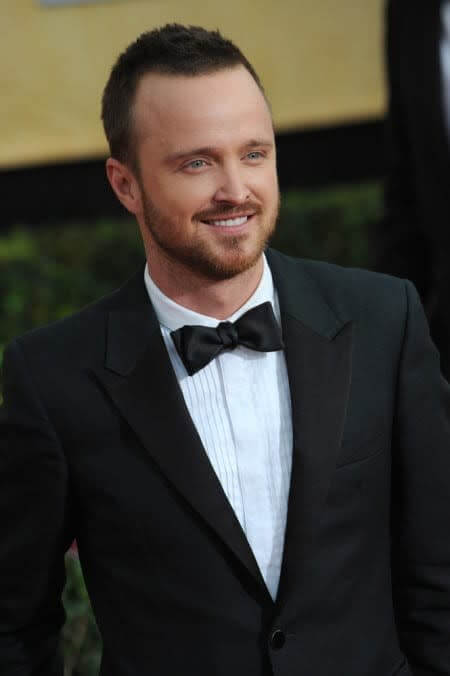 When he left after high school, he took his mom and his entire savings account and never looked back. He is one of the biggest names to come out of Idaho.
Illinois: Harrison Ford
The star of Indiana Jones and Star Wars is a Chicago native. Ford lived there until he graduated college and then moved to Wisconsin for university.
Photo by FeatureflashSHM/REX/Shutterstock
Before he became a big-time name in Hollywood, he started a career as a carpenter. He also shares the state with Betty White and Walt Disney.
Indiana: David Letterman
The former late-night talk show host is not the only famous person from Indiana, but he is one of the most notable. Growing up, his dad was a florist and his mom was a church secretary.
After attending Ball State University, Letterman moved to Los Angeles to pursue a career in TV. Some other notable Indiana natives include Michael and Janet Jackson and James Dean.
Iowa: Ashton Kutcher
Ashton Kutcher is one of the most recognizable names in Hollywood at the moment, and he got his humble beginnings in Cedar Rapids, Iowa.
His mother worked at Proctor & Gamble and his father was a factory worker. He was originally discovered by a modeling scout and later went on to win the Fresh Faces of Iowa modeling competition. This jumpstarted his successful career.
Kansas: Kirstie Alley
You may remember Kirstie Alley from the many roles she had in the '90s and early 2000s. She was born in Witchita, Kansas, and ended up attending Kansas State University, but dropped out her sophomore year.
Editorial credit: / Shutterstock.com
Alley first found fame by appearing on a few different game shows, which later boosted her career.
Kentucky: Johnny Depp
The acting chameleon, Johnny Depp, was born and raised in Kentucky. He is the youngest of four siblings, and growing up, he moved around a lot.
Editorial credit: / Shutterstock.com
After moving a few times, his family finally settled in Florida. Depp isn't the only famous person from Kentucky; he is in the company of George Clooney and Jennifer Lawrence.
Louisiana: Reese Witherspoon
Louisiana is known for many things including the famous Bourbon Street in New Orleans, but it is also known as the birthplace of Reese Witherspoon.
Photo by Jordan Strauss/Invision/AP
Witherspoon says she has a classic southern upbringing, and it taught her a sense of family and tradition.
Maine: Patrick Dempsey
Paging Doctor McDreamy to the ER! Patrick Dempsey comes from the great state of Maine. He grew up in the town of Lewiston near Buckfield.
Photo by Marion Curtis/StarPix/REX/Shutterstock
Before acting, Dempsey was an accomplished juggler and placed second in an international juggling competition.
Maryland: Anna Faris
Anna Farris was born in Baltimore, Maryland to a sociology professor and a special education teacher.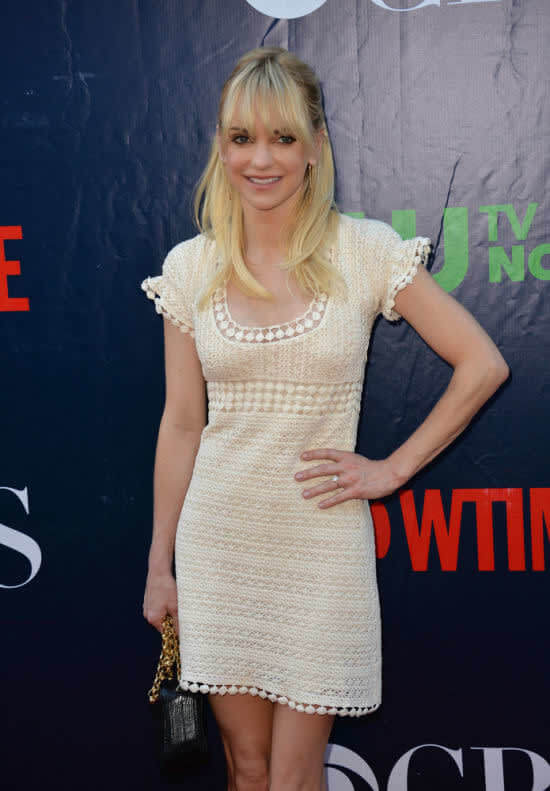 Although she was born in Maryland, Farris moved to Washington while she was still young.
Massachusetts: Mark Wahlberg
The are many big names in Hollywood who were born in Massachusetts, but Mark Wahlberg is the best representative of the state. He was born right outside of Boston and has the accent to prove it.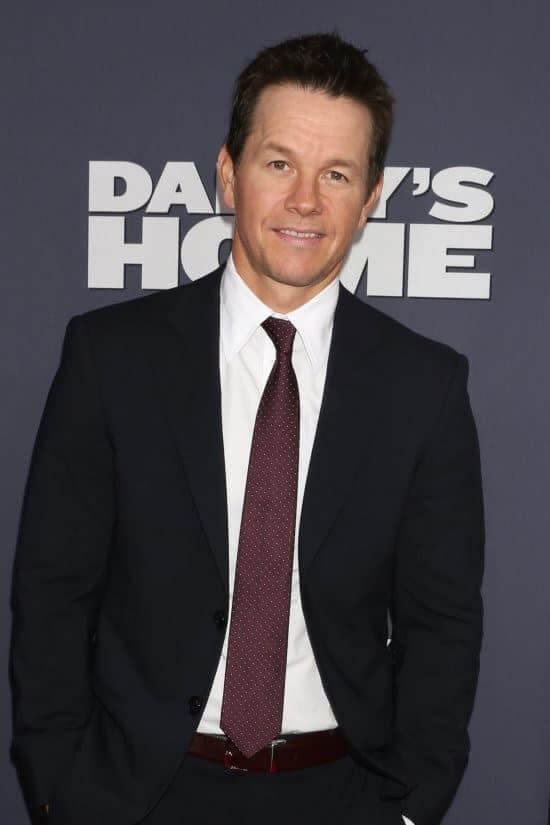 He is the youngest of nine children, and he didn't have an easy childhood. He dealt with legal and drug troubles before becoming an actor. He also has a restaurant chain in Boston called Wahlburgers.
Michigan: Kristen Bell
"Do you want to go to Michigan, We can remember our childhood." Kristen Bell was raised outside of Detroit and lived there until she moved to New York to attend NYU.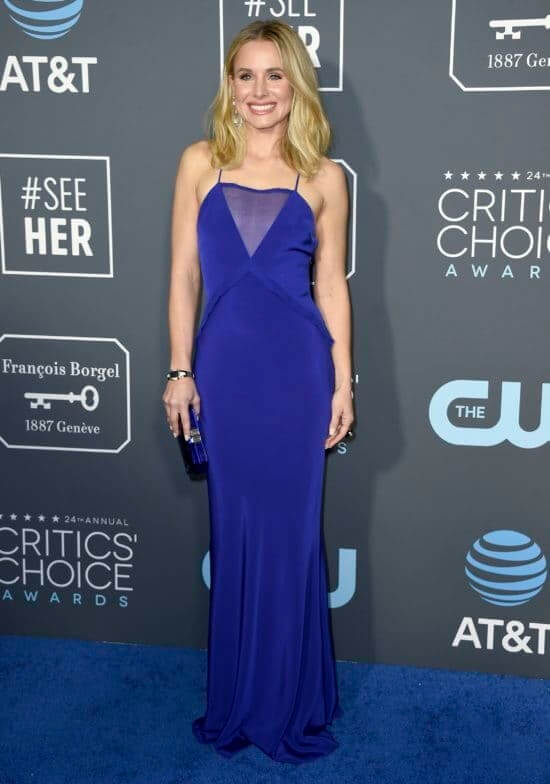 (Photo by Jordan Strauss/Invision/AP)
Bell is not the only megastar that comes from Michigan. Some other famous Michigan-ers include Diana Ross, Madona, and Stevie Wonder.
Minnesota: Chris Pratt
Although Chris Pratt is a huge Seattle Seahawks fan, he was actually born in Minnesota. When he was just three years old, he moved to Washington, which explains his football preferences.
Photo by James M Warren/SilverHub/REX/Shutterstock
No one could have imagined that a little boy from Minnesota would become one of the most popular actors in the world.
Mississippi: Oprah Winfrey
Oprah Winfrey is one of the most famous and successful women in the entertainment industry. She was born in Kosciusko, Mississippi and she had a very difficult upbringing.
She lived in poverty for most of her life with her grandmother and continued to face into her adult years. She worked hard and pushed to become the Oprah we know and admire today.
Missouri: Brad Pitt
Although Brad Pitt was born in Oklahoma, he considers himself a Missouri native because he was only a baby when his family moved there. He was raised in a conservative home and went onto study at the University of Missouri.
Photo by Masatoshi Okauchi/REX/Shutterstock
He majored in journalism, and after he graduated, he moved to Los Angeles to pursue acting instead of journalism. The risk really paid off for him.
Montana: Michelle Williams
Michelle Williams was born in Kalispell, Montana. Her mother stayed and home and her father was an author and commodities trader.
When she was nine, her family moved to San Diego, but she always talks about the memories she has from growing up in the open landscape of Montana.
Nebraska: Gabrielle Union
Besides the Cornhuskers, Nebraska is known as the birthplace of actress Gabrielle Union. She grew up in Omaha, Nebraska, where her mother was a phone company manager, and her father was in the military.
When Union was eight, her family moved to California, but she still carries her Nebraska pride. Her family still roots for Cornhusker football.
Nevada: Matthew Gray Gubler
Remember Dr. Reid from Criminal Minds? Well, Matthew Gray Gubler didn't always have a glamorous Hollywood lifestyle. He grew up in Las Vegas, Nevada, and had aspirations to be a filmmaker.
Photo by Can Nguyen/REX Shutterstock
Gubler went to the Las Vegas Academy of International Studies for visual and performing arts. While he didn't graduate with a film degree, he has still been very successful with his acting degree.
New Hampshire: Mandy Moore
The singer and actress, Mandy Moore, was born in Nashua, New Hampshire. Her early music career made her in high demand for jobs in Hollywood.
Stewart Cook/Variety/REX/Shutterstock
Moore spent most of her childhood in Florida, but still carries New Hampshire pride.
New Jersey: Paul Rudd
We don't know if we could picture Paul Rudd fist-pumping down the shore, but he is a New Jersey Native. He was born in Passaic, New Jersey, and he lived there till he was ten years old.
There isn't a shortage of celebrities that come from New Jersey. Other famous names include Bruce Springsteen, Jon Bon Jovi, Meryl Street, and Danny DeVito.
New Mexico: Demi Lovato
The former Disney star and successful singer, Demi Lovato, was born in Albuquerque, New Mexico. He mom was a former Dallas Cowboys Cheerleader, and when Lovato was young her parents got divorced.
After the divorce, her mom moved with her children back to Dallas, Texas. Along with Lovato, Neil Patrick Harris was also born in New Mexico.
New York: Robert Downey Jr.
Besides California, New York is also a hot spot for celebrities. One notable native is Robert Downey Jr., who was one of the highest-paid movie actors for the past few years.
Photo by MediaPunch/REX Shutterstock
He was born in Manhattan where both his parents were also actors. He got his start in acting thanks to his dad who landed him minor acting roles at the beginning of his career.
North Carolina: Julianne Moore
Did you know that Julianne Moore was an army brat? She was born in Fort Bragg army camp in North Carolina, and her father's military career had them moving all over the United States.
Eric Charbonneau/REX Shutterstock
Moore moved about 23 times as a child, and when she was 16, she was bitten by the acting bug, which sparked her career.
North Dakota: Josh Duhamel
We don't know many people from North Dakota, but we do know that it is the birthplace of Josh Duhamel. He is very loyal to his home state and played football for Minot State University.
Although he left North Dakota to pursue acting and modeling, Duhamel always remembers and prides himself on his North Dakota roots.
Ohio: John Legend
The successful singer, John Legend, was born in Springfield, Ohio where he was homeschooled by his mother. He started high school when he was only 12 and graduated when he was 16.
(Photo by Jordan Strauss/Invision/AP)
Legend left Ohio to attend the University of Pennsylvania. Although he now lives in California, his heart will forever belong to Ohio.
Oklahoma: Blake Shelton
The country music star is not shy about expressing his Oklahoma pride. Blake Shelton was born and raised in Ada, Oklahoma.
When he was 17, Shelton moved to Tennessee to pursue his singing career. Although he is a huge celebrity now, he still loves Oklahoma and even opened up a bar there called Ole Red.
Oregon: Ty Burrell
The Modern Family star, Ty Burrell is an Oregon native. He was born in Grant Pass, Oregon where he played football and later attended Southern Oregon University.
Burrell enjoys visiting Oregon regularly since his career took him to California. At least he is not too far from home.
Pennsylvania: Taylor Swift
While Pennsylvania has produced many famous names, including Joe Biden, Tina Fey, and Bradley Cooper, Taylor Swift is the most notable. Swift was born in Reading, Pennsylvania, on a Christmas tree farm.
(Photo by Richard Shotwell/Invision/AP)
When she was 14, Swift and her family moved to Nashville so she could pursue her music career.
Rhode Island: Debra Messing
Although the ocean state is the smallest in the United States, it is still home to some big Hollywood names. Her family lived in East Greenwich, and she went to East Greenwich High School.
In 1986, she was crowned Miss Junior Rhode Island which she was working towards a career in acting.
South Carolina: Chadwick Boseman
The incredible Black Panther star, Chadwick Boseman, was born in South Carolina, where his father worked in a textile factory, and his mother was a nurse.
In high school, he wrote and staged his first play, and then went to Howard University. With his major success, South Carolinians are proud to have him as a native.
South Dakota: Bob Barker
The original The Price Is Right host, Bob Barker, was raised on the Rosebud Indian Reservation in Mission, South Dakota. He said they had a one-room schoolhouse, and all the kids loved playing sports.
Dee Cercone/Everett Collection
Barker fondly talks about his childhood in South Dakota, and he isn't the only star to call this home. January Jones and Amy Hill also call South Dakota home.
Tennessee: Justin Timberlake
Tennessee is known for starting the careers of many country music stars, but Justin Timberlake was influenced by a different type of music. Timberlake was born in Memphis, Tennessee where he grew up singing gospel and country music.
Photo by David Fisher/REX/Shutterstock
While many singers settle in California, Timberlake and his wife Jessica Biel call Tennessee their home.
Texas: Beyonce
"My daddy Alabama, momma Louisiana, you mix that n**** with the creole get that Texas bamma." Beyonce is proud of her Texas roots. She grew up in Houston where she took a liking to dance.
Photo by Kristina Bumphrey/StarPix/REX/Shutterstock
When she started dancing, Beyonce's teacher realized she had a talented voice, and she went to win her school talent show.
Utah: Julianne And Derek Hough
The dancing siblings hail from the great state of Utah. Julianna and Derek Hough's father was the chairman of the Utah Republican Party twice.
Photo by Jen Lowery/SilverHub/REX/Shutterstock
They grew up in the Mormon Church and enjoyed their childhood. Other famous names from Utah include Donnie and Marie Osmand and Rosanne Barr.
Vermont: Damon Wayans Jr.
While many associate Vermont with Ben & Jerry's Ice Cream, other people remember it as the birthplace of Damon Wayans Jr.
He has starred in shows like New Girl and the movie Let's Be Cops.
Virginia: Sandra Bullock
The iconic actress, Sandra Bullock, was born in Arlington, Virginia. Her father was in the military which caused her family to move around often.
Photo by Jordan Strauss/Invision/AP
She spent 12 years of her childhood in Germany and Austria where she learned to speak fluent German.
Washington: Jeffrey Dean Morgan
The Seattle Seahawks fan, Jeffrey Dean Morgan, does not let anyone forget where he grew up. Morgan grew up in Seattle and played football for his high school team. He was even the captain of the team.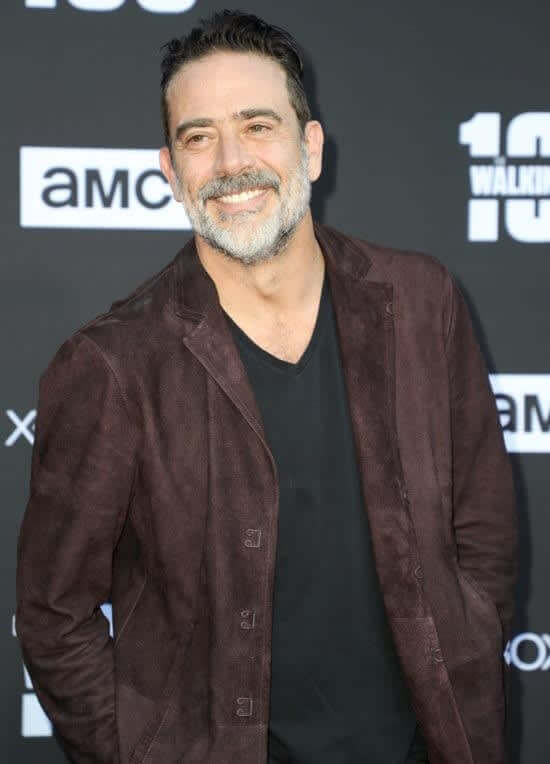 Photo by Chelsea Lauren/Variety/REX/Shutterstock
He originally wanted to play professional basketball, but his dreams were crushed when he was injured. Instead he pursued acting.
West Virginia: Brad Paisley
The country music star, Brad Paisley, was born in Glen Dale, West Virginia. His father worked for the department of transportation, and his mother was a teacher.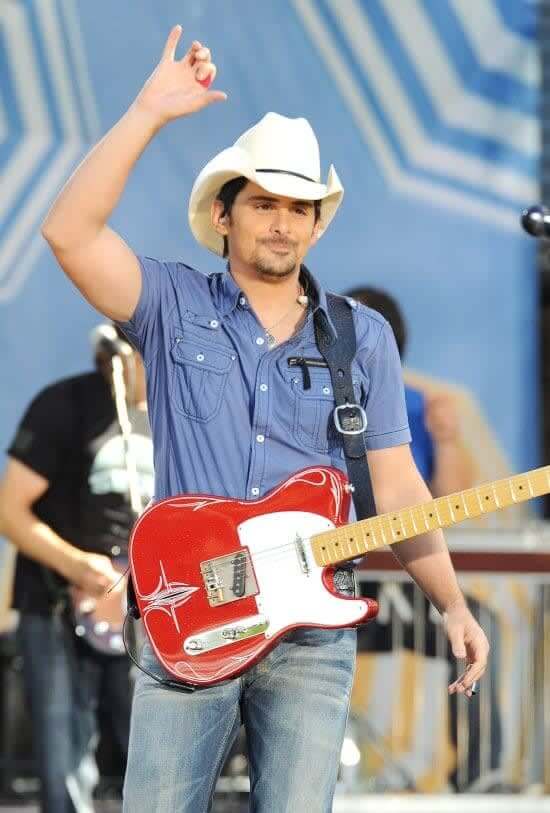 His music career started at a young age and he was the youngest person to be inducted in the Jamboree USA Hall of Fame.
Wisconsin: Mark Ruffalo
The Incredible Hulk was born and raised in Wisconsin. Mark Ruffalo enjoyed his childhood in Wisconsin where he was on the wrestling team.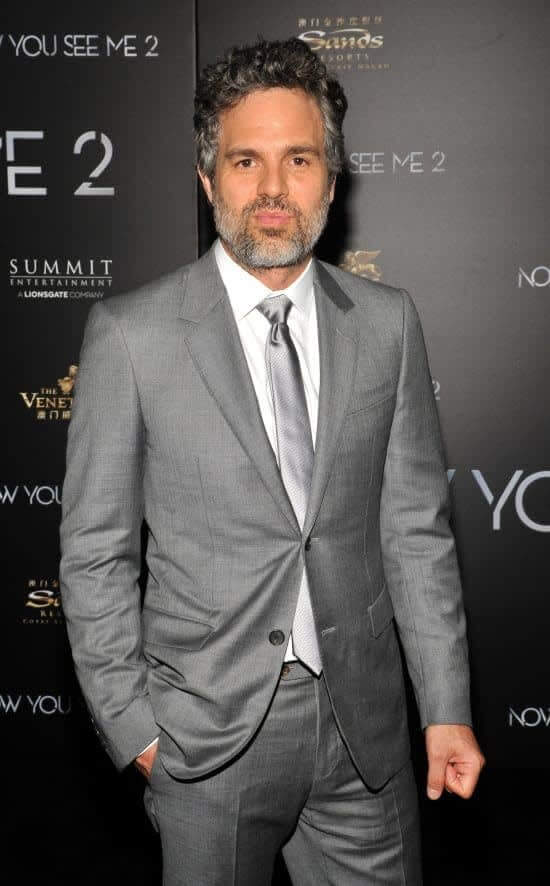 Photo by MediaPunch/REX/Shutterstock
Right before high school, his family moved to Virginia, but he still reminisces on his Wisconsin upbringing.
Wyoming: Jim Beaver
Jim Beaver isn't the most famous name in Hollywood, but he is one of the most famous people from Wyoming. He is well known for his time on Supernatural.
Photo by Stephen Lovekin/Variety/REX Shutterstock
Beaver attended the University of Wyoming before moving to Texas where his father grew up.