The Duke and Duchess of Sussex haven't missed many opportunities to tell their side of the story since leaving the royal family. And just when we thought we'd learned everything we would, Harry's memoir Spare and the couple's Netflix docuseries have left us with raised eyebrows once more. From how the young Prince learned of Princess Diana's passing to recent fights inside Buckingham Palace, Meghan and Harry revealed some surprising details.
Kate Didn't Like It When Meghan Said She Had "baby Brain"
Some publications have speculated that there were tensions between Meghan Markle and Kate Middleton early on. And it seems that they may not have been entirely wrong. Harry writes of one spat in particular: he and Meghan were having dinner with his brother and Kate when Meghan made a comment about a pregnant Kate having "baby brain" after she had forgotten something. Apparently, Kate didn't take kindly to the comment.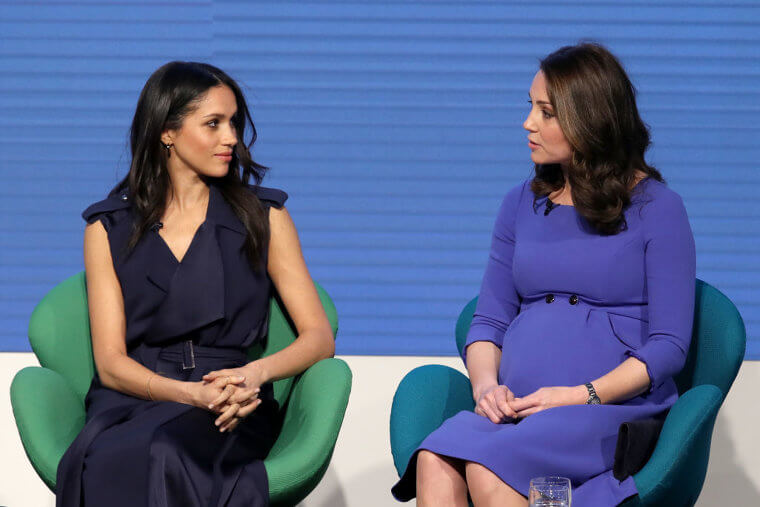 Chris Jackson / Staff via Getty Images
She allegedly shot back, "You talked about my hormones. We're not close enough for you to talk about my hormones!" William allegedly then pointed a finger at Meghan and said something to the effect of, "Being rude isn't how the British act."
Despite What the Palace Said, Harry And William Weren't Each Other's Best Man
It appears as though the Palace — a term used to describe the royal PR team — went to great lengths to give the public what it wanted. So much so that they fabricated a story about Prince Harry and Prince William being each other's best man at both of their weddings. In his memoir, Harry calls the story about him being his brother's best man "a bare-faced lie." He also suspects that his brother didn't want to risk him going too wildly off script when it came time to give the best man speech.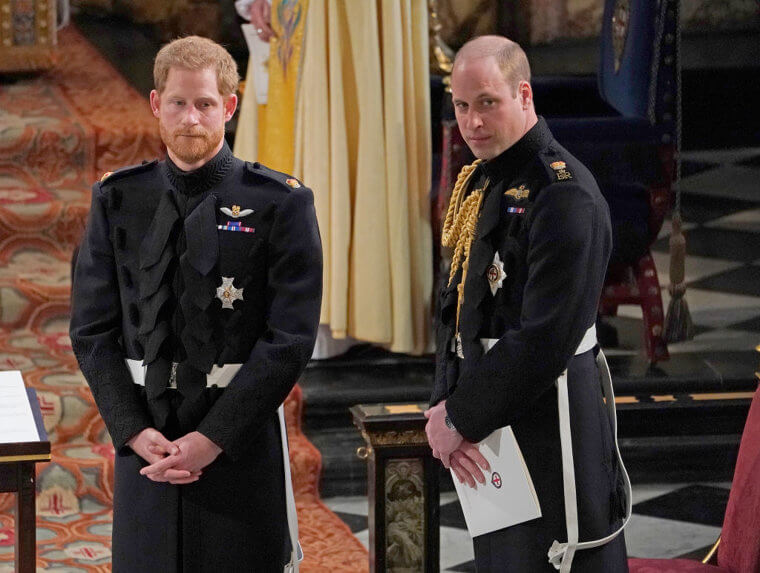 WPA Pool / Pool via Getty Images
However, Prince William may have regretted the decision when it came time for Harry's wedding. The Duke of Sussex remembers thinking that his brother was acting strange on his wedding night and thought, "Was he feeling bad about not being my best man?"
The Brothers Didn't Want King Charles to Marry Camilla
It seems that Prince Harry's marriage to Meghan wasn't the first engagement the royal family objected to. Harry and William also objected to his father, now King Charles's, second marriage to Camilla. If you remember the unfolding of events back then, then you know that Camila started out as Charles's mistress before the two were married after Princess Diana passed. Harry said at the time that "A wedding would cause controversy."
"It would incite the press. It would make the whole country, the whole world, talk about Mummy, compare Mummy and Camilla, and nobody wanted that. Least of all Camilla," he adds.
Harry Blames the Press for Meghan's Miscarriage
In their documentary, Harry leaves it unambiguous as to what he thinks ultimately caused his wife Meghan's miscarriage in 2020. During the documentary, Meghan says, "I was pregnant; I really wasn't sleeping. The first morning that we woke up in our new home was when I miscarried." Later, Harry openly blames the tabloids' stories. While acknowledging that it can't be proven as a fact, he says he has no doubt that Meghan's stress from the media attention caused the miscarriage.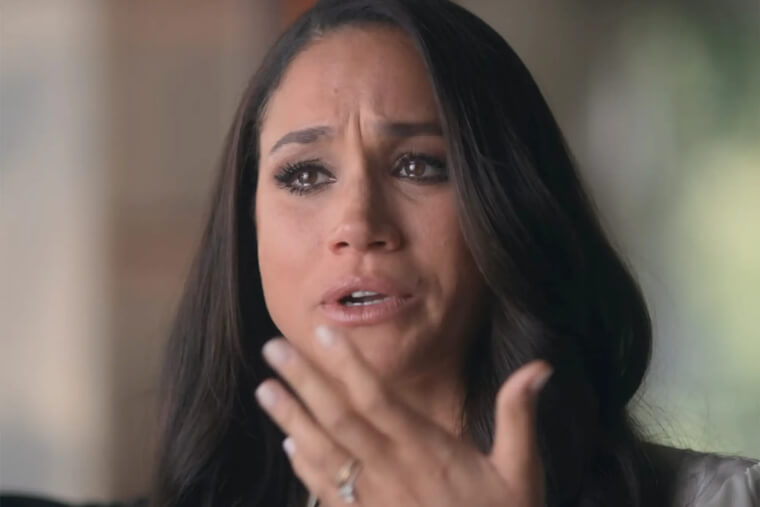 He says that all of the stress those stories were putting on Meghan deprived her of sleep and resulted in her losing their baby back in 2020.
Palace Staff Called the Duchess a "foreign Organism"
While it may have looked like everyone inside the royal institution was against Meghan and Harry, it turns out that wasn't entirely true. However, it might've been just as well if they were. One staff member who had served the Queen for 20 years once tried reassuring Meghan that everything would be okay by calling new members of the family "foreign organisms." She then added, "It will be hard at the beginning for them (the royal family) to adjust to this new thing, but then it will be amazing."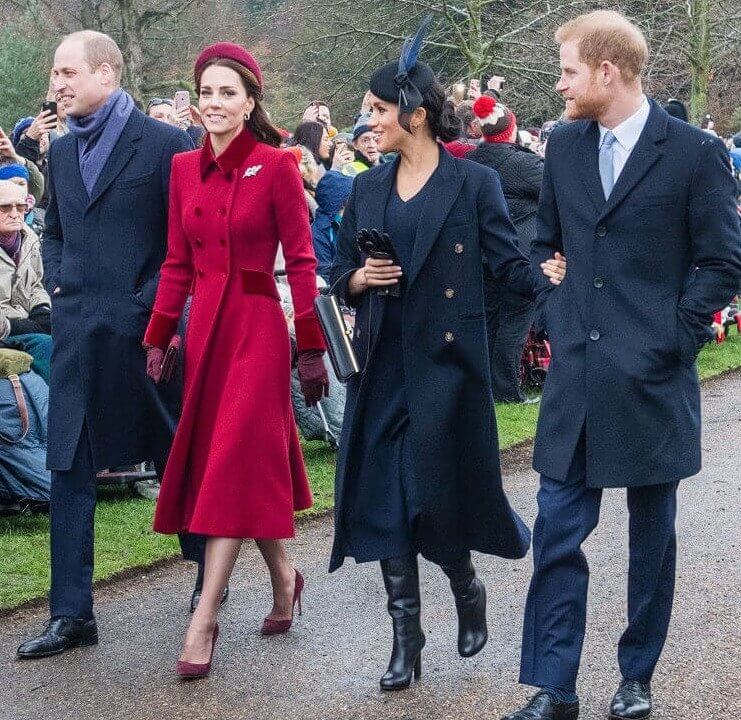 Samir Hussein / Contributor via Getty Images
At least her intentions were kind, we guess? Meghan says that she also hoped that the woman would prove to be right and that the family would eventually accept her.
A Fight Over Meghan Ended in a Physical Altercation Between the Brothers
In Harry's book, he writes of one incident in which an argument between himself and William ended in his older brother gabbing and shoving him to the floor. He says that in 2019, William told Harry that Meghan was rude, abrasive, and difficult and that it affected the staff. Harry said that William was just parroting what the tabloids had been saying. The argument escalated for a bit, and then, angrily, William grabbed Harry by the shirt, breaking his necklace and shoving him to the floor.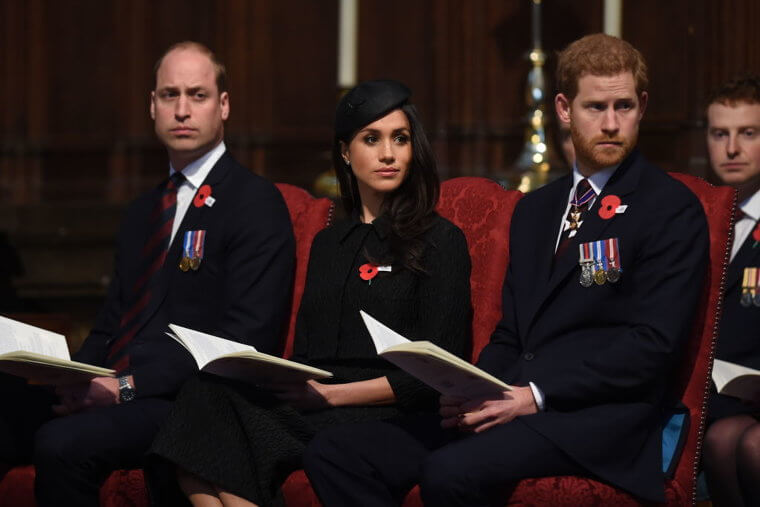 WPA Pool / Pool via Getty Images
William provoked his brother to hit him back, but Harry said he declined. The younger brother writes that William then looked regretful before saying, "You don't need to tell Meg about this," and leaving.
Harry Suspects His Dad's PR Team Intentionally Framed Him as the Wild Child
It's not hard to recall all of the rumors back in the day swirling around Prince Harry and his love of partying. In his new memoir, he acknowledges some rumors, specifically the ones revolving around his use of substances. There was some truth there, as he details trying many different things when he was younger. But Harry also said he suspects his father's PR team allowed papers to run stories of him doing drugs just to paint Charles in a more sympathetic light.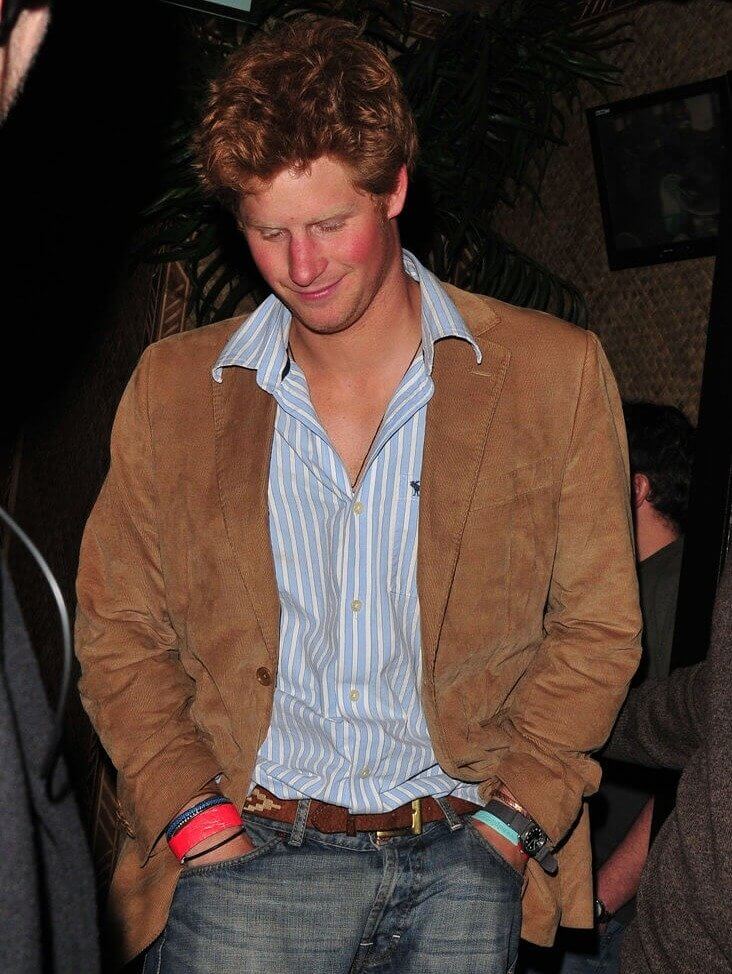 Williams Richard / Contributor via Getty Images
These moments might've been more crucial than he realized then, as it was Harry's first time potentially being used by the palace. He also said that dabbling in substances provided him with a new way of seeing the world — one that was outside the confines of being a royal family member.
William Didn't Want to Attend Harry's Bachelor Party – The Queen Made Him
While it's now known that Harry and William weren't each other's best man, we'd still expect the brothers to attend one another's bachelor parties. However, Harrys writes that William attempted to get out of going to his bachelor party, but to be fair, he did just have a child a couple of weeks prior. William initially declined the invitation before saying he would go. The reversal happened after William had tea with the queen.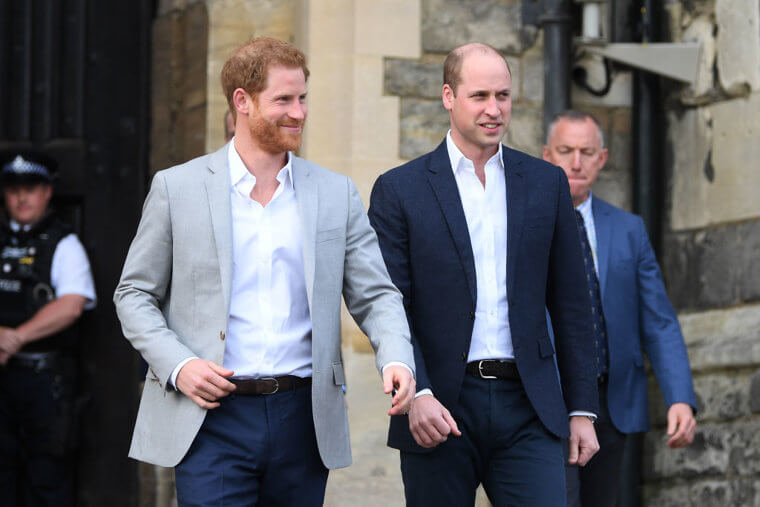 Shaun Botterill / Staff via Getty Images
However, William only said that he would attend the dinner and that he wouldn't be able to stay the night. Harry had stayed the night at William's bachelor party, he writes.
He Claims William and Kate Both Encouraged Him to Wear That Infamous Nazi Costume
This one is a bit weird on a couple of different levels, but Prince Harry wore a Nazi costume to a party in 2005. The party was themed as a "native and colonial" costume party, which would be news in and of itself today. However, after asking his brother and William's then-girlfriend Kate Middleton what he should wear, they picked the Nazi costume. It turned out not to be the best decision.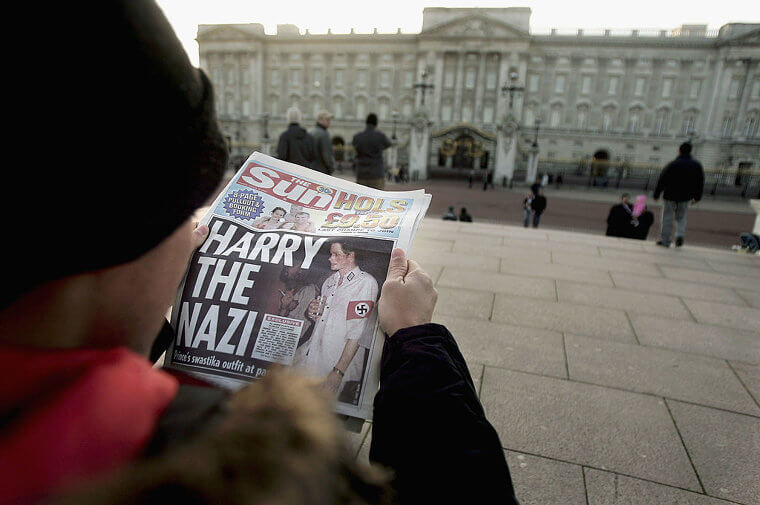 Bruno Vincent / Staff via Getty Images
However, he does write that he received a surprising amount of sympathy from his brother and father. "At first, I was suspicious. I thought maybe he saw my crisis as another opportunity to bolster his PR. But he spoke to me with such tenderness, such genuine compassion, that I was disarmed," Harry writes of his father.
Meghan or Kate – Who Really Made Whom Cry Before the Wedding?
If you don't remember this incident, there were rumors in the British tabloids that Meghan made her soon-to-be sister-in-law cry before her wedding. During an interview with Oprah Winfrey, Meghan pushed back and said it was the other way around. And in his new book, Harry backs his wife's side of the story. He explains that Kate texted Meghan a couple of days prior to the wedding, explaining that her daughter's dress didn't fit and that she was crying.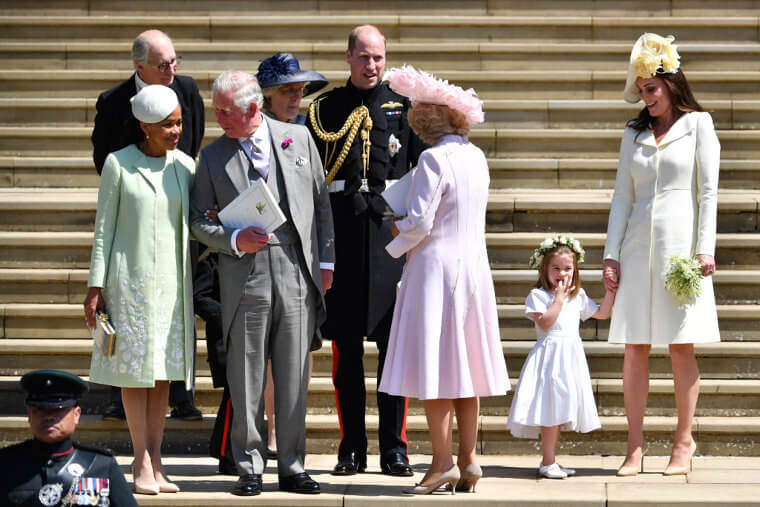 WPA Pool / Pool via Getty Images
Meghan then texted back, telling her to take it to the tailor on standby. Kate allegedly asked that the dress be remade. The whole thing continued for a while until Meghan finally convinced her to take the dress to the tailor. Harry eventually returned to find an exhausted Meghan crying about the whole ordeal.
Harry Reveals How Many People He Ended While Serving in Afghanistan
One of the more controversial topics in Harry's new book is a section that talks about his time in the military. In it, he talks about killing 25 Taliban fighters while serving in Afghanistan. He also says, "It wasn't a number that gave me any satisfaction. But neither was it a number that made me feel ashamed." He adds that the military taught him how to dehumanize enemy combatants.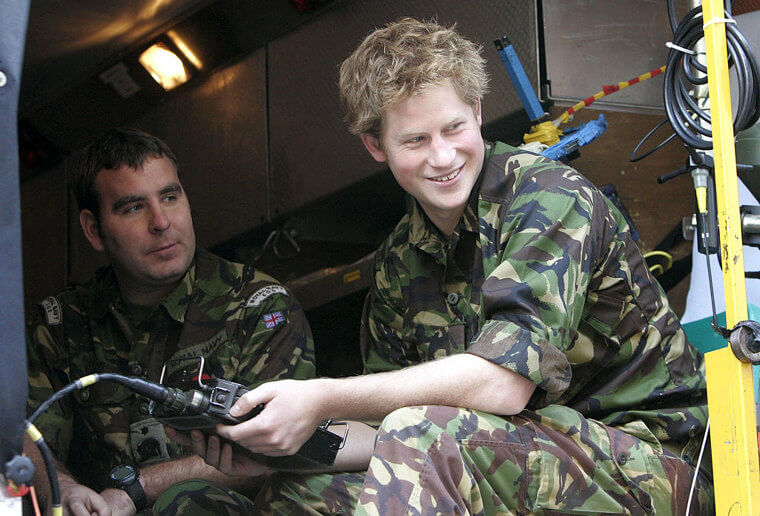 Pool/Tim Graham Royal Photos / Contributor via Getty Images
Unsurprisingly, this has drawn criticism from both military officials in the U.K. and a Taliban militant, the latter of which called the admission a war crime. Military officials took issue with the characterization Harry used and warned that it risked stoking old thoughts of revenge.
Harry Regretted His First Time With a Woman – Here's Why
Prince Harry spills everything in his new memoir, including his first time with a woman. Unfortunately, he says that it was an experience he deeply regretted. He doesn't name names, but he does say that the woman was a bit older and that she rode horses. He calls it a "Quick ride, after which she'd smacked my rump and sent me to grace. Among the many things about it that were wrong: It happened in a grassy field behind a busy pub."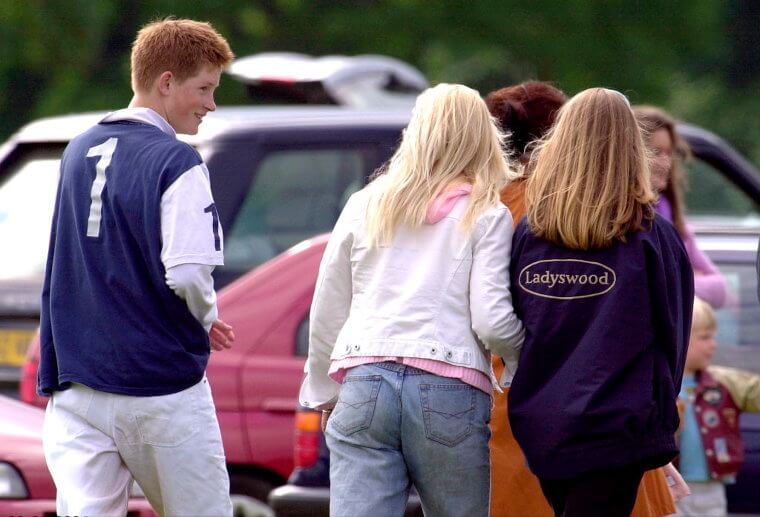 Tim Graham / Contributor via Getty Images
The "inglorious episode," as he refers to it, will surely spark a lot of conversation in the tabloids as to who he's actually referring to in the book.
King Charles Made Jokes About Diana's Lover Being Harry's Real Dad
Prince Harry apparently didn't appreciate his father's sense of humor, or at least when it came to jokes about Harry's alleged "real father." "Pa liked telling stories, and this was one of the best in his repertoire," Harry says in his book, adding that Charles would say, "Who knows if I'm really the Prince of Wales? Who knows if I'm even your real father? Maybe your real father is in Broadmoor, darling boy!"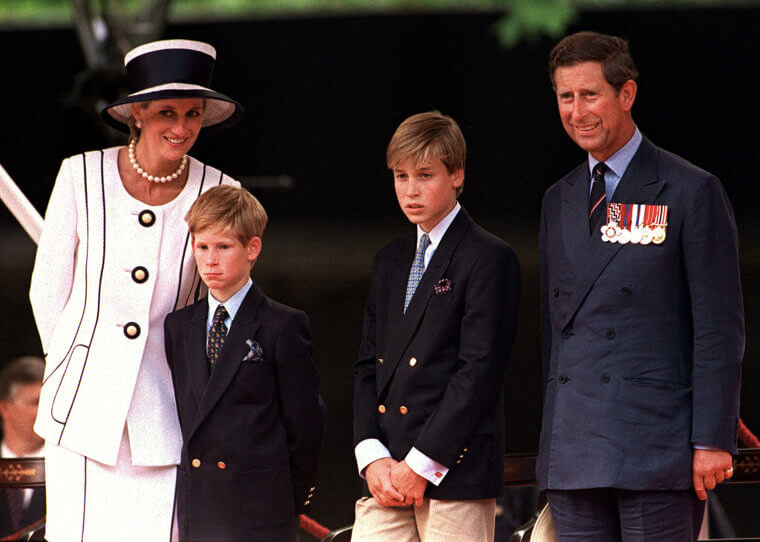 Princess Diana Archive / Stringer via Getty Images
Charles was apparently referring to Major James Hewitt, who also had ginger hair. However, he and Diana did not meet until well after Prince Harry was born. Harry adds that he didn't think the joke very funny since the tabloids were running the rumor as a story at the time.
Harry Thought His Mom Faked Her Death and Would One Day Reappear
Princess Diana's death hit both brothers hard. Harry admits to only crying once after her coffin was lowered into the ground, but he clarifies, "I wasn't crying because I believed my mother was in that hole. Or in that coffin. I promised myself l'd never believe that, no matter what anyone said. No, I was crying at the mere idea. It would just be so unbearably tragic, I thought, if it was actually true."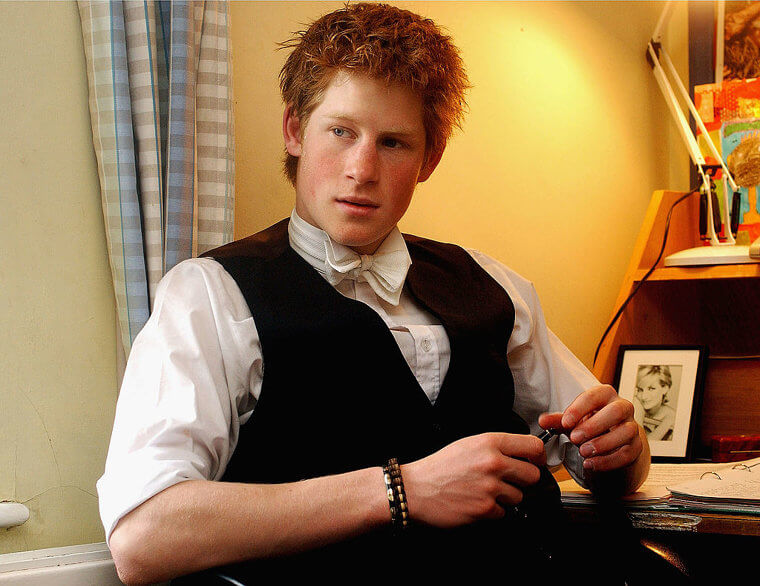 Anwar Hussein / Contributor via Getty Images
He explained that for the longest time, he'd convinced himself that she faked her own death and that, eventually, she would call out of nowhere, and they would reunite.
Harry Said He Spoke to His Mom Through a Psychic
In his new memoir, Prince Harry delves into great detail about how his mother's death has, and still does, affect him. However, one of the more peculiar admissions involves him visiting a psychic after moving to California. "I needed proof. A sign. Anything," he writes in his memoir. "'Your mother says… the ornament?' 'Ornament?' 'She was there.' 'Where?' 'Your mother says… something about a Christmas ornament? Of a mother? Or a grandmother? It fell? Broke?' 'Archie tried to fix it.' 'Your mother says she had a bit of a giggle about that.'"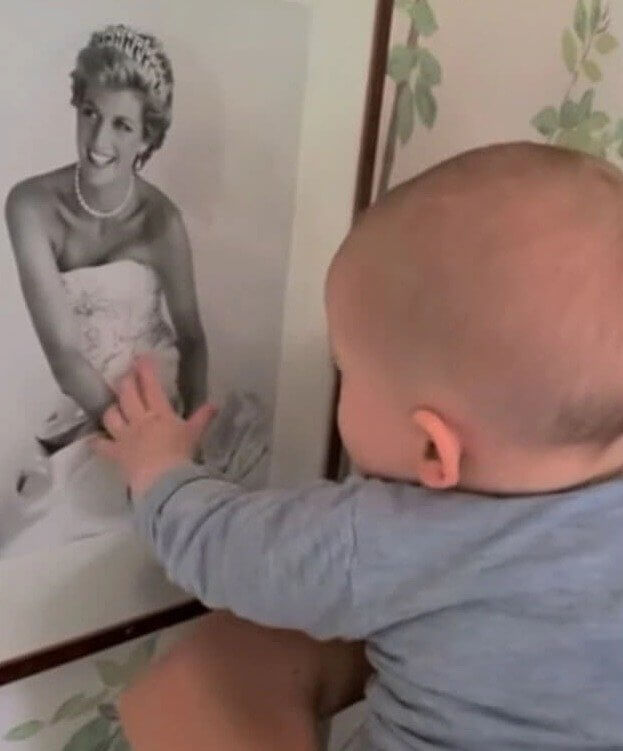 He said that his son, Archie, had previously broken one of his great-grandmother's ornaments and tried to spray it with water in the hope that it would grow back together and be fine.
He Even Investigated Her Death and Went Back to That Paris Tunnel
Considering that Harry admits in his book that it took him a long time to fully accept that his mother had passed away, it shouldn't come as that much of a surprise that he investigated the matter on his own. He writes that he once asked private secretary Jamie Lowther-Pinkerton to secure him the files on his mother's death. He received the files a couple of days later, but Jamie had removed some of the more graphic images before handing them over.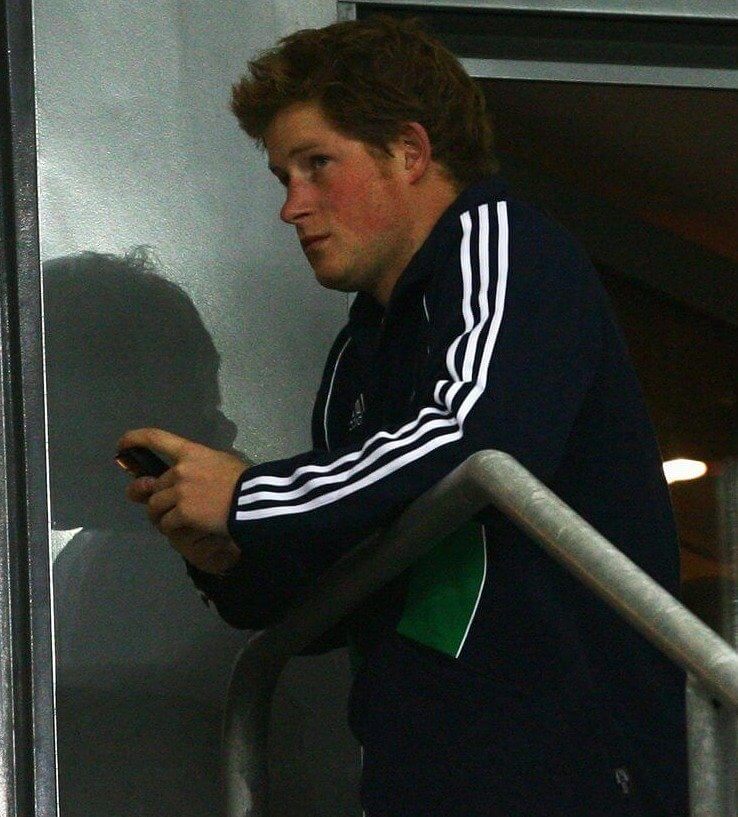 Julian Finney / Staff via Getty Images
He adds that he also asked his driver to take him to the same tunnel in Paris and drive over the same bump that caused his mother's car to wreck. "The lip was nothing. We barely felt it," he writes.
The Palace Advised Meghan Not to Invite Her Niece to the Wedding
It's not a secret that there is some tension between Meghan and her father's side of the family. However, that tension apparently hasn't ruined her relationship with her nieces – despite her not being invited to Meghan and Harry's wedding. Ashleigh Hale is the daughter of Meghan's half-sister, who has spoken out negatively about Meghan in the tabloids, so the palace ultimately advised the Duchess not to invite Ashleigh.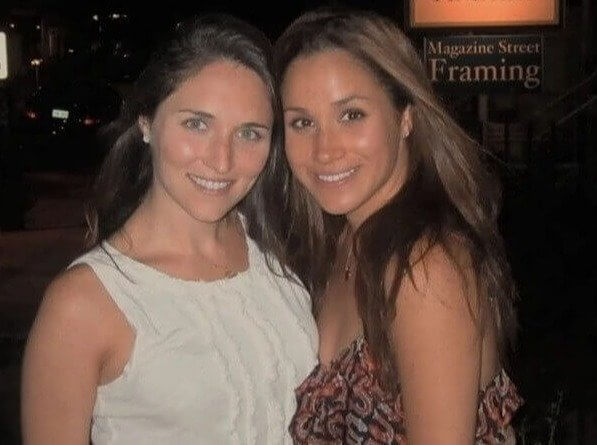 "It was hard to know that my biological mother caused this loss in our relationship," Ashleigh said of being excluded from the wedding. But Meghan and Ashleigh have since rekindled their relationship.
The Couple Thinks the Royal Family Felt Threatened by Their Popularity
Early into their time as a couple in the royal family, Harry and Meghan say they realized their popularity was creating issues for the rest of the family. A friend of the couple, Lucy Fraser, claims a trip Harry and Meghan took to Australia showed how popular the couple was and presented a threat to the royal family. Something similar took place after a Buckingham Palace event: the entire family was present, but only Meghan's face appeared on the front pages the next day.
Chris Jackson / Staff via Getty Images
"I was still under the delusion that if it was in a tabloid, no one believed it," she says, adding that this changed after someone on the street told her, "What you're doing to your father is not right."
The Duke Got Frostbite Where No Man Ever Wants to Get It
After his time in the service, Harry spent much of his time campaigning for veterans. And it seems one such event led to quite a scare right before his brother's wedding. Just a couple of days before the wedding, Harry returned from a 13-day hike to the North Pole with fellow veterans. When he got back, he says he was "horrified to discover that my nether regions were frost nipped as well, and while the ears and cheeks were already healing, the todger wasn't."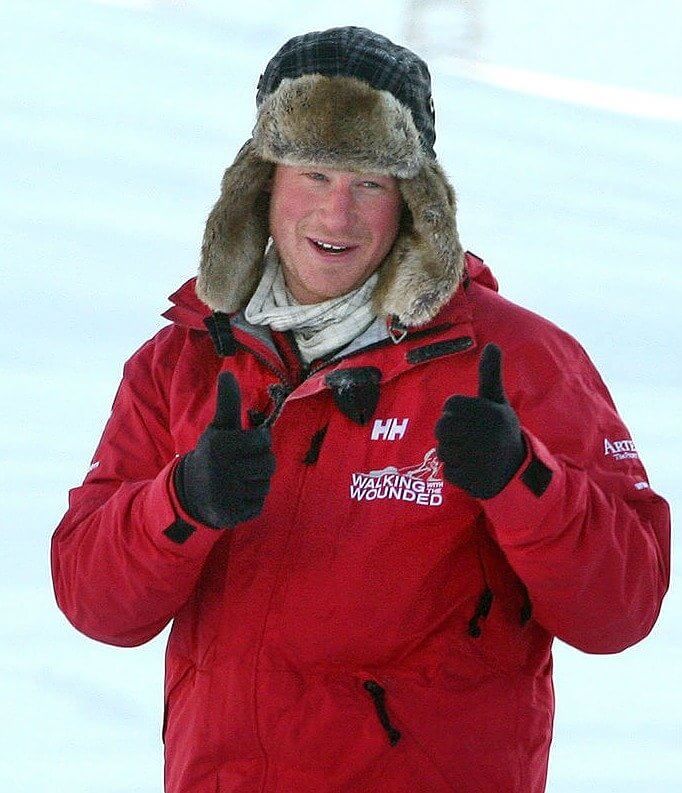 WPA Pool / Pool via Getty Images
He went and saw a doctor about the whole thing, and the doctor assured him that nothing was going to fall off and that he would end up being just fine.
King Charles Didn't Hug Him After Breaking the News of His Mom's Passing
It's never easy telling anyone that someone they love has passed away. However, we imagine that telling a young child is especially painful. In his memoir, Harry details how his father broke the news to him and how he said it lacked affection. Harry said he sensed something was wrong with his father. He added, "He always called me 'darling boy,' but he was saying it quite a lot now. His voice was soft. He was in shock, it seemed."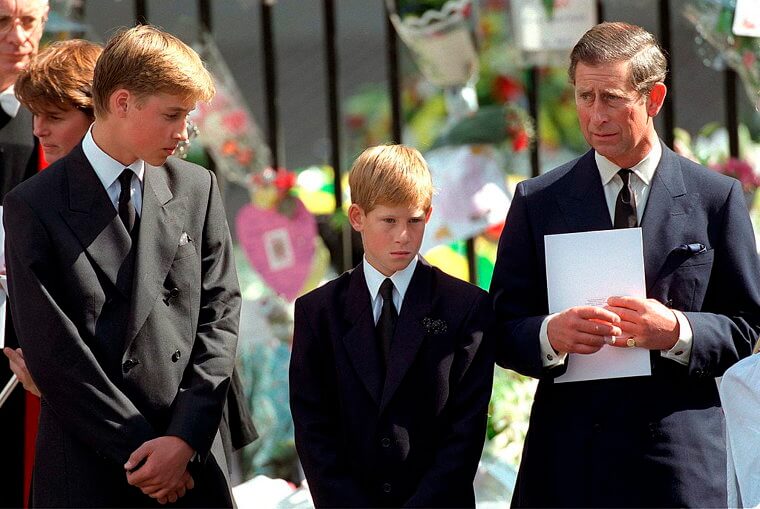 Tim Graham / Contributor via Getty Images
Charles said, "Mummy was quite badly injured and taken to a hospital, darling boy," before telling Harry that she had passed. Harry added that Charles didn't hug him but implied that he didn't necessarily blame him as it was a difficult time for everyone.
Harry Was Told Not to Bring Meghan When the Queen Was on Her Deathbed
One of the more recent events Harry describes in his book involves the queen's passing, AKA Harry's grandmother. He writes that his father called him, saying that Her Majesty was in bad health and that he needed to get to Balmoral as soon as possible. Charles apparently added that he should come alone, to which Harry took offense. However, Charles then "stammered, apologetic, saying he simply didn't want a lot of people around. No other wives were coming; Kate wasn't coming; therefore, Meg shouldn't."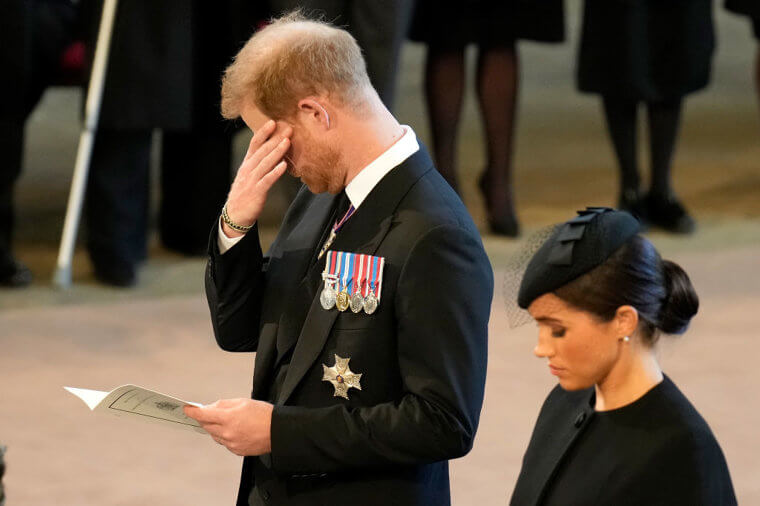 Christopher Furlong / Staff via Getty Images
When his plane was landing down in Scotland, he learned that he was already too late and that his grandmother had passed. When he got to the estate and her bedroom, he says, "I whispered to her that I hoped she was happy, that I hoped she was with Grandpa."
Meghan Blames the Media for Tensions With Her Father
Meghan's letter to her father was one of the biggest stories in the tabloids. So, it's no wonder that she blames them for the rift between herself and her father. She says that the two were very close when he began doing interviews and criticizing the royal family. Obviously, they wanted to put a stop to it, and after Meghan asked the late queen for advice, they told her to write him a letter.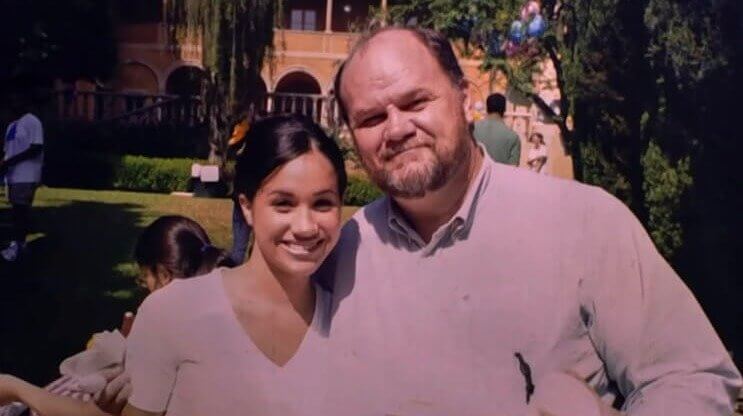 She says that "I'd gone to great lengths to get that letter to my dad discreetly." However, the media somehow picked up the letter, and the two's relations soured after that.
The Prince Suffered From Panic Attacks During His Public Speaking Duties
It might seem odd that a royal family member would be afraid of public speaking, but they're people too. Harry says that he especially dreaded giving speeches in public, with some nearly leading him to faint on stage. He also recalls how his brother would joke with him about his fear. Apparently, he once came up to Harry backstage and said, "Harold! Look at you! You're drenched." (Harold was William's nickname for him and a reference to his real name, Henry.)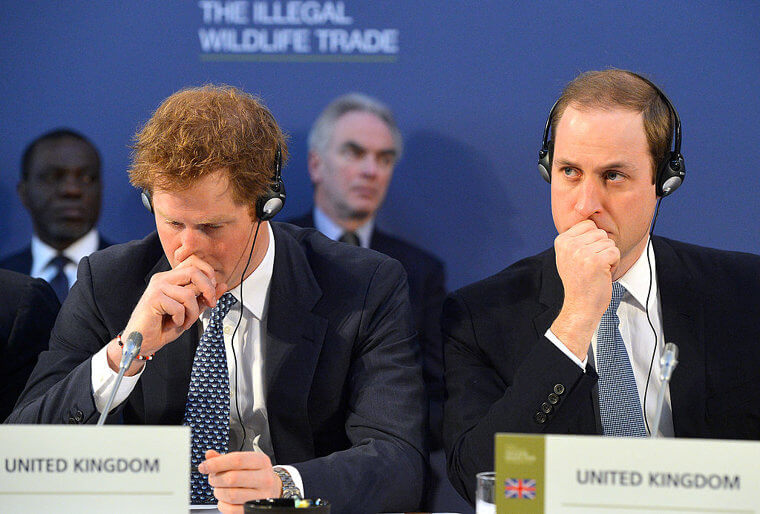 WPA Pool / Pool via Getty Images
However, Harry says that he didn't blame his brother, despite the two promoting awareness around mental health at the time. He adds that neither of them recognized Harry's panic attacks for what they were at that point.
After Harry Snapped at Her, Meghan Told Him to Go to Therapy
Throughout the book, Harry talks about having anger issues. However, there was one incident in which he says he snapped at Meghan. "Maybe the weeks of battling the press had worn me down. For some reason, when the conversation took an unexpected turn, I became touchy. Then angry. Disproportionately, sloppily angry," he says. The two then had a talk that included Meghan saying she wouldn't accept being talked to like that again.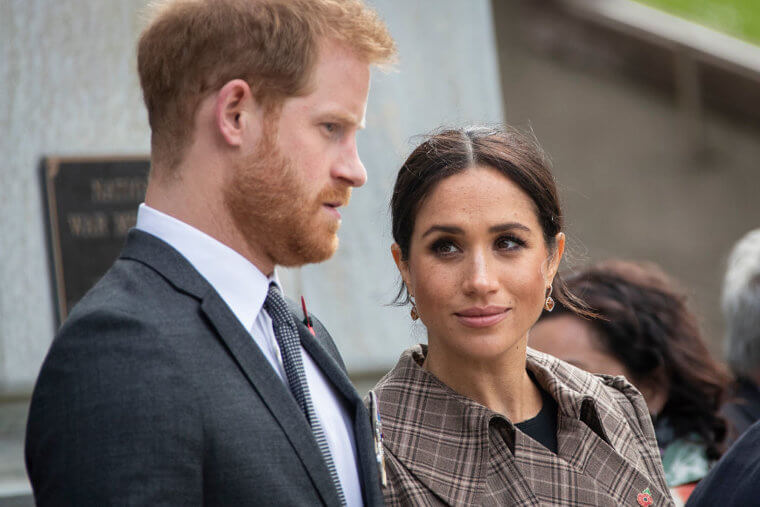 She asked if he'd ever tried to see a therapist, to which he replied, "yes," before saying he'd never found the right one. She then told him to try again.
They Think the Palace PR Team Used Meghan as a Scapegoat
It turns out that there may have been a conspiracy against Meghan coming from the Palace all along. At least, that's what she and a friend allege in the documentary. Lucy Fraser, a close friend of Meghan, alleges that the Palace would leak stories that weren't true to the press any time another story about a family member began receiving headlines. In this way, stories about Meghan would overshadow anything about other members of the royal family.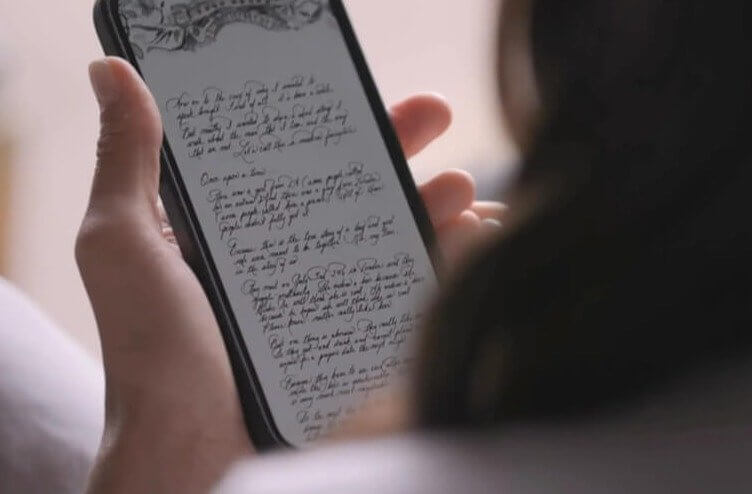 Meghan adds, "You would just see it play out. Like, a story about someone in the family would pop up for a minute. 'Gotta make that go away.'"
The Tense Fight Between Harry, William, King Charles, and the Late Queen
Harry tells of the moment when he discussed splitting from the royal family and moving to the U.S. with his brother and father. His brother was allegedly shouting at him during the meeting, he reveals in the documentary. He adds that he initially proposed an agreement where he would still perform some duties while also having his own job. Although, "it became very clear very quickly that goal was not up for discussion or debate," he says.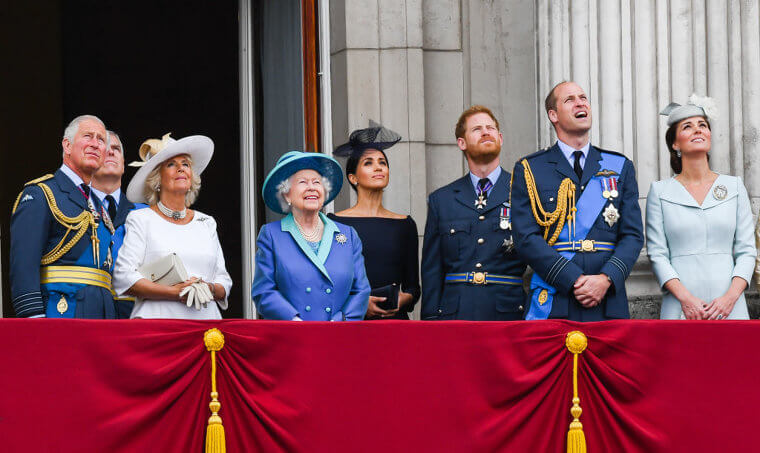 Anwar Hussein / Contributor via Getty Images
Harry says, "It was terrifying to have my brother scream and shout at me, and my father saying things that just simply weren't true, and my grandmother quietly sitting there and sort of taking it all in."
He Didn't Like Seeing Meghan's "steamy Scenes" on Suits
While things didn't exactly end well between Harry and Meghan and the rest of the family, Harry writes that at first, they seemed like they would all get along just fine. He remembers telling William and Kate about who he was dating and their disbelief. (They were apparently big fans of Suits, which she starred in.) "All this time, I'd thought Willy and Kate might not welcome Meg into the family, but now I had to worry about them hounding her for an autograph," he says.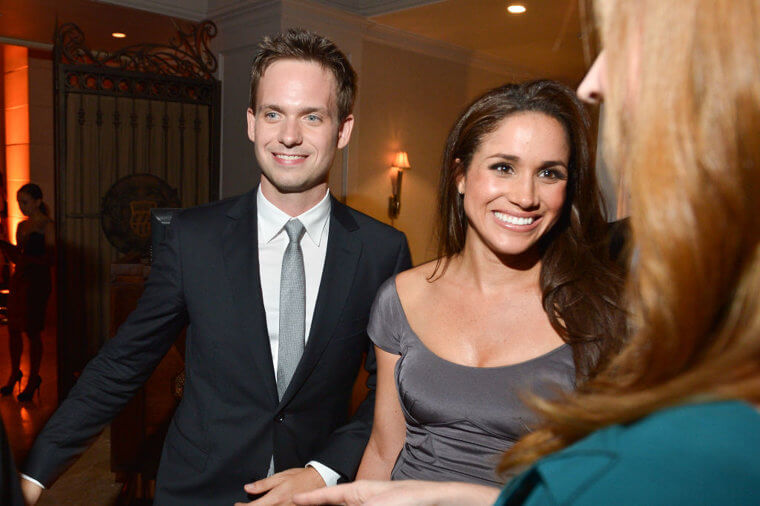 George Pimentel / Contributor via Getty Images
He also writes that, looking back, he would've rather not have been there for some of the more steamy scenes involving Meghan and Patrick J. Adams on Suits. "I didn't need to see such things live," he writes.
Harry's Early Love Life
Among the other interesting details not involving his marriage to Meghan Markle, Harry delves into his relationship with Chelsy Davy. He talks about one of the things that drew him to her, mainly that she "wasn't visibly fitting herself for a crown the moment she shook my hand." The pair ended up kissing under the stars in Bostwana during the first date. When they returned to the U.K., the paparazzi were apparently waiting at the airport.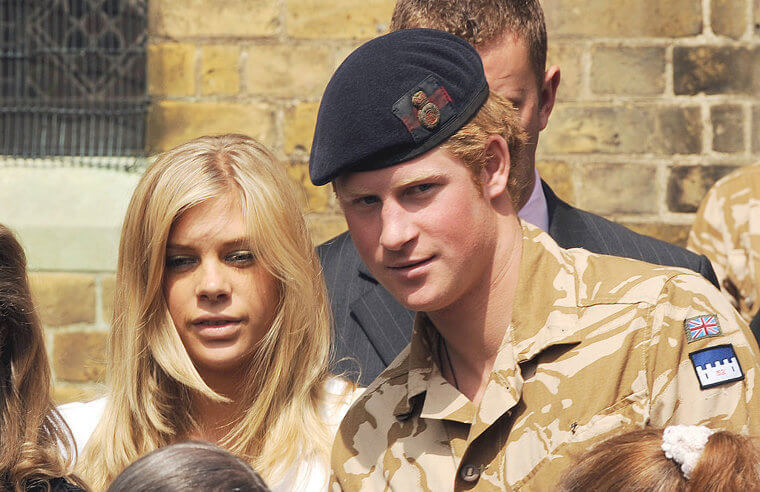 Anwar Hussein / Contributor via Getty Images
They ended up dating off and on, but they apparently stayed pretty close friends as she was later invited to his wedding with Meghan Markle in 2018.
The Young Prince Almost Didn't Walk With the Progression at Diana's Funeral
Harry writes in his book that the iconic walk he, his brother, and the rest of his family took behind the coffin at Princess Diana's funeral almost turned out very differently. Apparently, there was a discussion as to whether or not to leave Harry out of it, considering he was the youngest, and they didn't want to put him under undue stress. Eventually, it was decided that Harry would walk, and he preferred it that way.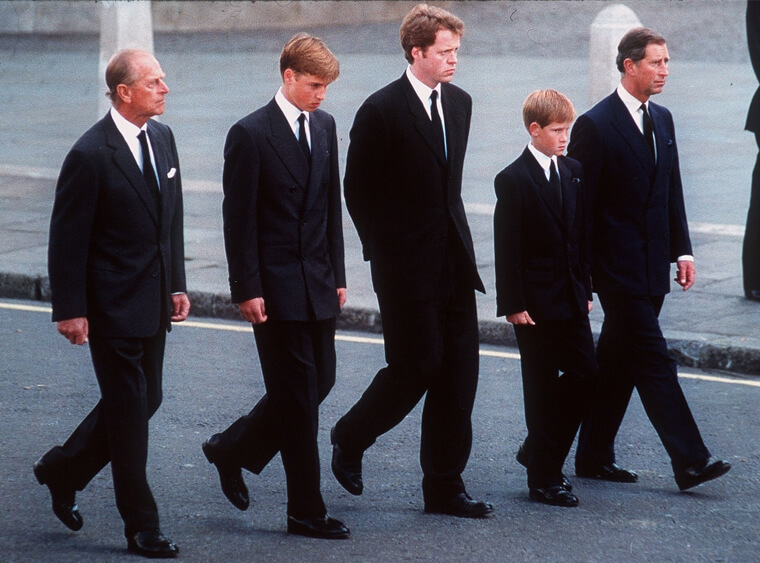 Anwar Hussein / Contributor via Getty Images
"I didn't want Willy to undergo an ordeal like that without me. Had the roles been reversed, he'd never have wanted me—indeed, allowed me—to go it alone," he says.
Harry Refused to Talk About Their Mom's Passing With William
After going through an event as traumatic as a parent's death, it's no real surprise that a teenager wouldn't want to confide in anyone. However, Harry seems to regret brushing his brother William aside when he tried to discuss the death with Harry. He details how his brother William would try to bring the death up when the two were younger, and he would just change the subject, much to his brother's frustration.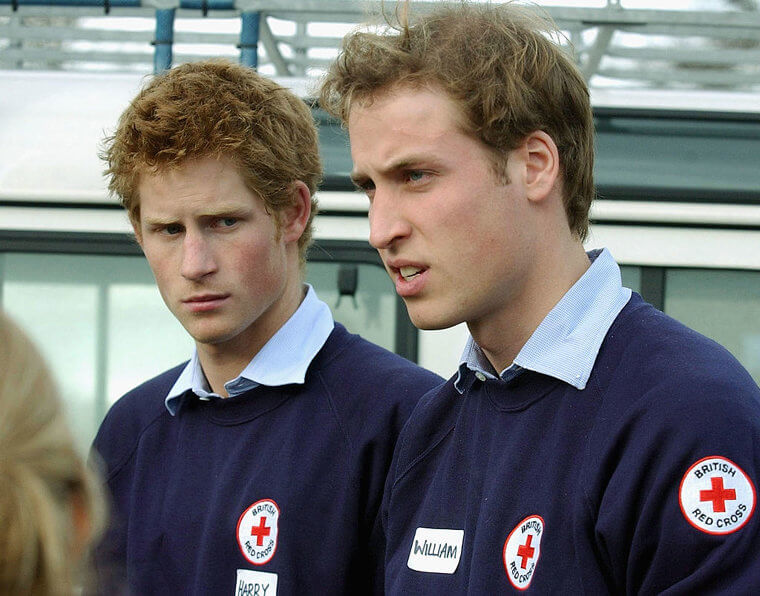 "And I wouldn't acknowledge his frustration. More likely, I couldn't even recognize it. Being so obtuse, so emotionally unavailable, wasn't a choice I made. I simply wasn't capable. I wasn't close to ready," he says in the book.
He Felt Left Out After His Brother's Wedding
This one isn't that surprising now that we know Harry wasn't really his brother's best man at his wedding. However, he does sound quite nostalgic about his brother's wedding and almost seems to think of it as an end of an era. "He'd never again be, first and foremost, Willy. We'd never again ride together across the Lesotho countryside with capes blowing behind us. We'd never again share a horsey-smelling cottage while learning to fly. Who shall separate us? Life, that's who," he says.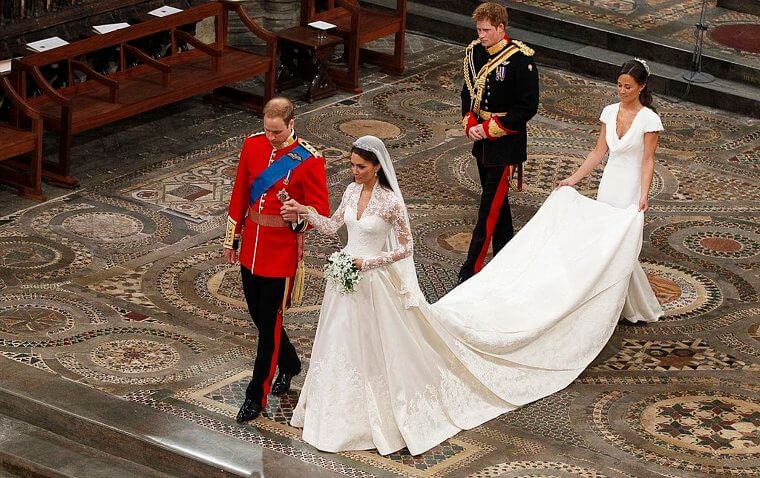 WPA Pool / Pool via Getty Images
He also provides readers with a rather witty one-liner when he says he remembers thinking, "Nothing like getting married in the same place where you did your mum's funeral."
Why Tyler Perry Welcomed Strangers Into His $18 Million Home
Shortly after Harry and Meghan left the royal family and the stories were all in the tabloid in 2020, Tyler Perry secretly invited the couple to come and stay at his mansion in Los Angeles. In the documentary, Perry says that he saw what was happening and could relate as he saw his own mother abused when he was younger. "I saw my mother be abused for years; I knew the symptoms. I knew what it was like."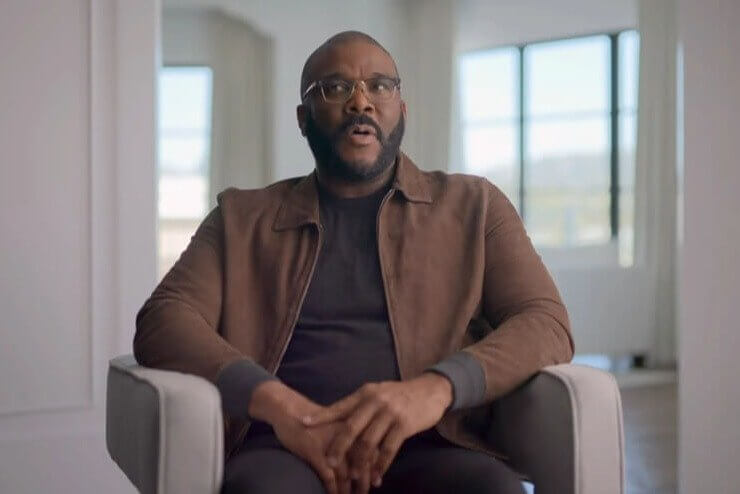 He then goes on to laud their decision to walk away from the family, despite not having the same financial security. "And for both of them to have the wherewithal to say, 'I don't give a damn if it's the palace. I'm out of here,' I applauded that," he says.
Harry's Last Conversation With His Mom
Harry frequently refers to his mother, Princess Diana, in his memoir. In one section, he takes a look at the last conversation he had with her as a young boy. He writes that he talked to her hours before she died in a car crash. "I'd been short with her. Impatient to get back to my games, I'd rushed Mummy off the phone. I wished I'd apologized for it," he says.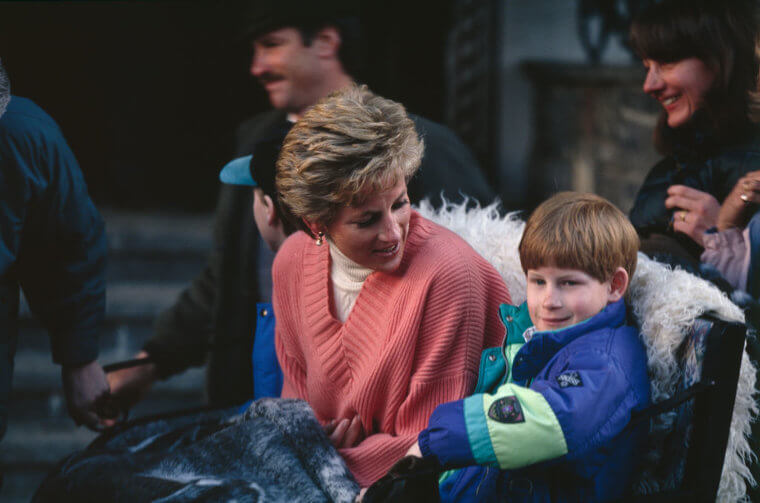 Pascal J Le Segretain / Contributor via Getty Images
In the next few lines, he added, "I wished I'd searched for the words to describe how much I loved her. I didn't know that search would take decades."
The Duke Regrets How He Handled Meghan's Mental Health Struggles
Meghan admitted that the pressure around being a member of the royal family and all of the tabloid stories seriously affected her mental health in the couple's documentary. It got so bad that she says she contemplated suicide. After telling Harry, he apparently didn't respond with as much care and concern as he now thinks he should've. Instead, he says he thought more about what the press might write if they found out.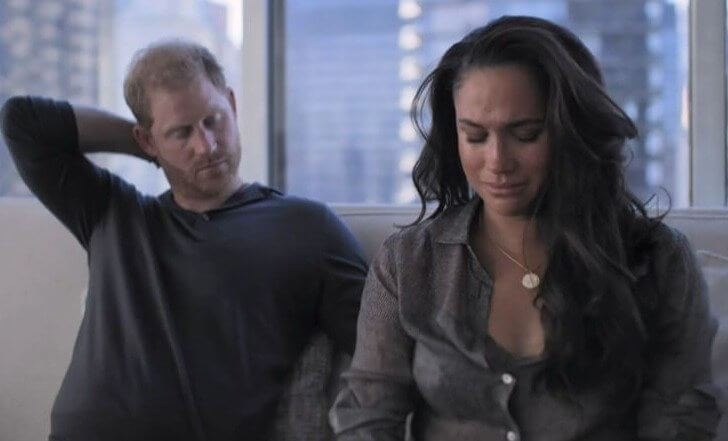 "I was devastated; I knew that she was struggling — that we were both struggling — but I never thought that it would get to that stage. I felt angry and ashamed. I didn't deal with it particularly well. I dealt with it as institutional Harry as opposed to husband Harry," he says.
Harry Said the Palace "gaslighted" Them After the Oprah Interview
One big sore spot for Harry was the reaction from the Palace after he and Meghan conducted the Oprah Winfrey interview in 2021. He called their reaction "institutional gaslighting." He adds that he saw the interview as the start of a transition for himself and Meghan. For her part, Meghan has said that she did the interview because she was under the impression that "people just genuinely didn't understand why we left (the royal family)."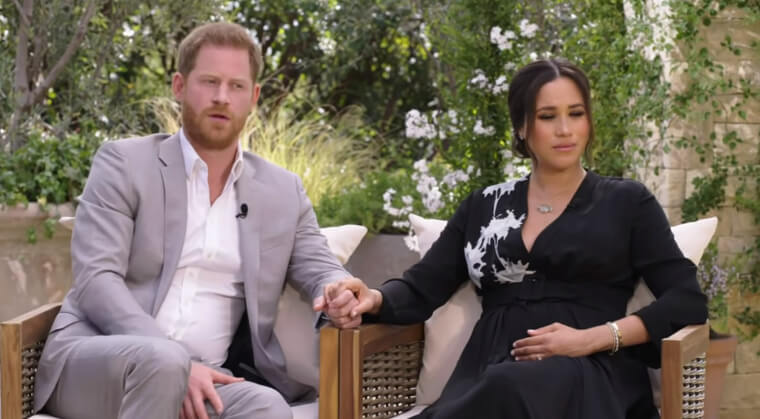 After doing the interview and seeing the Palace's reaction, he said, "I can't think what my mom went through all those years ago by herself. To see the institutional gaslighting that happens is… It is extraordinary."