"I already won the lottery. I was born in the US of A baby." – Creed Bratton The Office. While many Americans are proud of their country, there is definitely some regional competition. Whether you are from California or New Jersey, there are pros and cons to every US state. From having cool roadside attractions and great weather to ridiculously high taxes and pollution, each state has its problems, but we are all proud of wherever we were born and raised. Ever been curious about what people are saying about your state? Keep reading to find out.
Alabama: Best For College Football, Worst For Exercise Rates
"ROLL TIDE!" Alabama is proud of its football, and all across the state, you will see people sporting Alabama football gear on a daily basis. The University of Alabama has won the most national football championships in the nation since 1936. It wouldn't be wise to argue about football with someone from Alabama.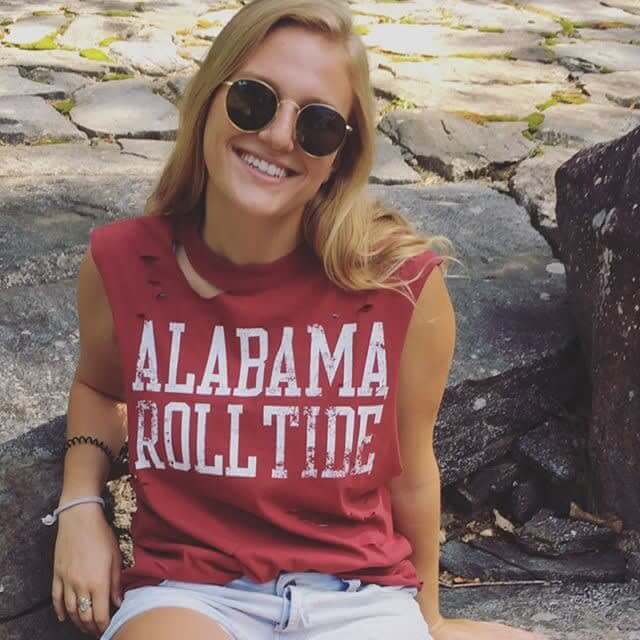 Despite having an excellent reputation for their sporting success, Alabamans do not get enough exercise. Only 1.2 percent of all people who live in the state walk to work every morning. That is the lowest percentage in the whole country, and less than half of the national average. Maybe they aren't able to walk to work because of the average distance.
Alaska: Best For Privacy, Worst For Unemployment
Alaska is by far the most underrated state when it comes to scenery and tourist attractions. There is so much open space and beauty for people to see, but it is often forgotten. In Alaska, you never have to worry about living too close to your neighbors because there is only one person per square mile. The national average is 87 people per square mile.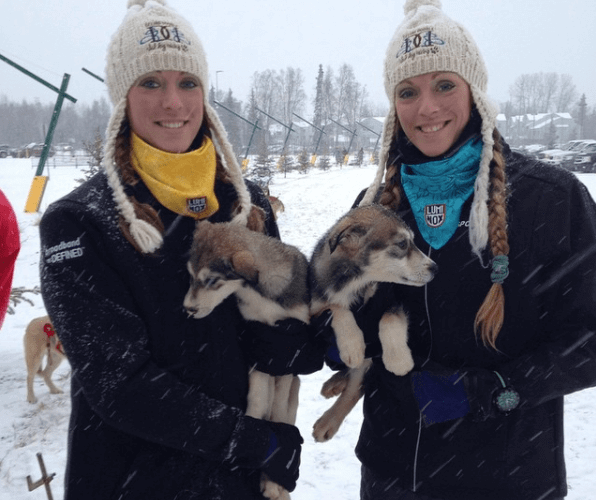 On the flip side, with all that open space, there aren't as many job opportunities as the more crowded places in the US. About 7.2 percent of the population is unemployed because there just aren't enough jobs in Alaska.
Arizona: Best For Sunshine, Worst For Teacher Turnover
Although Florida is the official "sunshine state," Arizona is actually the sunniest state. In the southwest corner of Arizona, the town of Yuma is the sunniest place in the whole world, with a 90 percent chance of sun every day. With perfect weather, it allows you to check out all the different tourist attractions in Arizona, like the Grand Canyon.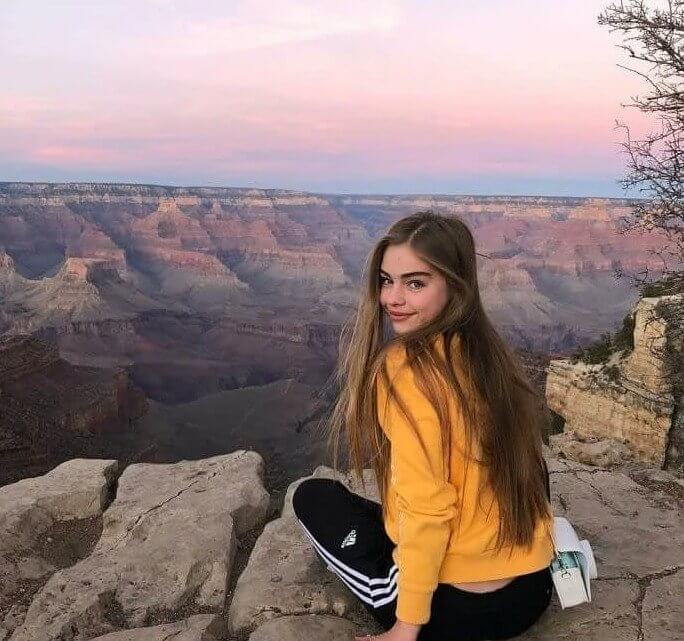 For those who are not just visiting the state, the real problem comes with the state's schools. Arizona has frequently been named the worst state for teachers, thanks to the high turnover rate and teacher-to-student ratio. The state is now allowing people to teach while they work towards their teaching degree because they need as many teachers as they can find.
Akansas: Best For Mountains, Worst For Internet Connection
If you are a fan of Ozark on Netflix, then you will be excited to know that the Ozark mountains are partially in Arkansas. These beautiful mountains are a huge attraction for tourists and residents alike. The Ozarks span across Missouri, Arkansas, and Oklahoma.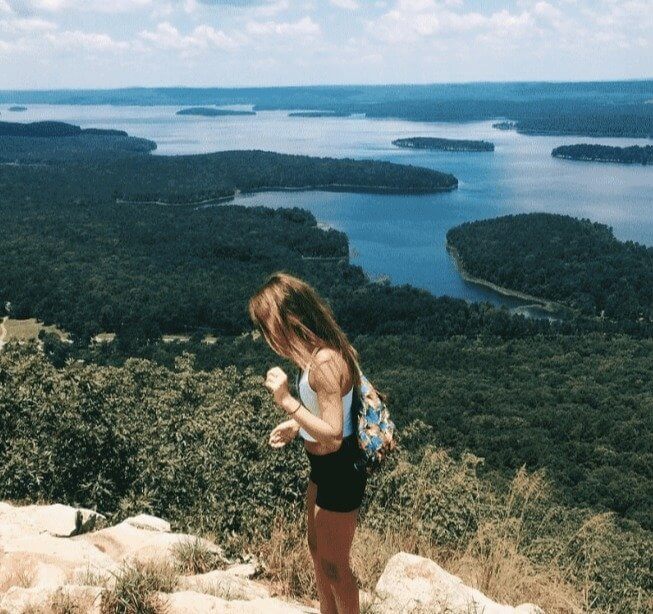 If you are reading this in Arkansas right now, that would be surprising considering how poor the internet connection is across the state. Over 25 percent of residents don't have a broadband internet connection, which makes it America's least connected state.
California: Best For Diversity And Equality, Worst For Quality Of Life
"California, here we come, right back where we started from." California is a beautiful place to live not only because of its incredible scenery but because of its diverse culture and equality. Women are significantly paid more than any other state, and it is closer to what a man would make. Also, there is no single ethnic group that makes up the majority of the population.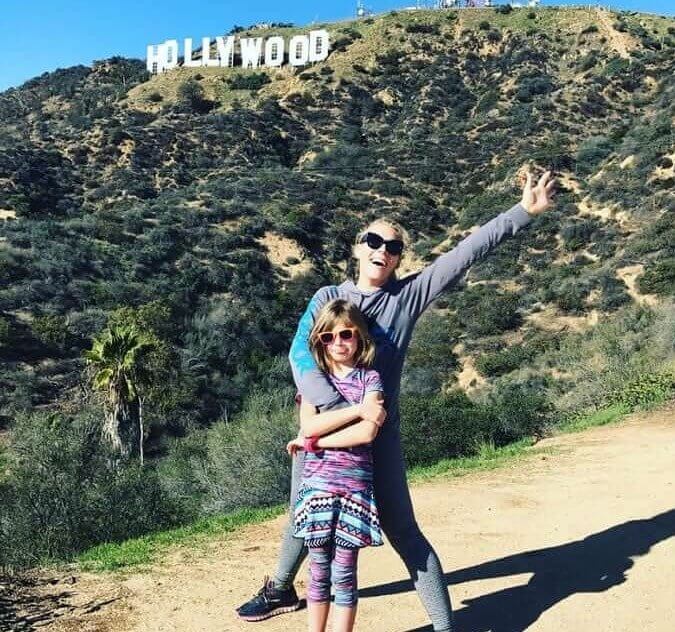 Despite how happy everyone looks in California as it is plastered all over Instagram, the state was ranked poorly for social and environmental factors that affect the quality of life. There is a lack of a sense of community, and the state has high air pollution. In recent years, many people have left California to move elsewhere.
Colorado: Best For Health, Worst For Drug Overdoses
Year after year, Colorado tops the list for the most physically active states with the lowest obesity rates. There are many outdoor activities from skiing to hiking, so there is no need to sit inside on the couch. They also have to be healthy to deal with the very thin air due to the altitude.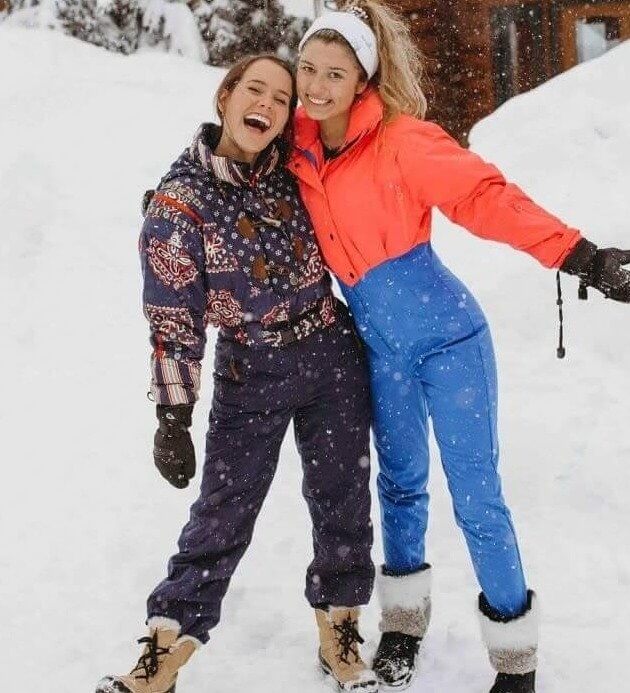 Unfortunately, there is a huge drug problem in Colorado. The state that is loved by outdoor enthusiasts has the highest rate for drug overdoses. The rates have doubled over the last decade because of painkillers like Percocet and oxycontin. Also, Colorado has a high number of cocaine users. That must be the snow everyone is referring to.
Connecticut: Best College Basketball, Worst For Expensive Housing Costs
If you know anything about Connecticut, you would know that it is huge in the world of college basketball. The University of Connecticut's men and women's basketball teams have continued to excel year after year. They have won 15 national championships, and during the 2018 women's season, the team was on a 36-game winning streak.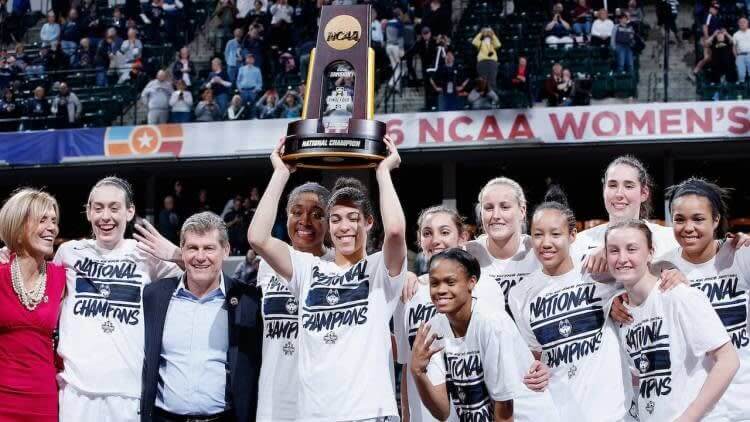 While it might be fun to attend college in Connecticut, residents struggle to afford the cost of keeping a home running. Homes in Connecticut are already expensive, and people's electric bills are exponential. People must be playing outside all the time because the power is off inside to save money.
Delaware: Best For Tax-Free Shopping, Worst For Flying Under The Radar
If there is any state that you need to visit for shopping, it is Delaware. The state has zero sales tax on everything from clothing to electronics, so you can save so much money. It might be one of the only exciting things about Delaware.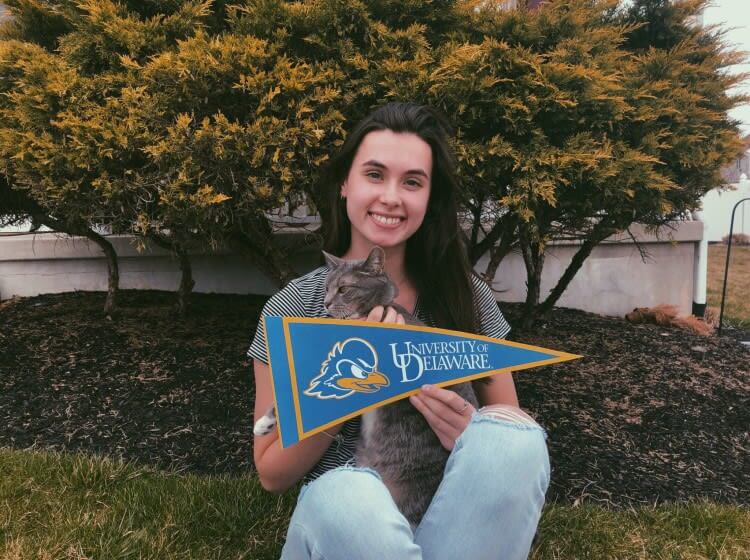 As one of the smallest states in the union, Delaware is often overlooked because it is surrounded by Washington DC, Philadelphia, and New York City. There are bigger and better cities so close to Delaware, so people choose to go elsewhere. Seriously though, try to think of a notable city in Delaware.
Florida: Best For Vacationing, Worst For Boating Accidents
Sunshine, here we come! Florida is best known for the many vacation destinations within the state. From Disneyworld to the beaches in Miami, there are plenty of hotspots to stay when you are in Florida. It was rated the country's top vacation destination, and it is also the spot where many people retire to over the age of 65.
"I'm on a boat; everybody look at me cause I'm sailing on a boat." With all the beaches and lakes, there are many boats in the water, which increases the chance of boating accidents. Floridians aren't known for being the best drivers on land, so we can't imagine their driving skills would improve once they hit the water after a couple of beers.
Georgia: Best For Growing Onions, Worst For Traffic
Although Georgia is known as the Peach State, it's real claim to fame is the Vidalia onions. These are the world's sweetest onions, and they're only grown in 20 counties. People come for the peaches but stay for those sweet onions.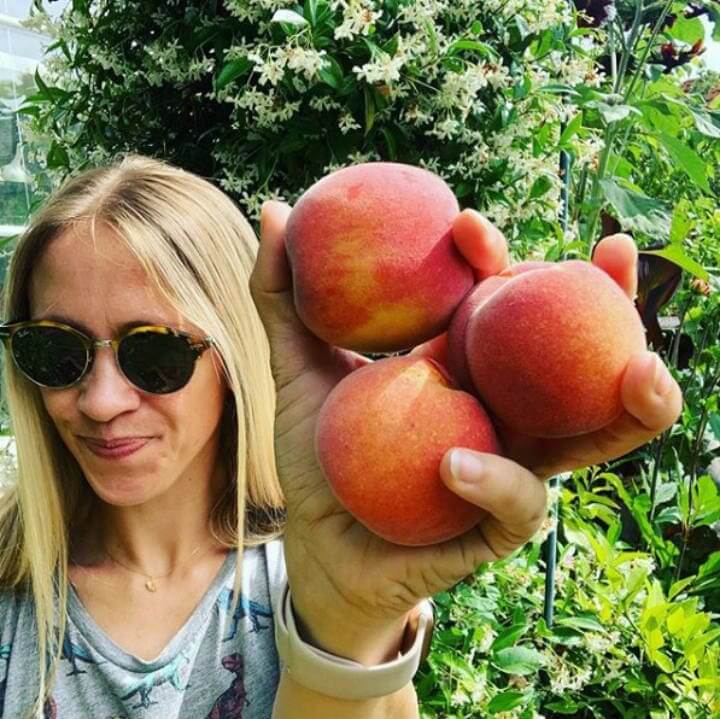 The downfall in Georgia is extensive traffic. The roads are always full, and they aren't structurally great either. The Spaghetti Junction in Atlanta is considered to be the worst in the land of Georgian drivers.
Hawaii: Best For Beaches, Worst For Sleeping
Who wouldn't want to live in paradise? In Hawaii, it is like being on vacation all the time, and you never have to leave! With 33 miles of swimming beaches surrounding the islands, you will never be disappointed. The state also has some of the best surfing and places to observe marine life.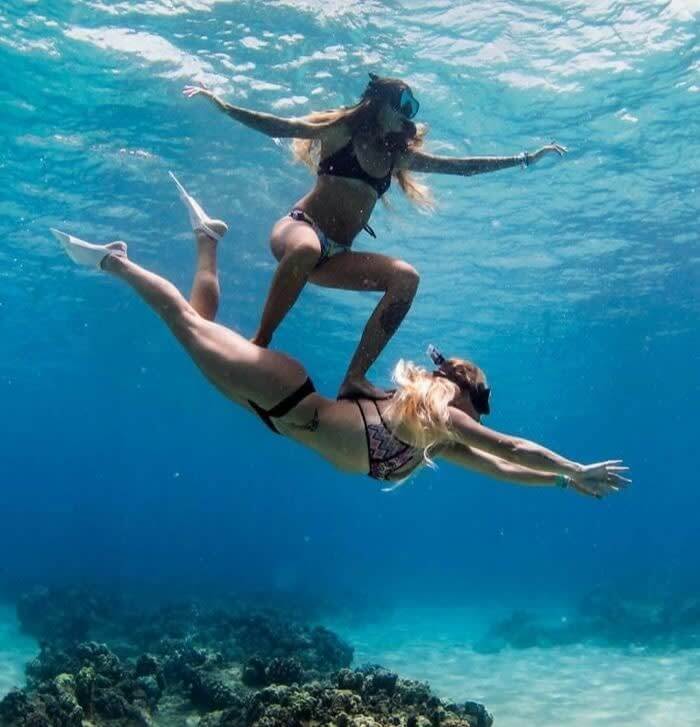 Everyone must be staying up late and getting up early to surf because Hawaiians get the least amount of sleep on average. About 43.9 percent of Hawaiian adults get less than seven hours of sleep per night on average. Despite not getting much sleep, they do have a long life expectancy, so they are doing something right.
Idaho: Best For Potatoes, Worst For Wildfires
While it is rather a cliche, Idaho is best known for its potato production. If you have ever eaten a potato, the chances are that it came from Idaho. There is something special about the soil, and it produces the best potatoes in the country.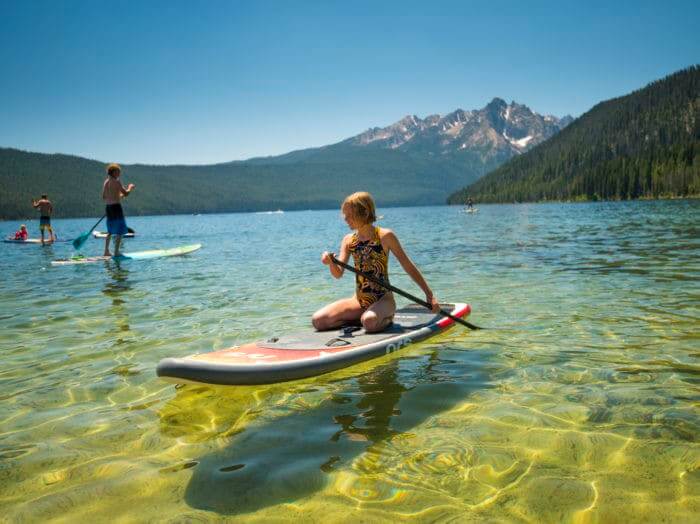 Since there is so much farmland in Idaho, wildfires are a constant hazard. Unfortunately, over ten percent of the land in Idaho caught fire between 2008 and 201. That is ten times over the national average, but firefighters are staying busy.
Illinois: Best For Public School , Worst For Rats
While you don't have to be a genius to live in Illinois, it would be helpful. The state is known for the amazing public school system. It was ranked for having the best public schools in the country, so people must be pretty smart.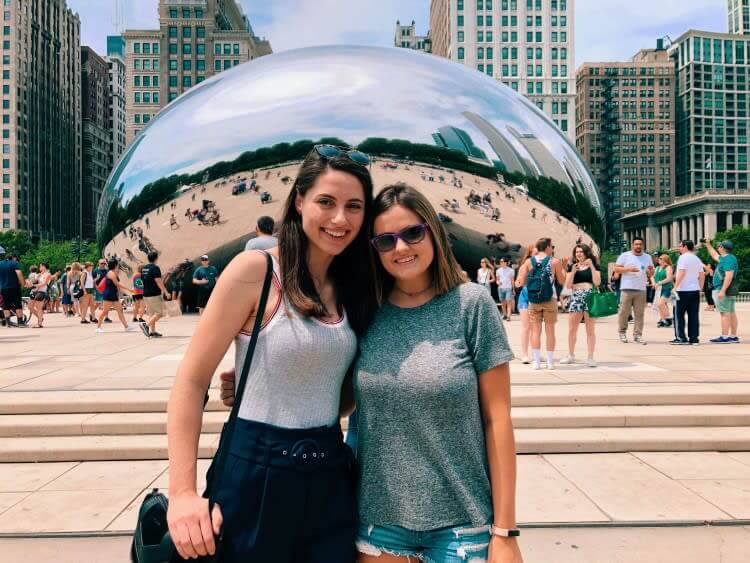 If the state has the best public schools, you would think that Illinois could come up with a way to combat the horrible rat problem. There have been 50,000 reported rat infestations, which is way above the national average.
Indiana: Best For The Indy 500, Worst For Retirement
You can't mention Indiana without thinking about the Indy 500 race. People from all over the world tune-in to watch this race each year, and it brings in a ton of tourism. It is the most famous motorsport race in the world, and it is something that everyone can enjoy.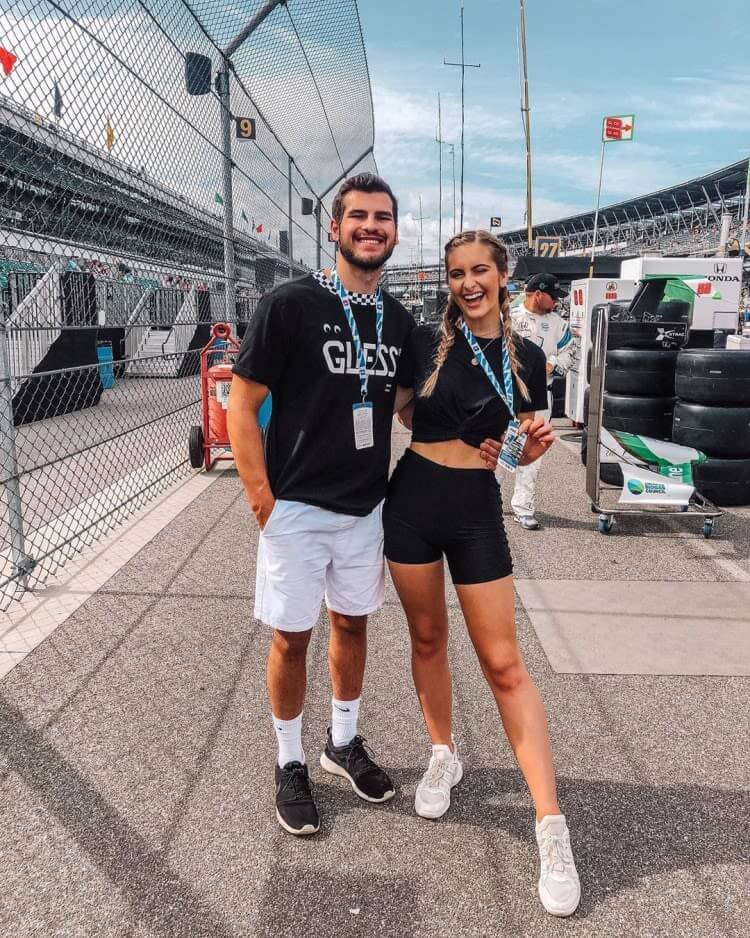 People in Indiana might be running to the racetracks, but they certainly aren't racing towards retirement. Indiana is known for having the lowest retirement income in the country, with people making less than $20,000 a year.
Iowa: Best For Employment, Worst For Bike Accidents
As most of the country is afraid of an impending recession, Iowans laugh it off. The unemployment rate has been the lowest in the US since 2008. Even during the housing crisis, Iowa somehow remained unaffected.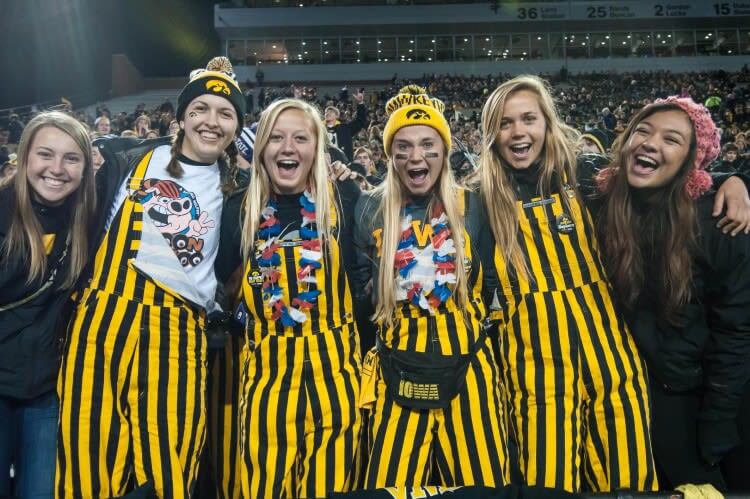 Luckily people have jobs in Iowa, so they can afford cars instead of having to rely on bikes. The most lethal hobby in the state is bike riding, and the five most dangerous cities for bike accidents are within its borders.
Kansas: Best For Road Conditions, Worst For Scenery
"Life is a highway, I'm gunna ride it all night long." If you love driving down long open roads, Kansas is the place for you. The state has the least amount of poor roadways in the nation and less than one percent of the roads are considered unfit for driving.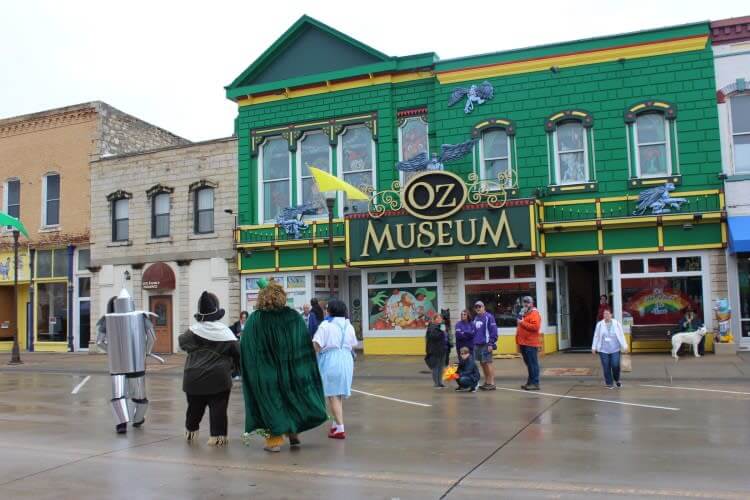 The roads must be so steady because they are all flat. Sorry to anyone from Kansas, but the state has the most boring scenery. It is all open plains with no peaks or valleys. You can look out the window and see nothing but fields for miles and miles. Maybe that's why Dorothy really wanted to get away.
Kentucky: Best For The Kentucky Derby, Worst For Lung Cancer Rates
Although it is extremely tempting to say that Kentucky is the best for their fried chicken, that would be rude to people who work with horses. Like the Indy 500 in Indiana, the Kentucky Derby is the best-known horse race in the world. The state takes equine matters very seriously, and the state's natural bluegrass is the perfect snack for those powerful racers.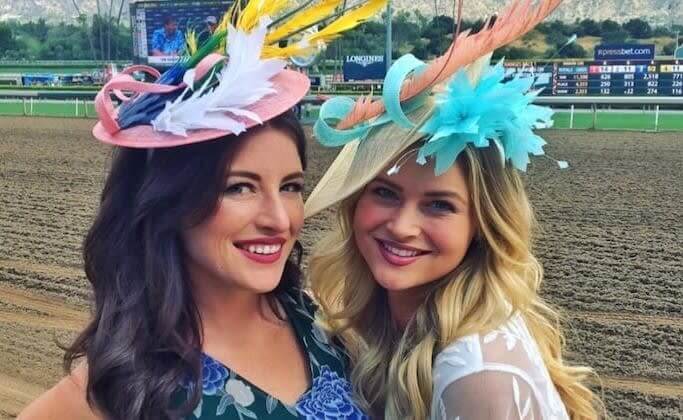 Unfortunately, people do not get to enjoy the yearly race for long because Kentucky has the highest rates of cancer in the whole country. It is unknown why the rates are so high, but the diagnosis and mortality rates are the highest in the United States.
Louisiana: Best For Dating, Worst For Stress
If you are single and ready to mingle, you must be from Louisiana. The state has the highest number of unmarried people, so dating around is a common practice. There are so many cool places to go on dates, so you would never be bored. Imagine sharing the best beignets in the world on a first date!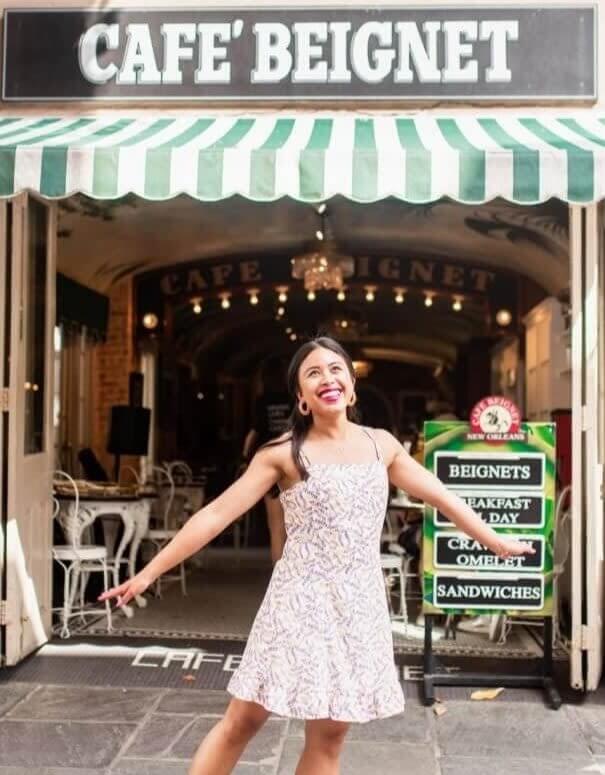 With dating comes stress, and Louisiana happens to be the most stressed-out population in the country. There are also issues of crime, poverty, and the number of hours people have to work in a week to make ends meet.
Maine: Best For Low Crime Rates, Worst For Diversity
When you are out and about, you want to feel safe as you walk down the street, and the people of Maine have that luxury. Only 124 violent crimes occur for every 100,000 people, which is three times below the national average. Also, the state is the best place to own a dog, so you will always feel safe walking around with Fido.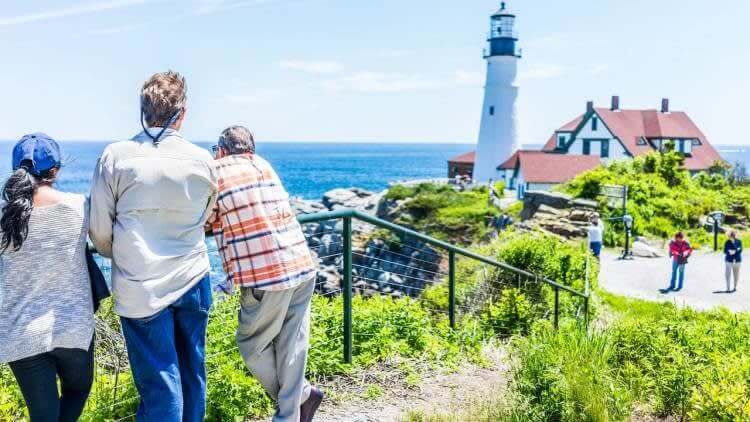 Despite Maine's success in fighting crime, they are failing in the diversity sector. Most of the residents are white, and barely five percent of the population comes from a different ethnic background. In today's times, that is not something to be proud of.
Maryland: Best For Average Income, Worst For Crime Prevention
While most people assume that New York or California would have the highest average income, Maryland is actually the winner. The state has the highest rate of seven-figure salaries, and the average household income is $80,000. That is $20,000 above the national average.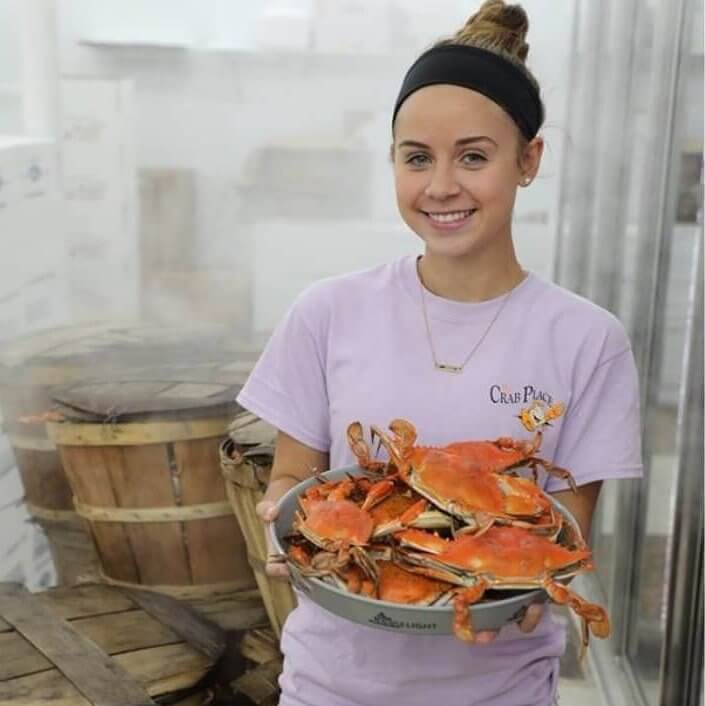 With so many residents making seven-figure salaries, you would think that there would be more money for the state to help with crime prevention. Baltimore, Maryland, is the murder capital of the world, with 50 violent deaths per 100,000 population.
Massachusetts: Best For Being Healthy, Worst For Happy Hours
Massachusetts beat out Hawaii for having the healthiest population for the first time in five years. The state has the lowest obesity rate, and it also has the most mental health providers per population. Residents also never have to worry about insurance coverage because they have the best coverage rates nation-wide.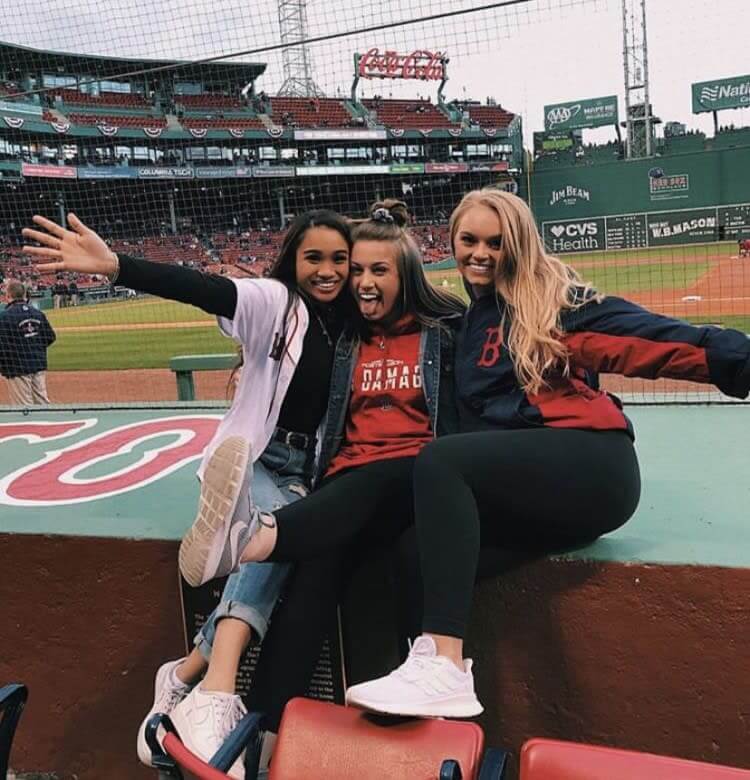 If you want to gossip about your co-workers over drinks with friends, you are going to have to pay full-price because happy hours were banned in 1984. They put these laws into effect around the time when the drinking age was raised to 21.
Michigan: Best For The Great Lakes, Worst For Water Quality
Out of all the beautiful geological features in Michigan, the Great Lakes are by far the best thing to see in the state. Although the temperatures are freezing in the winter months, the summer is a great time to make the tip to the two lakes that border Michigan.
Despite the beautiful waters of the Great Lakes, Michigan is home to Flint, which has been dealing with a water crisis since 2014. The water is contaminated with lead from the Flint River, and no one has stepped in to improve the situation in the past six years.
Minnesota: Best For Credit Scores, Worst For Weather
Minnesotans must know how to handle their credit finances very well because the average credit score in the state is 709 out of 850. They have the highest ratings in the entire nation, and that is truly something to be proud of when everyone else is buried in credit card debt.
Although the people of Minnesota are not buried in credit card debt, they are buried in snow for most of the winter. The temperatures drop to -60 degrees Fahrenheit, and some parts of the state see 170 inches of snow each winter. They also experience many tornadoes.
Mississippi: Best For Music, Worst For Woman's Health
Mississippi is the birthplace of blues music, and every other genre of music has roots because of blues. Without the birth of blues, there wouldn't be all the different genres we have come to know and love. The state is full of amazing musicians and live-music that would please everyone.
While the music is excellent, healthcare is lacking, especially for women. Unfortunately, Mississippi has the highest rates for heart disease, breast cancer, and diabetes in women. This is partially because a fifth of the population lives below the poverty line.
Missouri: Best For Barbecue, Worst For Flooding
While people from Texas might be up in arms about this, Missouri has some of the best barbecue food in the county in St. Louis and Kansas City. From the ribs to their finger-licking wings, they have all the southern states beat.
As tasty as the food is, they have problems with the majority of the population living right along the Mississippi River. It is America's most deadly river, and it has caused some of the worst floods the country has ever seen.
Montana: Best For Raising Cats, Worst For Car Crashes
Cat lovers should pack up their things and move to Montana right "meow." For some reason unbeknownst to us, cats have longer life-spans in Montana, with 14.3-year expectancy rather than 12. Maybe the cats love the fresh air and scenery.
What is the worst thing a state can do for its citizens? The answer is abolishing speed limits,w which is something officials in Montana did during the '90s. Although they have been reinstated recently, the number of fatal car accidents still went up 17 percent. Also, the dark country roads don not help with those numbers.
Nebraska: Best For Graduating High School, Worst For Road Rage
Cue the graduation march because the graduation rate in Nebraska is a whopping 93.7 percent. It is at an all-time high right now. The national average is 88 percent, so the state is doing well.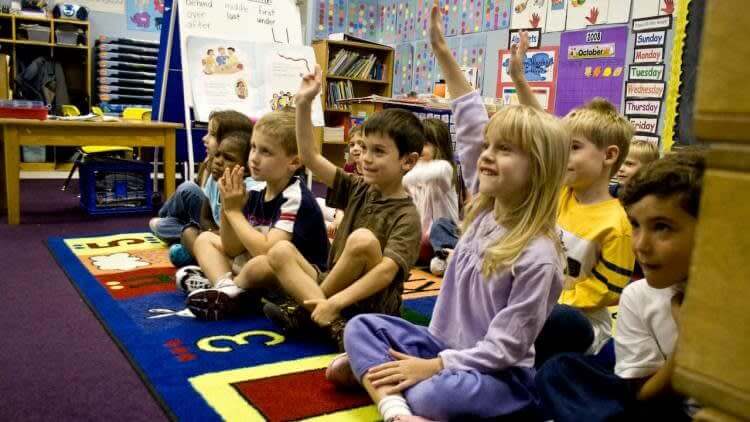 While they are teaching their student's book knowledge, they must not be instilling them with good driving skills. Nebraska has the highest road rage per capita according to social media data. Maybe schools should start teaching them anger management behind the wheel.
Nevada: Best For Rock Climbing, Worst For Public Schools
With more mountains than any other state, Nevada is the premier destination for rock climbers. From the sandstone of the Red Rock Canyon to the Summitt of Boundary Peak, there are 300 different mountain ranges to choose from.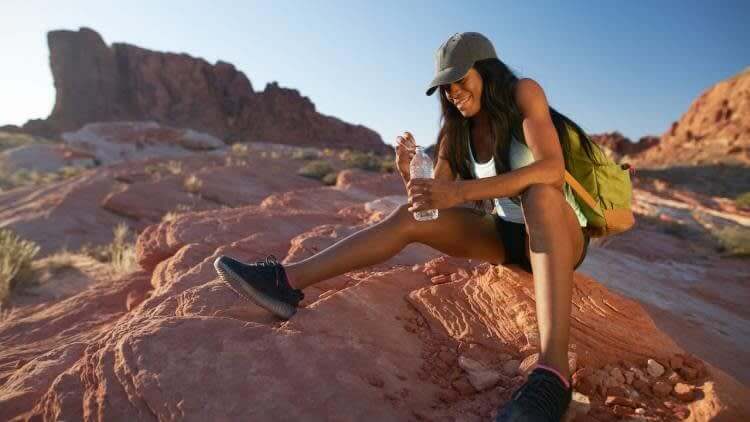 Unfortunately, the school system in Nevada has not climbed to the top. They have been dubbed the worst in the entire country because of the lack of funding, poor test scores, and second-lowest graduation rates. Hopefully, they have thick skin because they are known as the dumbest state.
New Hampshire: Best For Senior Citizen Health, Worst For High College Tuition
If you are looking to have a long and happy life, you might want to consider moving to New Hampshire. Almost 83 percent of senior citizens who live in New Hampshire has a clean bill of health, unlike the rest of the nation.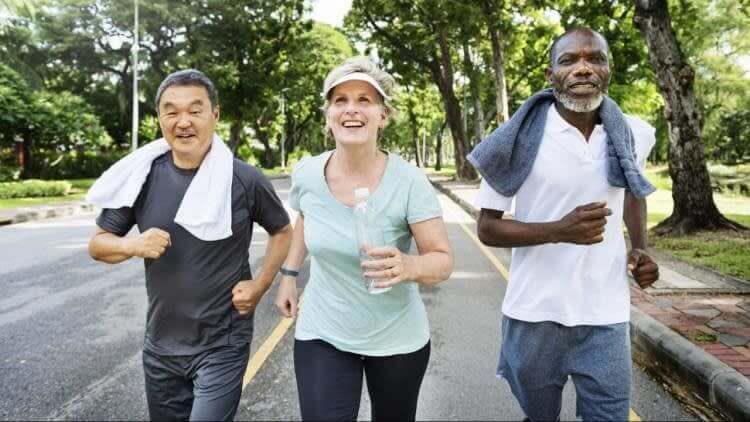 People have to live long enough because they will have student debt for most of their lives. Today, students are facing the highest average tuition costs, and it has become increasingly difficult to pay off those depts, especially for the people who live in New Hamshire.
New Mexico: Best For Doctorate Degrees, Worst For Car Theft
While other states can be proud of their high school graduation rates, those are nothing compared to the number of people earning their PhDs in New Mexico. The state is full of a bunch of smarty pants.
With all those smart people, they sure haven't found a way to combat car theft. For the second year in a row, New Mexico is ranked the highest rate of stolen vehicles in the country. Make sure to keep an eye on your car in this state.
New York: Best For Pizza And Bagels, Worst For Food Safety
If you are from New York or live close by, you know that the state has the best pizza and bagels in the country. Nothing compares to the smell of a New York bagel in the morning loaded with fresh cream cheese. Also, nothing is better after a night out than a $1 slice of pizza.
Before you devour those bagels and pizza slices, you might want to consider the fact that New York had the most cases of food poisoning last year. Although the state requires most food establishments to display their food safety score, that does not mean that everyone follows the rules.
North Carolina: Best For Millennial Living, Worst For High Eviction Rates
Duke basketball isn't the only thing Durham, North Carolina, is known for; it is also the best city for millennials to live in. There are plenty of job opportunities for people coming out of college, and the cost of living is rather low for people who are also paying off their student loans.
Although the cost of living is low in parts of North Carolina, they still have high devotion rates. People must be forgetting that they have to stay on top of their bills to stay in their homes.
North Dakota: Best For Oil, Worst For Tourism
The oil boom is the best and worst thing to happen to North Dakota. Between 2011 and 2016, the development of Bakken shale oil formation pushed the state's GDP up by 25 percent.
If you hate having tourists around you at all times, you might want to consider moving to North Dakota. There is not much to see there besides a few national parks. No one is hopping in their cars or on the next plane to travel to this northern state.
Ohio: Best For Deciding Elections, Worst For Job Creation
If you want to know who the next president is going to be, you should look to Ohio for the answer. The state has voted the winning candidate for every election since 1896. The only election that the state voted the loser was 1944 and 1960.
Unfortunately, their good record for picking the president doesn't apply to the job market. While Clevland was ranked 15th for jobs in 2016, it has since plummeted to the very bottom of the list.
Oklahoma: Best For Investing In Children's Futures, Worst For Produce Consumption
It is nice to see that there is at least one state that cares about the future of its small residents. Only three other states in the country make pre-kindergarten programs mandatory for children, and Oklahoma is one of them. Every child in the state is enrolled in Pre-K once they turn four.
The titan fast-food chain, Sonic, leads in sales in Oklahoma. They offer 462,000 different drink combinations, and they sell three billion tater tots a year, but fruits and vegetables are not included in those meals. The state has the worst reputation for not eating enough salads.
Oregon: Best For Going Green, Worst For Homeless Rates
In Oregon, green is the future, and you can see that because they were ranked the most environmentally-friendly state in the US. They have upped their recycling efforts, and more places are starting to become plastic-free. People in Oregon are passionate about combatting climate change.
Being environmentally friendly is all about loving the great outdoors, but that does not mean people want to live outside. Unfortunately, Oregon has the highest rate of homelessness in the country. This is because the rent prices have risen, and people can not afford their homes.
Pennsylvania: Best For Philly Cheese Steak, Worst For Gas Taxes
Sometimes the most obvious answer makes the most sense. Pennsylvania is known for having the best cheesesteak sandwiches, and they are so delicious. The state has truly mastered this cuisine, and no one can beat them in this culinary game.
While they are excelling in the cheesesteak game, the state is failing to lower gas taxes. People must be cheesed off when they have to fill up their cars. The tax on gas is 58.7 cents to the gallon, which is the countries highest rate.
Rhode Island: Best For Donuts, Worst For Road Quality
If there is one thing to know about the smallest state in the country, it is that they have the best donuts. In Rhode Island, there are 25 bakeries per 100,000 people. From Allie's Donuts to PVDonuts, you won't be disappointed by these delicious treats.
Another thing you should know about Rhode Island is that the road conditions are horrible. During the last major infrastructure survey, it revealed that the roads and bridges in the state were falling apart. To anyone who has lived there or vacationed, you can attest to this problem.
New Jersey: Best For Diners, Worst For Property Taxes
Get ready to have the best meal of your life in a nostalgic setting because New Jersey is the "Diner Capital of the World." Over 500 nostalgic joints are serving up comfort food like root beer floats, and massive portions of chicken-fried steak with mashed potatoes. Your mouth must be water!
If you want to start a life in New Jersey with a house, it is going to cost you a hefty price. The Garden State has the steepest property taxes in the nation. The average cost is $8,700, while the national average is $3,400.
South Carolina: Best For Sweet Tea, Worst For DUIs
It doesn't get much more southern than a glass of iced sweet tea. South Carolina is the birthplace of this refreshing drink that reminds everyone of a hot country day. The state is also home to the country's only commercial tea plantation, owned by Bigelow on Wadmalaw Island.
Tea isn't the only thing brewing up in South Carolina. Those southerners are enjoying something much stronger because they have the highest total number of deaths from drunk or impaired drivers. Never get behind the wheel of a car after drinking so you can save a life.
South Dakota: Best For Sleep, Worst For Lowest Paid Teachers
Nothing is better than getting a good night's sleep. When you get a full eight hours, you feel refreshed and ready to take on the day. South Dakota is known for nearly 75 percent of its residents sleeping for a full eight hours. It seems like there aren't many other things to do in the state besides sleeping.
While sleep is a great claim to fame, the teachers in the state are probably waking up in horrible moods because of how little they are paid. If the world pandemic proved anything to parents, it is how hard teachers work. Sadly in South Dakota, the average teacher only makes around $42,000 per year.
Tennessee: Best For County Music, Worst For Crime
If we were to talk about Tennessee without mentioning country music, that would be a crime. Nashville is the country music capital of the world, and Tennessee also happens to be the birthplace of Elvis Presley. If you love country music, Tennessee is the place for you.
Maybe the country music can calm everyone down because Tennessee is known for its high crime rates. It has the third-highest amount of crime in the country.
Texas: Best For Starting A Business, Worst For Dental Health
Texas has had an increasing reputation for job growth. There is a lot of venture capital and a business-friendly community that makes the Lonestar state the best place for entrepreneurs to chase their dreams.
On the other hand, they must be so busy with business that they don't have time to get their teeth looked at. Texas has the highest percentage of adults whose poor oral hygiene negatively affects their lives.
Utah: Best For Low Student Debt, Worst For Workplace Equality
If you graduate from a college in Utah, you probably won't be leaving with much debt. In the past few years, Utah was the only state to have an average student debt of less than $20,000.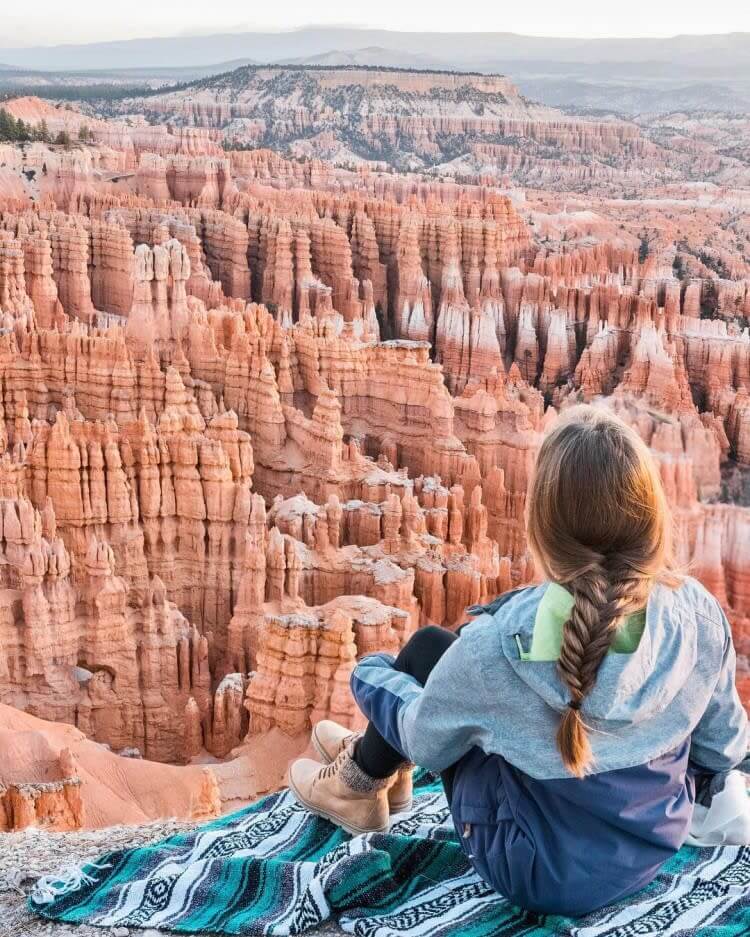 However, when students are done with school and looking for jobs, women might be turned off by the thought of working in Utah because it has the highest gender pay gap.
Vermont: Best For Being Happy, Worst For Opioids
Everyone wants to be happy, and the citizens of Vermont can say they live fairly happy lives. It was rated the happiest state in the country, and maybe that is because it is where Ben & Jerry's ice cream is made.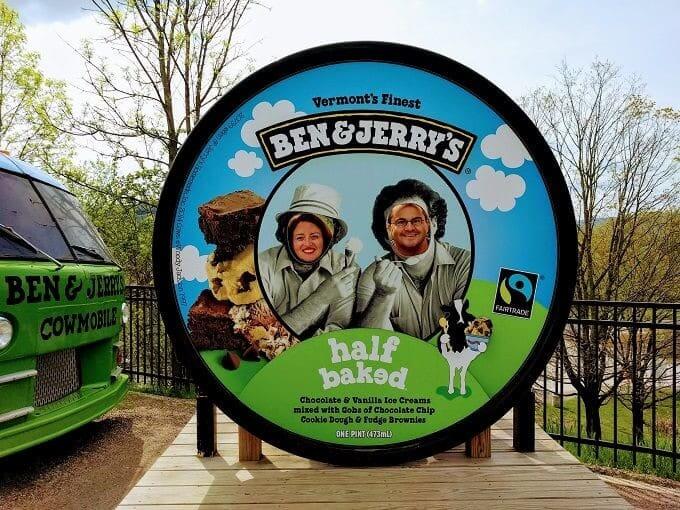 Sadly, Vermont has an opioid crisis. Since 2014, Vermont issued a statewide emergency on the issue, making them secure drug stores more, and reduce the number of painkiller prescriptions.
Virginia: Best For Patriotism, Worst For Speeding Tickets
Since many of the most memorable presidents have come from Virginia, it is no wonder the state loves America so much. It is also close to the nation's capital, so why wouldn't people be proud to wear red, white, and blue.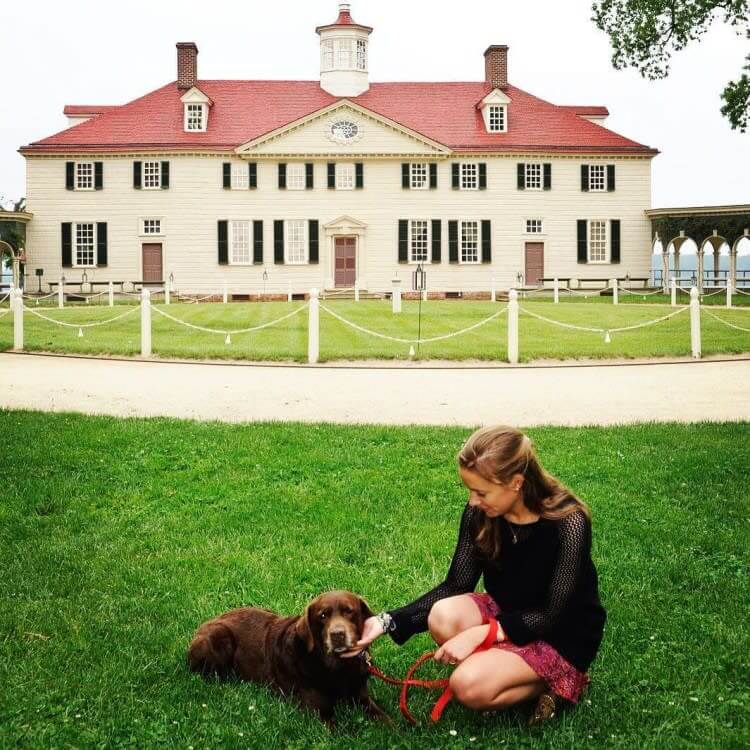 Before you race of to vote or weave your way through DC traffic, you might want to watch out for cops handing out speeding tickets. Virginia has the most expensive speeding tickets, the highest being $2,500.
Washington: Best For Biking, Worst For Air Quality
Put the pedal to the metal, because Washington is the most bike-friendly state in the country. Seattle has a bike share program, and there is an increased number of laws to protect cyclists.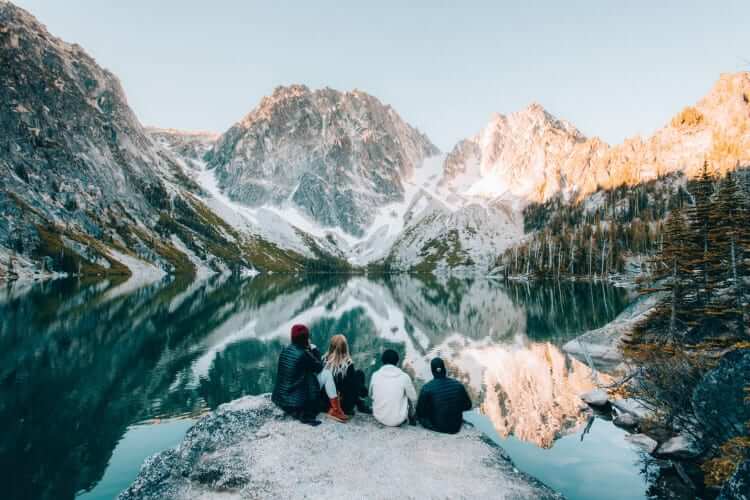 Unfortunately, while you are pedaling, you might have a hard time breathing because the air quality is the worst in the country. They get a stream of pollution from the California wildfires and China.
West Virginia: Best For Knowing Their Alcohol Limits, Worst For Smoking
While the occasional drink is fun, excessive drinking can cause a slew of problems. Luckily, West Virginians are well known for knowing their drinking limits. There is only 12 percent of the population that has had alcohol-related issues in the past few years.
While West Virginians are not drinking, they are smoking excessively. The bars might be empty, but everyone is outside with a cigarette in-hand. One in four adults said that they regularly light up a cigarette.
Wisconsin: Best For Cheese, Worst For Racial Equality
There is a lot to be said about the simple things in life, like a good slice of cheese. Wisconsin is known for being the American Cheese capital. Over 4,400 pounds of cheese are produced in Madison, Wisconsin, alone.
While the cities in Wisconsin are safe, and it is a great place to raise a family, the state is also known for being the least equal when it comes to race. The unemployment rate for people of color is almost triple that of white people, and POC are 11 times more likely to be incarcerated.
Wyoming: Best For Avoiding Crowds, Worst For Technology Jobs
With just over 560,000 residents, Wyoming is the least populated state. There are more people in Nashville, Tennessee, than there are in the entire state of Wyoming.
The low number of people might explain why hi-tech jobs are so hard to find. The technology industry makes up two percent of the entire workforce, which is relatively low compared to the rest of America.
Questionable Designs That Are Sure To Make Anyone Laugh
John Travis
This article was originally published on WackoJaco
We can admit it, there are plenty of things that look ugly but they work just fine, so we don't really care. But there are also a lot of things that are just flat out terrible looking to the point where function no longer matters. Your eyes are so caught on how horribly designed the item is that you can't even begin to ask yourself if it works or not. Out of all the terribly ugly items in the world, these are the top 50 worst ones. After seeing how many people have them in their houses, you're going to feel like you have the asthetic eye of a fashion mogul.
Just A Centaur Having A Beer
Here's a classic bar joke: a centaur walks into a bar, the bartender says, "Hey, how's the throat?" The centaur replies, "My throat isn't horse but my legs are."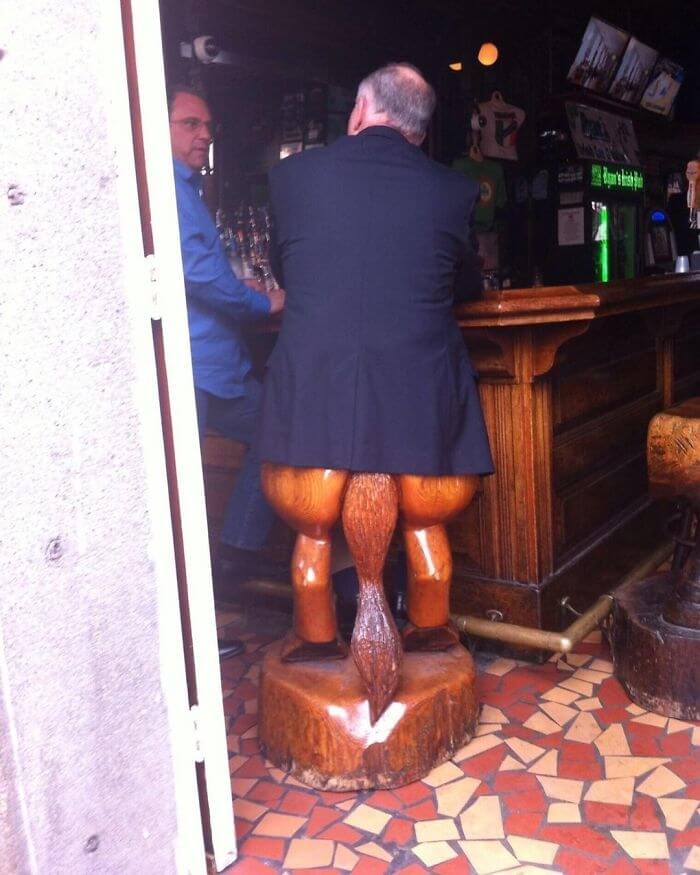 We can suppose that this design is supposed to be funny. Imagine you waiting to meet the girl of your dreams and she enters the bar and sees you sitting on it though.
Even He Knows The Design Looks Ugly
There are times when we try so hard to hide our emotions, but we fail to do it. This person is pretty aware of how ridiculous the entire design is and his face says it all.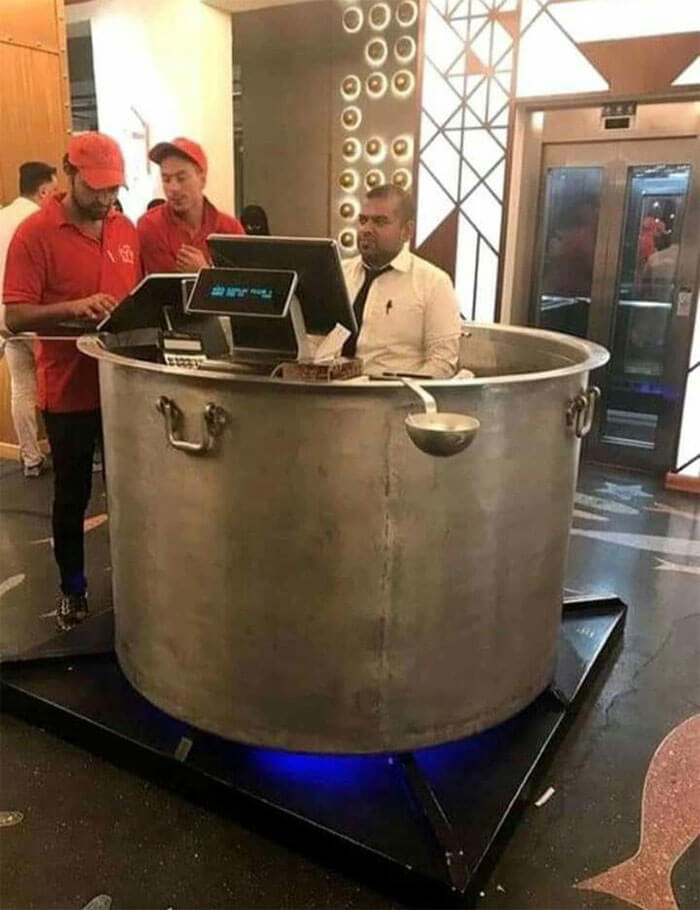 Some may say this is a cool theme for a restaurant, but most would probably disagree with that. By the way, the soup doesn't look very appetizing, and we can't control the urge not to say that this guy is the "Soup-ervisor."
10 Points For Slytherin!
Harry Potter fans will get our little nerdy title of 10 points for Slytherin. Some may say that it is scary, but we have a feeling that some people will think that it is cute.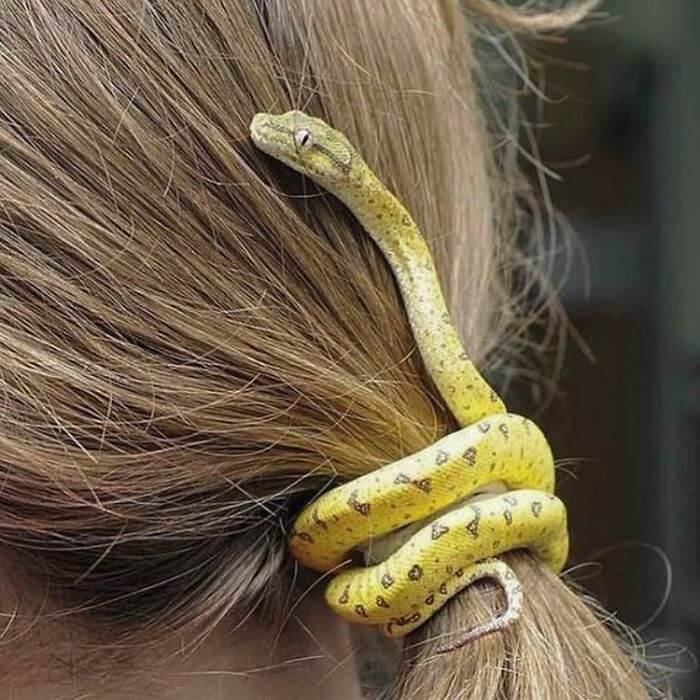 We feel that it would be super cool for Halloween with the right costume. Would you go with this one?
Looks Comfortable
Just give a call to any person who you don't generally like and invite them for dinner. When they come, make them sit on this comfy "thing."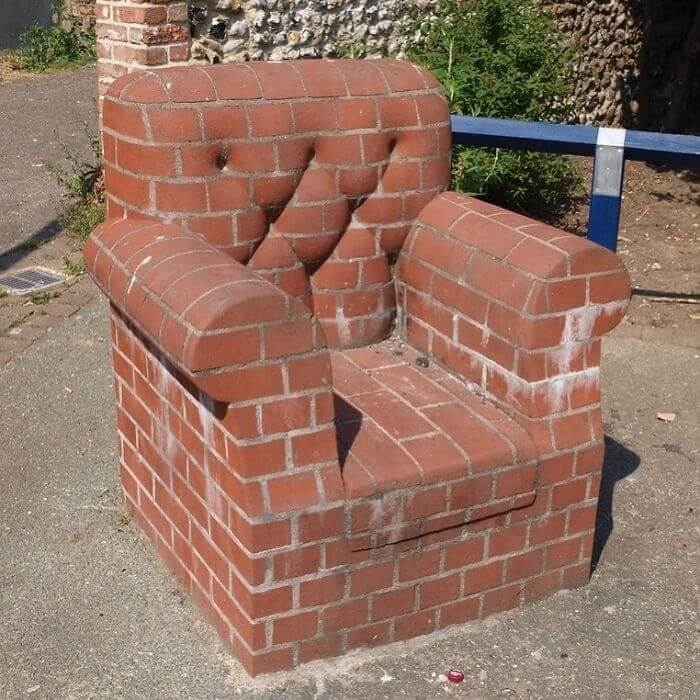 We do feel that this is perfect for your upstairs neighbors who might try to drag their indoor furniture and make noises all the time.
Where's The Giant Bird?
This is weird and somewhat cute. By the way, this is "le nid" (meaning "the bird's nest") in Nantes, France.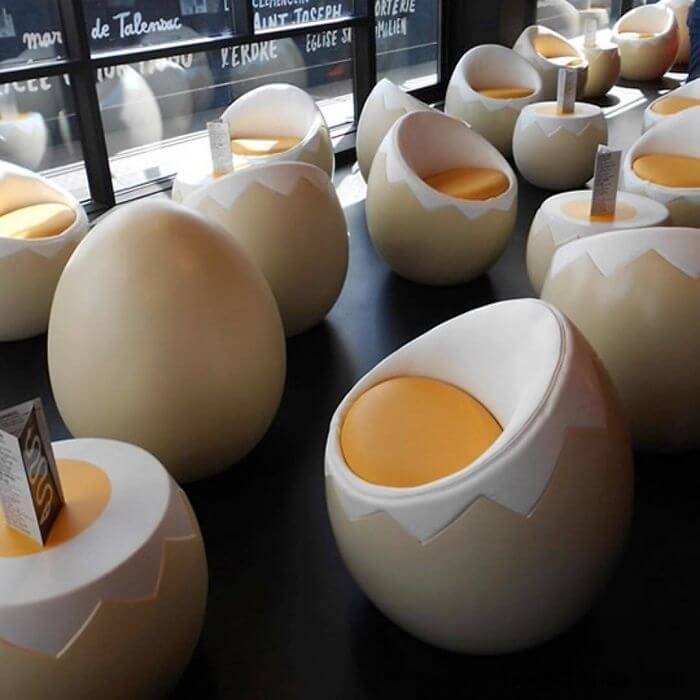 We do think that this is an "Eggcellent" idea that is quite unique. One wonders there is any point in this place if you can't get an omelette there.
50% Off Pants
Do you think you are confident enough to wear anything without worrying about what others would think? Well, imagine having this much confidence.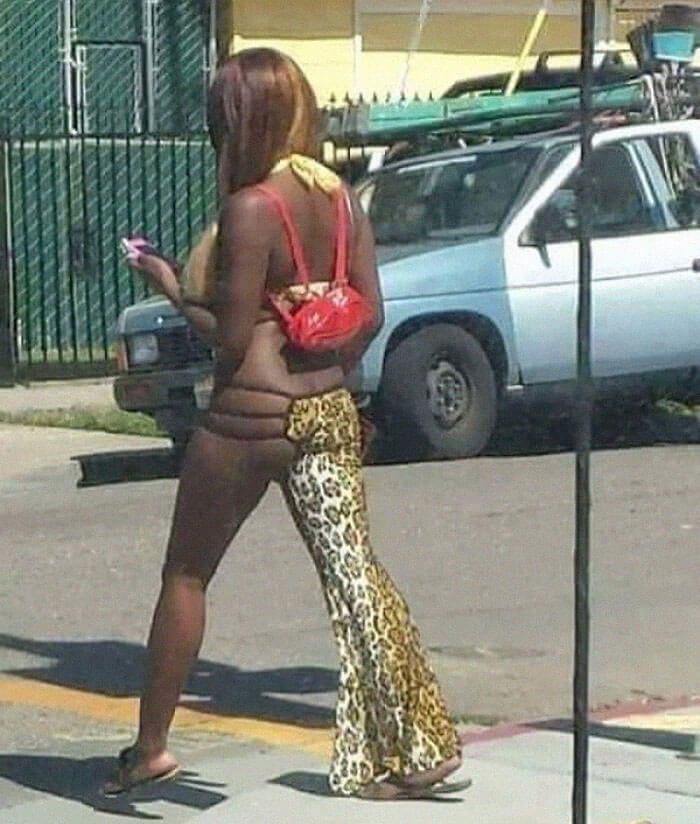 We are not here to judge anyone, but we do feel that this would be super uncomfortable.
Not The Most Appealing Egg Separator
This egg separator looks super disgusting. Moreover, it is a massive pain to clean it as well. You can imagine mold and/or yeast could easily start to grow in the nostrils.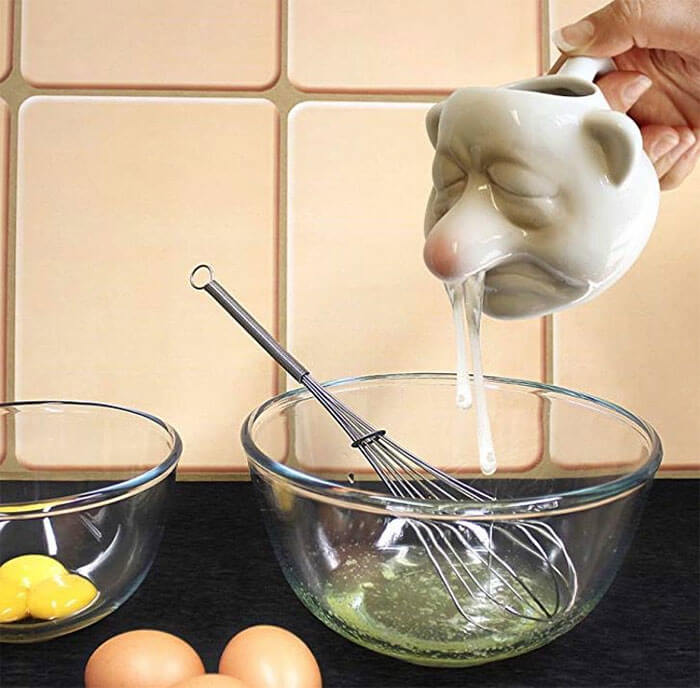 You can send it as a Christmas gift to someone you hate who also gets flu easily. By the way, it is supposed to be funny.
"Mommy, There's A Giant Under My Bed!"
Having this kind of bed in the room gives a whole new meaning to the phrase, "foot of the bed," right?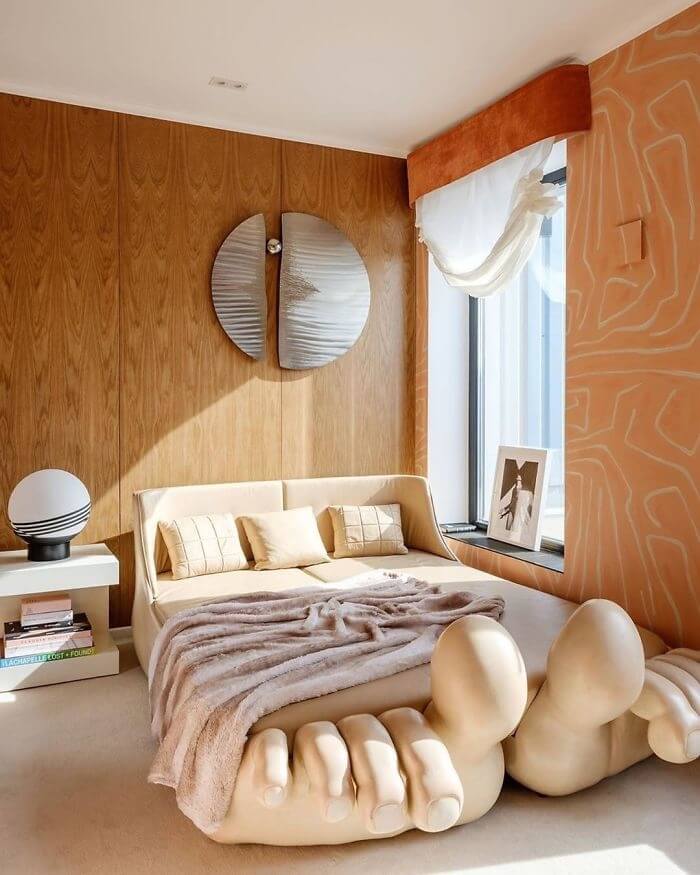 We do feel that this is Quentin Tarantino's bedroom because of his foot fetish (if you don't agree with us then just watch his movies). We are 100% confident that some kid will eventually paint the toenails.
The Worst Online Shopping Fail
His face shows disappointment and we are left wondering here what didn't meet his expectations. Maybe he knows that he is going to be popular.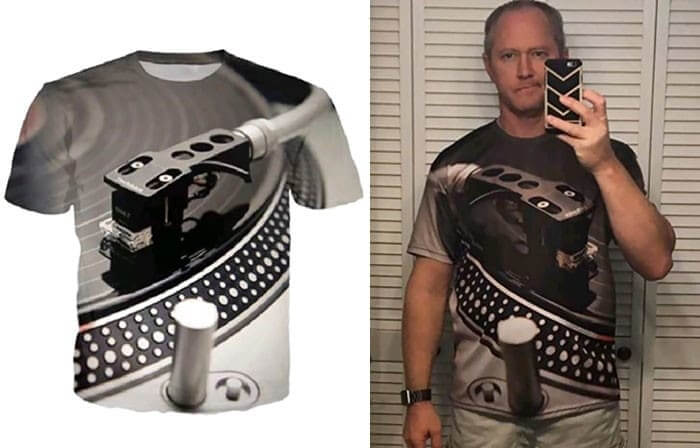 So, should we address the elephant in the room or there is no need for it? Well, it seems like there is no need. We all got it.
Why? We Just Want To Know Whyyy???
How creative is this, right? We don't know what made the designer think it was a good idea to have little lumps in the armpits in a color that looks like ancient sweat stains. What was the designer snorting when the idea came to them?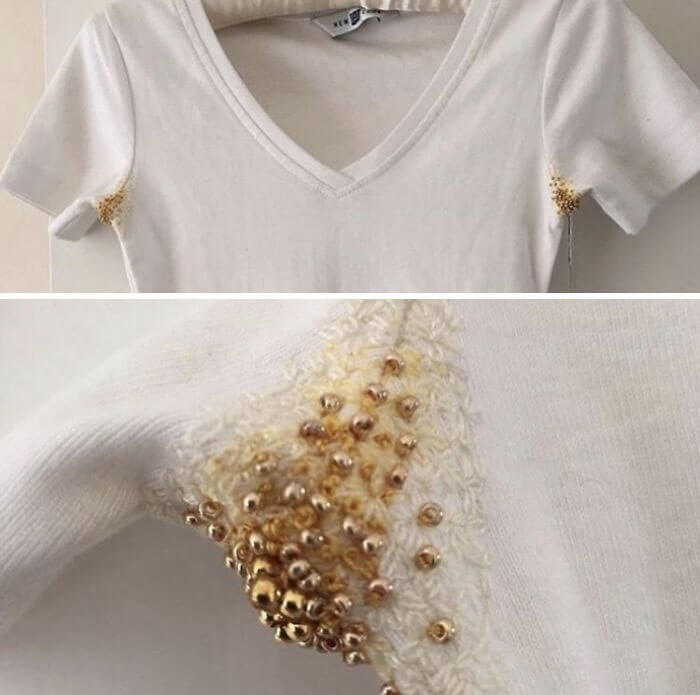 To be honest, it looks like the person is always sweating so much that insects have even laid eggs that are about to be hatched.
The Designer Is A Fan of SpongeBob SquarePants
Some people may think that this is obviously a church down in Bikini Bottom, an underwater city in the SpongeBob SquarePants series.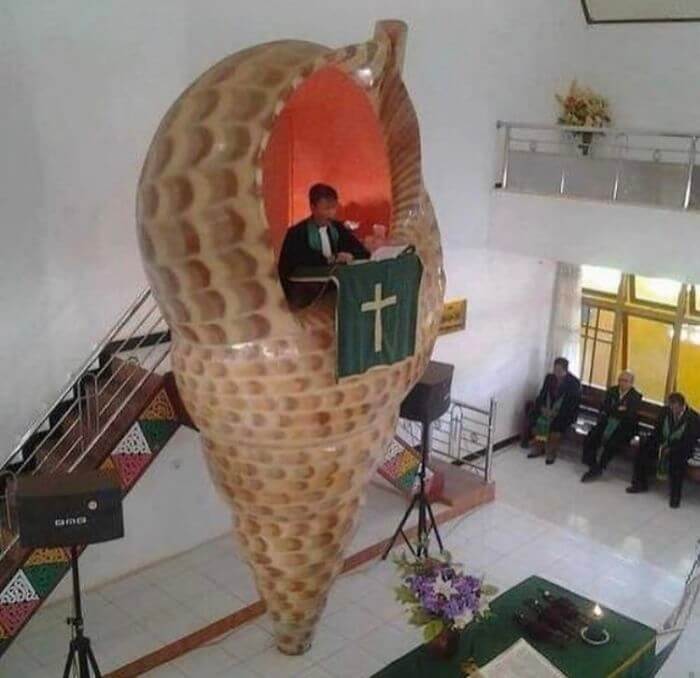 We are certain that whoever came up with this design is going to "sHELL" (we know you're impressed by what we did here). And hey, we have a question; can the priest hear themselves and others over the sounds of the beach?
That's How You Blend Into Your Environment
We're a bit confused now because it is hard to imagine how one goes about getting a shirt in the exact same print as the upholstery?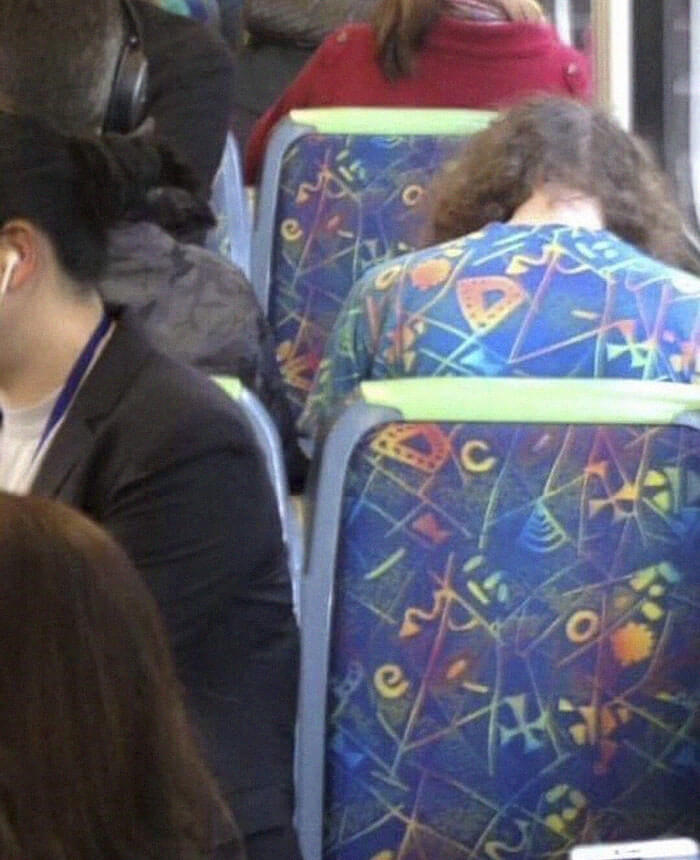 This must be a custom order. Someone pointed out that a transport company sells them as a joke. Well, that's one way to prank the passengers.
A Die-Hard Fan Of Tango
This lady made the mask during COVID-19 most probably because she's not a fan of regular masks as they are quite boring looking.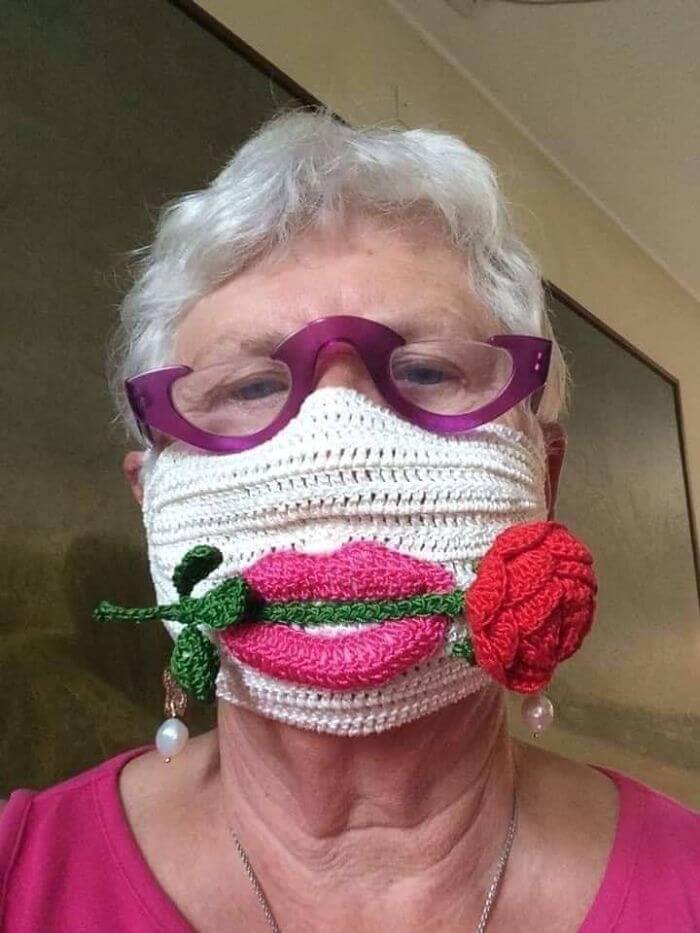 Despite the fact that it doesn't look effective at all, we have to give her an A for effort because we can bet a lot of time went into knitting it. If she wears a better mask underneath it, then it's still functional and might just brighten someone's day
Secret Agent Grandpa
This is what happens when your lovely and innocent-looking grandpa is a secret agent hiding highly valuable information.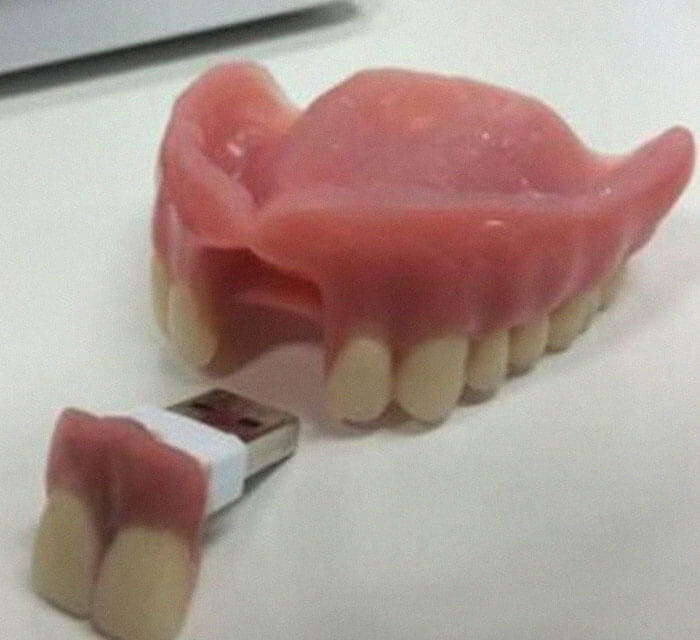 Or it can be just some guy hiding some of his personal collection from his wife…who knows!
When The Beach Is To "Die" For
There are some beaches on earth that make people want to stay there forever. Some of these are the breathtakingly beautiful beaches like Whitehaven Beach (Australia), Bai Sao (Vietnam), and Pensacola Beach (Florida).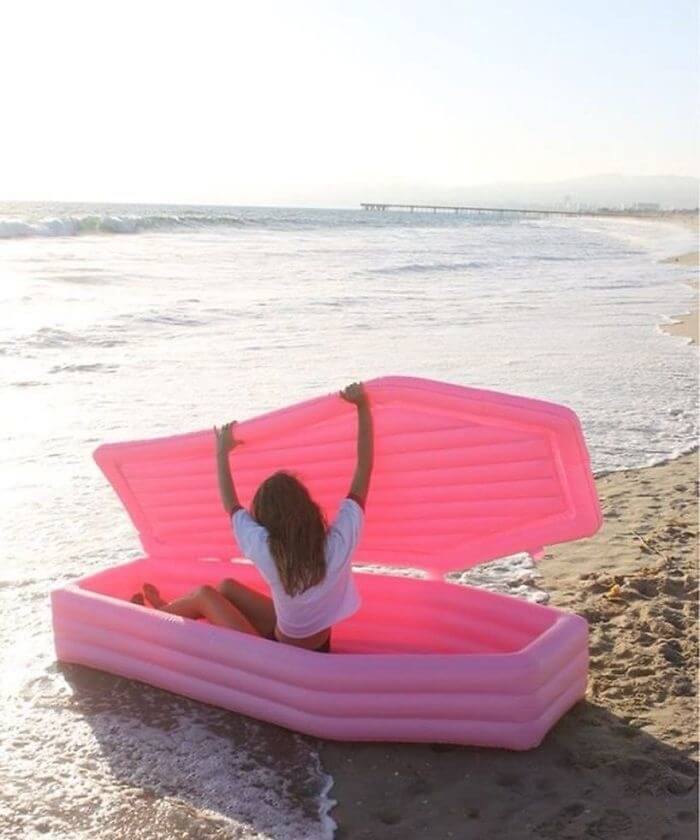 By the way, this has given a new meaning to RIP meaning Relax In Peace. And just so you may know, the sales of this new floaty skyrocketed because of vampires.
Who Thought Of This Design?
Hey look, don't judge us for what we are going to tell you. Is it wrong that it reminds us of the rhino scene from Ace Ventura?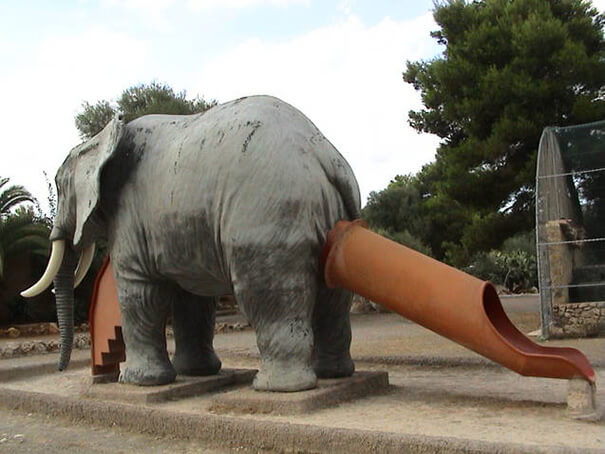 Although kids won't notice this, we are sure that adults can easily find issues with it.
The Eye Of Sauron
There are casual fans of The Lord of the Rings series and Harry Potter series, but then comes the die-hard fans of these series. The person who designed this one is a big fan of the Great Eye.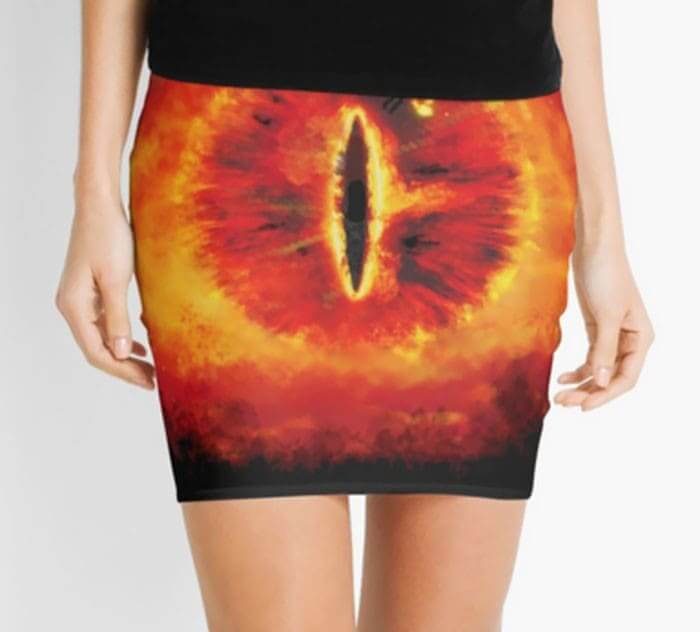 We find it scary because of Sauron's quasi-omnipotence and also its terrible gaze. Would he be okay with us wearing it?
PLEASE NO!
Seriously, anyone who buys these baby-faced candles cute needs to have themselves checked because we are sure that there can be no way any of us is going to have them in the house.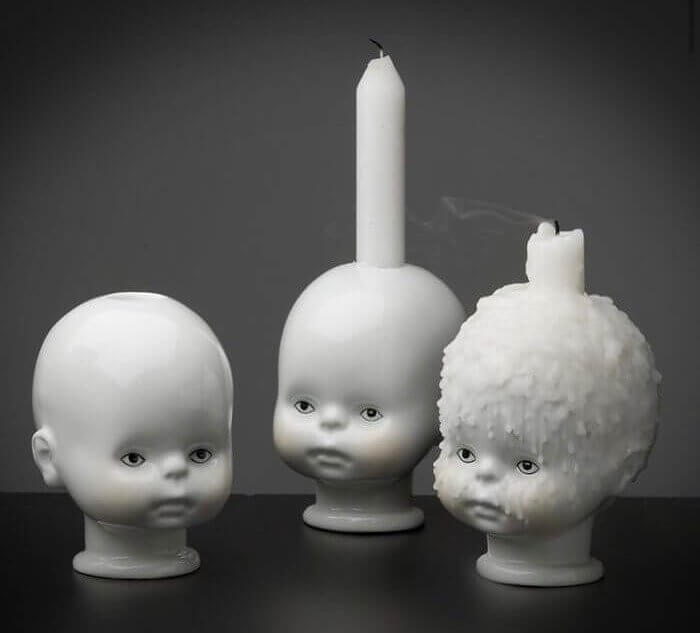 These are the candles that you find in horror movies like The Conjuring, If you still find them cute, imagine them in red color.
Absolutely Shocking
Got it, thanks! Well, we got to say that this is the sneakiest murder for hire ad we have ever seen.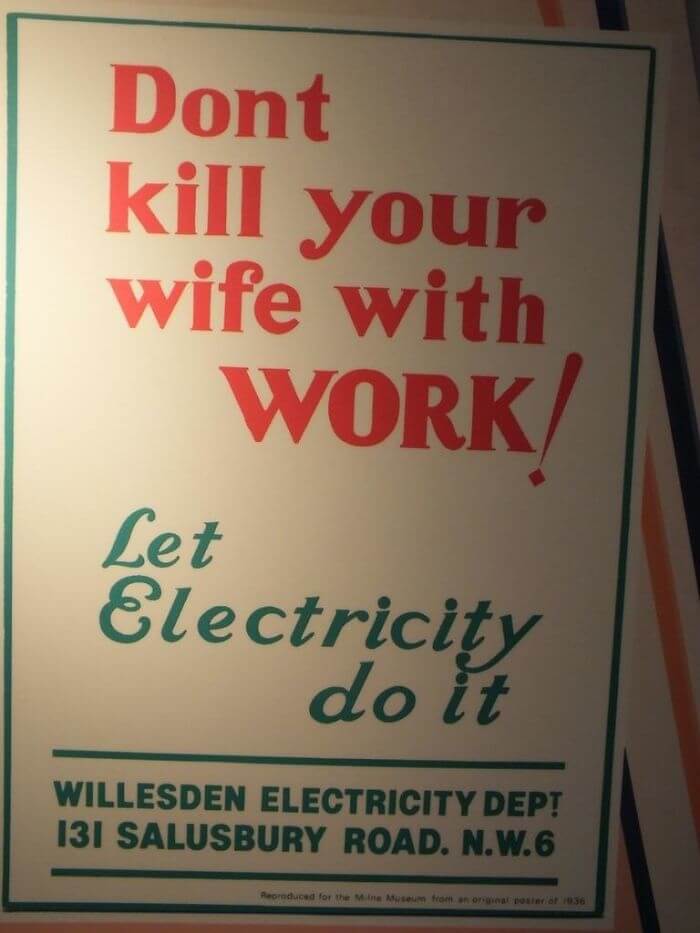 They should come up with another ad like, "Get your household electric chair today. It comes with an adjustable voltage!"
Throw Away This Handbag
It seems like the designer of this handbag thought that a personal silica bag helps keep you fresh all day.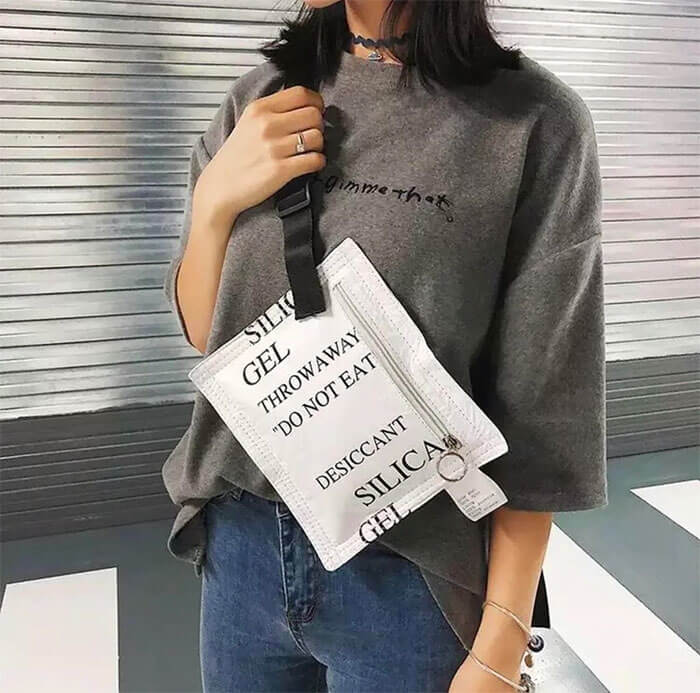 And we have a plot twist for you: Inside this handbag, you will find tiny leather handbags. If you don't get this it's because you don't understand the fancy world of fashion… but then again neither do we.
Yeah, It's A Swimsuit
This is a swimsuit by Black Milk Clothing Company that enables you to take a look at the human body in a different way. You can see the heart, lungs, and intestines.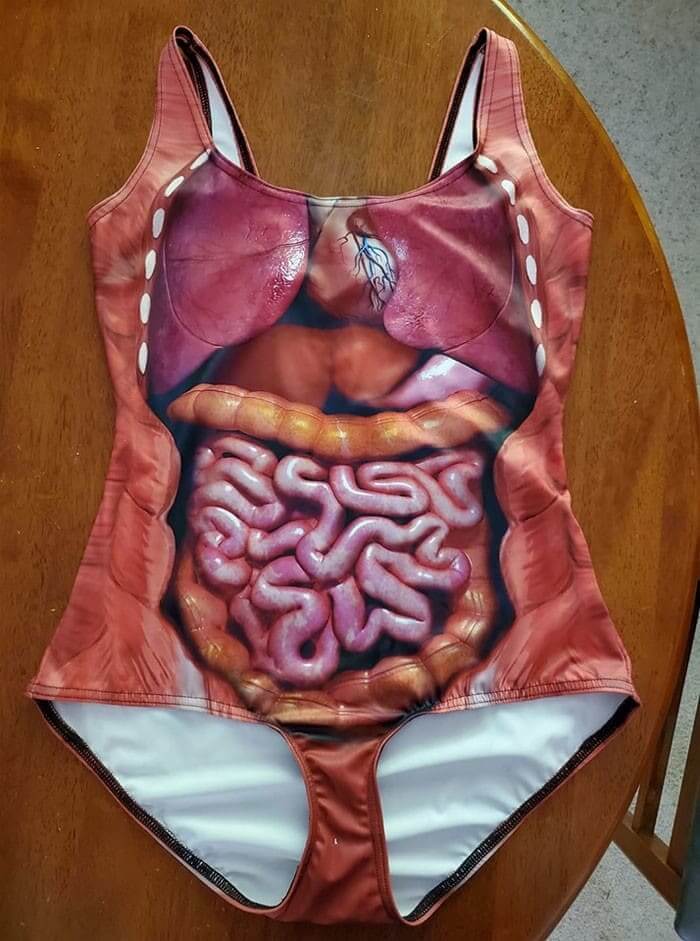 We really can't find the motive behind such a swimsuit and if we are honest here, we don't want to know. This person, for some reason, bought this swimsuit online and we can only imagine what it was like when they wore it to the beach.
A Mouse And A Flying Carpet
We actually loved this one. Although that's not the right place to use a carpet, we really like the idea behind it. We think it is could be a bigger movie than Aladdin.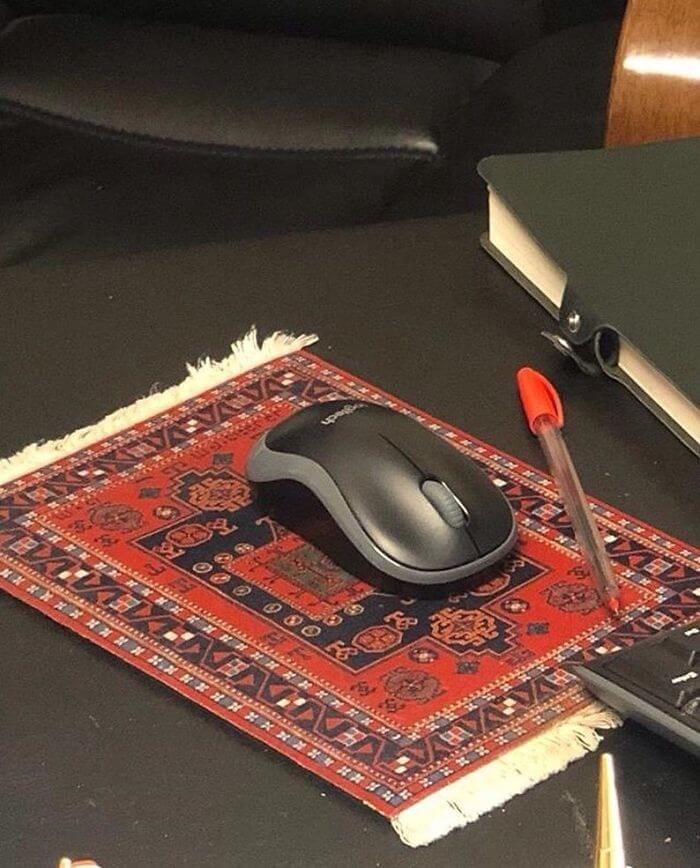 But how will the person use the mouse when the carpet starts flying around the house?
Guide 101: How To Make Ripped Jeans Look Cool
Why do we feel that these jeans belong to Lady Gaga? Imagine the headlines: Lady Gaga Meets The Gap. But let's be honest here. This jeans design is horrible.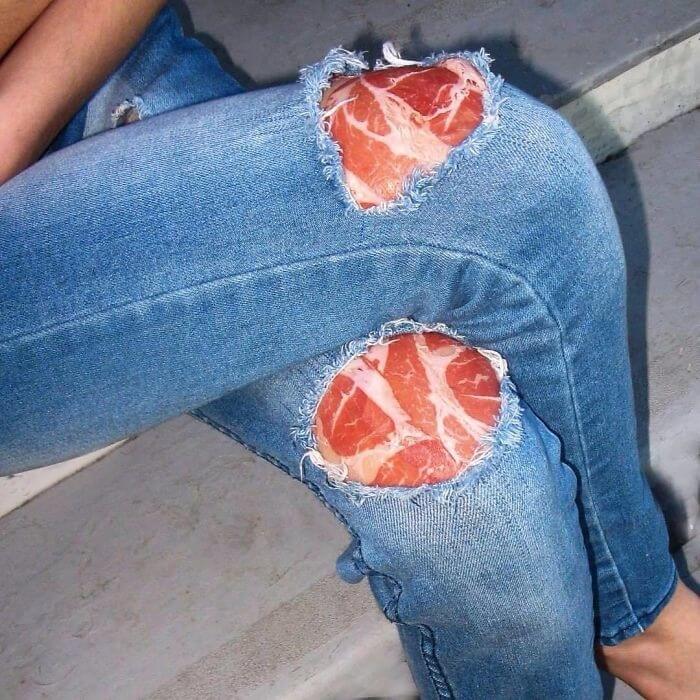 It looks like this woman had a severe accident where her skin was horribly burned off! You can only wear it on Halloween one time only if you burn these horrible jeans afterwards.
Definitely A Tech Person's Home
Although we don't consider ourselves tech nerds, we do feel that this is pretty cool.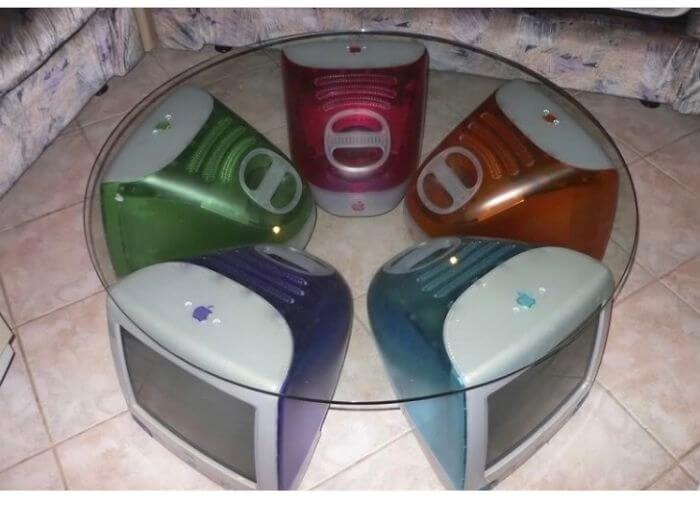 Still, people who are into aesthetics and classy looks will find it really uncomfortable. Let us know if you want it in your home or not.
Ugly Breakfast
One wonders what the pitch of this concept was. Like, why eat with a fork and knife when you can…when you can put little forks and knives on your fingers?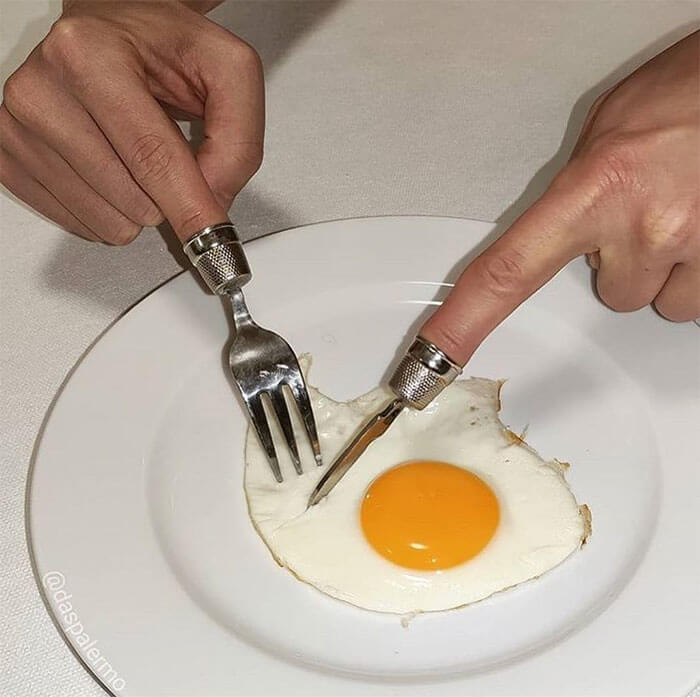 We feel that they'd keep falling off, so if you're eating hot food prepare to get burnt.
Is That A Fungus Infection?
Oh boy, are these supposed to be oyster fingernails? They don't look good at all, but then again, some people may like it.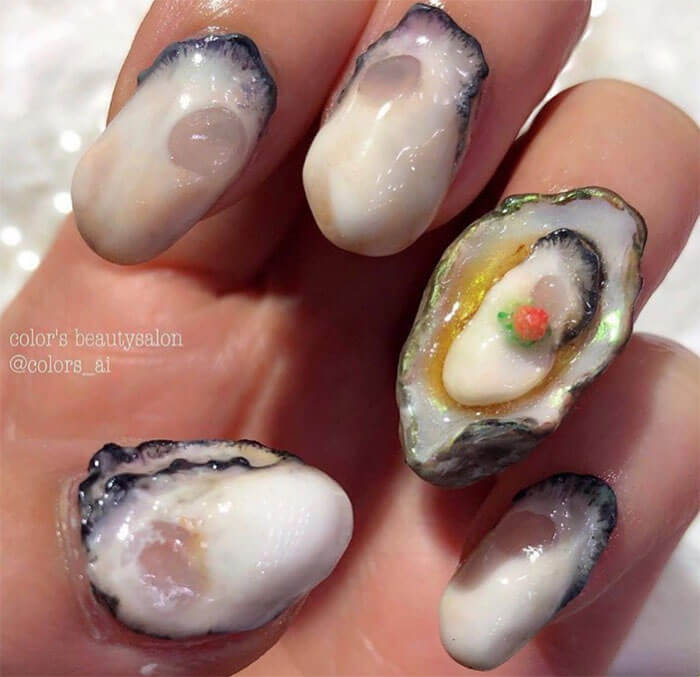 We can only recommend it to you if you are getting married to an expert in oyster aquaculture.
The Scariest Light Switch In The Kids' Room
Believe it or not, this is a light switch in the kids' room, and boy it is scary. The poor kids are going to suffer from a lack of sleep for the rest of their lives.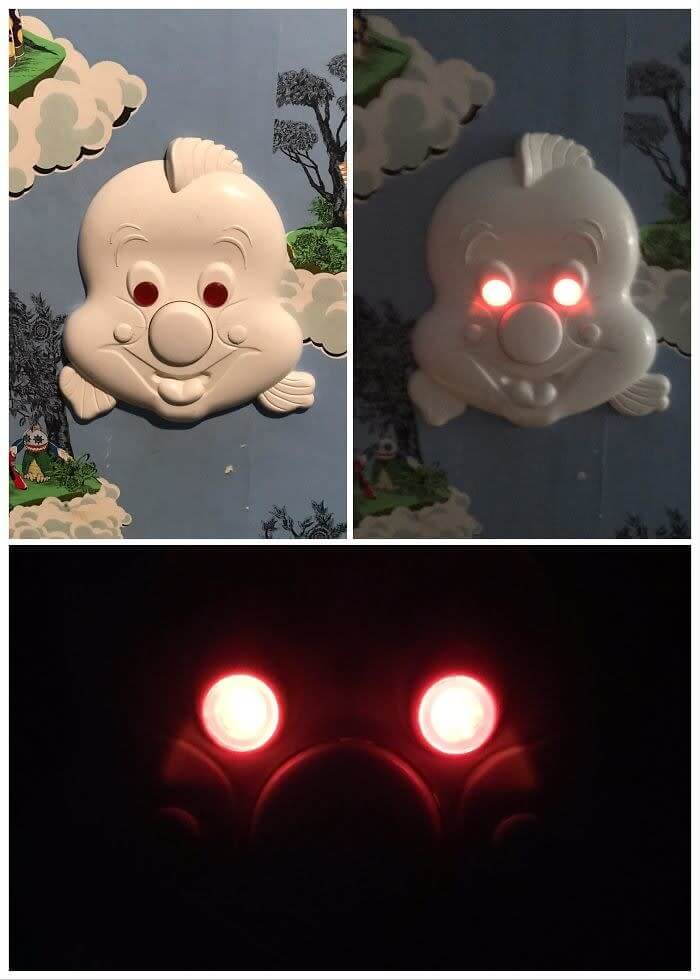 After seeing this every night just before they fall asleep these poor kids will need therapy for the rest of their lives… or maybe even an exorcism!
Must Be A Dentist's Office
Well, we are certain that it is a dentist's office. But the scariest part of this picture is all the clashing colors and misguided pattern combinations.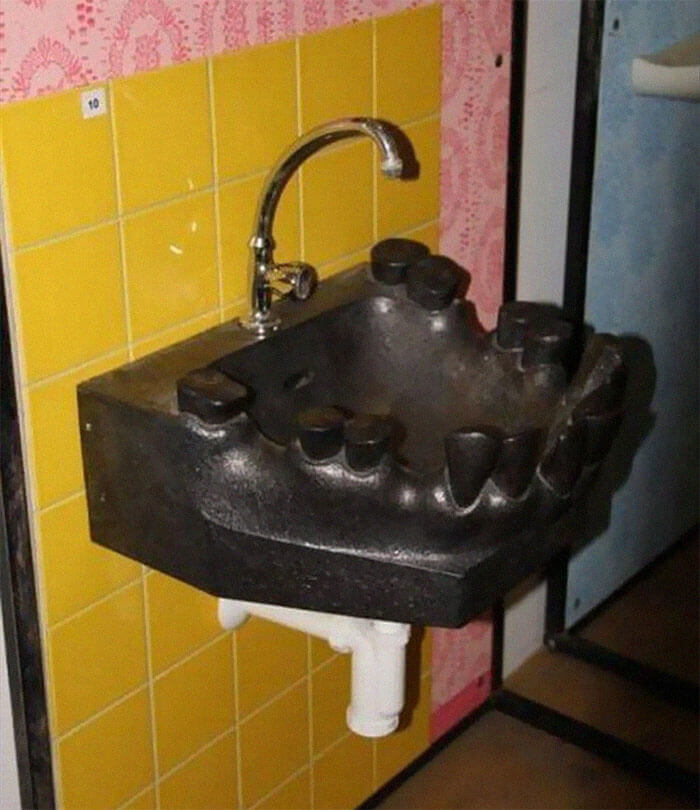 On second thought, it seems like a bathroom of a serial killer. Going into such a creepy bathroom should always be avoided.
A Giant's Shoe
We have an idea for this young man, as a hilarious prank you could lie face down and pretend a giant had mugged you.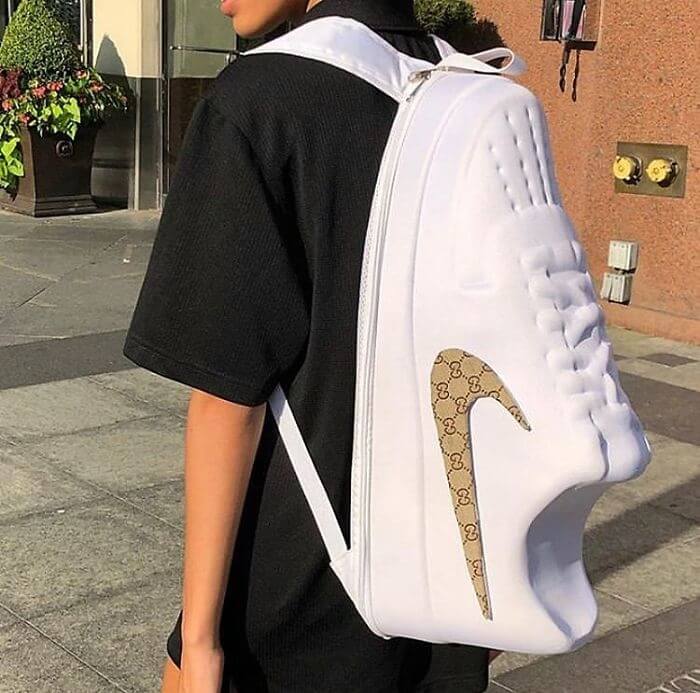 We're wondering if Nike thought this one up. We really wish that we could go to the designer of this bag and tell them "Just Don't Do It."
This Is Why You Gotta Know Your Audience
When someone was given the job to decorate the toilet for disabled people, all they said is "say no more, we got it."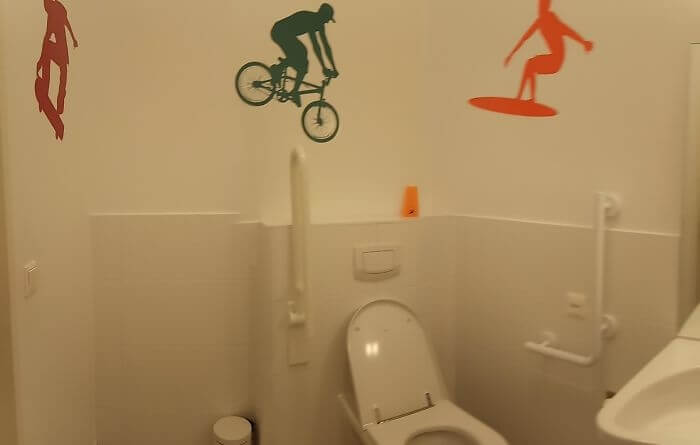 Incidentally, these are the sports likely to get you disabled. So whoever made this should really be a bit more considerate to the people who are going to be using this bathroom.
A Must Have Socks For Quarantine
Hey everyone. Here is our new collection. Check out the latest thing from the How To Embarrass Your Kids line! Although we found it funny and a bit lame, you're welcome to love it as much as you can.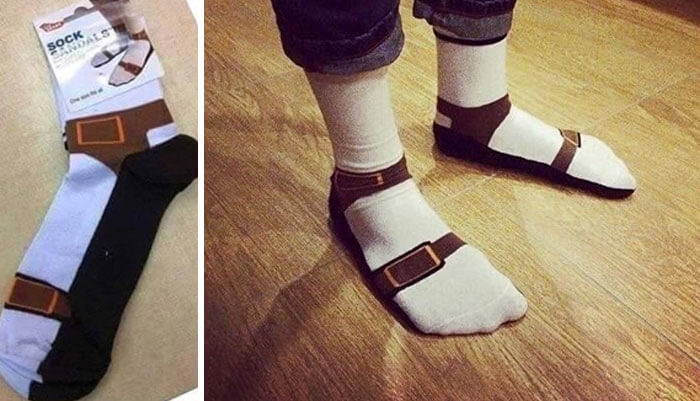 However, we have a feeling that this might trigger those who never understood this whole "no socks in the sandals" thing.
A Die-Hard Fan Of Bernie Sanders
We can't really figure out what's the reason behind this insane outfit. Is he a big fan of Bernie Sanders? Or did he lose a bet and is forced to walk around in this?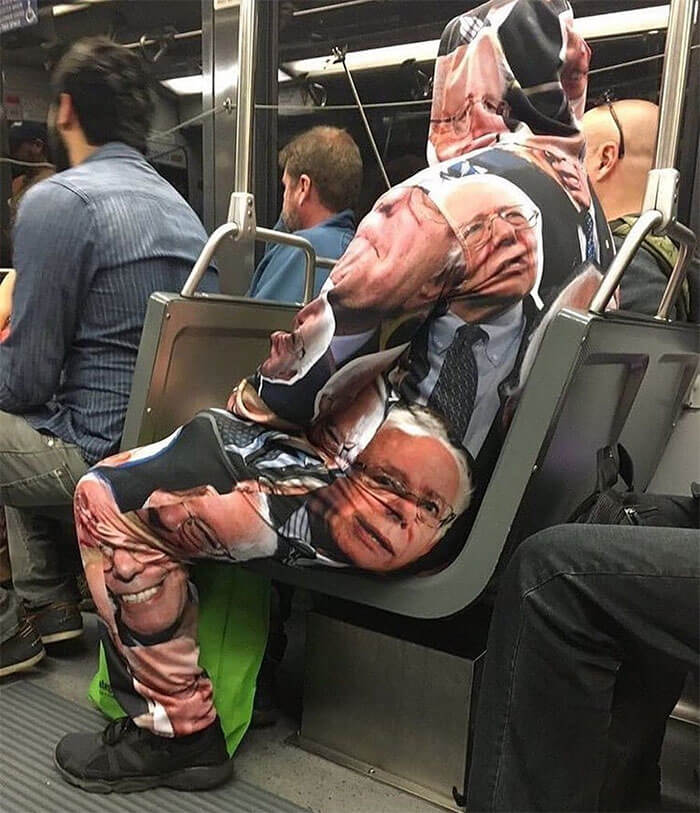 Who knows, maybe he's a fan of Donald Trump and he lost a bet. Whatever the reason is, we know one thing for sure that Mr. Sanders looks happy.
So Much For A Nice Childhood Memory
Kids love to play with toys and teddy bears. So, one parent decided to buy one toy online for their kid as well. This is how the bear came to their house.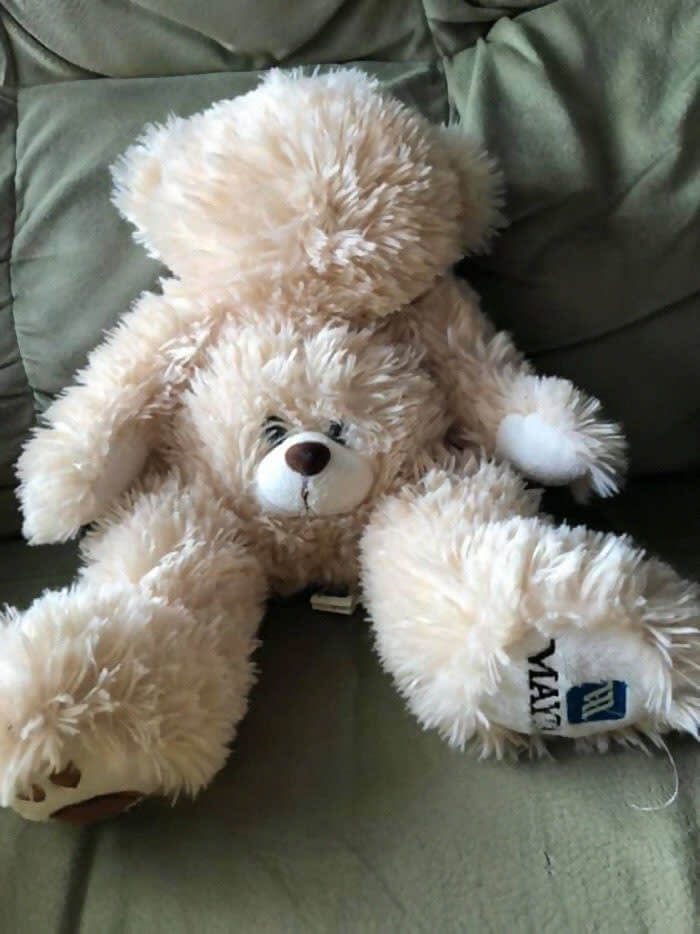 We're pretty sure that it is enough to give nightmares to that unfortunate kid.
Are These Buildings Kissing Each Other?
In these COVID-19 times, one of the most important things to follow is social distancing. While everyone is trying their best to keep at least a six feet distance from others, it seems like these two buildings are madly in love with each other.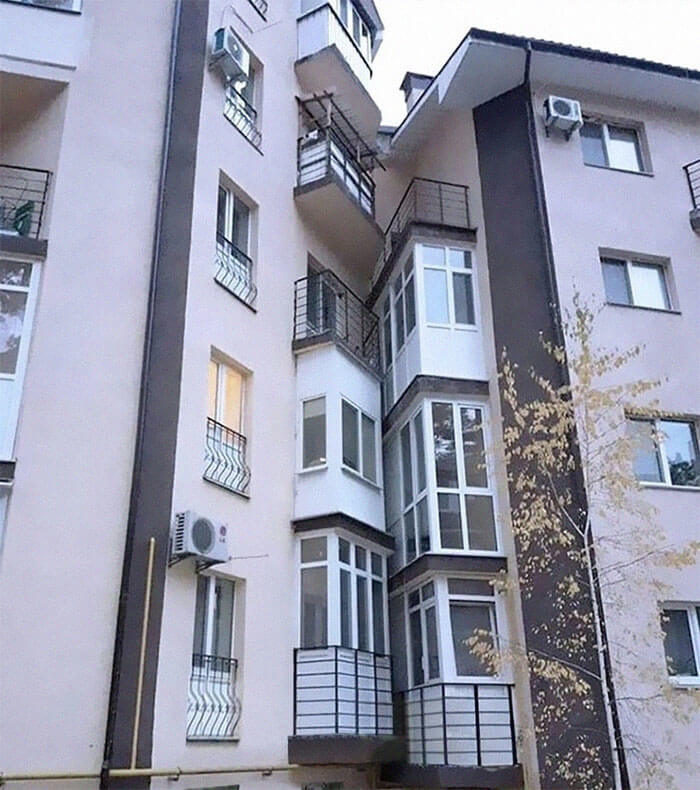 By the way, these buildings get fined every day for not following social distancing rules.
And There Goes The Eyes
Do you hate someone so much that you don't want them to interfere in your life? Here ya go, we are recommending that you serve them coffee or tea in this cup.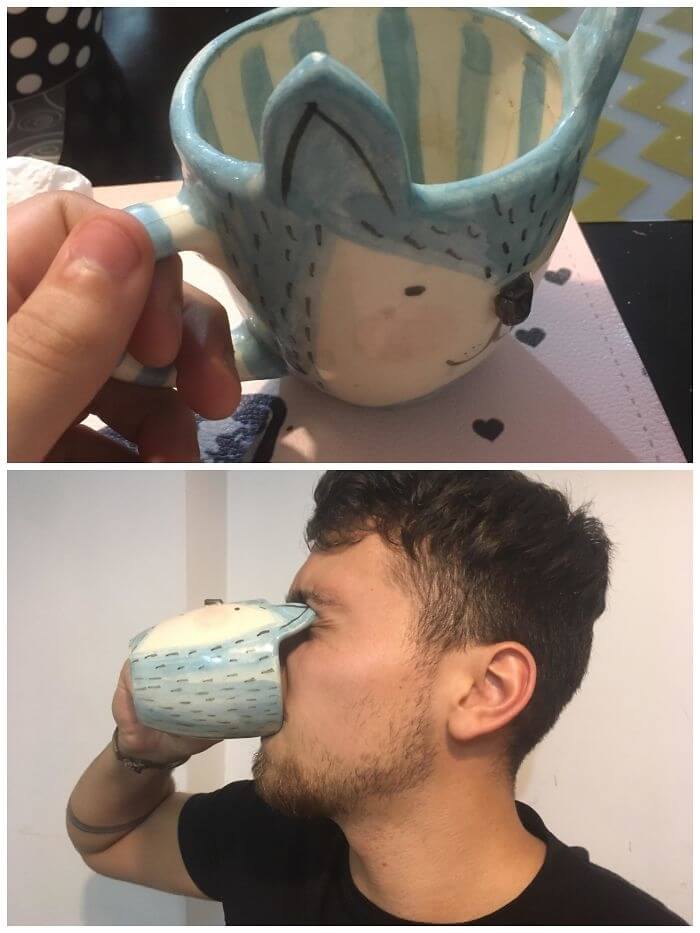 We're joking. We won't recommend this cup to even someone who has been the absolute worst to you. Someone needs to buy all these mugs and then break them.
That's One Way To Lose Weight
If you are finding it difficult to lose weight, consider this idea that will surely help you lose both weight and probably some blood as well.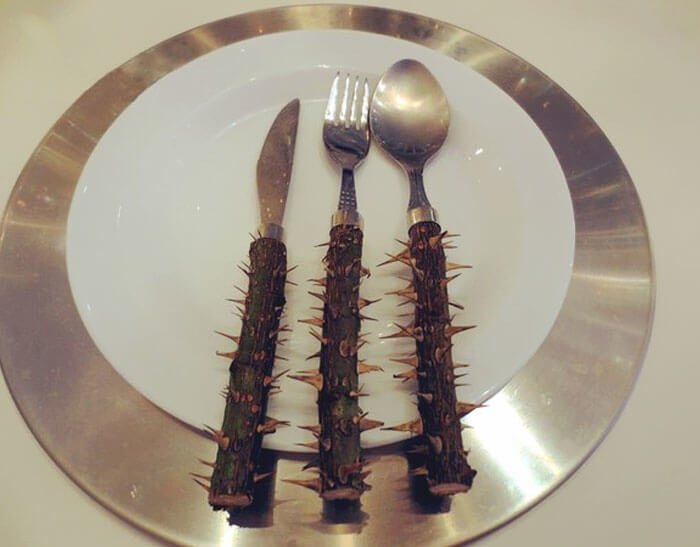 Or you can buy it and serve food to your mother-in-law the next time she comes to your home. You can thank us later
No More Back Pain
We can understand that COVID-19 has forced most people to work from home, but it doesn't mean that they should use awkward chairs for sitting while working. It looks super uncomfortable.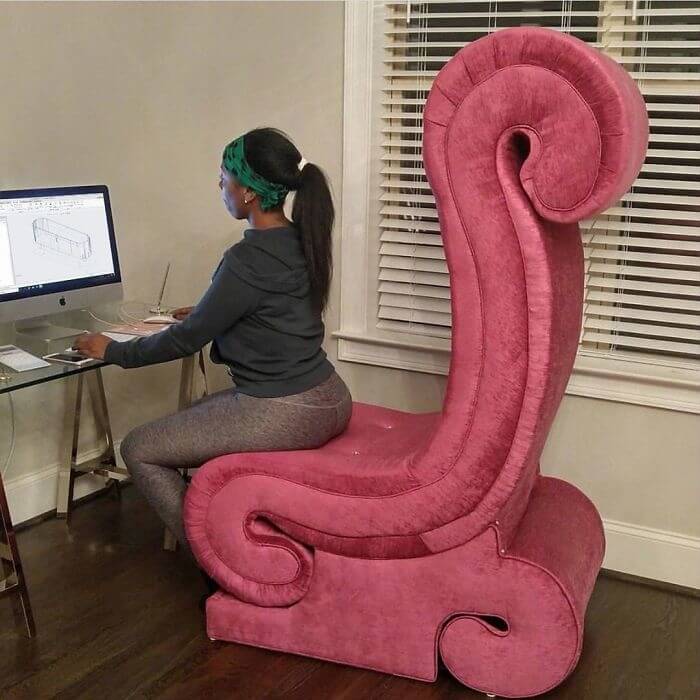 It just feels weird looking at her sitting at the very edge instead of just pulling the chair forward and sitting comfortably.
When You Love Meat Too Much
We have something awesome to tell you, so be ready. This is a "MEATing" place and we love it. Please say that our pun is fun just so that we don't make it more awkward.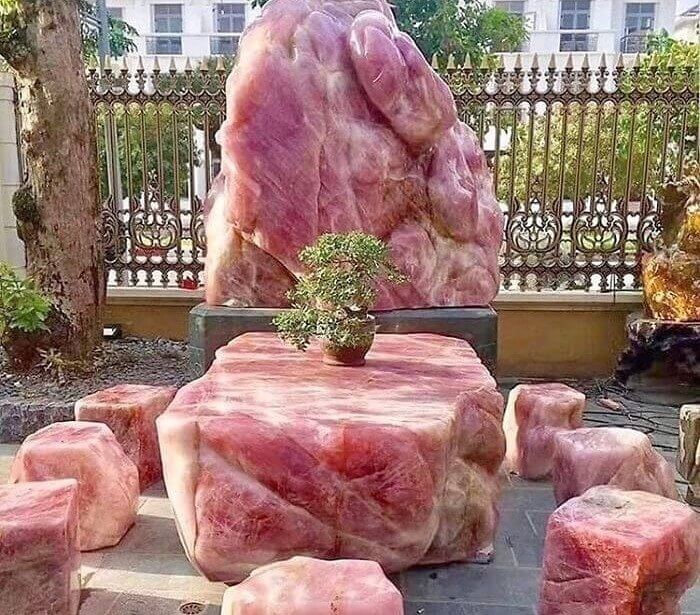 By the way, this is natural quartz and it looks super cool. What do you think about it? Yay or Nay?
Why? Please Tell Us Why?
We all know what was going through the designer's mind when they came up with this one. So, do we really need to say more about it?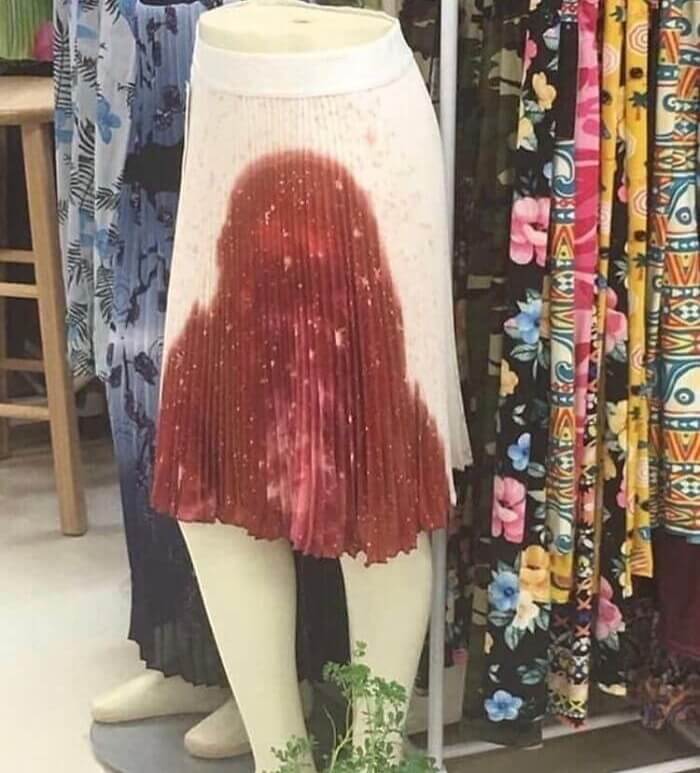 We don't know who will buy it but we have to admit that it can grab anyone's attention that enters the store.
This Is A Toe-Tally Cool Design
We don't know what will come next after this design. And please don't be Toe Toothpaste in Fungus flavor. Eww.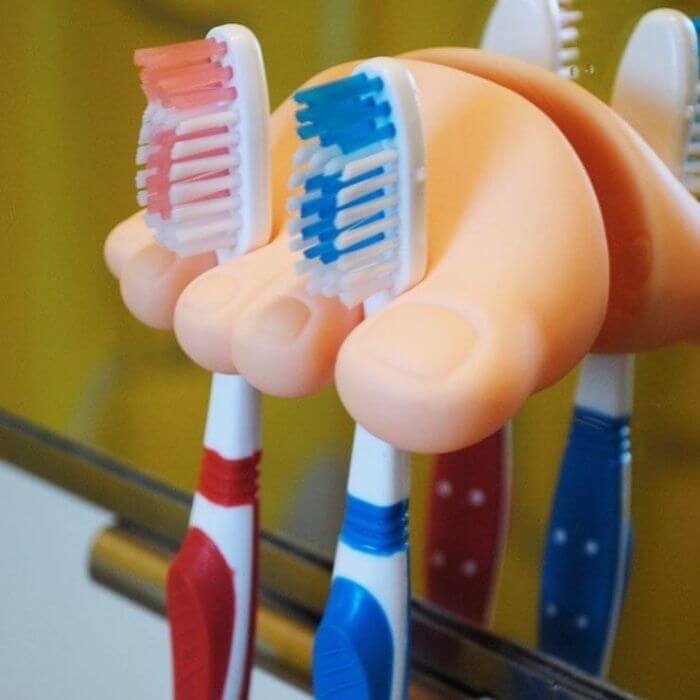 After seeing it, we highly doubt that you'll want this in your home. It is a big nope from us.
This Woman Is "Smoking Hot"
Any smoker out there can tell you that it is super difficult to quit smoking. Although you can quit smoking, you need to have the self-control to be able to do it.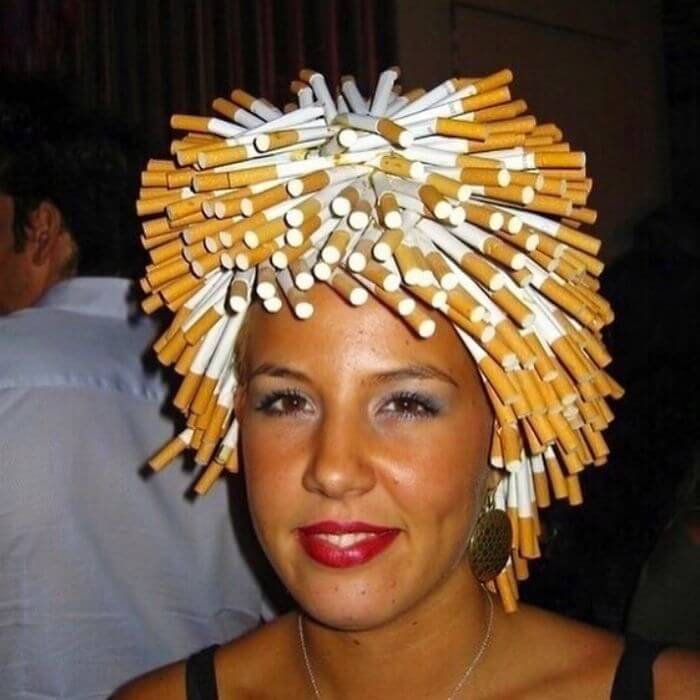 But that self-control remains no more when you haven't smoked for a couple of days and you see a lady with some sort of a hat that has cigarettes on it. You can say goodbye to the idea of quitting after that.
Wow, That Serves The Purpose
A touch-less automatic faucet is an excellent addition to any bathroom, but only when it is working, right? Well, not in this case.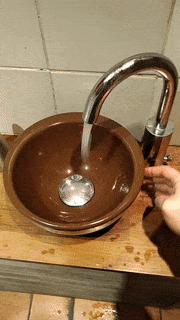 Here, the automatic faucet is working to some extent, but the problem is that it doesn't work when someone places their hand under it.
Another Cigarette Lover?
We don't think that the person who designed these curtains intended them to look like big cigarettes. We just feel that it's an innocent color combo that causes our minds to make associations where there are none intended.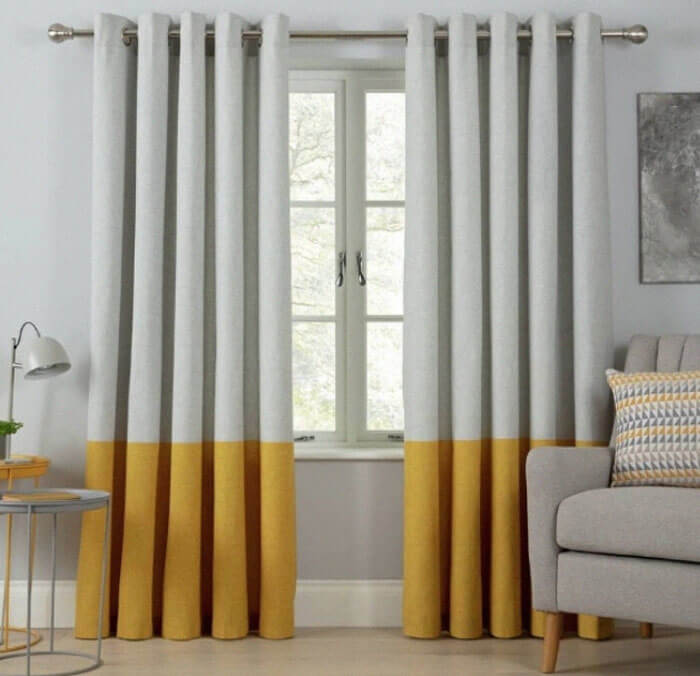 Even if the intention was to make us think of cigarettes, we feel that the curtains don't really light up the place.
When You Miss Your Friends
One of the ways COVID-19 has affected us is that we can no longer hang out with our buddies. Although you can play online games with them, it is not as fun as going to a bar or restaurant and having a great time hanging out.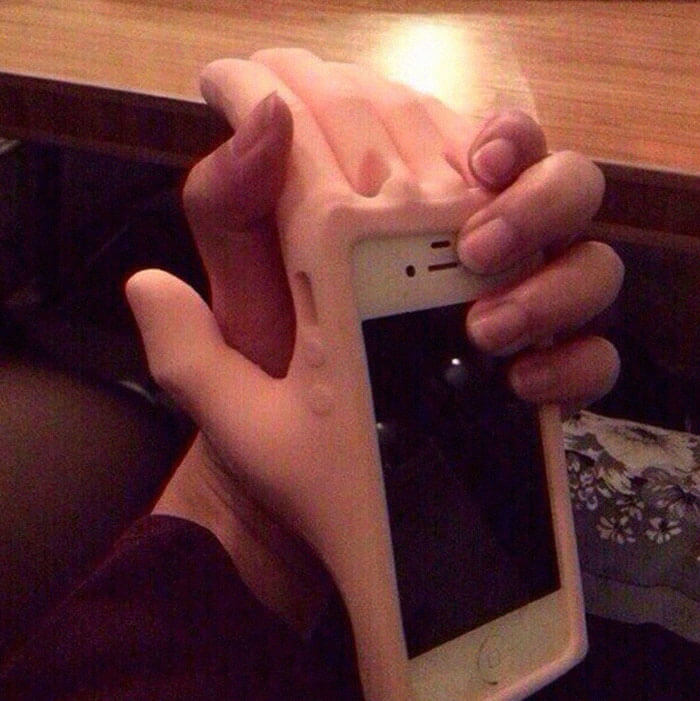 This person seems to miss their friend and, for now at least, they have no other option than this one. No matter how much they try to make it look cute, deep down we know that it is creepy.
Thanos Is That You?
It seems like Thanos snapped so hard that three of his fingers broke and fell off.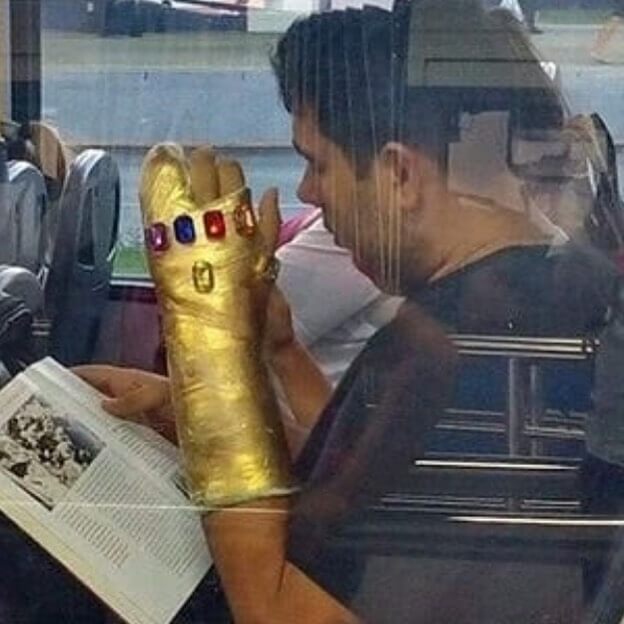 We can't say that we hate it because this is clearly a homemade project and honestly, they did a pretty good job. What do you think about it?
How To Get Killed By Police 101
No matter what you feel about police, there's no doubt that cops are going to get nervous when they see someone walking around with what looks like a pistol in their pocket.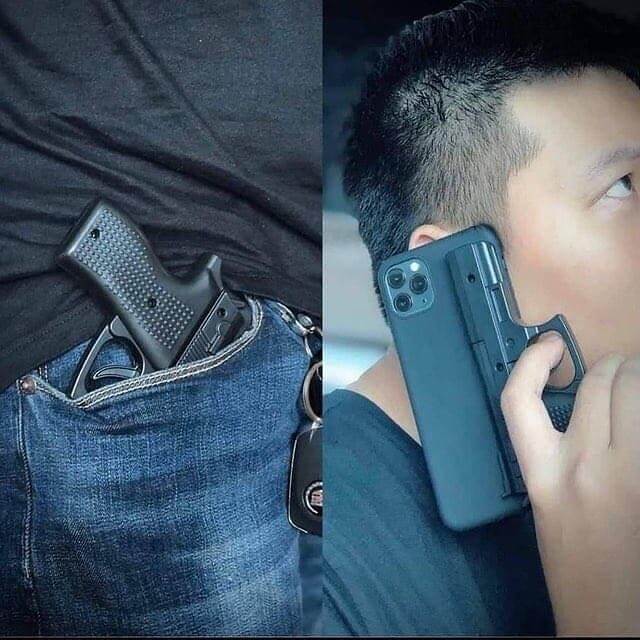 We just hope that he used that awful phone case one time and then tossed it before something horrible happens.
The Collector
We don't know what to say about this. At first, we thought she's the wife of the Green Lantern (yeah that Ryan Reynolds' film that failed miserably at the box office).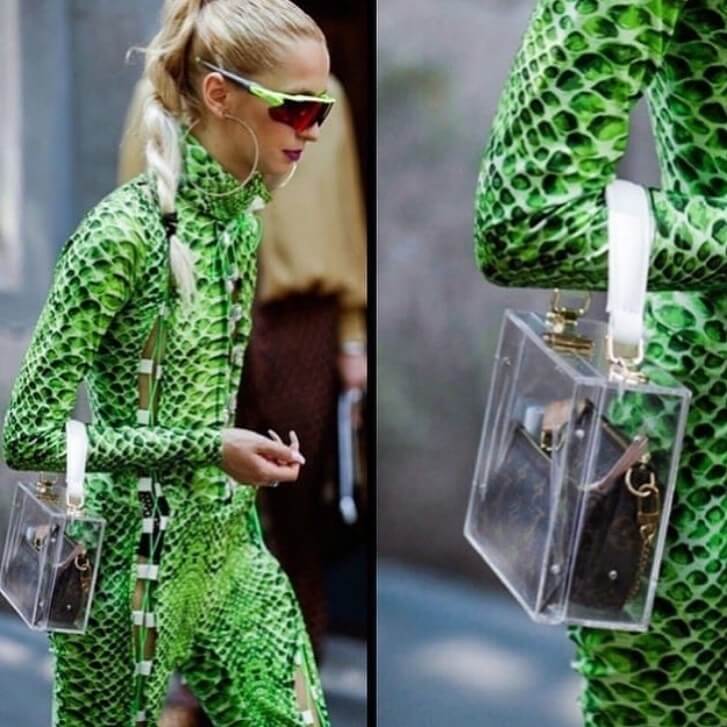 One wonders how many times she has to open the box which is carrying her handbag. There's no doubt that it's frustrating for everyone when they're waiting behind her in line and she opens the box to take money out of her bag.
That's A Big Nope
How can someone come up with such a scary shoe design and then wear it for others to see? It seems like this person is a big fan of a domestic dog breed the Rottweiler.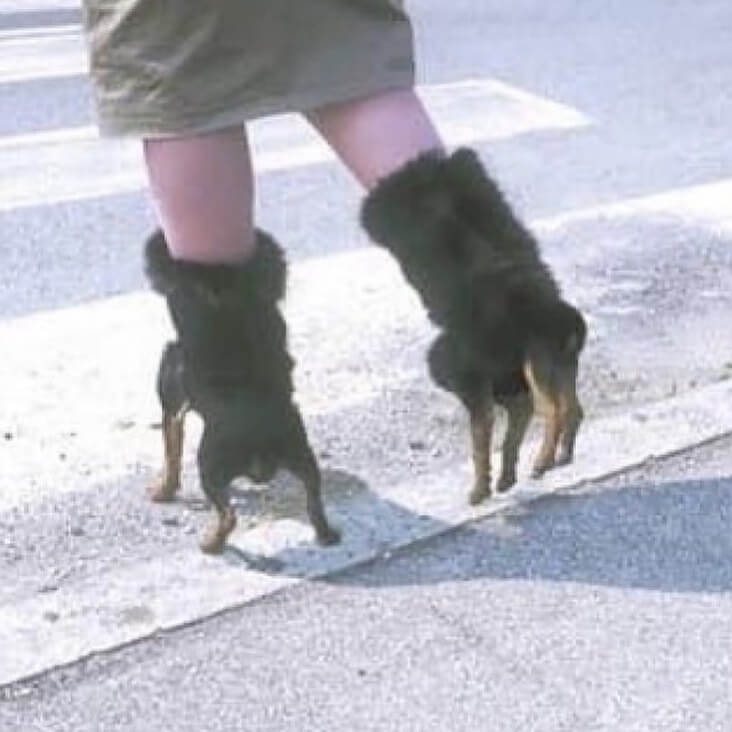 Moreover, the shoes look uncomfortable as well. We can only hope that this person's decision to wear these shoes doesn't come back to bite them in the….you know what we mean.
When You Can't Go To A Barber
Due to COVID-19, most of us are stuck at home, and even going to a barber seems risky. So, people are having haircuts and beard trimmings at home.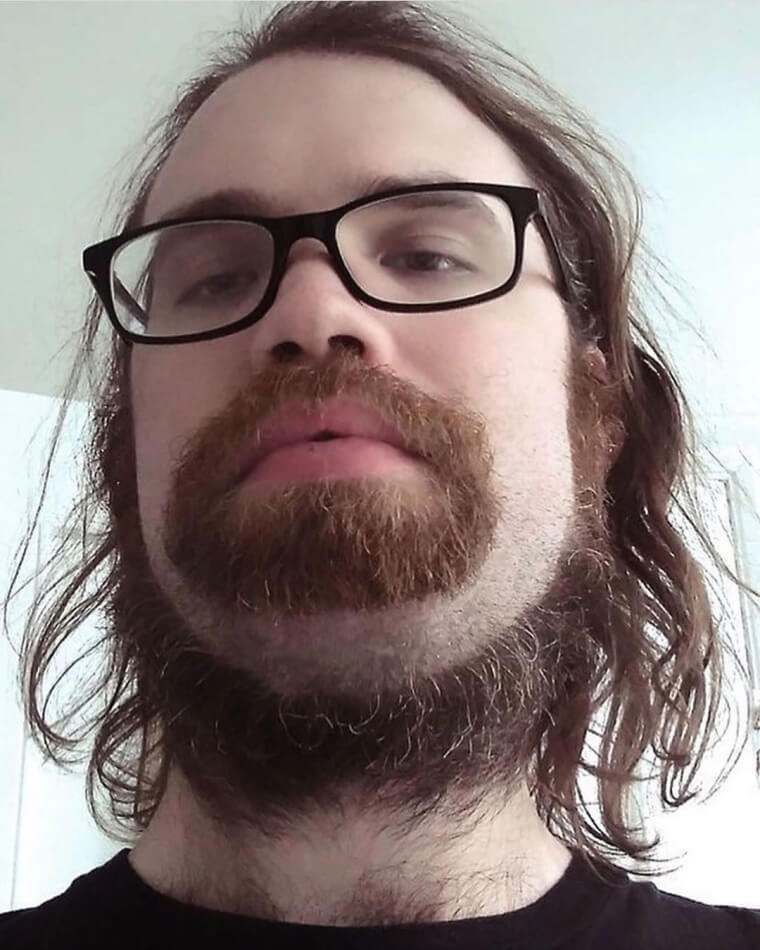 This person wanted to come up with a new style and we have to admit that he achieved it. We won't say anything mean but you are more than welcome to say anything that comes to your mind.
A Little Too Red?
Would you want this in your home? We can only imagine that someone wanted it specifically for Halloween or something.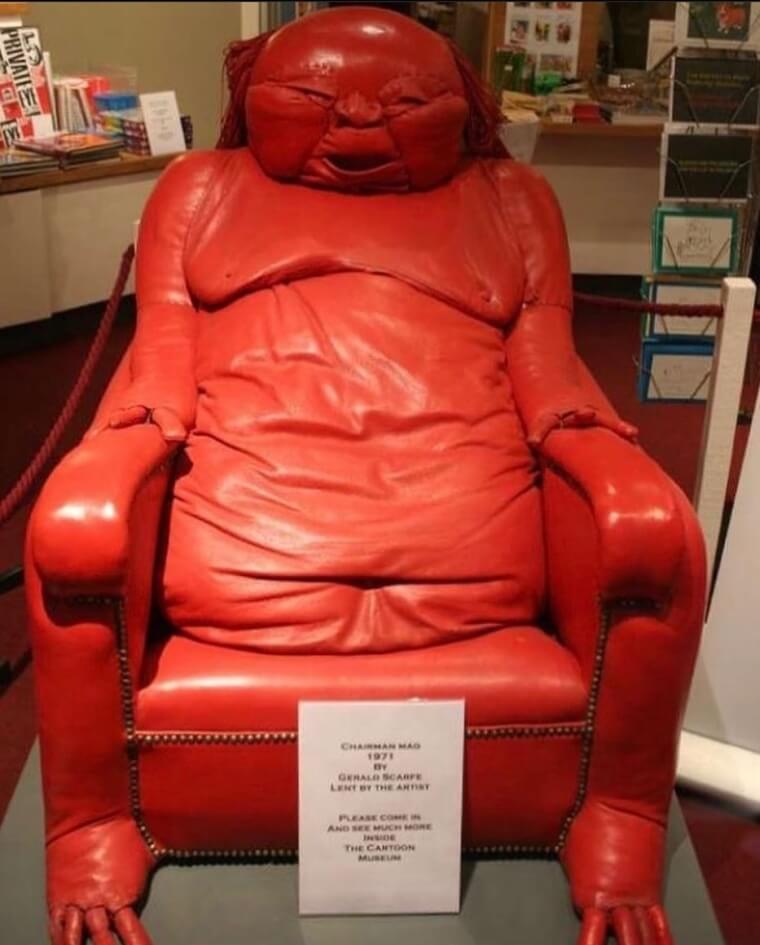 Given that it reminds us of horror movies, we would never want it in our homes no matter what.