"You Got It, Dude!" It was the fantastic one-liner that shot Mary-Kate and Ashley Olsen to superstardom. From just nine months old they were gracing our TV screens and grew-up before our eyes. After 33 years in the spotlight, these famous twins have transformed and now look almost unrecognizable. Keep reading to see just how much the Olsen Twins have changed over time.
1. Stars Since Birth
Mary-Kate and Ashley Olsen were born on June 13, 1986, in Sherman Oaks, California. Ashley was born first and two minutes later Mary-Kate was welcomed to the world.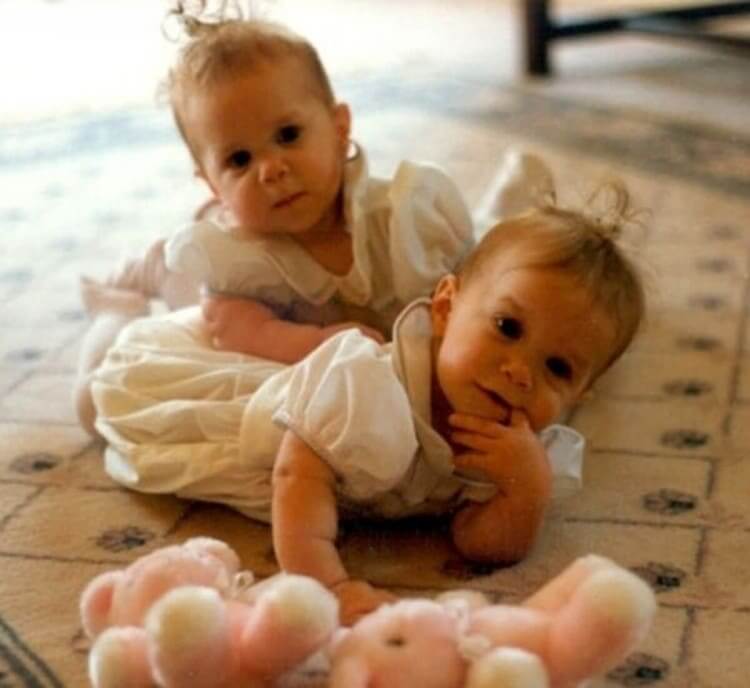 From the day they were born, the twins were always smiling and laughing. They had star potential since the beginning, and their parents knew it.
2. Are You Sure They Are Identical?
Here's a fact that will blow your mind. The Olsen twins are not identical. They are fraternal twins, which usually means that they would look nothing alike.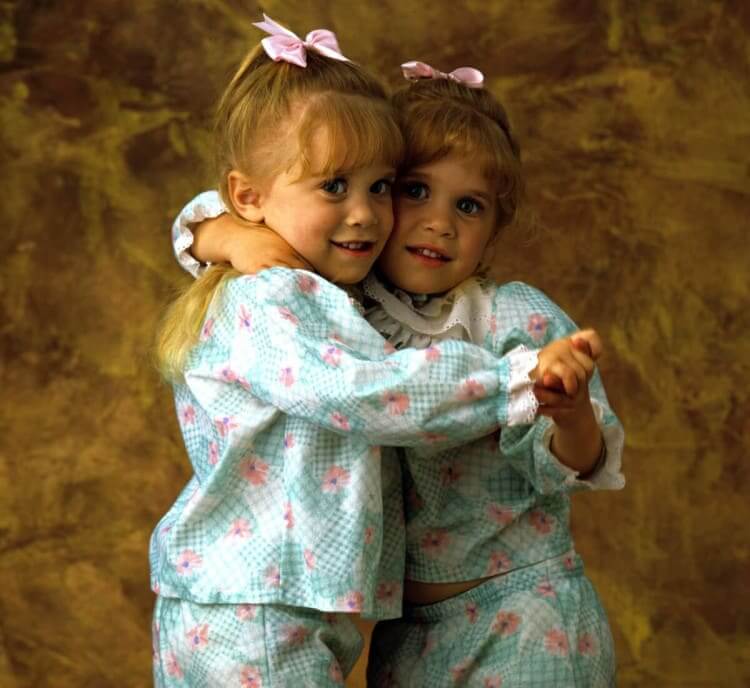 Although they are fraternal, Mary-Kate and Ashley look almost identical, which is why their dad thought they would be perfect for Hollywood.
3. The Beginning Of An Empire
Mary-Kate and Ashley snagged their first big role as Michelle Tanner on Full House. When the show premiered, the twins were just nine months old.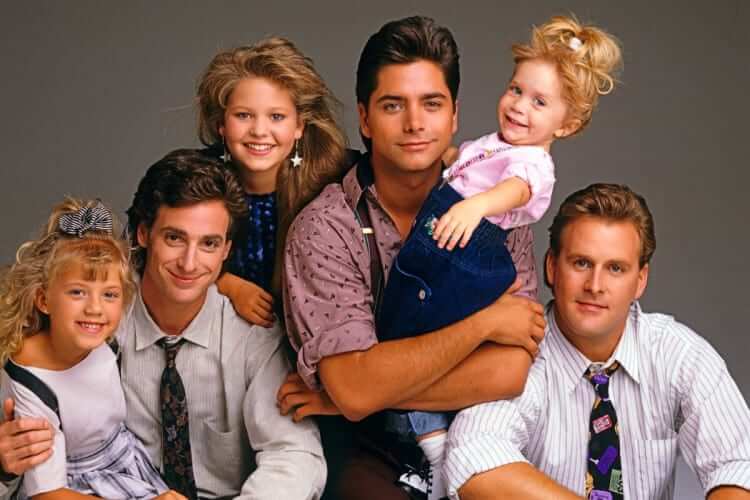 They split the role because their age limited the time they could work before needing a break. The producers decided to switch them in and out so they could get double the acting time.
4. Becoming Household Names
At first, people thought the twins were one person because they were initially credited as "Mary-Kate Ashley Olsen." It was a decision made by producers to hide the fact that two different people were playing Michelle.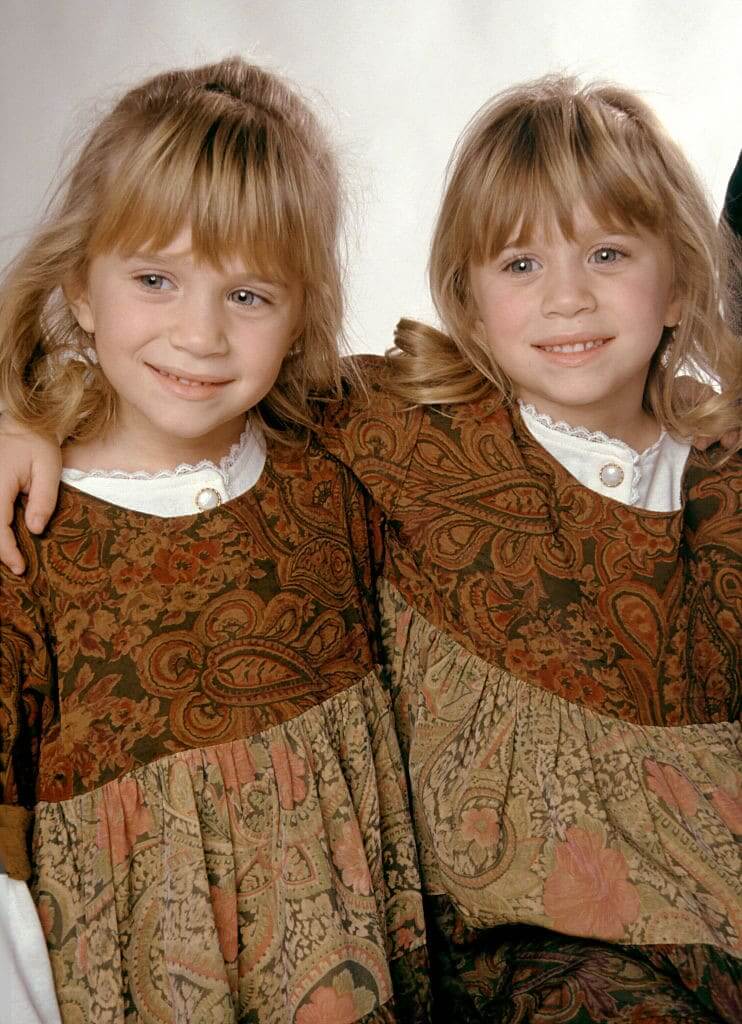 When Full House started to take off, the press tours and interviews revealed that the twins were playing Michelle. They finally got the credit they deserved.
5. Delivering Iconic One-Liners
"No way, Jose!" "Aw, Nuts!" "You're in big trouble, mister!" And the most memorable line of them all, "You got it, dude!" These sassy one-liners became iconic and are still used in GIFs today. These simple lines made audiences love the pint-sized stars.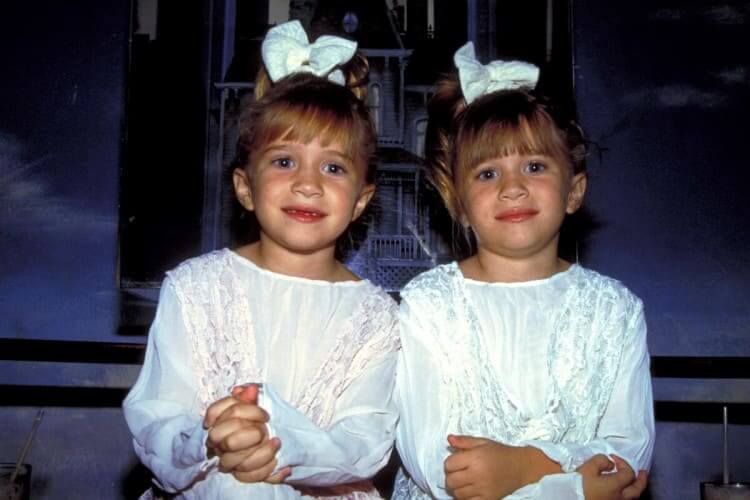 Steve Eichner/WireImage/Getty Images
As Mary-Kate and Ashley became more popular, the writers of Full House started to make storylines specifically around Michelle Tanner. The Olsen twins were officially household names.
6. Full House Fashion Would Change Their Lives
During the '90s, Full House was one of the most popular sitcoms on TV. Michelle Tanner's looks were incredibly influential in girl's fashion at the time. Many of the outfits in the show were made by big-name designers such as Marc Jacobs.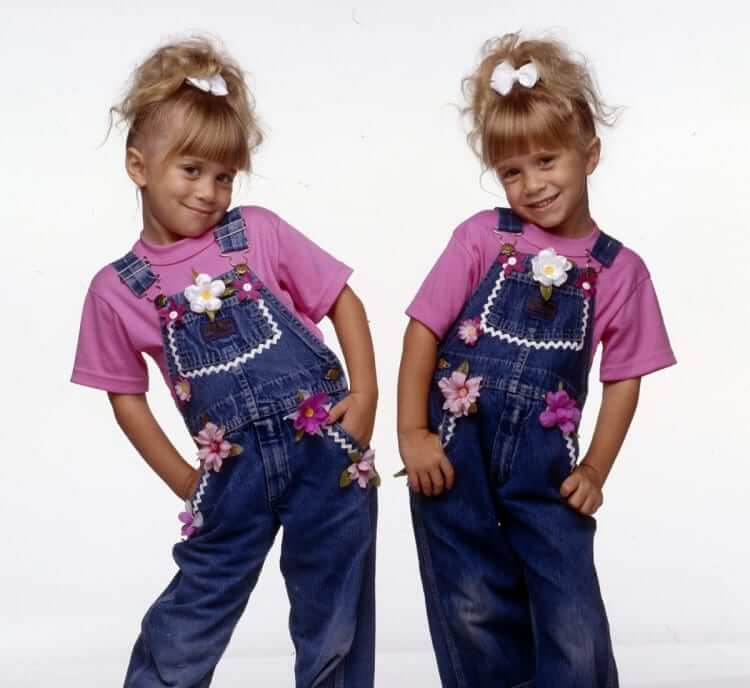 Their looks were iconic, and the emphasis that the producers put on fashion would make a huge difference later in the Olsen twins' lives.
7. Branching Out
"Brother for sale, Only fifty cents, Brother for sale, He's not a big expense." These adorable lyrics were from the song Brother for Sale by Mary-Kate and Ashley. It was the first project they did outside of Full House.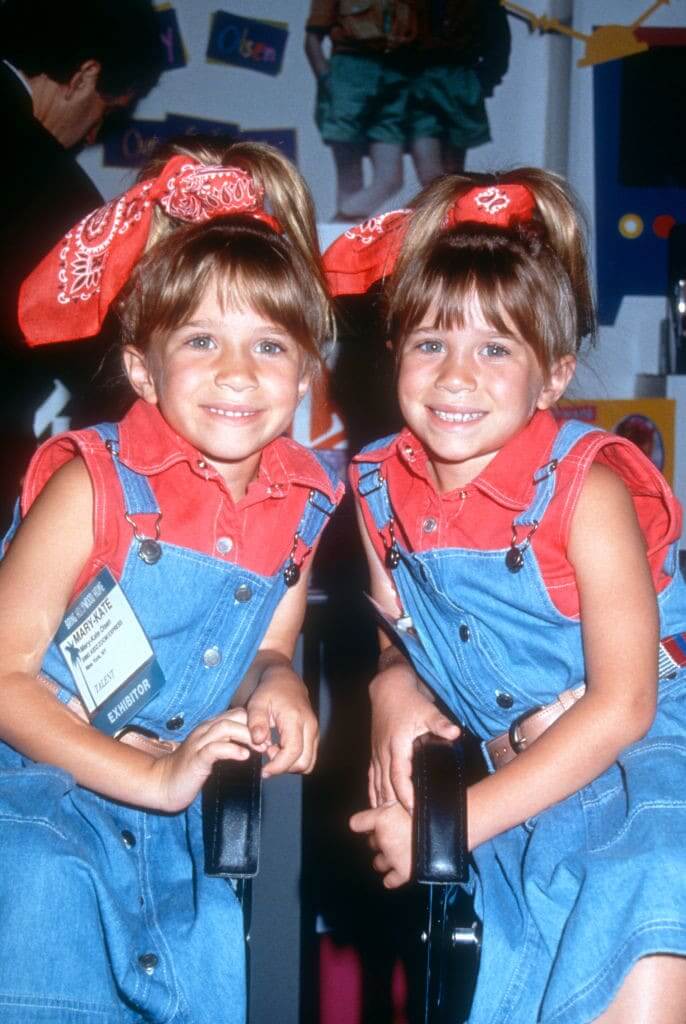 Although they weren't natural singers, the album ended up being a big hit with children, and it introduced the twins to a new market of fans.
8. Working Overtime
The Olsen twins were the hardest working children in Hollywood at the time. While filming Full House, they were also working on movies like To Grandmother's House We Go, Double Double Toil and Trouble, and How The West Was Fun.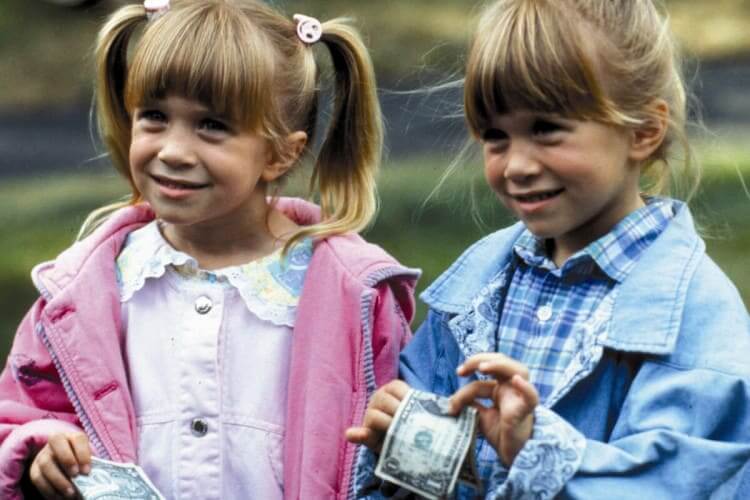 To Grandmother's House We Go/MovieStillsDB
Mary-Kate and Ashley's dad was now their manager, and he was working them as hard as he could because they were so popular.
9. Dualstar Productions Launches
Their films were major hits, and this allowed them to start their own production company known as Dualstar Productions. At just six years old they were the CEOs of their own company.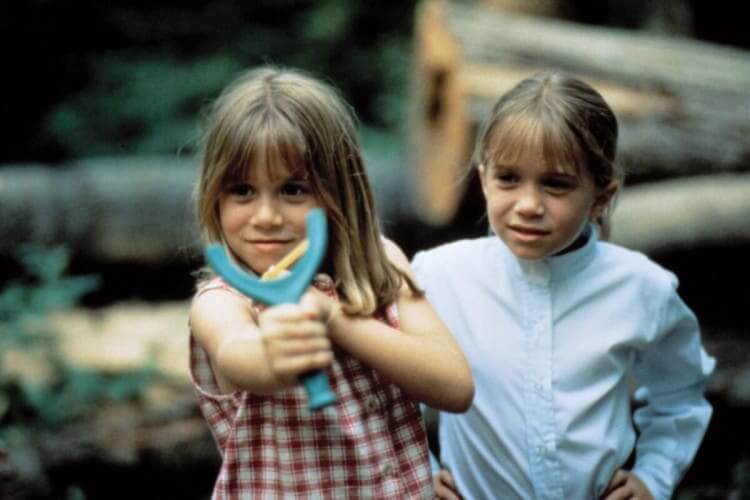 By starting their own company, the Olsen twins became the youngest producers in history. They are still CEOs of their production company almost 30 years later.
10. Inviting Mary-Kate And Ashley Into Our Homes
"You're invited! come on, we've got a lot to do!" If you grew up in the '90s, you would remember the many different slumber party themes from the Olsen twins video series You're Invited to Mary-Kate and Ashley's.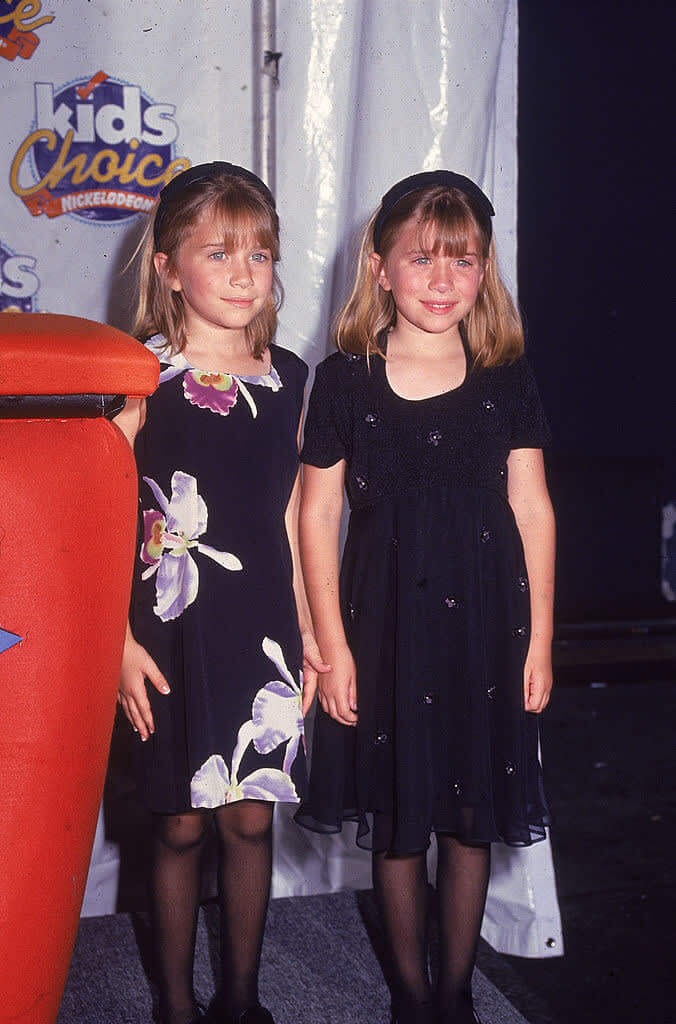 They also did some detective work in The Adventures of Mary-Kate and Ashley. These videos were part of our childhoods, and they were a stepping stone for the twins' next projects.
11. Life After Full House
After Full House wrapped its final season, Mary-Kate and Ashley were able to do more with their production company, and devote more time to bigger projects.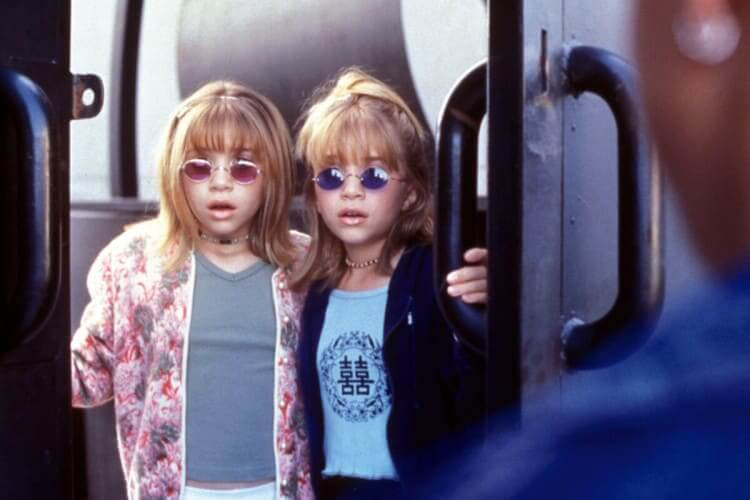 They started releasing a steady stream of straight-to-VHS movies, including the wonderful Billboard Dad and Passport to Paris. It was also around this time that their first feature film, It Takes Two, was released.
12. Family Breakdown
Although they starred as part of a big happy family on Full House, the Olsen family was falling apart behind the scenes. In 1995, Mary-Kate and Ashley's parents divorced, and it was apparently because of the twins' success.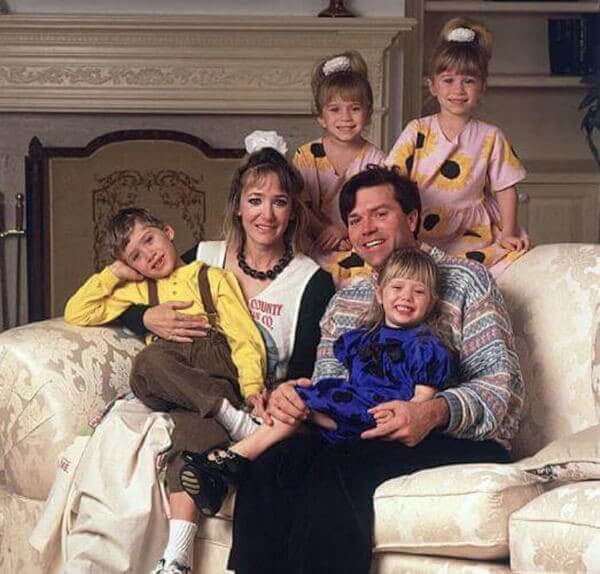 It was a difficult time for their family, and they became even more private about their personal lives following the divorce.
13. Affordable Fashions
At the start of the 2000s, the Olsen twins dove into a new passion project. They decided to dip their toes in the fashion world.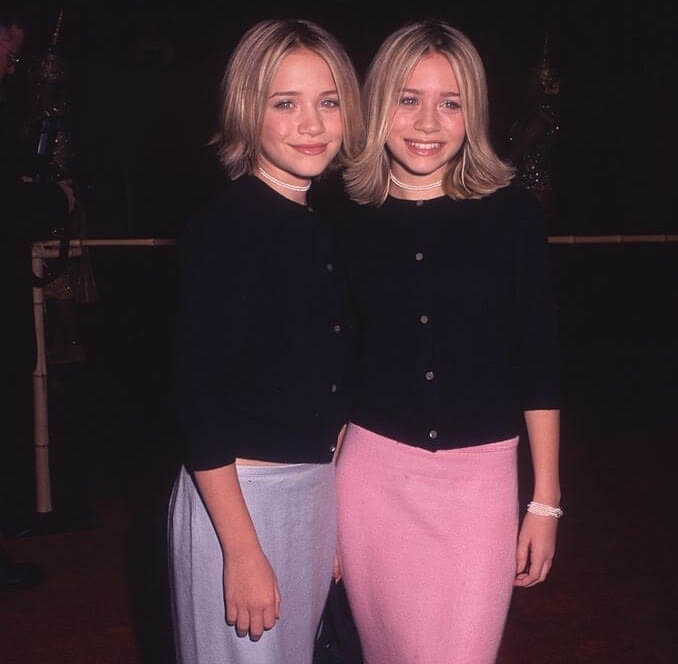 Darlene Hammond/Hulton Archive/Getty Images
Their fashion line was for tweens and it was sold in Walmart and JCPenney. People were very excited because the clothes were cute and affordable.
14. Seeing Their Faces Everywhere
If you could buy it, their faces were on it. Their clothing line was a massive success and the Olsen twins became the most influential teens in America.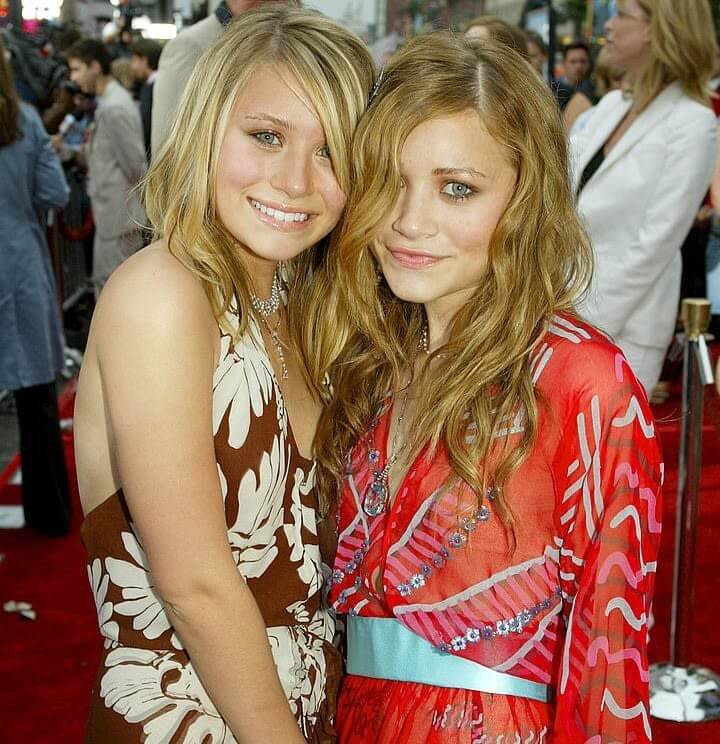 They sold shoes, purses, CDs, makeup, board games, dolls, and everything in between. Anything that could be sold to tween girls had Mary-Kate and Ashley's names on it.
15. Two Time TV Flop
While most of their endeavors were successful, they had some flops. Since their influence on the teen market was so strong, they created two television series.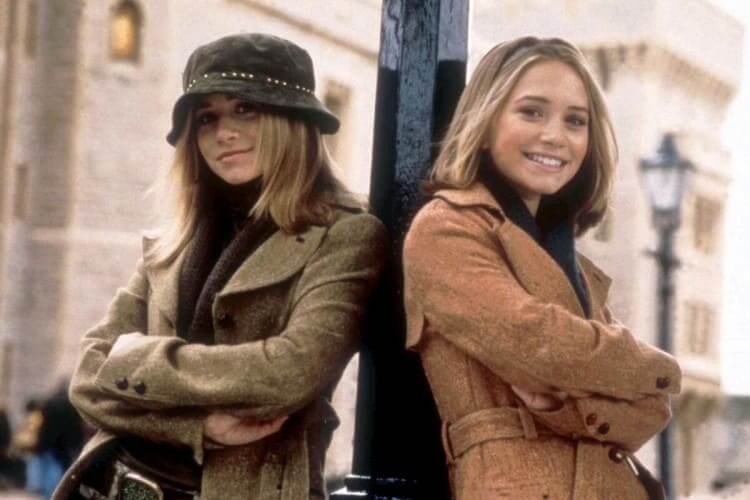 One was a live-action sitcom called So Little Time, and the other was an animated series called Mary-Kate and Ashley in Action. Both shows only lasted for one season sadly, but the teens still loved them.
16. The Final Film
2004 was a sad year for Mary-Kate and Ashley fans because it was the last time they would release a film together.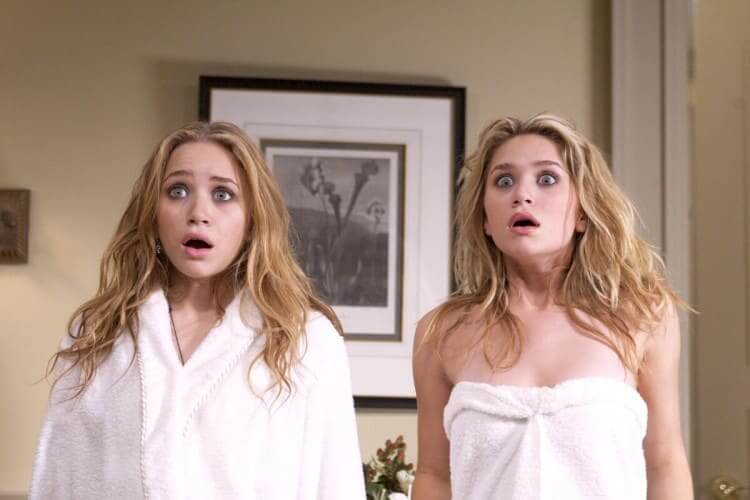 New York Minute was considered a flop, but it was actually a pretty good movie, in our opinion. After this movie, they made a promise not to act anymore because they wanted to pursue other options.
17. Stepping Into A New Career
After becoming fashion icons in the '90s and having a successful clothing line in 2000, the Olsen twins decided to devote their lives to their passion for fashion.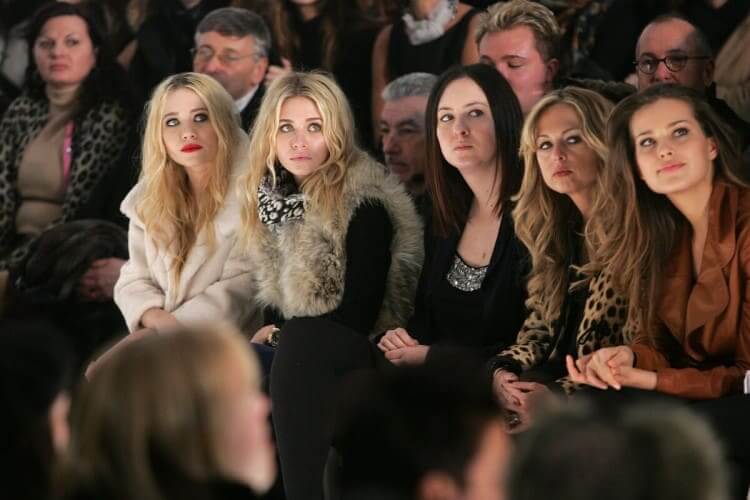 Peter Kramer/Getty Images for IMG
If there was a fashion show, Mary-Kate and Ashley could be found sitting front row looking fabulous. Mary-Kate also started the homeless bohemian look by sporting over-sized sunglasses, boots, loose sweaters, and floral skirts.
18. Separate But Together
After they left the acting business, the Olsen twins were able to change their own looks. They were growing as individuals while continuing to work together.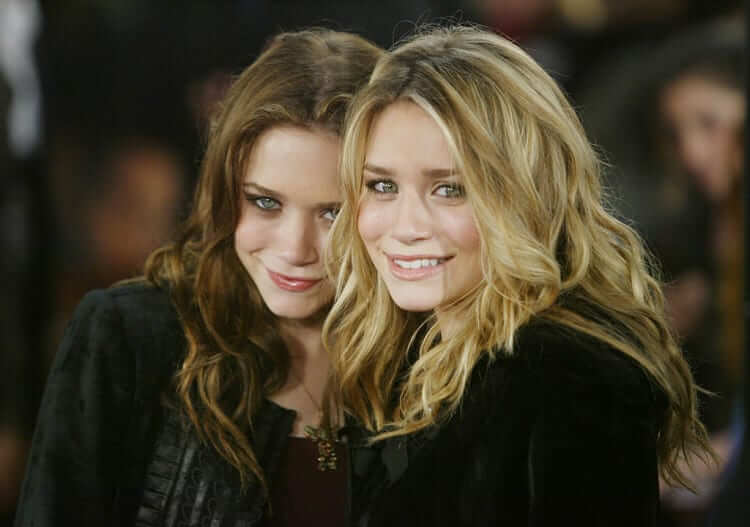 People were finally able to tell them apart because Mary-Kate experimented with different hair colors like red and brown. Ashley decided to keep the dirty blonde look they were known for.
19. The Criticism Takes A Toll
Growing up in the spotlight was not as great as it seemed. As Mary-Kate and Ashley started to work more in the fashion industry, they opened themselves up to intense criticism.
Mary-Kate took the criticism the hardest and was dragged in the tabloids for looking too thin. She later went into treatment for anorexia nervosa after she was hospitalized for a kidney infection.
20. Party, Party, Party
After facing criticism for their bodies, Mary-Kate and Ashley spiraled even further and started partying hard. Things took a dark turn when reality star, Spencer Pratt, sold an unflattering photo of Mary-Kate partying to the tabloids.
The Olsen twins felt betrayed by people they considered to be their friends. After this incident, they shied away from the public eye even more than before.
21. Topping The Forbes List
By the age of 10, the Olsen twins were already millionaires from all of their successful projects. Therefore, their move to fashion was a good decision.
Andrew H. Walker/Getty Images for CFDA
Their fashion lines were taking off, and they were topping the Forbes millionaire list. Despite their young age, they were successful beyond their years.
22. An Unexpected Death Rattles Mary-Kate
In 2008, the shocking death of Heath Ledger rocked Hollywood, but it hit one celebrity harder than the rest. Mary-Kate had secretly been dating Ledger at the time of his death.
Michael Loccisano/Getty Images for MOMA
No one was prepared for his passing, and Mary-Kate was devastated.
23. A Unique Sense Of Style
While the Olsen twins were making a name for themselves as fashion designers, they were also creating a unique sense of style. They rocked the boho-chic look that made sense for the spiritual side of their lives.
Mike Coppola/Getty Images for People.com
In a rare interview, Mary-Kate and Ashley said they use crystals, sage burning, and believe in bad auras.
24. Creating A One Of A Kind Shopping Experience
The Olsen twins' couture fashion line, The Row, was creating a unique shopping experience for customers. The line began with the desire for the perfect t-shirt and grew from there.
The Row was special because the fitting rooms had robes and caviar in them. The entire experience was to make in-person shopping more desirable than online shopping.
25. Breaking Promises
After they released A New York Minute the Olsen twins promised to no longer act, but in 2011 Mary-Kate decided to make a few solo experiences.
She had a small role in the movie Beastly and a recurring role on the third season of Weeds. Although Mary-Kate made a modest return to acting, they haven't been in films together since 2004.
26. Don't Forget About Elizabeth
Mary-Kate and Ashley have been household names since their diaper days, and it was time for them to share the spotlight.
Donato Sardella/Getty Images for InStyle
Their younger sister Elizabeth Olsen had become a rising star when the twins quit acting in 2004. You might recognize her from the Marvel franchise because she played Scarlett Witch.
27. Getting Inspiration From Other Style Icons
Mary-Kate and Ashley are fashion icons, and they have said that they take fashion inspiration from other celebrities. In an interview, they admitted their style-crushes, and you might be surprised.
Stephen Lovekin/Getty Images for J.Mendel
Mary-Kate said Gigi Hadid was giving her style inspiration while Ashley admitted that Amber Heard was her current style icon.
28. Ashley Focuses On Fashion
In recent days, Ashley Olsen has turned her focus to her fashion line. She has put her efforts into her career while her sister works on her family life.
Ashley's dating history has caused some eyebrow raises because her past boyfriends were twice her age. Her most recent boyfriend was an art dealer who was 28 years older than her.
29. Ashley's Dating History
As we mentioned before, Ashley Olsen has had a fascinating dating history. She prefers to date older men, which has caused controversy in the tabloids.
Ashley and one of her previous boyfriends, Richard Sachs met at a Mavericks versus Knicks game in 2016. They split because Ashley wanted to focus more on her career.
30. Mary-Kate Gets Hitched
While Ashley focuses on her career, Mary-Kate is focusing on her husband. She married Olivier Sarkozy in November 2015 at a unique ceremony.
Mary-Kate wanted the ceremony and reception to be very private, so she had everyone check their cellphones before entering.
31. PDA Embarrassment
The Olsen twins keep their private lives very private. There are rare moments that we get to see into their lives. Here is a glimpse into Mary-Kate's relationship with her husband Olivier Sarkozy.
The two were pictured at a Mavericks versus Knicks game, and her husband wanted to sneak a kiss. Mary-Kate looks less than thrilled with Olivier's PDA.
32. The "Twin" Thing Is So 1993
While many fans would be delighted to see the Olsen twins return to acting, it would be difficult for them to be cast these days. The twin trend was popular in the '90s and early 2000s, but it has died down.
They found success acting as a pair, so it would be difficult for them to be cast separately. Although we doubt they would want to return to the acting scene anyway.
33. Wholesome No More
After years of partying and growing up in public, their wholesome image was no longer considered cute. The Michelle Tanner we remember was long gone.
Mary-Kate and Ashley are grown women who have strayed from their marketable brand. They have made their own style, and it is not what casting agents are looking for anymore.
34. All Fashion, All The Time
While they may not be found on red carpets, they can be found at most fashion events. Their iconic style and fashion lines have won them many awards. Here they are at the 2016 LACMA Art and Film Gala in Los Angeles.
Stefanie Keenan/Getty Images for LACMA
It became easier to tell the twins apart. Mary-Kate looked much more serious than usual, and her face was sunken in compared to other photos.
35. Busy Bees
The Olsen twins keep themselves busy with fundraisers and fashion events. They like to take the time to give back to organizations they care about.
One organization is Studio In A School, a non-profit that encourages young people to get involved in visual arts. Mary-Kate and Ashley are passionate about education, and they enjoy supporting the organization's efforts.
36. Perfecting Their Craft
In 2018, the Olsen twins were named by the CFDA as Accessory Designers of The Year. This is a coveted award and it was a great honor for them to receive it.
The twins chose to wear toned-down outfits so that they could let their award-winning accessories shine for the event.
37. Another Day, Another Gala
While they have gone through different stages in life, the Olsen twins are not close to slowing down. They are annual guests at the biggest event in fashion, The Met Gala.
Dimitrios Kambouris/Getty Images
In 2010, the twins decided not to attend the gala for unknown reasons, and they like to keep their private life very private. Mary-Kate also came solo to the event in 2012. Collectively, they have appeared at 27 Met Galas.
38. Letting Their Sister Have The Spotlight
Unlike Mary-Kate and Ashley, Elizabeth Olsen has embraced the acting lifestyle. She was a part of some of the most successful superhero movies and has won many awards for her acting.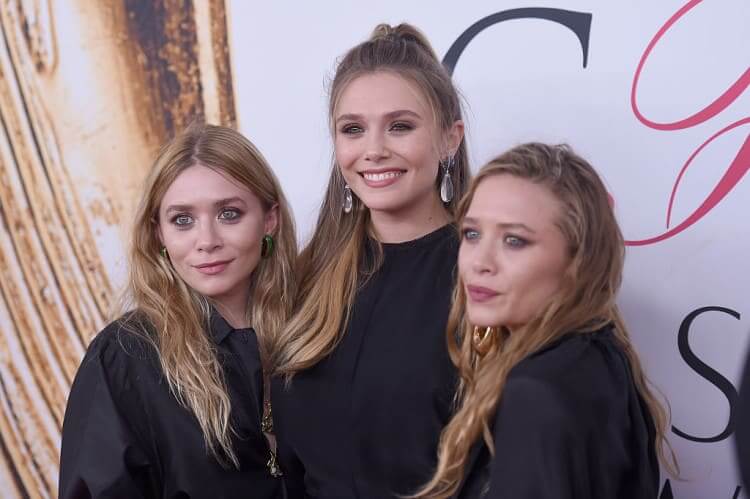 Her sisters are very supportive of her career and have been at many of Elizabeth's movie premieres.
39. A Family Affair
The Olsen twins' successful fashion line, Elizabeth & James, was inspired by their siblings Elizabeth and James Olsen.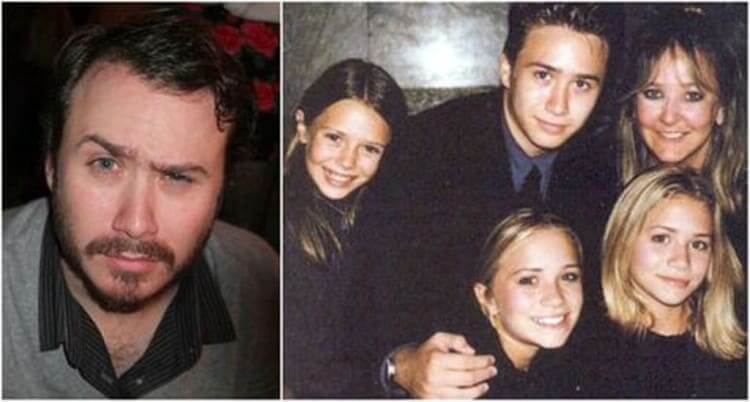 While we have seen Elizabeth in the spotlight, it is rarer to see James Olsen. He is the twins' older brother, who acted in a few of Mary-Kate and Ashley's early films. The Olsen twins also have a half brother named Jake.
40. Inspiring People All Over The World
The twins' fashion lines have become known around the world. Fashion lovers cannot get enough of Mary-Kate and Ashley's fabulous clothing.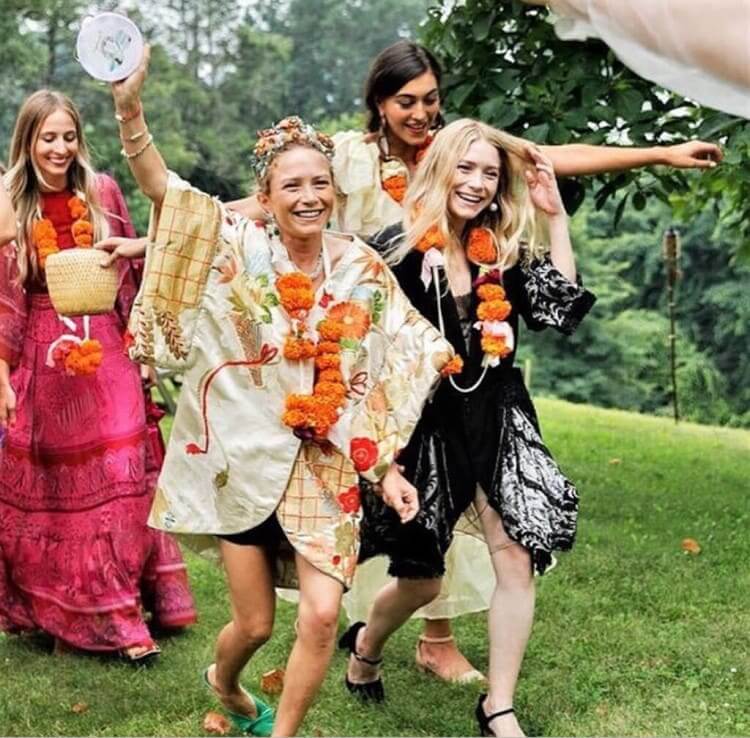 Despite not being in the spotlight, fans have stayed loyal to them, and you can find many accounts on Instagram and Pinterest dedicated to the twins.
41. Unrecognizable Today
Remember those adorable twins from the '90s? Well, today they are practically different people. They are all grown up and living more private lives.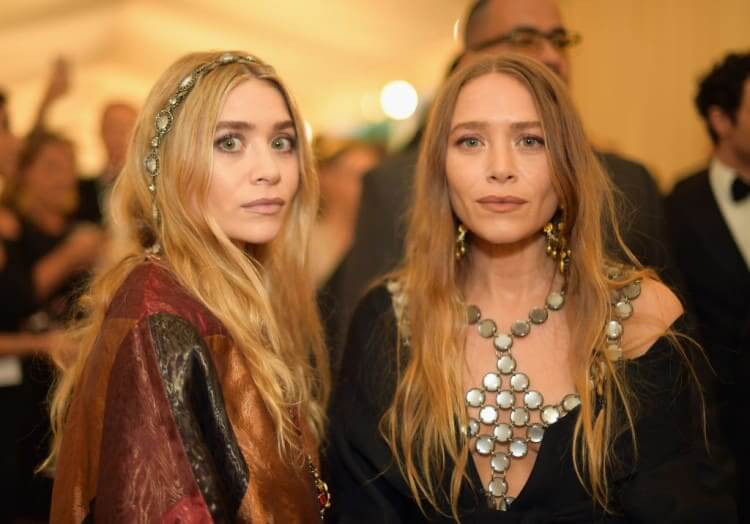 Matt Winkelmeyer/MG18/Getty Images for The Met Museum/Vogue
They are rarely seen at red carpets, but they can always be found at fashion events. They have stuck with their boho style but modernized it to match some of today's trends.
42. Au Natural
It is rare to see either of the Olsen twins without their hair and makeup done, but there are rare occasions that they get snapped sporting natural looks.
Mary-Kate was captured recently in New York City, running errands with wet hair. She looked more casual than usual, but she was still fashionable as always.