We see so many things in life and appreciate them. However, we humans stop appreciating things if we use or look at them almost every day (and it doesn't mean we become used to our loved ones or our pets). That's why we have made a list of 66 things that you will see from another angle. These pictures will make you understand that even simple things around us are quite extraordinary.
A Space Shuttle Leaving Earth's Atmosphere
At first, you think that it is a hot needle poking through the wool. But this is a photo taken by NASA of a space shuttle leaving our atmosphere and it is amazing, right?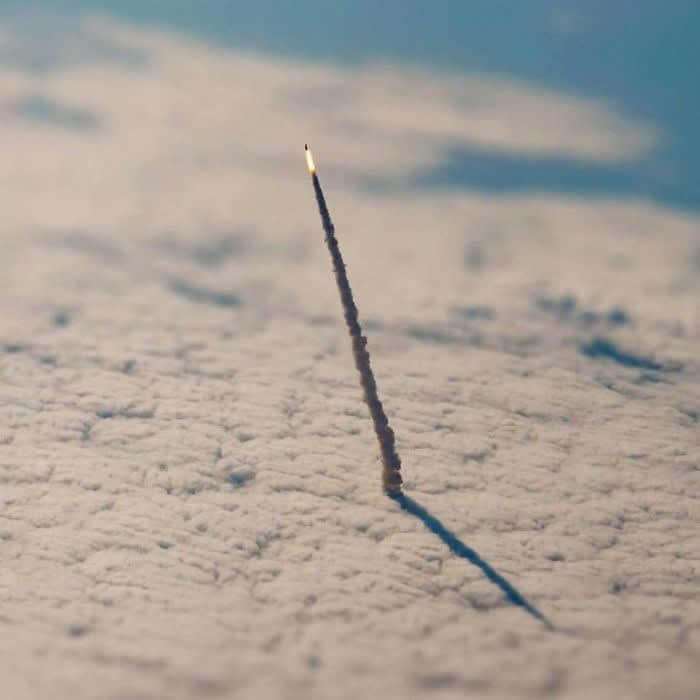 This photo shows how small we really are and our universe is a humongous place.
The Inside Of This Guitar Looks Like A Fancy Apartment
This may seem like an unfurnished apartment, but it is, in fact, the inside of a guitar. Yes, the inside of a guitar looks like a fancy apartment.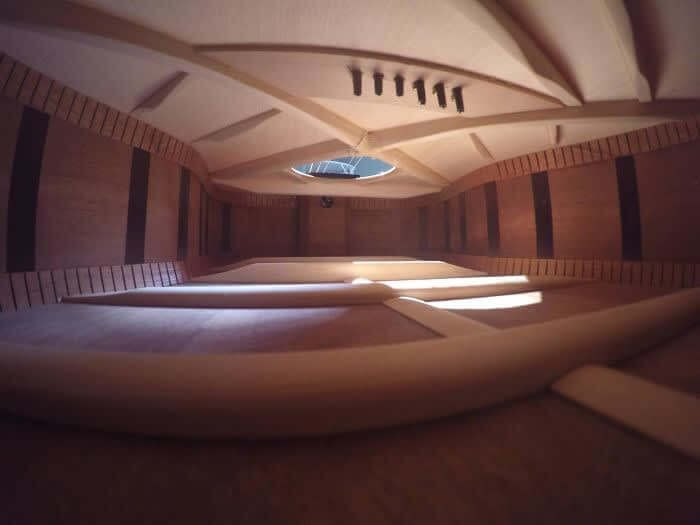 Don't know how much rent it has, but one thing can be said with certainty that it looks beautiful and super elegant.
Hassle-Free Process
In the Netherlands, this is how brick streets are laid in a simple and hassle-free manner.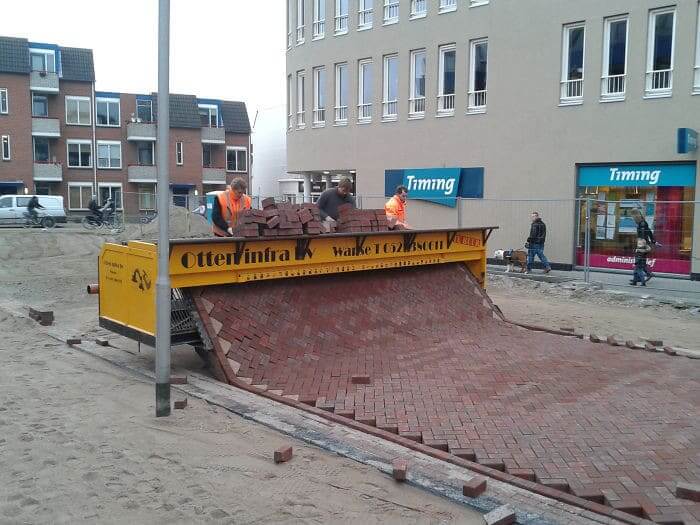 Think of it as a magic carpet as it requires no big machinery, a lot fewer injuries to workers, and more convenience for the people.
A Weird Looking Skeleton
Among all the animals, tortoises have arguably one of the weirdest looking skeletons.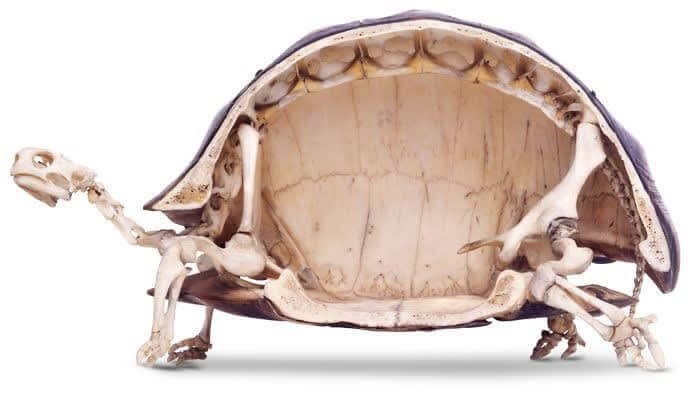 It also shows how important their shell is and they cannot live without it. Cartoons have been lying to us all along.
The Other Side
Lilly Pads (water lilies) look so beautiful and pleasing to the eyes, right? Here is the underside of a lily pad that looks more like a placenta.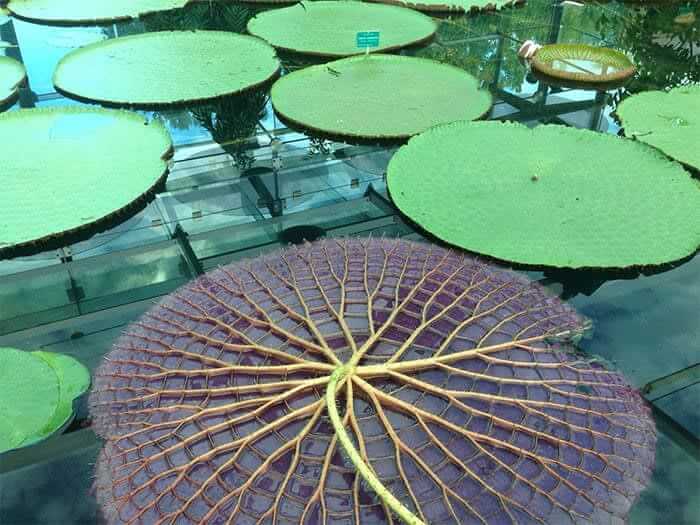 We don't know why it looks weird and pretty at the same time.
Theater From Behind The Stage
As we know that all the great work happens behind the stage, this photo gives you a glimpse of the setup.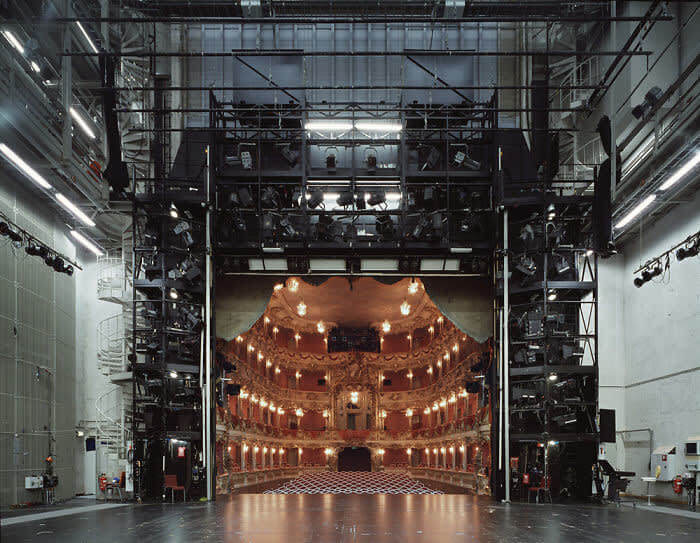 Though it looks like crossing a portal, it is quite cool. And have you noticed that there isn't much glamour on the backside of the theater?
The Blood Vessels of A Hand
Did you know that your blood vessels could circle the globe? Though the blood vessels are quite small, the network they make is amazingly long. If they are laid out in a line, they would be more than 60,000 miles in length. As the earth has a circumference of 24,873.6 miles, your blood vessels can easily circle more than twice. Isn't it amazing?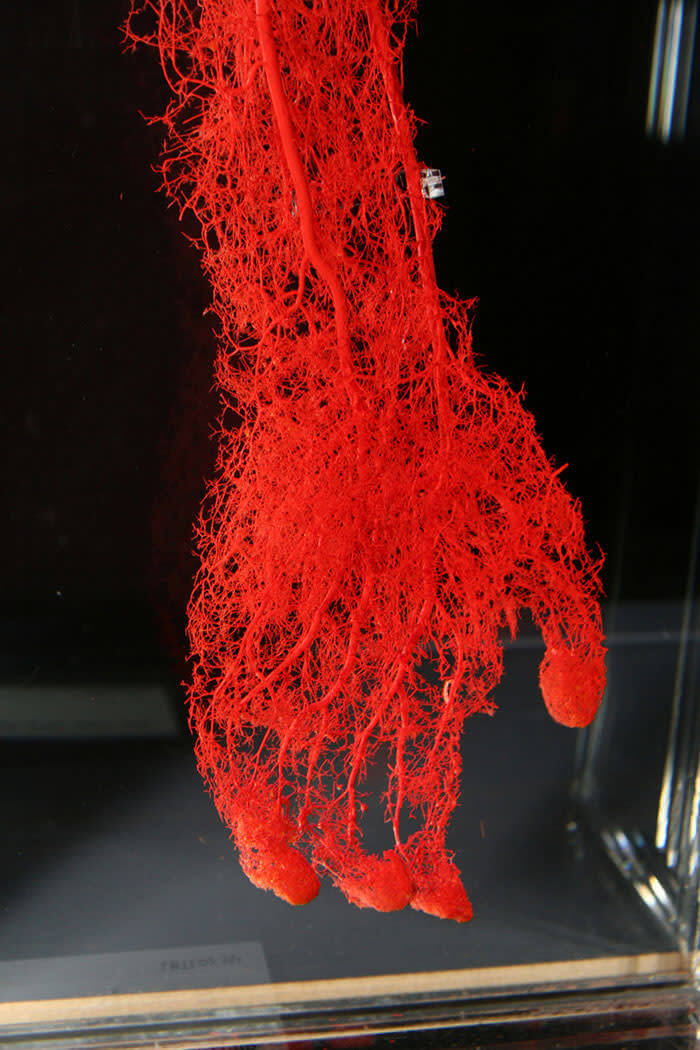 After seeing this photo, we tried to make a pun, but all our efforts went in "vein."
Modern Battleship Without Water Around It
At first glance, most of you must've thought that it is a battleship from Star Wars that is about to take off.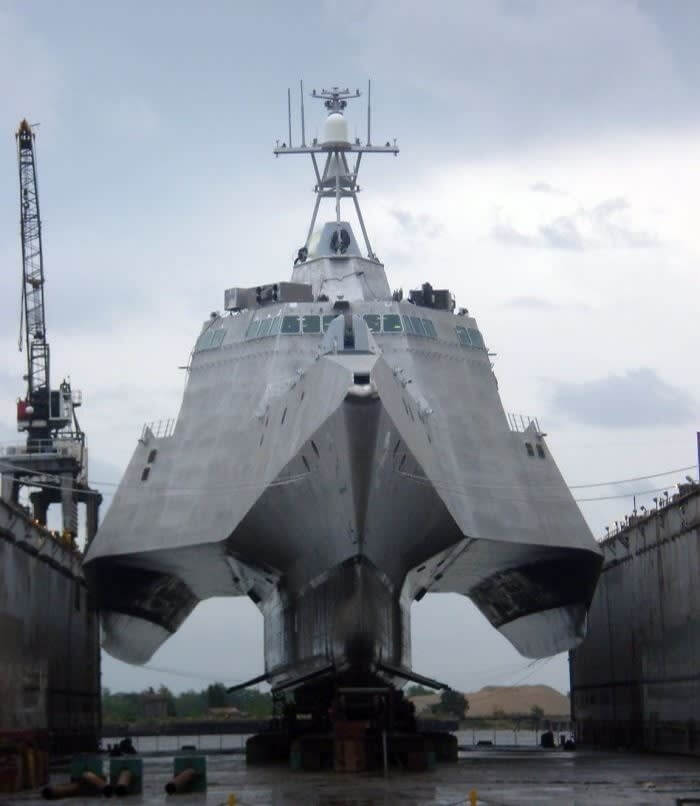 By the way, it does look like a Darth Vader inspired destroyer. What do you think about it?
Whale's Blowhole
If you ever wondered what the blowhole of a giant creature like a whale looks like, here you have it.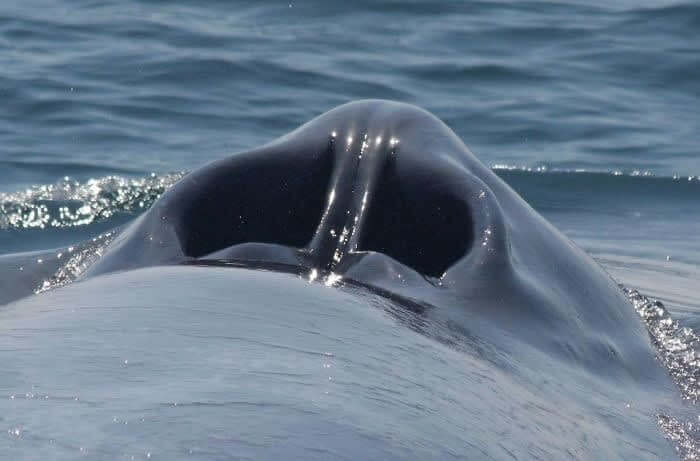 This is so surprising, right? And that's a huge nose on the whale's back. Snort snort!
Shut The Front Door
Can you guess what it is? Well, it is an early human embryo on the tip of a needle. After all, at some point, we all looked like this tiny embryo.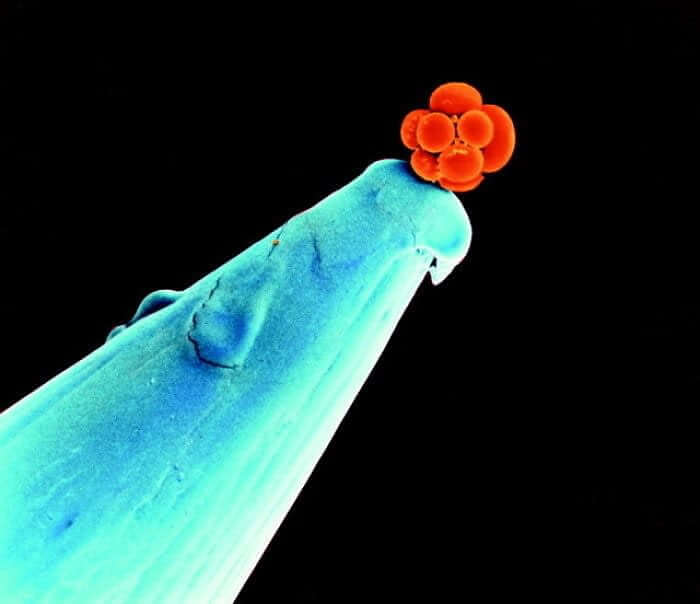 But there was just one exception. Trump's embryo had a wig (of course, we're just joking).
The Top of Mount Everest
If you ever wondered how the top of Mount Everest looks like, here is what you're going to see from the top (depending on if the weather is good).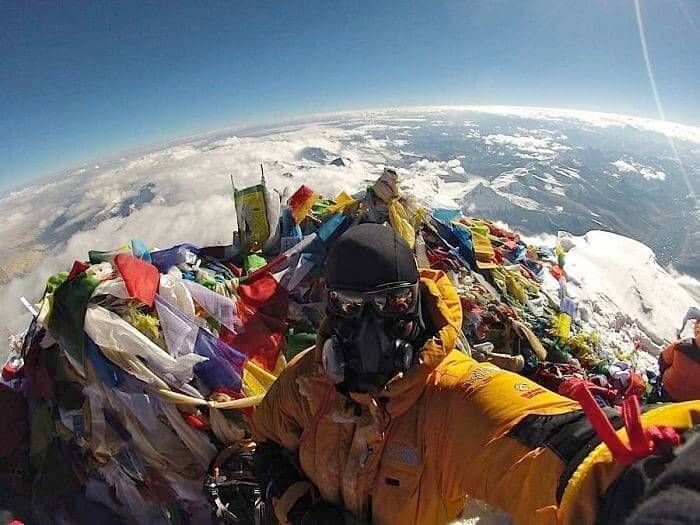 At its top 8,848 m (29,029 ft.), you'll get a sight which you won't ever forget in your entire lifetime.
How A Pearl Is Formed
Freshwater pearls can take between 1 to 6 years to form and saltwater pearls can take between 5 to 20 years.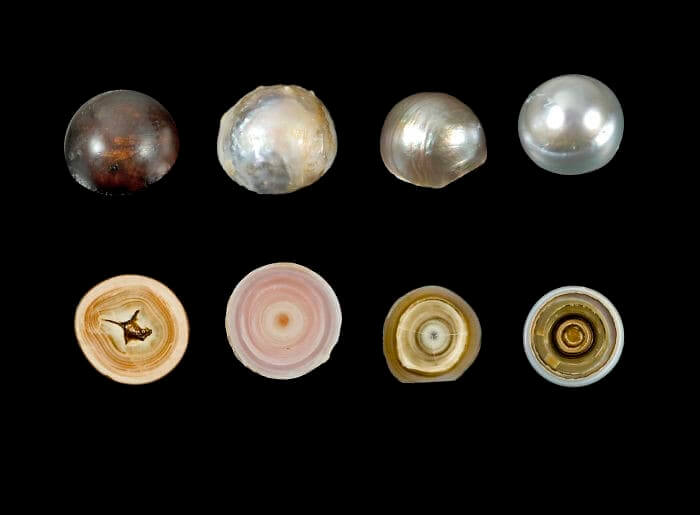 After looking at it, we thought why people wear pearls as a whole and not in the initial stages as they still look quite cool.
Inside of The Vault Door
This is a work of art. It is the inside of the vault door and has engineering from the 1800s.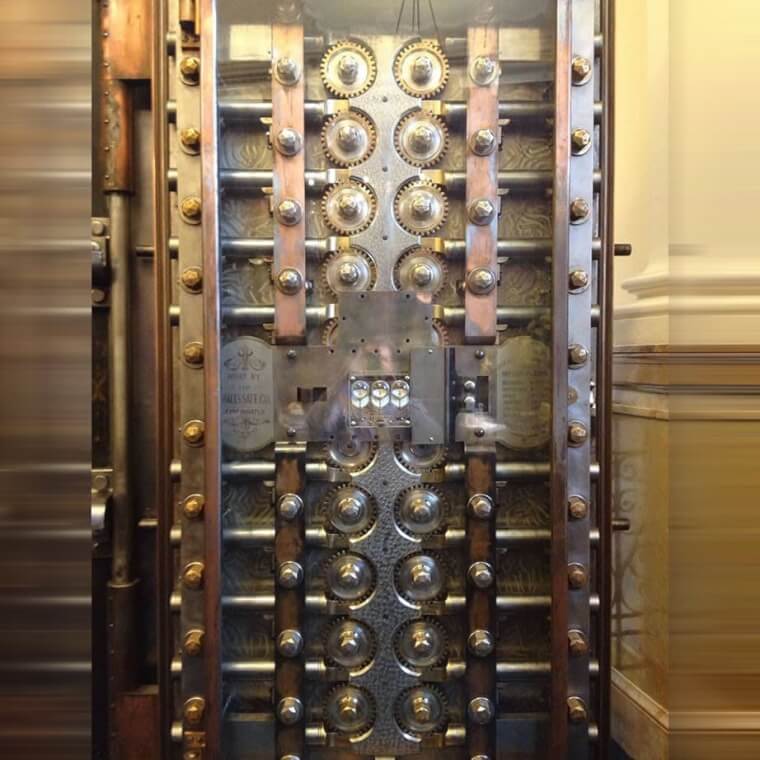 We see in so many bank heist movies how easily robbers are able to open the vault in the bank and take out money. But looking at it shows that it isn't as easy as it is shown in the movies.
A Look at Artichoke Flowers
This is how the artichoke flower looks like when it is not harvested for consumption.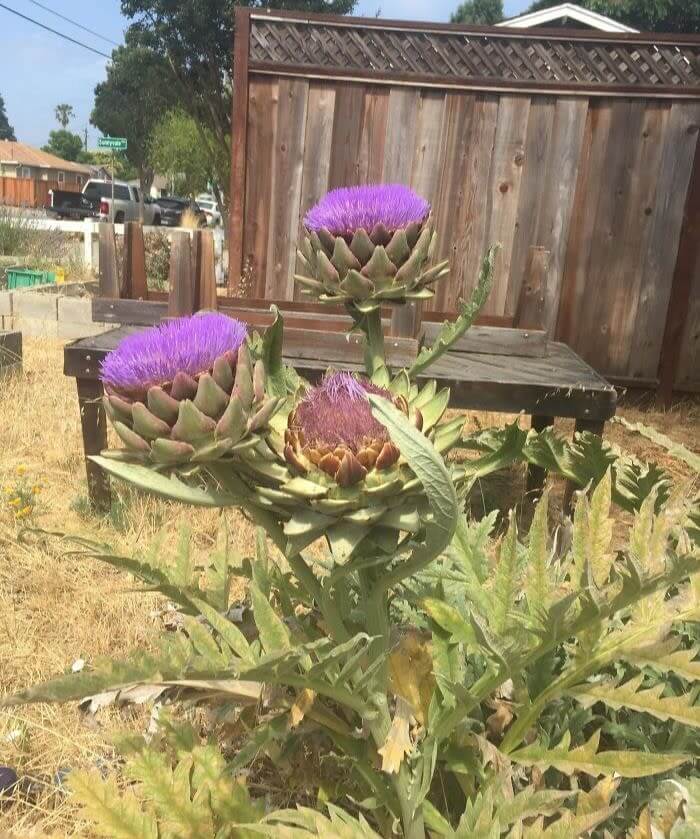 If you want to see it in your home, buy an artichoke from a supermarket and leave it out for a while. They will still start to bloom and you'll be able to see an intense purple flower.
A CT Scanner without Its Cover
CT scan was invented in 1967 and the technology has helped save many lives over the years. From diagnosing cancer to organ tear, a CT scan is a life-saving technology.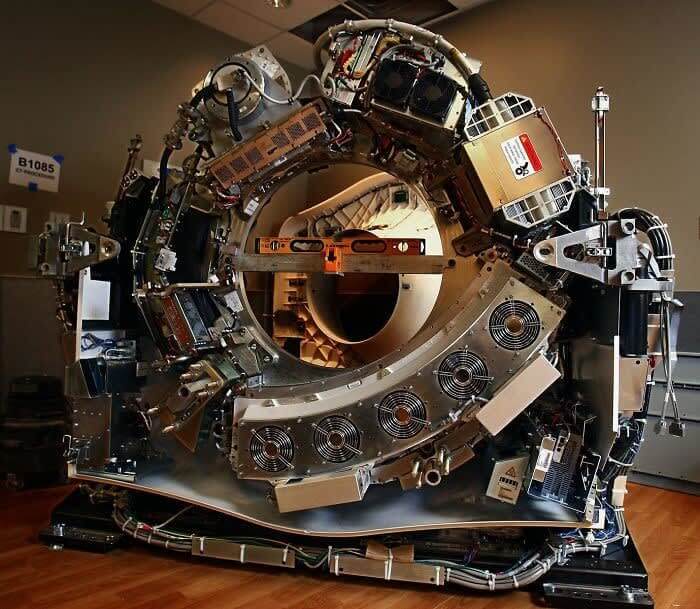 This is how a CT scan looks like without a cover. For one moment, we thought of it as a Transformer Decepticon sitting there.
When You Cut a Mature Hedge in Half
Although this picture shows a mature hedge cut in half, it also depicts how some people are; colorful and full of life from outside and broken from the inside. Enjoy life and don't let negativity make you like this hedge.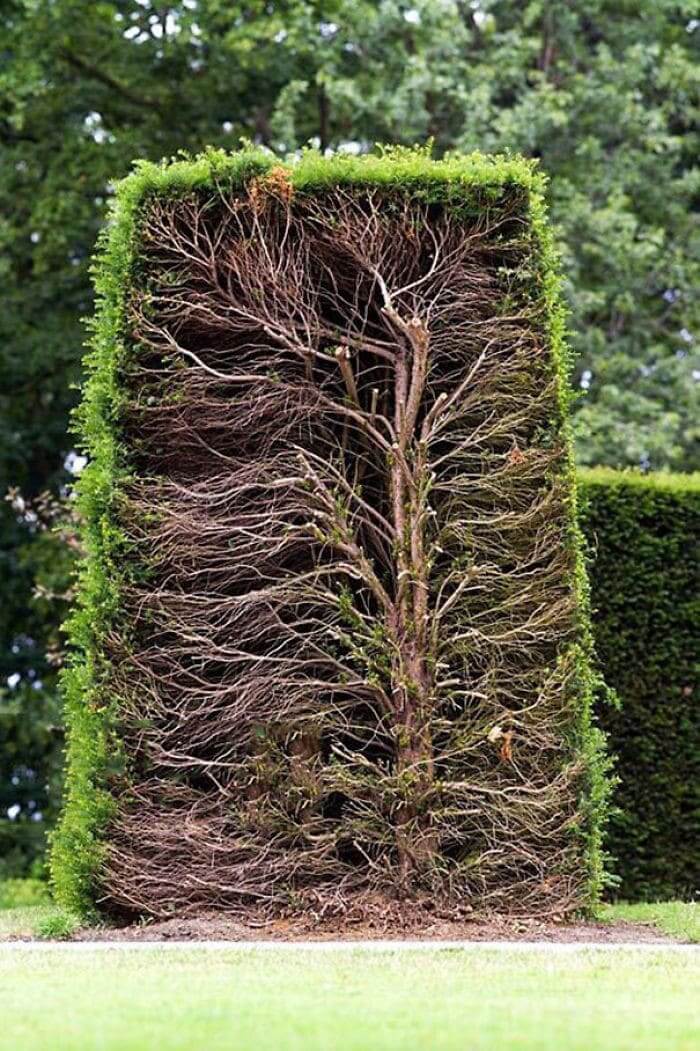 By the way, birds love to live in hedges during the nesting season. So, it would be best not to trim them during that time.
How The Eyeball Looks Like After A Cornea Transplant
Almost everything in medical science looks like magic, but cornea transplantation is indeed magic of medical science.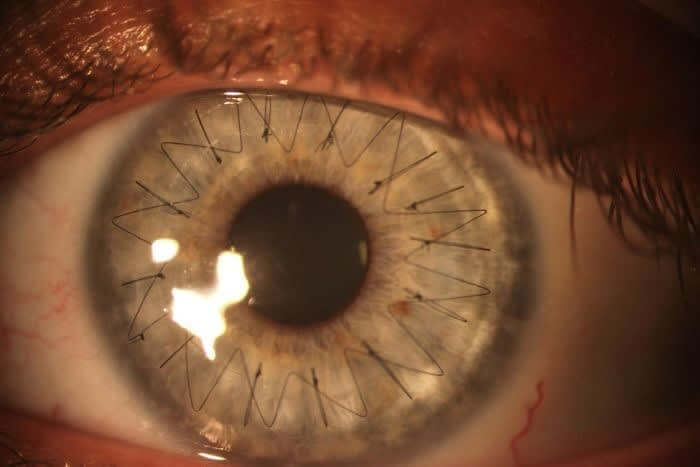 After all, it is so amazing how we can manipulate the second most complicated organ in our body.
So, That's How They Do It
When we see huge power line towers, we often wonder how they are installed there and it must've required a lot of work. In reality, a lot of work is done with the help of helicopters.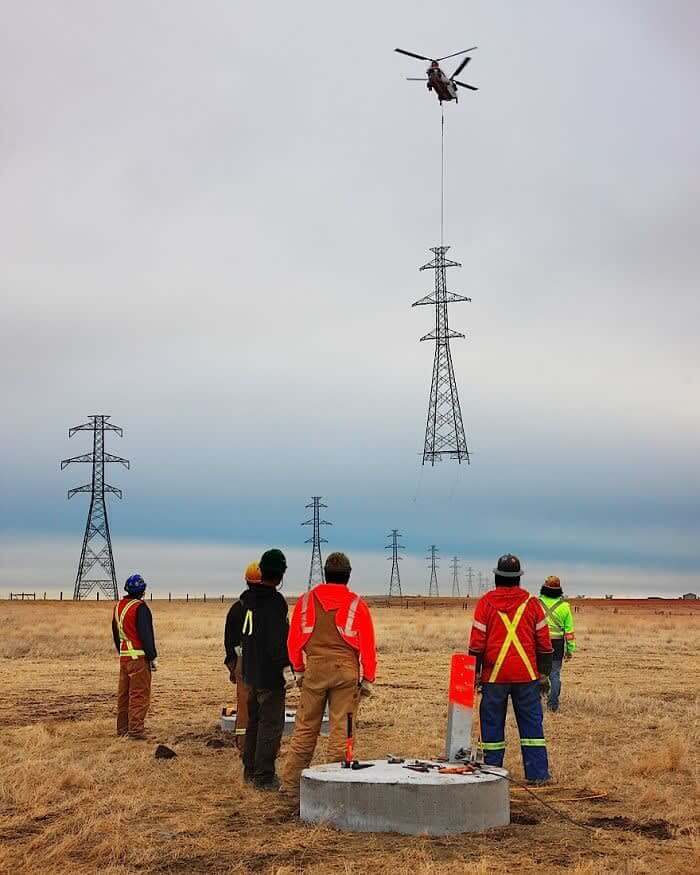 Of course, back in the old days, this is not how they were installed. Technology is all about providing more convenience.
How The Leaning Tower of Pisa Looks From Inside
Those who have seen the Leaning of Tower of Pisa must've wondered how it looks from inside.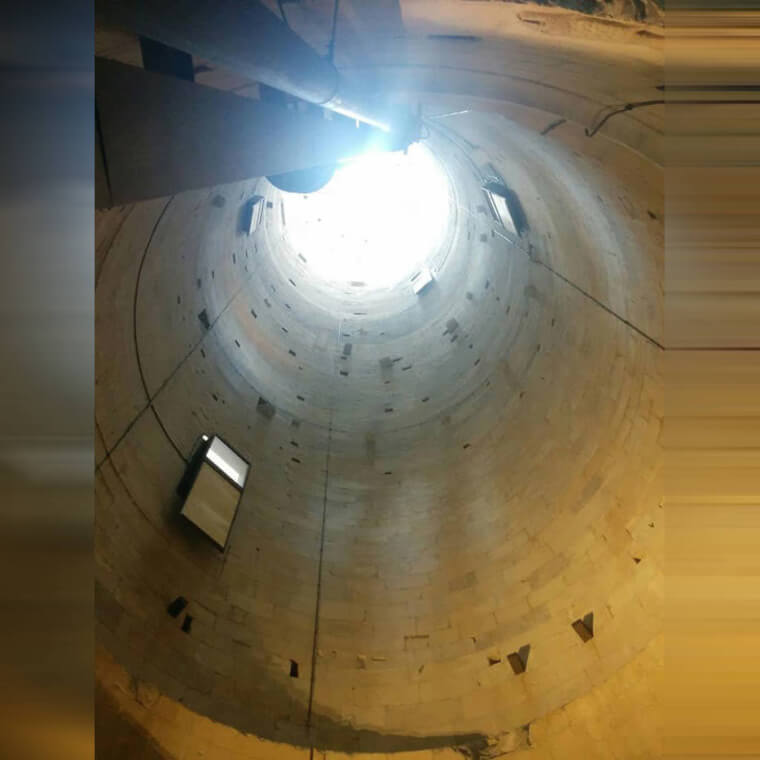 Well, the inside of the Leaning Tower of Pisa is completely empty and there is no "Pizza" inside.
Inside of a Firework Shell
This is pretty amazing. Imagine how many tries it took to figure out what kind of configuration was needed to make all the different effects!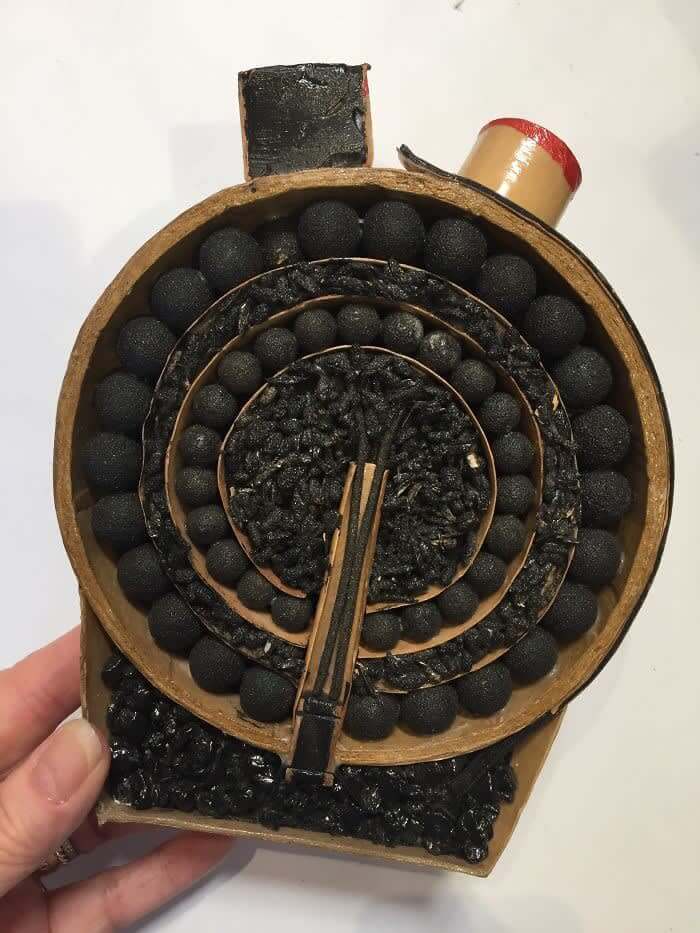 The person who cut it in half would be like, "let me cut this in half with an electric saw, what could possibly go wrong?"
Beijing's Traffic Control Room
At first glance, this looks like a giant piece of uncrumpled aluminum foil.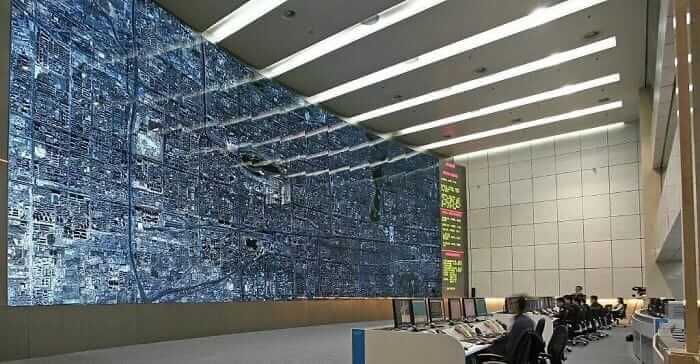 So, this is a photo of the city streets taken from a low altitude plane. It may be a real-time video, rather than a static image because they can observe traffic congestion as it occurs. They do this to ease it by changing light patterns.
Tumbleweed Before It Dies
Tumbleweed can be found in dry places and also in movie scenes to show isolated places.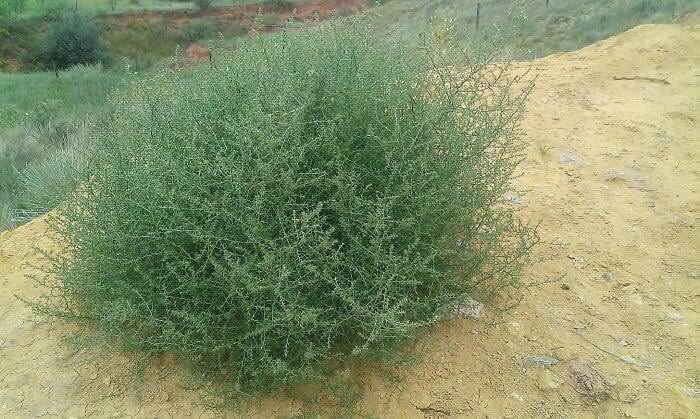 Well, this is how that tumbleweed looks like before it dies and starts to roam the land.
Finally!!!
If you ever went bowling and wondered how a bowling ball looks from the inside, here you have it.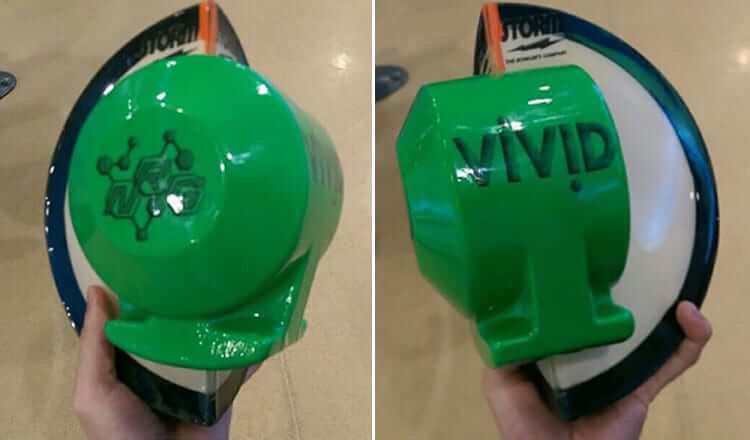 It looks kind of weird, doesn't it? Truth be told, we didn't expect that at all.
Oh, So That's How They Do It
You get a 9 volt Duracell battery hoping to use one 9 volt battery, but here's a twist for you.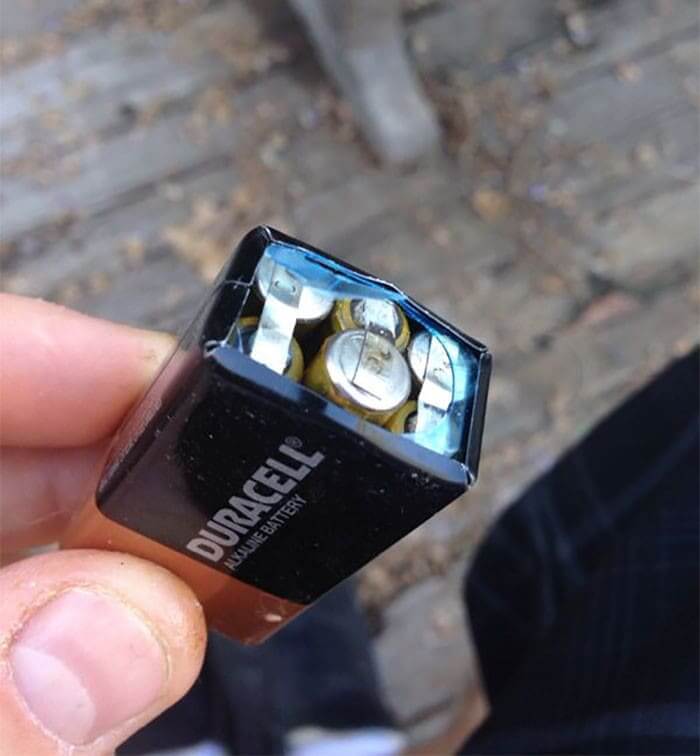 The battery has 6 AAA cells taped together. How many of you already knew that?
Legs of a Cyclist
This is how legs of almost every cyclist look like after Tour De France. It looks quite painful.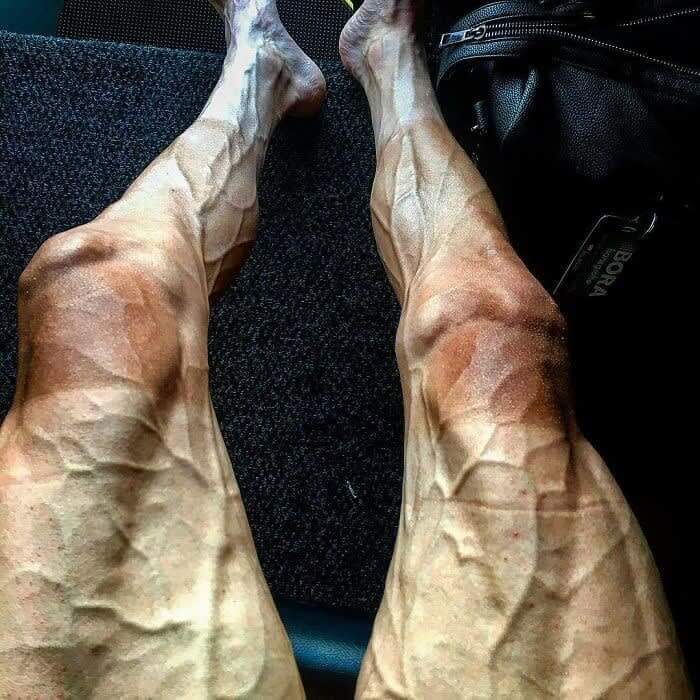 Although this cyclist is dehydrated and there is not much fluid in his skin, it shows how much pain cyclists have to endure.
Offshore Wind Turbine Blade
These people got a rare chance to get a look at the huge offshore wind turbine blade. Just like you, we are also wondering what the story behind this picture is and how did it get there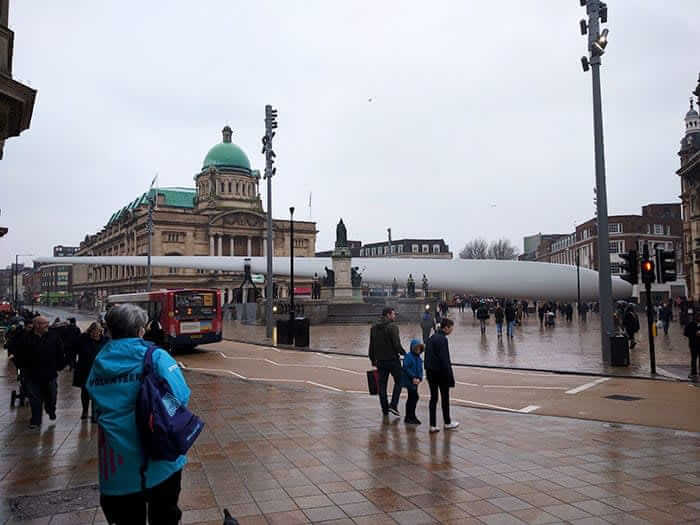 Perhaps it is on display. By the way, they are cool but it's not fun to meet them in a roundabout when they are being transported to another location.
Fresh Cut Cinnamon
When you cut cinnamon from the tree, this is how it looks like. What if you bite it and would it taste like a cinnamon candy?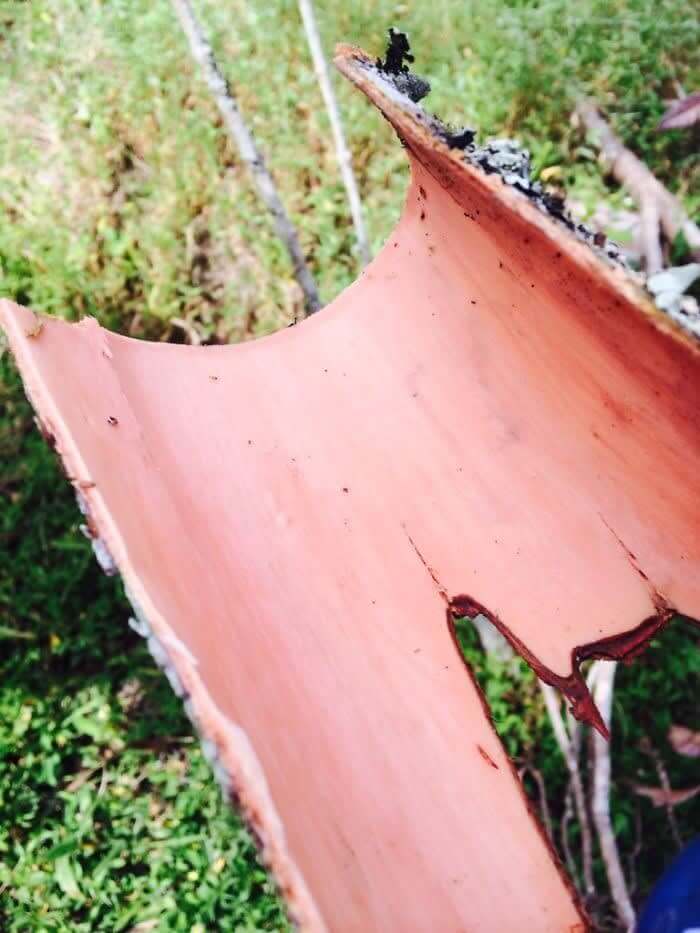 It made us wonder who took the first bite of this tree and realized that it is pretty good.
This is How A Heated Floor Looks Like
This is how the heated floor of your home looks like before the hard floor is put on top.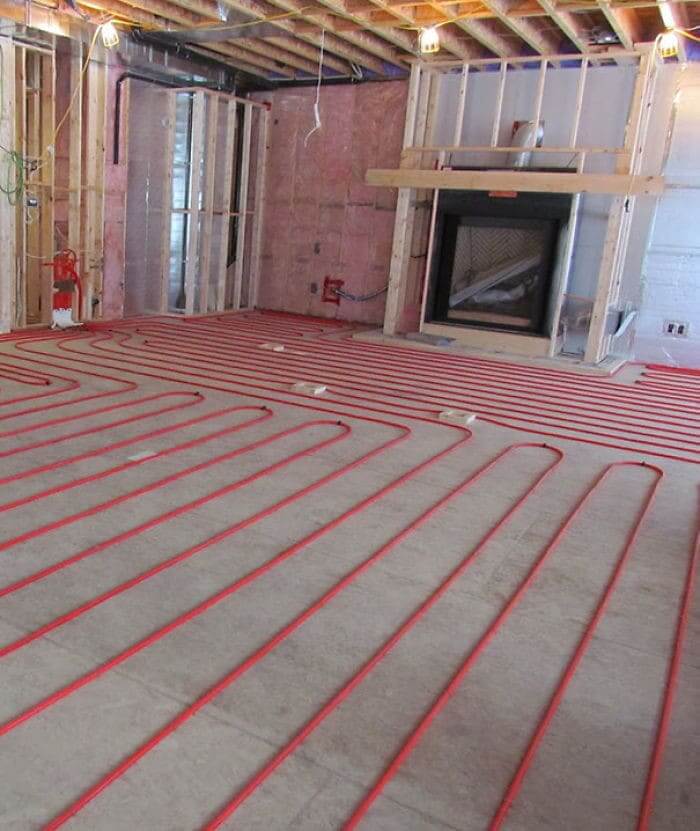 By the way, whoever invented heated floors must be given some sort of award for inventing a great thing for humanity.
Back of A Bowling Alley
This photo was taken by a bowling alley mechanic to show us how its back looks like.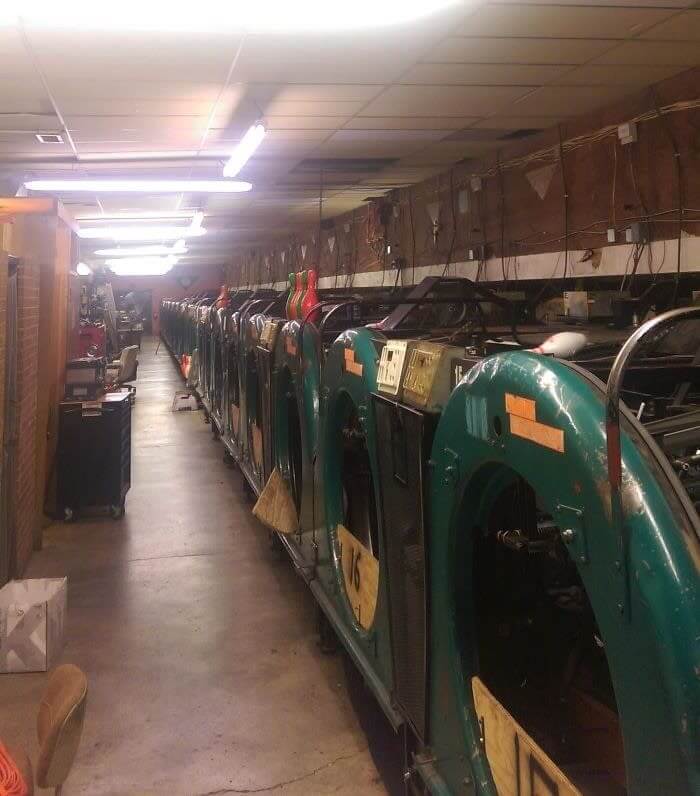 At first glance, we thought it looks like a launderette. And it looks creepy as well.
Inside of Leica Camera Lens
One look at the inside of the Leica camera lens confirms one thing that mechanical things are always beautiful.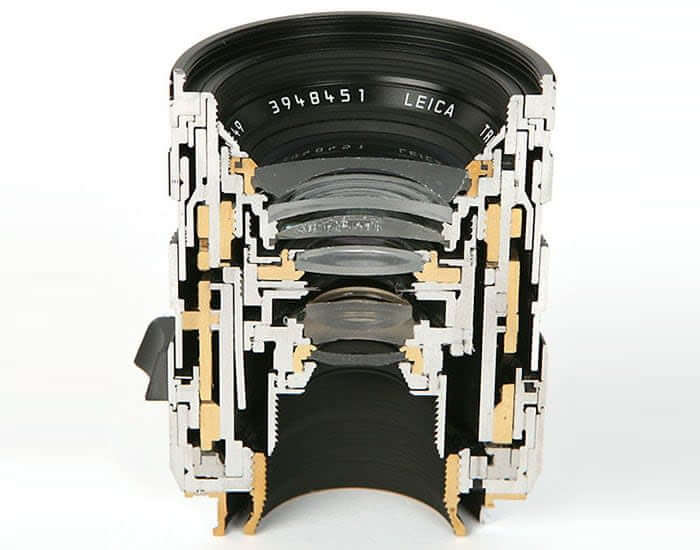 It is quite an art and it also makes us wonder how much expensive these lenses are.
Foam Party!
If you have ever wondered what would happen if there's a fire in an airplane hangar. Well, if it happens then a suppression system is activated.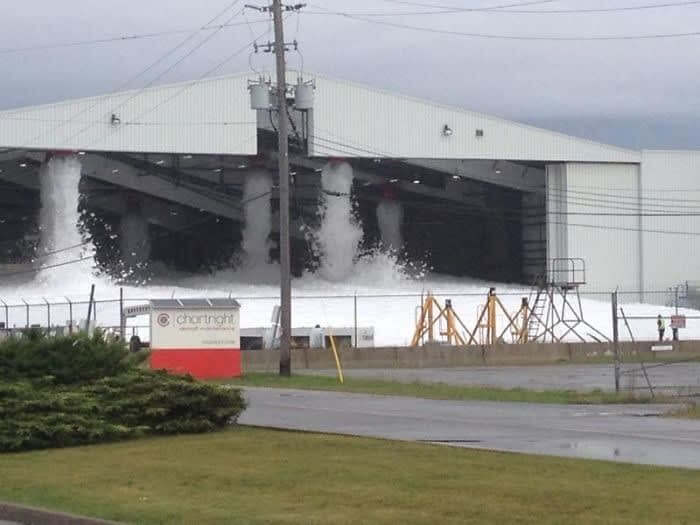 And yes, it takes hell long to clean up. But it is better than a building worth millions of dollars burning down.
So That's What Make The Noise
If you have ever used a paint can, you might've wondered what makes the noise whenever you shake the can. If you cut open the paint can, you'll find a marble ball inside of it.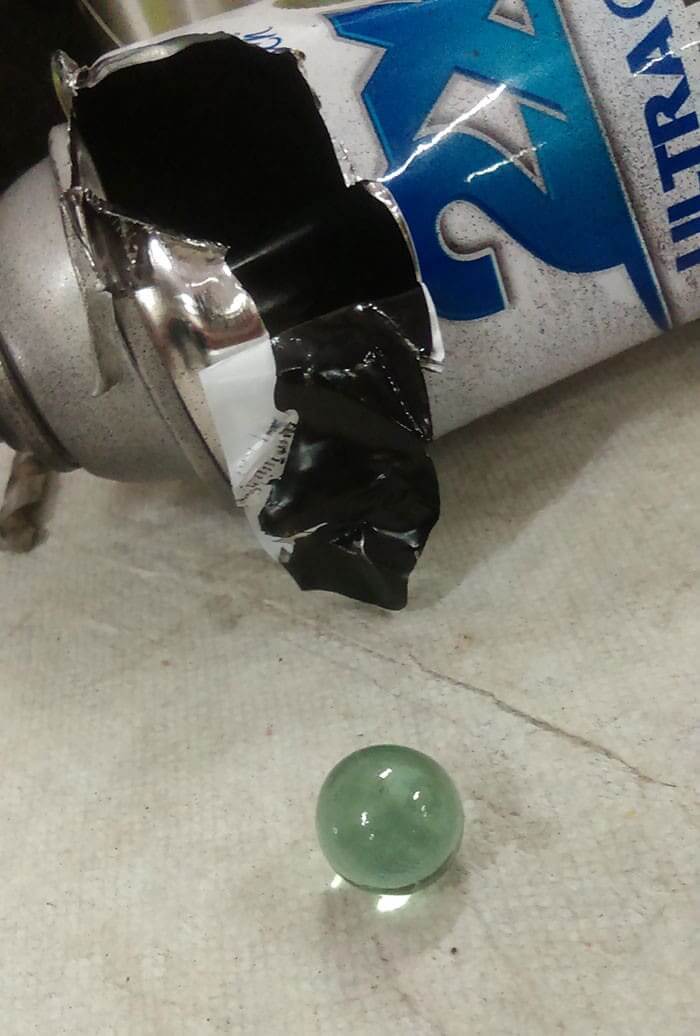 Interestingly, in countries like India kids play proper games with marble balls.
You Can't Un-See It Now
Guess what it is? Well, it is the molding cast of Ronald McDonald and it is super creepy.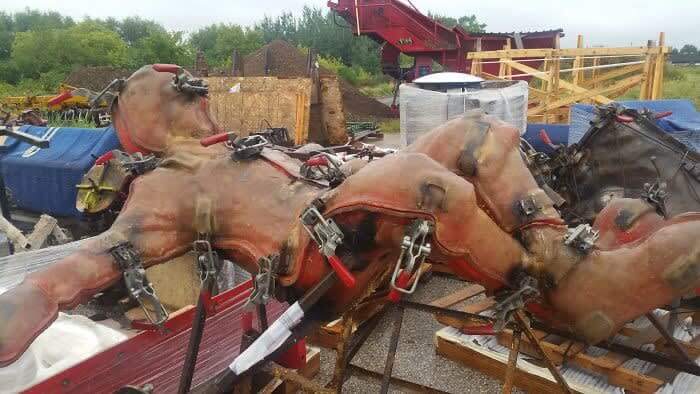 It looks like some kind of torture device. And here is another reason for you to be afraid of clowns. We hope you're "lovin it" now.
Inside of an Air Mattress
Well, the inside of the air mattress looks a lot like an alien cave. Who knew aliens live very close to us.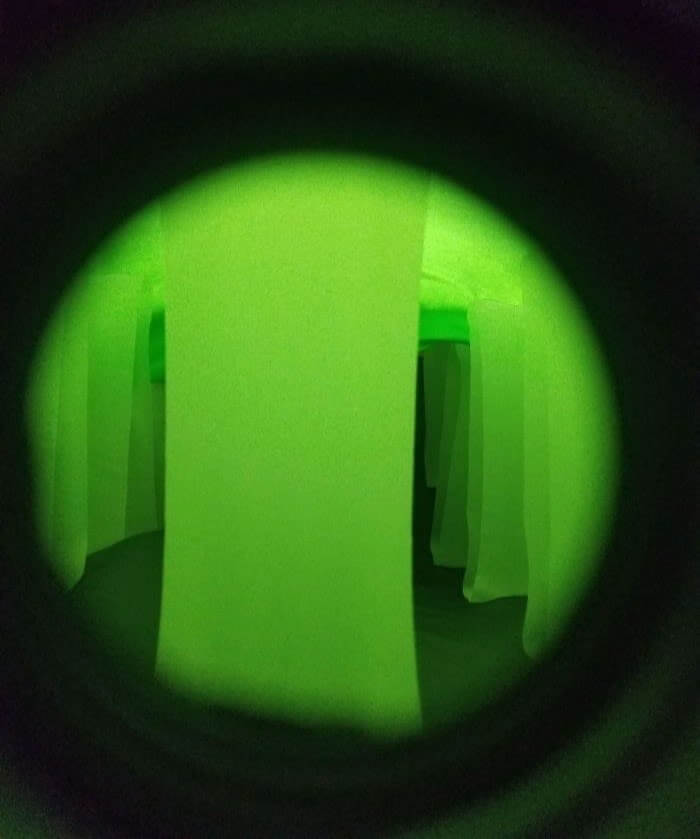 It does look like a scene from a horror movie and if you look at this picture for more than five minutes, a jump scare might be coming your way.
Inside of the Golf Balls
If only we could eat golf balls. They look so much like candies of different flavors.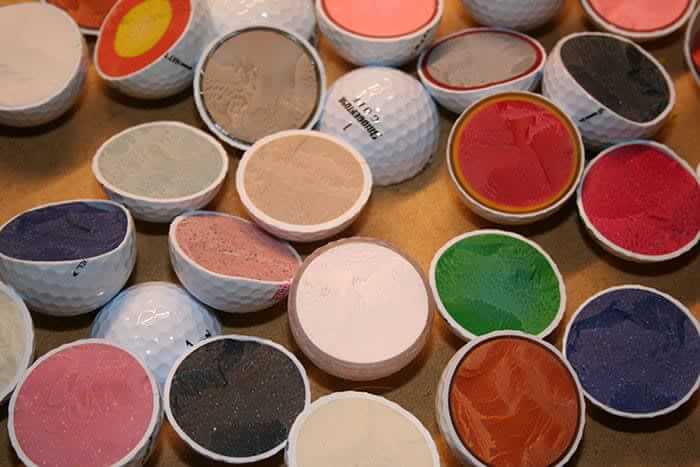 Here is an idea: someone should make inside-of-golf balls themed candies. We are sure they'd become very popular.
The Largest Container Ship In The World
Holy moly…This container ship is magnificent and scary at the same time.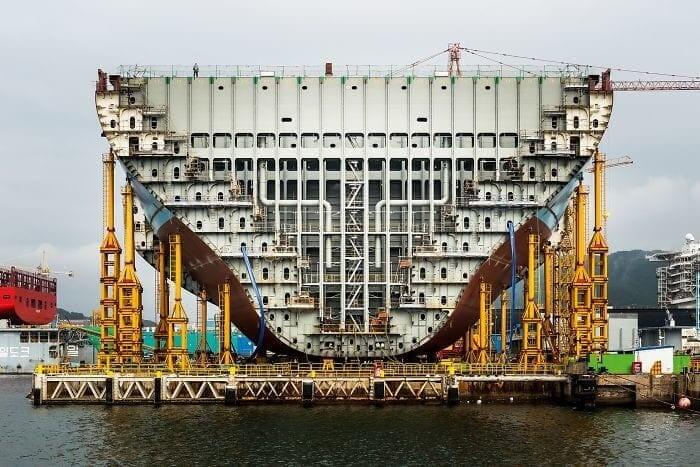 By the way, it won't remain the world's largest container ship for too long as some other ship will surely replace it soon.
When You Cut Cactus in Half
For some reason, we never thought about how a sliced cactus looks like. The more you know.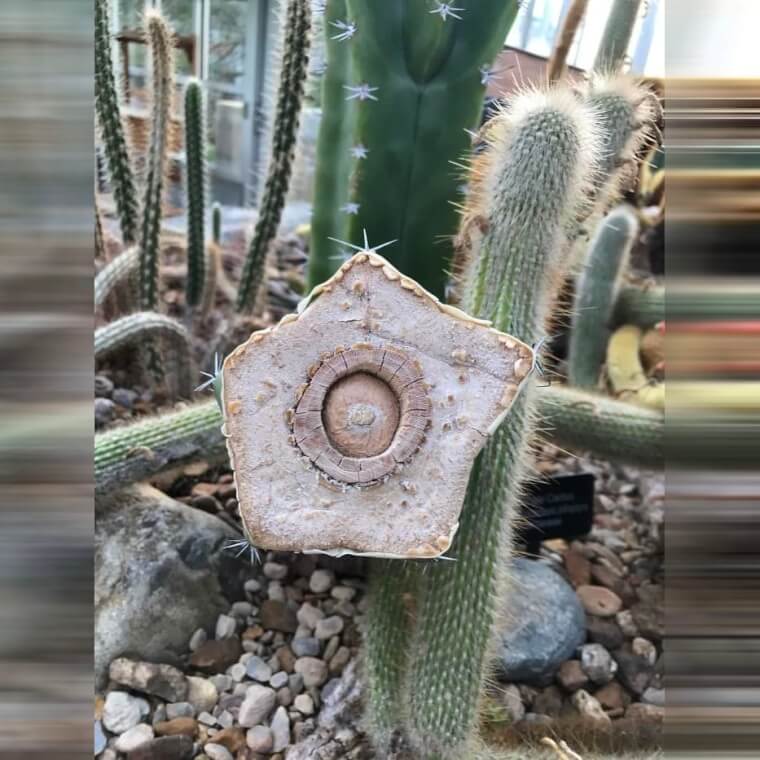 By the way, this type of cactus grows about 2 feet or more in a year. So, cutting it down doesn't actually kill it.
Inside of A Pool Table
If you like to play snooker or billiards, you must have wondered what the inside of a pool table looks like. We hope this photo surprised you.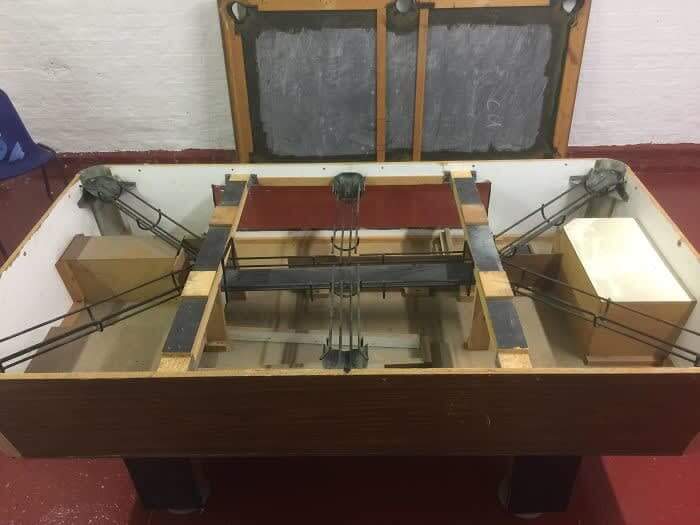 As we think a bit differently, it does look a lot like a mouse maze, doesn't it?
When You Cut A Toothpaste Tube In Half
Although toothpaste is only intended to be used for teeth, we want to eat it now.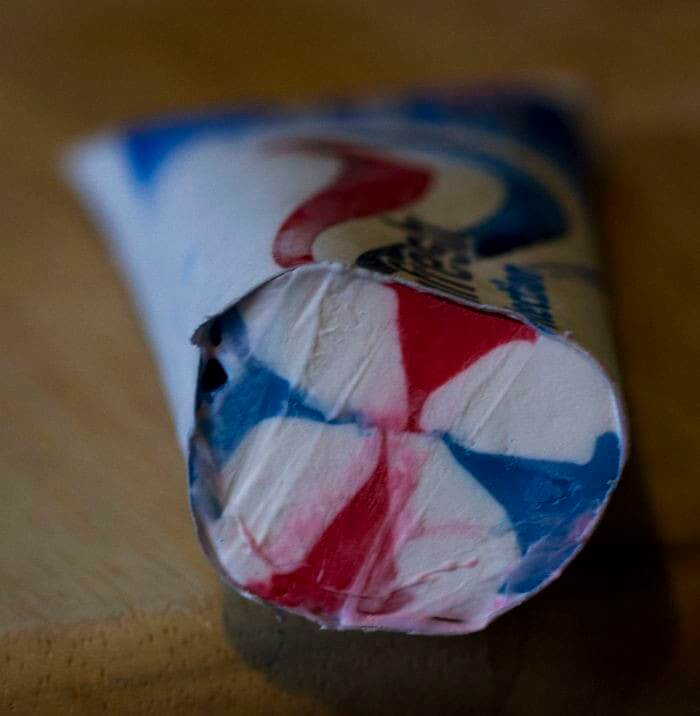 But this still doesn't explain how the bubble that pops out about halfway through?
Furby without Its Fur
When Furby was released in 1998, it became an instant hit. This hamster or owl-like creature is super cute.
However, it looks quite creepy when you remove its fur. Just like Chucky, a horror movie can be made on Furby as well.
Light Inside A Lighthouse
Ladies and gentlemen, we urge you to watch last year's movie The Lighthouse, starring Williem Dafoe and Robert Pattinson.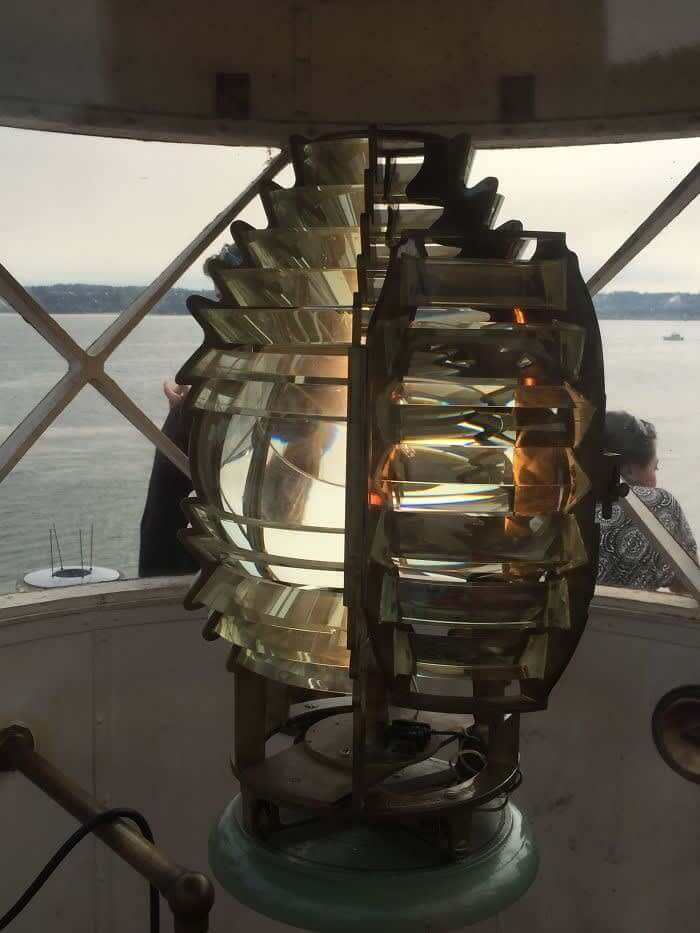 Now coming to the main topic, the light inside a lighthouse, without the original Fresnel lens, looks like something out of this world.
Inside of A Frag Grenade
Here is an innocent question: Why do grenades look like Pineapples without the tops? Perhaps it is because of the same reasons why pineapples look like grenades without tops.
We can easily bet that the person who cut it in half got a bit nervous!
Behind A Theater Screen
Look at the size of those speakers. This only works when the screen is one with those thousands of pinholes to allow the sound to escape. It's all part of the surround sound system.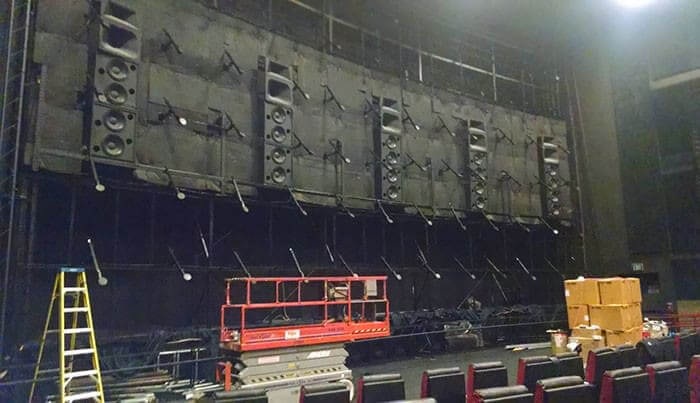 The next time you go to a cinema, think of this image in your mind and you'll be able to appreciate the movie experience more.
Water Bottle in Its Initial Stages
This is how a water bottle looks like in the factory. If you are confused, then don't be.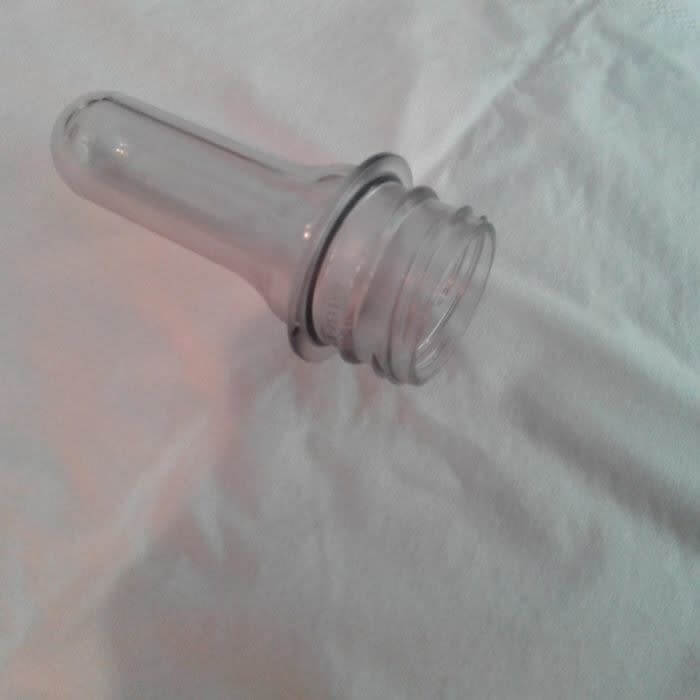 Although it looks like a baby bottle at the start, it is put into a mold to make the required size bottle.
We've Come a Long Way
Remember the time when using Facebook brought excitement. Using this social media platform on an old phone wasn't as easy as it is now.
Those good old days! This nostalgic picture tells us that we have indeed come a long way.
Space Mountain With The Lights On
Did you ever lose anything on the Space Mountain? Once you lose something there, you are never going to find it.
But today is your lucky day. The lights are on and maybe you'll be able to find your lost item.
This is What A Gas Station Looks Like Underground
This looks more like a bee-hive than a gas station. But hey, what do we know about these kinds of things.
It feels a little crazy, but we used to imagine that there must be a swimming pool full of gas and oil underneath a gas station.
The Inside of The Deadmau5's Helmet
Deadmau5 is a famous Canadian electronic music producer, DJ, and musician. He is actually one of the highest-paid electronic music producers in the world.
As he is a popular electronic musician, how interesting is that his helmet is full of wires and LEDs.
Inside of a Zippo Lighter
A Zippo is a must-have item for almost every smoker out there. Their prices can vary, but the best thing about it is that it is built for a lifetime of use.
It is so simple from the inside and so elegant from the outside. Beautiful!
Inside of a Visa Credit Card
Eh, all those microchips and still there's no money inside it. Maybe it is monopoly money inside of it.
Jokes apart, one cannot deny that technology never ceases to impress us.
Inside of A Bomb
This is how the inside of a bomb looks like. All we can see is a pool of balls. Or maybe it is a bomb filled with bath bombs.
But we have a question that how can something so destructive look so innocent. Some questions are better left unanswered.
Inside of a Telephone Wire Bundle
If you have ever wondered how a telephone wire bundle looks like, what you are seeing is a small bundle of 100 pairs of 26 gauge wires.
If these were the wires of a bomb and only one needed to be cut to defuse it, James Bond still would've saved the world.
Unloading Potato Trailers At Frito-Lay
As this is how they unload potato trailers at Frito-Lay, it is exactly the way we unload their products into our mouths.
Who knows this is how they unload products at Walmart as well. That would explain a lot of things.
How Escalators Are Made
Although this is how an escalator is built, we don't know why we keep on assuming that it is one of those rollercoaster tracks.
Maybe it is because nothing is more fun than a rollercoaster ride.
Gutted Walmart
This is exactly how a Walmart looks like once it's been gutted. It also looks like this on Black Friday.
Anyone else who thinks it would make a nice bowling alley?
The Inside of a Tire
If you ever thought while driving that what does a tire look from the inside and you always pictured plain rubber, then here you have it.
We have to say it here or we won't feel too good: the tire looks tired.
The Inside of A Redbox Machine
Whether you have a Redbox machine in your city or not, most of you must've wanted to see how it looks from the inside. Here you have it.
And looking at it for the first time, it reminded us of the scene when Neo wakes up in "real life" in The Matrix.