For many Americans, Alaska probably just seems like that far off place that we unfortunately forget is there. But the 49th state has a charm and physical beauty that is unmatched by any other US state. From breath-taking glaciers to acres upon acres of forest, Alaska is filled with unmatched beauty and natural wonder. Find out about dog sledding and moose laws as you continue reading through all the impressive (and sometimes wacky) things Alaska has to offer.
1. You Can Swim From Alaska To Russia
Alaska and Russia are separated by the Bering Strait, which is 51 miles wide at the most narrow point. Within the Bering Strait is the Russian island of Big Diomede and the United States island of Little Diomede. These Islands are two and a half miles apart. Big Diomede is 21 hours ahead of Little Diomede, so you can technically look into the future from one island.
On August 7, 1987, Lynne Cox swam for two houses and five minutes from Little Diomede (US) to Big Diomede (Russia). At the time, it was then part of the Soviet Union. Her accomplishment was met with praise from US President Ronald Reagan and Soviet leader Mikhail Gorbachev.
2. Dog Sledding Is The States Official Sport
Using dogs to pull sleds has been used in Alaska for centuries, and it was even a method of transportation in many parts of the state. The official state dog is the Malamute, which is a large dog bred for their strength. They can haul heavy freight, so they are the perfect sled dog. People come from all over the world to compete in do racing. In 1972, it was officially declared the state sport.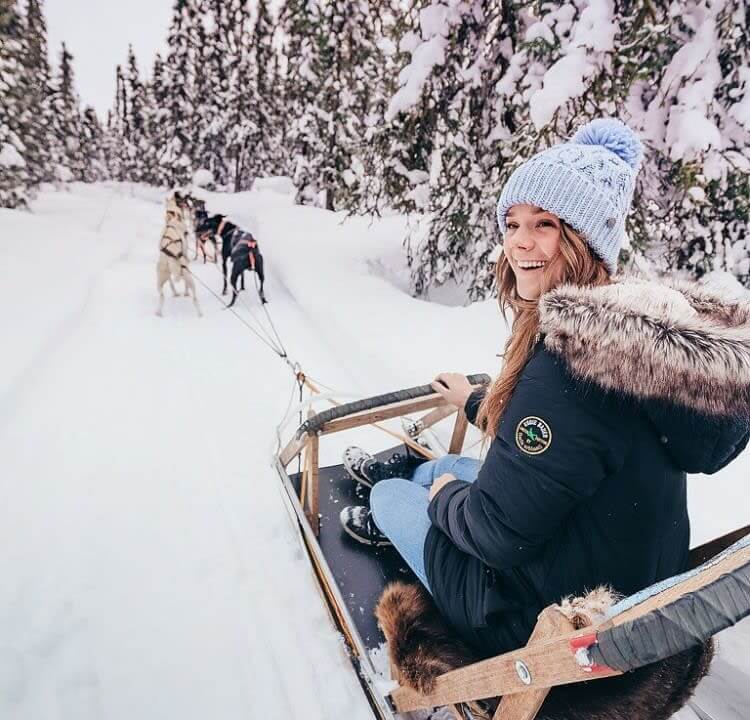 Each year, people come to compete in the Iditarod Trail Sled Dog Race. It takes between 8-15 days, and the trail is 938 miles long. The mushers start in Anchorage and head to Nome. Disney's Snow Dogs was based on the Iditarod race.
3. An Alaskan Town Had A Cat As Mayor
In a town called Talkeetna, there was a cat who was the honorary mayor from July 1997 to July 2017. Stubbs, the ginger cat, was found with other kittens in a box, and a write-in campaign later elected him by the town's residents. The city was so small that it had no mayor of its own.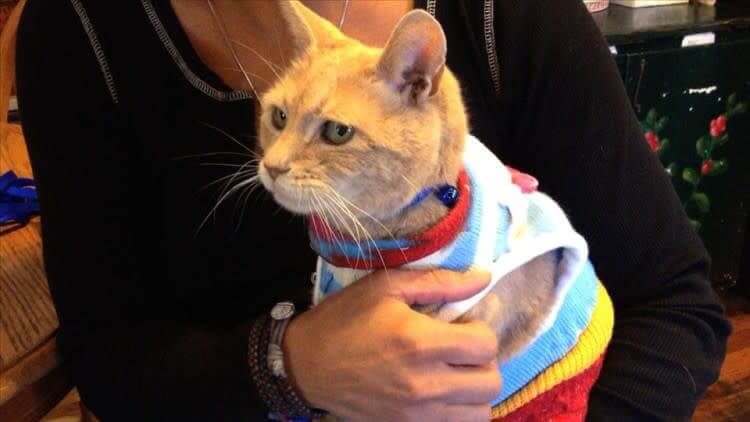 The town's residents created the campaign because they opposed human candidates. Stubbs was even featured in an effort to protest the 2014 US Senate race in Alaska. There was a video with Stubbs hilariously criticizing both the candidates.
4. Alaska Has The Largest National Forest In The US
On the southeast coast of Alaska is the Tongass National Forest, which is the largest national forest in the United States. It is 16.7 million acres, which is almost half the size of Florida. The forest is home to many endangered plants and wildlife.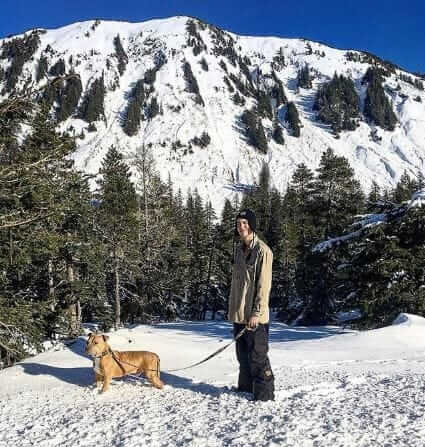 There are many things to see and do within this massive forest. You can visit glaciers, see wild bears, go fishing, and so much more. The Tongass is home to humpback whales, otters, beavers, and wolves. There are also blad eagles living within the forest.
5. Fruits And Vegetables Grow Larger In Alaska
Due to its position on the globe, parts of Alaska get around 20 hours of sun per day. Therefore, plants are significantly benefited, allowing them to grow larger and sweeter. This extra sunshine allows plants to generate more energy than normal photosynthesis.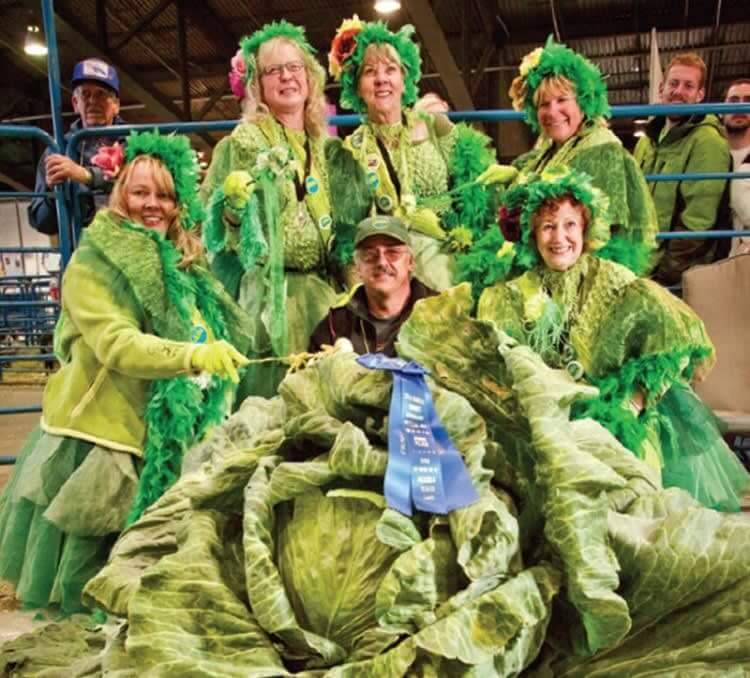 The seeds are selected very carefully to grow large in those conditions. Some of the most notable produce harvested in Alaska has been a 35-pound broccoli, a 65-pound cantaloupe, and a 138-pound cabbage. People can see these massive fruits and vegetables at the Alaska State Fair. Sometimes, the produce is so larger; viewers have a hard time figuring out what they are.
6. Alaska Means "Great Land" In Aleut
The Aleut are the indigenous people of the Aleutian Islands in Alaska, and they gave the state its name. More than 24% of Alaska's population are native people. Many of them came across the Bering Strait long before the United States bought the land.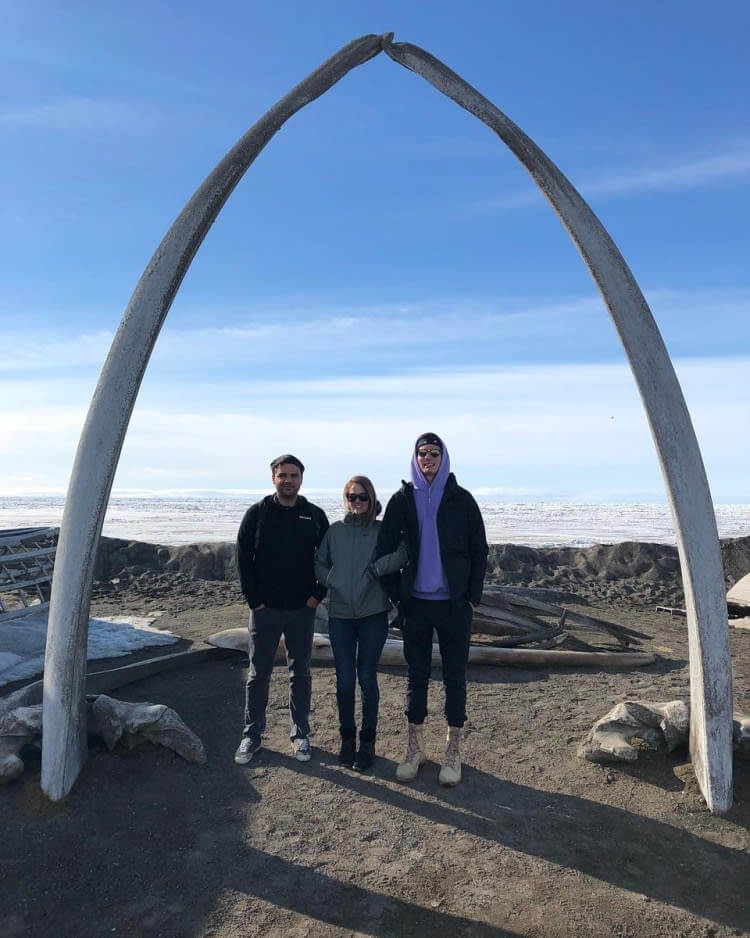 Alaska is a great land because of its vast diverseness. You can see sand dunes and snow within miles of each other, and there is incredible wildlife that has a well-preserved home.
7. There Is A Town Where Everyone Lives In One Apartment Building
In Whittier, Alaska, there is a small town tucked between beautiful mountains that has two buildings. One building is abandoned, while the other is an old army barrack that houses the towns, 200 residents. The city is almost inaccessible to the outside world besides by sea or a long, single-lane road through the mountains.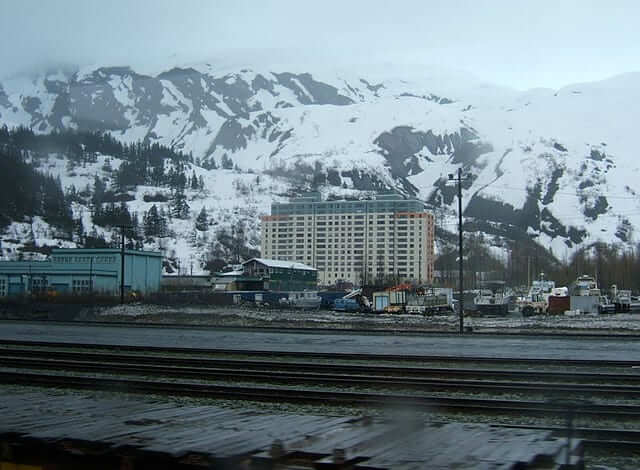 Everything necessary is in this one building. The police station is by the entrance, and the post office is down the hall. The weather in this area is brutal, with winds up to 60 mph, so residents have everything they need in one building. There is even a bed and breakfast in the building that provides binoculars to guests so they can watch whales breaching on the harbor-side and goats grazing on the mountains.
8. Alaska Gets About 10,000 Earthquakes Each Year
Alaska is the most seismically active place in the world, and the Alaska Earthquake Center has reported more than 150,000 earthquakes over the last five years. This is due to the position of the state along a fault line that triggers earthquakes.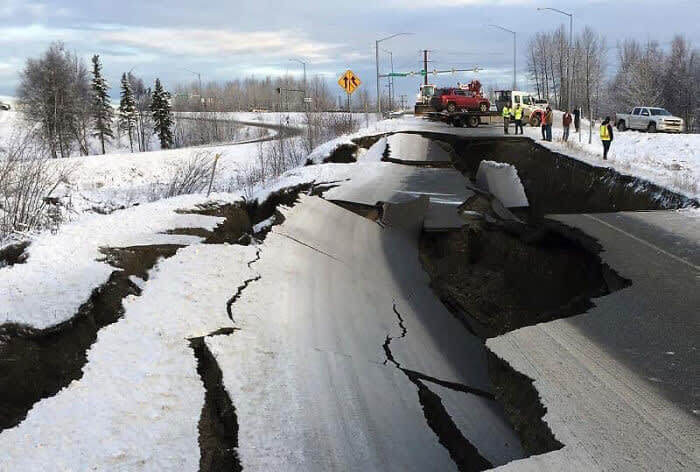 Buildings have stringent codes in Alaska, so there isn't much damage done to homes, but we can't say the same for their roads. Some of the world's worst earthquakes have taken place in Alaska, but since many areas aren't inhabited, there wasn't much damage.
9. Alaska Would Cover Most Of The Continental US States
Despite how it is shown on most maps of the world, Alaska is rather large. If you were to lie it on top of the continental United States, it would cover 21% of southern states, and most of the midwest. It is much larger than Texas and widely underappreciated.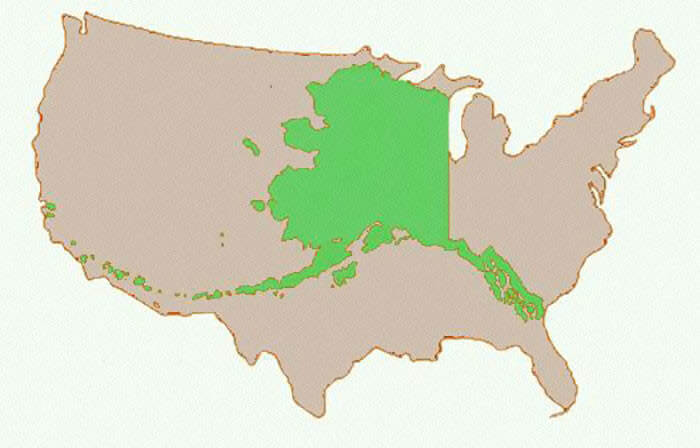 Alaska is 2.6 times larger than France, 3.4 times larger than Spain, 4.8 times larger than Germany, and 5.7 times larger than Italy. People often forget about Alaska because it does not share any borders with other States in the US. The borders are to British Columbia and Yukon Territory.
10. 2,250 People Go Missing In Alaska Each Year
There is a phenomenon in Alaska about people going missing while doing ordinary things. Also, Alaska often attracts dropouts, runaways, and people who are fed up with life. Since 1988, the authorities have reported 60,700 missing person cases.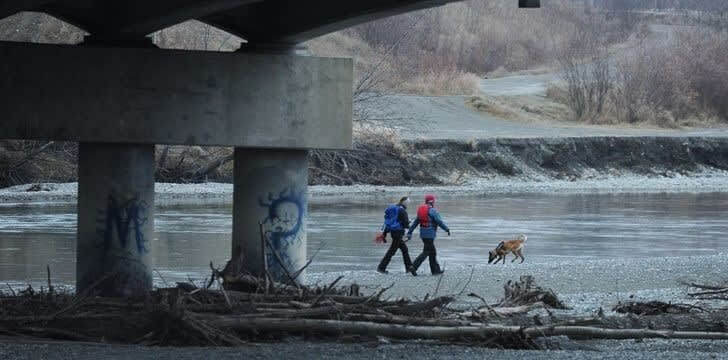 There are twice as many missing people reports in Alaska than the rest of the United States. Since there is so much open land, it is hard for search and rescue teams to look for people once they are reported missing.
11. This Igloo Is Worth More Than Most Houses
This giant Igloo shaped building was built in the '70s as a tourist attraction but never ended up opening because it never met building codes. Many different people have bought it, but no one was able to open it. You could purchase this dilapidated building for a coll $300,000. Vandals have destroyed the inside, so it is not worth that much.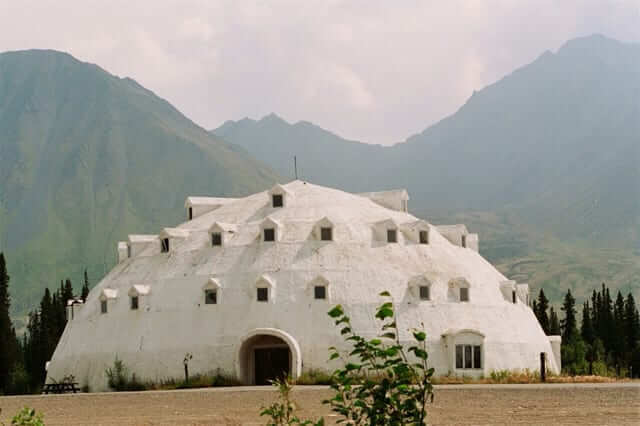 Today, the building is padlocked and boarded up so that no one can vandalize the inside anymore. Although this building never opened, it is still a huge tourist attraction, and people stop to take pictures in front of the giant igloo when they drive by.
12. Alaskan Residents Are Paid To Live There
Alaska has so many natural resources that, in 1976, the Alaska Permanent Fund was established. The fund manages the surpluses of state petroleum revenues from the oil industry, and it is set up to grow through investing in other areas. Each year a dividend is paid to eligible Alaskan residents.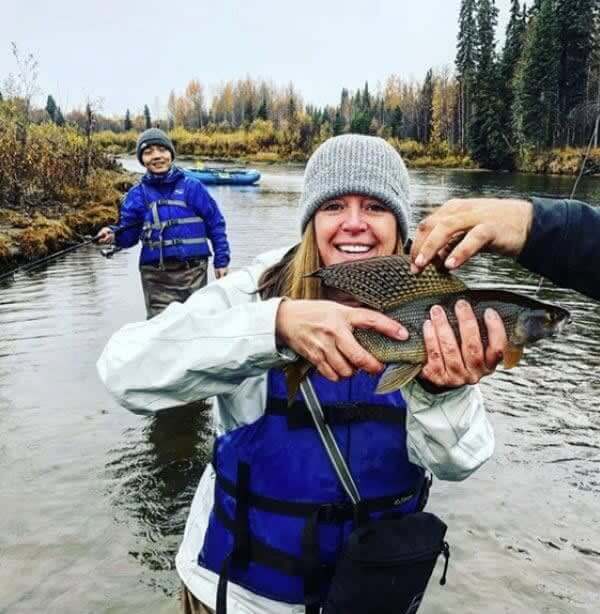 To be eligible for the dividend, you have to have lived in Alaska for more than a year, maintaining permanent residency without criminal convictions. The dividend changes yearly, but in 2019, it was $1,606. While it is not a ton of money, it is still a useful amount of money.
13. The Flag Was Designed By A 13-Year-Old
Alaska's state flag was designed by 13-year-old Benny Benson, who participated in a contest for young children to create the flag in the late 1920s. There were 142 submissions, and a panel of judges agreed that Benson's design of the Big Dipper and the North Star on a field of blue was the winner.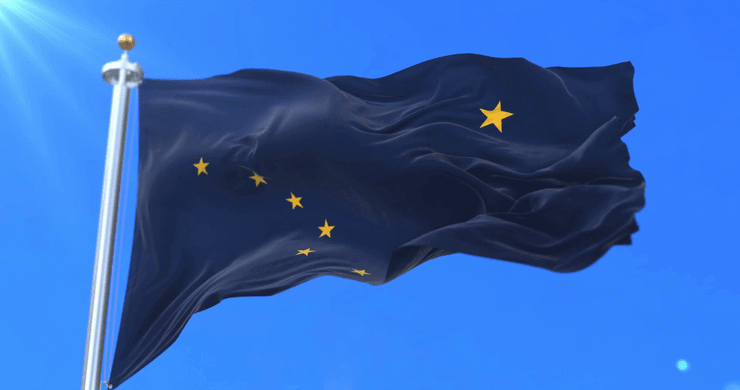 Alaska's flag flew for the first time on July 9, 1927, during a ceremony where Benson received a watch with the flag emblem and a $1,000 scholarship. The state wasn't adopted into the union for another 30 years.
14. Alaska Has Its Own "Bermuda Triangle"
Speaking of missing people, there is a vast region of Alaska known as the "Bermuda Triangle." Planes go down, hikers go missing, and residents and tourists seem to vanish into the untouched beauty of the varying landscapes—the triangle slices through Anchorage, Juneau, and Barrow.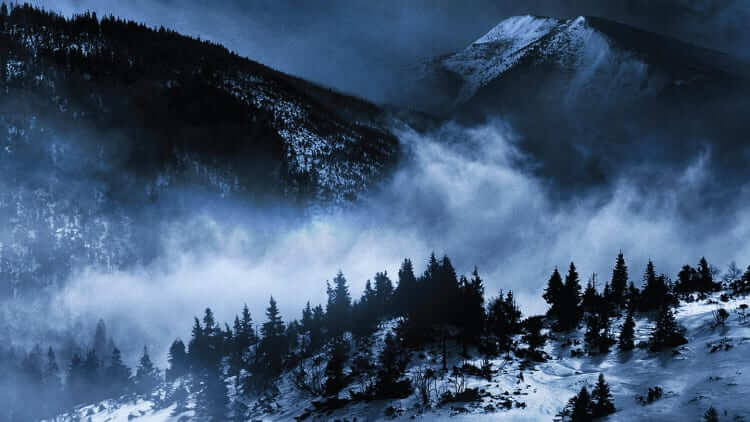 Native Alaska Tlingit Indians that live near Juneau have even integrated this mystery into their religious culture. They believe that an evil spirit named Kushtaka captures people who have drowned or gotten lost and takes them away to his realm, never to be seen again.
15. The Sun Doesn't Set For Three Months
If you had to sit down and write a list of things you took for granted each day, the length of a day probably wouldn't be on that list. Each day we get roughly 12 hours of daylight and 12 hours of nighttime unless you live in certain parts of the world like Alaska. Alaska's nickname is "land of the midnight sun" for a reason.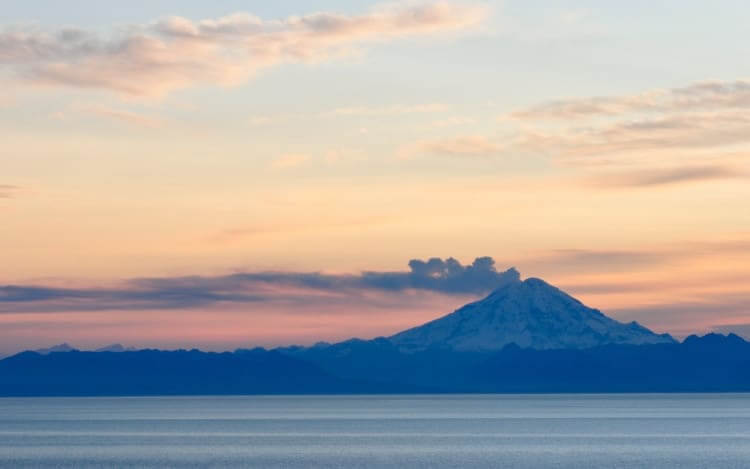 From May to August, the sun does not set, so there are 84 days of straight sunlight. Then, in the winter from November to January, the sun does not rise for the same amount of days. This is due to the earth's axis and Alaska's position on the globe. Blackout curtains must be very popular in Alaska.
16. Alaska Has More Coastlines Than Any Other State
Alaska has the most extensive coastline of any other state in the nation. The state's coast stretched 6,640 miles, a distance greater than that of all other states' coastlines combined. Alaska has 33,904 miles of shoreline, and the shoreline is in three different oceans, the Arctic Ocean, the Pacific Ocean, and the Bering Sea.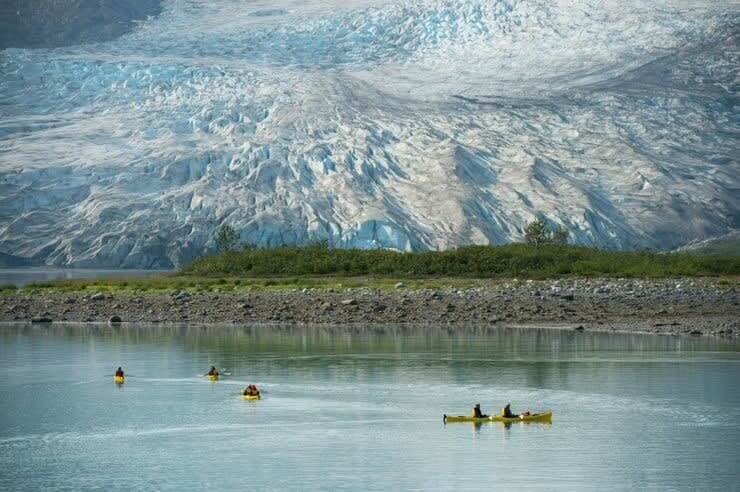 To put Alaska into perspective, it is twice the size of Texas. The different parts of the coastline have different weather types, so each area has something unique to show off.
17. Alaska Has The Highest Mountains In The US
Alaska is home to some of the most beautiful sights in the world, and the mountains there definitely don't disappoint. The five tallest mountains in the US lie within Alaska. Denali Mountain has the highest peak, at an incredible 20,310 feet high. Denali means "the tall one" in the local indigenous language Koyukon.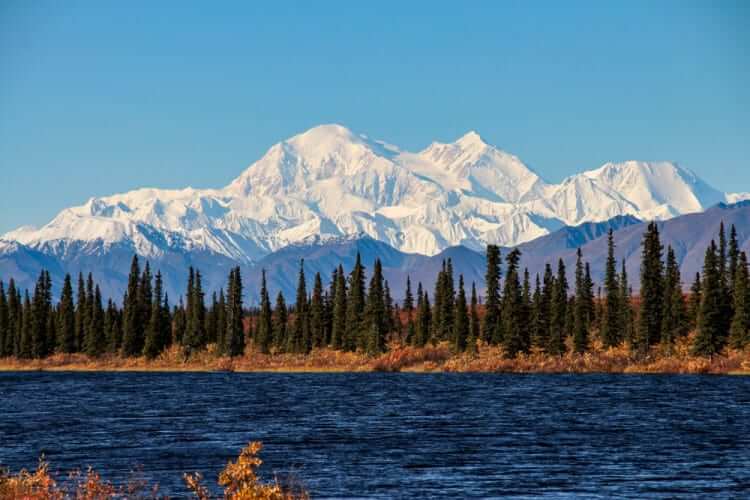 According to Alaska Yukon, the peak Denali is so tall it often creates its own weather. Four of the other highest mountain peaks are also in Alaska, and they are Mount Saint Elias, Mount Foraker, Mount Bona, and Mount Blackburn.
18. The Northern Lights Can Be Seen 243 Days A Year
While many people believe they have to travel as far as Iceland to catch a glimpse of the Northern Lights, there is actually a better chance of seeing them in Alaska. In Fairbanks, Alaska, the Northern Lights are visible 243 days a year, and this is known as Aurora Season. The season begins in August and lasts till April.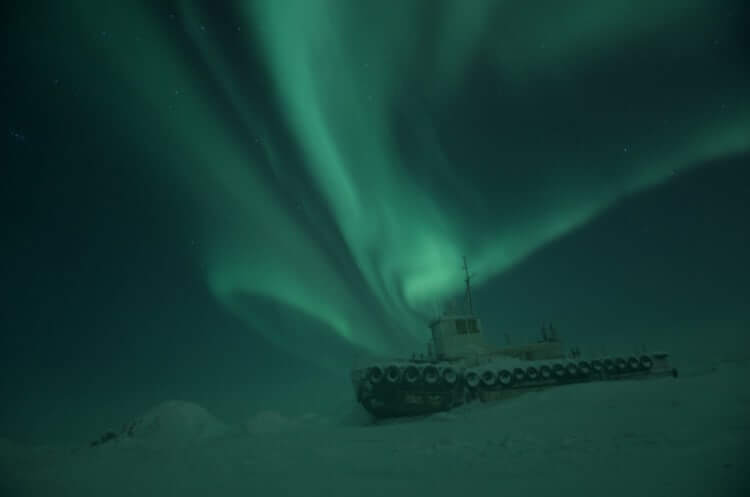 Visitors can see the waving colors against the dark night sky because Fairbanks is located under the "Auroral Oval," which is a ring-shaped zone over the far north. Fairbanks is also known for its clear sky, which allows for ample visibility of the Northern Lights.
19. There is a Legendary River Monster In One Of The Lakes
In Alaska's largest lake, Lake Iliamna, people have claimed there is a monster lurking in the depths waiting to attack. The monster is commonly referred to as Illie, and it is said to be between 10 and 20 feet. While there is no hard evidence that proves the existence of this so-called "beast," people have recorded many sightings throughout history.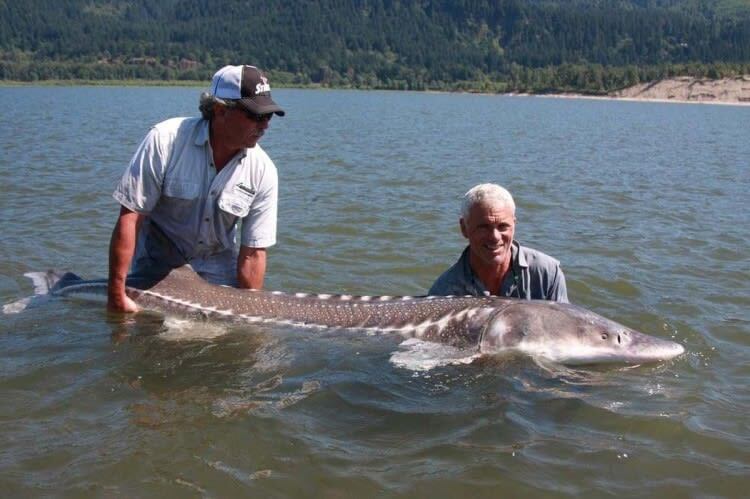 Many people believe that the lake monster is a giant white sturgeon or a sleeper shark, but it is more exciting to believe the legends of a monster. Jeremy Wade, the presenter of Animal Planet's River Monsters​, was so intrigued by the myth that he did an episode about Illie. The only evidence they uncovered was that it was probably a white sturgeon.
20. Moose Laws Are Real
Moose are important to the people of Alaska, so there are laws to help protect them. Some moose laws include that you cannot push a live moose out of a moving airplane. Also, you cannot look or search for a moose from an airplane on the same day you plan to go hunting.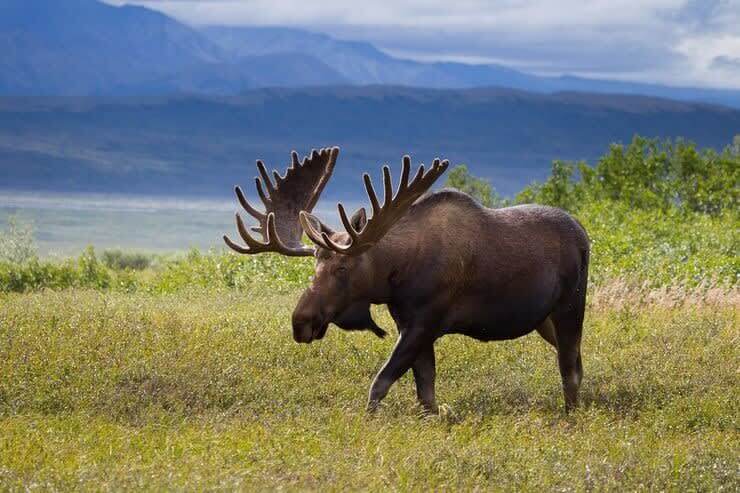 Other moose related laws include that you cannot whisper in someone's ear while they are moose hunting, you cannot give a moose an alcoholic beverage, and moose are not allowed to reproduce on city streets. It might be hard to enforce the last one since moose don't follow the rules set by the government.
21. Alaska Used To Be A Part Of The Russian Empire
According to some researchers, the colonization of Alaska by the Russian Empire began in the 17th century. Russian explorer, Vitus Bering, came ashore with several boats and founded a settlement there because they had decimated the populations of fur animals in Siberia and needed a new place to hunt. The first permanent settlement was founded in 1784.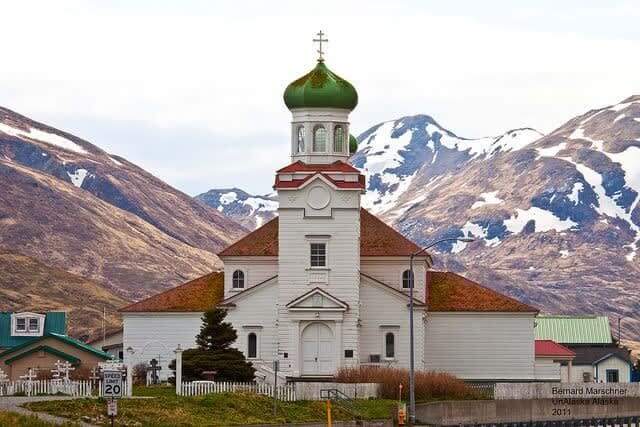 When they came to Alaska, it took the Russians even less time to decimate populations of fur animals. By the mid-1800s, fur animal populations were severely depleted, and the colony was no longer profitable. Native Alaskans were extremely unhappy because the land was taken away from them. In 1867, Russia sold Alaska to the United States for a small price of $7.2 million. There are still remnants of the Russian Empire throughout Alaska.
22. 40% Of Residents Live In One Place
In Alaska, there is a stretch of highways and railways known as the "Railbelt," which runs from the southern shores to the center of the state. More than two-thirds of the population of Alaska have settled in communities, towns, and cities on this stretch of land.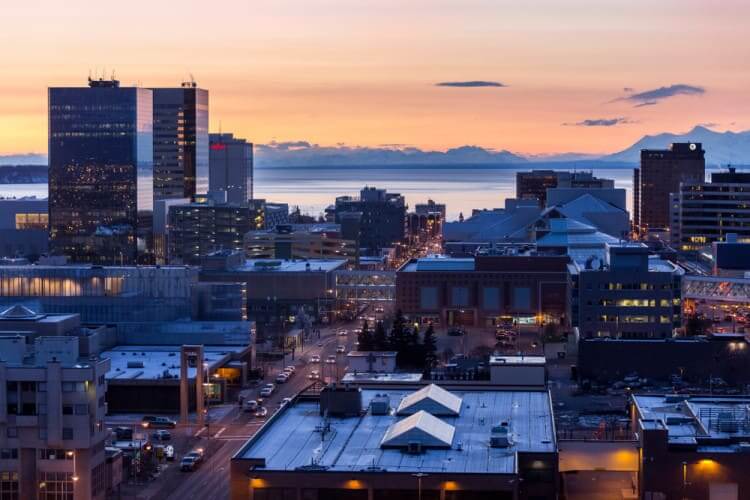 On the southern end of the Railbelt lies the city of Anchorage, which is the largest city in the state. The town accommodates 40% of the population of Alaska. Many parts of the state are uninhabited, with miles and miles of open land.
23. The Largest Salmon Caught Was 97.5 Pounds
According to Seafood Health Facts, Alaska leads all other states when it comes to the US domestic seafood supply. In 2014, Alaska caught 60 percent of the countries seafood supply. From salmon and cod to shrimp and crabs, Alaska is the fish country, so it makes sense that the largest salmon was caught there.
In the Kenai River on May 17, 1985, Les Anderson caught a 97-pound king salmon, which broke the world record for the biggest salmon. Before this record, the record was also held by someone who lived in Alaska. If you are looking for the best fishing spots, Alaska is the place for you.
24. There is 1 Bear To Every 21 People
With acres upon acres of untouched forests and enough salmon to supply to the rest of the country, Alaska has a thriving population of bears. There are many different species of bears from the brown bear to polar bears, Alaska has one bear to every 21 people.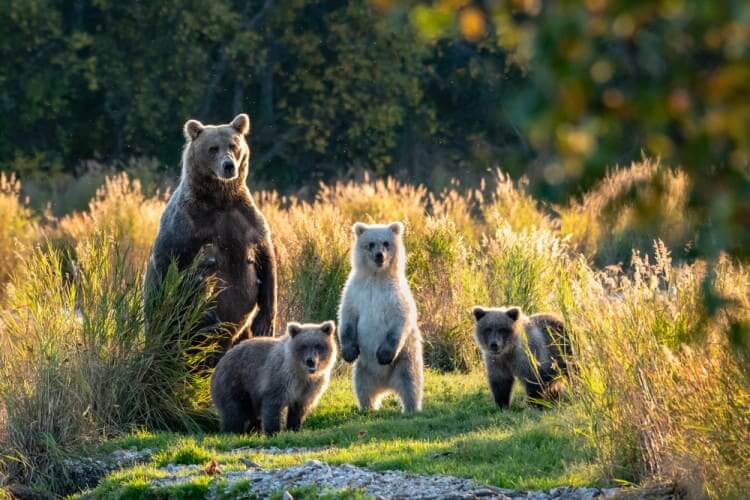 Alaska is one of the final remnants of thriving North American wildlife, so many rare and endangered species reside within its vast wilderness. The bears are drawn to the salmon and other fish populations. Many people visit Alaska to catch a glimpse of these majestic creatures in their natural habitats.
25. Alaska Is Well Known For The Klondike Gold Rush
The Klondike Gold Rush was a mass exodus of prospecting migrants from the home to Canadian and Alaskan territory after gold was discovered there in 1896. The idea that people could get rich if they struck gold was enough for 100,000 people to abandon their homes and embark on a life-threatening journey across dangerous terrain.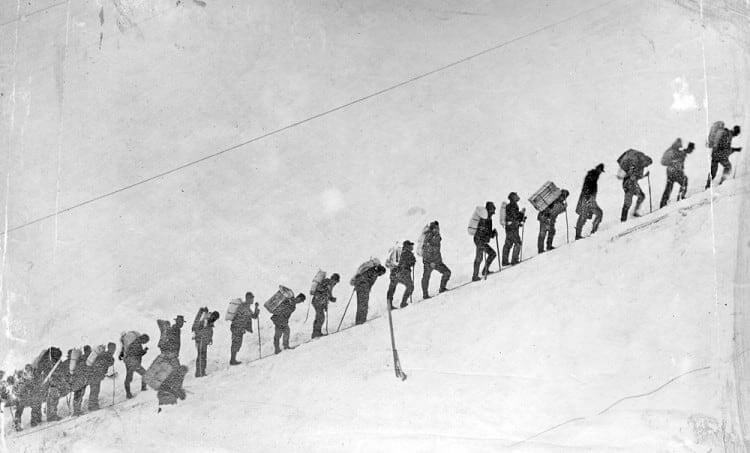 Less than half the people who began the journey made it to the area where there was gold. Most of the people who did arrive in Alaska were gravely disappointed to find out the available gold was greatly exaggerated, so many turned around and went home.
26. Multiple Teams Of Dog Sleds Helped Save An Entire Town
In 1925, a medical mission took place that consisted of 20 dog teams to carry medicine for diphtheria through -60 degree blizzards, through 700 miles of mountains, wilderness, and frozen ocean to save the town of Nome, Alaska. It was predicted that it would take three weeks for the medicine to arrive, which might have been too late to save the town.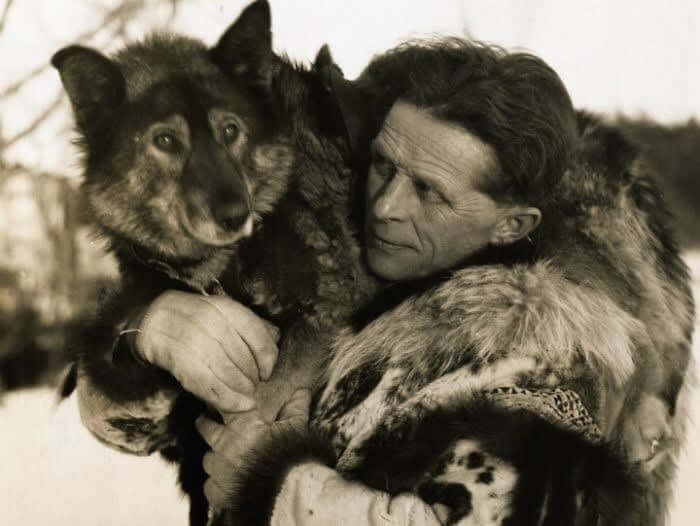 About 150 dogs and 20 men pushed through it all, passing the serum off to the next team. One dog, in particular, was a true hero. Togo ran the longest leg of the journey; out of 700 miles, Togo and his team ran 300 miles. While everyone thought it would take a month, the medicine arrived in five days. Many people recognize Balto as the hero of the story because he was the dog that completed the last 55 miles, but Togo ran the longest, and he was already 12-years-old.
27. There Are More Than 40 Active Volcanoes In Alaska
Many people associate Hawaii with having the most Volcanos, but Alaska actually has 80 percent of all active volcanos in the United States. Since the 1700s, around 50 volcanoes have erupted and are active. Most of the active volcanoes are found along Cook Inlet, but volcanoes can be found in every region of Alaska.
In 1912, the eruption of Novarupta and Katmai formed the Valley of Ten Thousand Smokes on the Alaska Peninsula. It was the largest of the 20th century, and it dumped 700 feet of ash in a 40 square mile area.
28. There Are 3 Million Lakes In Alaska
Alaska is home to more than 3,000 rivers and three million lakes. It is the perfect place for kayaking and rafting. The biggest lake is Lake Iliamna, which is as long as Connecticut and 77 miles wide. Many of these lakes and rivers are full of fish, which makes it the perfect fishing destination.
Alaska Fish Habitat Partnerships Story Map Content
Also, many people assume that Alaska is freezing year-round. However, during the summer, the weather is usually between 70 and 80 degrees Fahrenheit. The rivers and lakes provide beautiful vacation backdrops for those who make the trip up there for the summer.
29. Alaska Has To Have Bear-Proof Trashcans
Since Alaska has such an enormous bear population, there have to be precautions for their trashcans so that bears cannot rip into them. Many public parks have bear-proof trashcans because there have been problems in the past of bears stealing the bins and eating garbage, which is harmful to them and the environment.
The city of Anchorage passed a new rule that trash cans cannot be left out overnight to protect the residents from bear encounters. Even if the bins have locks on them, people will get fines for leaving them out longer than 12 hours.
30. There Is A Yearly Race With Reindeer
Each year, Anchorage holds the annual Running of the Reindeer Race. Participants are split into "herds," which include boys, girls, couples/teams, and tourists. The purpose is to outrun the reindeer, and the event is to raise funds for Toys for Tots. The day is filled with fun for the whole family.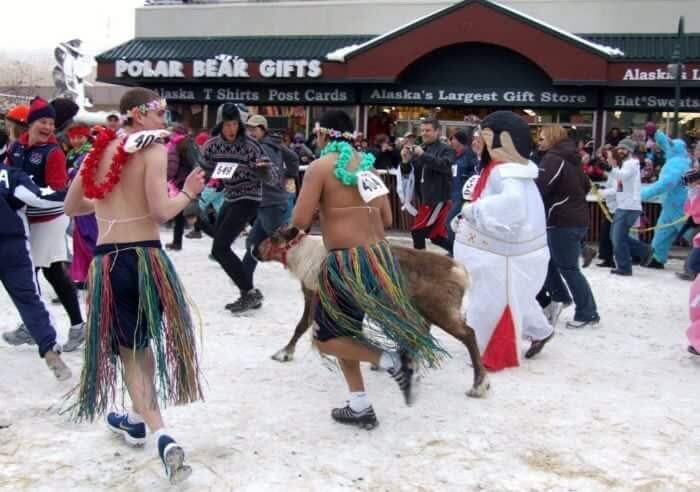 On the same day as the reindeer race, the Iditarod also has their ceremonial start in Anchorage, so there are many things to see on race day. People dress up in whacky costumes, and everyone gets into the spirit because it is for a good cause.
31. Alaska Has An Annual Outhouse Race
Many kooky events take place in Alaska, and one of them is the running of the outhouses. People take their port-o-potties, strap a pair of skis to the bottom, and get ready to run. Participants get points for design and engineering to make the most creative toilet.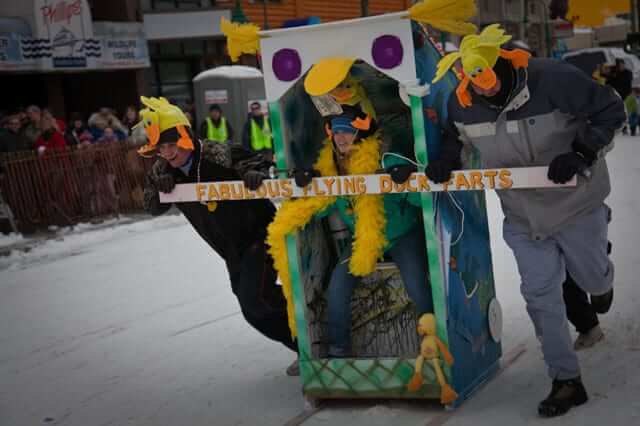 People can win many awards, including the best design, cleanest, and the fastest outhouse. You can find out if you are the real king or queen of the throne. The University of Anchorage hosts the event, and proceeds benefit Habitat for Humanity.
32. People Have Been Living in Alaska For 15,000 Years
Alaska has the largest concentrated indigenous population in the US. The indigenous people, who are also known as Alaska Natives, are divided into five major groups, Aletus, Northern Eskimos (Inupiat), Southern Eskimos (Yuit), Interior Indians (Athabascans), and Southeast Coastal Indians (Tlingit and Haida). The native people comprise 24 percent of the state's population.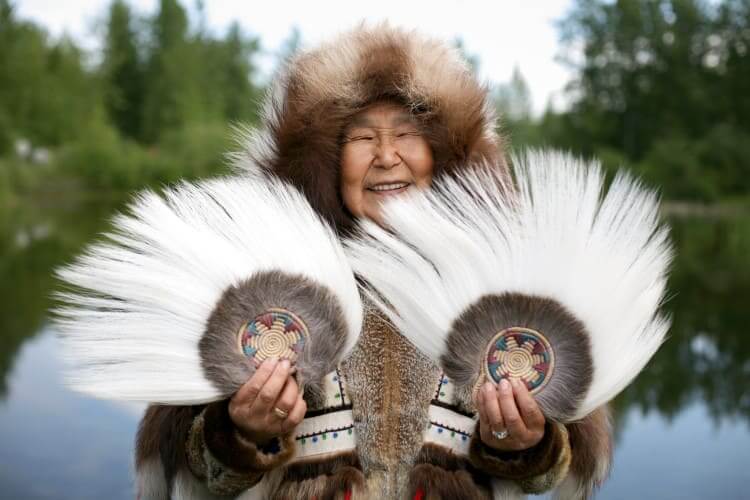 The Alaska Natives continue to hunt and fish among 200 villages as well as harvest animals such as seals, whales, polar bears, and sea otters. There are 20 indigenous languages spoken in Alaska. These groups have struggled through history as the land became colonized, but now there are laws to protect them and their way of life.
33. Alaska Has The Fourth Busiest Air-Freight Airports In The World
Here is a fun fact, Anchorage, Alaska, is almost equal distance between Tokyo, Frankfurt, and New York City. This means that 90 percent of the world's industry is accessible from Anchorage by a 9.5-hour flight. The Anchorage International Airport is a primary free-living and loading site for air-freight.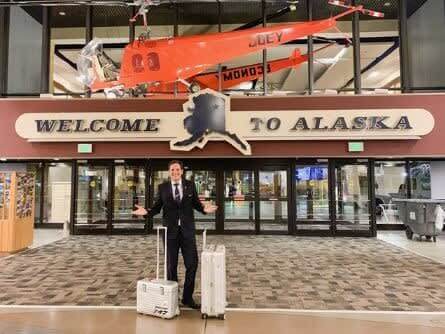 FedEx and other global networks call Anchorage their home because of how connected it is to the rest of the world. Also, more than one percent of the population has some level of pilot certification because many places are only accessible by air or water.
34. Alaska Is Home To The World's Largest Chocolate Fountain
As the largest state in the country, it is only fitting that Alaska is home to the world's largest chocolate fountain. The Alaska Wild Berry Products factor in Anchorage completed the fountain in 1994 when the flagship store was constructed. The falls churn out 3,400 pounds of liquid chocolate, but it isn't for eating.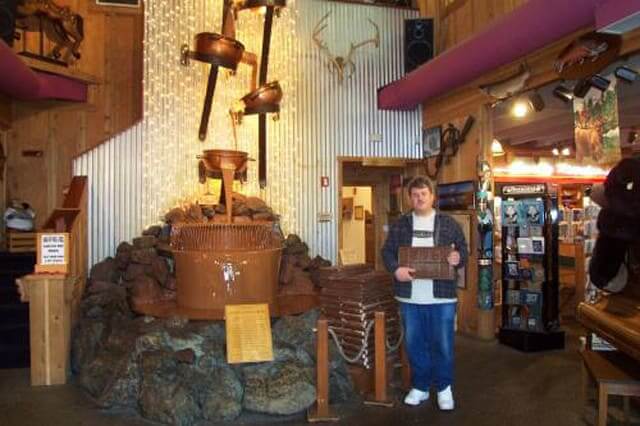 The chocolate for the fountain is donated by Peter's Chocolate Division of Nestle Foods. In the factory, people can also see the many different kinds of chocolate confections being made behind glass. Visitors can buy freshly made chocolates in the store attached to the factory. Wild Berry Products are exclusively sold and made in Alaska.
35. Juneau Has No Access Road To The Rest Of The State
Juneau, Alaska, is the only capital in the US that residents cannot access by car. Alaska is known for being quite remote and sparsely populated, so it is rather fitting that the capital can only be accessed by plane or ferry. Despite the remoteness, Juneau has plenty of nightlife and things to discover.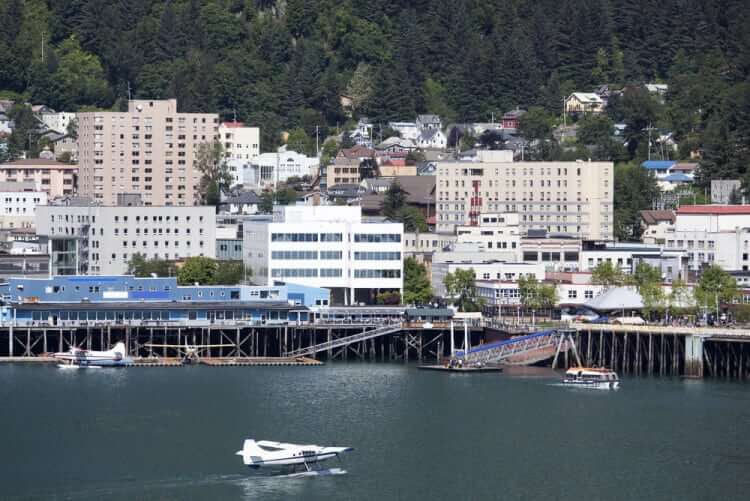 While it can only be accessed by plane or ferry, Juneau is not the busiest seaplane base. Anchorage is the most active with about 800 takeoffs and landings on a busy summer day.
36. There Is A Place Where You Can Feel The Earth Move Under Your Feet
Alaska is an earthquake hotspot, and in Anchorage, you can visit the site of one of the most catastrophic earthquakes that changed the landscape forever. In 1964, there was an earthquake that measured a 9.2 on the Richter scale, and the area was swept into the ocean.
The park commemorates the event, and it is a beautiful place to walk around and have a picnic. In the winter, people come for cross-country skiing, but the site is really to remember the earthquake the left so much damage to Alaska and surrounding areas.
37. There Is A Museum Dedicated To Just Hammers
In Haines, Alaska, you can visit the Hammer Museum that was founded in 2002 and features over 1,400 hammers and other related tools. The hammers range from ancient times through colonial days to the industrial era. Dave Pahl established the museum after he became a blacksmith and started collecting hand tools over the years.
Pahl and his wife transformed the 100-year-old building, and it features several galleries featuring hammers used for blacksmith, early trades, and hammers used to serve bankers, nightclub goers of the 1920s, and medical professionals.
38. Alaska Has Multiple Nicknames
Alaska has many different nicknames including "the great land," The last frontier," "Land of the midnight sun", and "the mainland state" Whatever nickname you use when talking about Alaska, just know that it is one of the nations most beautiful and charming places to visit that shouldn't be taken for granted.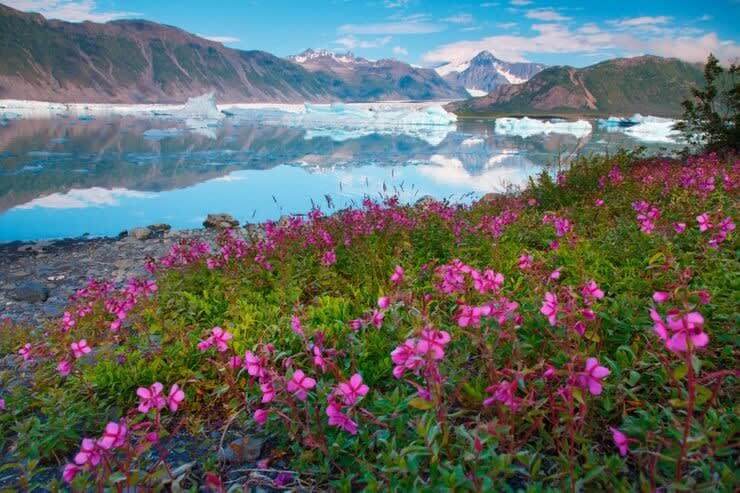 If you are ever considering a place to travel in the US, Alaska should be at the top of your list. There are a plethora of things to do there, and you will never be bored with everything it has to offer.
Celebrities Who Spent A Fortune Changing Their Looks
John Travis
This article was originally published on 24/7Mirror
One of the Hollywood taboos is also a "hobby" for many, going under the knife. Although not many celebrities admit to having plastic surgery, it all becomes quite evident sooner or later. As some celebrities openly admit it – like the Kardashians – others hide it. So, here are some of the most expensive celebrity plastic surgeries. ​
Heidi Montag – $1,000,000
As Heidi Montag appeared with her boyfriend (now husband), Spencer Pratt, in the TV show The Hills, the couple received a lot of love and hate.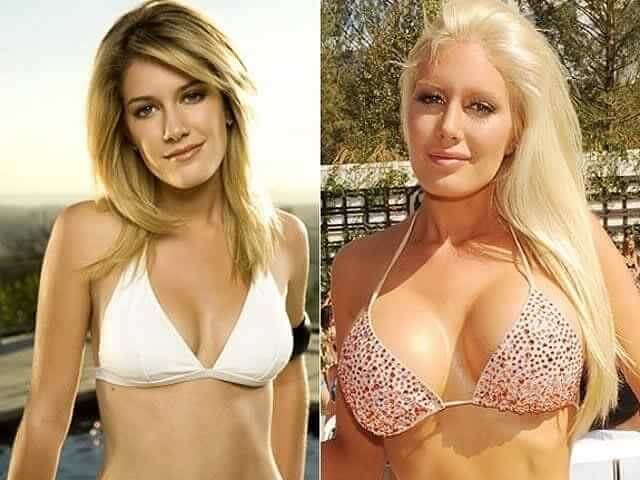 She was insecure about her looks and had a lot of grief for her plastic surgery decisions that have cost her a lot of money. She was so addicted to it that she even had ten procedures in one day.
Jennifer Aniston – $30,500
Ah, the beautiful Rachel Green from famous American sitcom still looks younger, and we absolutely love her. She hasn't admitted to going under the knife, but experts suggest that she has had at least two nose jobs and a facelift in the past two decades. However, she has admitted to treatments such as famous laser and ultrasound 'no-scalpel' facials, which she has at least once a month.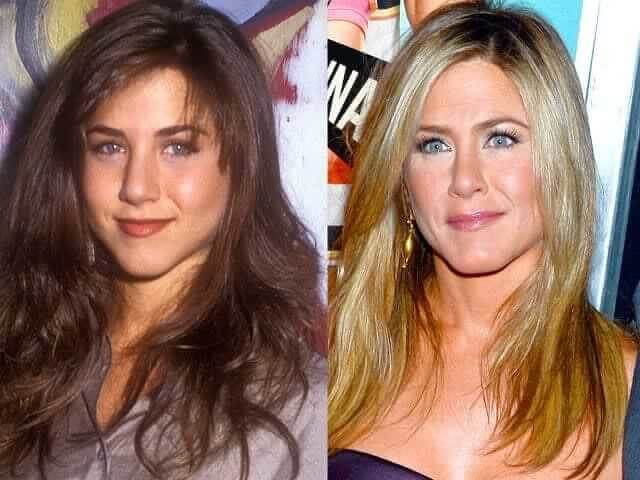 On the other hand, many people believe that she still looks younger because of her extensive skincare and beauty regimen. It is rumored that her eyebrows alone cost around $900 per year.
Kourtney Kardashian – $25,000
As expected, the Kardashians will take up a fair share of our list. Kourtney Kardashian was in college when she decided to have breast augmentation, and she was not happy with the results. According to her, she wishes she hadn't had it done.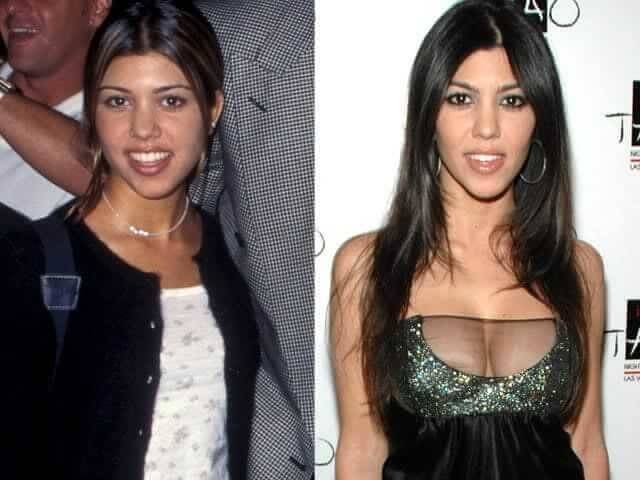 Kourtney believes that surgery is an extreme first step, and that's why she might even consider lasers as an alternative method if she decides to make any future changes to her face or body.
Nicki Minaj – $11,500
Nicki Minaj is a huge celebrity and a role model for many young black women. However, it is worth mentioning that her signature look is not natural.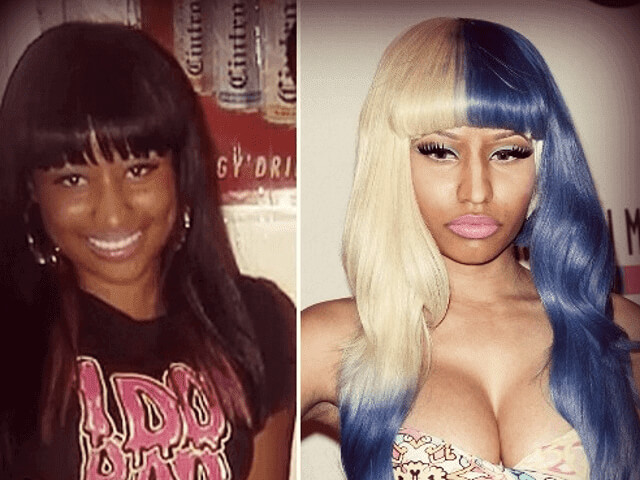 It took over $11,000 to give her the look that she has today. The procedures include buttock implants, skin bleaching, and a nose job.
Victoria Beckham – $12,956
Victoria, the wife of David Beckham, has a love-hate relationship with plastic surgery. It is because she had bits and pieces done on her body and then removed as well.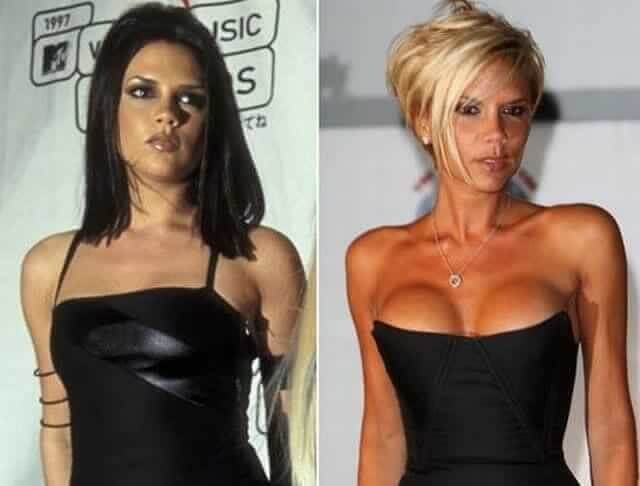 She has openly admitted about her breast augmentation and regrets her decision to get them done. She is quite outspoken about it and says that she did it due to insecurity. "Don't mess with your boobs, just celebrate what you've got," she said.
Pete Burns – $38,000
The late English musician was known for his ever-changing and sometimes androgynous appearance, and he did not shy away from admitting that they were possible because of a lot of cosmetic surgeries.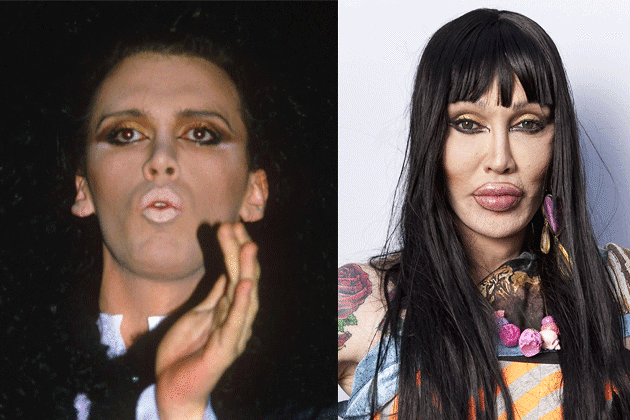 Although he had many other procedures, the common ones he had were lip fillers, cheek implants, and nose jobs.
Kylie Jenner – $2,000,000
It was reported by "OK! Magazine" that the entire sum of Kylie Jenner's surgeries might be about two million dollars. Yes, you've read it right.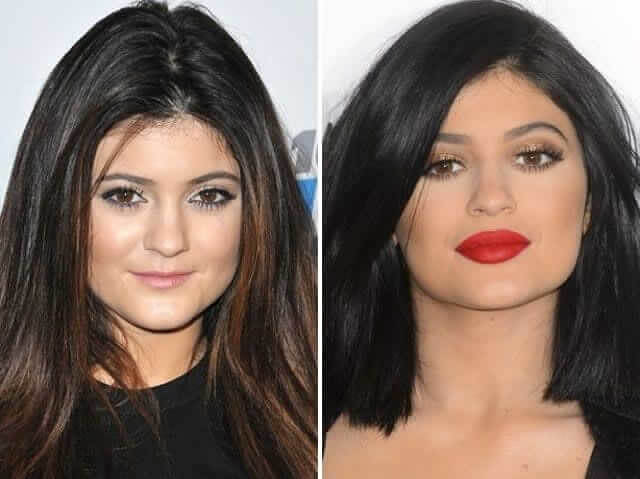 However, she has publically admitted only to lip fillers because (allegedly) her date said to her that he didn't think she would be any good at kissing. There are rumors that she's had Botox, breast implants along with other procedures.
Jocelyn Wildenstein – $6.500,000
These pictures are not photoshopped. Jocelyn is known as the Catwoman. there is speculation that she did all the extensive surgeries because her late husband liked cats.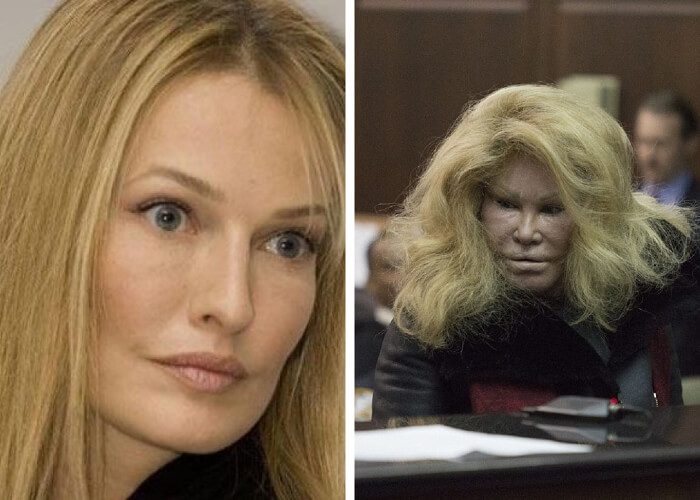 She has no plans to stop. She even said that if she ever wanted work done, she would continue to have a plastic surgery into her nineties
Angelina Jolie – Unknown
Although some celebrities get plastic surgery in an attempt to look younger, this wasn't exactly the case with Angelina Jolie. She had a double mastectomy and was at serious risk for breast cancer. Therefore, she got implants after the removal of her breasts.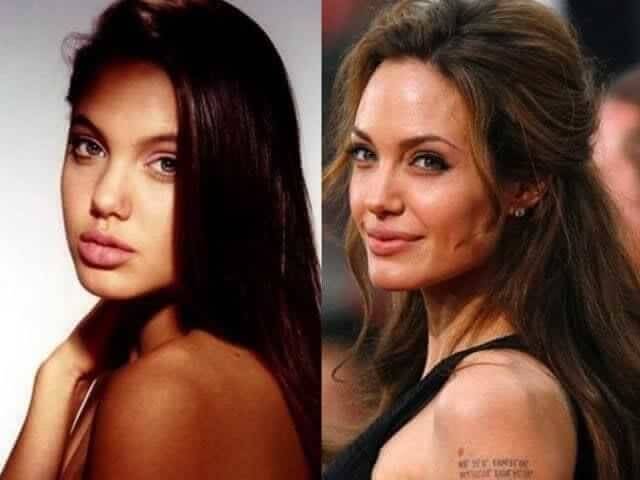 However, some experts firmly believe that she's had a facelift and nose job at some point. Look at her comparison photo and decide for yourself.
Caitlyn Jenner – $60,000
After many years of battling with her gender identity, Caitlyn Jenner (formerly Bruce Jenner) had gender reassignment surgery to fully transition into a woman. Caitlyn was empowered when she finally got to express her true self.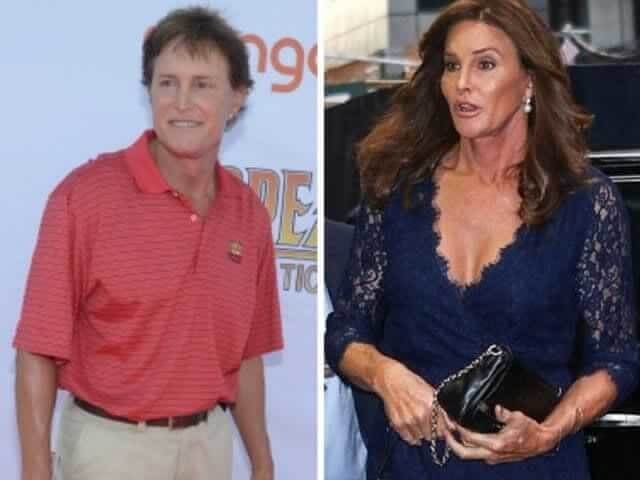 Caitlyn also had breast implants and facial surgery to give her a more feminine look. She is and will always be an icon.
La Toya Jackson – $21,500
La Toya Jackson is also a plastic surgery enthusiast, just like her famous brother. It resulted in giving her an unrecognizable look just like Michael Jackson.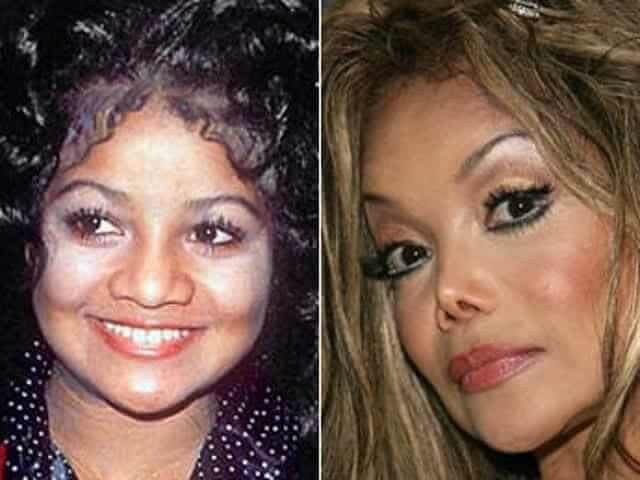 It is reported that she has had an eyebrow lift, at least one rhinoplasty, and breast augmentation as well.
Kim Kardashian – $16,500
It has been up for debate if Kim Kardashian has or has not had plastic surgery. She started in her early days working for Paris Hilton before she made a name for herself.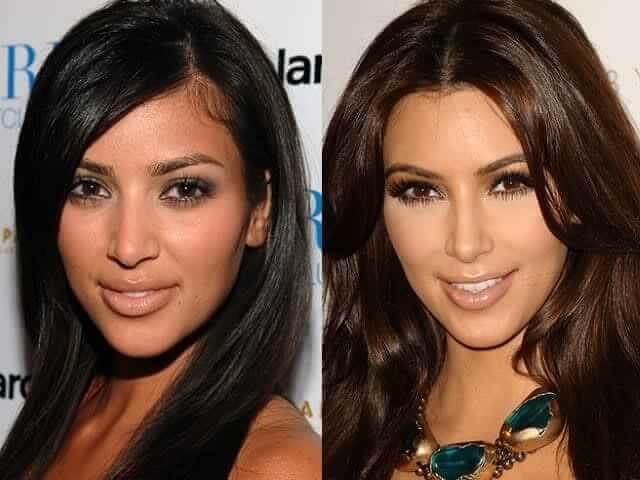 It is no secret that the TV personality, model, and reality TV star Kim has made some changes to her appearance. She has spent money on nose jobs, liposuction, and both breast and buttock implants.
Mickey Rourke – $36,000
So far, you have seen that most of the big spenders on our list are women, but Mickey Rourke is undoubtedly one of those male actors who wanted to give them fierce competition.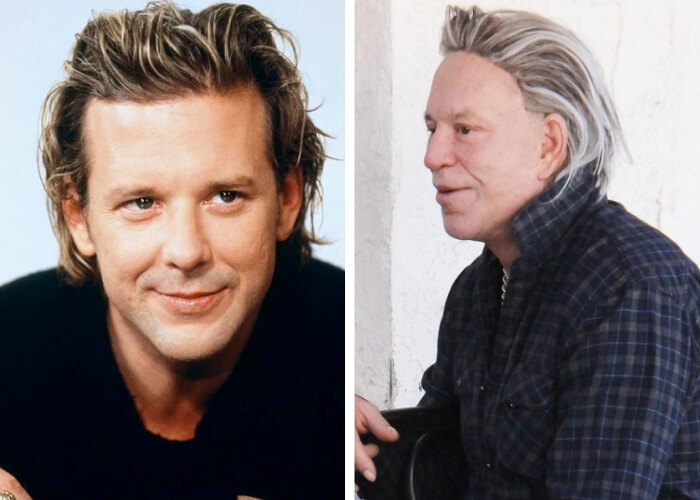 It is rumored that he has had six facelifts and a nose alteration at some point in his career. Decide for yourself.
Michael Jackson – $1,000,000
The "King of Pop" is one of the most famous people who entirely changed themselves with the help of plastic surgery. He started having work done at a young age and he never really stopped.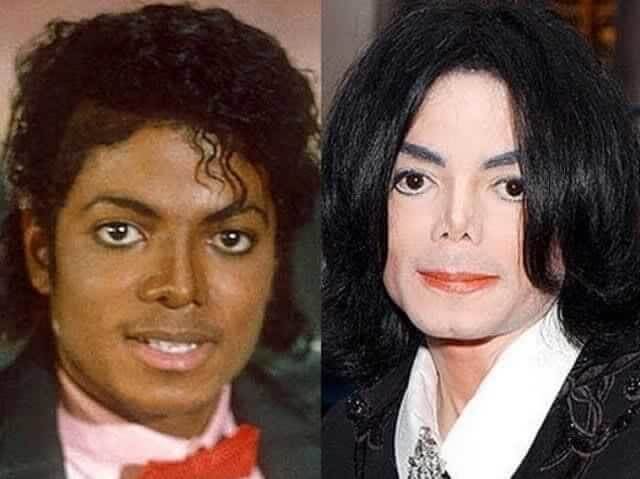 Even though he is known for changing his skin to completely white, he also had rhinoplasty along with many other procedures.
Nadya Suleman – $12,180
Remember Octomom? Well, if you don't then you'll be a bit surprised to know that she is popular because she gave birth to eight babies at once. She was heavily criticized by some people as they thought she did it for fame and money.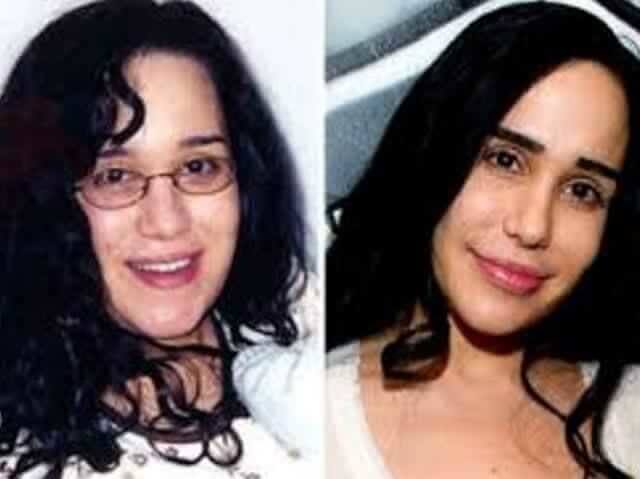 She has gone through surgeries that include nose jobs, lip injections, and yes you've guessed it right, vaginal rejuvenation. Some people believe that she went under the knife several times because she wanted to look like Angelina Jolie.
Tori Spelling – $13,000
This actress is widely known for her roles in television shows like "Beverley Hills" as well as in movies like the blockbuster hit "Scary Movie."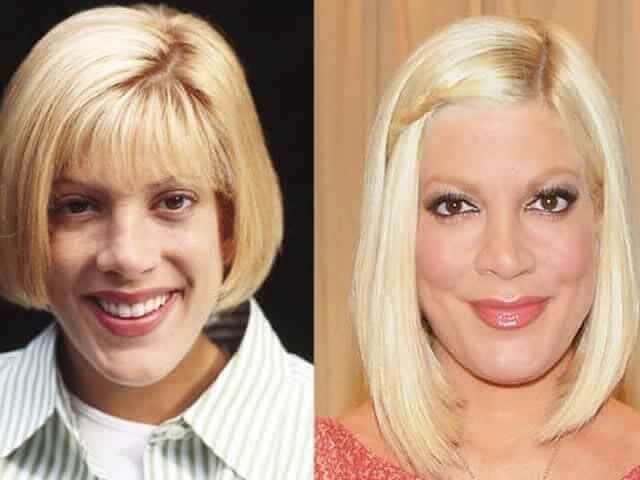 Unlike many celebrities, she did not hesitate in admitting to having some work done. She has some regrets about her breast augmentation because it caused problems with breastfeeding her children. The actress wanted to create awareness about the drawback of breast augmentation and admits that she would have never done it if she had known about it.
Pamela Anderson – $10,500
The Canadian-American actress and model is known for her appearances in Playboy magazine and TV series such as V.I.P. and Baywatch.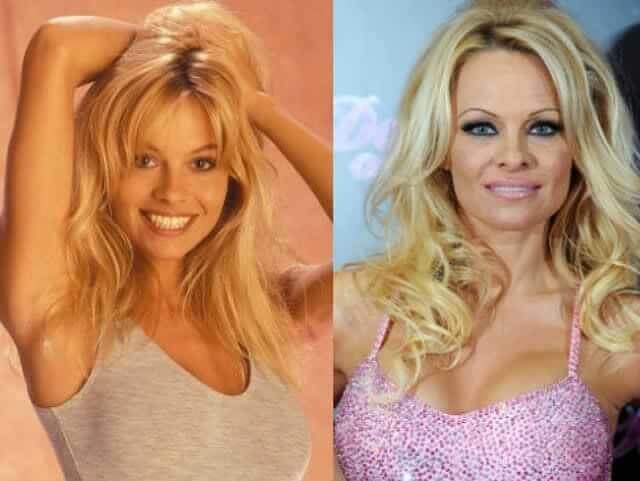 As she grew older, she found it hard to remain in the public eye. Therefore, she decided to go for breast implants and facial tightening procedures in a quest to remain young. She certainly succeeded in doing it and now her boob jobs are one of the most standout things about her.
Denise Richards – $13,000
You may have recognized this American actress, television personality, author, philanthropist and former fashion model from the currently running reality TV show The Real Housewives of Beverly Hills. She is best known for her work in TV shows such as Blue Mountain Slate, Twisted, and The Bold and The Beautiful.
She was only 19 when she decided to have a breast augmentation. However, her breast was too large for her frame and she had to go through the procedure two times before she got the results she wanted.
Kelly Rowland – $22,000
She became immensely popular in the late 1990s as a member of one of the world's best-selling girls group, Destiny's Child.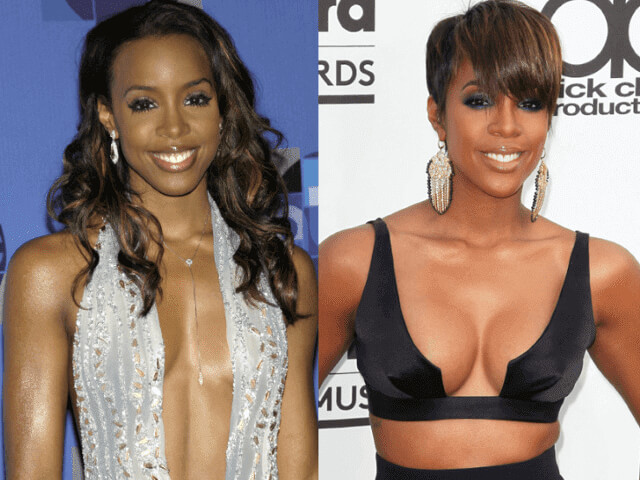 She once told the media that she wanted to get her breasts enlarged when she was 18 years old. However, her mom and Beyoncé advised her to give it some time. She finally got them a decade later.
David Gest – $20,000
This transformation won't surprise you once you learn that this American producer and television personality was a great friend of Michael Jackson, a plastic surgery enthusiast.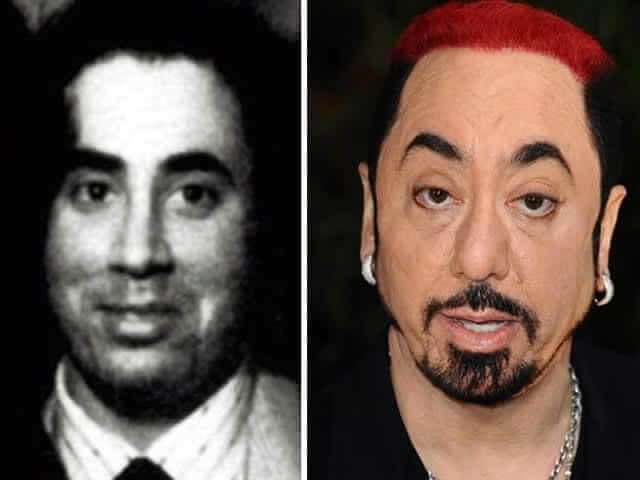 Many believe that there was a time in his life when he became addicted to plastic surgery. That explains why he has had many facelifts, an eyebrow lift, and Botox, as well as surgery to his chin to give him a stronger jaw. He regrets that he went to great lengths and it even cost him way more than what he could afford.
Lil' Kim – $19,625
Well, this is definitely one of the most shocking transformations on our list. Lil' Kim did it all when she was on a break from her music career.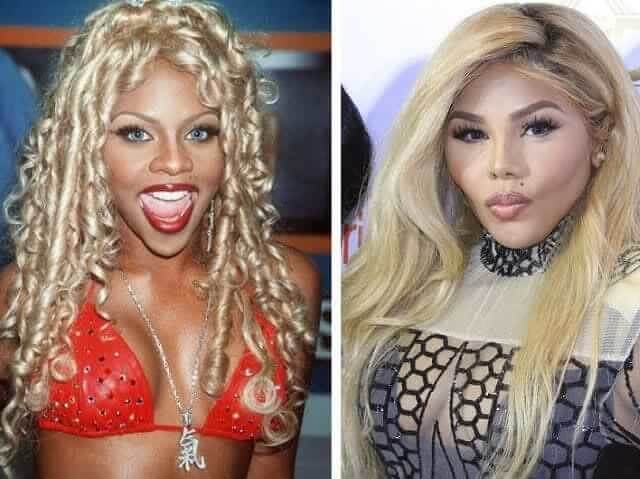 She has had liposuction, lip implants, a rhinoplasty, and breast augmentation. She has also bleached her skin a few shades lighter. The public opinion hasn't been so kind to her after this dramatic transformation.
Donatella Versace – $25,000
The Italian fashion designer like many others wanted to look her best all the time, but her cosmetic surgeries did not deliver results as expected.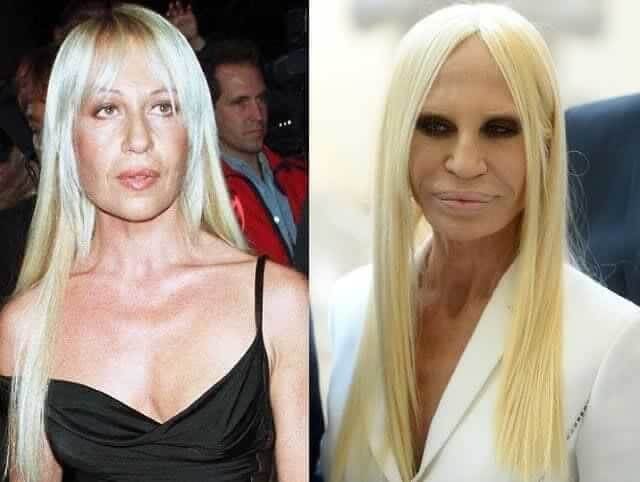 Her facelift did not go as planned and even the injections took away any sign of movement in much of her face. She is often called as the human waxwork and she replied to it in this way: "I am not a fan of the natural look."
Amanda Bynes – $18,000
Once an adorable child star and a teenage actress, Amanda Bynes has certainly made such a transformation that she might be overdoing it in later life.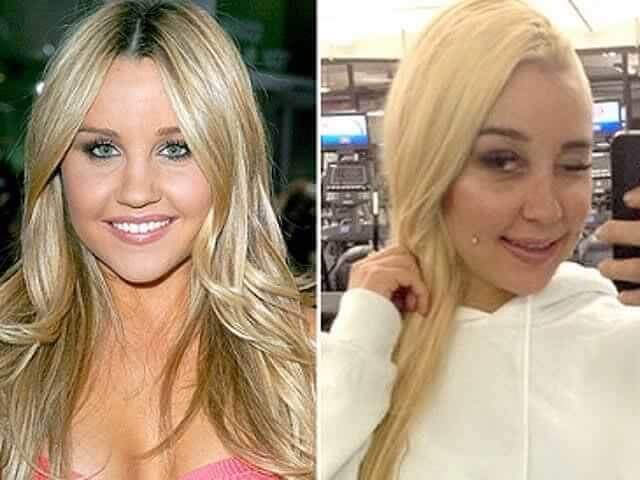 However, she is quite open about her love for plastic surgery. As she has also had a boob job, she isn't planning on stopping. She said on Twitter, "I plan on having surgery on my whole face, straight up."
Holly Madison – $32,000
It is hard to understand how a Playmate can feel insecure about her looks, but that's how Holly Madison felt. Living in the Playboy Mansion created some serious self-esteem issues.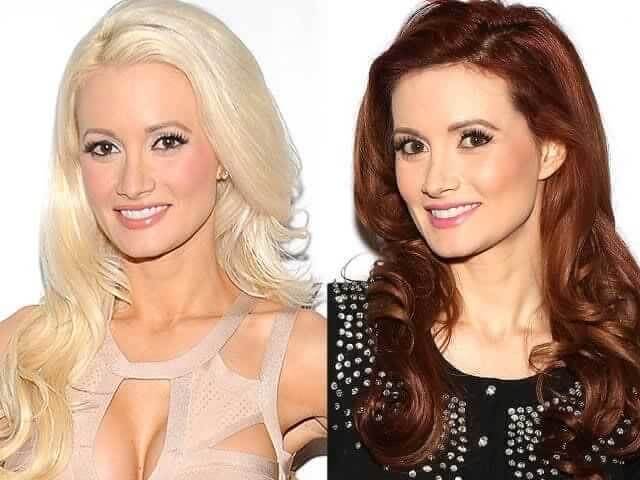 "I was comparing myself to the other girls … You have to look a certain way at the mansion. Plastic surgery made it easier for me to get things I wanted in my career. Without it, I wouldn't be where I am today," she said.
Kris Jenner – $71,000
Kris spent over $70,000 on plastic surgery before airing it on the episode of "Keeping Up with the Kardashians."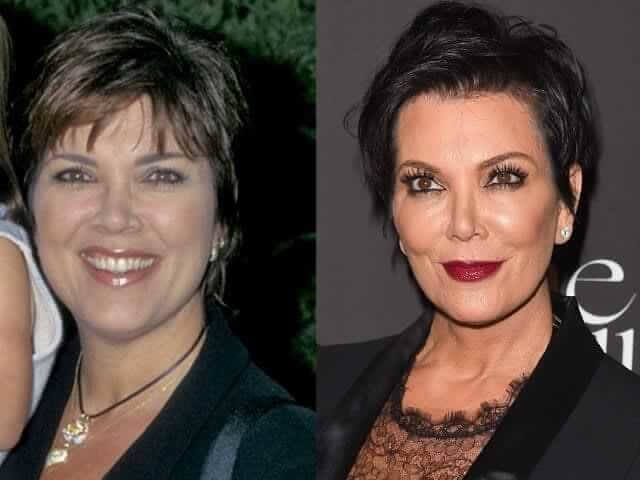 Kris has gone with procedures such as nose jobs, breast enhancements, laser surgery, facial fillers, and more. How much has she changed her appearance? You decide.
Cher – $750,000
You can either love her or hate her, but you cannot deny the fact that she has been in the spotlight her entire life.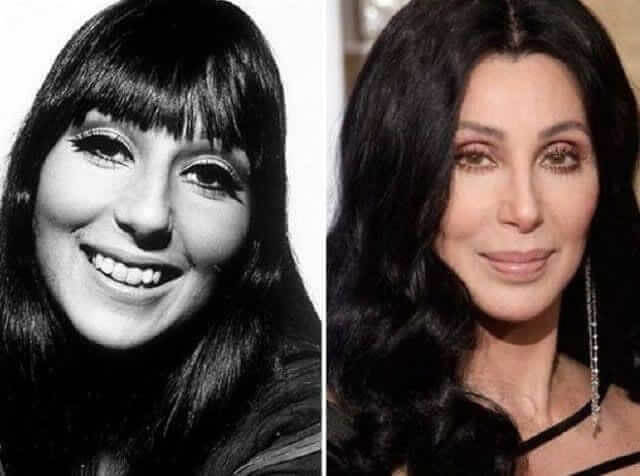 The singer, actress, and a model have a lot of enhancements procedures done which include eyelid alterations, nose jobs and chest augmentations. She has relied a lot on Botox injections to keep her skin looking smooth.
Kaley Cuoco – Unknown
The star of famous American sitcom The Big Bang Theory openly admits that she has had cosmetic surgeries.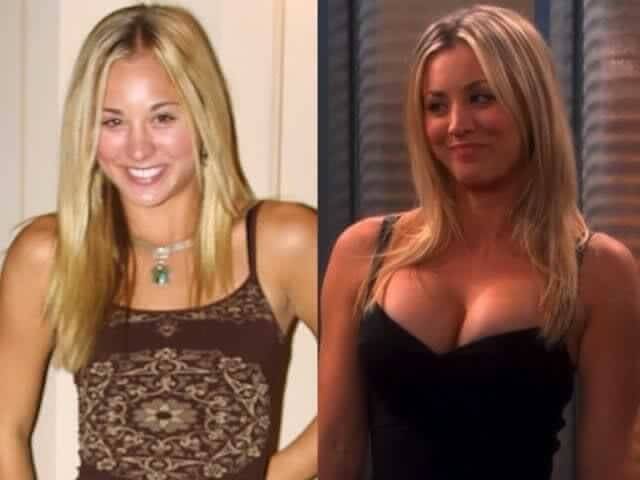 She had a breast implant in 2004 and she believes it to be one of the best things she has ever done. She also had a nose job and we love that she is quite open about her procedures.
Joan Rivers – $99,000
The late Joan Rivers is considered among some of the best comedians of all time. Apart from comedy, she was also known for her plastic surgery.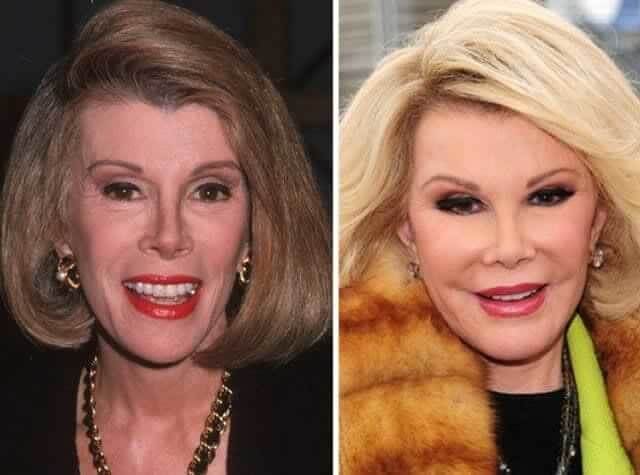 It is because she had a startling 739 procedures in her lifetime. It can be said that this high number of procedures might be a record amongst celebrities.
Kathy Griffin – $30,000
Here is a famous comedian and an actress who is creating laugh lines on others while making her wrinkles less visible.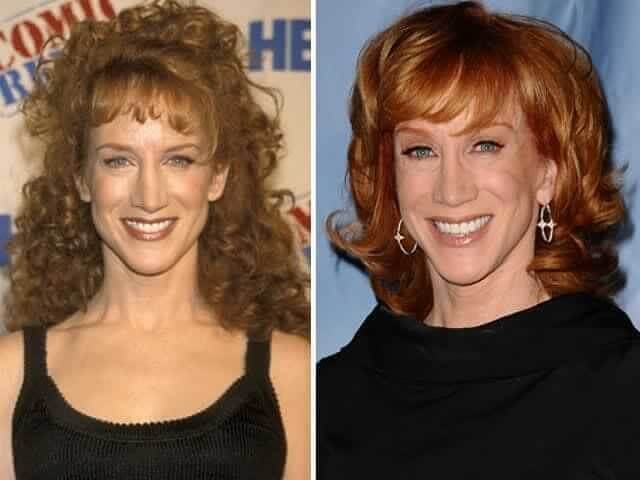 She has had a number of procedures on her eyebrows, breasts, nose, and eyes, as well as Botox, and chemical peels. We think she hasn't overdone it and she looks beautiful.
NeNe Leakes – $20,500
Best known as Linnethia Leakes, the reality TV star became famous from the Real Housewives of Atlanta. She has since worked in TV shows such as Glee and also became a judge on the show Fashion Police.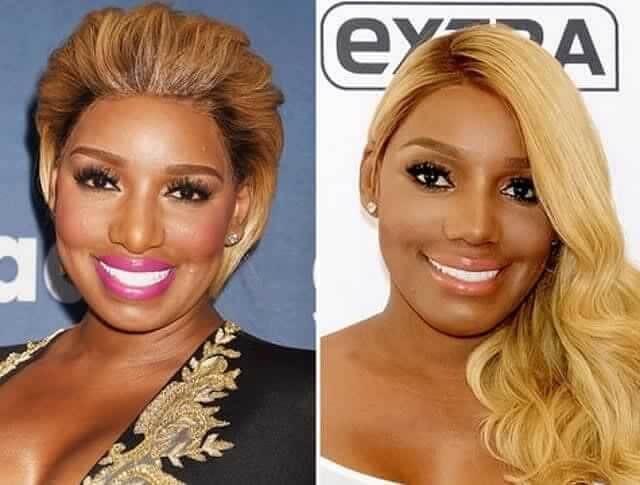 She isn't too shy to admit that she has had a fair share of plastic surgery that includes one nose job, a breast lift and a breast reduction along with some liposuction. Well, she looks super gorgeous as always.
Tara Reid – $9,500
Tara captivated everyone with her innocent looking face in the hit comedy series American Pie. It won't be wrong to say that she is a good reminder that plastic surgery doesn't always deliver results as expected. The damages were caused by her breast augmentation and tummy tuck.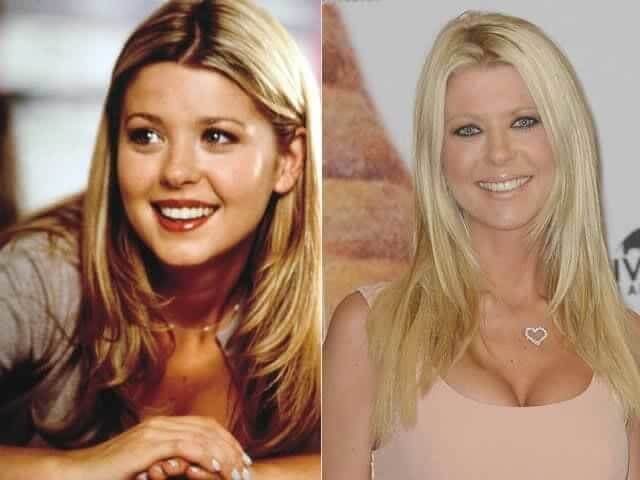 She featured in a Playboy magazine of 2009 and said that the damage caused by surgeries to her skin and torso have been corrected.
Courtney Love – $9,800
The American singer and actress have a career that spanned over four decades and she has changed many looks over the years.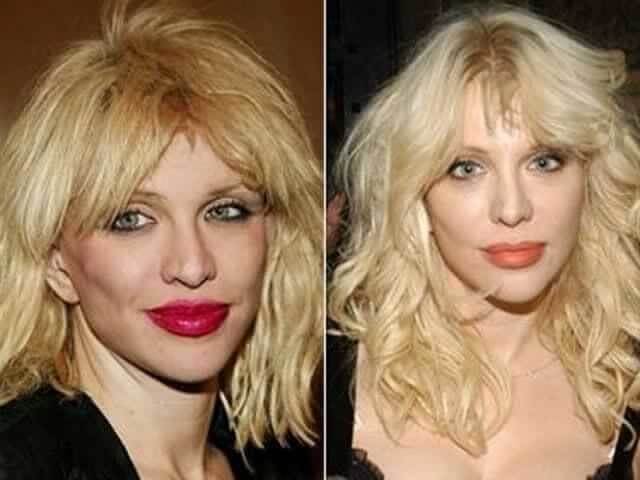 Although the wife of late rock star Kurt Kobain has had experimented with long flowing blonde locks and short messy hair with punk clothes, it didn't stop people from noticing that she had made changes to her face and body as well e.g. nose job, lip fillers, and breast augmentation.
Meg Ryan – $11,750
Although it isn't the most expensive transformation on our list, it looks like Meg went a bit overboard with her procedures.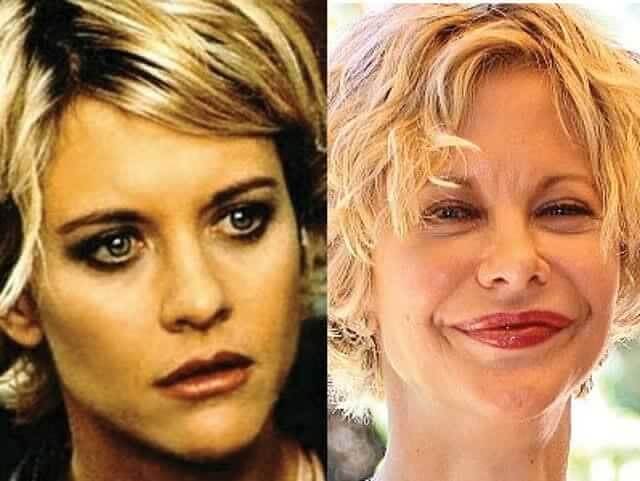 She has had quite a few procedures, including neck lifts and many facial fillings. Once known as the "fresh-faced" actress, she has definitely shocked everyone with her look.
Lindsay Lohan – Unknown
This Mean Girls star has never confirmed any rumors regarding her cosmetic surgeries, but there are a lot of speculations that she has a lot of experience of going under the knife. Supposedly, she had it all from boob jobs, facial implants, to nose jobs.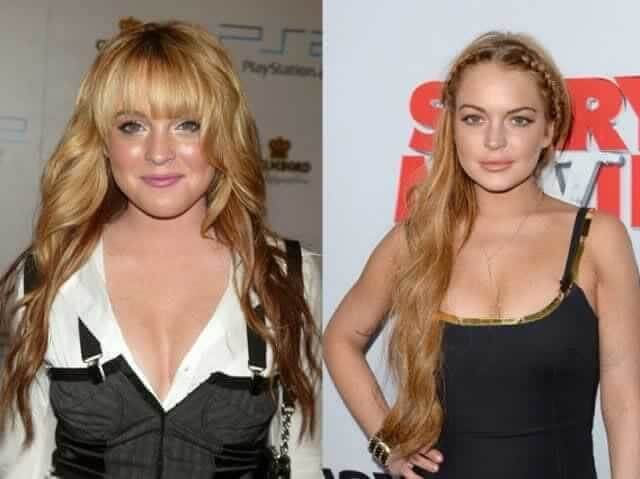 Lindsay even denies having Botox to keep her looks younger. However, she has admitted to trying a treatment called Caci in which electrical current is used to keep the skin muscles smooth.
Heather Locklear – $18,500
She has made a name for herself with her role as Amanda Woodward on "Melrose Place" and as Sammy Jo Carrington on "Dynasty." And she is also known for being associated with famous men such as Tommy Lee Jones and Richie Samborra.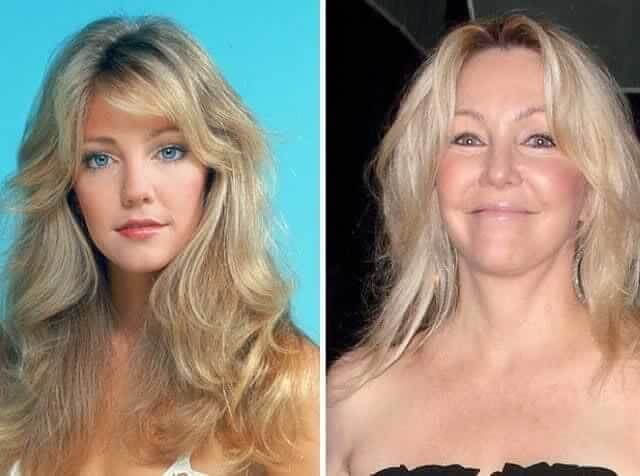 Although she has had many surgeries over the years (a nose job, a boob job, a cheek implants procedure, and a facelift along with Botox injections), it is amazing that she doesn't look dramatically different and even her overall bill of treatments isn't too high as well.
Janice Dickinson – $20,000
It can be said that Janice is not one of the cosmetic surgery's success stories. Even her son, Nathan Fields, begged her to not do any more plastic surgery but it seems like she has no plans of stopping anytime soon.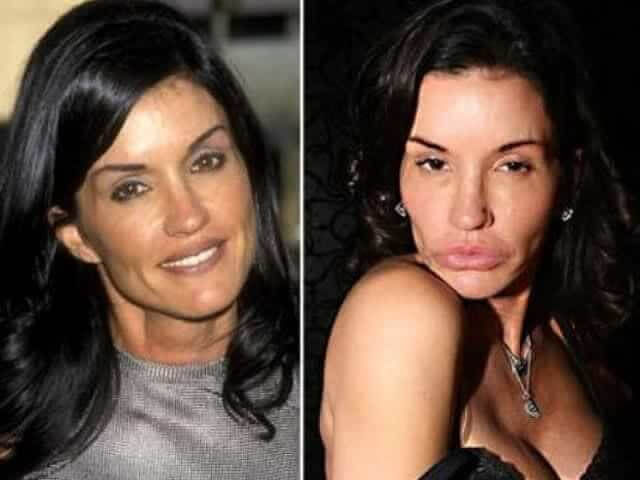 Her dramatic transformation has taken place slowly over the years. It is unfortunate that her name is quite often used on lists of nightmare plastic surgery gone wrong.
Barbie Girl – Unknown
Valeria Lukyanova wanted to look like Barbie since high school and says that she has had only breasts changed to achieve the look. But we find it hard to believe.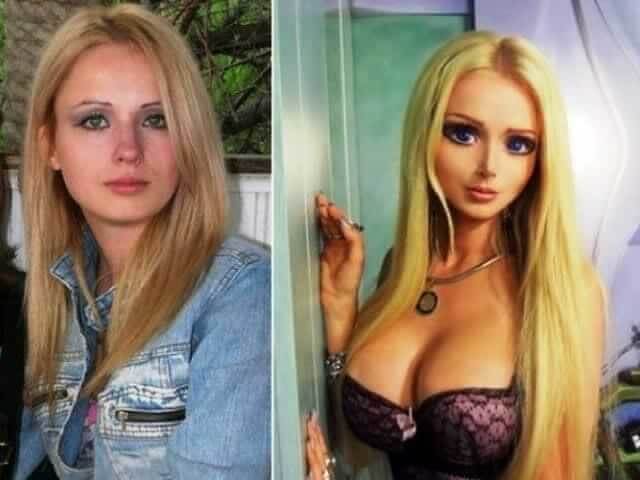 From her face to her wrists to her overall image, everything looks transformed. She hopes to inspire others as she believes that there is always room for improvement.
Renee Zellweger – Unknown
Although the actress is known for making changes to her body for her roles in movies (she bulked up for her role as Bridget Jones), she was totally unrecognizable when she stepped out on the red carpet in 2014.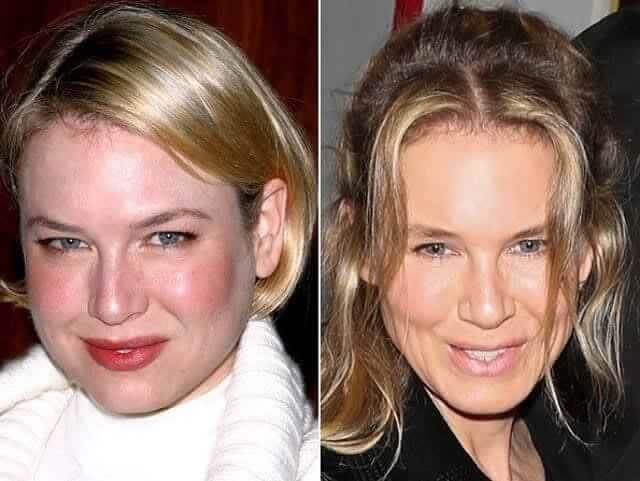 She totally denies the rumors and says that she was just preoccupied that day. She says that "a woman only gets more interesting as she gets older".
Brad Pitt – Unknown
This inclusion in our list proves that celebrities are humans as well and even they have insecurities. It is rumored that Brad was conscious of his ears and decided to have surgery to pin them back.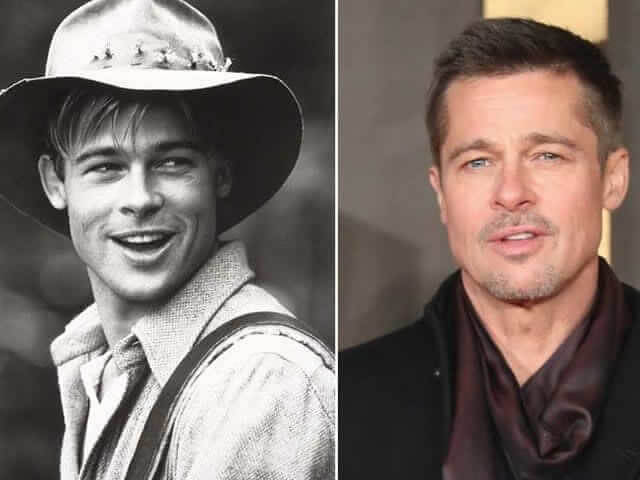 However, he isn't much interested in other treatments to make him look younger. He is getting old gracefully and he is looking hotter than ever.
Diana Agron – $15,000
It won't be wrong to say that Diana is like a role model for many teenagers. It is mainly because of her role of Quinn Fabray in hit TV show Glee. She did not shy away from admitting that she had a nose job.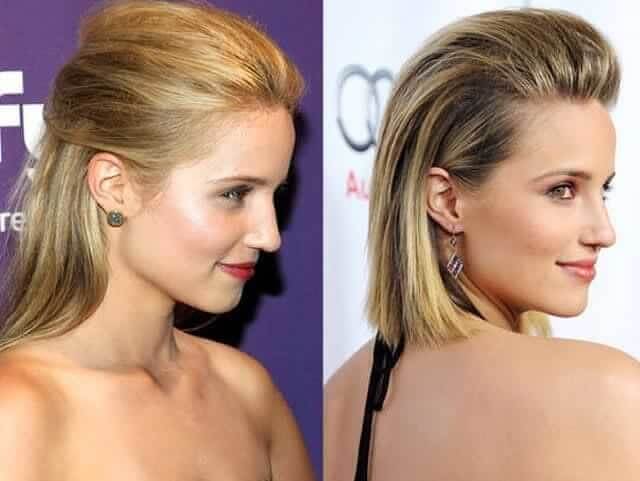 Although she admitted to having the desire to make a change, she had no option but to get her nose fixed after a collision with her friend when they were out dancing in a party. By the way, she looks as gorgeous as ever.
Tom Cruise – Unknown
The Bafta award of 2016 went into a shock when Tom Cruise made an entrance. It exploded into rumors that Tom has done something really drastic to his face.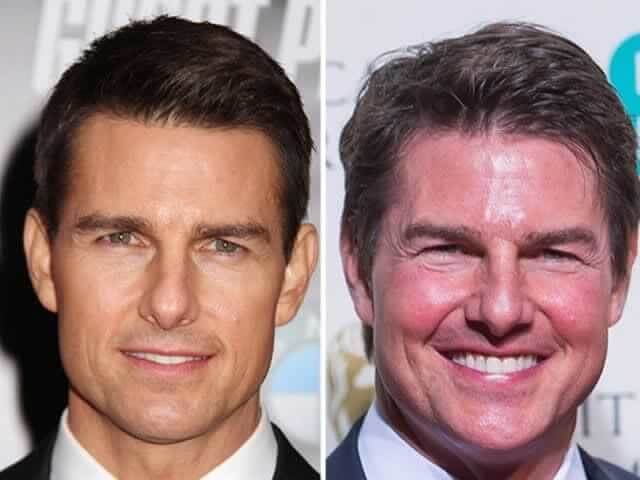 One Twitter user even went on to say that "Looks like Tom Cruise has just been on a Mission Impossible type mission to steal all the world's Botox supply for his face." Some even compared his puffy face to a bee sting. Ouch!
Barry Manilow – $70,000
Although many of Barry Manilow's surgeries are because of his 2003 accident when he walked into a wall and needed dental work and facial reconfiguration, he went under the knife for other reasons as well.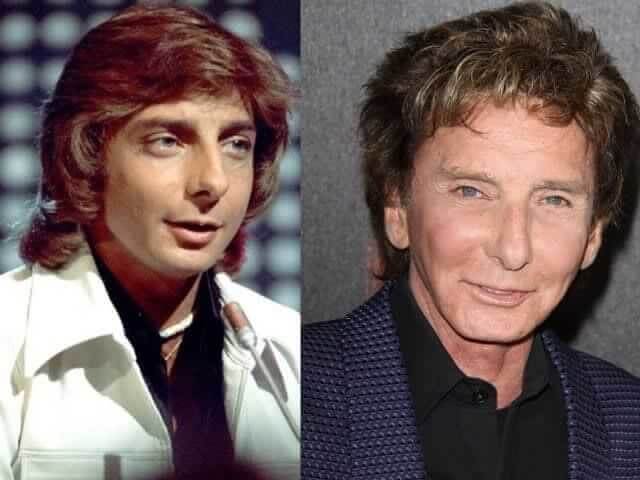 Many plastic surgeons suggest that he also had a nose job and Botox injections. He also had a medical plastic surgery to remove tumors or cysts.
Megan Fox – $8,000
She is considered a sex symbol and everyone is captivated by her attractive looks. Her role in the Transformer was her first shot at fame and since then she has never looked back.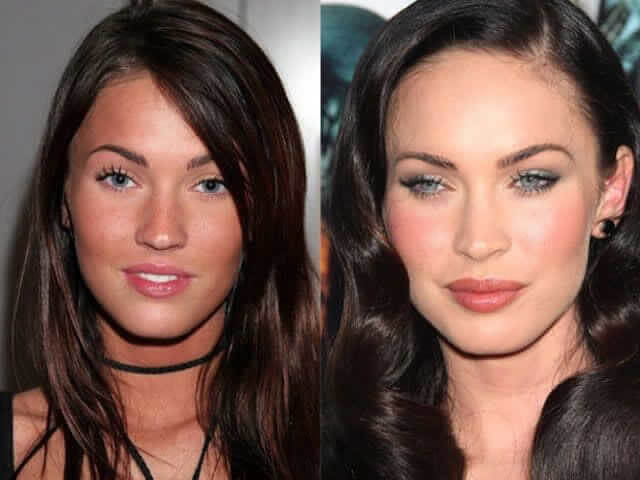 There are rumors that she has had two nose jobs, as well as cheek implants, breast augmentation surgery, and both Botox and lip fillers. However, it is surprising that she was already one of the world's sexiest women before she decided to make the changes.
Rumer Willis – $100,000
It can be said that Rumer Willis, daughter of Bruce Willis and Demi Moore, is the offspring of one of the famous celebrity couples of all time.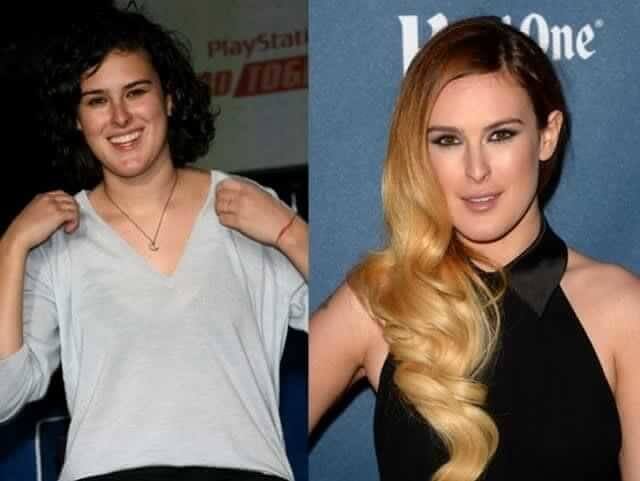 Although she is beautiful, she followed her mother's footstep and chalked up to $100,000 on cosmetic surgeries that include jawline reconstructive surgery and a rhinoplasty along with lip injections and Botox.
John Travolta – Unknown
The famous Hollywood actor has been in the public eyes for decades and it was no surprise when fans started to call out his clear hair transplant and so-called 'frozen face.'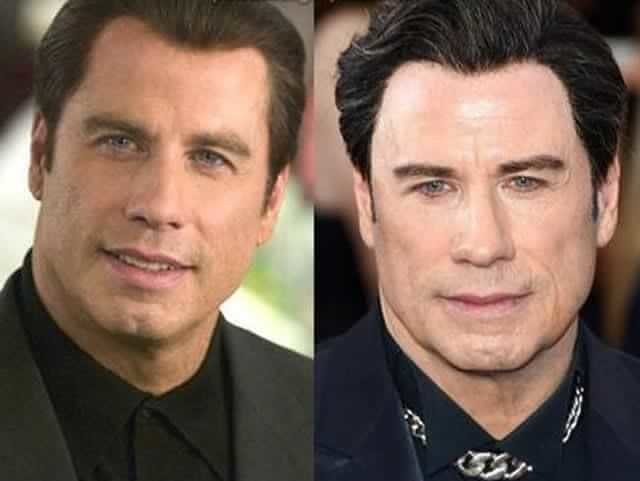 Although the actor has denied the rumors of him getting a Botox and facelift, we are going to let you decide after looking at these two pictures of past and present.
Dwayne Johnson – Unknown
It is really commendable that Dwayne Johnson aka The Rock has made a huge transition from his wrestling career to Hollywood. But did you know that he had to receive plastic surgery to reduce the size of his chest?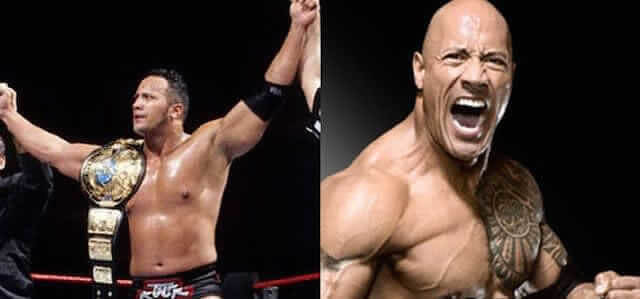 Dwayne is never shy to admit that he has been under the knife several times. He is quite open about it because he does not want to raise the bar of "unattainable perfection."
Courtney Cox – Unknown
Who isn't still in love with Monica Geller, right? Well, the Friends star looks beautiful and it is hard to tell that she is 55 years old.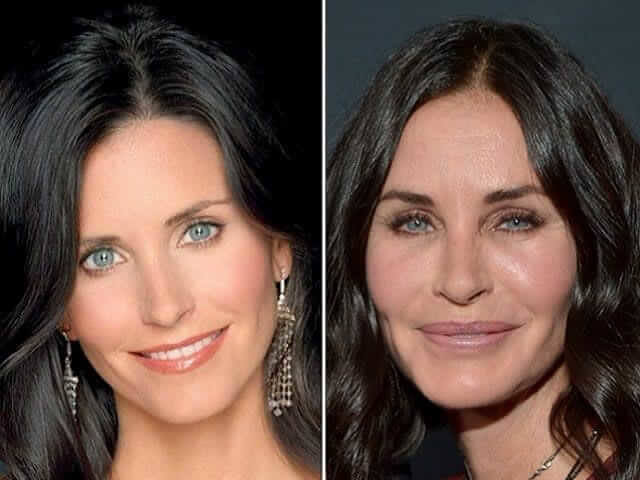 Although she has never admitted to having a nose job or any work done on her face, she has spoken about getting facial fillers and Botox injections.
Roseanne Barr – $45,000
The American actress, comedian, writer, and television producer rose to popularity with her role in the hit TV sitcom, Roseanne.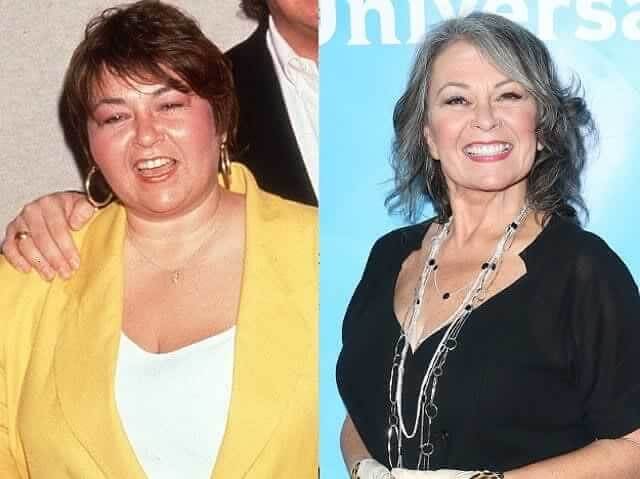 Unlike many other celebrities, her surgeries (tummy tucks and gastric band surgery) were focused on weight loss. It is most probably because she knew she was working in an image-conscious world.
Adele – Unknown
The beautiful and powerful Adele lost a lot of weight in a small time and that helped create some rumors.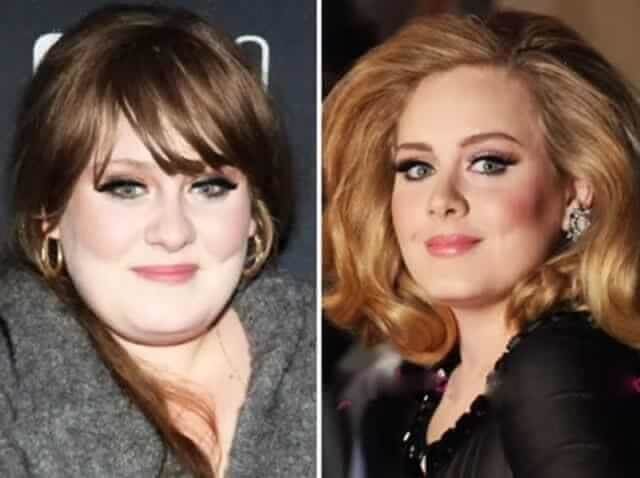 Although she claims that she had throat surgery and it prevented her from eating for some time, many believe that she had liposuction and a nose job. We love her and even if she had liposuction then it still won't change how we see her.
Demi Moore – $500,000
Demi is a natural beauty, but even she had to go under the knife in an attempt to prevent the inevitable aging.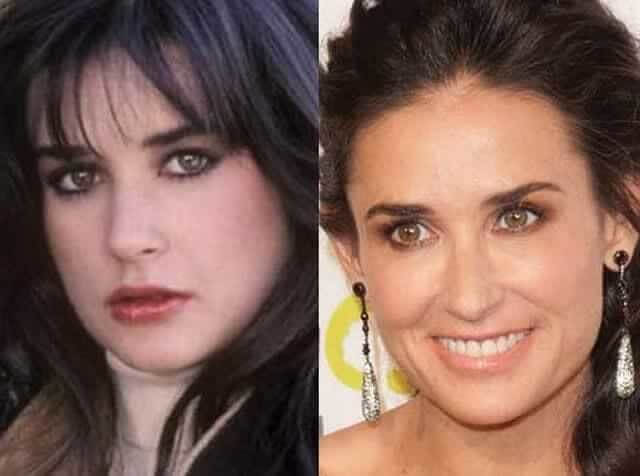 She has admitted to having facelifts, breast implants, liposuction, and at least one nose job. we must say that it all seems to work because she does not look like a woman in her fifties.
Kenny Rogers – Unknown
If you love country song then you must be a fan of Kenny Rogers. Apart from singing, he has also acted in several movies and TV shows.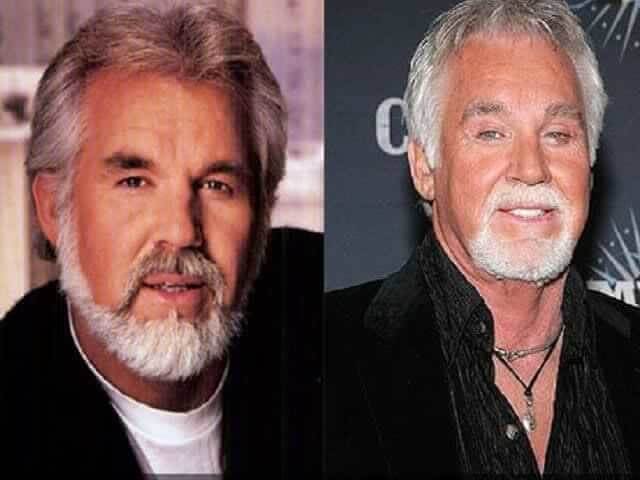 He had a botched plastic surgery that includes an eyelid lift which did not turn out as planned. Hence, it didn't take him much time to come out against plastic surgery. "I'm not happy about it" he said, "it drives me crazy!"
Britney Spears – $2,000
It is really surprising that there are not many rumors about Britney having plastic surgery. After all, she has been in the limelight for over two decades. She has always said that she will never get cosmetic surgery.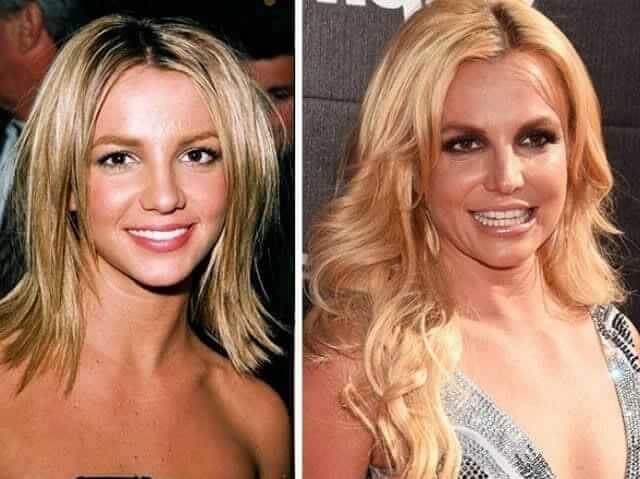 It is fair to say that she is doing a wonderful job at naturally aging. She has admitted to getting lip fillers and facials and we must say that her lips look quite natural (it is not the case with many celebrities).
Stephanie March – Unknown
Stephanie's experience with plastic surgery did not go as planned and it was like a never-ending nightmare for her.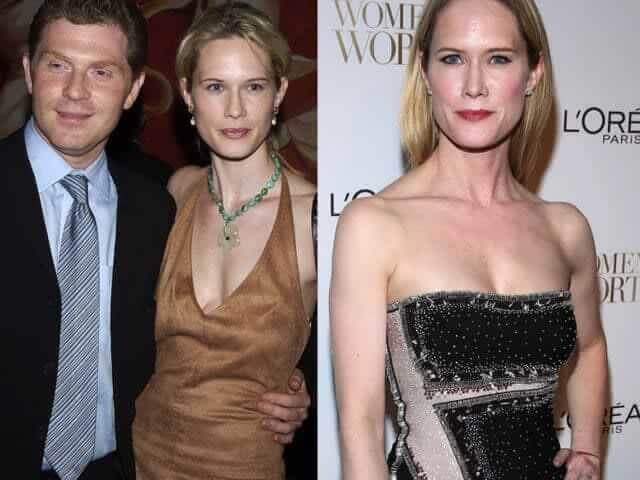 In an interview with Refinery29, she revealed that she wanted to fix her falling apart life and got herself a breast augmentation. However, the surgery was a complete failure as one of her breasts became infected at the cut. As a result of it, she had to go to the emergency room to clear up the infection and she ended up removing all of the work she had done.
Sharon Osbourne – $200,000
As she is married to Ozzy Osbourne, it means that her life is always under media scrutiny. That's why she was always extra careful about her looks before going out.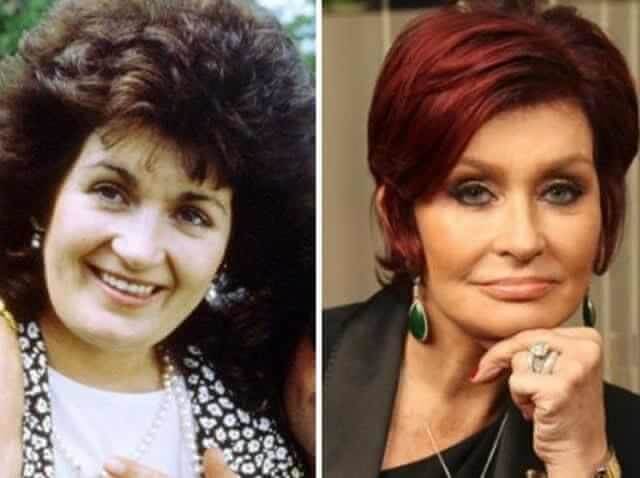 She has now admitted that she was really worried about her looks and had to go under the knife. According to her, she will never do it again. She said: "There's not much I haven't had tweaked, stretched, peeled, lasered, veneered, enhanced or removed altogether."
Clare Danes – Unknown
This pretty actress has said that she is quite open to plastic surgery and it doesn't come off as a big surprise. After all, staying young and hiding the signs of aging can put immense pressure on anyone and here we are talking about one of Hollywood's famous actresses.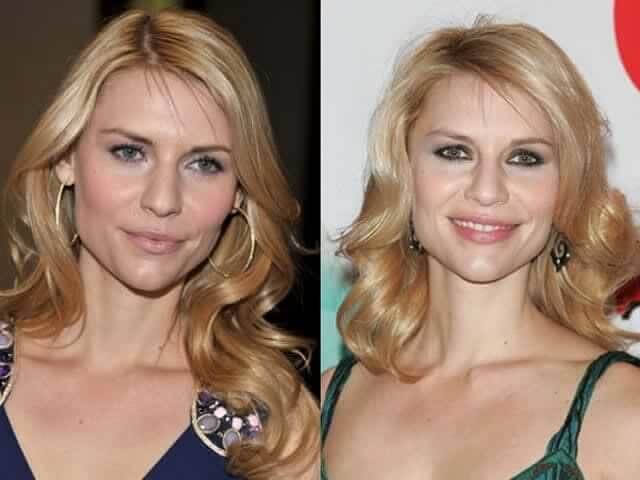 Many experts believe that she has undergone treatments such as lip fillers, an eye lift, and even facial implants. She still looks super beautiful and way younger than her 40 years.
Lara Flynn Boyle – $28,000
Fans of TV show Twin Peaks will recognize her in an instant, others may not. It is reported that she was worried about acting roles going to younger women and decided to do something about it.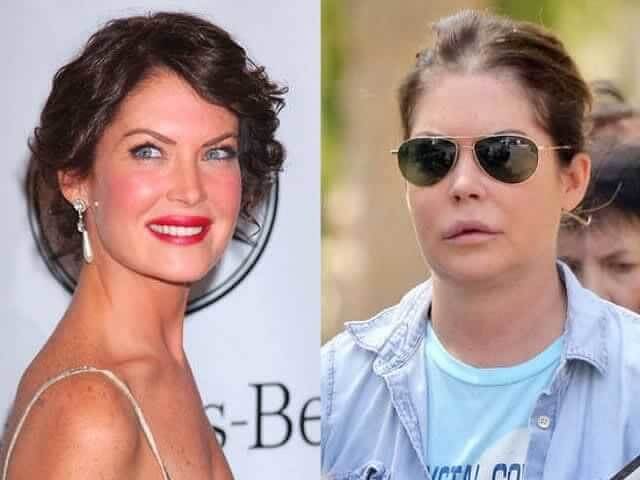 That explains her drastic plastic surgery. It is unfortunate that she didn't get the results she expected.
Kim Novak – $9,200
Known for movies such as "The Man with the Golden Arm" and "Vertigo," Novak was quite famous in the 50s and 60s. She worked with some of the prominent leading men of the era, but work started to dry up in the late 60s and she announced her retirement in 1991.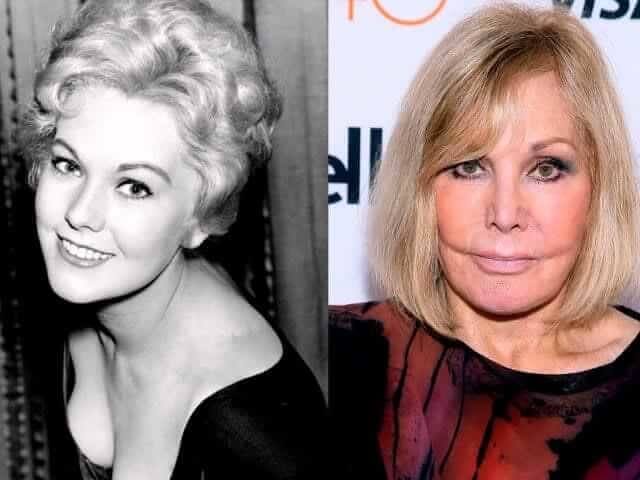 She was totally unrecognizable when she attended 2014 Oscars after having cheek implants, a brow lift, and some Botox injections too.
Nicole Kidman – $1,400
Nicole Kidman is an amazing actress and although she hasn't admitted to getting any work done, she did admit about extensive Botox injections. And she didn't like the result as well.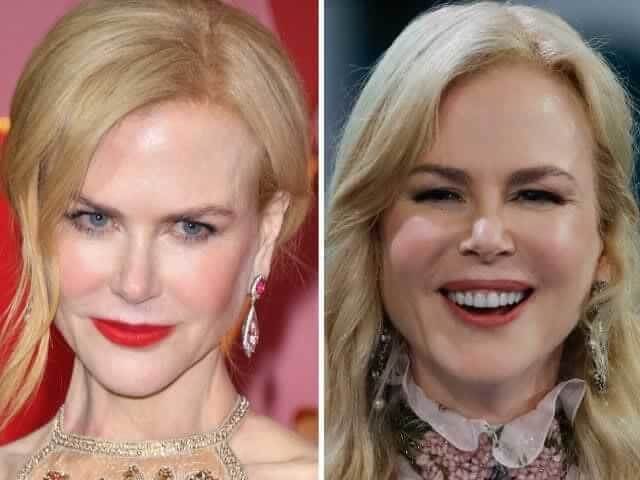 She said, "sometimes you have to find out if the grass is greener on the other side for yourself." However, there are rumors about her getting facial fillers and rhinoplasty.
Blake Lively – $7,300
Blake became famous when she played the role of Serene Van Der Woodsen in TV show Gossip Girl. She is married to Ryan Reynolds and the couple has two adorable kids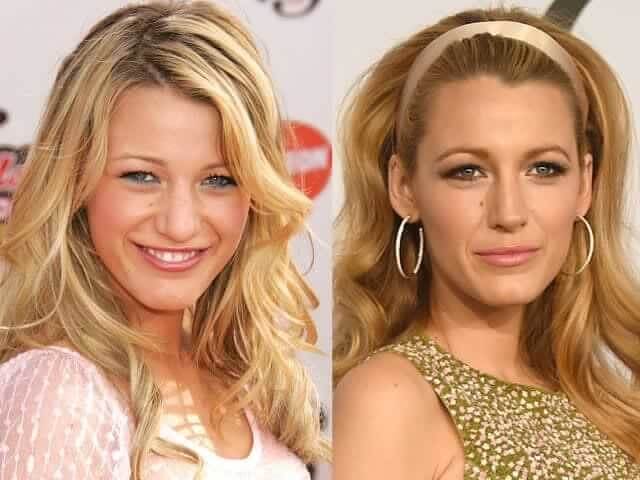 However, there was a gossip about the pretty Blake that she wasn't happy with her face and got some surgery to remove freckles on her face and also enhanced her facial features with rhinoplasty and an eyelid touch up.
Anna Faris – Unknown
Despite rumors of her going under the knife and needles, Anna Faris does not admit to having any work done to enhance her facial appearance. She has only admitted to trying Botox injections.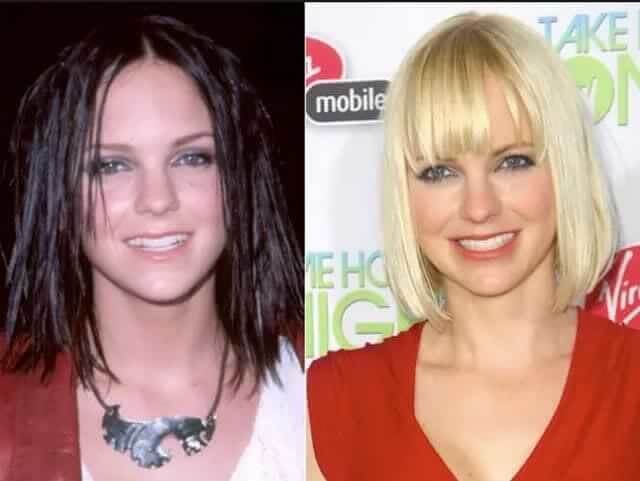 However, experts do suggest that she might have had facial fillers and an eye lift. If you look at her recent photos, it seems like she also had a nose job. Nevertheless, we think that she still looks super pretty.
Michael Douglas – Unknown
This amazing actor openly admitted to having a facelift before getting married to the gorgeous Catherine Zeta Jones in 2000.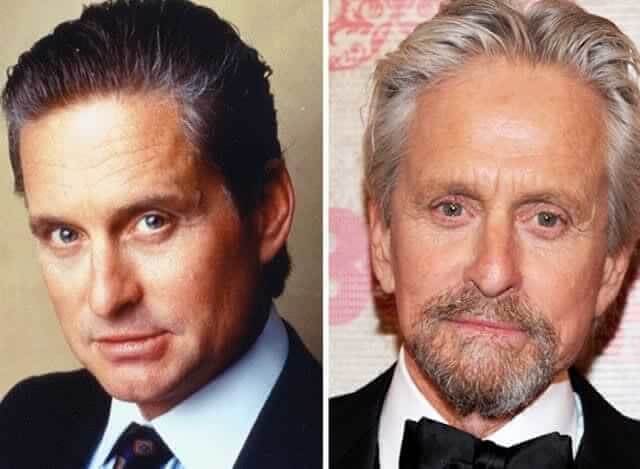 It seems like he gets cosmetic surgeries before big events in his life. He got facial augmentation before his son was born in 2003. We think he still looks handsome.
Dolly Parton – $23,000
Dolly Parton is a multitalented woman and an inspiration for many out there. She seems to age like fine wine, but is not afraid to rely on technology to enhance her appearance.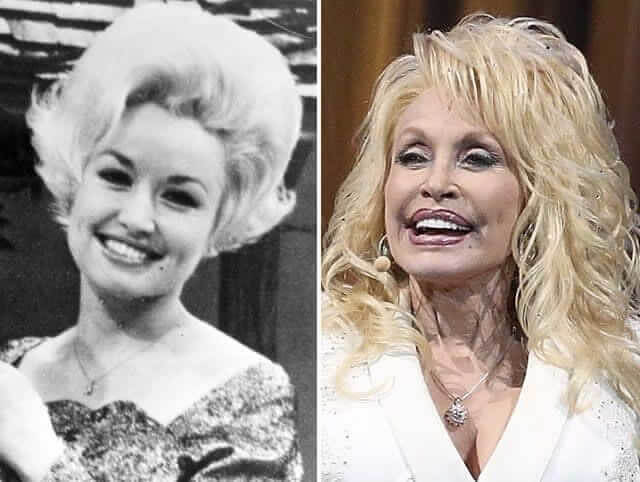 Although Dolly is in her seventies, she is still going strong. As some people believe that all the procedures (a nose job, facial fillers, a lip lift, neck lift, brow lift, and eyelid lift) over the years have made her look terrible, but that's not what we think. She is still a beautiful woman who knows how to carry herself gracefully.
Robert Pattinson – Unknown
If you are wondering why would the Twilight heartthrob need cosmetic surgery, then you should know that he wasn't always in high demand. There is a rumor that he couldn't go into modeling as a teen and that's why he got himself a rhinoplasty.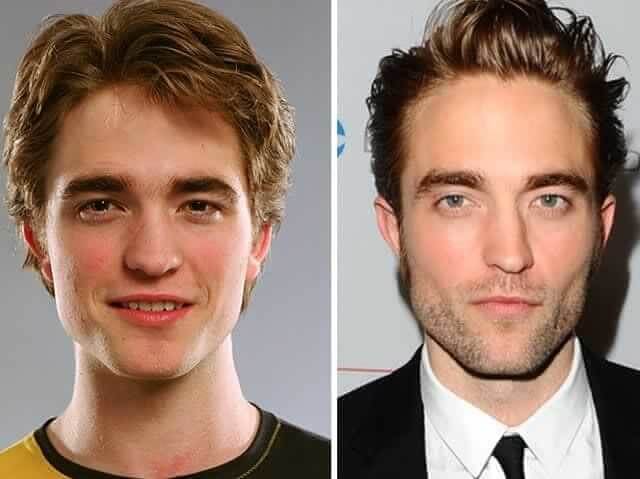 Even if the rumor is true, we are glad he made this choice because it has done no harm to his popularity.
Trista Sutter- $10,650
This reality TV star has made a quite a name for herself with shows like Survivor, Big Brother, and both the Bachelor and Bachelorette. However, the beautiful actress was never quite satisfied with her looks.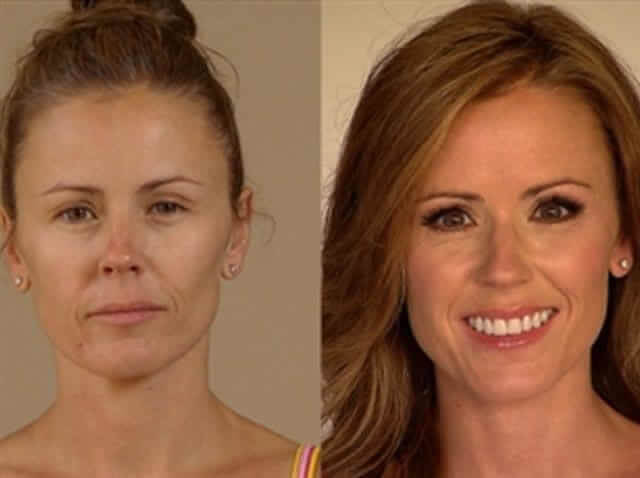 When she was 40, she decided to have her eyelids lifted and reconstructed along with a breast augmentation surgery. That's when she featured in US magazine and Life and Style magazine. According to her, plastic surgery helped her love her body.
Ashlee Simpson – $13,000
The younger sister of actress Jessica Simpson is not only famous because of her sibling. She has a great career of her own as a TV star and she even had her own show on MTV.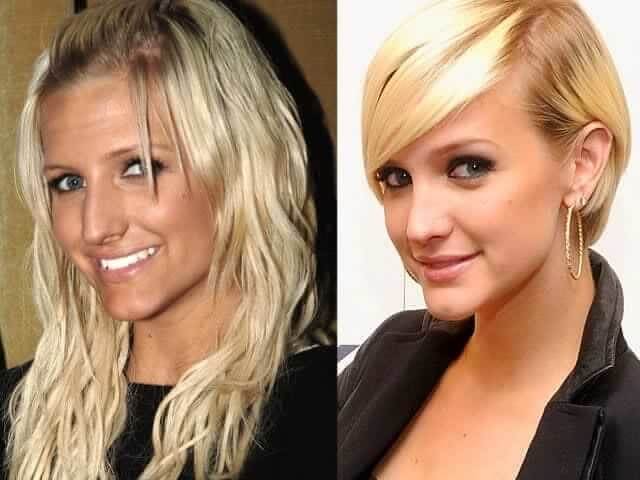 Ashlee admitted that she always felt like she was less attractive than her sister and she would even look at other celebrities and think she could never be as good-looking as them. Her cosmetic surgery includes rhinoplasty among other treatments, though she did not disclose them.
Ryan Gosling – Unknown
It is hard to think of resisting the charm of Ryan Gosling. Considered among Hollywood's sexiest male actors, Ryan has looked classier and way more attractive than before.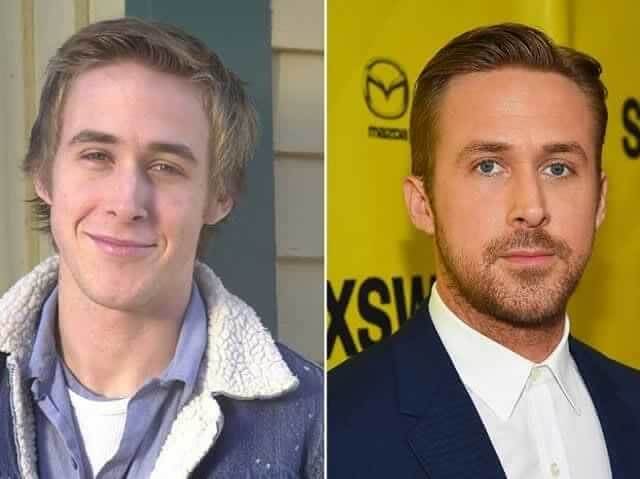 But there is a high possibility that he had a rhinoplasty before his career took off. The pictures do suggest that he may have had got some work done on him.
Nicole Richie – $13,000
Now here is a celebrity who openly admits that she is a fan of cosmetic surgery. She is quoted as saying "Why grow old gracefully when you have the technology to prevent it?"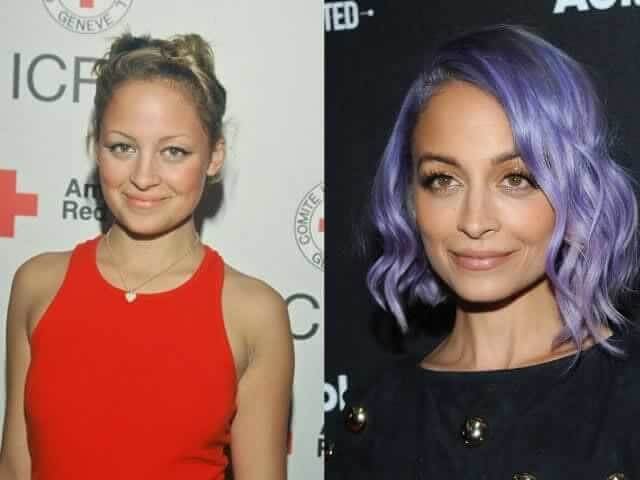 She has a mini boob job (that's what celebs call it) as in it the breast implants have a natural look and there isn't a large amount of cleavage. It is speculated that she had rhinoplasty as well.
Iggy Azalea – $20,000
The Australian rapper's rivalry within the charts with Nicki Minaj is not hidden from everyone. As she had an attractive blonde looks, she wanted more and decided to get a breast augmentation to have a larger chest.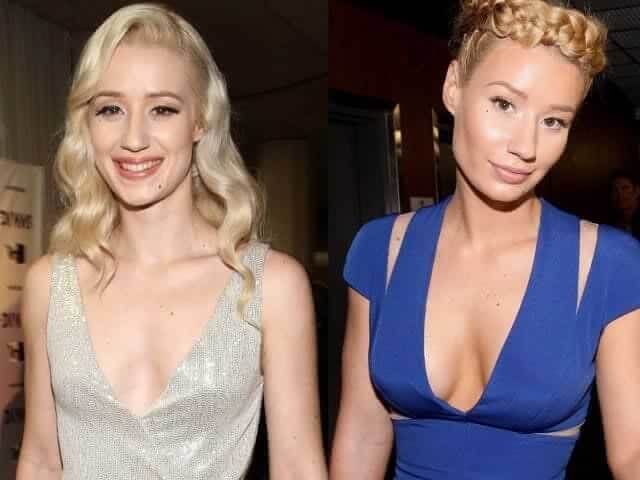 "There was nothing wrong with me. I think it's a personal choice and anybody, man or woman, they should be able to make an informed decision, and if you want to change something, then that's up to you," she said on the Ellen show.
Vivica Fox – $26,085
This beautiful actress made a name for herself after starring in one of the longest-running scripted television programs in the world, Days of Our Lives.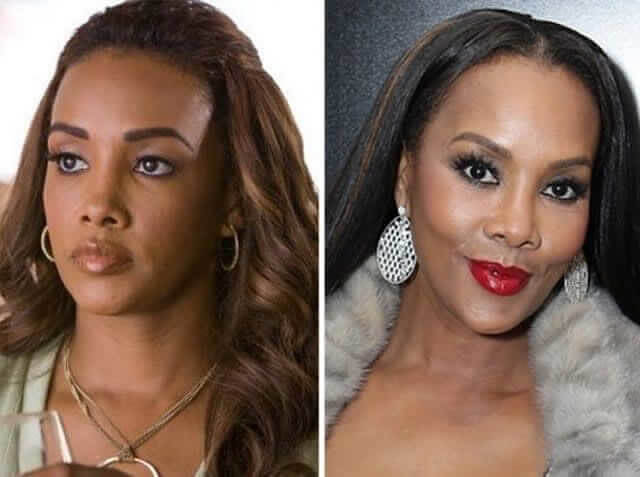 Known for her past relationship with Rapper 50 cent, the actress has paid for Botox and lip injections, as well as a facelift, and both breast and jaw implants.
Christopher Maloney – $92,000
Now this is something that is quite sad and disappointing. Chris was a contestant on the popular talent show The X Factor in 2012. His life was made hell by some hateful comments from people and he even got death threats because some people thought he had a large nose and he was not good looking enough.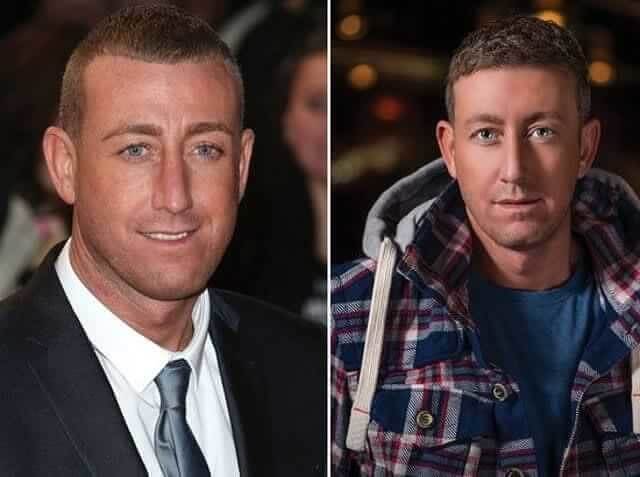 Unfortunately, the hate shattered his self-esteem and he had to to get two nose jobs, an eye lift, teeth veneers, and even hair transplants to regain his confidence. Today, he is happy with his new look but he doesn't recommend such a drastic change.
Ellen Pompeo – Unknown
Ellen Kathleen Pompeo garnered worldwide recognition for her portrayal of the character Dr. Meredith Grey in hit medical drama Grey's Anatomy. The 49-years old actress looks as beautiful as she was 15 years ago.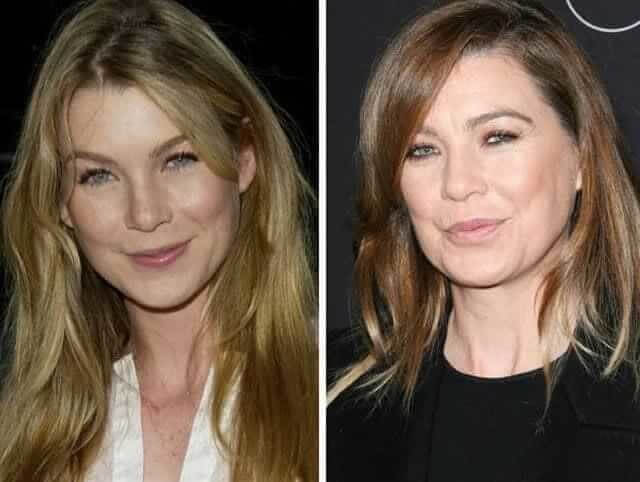 Is it possible that the secret behind her everlasting beauty is plastic surgery? Well, experts suggest that she may have had a neck lift or facelift. One thing can be said with certainty that she has shied away from Botox all these years.
Nikki Cox – Unknown
It is quite clear that the American actress and comedy writer has had lip augmentation and fillers. Her mouth is literally double the size it was.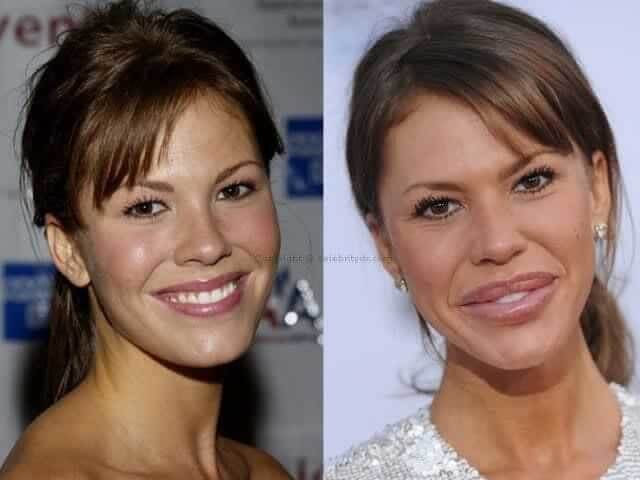 There are rumors that she had Botox and breast implants and that her drastic changes in looks have almost killed her career. However, she completely denies all the speculations.
Tom Jones- $90,000
We have no hesitation in saying that Tom Jones is still the heartthrob for middle-aged women everywhere. Well, he does take good care of his health but he is able to stay hot thanks to plenty of work done on him.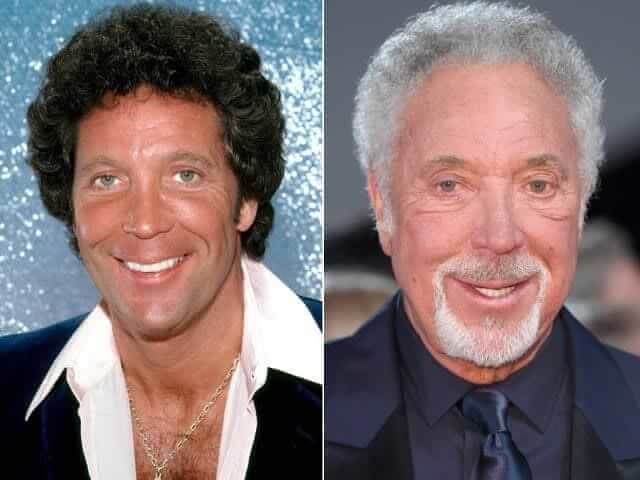 From facelifts, dental work to alternations to his eyelids and his nose, he has been under the knife a lot of time.
Hailey Baldwin – Unknown
Hailey Baldwin has gained immense popularity and it is partially because of her famous father, her modeling career, and her tabloid-worthy marriage to pop star Justin Bieber.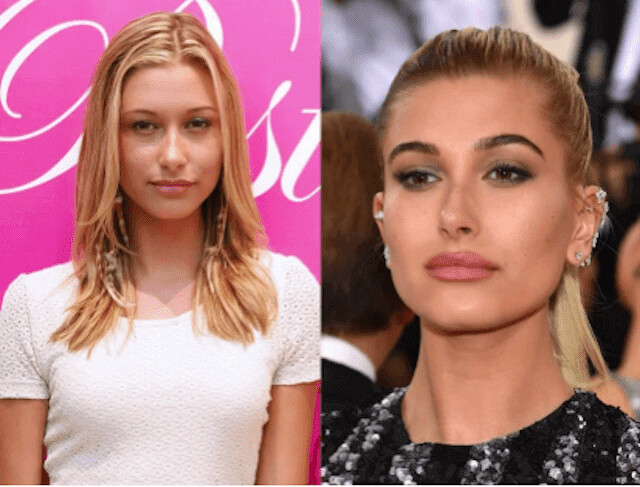 These pictures do show that she has changed a lot and there are rumors that her drastic change is due to facial injections.
Suzanne Somers – $9,000
She was somewhat known as the babe back in the day, but those times are gone. Well, at least that's not what she thought before she decided to regain some of her lost youth.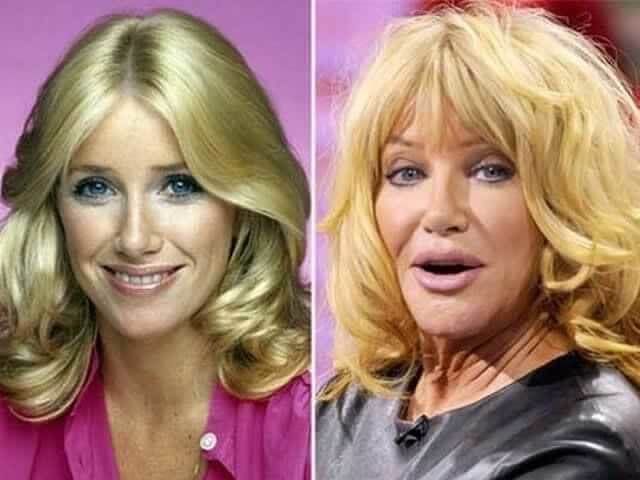 She has spent over $9,000 on her face and neck, as well as her breasts, lips, and jaw. She has certainly changed her look.
Ashley Tisdale – Unknown
Ashley rose to prominence with her hit roles in "High School Musical" and "The Suite Life of Zack and Cody."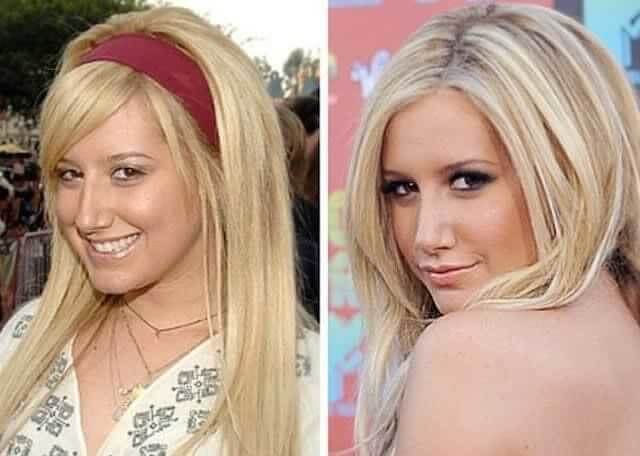 The actress got a nose job due to her deviated septum. There was media criticism that she did it to advance her career, but she maintains that the nose job was for health reasons.
Clay Aiken – $11,000
Clayton Holmes "Clay" Aiken was thought to become the next American Idol. Although he didn't quite make it, his singing career turned out to be quite good as he went on to become the fourth-highest-selling American Idol alumnus.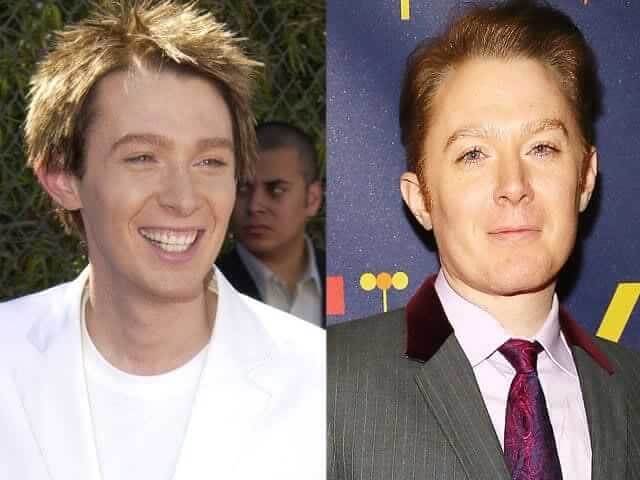 According to Clay, he went under the knife due to a Temporomandibular disorder (aka TMJ). As he needed to have his jaw reconstructed, he decided to some fat removed from chin and neck as well. We must admit that he looks pretty much the same after the surgery as well and we are happy he is doing great now.
Daryl Hannah – Unknown
The American actress and environmental activist made her debut in a supernatural horror film The Fury. Since then, she has starred in some hit movies.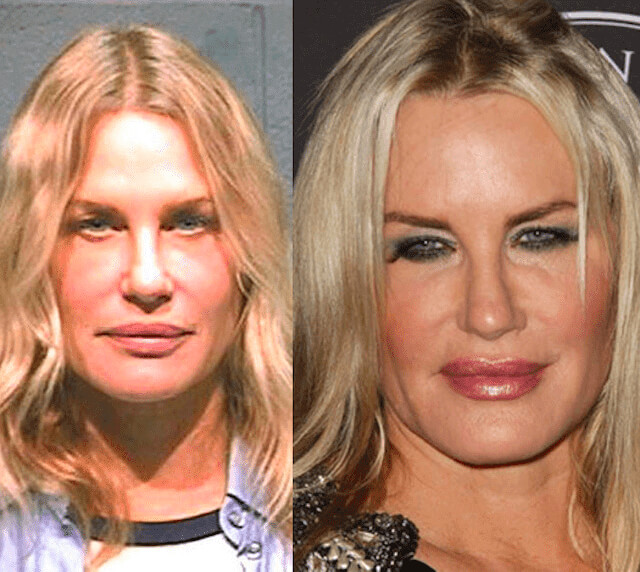 There are speculations that the actress had cheek and lip implants as well as dermal fillers and Botox, but she has not yet spoken about it.
Eiza Gonzalez – Unknown
The Mexican actress and singer became quite popular in recent years, thanks to her elegant style and her fling with sizzling hot Liam Hemsworth.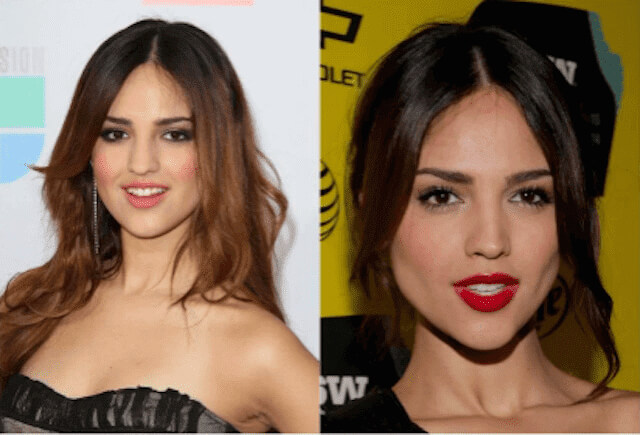 Although she has admitted to getting a nose plastic surgery, there are speculations that she has had more than just one surgery. What do you think about it?