Have you ever taken a photo and been super excited to share it with your friends and family on social media? Well, you might want to take a good look before uploading it. As we've learned from the selfie lovers below, it's easy to miss something in the picture's background if you don't look carefully enough. Whether it's an accidental photobomb or a mirror revealing more than the person bargained for, keep scrolling to see how quickly these missed details turned into hilarious photo mishaps.
What a Cute Couple
We must admit that it's a cute couple. And yeah the human couple looks somewhat OKAY as well.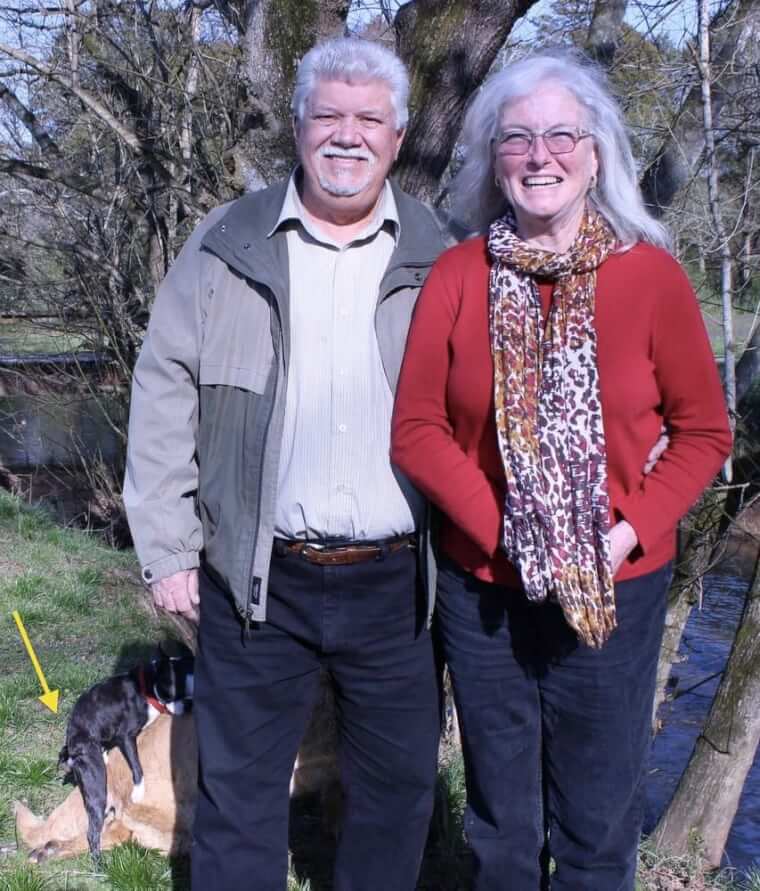 The amorous couple behind these humans doesn't care about cameras and that's why we love them.
This Photo Is Dedicated to Helpful Grandmas
It looks pretty evident that the grandma in this photo is really supportive. That explains why her grandson isn't shy to flex in front of her.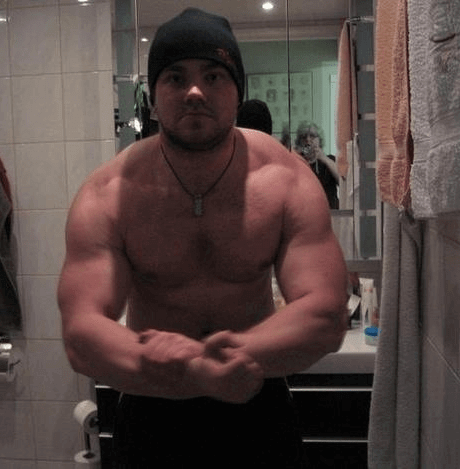 Maybe his grandma is giving him some "pro tips" on how to flex.
Just a Regular Family Fishing Day
To be honest, we cannot blame the kid in this photo. When nature calls, you got to do what needs to be done.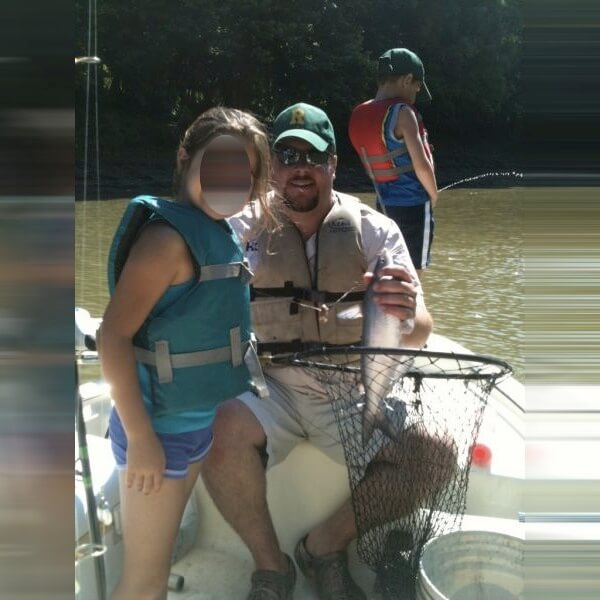 When you are on a small boat and there's nowhere to go, you have to pee in the open.
And That Sweetie, Is How How Babies Are Made
She went to see giraffes and absolutely loved them. Instead of just capturing the photo of their daughter, the parent became a wildlife photographer.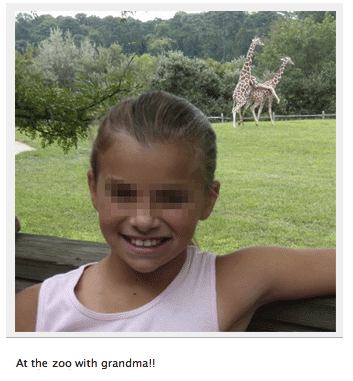 Maybe it was her parents' way of showing her how babies are made.
In the Wrong Place at the Right Time
It may look like a simple photo at first, but if you look closely, the man in the back seems like a tiny person riding the woman.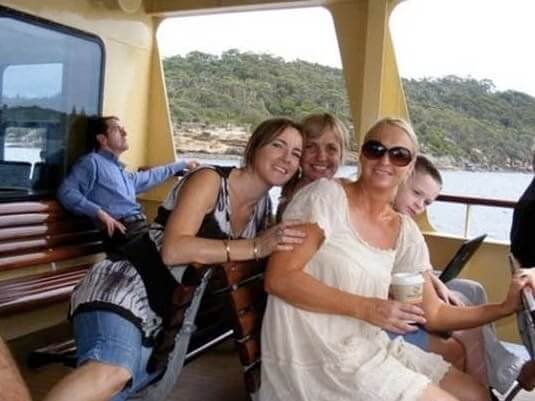 Just to complete this photo, all he needed was a cowboy hat. Yee-haw…
They Said Golfing Would Be Relaxing
Okay, so we are not sure what to say here. Did he hit the ball so hard that it unbalanced the golf cart?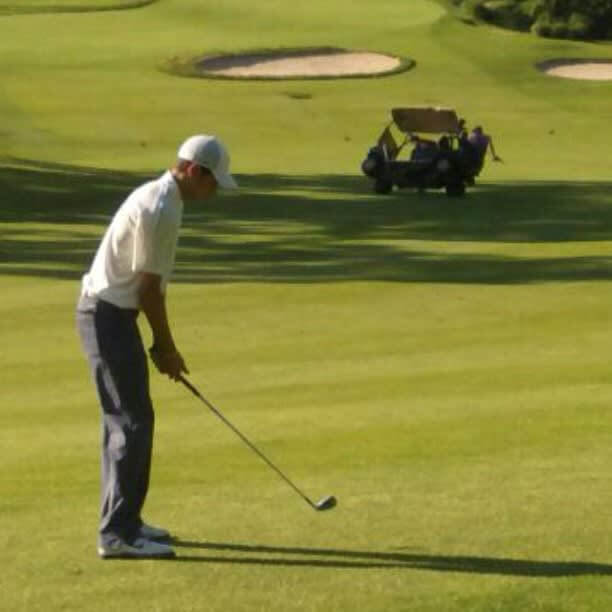 Or if scenario one is not true then where the ball is and what is he trying to do here?
Apparently Only One Person in the Family Could Dress up
We must admit that it is a rather cute photo than an embarrassing one.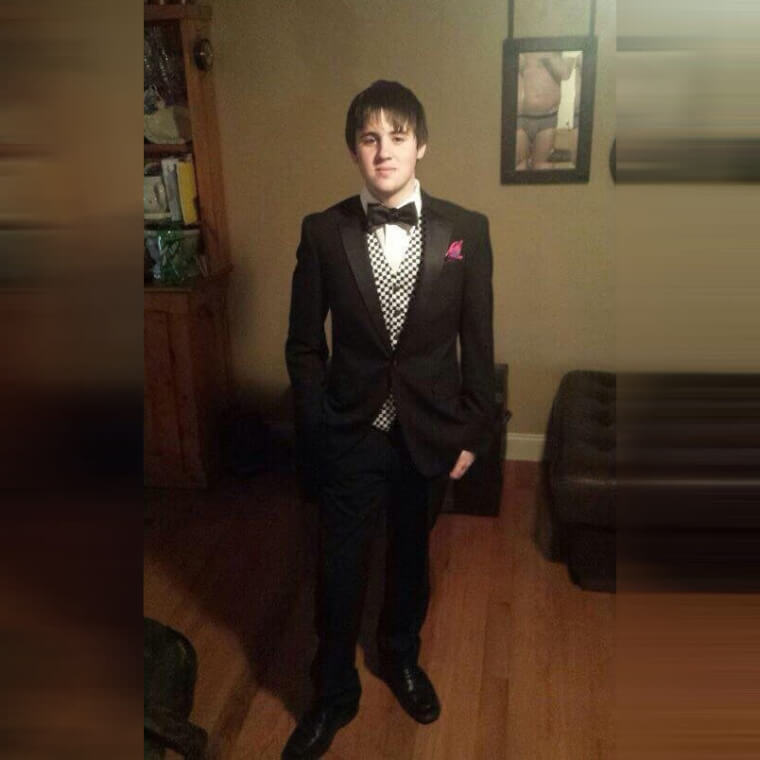 The dad is so proud of his dapper son that he failed to notice his reflection in the mirror.
Cute Pregnancy Photo Turned All Wrong
This beautiful pregnant lady just wanted a good photo before the delivery. What could go wrong, right?
Well, the dog behind her had other plans and he perfectly executed them.
Someone Feels Slightly Betrayed
At first, this was just a wholesome photo. This young guy wanted to take a picture with one of his favorite Disney characters and decided to pose with Woody. No big deal, right? Well, apparently, it was. Did you notice the creeping Elmo? He's not so happy about the photo and must be a bit jealous. Although it is pretty hilarious, you can't deny that. Sorry, Elmo, maybe next time.
Poor Elmo looks betrayed and shocked he wasn't asked for a photo, but he'll get over it soon enough. Let Woody have his time to shine in the spotlight.
Once You See It, You Can't Unsee It
After looking at this photo, we couldn't think of anything else except for the movie The Shining.
Apparently, the original poster of this photo had this on their refrigerator for years before they realized there was something wrong with the photo.
Dad Trolling At Its Best
This super cool dad wanted to join the party as well and so he came up with a perfect pose.
We are sure this girl will try to avoid her extra-embarrassing and totally hilarious dad by being extra careful in the future while taking photos.
Well, That Was a Nice Try
We must give him some marks for trying but then we should take away those given marks for carelessness.
The bills are not the same size and this just goes to prove that internet persona is mostly a fantasy.
A Flawless Moon Shot
When you are taking a photo of a cute girl such as this one, it is best to check the background in advance.
Once the photo was taken, we don't know why it was uploaded. Perhaps, the photographer wanted to show the world his/her photography skills.
Fighting Crime Together
This group of friends dressed up as The Power Rangers for Halloween and wanted to get a cool picture together. So that's exactly what they did. Only they didn't notice until they got home that some special guests were in their photo. Did you catch it? Well, apparently, some policemen standing nearby thought it was a good idea to photobomb, and no one noticed! What a powerful squad ready to fight crime.
This photo is hilarious, and having police officers, of all people, photo bomb is exceptionally fitting and adds to the whole superhero element.
This Wholesome Photo Quickly Turned Sinister
We are certain this photo gave some moviemaker an idea about his/her next horror movie.
It looked like a harmless photo at first, but it gets creepier if you keep on staring at it.
When Your Hands Get Cold, There's Only One Place to Put Them
Before you start judging the hand-warmer in this photo, just do consider the fact that it was extremely cold outside.
It was freezing at that time and the hand-warmer had to improvise.
Cats Just Have to Get Into Everything
This picture is one of the many examples of why you shouldn't take a photo in the bathroom.
There is always something embarrassing in the bathroom. In this case, it seems like there is a cat that is drunk.
The Cutest Photo Bomb
Okay, we must admit that this is a really cute photo bomb and we fully approve it.
The doggo must be tired of these two girls taking selfies all the time and decided to do something about it.
A Special Day Featuring a Special Guest
What a sweet moment captured on film. This couple went on a nice date to the zoo, their favorite place. That's when this guy decided it was time, so he waited for the perfect moment and then popped the question. It couldn't be more perfect until, wait, what was that? Oh, just a hippo who wanted to join in on the special moment! That hippo looks like it is silently judging them and not amused at all.
This is definitely a proposal you could never forget. The hippo looks like it's thinking, "I remember when my dear husband proposed to me…"
Well That's an Easy Way to Give Yourself Away
New smartphones aren't cheap, no matter the brand. Apple iPhones are some of the most expensive, sadly. When you buy electronics secondhand, there's always a risk the ad isn't thoughtful. Here, we see it's more than a risk: It's a guarantee!
This gal tried to sell an item that was labeled smoke and pet-free on her ad. As you can see, she is pretty involved in smoking and petting. Liar, liar, cig on fire!
Family Vacation Gone Wrong
You could say that they were trying their best to take a perfect family photo.
But we are not here to give marks for trying, right? The surfer in the background did a great job of making us laugh.
It Was Supposed to Be a Sexy Selfie
The doggo wanted to have his photo taken with his lovely owner. There is nothing wrong with it.
However, he wasn't allowed to come in and so he had to do something about it.
Her Hairdresser Must Be in the Background
The caption says that this woman is so happy with new hair and indeed she looks quite happy.
However, when you look in the mirror, you come to realize that her hairdresser was the one who took the photo. Customer service at its best!
When You Realize It
These beautiful girls were taking photos for their social media accounts and then there was a special guest appearance.
The spidey just wanted its photo taken but one girl got super scared. Fortunately, they didn't delete the photo. Everyone… say Hi to spidey.
Jason Voorhees Came to Congratulate The Couple
Aww, that's so considerate of Jason Voorhees. He came especially just to congratulate the couple.
Or there is a possibility that this picture was taken on the new set of Friday the 13th.
A Perfect Family Photo
This family wanted a family photo and was trying their best to include their doggo in it.
However, the doggo didn't want his photo taken and decided to take things into his own paws.
Do Not Turn Around
This little fishy is just swimming around, minding his own business. But there's someone close by who's just watching. And by the looks of it, it's not the first time this has happened. Being roommates with a stalker cat must genuinely be a fish's worst nightmare. Luckily for this guy, the glass protects him, at least for now. With that expression, this tiny fish looks shocked. What a priceless shot!
Do not turn around. Just move slowly, and maybe the cat won't even notice you're there.
The Perfect Outfit Fort Zoom
This guy looks great in that jacket and it was a good decision to post his photo online.
But we must say that this picture could've looked much better if he had put on some pants.
This Guy Must Feel the Breeze
We just wonder that can't a person feel a breeze when too much of their backside is hanging?
Apparently, that guy in the back didn't care much about it and we applaud his confidence.
Enjoying the View of Full Moon With Fresh Beer
We can say with certainty that even plumbers have better self-awareness that the guy in the background.
That brings us to the same question: why take a photo when it is so obvious that there is someone with their backside hanging.
Clearly Not Everyone Had a Good Time
At first, this appears to be just a nice photo of two people at a fancy event. They're dressed nicely, which seems to be for a special occasion. But if you look closely, you'll realize not everyone is enjoying their night on the same level. The young girl in the background seems super mad and can be seen giving the double bird to someone. What did he do to deserve that?
Whether it was a good or bad time had by all, they definitely felt something!
It's a Foot…We Repeat, It's a Foot
If you thought of something else after looking at this photo then we won't blame you for it.
We must admit that it fooled us as well. However, a second look confirmed that it's just a baby foot.
Rear View Mirror
We just hope that she went to the guy and asked him why was he checking her out.
With proof as solid as this one, she could've easily confronted him.
Might Not Want to Keep This Baby Pic Afterall
We don't know why people keep on making the same mistake over and over again.
The internet is full of pictures such as this one and yet they don't look twice before posting their photos online.
Great Wine Glasses
This person was reading to have a great time and decided to take a photo of two wine glasses.
However, this person captured something more than what he wanted. Or maybe he had no intentions of capturing the wine glasses in the first place (wink-wink).
Working On Thesis Drains Your Mind
Most of us know that working on a thesis can be really exhausting. We find his used hashtags quite hilarious.
This person just wanted to celebrate the end of the school year in style: with champagne and porn.
Grandma Must Live Among Nudists
It seemed like a simple photo to us at first glance, but that completely changed when we looked at the extreme right corner of this picture.
A perfectly good looking family photo got ruined by a couple of bums. Way to go guys!
Don't Mind the Upside Down Baby
We had to look at this photo several times and still, we are not sure if he is throwing a baby or not.
If he is then it is a normal thing, right? We just hope that the toddler was fine.
Photo Bomb Perfection
These ladies were all set for a sizzling beach photo session until the guy in the back decided to make a grand entry.
We are not sure how many times he walked by this area of the beach (at least a hundred times?)
Casual Browsing
This girl got caught doing "casual browsing" only because of her own big mistake.
Who takes an indoor photo in a dark room with sunglasses? Seriously?
It's Just Bad Lighting
Even if there is something odd in your photo, you always have that one friend who finds the perviest thing in it.
In this photo, there is an issue of bad lighting and nothing else. You can trust us here!
Deck Relief
You must have a friend who knows how to ruin almost every photo, right?
Well, you should introduce your friend to this guy who knew how to ruin this perfectly fine photo.
Stay Far Away From This Guy
Want to buy a shotgun from this person? Go ahead but make sure you purchase it only on one condition.
The seller must wear some shoes before he answers the doorbell. Gross!
It's a Harmless Foot
The man in this photo is so unfortunate because this photo became viral all over the internet for the wrong reason.
A lot of people have dirty minds and they quickly jumped to conclusions. We feel for you man!
Go Back to Work, It's Just a Shadow
These two beer pongs players are really good at this game and they are good at something else as well. Guess what?
They are good at looking cool while their friends take photos of them.
Don't' Worry…There is Nothing To See Here
Oh, we can assure you that the background is just fine and there is no need to worry about it.
There are just some kids trying to stuff a baby into cannon. It is totally normal.
Photoshop Fail
Okay, Photoshop is good if you are trying to make a meme or something, but not when it is used to hide the truth.
This woman was busted and she blamed the filters, but it was too late for her.
Letting Others Know
Although this seems like a funny post, it may have a much deeper meaning. Who knows this person was indirectly asking for help.
We just hope that this mistake allowed some of his/her friends to reach out and help.
Not Good At Keeping Secrets
Have a friend who sucks at keeping secrets? Well, you should send this picture to him/her.
This person was just too clueless to hide the information he/she wanted to keep a secret.
Just a Desk Chair
Okay, we know you have to take a second look at this photo but how could you think so wrong in the first place.
It is just a desk chair that looks super harmless. We are so ashamed that you were starting to get offended by it.
Never Share Too Much Information
If you ever needed an example of someone sharing too much information, just look at this picture.
This gerson just shared a causal screenshot which quickly revealed information that was meant to remain hidden.
Not a Good Deal
Although you may get two copies of Frozen for $15, you might be giving your money to a person who will later spend it on drugs.
The crack pipe in this photo shows that the person is too stoned to take only a simple photo of Frozen DVD.
A Scary Little Surprise
The idea of girls' night out seems pretty cool and enjoying a Vikings game takes the fun to the next level. But wait!
It won't be fun without taking a photo, right? Well, ignore the young boy who is staring back at the lens with a sinister look on his face.
Where's Waldo?
This may look like a simple photo at first glance, but you will find Waldo if you look closely.
To be honest, we thought finding Waldo would be difficult.
She Didn't Notice It At All
This woman was so much focused on her own skin condition that she didn't notice the naked man sitting beside her.
But she must have looked at the photo at least once before posting it right? We don't think so…
Pervert Spotted
This was a fun selfie until it revealed a pervert who was snapping upskirt photos of a woman.
This photo must've been sent to the local police. We hope this creepy dude gets caught.
Questionable Tree Placement
We have to say that the tree's placement is a little unfortunate for the store.
It is fair to assume that the store named "Forget Me Not" will never forget this one.
Now We Know Why
If any of this person's friends were confused about why his/her license was revoked; now we know why.
As this person is driving at 40mph and reading this mail, we are glad the license got revoked.
Can I Just Use The Bathroom In Peace?!
Some couples have no boundaries, and it seems like this pair are one of them. While her boyfriend sits on the ivory throne, this Minnie-Mouse lookalike thought it would be a great time to capture a photo of her adorable costume.Though the boyfriend doesn't look so happy (and we can't imagine he's happy she posted it either), we're certainly glad that she took this opportunity to snap a photo for the world to see.
We wonder if she did this on purpose to prank the guy, or if she was just totally thoughtless. Either way, we hope he got her back at some point!
We're Concerned For Her
Okay, for this one, you've really gotta take a closer look. This girl seems to be taking a normal, pretty selfie, and she looks great! But upon closer inspection, we see there's another character in this photo. Look between the headrest, and you'll see a man making a sinister face. We sure hope this is a prank, or a friend of hers just goofing around in the background. Otherwise, we hope she's safe!
We wonder what she and her loved one's reactions were to this photo, and we're just dying to know who this man is and why he's in her car!
Someone Was Out to Get Her
Bollywood actress Neha Sharma could not have known just how much this innocent photo would change her life. The Indian beauty decided to post a selfie on Instagram one morning, but before she knew it, someone doctored the photo and threw in an intimate toy in the background. The photoshopped photo spread like wildfire and became instantly viral, unbeknownst to the actress, who had no idea what was going on.
Even Sharma's colleagues on set began to act strangely around her after seeing the photo. She ended up taking matters into her own hands and posted the original photo again on social media, calling out those who made the edits.
These People's Awful Online Shopping Stories Are Nothing Short of Hilarious
Jonathan Dunlap
This article was originally published on TheFunPost
Ah, the pleasures of ordering from the internet: we don't have to leave our homes, and we can find anything with just a few clicks. But sometimes, things take a turn for the worse as what we thought we ordered and what we got is just a little… different. And while the back-and-forth with customer service is never fun, these online shopping fails at least provide us with plenty of laughs. Keep scrolling to see some iconic moments of "expectations versus reality" when buying online.
One of the Masks Got a Little Extra Botox
Some things just look way better on the internet than they do in real life, whether that's due to poor advertising, the models who tried on the actual product, or just coincidence. What's certain is that this lady must have been quite disappointed when she found out her cosmic-inspired mask didn't have the same luscious lips advertised. Well, thankfully, it's just a face mask; no shortage of cool face mask designs out there to purchase.
There's a lesson to be learned from this lady's misfortune. When buying clothing items from the internet, we recommend checking the customer reviews and the comment section before you make any purchase.
Looks Like Somebody Else Got His 3 in 1 Body Wash
Wait a minute – that isn't a bottle of Nivea 3 in 1 body wash, as the shipping label indicates. No, it's not even close. That's something entirely else. That's a suspicious jar of Zatarain's Cajun Injector made out of Creole Butter. That Cajun Injector doesn't look half bad, and lord knows our food needs some Cajun injections. But you know what doesn't need Cajun? Our entire bodies while we shower.
No matter how delicious this jar of spice may seem, there's one thing we don't recommend people do, and that's to smother their body hair with it.
Oh, So This Is the Guy That Ordered the Cajun
So if we were wondering where the previous guy's Nivea order went, we now know… Seriously! This person who posted these bottles of Nivea explained, "I Keep Trying To Order Zatarain's Cajun Injector Creole Butter, But I Keep Getting Soaps." We've all been there – you've planned the perfect recipe, you painstakingly collect heaps and tons of ingredients from different stores, local markets, and online commerce shops, only for the online order to get completely messed up.
Still, it could be worse – he could have ordered a lot of soap and gotten a jar of Cajun Injector. Everyone knows what to do with soap, but what is there to do with a jar of Cajun Injector when you don't know how to cook with it?
Well, It'll Certainly Protect You From the Sun
This is one of those cases where the thing you think you're buying turns out to be quite different from what it actually is. Advertisements definitely have a way of playing up reality, and this is even truer when it comes to products that one buys on the web. Thankfully, the things you end up getting are sometimes so different that it's actually hilarious, making the whole experience worth it.
The person who ordered these beauties was trying to make sure that their family, who just moved to Florida, got a little bit of extra protection against that all-too-scorching Florida sun. He didn't get the hat the model promised, but he got a good laugh out of the whole deal.
Always Check the Comments Section
Isn't it the best when clothing is made to look one way in advertisements and then end up looking unrecognizable? For that exact reason, we have the online comment section and reviews to tell us exactly what's up. If there's one thing online shoppers have learned to trust, it's public opinion. So it looks like this person either didn't glance at the reviews, or she was the first of her size to order the piece.
The lesson learned: some patterns look great on any part of a dress, while other kinds of designs should be carefully placed in certain areas and kept far away from others.
This Is Definitely Not What He Ordered
This person used eBay to order toothbrushes from China and got… this instead. eBay has got its priorities straight, that's for sure. Forget the boring old toothbrushes these people initially ordered; you could get those from pretty much anywhere. You don't need eBay for those pieces of dental hygiene. You see, eBay is for ordering some truly unique products, like this eye mask designed to resemble a dog's face.
One can only imagine what other incredible and off-kilter pieces of merchandise are just waiting to be purchased on Chinese eBay. Now, you may not get what you order from there, but you're guaranteed to be entertained.
Merchandise These Days Is Getting Pretty Abstract
Damn, the new Wallace and Gromit merchandise items have this deeply existential vibe to them. Just look at that image of Gromit as a mug, drawn onto a regular white mug. That's not just a standard piece of kitchenware; that's a modern work of art. But something tells us the person who ordered this online felt a little differently. Yeah, we can't imagine getting a picture of the coffee mug you ordered printed on another coffee mug.
We're just dying to see the description for this mug online. Was there any indication that this would arrive, or did they trick their customers?
When You Try to Order From the Kids' Section
This person learned the all-too-important lesson of checking the size of whatever you're ordering online the hard way. The thing is, we've definitely had the misfortune of making the same mistake. Except we probably deserved it for searching the children's section for cheap clothing instead of buying from the regular adult section like functioning members of society. Oh well, some 6/7-year-old girl will be glad to receive those tights!
Despite having experienced the misfortune of ordering something way too small for us online, we were caught off-guard by how this person managed to get their order wrong. We've never seen anyone mistake age for size.
How to Traumatize Your Child on His First Birthday
It's often said that although we cannot recollect the events that made up our lives throughout our early childhood, some events were so memorable and intense that they left a permanent mark on our minds and bodies. Now, we're not going to say that this little figurine of a monstrous astronaut necessarily traumatized somebody's one-year-old son, but we're also not not going to say it if you know what we mean.
We bet the parents who thought they bought their child an adorable astronaut-themed cake-topper were also quite overwhelmed. We hope his following birthday cakes will be a bit less scary.
Game of Thrones Scarf? Why Not a Michael Jackson One Instead?
Winter must've been on its way, so this person decided to purchase a lovely new scarf. But not just any scarf – a Game of Thrones-themed one with the flags of all the different noble families. But that's not what this guy got… He ordered a Game of Thrones scarf, and instead, he received a collage of Michael Jackson photographs, which is, to put it bluntly, weird. And unexpected.
We're sure this Game of Thrones fan was pretty bummed his scarf wasn't what he expected. But we hope he was also able to laugh at the bizarreness of the situation!
So Are They Photographing These in Ant-Man's Apartment or Something?
So going by the size of the mirrors in the bottom picture, we'd have to say that the red sofa should be about the size of a hand and that white coffee table's around the size of a finger. Now, there is a technical question that baffles us: did they make regular-sized furniture for the photoshoot, or did they just make a tiny little set with all the small items?
There is, however, a third option, and that would naturally be Photoshop. Oh, the wonders of digital editing. It truly is both a blessing and a curse in our day and age.
Worth Every Penny
Army veterans deserve appreciation for their service and sacrifice. That's probably what this person's mom was thinking about when she went out of her way to get her dad, who served in Vietnam, a wreath to commend him for his service. The thing is that what she got turned out to be totally different from what she had thought she was going to get. The red, white, and blue eagle on the left looks like it's much higher quality than the one on the right.
Thankfully, no harm was done, as the grandfather apparently enjoyed his gift nonetheless. Even more proof that what counts in a gift is the thought behind it, which is comforting to know.
It Really Seems Like They Didn't Even Try
Let's break this down for those who aren't quite sure what's going on in the photograph (like we were just a second ago). On the left, we see a cool table with an awesome design made of natural wood and blue paint; on the right is a low-quality table that looks like it had a bucket of blue paint spilled all over its wooden surface before the creators decided it was finished.
While the first table is beautiful and creates the illusion of spilled paint, the table on the right turns that illusion into a much less impressive reality. We definitely wouldn't recommend buying this to a friend.
"Children's Cake" Doesn't Usually Mean "Made By a Child"
Usually, when people order themselves or their loved ones a cake for their birthday, they do it because they are under the impression that the cake they're ordering is well above their pay-grade as bakers. What we're trying to say is that people buy the things that they can't make themselves because of a lack of time or skills. This cake, however, broke all our rules when it comes to ordering birthday desserts.
We're not sure how anybody felt comfortable sending off that monstrous, nightmare-fueling piece of Lilo and Stitch birthday cake, but it's safe to say that the paying customer probably wasn't too happy with the result.
The Dangers of Ordering Custom-Made Products
This is one of the potential downsides about shopping online for a custom-made banner; you could accidentally send the store a broken link that they would mistake to be the design you had in mind. The result? A poster that says, "Linked image not found." Beautiful. We're not sure if the people behind this were just plain ignorant or just plain lazy, but we hope the person who bought this eventually got what they wanted!
The banner doesn't look too shabby, though, and the whole thing does make for a nice and entertaining story. Well, for us at least.
A Rug Fit for a Barbie Doll
Oh wow, where did they take these photos? Seriously, how do you get from the carpet in the left photograph, which looks pretty big, to the one in the right picture, which looks like it was made for Barbie? We can imagine the people packing that "carpet," just cracking up laughing as they wrap up their bite-sized piece of furniture and send it to the buyer. Seriously, what else can you do other than laugh?
And yet, the question remains: what is one to do with that tiny, little piece of carpet? That's not even enough carpet to cover a single floorboard. We're open to suggestions if you have any.
Blocking the Customer the Second He Gets the Order
Now, if there's one tried and true method when it comes to making good relationships with your paying clients as an up-and-coming artist, it's lying to them about the quality of your work, charging them, and then blocking them on all social media platforms. What we're trying to say is: Yeah, the customer didn't get what he wanted, but the person who really lost was the artist. Not all publicity is good publicity.
But now that all is said and done, the only thing left to do is laugh at the ridiculous difference between the artwork on the left of a woman's face versus the work on the right.
Ran Out of Flowers, Huh?
Who hasn't dreamed of the perfect bouquet? A wild, beautiful, colorful assortment of mixed flowers filling up a glass vase; what's not to love? It's pretty much the perfect ornament for any apartment or office space. The only thing wrong with a bouquet is its average life span. Flowers don't tend to last too long outside their natural habitat. That's why we sympathize with this unfortunate shopper, who wanted one thing and got something entirely different.
Seriously, we would be crushed to get the bouquet in the right picture after ordering the left one. Most of the flowers there aren't even flowers; they're just big leaves!
The Pair on the Right Looks More Comfortable, Anyway
We're not going to lie – those fluffy pillowcase Nikes are to die for. They're a new kind of style, a new kind of swag. This is the new wave, the future of all sneaker fashion to come. Okay, maybe they aren't that good, and getting a pair of house shoes instead of brand new Nikes would startle even the most optimistic and forward-thinking fashionistas. But you can't deny these shoes look comfortable!
We can't help but wonder how we would have reacted were we to get these bad boys in the mail. Mortified? Yeah, probably a little bit. Stoked? Yeah, that too.
For Those of Us With Two Left Feet
We've had our online order gotten wrong before. In fact, we've had it gotten spectacularly wrong, so bad it was hard to imagine getting something wronger. It seems, however, that that was a problem of our imagination and that reality has a way of surpassing expectations. They got this poor person's shoe order so incredibly wrong that we're pretty sure they broke some kind of world record for online sneaker purchasing.
It's not only that they gave him two different and unrelated shoes. No, it's more than that; they gave him two unrelated, left-footed shoes. It's almost hilarious how wrong that is.
Freddy Krueger's Really Lost His Edge Over the Years
No offense, but that has got to be one of the least-threatening Freddy Krueger Halloween masks we have ever seen. Seriously, if we were to see this guy in our dreams, we would probably just hug him out of sympathy; he definitely looks like he could use a good embrace. Then again, looks can be deceiving; maybe a funny-looking Freddy Krueger is much more dangerous than a Krueger that looks menacing.
After all, the more you take somebody lightly, the more you underestimate them. And if there's one thing Hollywood has taught us, it's that you don't want to underestimate the Nightmare on Elm Street.
The Cake They Ordered Vs. The Cake They Got
What is it with people ordering cakes online for their child's first birthday? After seeing these people's experiences, that just seems like an idea that's bound to go wrong. Not to mention that the kid's literally one year old – you could just buy him a cake from Walmart, and he'd never be able to tell the difference. At least we hope since the cake on the right is very disappointing.
Jokes aside, the idea to get your one-year-old kid a birthday cake is dangerously cute. It's a shame that these parents got the short end of the stick when it came to the cake's design. Rather than a cake shaped like a smiley face, they got a tiny smiley face on a plain white cake.
This Amazon Envelope Is Some Kind of Existential Joke
We would have never thought that Amazon was one for dark and existential humor, but we guess that just shows how much we know about things. Apparently, this person's not the only one to have received a useless bag with literally nothing in it for absolutely no reason at all, completely unwarranted. Either somebody at the Amazon factory is having a blast just pulling pranks on people, or some strange malfunction is at work.
Unfortunately, this probably isn't the doing of some crafty Amazon jester. It's much more likely that some kind of mistake in the supply chain led to this.
Not All Cat Masks Were Created Equal
Well, this guy did not get the mask he had ordered, but it does seem as though he managed to get something much better. Think of it this way: what's more appealing – a beautiful mask sporting a rainbow-colored cat for its design, or a magenta mask with a goofy yawning cat making a face that can only be described as magnificently hilarious? Actually, we're not sure which is better.
Like, just look at that goofy cat's adorable face. That's sure to turn a bad day sweet any time. On the other hand, the beautiful cat is truly majestic. They're both great!
They Look a Bit More Menacing in Person
It's the stuff nightmares are made of: Ordering what should be a cute, adorable doll on the web only for it to actually look like a murderous, bloody thirsty Chucky clone (but in magnificent purple) would be enough to instill a sense of shock into even the most stoic of people. Seriously, if that thing were to show up on our doorstep, we would probably faint right there on the spot.
It's not like these two dolls are unloveable, though. There's something quite endearing about the two, even if they look like bloodthirsty monsters just waiting for the perfect moment to pounce on you.
Does Amazon Know What "Feminine Hygiene Products" Means?
There are some products that are incredibly hard to find in real-life stores. This is especially true when it comes to hygiene products. For some reason, local pharmacies and supermarkets don't have the same variety as other online counterparts. Then again, there's a price to that product diversity. That price is the small chance that you'll actually get a pile of colorful, inflatable basketballs instead of whatever you ordered.
On the other hand, one could say that this person hit the jackpot. Look at that varied assortment of colorful basketballs. What more does a person really need in life?
Looks Like Somebody Forgot Something
This is a first for us. It's not that we've never heard of somebody ordering a stick of deodorant and getting an empty one; it's also that we've never actually seen an empty deodorant stick up until now. If we had to guess what in the world happened here, we would bet our money on somebody at the Dove factory accidentally pressing the wrong button and sending out hundreds of these empty bad boys.
We are surprised that we don't hear about these things more often, given just how susceptible the modern supply chain is to these sorts of mistakes. Things seem to be working a bit too well.
What Can One Do With So Many of These Bad Boys
It's happened; it's already done; there's nothing you could ever do about it now: you ordered something, it doesn't matter what it was, but you got 100 whole copies of JONAS, the Nintendo DS video game. What on earth is a guy supposed to do with such an astounding collection of JONAS discs, you ask? Well, to that, we say – uhh… we're not sure. We wouldn't know what to do with two of these, let alone 100.
It's probable that this person could sell his new collection for a quick buck or even just return it to Amazon, but that would be taking the easy way out. There's got to be something better to do with all these DVDs.
Amazon Popcorn Bag Sizes Are Something Else
The funny thing about this humungous plastic bag teeming with salted popcorn is that we would probably just eat it all in one sitting anyway. That's the way popcorn works – by the time the movie you're watching is over, you're left with an empty bowl, no matter how many bags of microwave popcorn you filled up that bad boy with. Seriously, we're talking from experience here, unfortunately. Don't go beyond three bags.
It's a crazy world where people buy things like popcorn on Amazon. Something like that would be completely unimaginable only four or five years ago. And yet, here we are.
This Guy Ordered 3 Hard-Drives. He May Have Gotten a Few Extra
Not that we're condoning any ethically-gray behavior, but this is one of those times where one should consider whether or not he should not report this to anybody and just silently enjoy reaping the rewards of this little mistake. Of course, you could probably tell the store from which you ordered about all this, or you could not and just have a blast with your 50 hard drives instead. Your choice.
We're not sure who exactly made this mistake, but we can only hope that he didn't pay for it with his job. After all, hard drives are pretty expensive nowadays.
This Person Ordered 1 Lbs of Green Beans. Somebody Doesn't Know What "Lbs" Means
Look, we're not one for pointing fingers and blaming people who are just trying to do their job, even when they mess up. These things happen to everyone, and there's just no getting around that. On the other hand, knowing what something like "lbs" means (it means pounds in the USA) really does seem like one of those preconditions to working at a vegetable store where people order things by weight.
It must have been hilarious to watch the person packing this order just nonchalantly wrap one green bean, rather than one pound of green beans, into a plastic bag and then tie it up. Wonder what went through his head.
This Guy Must Really Like the Aristocrats Movie
We're not sure what one's to do with four copies of the Aristocrats on DVD. We're not sure what people do with DVDs nowadays (we have Netflix and Youtube, guys). The thing is, this guy didn't even order anything, so it's not like he didn't get his money's worth, he just got a bunch of useless DVDs of a beloved animated film, which isn't a bad thing, but it's hard to see how it's any good, either.
Maybe he could start an Aristocrats DVD collection and slowly build his empire of thousands of Aristocrats DVDs. Then again, there is no logical reason for anyone to do that.
Somebody Must Have Tweaked the Font Settings
This is one of those mistakes that arent' very clear. There's no standout reason that could explain why this could have happened; it's not like anybody saved any money on adding a few unneeded spaces between the letters or flipping a few letters upside down; it's not like someone saved any time by doing this (in fact, it may be that this took more time to make than the original carpet).
It's just one of those things that happen every now and then for no particular reason. And yet, we're glad that it happened for the sole reason that we get to laugh at it on the internet.
Either That Dog's Huge or That Laundry Basket's Tiny
We'll retype the caption since the font may be hard to read. It says: "I guess I'm not very good at reading fine print because I thought this would be a great basket for my dog's birthday present, but my dog could swallow this thing. It's great if you are trying to use it as a little basket on your desk, but definitely not to make gift baskets or Easter baskets."
However, what makes this review so great isn't the actual product review but the photograph this shopper added to the review: her dog, with the tiny basket, just chilling on the bed.
Unmasked. Unmuzzled. Unwarranted
This is definitely one of those products with absolutely zero use for those who get them by accident. There isn't anything to do with merchandise that supports agendas that you have nothing to do with at best or straight-up disagree with at worst. That said, this could make for a funny joke. We are not quite sure how yet, but we do know that there's a joke here somewhere.
What else is there to do with a shirt that says: "Unmasked. Unmuzzled. Unvaccinated." if you're a literal healthcare worker that actively disagrees with the entire message of the shirt (like the person who got the shirt is)?
This Is All the Rage in Winter Boots Nowadays
The guy in question lives in Canada, and Canada gets cold. We're not talking just sweater weather, better take out an umbrella before you go out cold. We mean really cold. Living underground the whole winter kind of cold. So, naturally, this person did the responsible thing and ordered himself a pair of warm winter boots. Why not? It makes sense. Warm boots are a practical solution to the woes of winter, and they can look great!
But, much to this person's dismay, he did not get warm boots. He got house slippers. Yeah, that's pretty much the antithesis of warm winter boots. Not much you can do against the cold with those.
Never Trust a Low Price Tag
Some things are just too good to be true. Really cheap, quality kitchenware? Yeah, that's one of the prime examples of things that don't actually exist in reality. Cheap, pretty, high quality; no piece of kitchenware can be all three of these at once. This is something our unlucky shopper here found out for himself, the hard way. The tiny frying pan? Dirt cheap. The life lesson learned? Nothing short of invaluable.
What could you even cook in that? Like, one egg? Seriously, who's the person that thinks of these things, and how does he sleep at night? Frying pans should be large and spacious!
This Whiskey Advent Calendar Sure Doesn't Have A Lot of Whiskey
We're going to go out on a limb and guess that this person definitely needed a drink when he saw just what he got instead of his much-desired whiskey advent calendar. What's truly hilarious about this photo isn't that he didn't get his whiskey. What's great about it is that he just got a random assortment of things with no underlying connection instead, as if somebody just stuffed whatever he could find lying around the house into that box.
There is some sort of Christmas theme with all the keychains, but not all of them are Christmas-related; some are just plain weird and random.
Nothing Tactical About These Boots
Ah yes, tactical combat boots are perfect for heavy-duty hiking and trekking. Oh, what's this, they're only 11 dollars? Surely that's too good to be true. Yeah, it is too good to be true unless you have raisin-sized feet. If that's the case, then we just found the perfect boots for you. We have no idea who in their right mind would ever purposefully design a pair of boots so hilariously small.
But we do know one thing for sure: whoever did do this is a comedic genius. Just look at these things; they're so inexplicably hilarious. They have no business being so funny.
Never Forget to Check the Wheel Sizes When You Order Car Parts
Car mechanics have it rough, so they tend to charge quite a lot. Generally, there's this sense of distrust between people and their mechanics. That may have driven (get it?) this person to purchase his parts online and install them himself. Unfortunately, things don't go always go as planned. The wheels this guy ordered for his car turned out to be a size or seven, too small for his own good!
What's one to do in a sticky situation such as this? Well, you guessed it – absolutely nothing at all. The only thing he could do was post it online and have people share in his misfortune.