Have you ever found an extra-large carrot or an odd-shaped gummy? Sometimes food does strange things like growing in weird shapes or getting stuck together in the factory. These food oddities are rare, and you are one of the lucky ones if you have found them. Take a look at all the bizarre abnormalities that people found in their food; you might start seeing some yourself.
The Magical Wizard Gummy In A Bag Full Of Bears
This person found a mysterious golden wizard in their bag full of gummy bears. Maybe it was part of a contest, and if you find the golden wizard, you get a prize from Haribo.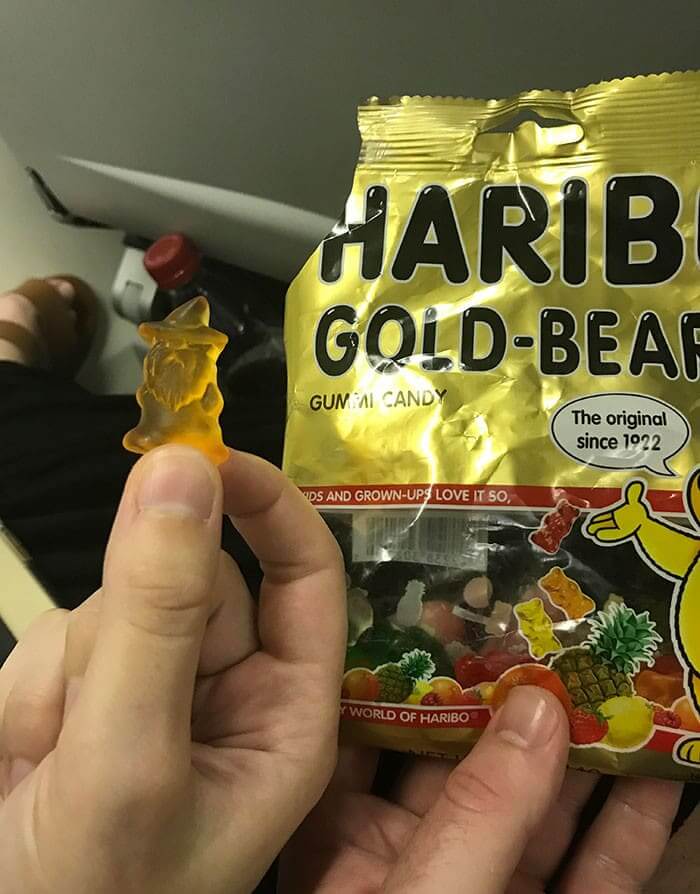 It is possible that if you make a wish and then eat this wizard gummy, all your dreams and desires will come true. Who knows, it could work.
A Handy Carrot
When you need an extra hand while making dinner, use the handy dandy carrot hand. With time it could grow into a whole carrot person.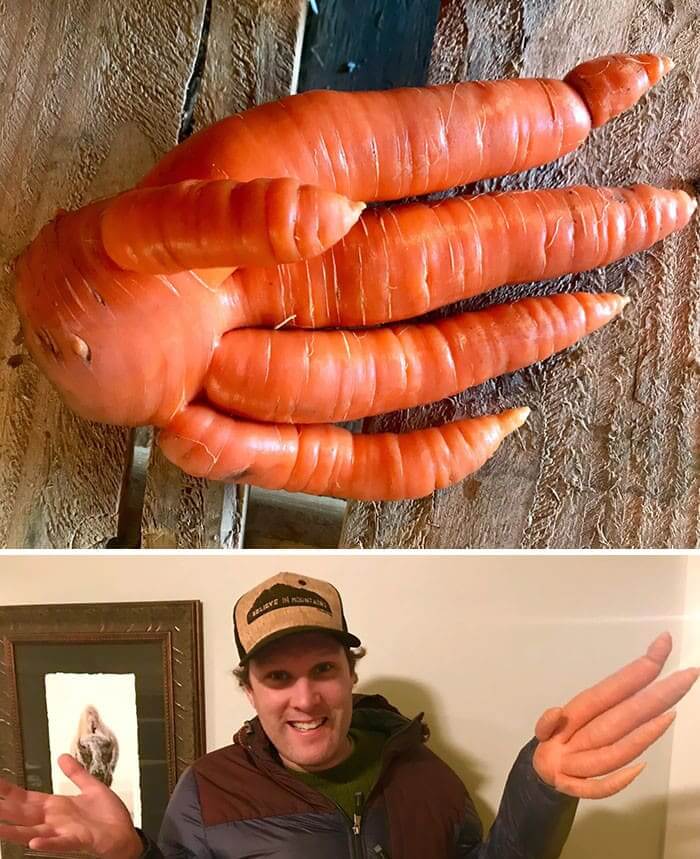 This hand-shaped carrot looks like something you could find in a vegetable horror movie. Just imagine if carrots grew upwards instead of down into the ground, this carrot would be reaching out to grab you from the soil.
The Perfect Avocado Doesn't Exi–
What is the worst thing about avocados? It is the pit. That thing can ruin the avocado because it can take up too much room and leave only a little edible avocado.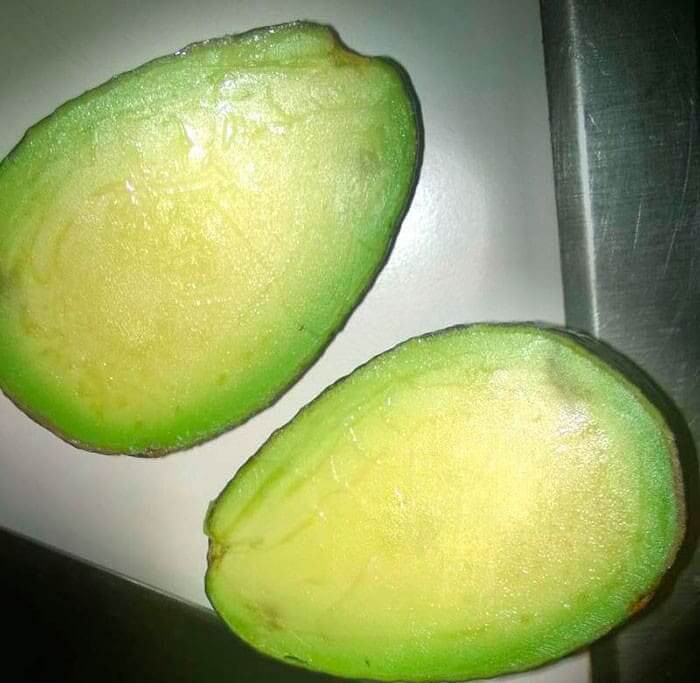 This avocado is pitless so that you can eat the entire thing. You also don't have to struggle to remove the pit while trying not to chop off a finger.
I Shall Call You Clemintiny
This clementine must have been pregnant because it came with a little clementine within it. The person who opened this just performed a successful (vitamin) c-section.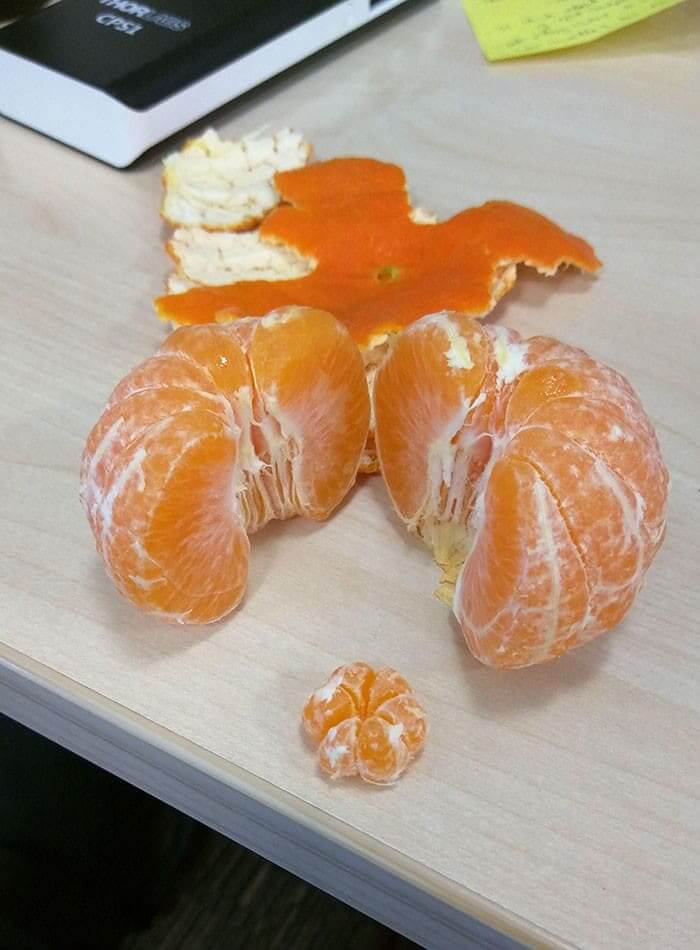 We have to know if the small clementine tasted just as good as the regular-sized one. We hope it did.
Nonna And Her Giant Tomatoes
This person's Nonna wanted him to post a picture of her tomatoes on the internet, so "everyone in Italy can see how big they have gotten." She looks like the proudest tomato grower the internet has ever seen.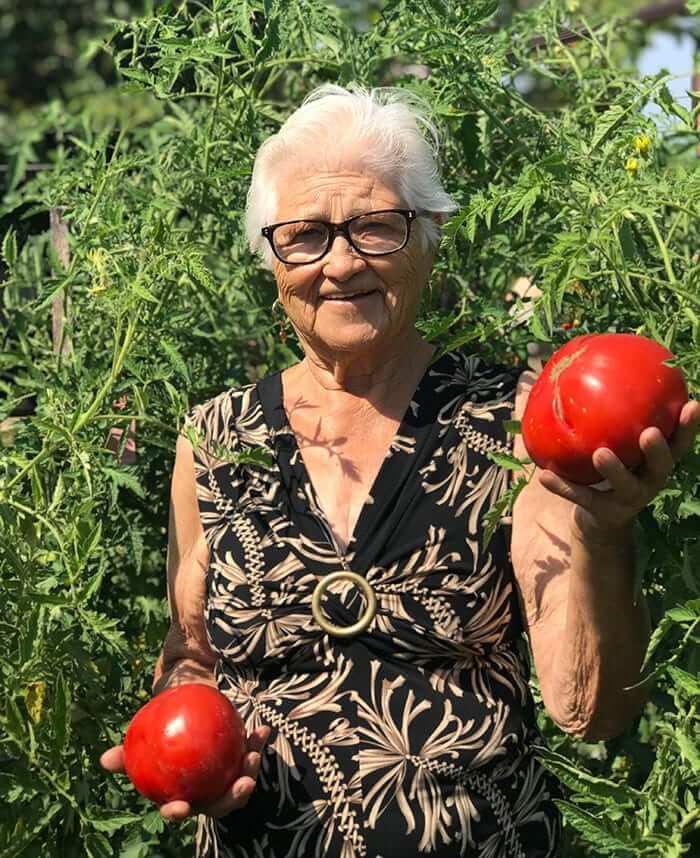 Italy must be super proud of this woman and her beautiful tomatoes. We know whose house we want to go to for Sunday dinner.
Get The Shuck Out Of Here, It's A Pearl From An Oyster
This person found a pearl while they were eating their oysters, that must be good luck. Maybe they can use it to make one earring or a single pearl necklace.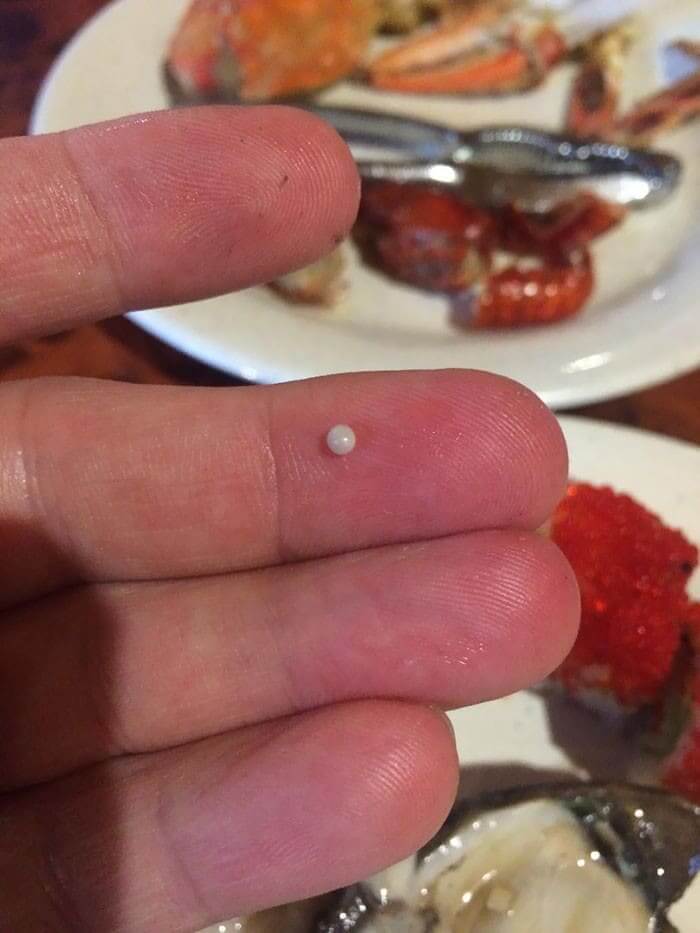 This person should start a pearl collection so that one day they will have an entire strand of pearls.
The Mutant Carrot Overlord
The mutant carrots are taking over the planet. This is their leader who has come to access if the earth will be a suitable home for its species.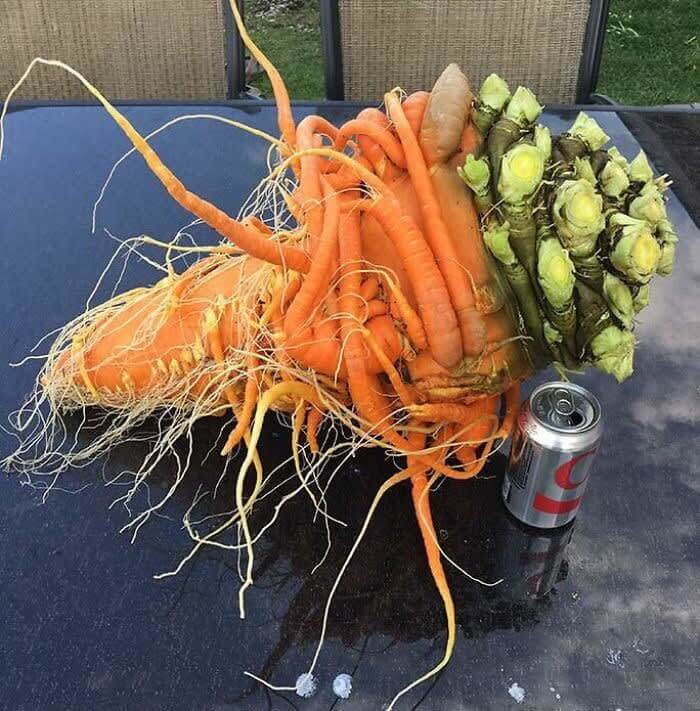 The best way to take care of something like this is to kill it with fire, salt, pepper, and a little garlic for extra flavor.
For Nutritional Purposes, This Counts As One Gummy Bear
We don't know if these melted together or if they didn't get cut apart in the factory, but this person was lucky enough to find a gummy chain!
You have a few options with this chain. You can cut them apart or consider it as one gummy bear and eat the whole thing.
Quadnanas
These four bananas grew in one giant peel. They almost look like an old-timey barbershop quartet that would go by the name bananashop quartet.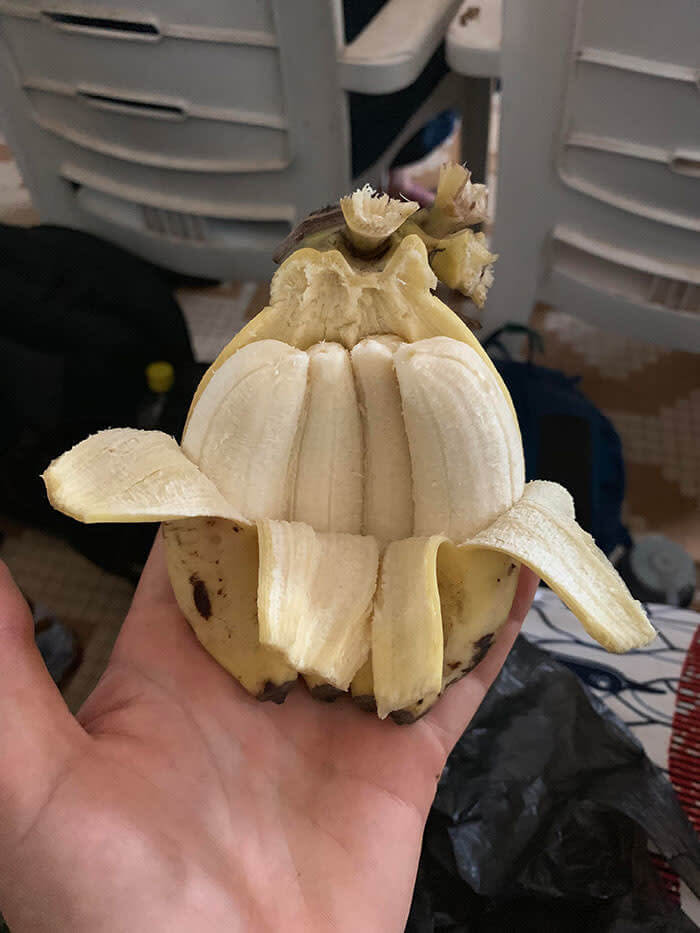 The real question here is if the person ate all four bananas at once because they came in one peel. What do you do with the other bananas now that they are not in the peel?
Like A Perfect Cheese Blanket For Your Burger
This picture-perfect cheeseburger finally looks like all the advertisements on TV. This is the most satisfying cheese melt we have seen in a while, and it's a shame that it is going to be gone in a few minutes.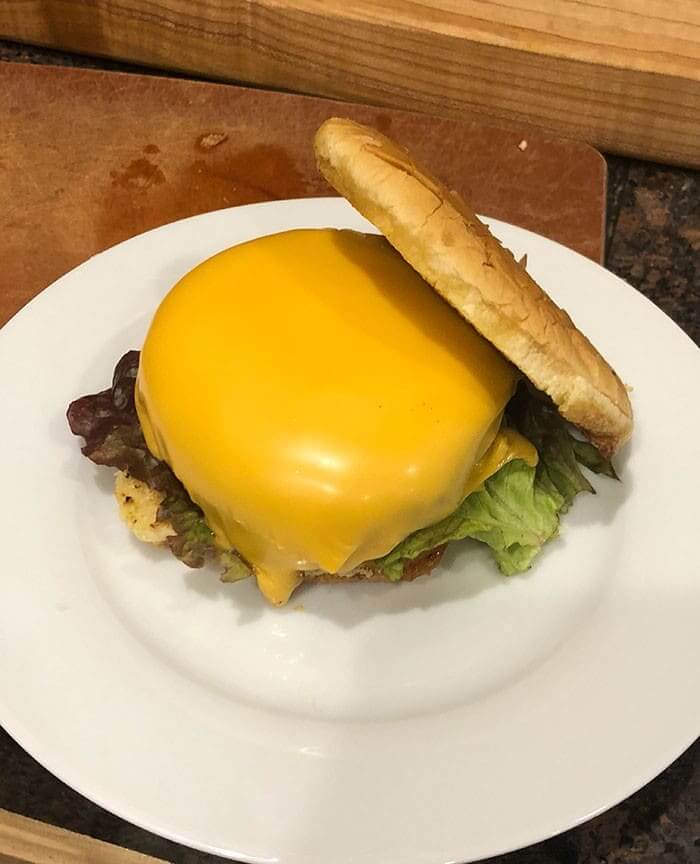 They just need to add tomato, onion, and a better bun to make this the perfect burger to exist.
A Boy And His Abnormally Large Squash
This boy is squashing the competition with his fun dance moves. He is someone who knows how to showcase a prize-winning squash.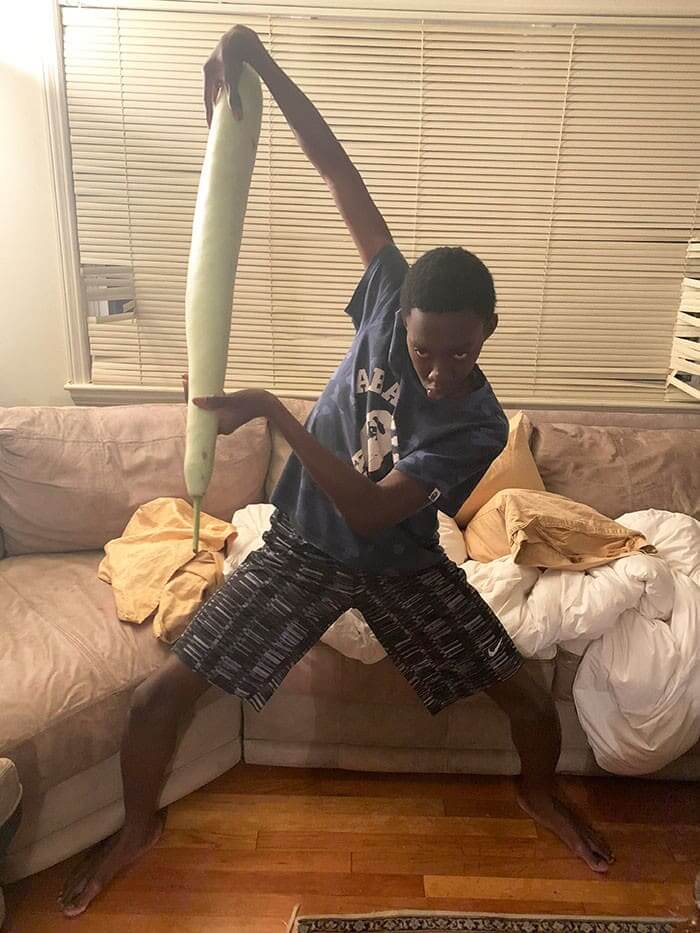 He also seems to have the longest arms that can display the squash well. He is very proud of this squash find.
Italians Finally Found The Perfect Amount Of Garlic
When a recipe calls for one clove of garlic, this is probably what they are talking about. That is the largest clove of garlic we have ever seen.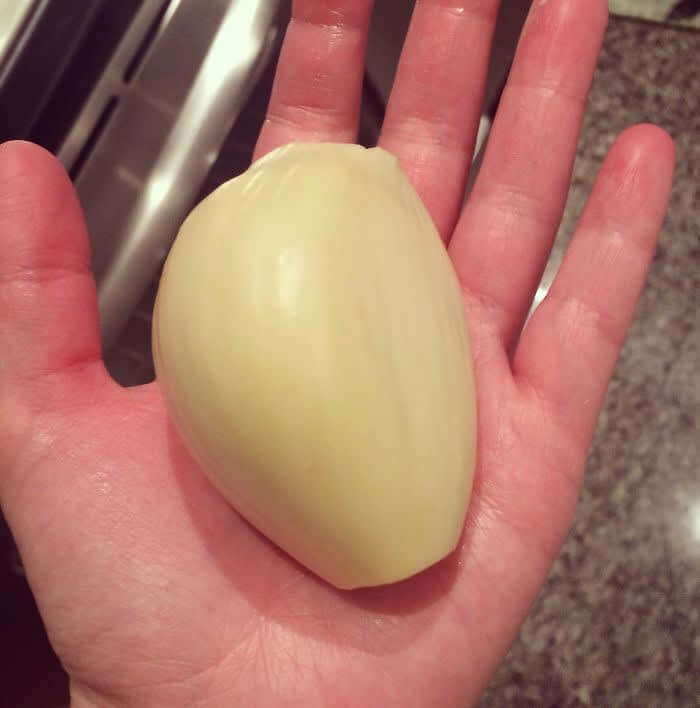 This would save a lot of time when it comes to peeling each clove of garlic. Apparently, the larger it is, the less taste the garlic has.
Every Avocado Lovers Dream
This avocado is almost two kilograms, which is massive. This person should have a guacamole party for the amount of avocado they can get from this.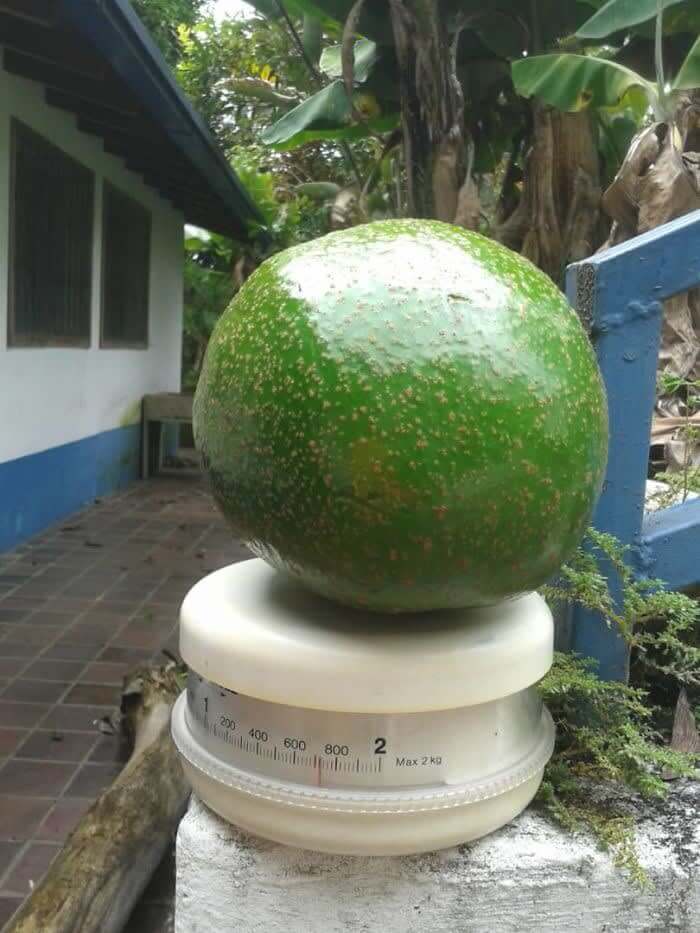 We wonder what size the pit is inside of this avocado. It would be nice if the pit was not bigger than an average-sized avocado, so you could get a lot out of the big one.
Possibly The World's Largest Blackberry
Tiny hand verse giant blackberry. This little girl found an extra-large berry, and we want to know how people are finding these unusually large foods.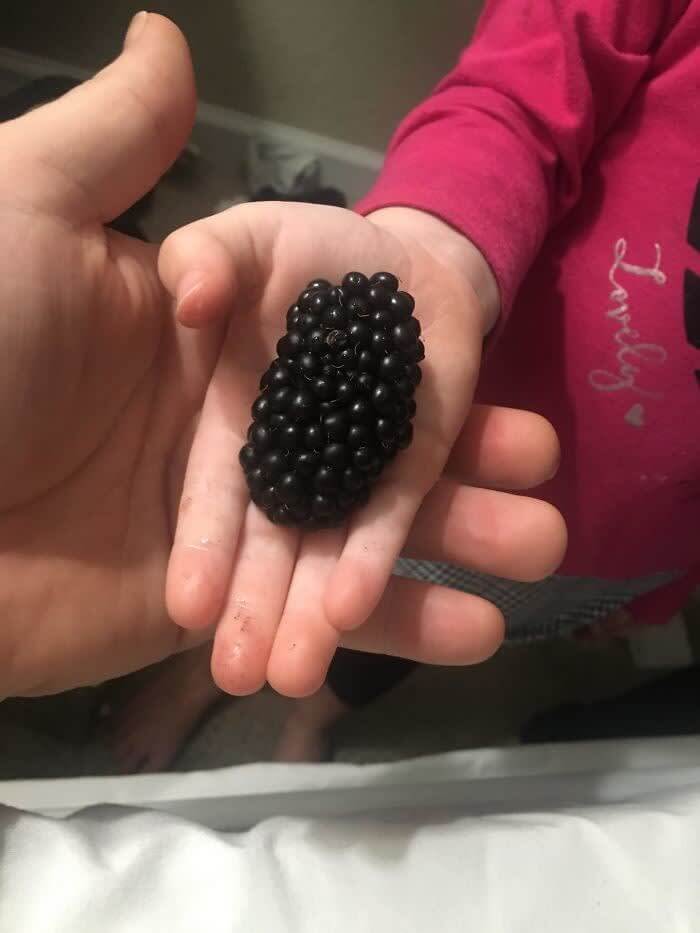 Since her hands are so small, we need a better object to compare for scale, like a banana.
Someone Will Be Having Collard Greens For Weeks
Based on the size of this one leaf, imagine how massive the rest of the plant was. You could use that one leaf to make collard greens for a long time.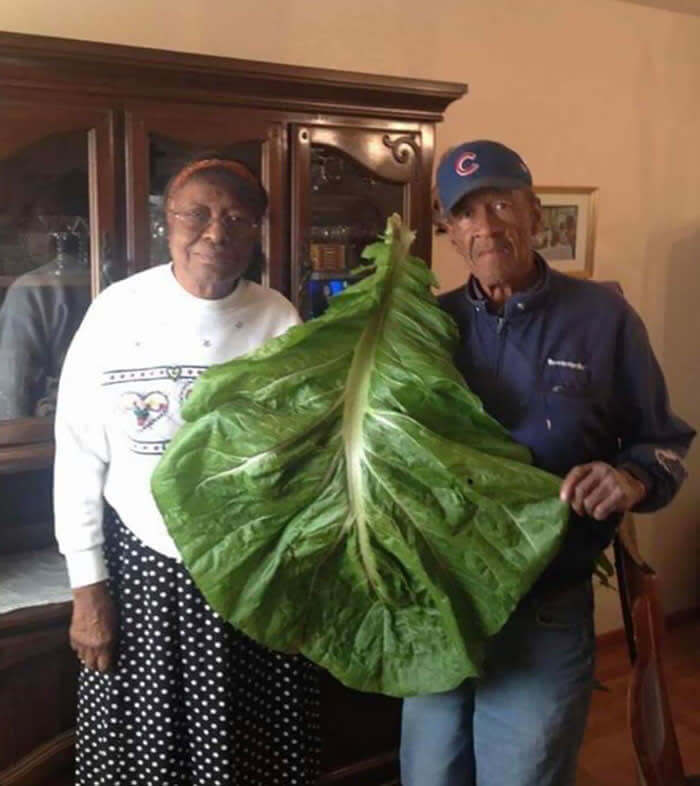 They look so proud of their giant leaf as if it was one of their children. It's like they are posing with it before it leaves for college.
This Person Grew A Giant Cabbage
We don't know what kind of miracle grow people are using in their soil, but these giant plants are impressive in size. The man looks small in comparison to the cabbage.
It almost looks like the cabbage is a costume that he is wearing for a middle school play about eating your vegetables.
How Many Yolks Do You Think Are Inside The Giant Egg
This person found one giant egg in their henhouse, and it is twice the size of the other eggs. That one egg could make double the amount of scrambled eggs.
Maybe an ostrich disguised itself as a chicken and laid this egg while everyone was asleep and then left.
An Apple With An Apple Growing Out Of It
"We are siamese if you please." These apples are like siamese twins and we don't know how to feel about it. It's like it has a head growing out of its shoulder and we are uncomfortable thinking about that.
We are not sure how this happened, but it is a strange phenomenon. We shall call them the conjoined twins of the apple world.
Berry Big Berries
These blueberries are gigantic in comparison to an average-sized one. We wonder where this person found them or if they have a unique plant that grows giant blueberries.
Maybe this person's home is close to a nuclear facility, and that is why their berries have grown so much larger than normal ones.
Lemon The Size Of Her Head
This woman found a very large lemon, and we are curious about what she is going to make with it.
She could make many batches of lemon bars or gallons of lemonade. There are so many possibilities with this monstrous lemon.
The Giant Zucchinis Are Taking Over
This man could not be happier with his harvest of giant mutant zucchinis. We wouldn't be smiling, considering that it looks like they are going to take over his home.
The man who grew them says he grows them for show and the largest one was 131 pounds.
Cookies 'N Cream…More Like Cookie And Cream
This person's popsicle came with a full Oreo inside of it. At least she can now be sure that there are genuine Oreos inside instead of other generic cookies.
At least there were other small cookie bits in it instead of only having one oreo and ice cream.
A Bicycle In A World Full Of Penne Pasta
This person found a single piece of bicycle pasta in his penne. It must be a sign of what he should do after he eats all the pasta.
This is like finding an onion ring in your french fries; you know it isn't supposed to be there, but you aren't mad about it.
When Life Gives You Mutant Lemons…Make A Ton Of Lemonade
This person grew a large lemon, and they have the regular-sized lemon next to it for reference. The giant lemon looks like it is going to bully the small one.
Aren't you curious to see if the inside of the lemon has more juice than a regular lemon? We would like to know.
Surprise Triple Banana
These three bananas grew together to create one mega banana. This person seems to have dug into the banana, but are they really going to eat three bananas in one sitting?
It is so interesting how fruits can morph together to form a giant fruit, but that could also be the plot of a scary movie.
Instead Of Corn On The Cob, It's Grapes On The Cob
This cluster of grapes looks like Marge Simpson's hair from The Simpsons. She must have seen this picture and felt inspired by the look.
We have never seen a cluster of grapes how in such a perfect clump, but they look good enough to eat on a hot summer day.
Miracles Can Really Happen!
It is a rare thing to open a yogurt and has no yogurt left on the lid. It is so perfectly clean and smooth. It almost makes you not want to eat it because it is so smooth.
It's like when you see fresh snow, but you don't want to mess it up because it looks clean and untouched.
Not Complaining, But That Is One Giant Chocolate Chip
This person found an extra-large chunk of chocolate in their ice cream, and it looks so delicious. The only reason to be upset about this is if it was the only chocolate chip.
This specific ice cream brand, Graeter's, is known for having huge chocolate chunks because of how they make their ice cream.
Happy Grapeween!
This grape turned into a small pumpkin shape, and it is so adorable. A pumpkin must have cheated on his wife with some grapevines.
We wonder if this was supposed to be many grapes, or the grape just grew misshaped and extra-large.
When You Get An Extra 42 Grams Of Skittles
Getting an extra 42 grams in a skittles bag that is supposed to be 61 grams is like winning the lottery. They usually fill bags like this with mostly air, so you get less than the package says.
It must really suck for the person who ended up with only 19 grams in the bag after this one got to extra. We would not want to be that person.
Sausage Grape
This long grape looks like a suffocating baby carrot. Why is this grape so long? Are there grapes that grow like this naturally?
These are actually called withes finger grapes, and they do sort of resemble a creepy looking finger, so it makes sense.
They Said It Was "Low Calorie"
The Chocolatey Delight cereal by Special K is supposed to be a healthy alternative to eating other sugary breakfast cereals. However, this is not making anyone think that this is a healthy alternative.
That bowl has more chocolate in it than a candy bar, but some people wouldn't be complaining because this cereal is so addicting.
Strawberry That Turned Into A Splatberry
We have seen some pretty impressive shaped strawberries at the grocery store, but nothing like this massive berry.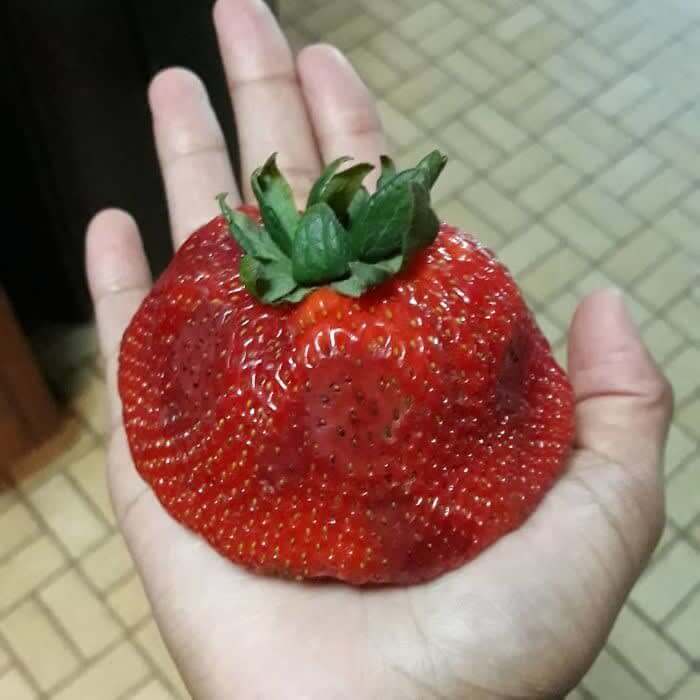 This looks like a strawberry-shaped coin purse that is holding a ton of change ready to be put into the coin machine.
"One Clove Of Garlic Is the Perfect Amount"
This person found a head of garlic in their garden, and the entire thing morphed into one clove. This might be the only instance when one clove is enough.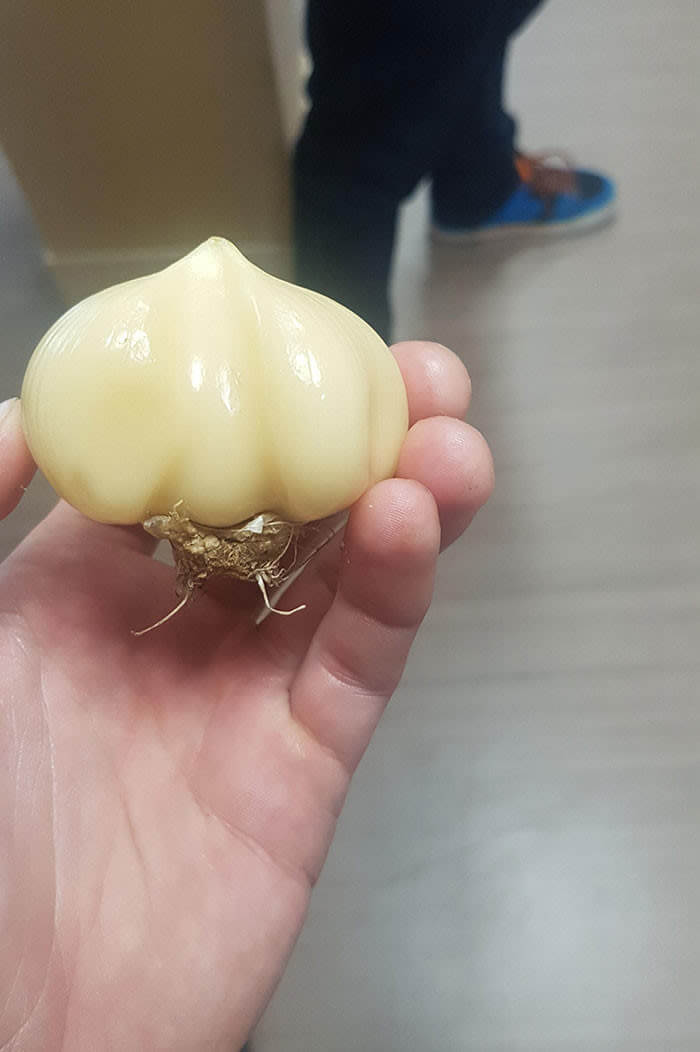 The biggest question we have about these food oddities is why the vegetables are mutation and morphing together?
This Man Stole A Fairy's Home From The Forest
A man found this mushroom in the forest by his home, and the egg is for reference to show how big it is. If this were in a Mario game, he would grow four times bigger.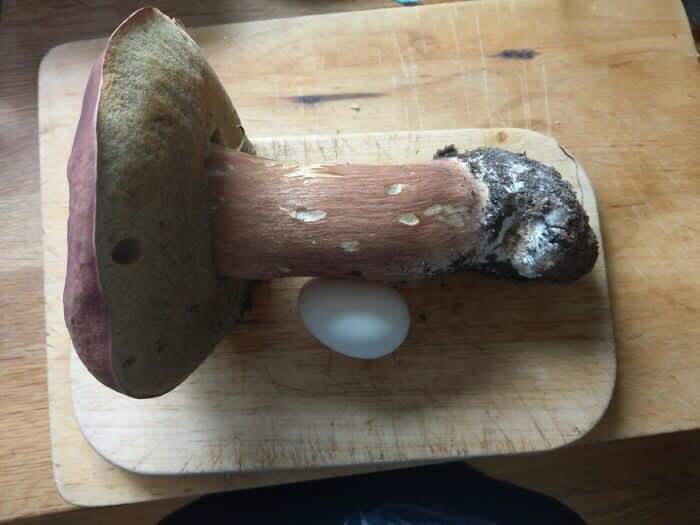 This man should feel really bad for taking this mushroom because he left an innocent fairy homeless, and now they have to find another suitable mushroom.
Is That Where Cabbage Patch Kids Come From?
This giant cabbage must be the home to a cabbage patch kid. This cabbage could make enough sauerkraut and kimchi to feed a whole village.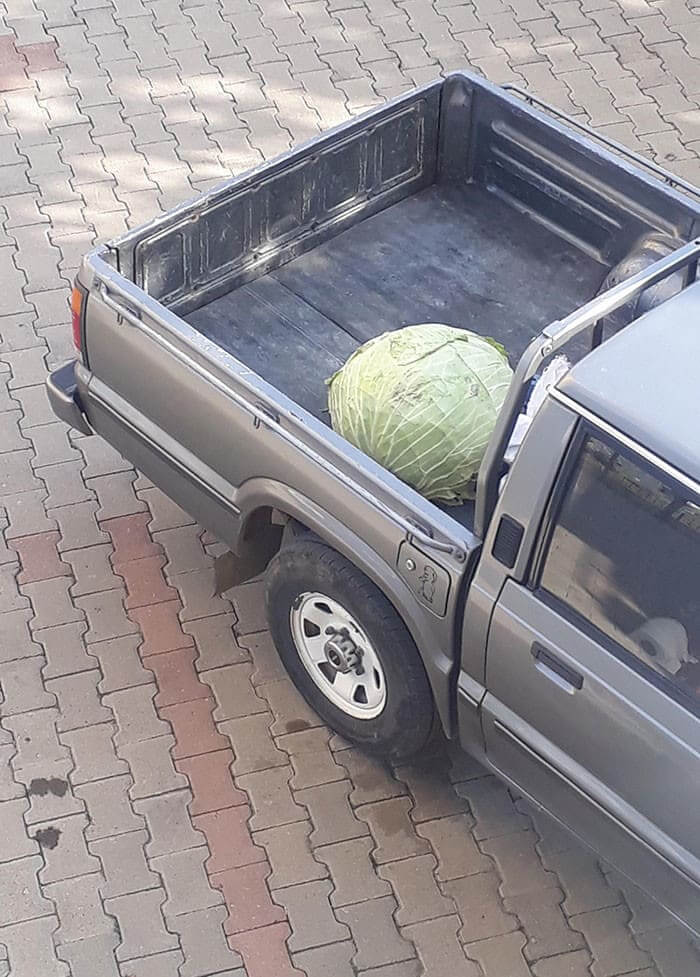 Where did this person find cabbage that large, and why did they leave it in the back of a truck? Shouldn't it be refrigerated?
When You Find The Bonus Fry At The Bottom Of The Bag
This boy could not be more proud of the fact that he got an extra-long fry from his school cafeteria. Also, why is he holding it like that?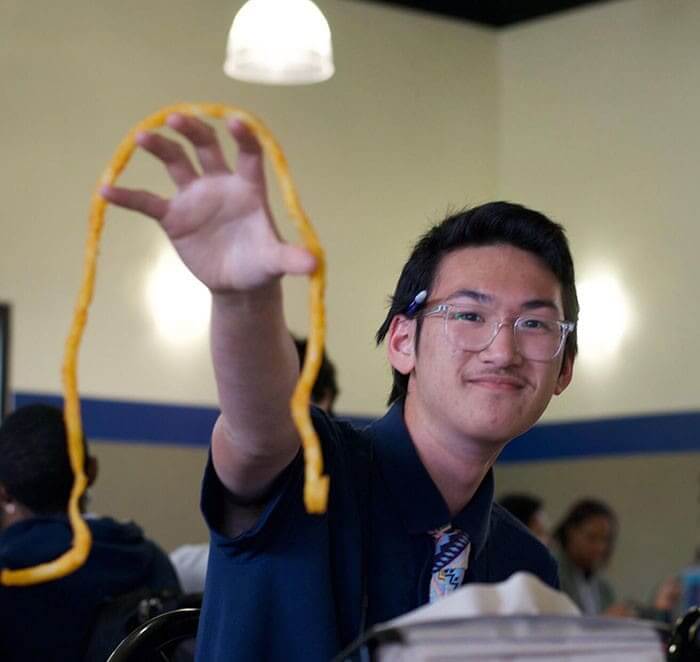 How do they make fries that long? What kind of potatoes are they using because this looks more like a golden noodle?
How Will They Cut This Massive Sweet Potato?
This person was digging in their garden, and they found this giant sweet potato growing on the side of their house. They are going to need a machete to cut through this thing.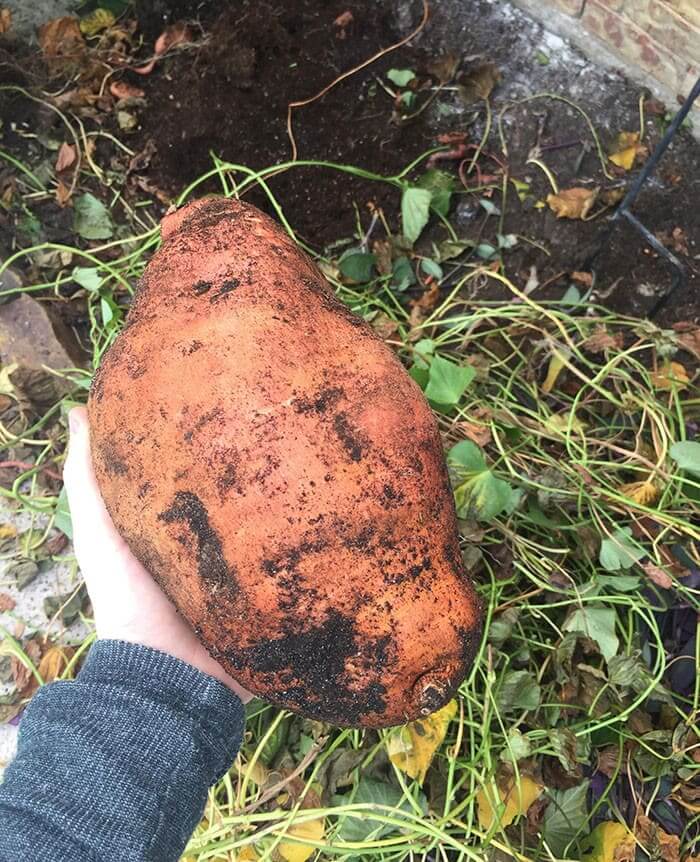 How do you not know potatoes are growing in your garden? Luckily, he found this before it started rotting.
When They Forget To Cut A Roll Of Cheerios
This person found an extra long cheerio in her cereal, and now we think that she could use it as a straw if it has a hole on the other end.
Cheerios should start marketing cheerio straws like this so people can drink the milk leftover in their cereal bowls and then eat the straw.
This Squash Is Taller Than Most Children
This squash is four feet long. It is called a tromboncino squash, and it is taller than a child. That is enough squash to feed a family for two weeks.
Besides the long squash, we can't help but wonder why they need so many different coffee pots.
Finally! A Drink That Is Not Partially Air
Usually, in beverages, there is a bit of air left in the bottle before it is sealed. This person found a bottle without any air in it, but there is a problem with this.
When he tries to open the bottle, the drink is going to spill everywhere, and he will probably lose the same amount that is usually air.
How Big Was The Lobster That Was Attached To That Claw?
This person found a five-pound lobster claw, and it makes you wonder how big the rest of the lobster was. Can you imaging what kind of monster was attached to this claw?
It would be funny if the lobster was regular size but had a giant claw that it had to carry around.
A Banana's Impression Of A Mango
This bunch of bananas formed one giant banana that looks like a mango in a weird way. Maybe it's trying to be a different fruit so it won't be picked.
It is so interesting to see all these odd-shaped fruits and vegetables that grew naturally.
They Will Have Carrot Juice For An Entire Day
This shop got a giant carrot with its vegetable delivery, and it was the size of his forearm. How much juice do you think they can get from just the carrot?
This guy looks pretty happy to have received an unusually sized carrot. It probably didn't fit in the juicer.
A Bun Inside A Bun
This person found a perfectly formed hamburger bun inside his hamburger bun. Once he removed it, he left a recent moon shape.
How does that even happen? Was it just a large air bubble that happened to look like a bun?
This Apple Could Make An Entire Apple Pie
Someone bought this large apple that weighed 1.2 pounds. That is enough to feed multiple people. You would need a whole jar of peanut butter to accompany this.
If someone ever wanted to shoot an apple off your head, this is the apple you should use because no one can miss it.
When You Get Two Fruit By The Foot In One Package
This person hit the jackpot because they got two Fruit by the Foots in one package, which is basically like winning the lottery.
Now they have two feet of artificial goodness. That guy should have played the real lottery because he seemed to be having good luck that day.
Four Packs Of Chips For The Price Of Two
This is what happens when the packages don't get cut off from each other in the factory. This person got double chip bags for the price of two regular chips.
It would be so much better if these were fully packed with chips instead of 80 percent air.
That's Enough Hot Cheetos Dust To Cause An Ulcer
Someone found this large clump of hot Cheetos powder at the bottom of their bag, and if they tried to eat that they would have heartburn for days.
Hopefully the person saved it to sprinkle on other foods like pizza or nachos. That's the only appropriate use.
The Corn Flake Turned Into A Corn Chip
This person found an over-sized corn flake in their cereal and it looks more like a corn chip than a flake.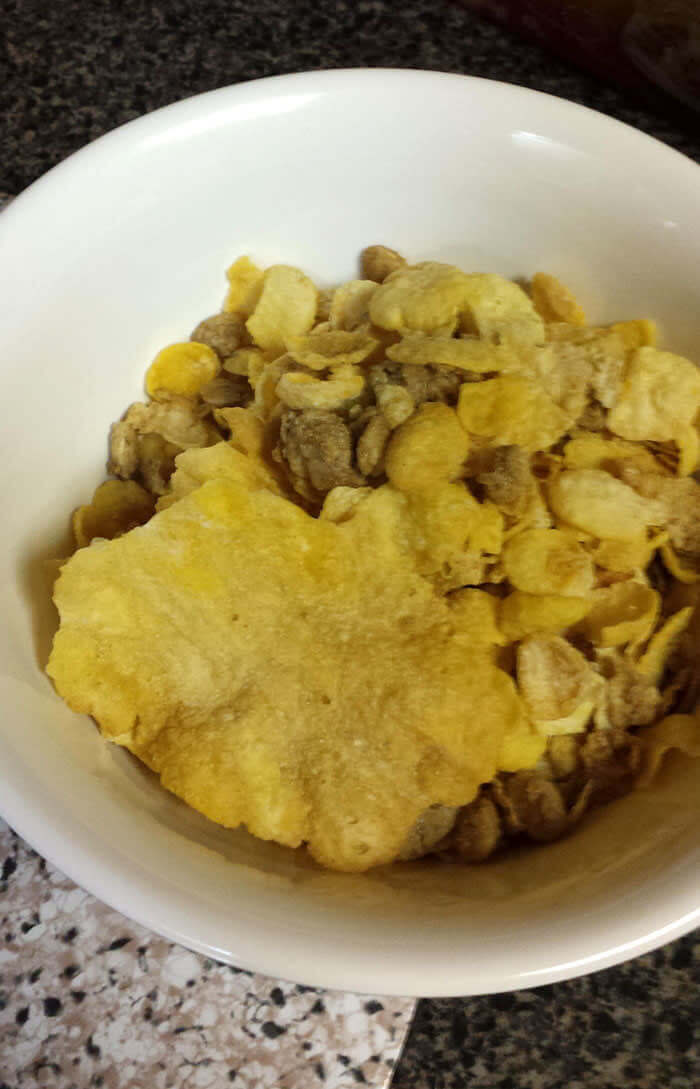 They could have used it to scoop up the smaller pieces of cereal instead of a spoon. How does that even happen?
A Chunk Of Baked Cheetos
This person found a clump of baked Cheetos in their bag, and it looks like you could use it as a weapon to throw at someone.
How would someone go about eating that? Do you bite into it like an apple or try to break it apart?
Passive Aggressive Acts Of Revenge That Are Way Too Satisfying
Brenda Miller
This article was originally published on Kueez
Whenever something that upsets us happens, we often have this frantic need to get our revenge on the person responsible. Honestly, it doesn't make us evil, it just means that we are human. Some people out there are certainly unable to let things slide, and they just have to make the other person comprehend just how angry they really are. Read on for some of the most hilarious and oddly satisfying acts of revenge done by people you're going to be glad are not in your immediate circle.
​This Guy Who Had The Perfect Response For An Inconsiderate Driver
After driving in circles for twenty minutes or sitting in your hot car for too long while looking for parking, you may start to feel highly irritated. But nothing is quite as bad as finally finding parking and then finding a person who either parked outside the lines or double-parked.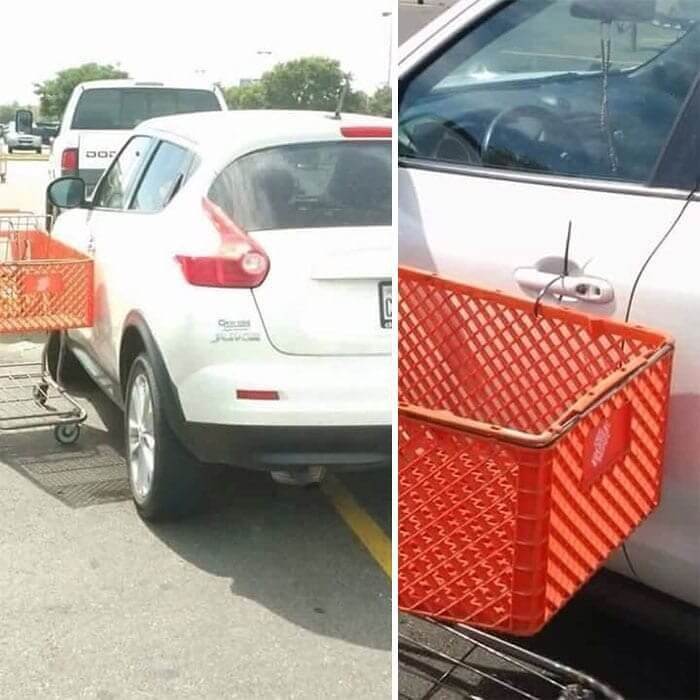 So when this shopper came across a really crowded parking lot and found an inconsiderate driver blocking a spot, he knew exactly what to do. Instead of leaving another useless note, he simply taught him a lesson he would never ever forget. He calmly zip-tied a shopping cart to the other person's car, and let them deal with the revenge whenever they found it.
​This Woman Who Secretly Gave Breast Milk To Her Coffee Creamer Stealer
Offices may have coffee, but not every place has coffee cream. So if you really want to enjoy your cup of coffee in the morning with some cream, then you'll most probably have to bring it from home. So this woman did her thing but eventually became annoyed by the person who kept on drinking her cream for an entire week.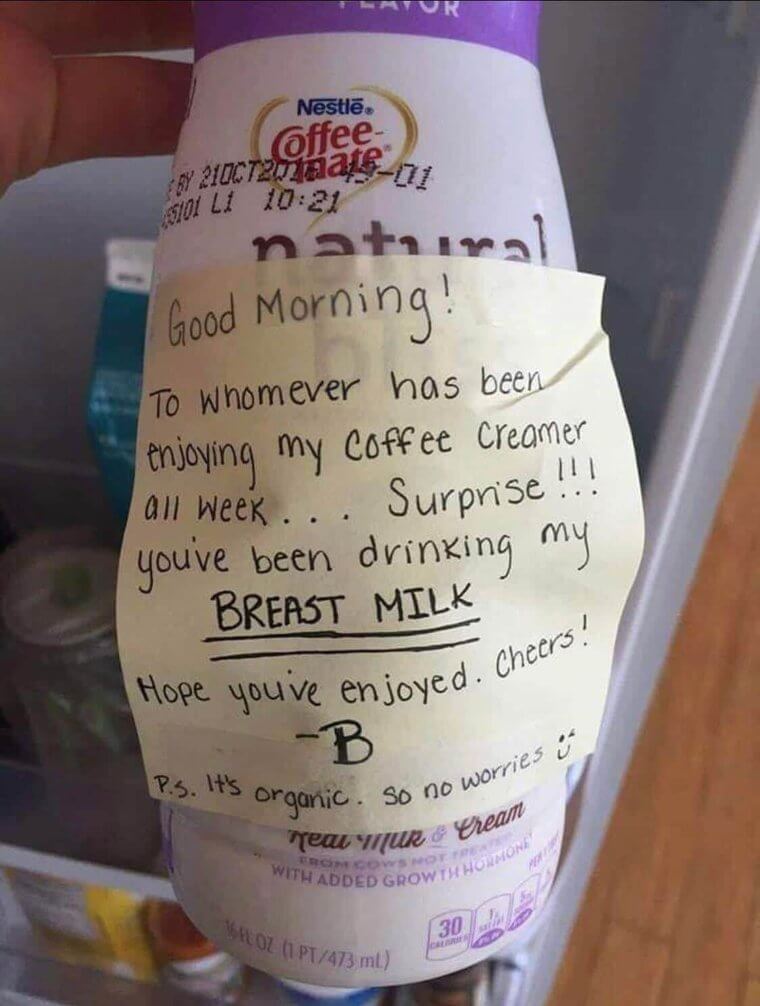 So she decided to do something really savage. She substituted the coffee cream with her own breast milk, just so the "creamer stealer" would never even think about stealing her cream again.
This Sibling Who Threw Her Brother's Videogames To The Snake's Cage
It doesn't matter how much siblings pick on each other, the love will always be there, although it may not always be so apparent. So when this sister asked her brother countless times to start helping with cleaning the house and to stop playing video games a little bit, but he kept refusing, she made the decision to get revenge.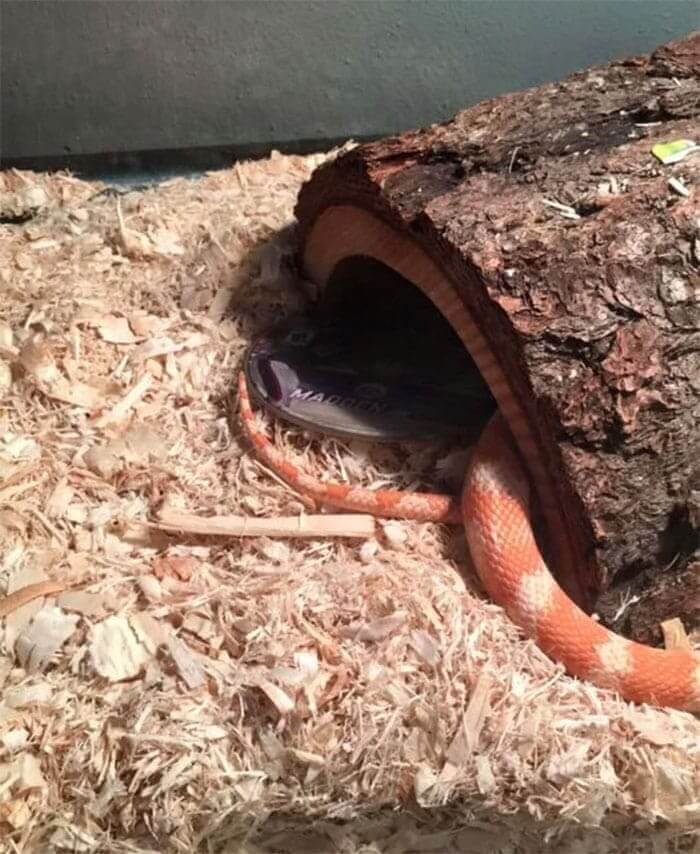 She really took things to a whole other level though. She literally grabbed his video games and threw them into the snake's cage, which she knew her brother would be terrified of getting into.
​This Person Drew Personalized Parking Lines For This Terrible Driver
Why on earth is it so hard for people to park properly? The lines are right there, the spaces seem to be wide enough, and yet, there are still people out there who park like there are no other drivers around, like this person here.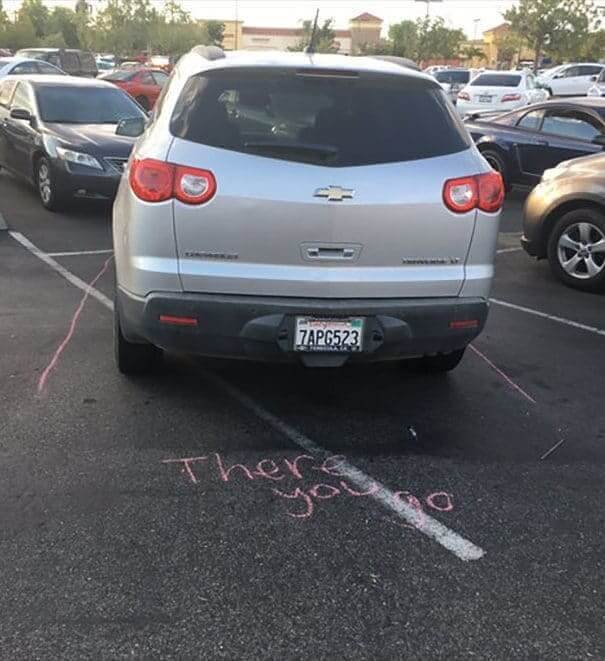 So one person had the perfect response for this lazy and inconsiderate driver. Instead of leaving an angry note, they went ahead and grabbed some chalk, and drew a new parking spot along with the words "there you go." Hopefully, the sarcastic message will get through.
This Guy Who Walked Around With An "I Am A Thief Sign" After Stealing
While stealing something small from a local store may not be considered the most terrible crime in the world, it is still a crime. Therefore, there should be consequences so the person never does it again.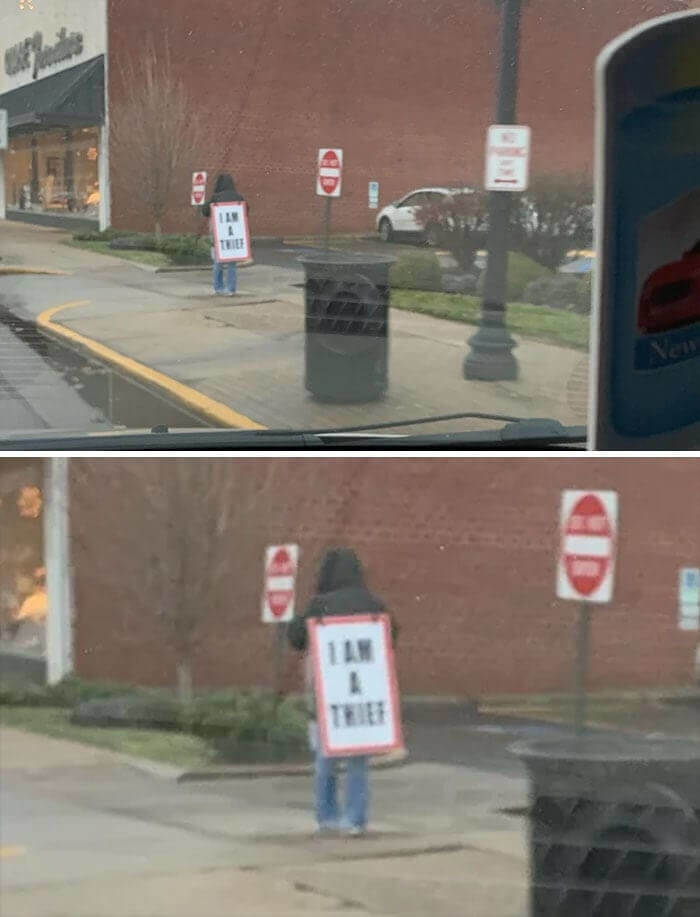 In this small town, the consensus was that the person would have to walk around town with a huge sign saying "I am a thief." It may seem harsh to some, but we're pretty sure that after this experience, this person will never steal that easily again.
​This Boyfriend Who Made The Worst "Apology Sandwich" After An Argument
Well, here's the biggest proof that going to bed angry is usually a terrible idea. After getting into a heated argument, this couple ended up going to bed angry, and sadly, things weren't much better in the morning. So instead of trying to have a conversation, this guy decided to get back at his girlfriend in the cruelest way.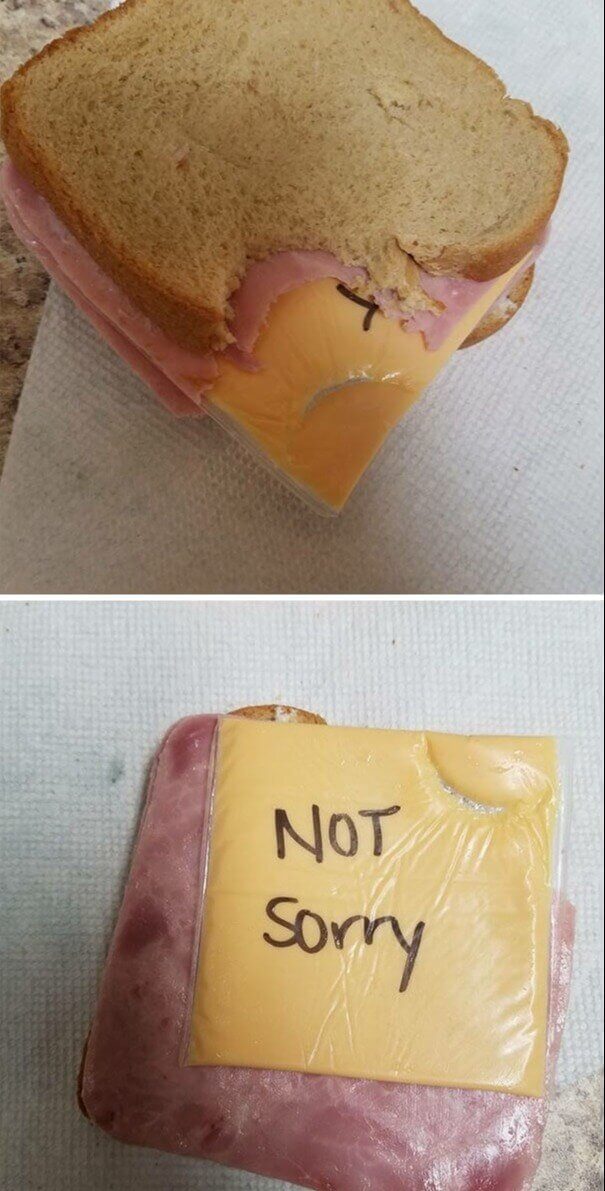 He decided to prepare some lunch for her, as "an apology," but the lunch had a little surprise. When she took a bite of the sandwich, she realized that their argument was most definitely far from being over.
Revenge Towards Another Terrible Driver At The Parking Lot
It's really impressive how creative people get when they want to get some revenge against a terrible and inconsiderate driver. This one in specific apparently took hours to complete, since this person was determined to let this shopper know that this was simply not the way to park.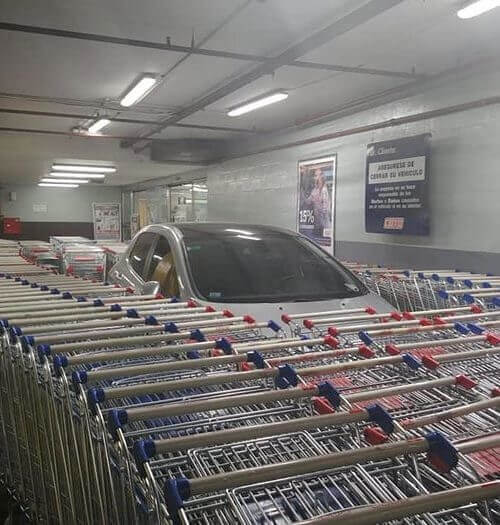 They grabbed a bunch of shopping carts and surrounded the other shopper's car with it, ensuring that it would be a nightmare to get out of it. We wonder how long this took to put together.
​The Biggest Revenge For This Car Owner Who Cheated On His Girlfriend
Some people adore their cars in ways that most people won't understand. For one guy, this car was certainly his baby, which made it the perfect target for revenge after his girlfriend found out that he cheated on her. Instead of making a huge scene and confronting him about it, she decided to go a little bit further.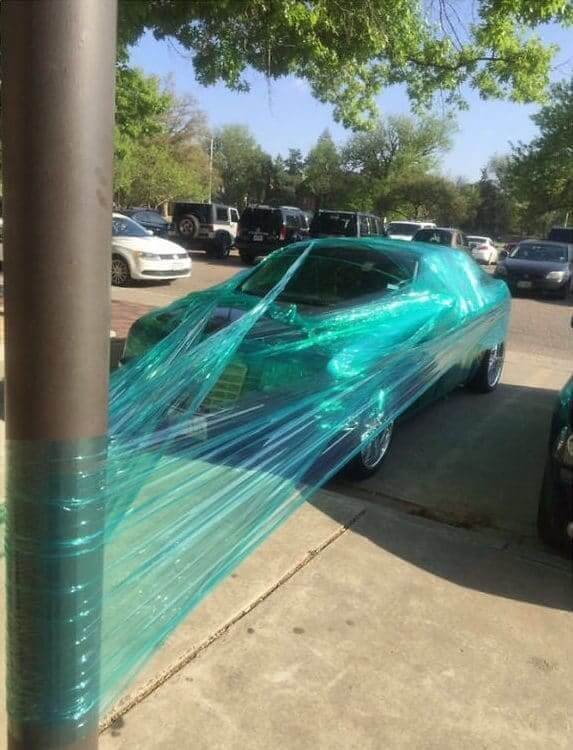 Instead of wrecking the car or having it towed, she decided to go on a more subtle, but still cruel path, and tied it to a pole using plastic wrap. You know that stuff is indestructible!
This Woman Who Covered A BMW With Tons Of Jam
No matter how much a person may struggle to look for parking, it is important to have consideration for other drivers out there who may be as frustrated as they are, but will never park this way.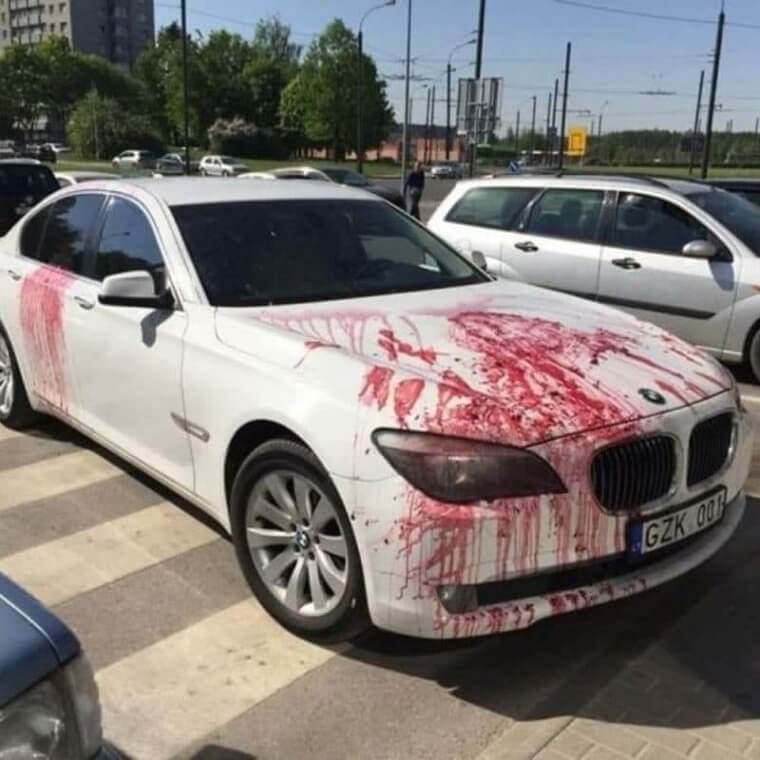 So when this guy parked literally on the crosswalk, a woman was totally done with it. She grabbed the nearest jam jar and covered the entire car with it so they could learn a little lesson for the next time.
A Guy Who Made His Ex-Girlfriend Into A Demon
Some people love tattoos, some people hate them, and others may get one or two, but they take their sweet time deciding which one is the right one. Now, getting a tattoo with your partner's name or face may be quite common, but we're not sure how much of a great decision that may be.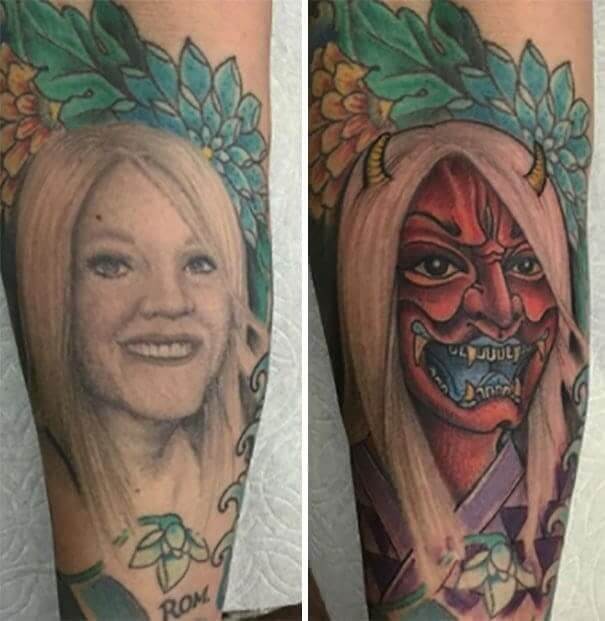 After this guy had his girlfriend's face tattooed on his body, the couple eventually realized it wasn't meant to be. Instead of removing it, he decided to paint over her face with the image of a demon. Ouch!
A Creative Solution For Bad Service
Here's the thing, tipping is really important, especially in places where waiters basically live off their tips. But when the service is bad, no one should be expected to tip the waitstaff.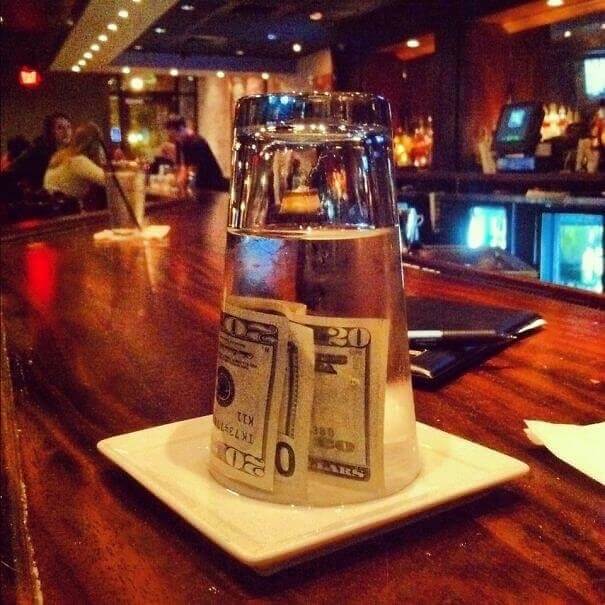 So after this group of people received some pretty bad service at the pub, they didn't know whether or not they should leave a tip. Instead, they decided to get creative and to make the waiter's life a bit hard. They placed the tip inside a full shot glass, which meant the waiter had to make a big mess in order to get it.
Making A Point After Some Really Bad Service
Getting bad service is the worst! One arrives at a place looking forward to a wonderful meal, only to get completely ignored for thirty minutes. How terrible is that? So when this person waited that long to get the staff's attention at this diner, they got impatient and upset.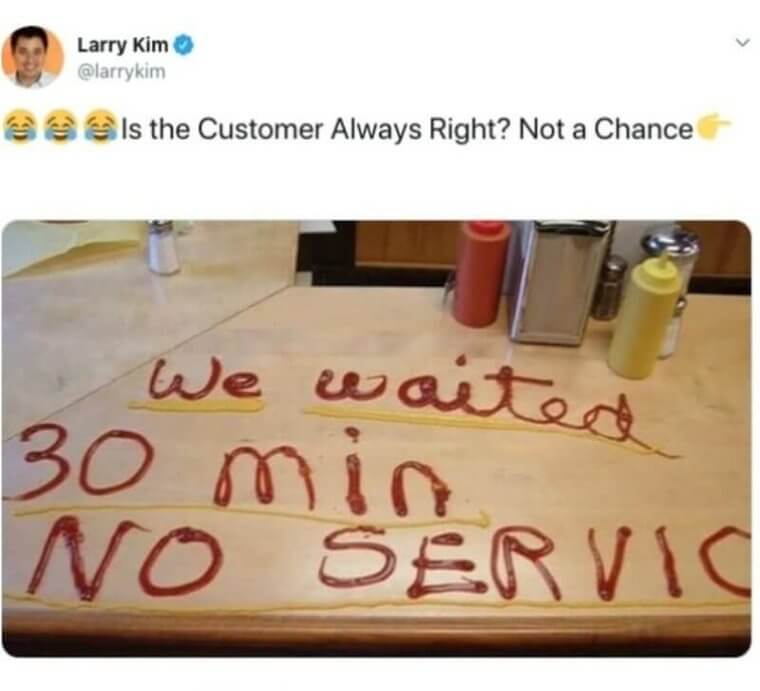 But instead of just leaving, they knew they had to leave a little something to make a point. So they grabbed the ketchup bottle and wrote this wonderful message that we're pretty sure this establishment won't forget.
When Sonic Dissed Their Competitors As A Marketing Strategy
It is pretty popular to diss your competition as a marketing strategy, and when this Sonic drive-in did so, people had a good laugh. Now, we don't know if this was some sort of act of revenge, or they were simply trying to put their competition down, especially against their biggest rival, McDonald's.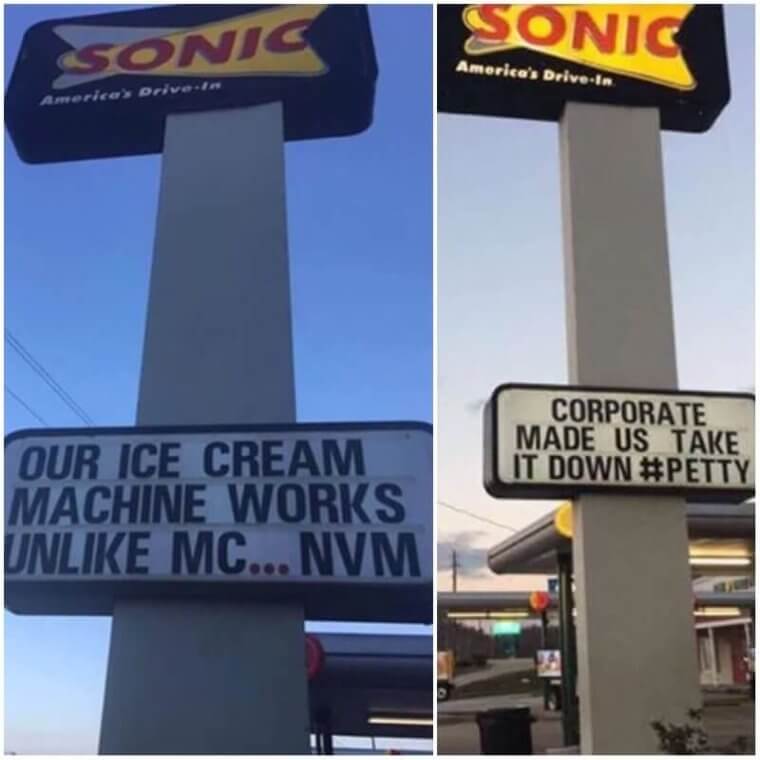 After putting up a huge sign dissing the old McDonald's, their management apparently decided to take down the original sign. They managed to come up with a hilarious plan B, though.
​This Neighbor Who Mowed Their Lawn In A Shape That Said "A-Hole"
Having a feud with your neighbors can seriously be the worst thing ever. You literally have to see that person on a daily basis, so it's never fun to have a disagreement with them. After these neighbors had an argument, one of them really went out of their way to get some revenge.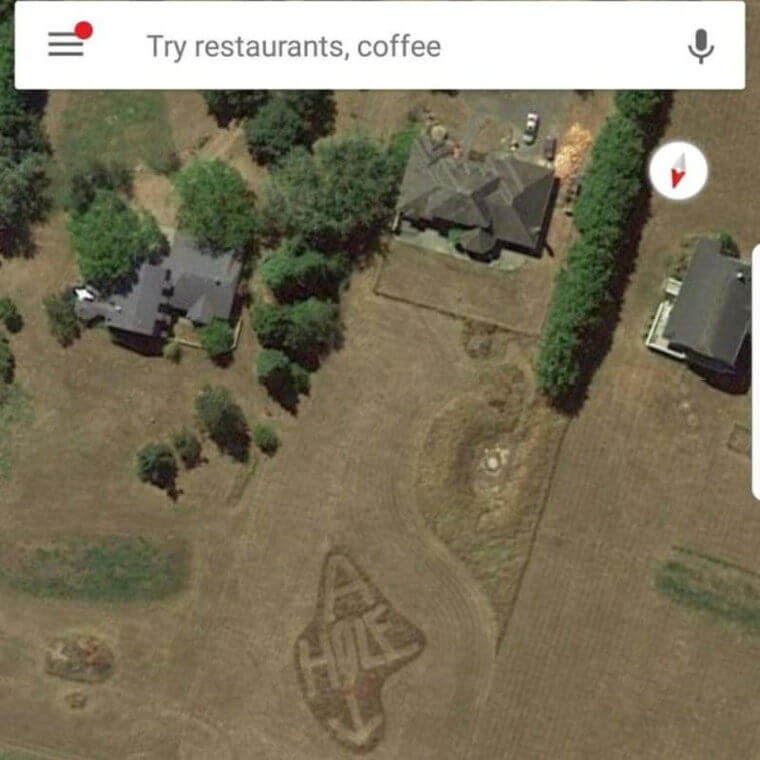 They actually mowed their lawn in a shape that said "a-shole" along with an arrow pointing in their neighbor's direction, which was big enough to be seen from Google Maps satellite. Now that takes dedication.
The Most Disgusting Revenge For A Lazy Roommate
Having a roommate or living with a partner who barely does any housework is really tough – especially when one person is cleaner than the other. That was the case with this couple.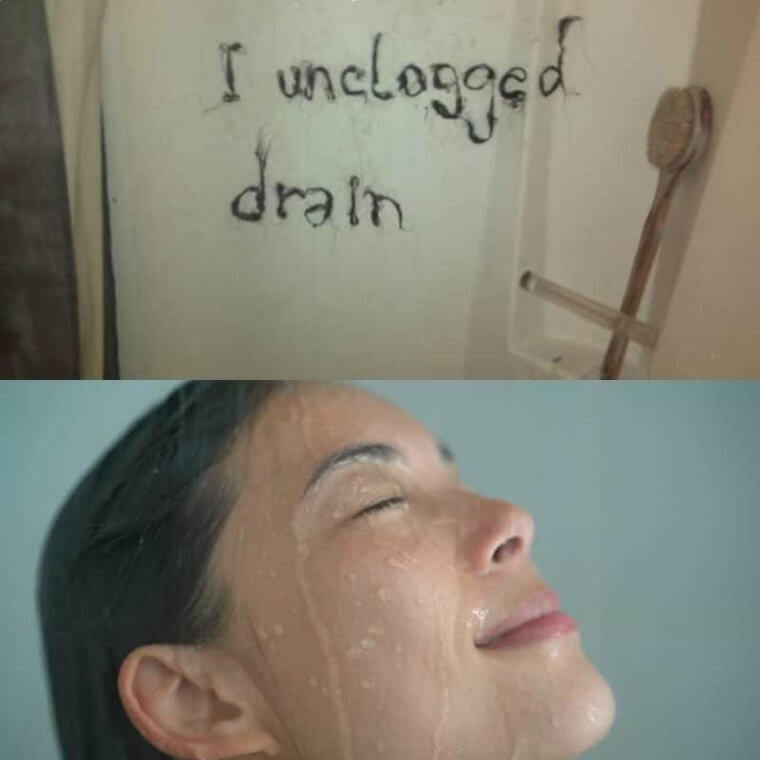 This person's partner kept leaving tons of hair in the shower, which would constantly clog the drain. After a few warnings, the guy decided to take matters into his own hands and to leave a little message for her after unclogging the drain himself.
This Woman Who Surprised Food Thieves With Some Mustard Doughnuts
No one likes dealing with food thieves. In some places, no matter how much a person may try to fight against them, there will always be someone who will take something that is not theirs.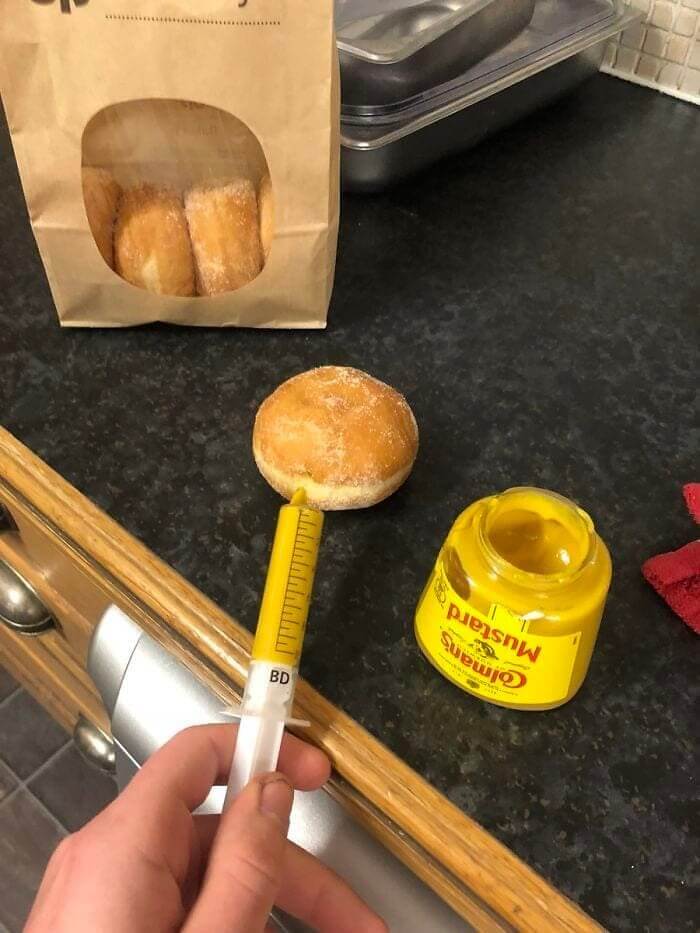 So when this person got fed up with other people stealing their fresh doughnuts, after the third time it happened, she decided to leave them a little surprise. She literally went out of her way to sneak in some mustard in them. Yum?
This Mother Who Got Fed Up With Their Children's "I Don't Know" Answer
Isn't it just the worst when we ask someone what they want for dinner and their answer constantly is "I don't know?" Seriously, how hard is it to make a decision every once in a while?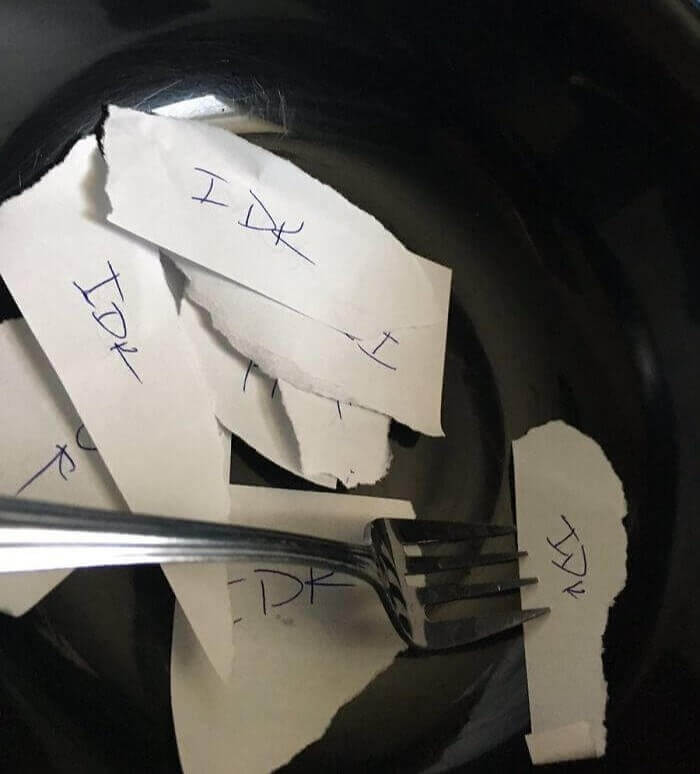 So we totally get this mother who was completely fed up with the vague and spoiled answers her children kept giving her when she asked them what they wanted to eat. To make a point, she decided to literally make them "I don't know" for dinner. Hope they liked it!
This Guy Who Got Tired Of Making The Bed Every Day
Every single morning, this couple argued about who had to make the bed. It turned out that the woman would usually wake up earlier as she took a bit longer to get ready than her partner, but that would result in him having to make the bed every single day.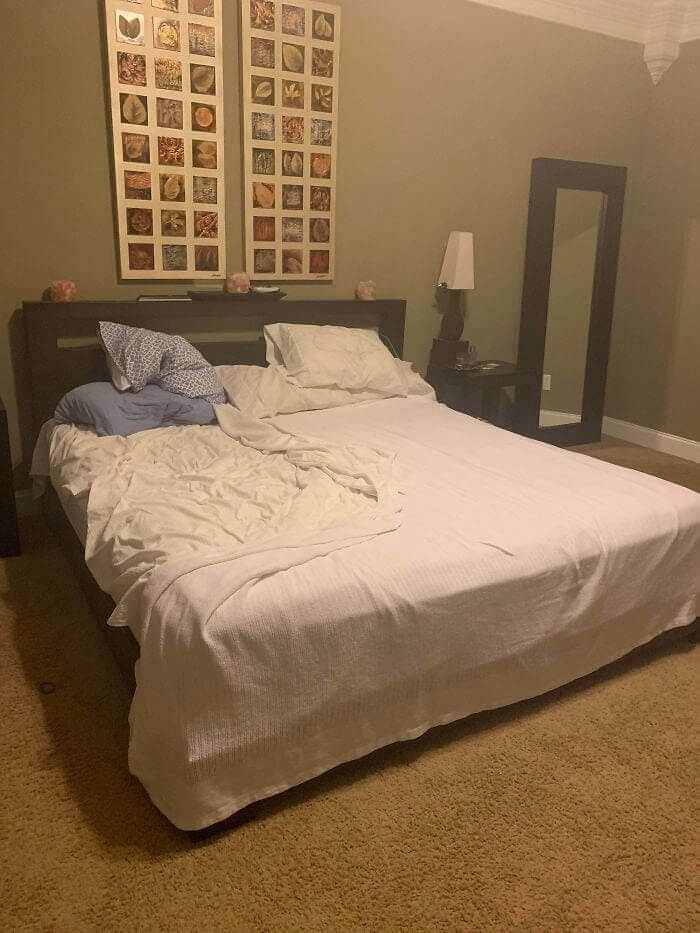 But this guy was fed up one day when he realized that his partner would never make the bed. So he got his revenge by only making the bed on his side.
When This Guy Cheated On His Girlfriend, She Got Him A Little Surprise Tattoo
Again, it is extremely important to think before getting a tattoo of your partner, or even a matching tattoo with them. You never know what the future holds after all. Take this guy for example. He cheated on his girlfriend, and when she found out, she knew she had to get back at him in the worst way possible.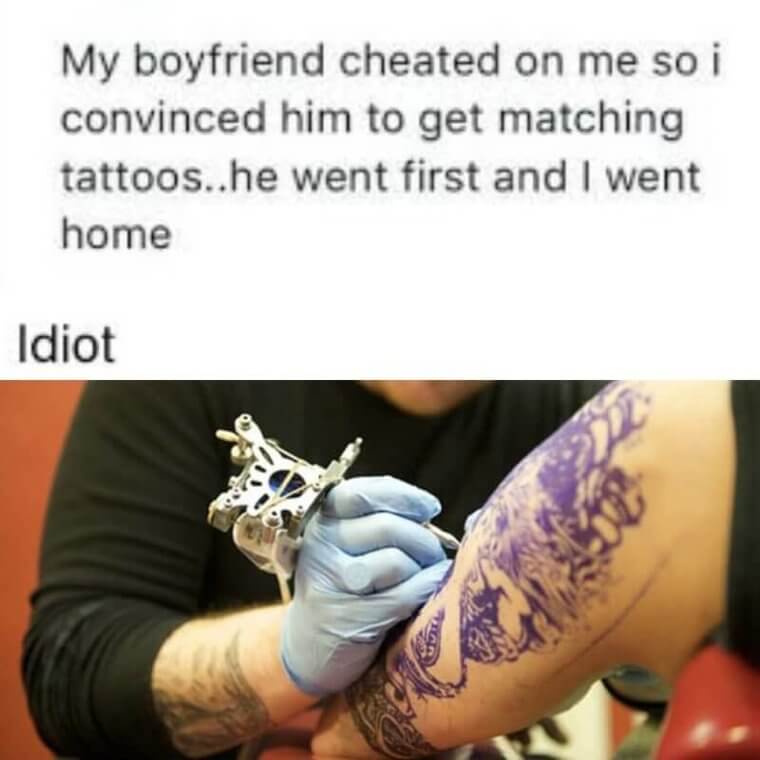 She convinced him that they should get matching tattoos. He went first and ended up getting stuck with a permanent reminder of his girlfriend who broke up with him right after.
This Neighbor Who Made A Little Adjustment After Someone Stole Their Pumpkins
When parking is involved people tend to get really competitive. But when pumpkins are involved, then things may escalate really quickly as they did to these people.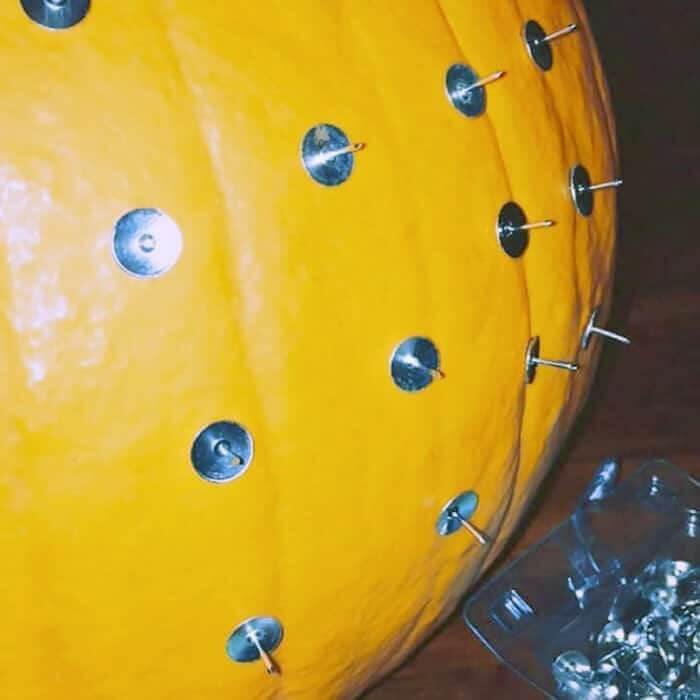 When this person realized that their neighbor kept stealing their pumpkins during a season that was supposed to be harmonic and peaceful, they just had to get some revenge. We're pretty sure that after this one, this person's neighbor will never steal their pumpkins again.
​This Girl Who Edited Her Prom Photos After Breaking Up With Her Boyfriend
Breaking up is usually a really painful experience to go through, so when this girl and her boyfriend broke up only a few days after prom, she decided to cope with it with the funniest revenge.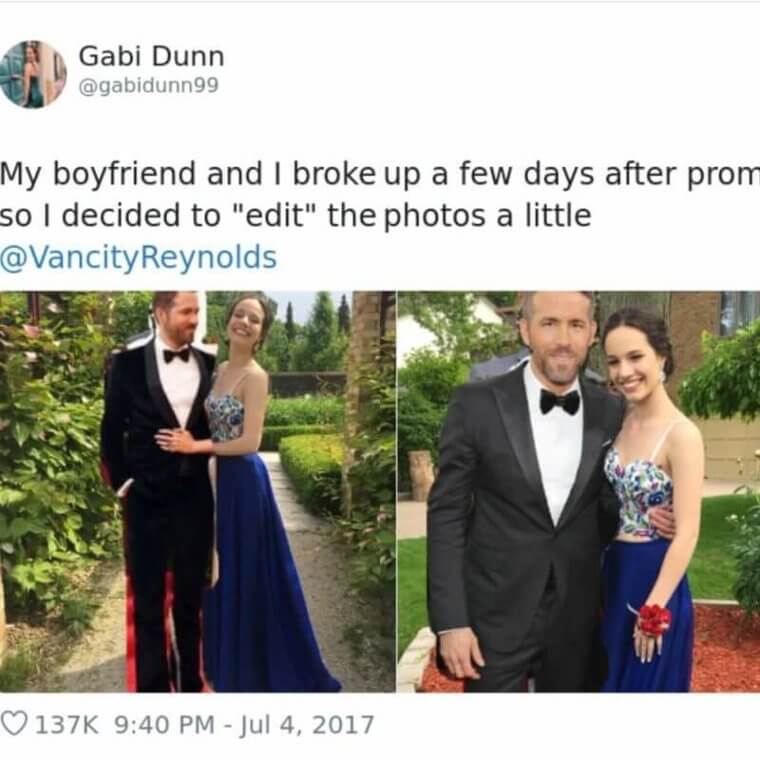 She decided to take all the photos where she posed next to her boyfriend and replace him with Ryan Reynolds. In the end, she still had her prom photos, and no longer had to look at her boyfriend's face.
A Little Message For Someone Who Kept Littering
Littering is the worst, especially with the constant reminders we get for ruining our planet by polluting it on a daily basis. So, after this person kept fighting for this smoker to throw their cigarette buds in the trash but they would refuse to do it, they had to get their message across in a different way.
So they literally picked up all of them, put them in a bag, and offered it back to the owner with a little messageץ Ouch!
A Little Message For That Person At The Gym Who Flexes For Hours
Every gym has a person who flexes for way too long in front of the mirror. While this may not upset everyone, it can be really annoying and distracting for others.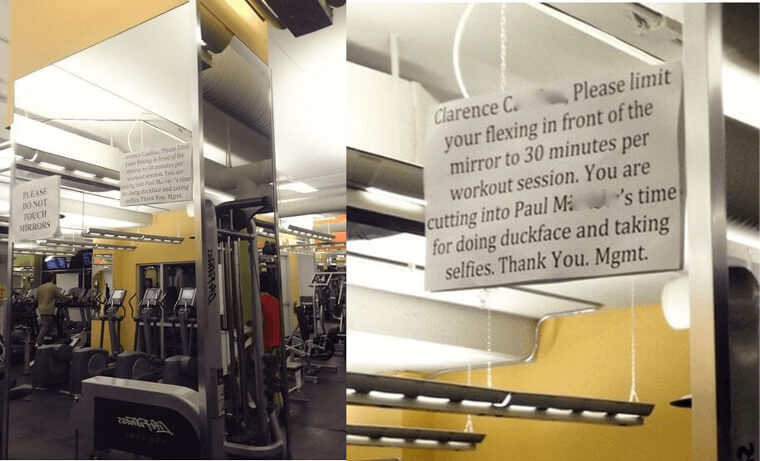 Someone at this gym was definitely fed up with Clarence constantly flexing in front of the mirror for too long, so they decided to leave a very public message embarrassing them. Hopefully, after this one, Clarence will be more mindful of other people's time.
This Guy Who Put Chilli Powder In His Ice Cream For His Thieving Roommates
Living with roommates certainly has its ups and downs, so it is extremely important to choose a roommate very wisely (If you get the chance to do so). Setting some ground rules from the start could be the best move to keep things civil, but these roommates failed to do so.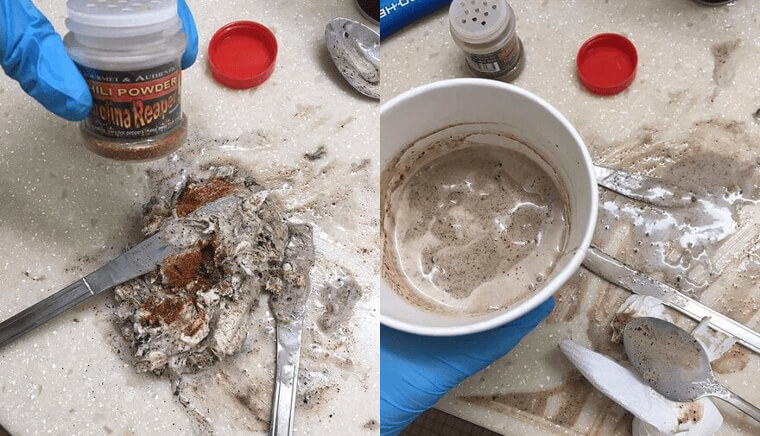 So when this roommate got tired of his roommates eating his Ben and Jerry's ice cream, he decided to put a little spice in it, literally.
A Food Thief With The Biggest Sass
It seems like people stealing other people's food is a recurring theme in workplaces, at home, and literally everywhere. And while some people may be a little bit apologetic and regretful about it, others come with the biggest sass one can imagine.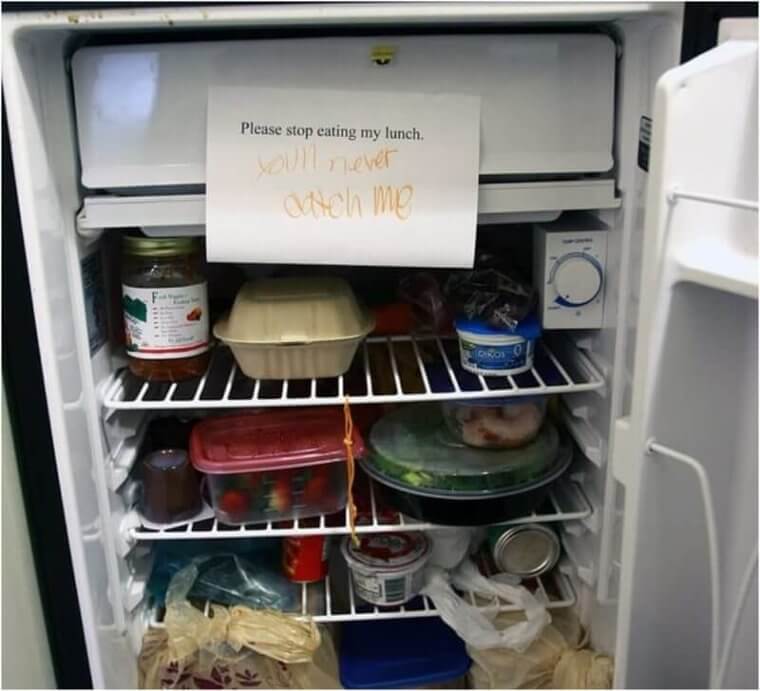 Take this person for example. After someone called them out for constantly stealing their food, they came up with the funniest response.
This Person Who Got Fed Up Of Finding Empty Bottles In The Shower
We may all be a little bit guilty on this one, as we might not always throw away an empty bottle right away. But someone in this picture certainly did it compulsively and would leave it for months until they threw away the bottle.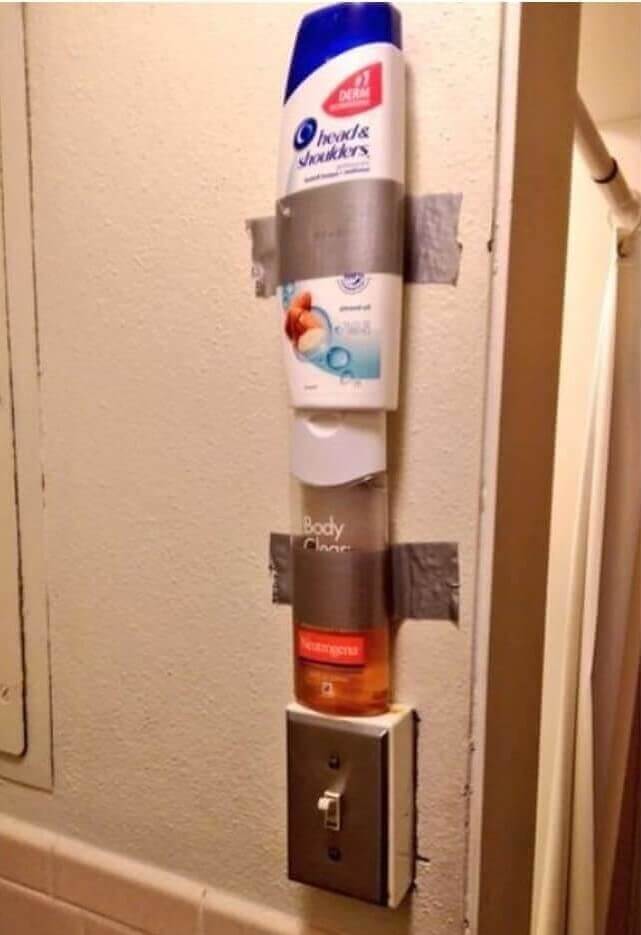 In return, their roommate decided to literally duct-tape the bottles on the wall so that they would get the message a little bit more harshly this time.
This One is Pretty Self-Explanatory – Don't Cheat!
Another girlfriend out there was cheated on and knew exactly how to get to her ex-partner. Again, instead of confronting him, she decided to go for one of his most loved possessions, his car.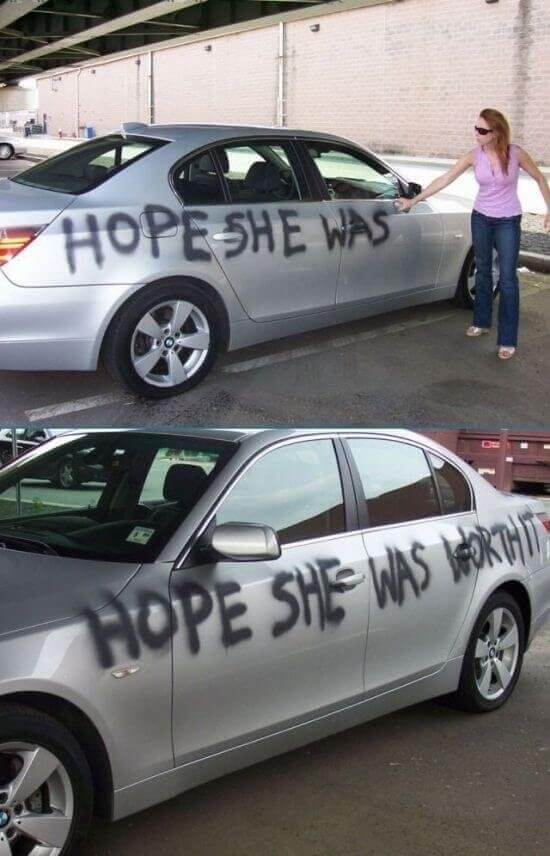 She grabbed some spray paint and made sure that every single person out there knew that he was unfaithful, painting the words "Hope she was worth it" on his car. It doesn't get more savage than that folks.
When You Still Make Lunch For Your Partner After An Argument
Fighting with our partners is a part of life, it doesn't mean we no longer love the person in front of us. So after a heated argument, this girl decided to make her boyfriend a sandwich to take to work, but she had to make sure he knew that she hadn't forgiven him yet.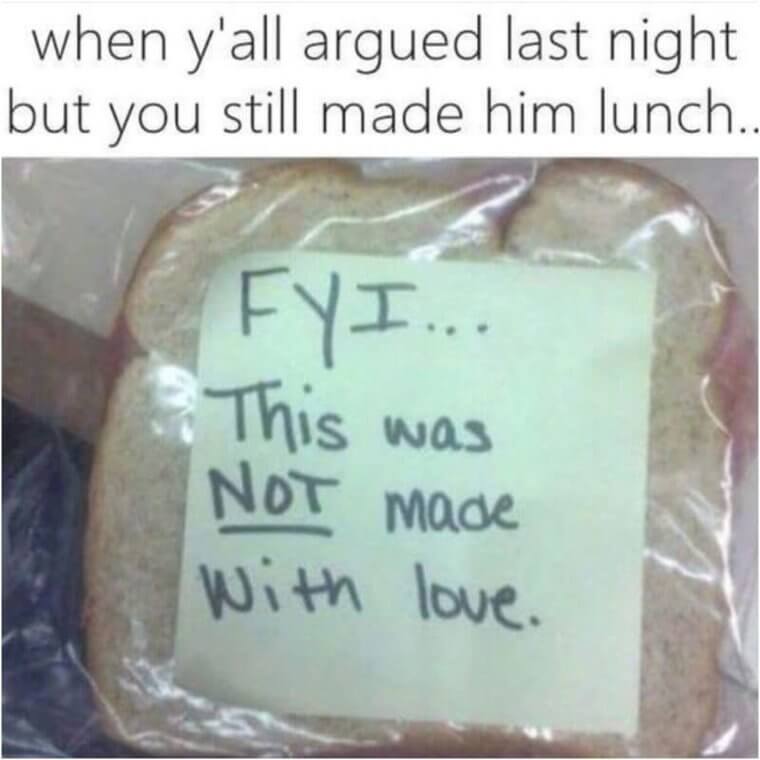 So she wrote a little message that clarified how that sandwich hadn't been made with love. We hope that it was still tasty.
​This Guys Who Left His Neighbor A Very Clear Message
People really go to great lengths to send their neighbors a message and to get some revenge for how they've wronged them. This hilarious neighbor (with some pretty impressive gardening skills for that matter), asked his neighbor to mow his lawn and he refused.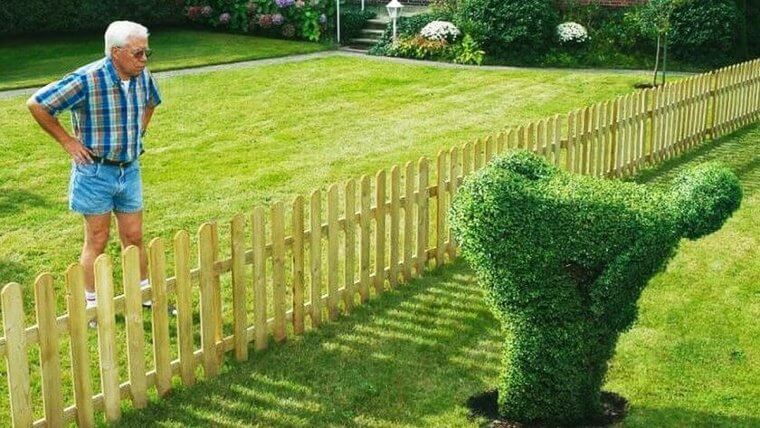 After getting tired of looking at the terrible grass, he decided to do it himself, but not without leaving a little present of course.
​Another Blocked Shopper Who Parked Terribly
Seriously, people just need to learn how to park and others wouldn't have to go to such great lengths to send them a message. And while this act of revenge may seem petty for some, you never really know how the other person will react, they could be violent.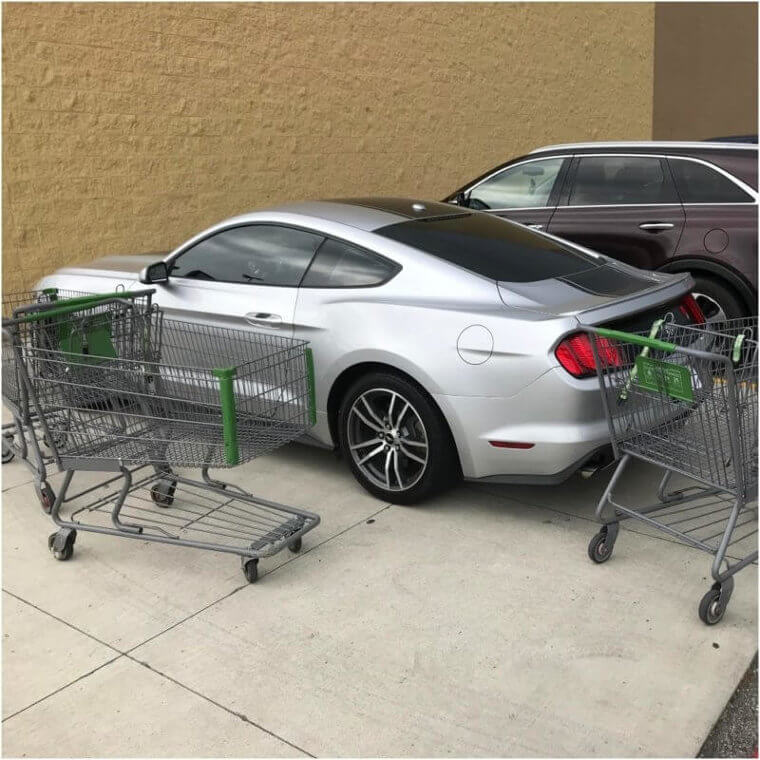 So the act of revenge sends a message but does not start a whole feud. Hopefully, they learned their lesson.
Rivalry Between Siblings Resulted In Hiding A School Project
Sibling rivalry can result in the most hilarious acts of revenge out there, and this one is probably at the top. This guy's sister took $20 without asking him, so he decided to pull the biggest prank on her.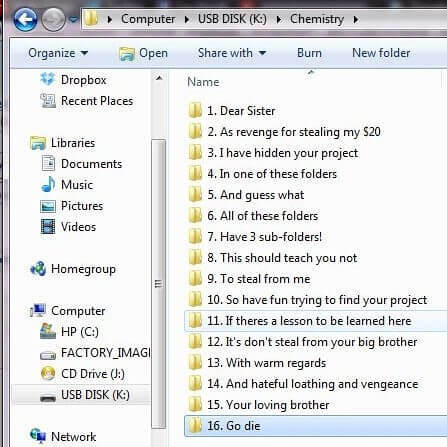 It was harmless, but he certainly made her life difficult after accessing her laptop and hiding her biology project. We're pretty sure that after this one she won't be taking his money anytime soon.
This Person Put Cat Food In Their Food Thief's Tacos
Some people are kind with revenge, and others really go out there to destroy others. Take this person for example. They were done with their co-worker who kept stealing their food, so they decided to get really aggressive with their revenge.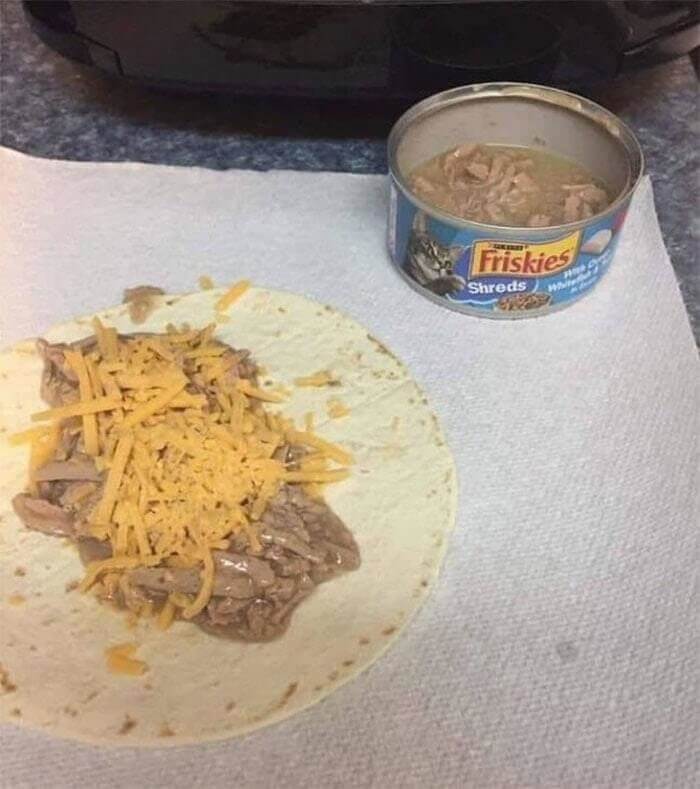 They bought some cat food, put it into the taco that they were sure would be stolen that day, and let the food thief deal with the consequences. Yuck!
No One Will Ever Mess With This Grandma After This Revenge
So, when Bernie felt that her children and grandchildren were just waiting for her to pass away so they could get her fortune, she decided to show them just how much she didn't appreciate the treatment.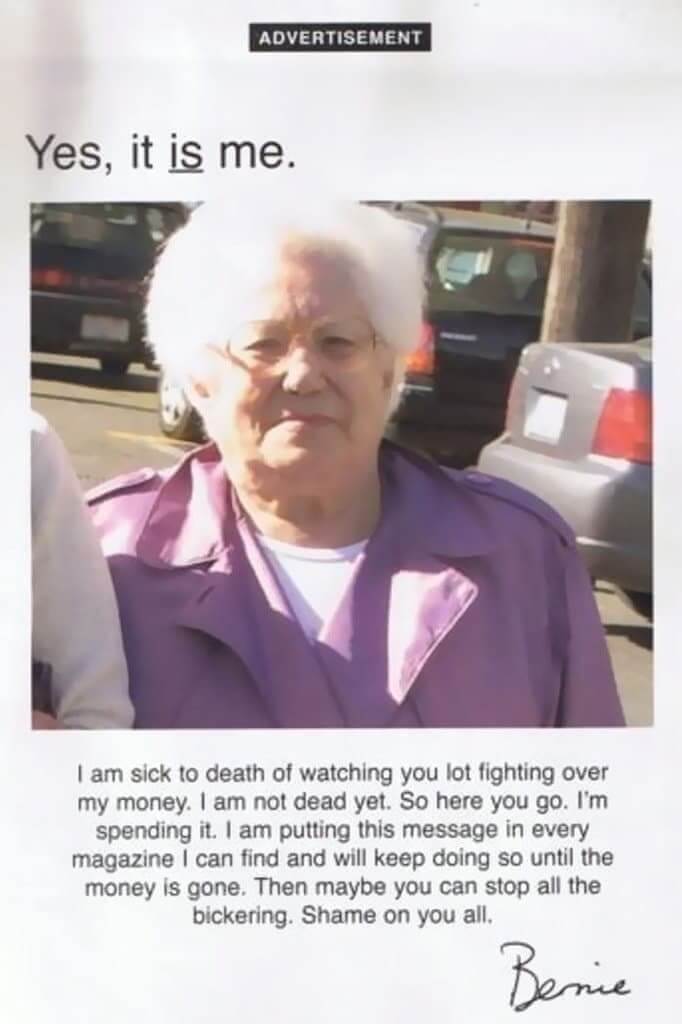 She decided to spend all of her money on very expensive things in the most public way possible so that her family would never treat her that way again. In fact, one way she did so was by putting a fortune into magazine advertisements with a very important message.
This Guy Who Had The Last Word After Getting A Divorce
Getting a divorce can be one of the most physically and emotionally painful moments in a person's life. And then when financial turbulence comes in, things only seem to get even worse.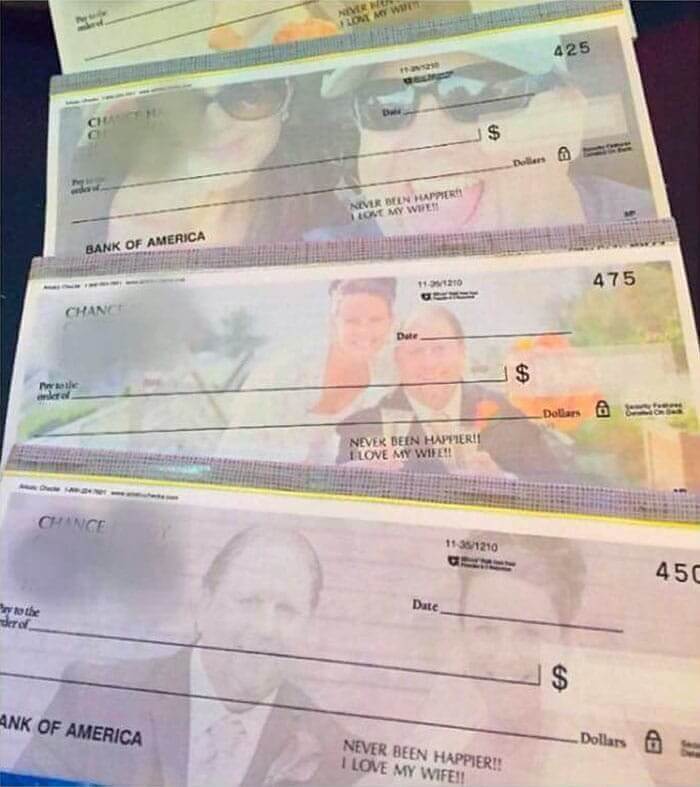 It seems like this couple didn't end their marriage on the best terms since this guy decided to send the alimony to his ex-wife complete with a little note. The checks went with photos of him and his new wife with the words "Never been happier!! I Love my wife!!" Ouch!
A Little Note For Those Lazy Students Out There
Literally in every school, in every class, and every year, there is one student who passes on their notes to everyone who never pays attention.
But even that student gets fed up at some point, and Ethan here was done! When his colleagues asked for notes after they fell asleep in class, he sent them a revenge note that they will probably never forget. Hopefully, they'll start paying attention from then on, though we doubt it.
This Cat Who Ironically Got A Revenge Against His Owner's Revenge
We're not saying that cats are evil, but they can be really harsh on people. Just look at this cat's expression, we would be scared! After this cat made a mess in the house when their owner was gone, the owner had to find a way to give him some sort of punishment.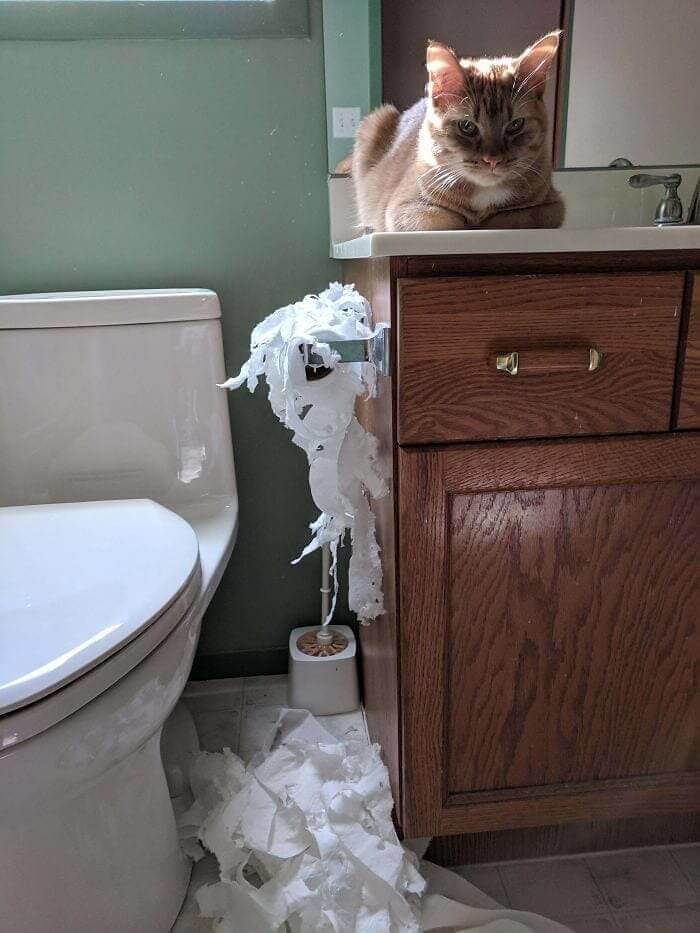 He decided to put him in the bathroom, thinking that he would be teaching the cat a lesson, but nope. Cats always have the upper hand.
This Husband Who Covered The House With Lyrics Of His Wife's Most Hated Band
It's not that easy to maintain a happy marriage, it takes time, work, and lots of humor. Apparently, this couple was happily married, but there was just one thing that kept bringing up arguments, their different taste in music.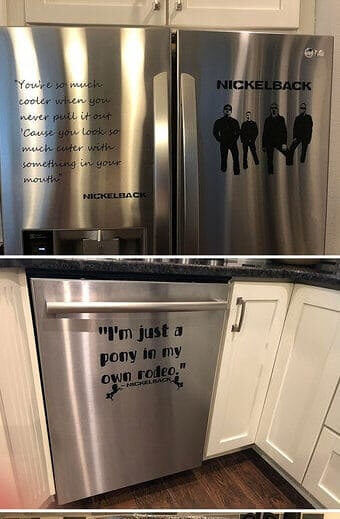 While the wife could simply not stand Nickelback, that was her husband's favorite band. After they argued for hours about it, he did the best thing he could think of to annoy her and covered the entire house with the band's lyrics.
An Expensive Revenge Against Loud Neighbors
There are so many ways of dealing with our neighbors, and we have to say that this family was extremely creative when they decided to get an act of revenge on them.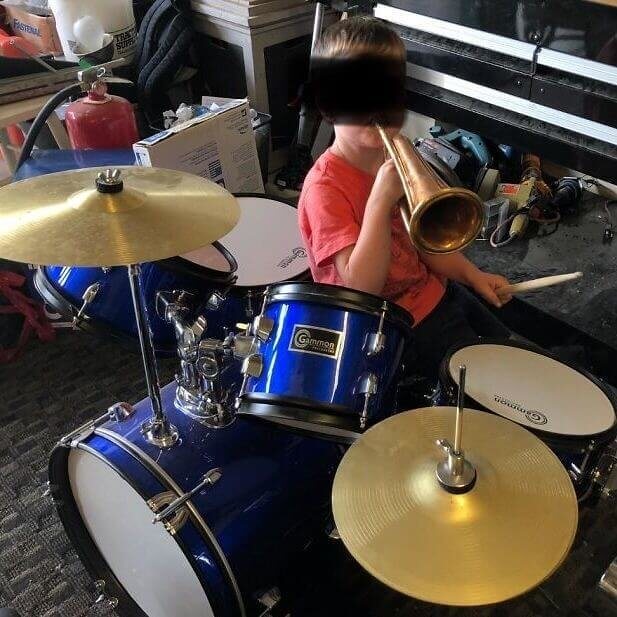 After trying everything they could to get some silence, they realized that their best option was to buy their young son some drums and a horn just so they could get a taste of their own medicine.
This Guy Who Covered His Roommate's Bed With Cornbread
People deal with their annoying roommates in the funniest ways sometimes, and this guy went to the greatest lengths ever to do so. He pulled off the biggest prank of all time after his roommate kept making the entire place smell like noodles on a daily basis.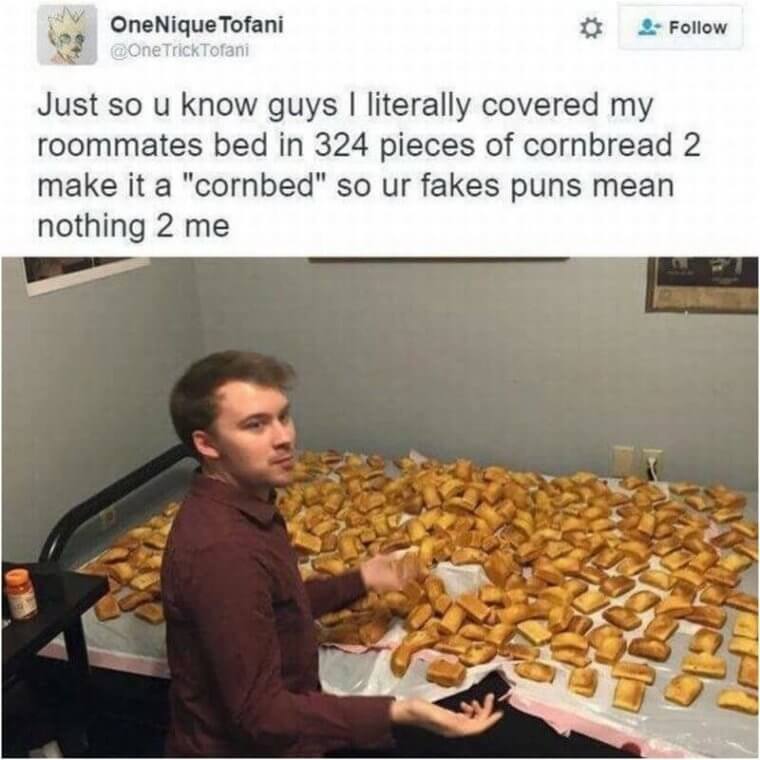 So he went ahead and turned his bed into a cornbread haven. But what does that actually mean?
​Mat Wrapped His Brother's Christmas Present In Concrete As An Act Of Revenge
Apparently, this person waited an entire year just to get back at his brother after he wrapped his Chritsmas present in duct tape the previous year. So, Mat went ahead and covered his brother's present in concrete, and then gave him a hammer to open it.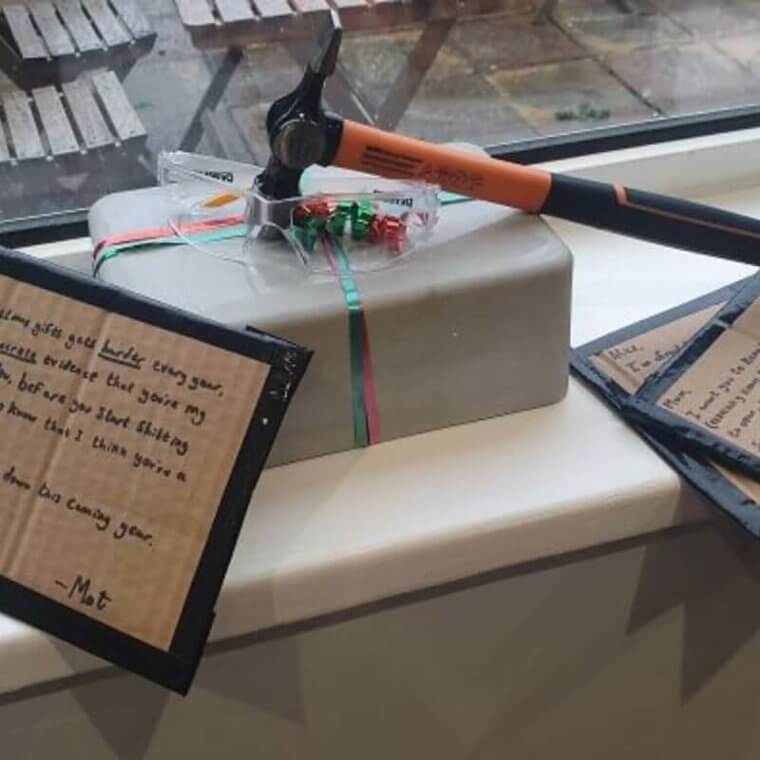 It's safe to say that he really went grand on his revenge, and while they now have probably started a tradition, it's a hilarious one.
This Person Who Gave Her Boyfriend A Memorable Birthday Gift After He Cheated
Well, this guy was sure he was getting a birthday gift from his girlfriend but she had other plans. She found out that her boyfriend was cheating, so she decided to wait until his birthday arrived to teach him a lesson.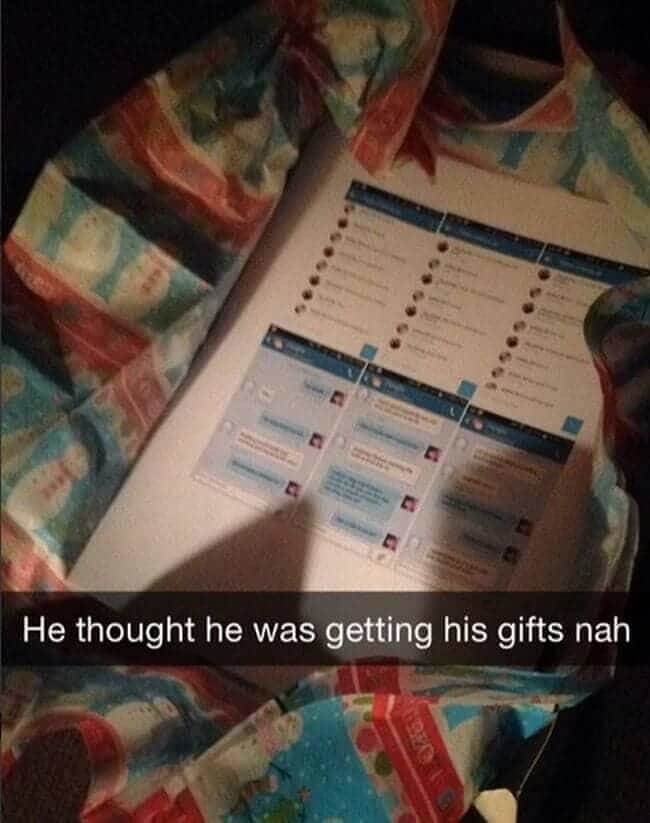 She went ahead and printed a bunch of infidelity chats and wrapped them all up like a birthday present. It was probably one of his most memorable birthdays.
This Roommate's Friendly Prank That Ended Up Escalating
After this girl told her flatmate that she didn't want to make a fuss for her birthday that year, her roommate decided to do exactly the opposite. The roommate decided to go really extra by filling the entire house with tons of balloons and ribbons as a funny prank.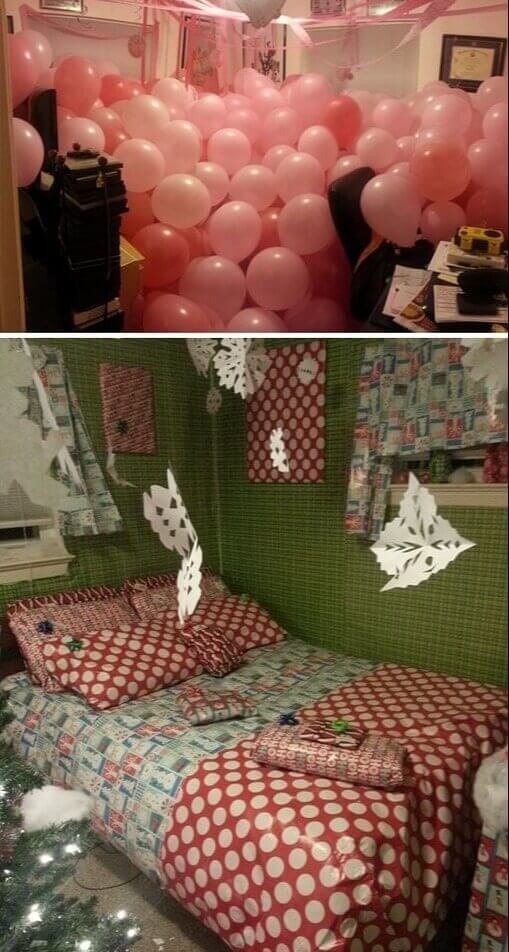 What she didn't know is that her friend would get the biggest revenge ever, by covering her friend's room with wrapping paper all over.
When Your Ex Doesn't Stop Using Your Netflix Account, You Get Revenge
When this couple broke up, many things were left unsaid, and one of those was a conversation about the Netflix account. They shared one account throughout their relationship, but when they broke up, it was a little too awkward for this person to ask their ex to stop using it.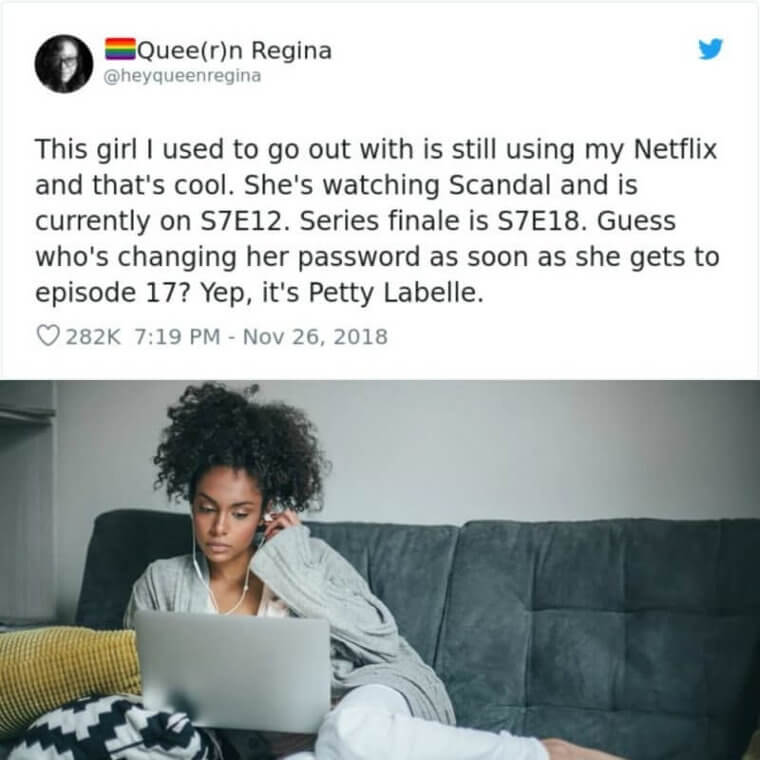 Instead, they did something worse. They tracked what she was watching, and decided to change the password just before she reached the season finale, ouch!
​A Mother Who Wasn't Quite Ready To Stop Writing Her Son Lunch Box Notes
When we were younger, we would most probably be sent to school with boxed lunches prepared by our parents, sometimes with a beautiful note inside. While many children love the gesture, we all get to an age where we feel like the phase has passed, and we no longer need to arrive at school with a note.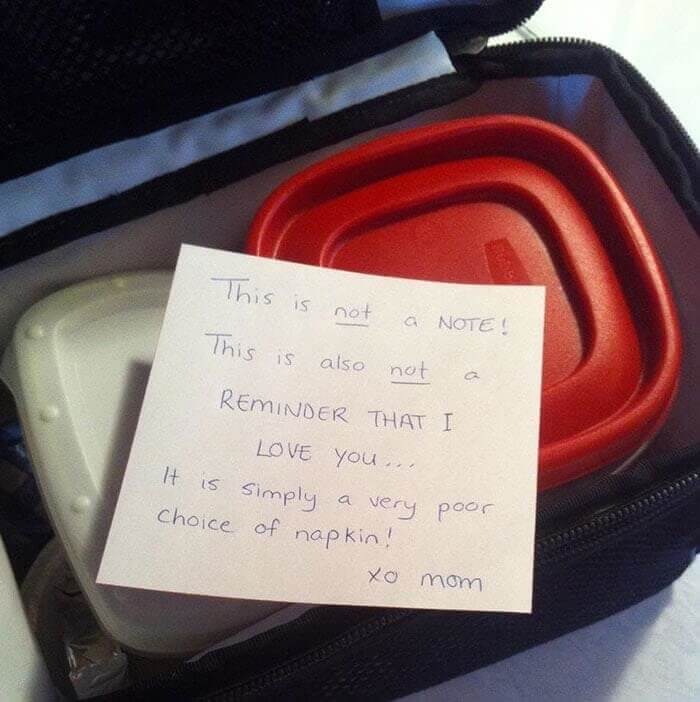 So when this kid asked his mom to stop putting notes on his lunchbox, she decided to teach him a little lesson instead. She did respect his request but also ensured that he knew exactly how she felt about the sudden change by "not" writing a note.
​A Savage Message After This Person Parked Terribly
We have seen just how aggressively some people have reacted to poor parking, so this person's little revenge is actually refreshing. It was still pretty savage, but not too extreme.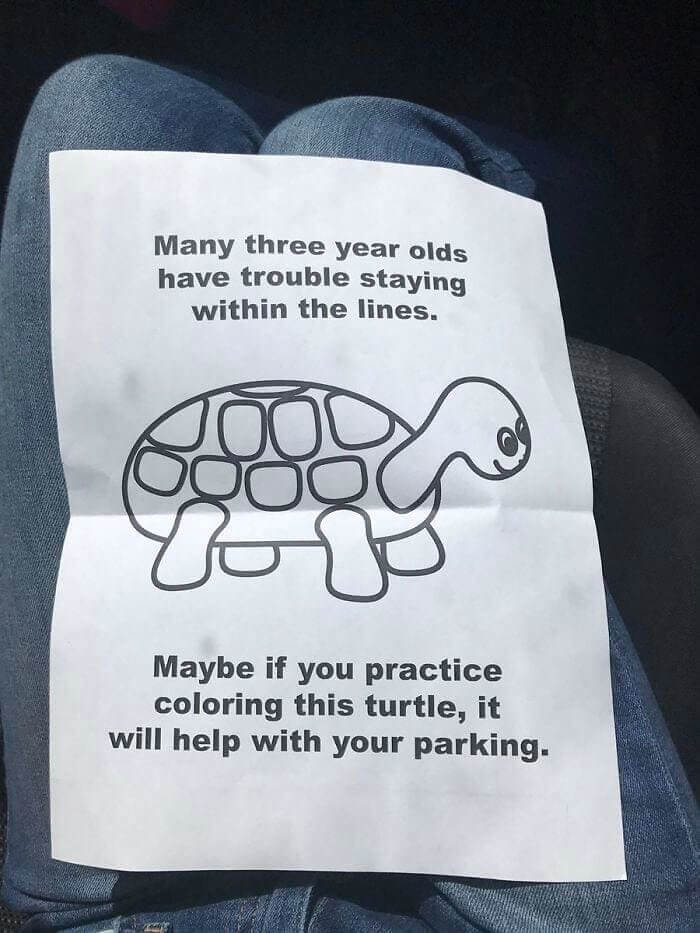 They simply went ahead and printed a funny and subtle message, suggesting that the person should color a turtle just like a four-year-old would in order to understand how to better follow lines.
​These Neighbors Who Were Fed Up By Their Loud Downstairs Neighbors
It's not easy to share an apartment with a stranger, but sharing an entire building with a bunch of strangers may be even harder. It's not a secret that dealing with noisy neighbors can be an absolute pain because while you want your silence, you also don't want to start conflicts with the people you have to see every day.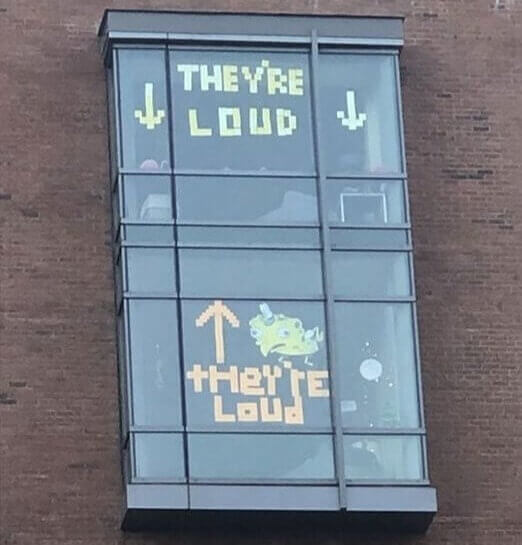 But this person couldn't take it anymore, so when their downstairs neighbors just wouldn't stop being loud, they decided to publicly shame them. They covered their entire windows with sticky notes that said "they're loud" so that everyone in the neighborhood knew about it. Thing is, their neighbors had the same idea.
​This Guy Slashed Someone's Tires For Their Bad Parking Skills
Well, speaking of subtle acts of revenge, this one definitely does not fall into those. This person was so angry at another poor parking experience that they went a little bit extreme.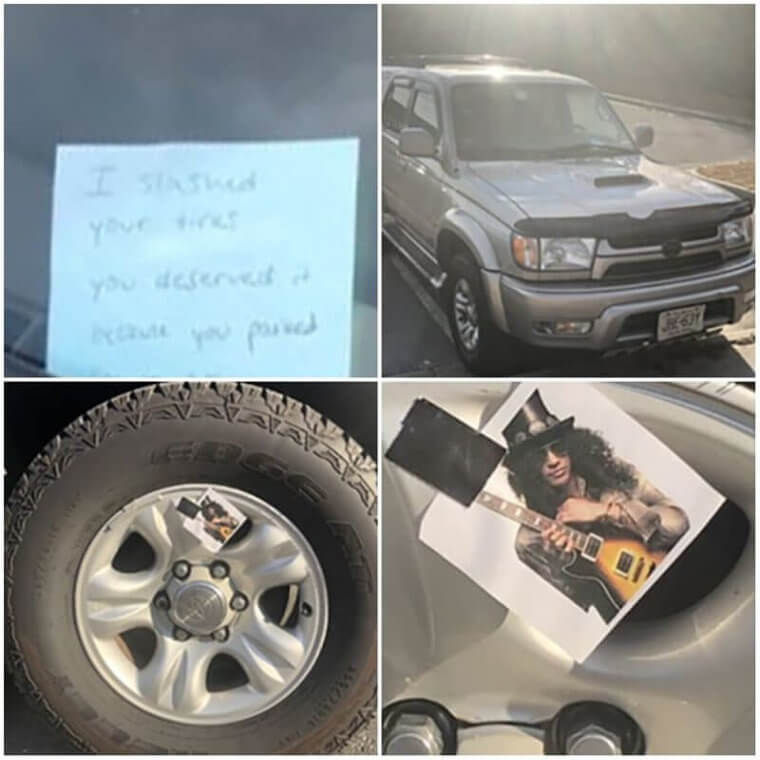 They actually went ahead and slashed this person's tires, and then left them a message explaining the reason why they did so. Their slashing method was somewhat unorthodox though – with a picture of famed guitar player Slash.
A Typical Siblings Revenge After Her Brother Used Her Toothbrush To Clean His Shoes
After this person's little brother used their toothbrush to clean his shoes, she knew exactly what to do to get back at him. She knew what would affect him the most, so she went ahead and delivered her calculated plan.
She simply gave his shoes that glow she believed was missing by adding some rosy powdered makeup to them. By the look on his face, he was not thrilled.
​These Dogs That Avenged Their Furry Friend By Destroying This Guy's Car
It turns out that animals can also have their revenge after they disagree with something. When this guy stepped out of his car and kicked a stray dog, the stray pack was there to teach him a lesson to never do it again.
They went on that person's car and destroyed it as much as they could, and we can't say we feel too bad about it.
World Record Winner Had The Perfect Response To Sexist Men
At the age of 14, Jade Hameister broke a world record by becoming the youngest woman in history to ever complete the polar hat-trick track – which means that she crossed the North Pole, the Greenland ice sheet, and the South Pole on skis.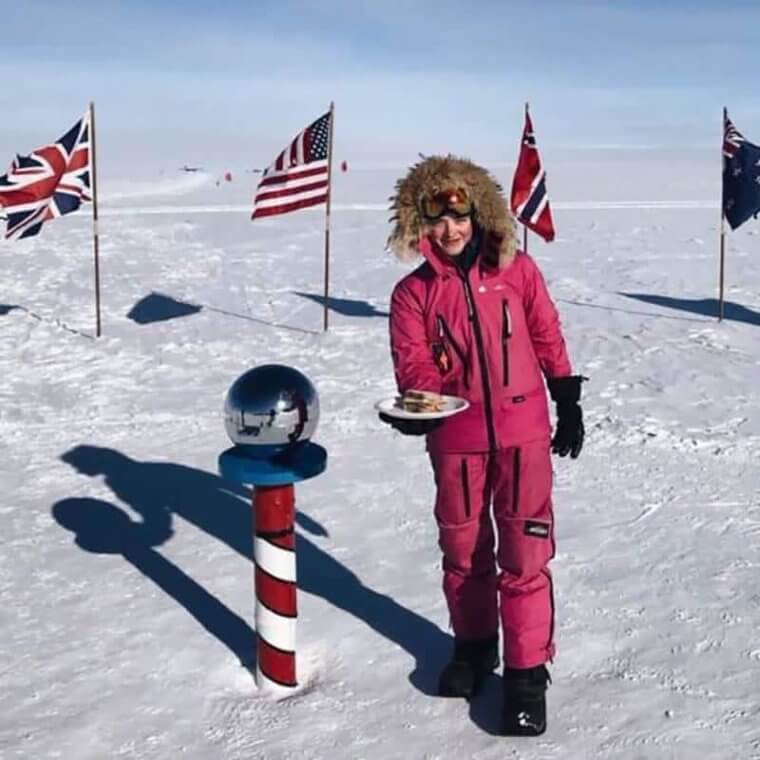 After she gave an inspiring TED Talk and received sexist replies for men saying "make me a sandwich," she actually made a journey back to the North Pole, left a sandwich, and then wrote, "I made you a sandwich (ham & cheese), now ski 37 days and 600km to the South Pole and you can eat it."