A couple of items are found in almost every home, and hydrogen peroxide is at the top of that list. But there aren't too many household items that are as handy in a jam as hydrogen peroxide. Of course, this antiseptic can be used to help disinfect wounds and other items, but there are so many other ways you can take advantage of hydrogen peroxide to make cooking, cleaning, and just about any other household chore a lot easier. For some wonderfully cost-effective and inventive uses for this common household item, read on!
Clean The Grout In Your Home
Grout has a tendency to get dirty and stay dirty. It might be because it's so hard for most cleaners to effectively reach. But that's not as much of a problem for hydrogen peroxide, which tends to bubble up. Just spray your grout down with some peroxide, and then get to scrubbing with a toothbrush. Luckily, it usually doesn't take too long for the peroxide to do its thing.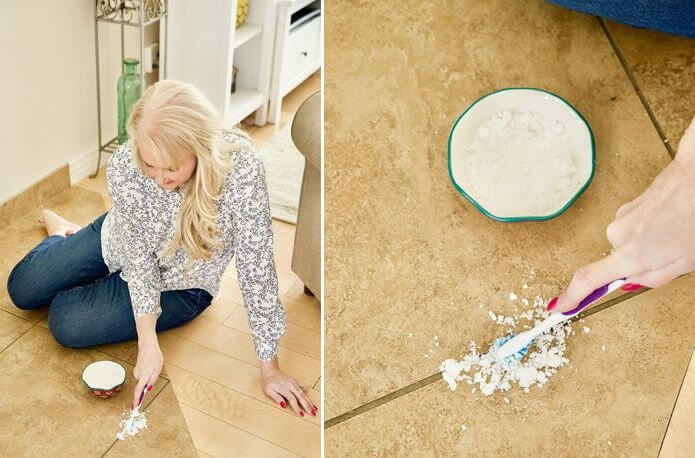 However, depending on how many tiles you actually have, getting to all of them might take some patience and perseverance. Still, it's well worth it for a cleaner house.
Sanitize The Inside Of Appliances
As with anything else in your kitchen, it's a good idea to clean the inside of your appliances pretty often. This is especially true of appliances that come in contact with food, such as stoves, toasters, or microwaves. Hydrogen peroxide can come in handy here since it's extremely safe and doesn't have any harsh chemicals inside of it. Just spray down your appliances and then wipe the peroxide away.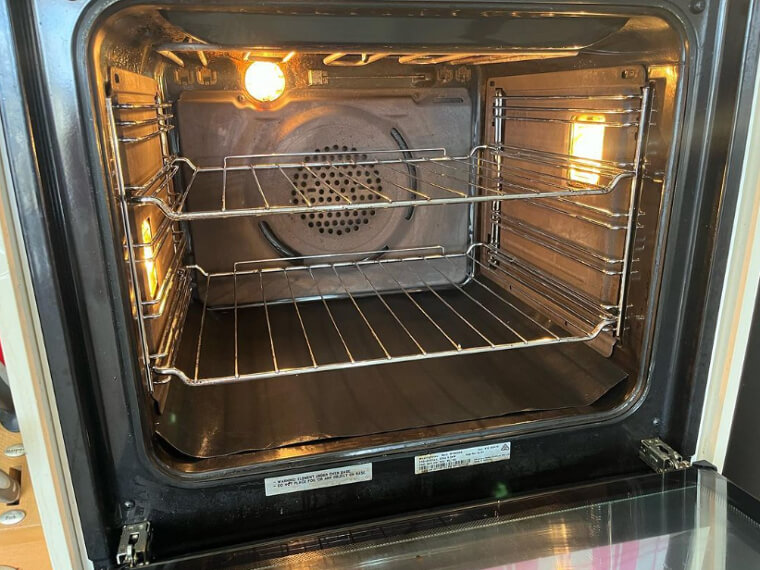 This should allow you to effectively clean and sanitize just about anything in your kitchen, from your waffle maker to your fridge. You can also clean things like knives or forks with peroxide.
Rid Your Towels Of Any Musty Odors
If you've started to notice that your towels have a bit of a musty smell as of late, then odds are mildew has started to grow somewhere on them. Apart from the smell, mildew can also be pretty bad for your health, so it's important that you take care of it as soon as you can. To do so, just add around half of a cup of peroxide and vinegar to your washing machine and let your towels soak for a bit.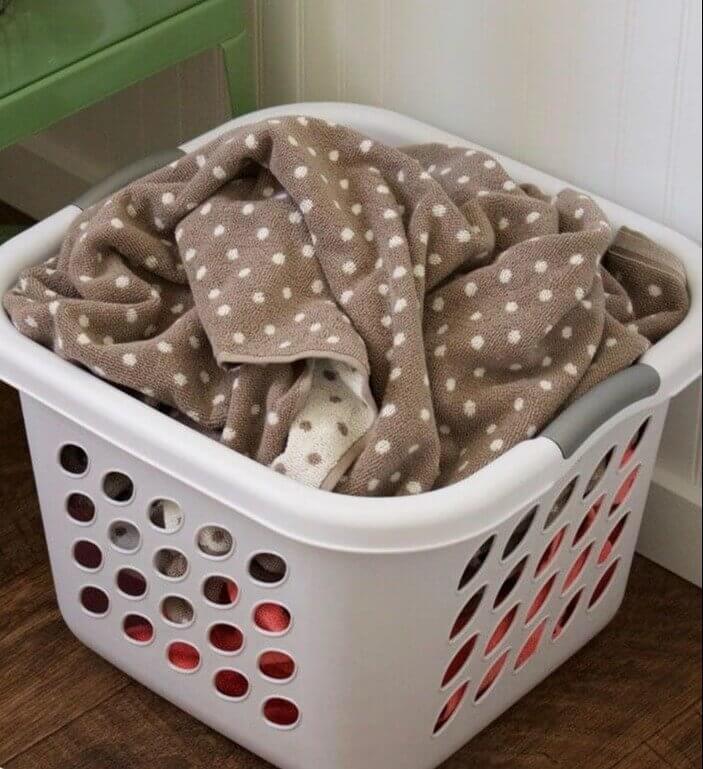 After they've soaked for about 15 minutes, you can go ahead and wash them normally. They should smell nice and fresh and be completely mildew free when you pull them out of the washer.
Clear Up Acne Using Hydrogen Peroxide
This one comes with a slight disclaimer. While hydrogen peroxide can help clear up acne, it's a household antiseptic first and foremost. As such, side effects can include things like skin irritation, blisters, and dryness. That said, hydrogen peroxide can technically be used to clear up acne. It does this by killing the bacteria that can lead to excess acne. However, you should always consult a health professional before using any product on your body.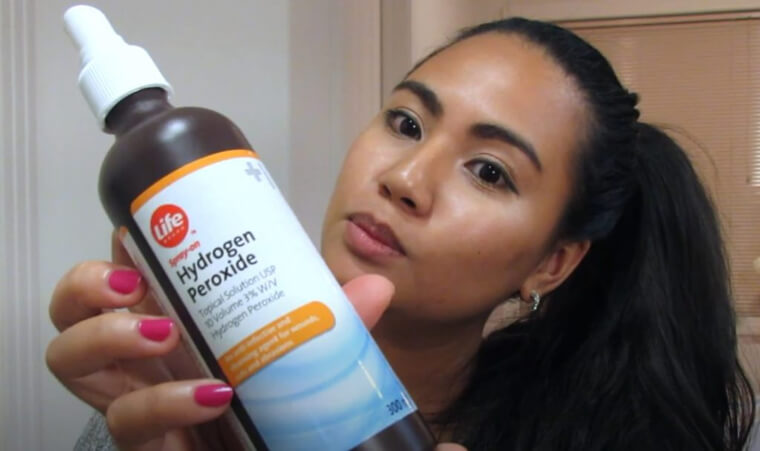 Doctors will normally prescribe another product that is similar to hydrogen peroxide but much easier on your skin, and far less likely to produce any of the side effects listed above.
Clean Your Floors Using Hydrogen Peroxide
Nobody likes mopping their floors, but it is essential for good housekeeping. And if you use hydrogen peroxide, you can cut out some of the harsh chemicals associated with other cleaners. Simply add around half a cup of peroxide for every gallon of hot water you use. Then, just get to mopping your floors. The mild mixture doesn't even require any rinsing after you finish, although you can still dry if you want.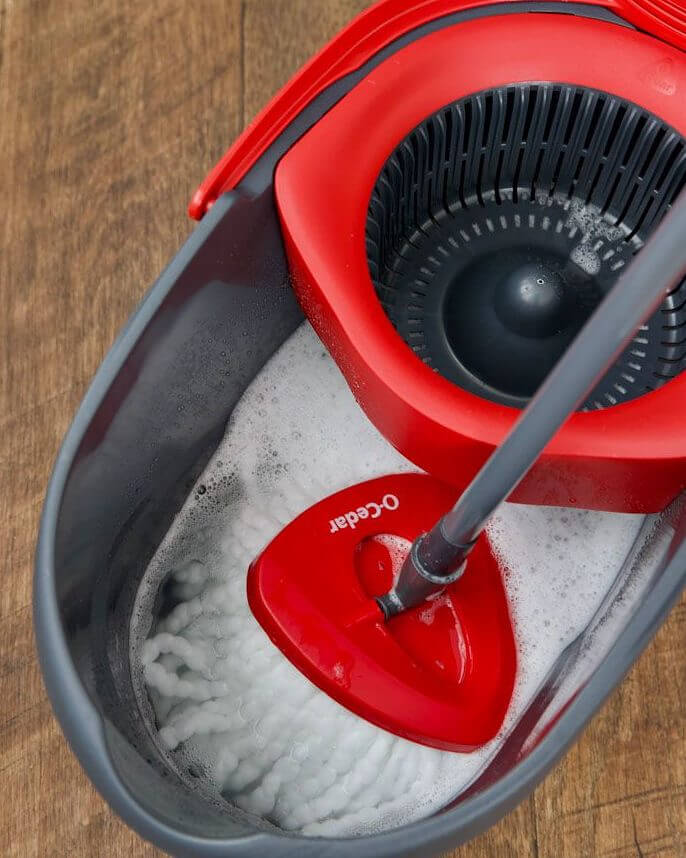 Peroxide is also completely okay to use if you have hardwood floors, so don't be afraid to really get in there and scrub, scrub, scrub, with your mop.
Keep Your Children's Toys Disinfected And Clean
Unlike other household cleaners, hydrogen peroxide is much milder, and a lot safer than some other types of cleaners. So, it makes it a great choice for disinfecting children's toys. And you're going to want to disinfect toys as often as you can since they easily accrue bacteria and germs kids come into contact with. Another benefit to using peroxide is that it doesn't affect the lungs, like a lot of other chemical cleaners.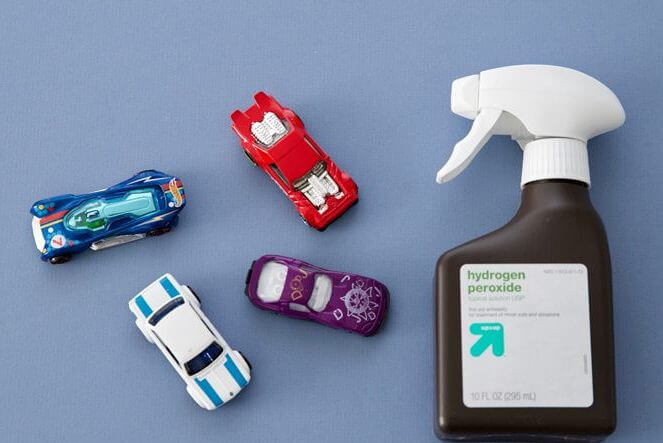 Just spray whatever toys you want to clean and then wipe everything down with a clean cloth or rag. It will help keep away potentially harmful bacteria while keeping kids safe.
Use Hydrogen Peroxide To Protect Your Dog
It doesn't matter how hard you work to keep an eye on your dog; odds are, they're still going to get into something they shouldn't at some point in time. Hopefully, it's never something that can harm them, but if your dog does ingest something nasty, you can use hydrogen peroxide to induce vomiting. However, remember to always consult a vet beforehand regarding dosage, but it may just help stave off the effects of whatever your dog ate.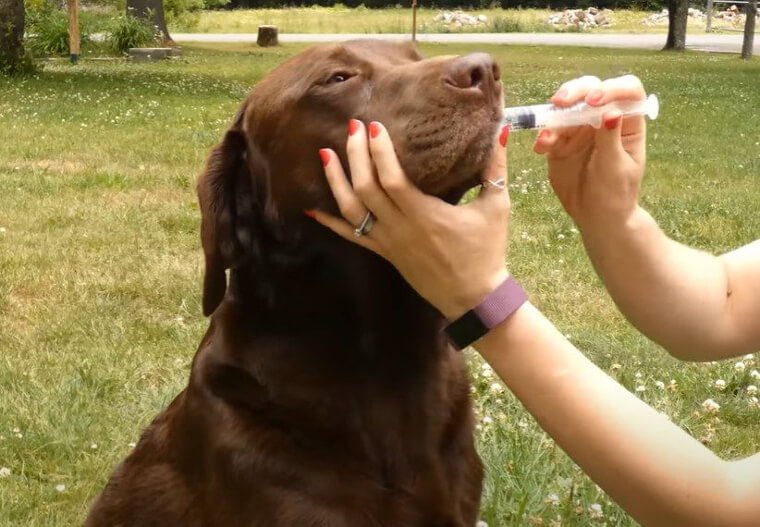 Also, remember to dilute the dosage you're giving them. According to Pet Health Network, the general rule of thumb is to give your dog 0.5 to 1 ml of hydrogen peroxide for every pound they weigh.
Get Rid Of Excess Ear Wax
Your body naturally produces earwax for a couple of different reasons, but mainly to stave off bacteria and ensure your ears don't dry out. However, you can always have too much of a good thing, and excess earwax can lead to a couple of different health problems. Luckily, you can use hydrogen peroxide to help keep your ears clean and healthy. First, drop a couple of drops of olive or tea tree oil into your ear.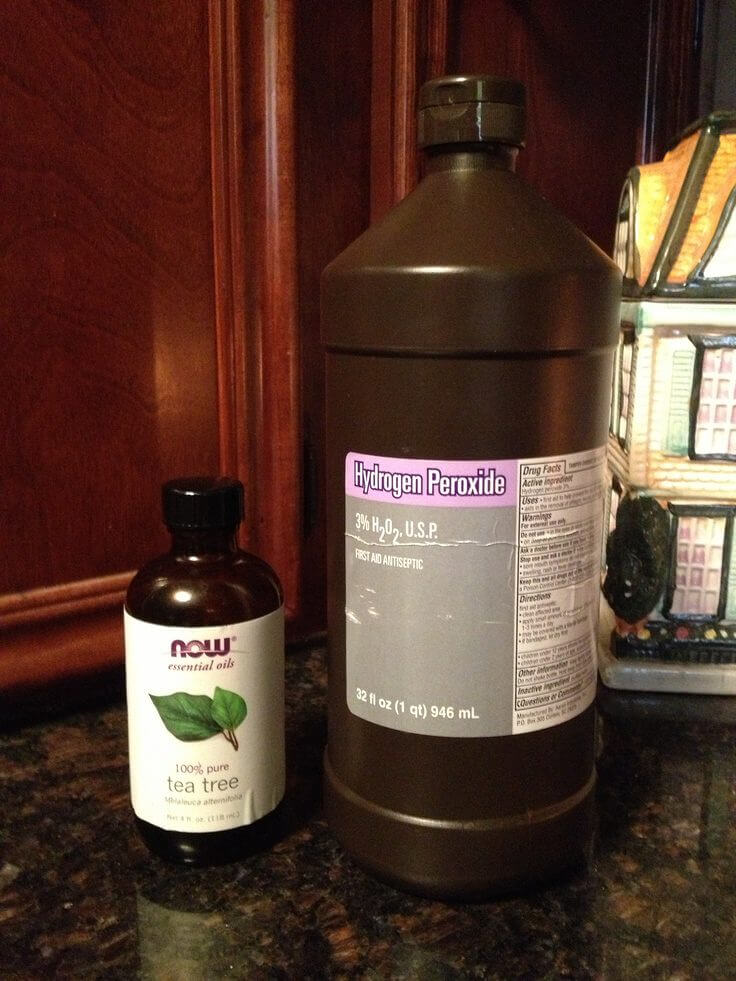 Allow that to coat the inside of your ear (this usually takes a couple of minutes). Next, wash everything out with some hydrogen peroxide and use a cloth to wipe everything away gently.
Make Sure Leafy Greens Stay Fresh
Keeping leafy greens from wilting can be a challenge. They just seem to go bad so quickly. However, it turns out that a tablespoon of hydrogen peroxide, mixed with half a cup of water, can help keep them from wilting for longer. Just mix the two ingredients together in a spray bottle and give your vegetables a quick mist before you wrap them and throw them in the refrigerator.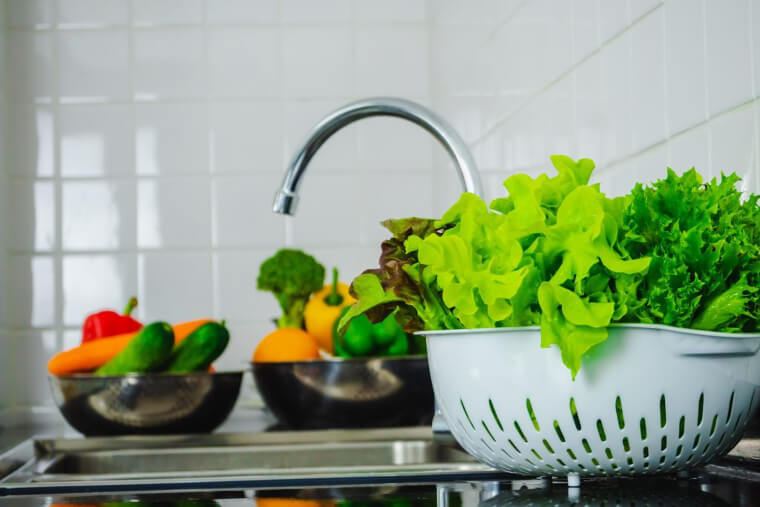 Just remember that you're going to want to wash them still the next time you bring them out, regardless of if you're eating them raw or using them for cooking.
Strengthen Seedling Using Hydrogen Peroxide
Odds are you usually think of cleaning or disinfecting when you think of hydrogen peroxide. However, you should be thinking about gardening because the antiseptic can be used in a couple of different ways when it comes to plants. You can use it to help make sure your seedlings get the best possible start imaginable since hydrogen peroxide can add oxygen to the soil. Just spray your soil with hydrogen peroxide every time you add water.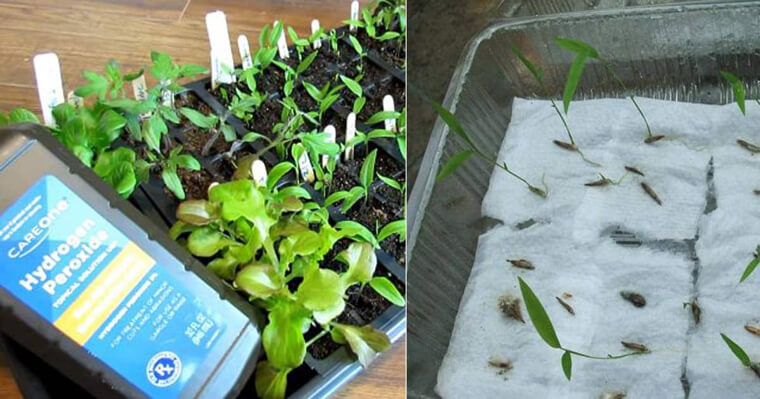 You can also use it to help strengthen new roots after your seeds sprout. However, remember to mix an ounce of peroxide with every quarter of a cup before spraying.
Make Your Own Mouthwash
Mouthwash tends to be the first thing we run out of in our bathrooms. Luckily, it turns out that you can make your own mixture using one part peroxide and one part water. Just mix these two together, and you have your own homemade mouthwash that's much cheaper than the stuff that they sell at the stores. Because peroxide is an antiseptic, it works especially well at getting rid of bacteria that cause bad breath.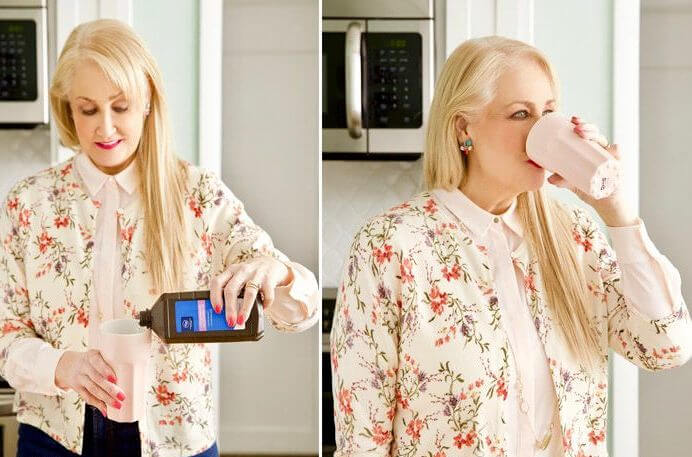 You can make a one-time mixture or scale up if you think it's going to be a while before your next run to the store. And just swish it around the same you would normal mouthwash.
Rid Clothing Of Blood And Sweat
As anyone who has ever done laundry can tell you, blood and sweat stains can be particularly stubborn. Luckily, you don't need to use a harsh chemical cleaner when trying to get rid of these stains. Instead, you can use some hydrogen peroxide to gently rub out the stain. We're not sure how peroxide gets rid of stains, but we're guessing it has something to do with the hydrogen molecules in the mixture.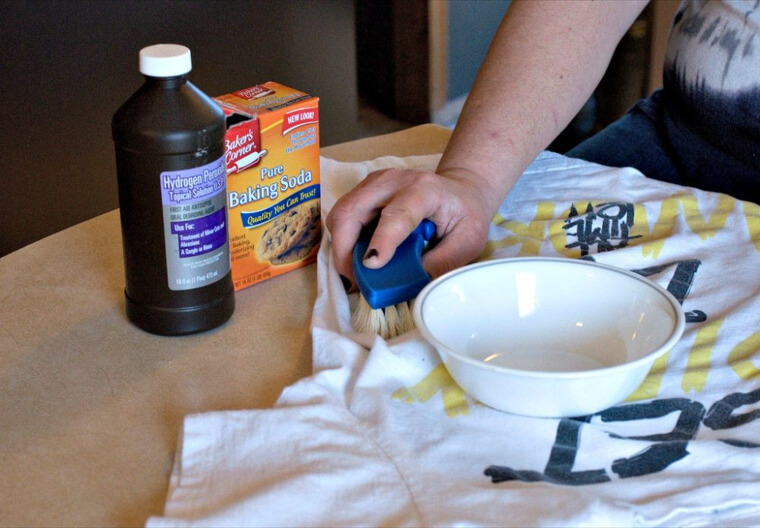 household-tips.thefuntimesguide.com
While this photo contains both hydrogen peroxide and baking soda, you can use the latter, but that's not strictly necessary. A simple spritz of peroxide usually works well enough.
Get Rid Of Skunk Odor
We sincerely hope that you never have to use this hack, but if your dog (or you, for that matter) is ever skunked, you can use a mixture of hydrogen peroxide to get rid of the odor. Just mix around a quart of peroxide with a quarter of a cup of baking soda, two quarts of warm water, and a tablespoon of dishsoap for your magic deodorizer. Disclaimer: it might take a couple of rinses.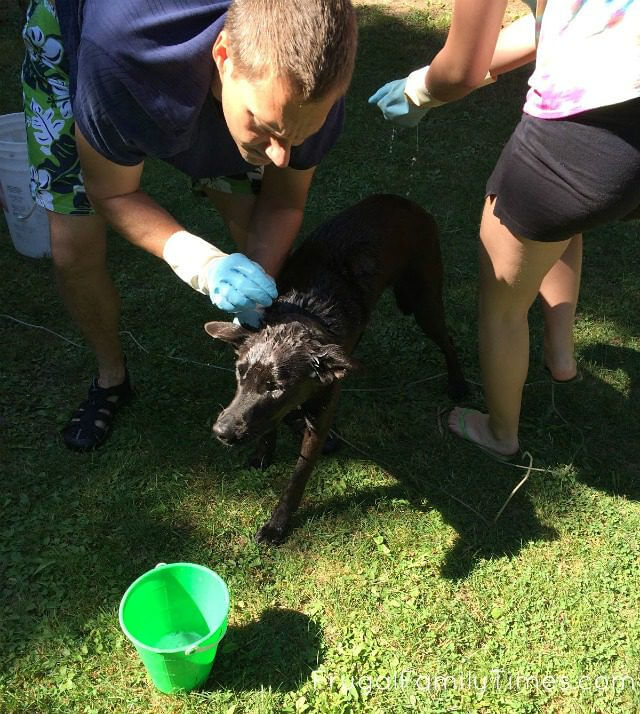 However, the mixture should drastically help get rid of the skunk odor. If you're using it on your pet, just remember to keep the mixture away from their eyes as you would any other type of shampoo.
Wipe Away Dirt And Grime From Glass
Of course, most people usually use a glass cleaner when they go to clean something like a window or mirror, but surprisingly, that might not be the most effective household cleaner to use on glass. It turns out that hydrogen peroxide is pretty good at cleaning windows and mirrors. In fact, it doesn't even leave streaks like some other cleaners are known to do. Just apply some to a cloth or glass using a spray bottle and wipe away.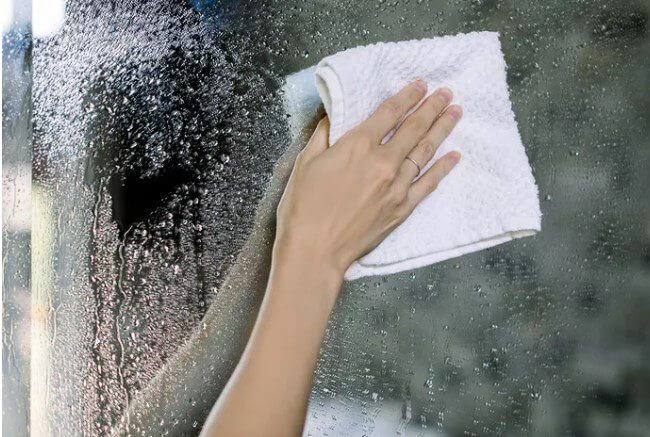 The peroxide should easily lift away any dirt or grime that's on your window just as well as a traditional glass cleaner would, but without having to worry about streaking.
Get Rid Of Stubborn Bathtub Stains
Bathtub stains are pretty much unavoidable, and they're also especially hard to remove. However, that doesn't mean that they're impossible to get rid of. It turns out that a simple mixture of two household items does a pretty good job of removing yellowing and other grime from your tub. Hydrogen peroxide and baking soda, when mixed together and left to sit for around 30 minutes, makes removing those tough tub stains a breeze.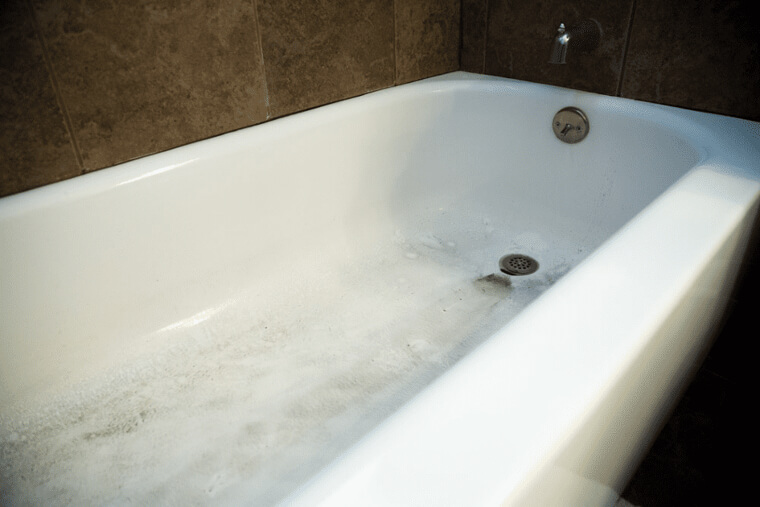 The ratio of peroxide to baking soda is going to be 1:2. Just mix that together to form a paste and apply it to any stains you see on your tub and you're good to go.
Give Your Dish Detergent Some Help
Because hydrogen peroxide is so excellent at getting rid of germs, while also being much milder than a lot of other cleaners, it's a great choice for sanitizing dishes. All you need to do is add a couple of ounces to whatever dishwashing detergent you use in your dishwasher and you should be left with much cleaner dishes. It's also safe to use this method pretty often to get rid of any lurking bacteria.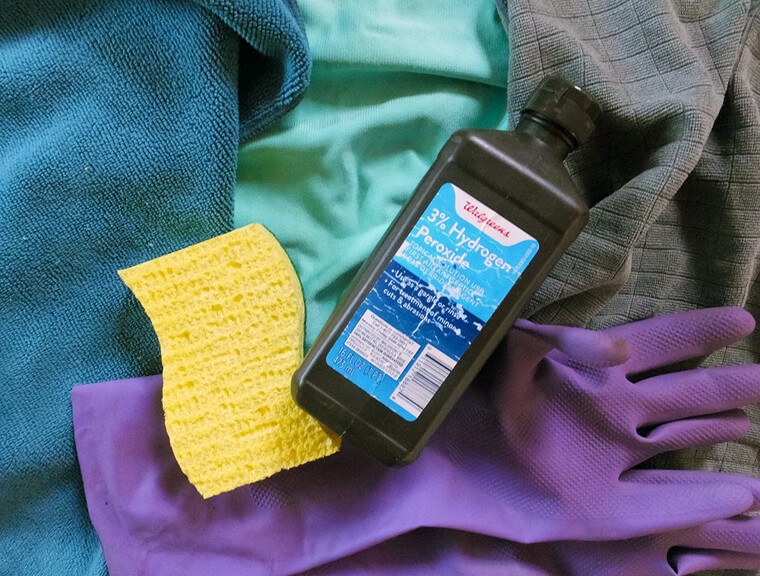 There are also a couple of different recipes out there for mixing together dish soap and hydrogen peroxide if you prefer handwashing your dishes, which is the way we usually do it.
Get Rid of Mold And Mildew With Hydrogen Peroxide
The photo here shows a bathroom because the humid nature of this room makes it the most likely to develop mold and mildew. However, this hack can be used just about anywhere in your home. As an antiseptic, hydrogen peroxide is great at removing mold or mildew from wherever you apply it. Just spray or wipe the peroxide onto a surface and let it sit for around 10 minutes before wiping everything away.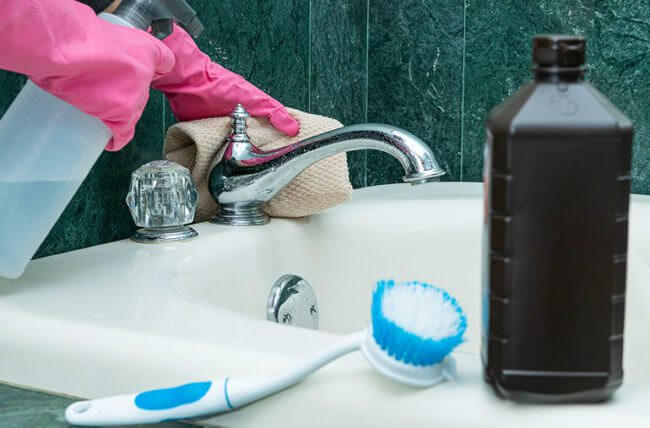 You can follow up with some water or more peroxide if a surface doesn't look completely clean, but it should be fully disinfected after the first application.
Clean Kitchen Sponges With Hydrogen Peroxide
When our kitchen sponges get too dirty, we usually just throw them out. However, it turns out that not only can you extend their life by sanitizing them, but it's probably a good idea to do so between washes. Luckily, you can use hydrogen peroxide to quickly and effectively get rid of any germs clinging to your kitchen sponge. Just mix together equal parts peroxide and water and let the sponge sit for around 10 minutes.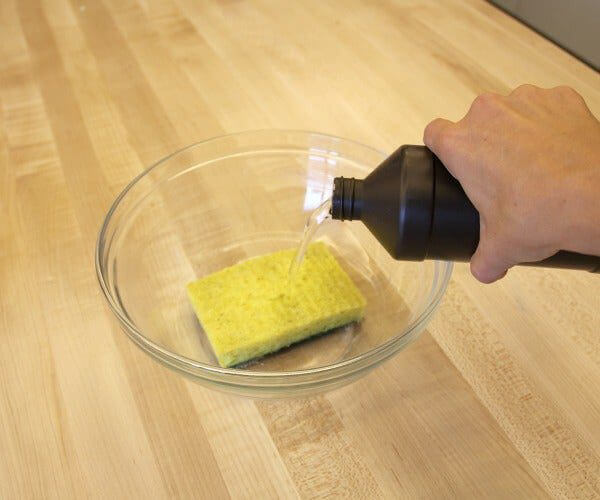 Afterward, rinse them out and let them dry, and you should be left with a sanitized sponge that's almost as good as the day you bought it.
Easily Treat Clothing Stains
Hydrogen peroxide excels at many different things, and one of those things is getting rid of stains. So, it makes sense that you can use peroxide to get rid of fabric stains. All you need to do is apply or spray some peroxide onto your stain, let it sit for several minutes, and then just throw it in the washer. The stain should be completely removed when you pull your clothing out.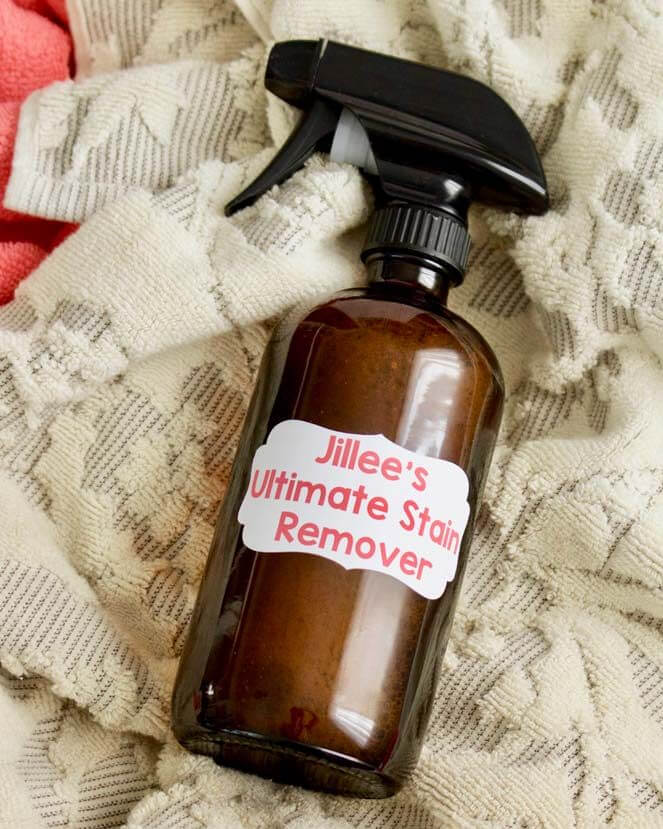 Not only that, but this method is safe to use with other clothing. Just remember that sometimes peroxide can bleach items that are darker in color, so be careful if you're using this hack on something like a black shirt.
Disinfect And Clean Lunch Boxes
It's probably pretty obvious that you should be cleaning out lunch boxes pretty regularly, but what's not so obvious is just what you should be using to do so. It just so happens that there's a pretty good, non-toxic, home-cleaning product you can use to clean out your lunch boxes, and it's called hydrogen peroxide. Just give the inside a few quick sprays and then wipe everything down with a cloth or rag.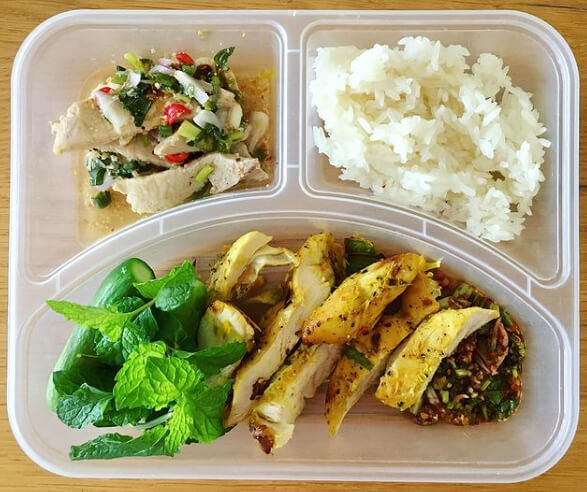 You'll be left with an ultra-clean and disinfected lunch box that you can safely pack your, or your children's food, inside. Not to mention, it'll get rid of any odors that were sticking around.
Remove Stubborn Cookware Stains
Odds are you have a sheet pan or two lying around that's been stained for as long as you can remember. It just so happens that you can use a mixture of hydrogen peroxide and baking soda to lift strong stains from sheet pans, pots, and just about any other cookware you have around the house. Just mix together one part peroxide and two parts baking soda to create a paste.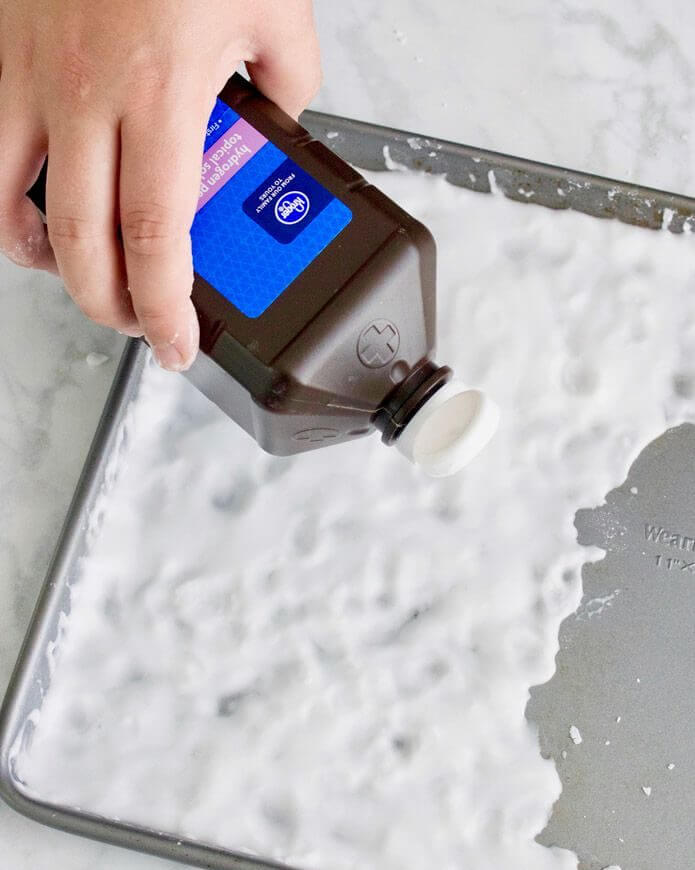 Apply the paste to your stain and let it stand for around 7 to 10 minutes. After that, the stain should easily lift away when you wipe it down.
Keep Fungus And Bacteria Away From Houseplants
This one might come as a bit of a shock, but if you're not mixing in a bit of hydrogen peroxide with your plants' spray bottle, you probably should be. The solution can help keep away fungus, pests, and other threats to your plants. Since hydrogen peroxide is so mild, it doesn't pose much of a risk to your plants, but it might be best to keep the ratio of peroxide to water around 1:1.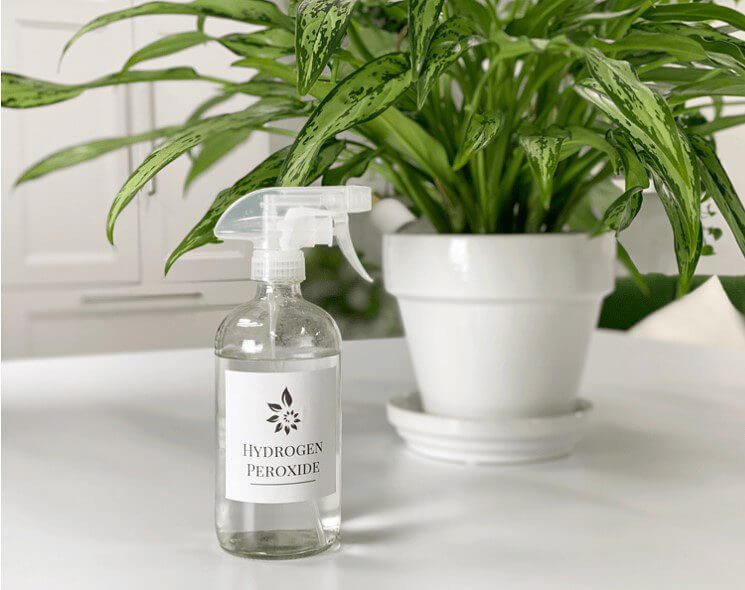 The solution can also kill the fungus that causes root rot, so make sure to adequately soak the soil in your plants' pots, as well as your plants' leaves.
Effectively Clean Shower Curtains
Shower curtains can get pretty dirty pretty fast. It's because of the humid environment and all of the water they're regularly exposed to. To get rid of any bacteria or mildew, you can add around a cup of hydrogen peroxide to your next wash, along with your regular detergent. Set the washer on rinse and let the peroxide completely sanitize your shower curtains so you don't have to worry about mildew or mold.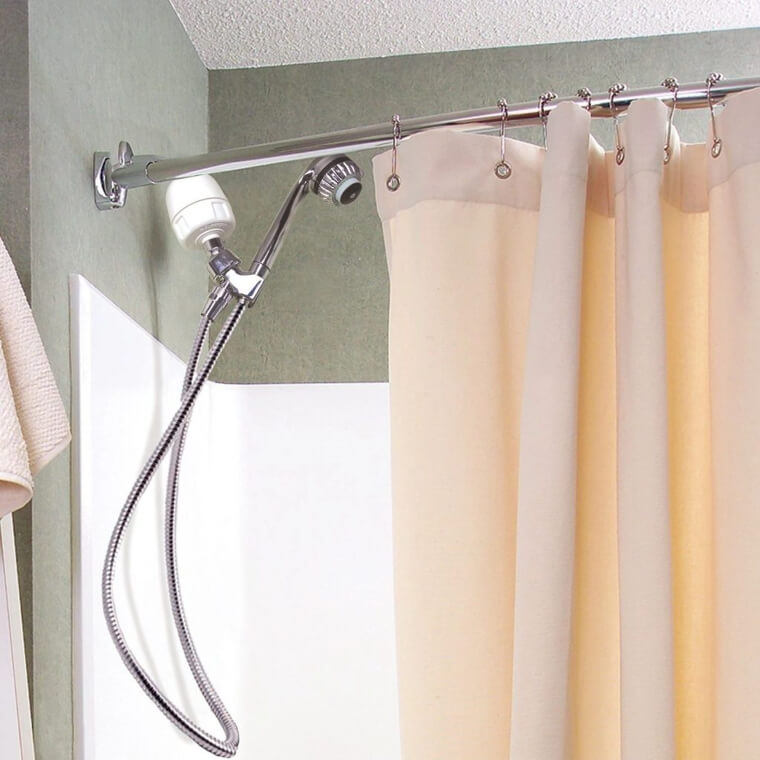 And if your shower curtains are plastic, don't worry; you can still just take your curtains, spread them out, and scrub them down with some peroxide and water.
Eliminate Germs And Mildew Inside Showers
Showers, while relaxing, can also be prone to accumulating things like germs and mildew. That's why it's usually a good idea to clean your shower regularly. There are plenty of cleaners out there that'll do a decent job of cleaning your bathroom, but what if you want something with fewer chemicals for your shower? Well, you can use hydrogen peroxide to scrub down those shower walls or that showerhead that's starting to look a little funky.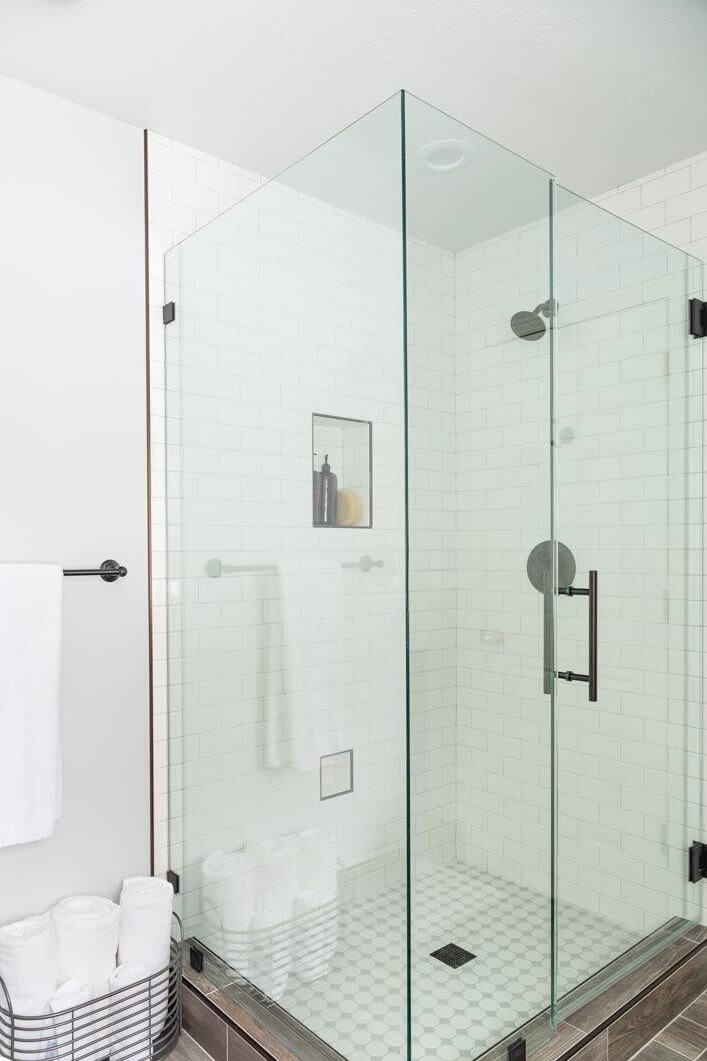 You can also clean the inside of your shower head just by running extremely hot water through it for a couple of minutes if you've never sanitized your showerhead.
Clean Out Fish Tanks Using Hydrogen Peroxide
Aquatic fungus might be the bane of fish owners. They can quickly accumulate inside of a fish tank and threaten the health of your fish. However, you can quickly clean a tank and rid it of fungus using hydrogen peroxide. Just take your fish out, store them somewhere they can still swim and breathe, and then get to work cleaning their tank using a small amount of hydrogen peroxide.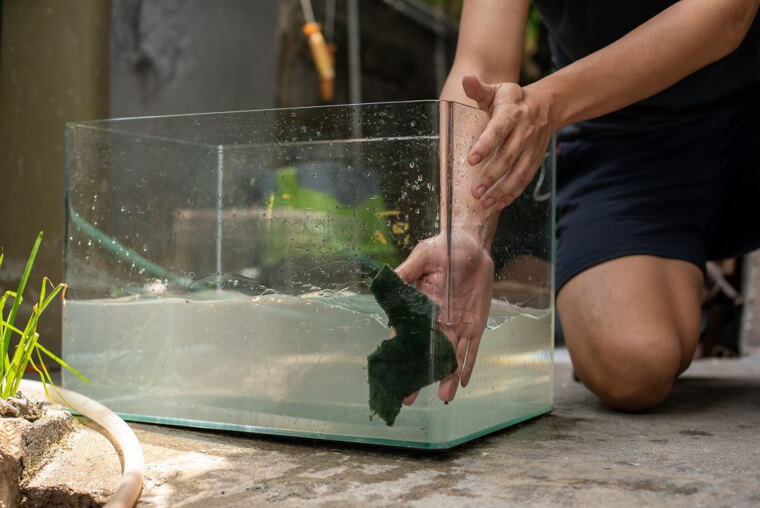 It should be mentioned that you don't want to use too much peroxide when cleaning out their tank; otherwise, you risk leaving some in there that could harm your fish.
Create Your Own Toothpaste At Home
Despite all of the shiny labeling and different claims from companies, most toothpastes use the same ingredients and do the exact same thing. And that means that it's not hard to make your own toothpaste at home using simple household ingredients. All you need is some hydrogen peroxide, baking soda, coconut oil, and salt. Of course, you can add some peppermint flavoring if you like, but the mixture works just as well without it.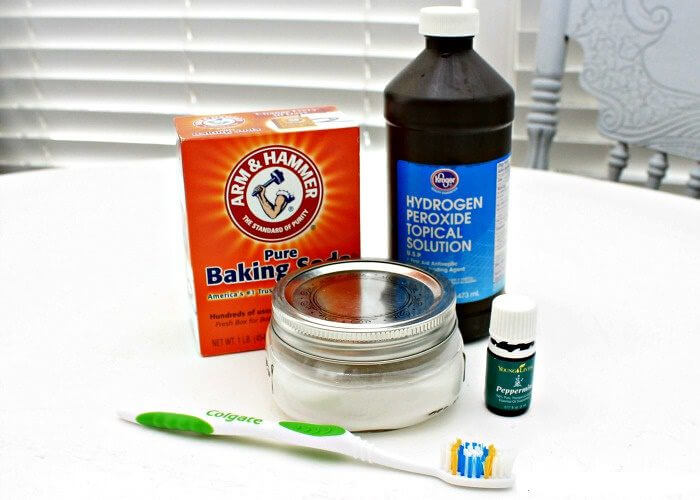 There are a couple of different mixture recipes online that can be altered or tweaked, depending on how sensitive your teeth are and whether you want something that can whiten or something to just freshen your breath.
Sanitize Dirty Coolers
Sanitizing dirty coolers can be scary, especially if they've been left shut without cleaning for long periods of time. However, cleaning out a cooler doesn't have to be such a chore, and if you use hydrogen peroxide to do so, you can be sure that your cooler is completely disinfected. It might not always be possible to clean out a cooler right after a trip, but you should clean it out the first chance you get using peroxide.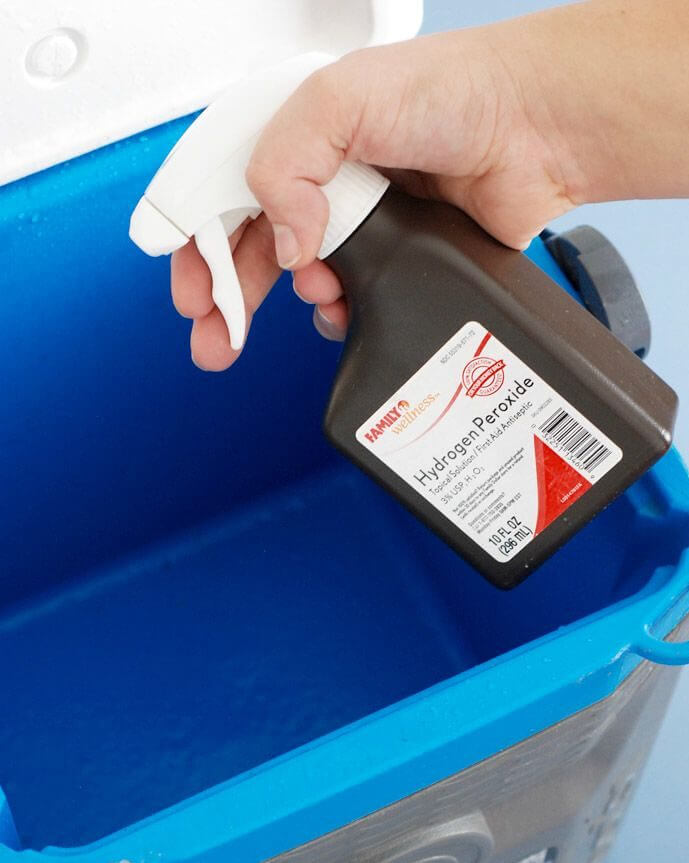 Just grab yourself a spray bottle, a rag, and some water, and start wiping down the inside of your cooler the same way you would with any other household cleaner.
Wash Your Produce Using Hydrogen Peroxide
Sure, you could wash your vegetables using simple water, but if you want to really make sure that they're disinfected, why not throw some peroxide into the mix? Just about a quarter of a cup of peroxide to a sink that's about a quarter of the way filled up, or just use a half-and-half mixture of peroxide and water. Then, gently scrub and use your mixture to wash your produce.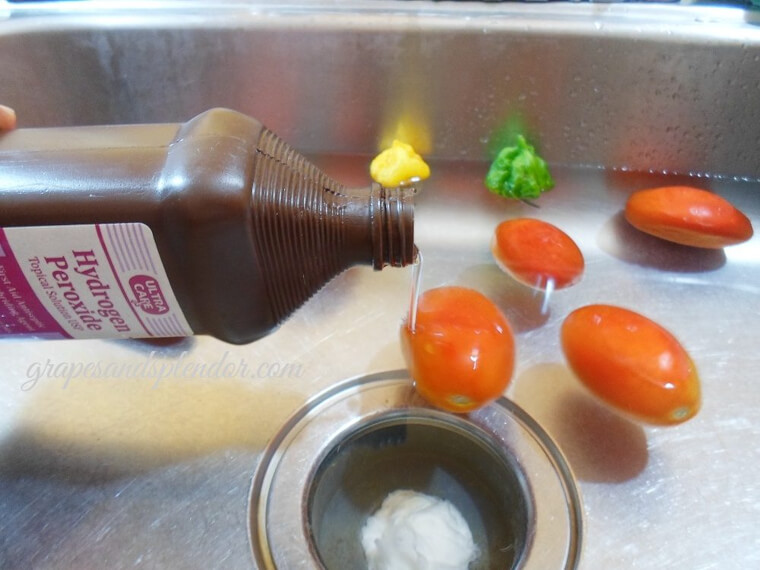 Not only will this get rid of germs and bacteria, but it'll also help get rid of any pesticides that might still be clinging to your fruits and vegetables.
Clean And Sanitize Your Toothbrush
You might not think about it since your toothbrush already gets a rinse every time you use it, but you should actually be sanitizing your toothbrush regularly. That's because it comes into contact with all kinds of bacteria that you might have roaming around in your mouth that won't always wash away with water. So, just use a bit of hydrogen peroxide after your next brush to completely clean and sanitize your toothbrush.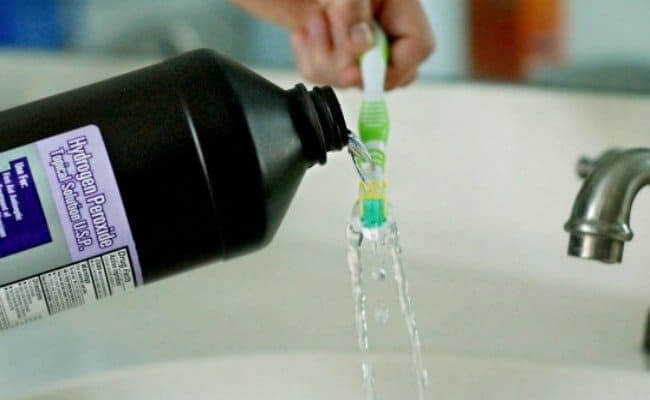 You can also soak your toothbrush in some peroxide for a bit of time if it's been a while since you've disinfected it. However, it shouldn't take long for the peroxide to work its magic.
Sanitize Your Humidifier
You should be cleaning your humidifier pretty regularly since there's usually a lot of water inside the machine. And there's probably no better or easier way to do so than to add some peroxide to your humidifier's water. Just add a pint of peroxide for every gallon of water you use, and the mixture should completely sanitize the inside of your machine and ensure that you aren't breathing in any harmful germs.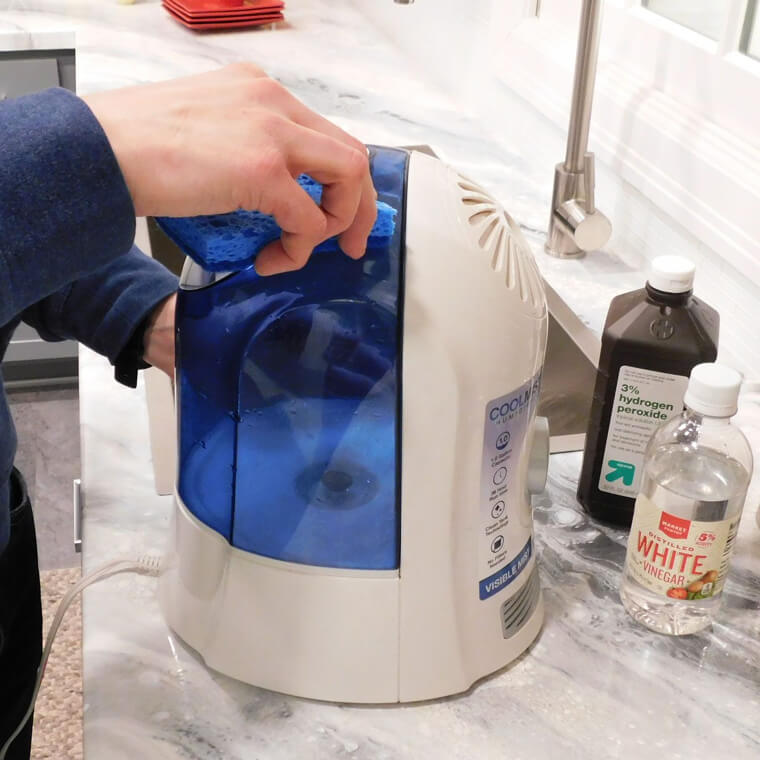 Doing this will also help ensure that no mold grows or builds up inside your humidifier, which is pretty common considering all the water that's stored in there.
Get Your Toilet Bowl Clean With Hydrogen Peroxide
It can be tempting to take the harshest chemical you find to your toilet bowl. After all, you want it as clean as possible. However, you probably shouldn't start bleaching your toilet just yet. Instead, try using some hydrogen peroxide, which is a known disinfectant. Best of all, it doesn't irritate your lungs, so there's no holding your breath while you try and scrub. Just half a cup of peroxide into your toilet bowl and leave it there for 20 minutes.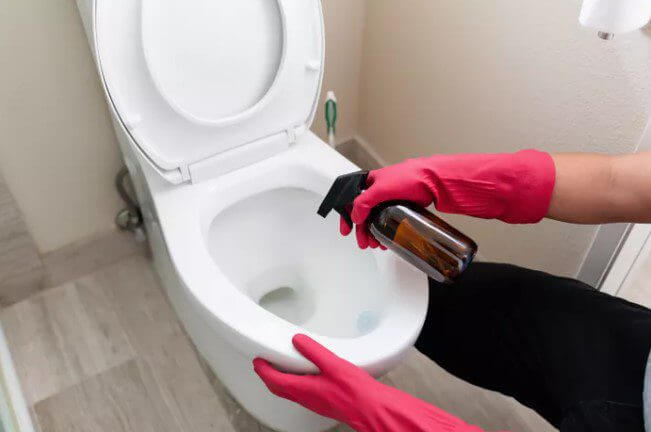 Next, start scrubbing the bowl with a brush just as you would if you were using any other kind of cleaner. Finally, flush all of the bacteria away and stains away.
Turn Yellowed Linen White Again
If you've ever owned any piece of white linen for long periods of time, then you probably know that the material tends to turn yellow after a while. Luckily, you can use a bit of hydrogen peroxide to reverse this effect. Just mix in two cups of peroxide to a full sink or another container, and then let your linen soak for an hour. After the linen soaks, you can hang it up to dry and everything should be as white as the day you bought it.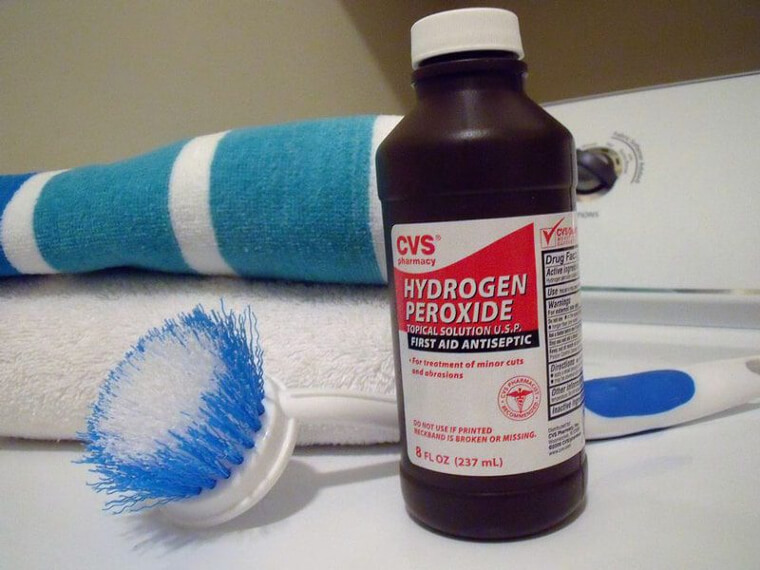 And if you're curious, linen tends to turn yellow either after it's been exposed to extreme heat or too much chlorine. Just be careful if you're using peroxide on a darker material.
Disinfect Contact Lenses Using Hydrogen Peroxide
If you wear contacts, then odds are you're already aware of this one, but we figured we'd add it to this list anyway. You can use hydrogen peroxide to safely and effectively disinfect contact lenses. That's good news, too, because the last thing you want is for dirty lenses to come in contact with your eyes. However, just make sure to add a lot of water to the peroxide in order to dilute it.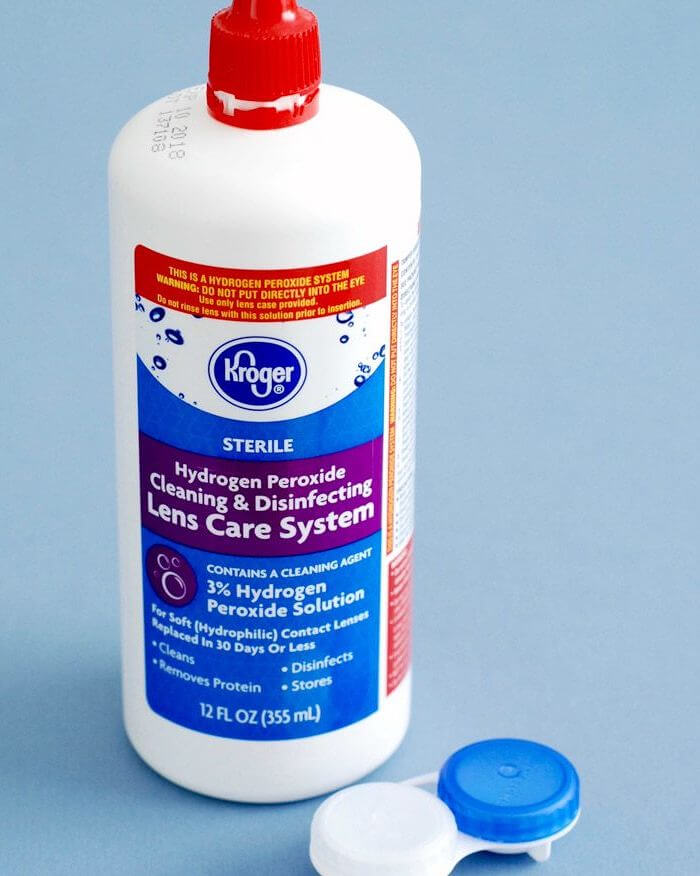 Many of the contact lens cleaning solutions out there also take advantage of peroxide's antiseptic properties and use it as an active ingredient. So, if you buy lens cleaners, be on the lookout for those with peroxide.
Lighten Your Hair A Bit With Hydrogen Peroxide
Want your hair to look a bit lighter but don't feel like fully dying it? Well, it turns out that you can use a bit of hydrogen peroxide to quickly get a lighter look. However, you probably shouldn't do this regularly if you want to make sure your hair stays healthy. Still, it's completely safe to do every now and again. Just mix equal parts water and peroxide and then give your already wet hair a couple of sprays.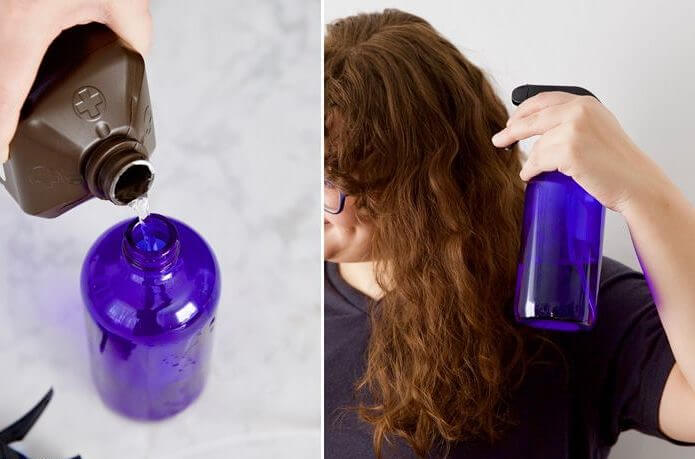 You won't get a bleached blonde look, but you should notice that your hair is much lighter than it was before you applied the solution. You can also use this in combination with dye.
Use Hydrogen Peroxide In Foot Soaks
Honestly, the amount of benefits you can get from a good foot soak is pretty surprising. Soaks have been known to help with circulation and relieve stress, as well as reduce your risk of blood clots. Seriously, maybe we're the only ones, but we were genuinely surprised to learn all of this. And thanks to hydrogen peroxide, the list of benefits afforded by a foot soak increases. Just add around one part peroxide and three parts warm water to your next soak.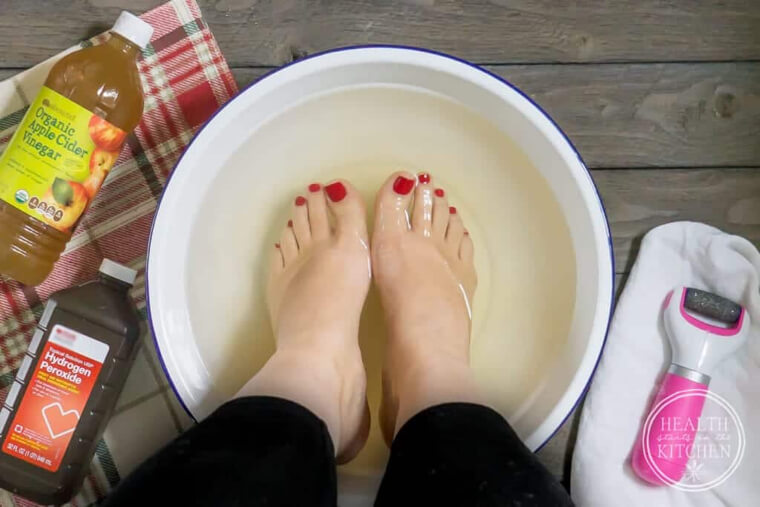 Doing so can help kill any foot fungus you might be dealing with, as well as soften your feet, especially if you have callouses. It'll also treat any small cuts you might have.
Reach For Peroxide If You Have To Administer First Aid
It's no secret that hydrogen peroxide disinfects wounds. That's pretty much what it was designed to do. However, the odds are you don't have a bottle of peroxide mixed in with your other first-aid materials. If you don't, then you should seriously think about adding some to your kit, as you need to clean a wound first and foremost before you do anything else, and peroxide might be the best thing to do that with.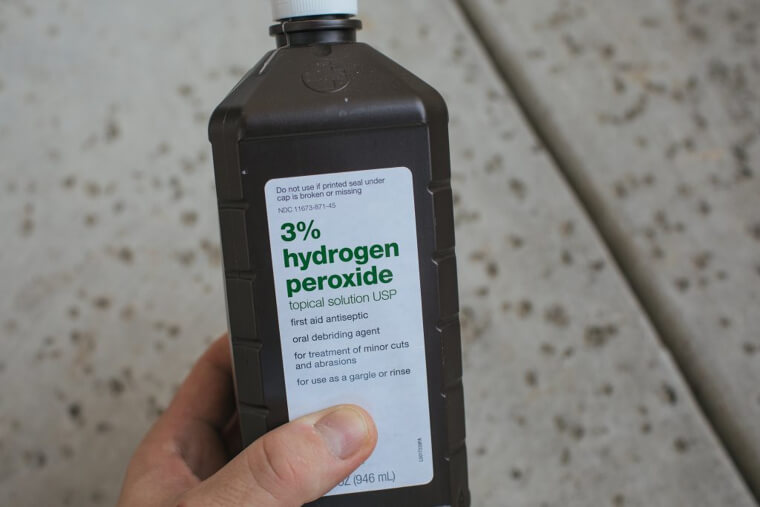 You don't even have to put an entire bottle of peroxide into your first aid kit. You could just pour some peroxide into whatever size bottle works for you and use that.
Get Rid Of Yellow Nails
There are many reasons that your nails could be turning yellow, and none of them are particularly pleasant. It could be that you have a fungal infection, or maybe you're just a smoker. Either way, the last thing you likely want is for your nails to look yellow or dirty in color. Luckily, a simple cleaning product in the form of hydrogen peroxide can quickly turn yellow nails white again.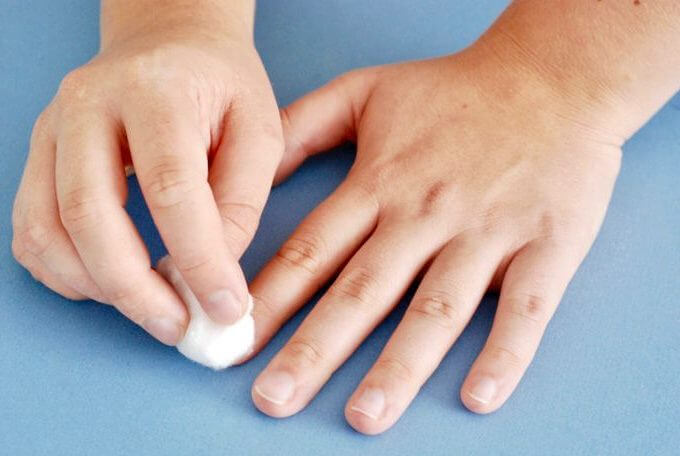 Just rub your nails down with some peroxide, and then apply some lotion after you've finished to ensure that your skin doesn't become to dry and start peeling around your nails.