It was January 2009 when the world was shocked to see Nadya Suleman (AKA Octomom), already a mother of six young children, give birth to a full set of octuplets. It was big news for everyone because Nadya gave birth to eight healthy children in one pregnancy. Although it was a record-breaking pregnancy in many ways, it led to a controversy in the field of assisted reproductive technology and there was a largely negative public response, including threats as well.
A Dream of Having a Big Family One Day
Nadya Suleman was born on July 11, 1975, to immigrants, an Iraqi father and a Lithuanian mother. As the only child of Edward Doud Suleman and Angela Victoria Suleman, Nadya craved emotional attachment to people mainly because she never had it.
She had no siblings and the lack of emotional attachment embedded an idea into her mind to grow up and start a big family of her own. So she had a big dream (a seemingly easy one for her), but she didn't know that something unexpected would change her life.
A Journey From Adulthood to Motherhood
As soon as adulthood arrived at the doorstep of Nadya, she started planning her journey toward motherhood. She began her quest shortly after graduating high school from Nogales High School in La Puente, California.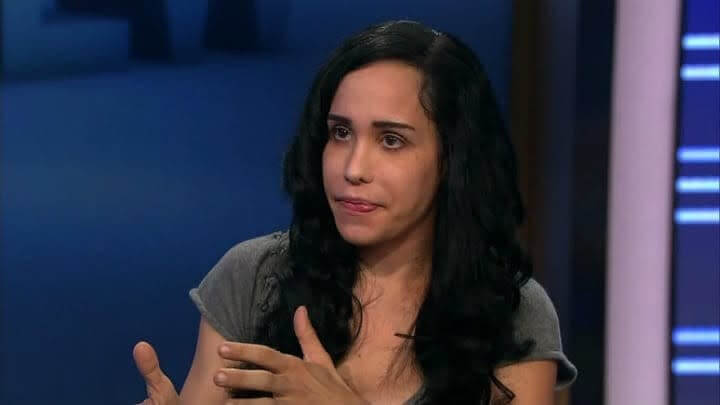 Although her number one priority was to start a family, she did want to go to college. Little did the naïve Nadya know, she got what she always wanted – perhaps a little earlier, she didn't know at that time.
Falling in Love
Nadya Suleman was still in her early twenties when she met a charming producer manager named Marcos Gutierrez. They both felt an instant connection and it wasn't long before they were deeply in love with each other. It was the start of a deep and purposeful relationship for Nadya.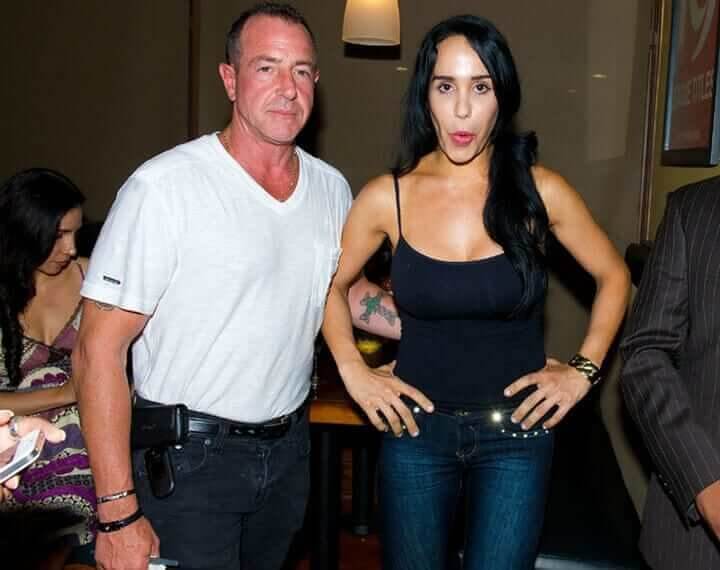 She didn't hold back about her dream of having children and made it clear to Gutierrez from the very start of her relationship. It seemed perfect as Gutierrez also wanted to have children. However, life had other plans for her.
A Life-Changing Job
Nadya married Gutierrez in 1996 and went to Mt. San Antonio College to get her psychiatric technician license. After getting her license, she wasted no time and started working at Metropolitan State Hospital in Norwalk, California.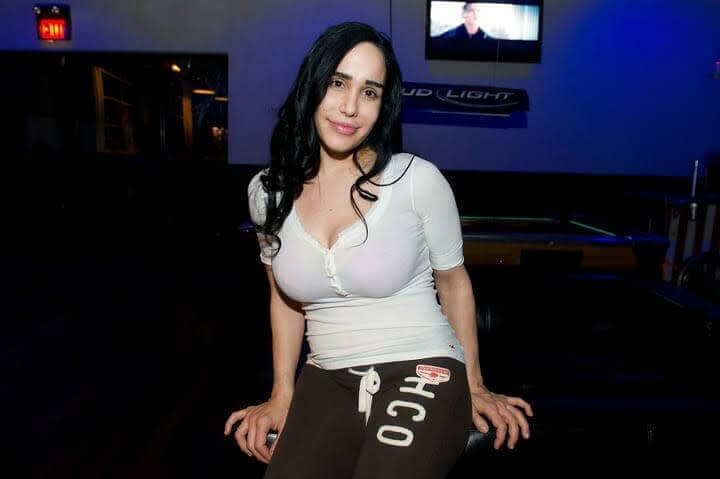 It was a psychiatric facility and it seemed to be going well for her. Although working with mentally troubled patients was rewarding, it was not an easy job and Nadya found it in the worst possible way. Her goal of having a meaningful job took a serious hit when she had to endure a harrowing experience at the facility.
A Disaster Waiting to Happen
When you are working at a psychiatric facility, there is a high possibility of an accident as it involves dealing with mentally troubled patients. It was September 18, 1999, when about twenty patients started a riot at the Metropolitan State Hospital. Amidst all the chaos, Nadya was trying her best to handle the situation.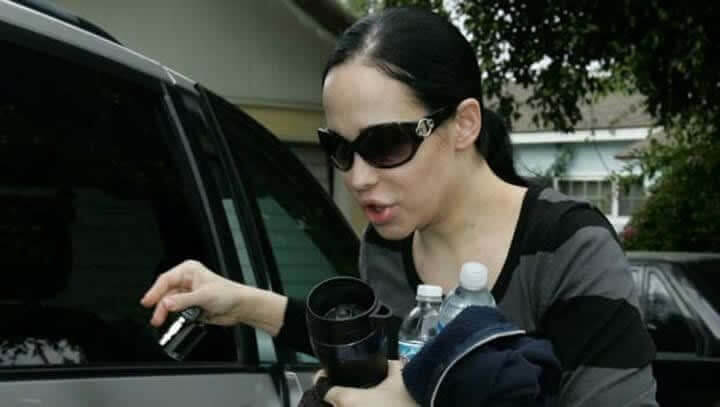 A wooden desk was flipped over by one of the female patients and it landed on poor Nadya's back, resulting in a herniated disc injury. Although she filed for workers' compensation benefits and $170,000, the money was just enough to help her for a while.
A Dream Put On Hold Unwillingly
The work-induced injury caused a lot of distress and physical pain to Nadya Suleman and it had a serious impact on her ability to work. Although the compensation helped her get through the most difficult period of her, she didn't know that there were more serious problems waiting in line for her.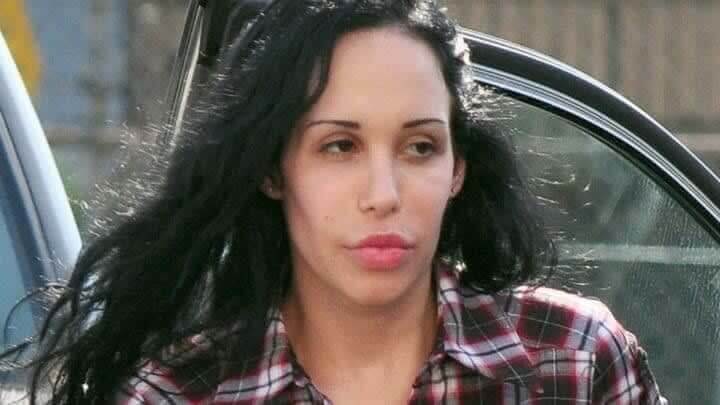 Nadya and her husband were trying to start a family but no avail. They tried over and over again but nothing seemed to work. Their last option was to visit the doctor.
When Reality Hits You
The visit of Nadya Suleman and Marcos Gutierrez to the doctor revealed that the couple needs to follow more tips to conceive. They did exactly as instructed but everything seemed ineffective.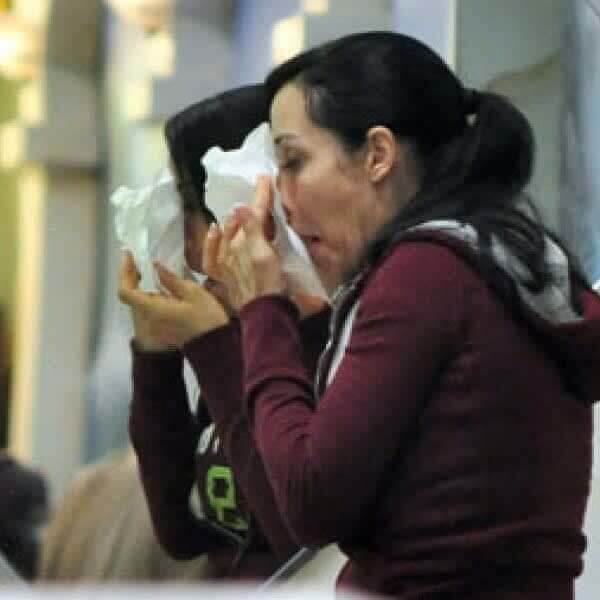 The couple did not lose hope and kept on trying various methods as instructed by different doctors, but they didn't have any luck. The constant failures made Nadya depressed. Eventually, the inevitable news came that Gutierrez was simply sterile.
Drifting Apart
Nadya always wanted to start a family and this news really made her feel dejected and unfortunate. She pressed the issue in front of her husband that they need to consider alternative methods as the traditional way proved ineffective. However, her husband didn't feel the same way.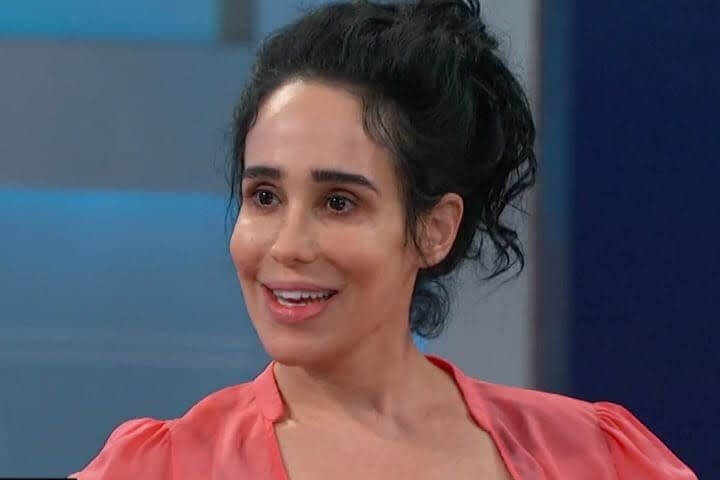 The last straw for Marcos came when his wife came up with the proposition of utilizing the method of in vitro fertilization (IVF). As in this method, an egg is fertilized outside the body of a woman (usually in a test tube), Marcos wasn't comfortable with it and warned her that he would leave her if she goes through with it.
Following Her Dream
Nadya Suleman had to take a decision; stay with her husband and never have children of her own or chase her dream of having kids. She always wanted to have a family she never had and it was time for her to make the most difficult decision of her life.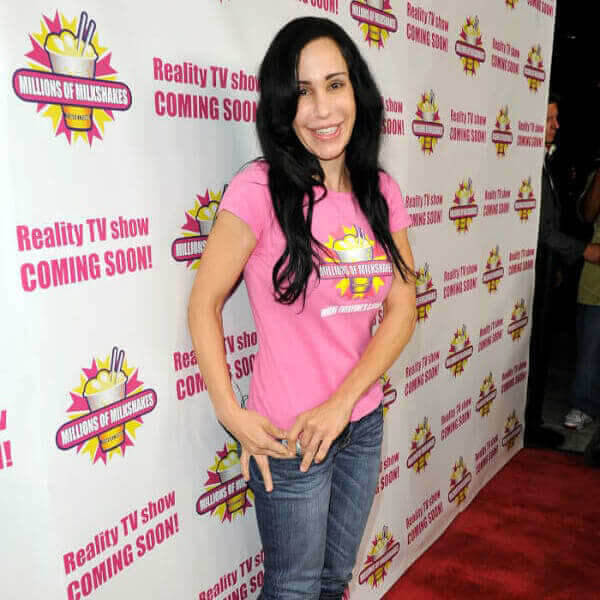 She decided to go after her dream. The marriage ended in 2000 and Nadya started to pursue her dream of having kids through IVF.
An Expensive Procedure
There were other things Nadya had to keep in mind. She was told that the procedure doesn't have a 100 percent success rate and still, she proceeded with it. She knew that the procedure is expensive, but she was tired of failures and wanted to achieve her dream.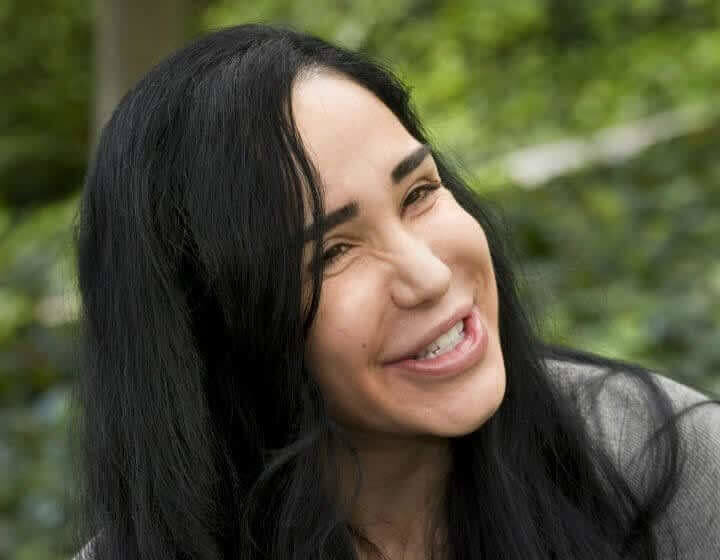 Doctors told her about a risk that would completely alter her future plans. It was up to her to decide whether it was worth taking the risk or not.
The Greater the Risk, The Greater The Reward
Nadya Suleman was told by the doctors that IVF could totally change her life. It is because when multiple eggs are placed in the mother's uterus then IVF could open the possibility that more than one egg could make it through the fertilization process.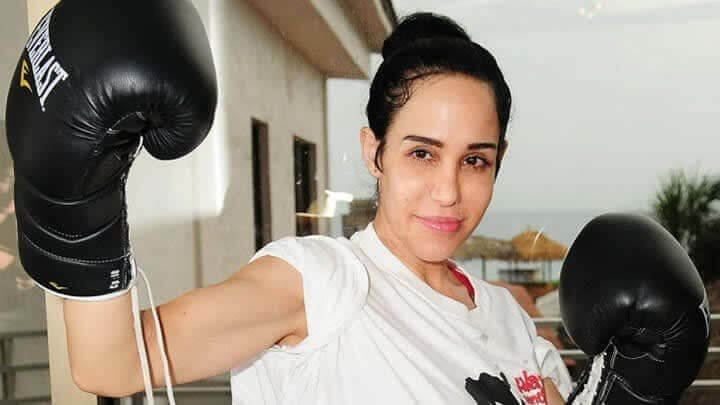 Hence, a mother could give birth to more than one baby. She seemed happier instead of worrying. She could finally see her dream come true.
Bringing a New Life Into This World
Nadya Suleman wasn't expecting twins or triplets. The results of her IVF procedure were astounding. With a successful operation in 2001, she gave birth to her first baby boy, Elijah.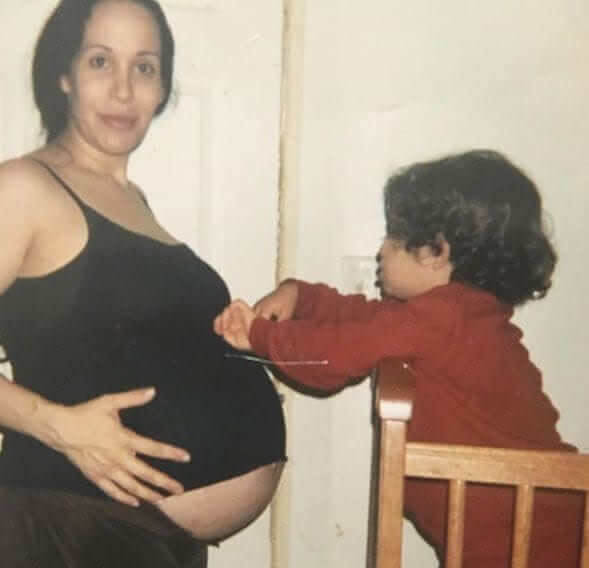 She was feeling over the moon as she finally became a mother. It was a start to her dream of having a happy family.
More Babies!
Nadya was a woman who felt she would never become a mother, but she never lost hope. Thanks to the IVF procedure, she was able to go after her dream. After the birth of Elijah, she had an adorable daughter named Amerah.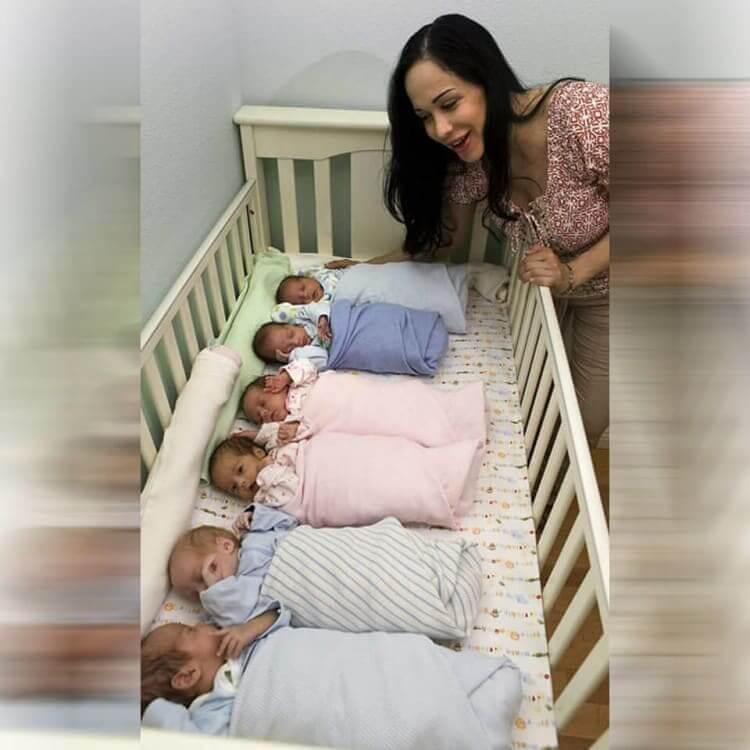 The wonders of IVF astonished Nadya and she decided to have more babies. Due to her positive experience with IVF, she continued with it and gave birth to fraternal twins and two more children. By then, she had six children in total!
A Courageous Decision
With already six beautiful children, Nadya felt they weren't enough for her. So, she went on to take a decision that transformed her into a national sensation. She contacted Dr. Michael Kamrava who had overseen all of her previous procedures.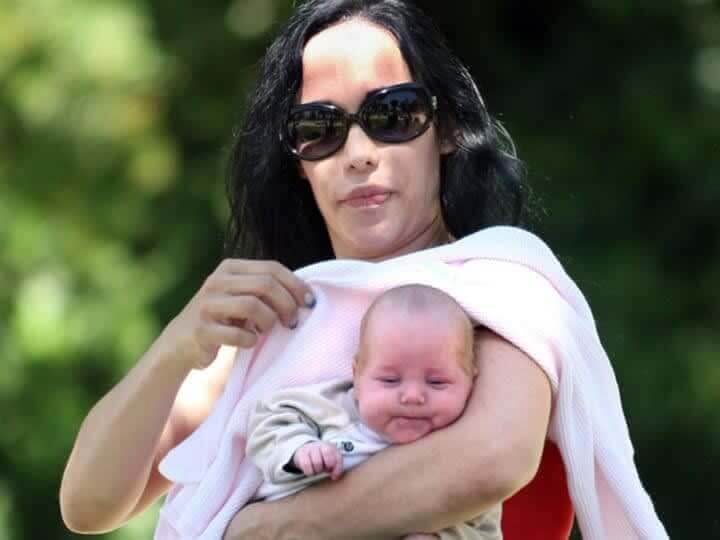 She had six eggs leftover (still frozen) and she didn't want them to go to waste. She told Dr. Michael that she was ready for another IVF treatment and she wanted to implant all the eggs into her at once.
Six More Babies?
Although Dr. Michael Kamrava says that he didn't comply at first, he had to agree because Nadya was adamant and determined.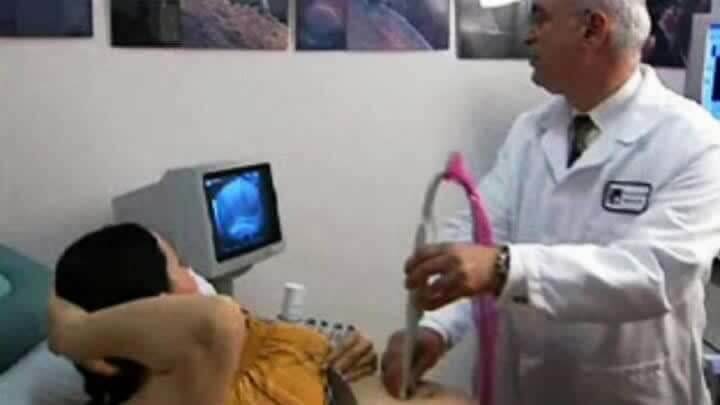 She just didn't want to have any of the eggs wasted even after she was told that she may have multiple babies. What baffled everyone is that Dr. Michael didn't inject six eggs and went on to inject 12 eggs in total.
Making Way For Octuplets
As Dr. Michael Kamrava injected a high number of embryos, it resulted in his radical departure from medical-community standard practice. However, Nadya didn't regret it at all as she began her preparation to welcome new angels into this world.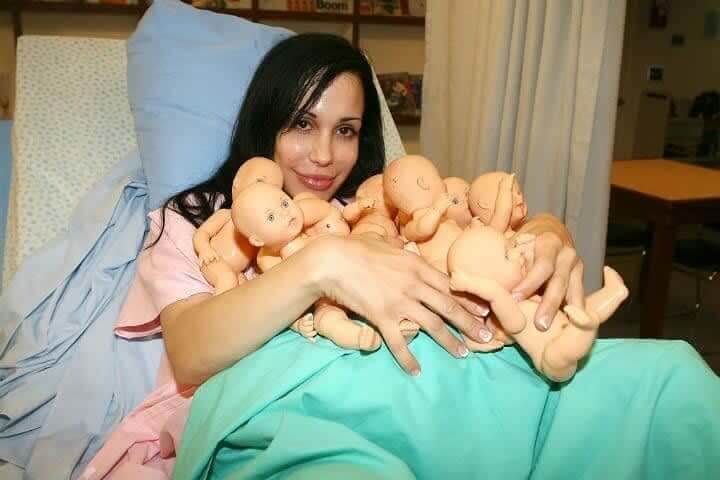 Eight out of twelve embryos stuck and it resulted in making her pregnant with eight children. Questions started to surface about whether Nadya was physically able to give birth to eight healthy babies or not.
Octomom or Super Mom?
Being pregnant with eight babies certainly took a toll on Nadya's body. Giving birth to one child can become difficult for an average woman and the idea of Nadya giving birth to eight babies definitely started to fascinate everyone in the country.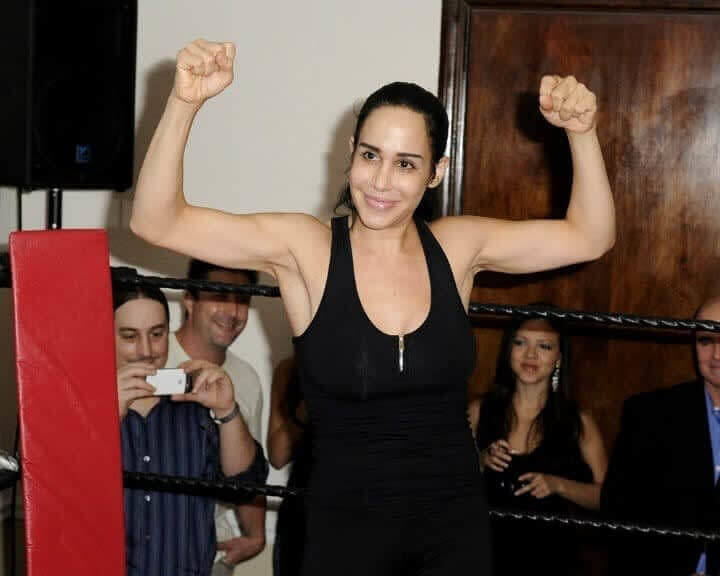 She became a viral sensation and hence that's when she was given the nickname 'Octomom'.
A Sight To Behold Finally Came
As it took just a week for the media to dub Nadya "Octomom," everyone waited for the news of successful delivery. The moment finally came as she safely gave birth to her octuplets. Everyone was excited and the news certainly brought smiles to a lot of faces.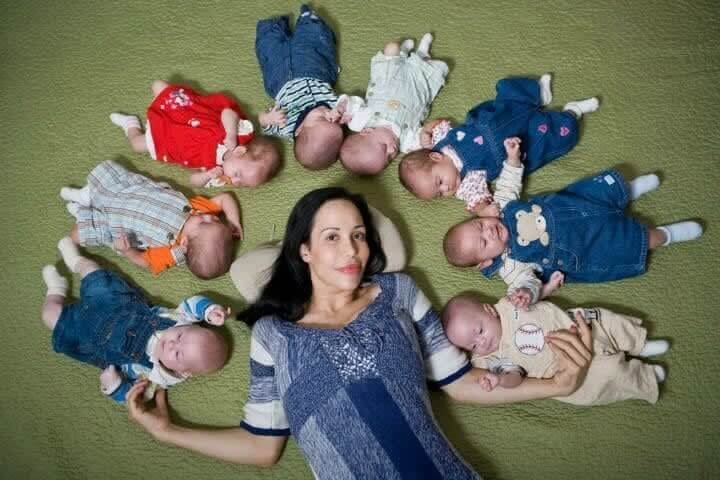 The amazing thing was that it was the first ever set of octuplets to be born alive and remained healthy & alive one week after their birth. It was good news, but it also started to raise a lot of concerned questions.
All Eyes on Octomom
Giving birth to eight healthy babies make Nadya Suleman a media sensation and it was obvious that everyone wanted to know more about her.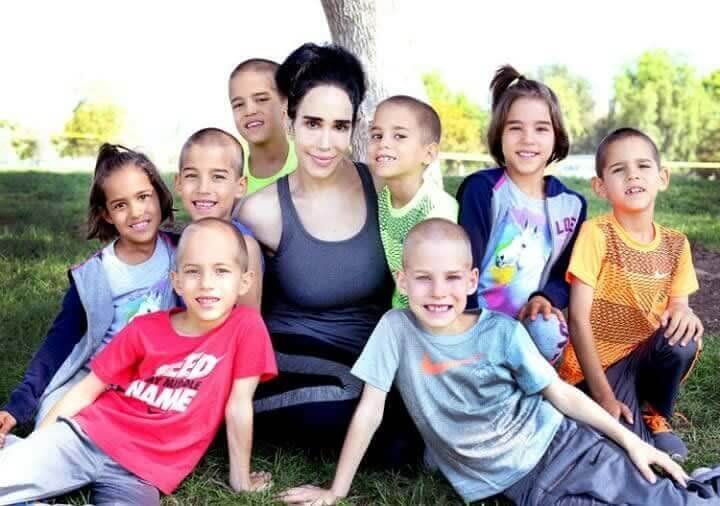 Although people from all over the world were captivated with Nadya's story, doctors also showed the most interest as they wanted to know more about the capability and strength of a woman's body.
Octomom Everywhere!
Nadya Suleman had already become an internet sensation even before the birth of her adorable babies. Everyone wanted to know more about her and the media made sure she received a lot of attention.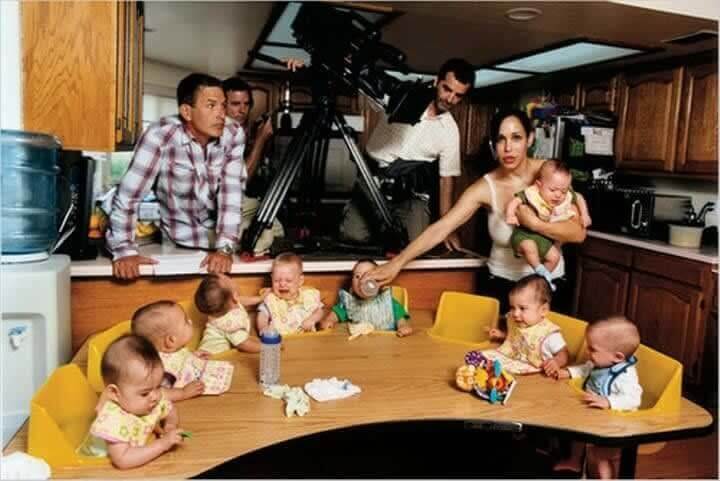 As the entire nation knew Nadya by her face and nickname, she decided to control her story and capitalize it as well. She wanted to be shown in a positive light and decided to hire a public relations team. However, it proved a lot difficult than she anticipated.
Balancing the Octomom Persona
Fame can change a person and it was important for Nadya to balance her Octomom persona. Although critics argue that Nadya did all this to get fame and be in the spotlight. Nevertheless, what she did require was a lot of courage and strength, both physical and mental.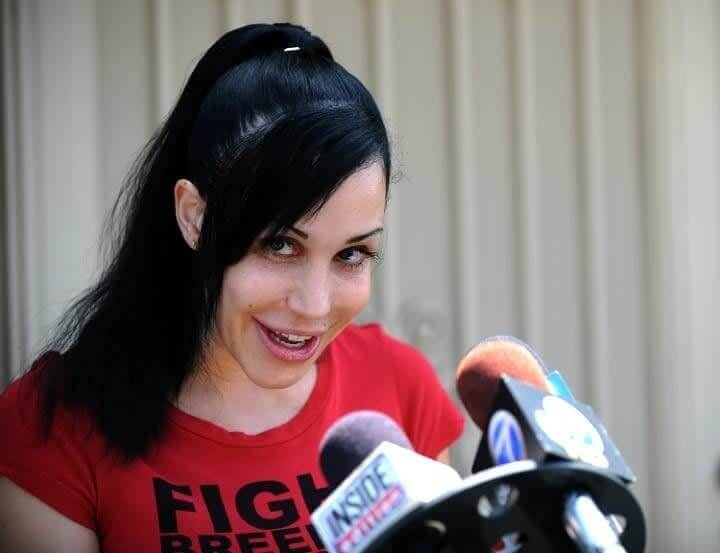 Over time, it was her persona that started to consume her. As the pregnancy of Nadya became a controversy, she even received threats.
The Pressure Kept on Mounting On Her
It was clear that nothing was going as Nadya had planned for controlling the coverage about her. She was not able to get ahead of the story.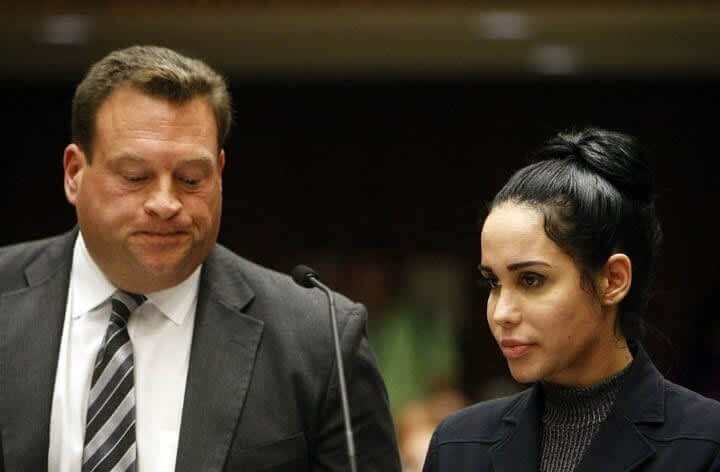 That's when she decided it was time to let the people know her real story. In an interview with People Magazine, the Octomom said; "I don't get much sleep, about two or three hours a night."
A Low Point In Octomom's Life
Many thought that Octomom was no longer a topic of interest for American people, but it was surprising that people still wanted to know more about her.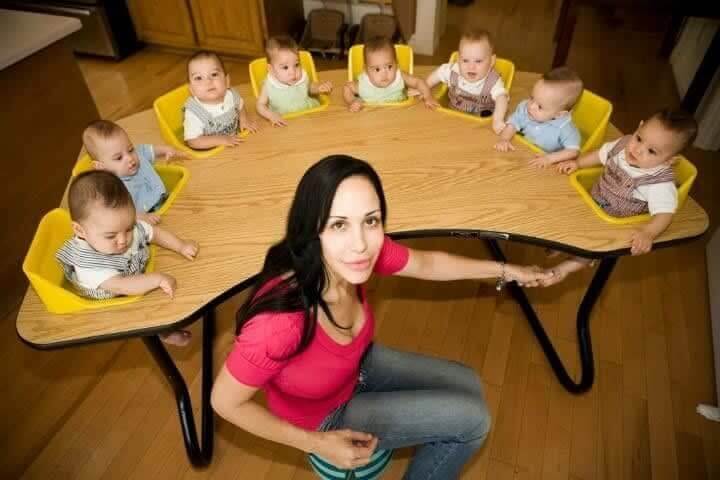 With such spotlight on Nadya's every move, it started to become more difficult for her to raise her kids. As she struggled to raise her 14 kids, she had no option but to accept welfare.
False Rumors
As if the spotlight and criticism of Octomom weren't enough, she had to deal with the rumors of her being an irresponsible mother.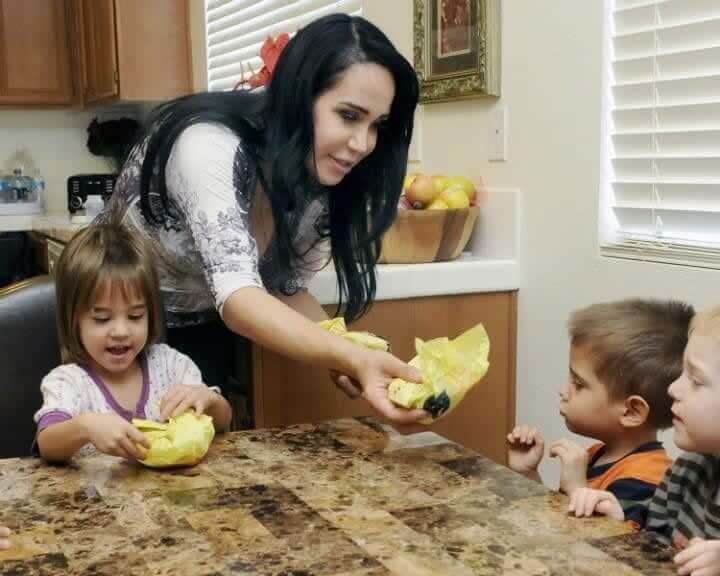 Such was the intensity of such rumors that Child Protective Services were alerted and they had to check it. The investigation of Nadya's property discarded all the rumors as Child Protective Services deemed her house suitable for children.
One Problem After Another
As Child Protective Services deemed Nadya's house suitable for children, some other people had different plans to affect her life concretely. One of those people was her landlord who accused her of violating her lease's terms.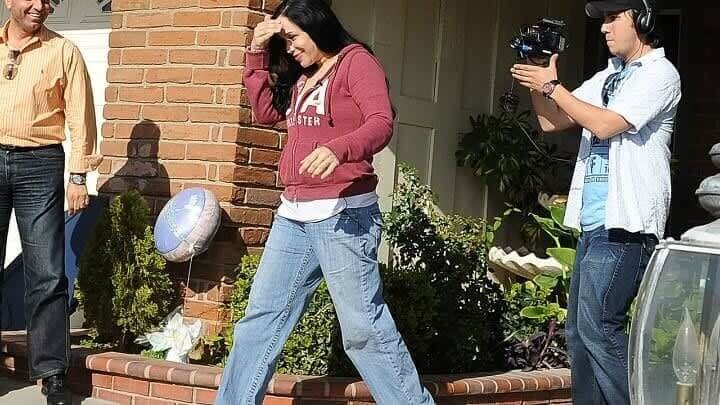 It seemed as if he was purposefully trying to harm Octomom's reputation because he went to the media to discuss Nadya's living situation. As he evicted Nadya, she had to take desperate measures to make sure her family had a home.
Difficult Times
Although Nadya Suleman tried her best to convince the landlord, he was hell-bent on making sure that she and her kids don't have a roof over their heads. She strived to find a place for her fourteen kids.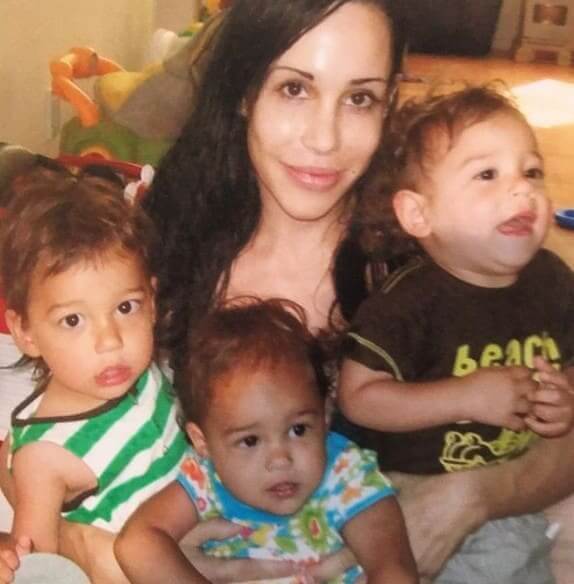 As she didn't have any money, it was imperative for her to find get some money fast. In her search for earning money, she tried her luck in the film industry and even dove into some business ventures. But did her attempts reap any rewards for her?
A Fresh Start
It was pretty evident that there was immense pressure on Nadya and being under the spotlight had a lot to do with it. She comprehended the real problem and decided to move away from the spotlight. Although she may have become a caricature to the media, she loved her children and wanted to give them a better future.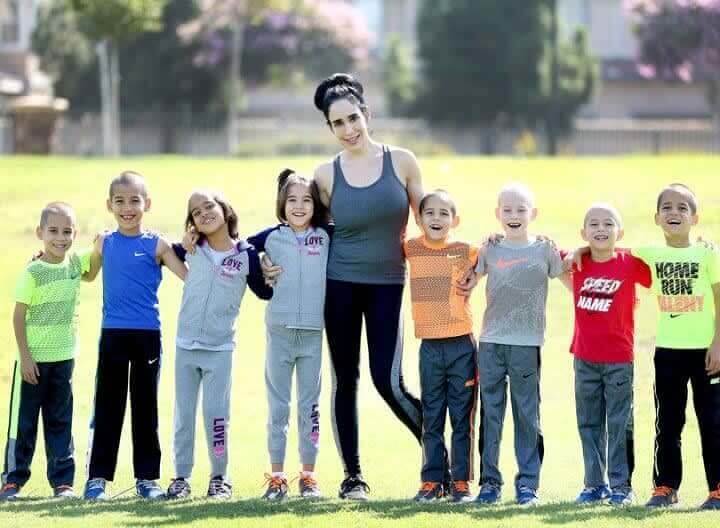 Hence, she made up her mind to turn around her life and started it by changing her first name to Natalie and then finishing her college degree. Soon after completing her degree, she started to work as a family therapist.
How Are The Kids Today?
Octomom's famous offspring turned 10 in 2019 and are doing well. All of her kids are strictly on a vegan diet and it seems as if they all are doing well. It seems as if Nadya is doing wonderful parenting as her kids are very humble and gentle.
The Octomom believes that it is important for parents to be straightforward to their kids and she has always been straightforward to her kids as well.
A Guardian Angel
Whatever Nadya Suleman has done, she did it for her kids. Now, Natalie is in her early 40s, she has gone past some of her questionable jobs. In several interviews, she told that there was a "Guardian Angel" who changed her life and gave her the courage to move forward and never give up.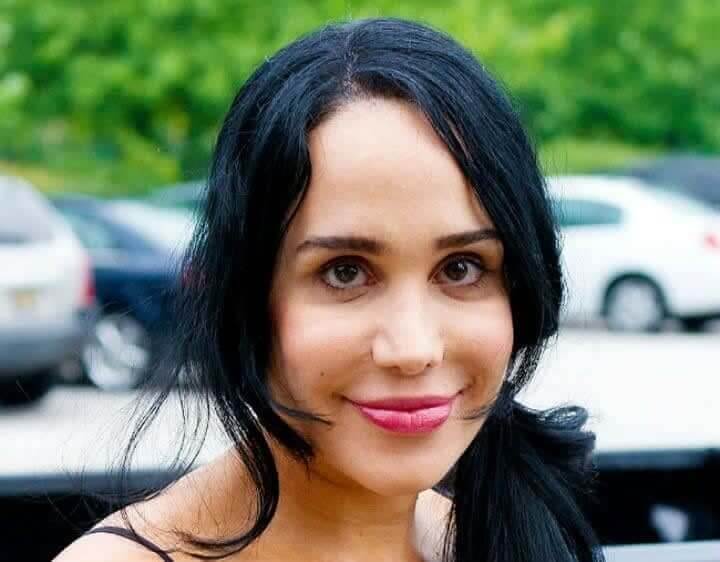 In an interview, she explained that it was 2013 and she was still working in the film industry and she was in a club in Florida when a tall man walked straight to her. "He walked straight to me and looked straight into my eyes. He took my hand and grabbed my arm and said in a very gentle, but firm way: 'You don't have to do this.' He repeated it gives times." It was the moment that changed Natalie's life forever.
Looking into the Past
As Natalie tried to turn her life, she did admit that her decision to bring so many children into the world without thinking it through was very "foolish, immature and selfish".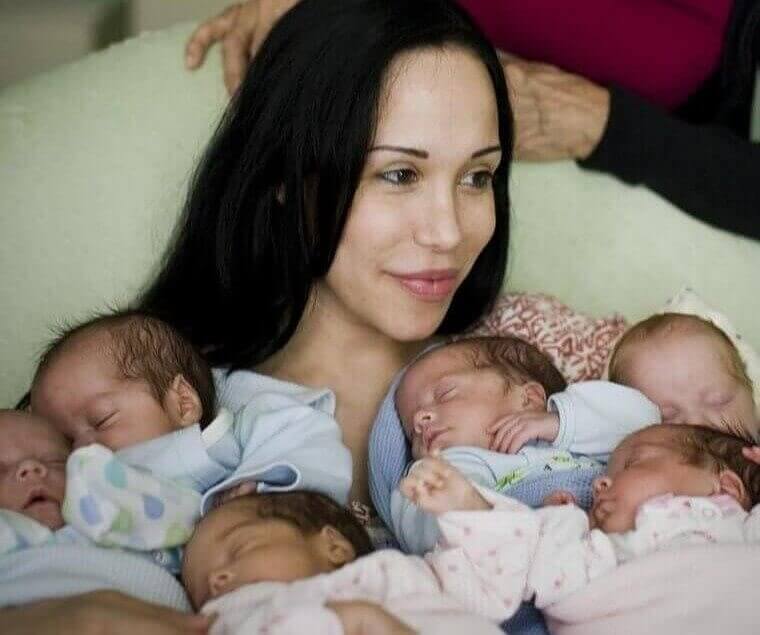 She accepted her mistake of not reflecting on the possible consequences of her decisions. But she did confess that she has no regrets about her decisions. Now, her number one priority is to raise her children right.
A Simple Life
There is no denying that raising 14 kids as a single mother is no easy task, but Natalie is doing it pretty well in her three bedroom apartment. Although she is living from paycheck to paycheck, she is optimistic about a good future for her family. She told Daily Mail that she has endured a lot in raising her kids and now she feels "at peace." Another thing that makes her feel at peace is her efforts to inspire other women.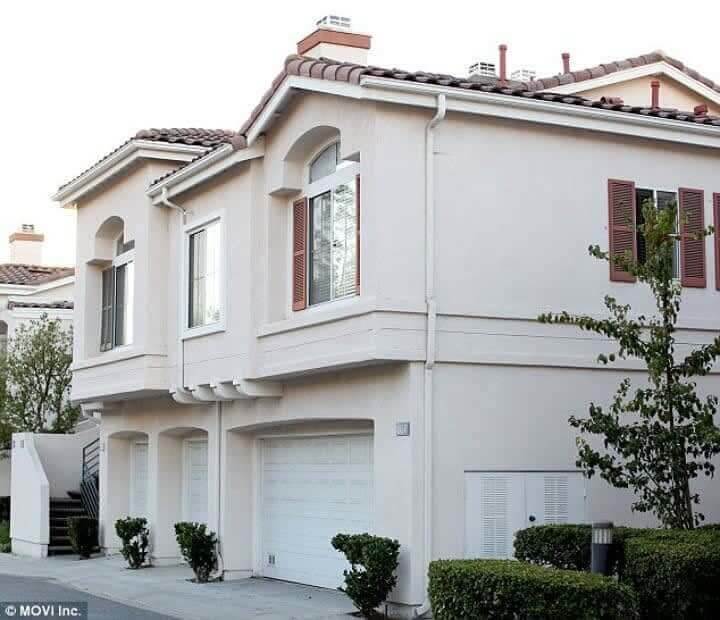 She shares her controversial story to help women make the right decisions for themselves and their children. She doesn't like the nickname "Octomom" anymore because she believes that persona almost destroyed her and her family life. She said in the interview: "I didn't want to live. I felt less than human as that character I was pretending to be, to survive and provide for my family."
Saying Goodbye to Social Life
Natalie Suleman is doing a good job as a mother of 14 children. She spends most of her time with her youngest children and the octuplets Makai, Josiah, Isaiah, Jonah, Maliyah, Jeremiah, Nariyah, and Noah. Her six older kids from her first five rounds of IVF are Elijah (17), Amerah (16), Joshua (14), Aiden (12), and 11-year old twins Calyssa and Caleb.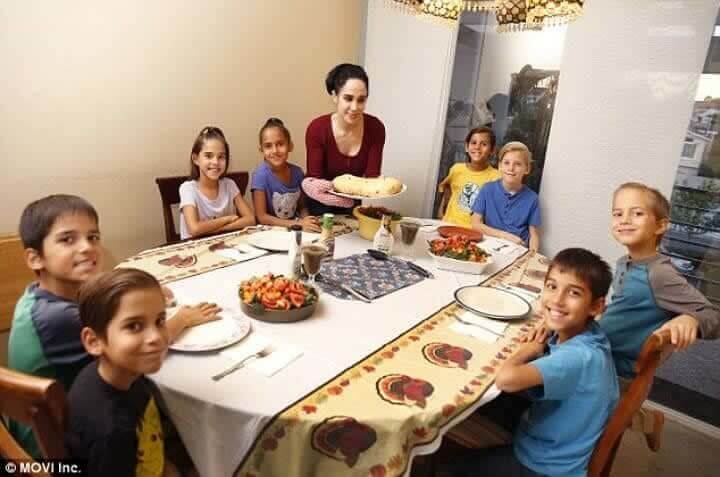 She doesn't want her kids to remember her as the "Octomom." In an interview with Daily Mail, she said: "I was forced into doing things I didn't want to do because I was so terrified I couldn't support them and give them the life I deserved."
A Normal Family
Natalie Suleman has become a very hands-on mother as her social life is almost non-existent. As she spends a lot of time with her kids, she knows them pretty well. "They fight, play, fight and play again like any normal family," she said to Daily Mail.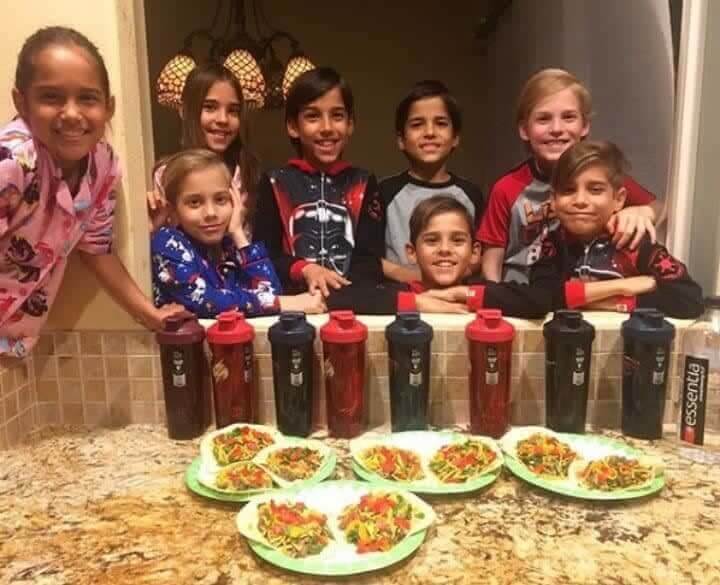 According to her, some of her kids are outgoing while some are shy. Aiden is autistic but all his siblings take care of their brother. Natalie teaches her kids that there is nothing wrong with being different.
Values and Virtues
Natalie and her family had to endure a lot of hardships, but they fought bravely. They all live as a happy family and she tries her best to teach them values and virtues to live a good life. She does it by giving just one gift to each of her children on Christmas and other holiday seasons.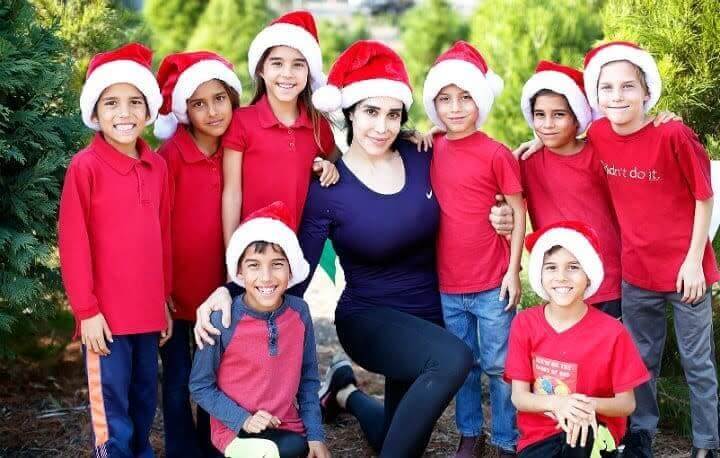 "I'm focusing on raising the kids to focus on serving other people, to get out of their own head," she told US Weekly. With giving each kid one gift, she hopes to teach them to learn how to earn and not expect gifts from life.
Schooling
As it can be really stressful to just send one or two kids to the school, one can just wonder the level of stress and anxiety of Natalie when her octuplets went to school.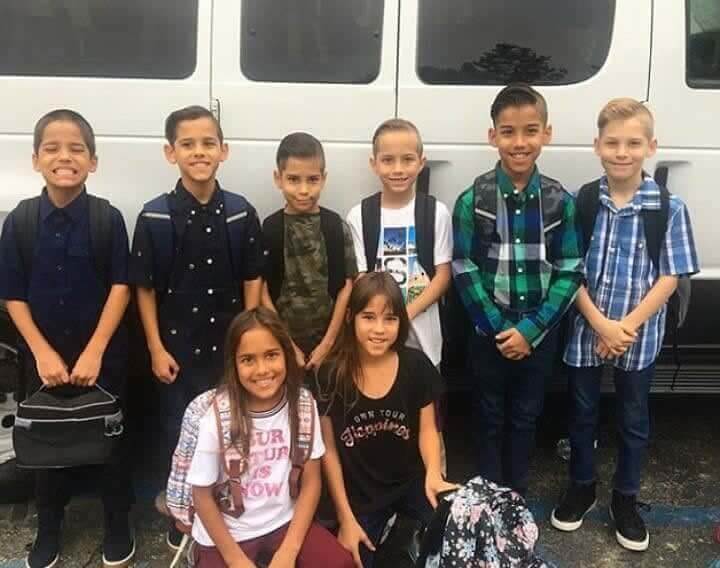 Natalie shared the picture on Instagram with the caption "Any other parents exceptionally stressed and overwhelmed by the first week back to school?" She was not reluctant to call herself as the "official bus driver" as she had to pick up so many kids from school.
Staying Fit and Strong
It can be really challenging to take care of 14 young kids. Natalie is a strong woman and she knows that she has to be physically and mentally strong to ensure she is able to handle all the challenges. She takes out an hour or two from her busy schedule to work out at the gym.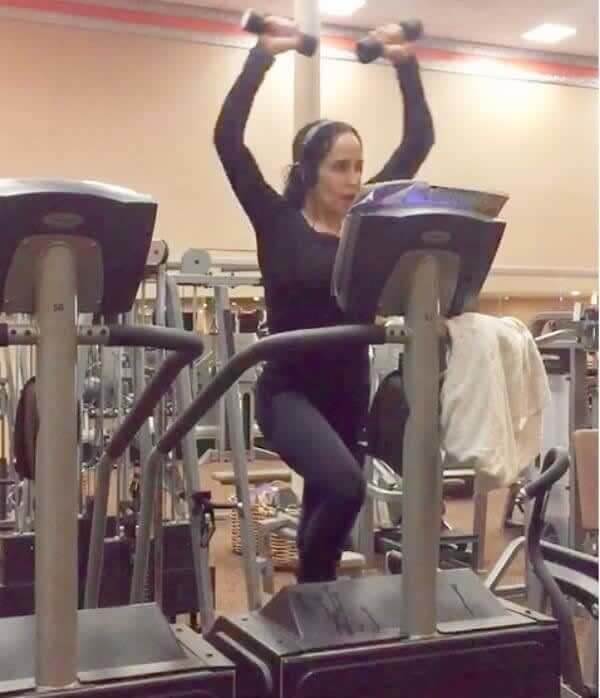 She posted a picture on Instagram with a caption "I would like to share about how I cope with inordinate stress, after being asked how I stay sane lol." She went on to express how going to the gym helps her "The stress literally drips off of me, as I'm drenched in the end. Being physical has significantly helped me cope with so many challenges I've struggled with throughout my life."
Girls Night
Although Natalie considers herself a somewhat strict mother, she tries her best to make sure her kids have a lot of fun with her. To do this, she likes to enjoy a spa night with her daughters every now and then.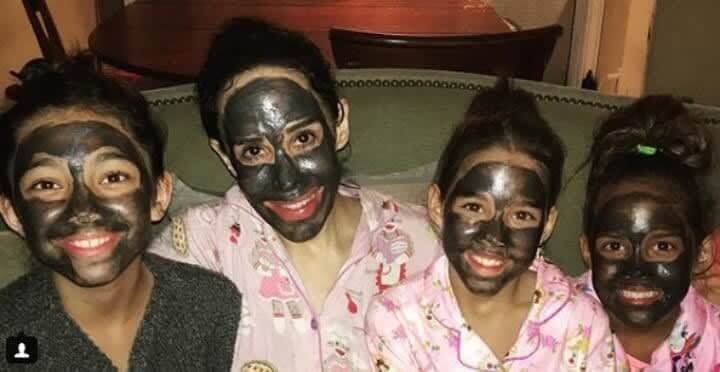 She makes sure all her children are getting enough love and attention, so it means she is either enjoying girls' night or watching a horror movie with her sons.
Sharing Her Side of Story
In May 2018, Natalie Suleman was invited on The Dr. Oz Show and she accepted the invitation as it was a great opportunity for her to share more details and clear some misunderstandings. She explained how she was ready to finally go for the vitro fertilization treatment and how she became fertilized with 12 implanted embryos.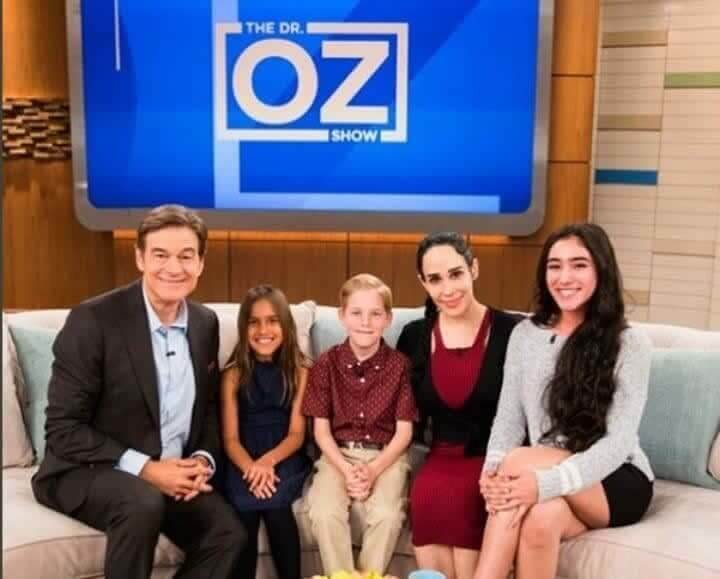 . It is a must-watch episode of the show because she shared a lot about her evolution from Nadya to Octomom to a mother who dedicatedly takes care of her children.
Fascinating Genetics
Genetics is truly amazing yet tricky as well. It is the answer to your question of why there are no similarities between you and your siblings.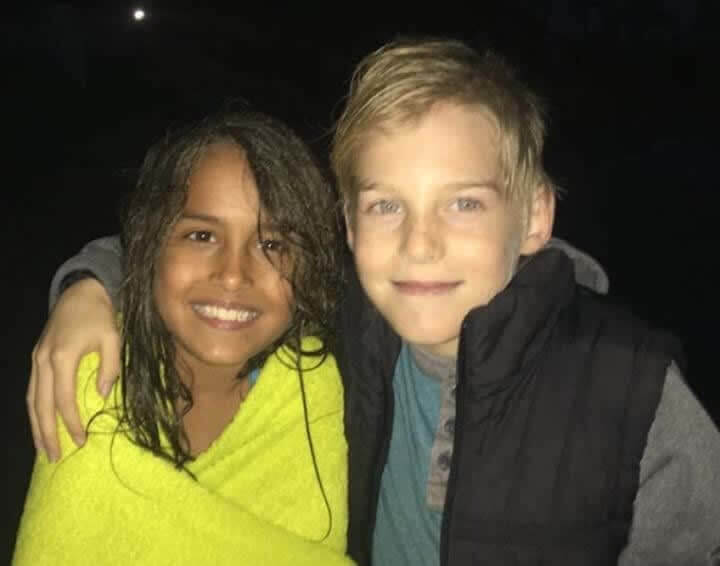 In Natalie case, she had 14 kids and this means that all the genes expressed in her progeny were high. Natalie feels blessed to have such unique children.
Active Octuplets
Natalie Suleman's 14 children are vegans and living a healthy and active life. As a mother, she ensures that all her kids are participating in healthy activities.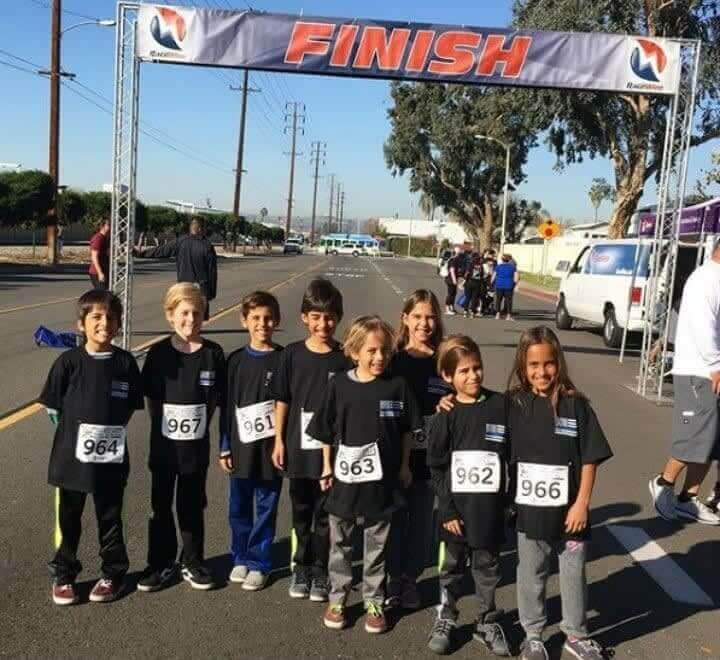 This picture is taken from Russ Miller Memorial 5k race in February 2018. It seems like the octuplets are happily playing their role in raising money for important causes.
Taking School Projects Seriously
It is clear that the octuplets love raising money and awareness for important causes, but they are also paying attention to education as well. This picture is a clear example of their dedication.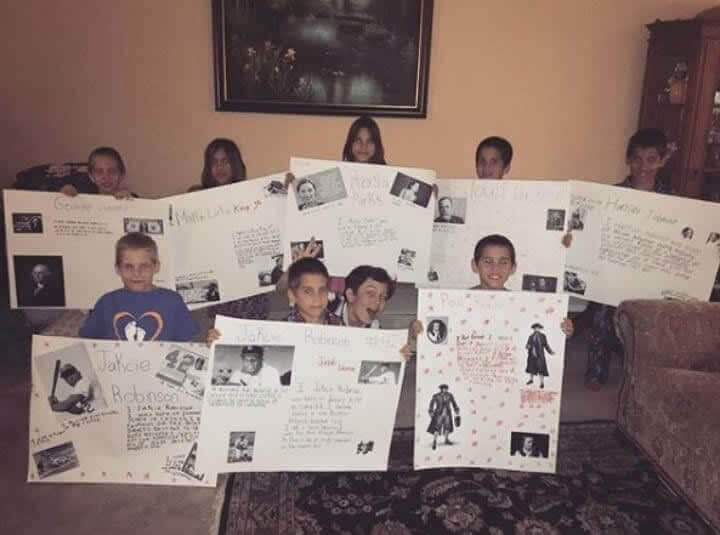 The kids were given a school project to create posters of their superheroes and they came up with some really creative posters. When this picture was being taken, Caleb knew that it was the right time for a photo-bomb.
World's Greatest Mom
Natalie Suleman receives a lot of love from her children and that's what makes her feel so blessed. She took a picture of all the special cards and handmade gifts that she received from her loving children.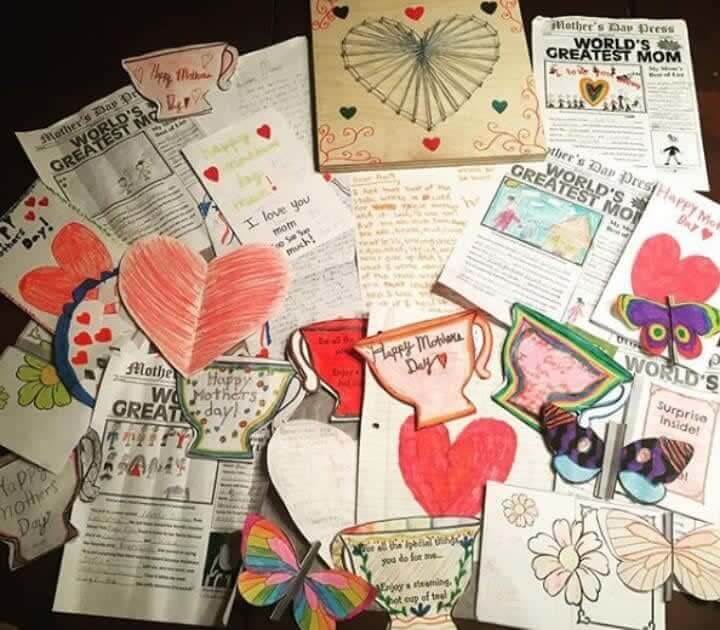 Natalie is hoping to write a book about her struggles raising an Autistic child alongside 13 other healthy kids. She told Daily Mail "It's a story that needs to be told and I think it will encourage a lot of women to draw up the strength that didn't know they had."
Mother-Daughters Bond
Natalie Suleman gave birth to 14 kids and four of them are girls. She absolutely adores spending time with her daughters, namely Amerah (16), Calyssa (11), and Maliah and Nariyah (9).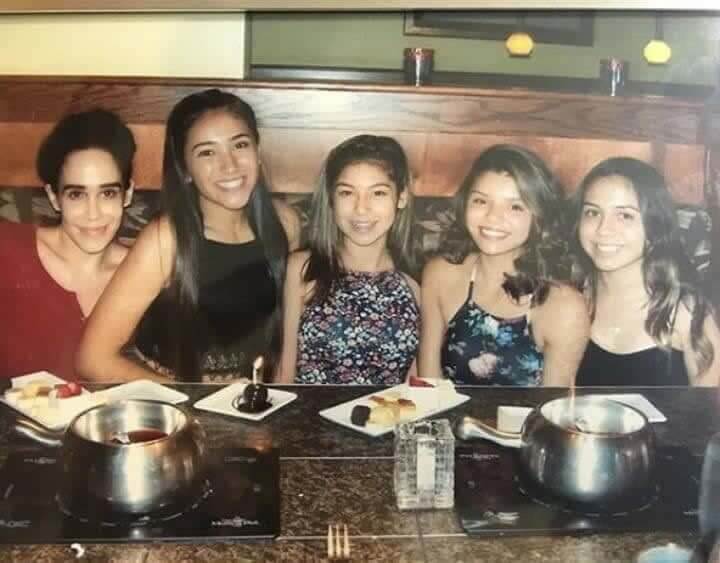 This memorable picture is taken on the birthday of Amerah. With some astounding resemblance, one thing that seems evident is the bond between mother and daughters.
Family Fun Night Tradition
Natalie understands that some sort of family traditions can help a lot in holding the family together. That's why a lot of importance is given to the weekly Saturday family night in the house.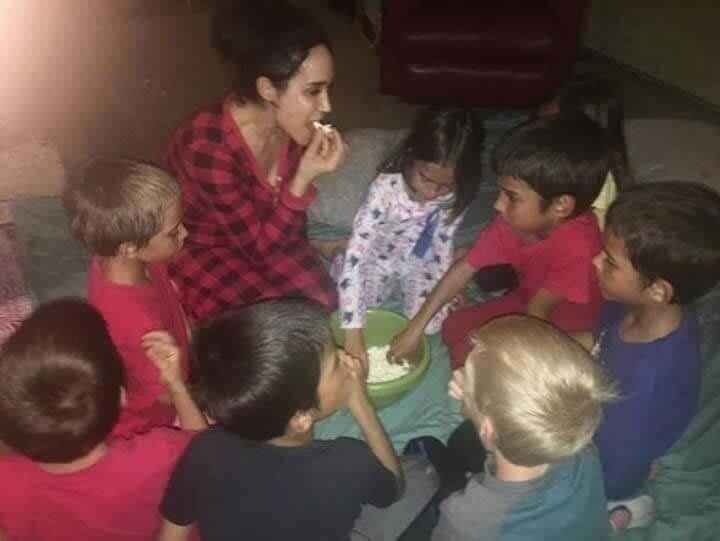 The tradition "Family Fun Night" was created by Natalie and her adorable kids. It involves everything from watching horror movies to educational discussions and playing chess. Her kids love to watch The Shining.
Slaying Costumes
Although the kids of Natalie know that they are different from others, they do not try to hide from this fact. Instead, they embrace it by doing things just like other kids.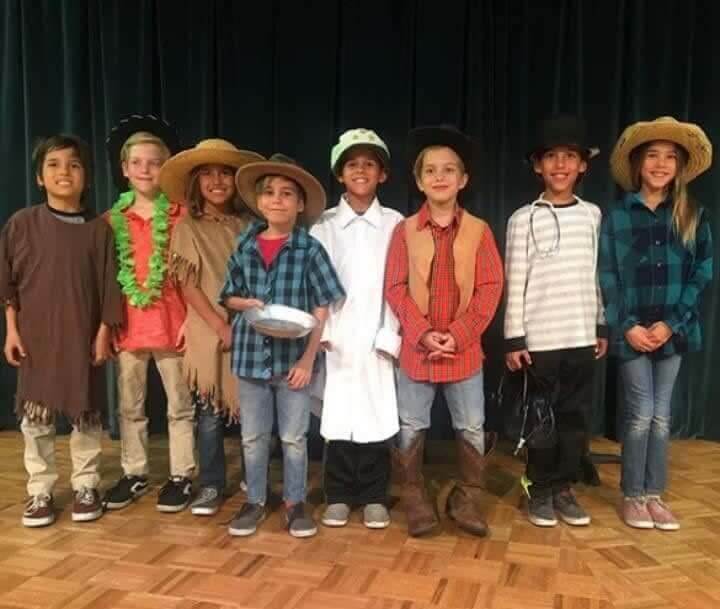 In this picture, the children can be seen having a lot of fun in their role play in an Orange County school play. The happiness on their faces tells the story.
Vegan Kids
The fans of Natalie Suleman were happy to see the picture on Instagram with the caption "Could we be anymore vegan?" Although the older six kids are not vegan, the octuplets really enjoy their vegan life. After all, their mother ensures that their raw vegan diet consists of organic Kale, health shakes, bell peppers, collard greens, red and golden beets.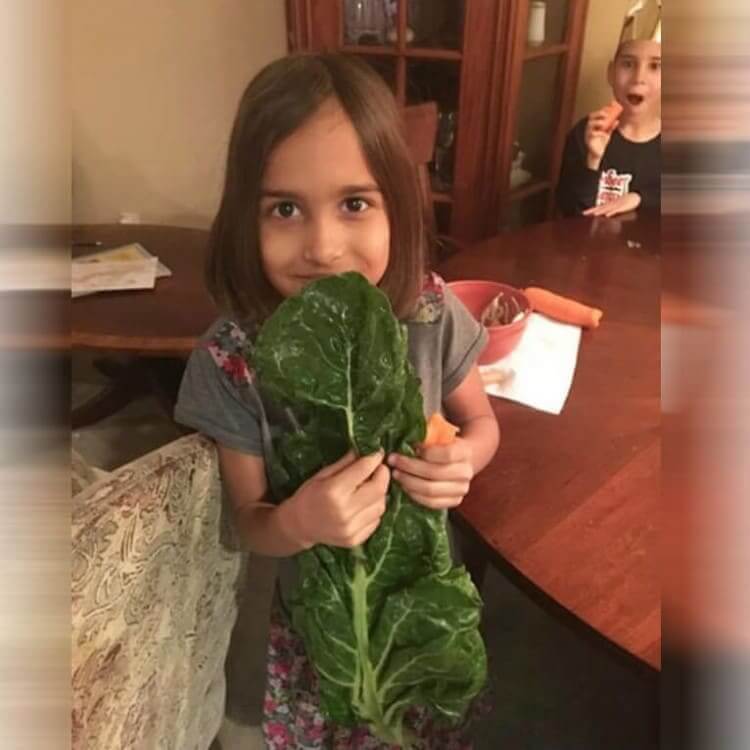 The vegan diet helped her deal with some of the medical conditions she started experiencing after the birth of octuplets. Natalie believes this way of life makes the family cheat/treat meals more enjoyable.
The Difficulties of Capturing a Family Photo
One can only wonder how difficult it would be to capture the entire family picture when it includes 14 kids. This is definitely an adorable picture as it captured some kids smiling while others are laughing… and how can we not see their cat.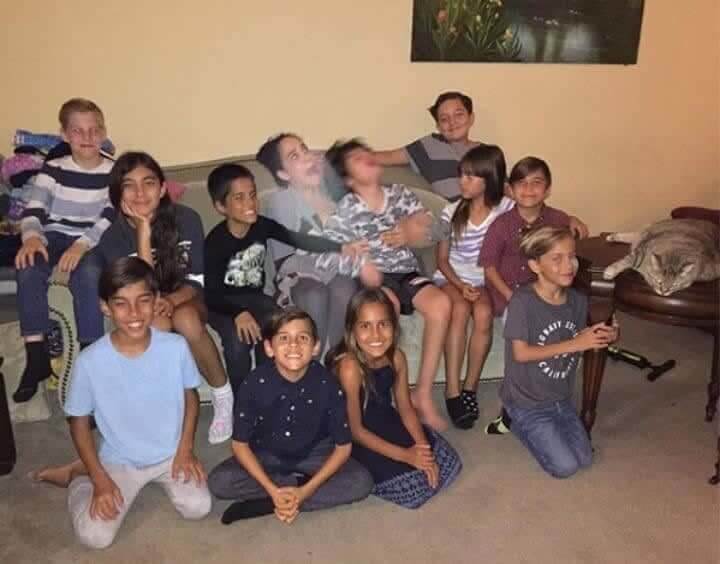 Natalie posted this picture with the caption "So THIS is what happened when we attempted to take a fun family photo with as many family members as possible. Per usual, Elijah, Amerah, and JJ are absent from the pic."
Creating a YouTube Channel
Natalie is a self-made part-timer counselor who tries her best to help people who suffer from substance abuse. She decided to create her own YouTube channel to share her life's testimony.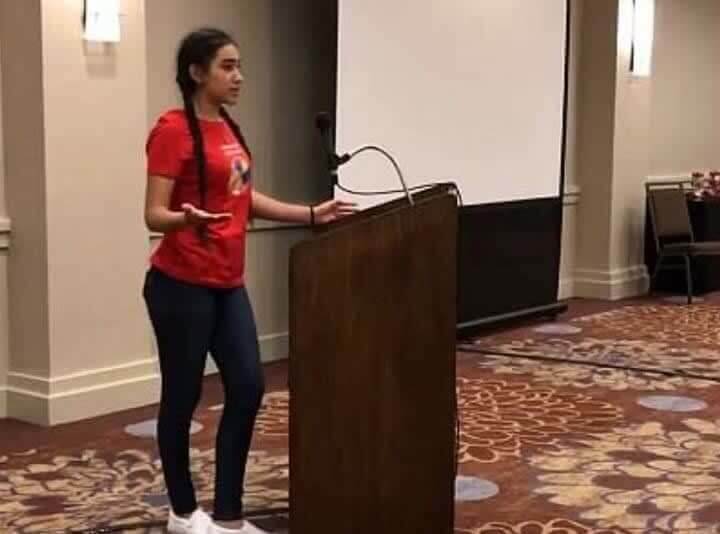 The first video she shared on her channel was of her eldest daughter Amerah reading a heartfelt letter that she wrote for Natalie for Mother's Day at a women's event in Long Beach, California.
Thanksgiving Fun Run and Awareness
Natalie tries to educate her children about making a positive difference in the world and her lessons don't stop on special occasions as well. 10 out of the 14 kids participated in the Turkey Trot five kilometer family run with matching T-shirts.
It was a proud moment for the mommy as Maliyah, Josiah, Noah, and Isaiah were winners for the race of their age group. Although more than half of Natalie's family is vegan, it is really great to see their high spirits for an important festival.
A Constant Struggle From Within
It is a truly incredible story of Natalie Suleman as she had to endure an immense amount of physical pain due to carrying eight kids in her pregnancy. As a result, she incurred injuries but didn't give up. Natalie finds it really painful to run due to four ruptured discs in her lumbar spine, irreparable sacral damage and peripheral neuropathy. But she is a brave soul.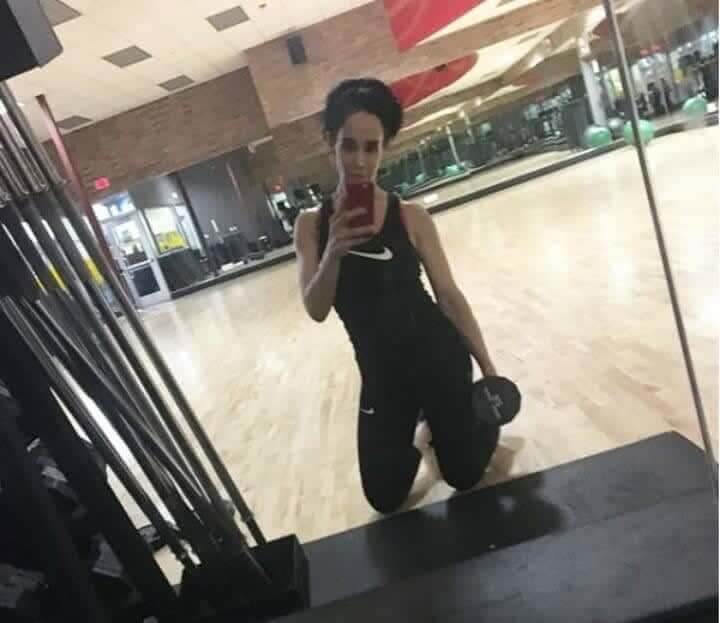 Instead of running, she climbs 10 miles a day on the stair master machine. She goes only to women's only gym as she had always struggled with social anxiety since childhood. Natalie took this photo to express her gratitude to people who sent her gym outfits upon knowing that Octomom wasn't able to afford her own gym gear for many years.
Not Forgetting the Past
Natalie uploaded the picture on social media to reminisce how she dressed up for Halloween when she was a kid. It was the picture of her from 1978.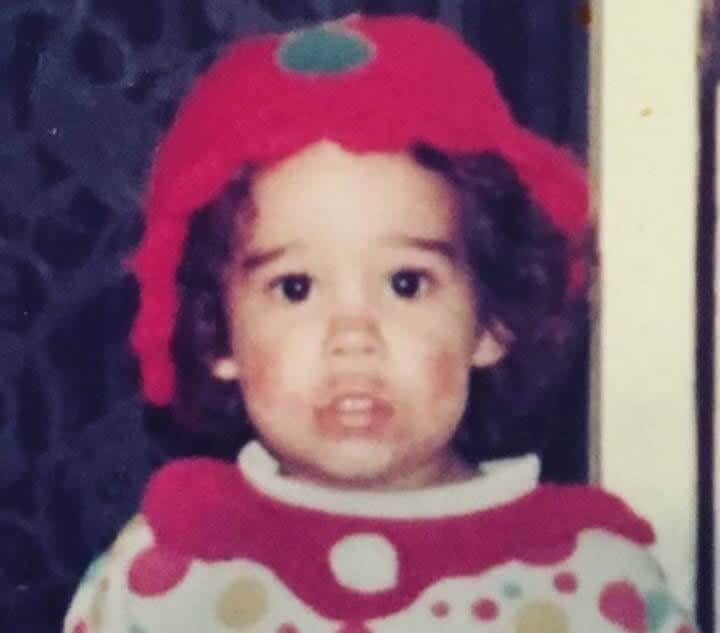 Although she had changed her name for Nadya to Natalie, this picture showed that she hadn't forgotten about her past. She has definitely made tremendous strides to become a good mother.
Cat Momma
Natalie Suleman had the natural maternal instinct even before when she became a mother of 14 kids. This picture from 1975 shows Natalie with her mom and siblings. She had over dozens of cat growing up but this particular cat in the picture is her favorite cat Boots.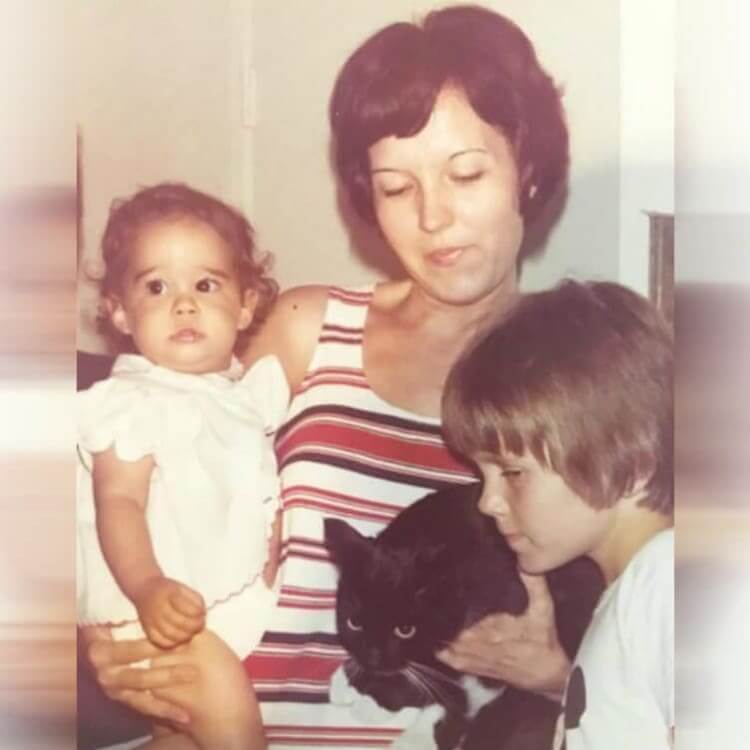 Natalie's children also love cats, especially Calyssa, and all the kids were shocked to see how fat Boots was (she was over 50 pounds).
Looking Back On History
This picture is a major throwback to 1940. The girl in this picture is Natalie Suleman's mother when she was just two-years-old.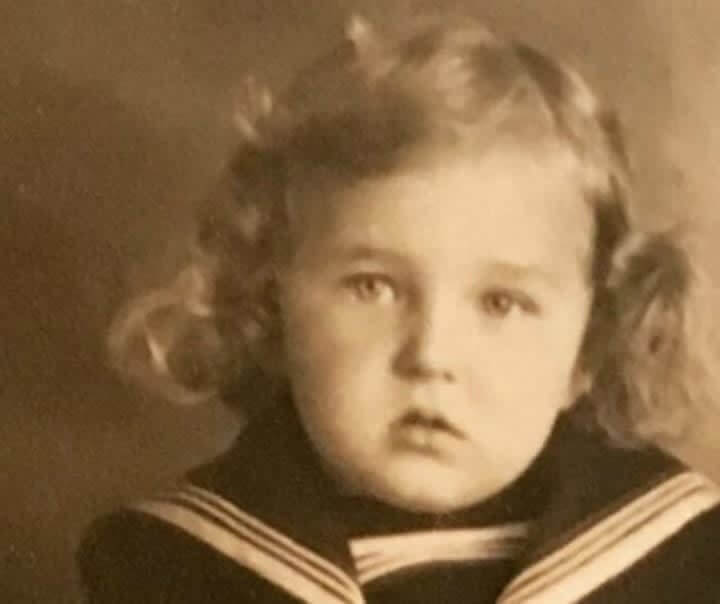 The picture explains why some of Natalie's kids have a fair complexion while some have a darker complexion.
Celebrating 10th Birthday
The octuplets celebrated their 10th birthday at Circus Trix OC at the start of this year. The happy faces of these kids sent a strong message to anyone who doubted Natalie's capability to raise her children.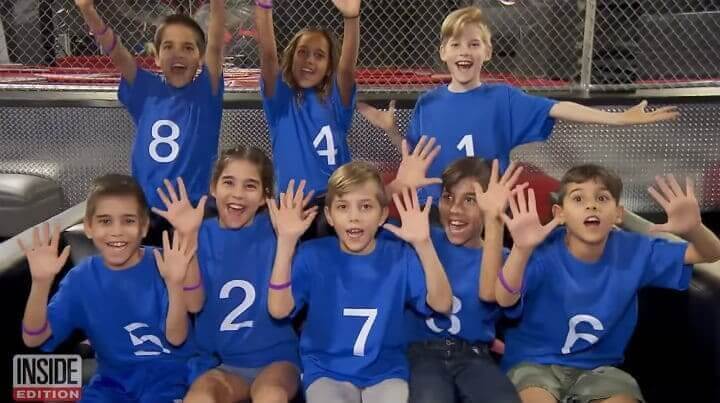 All the kids had numbered T-shirts. Natalie told the Inside Edition "Now that 10 years passed on by, I feel as though I can relax and be myself, and be real."
Responsible and Caring Kids
Although the three-bedroom house of Solomon's family may look less for others, it is a perfect place for the kids.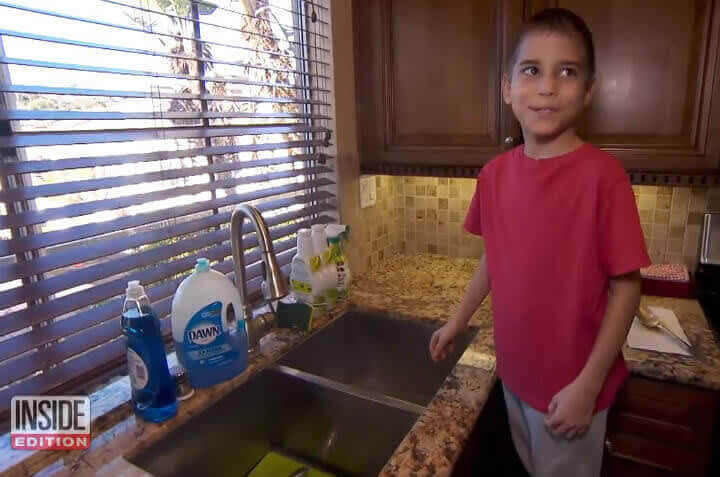 All the chores are divided among all 14 kids and every kid plays a role in the stable running of the house. As Nariyah loves to cook, she is cooking for the family. The laundry work is handled by Noah and Maliah.
Talented and Hardworking Kids
Natalie is proud of her kids and feels blessed that they are really supportive. Although she is strict on them for doing their chores, she also encourages them to do what makes them happy.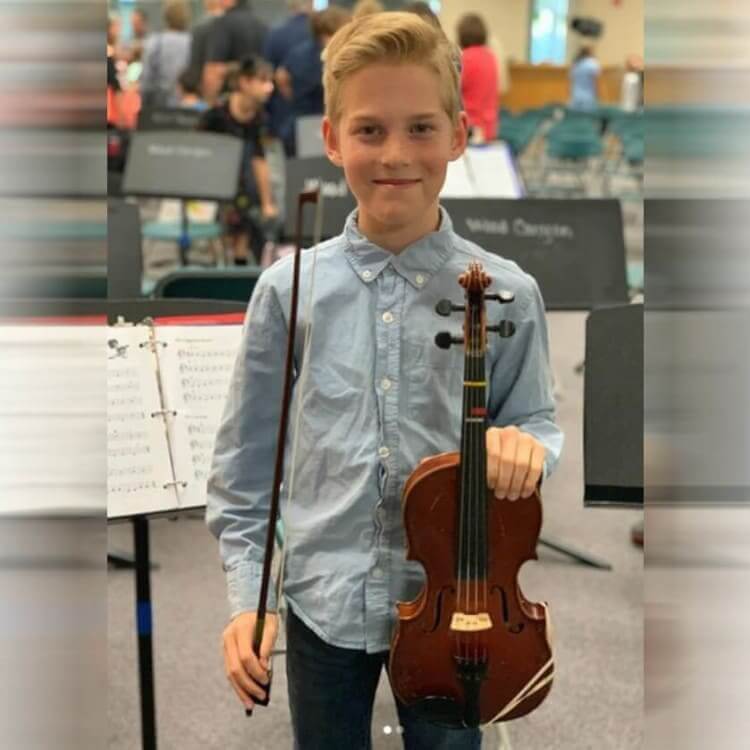 Some of the kids practice musical instruments while others love to spend their time quizzing each other in math. Noah loves to play the violin and this picture was uploaded by mommy to congratulate him for performing his first strings performance.
Blessed with Little Angels
Natalie doesn't miss any chance to share on the social media how blessed she is to have such caring and loving children.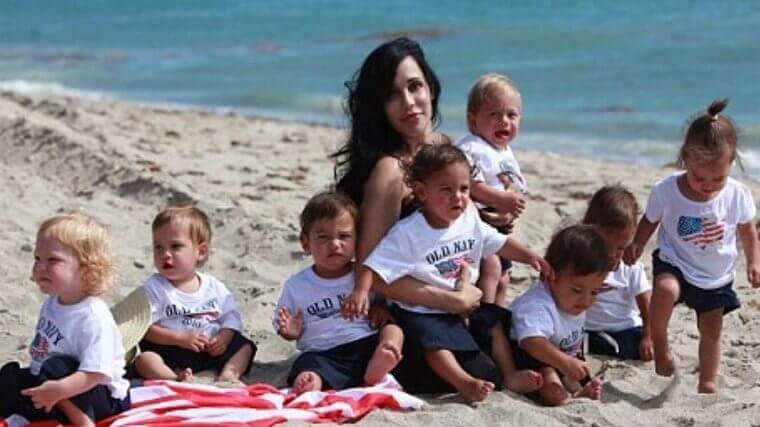 In an interview with Inside Edition, she told "I couldn't do it without my kids. They are literal angels."
Going All Nostalgic
Natalie equally loves all of her kids and knows that it is possible to show an equal amount of love, care, and affection to all her kids.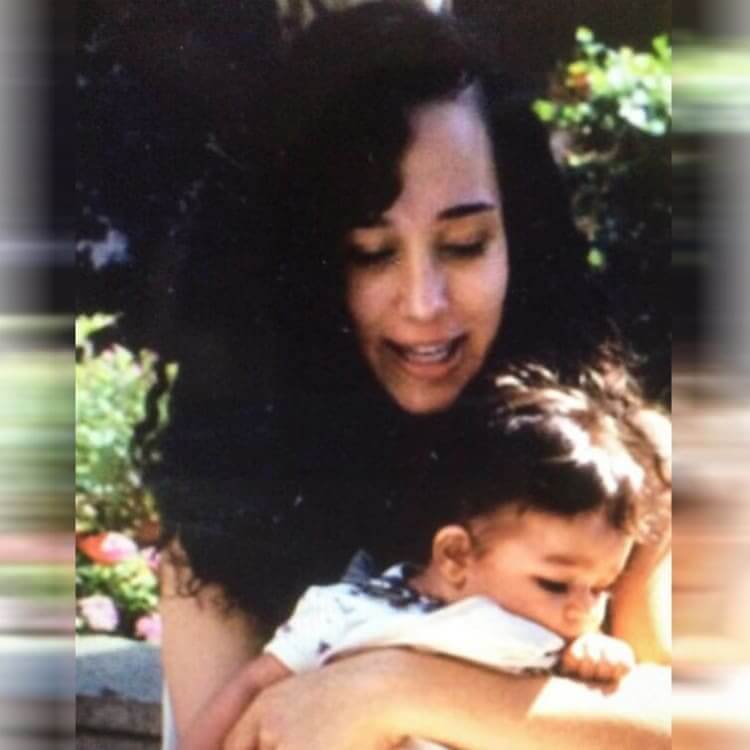 She shared this picture of her first-born child, Elijah (he celebrated his 18th birthday). She knows that moments such as these are priceless. And she definitely knows the right time to go all nostalgic on them.
To a Better Future
As all 14 kids are growing up, Natalie told Inside Edition that she isn't in touch with her sperm donor, but she may contact him once all the kids turn 18. Her other kids are from another donor.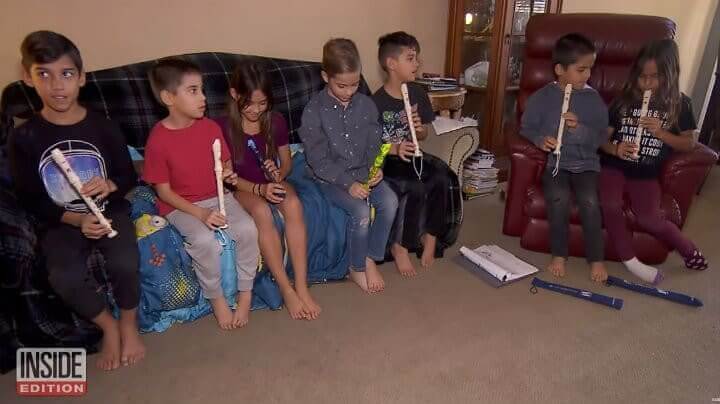 What is really interesting here is that Natalie promised the donor that she would never reveal his name and she did not break her promise even after she was offered one million dollars by the media to disclose donor's real name and details.
She Proved All of Them Wrong.
As some criticized Nadya, some adored her courage. One thing can be said with absolute certainty that she became a media sensation and America was eager to know more about Nadya and her growing family. While most people were skeptical about the future of Octomom, she actually proved all of them wrong. She celebrated Mother's Day this year with her little angels and posted an Instagram photo that proved everyone wrong who strongly believed that she would fail.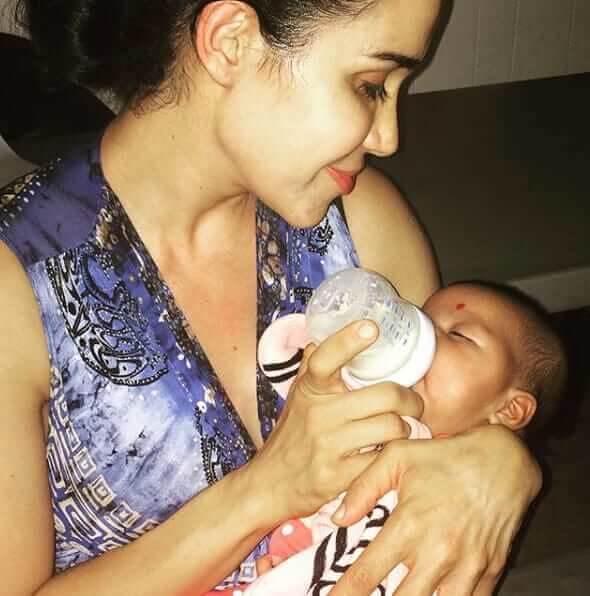 Memorable Last Photos Of History's Most Influential People
Ashley Lez
This article was originally published on JustStarz
While many of us can't imagine a world without our favorite celebrities, sadly, they are only human. Many of them lived lives so extraordinary that they, unfortunately, passed in the most unanticipated of moments. The last known photographs of the most beloved historical icons are reminders of their talents and tributes to their influential lives. These pictures will give you an idea of what those last few days were like for these memorable legends.
Brittany Murphy At Her Last Red Carpet Event
Everyone's earliest memory of Brittany Murphy on screen was in her breakout role as Tai Frasier in the iconic Clueless. Her quirky personality and incredible talent paved the way for Murphy's other roles in Uptown Girls, Riding in Cars With Boys, and 8 Mile.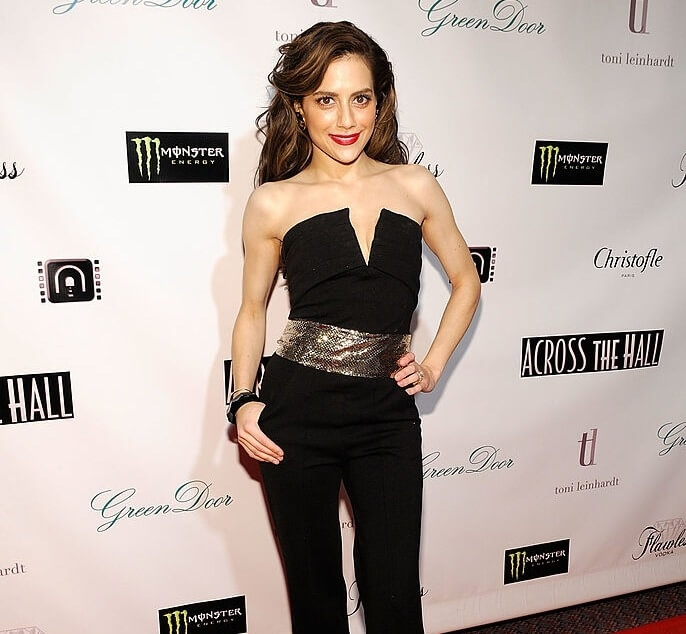 At her last red carpet appearance, many people noticed how frail Murphy looked. A week after this outing, she passed away from pneumonia due to severe anemia and drug intoxication. Murphy was only 32-years-old, and many people were stunned by her sudden death.
Steve Irwin Before He Goes Diving
The legendary Crocodile Hunter, Steve Irwin, was well-known for wrangling massive crocs and educating people about the wonders of wild animals. He found his love for animals when he was young because his parents owned a zoo in Queensland, Australia.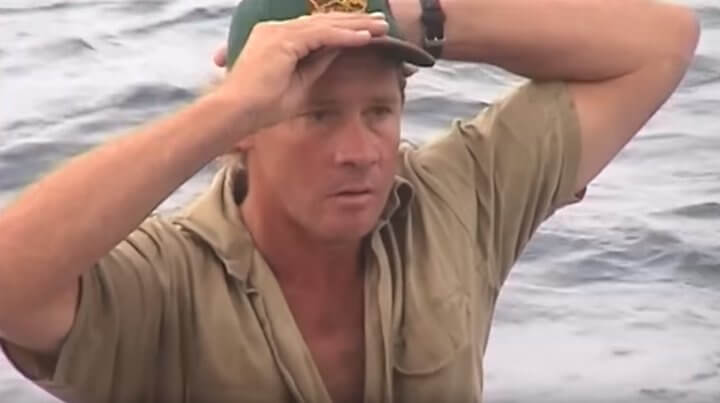 The photo was taken moments before Irwin and his cameraman, Justin Lyons, decided to jump in the water to get footage for a project about stingrays. While filming, Irwin was stabbed by a stingray barb and passed away on the way to the hospital. His memory and mission have lived on through his two children and wife.
Chadwick Boseman Concerns Fans With An Instagram Video
From his role as Thurgood Marshall to the mighty King T'Challa, Chadwick Boseman created what people call the "Boseman Effect." He inspired so many young people of color, and all over the world, fans stuck out their chests and repeated the line, "Wakanda Forever."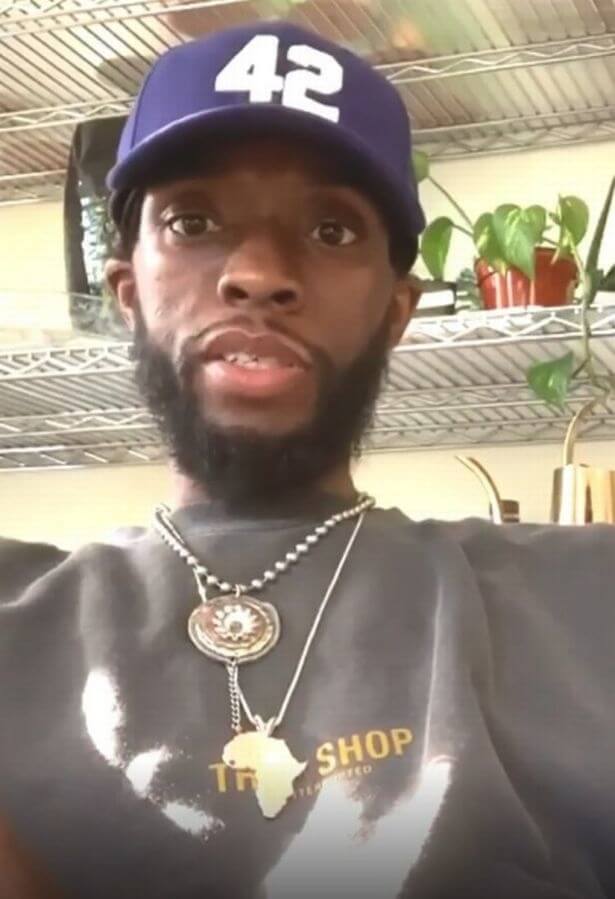 Although he hid his battle with colon cancer, many people noticed how much weight he lost in one of his final Instagram posts. Boseman underwent many surgeries and chemo treatments while continuing his work, and no one knew how sick he really was. On August 28, 2020, Boseman lost his lengthy battle with the disease.
Last Fan Photo Of Kobe Bryant
Five-time NBA champion Kobe Bryant was considered one of the greatest basketball players in history. Throughout his professional career, he won numerous championships and MVP awards with the Los Angeles Lakers. Bryant was also a proud father and husband to his four daughters.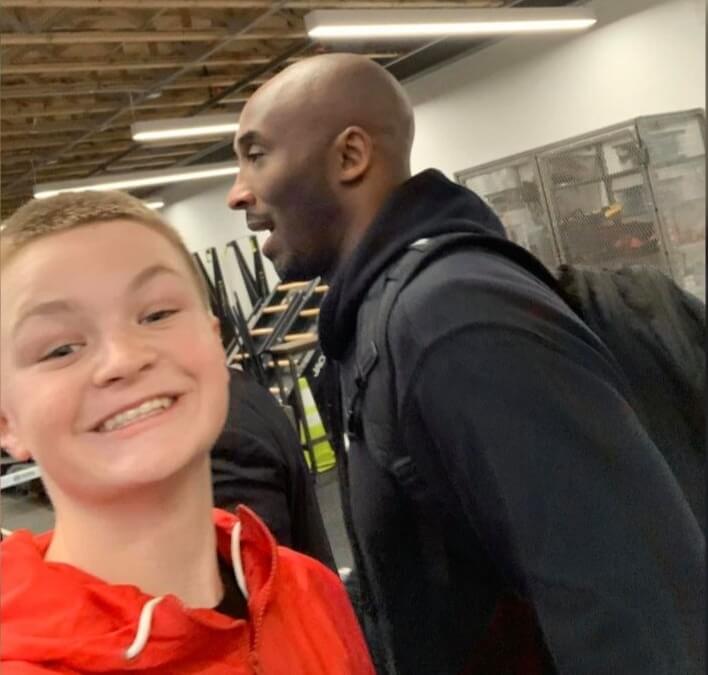 On the morning of January 26, 2020, Bryant, his daughter Gianna and six family friends boarded his helicopter for a basketball game at the Mamba Sports Academy. The conditions were foggy, and visibility was low, which caused the aircraft to crash into the side of a mountain. It was completely unexpected, and his passing shocked everyone worldwide.
David Bowie's Instagram Post To Promote His Album
David Bowie was not just an influential rocker, but he influenced more genres than any other musician in history. With hits like "Space Oddity" and "Lazarus," few people could compete with his career. He also left his mark on the fashion world and impacted the trends in men and women's fashion.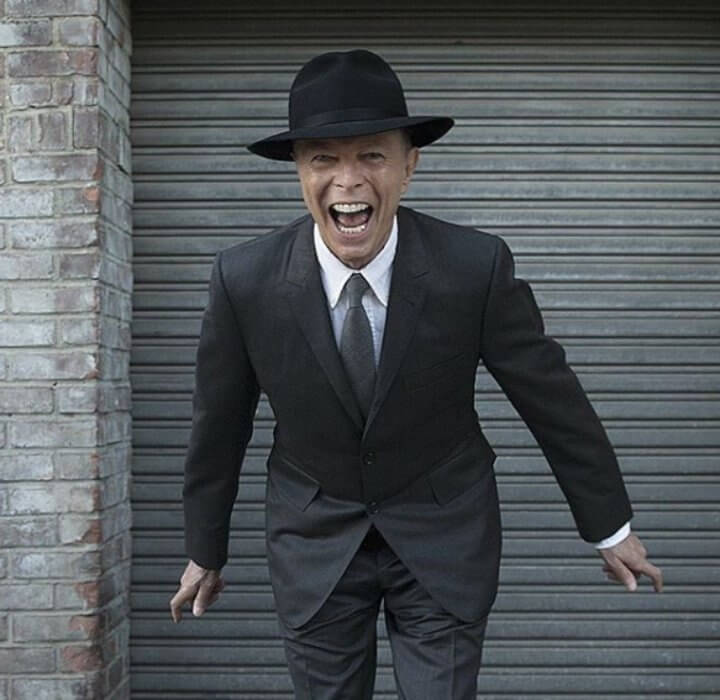 At his release party for his final album, "Blackstar," Bowie made his last appearance two days before his death. He hid his liver cancer diagnosis from the public, which is why everyone was shocked by his death. He tried to work through his illness, but it was too much for him. Fans created memorials outside of his apartment in New York and at his birthplace in England.
Princess Diana Moments Before Her Car Accident
After marrying the Queen's eldest son, Princess Diana blossomed in the public eye and became the "People's Princess." So many people adored the gracious beauty, and her style was iconic. Diana was charitable, and she knew how to work the crowd once she got comfortable in the public eye.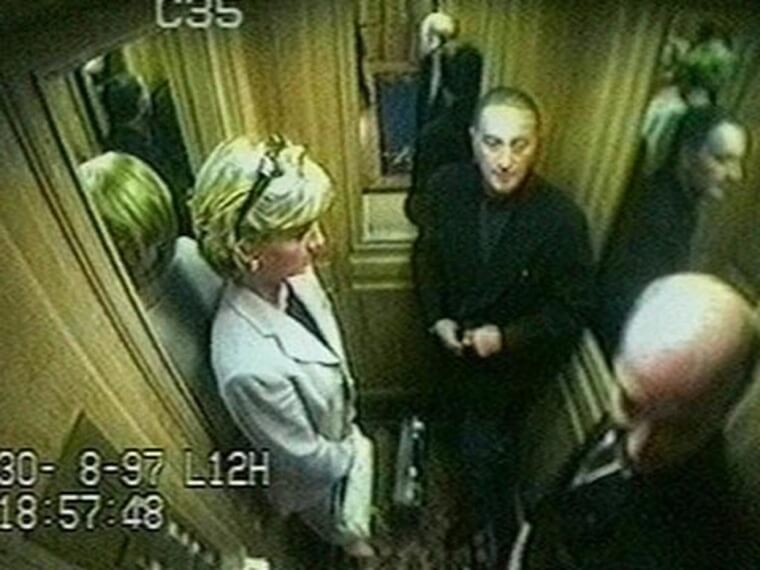 At the height of her popularity, the paparazzi were relentless in following Princess Diana. While driving through a tunnel in Paris to flee the paparazzi, Diana's car crashed, and she perished along with her driver and friend, Dodi Fayed. Her funeral was the most viewed event in history. Three million people mourned outside of Westminster, and 2.5 billion people around the world watched on TV.
Dale Earnhardt Prepping For His Final Race
You may have known him as "The Man in Black," "Ironhead," or "The Intimidator," but most knew him as Dale Earnhardt. The 76-time Winston Cup winner was dubbed one of the best drivers in NASCAR history, and his aggressive driving style helped him move up the ranks in the racing world.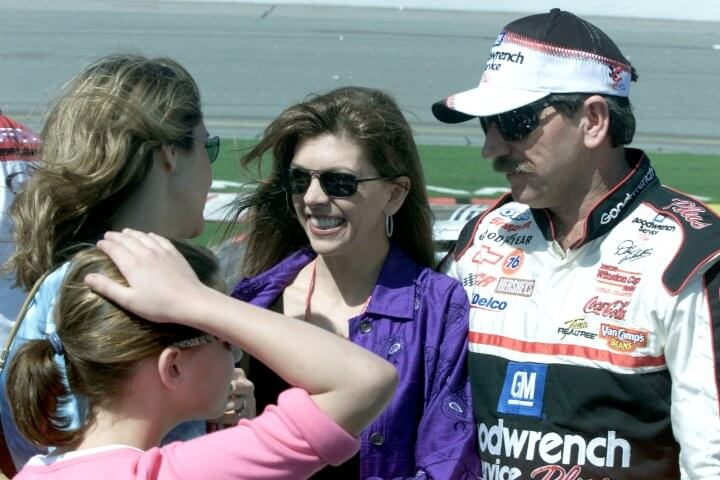 At the 2001 Daytona 500 in Daytona, Florida, tragedy struck. He is pictured here with his family before the race, which would be his last. During the race, Earnhardt's car was swiped by another vehicle, and he was propelled into the wall. He did not survive the crash, but his legacy lived on.
Alan Rickman Going To His Last Few Events
As one of the most misunderstood characters in the Harry Potter series, Alan Rickman brilliantly portrayed Severus Snape in all eight movies. With his slow deep voice, he played the perfect villain who turned out to be the one who would save Harry Potter in the end.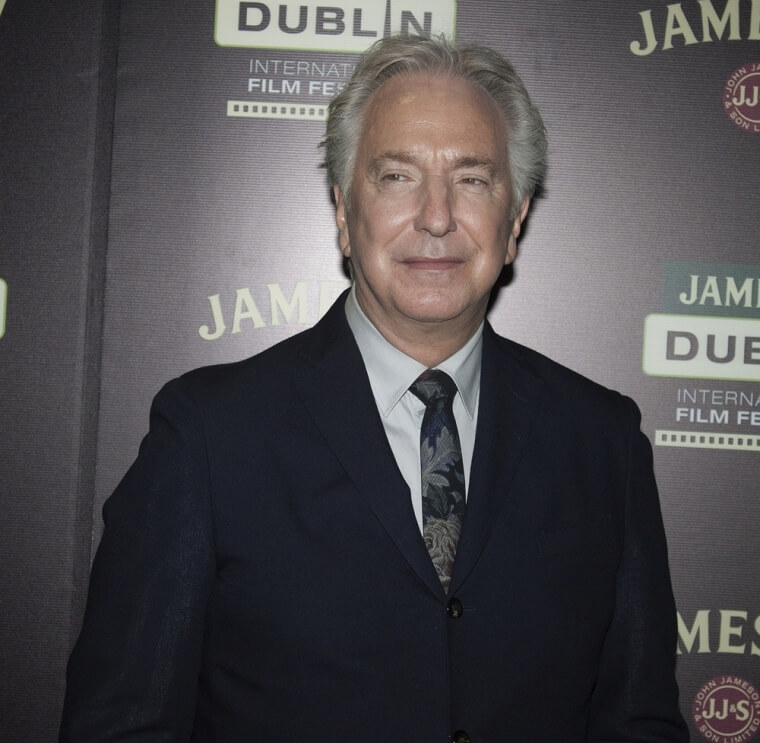 Many people did not know, but in 2015, Rickman told his close friends that he was diagnosed with pancreatic cancer after suffering from a minor stroke. In January 2016, Rickman passed away in London. Tributes poured out, and fans created a memorial for Rickman underneath the Platform 93/4 sign in London.
Carrie Fisher Seen For The Last Time
With her gold bikini and memorable performance as Princess Leia, Carrie Fisher rose to fame and became a household name. She was a Hollywood legend, and legions of fans followed her throughout her successful career.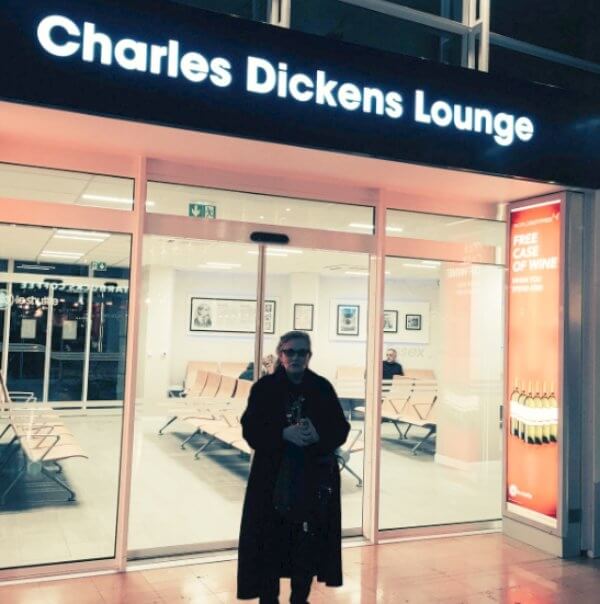 In her last few hours, Fisher posted a photo to Twitter outside the airport before she boarded a flight to LA from London. During the flight, Fisher suffered a heart attack, and the doctors and nurses on board tried to save her. However, she sadly passed away at the hospital after the plane made an emergency landing.
John F. Kennedy Right Before He Was Shot
Serving as the 35th President of the United States, John. F. Kennedy faced numerous foreign crises during his presidency in Cuba and Berlin. With his incredible speeches and charisma, JFK helped pass the Civil Rights Act in 1964, a significant turning point in history.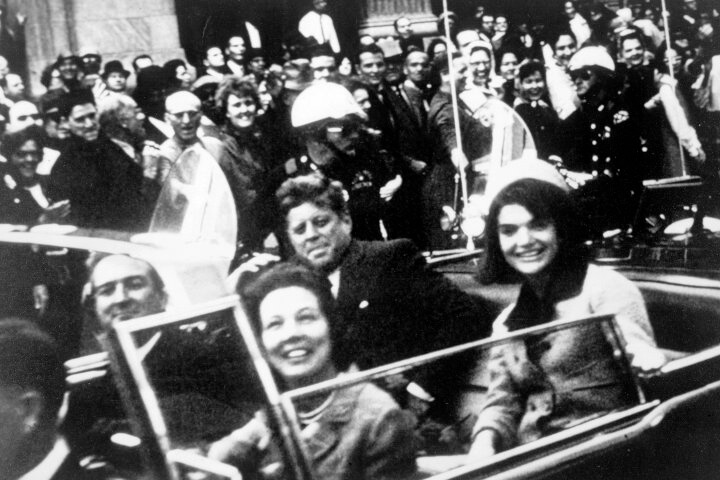 On the days leading up to his passing, JFK's motorcade route was published in all the local newspapers. Lee Harvey Oswald plotted according to the routes and shot Kennedy while he was passing the Texas School Book Depository on November 22, 1963. The rest. as they say. is history.
Naya Rivera's Final Selfie
Actress, model, and singer Naya Rivera is best known as the sassy yet talented Santana Lopez from Glee. Her breakthrough role inspired her to support LGBTQ+ and women's rights causes. The incredibly talented actress was also a loving mother to her five-year-old son.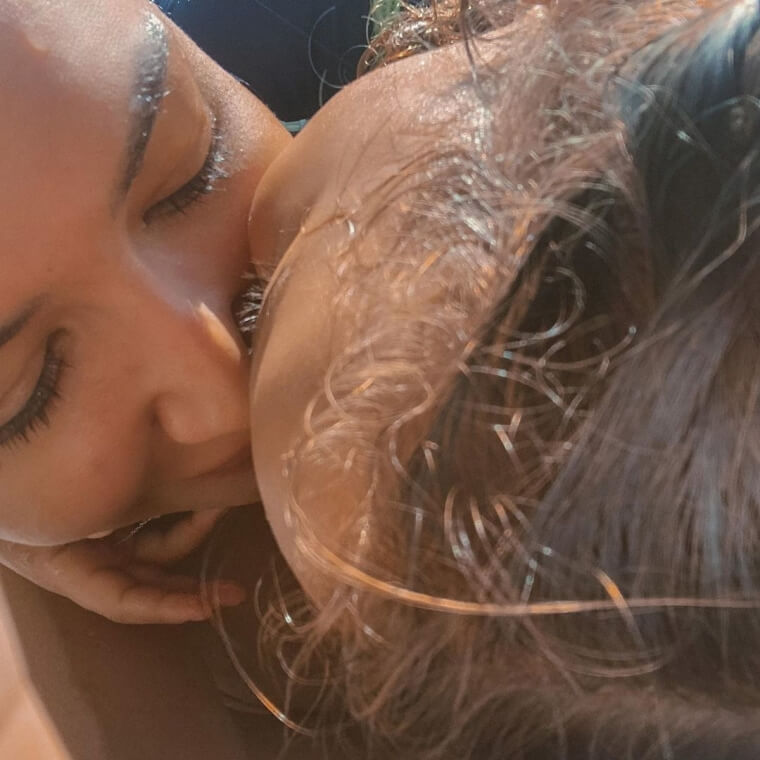 On the day of her disappearance, she posted a sweet photo with her son, captioned, "Just the two of us." Hours later, her son was found on a boat by himself, and she was nowhere to be found. After a five-day search, her body was found on August 13, 2020, and it was ruled as an accidental drowning from the strong rip currents in the lake. The investigation found that she used her last bit of strength to put her son back on the boat before she was swept under.
Garry Shandling Hanging Out With Friends
Known for his Emmy nominated shows, It's Garry Shandling's Show and The Larry Sanders Show, Garry Shandling got his start as a sitcom writer. He wrote for shows like Sanford and Son and Welcome Back, Kotter.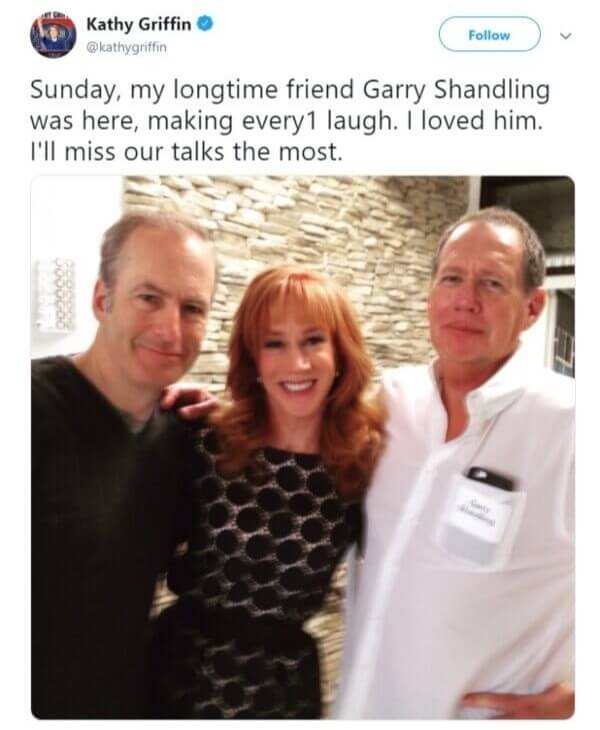 His last photo was taken at Kathy Griffin's home, where he hung out with friends. Shandling passed away from complications related to his hyperthyroidism. Before his death, he appeared on Comedians in Cars Getting Coffee with Jerry Seinfeld. He jokingly stated, "What I want at my funeral is an actual boxing referee to do a count, and at 'Five,' just wave it off and say, 'He's not getting up.'"
Amy Winehouse Breaks Down On Stage At Her Last Performance
With her deep contralto vocals and unique style, Amy Winehouse quickly came up in the music scene during her late teens. She was quickly discovered, and for some time, she was kept an industry secret because everyone wanted to sign her. Winehouse's first debut album was "Frank," and it was a big hit.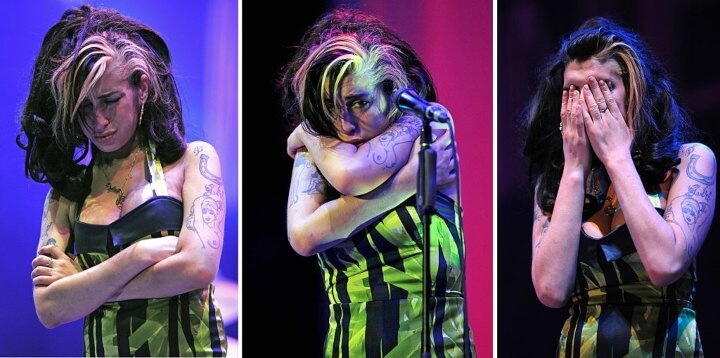 The soulfulness in her voice hid so much pain in the young singer's life. Winehouse abused alcohol and drugs during her short life to deal with her emotional pain. At her last performance in Belgrade a few days before her death, the singer appeared to break down on stage, which broke the hearts of everyone at her concert.
James Dean's Last Drive
The devilishly handsome James Dean is most famous for his role as bad boy Jim Stark in Rebel Without a Cause. He was part of the post-WWII generation filled with teenage angst and disappointment. Besides his acting career, Dean was also passionate about his Porsche 550 Spyder.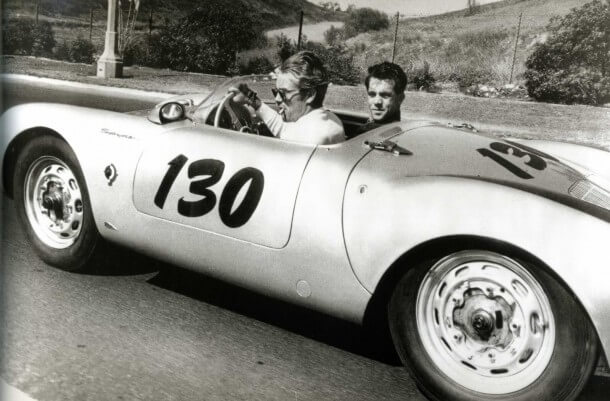 Dean and his friend Rolf Wütherich, pictured in the Spyder, were on their way to a racing event in California when they hit another car. Dean passed away in the crash, and curiously, someone predicted his death a week before it happened. Dean showed off his speedster to British actor Alec Guinness, who said, "If you get in that car, you will be found dead in it by this time next week."
Kelly Preston Snuggling With Her Husband
Born in Honolulu, Hawaii, Kelly Preston launched her acting career in 1985 with her first role in Mischief. She had roles in movies like Jerry Maguire, For Love of the Game, and Twins. Along with her career, Preston often spoke about her loving relationship with her husband, John Travolta.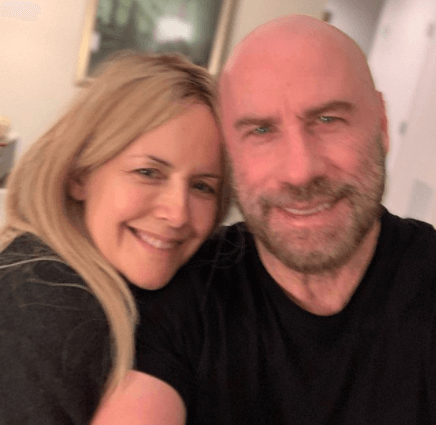 Preston chose to keep her two year battle with breast cancer private, but on July 12, 2020, she passed away because of the disease. Her bright and beautiful soul was loved by many, and her family and closest friends surrounded her throughout her difficult battle.
Whitney Houston's Last Night Out
Once you heard Whitney Houston's music, it was like her vocal cords blessed your ears. The record-breaking singer's albums were all certified, and she received a Guinness World Record for the most awards earned by an artist. Despite her success, Houston struggled in her personal life with partying and drugs.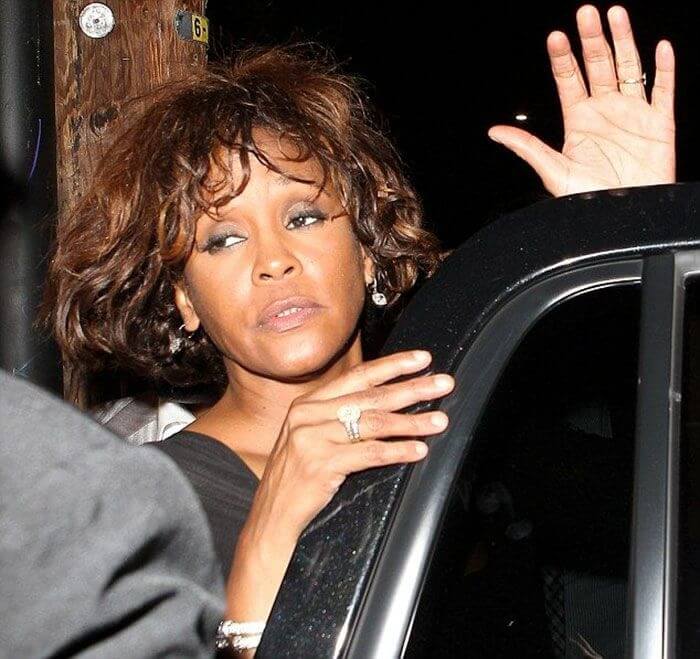 Three days before she was scheduled at a 2012 pre-Grammy Awards party. Houston was last seen leaving the Beverly Hilton Hotel after a rehearsal. The paparazzi photos from that night painted a troubling picture of her substance abuse. On the day Houston was supposed to perform, she passed away. The event became a tribute to her successful career.
John Candy On Set
During the '70s and '80s, John Candy rose to fame for his comedic skills and was well-known for starring in parody movies. His most famous roles were in Splash, Spaceballs, and Uncle Buck. At the time of his death, he was working on two projects, including a western parody called Wagon East​.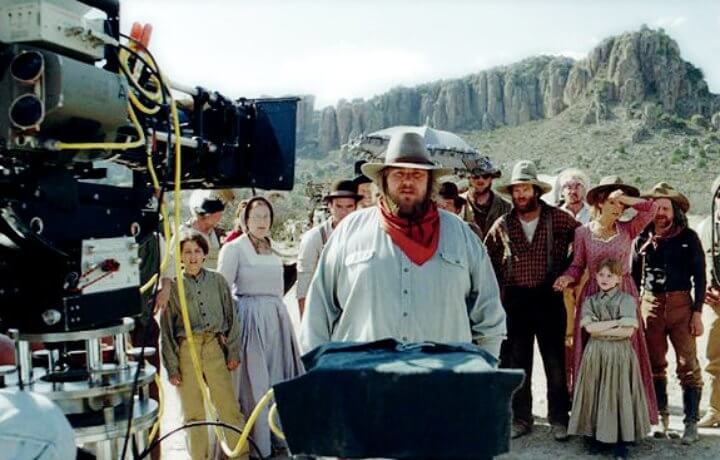 Throughout his career, Candy struggled with his weight and died from a heart attack. Since he had two projects in the works at the time of his death, they were released as a dedication to his memory.
Chester Bennington With His Wife And Children
Many remember Chester Bennington as the lead singer of Linkin Park on their debut album "Hybrid Theory." After the massive success of the album, the band released a second album, and then Bennington decided to form his own band, Dead by Sunrise. He later left to be the lead singer of Stone Temple Pilots.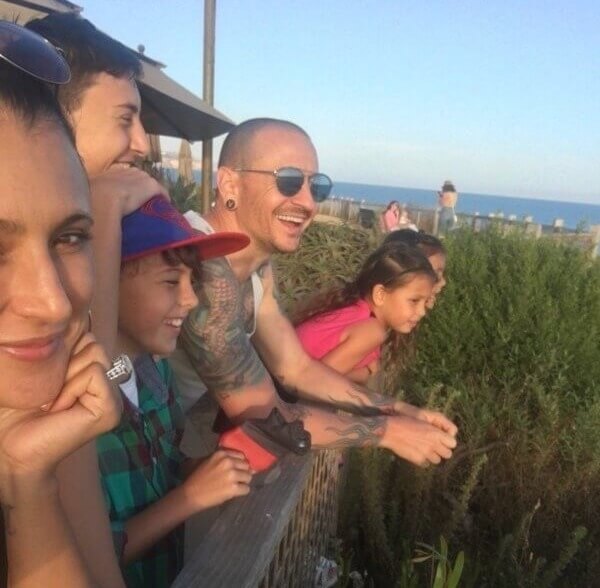 Just before his death, Bennington is pictured with his wife and children, looking happy as ever. However, he was struggling with his mental health and took his own life. Bennington's wife created 320 Changes Direction in honor of her late husband. The campaign's goal is to break the stigmas surrounding mental health.
Robin Williams' Last Instagram Post
Funnyman Robin Williams was one of the best comedic actors in history. Movies like Mrs. Doubtfire, Good Morning Vietnam, and Aladdin brought laughter to millions of people worldwide and earned him two Academy Award nominations. However, the laughter he provided for fans did not help his internal struggle.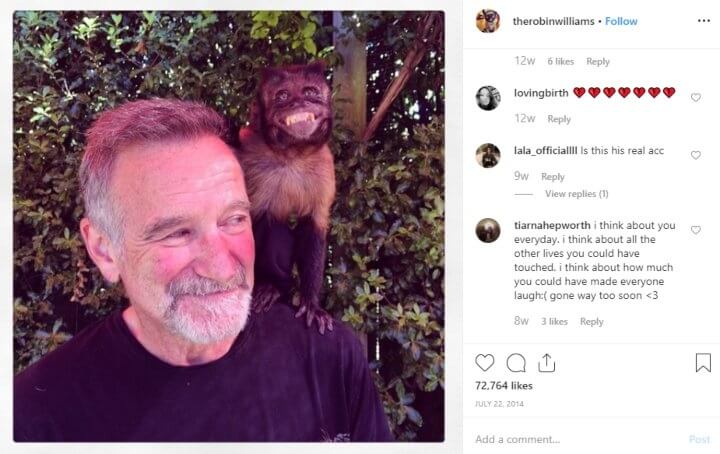 On the outside, Williams seemed like a man who could smile and laugh at any moment, but internally he was struggling with mental health issues. In August 2014, the world was stunned to find out that Williams took his life. We mourned the loss of this fantastic man, but it opened many people's eyes to the reality of mental health.
Anton Yelchin Just Days Before His Freak Accident
Growing up in the former Soviet Union, Anton Yelchin's family was ridiculed for being Jewish before moving to the United States in 1989. The actor was just a baby at the time, but this move opened many opportunities for him. Yelchin's career took off after he appeared in Taken. ​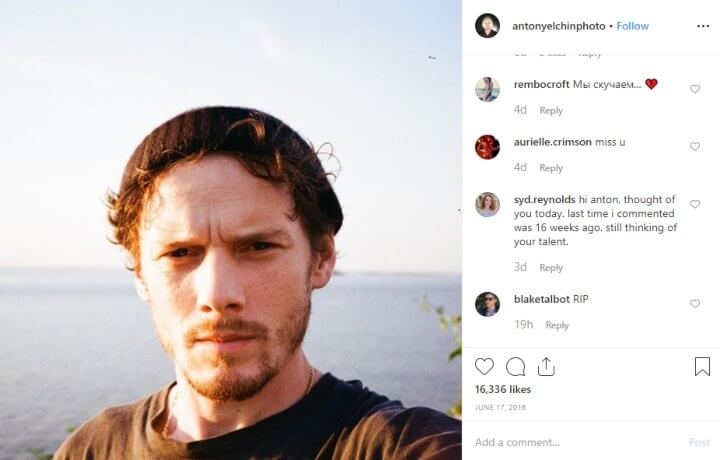 Besides his love for acting, Yelchin was an aspiring photographer who posted his final photo just three days before his death. He was young and healthy, and no one expected his sudden passing. The actor got in a car accident near his LA home, and people were shocked to hear about his death.
Aretha Franklin Takes The Stage One Last Time Singing Her Top Hits
"R-E-S-P-E-C-T, Find out what it means to me." The Queen of Soul music, Aretha Franklin, rose to fame in the '60s with hits like "Respect" and "Chain of Fools." Born and raised in Memphis, Franklin was the daughter of a Baptist minister, and her mother was a pianist and singer.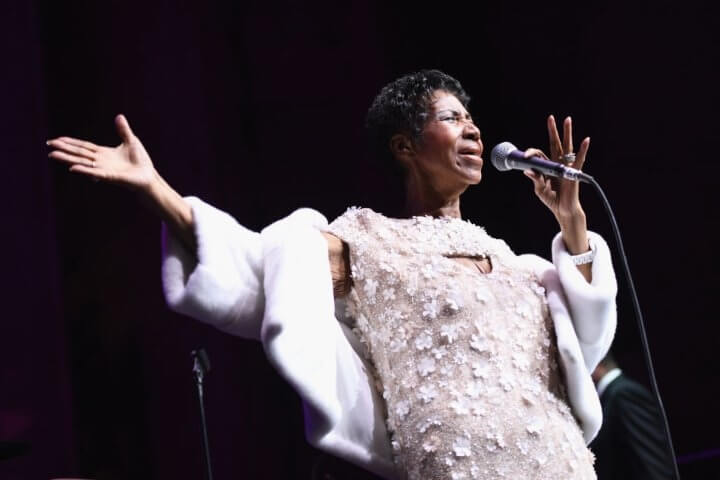 Dimitrios Kambouris/Getty Images
Her family inspired her dreams and supported her throughout her success. After a long career, Franklin sang one of her classic hits, "I Say a Little Prayer" at Elton John's fundraising gala in November 2017. This was her final performance before she passed away in August 2018. Her $80 million fortune was divided evenly by her three sons.
Burt Reynolds Promoting His Last Movie
As one of the highest-ranking box-office stars in the late '70s and early '80s, Burt Reynolds became a Hollywood icon with movies like The Longest Yard, Semi-Tough, and Hooper. His career spanned over 60 years, and until his last days, he was working to promote his work.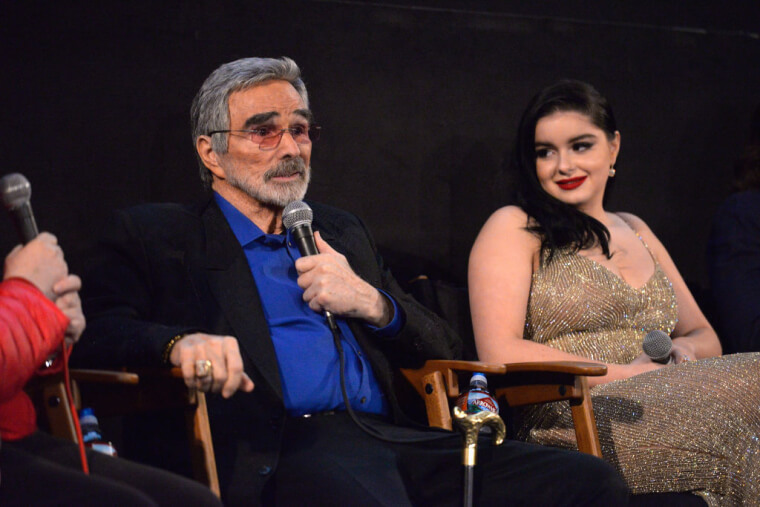 In March 2018, Reynolds was last seen at Build Studio, talking about the film The Last Movie Star. Sitting alongside his co-star Ariel Winter, it was the last interview before his untimely death. He passed away from a heart attack in September of the same year, and tributes poured out for the beloved celebrity.
Elvis Presley Belts It Out Till The End
As the "King of Rock and Roll," Elvis Presley became a cultural icon. With his striking looks and blue suede shoes, The King made rock and roll music mainstream during the '60s. His fans couldn't get enough of his hits and stage presence.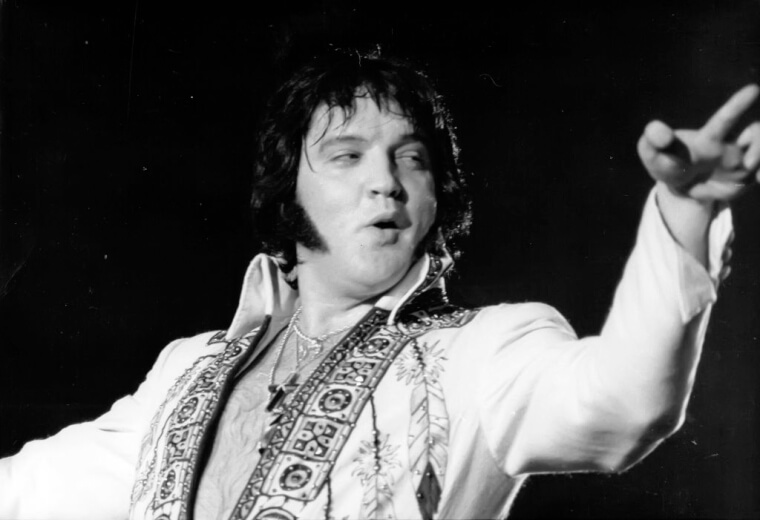 After his split from Priscila Presley, Elvis turned to drugs to cope with his troubles. On June 26, 1977, Elvis played one last show in Indianapolis, Indiana. He was barely recognizable from his former self because his health deteriorated massively. Two months after the show, Presley was found dead in his home. Forty years after his death, Elvis was given the Presidential Medal of Freedom for his effect on music and culture.
Michael Jackson Impresses Fans One Last Time
Michael Jackson changed the way we think of pop music, and he was dubbed "The King of Pop." His elaborate videos, incomparable dance moves, and talented vocals, Jackson became one of the greatest entertainers of all time. To this day, "Thriller" is still the best selling album of all time.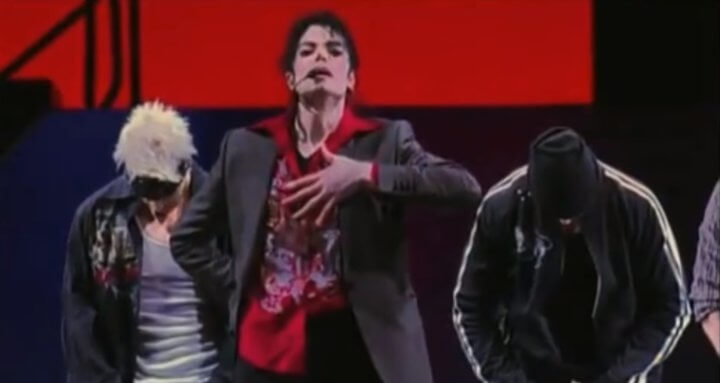 YouTube/Chris Rosenberg Hansen
At 50-years-old, Jackson was still blowing people away with his sick moves. Just two days before his death, he was rehearsing for a concert at the Staples Center. Jackson passed away on June 25, 2009, and the world mourned the pop culture icon, and all that he had contributed to the world of music and performance.
Lucille Ball Was Begged To Take The Stage For An Award Show
I Love Lucy star Lucille Ball was legendary in the world of comedy and off-script adlibs. She won four Emmys out of her 13 nominations, and she paved the way for women in Hollywood by becoming the first woman to run a production company. Her company produced Star Trek, the television series.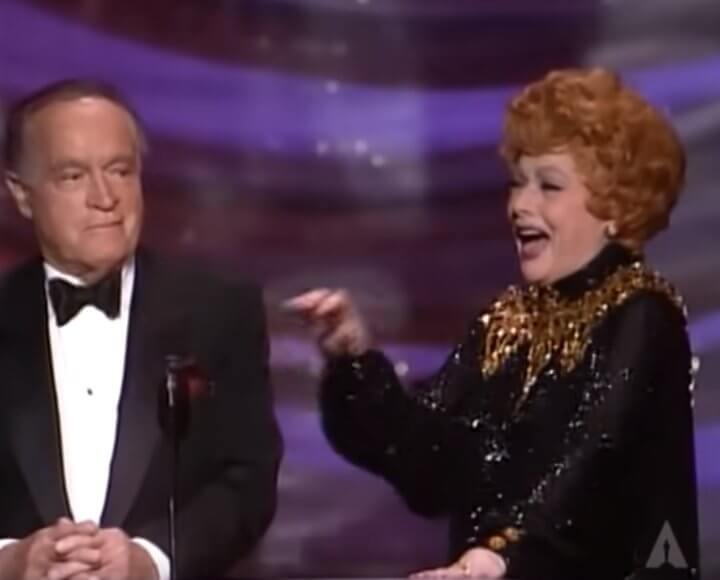 When Bob Hope was presenting at the 1989 Academy Awards, he begged Lucille Ball to join him. Although she put up a fight at first, his relentless pleas broker her down, and she joined him on stage. A month after the awards, she sadly passed away.
Bradley Nowell Performing With Sublime At Their Last Show
After a trip to Jamaica with his father, Bradley Nowell was exposed to reggae and dancehall music, which lead to his passion for rock music. He is widely known as the lead singer of the ska-punk band Sublime. He met his bandmates, Eric Wilson and Bud Gaugh while attending California State University.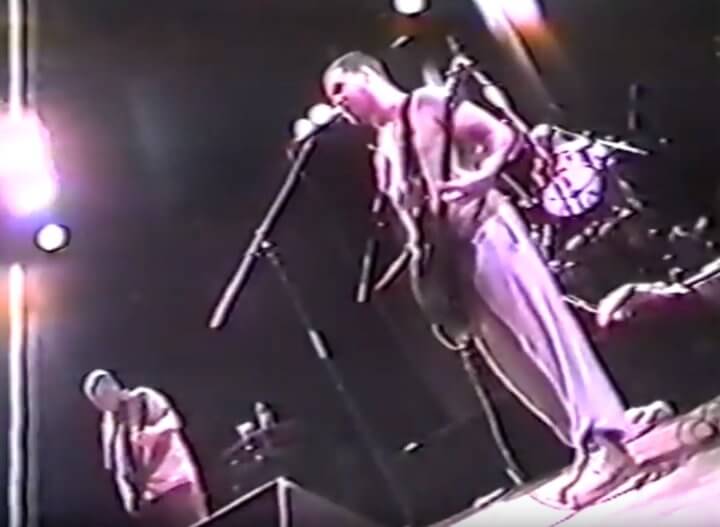 While performing at the Pheonix Theatre in California, no one knew it would be the last concert with the original members of Sublime. One day after the show, Nowell passed away from a drug overdose, and the band released their third studio album in his honor.
Philip Seymour Hoffman Attending A Film Festival
As a teenager, Phillip Seymour Hoffman was bitten by the acting bug, which inspired him to attend NYU's Tisch School of the Arts. After graduation, Hoffman landed a role on Law and Order. A year later, he got his breakout role in Scent of a Woman​, and his name was widespread.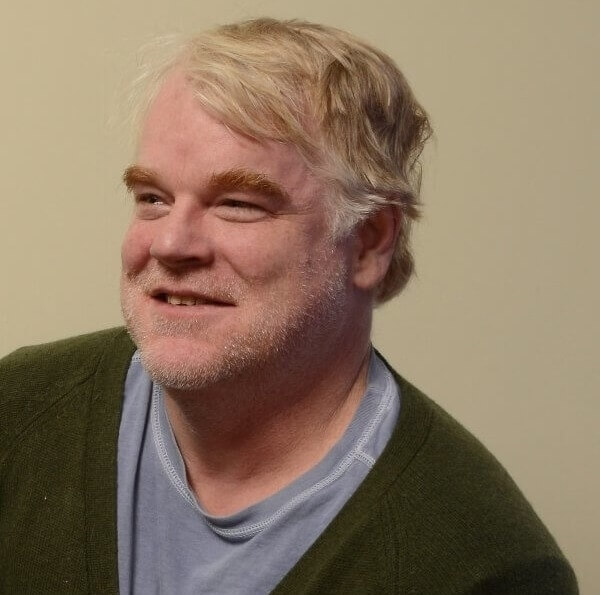 Hoffman got a reputation for playing the outcast, lowlife character, and in 2014, he attended the Sundance Film Festival. No one knew that this would be his last public appearance. Throughout his career, he struggled with a heroin addiction, and just two weeks after this photo, he overdosed.
Amelia Earhart With Her Flight Partner
Amelia Earhart was a female icon and an aviation pioneer. Her transatlantic solo flight was a historic moment for pilots and women worldwide. Her well-documented experiences were instrumental in the formation of The Ninety-Nines, an organization for female pilots.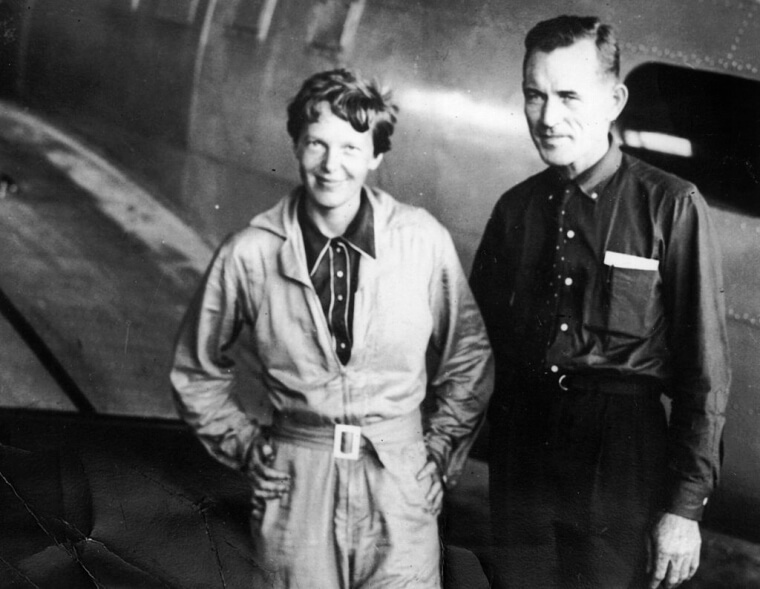 Topical Press Agency/Getty Images
On July 2, 1937, Earhart and her co-pilot, Fred Noonan, took off towards Howland Island. It was one of her last stops in her attempt to circumnavigate the globe. Sadly, her plane lost communication, and no one really knows what happened next. It is assumed that her plane crashed in the ocean, but there have been many conspiracies and rumors surrounding her plane's disappearance.
Challenger Crew Getting Ready For Their Mission
In 1983, The Space Shuttle Challenger crew made history with their first space launch. It was the second orbiter of NASA's space shuttle program. After nine expeditions and three years of exploration, the crew was set for a tenth launch. However, the space shuttle exploded after 73 seconds, which killed the entire crew.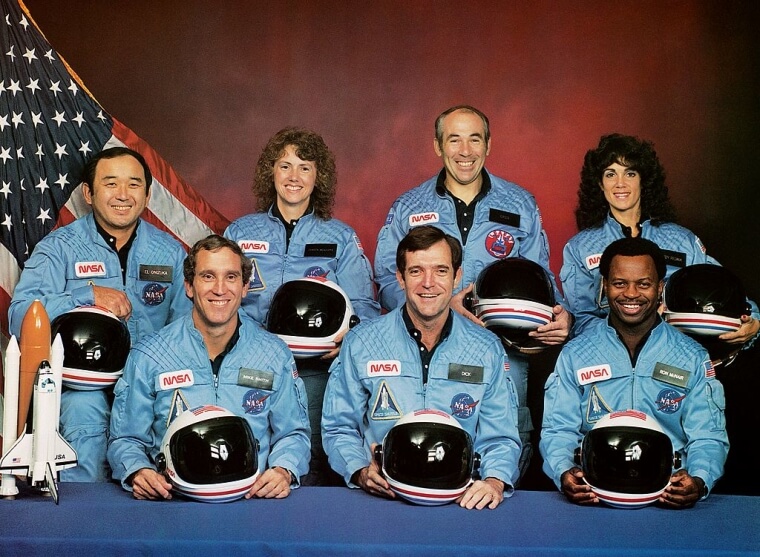 NASA/Space Frontiers/Getty Images
No one understood what went wrong at first because the shuttle had withstood nine other missions. President Ronald Reagan appointed a special commission to investigate the explosion. It was found that NASA ignored many safety guidelines, and they were held responsible.
Vladimir Lenin Towards The End Of His Life
Vladimir Ilyich Ulyanov, who was also known by his alias, Lenin, was a Russian revolutionary who served as the head of the government in Soviet Russia and the Soviet Union. Under him, the Soviet Union became a one-party Marxist-Leninist state governed by the Communist Party. Lenin was motivated by the execution of his brother.
lava Katamidze Collection/Getty Images
Lenin was responsible for repression and mass killings, which made him a highly controversial historical figure. Towards the end of his life, Lenin suffered multiple strokes, which left him wheelchair-bound. His sister and doctor took care of him until he died in 1924.
Muhammad Ali Facetimes His Daughter In His Final Days
"Float like a butterfly, sting like a bee." Cassius Marcellus Clay, otherwise known as Muhammad Ali, was one of the greatest boxers in history and earned the nickname, "The Greatest." Besides his accomplishments in boxing, he was a philanthropist and activist for many important causes.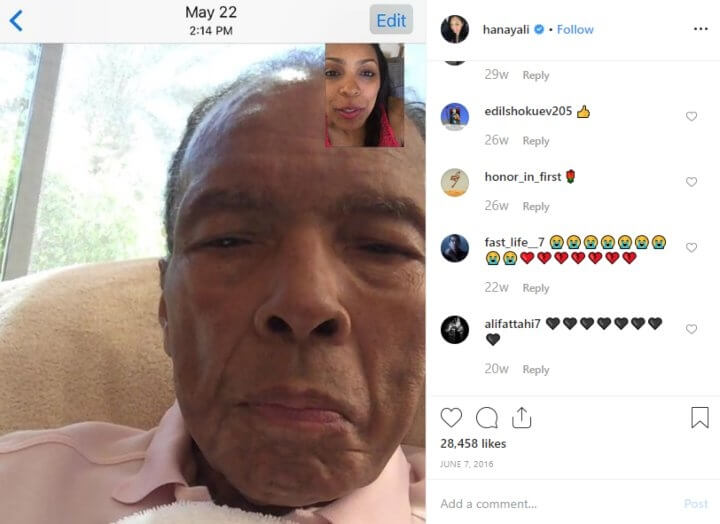 Throughout his life, Ali became one of the most significant and celebrated figures of the 20th century. A few days before his death, he video chatted with his daughter Hana. She shared this screen-shot of their conversation and said he was an inspiration to her until his final days.
Abraham Lincoln's Possible Final Portrait
As the 16th President of the United States, Abraham Lincoln accomplished so much during his time in office. He led the Union through the Civil War and abolished slavery. Lincoln's work paved the way for a brighter future in America as he strengthened the federal government and modernized the country's economy.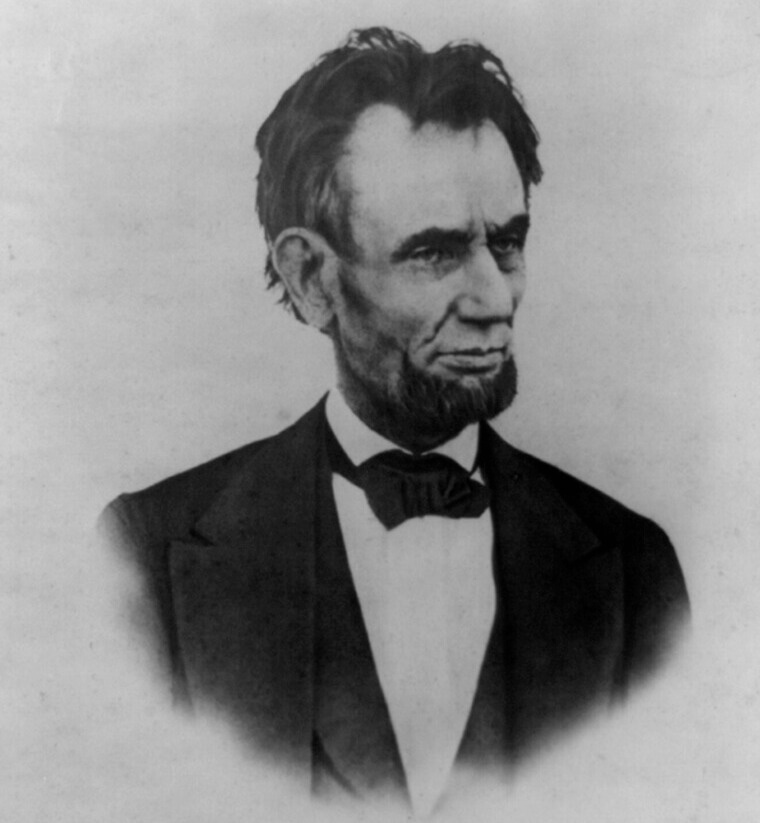 There have been disputes about his last portrait, but it is believed that Lincoln's final photo was taken on a balcony at the White House in March 1865. He was then killed by John Wilkes Booth at Ford's Theatre in April of the same year.
Frank Zappa's Final Interview
Frank Zappa was a singer-songwriter, multi-instrumentalist composer who's nonconformist style was a satire on American culture. He combined numerous styles to get his unique sound, which was characterized as innovative and stylistically diverse.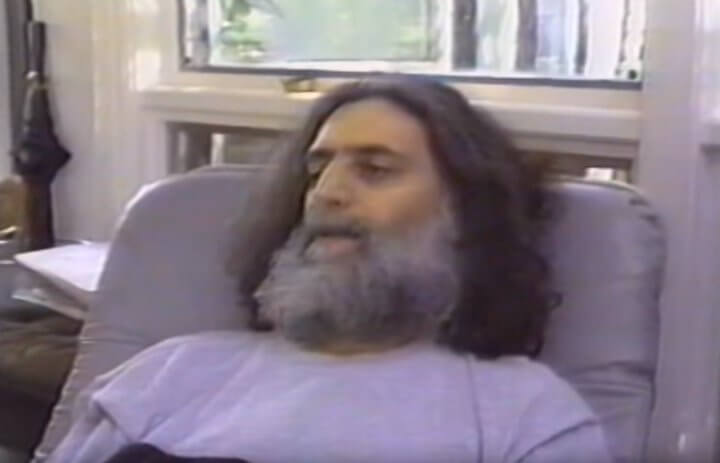 During his last interview, Zappa looked frail and sickly as he was battling prostate cancer. Throughout his life, he was vocal about his disapproval of drugs, but he smoked tobacco heavily. In 1993, he sadly lost his fight with cancer and passed away.
Lee Harvey Oswald On His Way To The Hospital
While it has been highly disputed, after multiple investigations, Lee Harvey Oswald was the confirmed killer of JFK. As a former Marine who defected to the Soviet Union, he met his Russian wife, and the couple moved back to the United States. After living in a few different states, he settled in Texas, where he took a job at the Texas School Book Depository.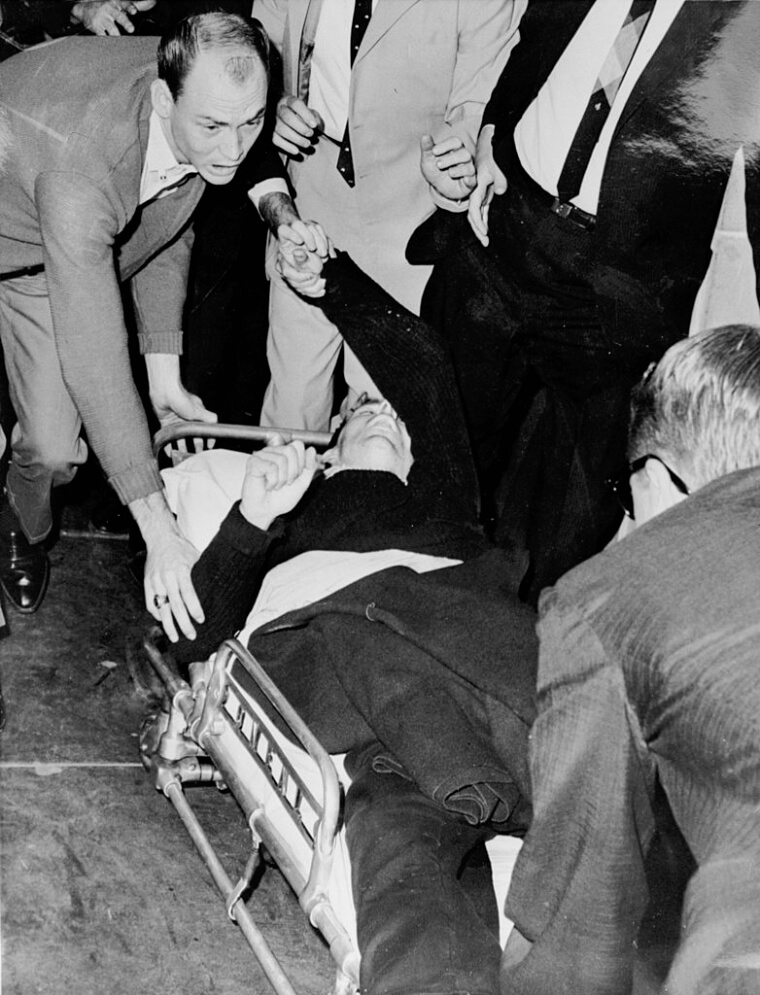 On November 22, 1963, Oswald shot and killed President John F. Kennedy. He was taken into custody that day and prosecuted for the assassination of the president by the morning. While he was being transferred to the county jail, Oswald was shot and killed by a nightclub owner, Jack Ruby.
Heath Ledger Is Seen On Set For The Last Time
Growing up in Perth, Australia, Heath Ledger had always dreamed of moving to America to start an acting career. In the early 1990s, he packed his things and made his dreams a reality. His most recognizable roles in The Dark Knight, Brokeback Mountain, and A Knight's Tale earned him numerous awards.
Ledger was known for his method acting style, which helped him with his role as the Joker in The Dark Knight. However, it caused him to have sleeping issues after he isolated himself in a hotel for a month for the role. He struggled to get out of the character's headspace while he was filming his last movie, The Imagination of Doctor Parnassus, which was released after his death.
John Lennon Memorial Stories
John Lennon is undeniably a historical icon because of his contribution to music and culture. Lennon, alongside Paul, Ringo, and George, formed the Beatles, but he left to form a band with his wife Yoko Ono in 1969. Lennon's music style shifted after he left the band, and his music had messages to end the Vietnam War.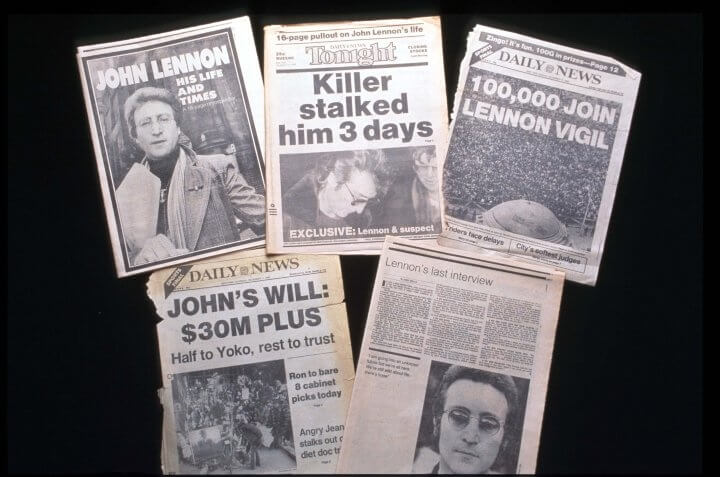 The last studio album he recorded with the Plastic Ono Band was "Walls and Bridges," which was after his split from Yoko Ono. He had been in New York recording the album when he was shot by Mark Chapman, who asked him to autograph an album. Although Ono claimed there was no funeral, hundreds of thousands of people gathered for a moving vigil.
Ruth Bader Ginsburg At Her Last Public Event
Feminist icon and Supreme Court justice, Ruth Bader Ginsburg, was legendary because she was the first Jewish female justice. RBG successfully fought against gender discrimination and unified the liberal block during her 27 years in the Supreme Court.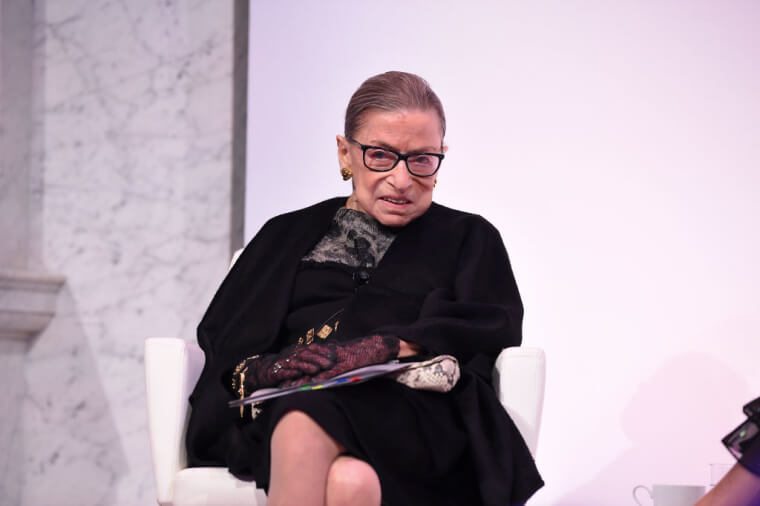 Dimitrios Kambouris/Getty Images for DVF
RBG battled cancer five times and only missed two days of work throughout her treatment. On September 18, 2020, the eve of Rosh Hashanah, Ginsburg, succumbed to complications from pancreatic cancer. It is believed that only the most righteous people die on this day according to the themes of the Jewish new year.