We all use different beauty products like creams and serums to make our faces appear more youthful and fresh. But what about our hair? A specific hairstyle or grooming technique could potentially add on the years without us even noticing. If you wish to appear younger, or at least not to age yourself, here are some hair do's and don'ts stylists gathered by stylists to help maintain a more youthful look, or at least avoid unnecessary aging!
The Perm
Perm's were all the rage in the 70s, 80s, and 90s. It seemed that just about every woman was perming their hair on a regular basis. Most people chose the tight curls for their look, and we don't blame them! It can certainly be quite stylish. And while anyone who wants to can still pull it off, the age of the hairstyle will automatically put you in that age bracket as well.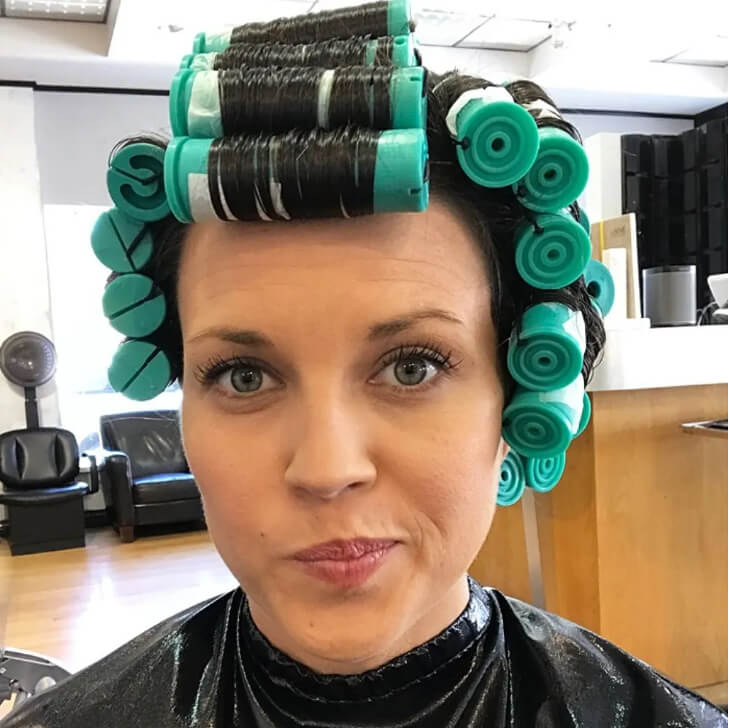 If you are young, then this style might look vintage or trendy. And if you're not young but still love that permed look, keep on doing your thing!
Crimped Hair
If you lived through the 80s, you probably remember that crimping your hair was all the rage for a long period. However, times have changed, and crimped hair is no longer as in as it used to be. If you are trying to keep your look young and trendy, avoid crimping your hair. And if you're too attached to the crimped look, then you do you – we all know it'll eventually come back into style anyway. Fashion is cyclical, after all.
But still, keep in mind that crimping is a surefire way to damage your hair, so be cautious of how often you do this process.
Pigtails
Pigtails are famously a hairstyle for young girls. It is an easy hairdo to maintain for the active lives of children, and parents love the simplicity of this look. Because of its youthful associations, you might think that it'd help you look younger. But that is not necessarily the case. So while you should rock this fun and quirky style if you love it, don't expect it to make you look more youthful. Do expect it to make you look like the coolest adult in the room, though!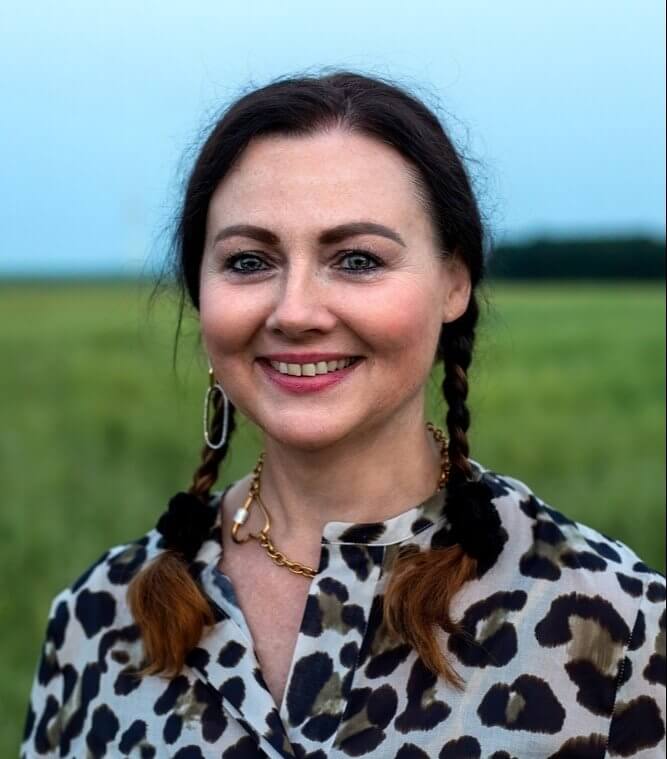 What matters most is that you feel like your most authentic, gorgeous self, even if it's not a style guaranteed to make you look ten years younger.
Keep Watching
x
Farrah Fawcett's Feathered Look
Farrah Fawcett was famous and will continue to be recognized for years due to her gorgeous hair. It made her iconic. Her luscious locks epitomized the 1970s and even part of the 1980s. It was an effortless, feathered look that women of all ages wanted. But because it was in style so long ago, this might not be the do to go for if you're hoping to look younger.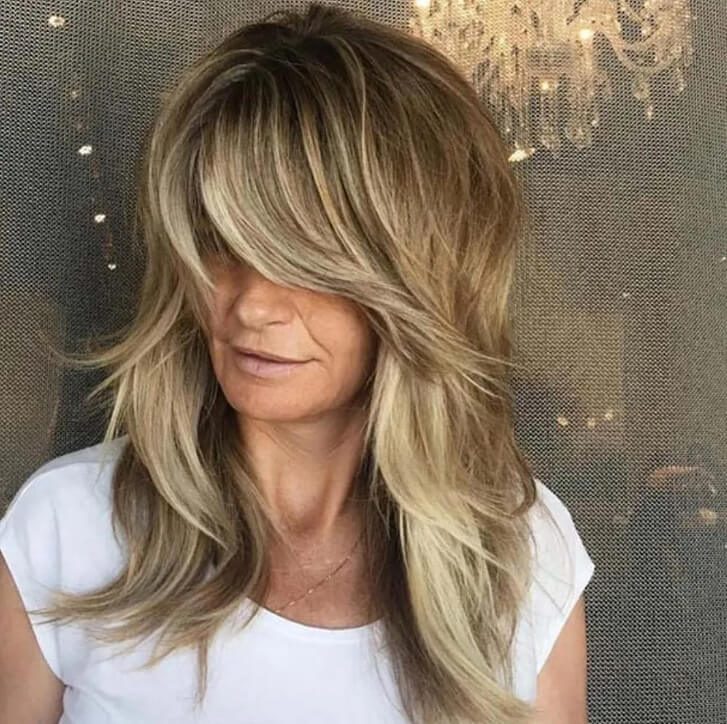 emilyandersonstyling/Instagram
But as with any hairdo, it's all about what you feel fits you best. After all, today's kids might at any moment decide to start wearing their hair feathered again!
Don't Forget to Fill in Your Eyebrow Edges
The eyebrow is not usually the first part of your face that you will focus on when doing your makeup or fixing up your hair. However, you can never underestimate how important your eyebrows are. After all, they frame your face, and, often subconsciously, they are one of the first things people notice or see about your face when you meet. So here's one tip to keep those brows looking fabulous: be sure to fill in the edges of your eyebrows.
Eyebrow edges tend to fade and thin as you age. It can be very subtle, and you might not even notice it happening; however, filling them in can take your makeup to another level.
Excessive Layers
Most people try to add some layers to their hair to ensure that it doesn't look flat or unstyled. And for some of us, moderation is key when it comes to all that layering. Too many layers can add years to our appearance. But balance is key – eliminating layers altogether isn't necessarily the solution. Trying out different levels of it can give you a good idea of what feels best to you.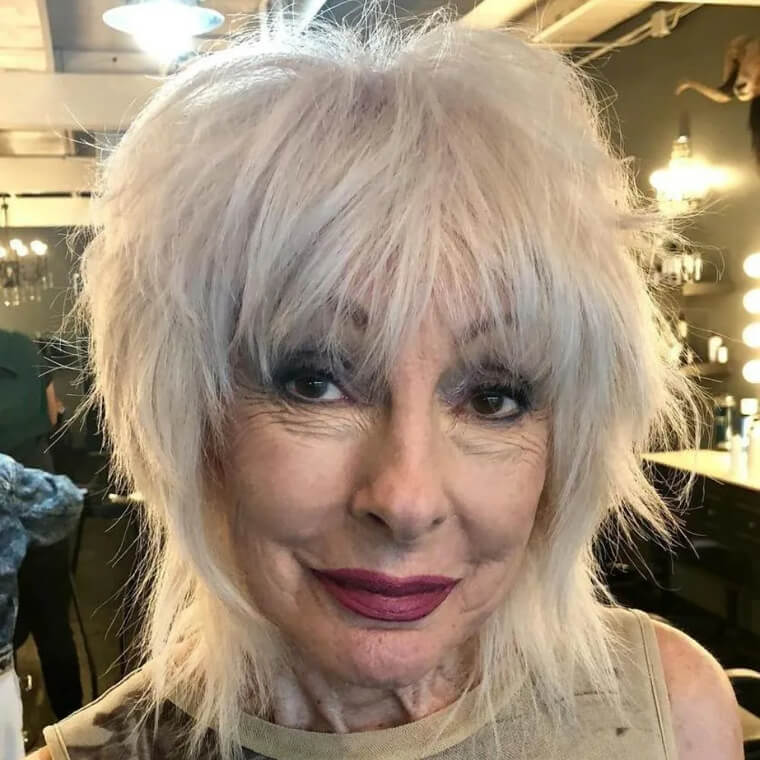 There are so many examples of layered haircuts out there. Surfing the web and looking at all the options can give you an idea of the best fit for you and your style.
The Oversized Bun
Who doesn't love the big, messy bun? It's cute and, most important of all, convenient. So we're not saying to ditch this look altogether – especially if it's one of your favorites. But keeping this style for more casual moments or alternating with other styles might be a good idea. Some women prefer to go for something that frames their faces and results in a more softened look.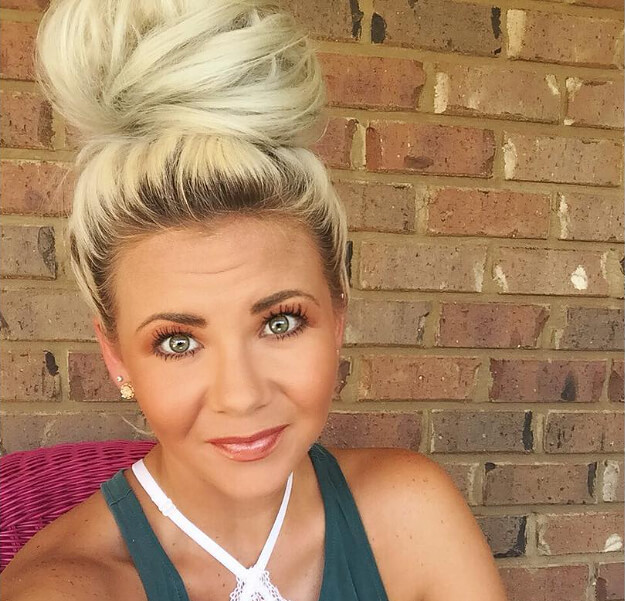 rodanandfieldswithbrooke/Instagram
If you want to continue to use the messy bun in your everyday life but also want a softer look, you could simply pull a few pieces of hair onto your face. It'll look chic and effortless.
Slicked Back Hair
If you love to wear your hair slicked back, and it makes you feel powerful, then carry on. However, if you keep trying this look only to be disappointed every time, don't worry – you're not alone. The slicked-back hairstyle isn't for everyone. While some of us might feel glamorous and elegant rocking this style, many of us are left feeling the complete opposite. Plus, just like with the messy bun, it leaves our entire faces exposed.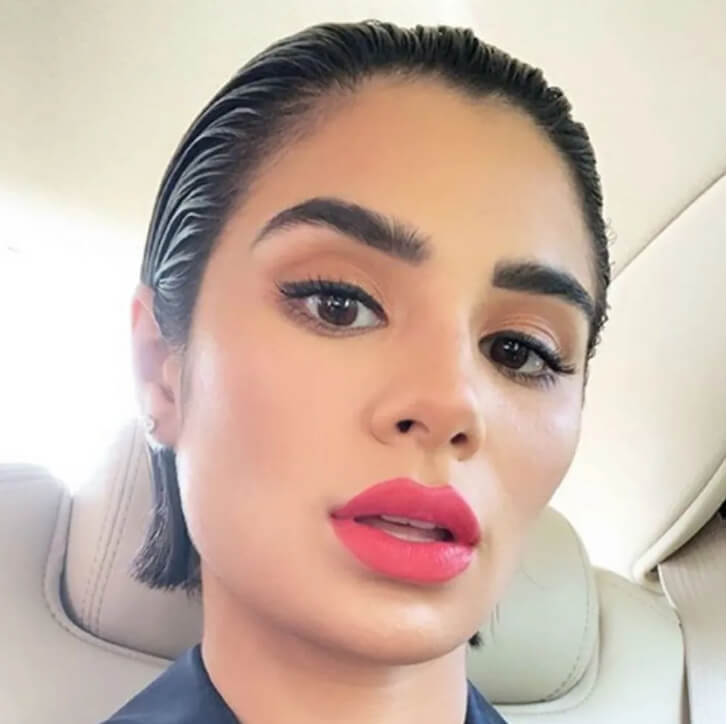 So if you want to make this look work but just can't seem to do it, you might want to try leaving a few pieces flowing in the front. It might look messy or be just the right amount of softening up you need for your face.
The Layered Bouncy Bob
A bob hairstyle is often very popular with women as they age. In fact, nowadays, it's become really popular with younger women, too! However, not all short haircuts and bobs are created equally. Lots of layers in the bob can actually have the opposite effect that you would think. It does not give more volume to the face but actually accentuates some areas you might prefer not to call so much attention to.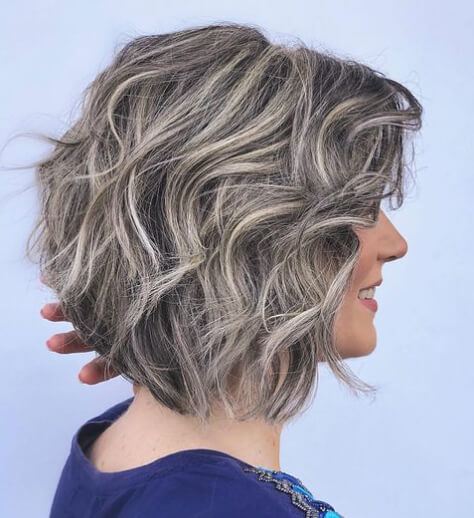 jeanclaudeelmoughayar/Instagram
But again, this changes from person to person. For some women, the layered bob accentuates all the places they do want to show off. It's all about individual trial and error!
Try to Keep the Frizz Away
There were times when frizzy, full curly hair was all the rage. Everyone in the 1980s and 1990s was doing everything possible (mostly an endless amount of teasing) to have their hair as frizzy and as large as possible. But we recommend staying away from this simply because it's not healthy for your hair. All that teasing is a bit outdated but, most important of all, will harm your hair in the long run.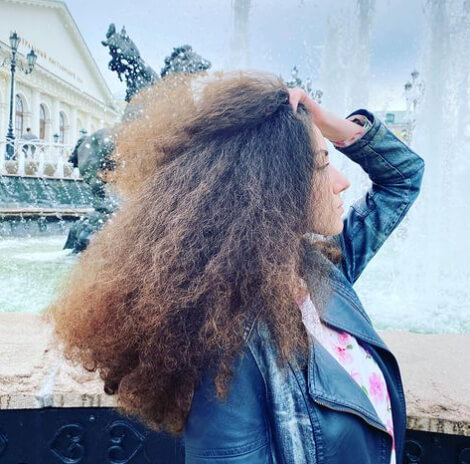 So why not avoid hairstyles that will damage your hair? Keeping your hair healthy is the easiest way to stay looking youthful.
Watch the Length of Your Bangs
Bangs are very critical when it comes to your hair and your appearance. Bangs can be a very good choice to keep you looking young as they can hide forehead wrinkles (the area that tends to wrinkle the fastest and the most). But if the bangs are cut too short, it will actually end up emphasizing the forehead area. So just consider whether you want to cover up your forehead or emphasize it more and make your bangs-length decision based on that.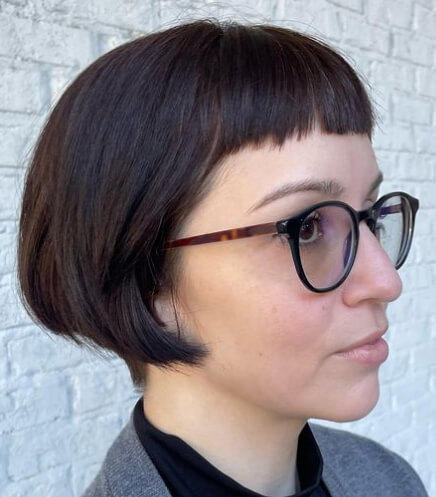 Maybe you love your forehead but also want bangs, and a shorter style is ideal. Or perhaps you want bangs and don't love drawing attention to your forehead, so longer bangs are the best fit.
That Rapunzel-Inspired Length
It was probably every girl's dream at some point to grow their hair out exceptionally long and look like Rapunzel, whose locks went on forever. However, this style isn't always the ideal choice for those of us trying to look younger. As we age, our hair tends to thin naturally, making it difficult to maintain volume. Lengthening our hair a lot will only make volume maintenance more difficult.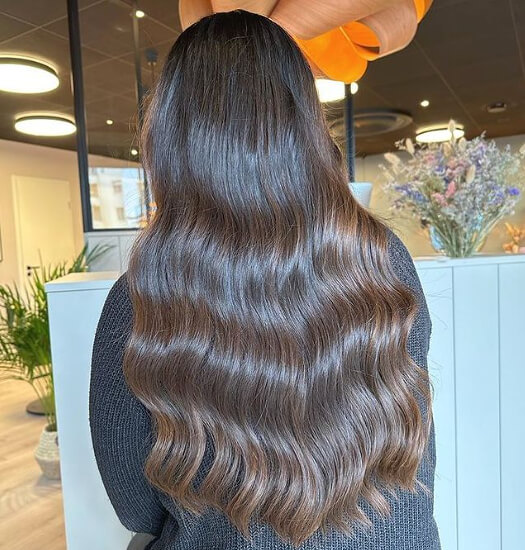 Very long hair will also pull our features down, something that already happens naturally as we age. So, taking into account your hair thickness (or thinness), you can decide which length is optimal for you.
Keep the Bangs Thin
You probably wouldn't think of it, but the thickness of your bangs can make a huge difference when it comes to your appearance and your age. Bangs can be a good choice if you are trying to look younger and can compliment a face. However, bangs that are too full can give the illusion of added years. If you want to keep your face and hair looking fresh, try keeping your bangs thin.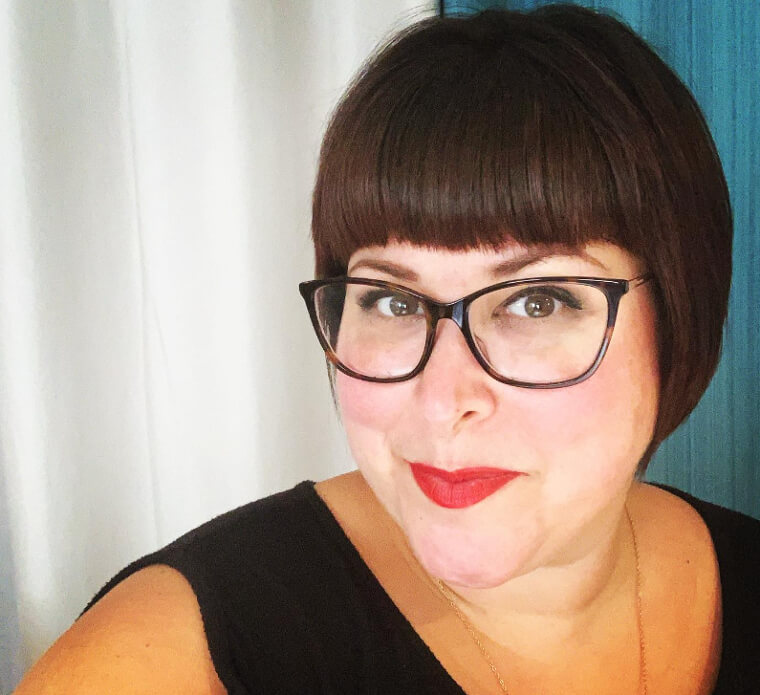 madame_granola_montreal/Instagram
This is possible even if you have thick hair; just ask your hairstylist! But, of course, if you love how those thick bangs look and feel, then you should stick to that.
The Pros and Cons of an Asymmetrical Haircut
The asymmetrical bob has become all the rage in recent years. Depending on your facial features, this might actually be a great fit for you, and you could appear very trendy and cool with this look. However, it's also a style that can give your face a sharper appearance. This is ideal for some of us, but for those of us who don't want our faces to look sharper, we recommend keeping things symmetrical.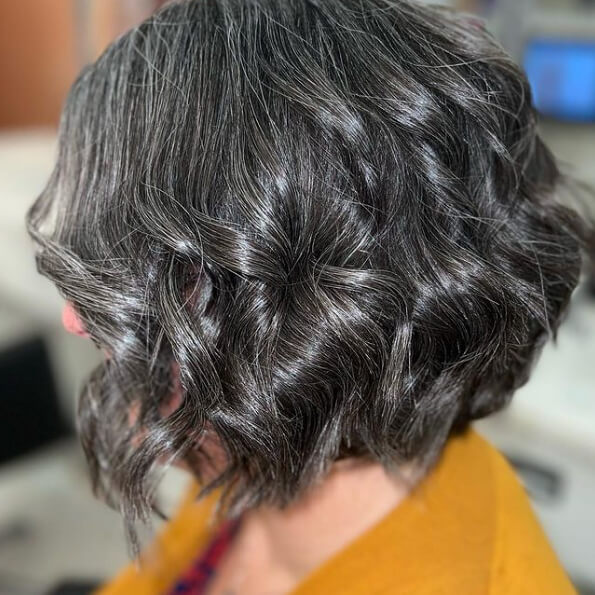 hair_by_sarahdanielle/Instagram
In short, be skeptical of this hairstyle. It might be exactly what you want to look younger and trendy, but it might also have some unwanted results depending on your personal likes.
Get Rid of Your Split Ends
Now, this is a tip for just about every person who is trying to ensure that their hair appears healthy and well maintained…make sure that you do not have split ends. It seems like a silly thing, but the appearance of split ends in the hair can make it look like you are not maintaining your hair and can thereby add a few years to your appearance.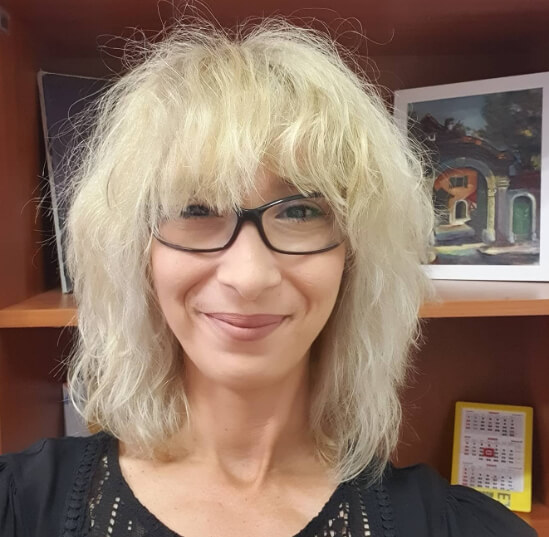 Just make sure to cut your hair frequently enough to avoid the appearance of split ends, and do a hair treatment if necessary to ensure that they do not come back quickly.
The Well-Known Mom Cut
You have most likely seen this cut endless times throughout the years. There are countless women who swear by this look for its convenience and ease…and, of course, the fact that it is flattering. However, because people are used to seeing older women with this hairstyle, others might perceive you as older than you really are if you're rocking this do. Obviously, what matters most is that you feel best.
But if you had doubts about this style to begin with, this might be the perfect time to give something else a try.
Rocking the Buzz Cut
As tempting as it might be to simply shave off the majority of your hair and rock a buzz cut, this is one hairstyle that we recommend thinking long and hard about because it's difficult to bounce back from. Some women might want this look but feel uncomfortable with the idea that all of their features and blemishes will be extra noticeable. So, as with everything, it's a matter of personal choice.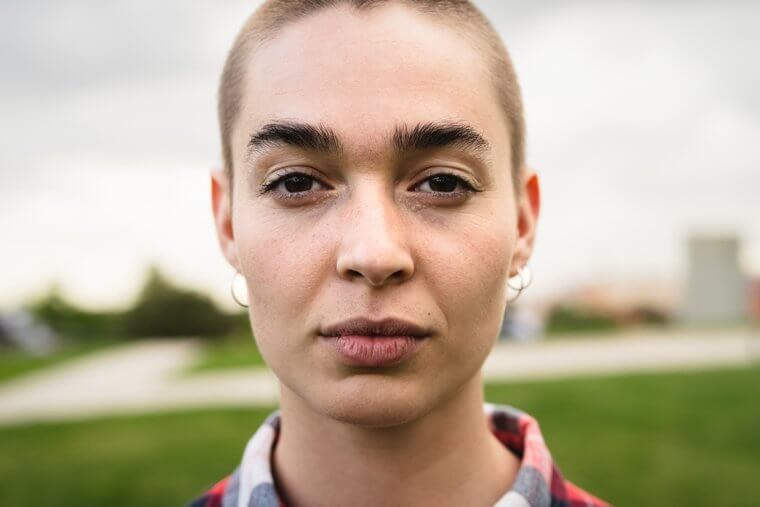 Just keep in mind that you might feel more exposed than what you're used to and won't have any hair to soften up your face. But if that's not a concern, then go for it – think about how much time you'll save on hair maintenance!
To Go Wild or Not to Go Wild With the Colors
Now, no one is saying that you cannot go as wild as you want with your hair colors at any age; however, if you are trying to look young, dramatic changes in hair colors and very bright shades may not be the best choice for you. However, it all depends on the color choice and if it compliments your skin tones and styles. It can be done right and even make you look younger!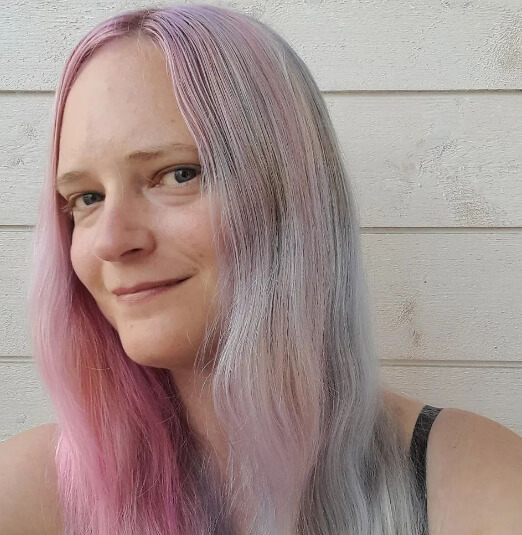 liza_bailando_poledancer/Instagram
If you don't care at all what age you look, go as wild as you want with the colors! If you do care but still want to try something different, then do some research into which colors go best with your skin tone.
Pin Curls
Vintage looks can be quite flattering as they truly knew how to look glamorous back in the day, but with certain styles, you run the risk of aging yourself by at least a few years. Pin curls are one of those looks. As this style of hair is generally associated with women above 60, it can automatically lump you into that category as well. But don't let this hinder you entirely; it can be stunning if done correctly.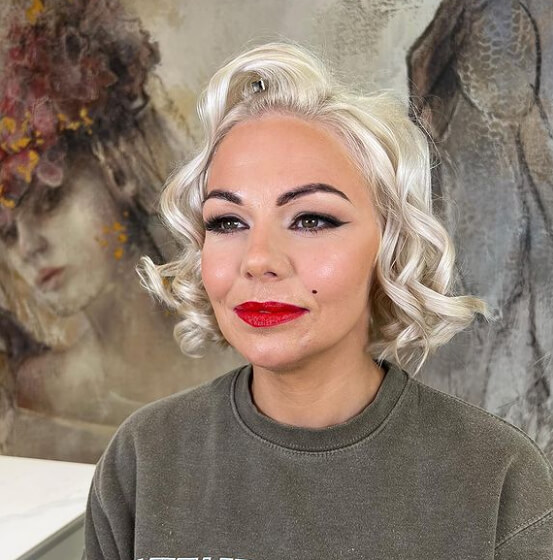 Just because it is a vintage look doesn't mean that it will make your skin and your appearance overly vintage as well. Some styles are very flattering and can actually make you look much younger.
Bangs and Bob Combo
Bangs can be very flattering for some women, as they help to hide some of the areas of the face that tend to wrinkle first. However, if you have a bob hairdo, then maybe the bangs are not the best choice for you. It can be very nice as it accentuates your jawline. However, it can also be a little too harsh. It all depends on the look you are going for!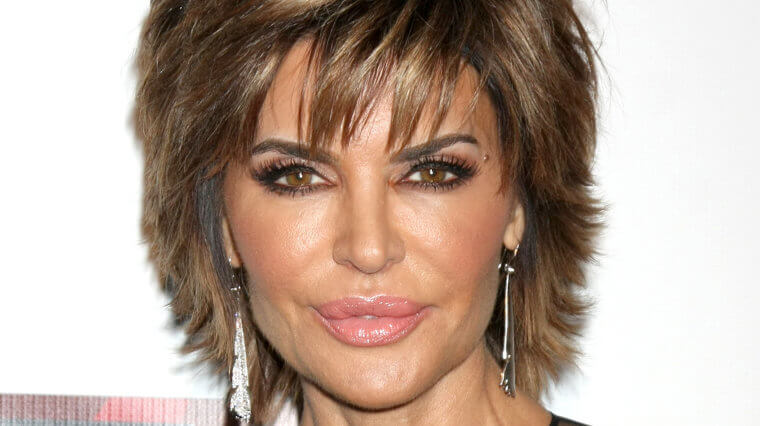 So before making any drastic decisions, pin some hair up to make it look like bangs. What do you think? Do you feel younger and fresher, or the opposite?
The Chelsea Hairdo
You may not know the name of this hairstyle simply by hearing it; however, you have probably seen a few people with it throughout the years. It consists of shaved back portions of the head with long bangs and sides. It is a pretty attention-grabbing hairstyle, no matter the age of the wearer, and that's exactly what you should keep in mind if you're considering getting this style. If you don't want all eyes on you when you walk into a room, this is one to avoid.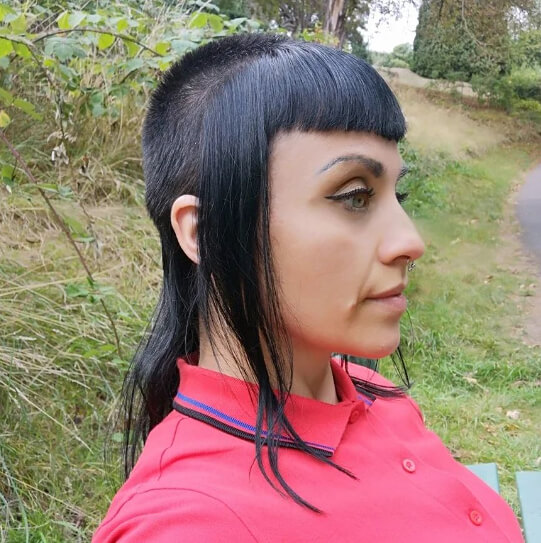 Those of us looking for something low-maintenance should also avoid this look. Don't be deceived by the shaved sides – it takes quite a lot of maintenance to keep up with this look.
"The Karen"
Everyone knows about the term "Karen." However, did you know that there is a hairstyle associated with the memefied name? With the growing popularity of the term "Karen" and everything associated with it, some women have decided to ditch the look for something more rejuvenating that's the same length all across rather than longer in the front and shorter in the back. Others have decided to stick to their beloved style and ignore the Karen associations.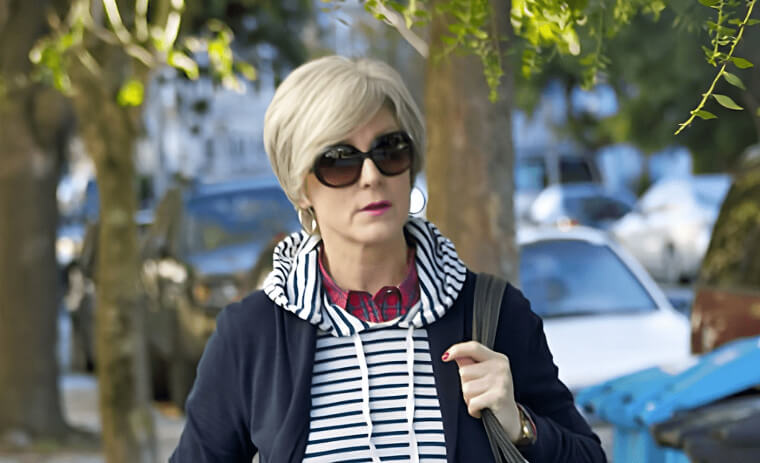 At the end of the day, what matters most is how you feel when you look in the mirror, and nobody else is around.
The Top Knot
The top knot was many women's go-to hairstyle for quite some time. It had a few years reigning as one of the trendier hairstyles, and it's not hard to see why. However, now that it's gone out of style, it might make those of us who choose to wear it look a bit older. Plus, like with other hairstyles that pull hair away from your face, it can leave you very exposed.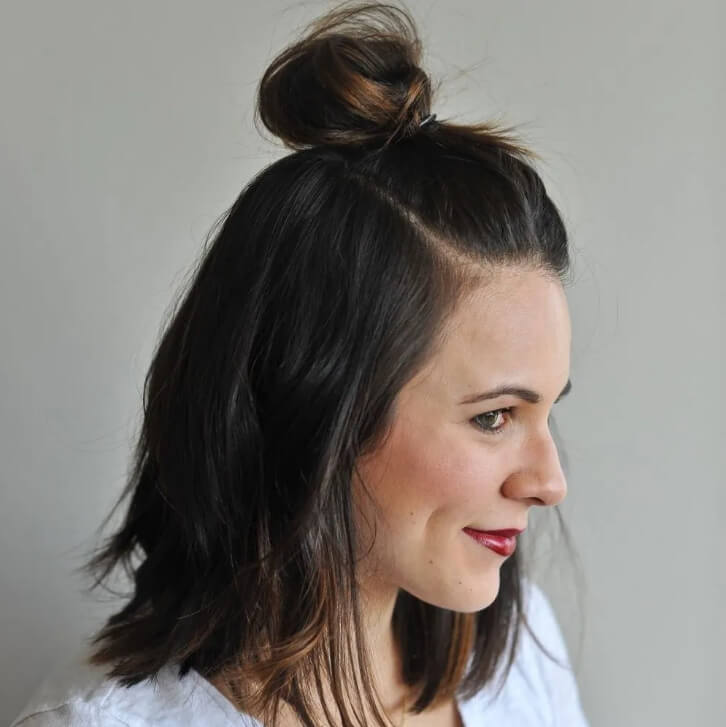 But it's a matter of personal preference. If you feel confident and empowered showing off your forehead and other features, then this look might be the ideal go-to for you.
The Undershave
Although some women can absolutely rock the under-shaved look, it is not ideal for everyone. If you're curious about this style, it's good to consider the pros and cons before going for it. Keep in mind that it means exposing areas of your head or neck that you might be used to having completely covered, and consider whether that's something you want before completely shaving it off.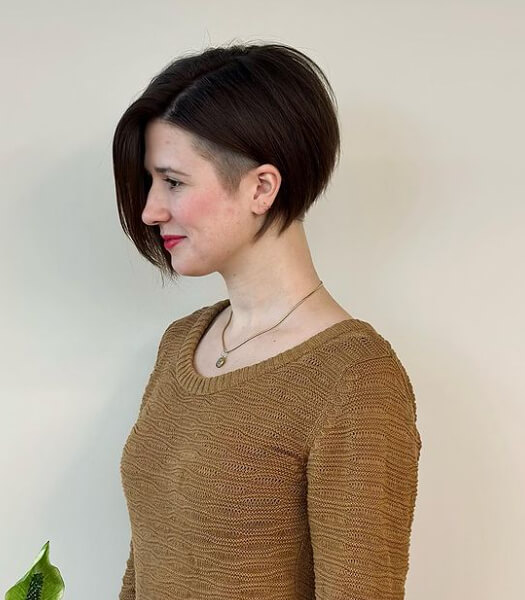 Depending on what part you shave, this hairstyle could draw more attention to your jawline or neck. So keep those factors in mind when making your decision.
Keep Your Blow Drying Skills up to Par
One of the simplest things you can do to make yourself look like you are having a bad hair day is not to blow-dry it properly. Who would think that it could make that much of a difference? However, it is truly the make or break of a hairstyle. Frizzy and poofy hair is probably not the look that you are going for, so be careful when you are drying that it does not appear that way.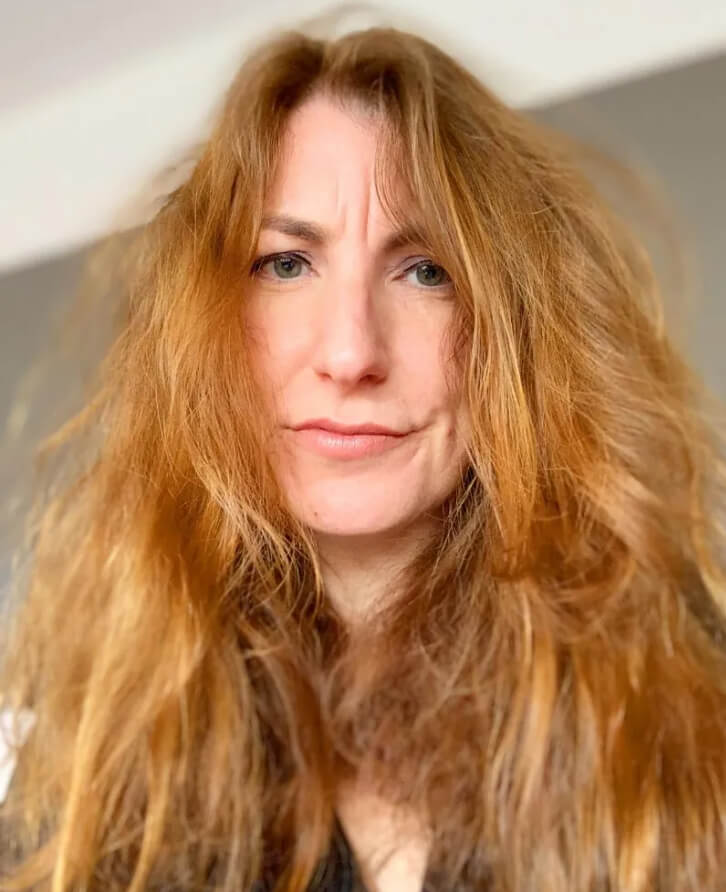 If you want to appear younger, it is important to have your hair looking well-maintained. A successful blow-dry is one of the best ways to go about doing that.
The Sleek and Elegant Ponytail
Many people love the look of a slick and sleek ponytail pulled up tight on the top of the head, without a single hair dangling out of place. While this might look elegant for some, it may add a few years to others (oftentimes unknowingly). It is difficult to hide the appearance of wrinkles and fine lines behind a sleek ponytail. A little bit of volume or letting down wisps of hair can make a huge difference.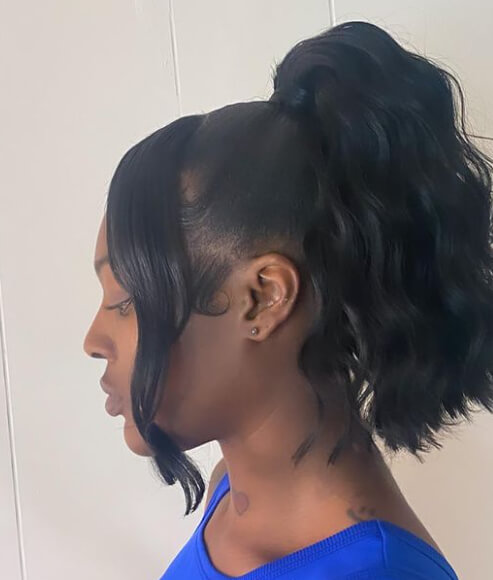 There is no exact age when this hairstyle stops being flattering and should be avoided. It is very much a case-by-case basis based on your personal desires and what parts of your head you wish to accentuate.
Dark Roots
Now there is a difference between simply not maintaining your hair coloring job and intentionally making it so that you have dark roots and lighter hair. There was a time (thanks mainly to Shakira) that dark roots were all the rage, and everyone was rushing to grow out their freshly dyed hair to expose the darker roots. But if you're trying to look younger, this style might not be the ideal choice.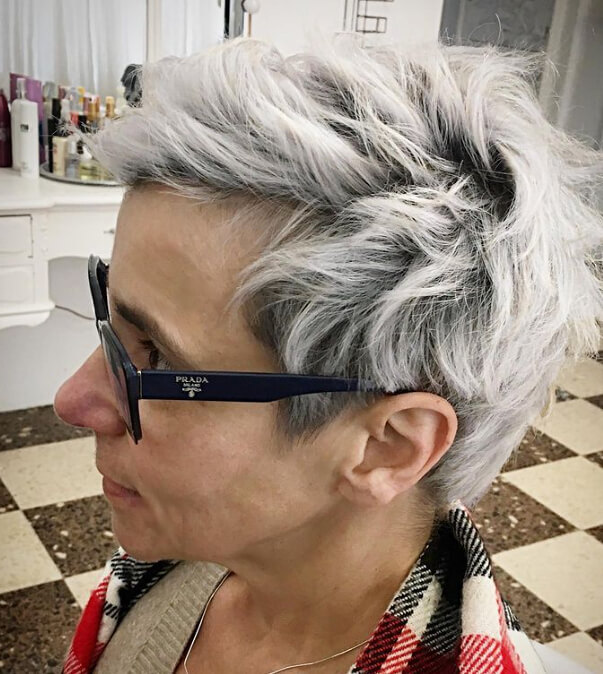 Depending on your personal style and preferences, this look might just end up feeling like you don't maintain your hair rather than the casual, edgy look you hoped for. But we guess the only way to know is to try it out, so if you're curious, go for it and see how you feel!
Even Out Your Grey Hairs
This might be counter-intuitive, but evening out your grey hairs can actually give you a more youthful look. Just think about it this way: a full head of grey hair can look powerful and like you're embracing and loving your age and the way your body is changing. However, an ill-maintained dye job with grey roots sticking out can look messy. And that's why for some, going completely grey can be the best choice.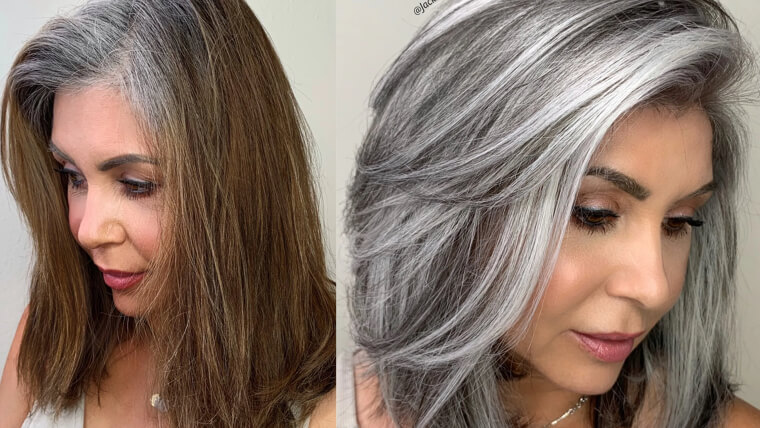 If you are transitioning to full gray, then we have no doubt you'll love it. But if you're trying to keep the appearance of colored hair, maintain your roots for a more youthful feel.
The Overly-Cropped Bob
Bob hairstyles, as has been established, can look quite flattering for some women and can keep them looking young and fashionable. However, depending on the length, you are in for some risky business. If you are considering a very short, edgy look to your bob and want to crop it a lot, especially in the back, be aware that it can potentially make you appear older than you may have desired.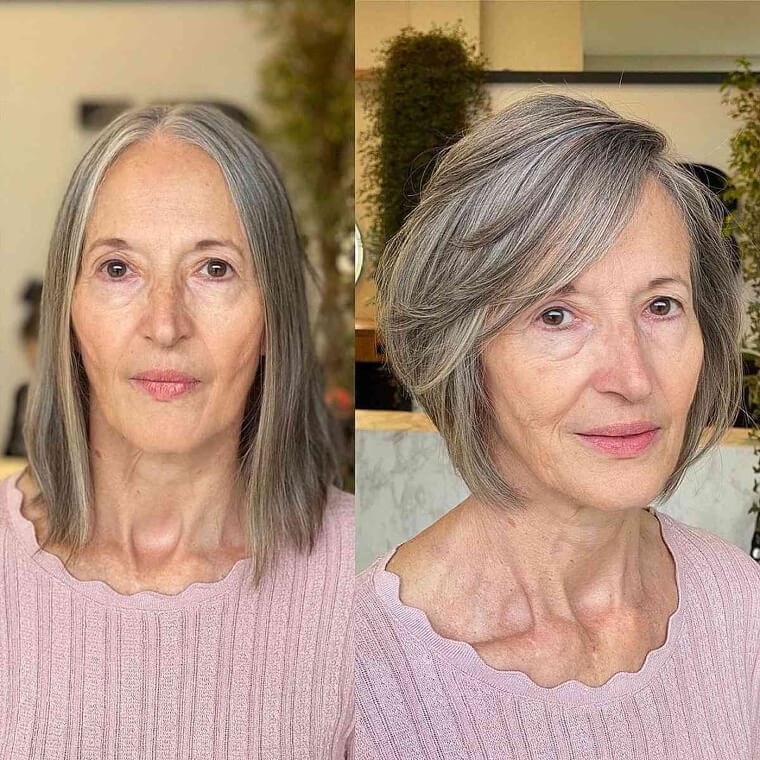 Remember this one question: do you want to accentuate your neck? If the answer is yes, then the overly-cropped bob is for you. If the answer is no, you might want to avoid this one.
Spiking Short Hair
Short haircuts can be quite flattering for women as we age. Since our hair tends to get thinner, keeping styles short helps it look more voluminous while longer hair can contribute to the lack of volume. But the one thing that can take the volume away from shorter hair is spiking it. So, if you're concerned about having a thick-hair look, then spiking might not be the way to go.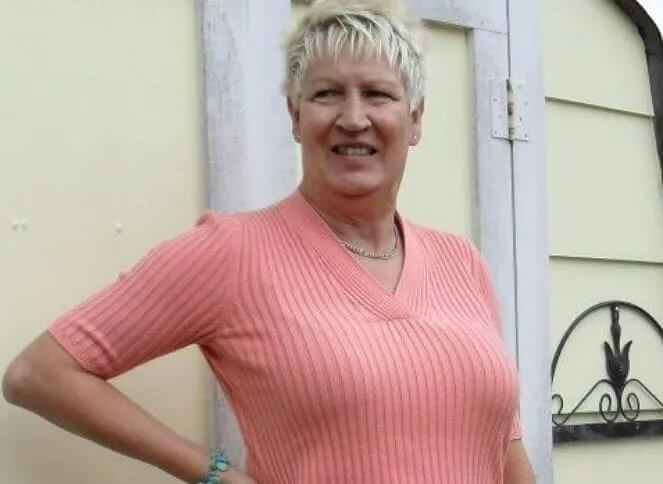 If you are looking for an edgy and trendy look, then by all means, go for it! However, think about whether you feel okay losing some volume.
A Very Short Pixie
The Pixie haircut is one of the most versatile and flattering hairstyles for women of all different ages and looks. However, if you are trying to appear younger, be mindful of the length that you cut your pixie. For some of us, the shorter we go, the more youthful we get. But for others of us, it can be the opposite. So it's good to play around and find your ideal pixie cut length.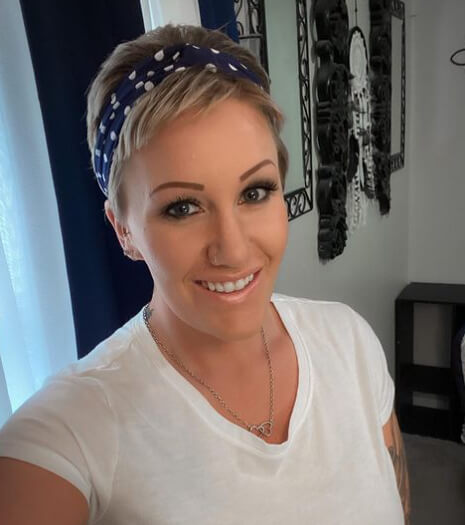 Does the shorter look accentuate all the right places or make you feel older? It's all about personal style and preferences, and sometimes, the only way to find out is by trial and error (or speaking with your trusted hairstylist).
Bringing Out the Bouffant
Although it may be tempting to give the bouffant hairstyle a chance, if you are trying to appear young, it may not be the best choice for you. In certain circumstances, it can look very glamorous and beautiful. However, it is generally associated with the 1960s. So unless you want to be associated with being from the 1960s (which some of us certainly do), this may not be the best hairstyle choice for you.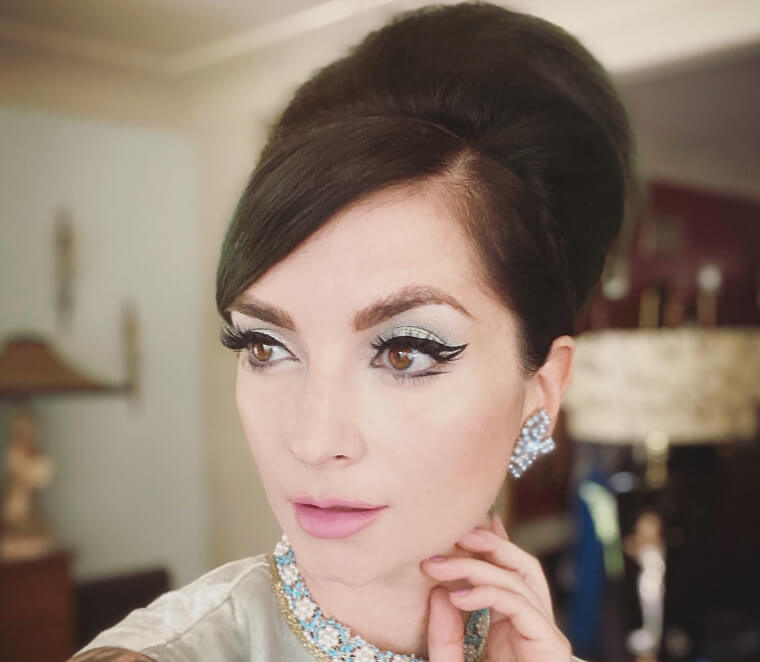 The bouffant is also very damaging to the hair. In order to create this look, you need to do a lot of teasing to the hair and apply lots of hairspray. So if you do love this look, we recommend using it in moderation to keep your hair healthy.