When you're a kid, life is easy, but when it comes to the youngest members of the British Royal family, the ground rules are endless. Being an heir to the throne might seem glamorous, but the do's and don'ts for royal children are not as easy as it looks. They must follow strict protocols, dress codes, and rules for the rest of their lives unless they make a dramatic exit like Prince Harry and Meghan Markle. Read on for some of the weirdest rules the royals follow and unknown truths that are just a part of their daily lives.
Strict No-Nonsense Training Starts at Just Two Years Old
Royal kids learn many customs throughout their childhood, and curtseying to the sovereign is just one of them. They can start etiquette training as young as two years old! They must learn how to behave in public and all the formalities when greeting various people. The training is extensive, from posture to handshake, even what topics are okay to talk about and which are taboo. This training can even go on for years.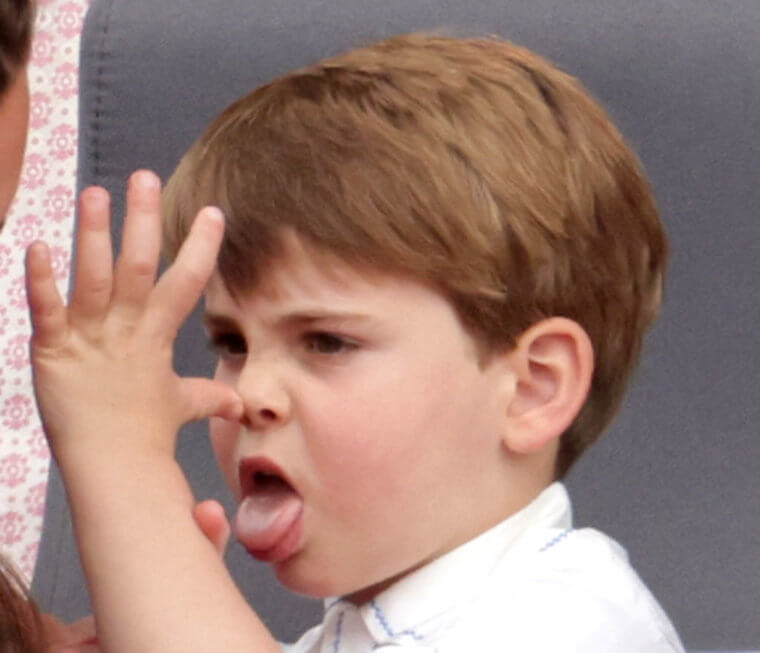 It must be hard for them to always remain on their best behavior, as evident in this picture of Prince Louis thumbing his nose at Kate Middleton in public, making it look like the etiquette training isn't going so well.
They Must Accept Gifts but Don't Actually Get to Keep Them
It might not seem like a big deal when a royal child receives a gift, but there is a strict rule already put into place for how to react to this situation. Children in the Royal Family are spoiled with hundreds of gifts every year by people they've never met. They must accept the offering to avoid looking rude or snobby; however, they can only keep the gift under one condition.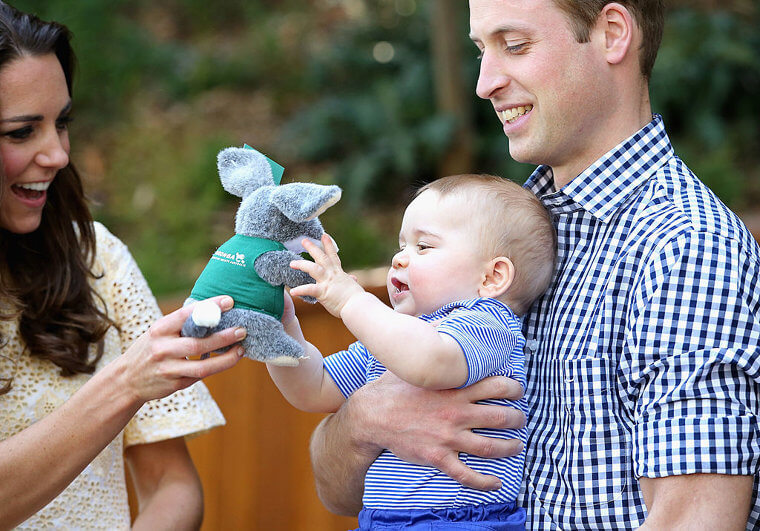 If the gifts are from people they don't know and are worth up to $200, then it's perfectly fine to keep them.
Royal Children Can't Eat the Same Food as Regular Children
One of the many perks of being a part of the Royal Family is the chefs on hand. However, they can't just request anything because they must follow strict guidelines on what is permissible to eat. As it turns out, the royal children aren't allowed to eat processed or pre-packaged food. Maybe a box of organic apple juice sometimes, but their diets are decided for them, resulting in a refined palate from a very young age.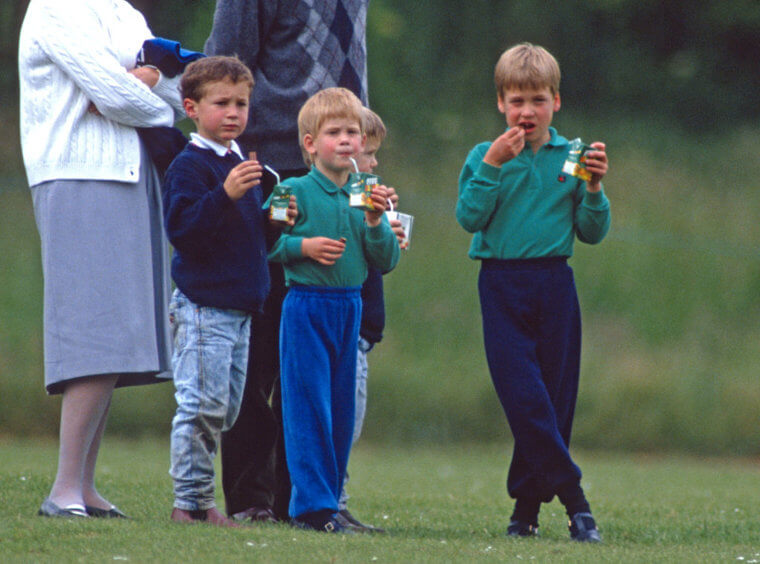 You'd think that royal kids can eat whatever they want, whenever they want, because of how rich they are! But unfortunately, this is not the case.
The Queen Banned the Kids From Playing Monopoly Because They Fought Too Much
Kids tend to play all kinds of games, including board games, but there's one in particular that is forbidden. That board game is Monopoly! What is the point of this oddly specific rule? Well, apparently, this game has been the cause of many fights in the Royal Family. When lying, cheating, and accusations are involved, the monarchy draws a hard stop. Therefore, the new generations can say goodbye to ever playing this game.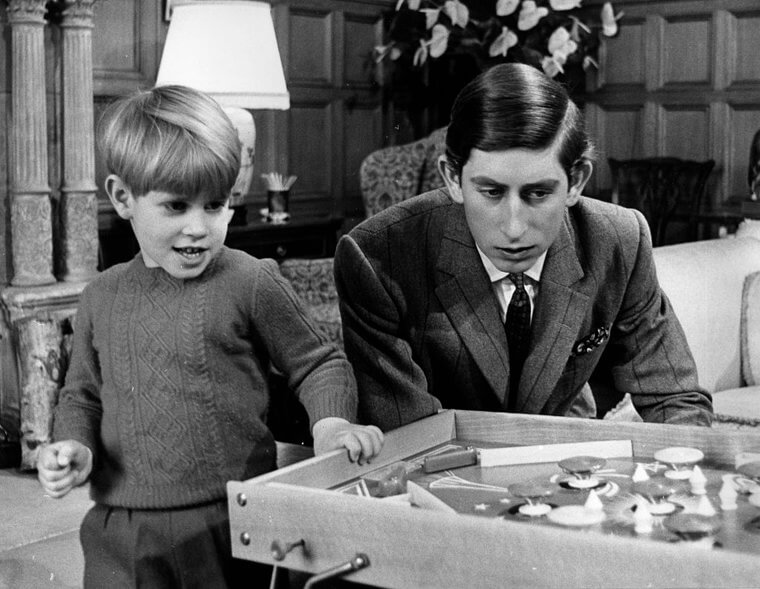 If fights over this board game end so bad a ban is required, we wonder how intense, more severe issues are handled!
Girls Must Only Wear Knee-Length Dresses
Members of the Royal Family are always dressed to a tee. For young girls, this means that picking out their outfits every day might be a little easier. That is because they are supposed only to wear dresses that end around the knee. This is why you will hardly ever see Princess Charlotte in shorts or pants! Though it is permitted on special occasions or in the privacy of their own home, it is generally looked down upon.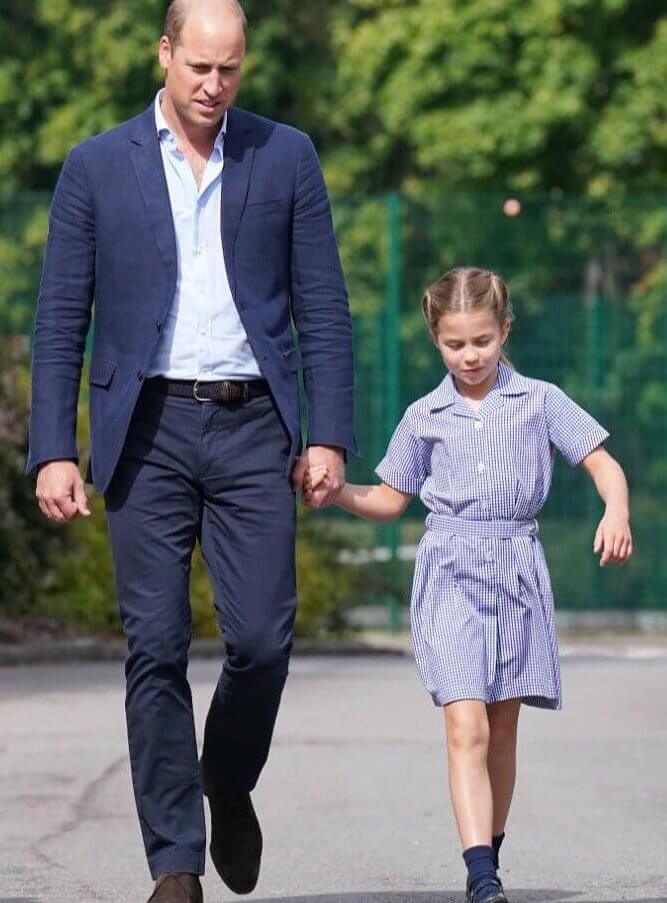 Jonathan Brady – Pool/Getty Images
For public events or photoshoots, smocked knee-length dresses and mary jane shoes will almost always be the required attire, and it has been for generations.
They Must Behave in Public at All Times
Royal children may be able to rule and take the throne one day, so even as young children, they are expected to behave at all times. They are expected to have perfect manners compared to an average kid. Any meltdown in public is scolded. This is when the etiquette training comes into play, and the kids must remember all they were taught and display the utmost respect. This behavior must also stay put behind closed doors as well.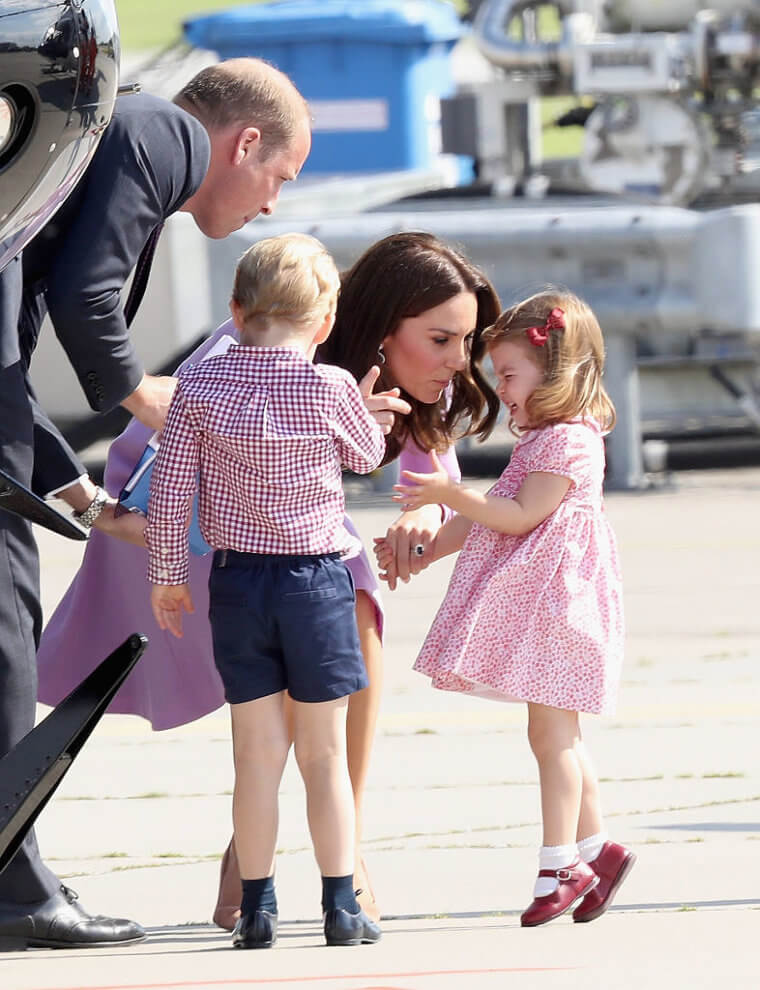 Every day these kids will be reminded and taught how they should carry themselves and what expectations they must meet. The public persona is incredibly important to royalty.
Two Heirs Cannot Travel Together so the Throne Is Always Protected
Air travel can be very dangerous, so two direct heirs are banned from flying together on the same flight. If disaster strikes and an heir dies while traveling, the next in succession is expected to take their role. To protect the lineage, this protocol is enforced. However, Prince William stirred controversy when he broke this tradition and flew with his son, Prince George. Although Prince George was just a child, it was still frowned upon.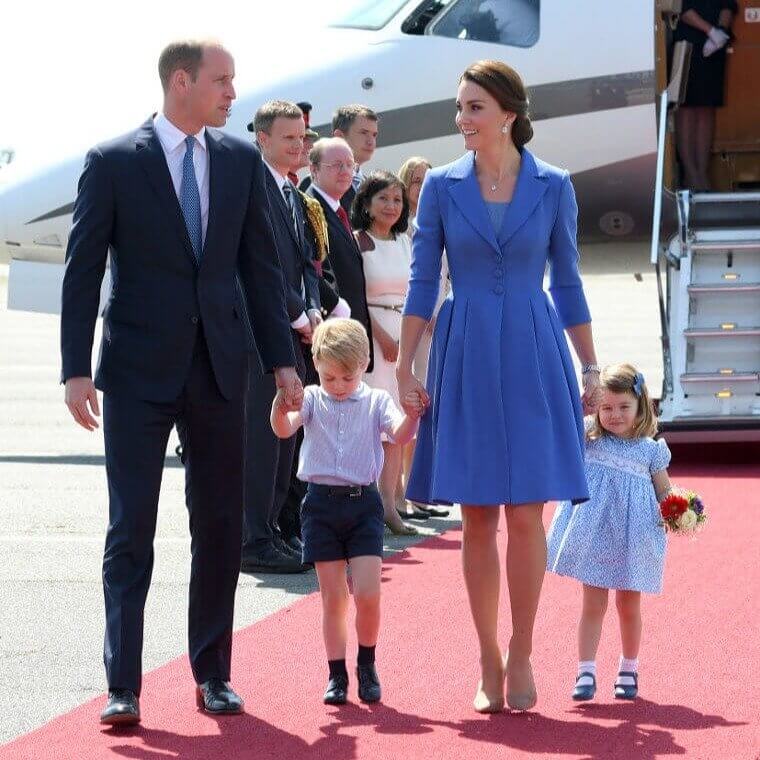 Although exceptions have been made in the past to allow Prince George to fly with his father, it will most likely stop. As he ages, he'll be expected to start flying separately from Prince William.
Even the Young Kids Are Expected to Be Present at the Most Boring Events
Although the little royals don't have as jam-packed schedules as their parents and older members of the Royal Family, they are still expected to attend several events. For example, Princess Charlotte and Prince George have been on many official royal tours with their parents. By the time they are pre-teens and young adults, they will be expected to engage in walkabouts and charity events consistently. A guideline all royal kids must follow.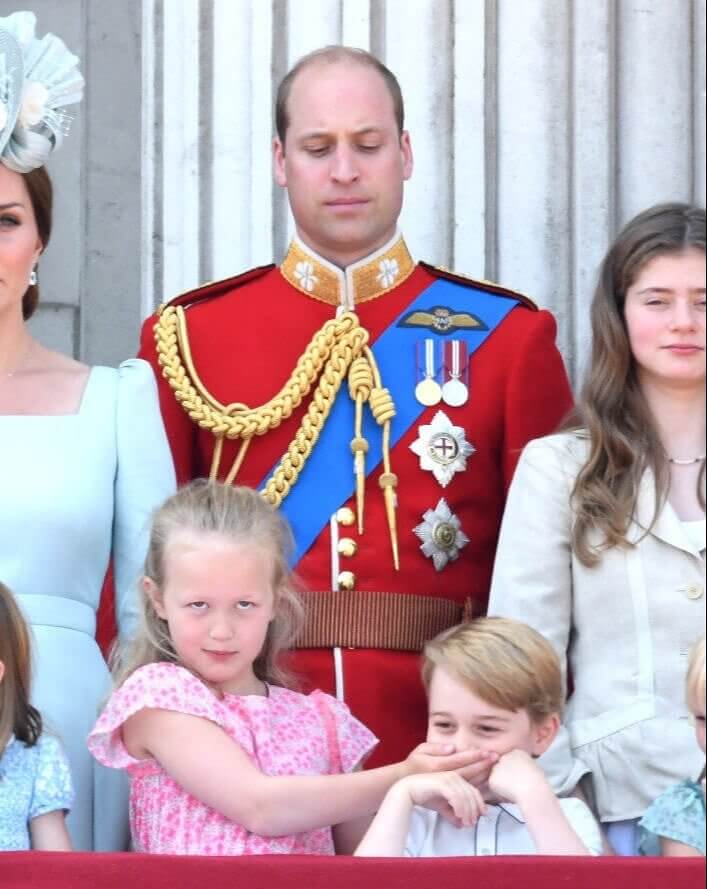 Karwai Tang/WireImage/Getty Images
Regardless of age, the kids must be present at the yearly Trooping the Colour ceremony to show their respect and dedication to their country.
They're Not Allowed to Wear Black During the Day
It may seem odd that kids have a color they are not permitted to wear, but it's just another one of the traditions that have been carried over for generations. Black outfits are only allowed to be worn during the day for mourning. There was one exception ever when Prince George donned an all-black military suit at a wedding. But black is only for funerals if it's not a special occasion.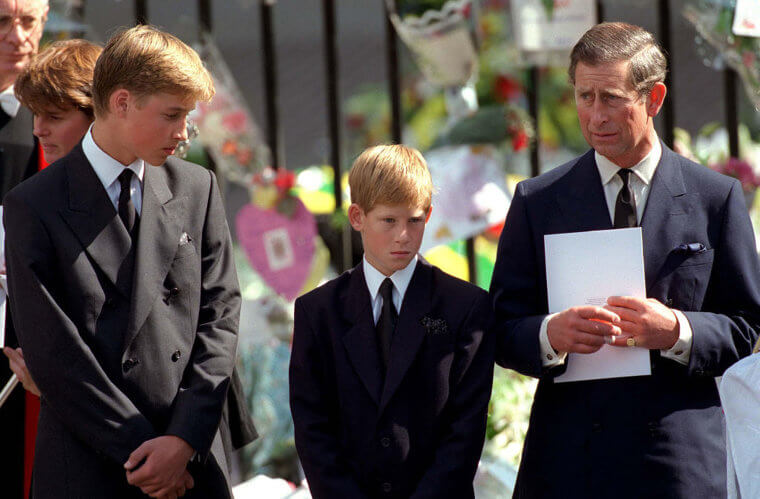 Anwar Hussein/WireImage/Getty Images
The children must always have a black outfit already picked out and ready in case of a sudden death—a strange yet consistent custom to follow.
Archie Was Expected to Receive a Title When He Was Born
A huge controversy that stirred plenty of commotion is the fact that Prince Harry's first-born son Archie wasn't immediately given a title. William and Kate's children, George, Charlotte, and Louis, already have titles but their cousins are very different from them. Although Harry and Meghan claimed they requested a title for him and weren't given it, so he is known as Archie Harrison Mountbatten-Windsor. However, it's unclear if his title will change.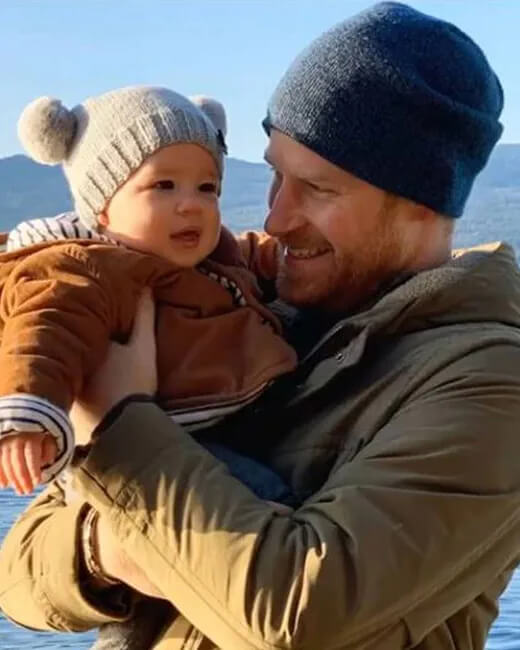 Now that Charles has become King, Archie should become His Royal Highness, Prince Archie, although it is still not confirmed, which is unheard of for kids born into royalty.
Boys Must Wear Only Shorts to Show They're High-Class
It may not come as a surprise that those in the Royal Family have to stick to a strict and specific dress code. However, the minor details pertaining to what the children can wear might be unknown. For the boys of the Royal Family, shorts are to be worn until the age of eight. Once they reach that age, they are then allowed to wear trousers. Considering this is so random, it might seem strange, but this rule has a history.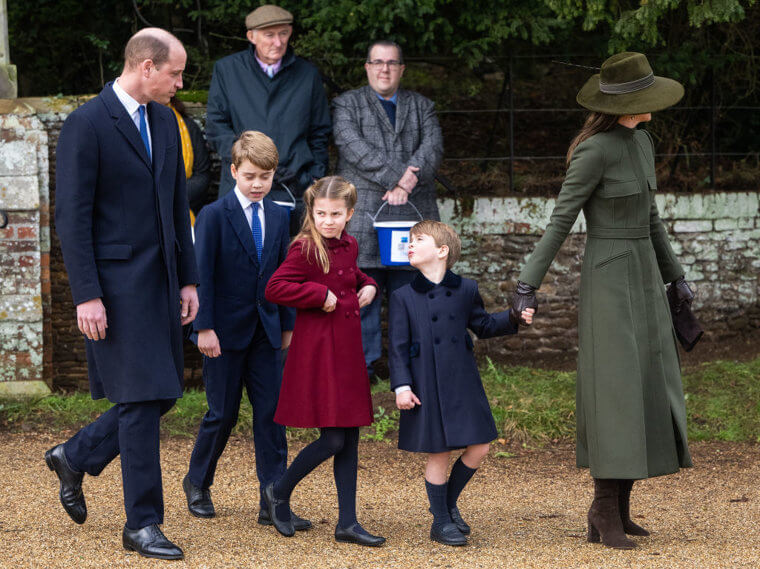 Samir Hussein/WireImage/Getty Images
Allegedly this dress code signifies class and manhood. It is viewed as middle class for a young boy to wear trousers and also seen as a clothing item meant for older boys. Don't they get cold?
They're Not Allowed to Ever Eat Shellfish
The young members of the British Royal Family are kept on relatively healthy diets. They are still treated to ice cream and eating out in restaurants like any kid would love, but there is one utterly off-limits thing. Not only is this item not allowed to be fed to any royal kid, but it's also even discouraged from the entire Royal Family. You'll never find shellfish on the menu of any royal meal.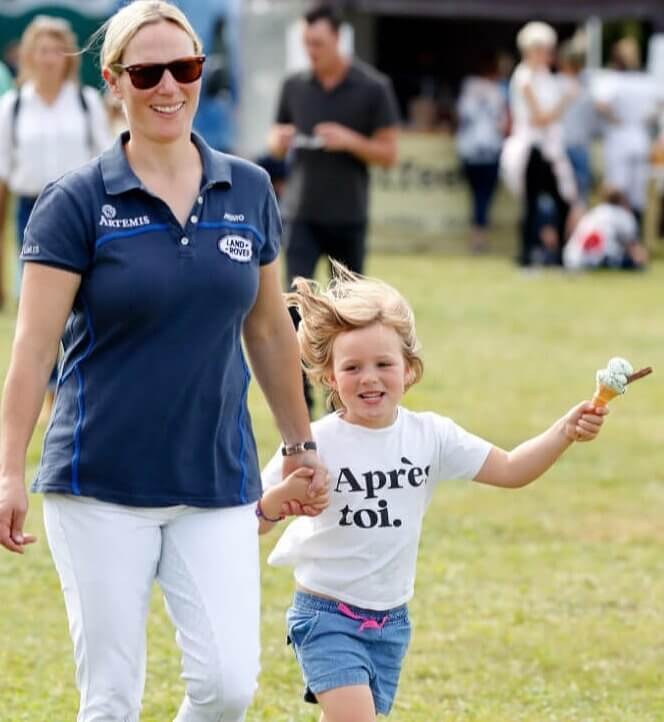 What's so bad about shellfish? It has a higher risk of carrying bacteria or giving someone food poisoning. Therefore, no royal children will ever know the taste of shrimp; better to stay safe!
Young Princesses Can't Wear Tiaras Until They're Married
You might associate princess with a tiara, but this isn't exactly the way it goes for the British Royal Family. Only those who are married can don a tiara. That means despite Charlotte being the Princess of Cambridge, she is forbidden from wearing the fancy headgear! Although Lilibet didn't have a Princess title, with the passing of the Queen and Prince Charles, now King, things have changed. She is now technically a princess as well, which means this strange rule also applies to her.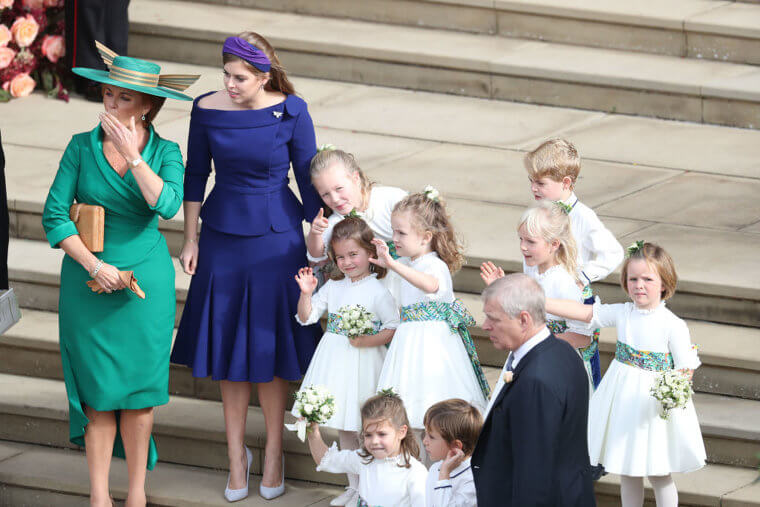 Andrew Matthews – WPA Pool/Getty Images
So it seems that Charlotte and Lilibet can't even dress up in a tiara for fun; they'll have to wait decades before they can sport one!
All Royal Children Must Wear This Gown From the 19th Century
One of the first events a royal baby must be a part of is, of course, the baptism. And yes, even for this newborn, there is an expected dress code. A tradition in the Royal Family since the days of Queen Victoria is to baptize your baby in the Honiton christening gown. This garment is so crucial that a replica has been made, so generations to come can continue to wear it.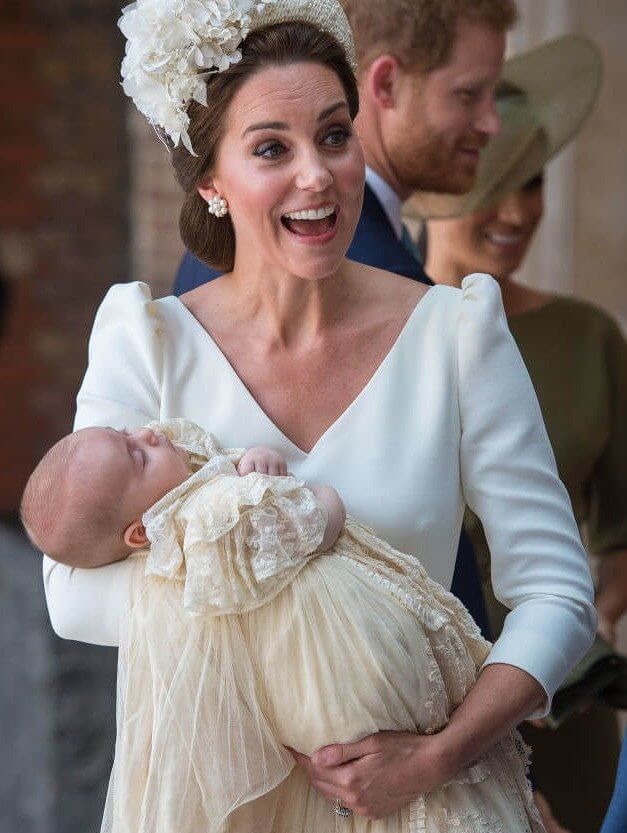 Dominic Lipinski – WPA Pool/Getty Images
This is one of those traditions that won't disappear, and every royal child will be expected to grow up and do the same for their own children.
Playdates Require Top-Notch Security
Of course, like any other kids, royal kids would love hanging out with their friends, but being royalty, there are extra steps involved before a playdate can ensue. Before any other kids and their parents can come over for a playdate, they must be entirely vetted by security. You might've thought playdates were utterly out of the question, but as long as certain protocols are followed, they can make friends just like any other kid.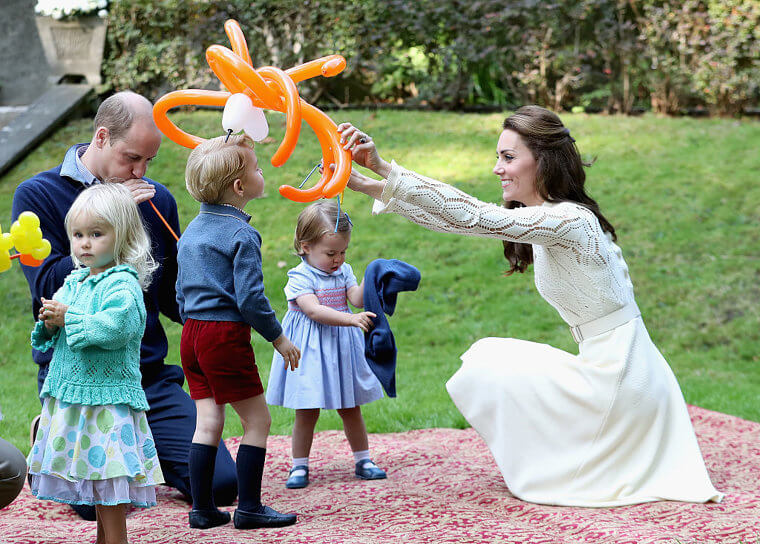 Pool/Sam Hussein/WireImage/Getty Images
Of course, the royal kids must be protected at all costs, so as long as there is no security threat, they can meet other kids as they please!
They're Not Allowed to Express Any Personal Opinion
An important rule that members of this family must follow is remaining impartial at all times. However, every now and again, this rule is broken, although highly discouraged and even looked down on. Prince William and Princess Kate were accused of making a huge mistake when they dressed their son Prince George in an England soccer jersey. They clearly showed their affinity for the team despite royal protocol.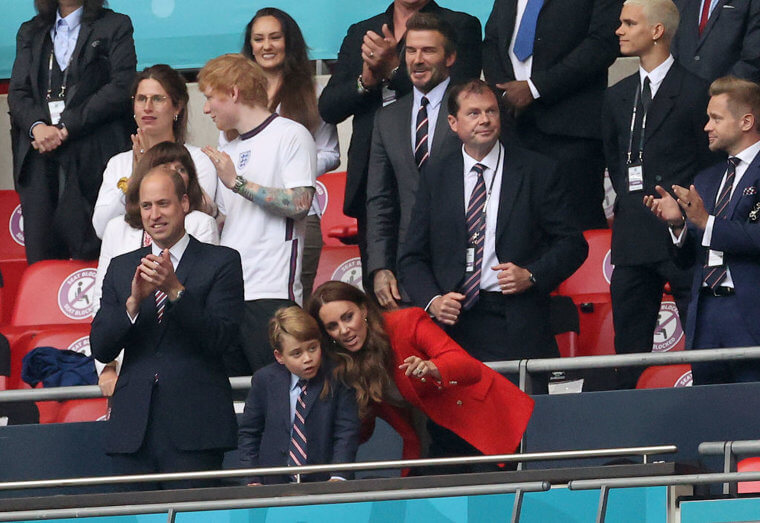 Carl Recine – Pool/Getty Images
This incident showed Prince George clearly favoriting a certain team, although he is supposed to remain neutral. With so many protocols to follow, it must be so hard to avoid breaking any.
The Young Royals Have to Greet the Public With a Special Wave
There are tons of traditions that this famous British family has kept up over the years. One small gesture cannot go unnoticed, and that's the Windsor wave. Even as a small child in the family, you are taught this wave to use whenever you greet the public. It's intended to prevent them from injuring their hand because constant waving could put a strain on their wrists. And we cannot have injured royalty!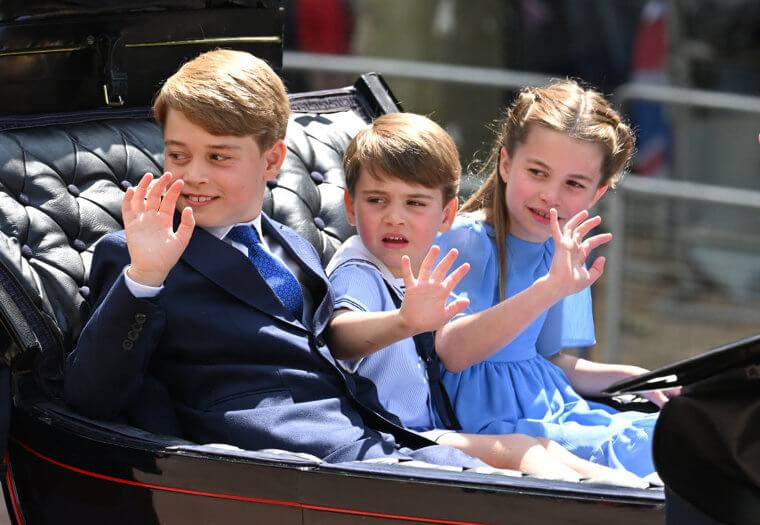 Karwai Tang/WireImage/Getty Images
The smile and wave are meant to show just enough attention without too much excitement in order to appear classy and sophisticated.
The Royal Boys Must Serve in the Military
It has long been a tradition for boys in the Royal Family to enter the military. Prince Harry, Prince William, and their father, Prince Charles, all served. Therefore Prince William's boys, George and Louis, will be expected to follow in their footsteps. Although they are only 9 and 4 years old, the military will be calling their name as soon as they are of age. It's another way to show dedication to their country.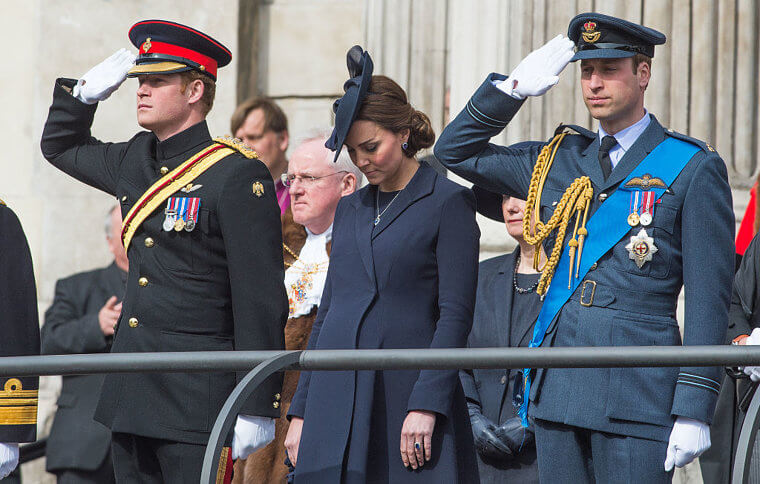 Many believe they will follow the traditions of the men before them and attend university and then the armed forces, or else they'd be breaking strong family traditions.
The Royal Kids Don't Open Any Presents on Christmas Day
The German custom of only opening presents on Christmas Eve rather than Christmas day is a tradition that the Royal Family has followed for generations. This may sound strange to most of us, but it only means that they get to open their presents before most children who only get to open theirs on Christmas day, so in that sense, they must feel lucky!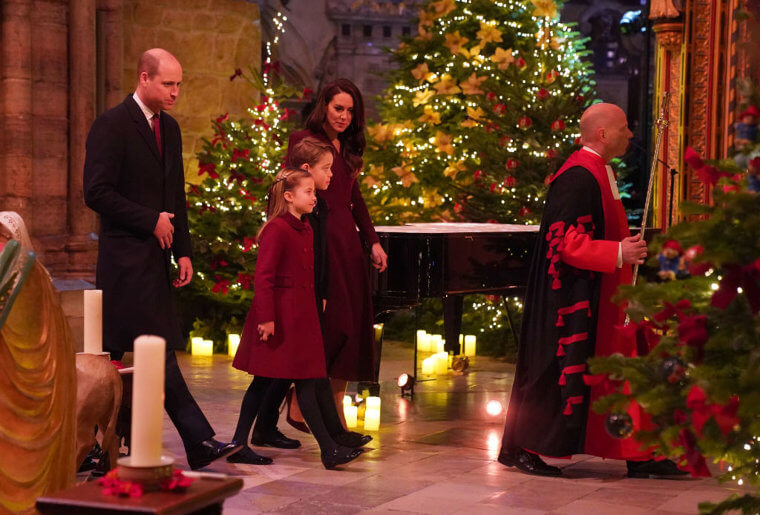 Kirsty O'Connor – Pool/Getty Images
Another custom all the children must follow is attending a church service and lunch on Christmas day in which they have their own table to sit at just for the junior royals. While ordinary folk have family meals at home, the royals have theirs at a church!
7-Year-Old Charlotte Could Receive the Princess Royal Title
Charlotte already holds a special place in the Royal Family. There is a reserved title that is only used for one person in the family at a time and the eldest daughter of the Sovereign, Princess Royal. Princess Anne holds that title, but Charlotte is next in line. This would be a historical moment since Princess Anne has held the title since 1987, meaning Charlotte would only be the eighth person to become a Princess Royal.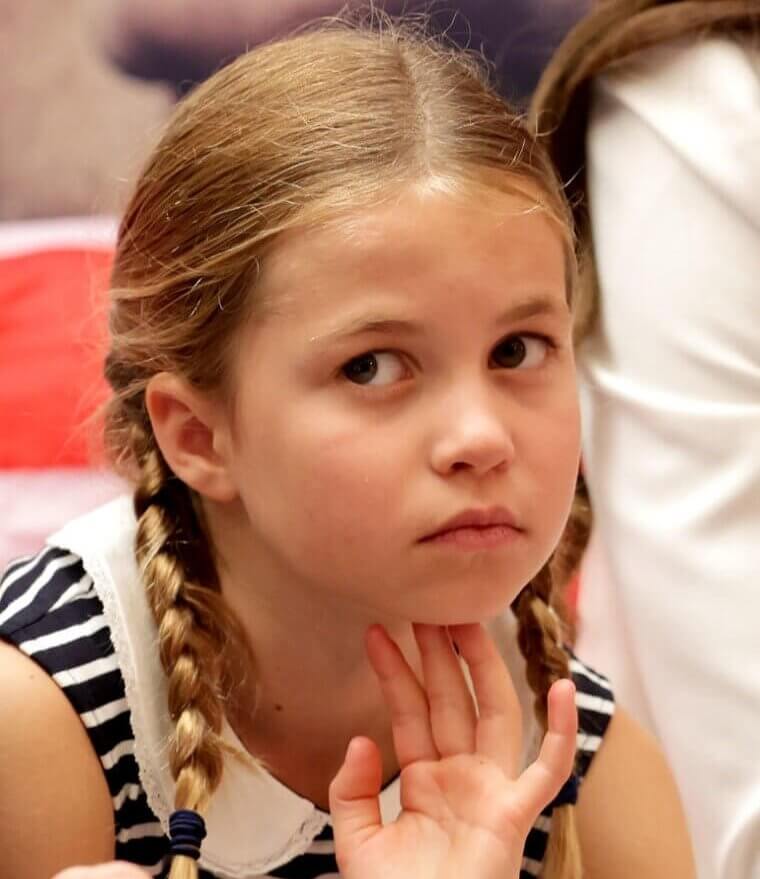 Young Charlotte may not even know the responsibility and honorary custom she may soon take on. For now, she will remain a Princess; still something most people can't say.
Archie and Lillibet Can Still Receive Royal Treatment Despite Living in California
Considering the fact that Prince Harry and Meghan Markle stepped back from their royal duties, most of the public would assume nothing is expected of their children. However, Archie and Lilibet are still considered family and in the line of succession for the throne. Although they have many other members in front of them, if need be, they would still be expected to rule. Although they live far from royalty now, the custom is expected.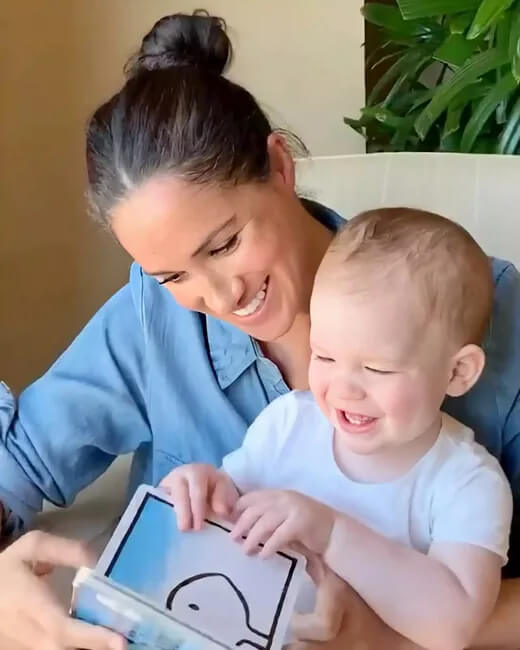 Archie and Lilibet may live with their parents now in California but could one day be told to return to Buckingham Palace when they are older. Who knows what the future holds?