Everyone likes to say that their state has the best food in the country. While everyone has different tastes in food and each palette is drawn to different flavors, we are here to make the definitive ranking of which state actually has the best cuisine. Is the West Coast the culinary overlord, or does the south reign supreme with copious amounts of barbecue sauce and butter? See where your state is ranked, and how it stacks up against the best food in the good ol' US of A!
50. Alaska, The Biggest State With The Worst Food
Despite having an abundant supply of fresh salmon, Alaska has the least popular food out of all the states. At Alaskan pubs, you can find local favorites like reindeer sausage and muktuk, which is the skin and blubber of a whale. You can finish off your meal with a bowl of aqutak.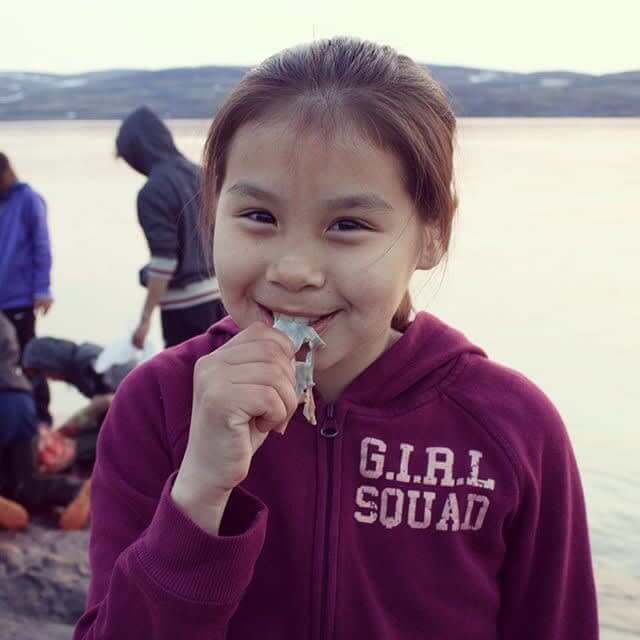 Aqutak is a popular dish in northern Alaska and Canada. It is a native "ice cream" made from seal oil, reindeer fat, snow, and wild Alaskan Berries. Although they don't have fan-favorite foods, locals love the Alaskan dishes.
49. North Dakota, Favorite Ingredient Is Tater Tots
There is not much to do in North Dakota, and that is reflective of its food. Their popular cuisine is called "hotdish," which is composed of tater tots, cream of mushroom soup, canned vegetables, some kind of meat product, and topped with cheese.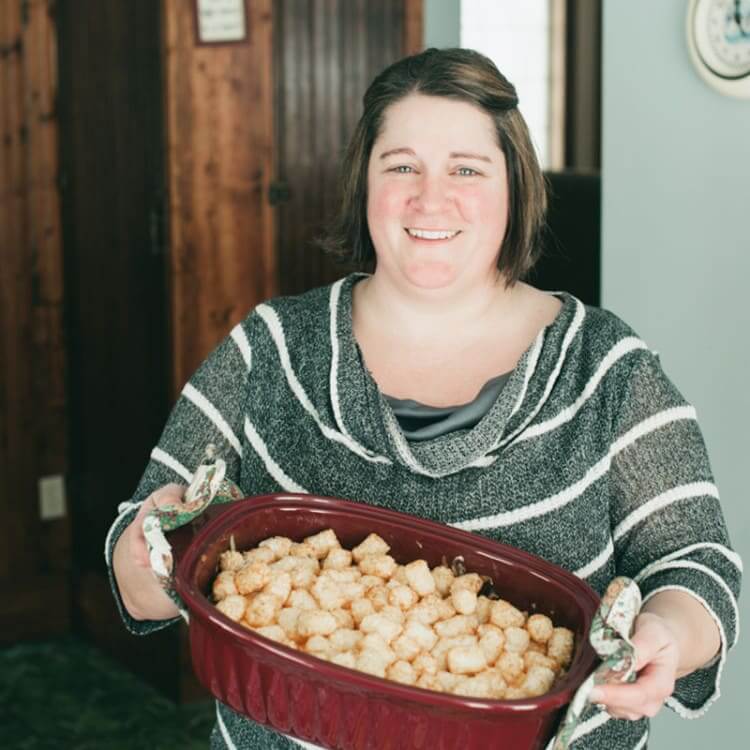 Norway also inspires North Dakota cuisine, so they eat lots of gummy seafood products. One of the best dishes to come out of North Dakota is walleye fish, grilled or fried.
48. South Dakota, Not Much Better Than North Dakota
Much like North Dakota, South Dakota is not typically known for its food, but there is one well-known dish that is specific to this midwestern state. If you have never heard of Rocky Mountain oysters, then you might be confused to find out they have no relation to actual oysters. In fact, they are bison or cattle testicles.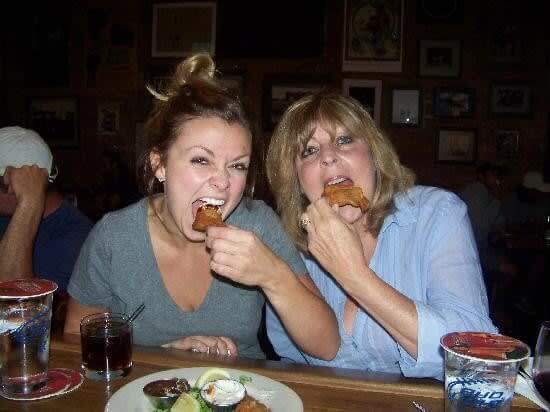 People in the midwest seem to love Rock Mountain oysters, and you can find them in most midwestern states. The state also has good bison steaks, and you can find some decent pie along the way.
47. Utah Is Known For Fry Sauce AKA Ketchup And Mayo
Utah is known as the beehive state, but their food has nothing to do with honey. The state's claim to fame is their fry sauce, which is essentially just ketchup and mayo mixed together. This has been around for quite some time, but Utah needed something more memorable.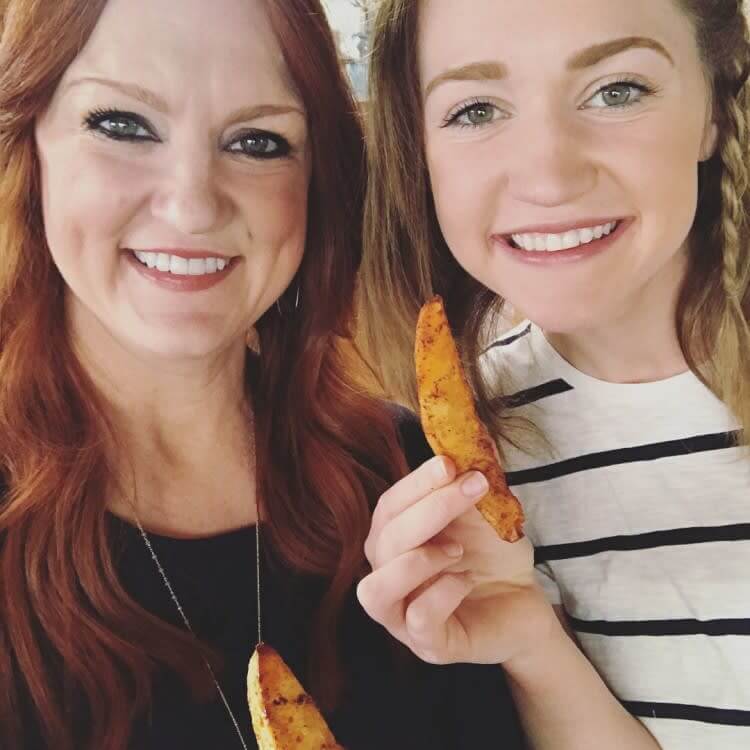 People in Utah go crazy for the fry sauce even though it is such a simple thing. This is a sign that they are not amazing in the food scene, but we are sure the state has other redeeming qualities.
46. Florida, They Have The Best Cuban Food, But Love Fast-Food More
While Florida is mostly known for its beaches and other unusual activity, it is also known for its abundance of Cuban food. The state is so large and with so many amazing places to eat, including fantastic seafood restaurants. However, Floridians choose to dine elsewhere.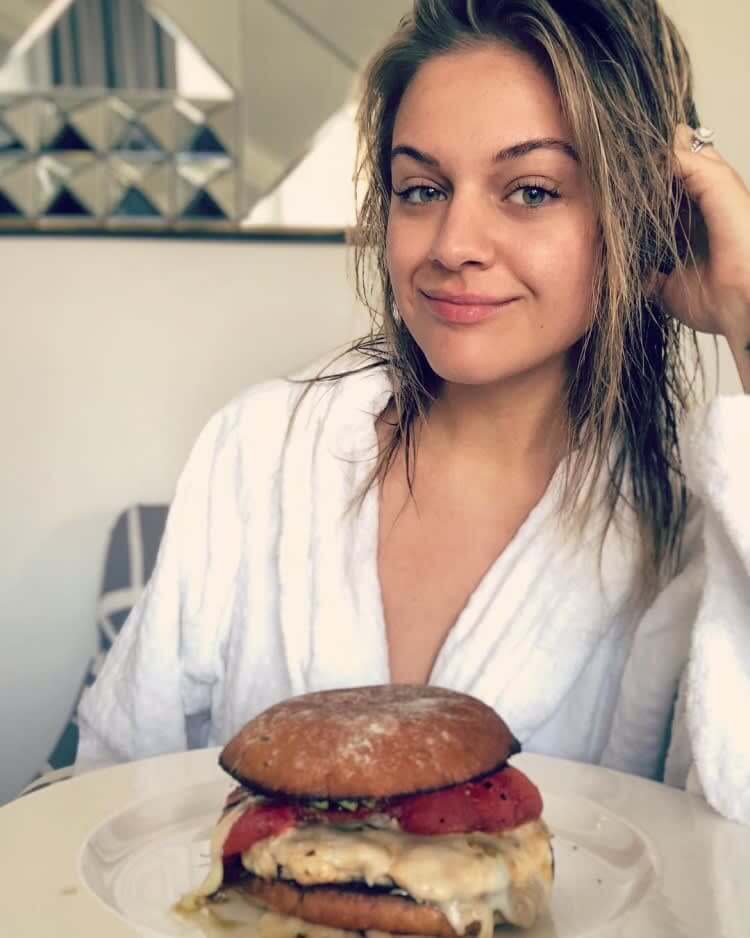 Floridians choose to eat at fast-food chains over the incredible local restaurants. In Orlando, there are more fast-food restaurants per capita than any other city in the county. Why would people choose to eat chain food when they have a wide variety of cultural favorites?
45. Nebraska, They Start To Love Odd Food Pairings From An Early Age
The people of Nebraska have interesting palates. From the corn to the beef to the corned beef, Nebraska has some good options, but you would be surprised to find out the local combo that Nebraskans eat throughout their lives.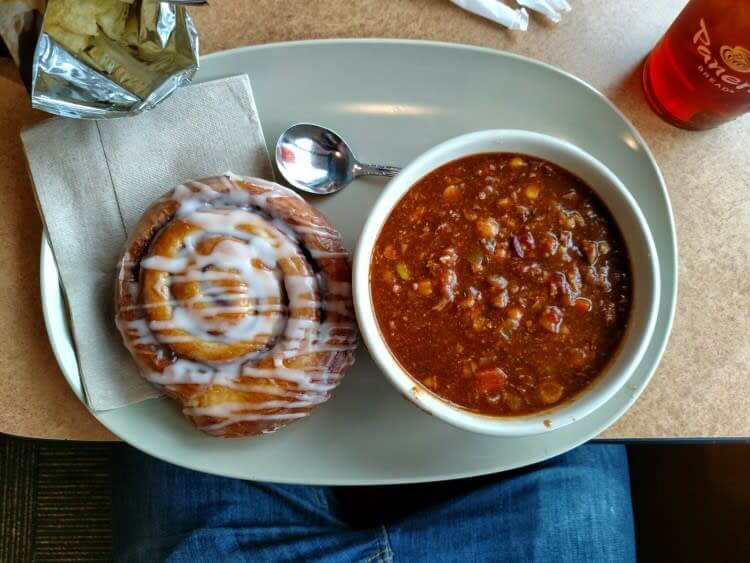 In the cornhusker state, the favorite local pairing is a bowl of chili with a cinnamon bun on the side. Maybe they are drawn to it for the sweet and savory juxtaposition – we aren't sure. The state also has the second-highest fast-food restaurants per capita. Therefore, you are likely to find better food in other places.
44. Kansas, The Sloppy-Joe Capital
Kansas may be the home of Dorothy and twisters, but it is also known for its loose-meat, or sloppy Joe sandwich. It's like it wanted to be a burger, but it was too saucy. Maybe they didn't feel like pressing the meat together and accidentally came up with this dish. It really just makes you think of cafeteria lunches.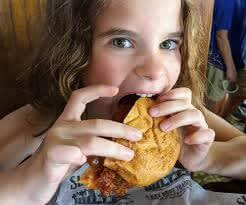 The state isn't a total loss. Part of Kansas City is in Kansas, and there are some fantastic barbecue restaurants. If you are going to Kansas for barbecue, you might as well pop over to Missouri, where the majority of quality barbecue joints reside.
43. Oklahoma, They Have A Festival For Their Famous Fried Onion Burger
As the northern neighbor to Texas, the home of the hamburger, Oklahoma, has to compete in the culinary world. In an attempt to compete with Texas, Oklahoma created the world's largest fried onion burger.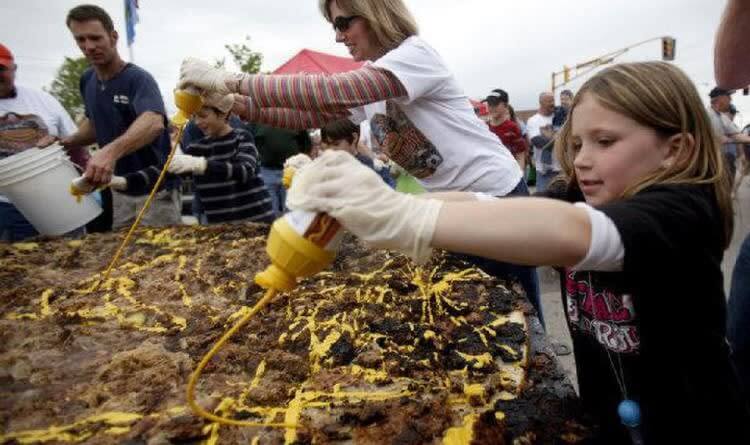 The El Reno Fried Onion Burger Day Festival is held annually, and they slather the large meat patty with onions and yellow mustard. This might be the reason Oklahoma has been on the worst food list, but you can't discount their chicken-fried steaks, which are delicious.
42. Iowa, They Invented The Taco Pizza
Iowans should be credited for their inventive culinary minds. A while back, someone in Iowa took Chex cereal, added peanut butter and chocolate, and called it puppy chow. This is the snack that was always gone first at sleepovers and parties, and it came from Iowa, but that isn't the only thing they are known for.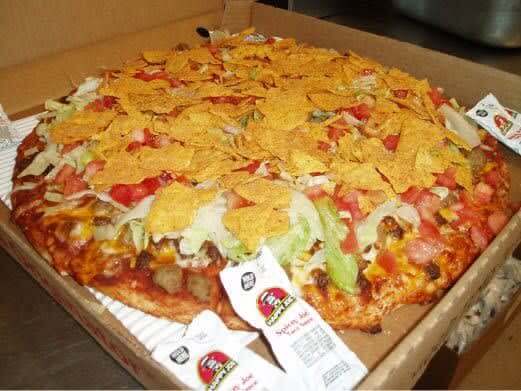 We don't know if this was a good or bad idea, but Happy Joe's pizzeria in Iowa invented the taco pizza that took over the state. It's basically like nachos on dough with pizza sauce. Take it as you will, but this is what landed them on the wrong side of the list.
41. Wyoming, They Love Their Meat
In the mountainy state of Wyoming, they love nothing more than a nice cut of meat. From rib-eyes to bison fillets, you can find all that and more meat in this state. They also love to combine meats with other meats. For example, they wrap the chicken in bacon, and the giant rib-eyes are served with pork and a cheeseburger.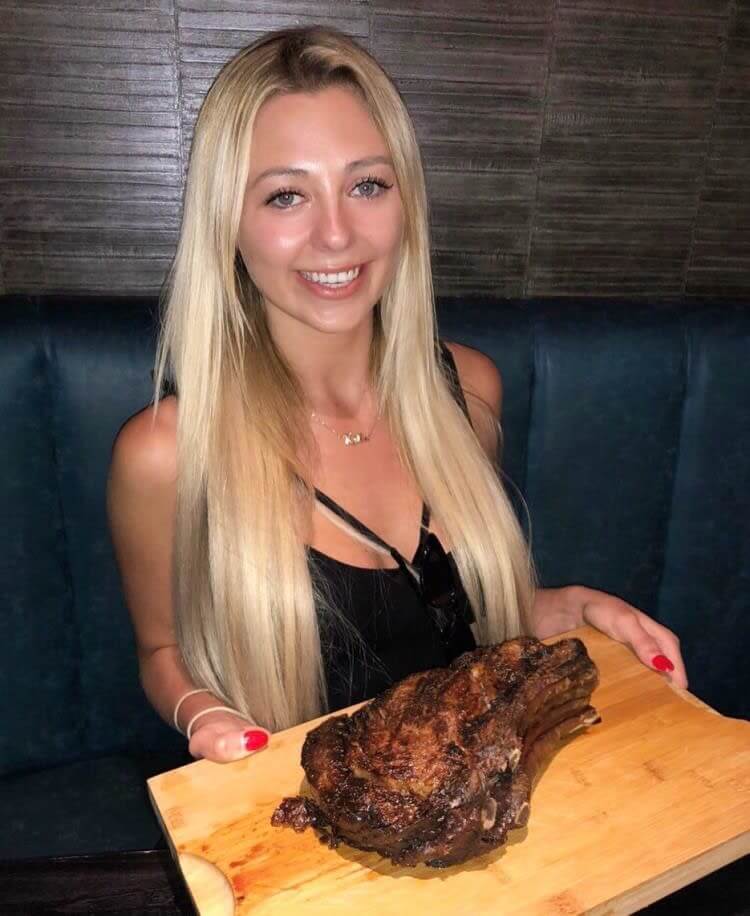 If you love meat, then Wyoming is the place to visit, but if you are vegetarian or vegan, you are going to have trouble finding something you like. Also, if you enjoy having a variety of food groups on your plate, you might be disappointed because Wyoming restaurants mainly focus on the protein.
40. Idaho, It's All About The Potatoes
You can't talk about Idaho without mentioning potatoes. The state produces more spuds than any other state in the US, so they know how to work with this starchy vegetable. Although, the state does have a creative culinary scene that rolls out more than just potatoes.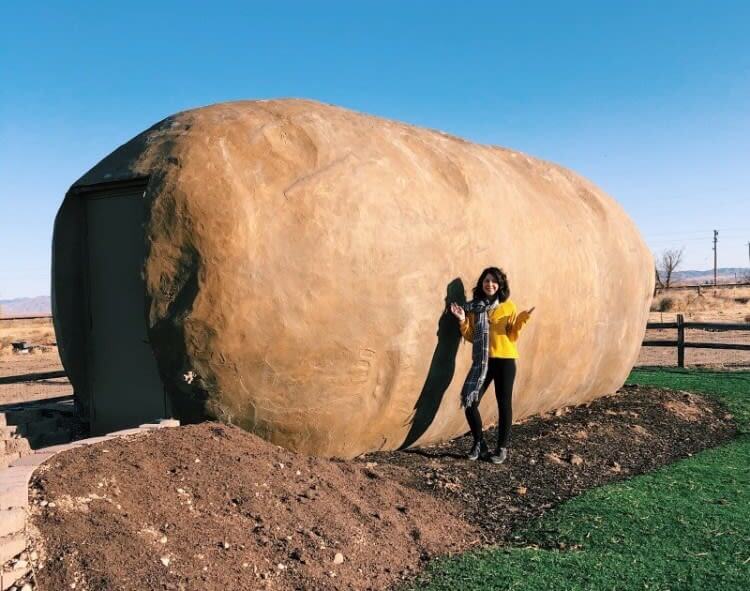 Along with potatoes, the people of Idaho like to eat meat, which creates the heart all-American meal. The state is also known for its ice cream dessert that looks like a potato, but is all sweet ingredients.
39. Nevada, All You Can Eat Surf-N-Turf Buffets
If it weren't for Las Vegas, Nevada would not have much of a culinary scene. The Las Vegas strip is home to some of the top restaurants in the country created by the best chefs in the world. However, there is not much to say about the culinary scene in the rest of the state.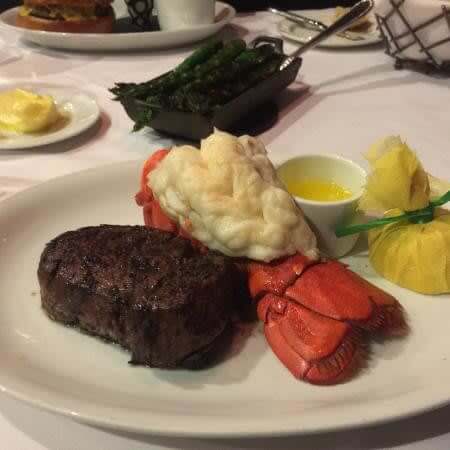 Once you leave the strip, the typical restaurant is a surf-n-turf buffet. Usually, lobsters and meat are cooked carefully, but in a buffet setting, they have to turn out large amounts of food, so the quality is not the same as what you would get in a quality restaurant. At the low price of $11 and all-you-can-eat, it might be worth the bargain to check out.
38. Montana, The State Where You Can Find Fresh Huckleberries In Abundance
There is nothing out of the ordinary in a good or bad way in Montana's culinary arena, which means it is a very bland place to eat. The local restaurants are known for their burgers, steak, or Rocky Mountain oysters that you can find in neighboring areas.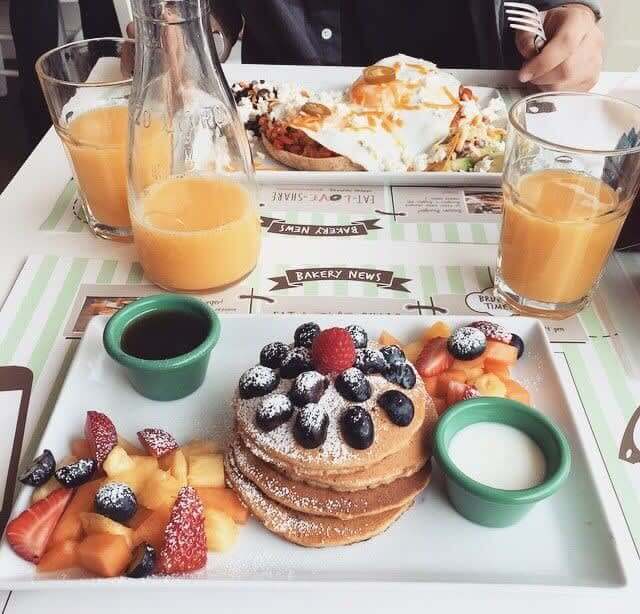 Montana's one claim to fame is the seasonal huckleberries. They have an abundance of them and use the berries for everything from jams and syrups to wine and pancakes.
37. New Hampshire, Their Local Cuisines Are From Surrounding States
New Hampshire is nestled right between Vermont and Maine, which have some very notable local cuisines. New Hampshire decided to adopt those foods as their own, like lobster rolls and maple syrup; however, you can find much better versions in the surrounding states.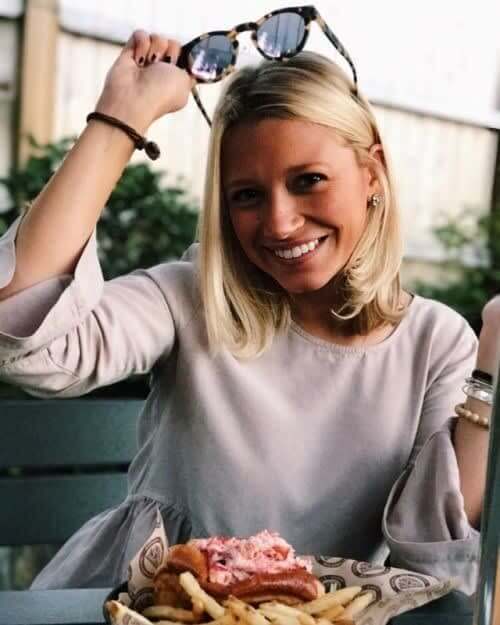 New Hampshire needs to find its own culinary identity, and then people will start to talk positively. You can just find mediocre versions of New England favorites throughout the state.
36. West Virginia's Annual Roadkill Cook-Off
When we think of West Virginia, food is not our first thought. The state holds an annual road-kill fair where locals feast on things like fried squirrel, black bear, and snapping turtle. It is not the place for someone with a weak stomach.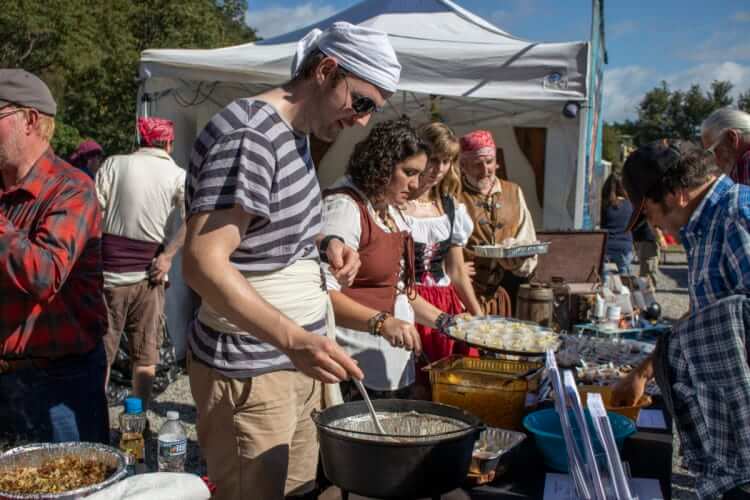 The redeeming culinary town of West Virginia is Charleston, where there are many up and coming chefs with fresh takes on unique foods. Don't worry; they do not have roadkill on their menus.
35. Arizona, They Have Lots Of Fast Food Along Route 66
Route 66 runs through Arizona, and along the way, there are fun-looking burger joints for foodies to try, but this is not what the state is known for. People often find decent Mexican food here because of its proximity to the border.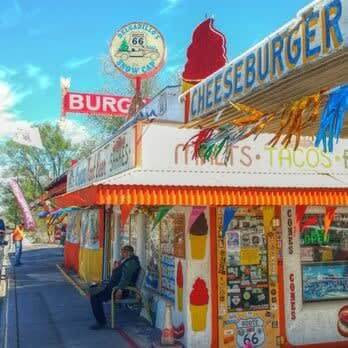 While there are a few hidden gems, the state has many fast-food chains, so it is less common to eat at local restaurants. You would think that they would have more unique options, but there are too many chains.
34. New Mexico, They Created Frito Pie And Santa Fe Chicken
The first food to come to mind when you hear New Mexico is probably Santa Fe chicken salad, but we don't know if putting beans and chips in a salad makes it particularly unique to New Mexico. They also have a special pie made from a classic chip brand.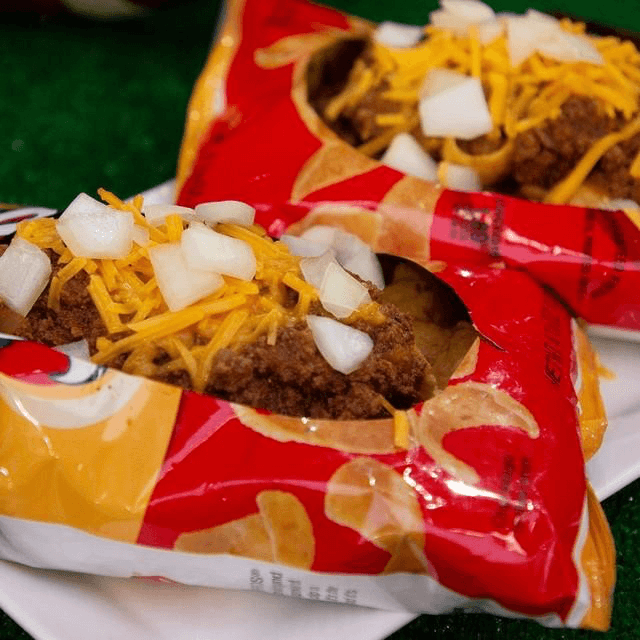 New Mexicans have an obsession with Frito Pie, which is Fritos topped with chili, cheese, and onions. It is not the healthiest option, but in Santa Fe, there are many new restaurants with better options than fake salad and chili on corn chips.
33. Rhode Island, Where Doughboys And Seafood Are Top Notch
People love to bash Rhode Island's culinary scene because it was the state that took regular clam chowder and made it with clear broth. They also get hate for the chow mein sandwich, which is literally chow mein on a hamburger bun. With those two strikes against the state, it is hard to make a good argument as to why they shouldn't be listed as the worst of the worst.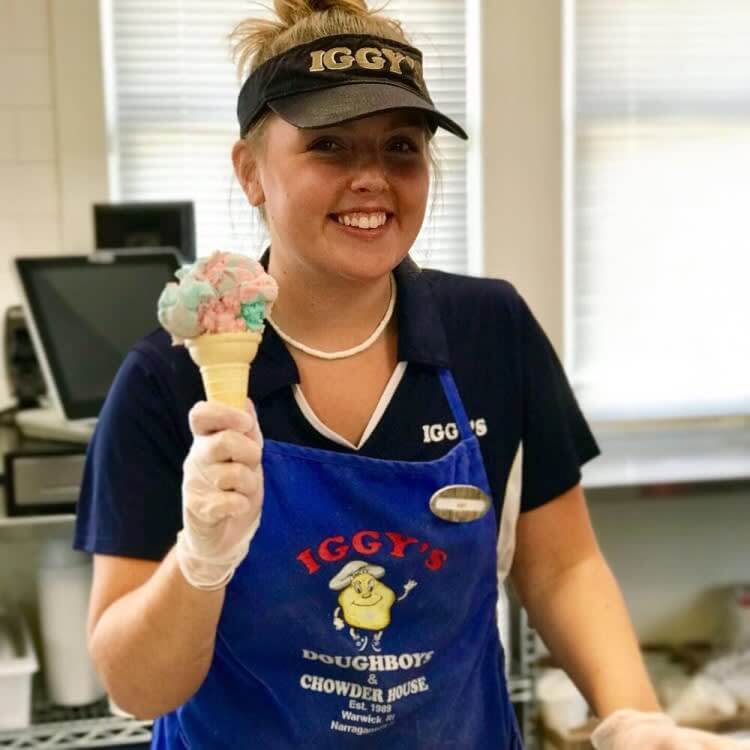 Although, if you ask a local Rhode Islander, they will give you some fantastic recommendations like the doughboys at Iggys or the seafood in Providence. There are also incredible restaurants along the water in Newport, which save the state from having the reputation of the worst food.
32. Delaware, At Least The Food Is Tax-Free
Much like New Hampshire, Delaware is squished between states with much better food. From Maryland crabs to Philly cheesesteaks, there is a lot of competition on all sides. Therefore, Delaware is pretty forgettable when it comes to the culinary scene.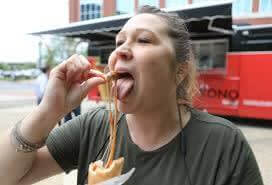 Along the coast, in Rehoboth and Bethany Beach, there are up and coming restaurants that are still trying to put the state on the map for loveable food. The one upside is that Delaware is a tax-free state, so your meal will be slightly cheaper.
31. Arkansas, The Possum Pie Is Way Better Than It Sounds
A few years back, Arkansas got a lousy reputation because one restaurant made people violently ill all over the state, and there were multiple outbreaks of hepatitis A which lead people to question many restaurants' food safety precautions. The state also got ranked poorly for food because they put sugar on white rice and called it a breakfast dish.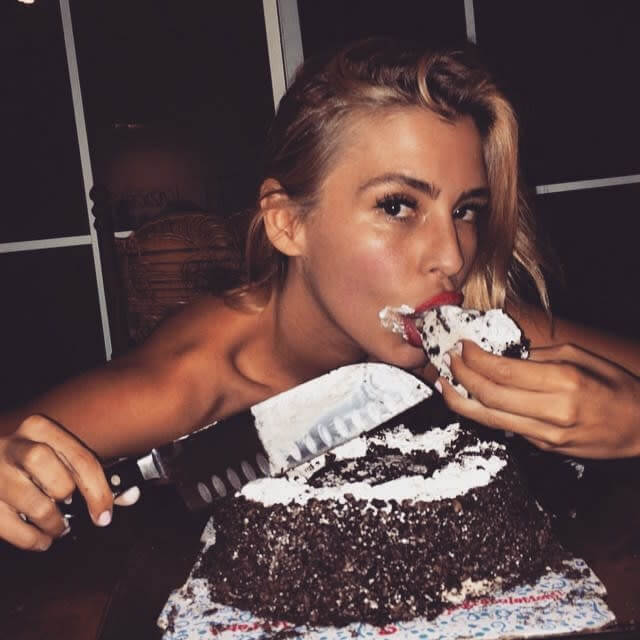 The saving grace of Arkansas is their possum pie, which is actually a delicious dessert with layers of chocolate and cream cheese with a pecan shortbread crust. Whoever named it did not think that people might be grossed out by the name, but luckily it doesn't contain any roadkill.
30. Virginia, Their Special Dish Involves Squirrel Meat
One of the best-known food products to come out of Virginia is their country ham. Just toss a few slices of that on a sandwich, and you will never want to eat any other ham for the rest of your life. Although, the state has a signature dish that really drags them down among food connoisseurs.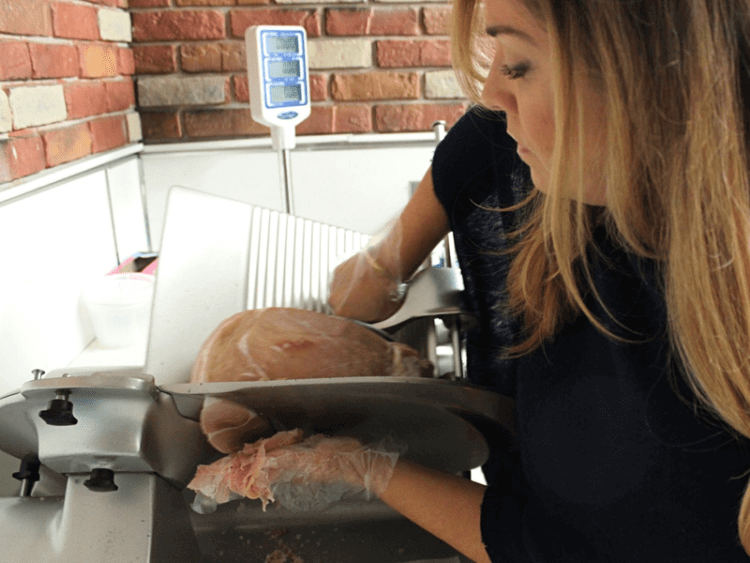 The unofficial state dish is "Brunswick stew," which doesn't sound so bad until you find out what traditional ingredients are used. The authentic way to make this stew is with squirrel or rabbit meat—those poor little woodland creatures.
29. Ohio, They Have The Best Ice Cream But The Weirdest Chili Dish
You can't mention Ohio without talking about the county's best ice cream, Graeter's. The ice cream is so beloved that the company started shipping it nationwide. Although this is a national treasure, it is the only good food to come out of Ohio.
The state lost its positive food reputation when locals decided to put chocolate chili on top of spaghetti and then top everything off with cheese. We are guessing you have to be after a very long night to love this dish, but it does not sound like it would be tasty or good for your body.
28. Vermont, Ben & Jerry's And Syrup Are National Favorites
If you are unaware, Vermont is home to the world-famous Ben & Jerry's ice cream factory. These delicious pints are loved by people all over the world. Vermont is also famous for their signature maple syrup that tastes like heaven.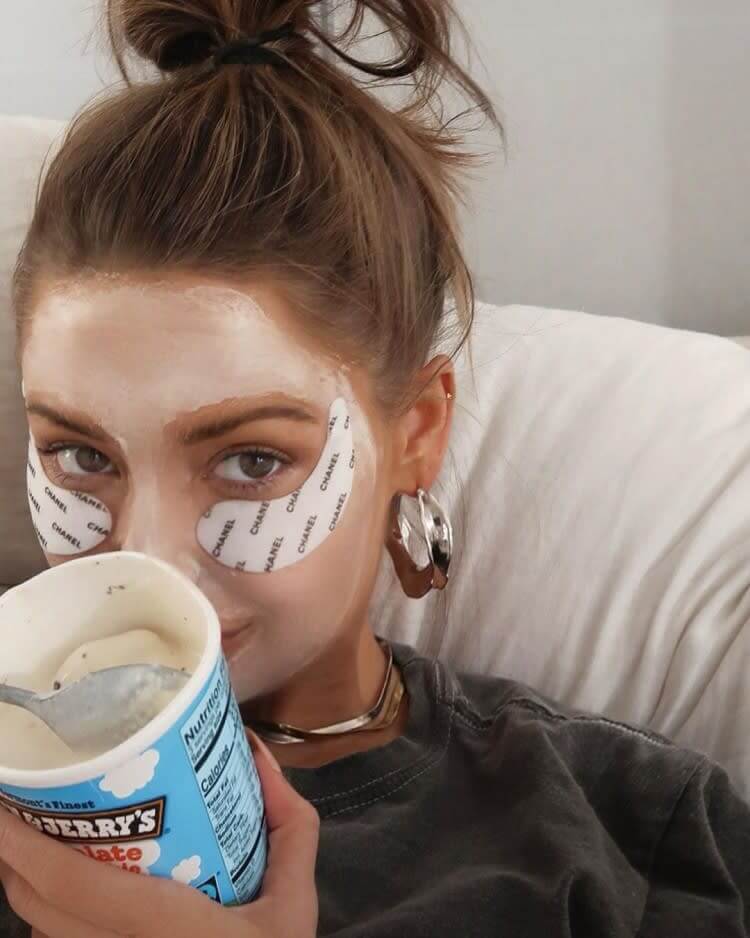 Sadly, you can't live off of ice cream and maple syrup. Vermont also has such quality cheeses that they pair with random things like apple pie. There is a famous creamery called Cabot Creamery, and they are known for their aged cheddar that makes the best grilled cheese sandwiches.
27. Indiana, They Have The Best Pub Food
In Indiana, you might be surprised to find out that pig brain is a local favorite. They bread and deep-fry it, then stick it in a sandwich with mustard and call it food. While brains may be a delicacy in many cultures, we are sure didn't plan to eat like that.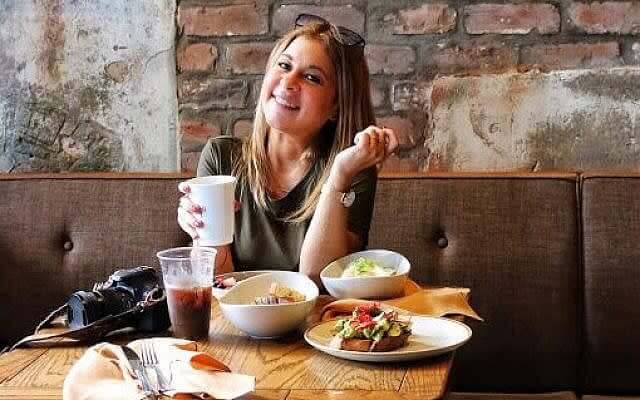 Luckily, you can find decent pub-style food in the Hoosier State. From burgers to wings, they have a selection that pairs well with beer and car races.
26. Mississippi, Two Words: Soul Food
If you are looking for something healthy, you might want to skip Mississippi because they are all about soul food. From cream mac and cheese to collard greens, this state knows how to cook up some food that reminds you of a warm hug.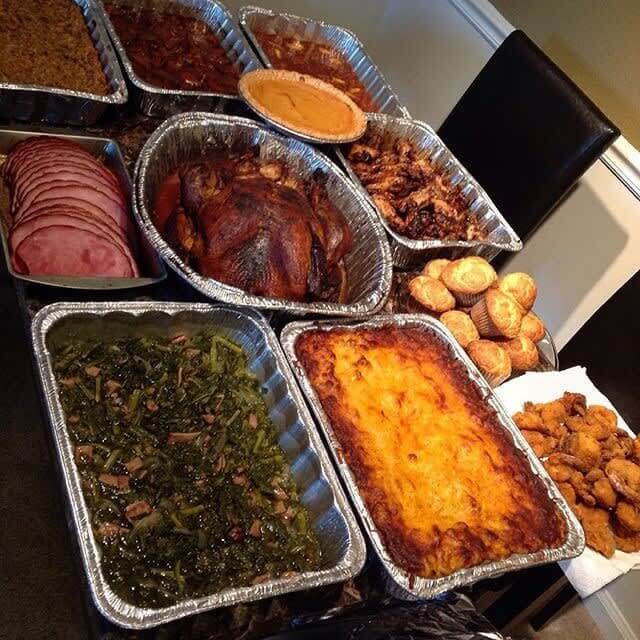 You might be wondering why Mississippi isn't in the better half of the list if it has such fantastic food, and there is a simple answer to that. Besides soul food, the Magnolia State is known for brining pickles in Kool-Aid. That is offensive to pickles everywhere.
25. Alabama, The State Is Known For A Dish That Isn't Even Southern
As we make our way into the better half of the list, Alabama is in the middle because it has the worst of the best food in the US. Most southern states can pass for having tasty food because they all know how to make signature homestyle dishes, and Alabama falls in the middle.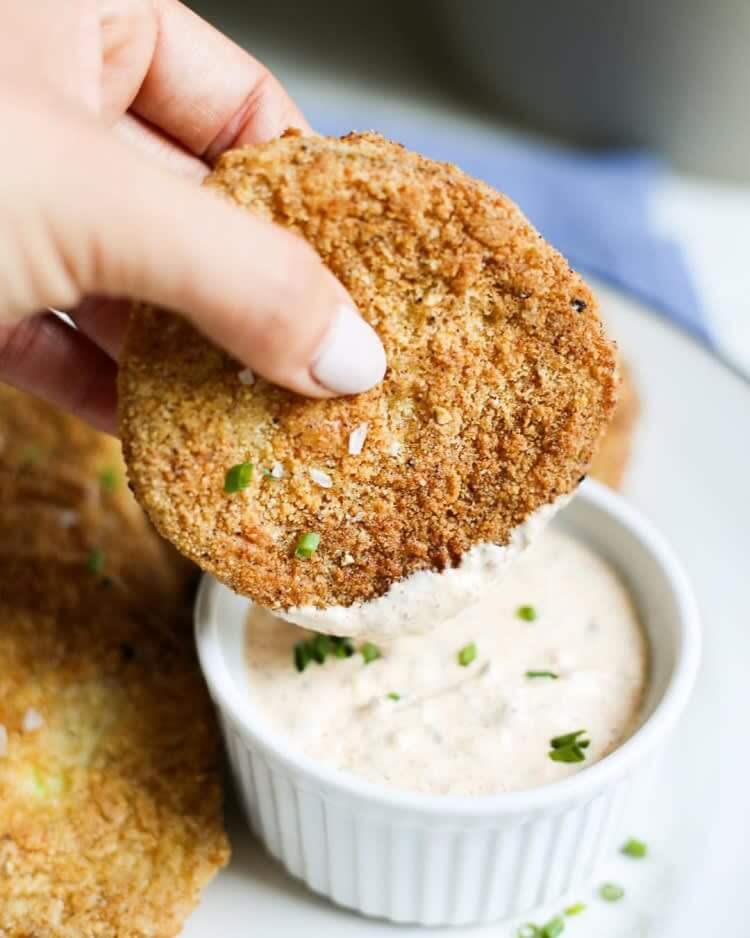 Alabama's signature dish is fried green tomatoes, and that did not originate in the south. The recipe is thought to have originated in Ohio or come from Eastern European Jews. However, Alabama claimed it as their dish.
24. Georgia, Food Combinations That Will Make Your Cholesterol Rise From Smelling Them
Georgia is known for its juicy peaches and salty peanuts, and everything else that embodies the southern spirit. The Peach State would have been ranked high if it weren't for Paula Deen's culinary concoctions.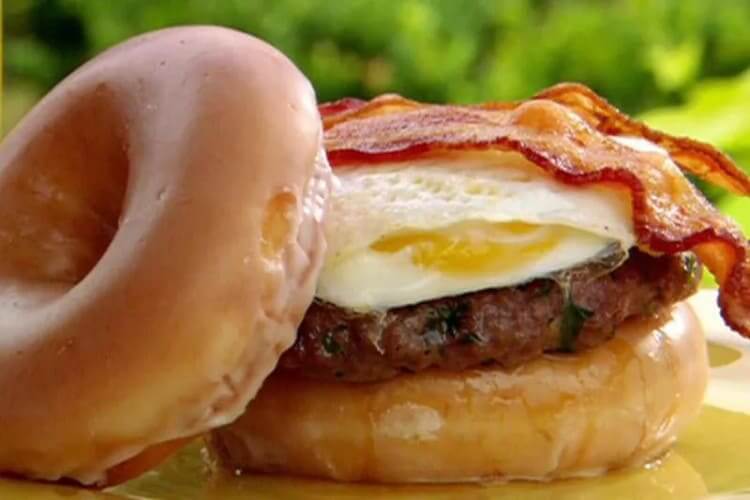 Deen made two signature dishes for her home state, including banana-split brownie pizza, and bacon, egg, and cheese between two Krispy Kreme donuts. We don't know if anyone could handle that much butter and grease, but southerners seem to love it.
23. Kentucky, Besides Fried Chicken They Have Many Other Classics
While many people only associate Kentucky with fried chicken, the state has so many other popular dishes to offer. Most people in Kentucky would prefer the other signature dishes like the Hot Brown sandwich, Derby pie, and beer cheese.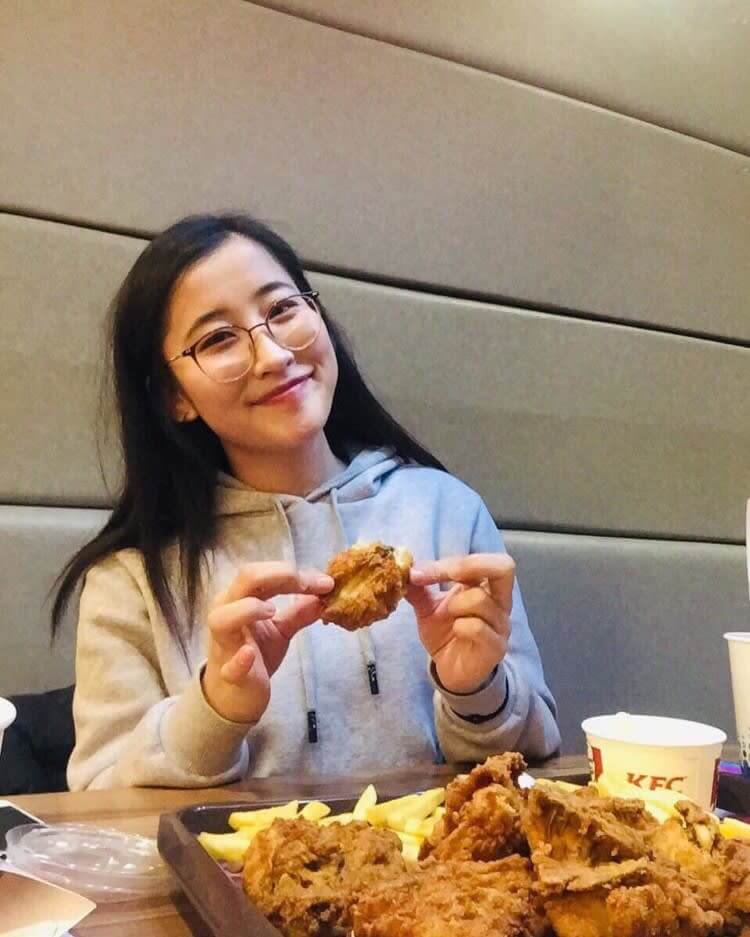 Kentucky's Hot Brown sandwich is the perfect drunk food, consisting of turkey, bacon, and Mornay sauce. You can also enjoy a spread made from beer and cheese as well as cornbread souffle. Kentucky is much more than fried chicken, and locals would be happy to share that with you.
22. Missouri, The Best Barbecue In The South
Grab your wet wipes and bibs as you head to Missouri for some of the best barbecue food in the country. The state is known for impeccable bbq joints in Kansas City, which put it on the map in terms of food.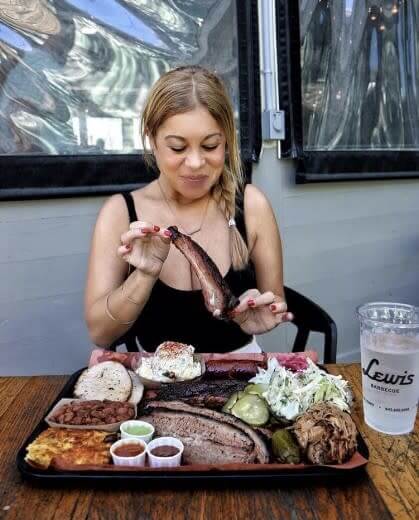 However, once you leave Kansas City, you might be disappointed to find out what other concoctions Missouri has created. They have yeast-free crackers that they call pizza and processed provolone cheese. These things prevented Missouri from being ranked higher on the list.
21. Colorado, The Expat Community Makes The State Memorable For Food
Colorado has a signature dish inspired by Mexico called green chili. Many people claim it is bland and boring, but the thin air helps things taste better, so people believe it is good. The Centennial State is another place to get Rocky Mountain oysters, but again we would avoid those.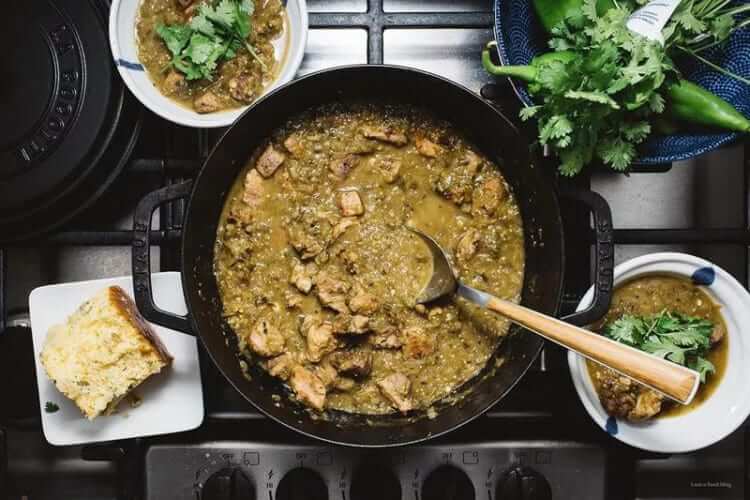 The hail mary of Colorado in the culinary world is their Vietnamese food. There is a large population of ex-pats who have brought the taste of their home country to the midwest. It is something you don't want to miss when you visit.
20. Massachusetts, Their Clam Chowder Is Out Of This World
Massachusettes is known for its delicious seafood and hearty clam chowder. The Bay State has also become famous for its baked beans and whitefish. They can do no wrong when it comes to seaside inspired food.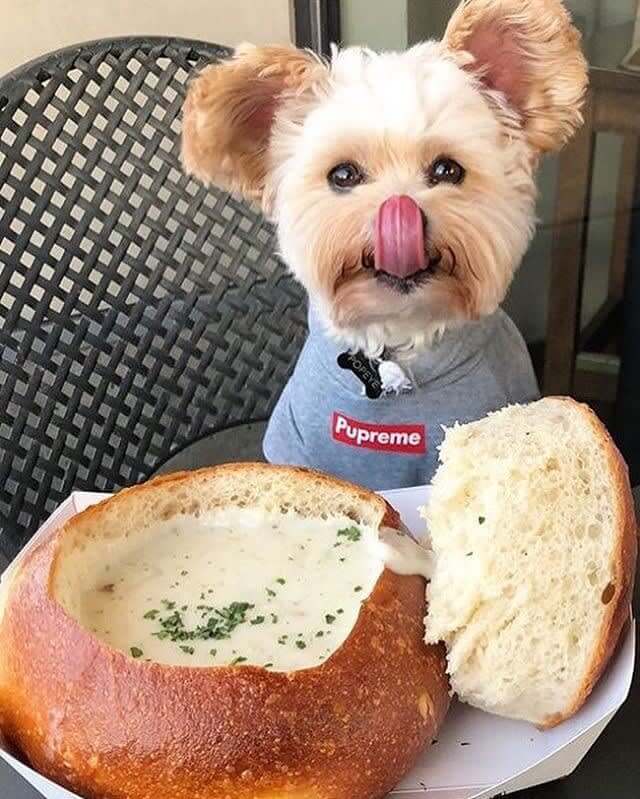 Massachusetts' only downfall is the local love for the "fluffernutter," which is peanut butter and marshmallow fluff sandwich. From grade school until they are old and grey, locals consider this a dietary staple.
19. Minnesota, They Make Wild Rice Exciting Again
You might be confused as to why Minnesota is ranked this high, considering most of their food originated in Sweden. The Swedes aren't known for their culinary attributes, so what makes this state so special?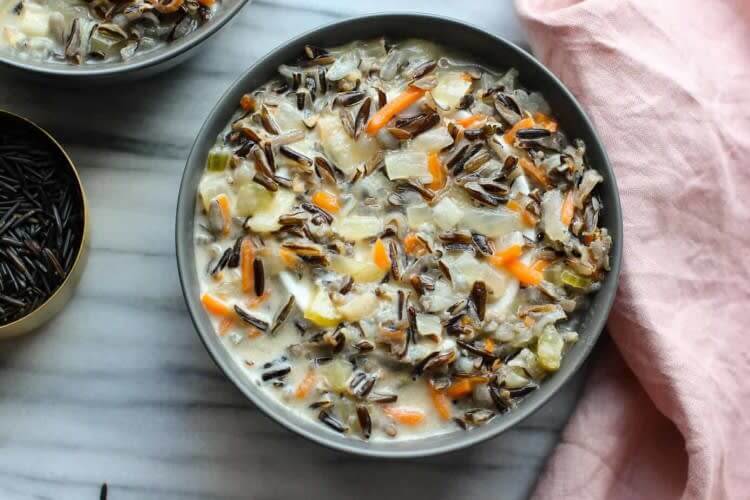 After breaking free from the cured whitefish, Minnesota locals found a way to make wild rice more exciting. As the state grain, wild rice has been transformed signature soups, bread, and desserts. They also farm the most turkeys in the country.
18. Wisconsin, Cheese, Cheese, and More Cheese
Where else in the US would you go for the best fresh cheese other than Wisconsin? The state is known as "America's Dairyland" for a reason, and no other state can compete with Wisconsin when it comes to cheese. This dairy-loving region paved the way for their signature dish, the butter burger.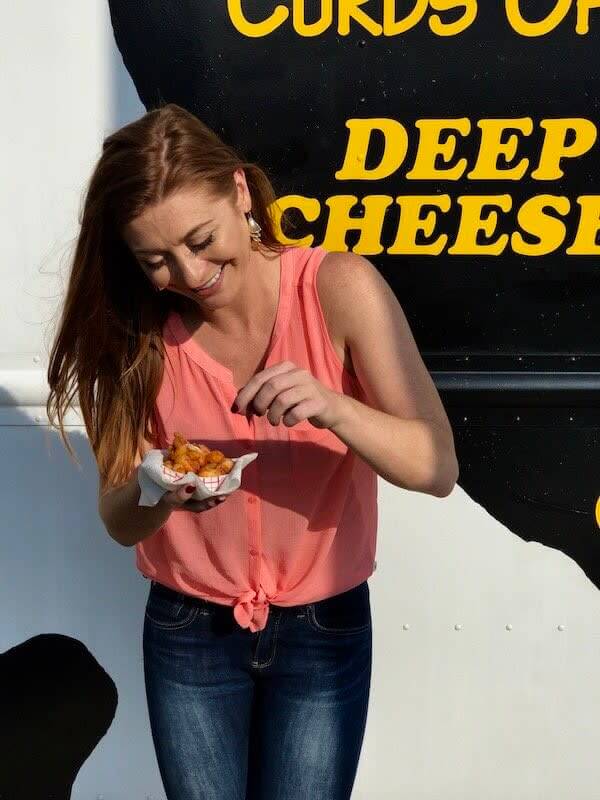 The signature Wisconsin butter burger is a regular burger with cheese and onion, but each ingredient is dripping with butter. It sounds like a heart attack waiting to happen, but locals swear you have to try it at least once.
17. Michigan, Their Double-Baked Bread Will Make Your Mouth Water
Michigan is known for its Great Lakes and automobile factories, but it also has excellent food. The Wolverine State is home to Kellog's headquarters, so cereal is a suitable meal at any time of the day. Detroit also has its own style of pizza made in the shape of a rectangle.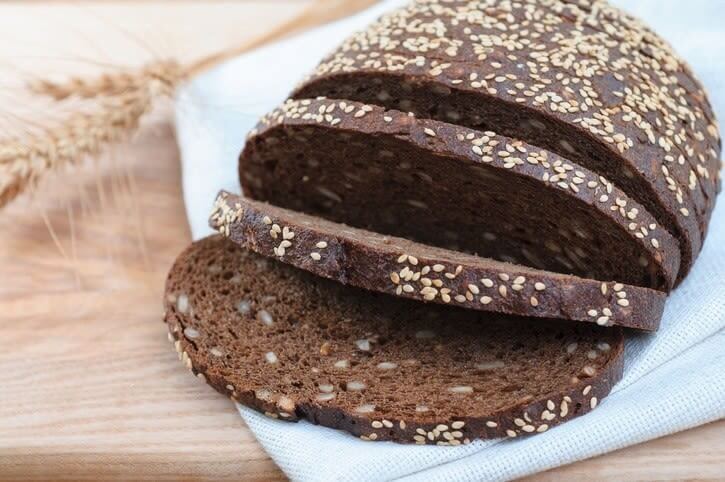 One thing many people don't know is that Michiganders are famous for their double-baked rye bread. They know how to make the perfect sandwich bread that will change the way you think about carbs.
16. Connecticut, The State With All The Best Tastes Of New England
Connecticut is the place where you can find hints of New England cuisine mixed with tri-state area favorites. From their signature white slice, which is clam pizza, to the steamed burgers, the Nutmeg State turns out some fantastic dishes.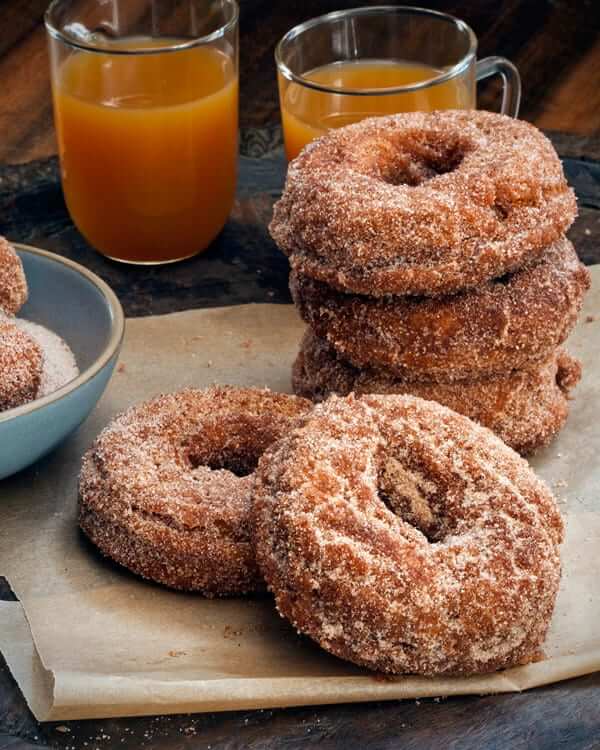 Out of all the things to come out of Connecticut, the apple cider cinnamon donut is the best you can find anywhere. It is the perfect fall treat, and the people of Connecticut have perfected it. You can also find the best grinder sandwiches in this state.
15. Maryland, If It Doesn't Have Crab In It, We Don't Want It
If you are a Maryland local, you know a thing or two about good crab. Maryland blue crabs are the claim to fame for the Old Line State, and they will defend these crustaceans to the death.
From crab cakes to crab flavored chips, Marylanders will incorporate this bottom feeder into any and every dish. They also have an obsession with Old Bay seasoning, and even put it on ice cream.
14. South Carolina, They Are Known For Their Sauces
South Carolina is well known for their signature sweet tea, but they also have another culinary attraction. The Palmetto State has a trail dedicated to the culinary art of barbecue. This state has the best barbecue sauce in the nation, and they put it on everything from shoulders to ribs.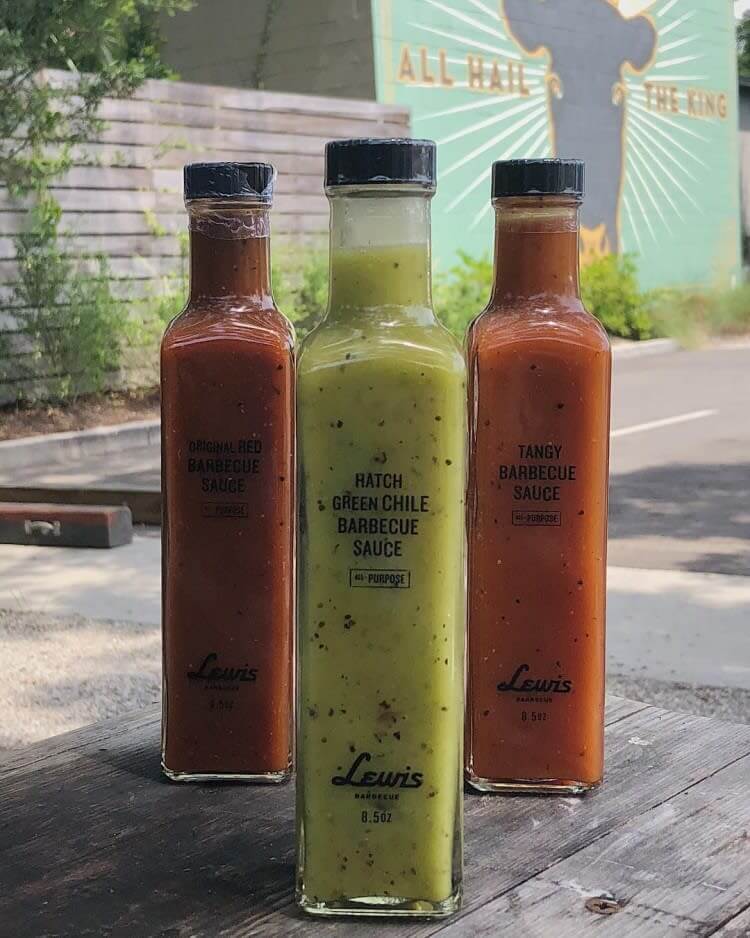 If you aren't a barbecue fan, you can visit the coastline for a bowl of amazing crab soup. It looks like clam chowder but do not compare them or you might start a war between New England and South Carolina.
13. North Carolina, Like South Carolina, But Slightly Better
North Carolina and South Carolina are pretty similar with the food creations. North Carolina is known for its Lexington-style barbecue that uses ketchup-based sauce mixed with vinegar.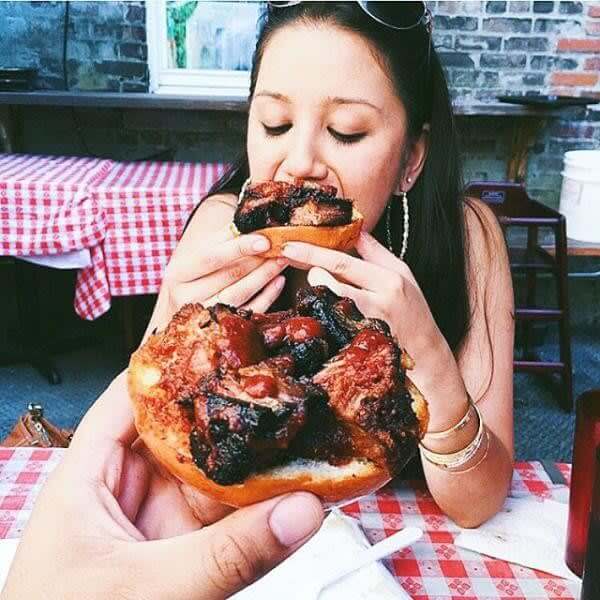 North Carolina is also famous for its fresh shrimp and grits. This is a southern classic that they have perfected. The best-kept secret by locals is Ruth's pimento spread, which they use on everything from crackers to grilled cheese.
12. Hawaii, Besides Spam They Make Amazing Fusion Food
When people think of food in Hawaii, their minds automatically go to a classic can of Spam. However, once you get past the Spam, Hawaii has a wide variety of delicious fresh foods. The Aloha State is inspired by east and west fusion cuisine.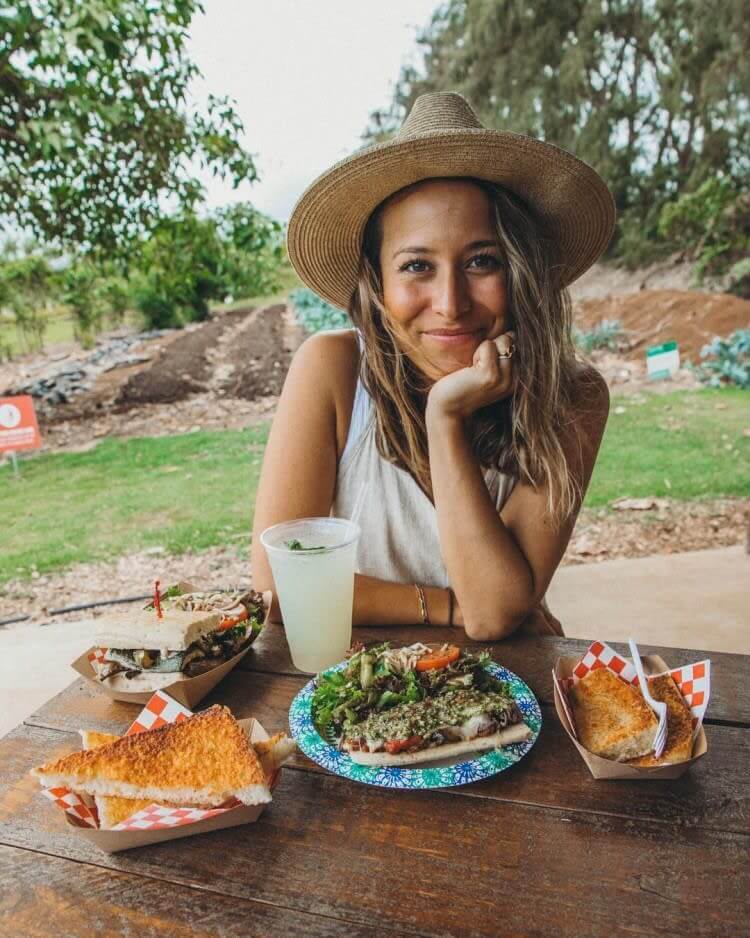 From the fresh seafood to the whole pig roasted at a luau, there are many foods to try in Hawaii. They incorporate many Asian influences that give their food some extra points. We can't forget to mention shaved ice as well. These are all foods you need to try on your next tropical vacation.
11. Pennsylvania, The Cheesesteak Is Part Of Their Local Culture
Pennsylvania is a vast land filled with people from many different backgrounds. From the Amish and Mennonites to the hipsters in Philly, they have diverse culinary tastes. Despite the unique mix of people, Pennsylvania is known for one food, and that is the Philly cheesesteak.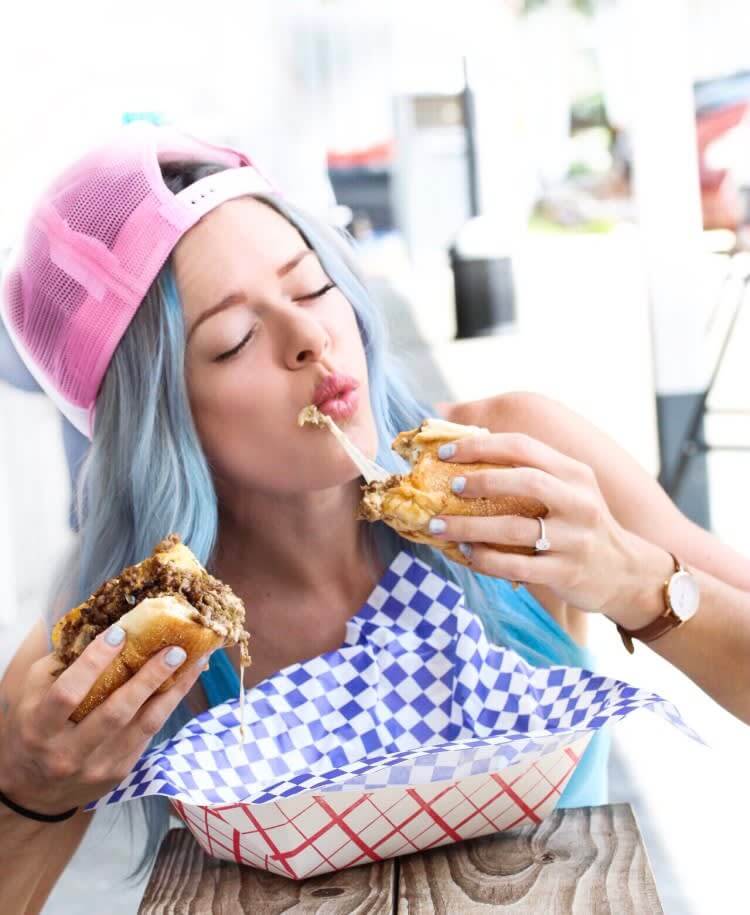 You can't argue that Philly's signature dish is the best in the country. They just know how to combine the right meat and cheese to warm your soul. Besides the signature sandwich, the Pennsylvania Dutch community has the only true regional food in the US.
10. Maine, The State For Seafood And Dessert Lovers
If you are a local in Maine or you make an annual trip to this northeastern state, you will know that they love their lobster. From lobster rolls to lobster mac and cheese, no other region can make this crustacean taste better.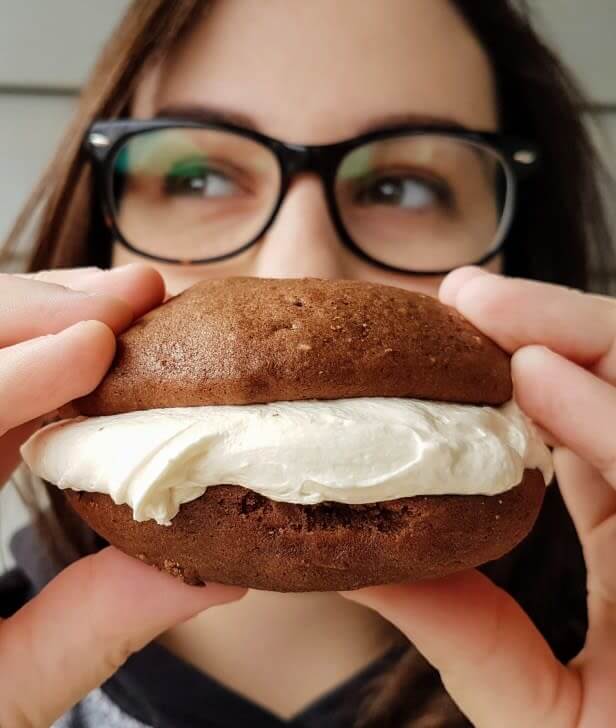 If you are not into seafood, you can also find many dishes containing locally grown blueberries and strawberries. The best non-seafood dish to come out of Maine is their famous whoopie pies. Once you have had one, you will want to eat them for the rest of your life.
9. Washington, They Take Inspiration From Different Cultures To Create Tasty Delights
On the other side of the country from Maine is the Evergreen State. Washington is best-known for its Pacific Northwest seafood like fresh salmon. The locals also know their way around real oysters better than anyone else.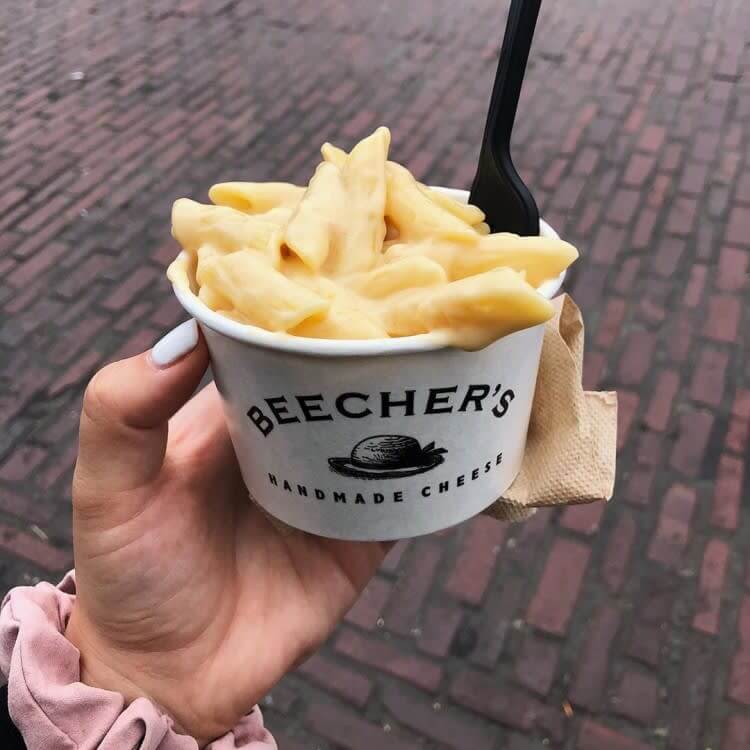 Washington sets itself apart by taking inspiration from a variety of cultures like Japanese and American Indian flavors to create signature dishes. They also have world-famous mac and cheese at Beecher's in Seattle.
8. New Jersey, Did Someone Say Diners?
New Jersey is the diner capital of the world, with over 400 diners in the state. Here you can find eight-page menus with anything from breakfast to greasy late-night eats. While the state is best known for the vintage eateries, it also has a huge Italian influence.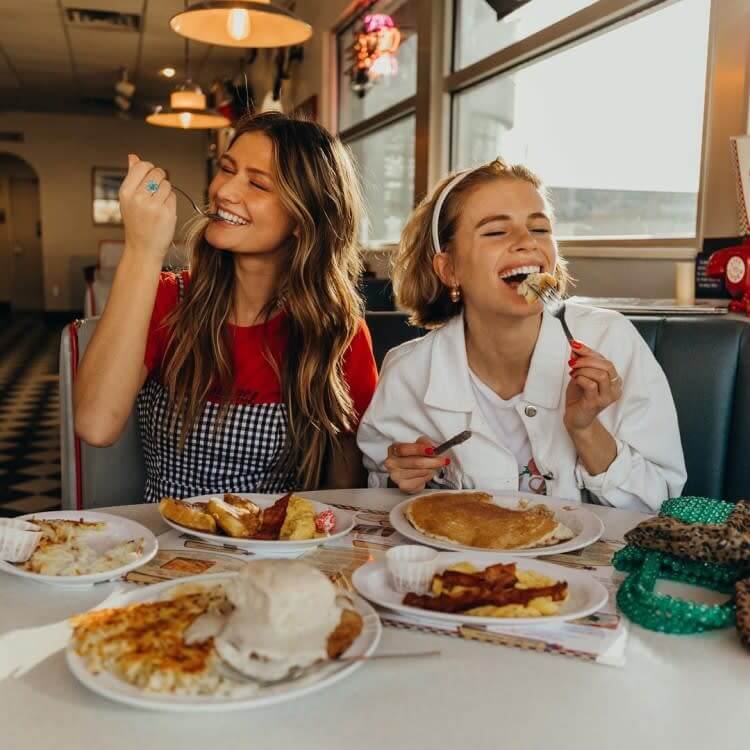 New Jersey's substantial Italian population means that there are many places to find pizza, pasta, and a tasty cannoli. The state has a long history of immigrants that shaped the culinary scene to what it is today.
7. Oregon, The Diverse Population Makes For Great Dishes
People often think of IPAs and granola when they talk about Oregon and food in the same sentence. However, there is so much more to discover in the state's culinary scene. The Beaver State has a year-round farming industry, so residents love to eat fresh, local food.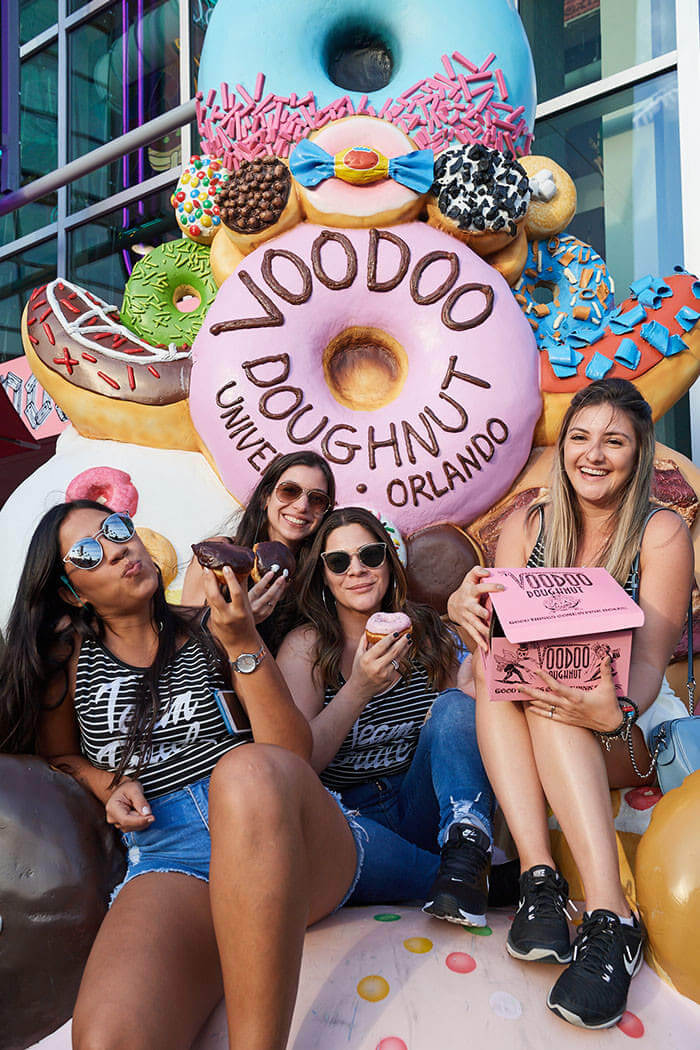 In the capital city of Salem, there are many people from diverse backgrounds that bring different flavors to their signature foods. Oregon is also the only state where you can hunt for wild truffles.
6. Tennessee, It's Difficult To Choose One Loveable Dish
Thanks to Nashville, Tennessee made the top ten on this list. When you visit this southern state, you can't go wrong with their fried chicken, pickles, or sweet potato fries. Also, their biscuits and gravy will put you into a food coma, but it's worth it.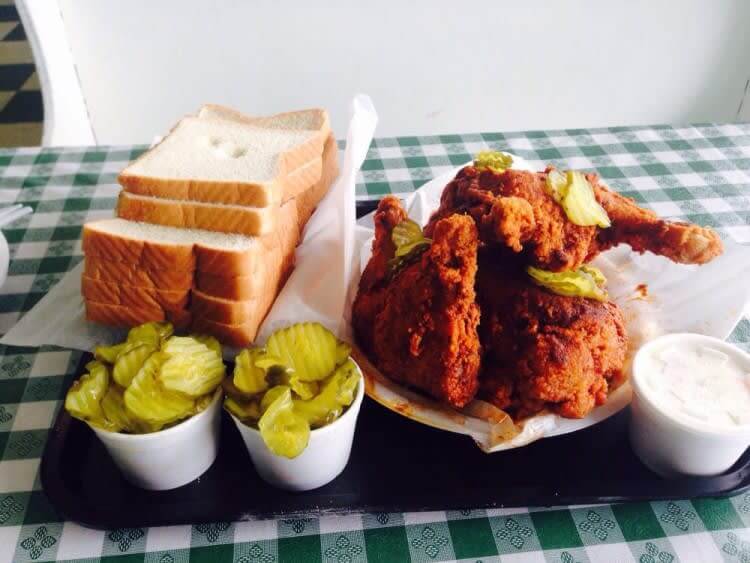 Tennessee locals are serious about their food when it comes to barbecue, catfish, and country ham. One thing people say to avoid is the Elvis sandwich, which is peanut butter, bacon, and bananas.
5. Illinois, Don't Try To Diss Their Hot Dogs
From deep-dish pizza to a variety of hotdog styles, Illinois knows how to make good food. Specifically, in Chicago, people are serious about their hot dogs. They took flavors from Polish, Italian, Mexican, Serbian, and Pakistani cooking to create the perfect hot dog.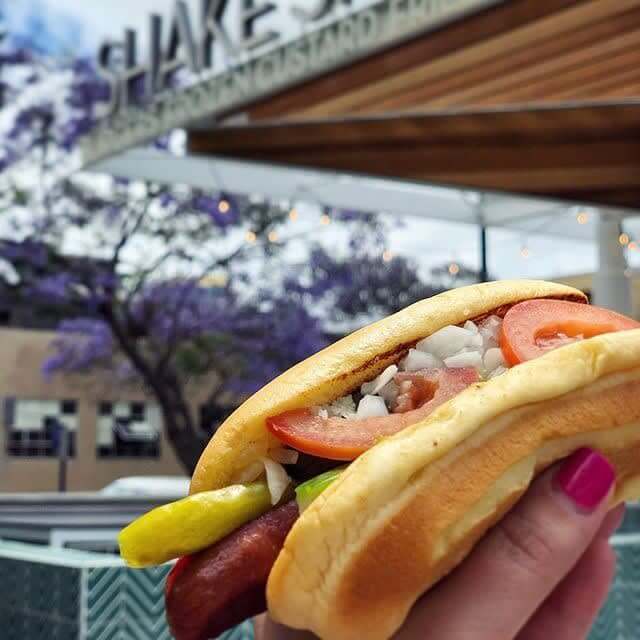 Illinois' other signature dish is Jibarito, which was created by a Puerto Rican restaurant. It is a sandwich on two plantains with meat and cheese that is a local favorite. We also can't forget to mention that Illinois is home to the world's largest maker of gyros, Kronos.
4. Texas, They Invented The Hamburger
Texas has a big reputation for its food. The Lone Star State is known for its invention of Tex-Mex created by the Tejano people of Texas. The state can also be credited for the invention of the hamburger.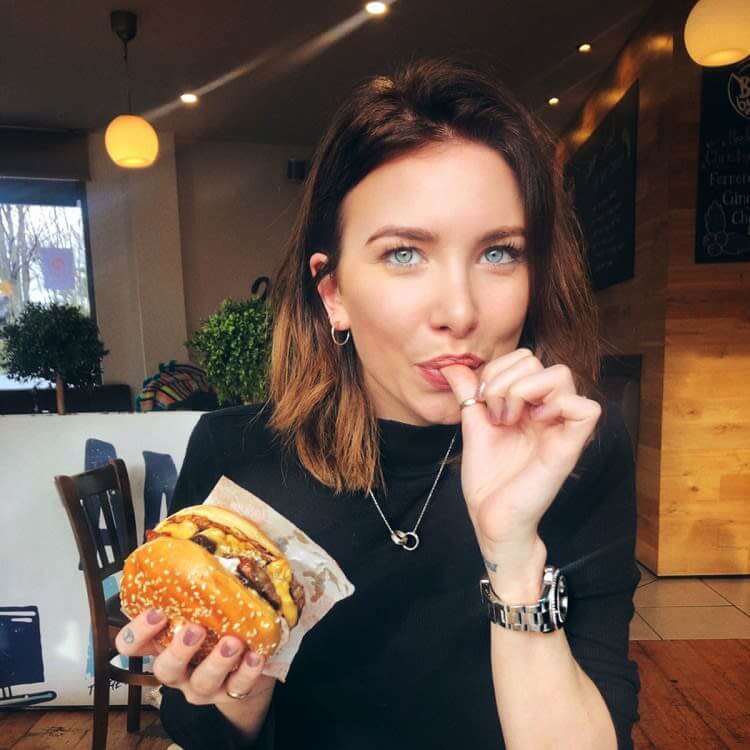 In Texas, you can find a wide variety of finger-licking barbecue joints that pair well with a refreshing frozen margarita. They love to take their time with their cooking by slow roasting all their meat.
3. Louisiana, One Of The Few Places With Serious Food Traditions
Louisiana had to be in the top three for its traditional Creole and Cajun foods. The Bayou State is like the food capital of America from the gumbo and jambalaya to the beignets at Cafe Du Monde. There are so many fantastic options; it's hard to pick a favorite.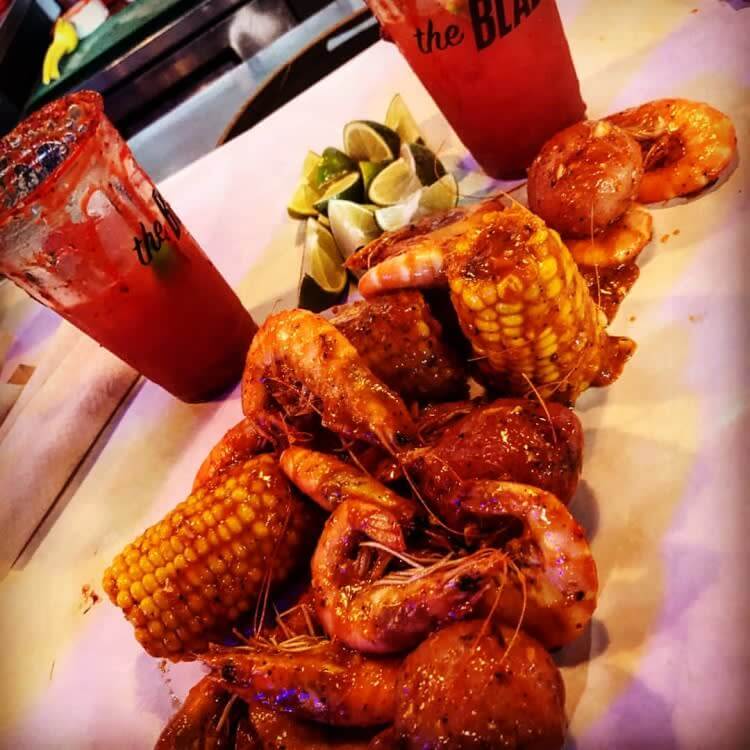 The food in Louisiana is unmatched, and they have mastered their signature style of cooking. If you love those bold flavors and fresh ingredients, head to Louisiana for a taste of the bayou.
2. New York, How Do You Choose Between Pizza And Bagels?
How do you categorize the food in New York? There are so many different cultures and flavors, it is hard to lump them all into one category. New York is mainly known for its incredible pizza and bagels that no other state can beat.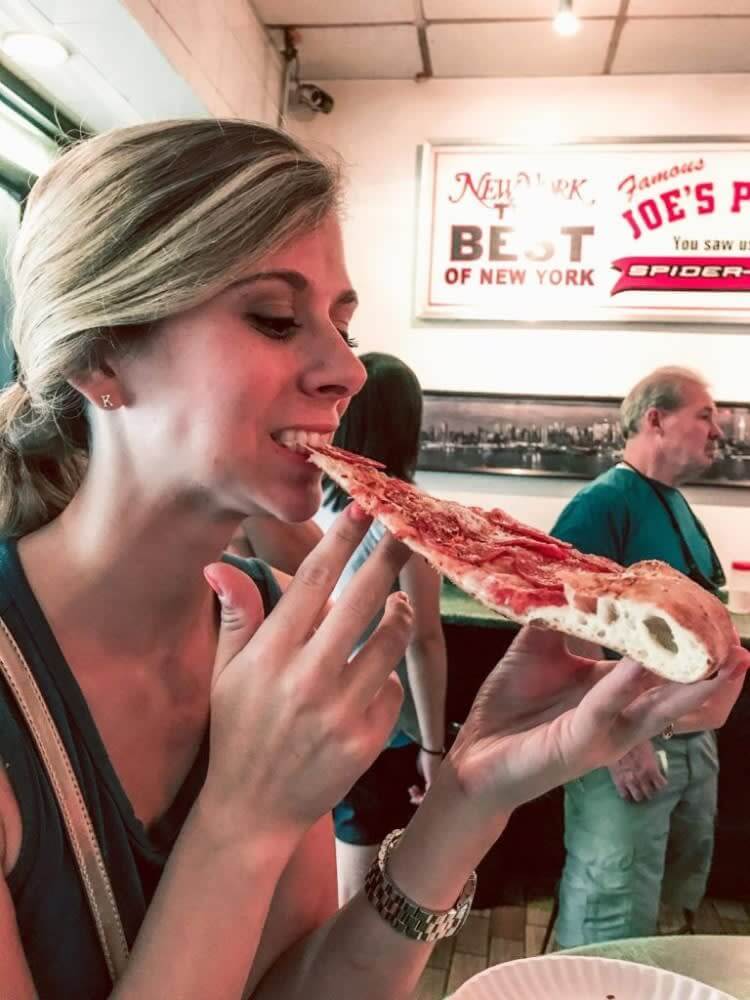 New York is a melting pot of culture, so you can find ethnic cuisine that is hard to find in other states. From Serbian and Yemeni to Danish and Barbadian, you can taste flavors from all over the world right on the east coast.
1. California, There Is Something For Everyone
Out of all the 50 states, California continues to reign supreme in the culinary scene of America. Like New York, California also has a wide variety of cultures that allow you to taste foods from all over the world. Also, the Golden State has a vast agricultural supply that grows fresh produce for the entire state.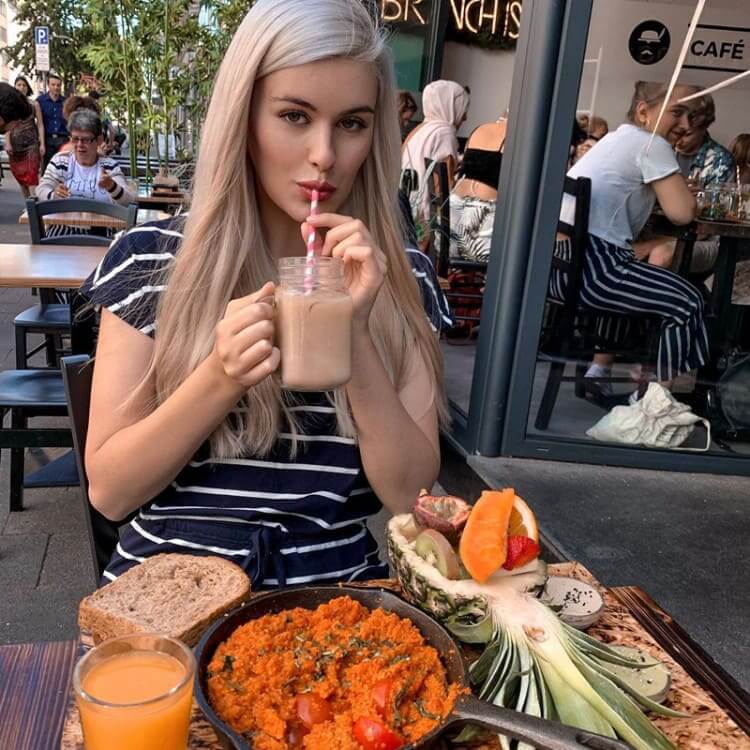 From the trendy restaurants in LA that have Michelin stars to the Mexican inspired food trucks and the classic In-n-Out burger, there is something for everyone to enjoy. California has it all, and they are always finding new ways to up their game in the food world.
Unusual People We Would Only See At Walmart
Ashley Lez
This article was originally published on Kueez
Going to Walmart is always an adventure. The superstore attracts people from all walks of life, which means that you never know who you are going to see or what strange situations you will encounter. From people with exotic pets to unique fashions, these are the strangest people spotted at Walmart. Continue reading to see the hilarious people of Walmart.
"Uggs"
There are some people who love designer brands, but those brands can be very expensive. This person wanted a pair of genuine Uggs but they cost a lot of money.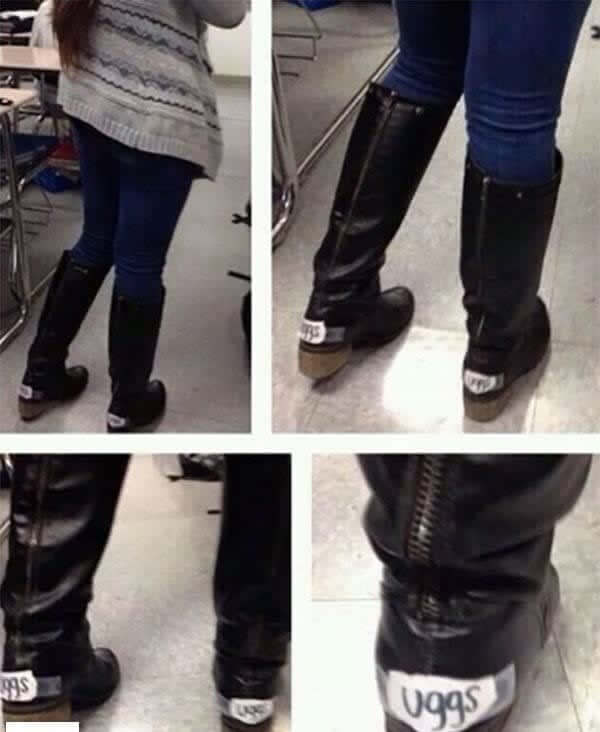 Instead of buying a knock off pair that looks similar, this person chose to tape on a piece of paper with the word "ugg." Interesting choice, but not very believable.
Roles Reversed?
Okay, we are a bit confused here. Don't you think the mom should be pushing the shopping cart and not the kid?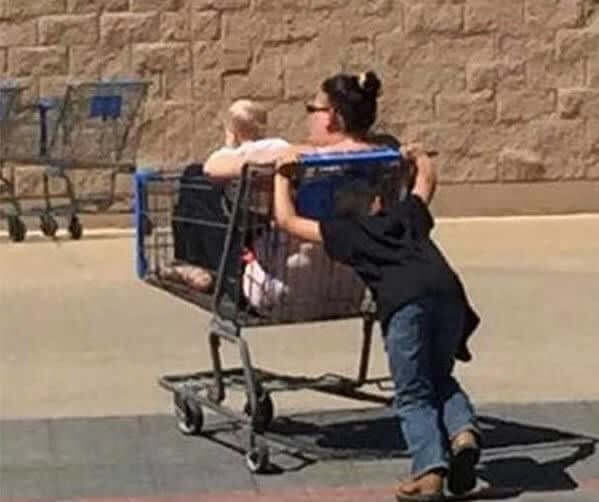 We are not judging anyone here but we cannot think of any possible explanation of this one, especially when the lady has a toddler with her. Needless to say, it could be dangerous for her and the toddler.
Men… Take Notes
If any man wants to look classy and sexy at the same time, now is the time to take notes. We can't really explain what type of look this guy wanted, but he surely nailed it big time.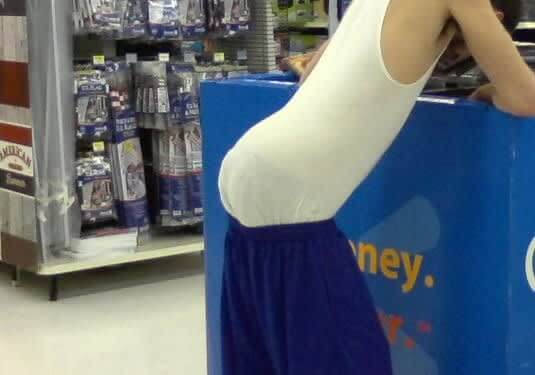 We thought those days are gone when jeans were low enough that the underwear was hanging out. Well, we were wrong.
Advice: Don't Mess With Her
Some may find this t-shirt funny, but our guess is that most people will find it intimidating. As your well-wishers, we would highly advise you not to mess with a person wearing a shirt like this.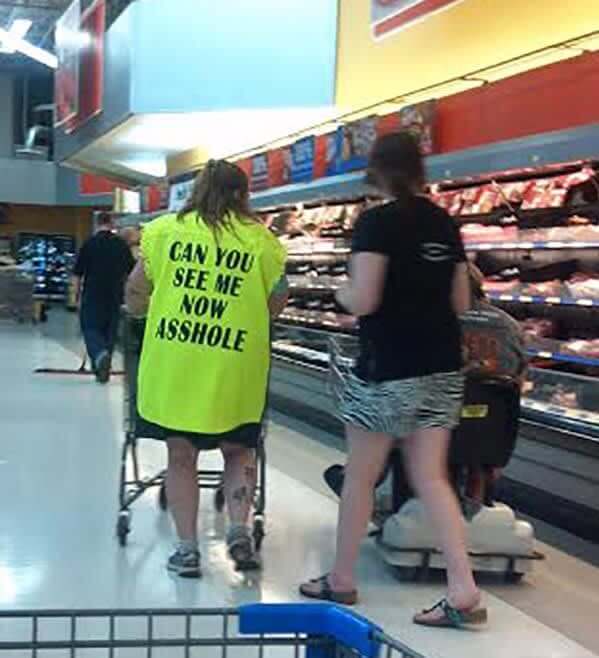 In reality, maybe she is capable of a lot more than this. But we have to look at the other side of the story as well. There is a possibility that this woman had some really bad experiences in the recent past.
Conga Line Scooter Style
Whenever you shop at large superstores like Walmart, you are bound to see people using electric scooters. Although, you might not see them in a conga line style like this picture.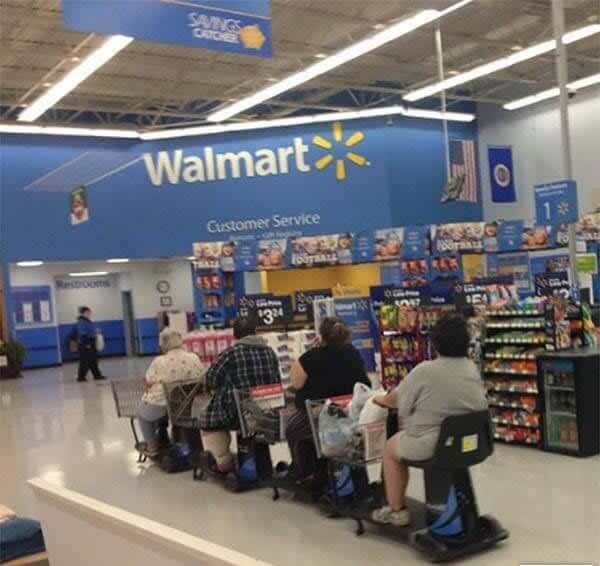 These carts are for people unable to walk around the store, and we are guessing that these people are using them to mess around.
She Can Walk!
As we said before, electric scooters are supposed to be used by people who cannot get around the store easily. This woman seems to be perfectly capable of climbing, so we're confused as to why she chose to use one of those scooters, but to each their own.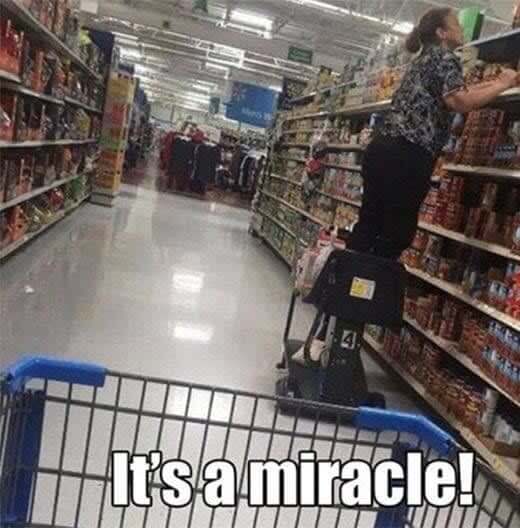 She got caught on camera, and it's a miracle she didn't fall. We do not suggest using scooters as step ladders, that's for sure.
"By The Power Vested In Me By This Walmart Store, I Now Pronounce You Man And Wife"
People dream about their weddings for their entire lives. When you picture the venue for your wedding, you might be envisioning a church/temple or a wedding hall, but we bet you weren't picturing the aisles of Walmart.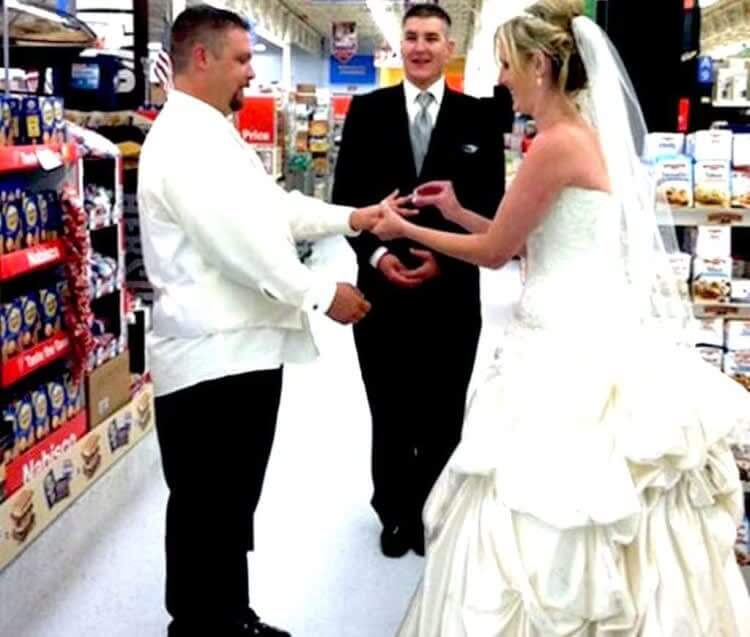 This couple must have a deep connection to this store because they decided to have their special day in the snack aisle. That is bizzare, yet romantic.
Monkey Business
When you think of the average pet, you might think of dogs, cats, fish, or maybe a hamster. Typically, monkeys are found in the wild, and should not be pets, but this woman is going against the norms.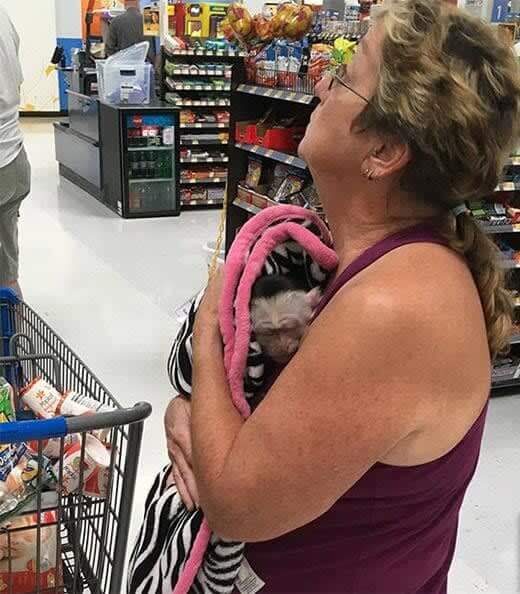 Animals become part of your family, and this woman thinks of her monkey as a child. Maybe people thought the monkey was a newborn baby. Surprisingly, you will find more exotic animals people have seen in Walmart on this list.
No Shirt, No Sunscreen, No Problem
During the summer, many people enjoy catching some sun, and sometimes they forget to apply sunscreen. This girl might want to pick up some aloe while she is in Walmart because that is a severe looking sun burn.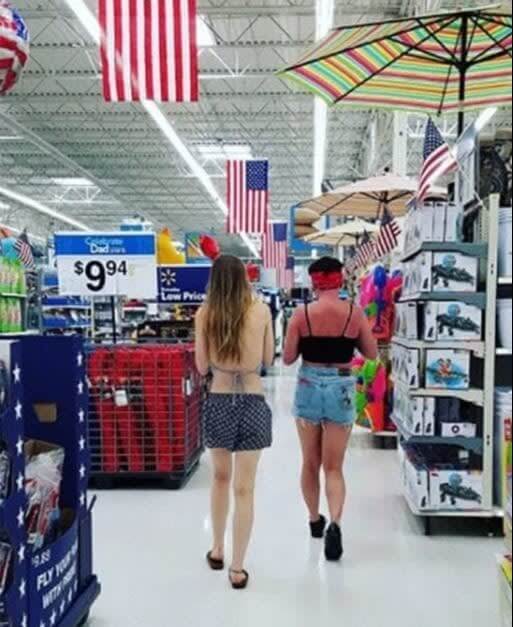 She should also pick up some strong sunscreen for her future beach days. Your skin is important; try to protect it as best as you can.
Information We Didn't Need
One must admit that this is a pretty crude t-shirt. Some people may find this t-shirt funny, but we'll speak for the masses here when we call this type of humor unpleasant.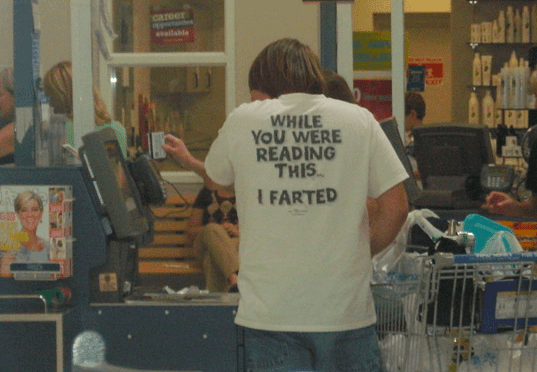 We would recommend wearing something that doesn't share too much information.
Starting a New Clothing Trend
After looking at this picture, we started a Gofundme campaign to collect enough money that we could leave planet earth. We are just speechless. If this is the way that people dress nowadays, we're not sure how to handle it.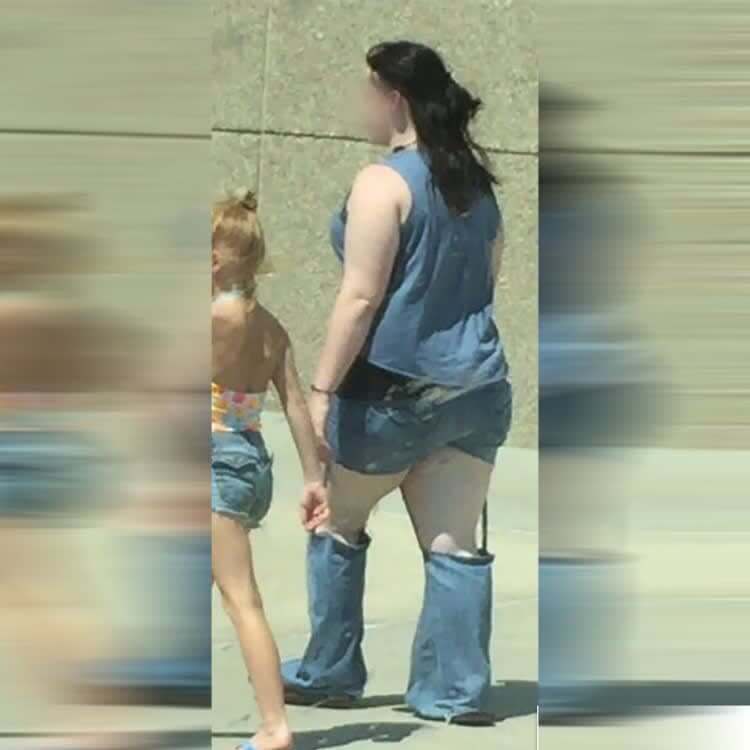 This – we don't know what to call it – is an odd look to say the least. We hope it's at least comfortable.
Shop 'til You Drop
Well, this man literally took the saying "shop 'til you drop" too seriously. He is obviously really tired from his shopping trip and just wants to get some rest.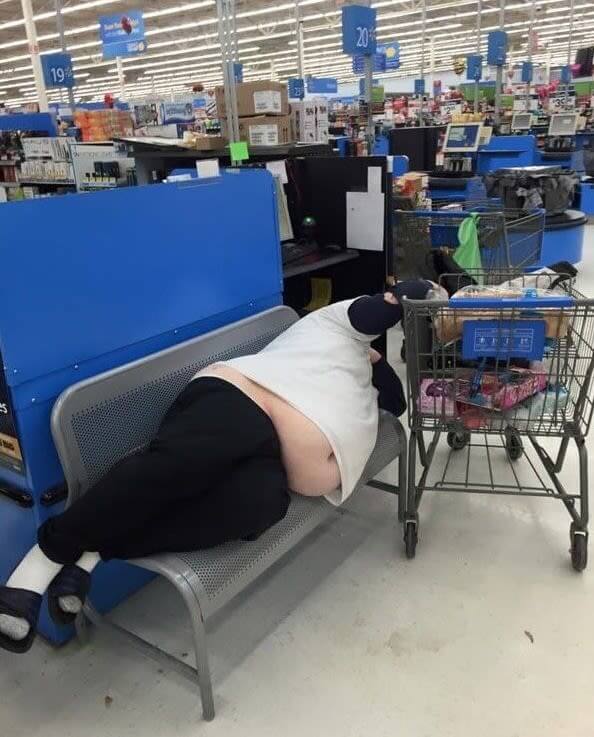 Sometimes a power nap is needed is regain the energy levels in the body, even if it means taking a nap in the middle of Walmart.
Emotional Support Animal
Here is another exotic animal that someone brought to the store. This lizard is clingy and didn't want to be left at home while his owner went to the store.
He could be an emotional support lizard because these days, when every animal is a basically an emotional support animal.
Poor Parenting
We have seen some parents doing weird things with their kids at Walmart, but this one certainly tops the list. The fact alone that the mother is unbothered by her child putting a bag over their head is a little concerning.
It may seem like poor parenting to us, but who knows it may just be another day in her hectic life as a mother.
Multi Tasking
Taking time to unwind and put on a facemask is a great way to practice self-care. This girl was in the middle of her mask when she remembered she needed to grab a few things from the store.
When she realized she had to go to the store, she was so flustered that she forgot to take off her face mask. At least she is multi-tasking.
"I Love Meat!"
Some people work demanding hours and rarely find time to sleep. When they can find a place to lie down and close their eyes, it doesn't matter if they are in the meat section at Walmart.
This woman was past the point of needing a nap and decided to make a bed on top of the steaks. She also used other packs of meat as a blanket to keep her… warm? We're confused.
That Thing Looks Heavy
If their goal was a record for the longest and thickest dreadlocks, this man would probably win. That must be heavy to carry around.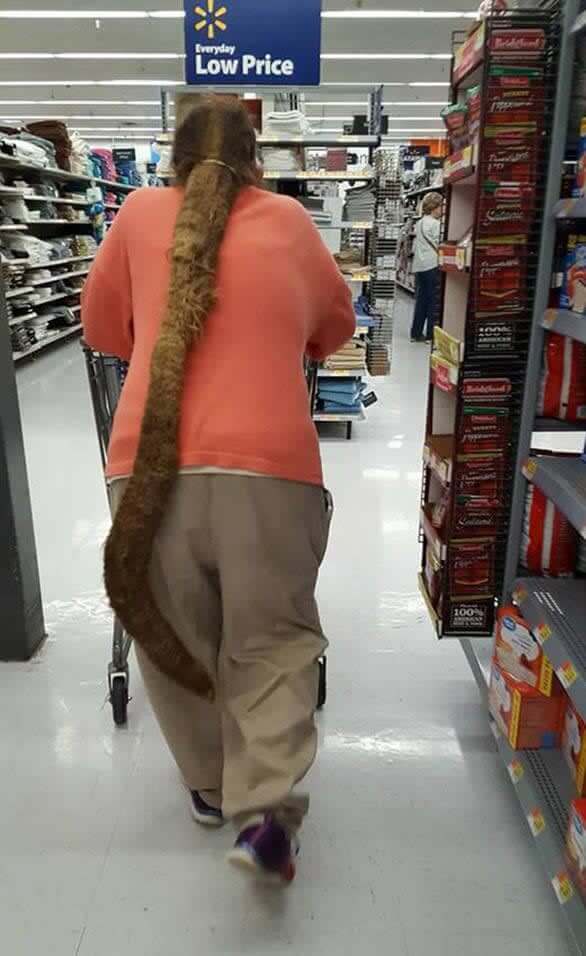 We wonder what this man would look like without his giant dreadlock. It's a commitment for sure!
Turtle Time
If you can bring pretty much any other animal into Walmart, why not bring your turtle. We didn't know that they made leashes for turtles.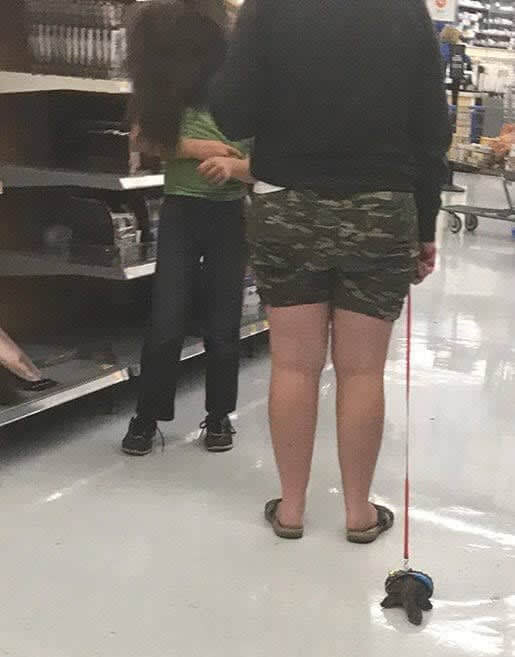 Turtles are known for being slow, so it might take a long time to walk it around the store. This person would be better off carrying the turtle.
"That's $100 for the Baby"
We know that babies can sleep almost everywhere. This photo proves that babies don't mind sleeping anywhere.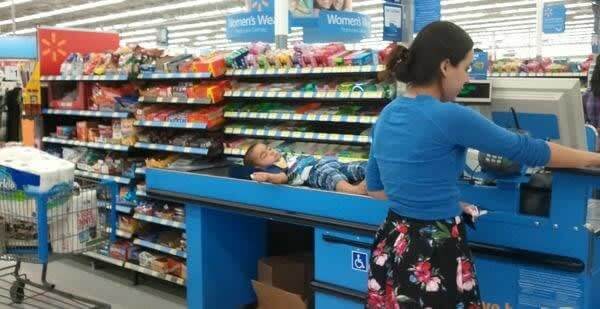 The mother had to shop for household items and the baby was exhausted. The baby looks cute sleeping on the conveyer belt.
Sneaker Sandals
When you grow out of an old pair of shoes, your first instinct might be to throw them away or donate them. Instead, you should think about redesigning them.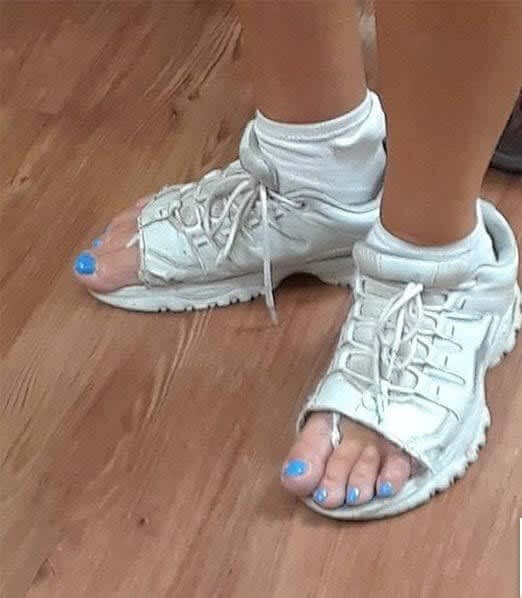 This person took a pair of old sneakers and made them into sandals. This look is unique, and you can say that you have a one-of-a-kind shoe.
The Sign Says It All
These days, it is important to be politically correct. Sometimes people make mistakes because they don't know any better, but this person is here to tell you exactly how you should address them.
He identifies as a woman, and he is wearing a sign to show that because he wants people to call him by the correct pronouns. More power to them!
No Pants No Problem
To be fair, this is not the first or last time someone took off their pants in the middle of Walmart.
Looks like he wanted to try on the nightgown, but going to the dressing room was too much effort, so he changed in the middle of the store.
They See Me Rollin'
Putting your hair in rollers is a long process, and you have to leave them in for hours. Instead of sitting at home and waiting for your hair to have the perfect curl, why not go out and get some errands done while your hair sets?
This woman did not have the time to sit around and wait for her hair to be ready. She decided to go to Walmart and do some shopping to be productive while she waits.
Laundry Day?
When all your clothes are in the wash, so you have to borrow your wife's dress to run to the grocery store. Although it is unexpected, he is working this look.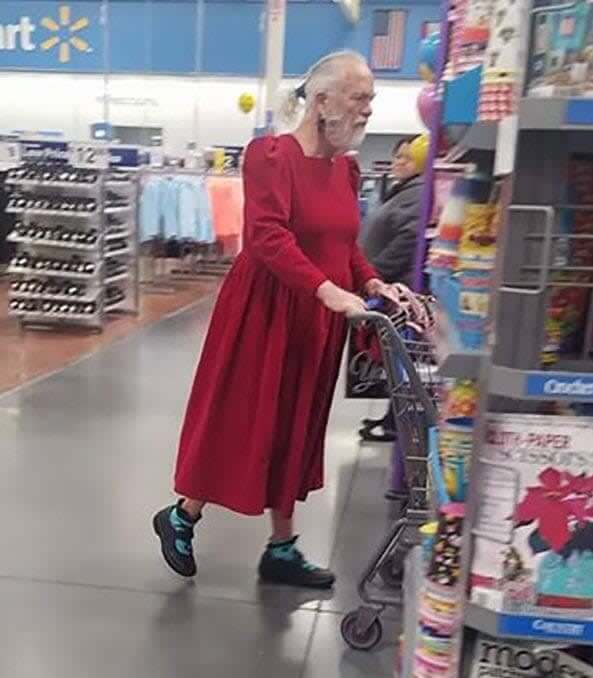 Even if it's not laundry day, we support him and his authentic self. Who are we to judge?
Taking The Children To Walmart
Have you ever thought of your dogs like children? You have to bathe them, feed them, and make sure they go to the bathroom. This woman thinks of her dogs as her children and wouldn't leave them at home while she went to Walmart.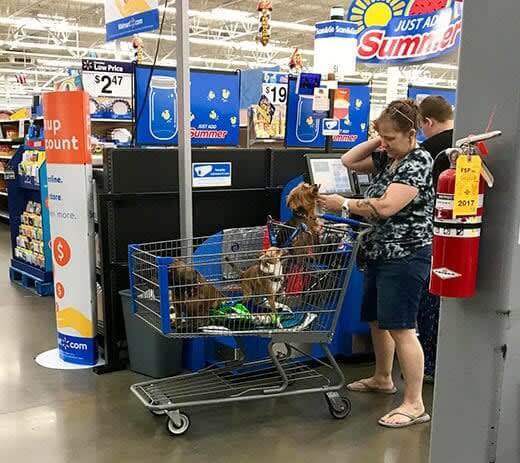 They are better behaved than most human children. They aren't screaming, and they are staying in the cart instead of running around the aisles touching everything.
A Man And His Ferret
From lizards to monkeys to puppies, we have seen some strange animals at Walmart, and now we have seen a ferret, too. This is one of the weirdest animals to bring to a store.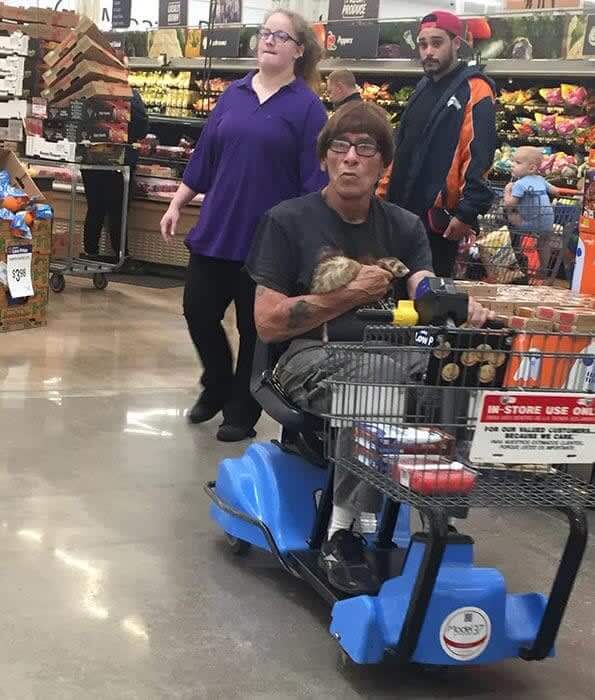 This man does not see anything wrong with bringing his ferret to the store. He is perfectly calm, and so is his pet.
"Can You Tell Me Where The Nail Clippers Are?"
We have so many questions for this woman. First of all, how would you grow your nails that long? Second, how long does it take to paint them?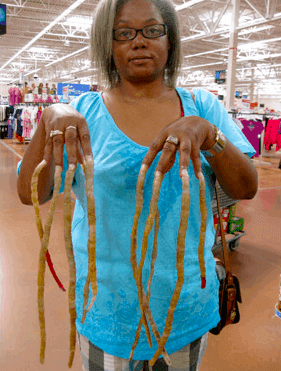 Also, how does she do anything? Her nails would always be getting in the way, right?
Eye See You
Have you ever heard your mom say, "I have eyes in the back of my head." This man took that literally and had an eye tattooed onto his head.
He wanted to keep an eye out for people that might sneak up behind him. We wonder if it worked!
Joker On The Loose
As you have seen, people wear unusual outfits to Walmart, and this is a prime example. We hope this was taken around Halloween time because that would be more logical.
However, the store doesn't seem to have any Halloween decorations up, so we are going to assume this person just wanted to wear their joker outfit to the store for fun.
MJ Is That You?
It looks like Michael Jackson has risen from the dead to go for a shop at Walmart. Why would the King of Pop be shopping at Walmart of all places? Ok, so it is not Michael Jackson, but this could be his doppelganger.
Maybe this man is a Michael Jackson impersonator on the way back from a job. He does not look thrilled to be shopping at Walmart.
What Does The Fox Say?
"But there's one thing that no one knows, what does that fox buy?" This guy must have been on his way to a Halloween party or else this would be really bizarre for him to be wearing a foxtail.
Everyone is entitled to their own style choices, but we have never seen someone sport a foxtail. Maybe it is the newest style and he is ahead of the trend.
Fashion Forward
Fashion is all about expressing yourself and showing off your personal style. This guy has a unique sense of style and he is ahead of the style curve.
We are not sure if he wore his shirt like this on purpose or he was trying out a new look, either way, it is interesting.
Easter Came Early
When it is almost Easter, and you want to get everyone in the spirit for the holiday, so you throw on everything that involves bunnies, eggs, and pastels.
He is the most festive man in this Walmart, and we wonder what his outfits look like for all the other holidays.
Paint With All The Colors Of The Wind
This guy must have been in the middle of creating a masterpiece when he realized he needed to go to Walmart. He didn't have time to clean the paint off his face before he left the house.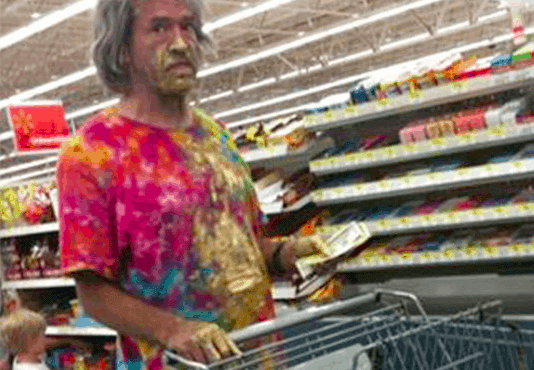 He is one of the few people that realized that someone was taking his picture, and he does not look happy about it.
Captain America's Part-Time Job
Captain America is a fantastic superhero. He was created to be the hero of America, but with any job, some days are slower than the others. He had to get a part-time job to fill his time.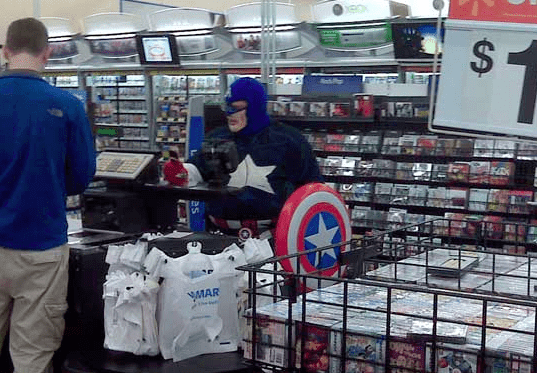 When he isn't fighting crime, you can find him at cash register number 5, working hard and ringing people up as quickly as possible.
Plunger Problems
What is this plunger trend? It seems to be catching on with the shoppers of Walmart. They just want to check the suction on the plungers before they buy them.
If they aren't testing the plungers then this is a bizarre trend to go into a store and stick plungers to your body.
Who Wore It Better
When you go out in public and someone else is wearing the same thing as you. It can be awkward, and most people would avoid standing near someone in the same outfit.
Maybe they planned this and they are together, so it is normal for them to be dressed the same. Whatever the case may be, they are both rocking this camo look.