Most of the time life can be pretty routine, even boring for most people. But every now and then something comes out of nowhere that reminds us just how lucky we are to make it home in one piece. If you ever felt that luck was on your side on the day you avoided a big disaster, then you're going to understand exactly how the following people felt in these moments.
The Importance Of Safety Glasses
This can easily become the best advertisement for safety glasses ever. This guy was lucky enough that his safety specs saved his eye from an exploding angle grinder disc.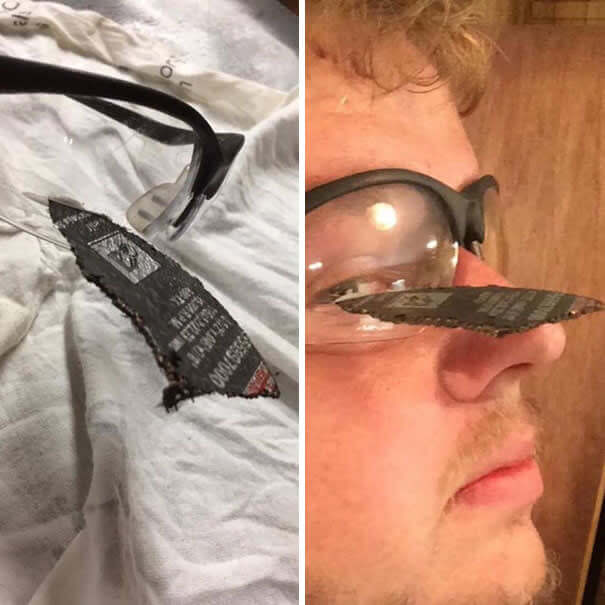 If anyone you know doesn't wear safety equipment while working, simply show them this photo. The fear of losing an eye or injuring a body part might change their careless approach.
His "Life Savings" Saved His Life
This person's great-grandfather was shot in the chest by a German soldier during World War I. Luckily, the great-grandfather had coins in his pocket which absorbed the energy of the bullet and saved his life.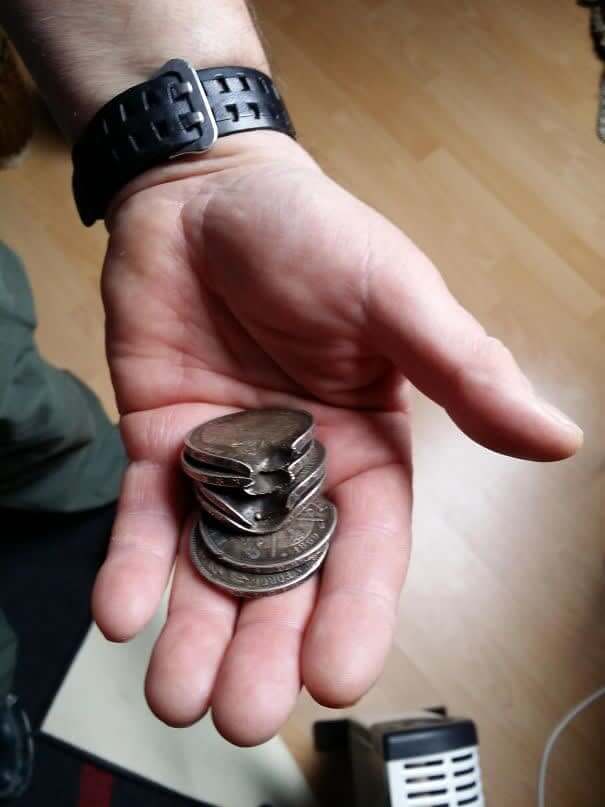 It is a remarkable story and one can say that he didn't need much money to survive. There is a message for everyone in this story.
The Most Epic Landing of All Time
We are going to say it. We feel that this is officially the best dashcam video of all time.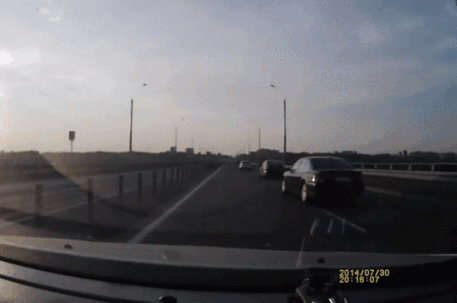 And we strongly feel that this person is a Spiderman in real life. Or maybe, he is Jackie Chan.
Super Dad To The Rescue
Not all heroes wear capes, but some wear caps. This dad may look like an ordinary dad to others, but he's a superhero in the eyes of his son.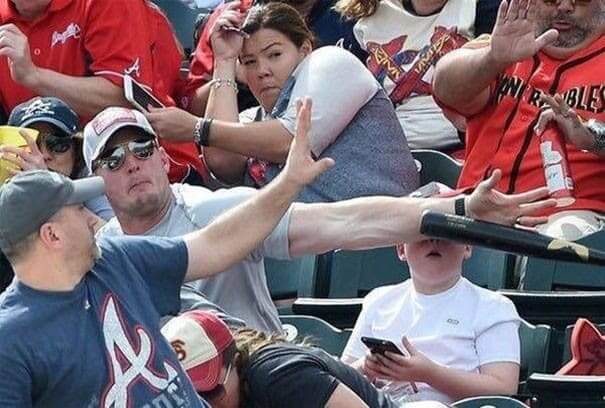 We might suggest that it is best not to give cell phones to kids at sporting events, try and get them to enjoy real life.
Going To Work Late Can Save Your Life
This person was late to work and it didn't cost him his job. Instead, being late saved his life.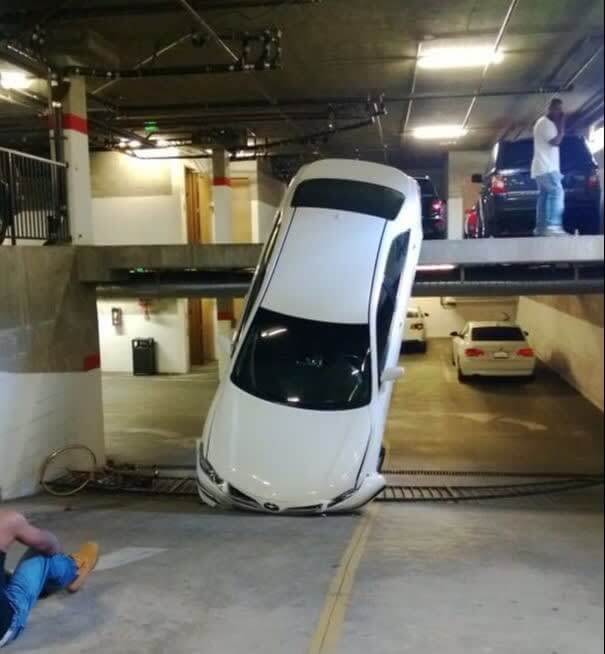 If he had left home 2 seconds earlier, the car would have fallen on top of his head.
Fortune Cookie Has Got Jokes
You can ignore all the previous close calls photos because this one takes a huge lead. This photo first shows that you don't want to mess with luck.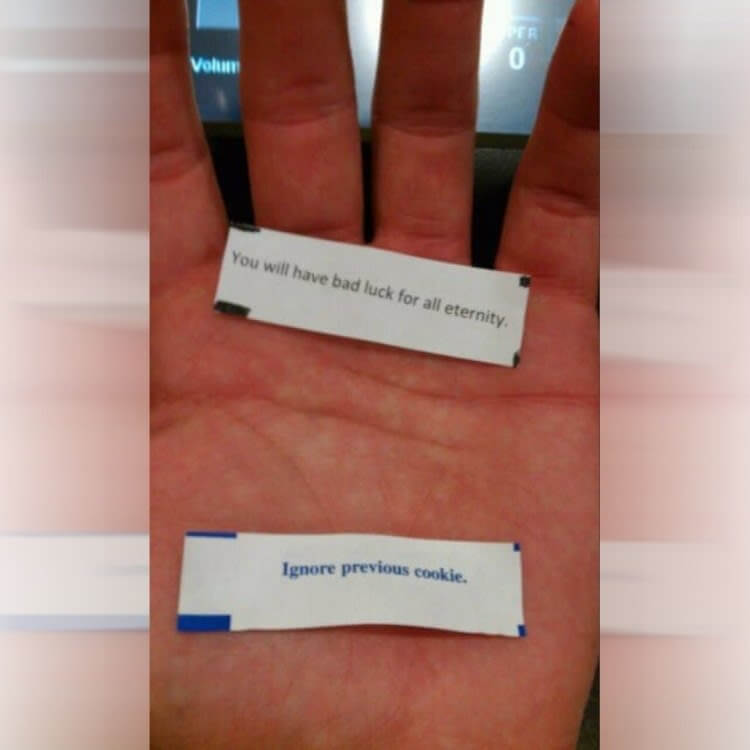 Fortunately, this person opened the next fortune cookie and was relieved to know that the previous one was just a little prank.
Nothing Interrupts This Legend
Who is this guy? Is he some sort of a superhuman or a robot? He avoided a motorbike by jumping above it and kept on going with the incredibly "important" conversation on his phone without even looking behind.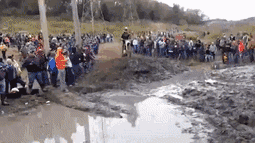 We wonder how important his phone call was that nothing could divert his attention.
Camo Kitty
This person almost set her cat on fire and if she had by mistake, we think that most people would've understood. Still, that would have been catastrophic.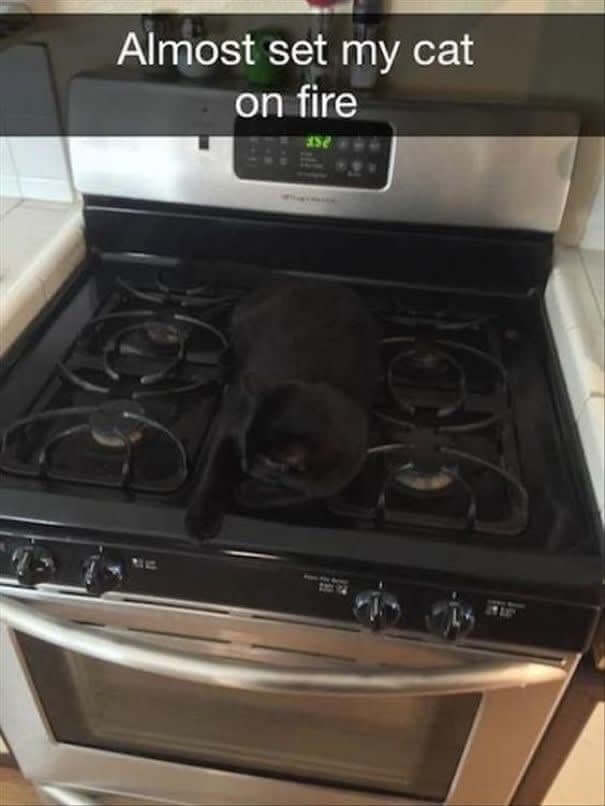 But the good thing is that she didn't accidentally do it. Otherwise, the cat might've come back to drag her to hell.
She's Not Going Back In The Water Anytime Soon
Movies show us that sharks are really dangerous, but did you know that there are about 16 shark attacks per year in the United States, with only one or two fatalities. Here, a shark bit her and left her because she wasn't "tasty" enough.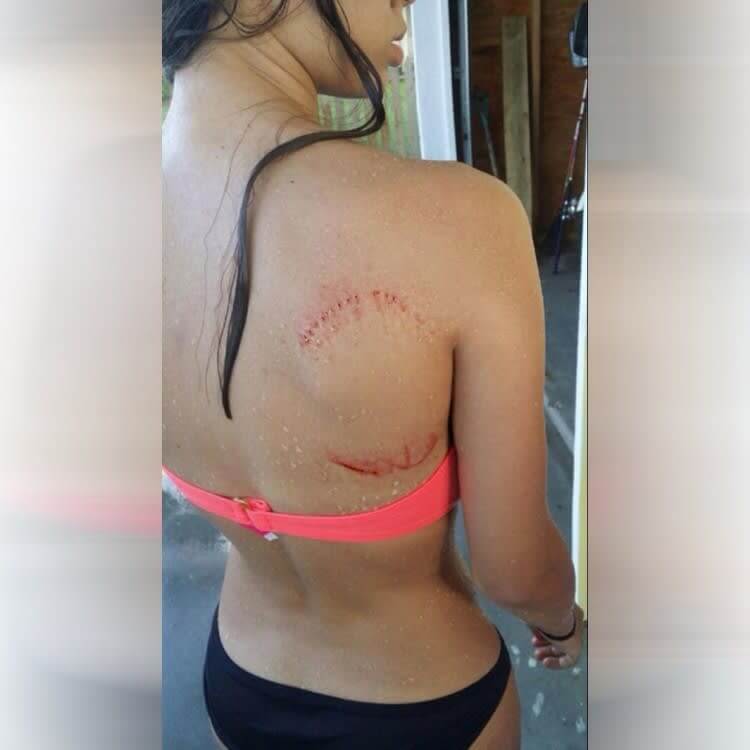 Some researchers believe that sharks can detect from their initial bite what the ratio is of fat and bone to muscle. It then makes up its mind on whether the prey is worth eating or not.
That's One "Boulder" Close Call
This boulder nearly took out an Italian farmhouse – and we can only think of Boulder Dash.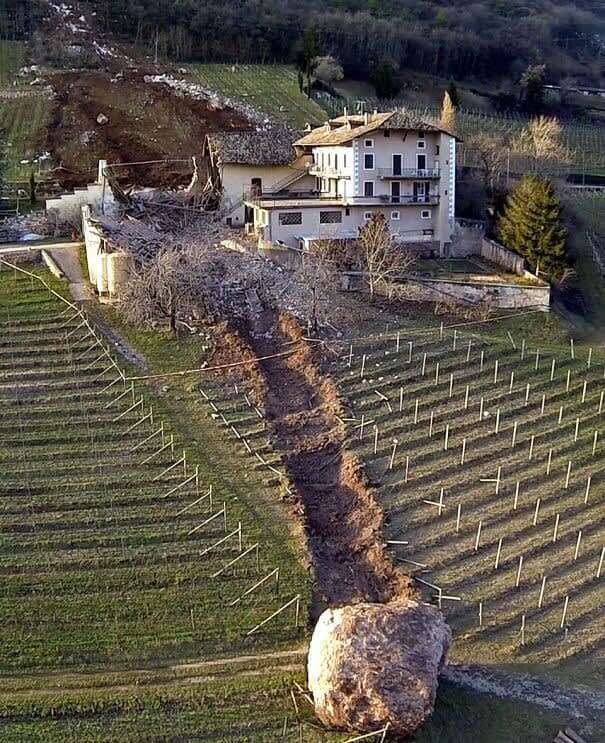 We just feel that it is best to leave it as a monument. What do you think about it?
Smooth Texting Save!
First of all, we have to say that this is why punctuation marks are so important.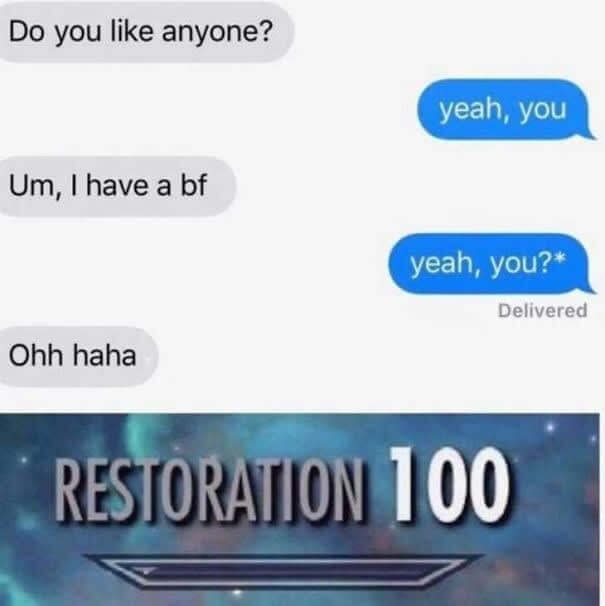 He was going into dangerous territory, but his quick thinking saved him. It is probably one of the best saves in the history of texting.
Nailed It!
If you ever step on a nail and something like this doesn't happen, you are going to be experiencing some unbearable pain for quite a few days.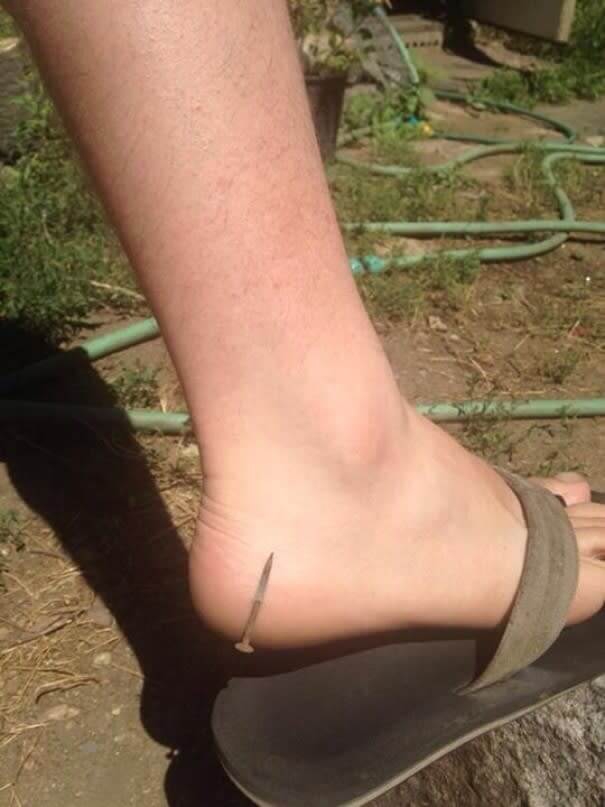 Luckily, this guy just missed stepping on a nail, and it was clearly a close call. Still, he might want to consider getting a tetanus injection.
When You Almost Had A Heart Attack
This is what happens when you equip tiny people with wheels. Don't you think that they manage to run fast enough without them?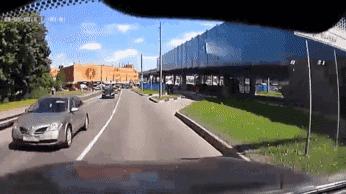 Even watching it can give a mini heart attack to someone. This is why you should keep your eyes on your little ones, especially when they've got a scooter.
Is That A Reverse Cam?
This woman thinks she's super lucky as she got away with this for driving around for about 20 minutes.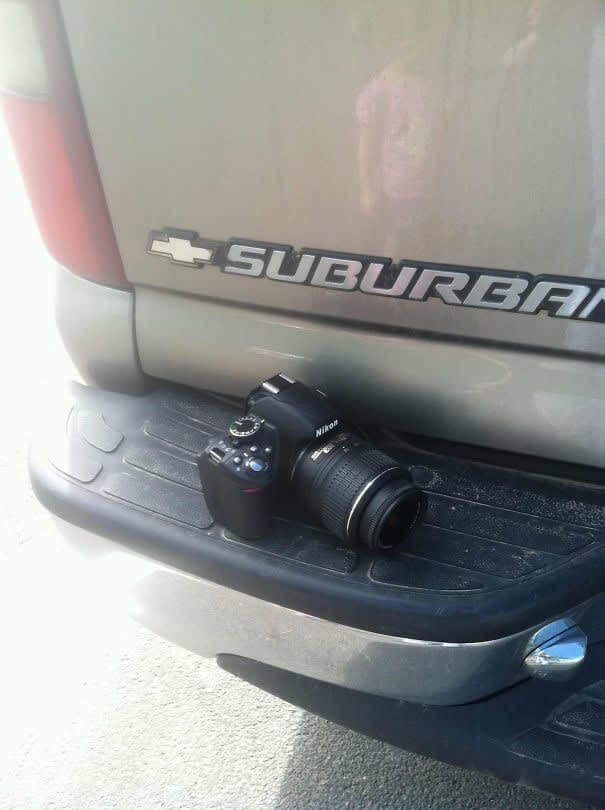 Seeing something like this will cause your heart to plunge. Indeed she is quite lucky.
Car: I'm Done, No More Roads
We just feel that the driver of this car is a strong believer of "living on the edge." That is the only possible explanation.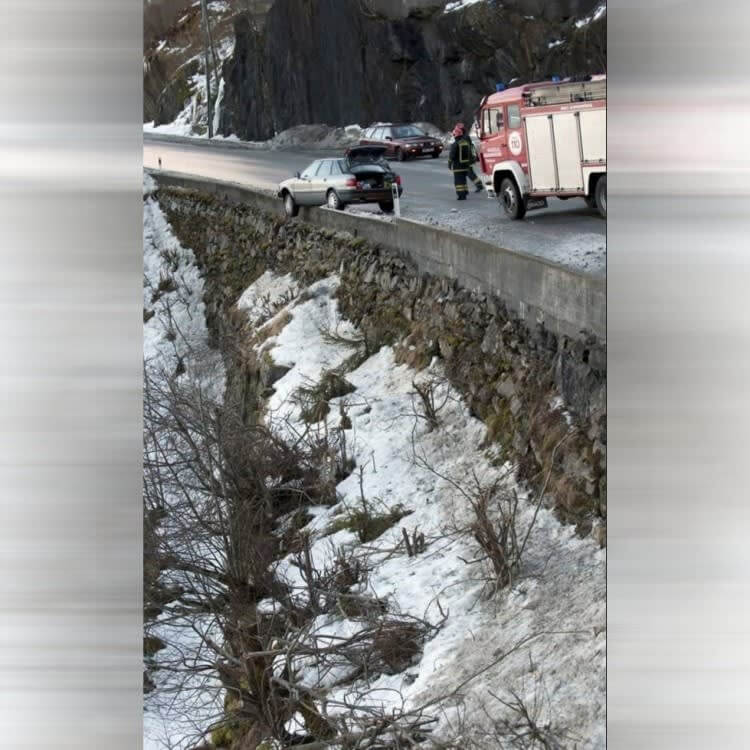 By the way, where are the guard rails on the road? It seems they want people to live on the edge.
Thieves Getting Smarter With Time
This person just avoided a potential credit card theft by simply wiggling the card reader and discovering that it was a fake.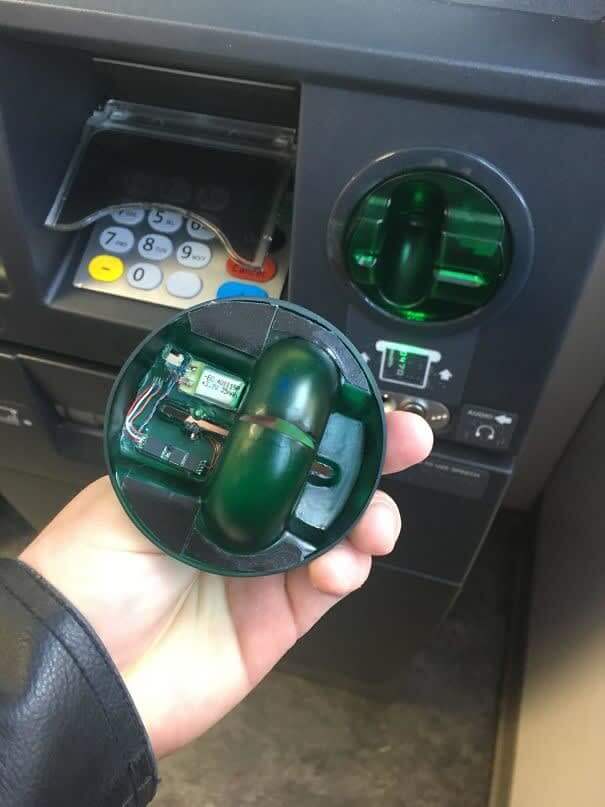 It has got us thinking that maybe the thieves are starting to get smarter and more sophisticated with their tactics. We need to be on our guard for little tricks like these.
When The Ring Saved His Finger
This person works in lumber and had a customer shift a pile of 4″x4″x12's that his hand was next to. He heard a snap as it came tumbling down right on to his fingers. He thought he had lost his finger, but it turned out to be his tungsten carbide ring that caught the full force and broke.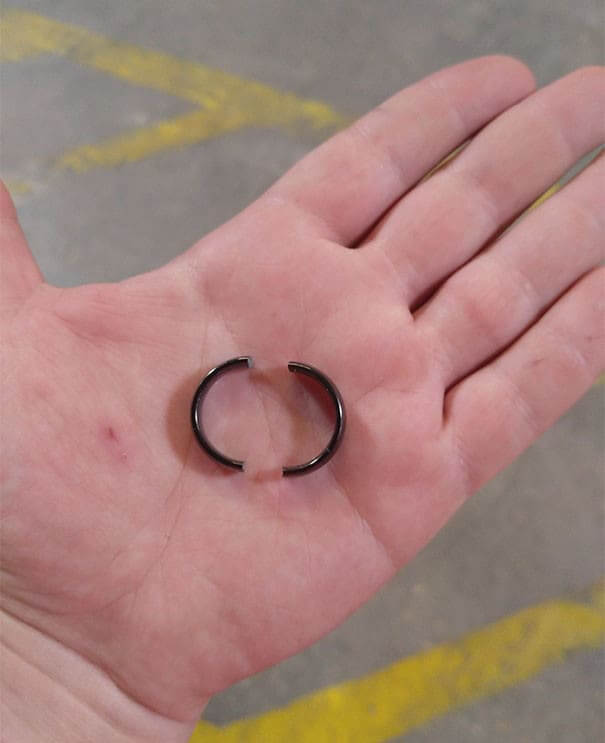 At least here it was the ring that saved something really important to him and not the other way around.
Not A Transformers Movie Scene
If you are thinking about how they even got that thing up there and why just know that it is pretty commonly used for the demolition of buildings.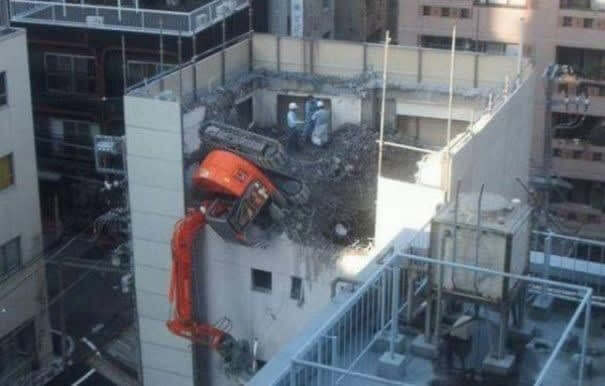 We can't even imagine how the operator got out of the crane, but luckily no one was hurt in it.
Watch Your Step!
So this person was shooting something when he almost stepped on this little "nope-rope."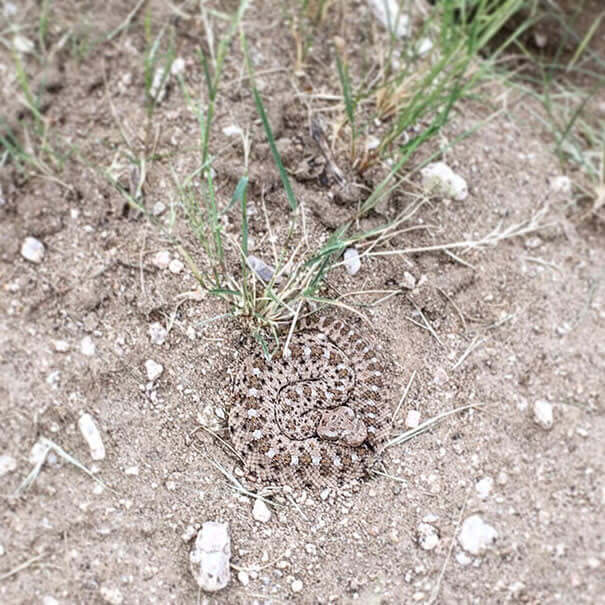 If you are scared of snakes, this is one of those times when you don't want to stand there to take a photo. You should just turn around and get out of there as fast as possible!
Talk About Luck
This is one of those closest calls that would likely leave us in shock if it happened to us.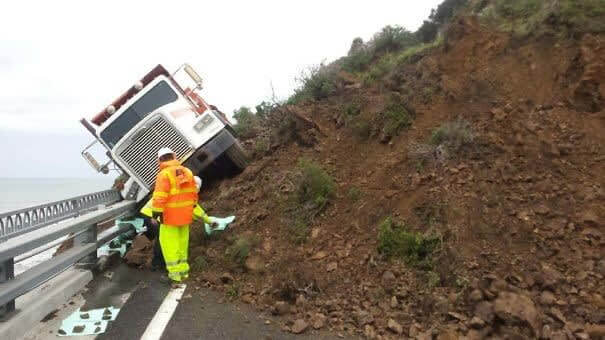 This Caltrans truck driver had a super close call when a mudslide almost threw him and his car into the Pacific Ocean.
How Did That Get There?
This may look like a close call, but the longer you look at it, the more you start to wonder how the heck it happened.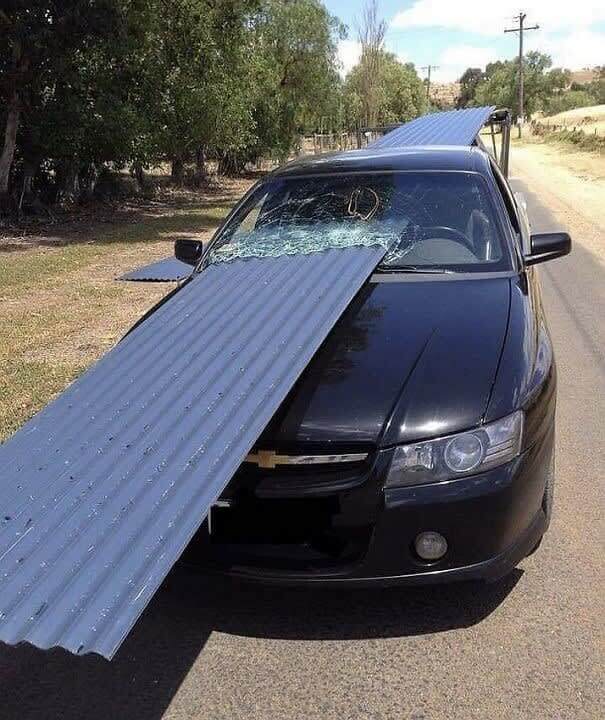 Was the driver trying to steal the entire sheet of tin? For all we know maybe Superman threw the sheet at the driver.
That Could've Really Hurt
We hope we don't have to explain exactly where the driver could have gotten hurt had that log gone just a little further into the car.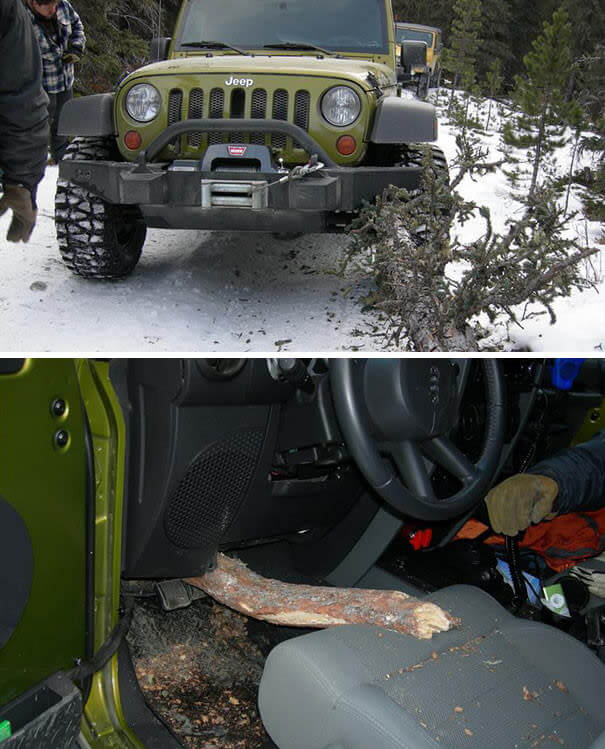 This looks like it could've been extremely painful and we are happy that no one got injured here. By the way, this was an incident that we "wood" not want to experience.
Super Dad to The Rescue
This is a family squad goal for you. It is so epic because the mom took a seemingly normal photo of her husband and sons.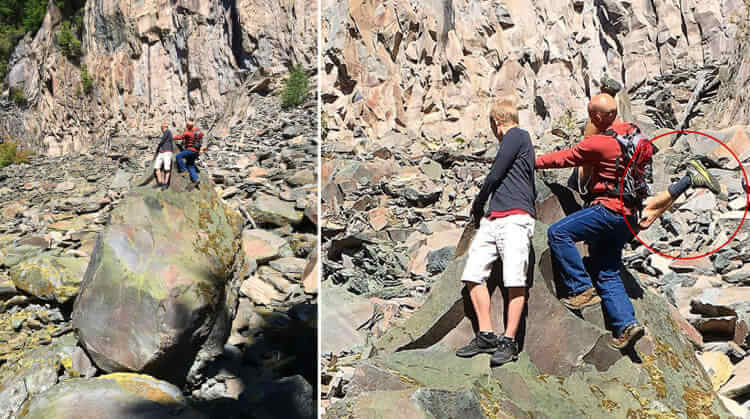 But if you look closely, you'll notice that the dad saved his son from a potentially life-threatening fall.
An Almost Not-So-Restful Sleep
This person had a really close call because these two look quite similar. Instead of getting a good night's sleep, they would've got a "crappy" night's sleep.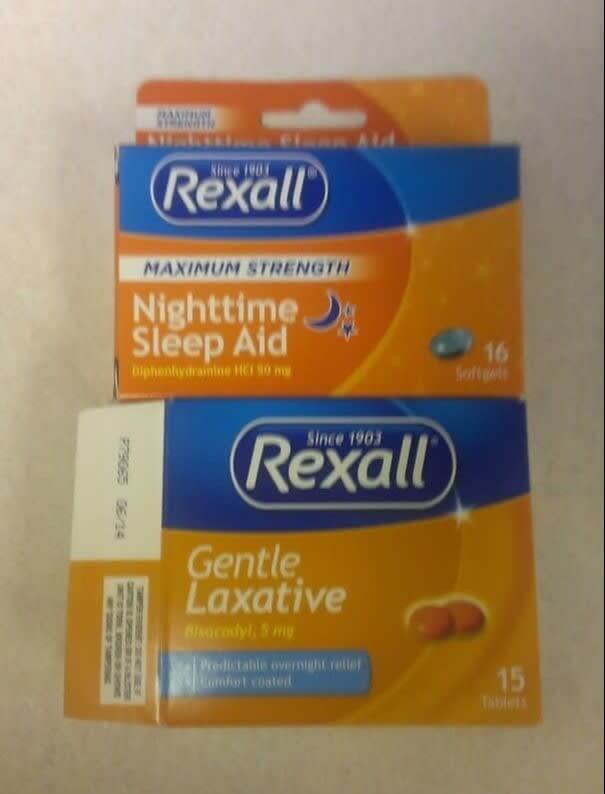 It is an important lesson for companies to take a minute and look at similar products before deciding on how their item should be packaged.
Who Wants Ranch Dressing Coffee?
Even looking at this photo can make many coffee/espresso lovers feel sick. And we wouldn't blame them. It's just that we are super curious about what would've happened next.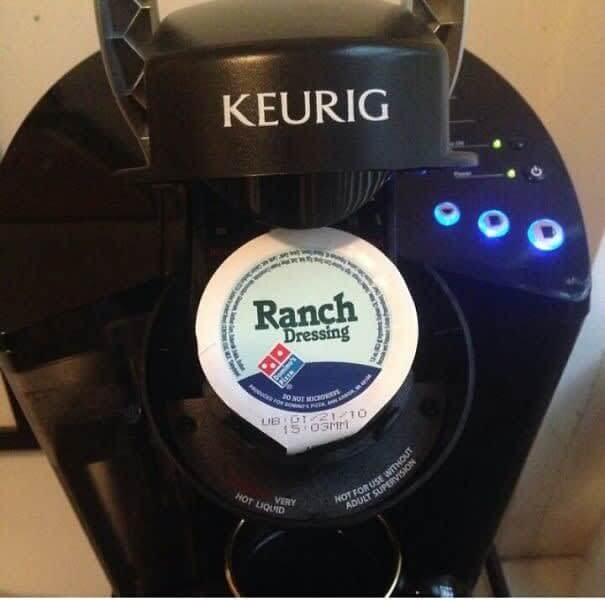 One thing we know for sure that it would definitely wake you up instantly.
Burying The Hatchet… In The Windshield
First of all, this close call incident is quite real and not one from the set of a new Final Destination movie.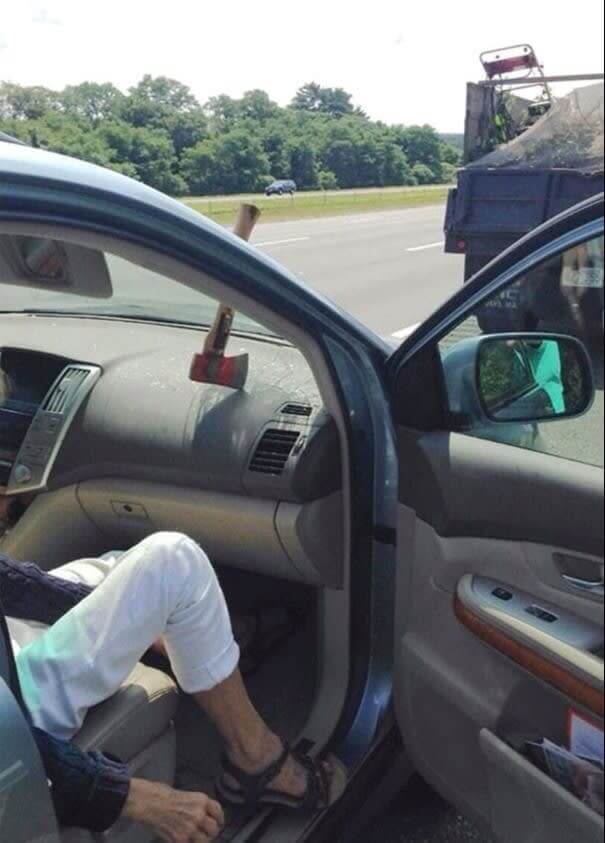 We don't know the entire story, but we do feel that someone shouted "lawsuit" when it happened.
The Treebender Car
Most of you may think that the car's owner is quite lucky, but that's not the case. It is the car which has the superpower of bending trees and not air.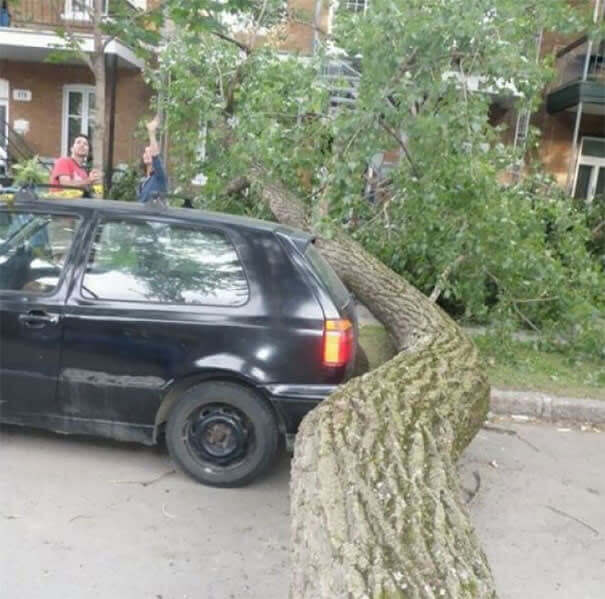 By the way, we finally found one reason to own a hatchback (we hope we didn't offend the owners of hatchbacks up until now).
Double Luck
This is a special bonding moment because not only did one person get lucky, but their neighbor did as well.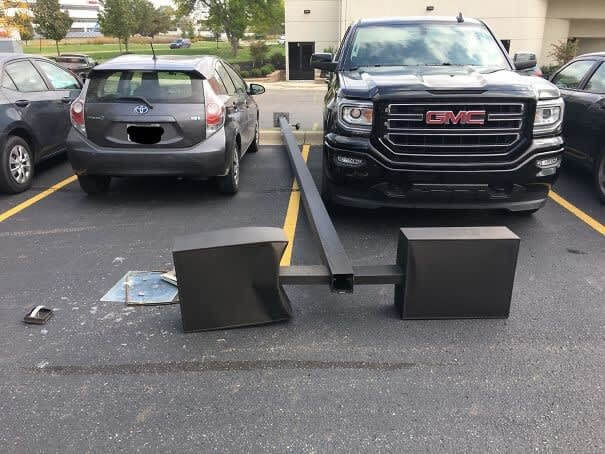 We just hope that they didn't use up all their luck right then and there, by having that light post perfectly avoid their cars.
Leg Saving Cell Phone
When this person bought a phone, they never thought that someday their phone would save their leg from a chainsaw.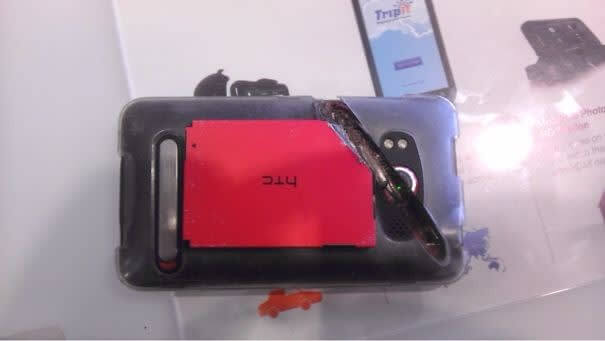 That's awesome, but if it were an old Nokia, it would have self-healed by now.
A Perfect Balancing Act
This person almost lost his wedding ring and it seems like the drain was in a good mood that it didn't swallow it. Maybe it was the Pennywise who brought back the ring.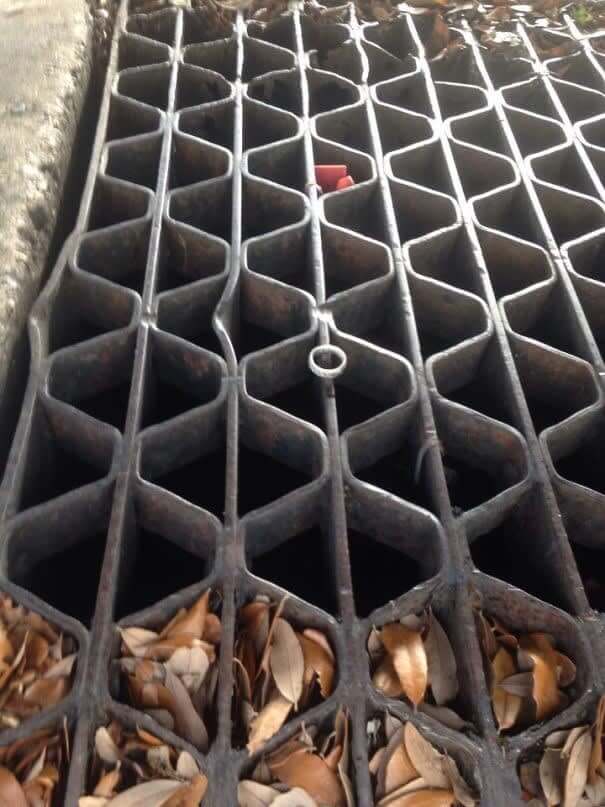 But we have a question, who takes a photo before grabbing the ring. Seriously, even looking at it is going to make many people anxious.
The Day The Cat Owner Cheated Death
This person almost stepped on their sleeping cat and if it had happened, that would've been their last day on earth.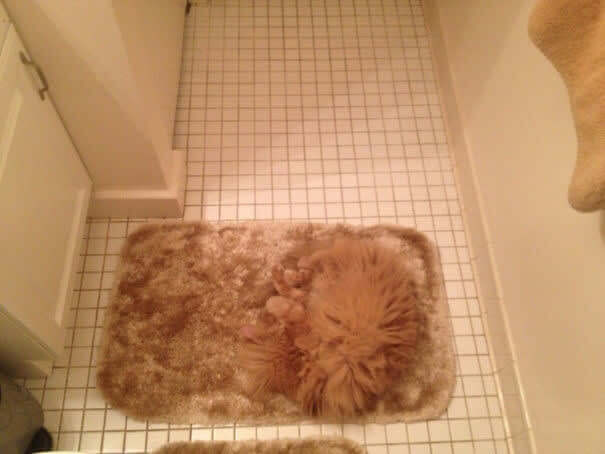 After all, you don't want the wrath of a queen cat. It is best that they should consider buying a rug of a different color.
Can Hardly Look
So, this guy had two nails from a nail gun hit his leg. Fortunately, both of the nails missed his femur and his kneecap.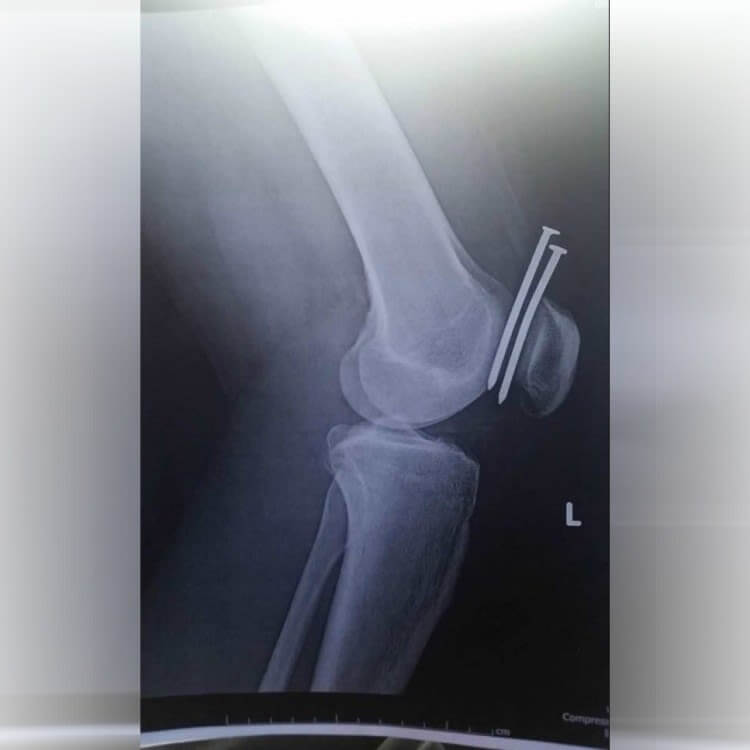 There might still be some issues but hey, this person should count themselves lucky since it could've been way worse.
This Is Why You Need To Wear Gloves
This person had an extremely close call. If not for his gloves, he might have lost the tip of two fingers.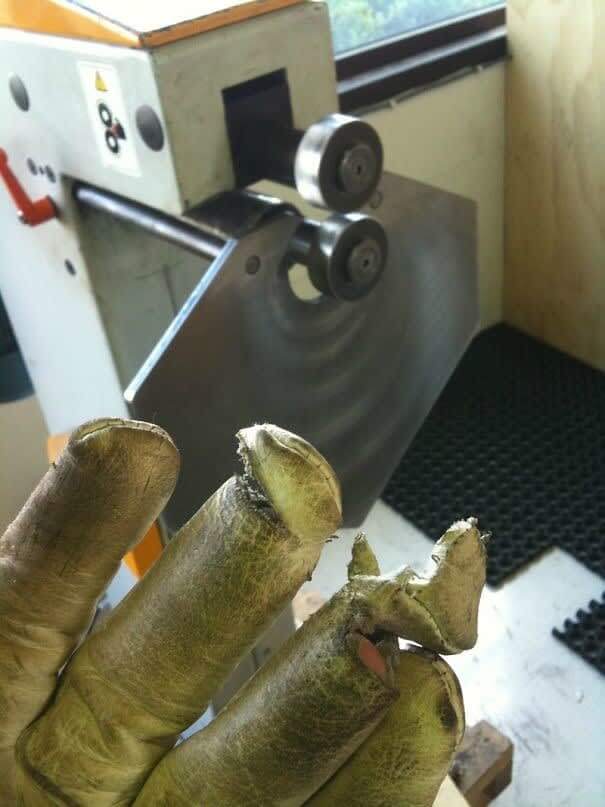 Although we do not know what the machine is called, we named it Mangling Fingers. The bottom line is to wear gloves when handling machinery like this.
Not Today Sewer
We can't imagine the amount of frustrating agony that must follow accidentally dropping your keys into the sewer.
Thankfully, this guy didn't have to experience that level of anguish. This person's car keys were almost gone for sure, but luck was on his side and we're happy for him.
The Perfect Pitcher Fridge
This person opened their fridge and the pitcher, which was destined to fall, was caught by the door.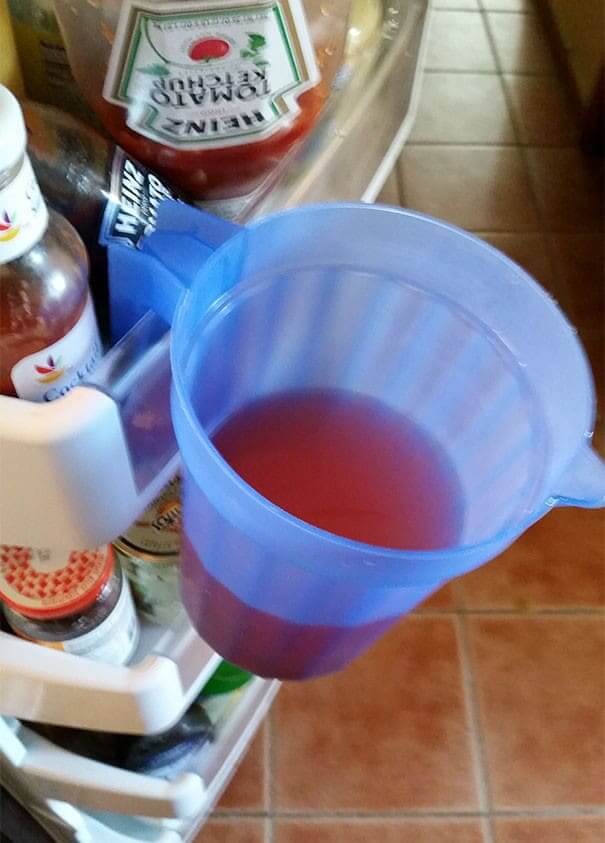 We can understand why the person took this picture because you get an intense feeling of relief when something like this happens.
Is That A Baby Mat?
This parent took a shower after putting their son to the bed. They almost stepped on him after getting out of the shower.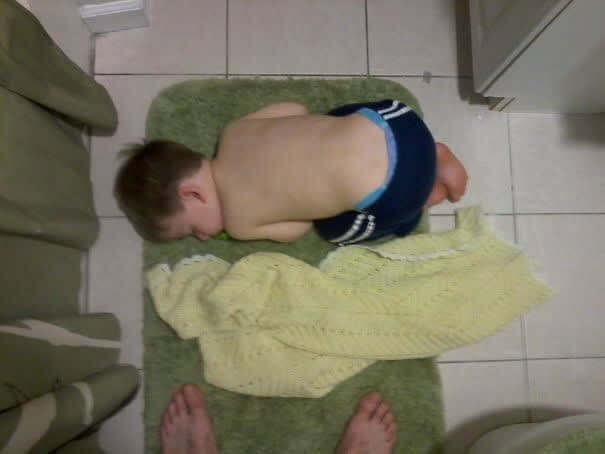 We know that shower mats can be really helpful in preventing you from slipping, but is this baby mat new to the market?
Is That A Bug That Eats Teeth?
This person was still sleepy in the morning and was about to brush their teeth when they noticed this little bug tucked in the toothbrush.
Seeing something like this might even force some people not to brush their teeth ever again, but it is best to get a new toothbrush.
Why Does It Smells So Bad? Eww…
This person feels super lucky as they noticed before using the thermometer that it is for their dog.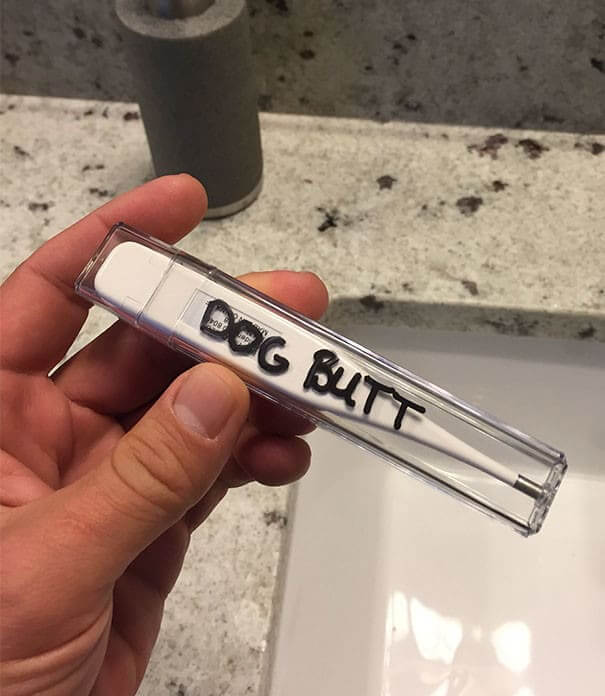 We just feel that they would have figured it out later as well because of the smell and all. But let's not go there.
Phone Almost Hitting A Poop Mine
This lucky person dropped their phone and it almost, almost, hit a landmine (correction, poop mine).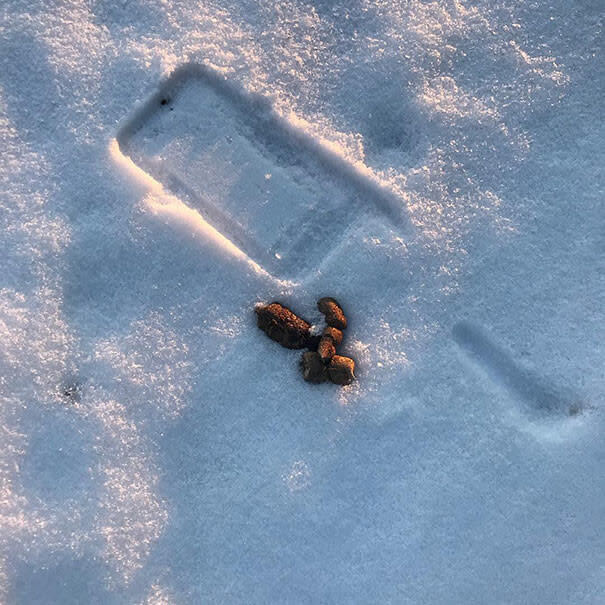 If it had happened, it would have been a "poops" moment (we mean oops moment) for the owner.
Almost Flooded The House
This person was out of the house and just came back in time to stop the kitchen sink from flooding the entire home.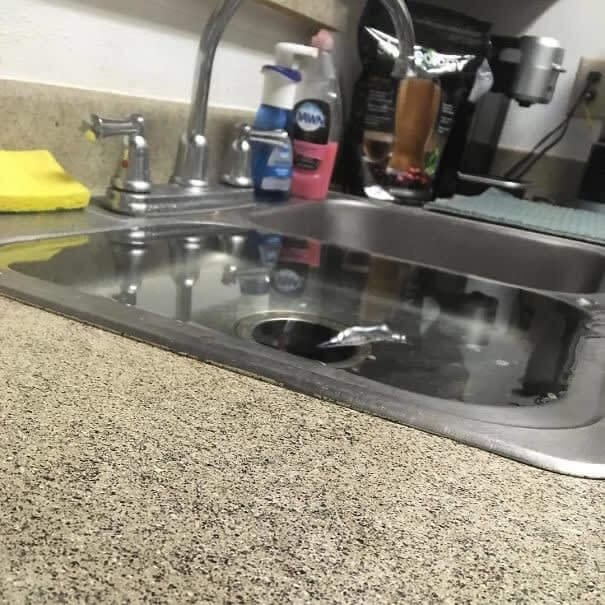 That is another thing that this person first took a photo before unplugging the drain.
What A Considerate Tree
This is another gentle tree on our list that didn't want to damage cars.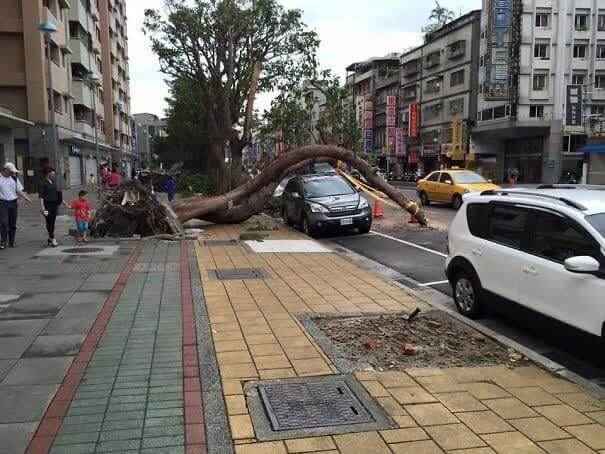 This kind of tree is showing us that it cares more about us and our cars than we care about trees.
Angel in Public Washroom
This person got saved by an angel in public washroom who helped a man that had nowhere to go and was feeling helpless.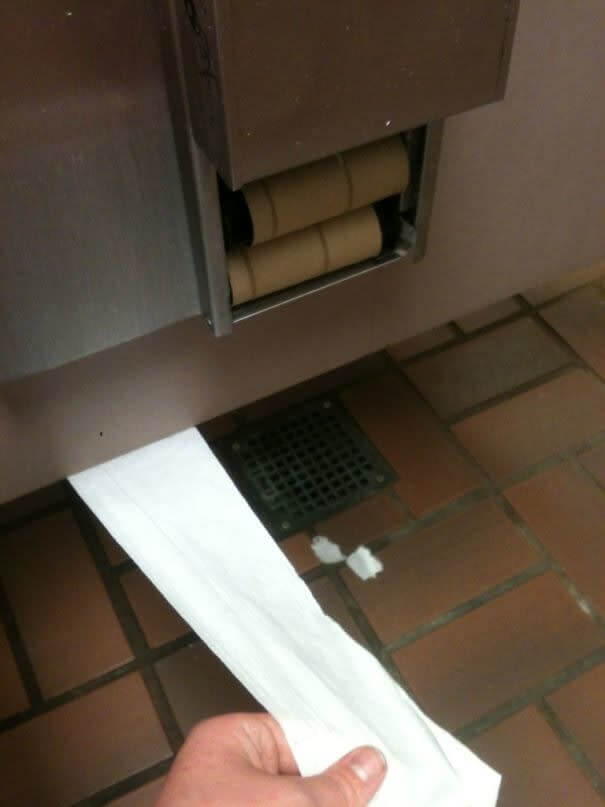 This image is a reminder for everyone to always check first before doing their business.
Mother-in-law Needed Eye Drops More Than You
This person asked his mother-in-law for eye drops and this is what she gave him. He feels super lucky as he was almost about to put it in his eyes.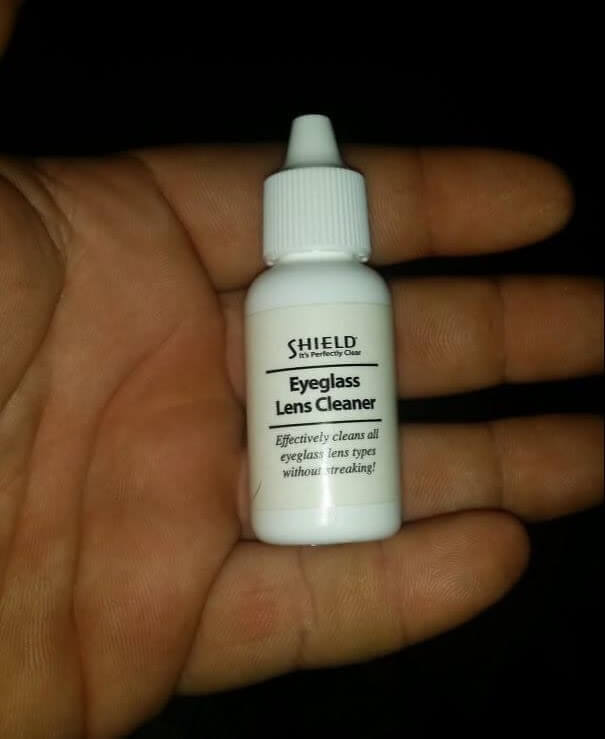 Who knows maybe she did it intentionally because she hates him a lot.
Almost Hit "Toe's Eye"
If you think you are bad at darts, it is best if you look at this photo closely and say, "At least I'm not this bad at darts."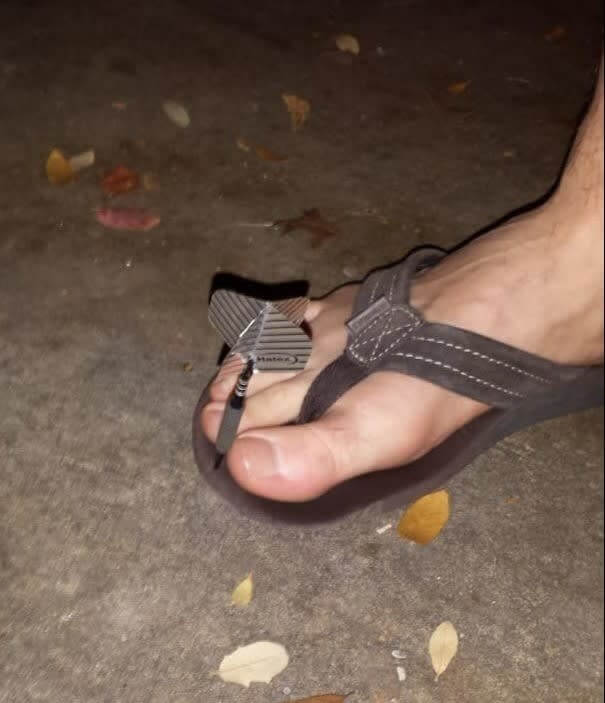 This person almost got his toe injured with a dart shot that only he can explain. We're not really sure how it happened but we're glad that it missed the toe.
When The Office Almost Caught Fire
This person's laptop would have become the reason behind the fire in the office. Luckily, the glass separating his laptop and wood desk prevented further damage.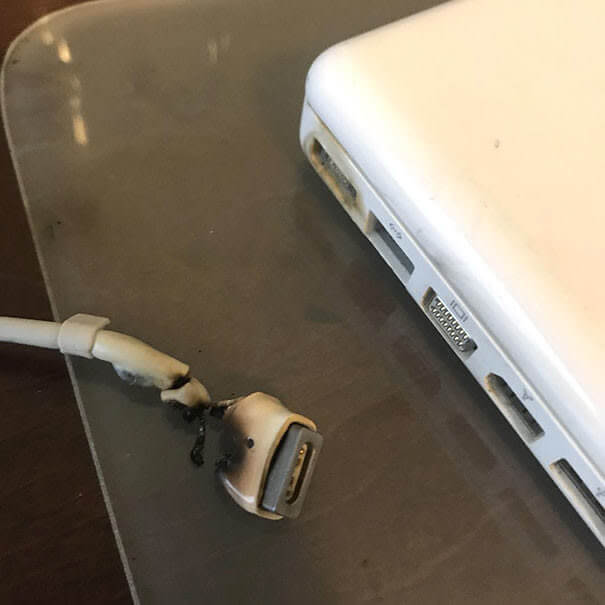 We just hope that this person replaces the cord or get a better laptop to avoid accidents like this in the future.
A Slip of Tongue Waiting To Happen
This person works at a burger joint where customers fill out their order on a ticket and put their name on it. So, the staff calls out the name on the ticket when the food comes out, and this person almost had an embarrassing slip of the tongue.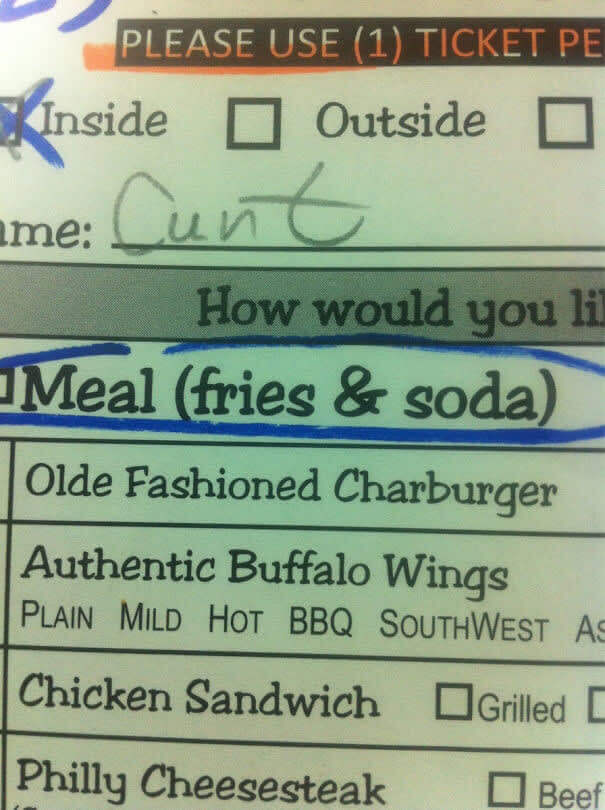 This slip of tongue might have gotten the burger joint sued. Now all people with the name Curt needs to understand it whenever someone mistakenly slips up while calling their name.
Hole In The Beer Can
This person was drinking his beer and enjoying the game of golf when a golf ball smashed into their beer can and put a hole in it.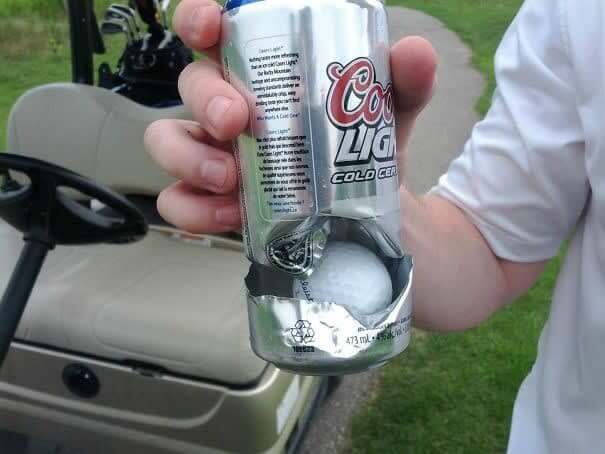 One can feel that the person had just too many drinks and maybe the direct hit of a golf ball was a sign for him to cut himself off.
That's One Way To Be Late on First Day of The New Job
This person was falling asleep and decided to double-check his alarm. Fortunately, he was able to identify one major problem.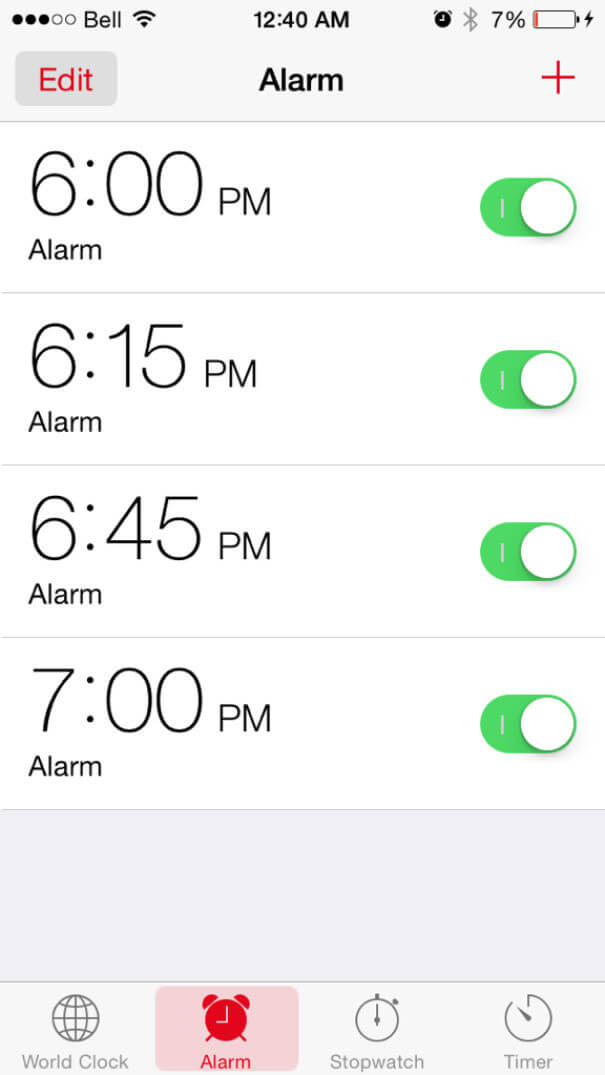 This is like a "wakeup call" for anyone who sets up their alarm before any big day. Read carefully people: always double-check to make sure every detail is correct.
When Nature Gives You Another Chance
This is nature giving these people a chance to get back to their homes. Sometimes, it is best to notice the signs and act accordingly.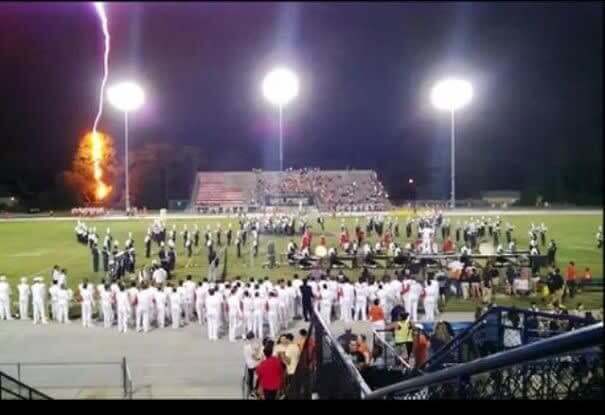 This is also a perfectly-timed photo that shows how scary natural disasters can sometimes be.
When Your Car Is Just The Right Size
One can say that the car's owner was lucky that nothing happened to his car, but we feel that luck has no role to play in it.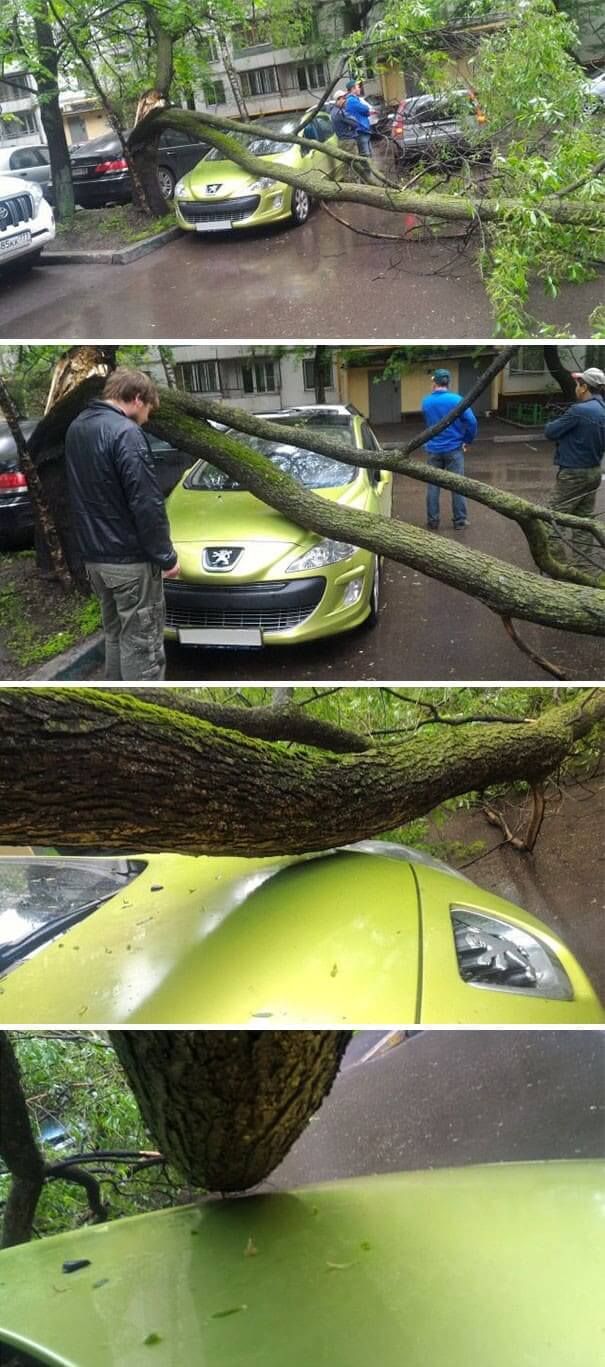 Maybe the green color confused the tree. After all, you shouldn't hurt your own kind.
Packaging Designs That Are Just Too Funny
Brenda Miller
Package design makes a huge difference in how a certain product is perceived, and some marketing teams out there are willing to go to great lengths to convince customers to buy something. Thanks to the internet, dissatisfied customers have started calling out several companies and demanding more transparent marketing. But even though some of these package designs may be mean, it's undeniable that they are absolutely hilarious! Take a look at some of the funniest evil packaging fails ever!
The Biggest Letdown Ever
Just imagine buying your child (or yourself) a box of crayons that promises 150 pieces, only to find out that the whole thing was actually a marketing scam!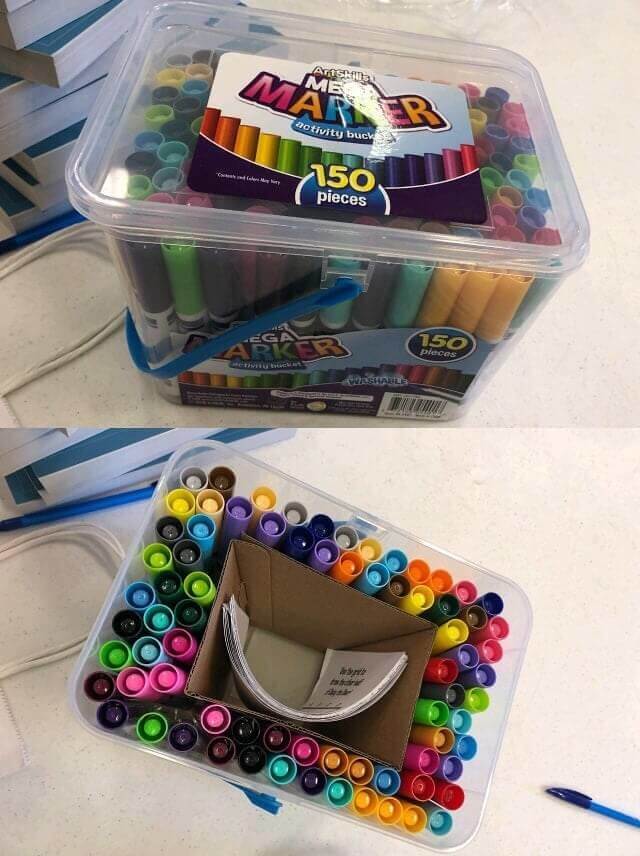 This person shared on Reddit how this box of crayons was probably one of the biggest letdowns ever. They realized that while the sticker on the box said 150, there were only 75 crayons inside, and there was nothing they could do about it.
Is This Pizza For Real?
There are some things out there that have gone beyond the point of being "bad advertising," they are just straight-up lies.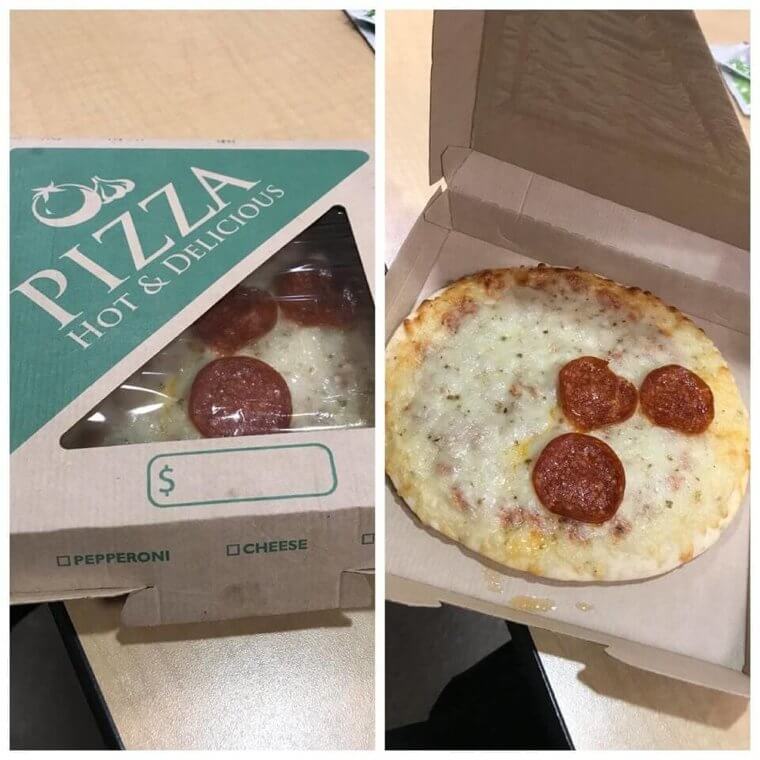 These pizza makers probably had too much fun creating a pizza that was more of a prank than a meal. They cleverly placed it in the box so that the unsuspecting customer would never be able to tell that there were only three pieces of pepperoni in there.
Sometimes People Just Need To Be Exposed
There are certain times in life when one just needs to take matters into their own hands, even if that means looking kind of crazy at the supermarket.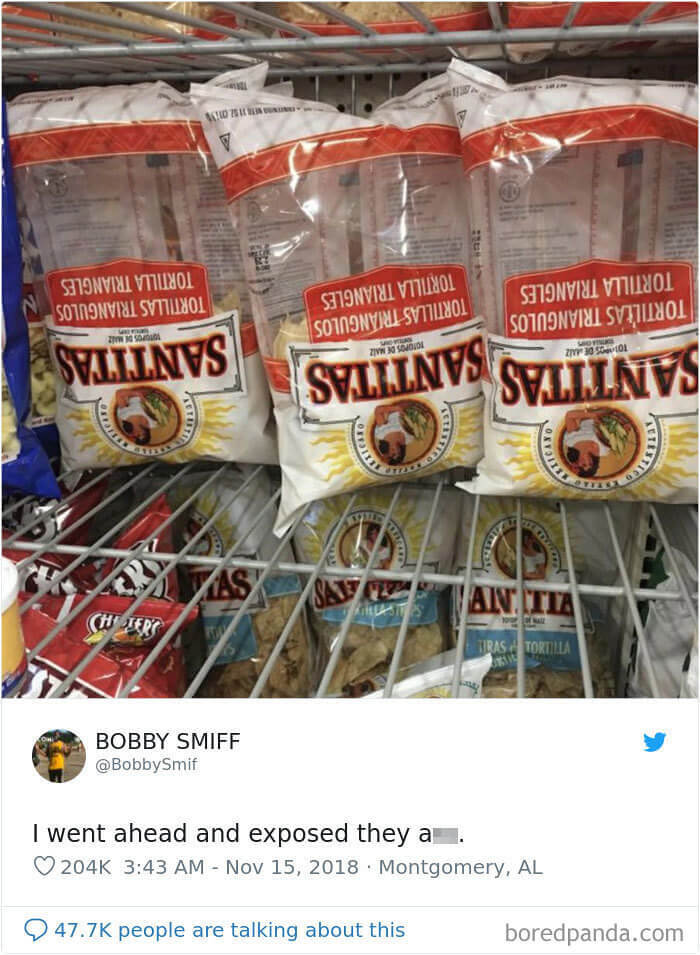 After realizing that they had been deceived, this person decided to share their knowledge so that no one would have to experience the same. So they headed to the supermarket and started to turn packages upside down, to let other unsuspecting shoppers know what they were actually getting for their hard-earned money.
The Saddest Tray Of Cookies In The World
Just imagine buying yourself a tray of cookies, only to find that the tray has different sizes that fit different numbers of cookies. Now, we're not saying that this was done on purpose, it could just be an honest mistake by the manufacturer.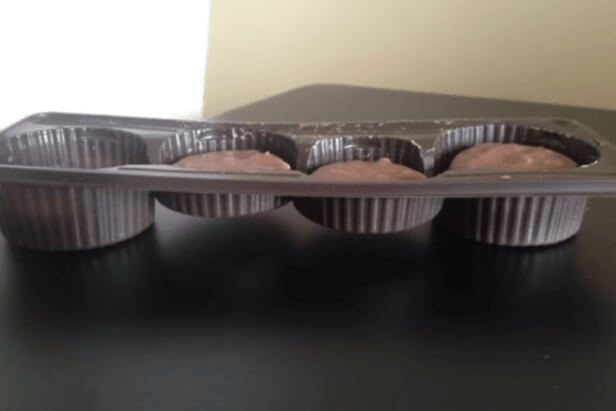 But we can only imagine the frustration this person felt when they discovered they got far less cookies than what they bargained for. We just hope they weren't too hungry!
A Half-Full Bottle Of Spice
The more we read, the more we realize that many products come with some pretty interesting catches. Take these spices, for example – thanks to their packaging, no one would ever suspect that half of that bottle is actually empty.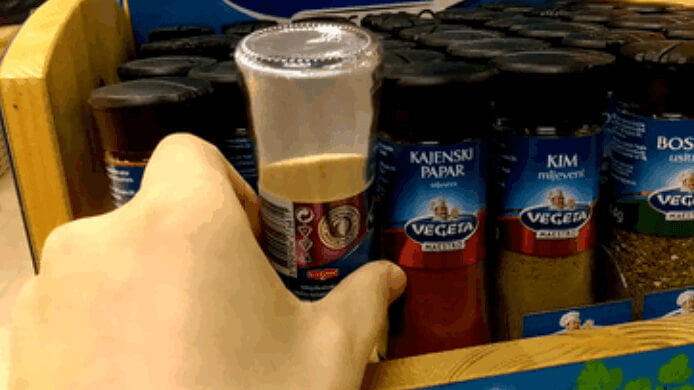 How many times have you bought something that looked full, but in reality, it wasn't? So many people have fallen for this trick in the past, that this person felt the need to warn others.
Where's The Filling?
One thing is to make a mistake here in there, but to advertise perfectly beautiful and jam-filled cookies only to deliver what this person got? That just seems mean.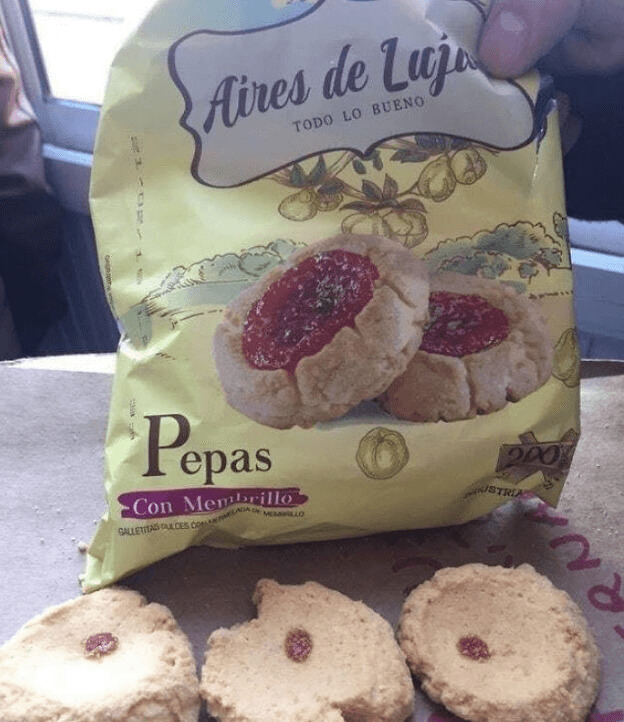 There is barely any jam in the cookie after it was advertised as something so yummy on the package. This person was certainly right to share their disappointment all over their social media.
Just Make A Smaller Container Next Time
Over the years, we see more and more companies attempting to make a bigger effort to reduce waste and to decrease the use of chemicals in order to help save the environment.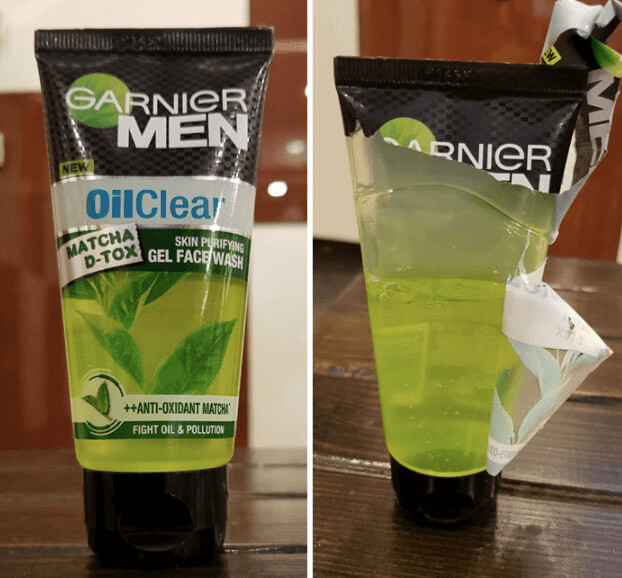 While some companies succeed at it, others don't do so well. This person was really disappointed when they realized that an entire half of the bottle was empty. But thanks to the brilliant packaging, no one would ever be able to see it unless they ripped the plastic the way this person did.
"I Have Been Bamboozled"
Sometimes the deception is so well done that you almost want to give props to the people behind the packaging.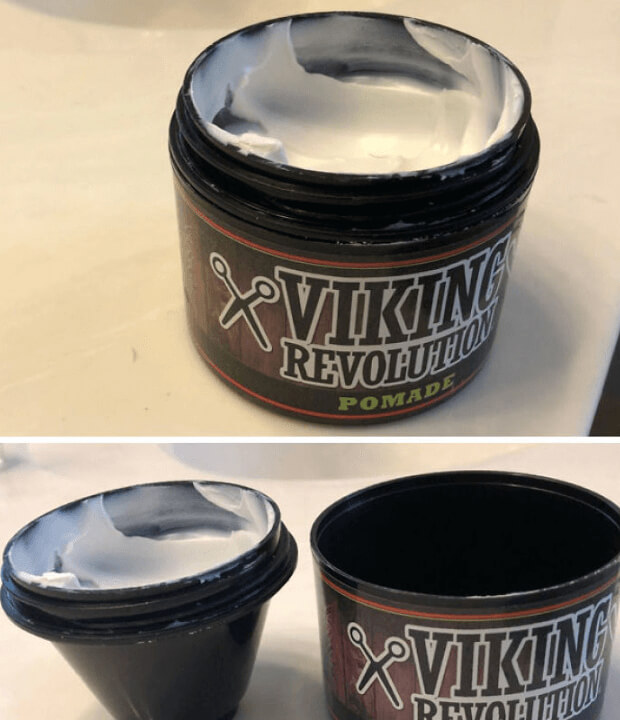 They literally took a smaller pot, filled it with cream, and placed it inside the larger pot, to make it seem like the product had more than it actually did. There is no way that anyone could have ever known, so props to this person for sharing the truth with the world.
When The Tea Comes Face Forward
Here's another piece of packaging that has gone beyond being a laughing matter, it's just sad. Now we understand that there many strategies behind the way certain stores place their products.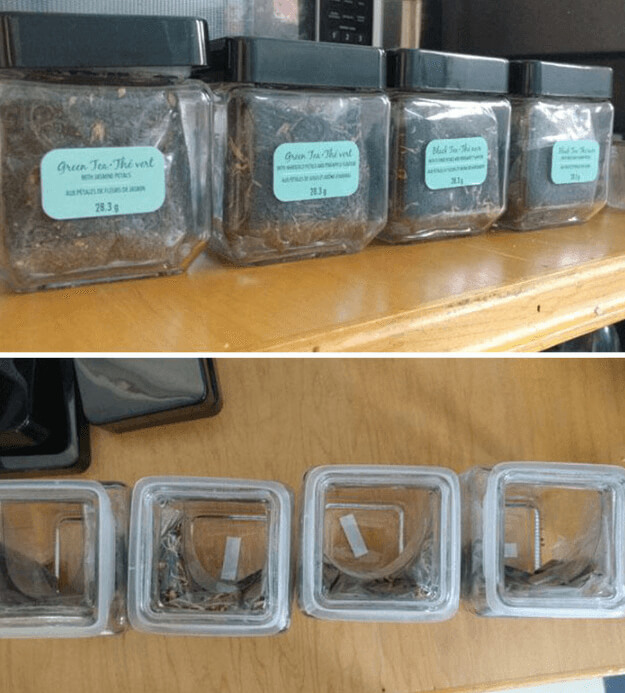 Take this place for example. They deliberately placed the tiny bag full of tea in the front of the jar, to hide the fact that the rest of it was empty. Thankfully, this person was also not willing to be deceived and ended up exposing them completely.
A Bigger Bottle With Less Tablets
Now, we're not really sure what's happening here. We get that the bottle got some sort of upgrade, but their marketing person was either onto something here or they completely lost it!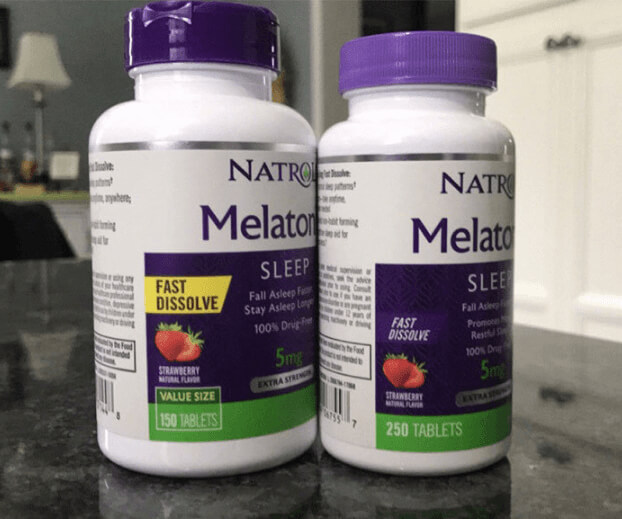 They literally began selling a smaller number of tablets in a much bigger bottle in what looks like an attempt to make customers believe they are getting more. It almost looks like an act made out of desperation.
When 27 Is Approximately 40
This person happily bought frozen pepperoni pizza snack rolls, only to find that the package actually had a little over half the number of pizza rolls they promised.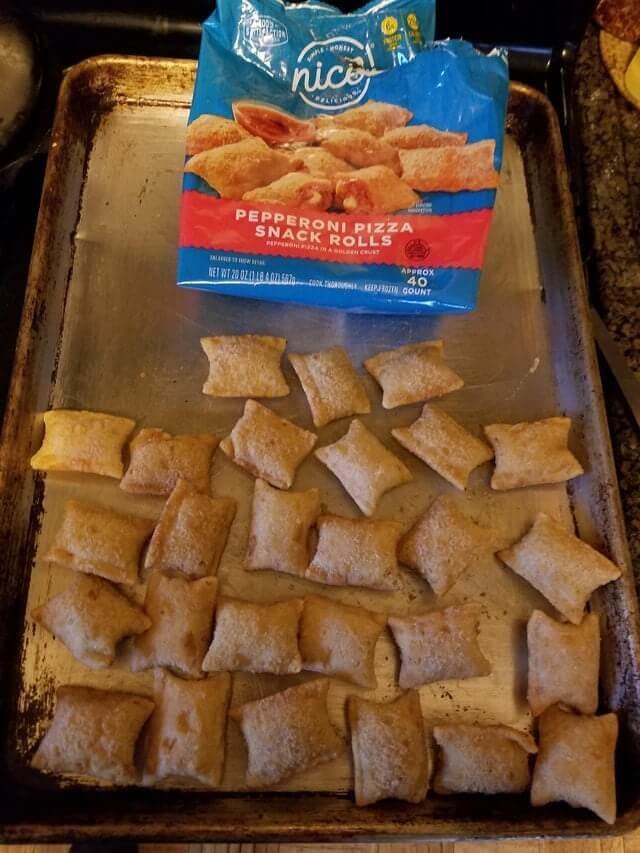 And we're glad they decided to put the entire thing on the tray. This way, they were able to see that the package did not in fact contain 40 pizza rolls. So, the next time we read "approximately" we better check out what's actually in there.
A Roll Of Stickers That Isn't Really A Roll
According to this customer who was obviously misled, products like this one are often falsely advertised. That wasn't the first or the second time they fell for the little trick, so they decided to share their experience online.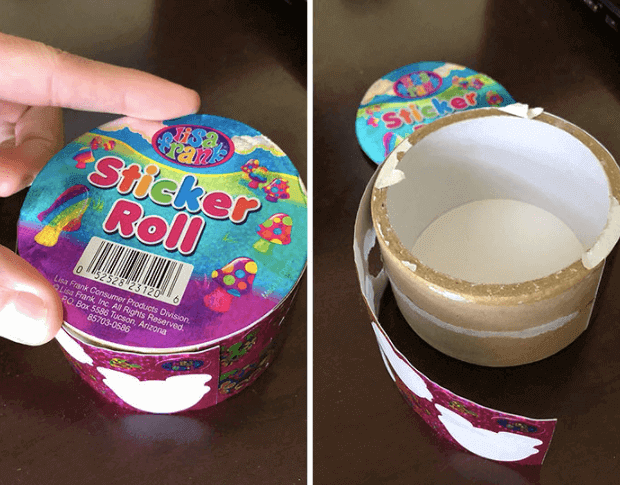 So next time you need to buy a sticker roll, make sure to inspect whether or not the product is indeed what the package claims it is.
Just Enough To Fit On The Window
If there is one thing that is both hilarious and enraging, it's this picture. This person was looking for a delicious snack, so when they bought the perfectly sealed package, they couldn't wait to sink their teeth into what's inside.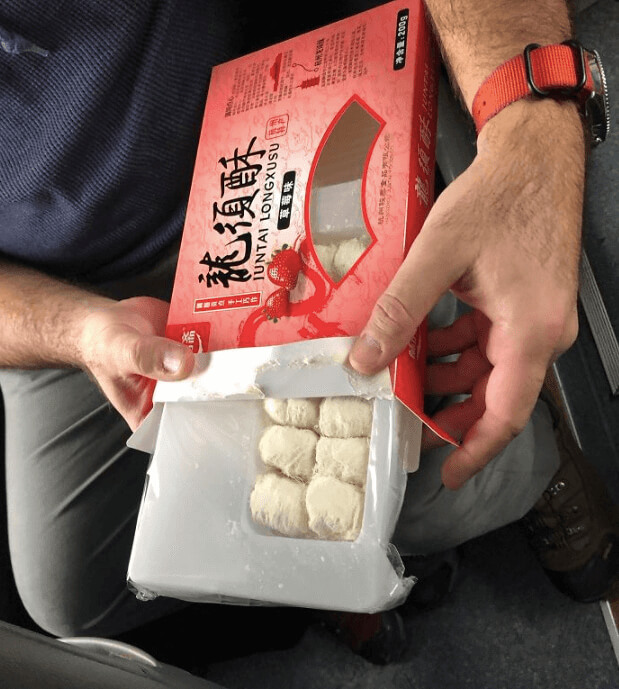 To their disappointment, the contents in the package didn't exactly look right. In fact, it looks like more than half of the box is missing. What a shame!
A Pen That Was Made To Minimize The Use Of Plastic
Again, several companies around the world use the green argument without actually being sustainable. Sustainability has become a buzzword, but by the looks of it, not everyone is ready to own up to it.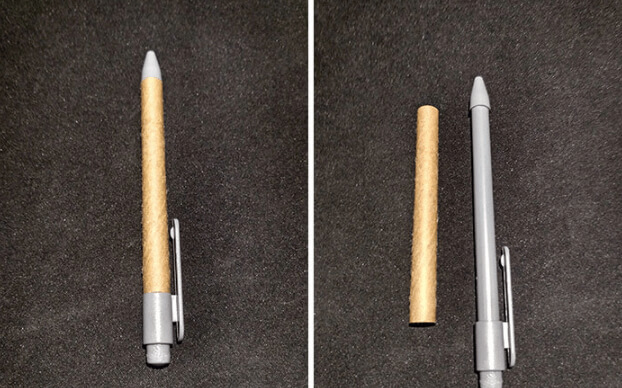 This company was extremely deceiving when they vowed to reduce their plastic usage but didn't actually follow through with it with this ridiculous, not really recycled pen. How upsetting!
A Staple Box With Almost No Staples
We have to say that whoever packaged this box did so in the most brilliantly deceiving way. Now, it probably wasn't fun to be the customer in need of staples, but the person who did the packaging must have had a good laugh.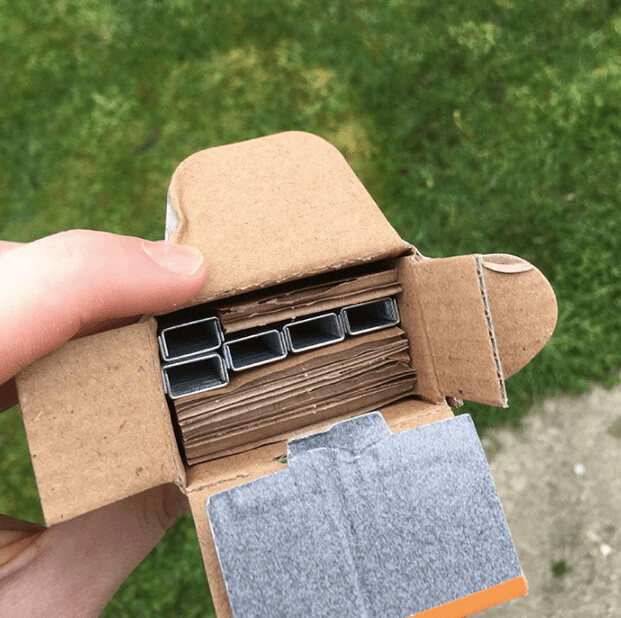 We hope that this customer went back to the place where they bought it and returned the entire thing.
Where Are All The Gummy Bears?
Here goes another strategy that seems to be very common in the advertising market. Take a generous-looking large box, but fill it only halfway. The result? Customers with an unfulfilled sweet tooth.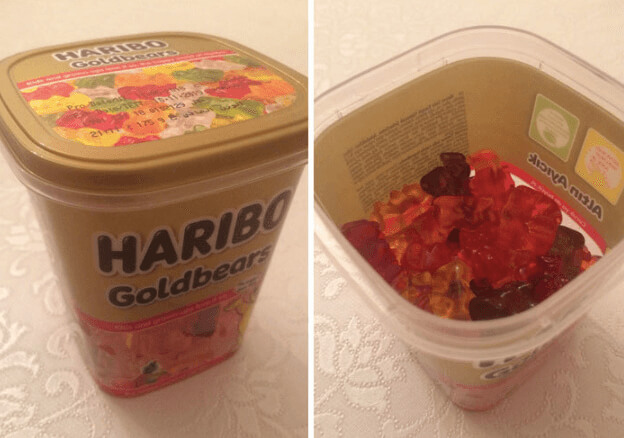 How disappointing is it to open a box of delicious gummies only to find it's half-filled with not-so-delicious air? We can't imagine how upsetting this probably was for this candy lover.
Where Is The Missing Steak?
If this is not one of the most hilarious package designs out there, then we don't know what is. Thankfully, before buying this steak, this person decided to check under the cover.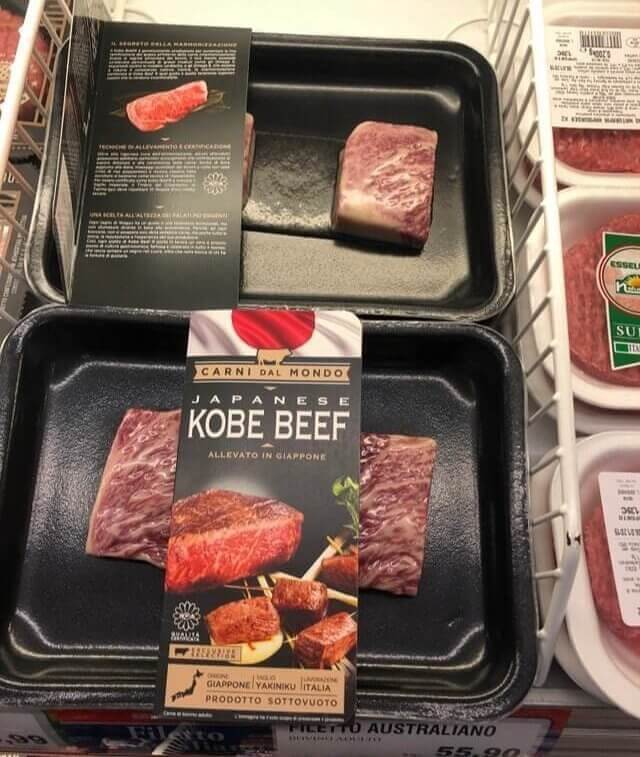 Once they did so, they couldn't believe their eyes! A huge part of the steak advertised was simply missing. If their instinct hadn't told them that something was wrong, they would have gotten a very upsetting surprise when they got home from the grocery store.
100% (Not) Silk
Here is another tip–if a label says that the fabric is 100% something, take a look at what the inside says, too. Apparently, whatever the package says is not always the truth, even when it comes to a piece of clothing.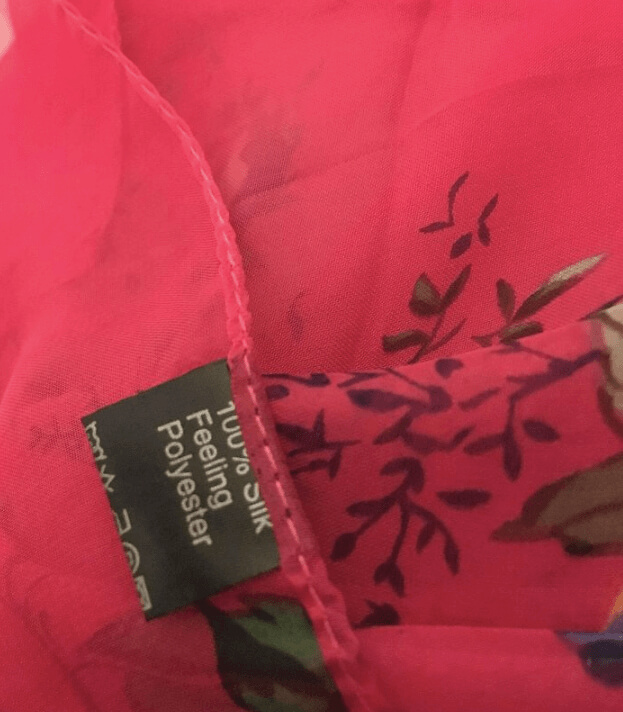 This person sadly learned this lesson the hard way, after they opened the package only to learn that their "silk" item was 100% silk feeling, and not actually silk.
Disappointing Santa
It's such a shame that several companies out there still use immense amounts of plastic, no matter how much this has been advised against by environmentalists and activists all over the world.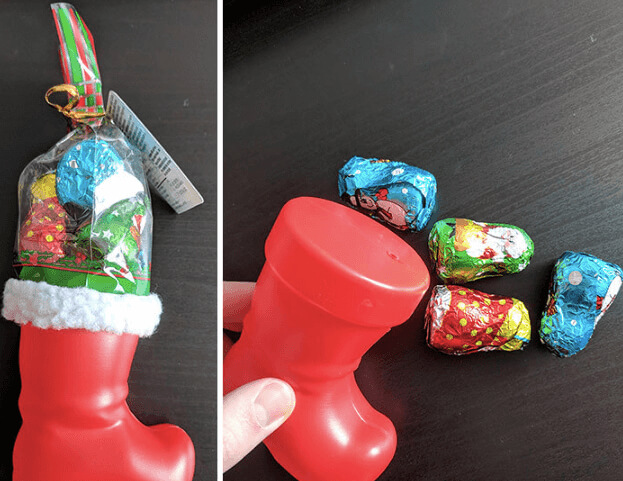 This company decided to ruin Christmas with an absurd case of false advertising. So much plastic for so little chocolate!
When Misleading Takes A Whole Different Level
Okay, here's the thing. This package looks big, and whoever purchased it thought they were getting a lot of product. But that was until they turned it upside down.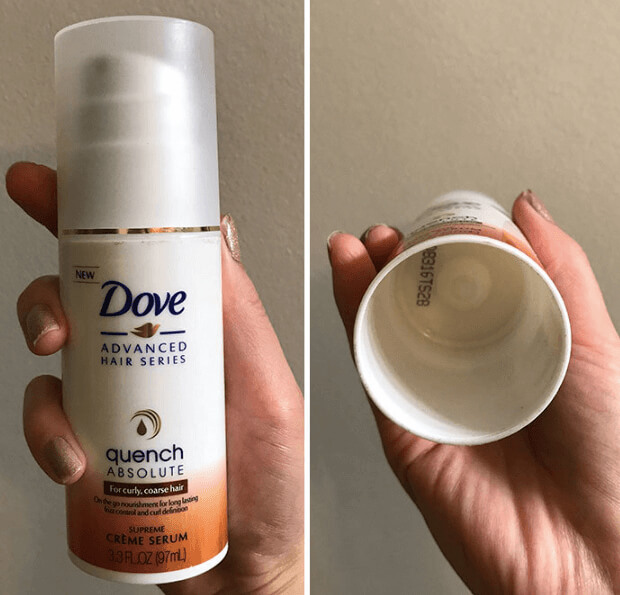 There is literally a whole lot of nothing in about half of this container, and we bet that most customers probably completely fail to notice it.
When A Package Design Makes A Kid Cry
This Reddit user's daughter sadly understood a few harsh things about the world at a very young age with this package design. According to her mother, the little girl spent all of her money on this little bag that looked so colorful and promising at first.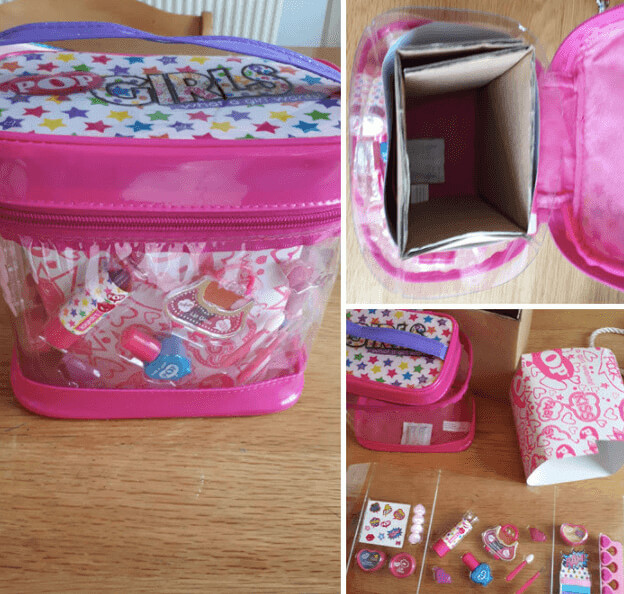 To her disappointment, the package was hiding a whole lot of nothing inside. Apparently, as soon as the little girl realized it, she began crying and claiming "this is not fair." Poor girl.
"Bigger Size, Better Value"
Here goes another reminder not to take everything you see at face value, especially at the supermarket. Even if the bottle says better value, it's not always the case as you see here.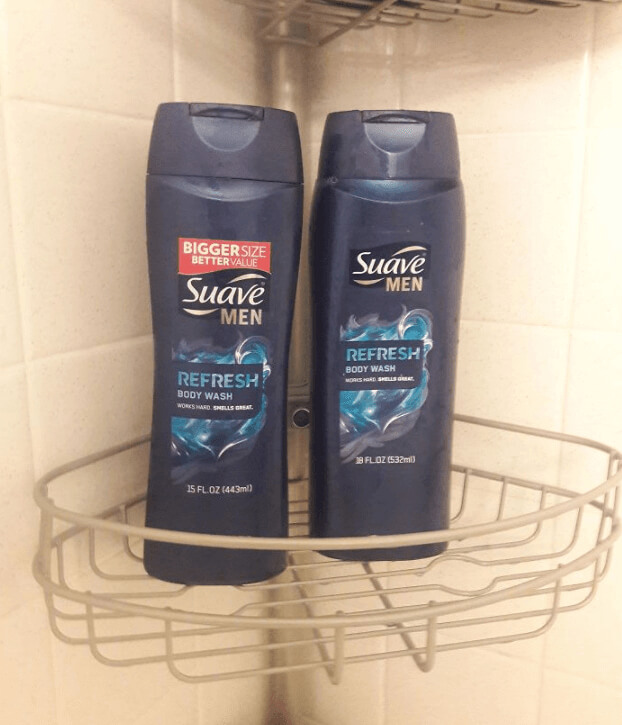 In this case, this person figured out pretty quickly that the product they bought didn't really come with better value for money. How unfortunate.
The Bucket Half Full
It may take you a few seconds to realize what's happening here, but when you do, you'll probably be left completely dumbfounded and probably very angry.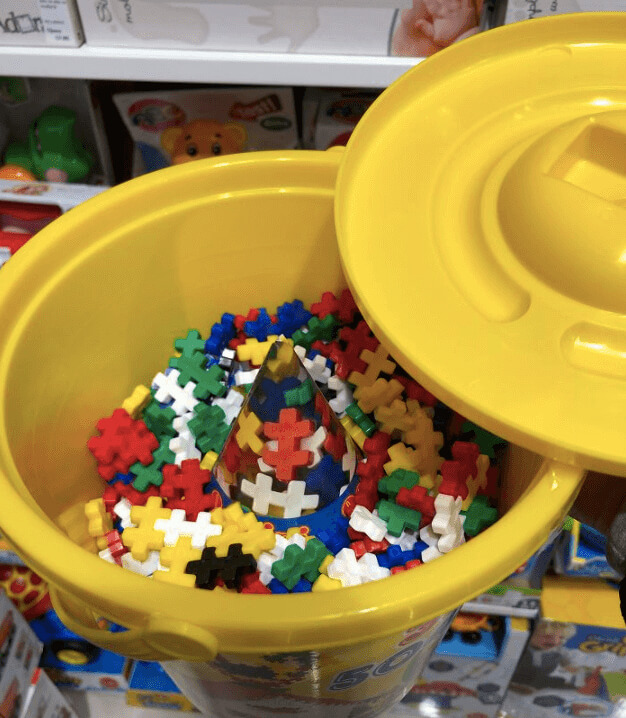 The person who bought it explained it in detail saying: "to make this bucket of constructor set look full, they put a paper cone inside with some constructor pieces printed on it to make it less noticeable." Now that's just mean.
Where Are The Other 3/4?
Okay, this is another case where the person should have simply returned this product because there is no way that this is for real. The package is literally huge, and the actual amount of chocolates inside is ridiculous.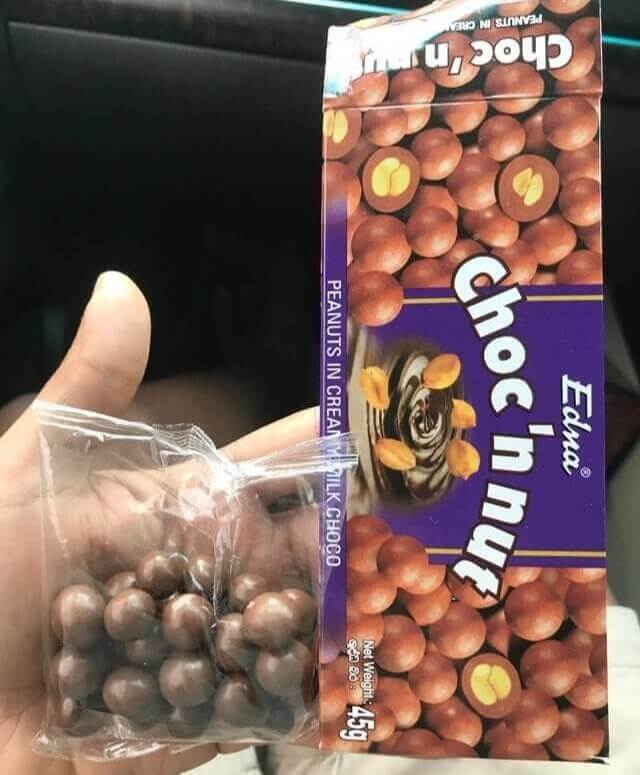 The person wrote on their Reddit post: "I want my other 3/4," and we don't blame them, they totally deserve to get what they paid for.
Get Two For The Price Of Three
While these companies probably get away with this kind of packaging on a daily basis, that doesn't really make things less wrong. However, we can't deny that it's a little bit funny. This person bought a pack of salami thinking they were buying three, based on the drawing on the outside, but that doesn't mean they actually got what they thought they were getting.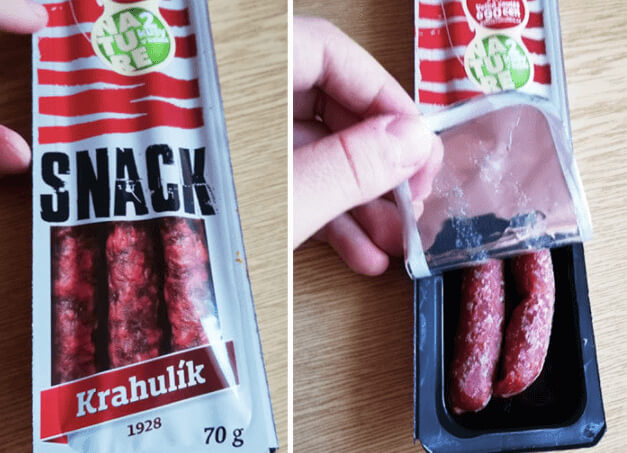 And we can imagine just how disappointing it must have been to find those two lonely salami pieces in there.
Another Half-Empty Package
Well, it's safe to say that this will not be the first or last time that we'll see this kind of hilarious packaging. In fact, it seems like it might be more of the norm than anything else.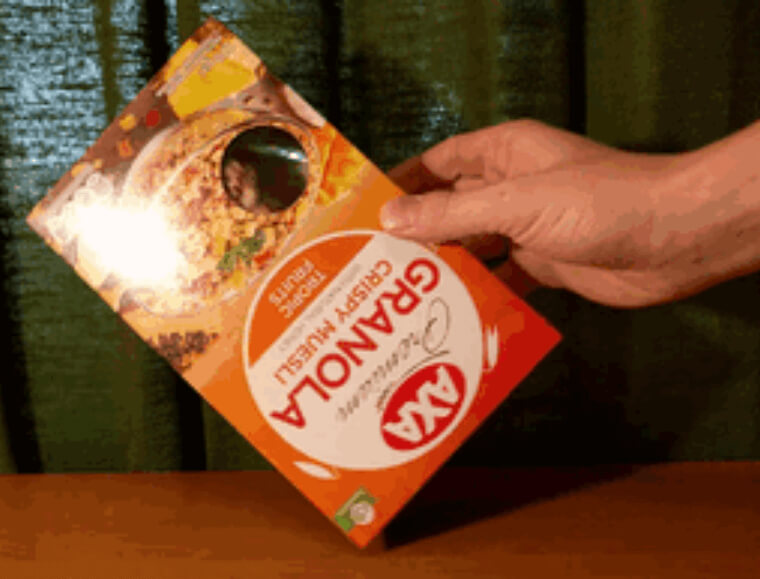 When this person got home, something about the granola they just purchased didn't feel right, so they turned it upside down, and voila! The box of delicious granola turned out to be half empty, just like many other packages on this list.
Disappointment Beyond Measure
Imagine craving something sweet for an entire day, then going to the store to get yourself your favorite candy. But when you get home ready to indulge in sugary goodness, you open the package, and this is what you find.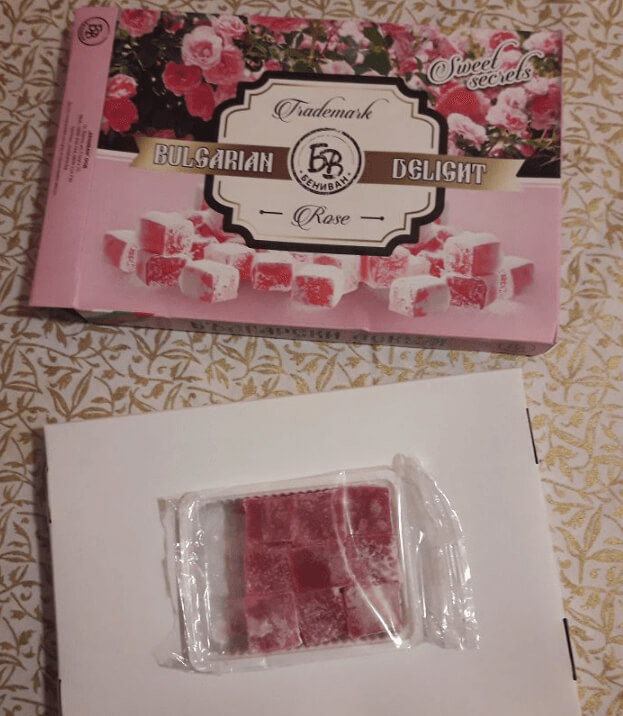 This person's disappointment was simply immeasurable–this package could not have been more deceiving. At least they spoke out about it online, and hopefully, they got to enjoy the little bit of the sweets that were actually in there.
Not So Homemade
We all know that certain companies attempt to convince customers that their product is something that it isn't. This includes the amount of sugar in certain foods, whether or not they are homemade, and the list goes on.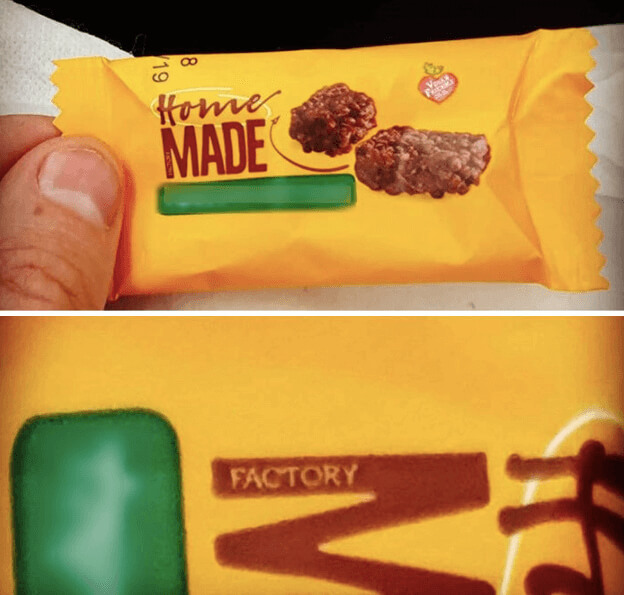 Apparently, this manufacturer did their best to hide the word "factory" to make their product look homemade in a way that is simply hilarious. But the word factory is there, and clearly, the product is not homemade, so why advertise it this way?
They Knew Exactly What They Were Doing
Some of these misleading packages seem to be created by people who are some sort of experts in the field. Take this one for example. There is no way in the whole world that this was an accidental mistake made by whoever prepared this pizza.

The pizza was perfectly placed in the box, which means that they knew exactly what was being hidden in there.
What Would A Reasonable Person Think?
While this one may be a little bit debatable for some of us, it's still confusing. Companies are required to keep what the reasonable person would think in mind when they design their products and packages.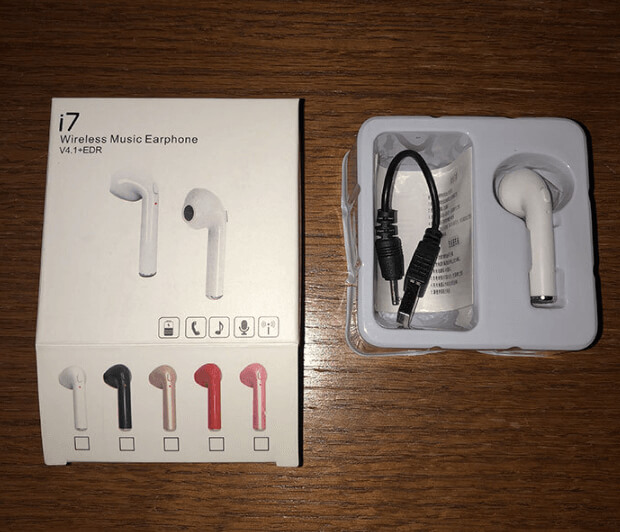 For real, whoever buys just one earphone? That is, unless they need to replace one that they lost. No matter what anyone says, there is something very fishy about this one.
"Not Suitable For Climbing"
This packaging design is not only misleading but also terribly confusing. The is literally a picture of a man climbing with a rope, which probably means most people would assume that this rope is meant for climbing.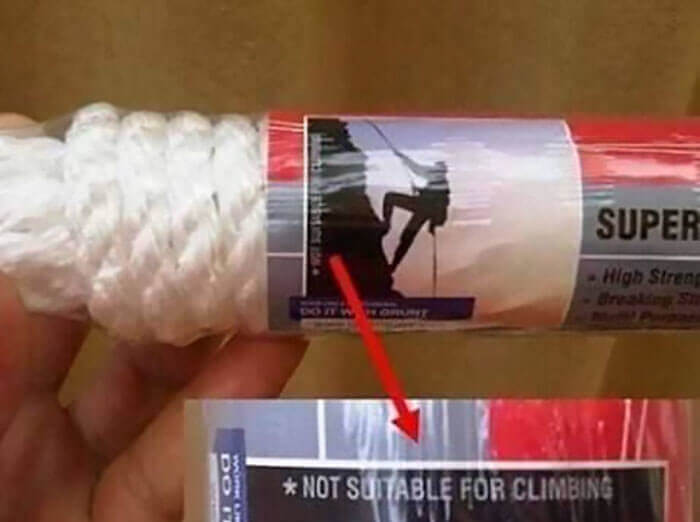 Clearly, though, it's crucial that the next time we buy any product of this sort, we take a thorough look at the fine print. This could actually be dangerous!
A Gummy Bear Cup That Didn't Need To Be A Cup
All we can say is, how disappointing. It's mind-boggling how some companies create such misleading products, especially when it comes to products meant for children.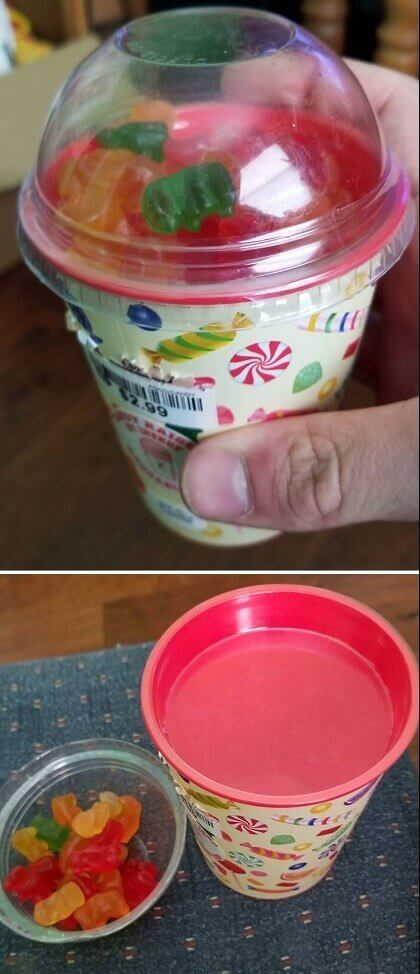 Just imagine getting this for your kid only for them to get hugely disappointed. Instead of having a cup full of gummy bears, this cup only has some in the upper section.
Buy A Pack, And Get Two Hot Dogs "Extra"
It's a good thing this person checked the package before buying it, otherwise, this would have been an infuriating discovery when they got home.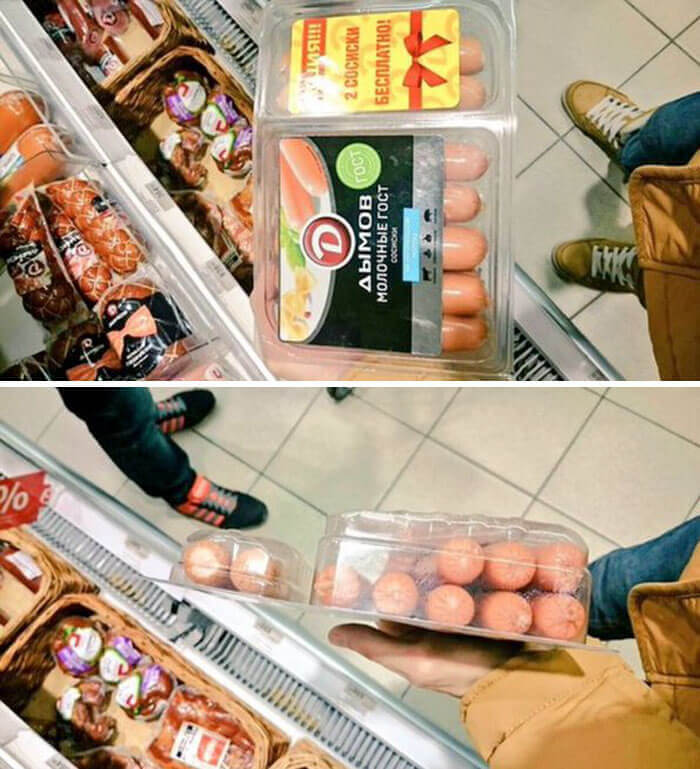 Apparently, this type of sale is pretty common in Russia, when the seller makes the impression that when you buy a package of something, you get something free. In truth, you're just getting what you already paid for.
"12 Mini Rolls When Cut Into 4's"
Okay, here is another package design that makes us wonder: how on earth did they think this was an ok thing to do? They literally claimed to be selling 12 pack sausage rolls, but in truth, the package only had three sausage rolls.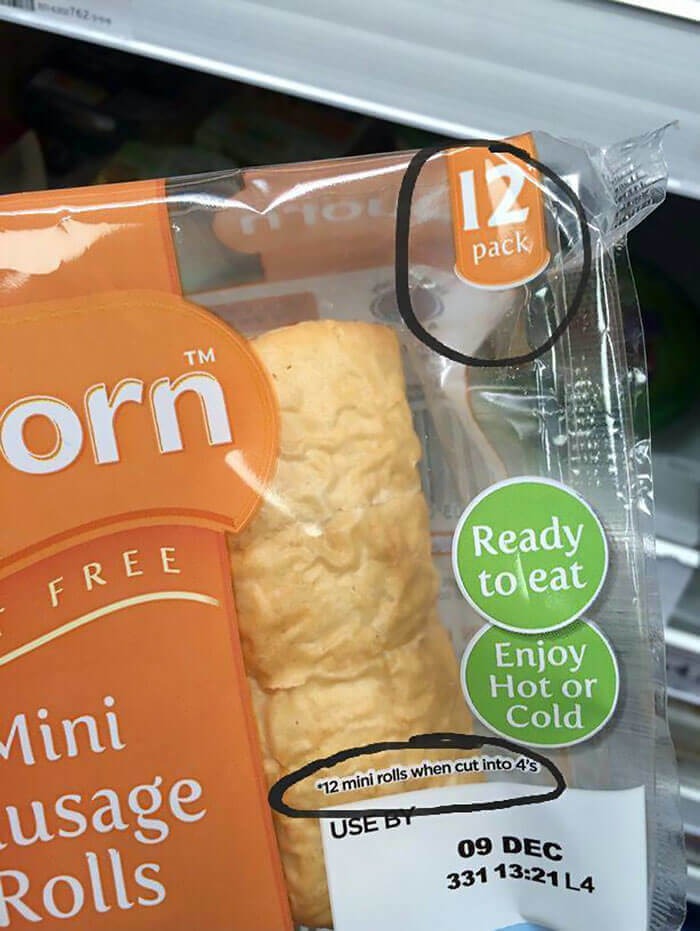 It seems like their strategy is to recommend that their customers cut the thing themselves – how deceiving!
Well, That's Just Rude
We would like to believe that instead of a package design lie, this was an honest mistake by the manufacturing company.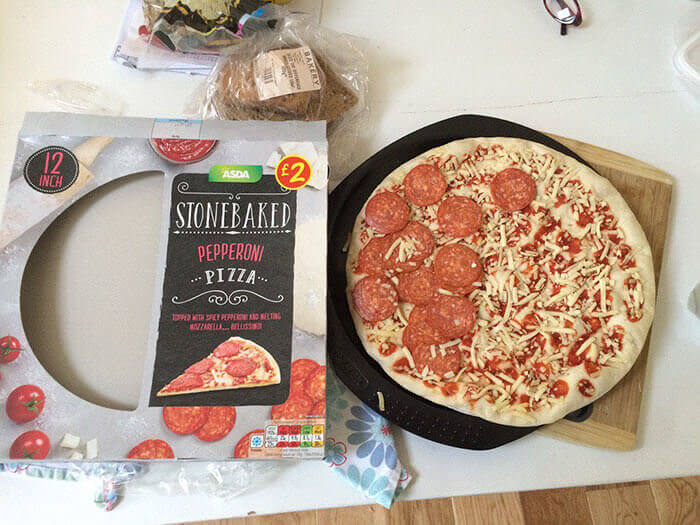 This person was sure they were taking a yummy pepperoni pizza home, but when they opened the package, they realized that that wasn't exactly what they were getting. Instead, it was more of a half Marguerita and half pepperoni.
Being Gluten Intolerant Is No Joke
We're not sure this one is funny as it seems to be more concerning than anything else. While this chocolate was advertised as gluten-free and organic, the back of it said: "We are not gluten-free or organic certified (because it's bulS%#)."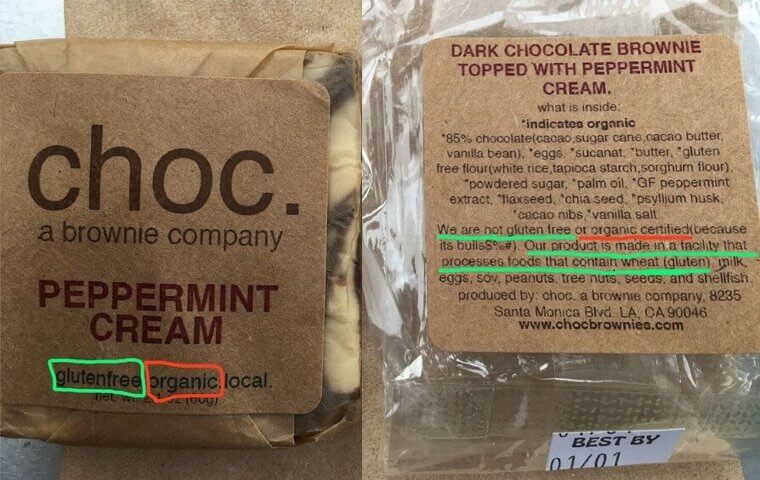 The thing is that some people who really are intolerant to gluten could suffer serious consequences from this misleading package.
No Wonder All Of Us Have Trust Issues
This guy said it exactly right, no wonder all of us have trust issues! Even though the cans have 30% and 40% bigger on them, they seem to be to be absolutely the same size as any other can of soup.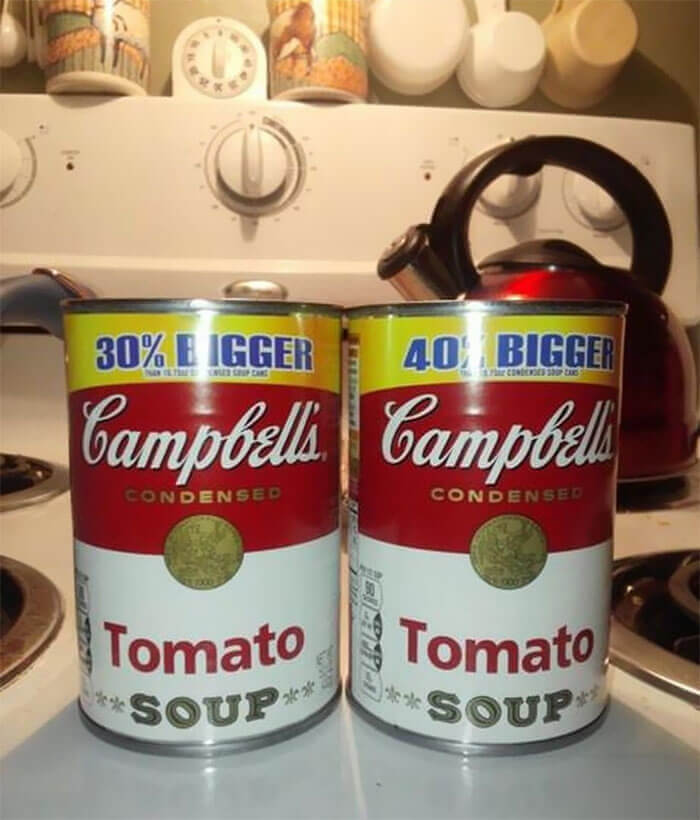 But now that they have figured out how deceiving the can is, we're pretty sure that they will refrain from buying a similar product ever again.
The Shrimps Are Not As Jumbo They Seem
There is nothing more disappointing than an advertisement that claims to have a huge product when the size is actually tiny. Take this one as an example.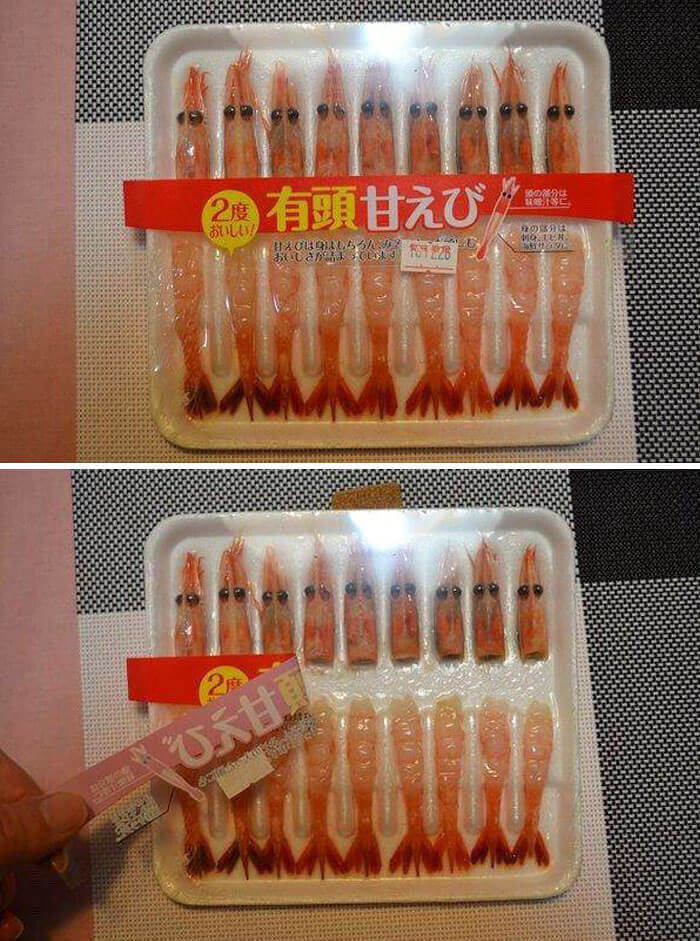 They claimed to be selling a bunch of jumbo shrimp when in reality, the shrimps were the smallest size possible, and they're not even whole. Once their heads were taken off, they literally look like the smallest shrimp in the world.
The Difference Between A Small And A Medium Size Juice
Well, folks, now we know! Next time you head out for some fast food, make sure to check out whether or not the sizes really match up.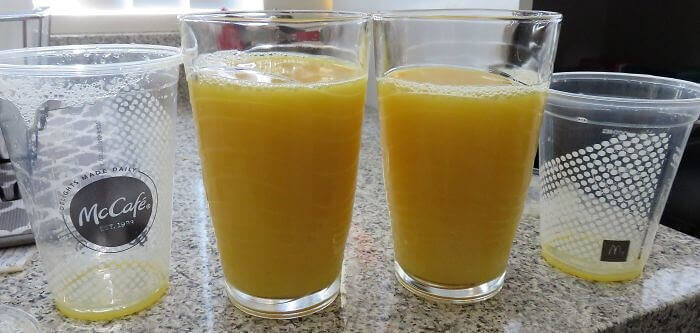 As it seems, you may pay a certain amount for a larger drink, and end up getting exactly the same as you would get without paying extra. But this person wasn't taking it. They decided to give their friends and family a heads up through social media and definitely succeeded!
The Most Misleading Wrap Packaging
By now, this type of misleading packaging seems to be just another one in the market. In fact, we're probably all wondering if any of the things advertised in markets are true at all anymore. Is everything falsely advertised?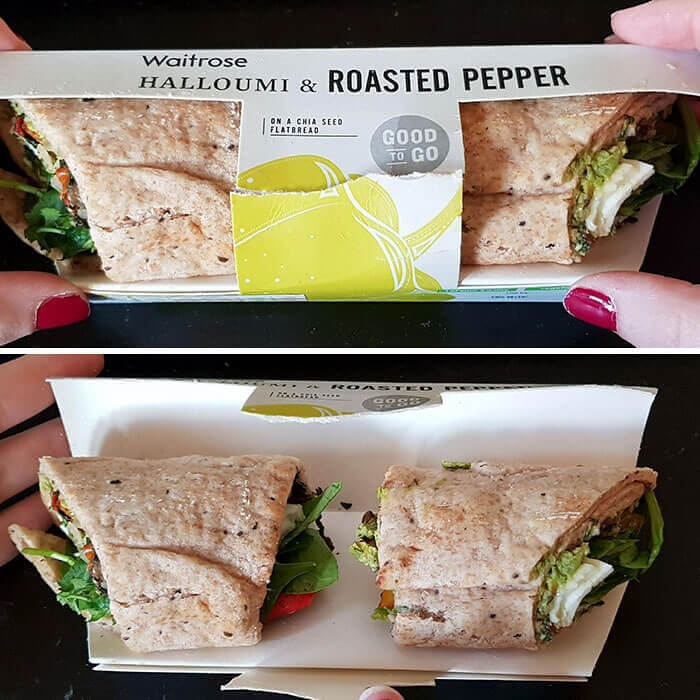 From now on, we're probably trained enough to suspect every single product we're getting when seeing appalling advertisements such as this one.
Where's The Rest Of It
This is just mean! We're actually struggling to understand how productive this type of false advertising actually is for a brand since customer satisfaction is a huge deal.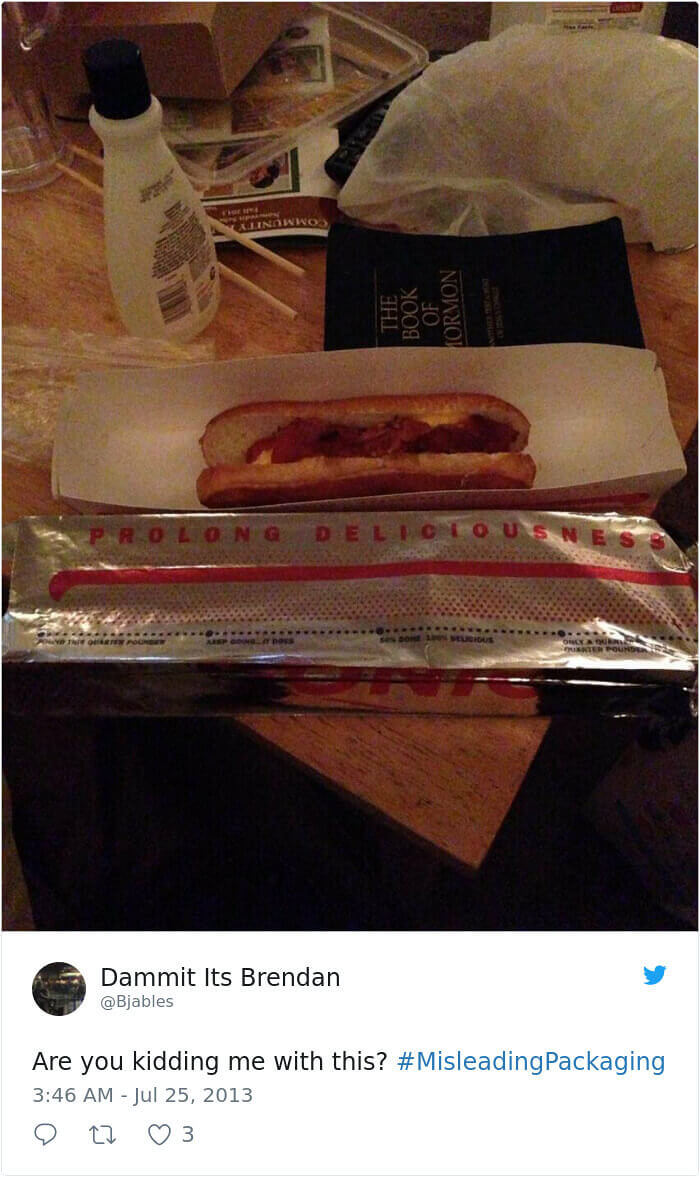 Because the truth is that once someone buys this and realizes how deceiving it actually is, they will most probably never buy it again. If they're still doing it this way though, they're probably doing something right.
This One Couldn't Be More Ironic
Really, the whole thing could simply not be more ironic. They are literally selling a tool that is supposed to help with those very difficult packages–but they decided to literally sell the thing in that difficult type of package.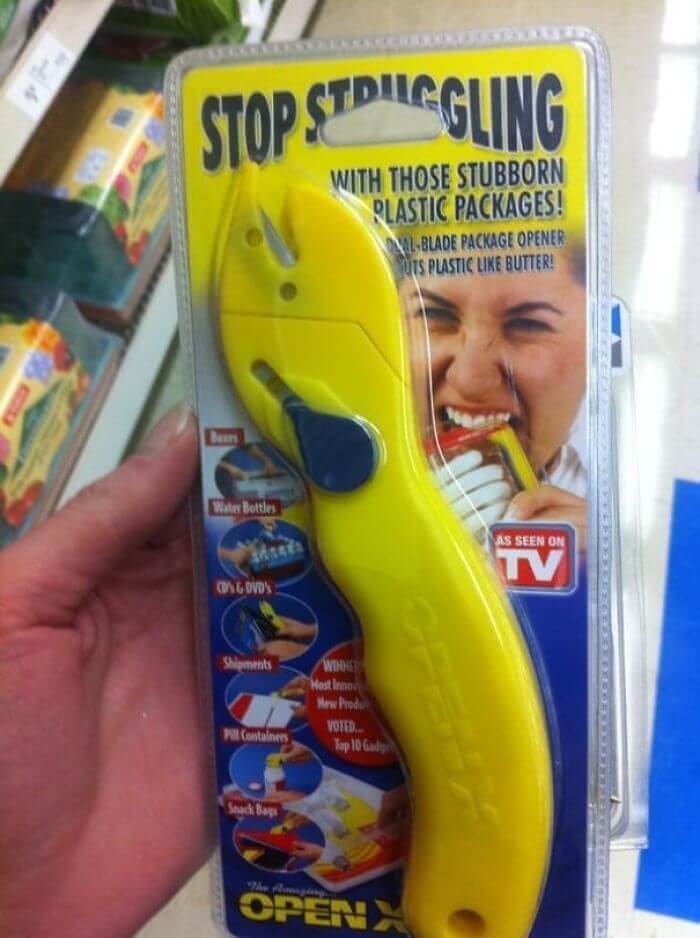 What is the person supposed to do to open it this time? Unfortunately, it seems like we will never understand.
The Most Confusing Color Packaging
Plain common sense would tell you that a person looking for red paint would grab a red package, while the person who needed blue would grab a blue package. But this company didn't think so.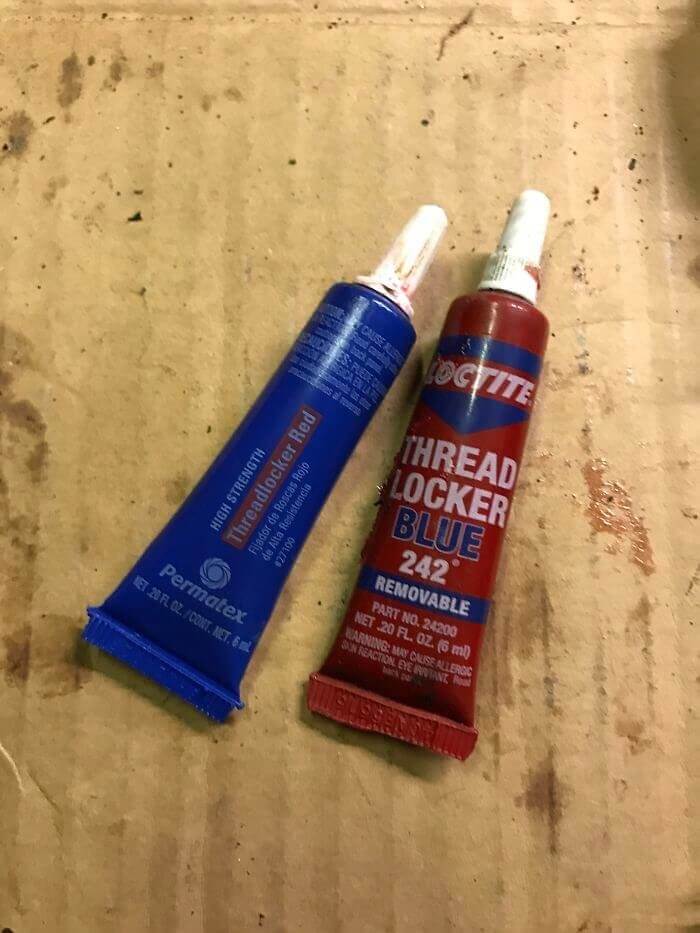 They actually believed that changing the colors of the packages and writing the actual color on them in tiny letters would make all the sense in the world.
A Box With 64 Crayons Of The Same Color
It turns out that this unopened box of crayons is filled with exactly one color. They literally advertised 64 crayon colors when in truth, there are 64 orange crayons for whoever feels like getting creative with just one color.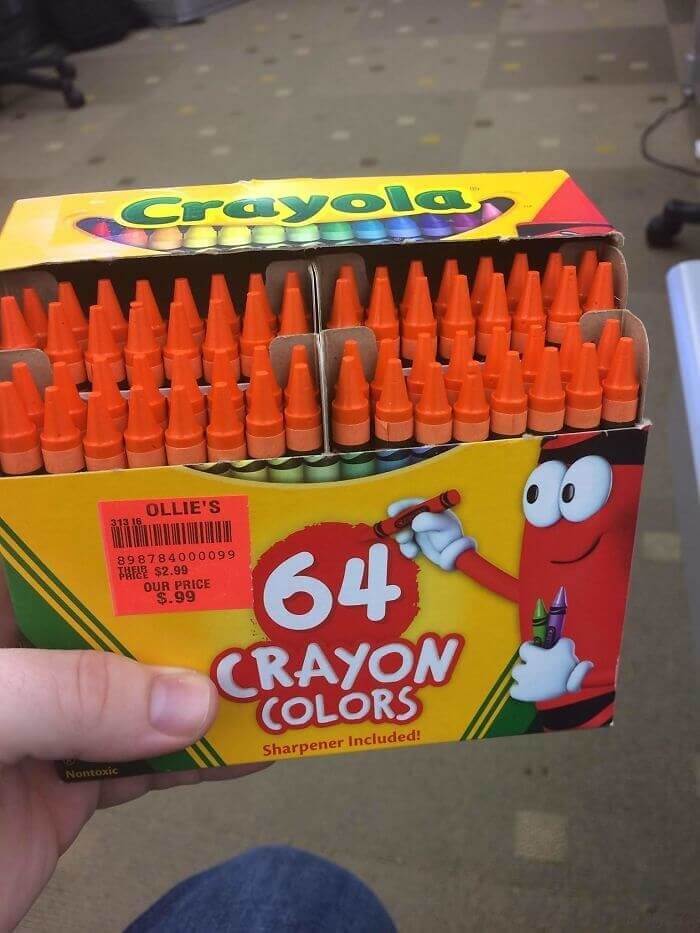 Unforutnley though, the buyer didn't check the inside before buying, so they ended up finding out way too late. But maybe they really like orange?
A Very Deceiving Box Of Chocolates
All we have to say is that this is simply not okay. We can only imagine the regret this person felt once they opened this box of chocolates and realized that they had been totally bamboozled!
The box literally only had a few chocolates, that weren't even that good according to the buyer. We're pretty sure that this person learned their lesson, and they'll just have a good laugh about it in the future.
Very Expensive Sunflower Oil
Here's the thing, while some advertisers blatantly lie to their customers with their packaging designs, others deceive their buyers in a bit of a smoother way. Take this company for example.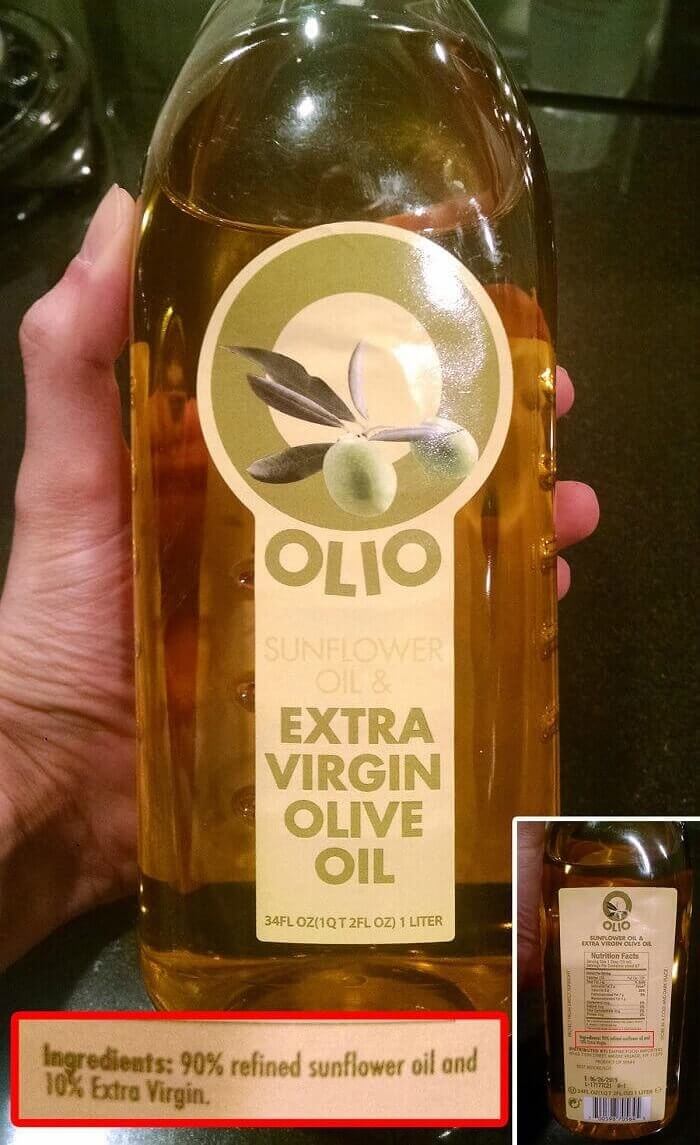 They didn't particularly lie that what they were selling was pure olive oil, but they certainly did highlight the part that made their product more appealing for a reason. That way, whoever was buying this would barely focus on the sunflower oil part.
A Huge Disappointment For Little Kids
This guy went on Reddit to share his experience with his wife teaching at an elementary school in South Korea.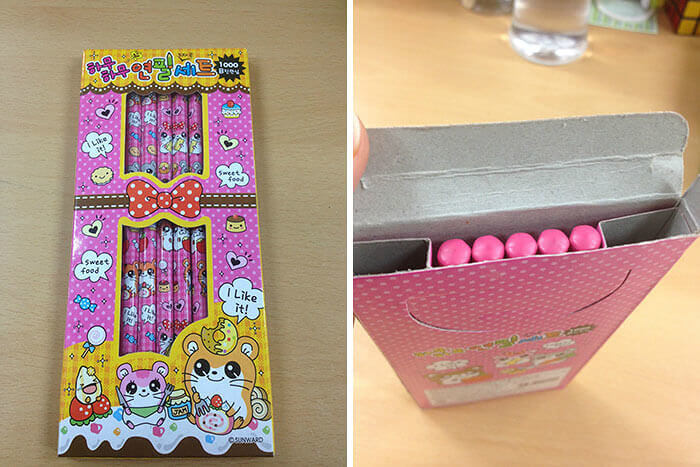 The couple decided to buy some pencils for the kids, but they were utterly disappointed when they realized that the package was totally bogus. Just like many other package designs on this list, there weren't so many pencils in there.
That Could Have Gone Really Wrong
Here's another package design fail that makes us wonder if this company made a mistake, or they genuinely thought that this would make sense.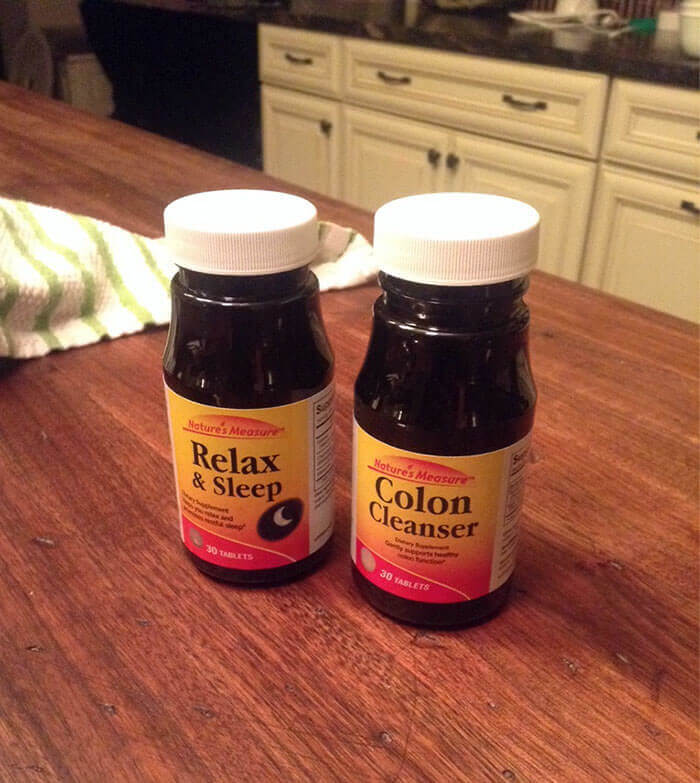 The design of both products, one for relaxing and sleeping and one for colon cleansing, is exactly the same, so just imagine if someone got confused between the two. The consequences would be a total disaster.