The entire experience of traveling can be hectic and overwhelming. Flying can be stressful, from the early stages of planning your itinerary and packing suitcases to the airport and the flight itself. Even if you are a seasoned flyer, it always feels like you could've done something to prepare yourself better for the airport, flight, or trip. If you're ready to step onto your flight, equipped with all the tips to make your travel easier, fasten your seatbelt and get ready for takeoff.
The Best Times to Fly to Avoid Turbulence
There are certain days and times that are better to fly on than other flights for a few reasons. If you are sensitive to airplane turbulence, morning flights would be better for you. As weird as it may sound, this is because morning flights mean it's not as hot out. Heating from below creates unstable conditions like storms, winds, and bumpy flying, which directly leads to high turbulence. Best to only book during the morning then. 
If you're looking for cheaper flight fares, then it's best to look for flights on certain days. International flights are usually cheapest on weekdays versus the weekend.
The Truth About Airplane Blankets
Many of us have become hyper-aware of germs in recent years. But we still want to fly comfortably. But there's one flight comfort you should forego if you're not looking to get sick during the trip (and who is?). Here's our protip: skip out on that blanket flight attendants offer passengers at the beginning of the ride. To put it mildly, those aren't guaranteed to be the cleanest pieces of cloth you've touched.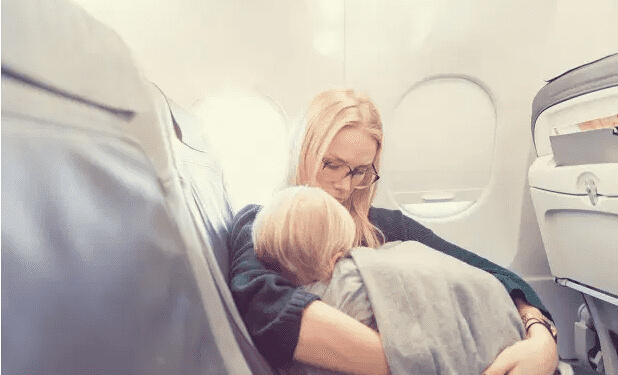 Instead, bring a warm sweater, wear long pants, and wear socks or bring a pair in your handbag. If you have space in your carry-on or backpack, you can also just pack your own blanket. There are some thin but effective ones out there made specifically for those of us on-the-go with limited space.
Never Ask the Flight Attendant for Ice
On every flight, there is a point when flight attendants walk around and take everyone's drink order. When you're thirsty, a glass of nice ice-cold refreshing water sounds like the perfect choice, right? Well, think again. Flight attendants revealed some industry secrets and said there's a reason why they wouldn't order any drink with ice themselves. Apparently, the ice is made from the plane's water tank that is hardly ever cleaned.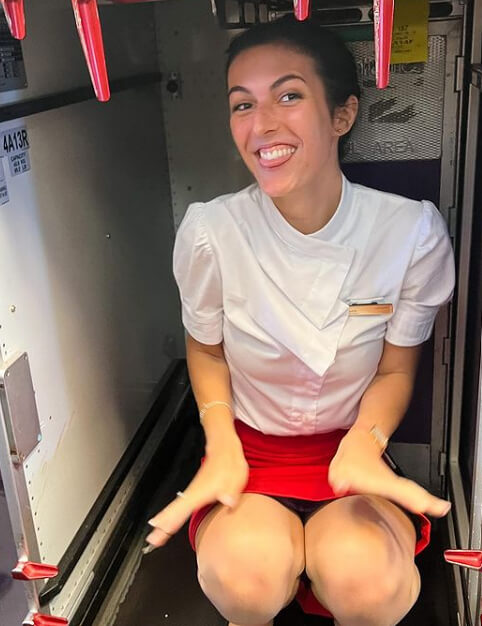 It's probably best to take their advice since they're the experts there. Next time you're asked for your drink order, opt for a drink with no ice.
Don't Sit in the Back if Turbulence Bothers You
Flying can be fun and exciting, and of course, the adventure of visiting a new destination is thrilling. But sometimes, the anxiety can get the best of you, especially if there is a ton of turbulence. A rough flight can lead to overwhelming stress and other problems like nausea, dizziness, and vomiting. A plane's intense shaking can induce panic even if you're safe. But there is a way to help reduce this discomfort.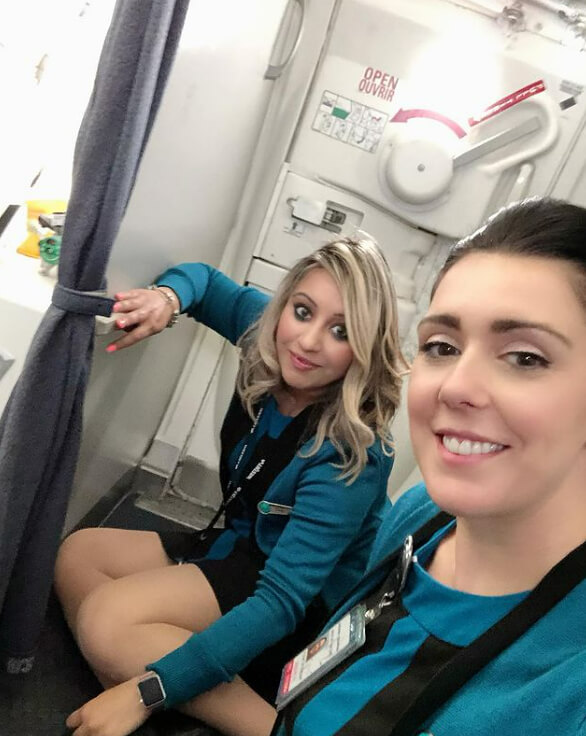 wanderwith.leeza via Instagram
Turbulence is felt the most in the back of the plane, so avoid seats there at all costs if this is usually an issue for you. Ideally, choosing a seat above the wing of the aircraft is ideal.
If Your Phone Is About to Die, Do This
You arrive at the airport, go through security, get to your gate and sit down. You pull out your phone to start listening to music, and it won't turn on because your phone is dead. The despair hits; how can you handle a long flight with no phone or music? Before you let the panic take over, look for a charging center! Most airports have them in each terminal so you can charge up your electronics before your flight boards.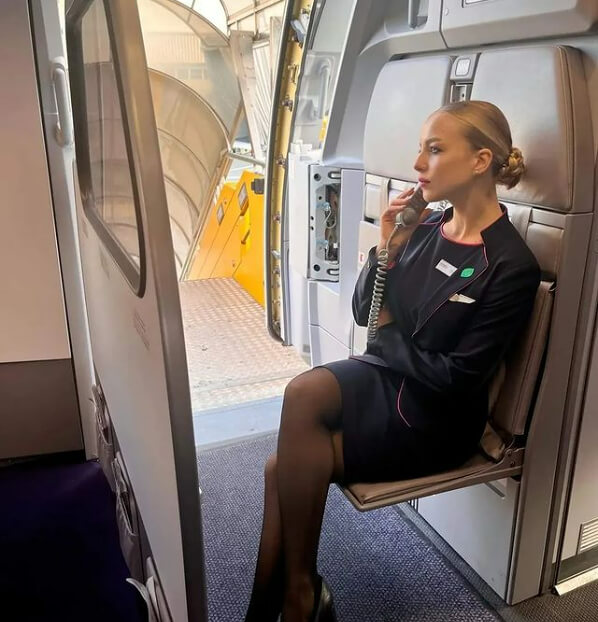 beautifull_cabincrews via Instagram
If it's an older airport and you can't find a charging center, try looking for a TV. Most have USB ports that you could plug your phone into instead.
Scan and Digitalize Everything
It's always important to have scans of your essential documents. Dealing with a lost document could be a nightmare, and having a copy on your phone could save you lots of trouble. And even if you don't lose anything, having scans of your essential documents is super helpful. You don't always want to carry your passport around while traveling in a foreign country, as it might be better left locked inside a safe or your suitcase at the hotel.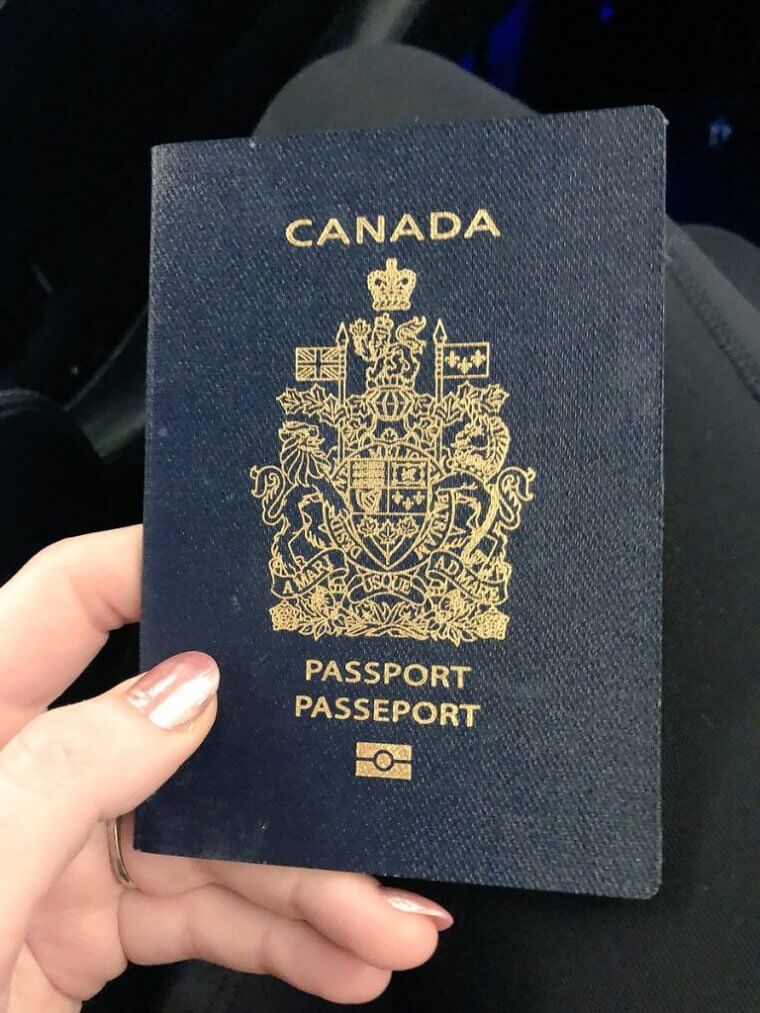 But you'll likely need those documents to get into bars, clubs, or casinos. So make sure to have a scanned copy on your phone or a printed copy in your wallet.
The Only Packing Hack You Will Ever Need
You've heard of the advice to pack light, but what about packing smarter? There are a few techniques to help pack your suitcases most optimally. Start by rolling all your clothes; folding them regularly causes them to be bulkier. If you have shoes, you can roll up and place any smaller clothing items like tank tops, underwear or socks into the soles of the shoes to optimize space as well.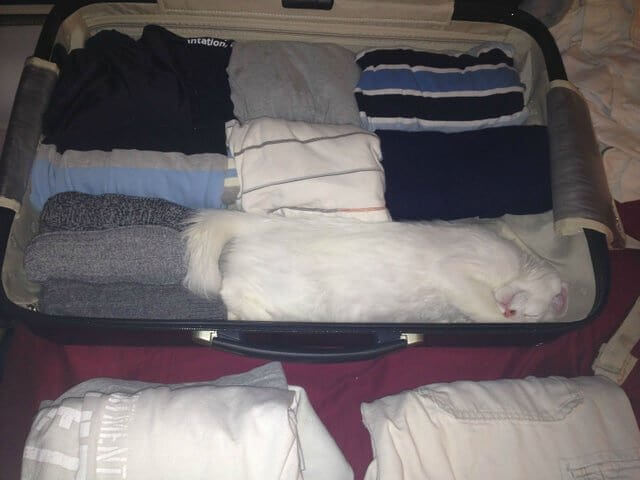 Another great tip is to keep the heavy and oversized items like sweatshirts and towels at the bottom of the suitcase before packing other stuff; it will take up less room this way.
Use Air Tag to Keep Track of Your Luggage
This is a genius creation that will dramatically decrease any worries or stress you have associated with flying. One of the biggest worries is losing your checked suitcases during travel. You check your luggage and trust they will arrive safely and sound at your destination. If they don't, all you can do is file a claim and wonder where they went. Well, now, with these trackers, you'll have their location on your phone!
It's truly a game changer, and if anything does happen to your luggage, you'll know exactly where they are!
Why You Should Mark Your Luggage as Fragile When Checking in
Do you ever want to pack something fragile in your suitcase but are scared it will be damaged while traveling? Maybe you want to buy a nice dish from a country you're visiting or a fancy perfume, but you're unsure of how you can be confident that it won't be harmed while tucked away in your luggage. A fantastic trick to prevent this is marking your baggage as fragile while checking in.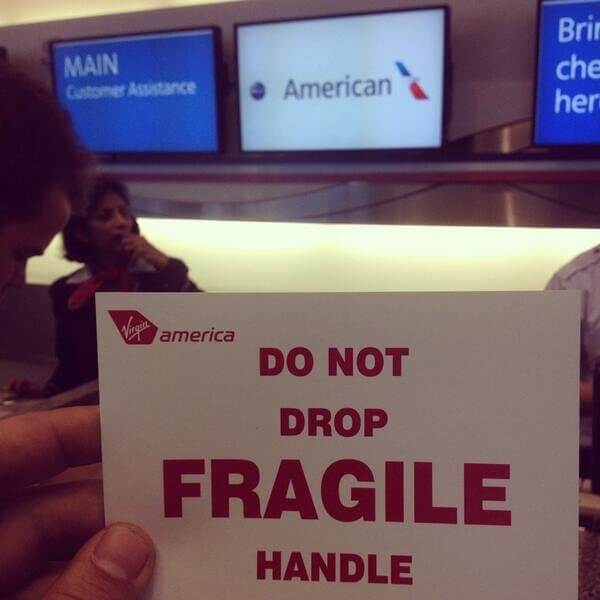 By marking your luggage as fragile, the cargo crew is supposed to handle your suitcase with extra care. It is added to the cargo compartment last, so it's on top of all the other bags, which also means it comes out first!
Why USB Ports Are a Lifesaver
Traveling and going to the airport can be a very stressful experience; most want to ensure they are as prepared as possible. But sometimes, things slip your mind, and simple mistakes are made. When you arrive in a new country and do not realize that the wall plugs are different, you might freak out. How will you be able to charge your phone? Here is a quick fix: check if the TV in your hotel has a USB port.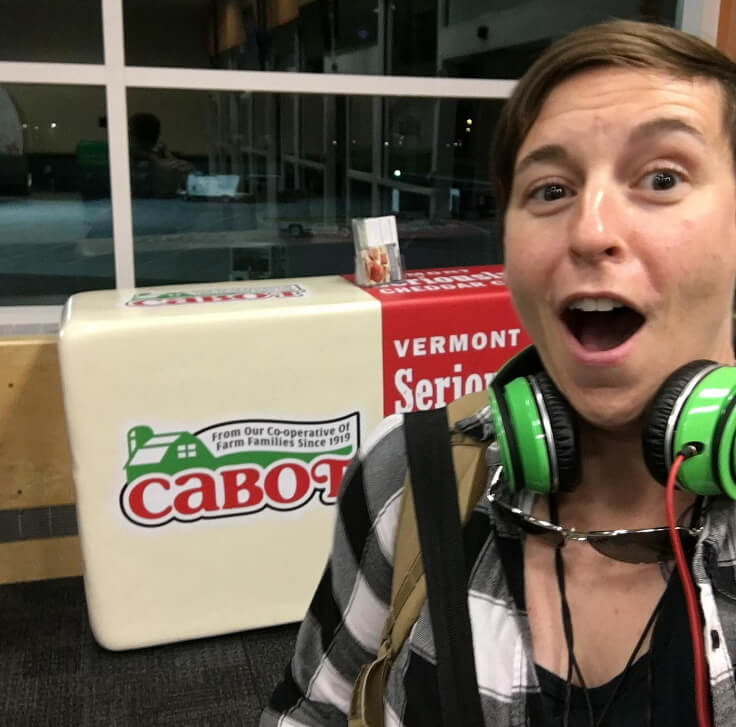 the_bouchard_story via Instagram
You can then use the USB port to charge your phone until you find a correct adapter. Don't let the anxiety of traveling get the best of you; solutions will be found!
Noise-Cancelling Headphones Seriously Change Everything
Have you ever been on a flight, and there are crying babies preventing you from falling asleep? It's never fun when all you want to do is nap, and there are loud background noises that make it impossible to relax and doze off. You can avoid this frustration with noise-canceling headphones. They are a lifesaver, especially on long flights. You'll be able to fall asleep without distracting noises or listen to your favorite music clearly.
pistonsandpropellers via Instagram
Noise-canceling headphones are worth the investment; it changes your entire flying experience into something enjoyable. Plus, they are small and can fit into any carry-on, even your pocket.
Protect Suitcases Against All Kind of Weather
Traveling around with your suitcases can be worrying if the weather is horrible. Especially if it is raining and you are walking outside, you don't want the water to seep into your luggage and bags and ruin your belongings. If you ever find yourself in that situation, there is a simple and fast solution, even if you don't have a waterproof suitcase. Believe it or not but the answer is garbage bags!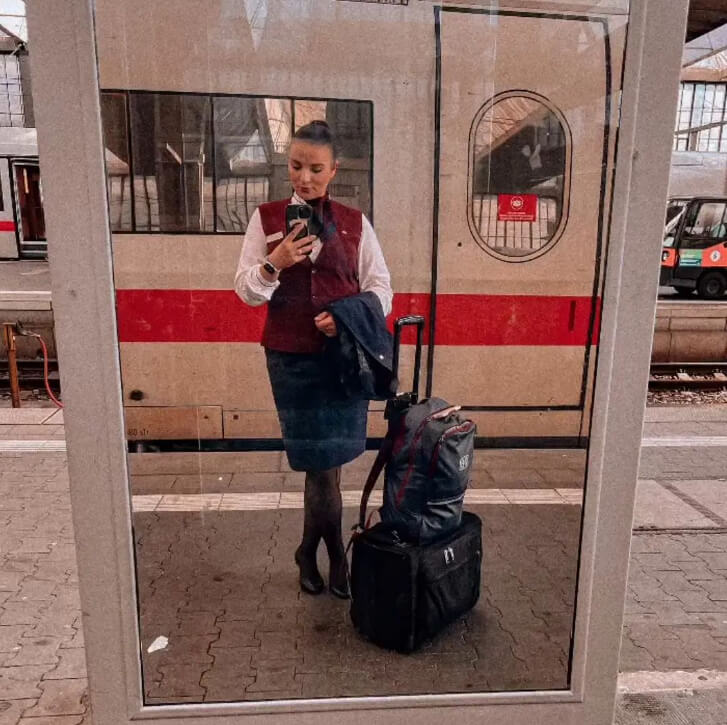 Yes, garbage bags are the solution. You can use them in several ways. One is to cover your bag and suitcase with a garbage bag and make holes where the wheels are. You can also line the inside of the luggage with the bags, so there is a barrier when the water seeps through. Last but not least, you can move all of your stuff into a garbage bag and then place it in the suitcase, so there is an extra layer of protection.
Travel Like a Local With a Sim Card
What is the ultimate way to be prepared for traveling abroad? Make sure you buy an international sim card! The last thing you want is to arrive at your destination with no service at all, no way to contact anyone, and no navigation. It could quickly turn into a nightmare. That is especially why it's so essential to make sure you have cell service and access to data beforehand! Now you can get around with no problem.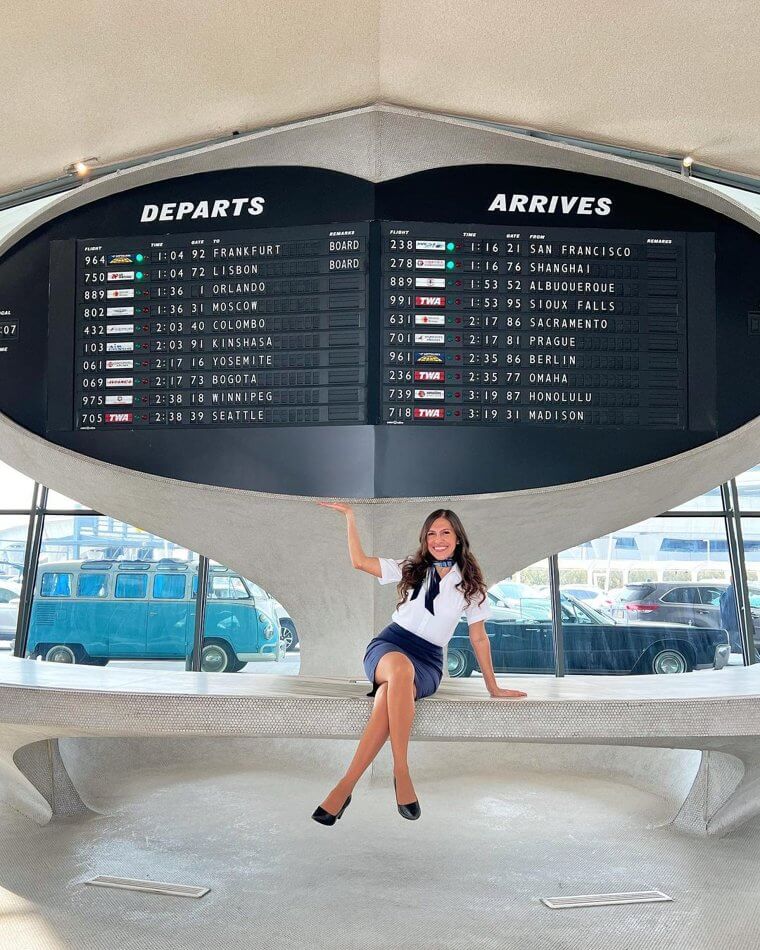 Step off the airplane completely prepared and confident without worrying about finding an overpriced cellphone shop at the airport you're arriving in!
Why You Should Always Go Incognito When Booking Tickets
Before you book your plane ticket, here is the best way to ensure you get the best price. Whenever you visit airline or flight booking websites, they track your cookies and how many times you search for a particular flight on their site. Therefore they can hike up the flight price because they know it is of high interest to you. The only way to combat this is to browse in private or incognito mode.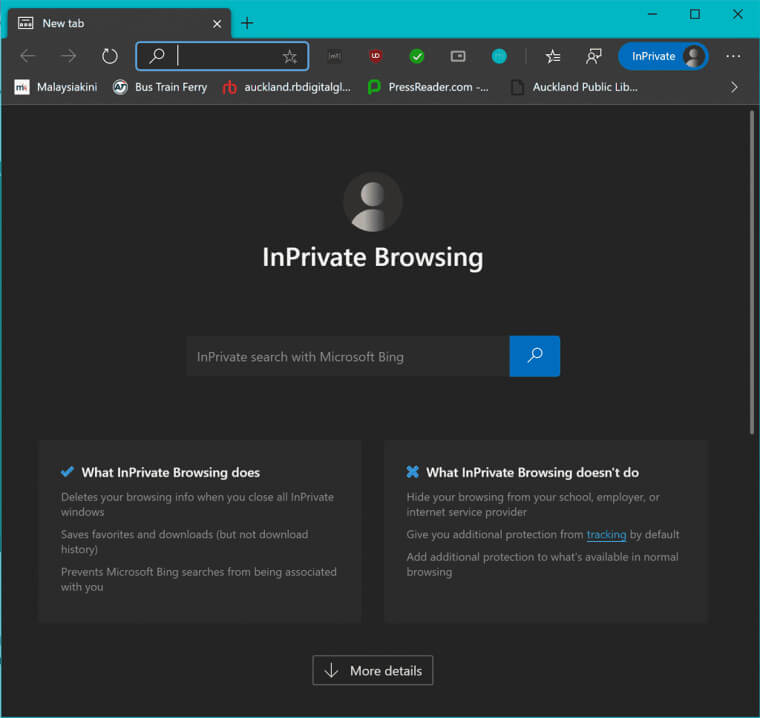 By using private browsing, you will likely get a way cheaper flight than the original price. So try it next time you're ready to book!
Genius Way to Get Drinks Through Security
Remember all of those times you had to throw out perfectly good and fresh water? Or what about the times you chose to chug down an entire bottle just to get it emptied for security and then spent your whole flight in the tiny airplane bathroom? Yeah, neither of those situations is ideal. But say bye, bye to those inconveniences because we've found the most fantastic loophole out there.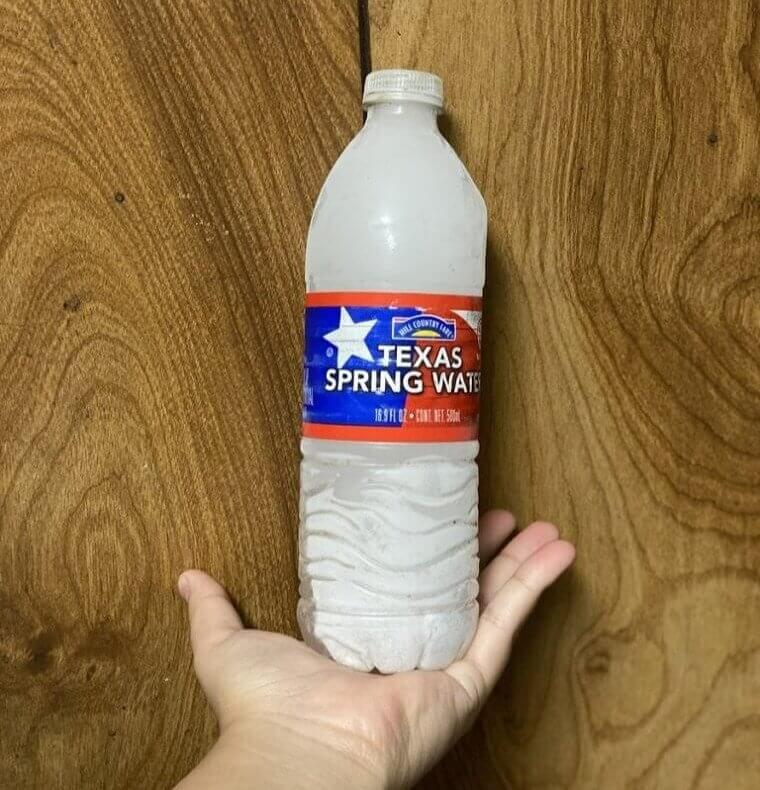 Just stick your water bottle in the freezer the night before your flight. Frozen beverages aren't liquid and are therefore allowed through security.
Here's How to Skip the Lines Like a Pro
One of the most frusturating things in life is waiting in long lines, especially at airports. Ever since the pandemic, the lines have only gotten worse. Now if you are waiting for your flight in the airport and its suddenly cancelled, dozens, if not hundreds of people are trying to change their flight all at once. This could take hours and become super overwhelming. But there's actually a hack most people don't think about to skip this hassle.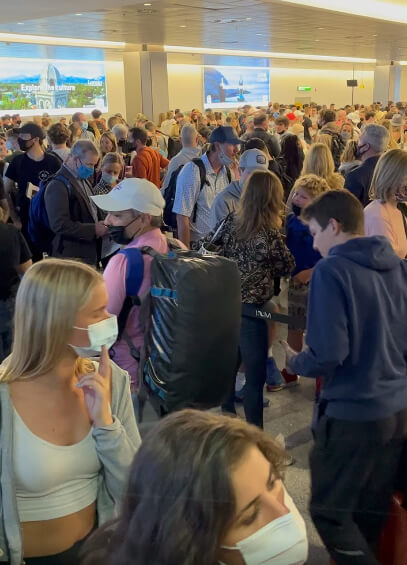 Instead of waiting at the ticket counter for hours, step aside and call the customer service line for your airline. Explain the situation and they will be able to rebook your flight right there on the phone.
Power Strip to the Rescue
Here is a simple but genuinely life-saving tip. Sure, you could bring a portable charger and charge your phone that way, but eventually, even the portable charger will need to be plugged in. You could search and scour the airport for an outlet and when you finally find one, take turns charging your phone, laptop, and Bluetooth earbuds. But let's face it, there is an easy peasy solution, and it is just to bring your own power strip.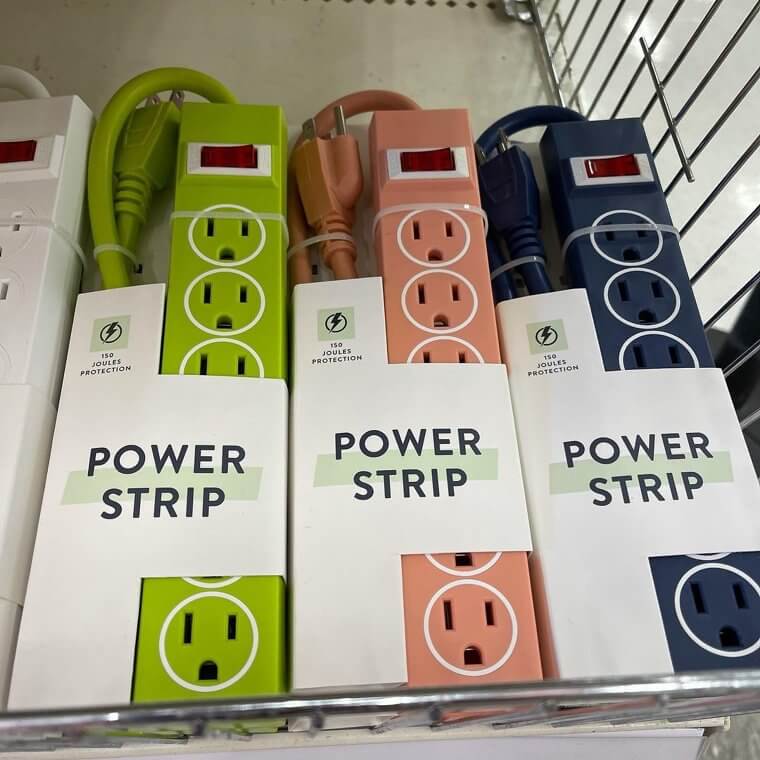 ohtargetbullseyespot/Instagram
This is a full-proof way to ensure you always have enough outlets to charge everything you need. Plus, you could even make a friend by offering an outlet to them!
Here's How to Avoid Swollen Feet After Flying
While flying can be amazing and take you to places you've never seen, it does come with its downsides. On longer flights, your blood circulation can become a bit stagnant, causing your feet and hands to swell. While this usually isn't serious, there are some ways to ease this and prevent it beforehand and during the flight. Make sure you stretch and get up periodically to keep the blood flow going.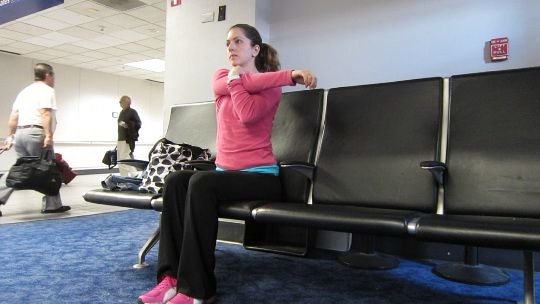 Doing yoga or basic stretches before you board is excellent for your body. While on board, make sure to get up from your seat and walk around the plane to make sure you feel good after the flight also.
Don't Forget to Add a Bag to Your Booking
A top travel hack is always adding a bag to your booking when you initially purchase a ticket! It is almost always cheaper to do this than paying for checked luggage at the airport. Even if you arrive at the airport and forget, an experienced traveler's trick is to go on your phone, open the browser or app for your airline, and pay for a checked bag there. It's a great way to save money.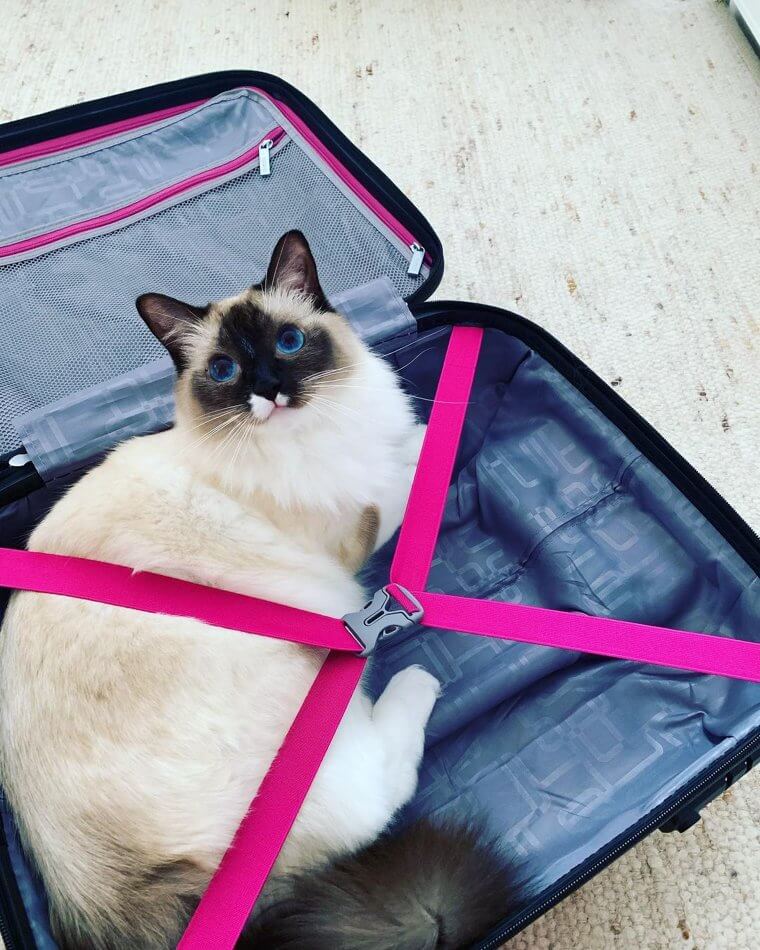 lordgizmofluffington/Instagram
Now you don't have to worry about the crazy prices at the airport and be worried about the long checked baggage lines!
You'll Always Pick the Faster Line With This Trick
Alright, this next trick might be the coolest one on this list. Why? Because it involves psychology, and we feel like little geniuses who can hack human behavior when doing this hack. And trust us, it's reliable. If you're at the airport and there are a bunch of options for which security line to join, you should always choose the lines further to the left. That's because most people will do the opposite.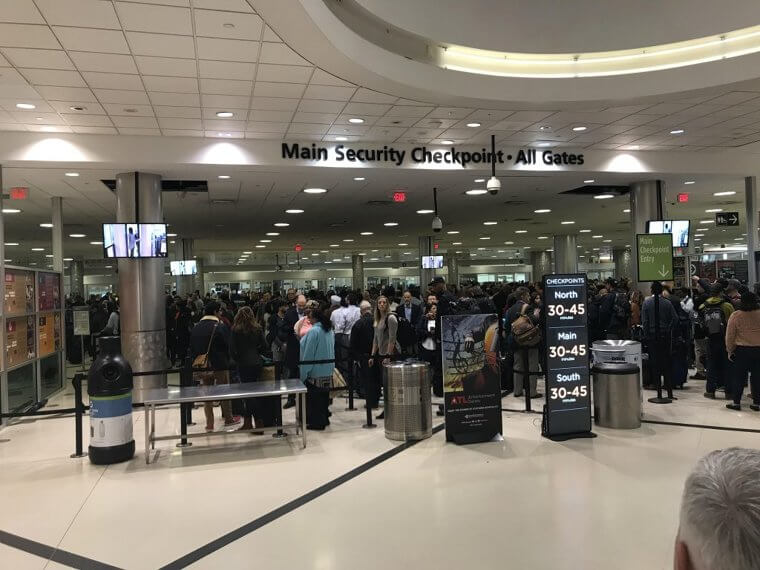 Why? Well, most people are right-handed and generally more able with the right side of their bodies. And humans tend to choose their dominant side when joining lines, too! So go left with those left-handed minorities instead.
How to Finally Keep Your Suitcase Fresh
If you're a frequent traveler, then you know how difficult it is to find time to wash your clothes and how expensive dry cleaning all of your laundry can be. But no one wants to fly home with a suitcase full of smelly and sweaty clothes. There is an incredibly simple and straightforward way to combat this. Buy a pack of scented dryer sheets and take them with you while traveling.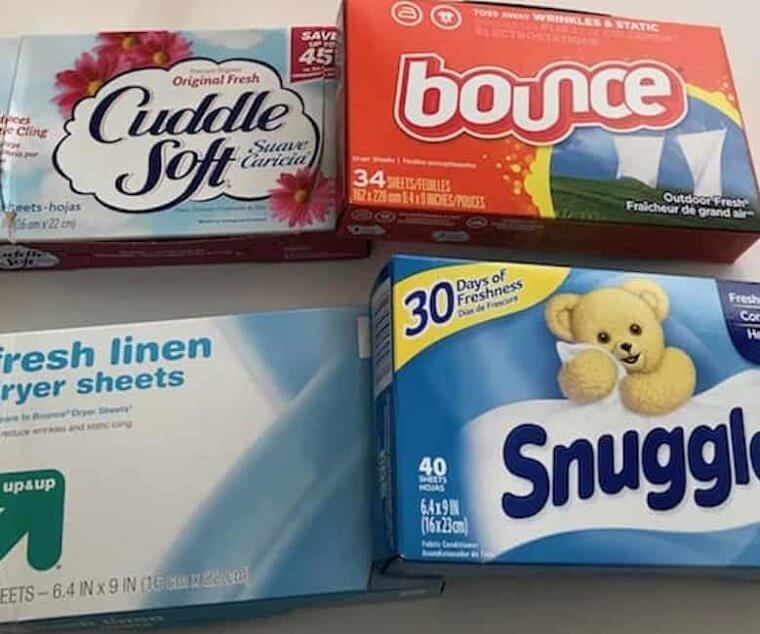 Put the dryer sheets in your suitcase or between your worn clothes, and the scented sheets will absorb any bad smells and make everything smell clean until you can do proper laundry.
Sleeping Kits Will Change Your Life
Do you know how on long-haul flights, sometimes they give you packaged sleeping masks that are usually such bad quality they slip right off your face? Or the plastic earbuds that often break? They even have some variations of these products at hotels, more often than not. But you can make this kit yourself and even better! Remember to bring your earbuds, get a nice quality eye mask, bring some socks and slippers, and you're set.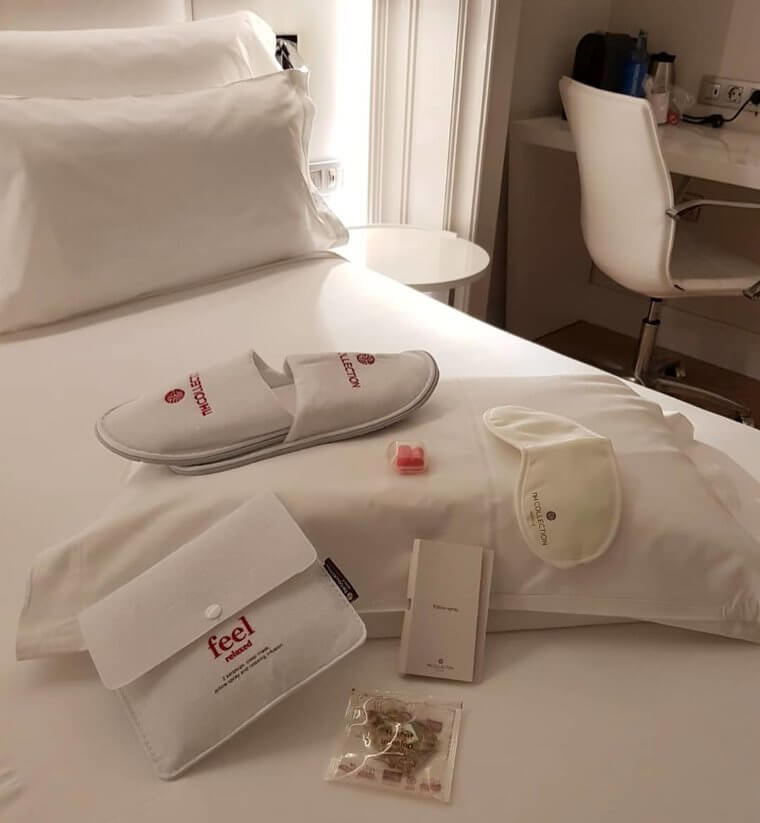 nhcollectioncalderon/ Instagram
This way, you don't have to cough up any extra money for a kit that will be bad quality anyway and probably used by someone else.
How to Avoid Germs on the Plane
Airplanes are small cramped spaces; everyone is breathing in the same circulated air for hours, which can be worrying. If you want to avoid getting sick from any germs in the air, it is advised to leave the air conditioning vents above you fully open. This way, it is on full blast and can circulate the air around you more efficiently. It might be cold, but it's the best way to prevent germs from hanging around you.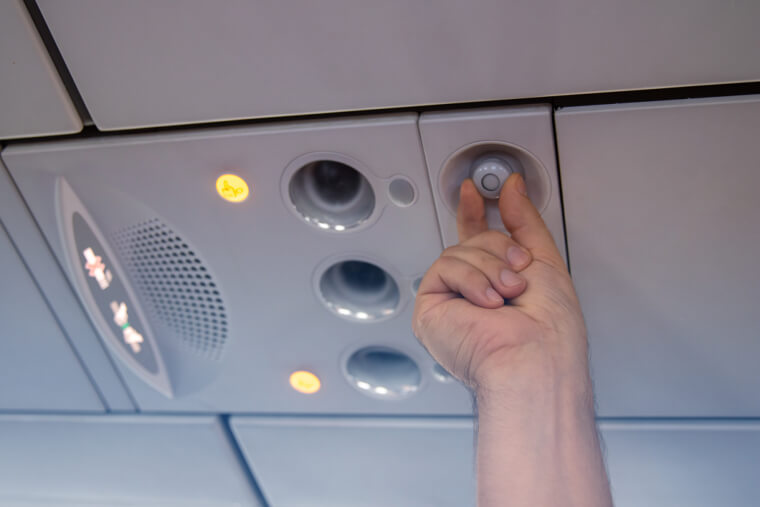 Of course, no one wants to get sick while traveling, so keep the air on high, sanitize your hands, and don't forget your sweaters!
Pack All of These Essentials in Your Carry-On
Traveling can consist of long days and nights, hours on end in airports and planes, and being unable to shower or freshen up. Being sweaty and in the same clothes for days can give you an icky feeling. It's best to pack a few extra things in your carry-on to prevent this feeling. Therefore, always pack extra undergarments like underwear, socks, and socks. Another outfit to change into upon landing is also a great idea.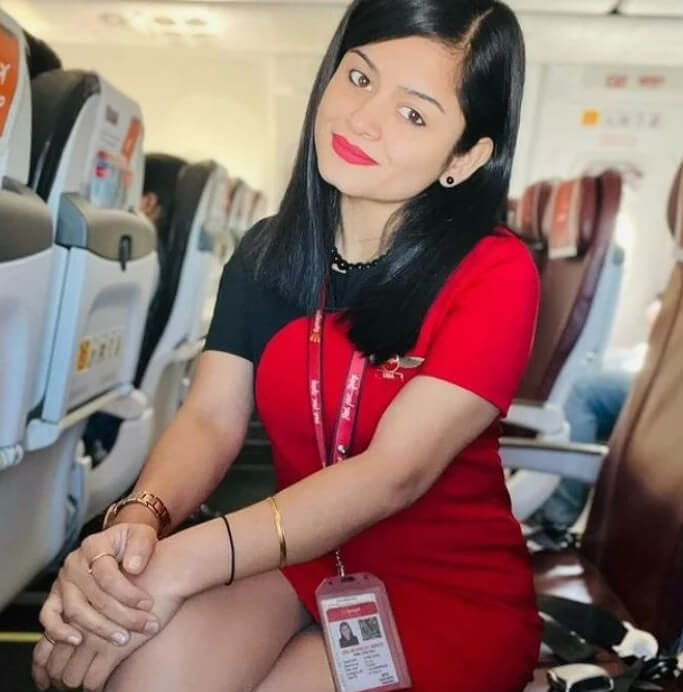 Don't forget small travel-sized deodorants, toothpaste, and perfumes to help you feel revitalized after a long travel day. It may not be the same as a proper shower, but given the situation, it's as good as it can get.
Portable Chargers Are the Best Investment
Okay, if you don't have a portable charger, we only have one thing to say: Where have you been?! Okay, that's harsh, especially considering we didn't even have these handy devices until recently. But now that we have them, we're never going back. These useful electronics are the best investment ever! Never fear seeing that pesty "20% battery left" notification ever again because you'll have a solution right in your bag.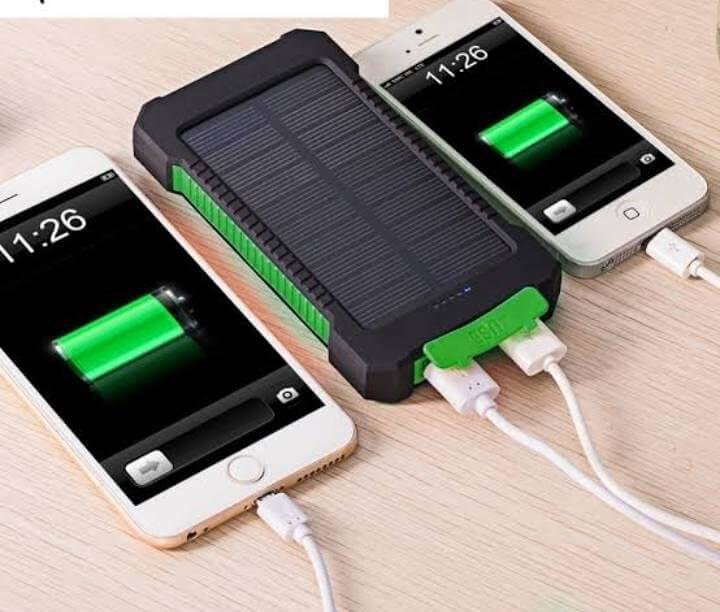 There are many options out there, from more affordable ones to fancy ones that'll last you for hours on end. So choose whatever's in your price range and has good reviews; your mental health will thank you.
Switching Seats Can Be Easy With This Simple Trick
It might be safe to say that not wanting the middle seat on a plane is a universal experience. It tends to be cramped and uncomfortable, mainly because you sit next to strangers. If the person on the aisle is asleep and someone sitting in the middle or window seat needs to get up and use the bathroom, it's always an awkward situation. Well, here's a hack to hopefully avoid this middle seat uncomfortableness.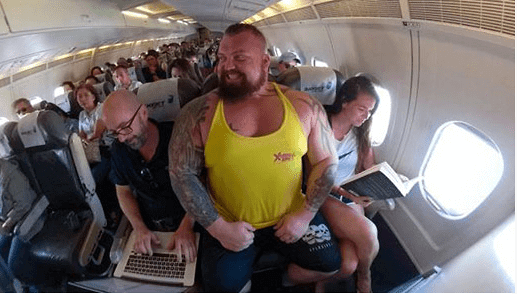 There are plenty of websites on the Internet that will help you create a seat alert. If anybody cancels their flight or changes their seat, you will be notified and can switch your seat!
Save Money on Drinks
It seems like each time we travel, airlines have cut down more and more on the "free" services they provide. And by free, we mean what was once included in our flight ticket prices. But fear not – you can still have a lovely time sipping on some delicious liquids without breaking the bank, even if the airline you're flying with has made some budget cuts. And doing so will hardly take up any room in your bags.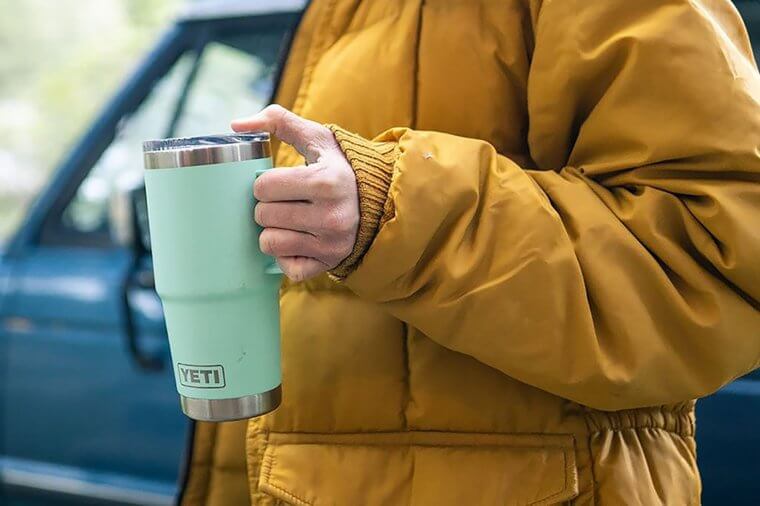 Here's our protip: hit up the grocery store before your travels and buy some teabags, instant coffee to-go, or any of the plethora of flavored powders that you can add to water. That way, you just need to ask for warm or cold water, and you can make your drink miles above the ground.
Always Pack Snacks
There are so many things to worry about before a flight. Between working at our jobs and taking care of our households, preparing for a trip can feel super stressful. Who has the time?! We know it's only a matter of time until the hard part is over and we get to enjoy our travels, but that doesn't make it much more manageable. So it's only natural to skip out on certain things to make our lives easier. But here's one habit many of us have that's hurting us in the long run.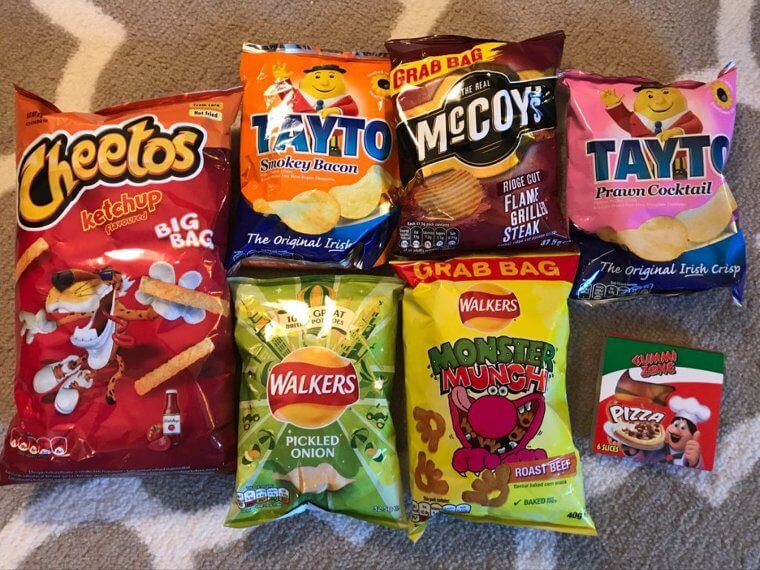 Skipping out on buying and/or packing snacks for the flight is a big no-no. It might be another thing on your to-do list, but your stomach and your wallet will thank you.
Always Take These Handy Items With You
People travel for many reasons: to visit family, on business trips, or on vacation. Under any of these circumstances, getting sick is the last thing you want to happen. So next time you're traveling, there are a few ways to protect yourself against germs. Whether in the airport or airplane, sanitizer and disinfectant wipes are the perfect solution to staying clean. Make sure to pack both in your carry-on bag for quick access.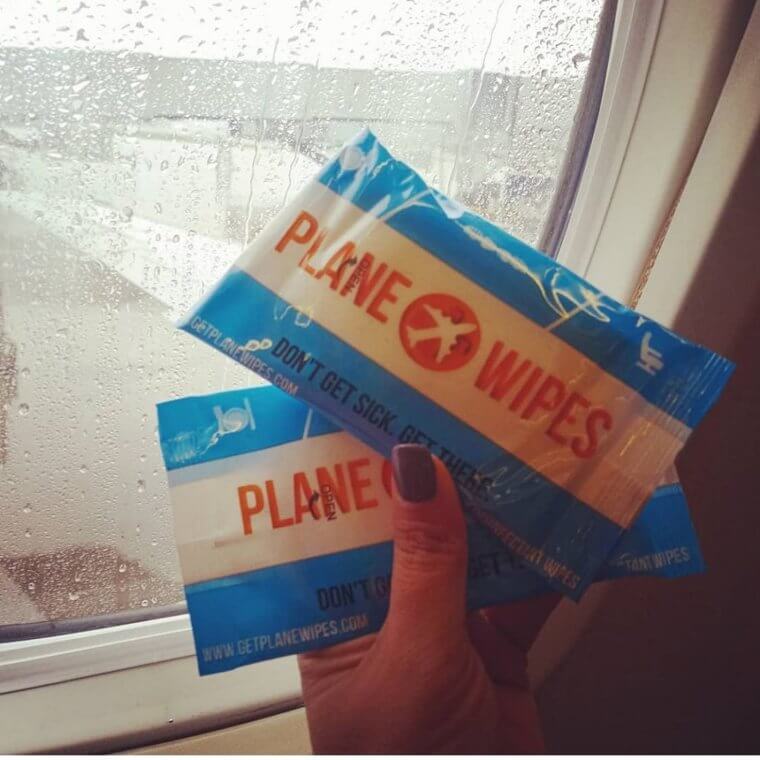 The seat, tv, seatbelt, and pull-down table are all touched by people all day, so definitely wipe these down when you get to your seat on the plane.
No More Exhaustion After a Long Flight
Sleeping on a flight is one of the most challenging things to accomplish. This is why many people resort to sleeping pills or don't sleep at all but end up exhausted afterward. Well, New Zealand Air introduced a fantastic concept to their planes. There is a section dedicated to seats that convert to beds. They decided to offer economy travelers the possibility to transform an entire row of seats into a bed. And from looking at the picture, it seems pretty comfortable.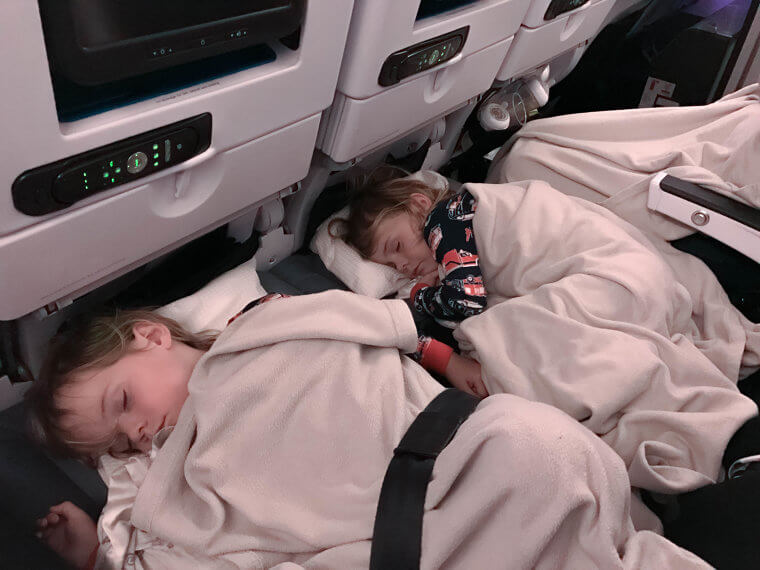 This is a game changer for the world of flying, especially if you have kids. From now on, all airlines should offer this option. It would dramatically improve every flying experience.
Make Security Lines Less Daunting
All of us have been there or have heard horror stories of friends and family going through this: you arrive at the airport, cut it close to your flight, and try to rush through airport security. But no matter how much you wish you didn't have to, you'll need to wait a while in line, and once it's your turn, the wait isn't over. You'll likely need to spend a few minutes removing your big electronics from your bag, taking your shoes, belts, and maybe some jewelry off, and then putting it all back on and in your suitcase afterward.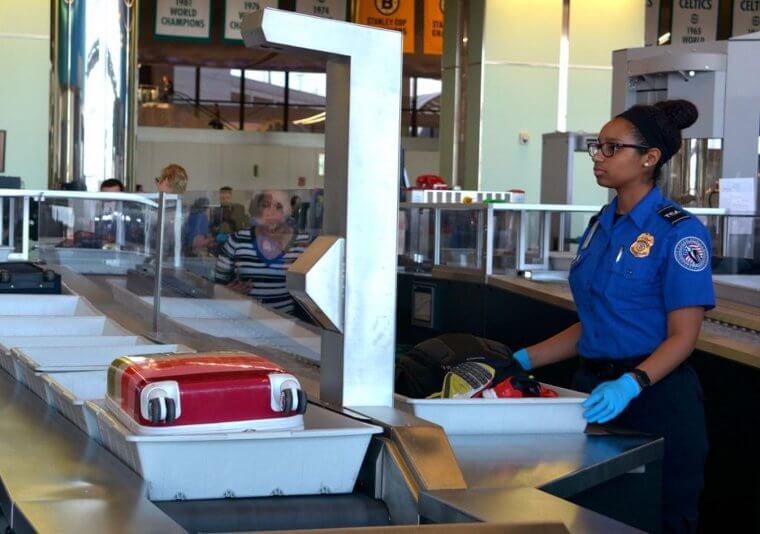 So here's a tip some of us have heard many times but still don't abide by: arrive at the airport the recommended amount of time before your flight. For national flights, that's usually about two hours. For international flights, it's usually about three. That way, no matter how much time you spend getting your stuff ready to go through security, you won't break out in a nervous sweat over potentially missing your flight.
Soda May Be Tasty but in the Air It Causes Intense Bloating
While flying, soda isn't always the best option to sip on. This is because flying at such high altitudes changes the pressure on your body, and soda is heavily carbonated. This combination can make your intestines and stomach swell and cause you to feel uncomfortably bloated or gassy. Not the greatest feeling to experience while sitting amongst strangers in a small space. If you're thirsty, what should you drink then?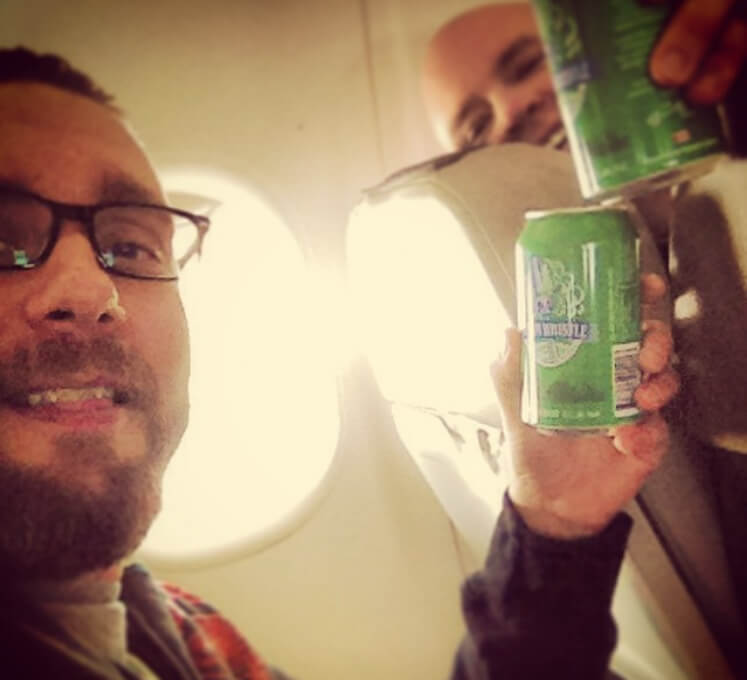 Try choosing water or juice when the flight attendants come around to take your drink order on board. Skip the bloating and discomfort, and save the soda for when you land.
You Probably Already Have This Travel Hack Device Sitting at Home
When we buy brand new razors, they usually come with a plastic cover that ensures your fingers are safe no matter which way you pick up the device. But let's face it: razors are expensive, and we don't exactly want to buy new ones every time we travel. And the sad truth is that most of us lose that plastic cover for the blade about ten minutes after getting home.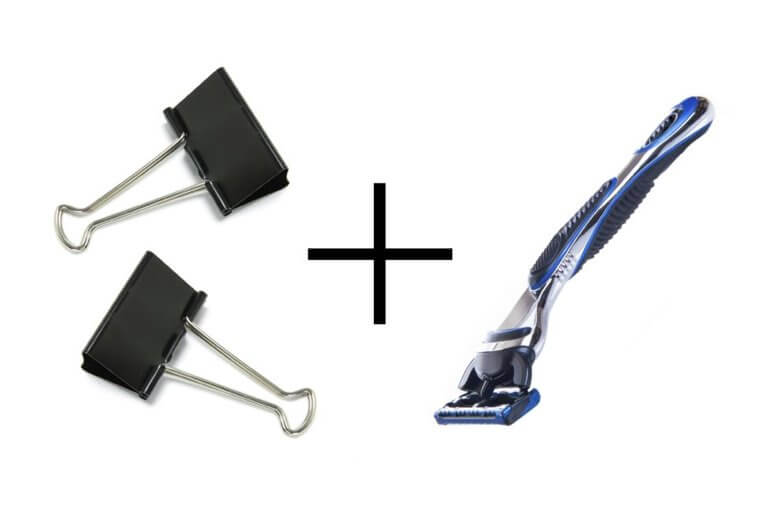 But we've got good news: there's a solution for that dangerous razor blade already sitting on our desk. Just snap a binder clip around it!
You Should Always Layer Your Clothes When Traveling
Even if the temperature is hot outside, airports and airplanes tend to get cold. But if you forget a jacket, your whole flight experience could be uncomfortable. It's essential to check the weather at your destinations and account for time spent traveling. That way, you can be dressed perfectly for each situation. Wearing a shirt and pants while packing a layering piece like a jacket, sweater, or scarf in your carry-on bag is always the best choice.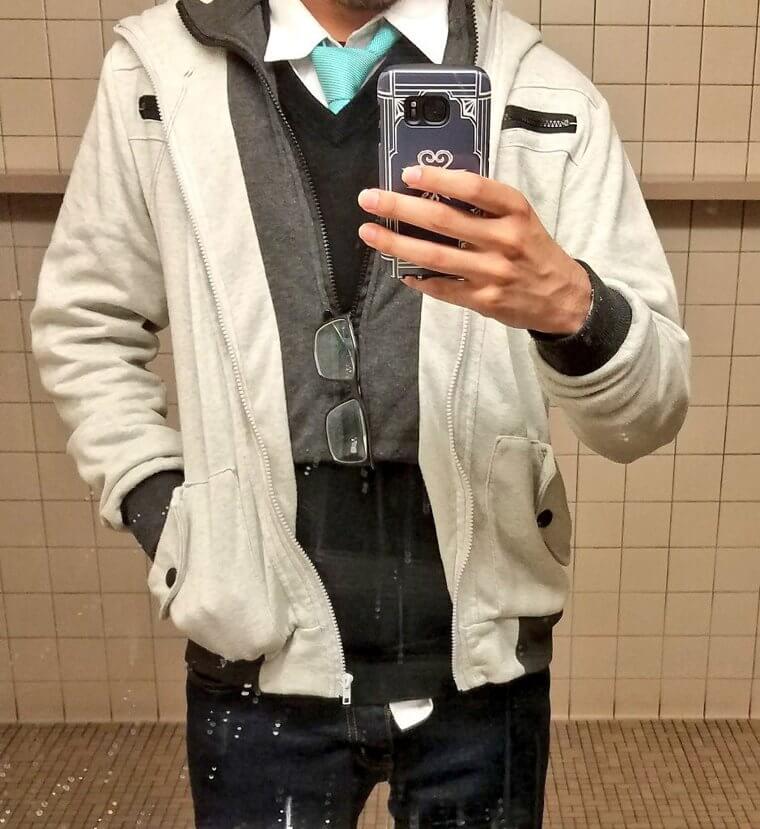 This way, if it's warm, you are comfortable, and if it gets colder, you can throw on the extra layer you packed and be good to go.