Living your life in the spotlight is not as fun as it may seem. On a daily basis, celebrities have to deal with rumors and gossip that are spread about them, but the real heroes are their assistants. They are the ones who have to handle the celebrities behind the scenes at all hours of the day. Some former assistants are spilling the tea and sharing the hottest gossip about their bosses, and you would never believe the requests and demands that they have to fulfill. Continue reading for the inside scoop on what famous people made their assistants do.
Beyonce Is Messy
We are sad to inform you that Beyonce is not perfect. We know this is hard information to take in, so we will give you a minute to grieve. Between her career and being a wife and mother, she has many things to balance, which means cleaning is not on the top of her list.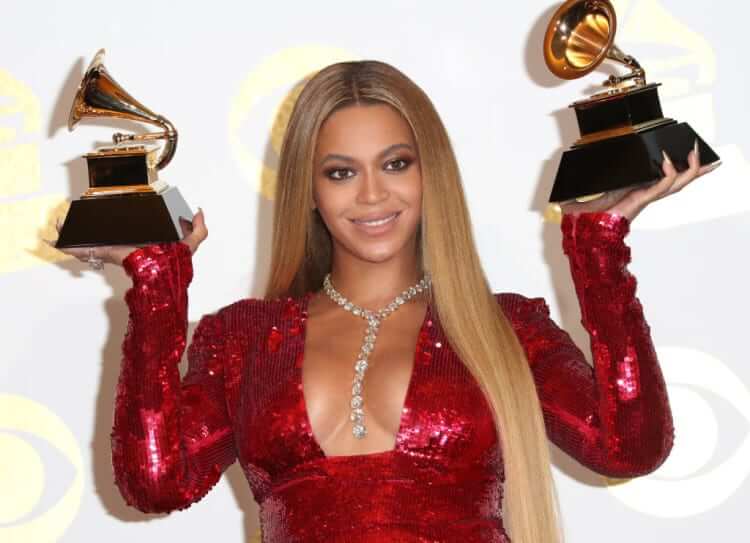 Frederick M. Brown/Getty Images
Beyonce has admitted that her messiness annoys her husband, but she is rich enough to have people clean up after her all day. We doubt anyone will think any less of Queen Bey.
Britney Spears Used To Hide Food
Oops, she did it again! Although Britney has taken a break from the spotlight recently, she has had her fair share of wild exploits throughout the years, i.e., the entire year of 2007. Her former assistant has shared that there was more stuff that the public didn't know about during those crazy times.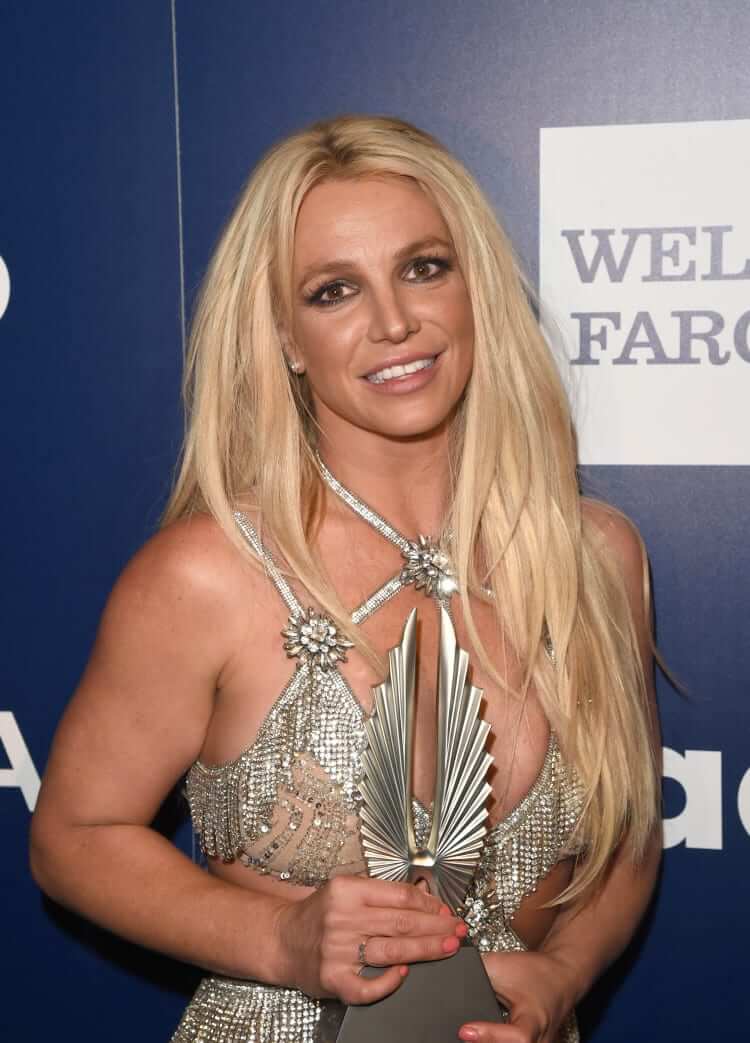 J. Merritt/Getty Images for GLAAD
Her assistant said that Spears was very messy with food, and she wouldn't throw it away. It became unhygienic when they would find food under her bed after nights of partying. She's not so innocent.
Martha Stewart Makes People Color Her Shoes
This is the strangest request any celebrity has made. Martha Stewart is a crafty woman, and she asked her assistants to color the soles of her Christian Louboutin shoes black with sharpie markers.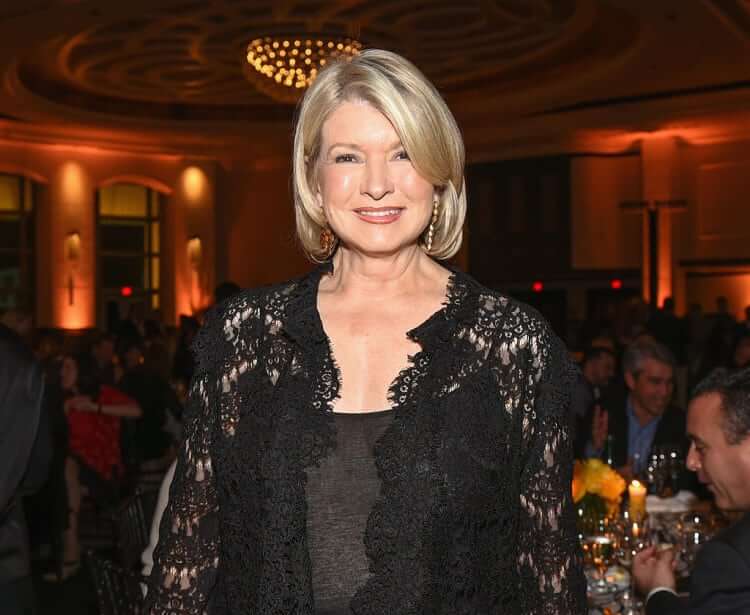 Denis Contreras/Getty Images for SOBEWFF
These shoes range from $495 to $6,000. Louboutin's are iconic because of the red sole, so why would Stewart want to cover that up with marker? If she didn't like the red, she could have bought a cheaper version of the shoes without the brand's signature sole.
Keep Watching
x
J.Lo's Nickname is "Pay Low"
You may know her as Jennifer Lopez, J.Lo, or Jenny from the Block, but her assistants and housekeepers know her as "pay low." According to insiders, she pays half the standard rate for a celebrity-tier housekeeper and assistant.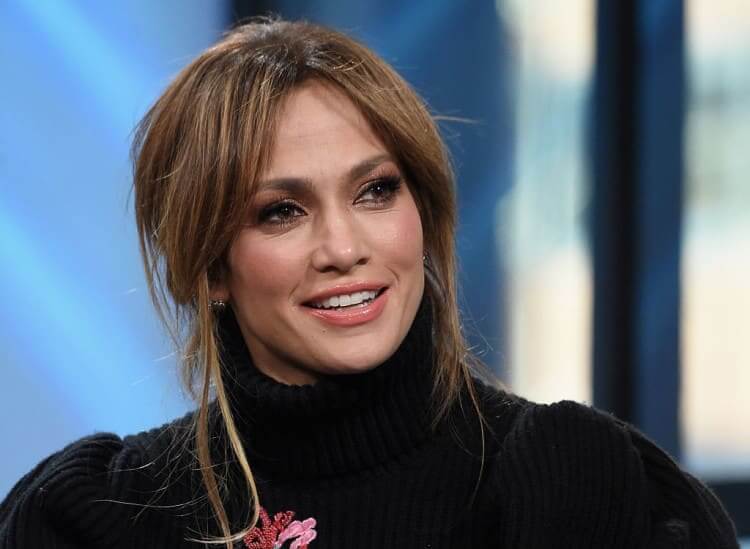 She may have come a long way from her humble beginnings on the streets of New York, but she will do whatever it takes to save her money.
Faith Hill And Tim Mcgraw Have Bizarre Requests
This country singing couple is well known for their happy marriage and fantastic music. What people don't know is that they have made some strange requests over the years. One former assistant said that they requested a walled-in tent with astroturf while on tour.
Rick Diamond/Getty Images for Country Music Hall of Fame and Museum
Faith Hill has also previously requested that her audience stand while she sings or she will not perform. Her assistants have said this is embarrassing.
Miley Cyrus Doesn't House Train Her Pets
Miley Cyrus loves to share pictures and videos of her many animals on social media. She has seven dogs and two pigs, and they can't be tamed!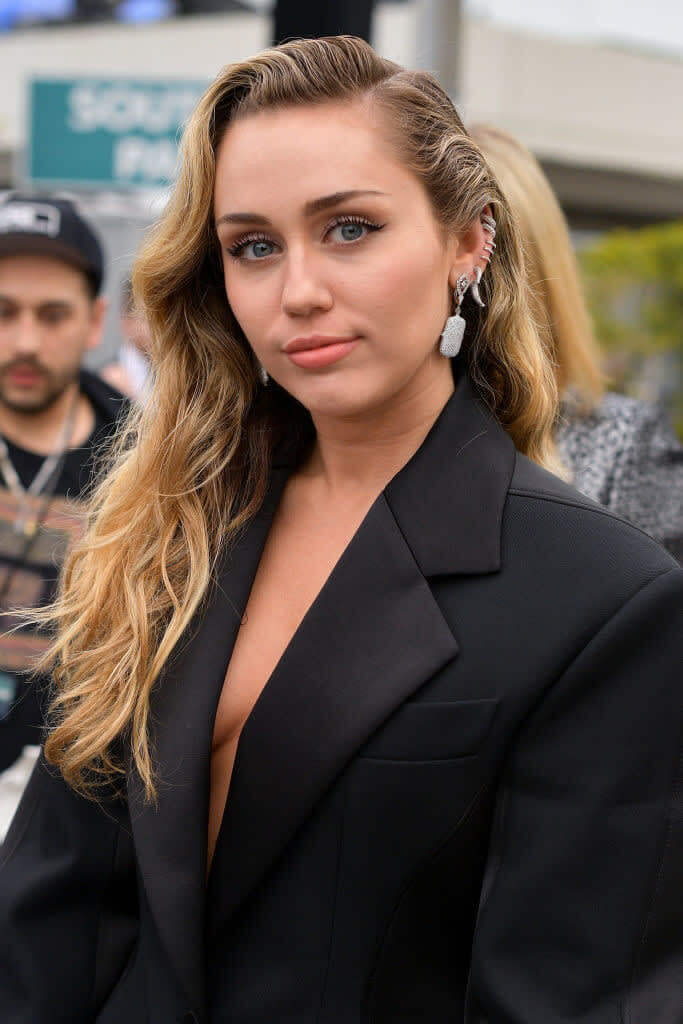 Matt Winkelmeyer/Getty Images for The Recording Academy
Cyrus' pets go to the bathroom in her house and previous employees have said her house smells. Her staff are left to take care of the mess.
Lindsay Lohan Asked To Be Bailed Out Of Jail
Lindsay Lohan's partying and jail time is no mystery. It has been publicized in many tabloids. Her former assistant, Gavin Doyle, said that he had to be her alarm clock, and he would take the blame when she was running late for jobs.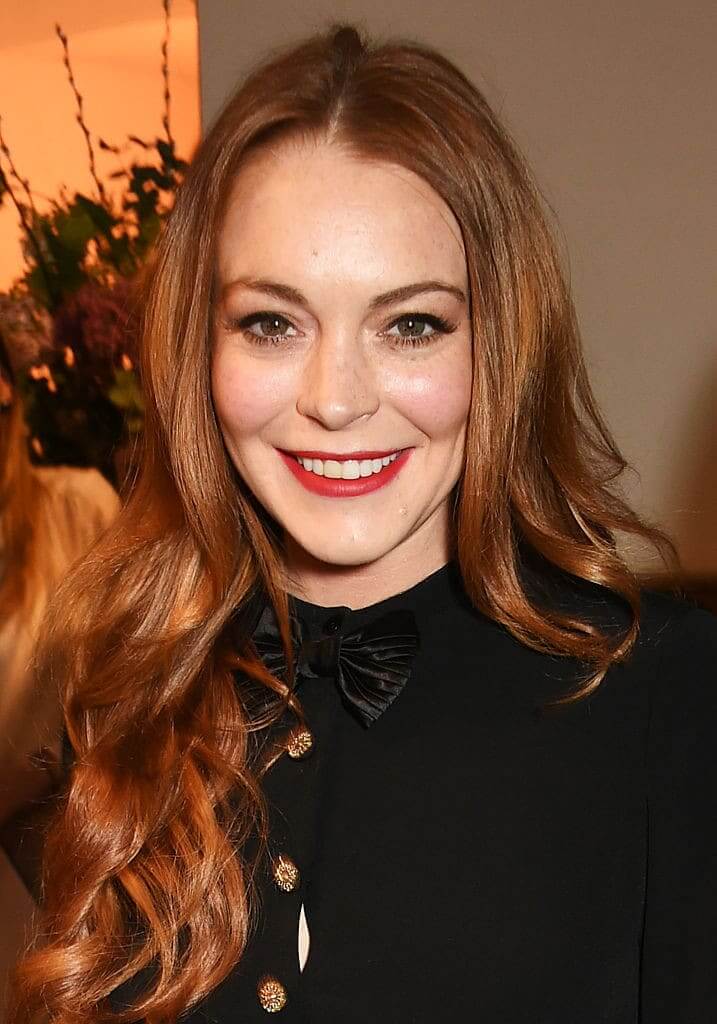 David M. Benett/Dave Benett/Getty Images
He once had to bail her out of jail after they got in a car accident that almost killed him because he was in the passenger seat.
Robbie Williams Got Handsy
The English singer is married to Ayda Field and the couple was sued by one of their former assistants for sexual harassment.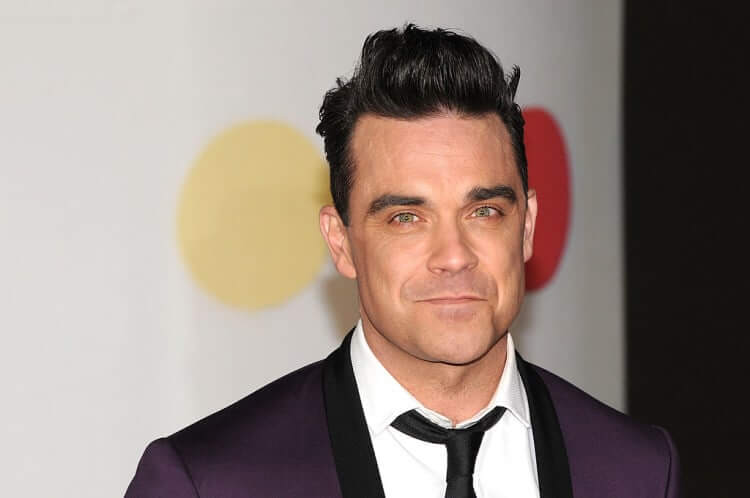 They would walk around their assistant nude and ask him inappropriate questions about his personal life.
Jermaine Dupri Doesn't Pay His Assistants
Jermaine Dupri is a rapper who has had a successful career, yet he doesn't pay his assistants. The average salary for a celebrity assistant is around $80,000.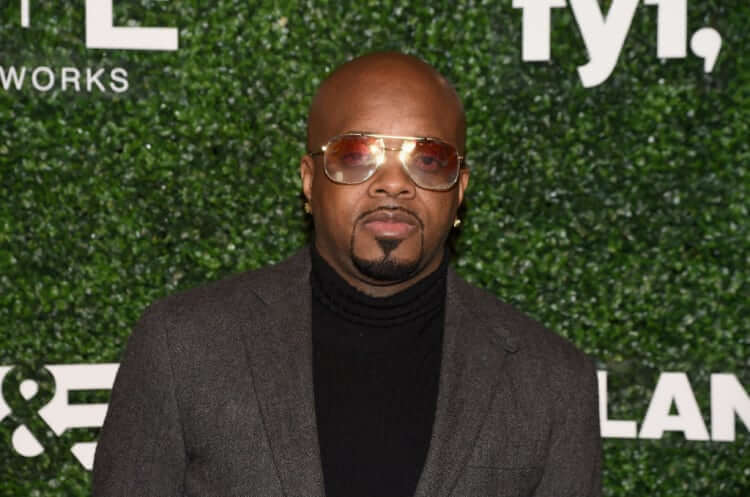 Nicholas Hunt/Getty Images for A+E
On three different occasions, Dupri has been sued by his assistants for income, damages, and attorney fees that added up to $3 million.
Selena Gomez Is A Slob
Everything is not what it seems when it comes to Selena Gomez. The former Disney star is not just messy, but she is a total slob according to her assistants.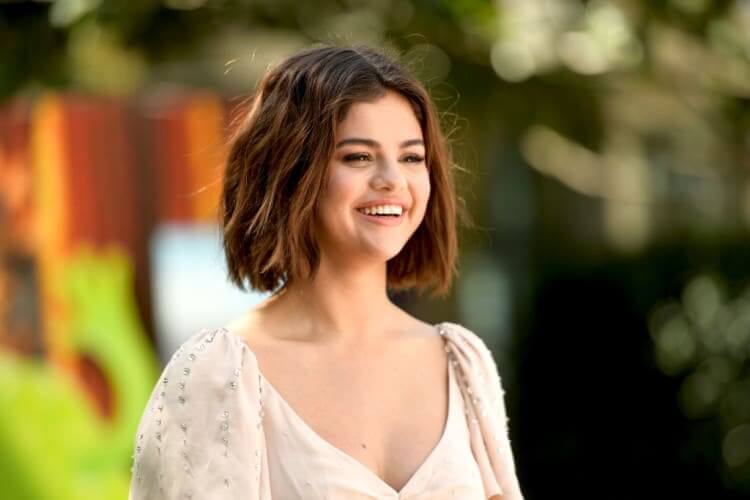 Apparently, she has ruined hotel rooms by getting makeup stains on the sheets, leaving food wrappers everywhere, and littering the room with her dirty undergarments.
Mariah Carey Doesn't Wash Her Own Hair
Everyone knows that Mariah Carey is a major diva. Just think about her New Years' Eve performance in 2018. She has made ridiculous requests for her hotel rooms, has wanted chauffers for her dogs, and even made an assistant cry because they couldn't properly set up her Apple TV.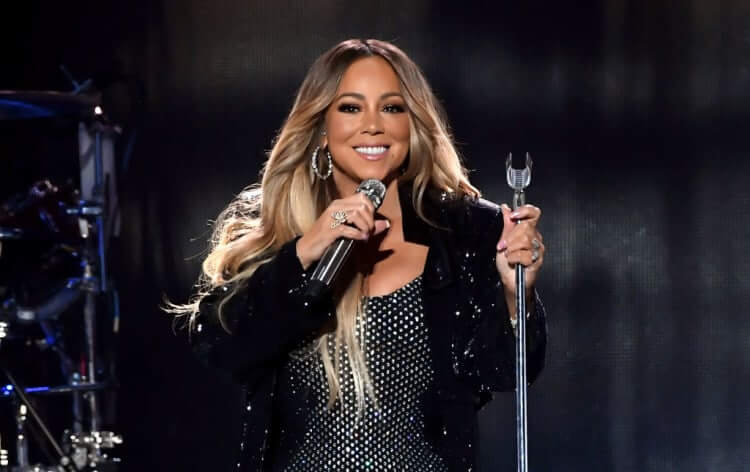 Kevin Winter/Getty Images for iHeartMedia
She has been sued for overworking her employees without paying overtime, but the weirdest thing is that she won't wash her hair. She has to have someone do it for her.
Courtney Love Makes Empty Promises
The rocker Courtney Love is not getting much love from her former assistant, Jessica Labrie. She said that Love promised to pay her entire tuition to Yale University.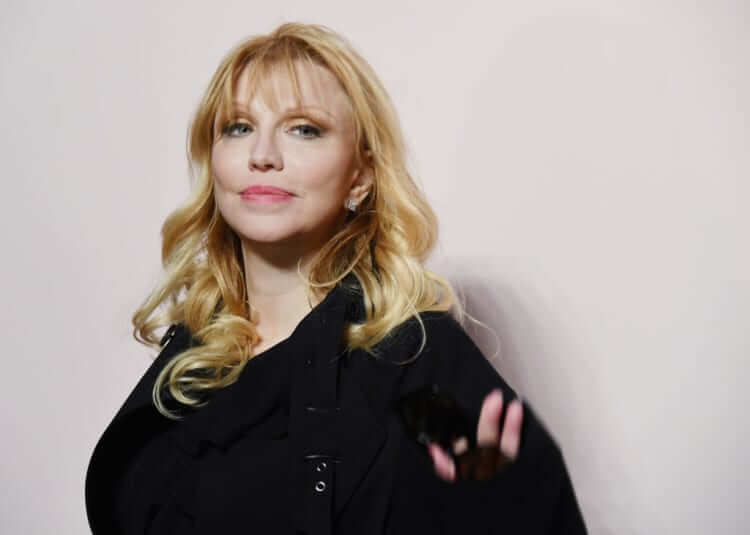 Labrie also said that Love promised her a job working on the Nirvana biopic. She sued her former boss for "despicable content" after being forced to work 60-hour weeks and being forced to send false legal documents.
Kylie Jenner Needs A Specific Smoothie
The young billionaire has spent most of her life growing up on TV, so it is no surprise that she is accustomed to her assistants getting her everything she needs.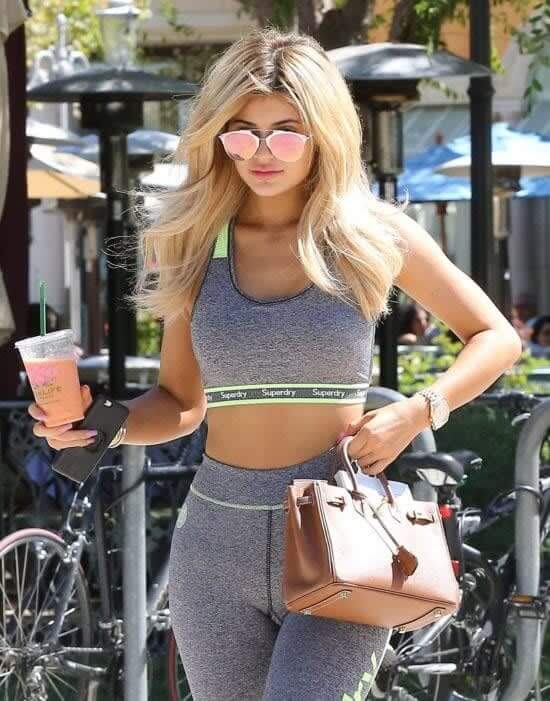 Her assistant, Victoria Gamero, opened up on Kylie's app and said that all of the assistants need to know Kylie's specific smoothie order. She won't drink it if it's the wrong temperature or someone has touched the straw.
Keri Hilson Has A Short Temper
The famous singer's assistants all know about her short temper. Once, she went on stage to perform and half-way through the performance she realized there was a tag left on her pants.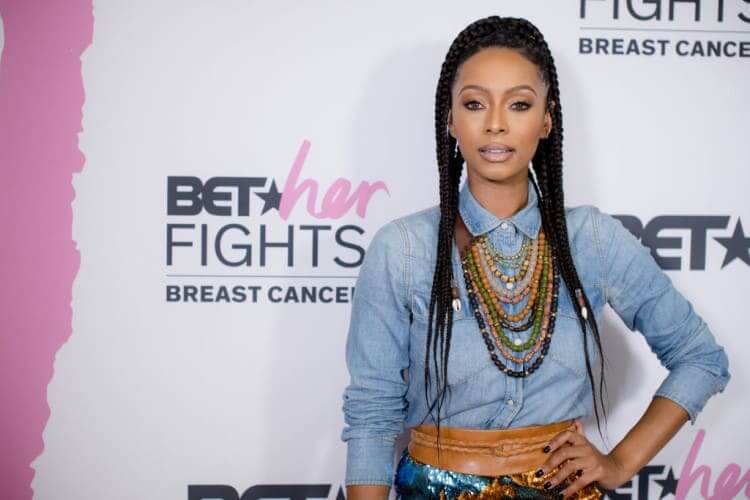 Marcus Ingram/Getty Images for BET
Hilson stormed off the stage and started screaming at her assistant. Her security and management had to get involved before it went too far.
Jessica Simpson Leaves Her Hair Everywhere
Jessica Simpson went through many personal assistants before she met Cacee Cobb. Before that, girls would only last a week before they quit the job.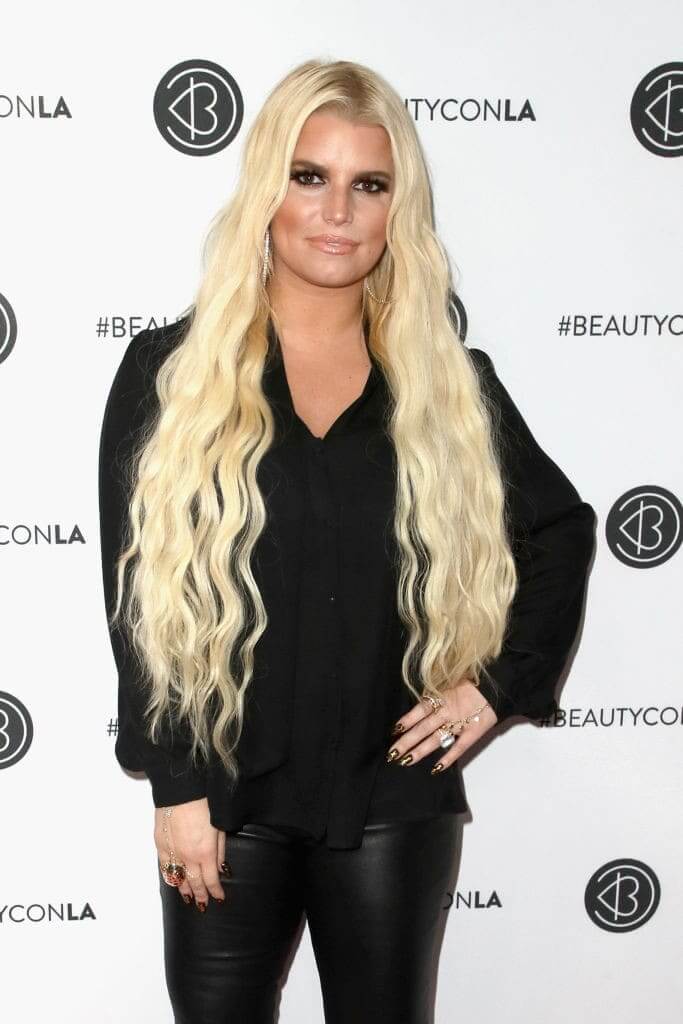 Many of her assistants would say that she would walk into her home and leave her hair extensions and eyelashes all over the floor. Another person said that she never paid the tab when she went to bars because "her fame was enough."
Lady Gaga Likes To Be Cuddled
Some people believe that being a celebrity assistant would be the best job in the world like Lady Gaga's former assistant Jennifer O'Neil. She was so excited to be hired, but the happiness didn't last long.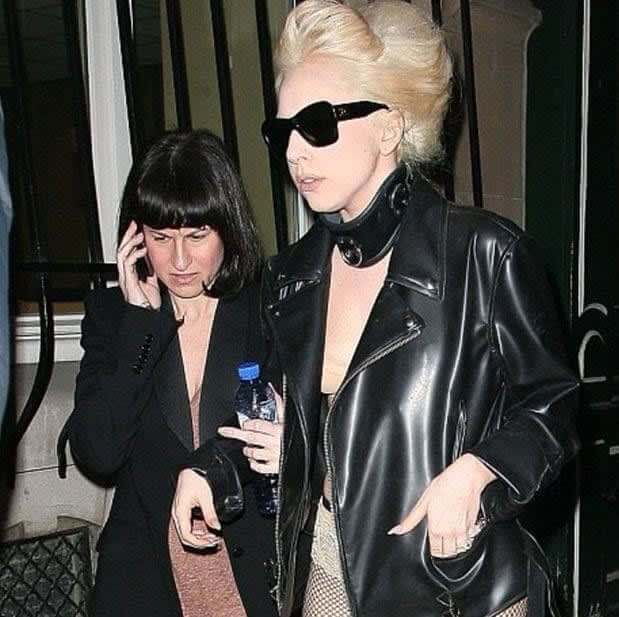 O'Neil sued Gaga for unpaid overtime, and she also said that she was required to sleep in the bed with her because Lady Gaga doesn't like to sleep alone.
Stan Lee Was Not A Nice Man
The late mastermind behind some of the best comics in the world seemed like a sweet old man. He made people laugh with his cameo's in the Marvel movies, but behind the friendly facade was an angry man, according to his assistants.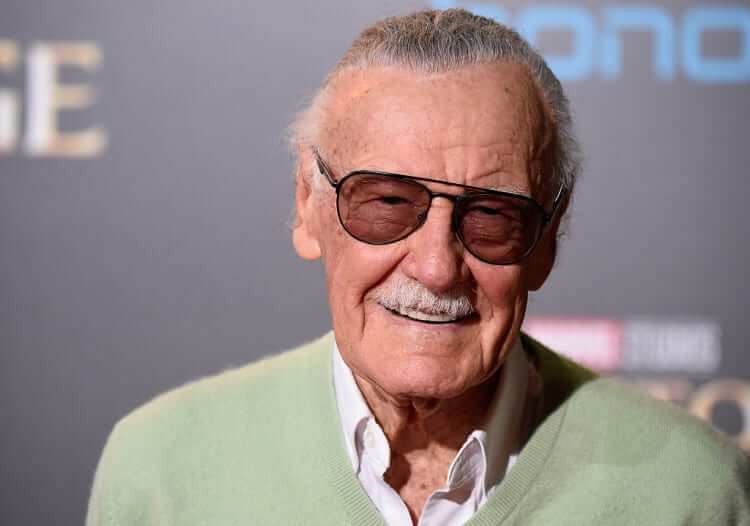 In 2015, Stan Lee was sued by his former assistant, Shawn Lukaszewicz, who said that Lee was rude, would say he was stupid, and would not pay him for overtime.
Ariana Grande Asks To Be Carried
The popstar seems sweet and innocent with her soft voice and friendly demeanor, but behind that, she is a diva. One of her requests is that she has to be carried by assistants, so she doesn't hurt her feet.
If we had to stand in six-inch heels for hours, we would want to be carried too!
Demi Moore Requests Special Lightbulbs
Demi Moore is gorgeous and seems to defy age. In her home, she refuses to look in the mirror unless there is perfect lighting.
Her assistants make sure Moore has her favorite amber lightbulbs always stocked because she believes that softer lighting is more flattering.
Madonna Hates Bathroom Germs
It must be pretty interesting to work for an icon like Madonna. Although it may seem cool, her former staff would disagree. In 2009, five of her staff members walked out in one week. She was making them work 24/7, and she was overbearing.
Jonathan Leibson/Getty Images for J/P HRO
Madonna asked her staff to get her water at least six times a night. She also had everything from the sink to the shower removed and disinfected because she is afraid of germs.
Christian Bale Needs His Armpits Sniffed
Christian Bale is known for his incredible roles in movies such as The Dark Knight and American Psycho. What people don't know about him is the weird things he made his assistants do.
His former assistant, Harrison Cheung, said he would have to check Bale's armpits for B.O. before walking the red carpet. Also, he would take care of Bale's five pets and two stray possums when he was filming on-location.
Meghan Markle Is A Diva
Meghan Markle lasted as a royal for almost two years before her, and Prince Harry left their royal duties. Before "Megxit," her staff said she was demanding and challenging to work with.
Chris Jackson/Chris Jackson/Getty Images
Markle had three staff members quit in just a few months, which is unheard of for the royal family. She likes to do things her way instead of what the family expected of her.
Jennifer Aniston Likes To Stay Cool
"I'll be there for you when you need a fan." Jennifer Aniston is loved by so many for her role as Rachel Green on Friends. Although she may seem like a sweetheart on TV, her assistants would say otherwise.
Aniston needs to continually be fanned because she likes to stay cool at all times. She does not want to be sweaty or hot, but who does honestly?
Kim Kardashian Likes Everything To Be Folded Perfectly
It is no surprise that Kim Kardashian is picky about certain things. She likes everything to be perfect down to the smallest detail, including how her clothes are folded.
Slaven Vlasic/Getty Images for The Girls' Lounge
She once unfolded an entire pile of sweatshirts because one of them was slightly off. Her closet must be immaculate.
Naomi Campbell Needs 25 Candles At All Times
There are few people lining up to be one of Naomi Campbell's assistants after the supermodel's string of abuse claims, but someone has to do the job. One of her former assistants, Rebecca White, shared the model's usual requests.
Campbell requires 25 lily-scented candles from the company Diptyque to be put in her hotel room before she arrives. At least White never got a phone thrown at her.
Ryan Gosling Walks Up The Stairs Like A Child
It might come as a surprise that this handsome heartthrob is actually a weirdo. At home, he has some strange habits according to his staff.
Pascal Le Segretain/Getty Images
His former employees said that Gosling walks up the stairs with his hands and feet, and he likes to sit when he pees because standing is tiring.
Dolly Parton Has Many Crushes
Dolly Parton is a country singing sweetheart. The "Jolene" singer has a humble attitude and kind nature, but she has some secrets behind that smile.
Her assistants said that during Dolly's 45-year marriage, she often had crushes on other men. It is rumored that some of those crushes turned into side flings.
Johnny Depp Likes To Play Dress Up
Johnny Depp is known for being a chameleon when it comes to acting. He completely transforms into whatever character he is given. Just like his on-screen characters, Depp likes to get into costumes at home.
Depp and his ex-wife, Vanessa Paradis, would wear dresses and heels around the house for fun. It seems like they had a lot of fun before splitting.
Christina Aguilera Likes To Keep Things Spicy
The charismatic singer has no shame when it comes to shaking things up with her man. Her staff has found many costumes lying around the house.
Steve Jennings/Getty Images for Breakthrough Prize
Aguilera is very open about her love life, and she is not embarrassed to admit that she will take the extra step to keep the romance alive in her relationships.
Anna Wintour Is The Real Devil Who Wears Prada
It was undeniable that Meryl Streep's character, Miranda Priestly, was based on the Vogue editor-in-chief, Anna Wintour. People assumed it was a dramatic version of her, but according to Wintour's staff, the portrayal was spot-on.
Her former assistant, who wrote the book "The Devil Wears Prada," said that many of the events in the book were based on real-life events.
Angelina Jolie Locks Her Children In A Room
Angelina Jolie does a great job when it comes to keeping her private life private, but her former employees have leaked some secrets about what happens behind closed doors.
Michael Loccisano/Getty Images
According to one of her previous assistants, Angelina would lock her six children in a room while she drank. She would also make her assistants watch all her movies, even the bad ones.
Khloe Kardashian Doesn't Lift A Finger
Khloe Kardashian is known for her perfectly organized house. She has shared videos on how she organizes everything in her kitchen right down to stacking the cookies in the jar perfectly.
Although she has shown herself organizing, it was all for the video because her former assistants have said that she doesn't lift a finger and just barks out orders.
Justin Bieber Had A Love For Sizzurp
"Yeah, you got that yummy, yummy, yummy, yummy." Just Bieber's new song might be referencing his wife, Hailey Bieber, but if he had written it a few years prior, it probably would have been about his love for sizzurp.
There were some wild days in Justin Bieber's life when he was addicted to the codeine-based cough syrup and soda mix, known as sizzurp. He is now clean and sober, but his staff had to pay the price for his partying days. One of his assistants got caught with marijuana and had to pay a $1,000 fine and do community service.
Jamie Dornan Likes To Needlepoint
Jamie Dornan's character, Christian Grey, had some dark secrets to hide in the Fifty Shades of Grey movies. In real life, Dornan's darkest secret is that he loves to do needlepoint.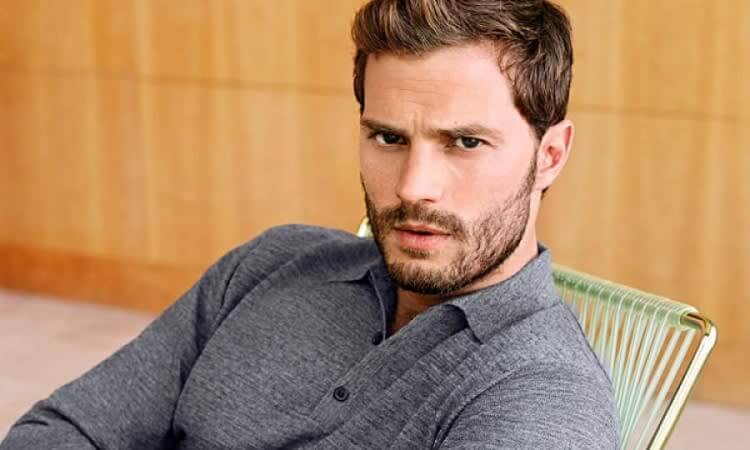 His assistants have to make sure that he has canvas and yarn to work with after filming. He likes to take his needlepoint everywhere and isn't afraid to whip it out in public. Wouldn't you want to see his creations?
Lisa Rinna Has Press Protection
You may know Lisa Rinna from Dancing with the Stars, The Real Housewives of Beverly Hills, or Days of Our Lives. She has been in the spotlight for many years, so you would think she would be used to good and bad press.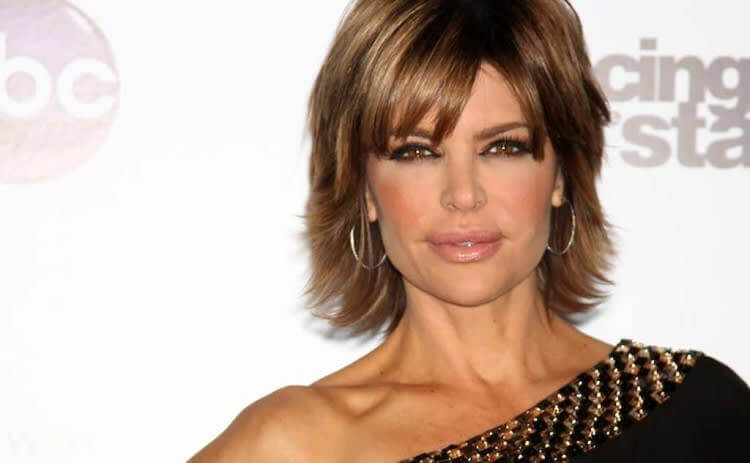 According to her assistants, they go through her phone and hide all the bad press, so Rinna doesn't see it. She likes to stay away from the negatives.
Frank Sinatra Had Personalized Underwear
It is not just celebrities today who have wild demands for their employees. Singer Frank Sinatra gave his butler, George Jacobs, some interesting jobs to do in the '40s and '50s.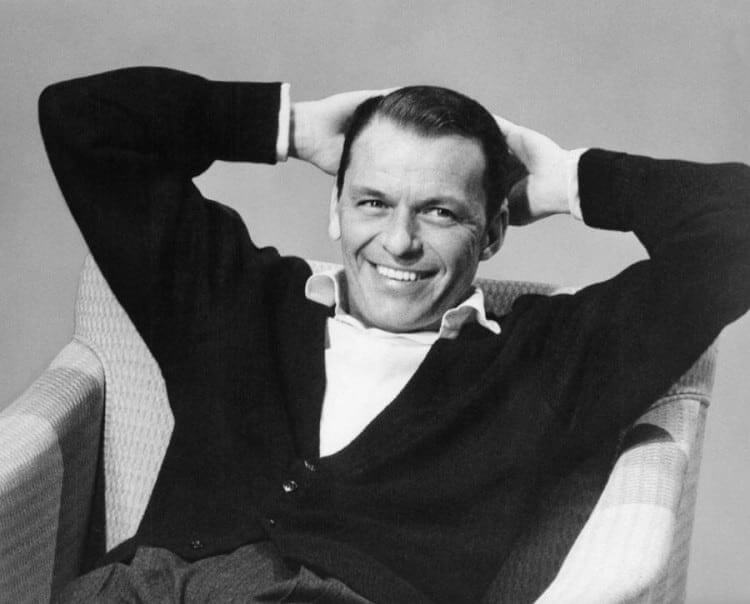 Jacobs would have to spray cover up on Sinatra's bald spot, and he was asked to make custom underwear to hide the singer's "large endowment."
Kim Zolciak Has An Expensive Habit
Kim Zolciak grew to fame from the reality show, Real Housewives of Atlanta. She was exposed by one of her former assistants who said Zolciak was a heavy smoker.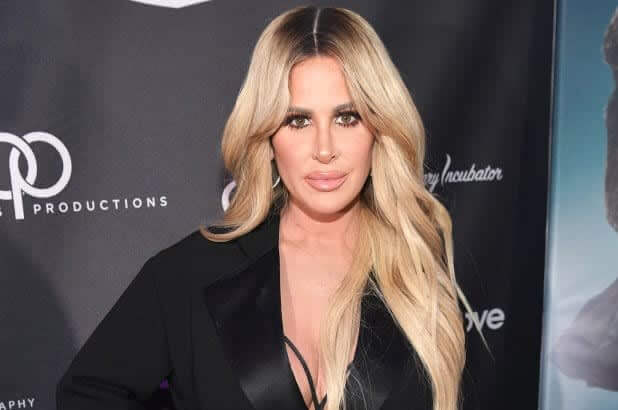 Her assistant said that she would use $1,000 Versace ashtrays, which were scattered all over the house. Despite having so many ashtrays, she would also leave ashes in the sink and tub for her staff to clean up.
Sandra Bullock Must Have The Curtains Closed
Sandra Bullock likes to keep her life private, like many other celebrities. Ever since she adopted her two children, she has been more concerned about the privacy of their lives. Her housekeepers said that she requests the curtains stay closed at all times of the day.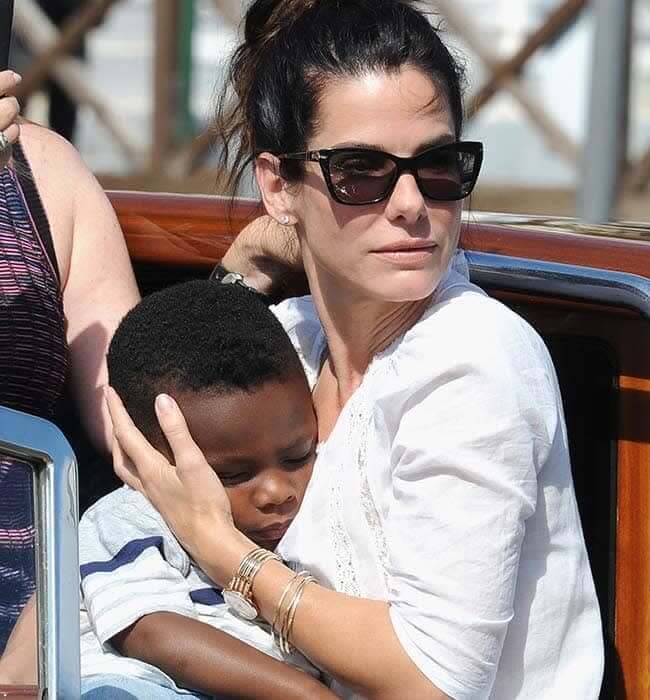 Bullock is concerned that people will look in her windows; therefore, she keeps them closed.
Kristen Stewart Has A Cigarette Lunch
Kristen Stewart is known as the walking chimney by her staff. She chain-smokes around her house and leaves cigarettes all over the place. Her housekeepers once found a cigarette in the fridge.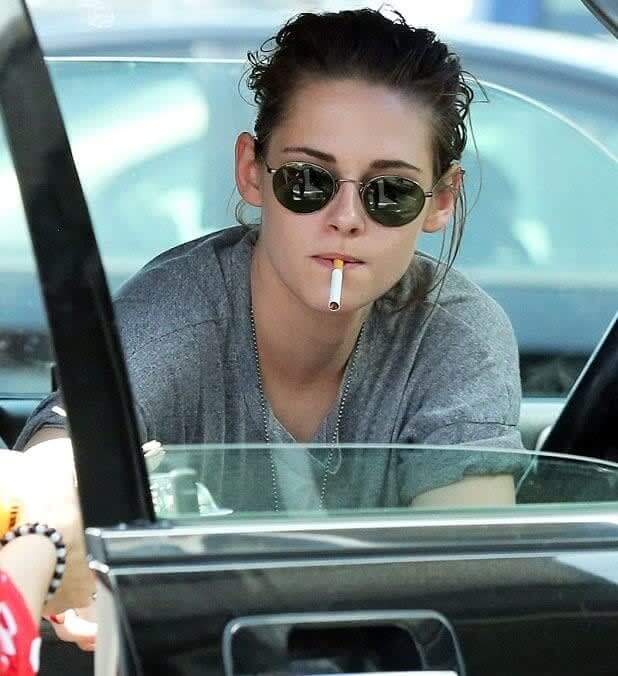 Stweart's habit has affected her life outside her home, and some of her former employees said that her unhealthy lifestyle was one of the reasons she lost her contract with Chanel.
David Beckham Had An Affair
In 2004, David Beckham's PR assistant revealed more than just his weird habits and requests. Rebecca Loos claimed that they had an affair and it was purely physical.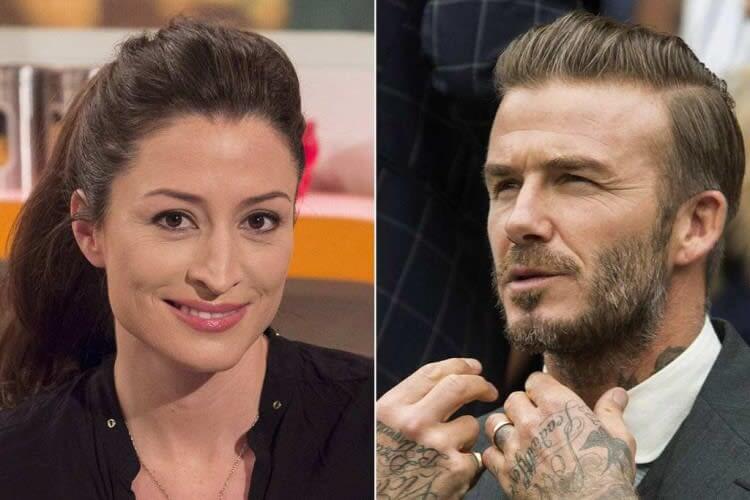 Beckham is famously married to Victoria Beckham, aka Posh Spice, and he has denied all allegations of an affair.
Taryn Manning Is A Violent Boss
Like her character on Orange is the New Black, Taryn Manning can be violent in real life. She was taken into police custody in 2012 after drunkenly attacking her assistant.
Her assistant filed charges, and photos were released of bruising and scrapes on her face. Today, Manning and her former assistant are on better terms.
Scott Rudin Throws Things
It is no longer a surprise that some celebrities have anger problems. Producer, Scott Rudin, is not a stranger to getting angry with his staff. He is known for throwing office supplies and phones at his assistants when he gets angry.
Kevin Winter/Getty Images for Producers Guild
His assistants once removed things from his desk and measured his phone chord so they would know how far away to stand from him.