Many celebrities seem like they never age. With a little help from cosmetic surgery, many of them look just like their younger selves. Dutch artist Ard Gelinick has used the power of photoshop to create these brilliant portraits of iconic celebrities hanging out with their younger selves. It's almost as if he created a time machine for them to take these pictures with themselves. Take a look to see how much (or how little) some of your favorite celebrities have changed over the years.
Tom Hanks
Tom Hanks is a beloved American actor and filmmaker. You may know him from some of his most iconic roles, including Cast Away, Forrest Gump, or Saving Private Ryan, to name a few.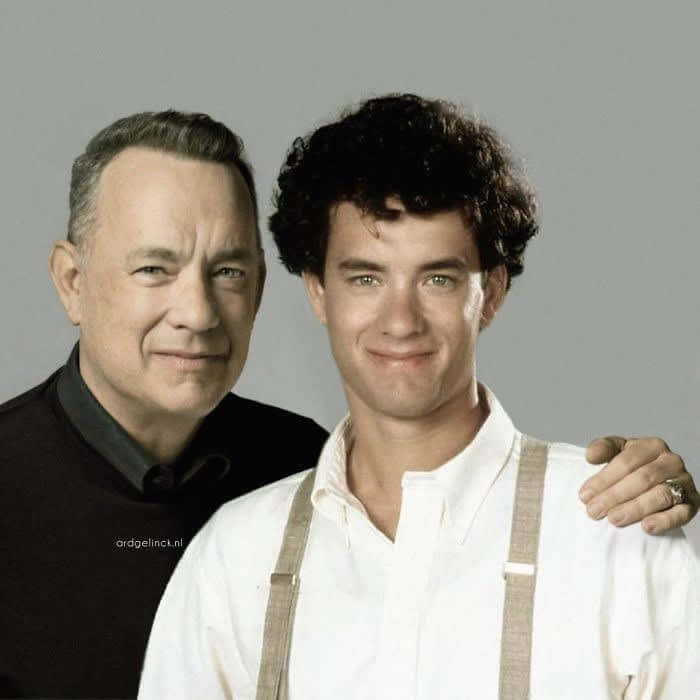 If he could say one thing to his younger self it would probably be, "Don't take the FedEx plane!"
Matt Leblanc
"How you doin?" Many know Matt Leblanc from his famous role as Joey from Friends.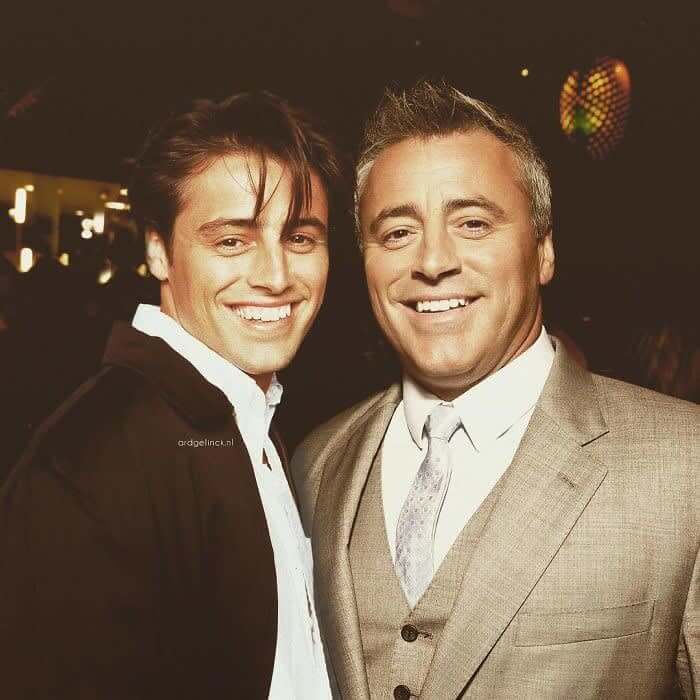 Joey got his own spin-off series that barely lasted two seasons. Now, he stars in his Man with a Plan.
Harrison Ford
"Don't everybody thank me at once." You may remember Harrison Ford for his role as Han Solo in the original Star Wars trilogy.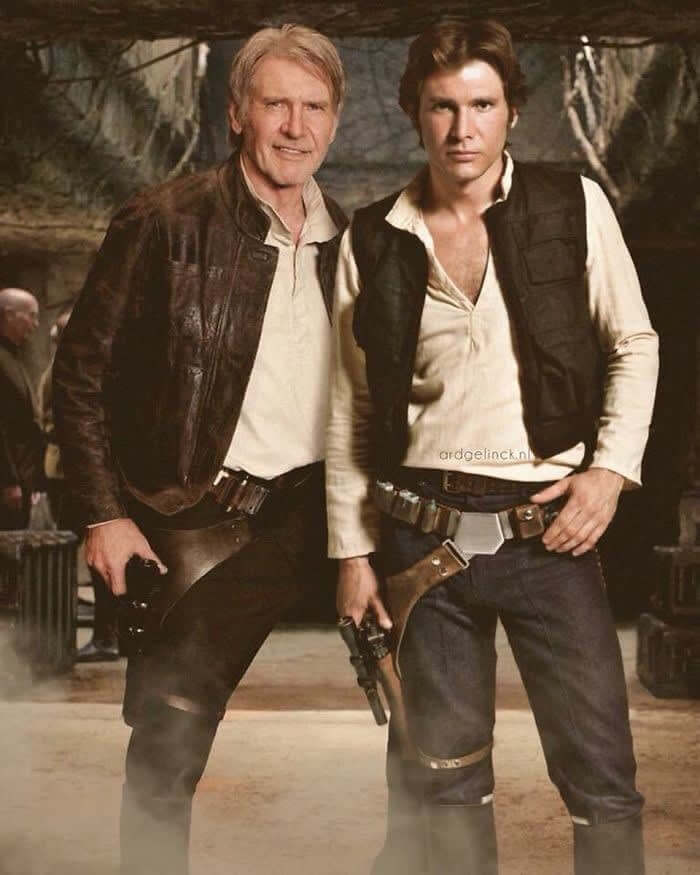 He also had starred as Indiana Jones. He has been a major name in Hollywood for over six decades, now that's impressive!
Richard Gere
Richard Gere is popularly known for his role in Pretty Woman and Run Away Bride. This film role that boosted him to stardom was An Officer and a Gentleman, which won two Academy awards.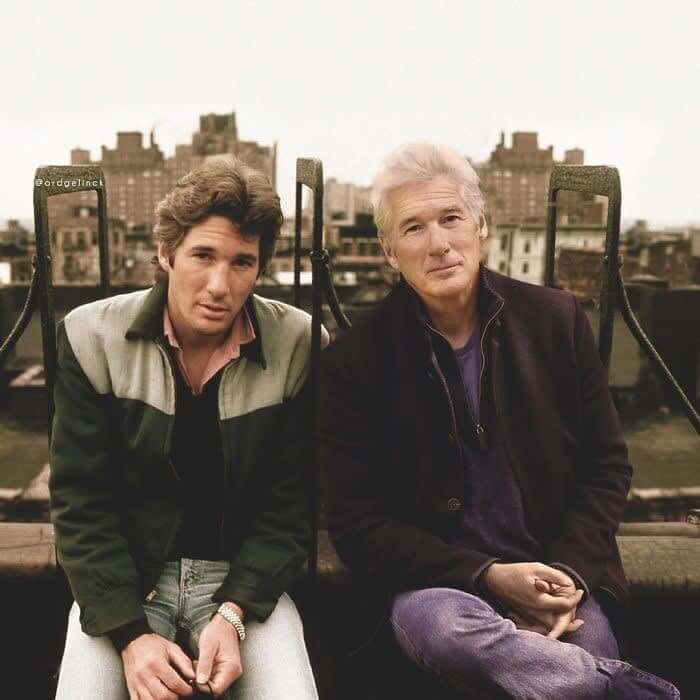 Before his work on the silver screen, he actually was on broadway. He had roles in Grease and Bent.
Emma Watson
She is beauty; She is grace; She is Emma Watson. At just 11-years-old she shot to fame as Hermione Granger in the Harry Potter film series.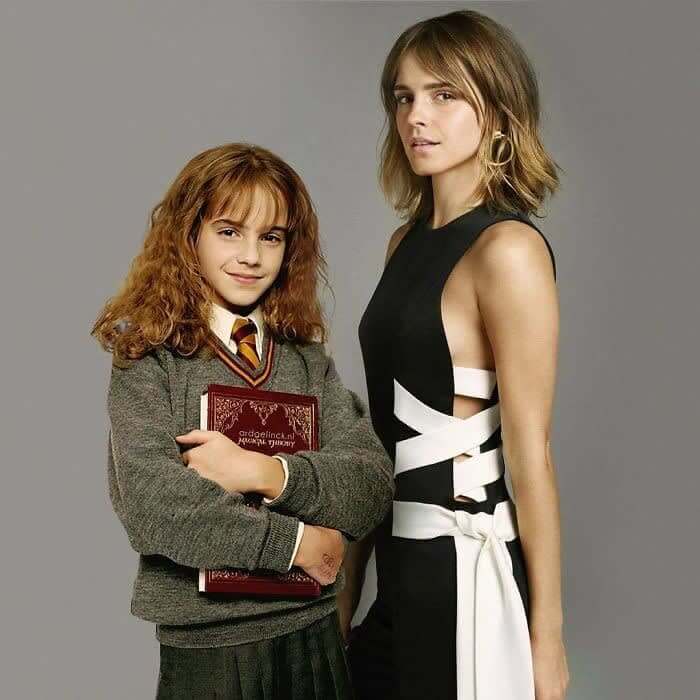 While being an extremely successful actress, she got her Bachelor's degree from Brown University. Is there anything she can't do.
Michelle Obama
Former first lady of the United States Michelle Obama is an American lawyer, best-selling author, and mother, among other things.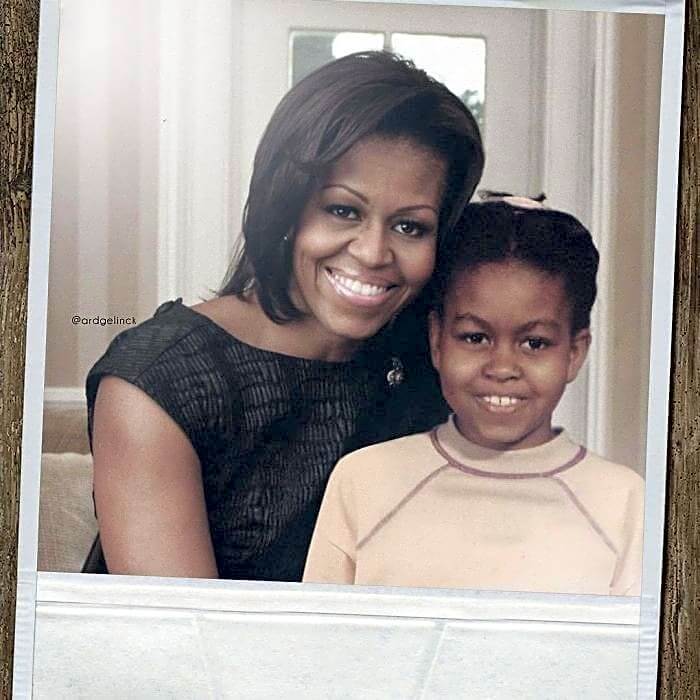 During her eight years as the first lady, she created an initiative for fitness and nutrition across the United States. She has also become a fashion icon.
Freddie Mercury
"I won't be a rockstar. I will be a legend." And a legend he was. Freddy Mercury was a singer-songwriter and lead vocalist for the band Queen.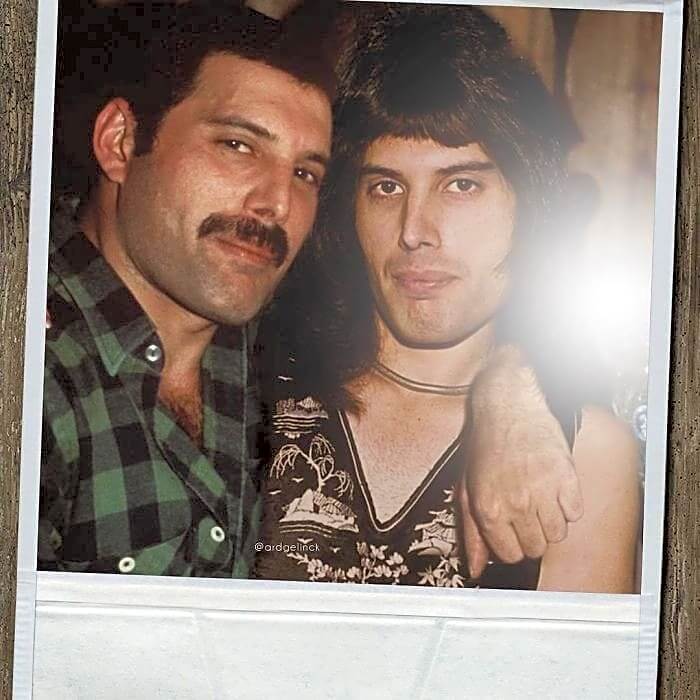 His flamboyant stage persona and unique four-octave vocal range helped him become a major icon. You can see his early life and amazing career in the biographical movie Bohemian Rhapsody.
Barak Obama
The 44th President of the United States of America, Barak Obama, served from 2009 to 2017. This Hawaiin native was the first African American president.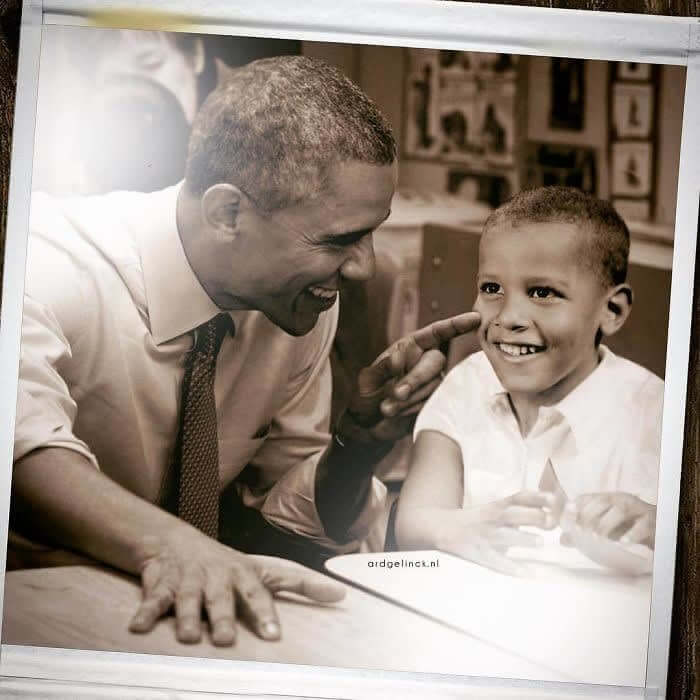 Since his presidency, he has dedicated time to his wife, two daughters, and lots of golf.
Clint Eastwood
Clint Eastwood started his early career starring in spaghetti Westerns during the 1960s. These roles turned Eastwood into a cultural icon.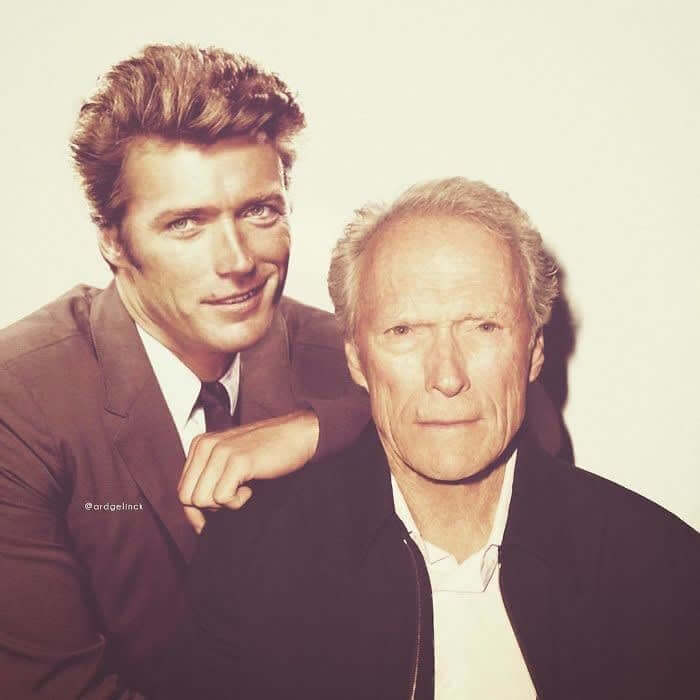 Besides his extensive film career, he spent two years as mayor for a small town in California. Who would have thought?
David Bowie
David Bowie was considered one of the most influential musicians of the 20th century. He was an English singer and songwriter.
With hits including "The Man Who Sold the World" and "Modern Lover," he changed the music industry forever.
Tom Selleck
The man with the famous 'stache. Private investigator Thomas Magnum from Magnum P.I., Tom Selleck made a name for himself on the small screen.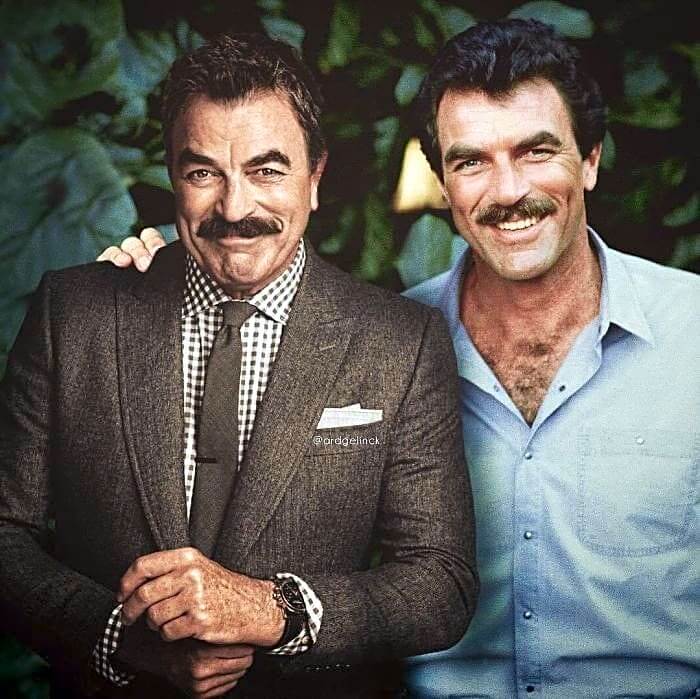 He appeared on Friends for quite a few episodes. Most recently, he has starred in Blue Bloods on CBS since 2010. That mustache has aged well.
Will Smith
"This is a story all about how my life got twist turned upside down." Will Smith seems to have not aged since his starring role as The Fresh Prince of Bel-Air and his early rapping career.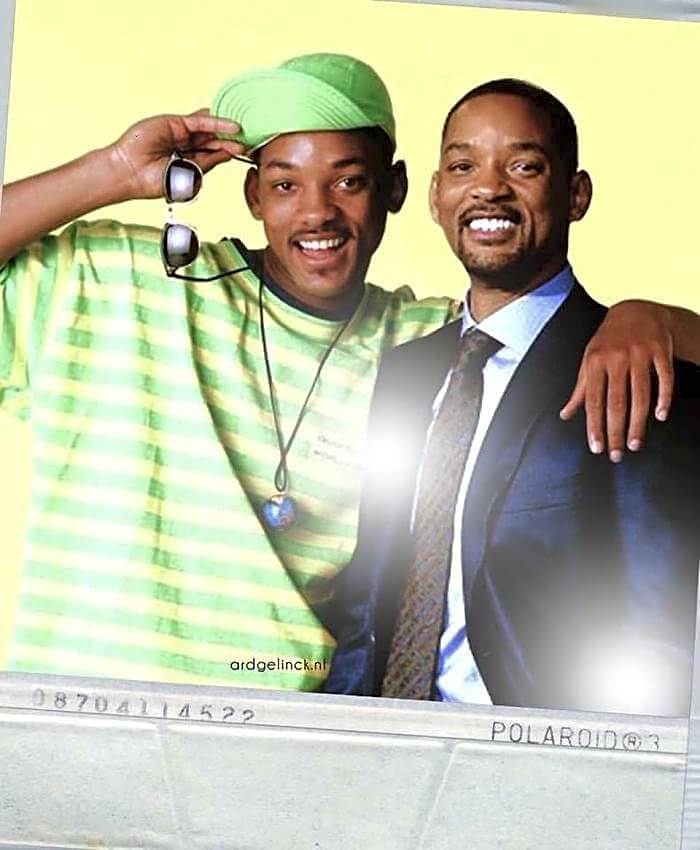 He is a Hollywood powerhouse who continues to create blockbuster hits.
Jennifer Aniston
"I'm going to go get one of those job things." The best quote from Jennifer Aniston's character Rachel Green on Friends.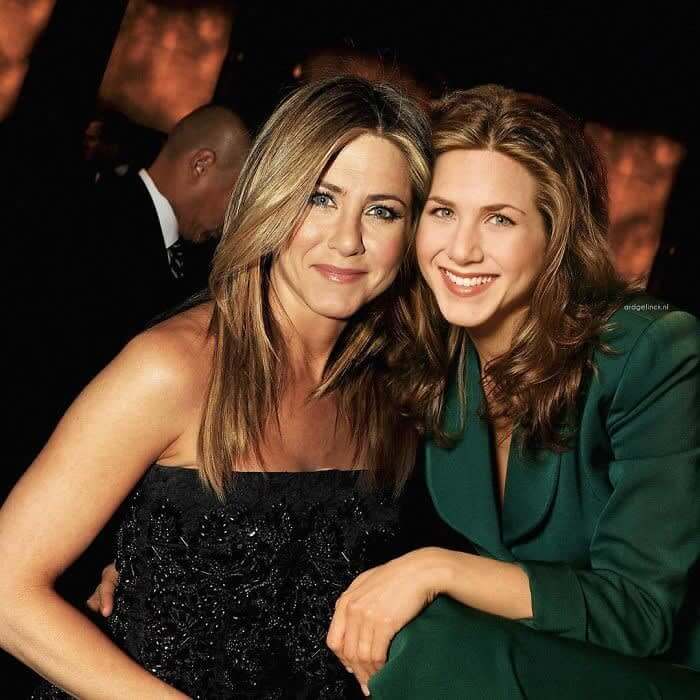 While Aniston has had many other famous roles, nothing compares to her days as the loveable Rachel Green. It also seems she has barely aged a day since the '90s.
Johnny Depp
In 2012, Johnny Depp was put into the Guinness World Records as the highest-paid actor. He must be good then.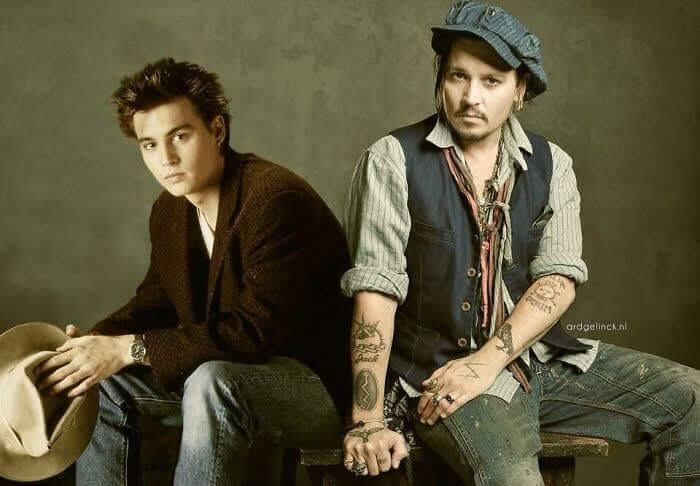 His most recent blockbuster films include Charlie and the Chocolate Factory and Alice in Wonderland. He transforms himself completely for each character he plays, and it is impressive to see his artistry over time.
Pink
Pink is an American singer and songwriter who has had many chart-topping hits since the mid-'90s.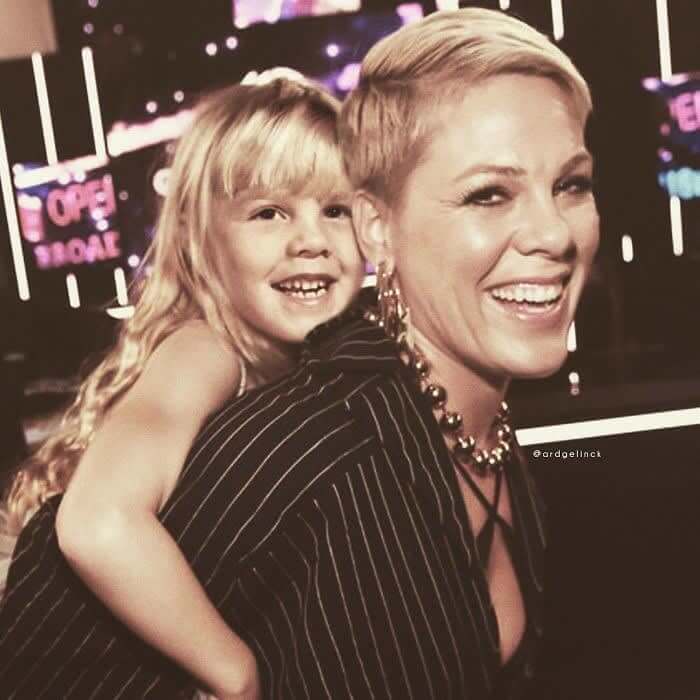 During her career, she has won many awards including the Michael Jackson Video Vanguard Award.
Jon Bon Jovi
"Woah, livin' on a prayer." Jon Bon Jovi is a singer-songwriter for the band, Bon Jovi. The band was inducted into the Rock and Roll Hall of Fame in 2018.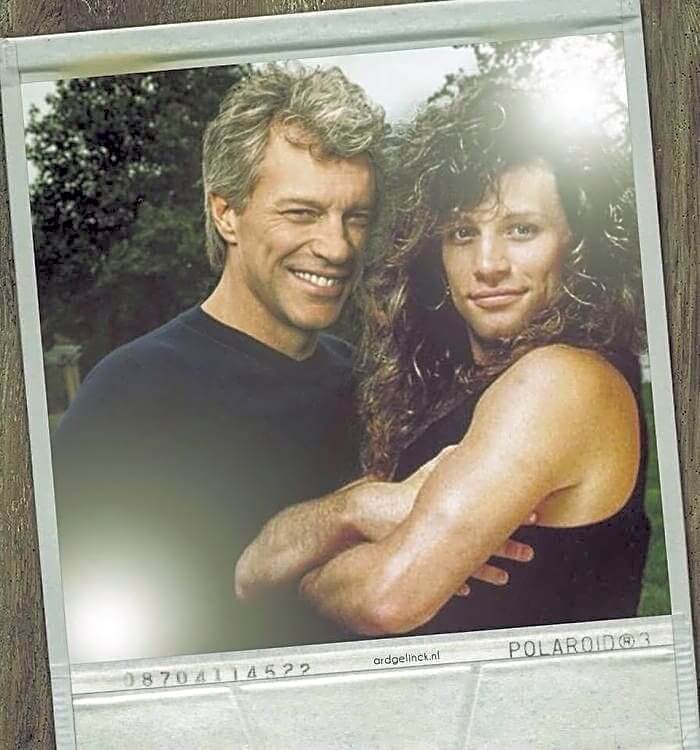 He continues to perform all over the world, and it is nice to see that he decided to get his haircut.
Julia Roberts
Remember Pretty Woman? That was Julia Roberts, and she hasn't changed much since her first big role.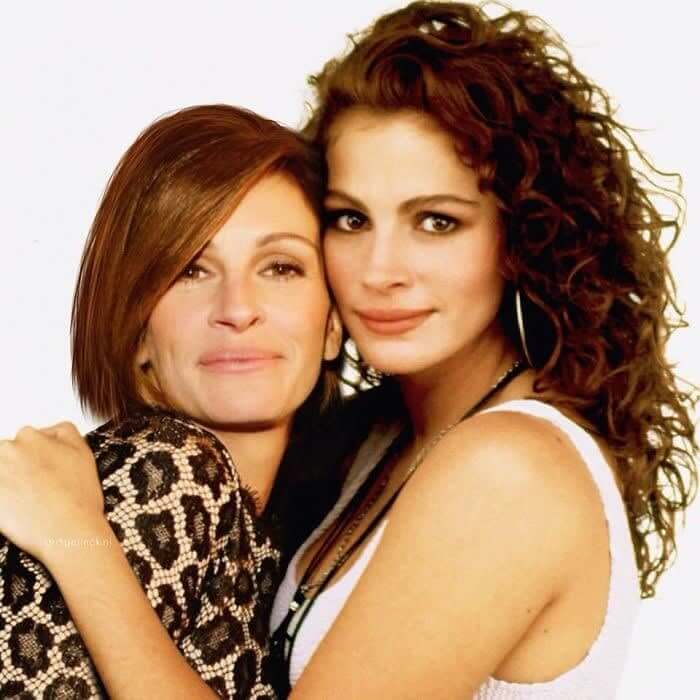 She has been named the most beautiful woman by People seven times! Her iconic look and many major roles have made her a beloved household name.
Rob Lowe
Rob Lowe has appeared in many TV shows and movies, including Parks and Recreation and West Wing.
Since his younger day, he has remained a major heartthrob. Just look at that earring!
Mary Kate and Ashley Olsen
"You got it, dude!" These twins were only nine months old when they made their acting debut on Full House.​
From an early age, they made it big and built an empire between the two of them. Since their days in overalls they have certainly grown into two beautiful women.
Michael Jackson
"Hee-Hee." The King of Pop will forever be Michael Jackson. He is regarded as one of the most significant cultural figures of the 20th century.
He was one of the greatest entertainers of his time and an innovator in the dance and music industry, and will forever be remembered for the changes he made.
Adele
"Hello from the other side." Adele is an incredible singer and songwriter who has won over 15 Grammys in the last ten years.
From her adorable toothless self to the beautiful woman she has grown into, she doesn't seem to be slowing down in the music industry anytime soon (thankfully).
Tina Turner
Tina Turner is "rolling on a river" of success. She was dubbed the "Queen of Rock 'n' Roll."
While her style has greatly changed over the years, her talent is everlasting. Keep on rocking Tina!
Drew Barrymore
Drew Barrymore became famous for her role in E.T. the Extra-Terrestrial when she was just 7-years-old.
Since she outgrew her pigtails, Barrymore has gone on to create a successful career and has her own cosmetics company called Flower Beauty.
Cyndi Lauper
Cyndi Lauper just wants to have fun! She became popular in the '80s with her top hits "Girls Just Want to Have Fun" and "Time After Time."
She embraced the '80s pop princess style, and to this day, she continues to turn out incredible ensembles.
Madonna
The Queen of Pop, Madonna, is a forever changing icon that had to be included on this list. Her style since the '80s has continued to evolve.
At 61, Madonna is still as youthful as ever. She pushes boundaries and is not afraid to cause a little controversy.
Brad Pitt
Brad Pitt has aged like fine wine. He first gained recognition with his part in Thelma and Louise.
Since then, Pitt has become a household name for many of his major blockbuster movies. Let's just take a minute to appreciate young and old Brad.
Amy Winehouse
Tried to make her go to rehab, but she said: "no, no, no." Amy Winehouse was an eccentric singer with unique vocals.
From her little ballerina days to her punk adulthood, she was a musical icon.
George Clooney
Another actor who has aged well. He gained fame from the show ER in the '90s and went on to star and produce many major films.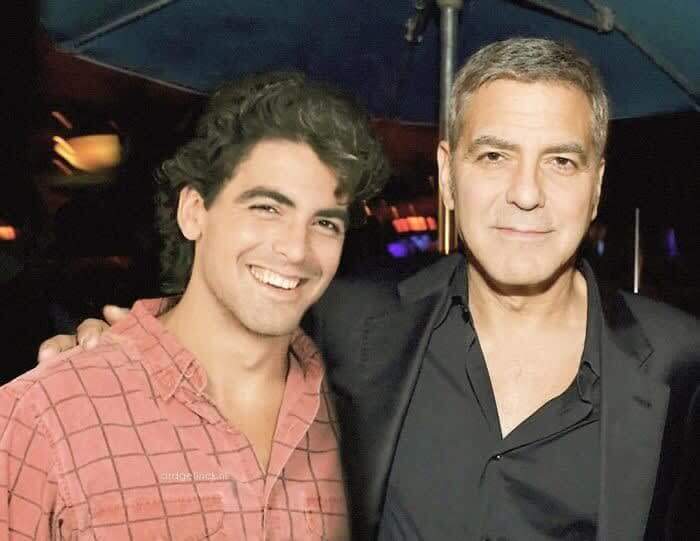 He was included in the list of the "Most Influential People in the World" in 2009. Then and now, he looks great and is making a difference in the world.
Paul Mccartney
It's a British invasion! Paul McCartney became famous as co-lead vocalist of the Beatles. His songwriting partnership with John Lennon has been the most successful in history.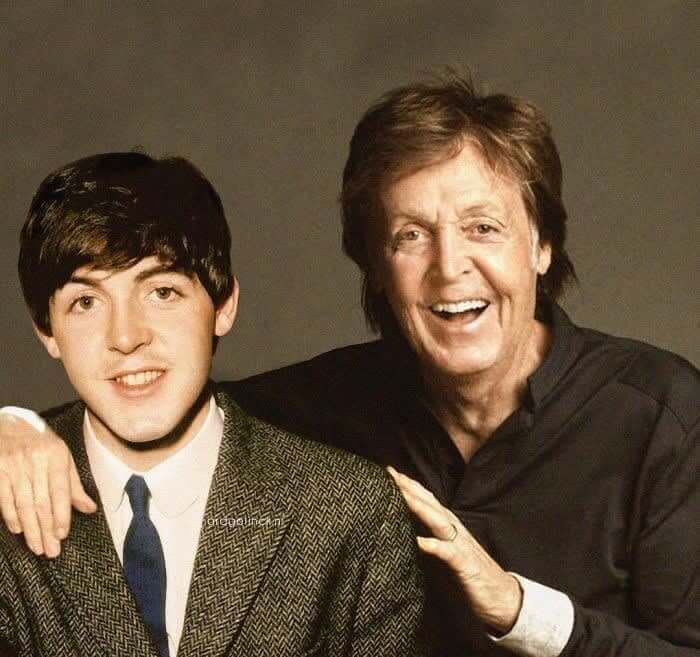 At 77, he is still creating music and performing. Would you believe that he is a self-taught musician?
George Michael
Wham! It's George Michael the singer/songwriter. He was part of the popular duo Wham! between the '80s and '90s.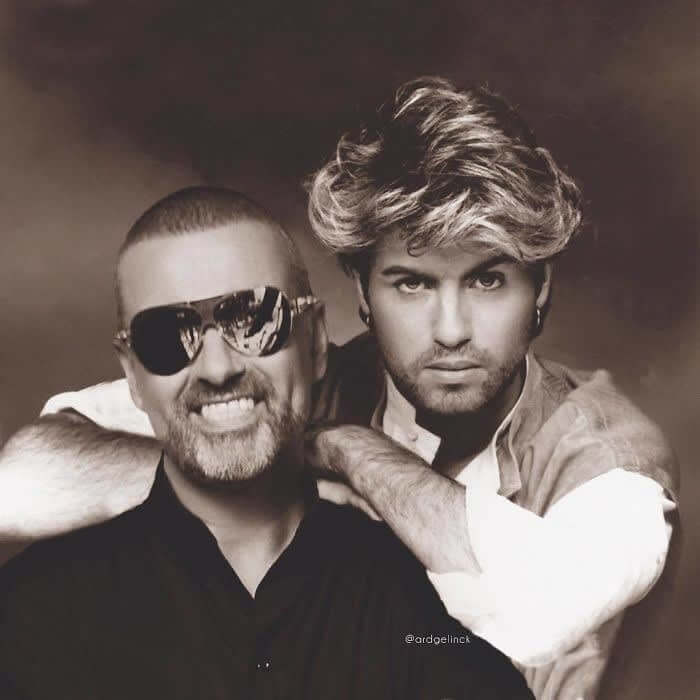 His wide success helped him advocate for many important issues before he died in 2016.
Robert De Niro
This may look like Robert De Niro is taking his little brother to the movies, but that is actually his younger self.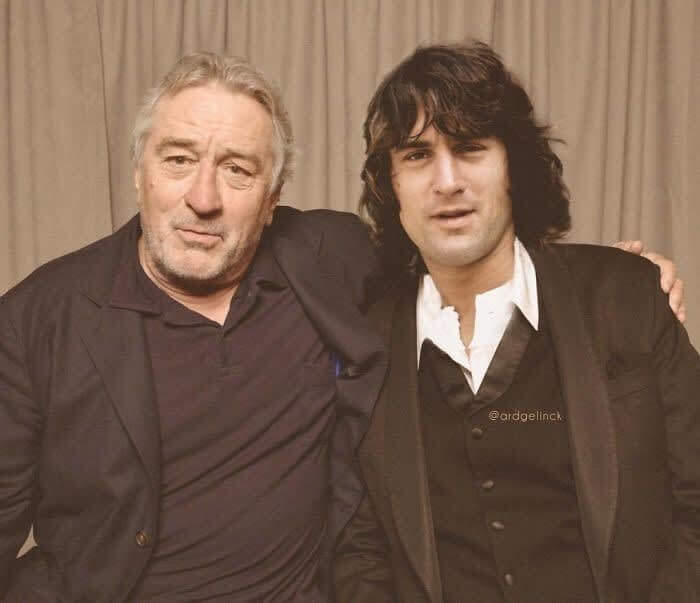 Throughout his career, he had many iconic roles. From comedies to dark thrillers, De Niro has conquered every genre.
Courteney Cox
Courteney Cox got her start appearing in a Bruce Springsteen music video and later became a household name as Monica in Friends.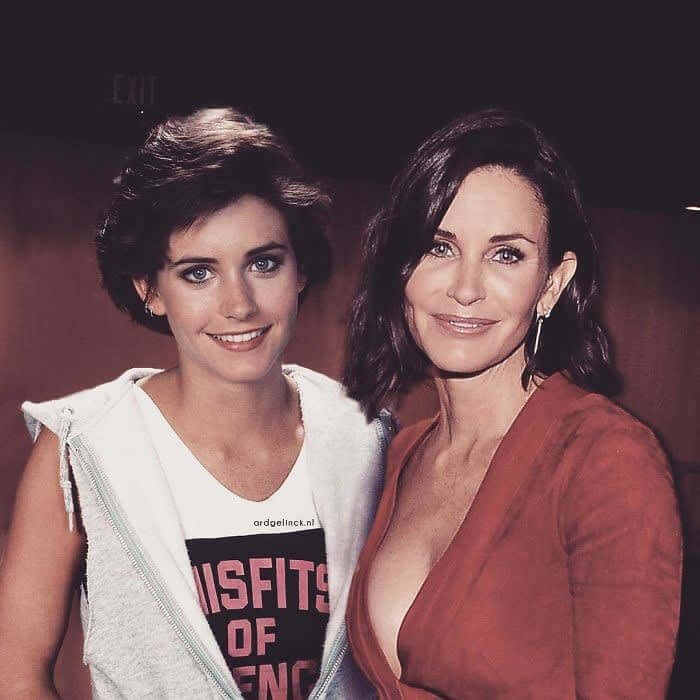 She still looks as youthful as she did early in her career. If you were wondering, her and Jennifer Aniston are good friends in real life.
Henry Winkler
The Fonz (or Henry Winkler) rose to fame as Arthur Fonzarelli in the '70s on Happy Days! He has changed quite a lot since the beginning of his career.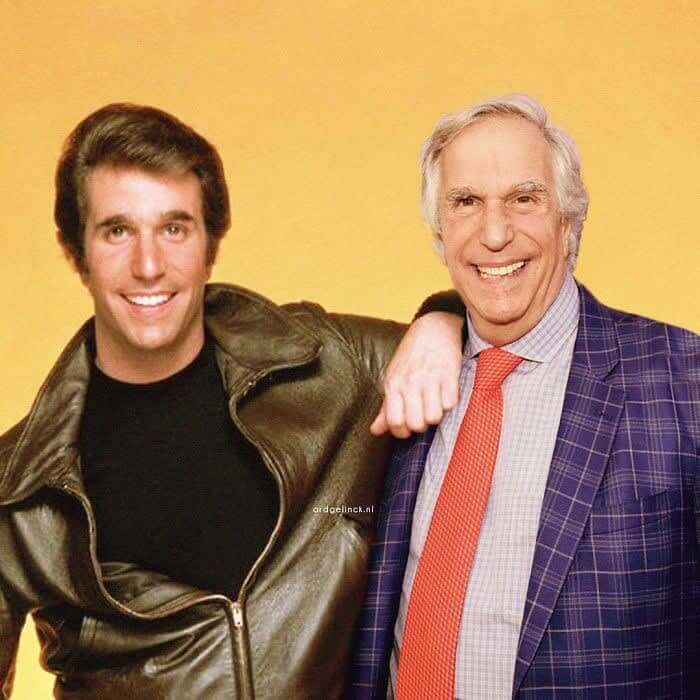 He still has some acting roles from time-to-time, but these days he enjoys having an active Twitter account.
Lady Gaga
Ga ga Oh la la! While Lady Gaga has not aged much in the past 18 years, her style has definitely evolved.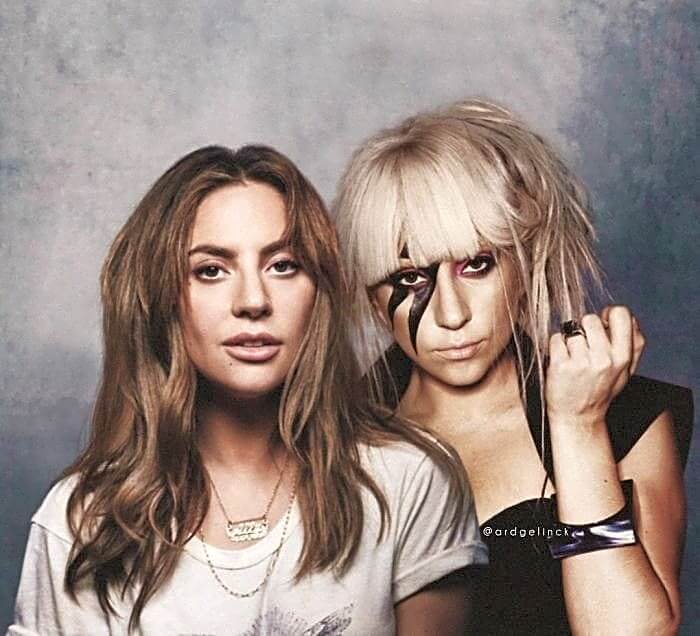 From eccentric makeup and clothing choices to a more toned-down style, she has gone through an evolution.
Steven Spielberg
Steven Spielberg is a great American filmmaker who became a household name after directing Jaws. Over the years, he may have lost his shaggy hair, but he kept his iconic glasses.
He is one of the most successful American filmmakers and is constantly praised for his versatility.
Ed Sheeran
No one probably believed that this little red-headed boy would grow up to become the artist of the decade.
He has sold 58.3 million singles and continues to create chart-topping music. We can't get over this transformation.
Sting
Sting was the lead singer for the Police and was a total heartthrob in the late '70s and '80s. He has gone on to have a successful solo career as well.
His song "Every Breath You Take" was named as the most played song in history.
Phil Collins
It looks like Phil Collins is looking at his old hairstyle with major regret. Some people called it his little hair peninsula.
More importantly, he is known for his career as a drummer and singer. He was inducted into the Rock and Roll Hall of Fame for his time in the band Genesis.
Sylvester Stallone
Sylvester Stallone is an American actor who has had a long-lasting career. He is known for his roles in Rocky and Rambo.
We would not want to mess with young or old Stallone. He looks like a macho-man who frequently hits the gym.
Bruce Springsteen
Bruce Springsteen is an iconic American singer-songwriter. Is he wearing the same jacket still?
He has written and performed many famous songs including, "Born in the U.S.A" and "Tougher Than The Rest."
Britney Spears
Oops, she did it again. Britney Spears has definitely had some work done since her early days, but that's how you stay youthful in Hollywood.
From her days as a teen pop sensation to her residency in Las Vegas, she has had a very successful career. This looks like she is on the red carpet with her daughter.
Mel Gibson
Mel Gibson is a controversial actor who has aged quite a bit since he started his career in the late '70s.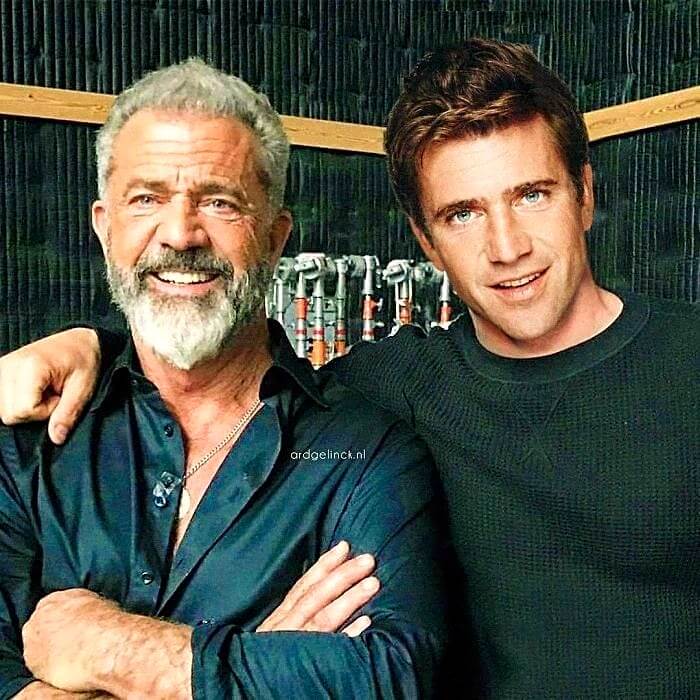 He took a ten-year break from the industry after making some controversial statements that ruined his public image.
Mick Jagger
He's got the moves like Jagger. Mick Jagger has certainly aged over the years, but he continues to rock!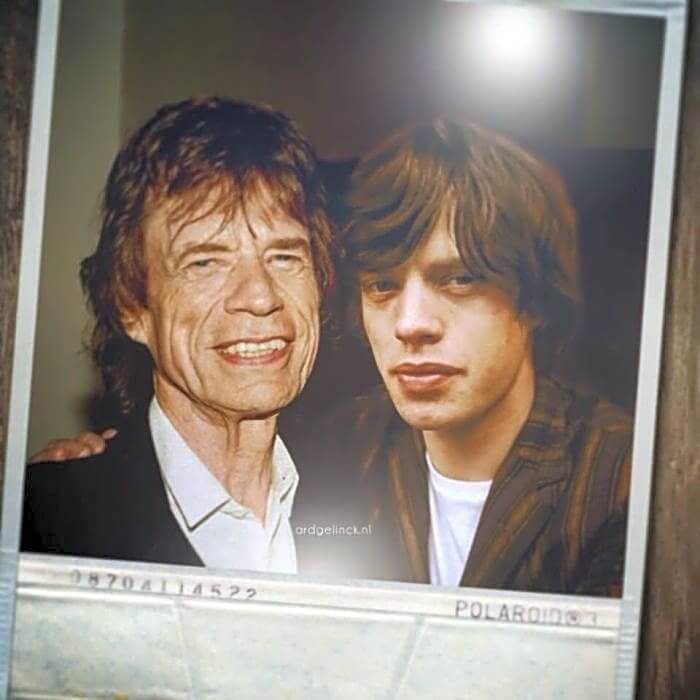 His singing career in The Rolling Stones lasted for over five decades. Rock on Jagger!
Beyonce
Icon. Legend. Star. Beyonce. This woman is one of the biggest female icons of this century, and she hasn't aged a bit.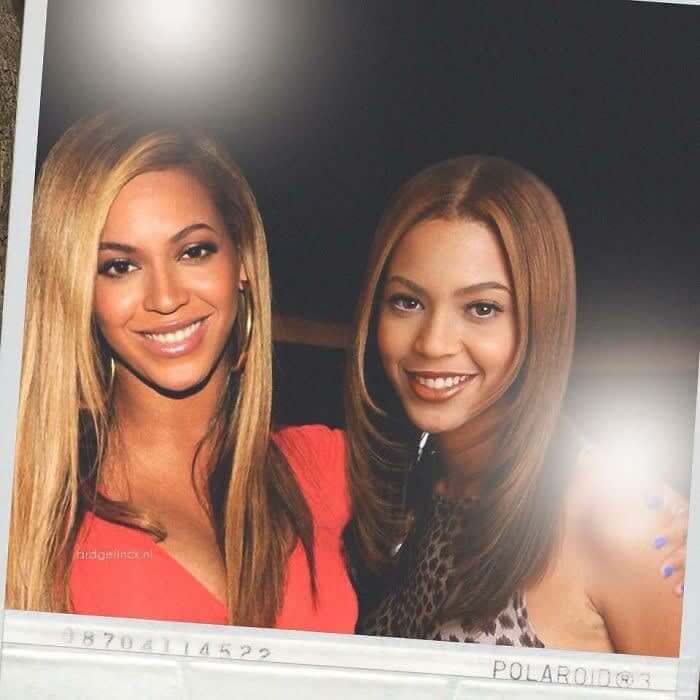 Beyonce was able to take her husband cheating and make it into a number one album. You go, Queen B!
Robbie Williams
Robbie Williams is a singer-songwriter who rose to fame in the'90s. He was a total hunk in his early days!
He held the record in 2006 for the most ticket sales in one day by selling 1.6 million tickets in one day.
Lionel Richie
Hello, it's Lionel Richie you're looking for. Basically, the only thing that has changed is his hairstyle.
He started his career in the late '60s and continues to perform all over the world. His long-standing music career has won him many awards and honors.
David Hasselhoff
David Hasselhoff is an actor, singer, and Guinness World Record holder for the most-watched man on TV. He also still rocks the leather jacket well.
He became a sex symbol for his starring roll in Baywatch. He has aged well over the years and will continue to be a popular face on every screen.
Kate Moss
Most people would probably not believe that that little girl would become one of the most famous supermodels. Kate Moss began her career in the early '90s.
She continues to slay runways and fashion magazines all over the world. We still can't believe this transformation, puberty did her well.
Kim Kardashian West
She is the girl who is famous for nothing, yet we still love her. Kim Kardashian West is a reality tv icon and global businesswoman.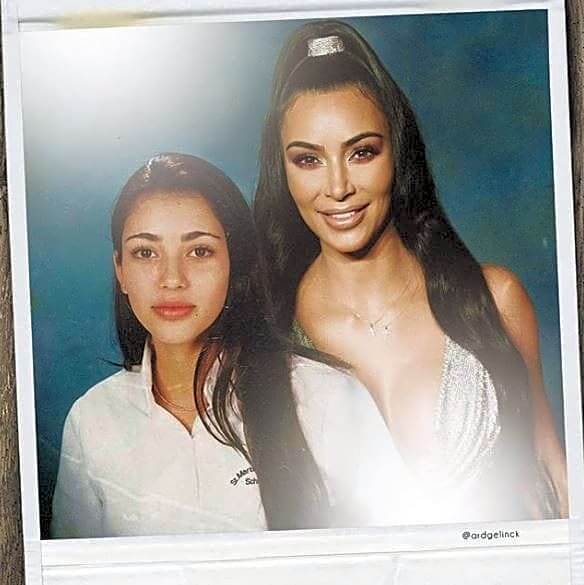 She was flawless as a teenager and continues to be just as gorgeous. She is a trendsetter and can pull off pretty much any fashion trend.
Daniel Radcliffe
"You're a wizard Harry." Starring as Harry in the film series Harry Potter, Daniel Radcliffe has made a successful name for himself. Look how much he has grown over the years.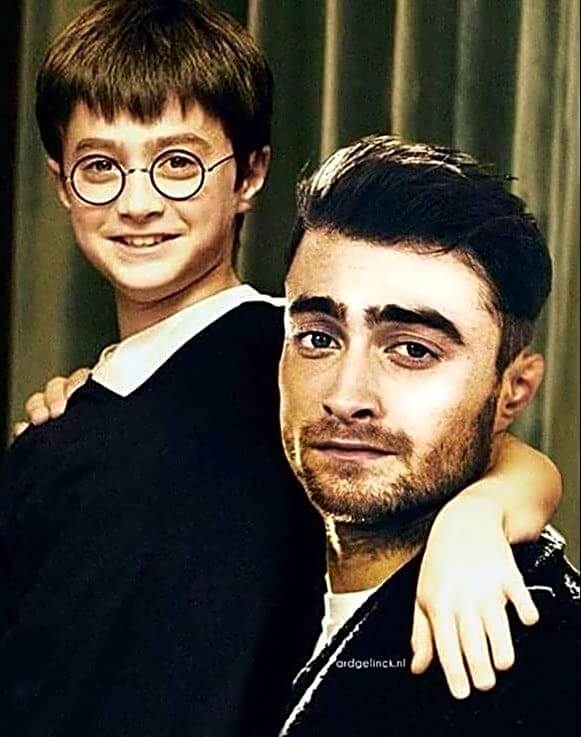 From his adorable days at Hogwarts to today he continues to be an amazing actor. Please make another Harry Potter movie.
Packaging Designs That Are Just Too Funny
Brenda Miller
Package design makes a huge difference in how a certain product is perceived, and some marketing teams out there are willing to go to great lengths to convince customers to buy something. Thanks to the internet, dissatisfied customers have started calling out several companies and demanding more transparent marketing. But even though some of these package designs may be mean, it's undeniable that they are absolutely hilarious! Take a look at some of the funniest evil packaging fails ever!
The Biggest Letdown Ever
Just imagine buying your child (or yourself) a box of crayons that promises 150 pieces, only to find out that the whole thing was actually a marketing scam!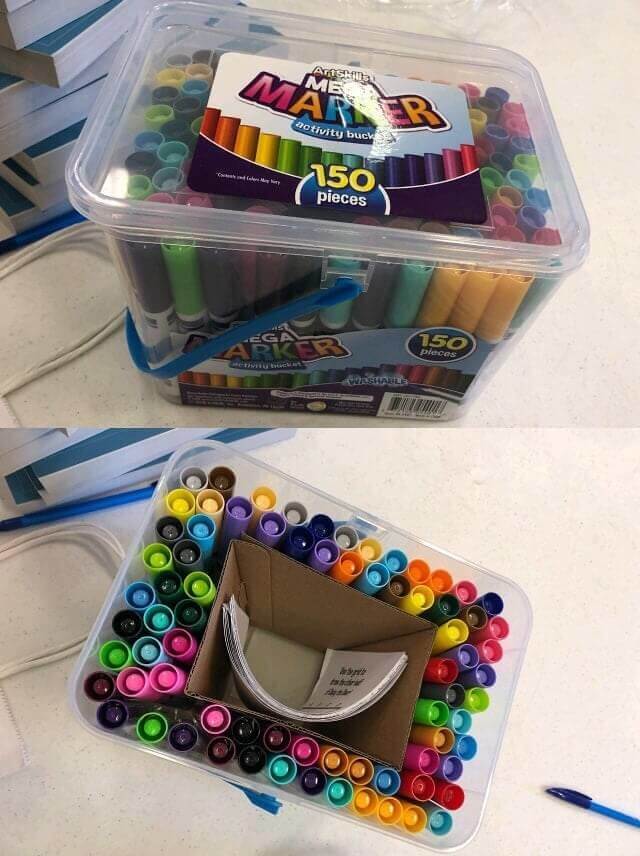 This person shared on Reddit how this box of crayons was probably one of the biggest letdowns ever. They realized that while the sticker on the box said 150, there were only 75 crayons inside, and there was nothing they could do about it.
Is This Pizza For Real?
There are some things out there that have gone beyond the point of being "bad advertising," they are just straight-up lies.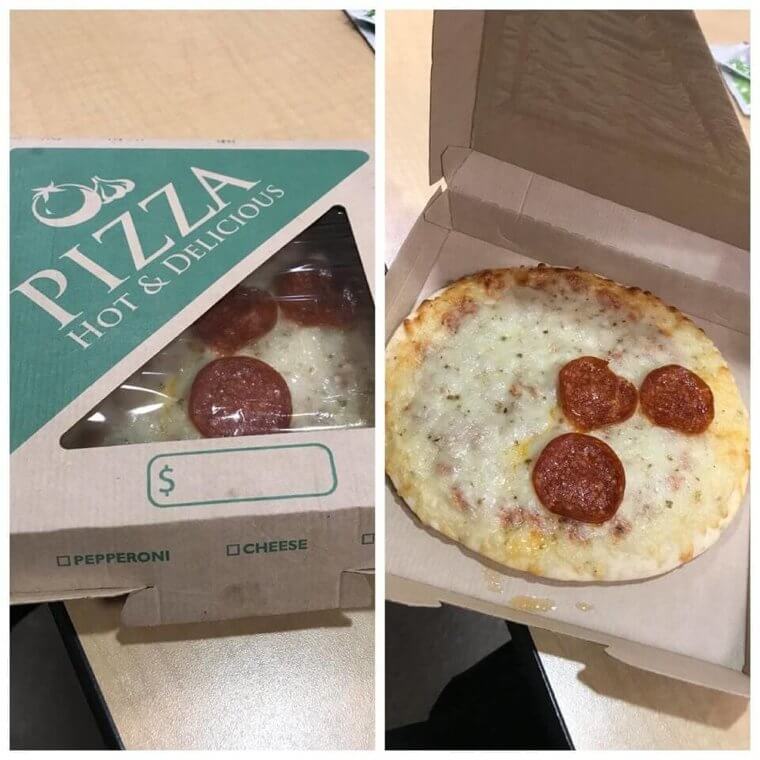 These pizza makers probably had too much fun creating a pizza that was more of a prank than a meal. They cleverly placed it in the box so that the unsuspecting customer would never be able to tell that there were only three pieces of pepperoni in there.
Sometimes People Just Need To Be Exposed
There are certain times in life when one just needs to take matters into their own hands, even if that means looking kind of crazy at the supermarket.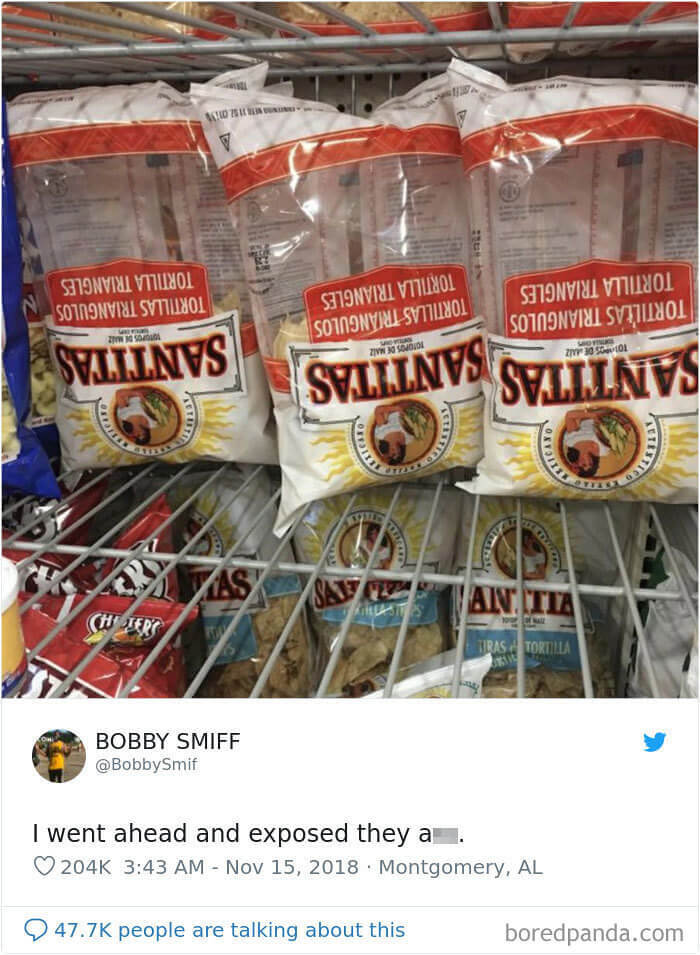 After realizing that they had been deceived, this person decided to share their knowledge so that no one would have to experience the same. So they headed to the supermarket and started to turn packages upside down, to let other unsuspecting shoppers know what they were actually getting for their hard-earned money.
The Saddest Tray Of Cookies In The World
Just imagine buying yourself a tray of cookies, only to find that the tray has different sizes that fit different numbers of cookies. Now, we're not saying that this was done on purpose, it could just be an honest mistake by the manufacturer.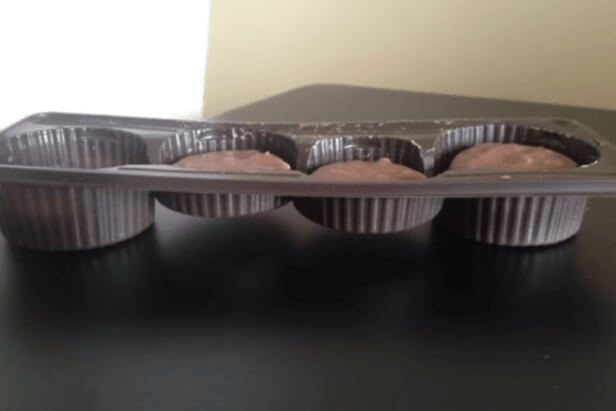 But we can only imagine the frustration this person felt when they discovered they got far less cookies than what they bargained for. We just hope they weren't too hungry!
A Half-Full Bottle Of Spice
The more we read, the more we realize that many products come with some pretty interesting catches. Take these spices, for example – thanks to their packaging, no one would ever suspect that half of that bottle is actually empty.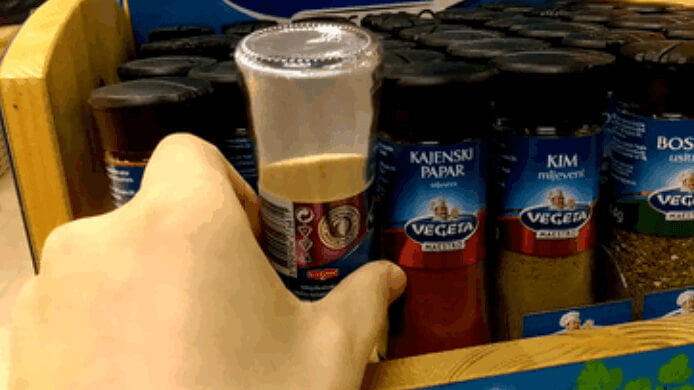 How many times have you bought something that looked full, but in reality, it wasn't? So many people have fallen for this trick in the past, that this person felt the need to warn others.
Where's The Filling?
One thing is to make a mistake here in there, but to advertise perfectly beautiful and jam-filled cookies only to deliver what this person got? That just seems mean.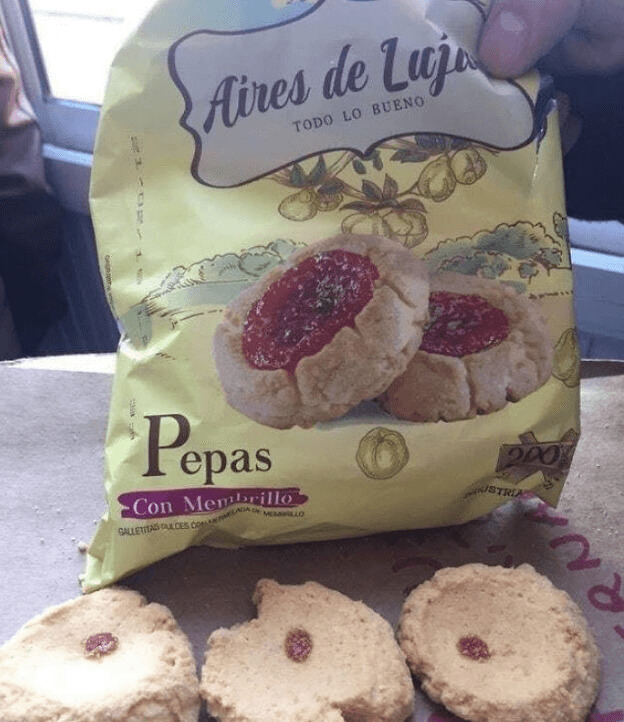 There is barely any jam in the cookie after it was advertised as something so yummy on the package. This person was certainly right to share their disappointment all over their social media.
Just Make A Smaller Container Next Time
Over the years, we see more and more companies attempting to make a bigger effort to reduce waste and to decrease the use of chemicals in order to help save the environment.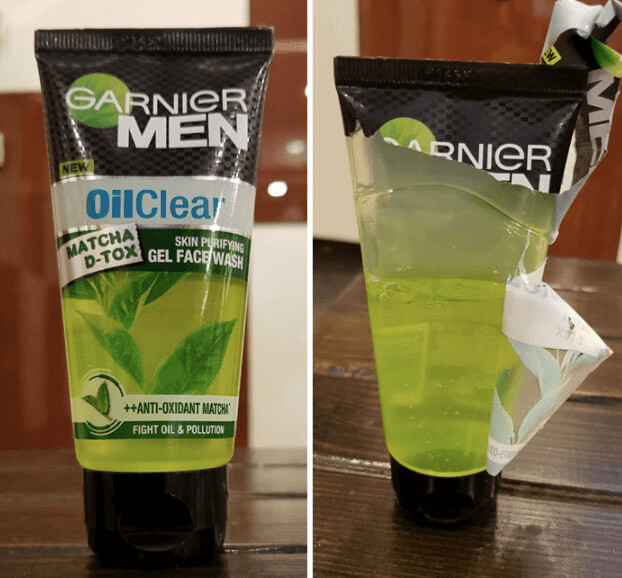 While some companies succeed at it, others don't do so well. This person was really disappointed when they realized that an entire half of the bottle was empty. But thanks to the brilliant packaging, no one would ever be able to see it unless they ripped the plastic the way this person did.
"I Have Been Bamboozled"
Sometimes the deception is so well done that you almost want to give props to the people behind the packaging.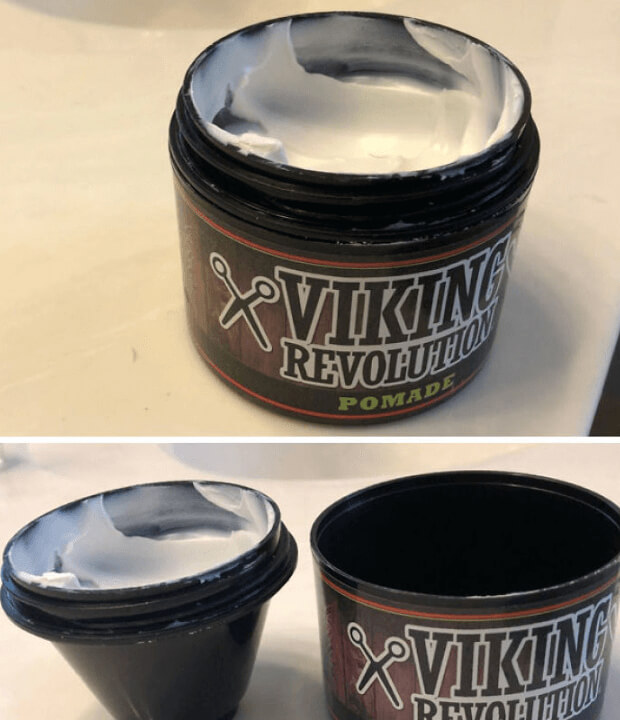 They literally took a smaller pot, filled it with cream, and placed it inside the larger pot, to make it seem like the product had more than it actually did. There is no way that anyone could have ever known, so props to this person for sharing the truth with the world.
When The Tea Comes Face Forward
Here's another piece of packaging that has gone beyond being a laughing matter, it's just sad. Now we understand that there many strategies behind the way certain stores place their products.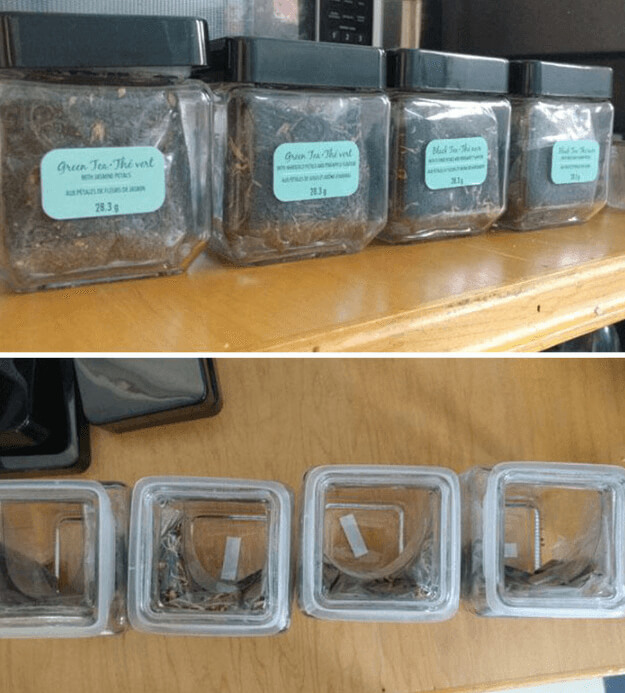 Take this place for example. They deliberately placed the tiny bag full of tea in the front of the jar, to hide the fact that the rest of it was empty. Thankfully, this person was also not willing to be deceived and ended up exposing them completely.
A Bigger Bottle With Less Tablets
Now, we're not really sure what's happening here. We get that the bottle got some sort of upgrade, but their marketing person was either onto something here or they completely lost it!
They literally began selling a smaller number of tablets in a much bigger bottle in what looks like an attempt to make customers believe they are getting more. It almost looks like an act made out of desperation.
When 27 Is Approximately 40
This person happily bought frozen pepperoni pizza snack rolls, only to find that the package actually had a little over half the number of pizza rolls they promised.
And we're glad they decided to put the entire thing on the tray. This way, they were able to see that the package did not in fact contain 40 pizza rolls. So, the next time we read "approximately" we better check out what's actually in there.
A Roll Of Stickers That Isn't Really A Roll
According to this customer who was obviously misled, products like this one are often falsely advertised. That wasn't the first or the second time they fell for the little trick, so they decided to share their experience online.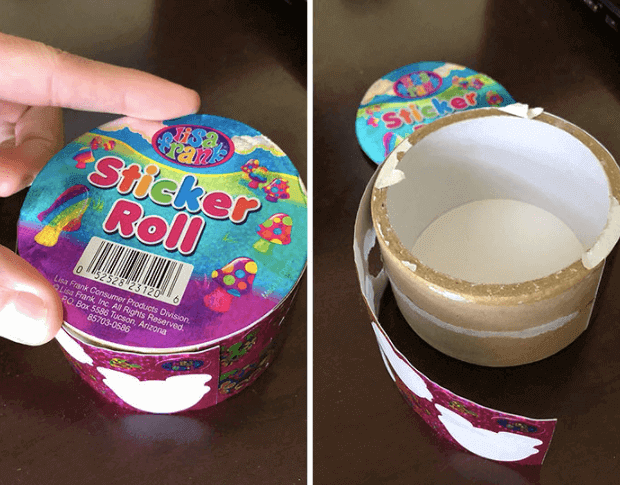 So next time you need to buy a sticker roll, make sure to inspect whether or not the product is indeed what the package claims it is.
Just Enough To Fit On The Window
If there is one thing that is both hilarious and enraging, it's this picture. This person was looking for a delicious snack, so when they bought the perfectly sealed package, they couldn't wait to sink their teeth into what's inside.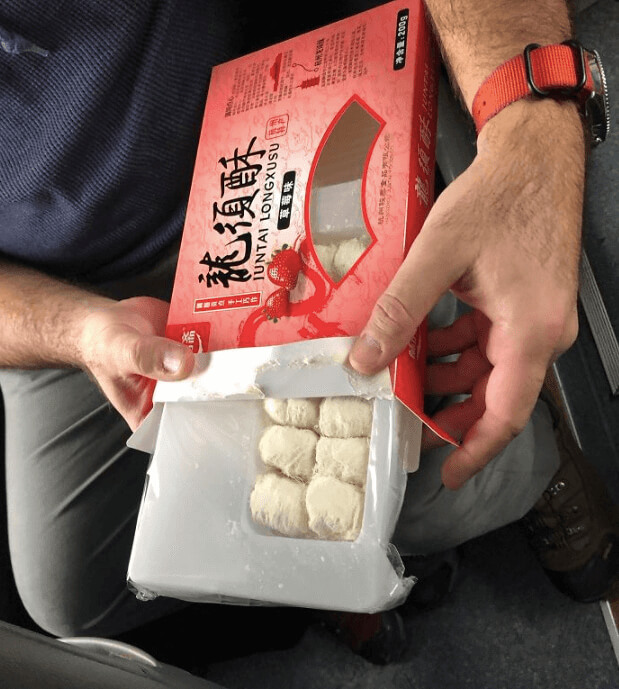 To their disappointment, the contents in the package didn't exactly look right. In fact, it looks like more than half of the box is missing. What a shame!
A Pen That Was Made To Minimize The Use Of Plastic
Again, several companies around the world use the green argument without actually being sustainable. Sustainability has become a buzzword, but by the looks of it, not everyone is ready to own up to it.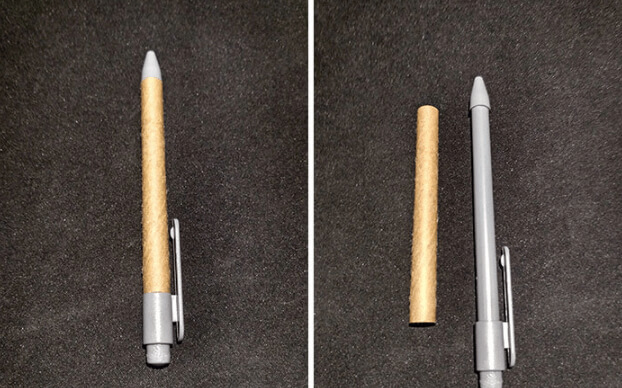 This company was extremely deceiving when they vowed to reduce their plastic usage but didn't actually follow through with it with this ridiculous, not really recycled pen. How upsetting!
A Staple Box With Almost No Staples
We have to say that whoever packaged this box did so in the most brilliantly deceiving way. Now, it probably wasn't fun to be the customer in need of staples, but the person who did the packaging must have had a good laugh.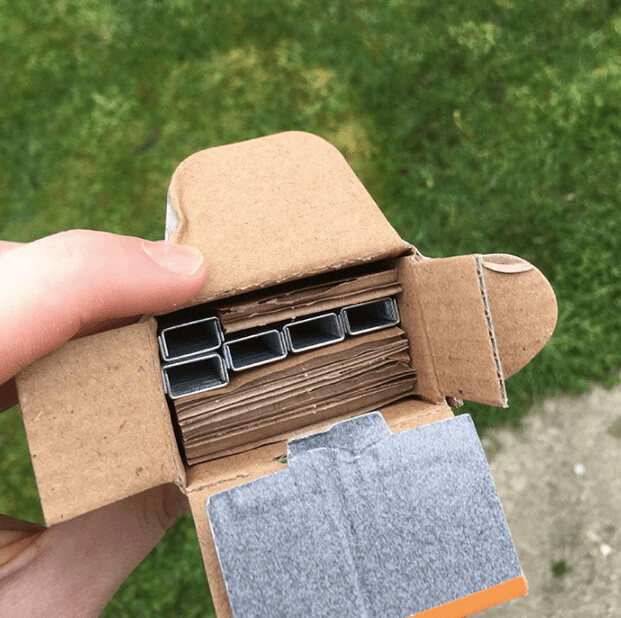 We hope that this customer went back to the place where they bought it and returned the entire thing.
Where Are All The Gummy Bears?
Here goes another strategy that seems to be very common in the advertising market. Take a generous-looking large box, but fill it only halfway. The result? Customers with an unfulfilled sweet tooth.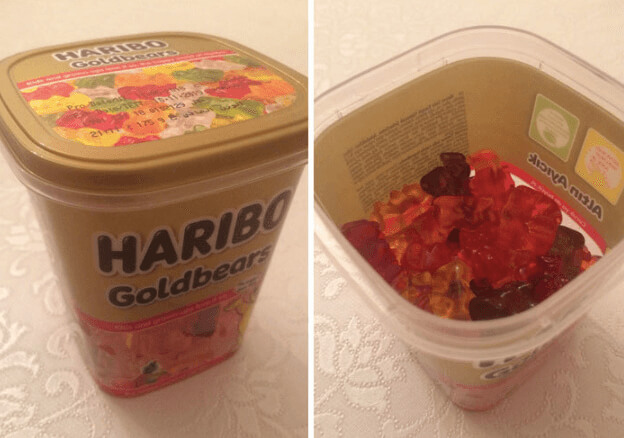 How disappointing is it to open a box of delicious gummies only to find it's half-filled with not-so-delicious air? We can't imagine how upsetting this probably was for this candy lover.
Where Is The Missing Steak?
If this is not one of the most hilarious package designs out there, then we don't know what is. Thankfully, before buying this steak, this person decided to check under the cover.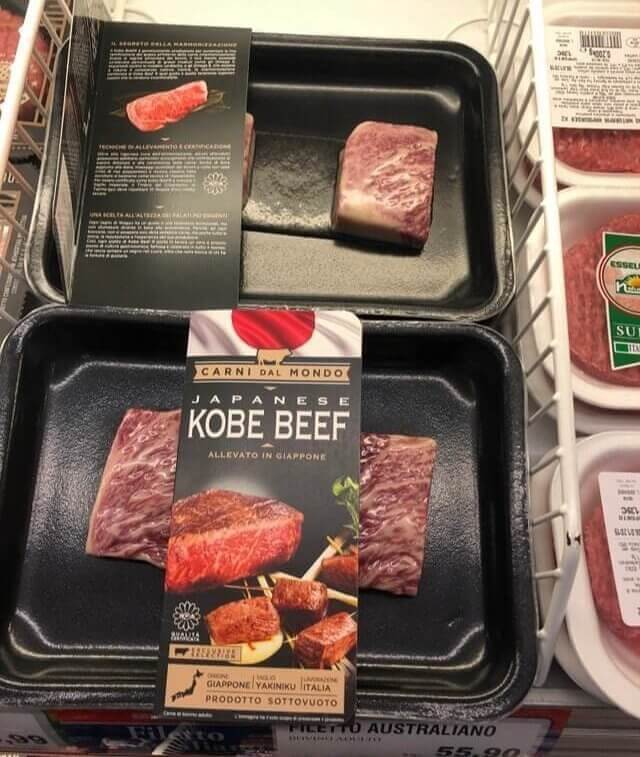 Once they did so, they couldn't believe their eyes! A huge part of the steak advertised was simply missing. If their instinct hadn't told them that something was wrong, they would have gotten a very upsetting surprise when they got home from the grocery store.
100% (Not) Silk
Here is another tip–if a label says that the fabric is 100% something, take a look at what the inside says, too. Apparently, whatever the package says is not always the truth, even when it comes to a piece of clothing.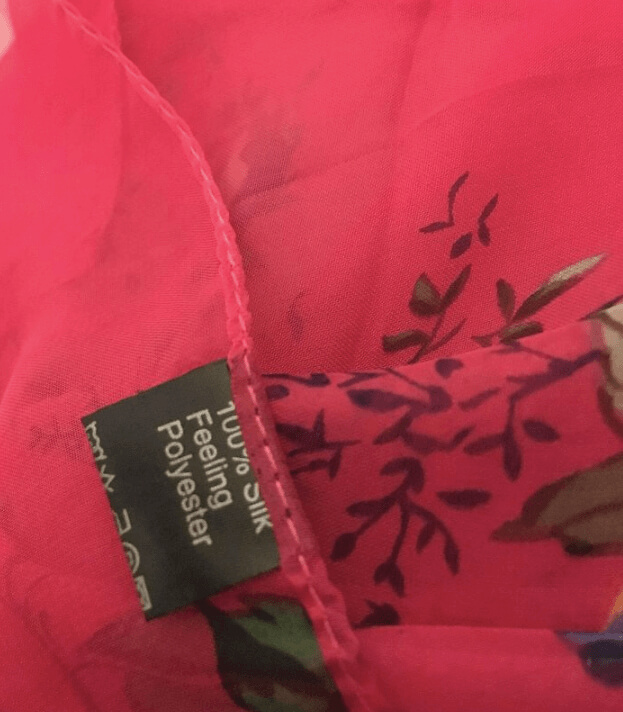 This person sadly learned this lesson the hard way, after they opened the package only to learn that their "silk" item was 100% silk feeling, and not actually silk.
Disappointing Santa
It's such a shame that several companies out there still use immense amounts of plastic, no matter how much this has been advised against by environmentalists and activists all over the world.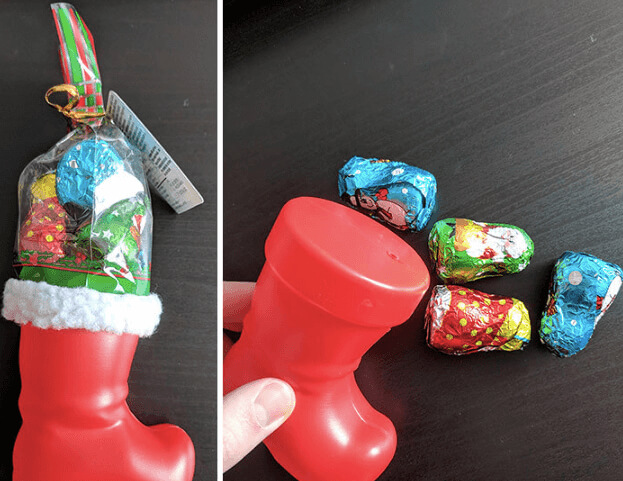 This company decided to ruin Christmas with an absurd case of false advertising. So much plastic for so little chocolate!
When Misleading Takes A Whole Different Level
Okay, here's the thing. This package looks big, and whoever purchased it thought they were getting a lot of product. But that was until they turned it upside down.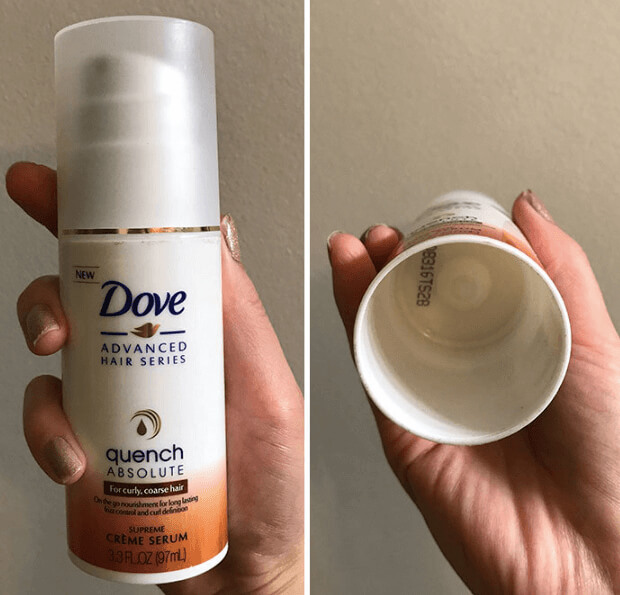 There is literally a whole lot of nothing in about half of this container, and we bet that most customers probably completely fail to notice it.
When A Package Design Makes A Kid Cry
This Reddit user's daughter sadly understood a few harsh things about the world at a very young age with this package design. According to her mother, the little girl spent all of her money on this little bag that looked so colorful and promising at first.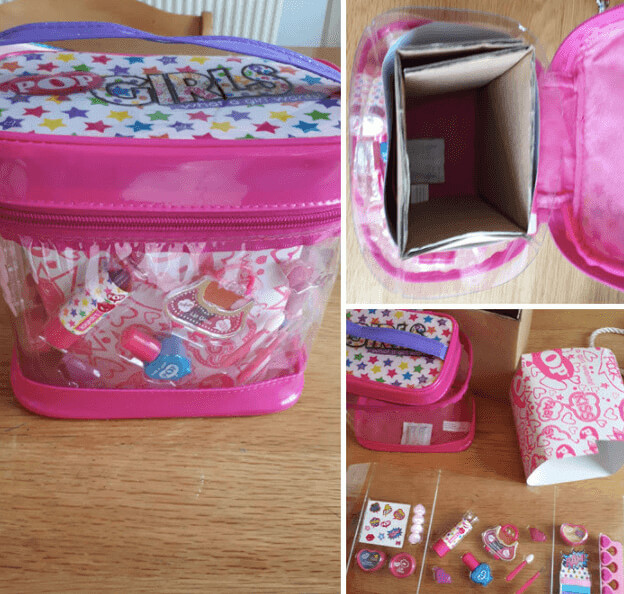 To her disappointment, the package was hiding a whole lot of nothing inside. Apparently, as soon as the little girl realized it, she began crying and claiming "this is not fair." Poor girl.
"Bigger Size, Better Value"
Here goes another reminder not to take everything you see at face value, especially at the supermarket. Even if the bottle says better value, it's not always the case as you see here.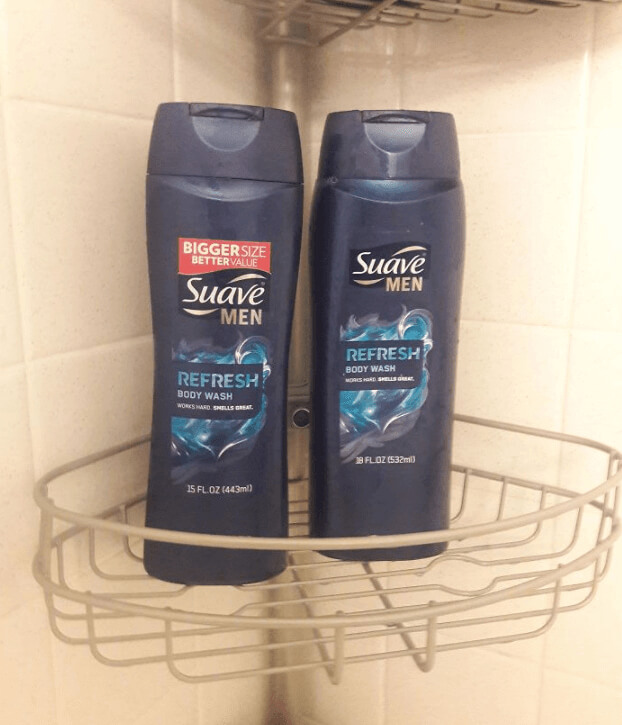 In this case, this person figured out pretty quickly that the product they bought didn't really come with better value for money. How unfortunate.
The Bucket Half Full
It may take you a few seconds to realize what's happening here, but when you do, you'll probably be left completely dumbfounded and probably very angry.
The person who bought it explained it in detail saying: "to make this bucket of constructor set look full, they put a paper cone inside with some constructor pieces printed on it to make it less noticeable." Now that's just mean.
Where Are The Other 3/4?
Okay, this is another case where the person should have simply returned this product because there is no way that this is for real. The package is literally huge, and the actual amount of chocolates inside is ridiculous.
The person wrote on their Reddit post: "I want my other 3/4," and we don't blame them, they totally deserve to get what they paid for.
Get Two For The Price Of Three
While these companies probably get away with this kind of packaging on a daily basis, that doesn't really make things less wrong. However, we can't deny that it's a little bit funny. This person bought a pack of salami thinking they were buying three, based on the drawing on the outside, but that doesn't mean they actually got what they thought they were getting.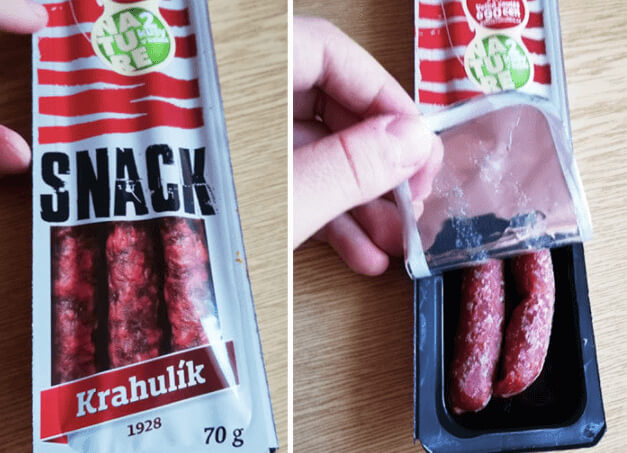 And we can imagine just how disappointing it must have been to find those two lonely salami pieces in there.
Another Half-Empty Package
Well, it's safe to say that this will not be the first or last time that we'll see this kind of hilarious packaging. In fact, it seems like it might be more of the norm than anything else.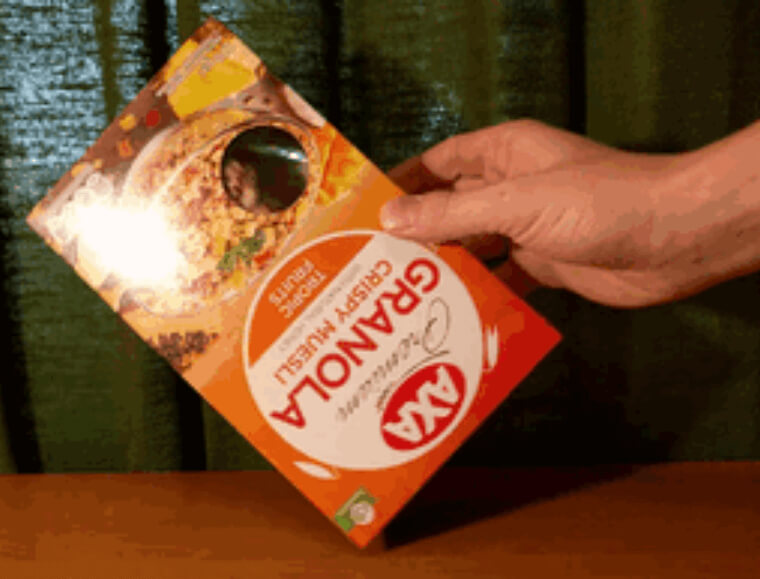 When this person got home, something about the granola they just purchased didn't feel right, so they turned it upside down, and voila! The box of delicious granola turned out to be half empty, just like many other packages on this list.
Disappointment Beyond Measure
Imagine craving something sweet for an entire day, then going to the store to get yourself your favorite candy. But when you get home ready to indulge in sugary goodness, you open the package, and this is what you find.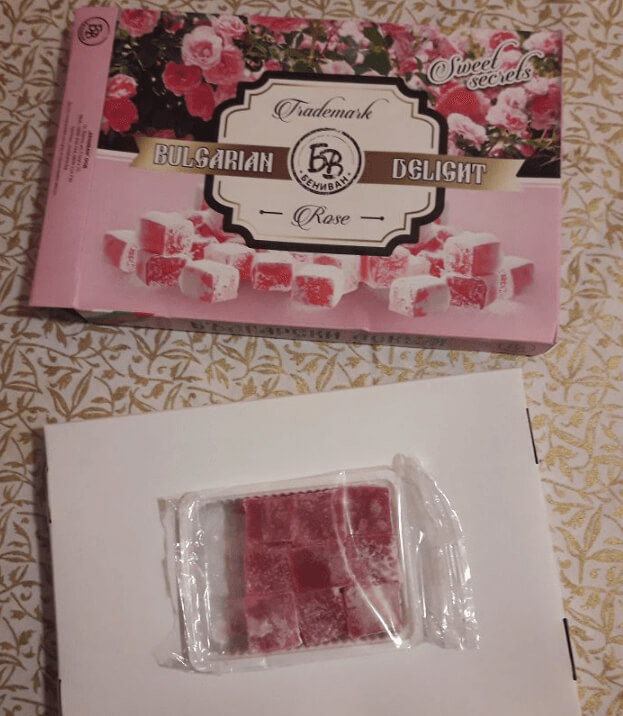 This person's disappointment was simply immeasurable–this package could not have been more deceiving. At least they spoke out about it online, and hopefully, they got to enjoy the little bit of the sweets that were actually in there.
Not So Homemade
We all know that certain companies attempt to convince customers that their product is something that it isn't. This includes the amount of sugar in certain foods, whether or not they are homemade, and the list goes on.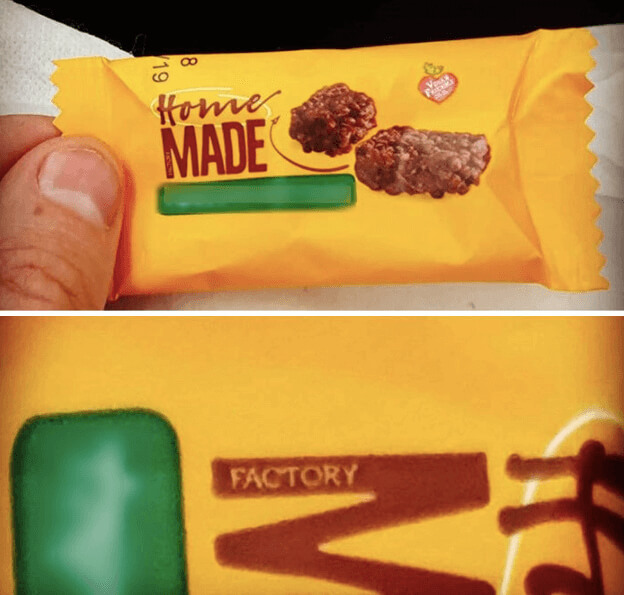 Apparently, this manufacturer did their best to hide the word "factory" to make their product look homemade in a way that is simply hilarious. But the word factory is there, and clearly, the product is not homemade, so why advertise it this way?
They Knew Exactly What They Were Doing
Some of these misleading packages seem to be created by people who are some sort of experts in the field. Take this one for example. There is no way in the whole world that this was an accidental mistake made by whoever prepared this pizza.

The pizza was perfectly placed in the box, which means that they knew exactly what was being hidden in there.
What Would A Reasonable Person Think?
While this one may be a little bit debatable for some of us, it's still confusing. Companies are required to keep what the reasonable person would think in mind when they design their products and packages.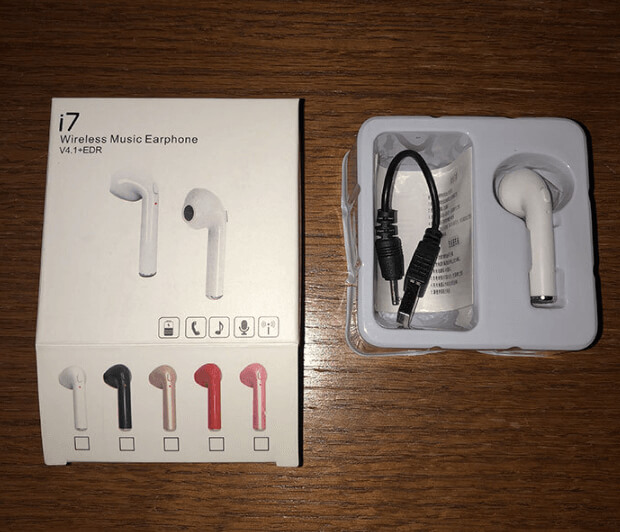 For real, whoever buys just one earphone? That is, unless they need to replace one that they lost. No matter what anyone says, there is something very fishy about this one.
"Not Suitable For Climbing"
This packaging design is not only misleading but also terribly confusing. The is literally a picture of a man climbing with a rope, which probably means most people would assume that this rope is meant for climbing.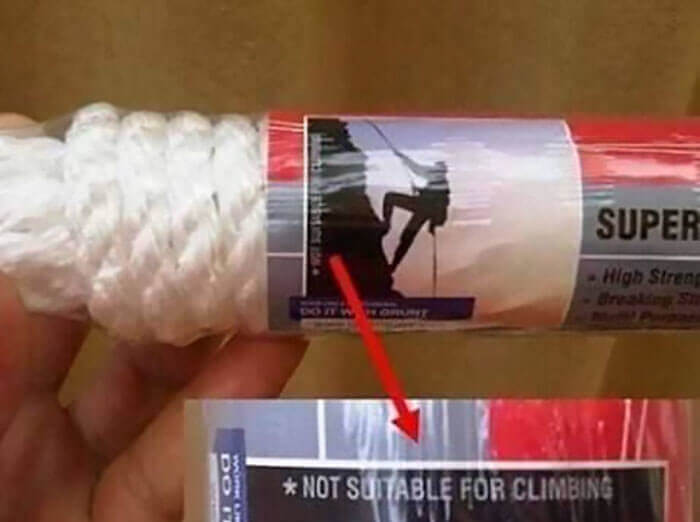 Clearly, though, it's crucial that the next time we buy any product of this sort, we take a thorough look at the fine print. This could actually be dangerous!
A Gummy Bear Cup That Didn't Need To Be A Cup
All we can say is, how disappointing. It's mind-boggling how some companies create such misleading products, especially when it comes to products meant for children.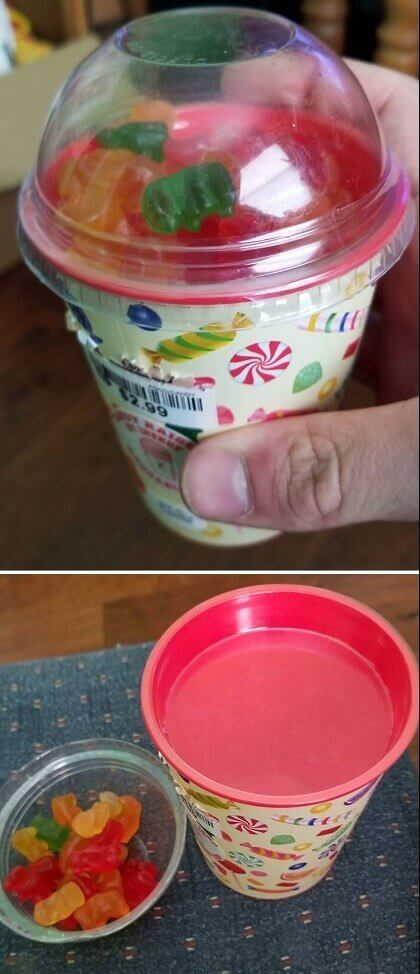 Just imagine getting this for your kid only for them to get hugely disappointed. Instead of having a cup full of gummy bears, this cup only has some in the upper section.
Buy A Pack, And Get Two Hot Dogs "Extra"
It's a good thing this person checked the package before buying it, otherwise, this would have been an infuriating discovery when they got home.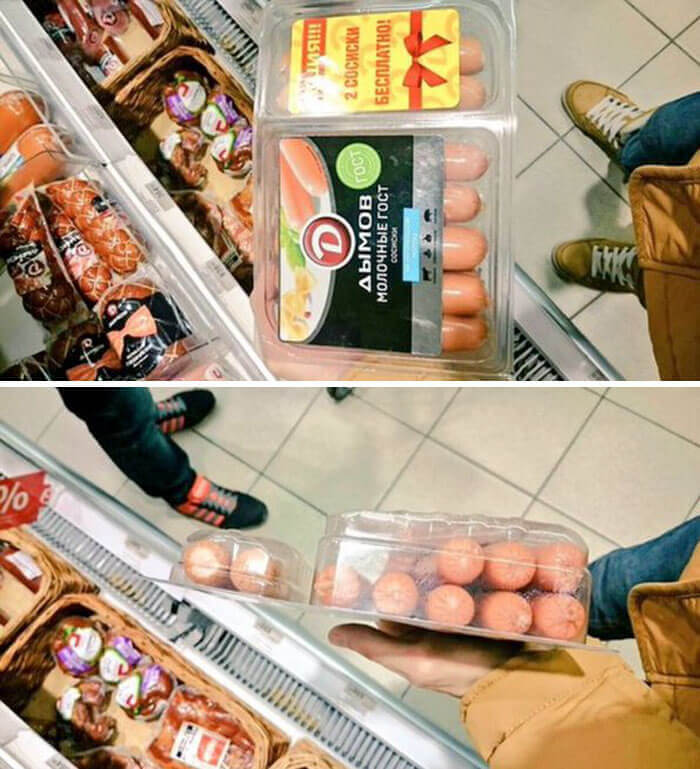 Apparently, this type of sale is pretty common in Russia, when the seller makes the impression that when you buy a package of something, you get something free. In truth, you're just getting what you already paid for.
"12 Mini Rolls When Cut Into 4's"
Okay, here is another package design that makes us wonder: how on earth did they think this was an ok thing to do? They literally claimed to be selling 12 pack sausage rolls, but in truth, the package only had three sausage rolls.
It seems like their strategy is to recommend that their customers cut the thing themselves – how deceiving!
Well, That's Just Rude
We would like to believe that instead of a package design lie, this was an honest mistake by the manufacturing company.
This person was sure they were taking a yummy pepperoni pizza home, but when they opened the package, they realized that that wasn't exactly what they were getting. Instead, it was more of a half Marguerita and half pepperoni.
Being Gluten Intolerant Is No Joke
We're not sure this one is funny as it seems to be more concerning than anything else. While this chocolate was advertised as gluten-free and organic, the back of it said: "We are not gluten-free or organic certified (because it's bulS%#)."
The thing is that some people who really are intolerant to gluten could suffer serious consequences from this misleading package.
No Wonder All Of Us Have Trust Issues
This guy said it exactly right, no wonder all of us have trust issues! Even though the cans have 30% and 40% bigger on them, they seem to be to be absolutely the same size as any other can of soup.
But now that they have figured out how deceiving the can is, we're pretty sure that they will refrain from buying a similar product ever again.
The Shrimps Are Not As Jumbo They Seem
There is nothing more disappointing than an advertisement that claims to have a huge product when the size is actually tiny. Take this one as an example.
They claimed to be selling a bunch of jumbo shrimp when in reality, the shrimps were the smallest size possible, and they're not even whole. Once their heads were taken off, they literally look like the smallest shrimp in the world.
The Difference Between A Small And A Medium Size Juice
Well, folks, now we know! Next time you head out for some fast food, make sure to check out whether or not the sizes really match up.
As it seems, you may pay a certain amount for a larger drink, and end up getting exactly the same as you would get without paying extra. But this person wasn't taking it. They decided to give their friends and family a heads up through social media and definitely succeeded!
The Most Misleading Wrap Packaging
By now, this type of misleading packaging seems to be just another one in the market. In fact, we're probably all wondering if any of the things advertised in markets are true at all anymore. Is everything falsely advertised?
From now on, we're probably trained enough to suspect every single product we're getting when seeing appalling advertisements such as this one.
Where's The Rest Of It
This is just mean! We're actually struggling to understand how productive this type of false advertising actually is for a brand since customer satisfaction is a huge deal.
Because the truth is that once someone buys this and realizes how deceiving it actually is, they will most probably never buy it again. If they're still doing it this way though, they're probably doing something right.
This One Couldn't Be More Ironic
Really, the whole thing could simply not be more ironic. They are literally selling a tool that is supposed to help with those very difficult packages–but they decided to literally sell the thing in that difficult type of package.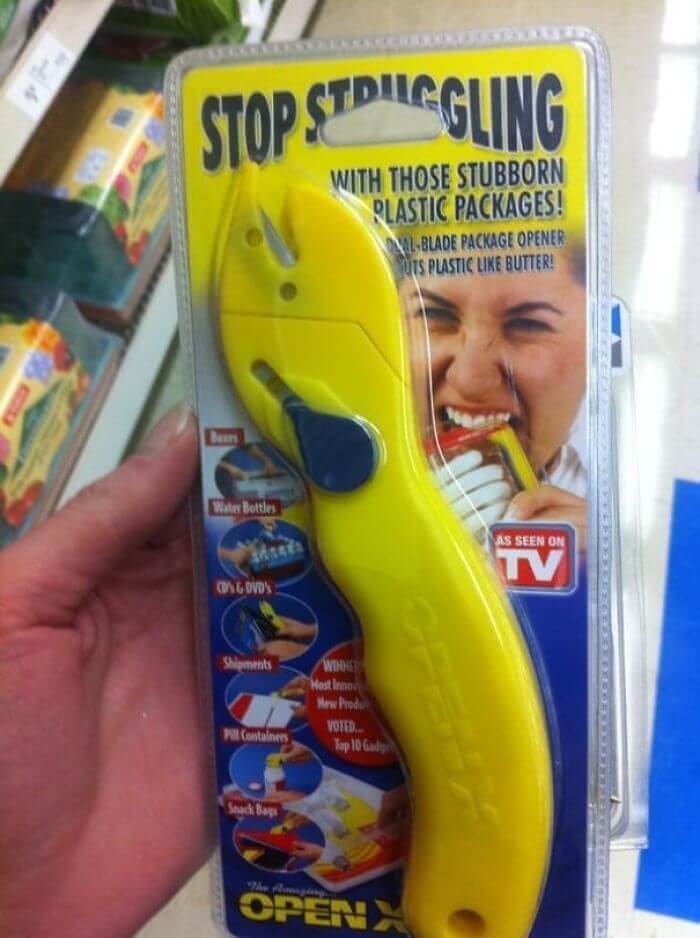 What is the person supposed to do to open it this time? Unfortunately, it seems like we will never understand.
The Most Confusing Color Packaging
Plain common sense would tell you that a person looking for red paint would grab a red package, while the person who needed blue would grab a blue package. But this company didn't think so.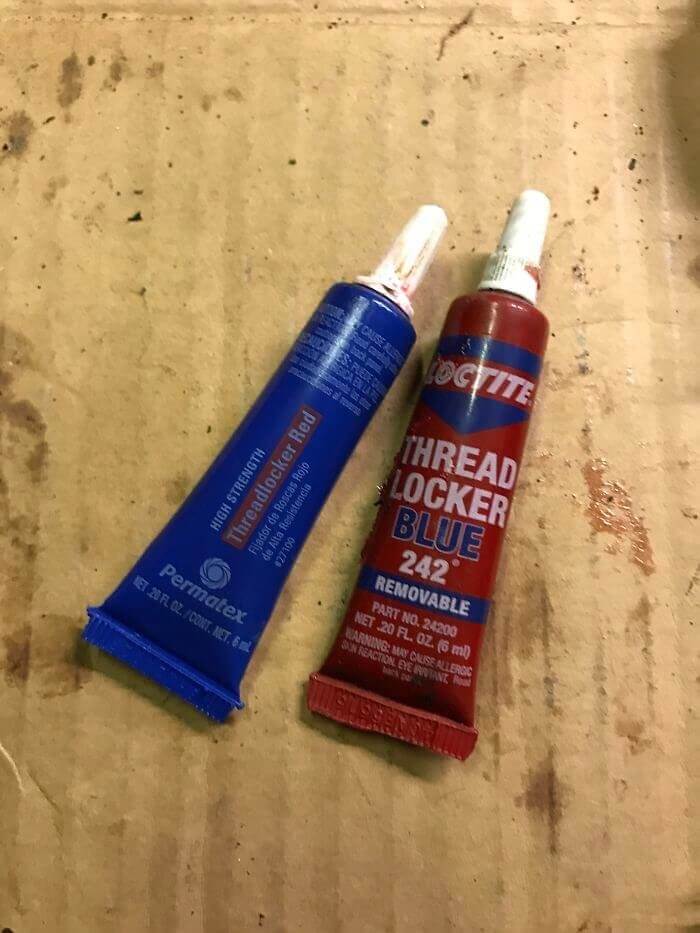 They actually believed that changing the colors of the packages and writing the actual color on them in tiny letters would make all the sense in the world.
A Box With 64 Crayons Of The Same Color
It turns out that this unopened box of crayons is filled with exactly one color. They literally advertised 64 crayon colors when in truth, there are 64 orange crayons for whoever feels like getting creative with just one color.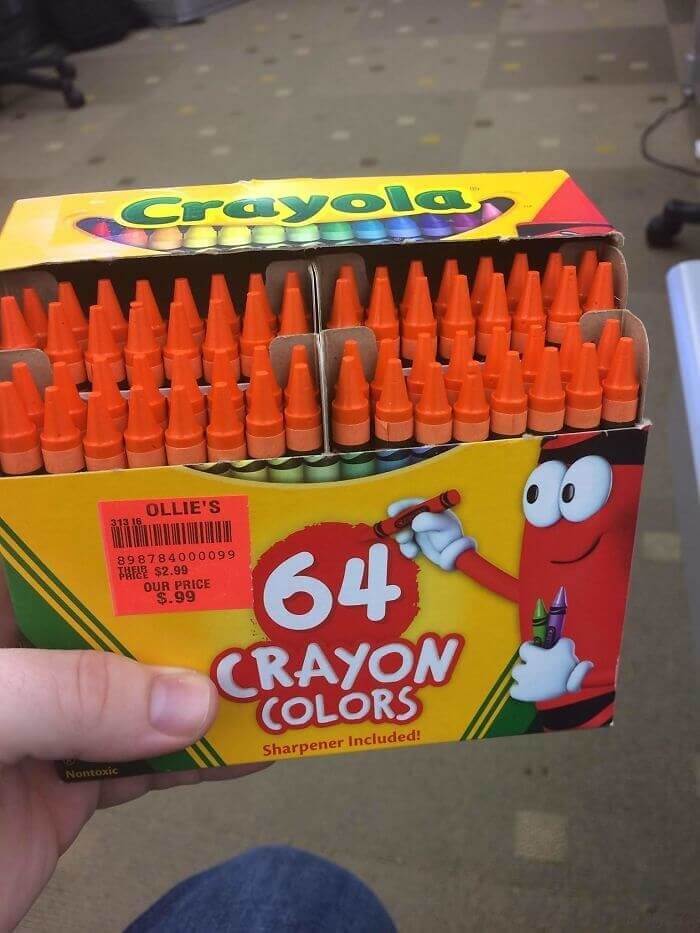 Unforutnley though, the buyer didn't check the inside before buying, so they ended up finding out way too late. But maybe they really like orange?
A Very Deceiving Box Of Chocolates
All we have to say is that this is simply not okay. We can only imagine the regret this person felt once they opened this box of chocolates and realized that they had been totally bamboozled!
The box literally only had a few chocolates, that weren't even that good according to the buyer. We're pretty sure that this person learned their lesson, and they'll just have a good laugh about it in the future.
Very Expensive Sunflower Oil
Here's the thing, while some advertisers blatantly lie to their customers with their packaging designs, others deceive their buyers in a bit of a smoother way. Take this company for example.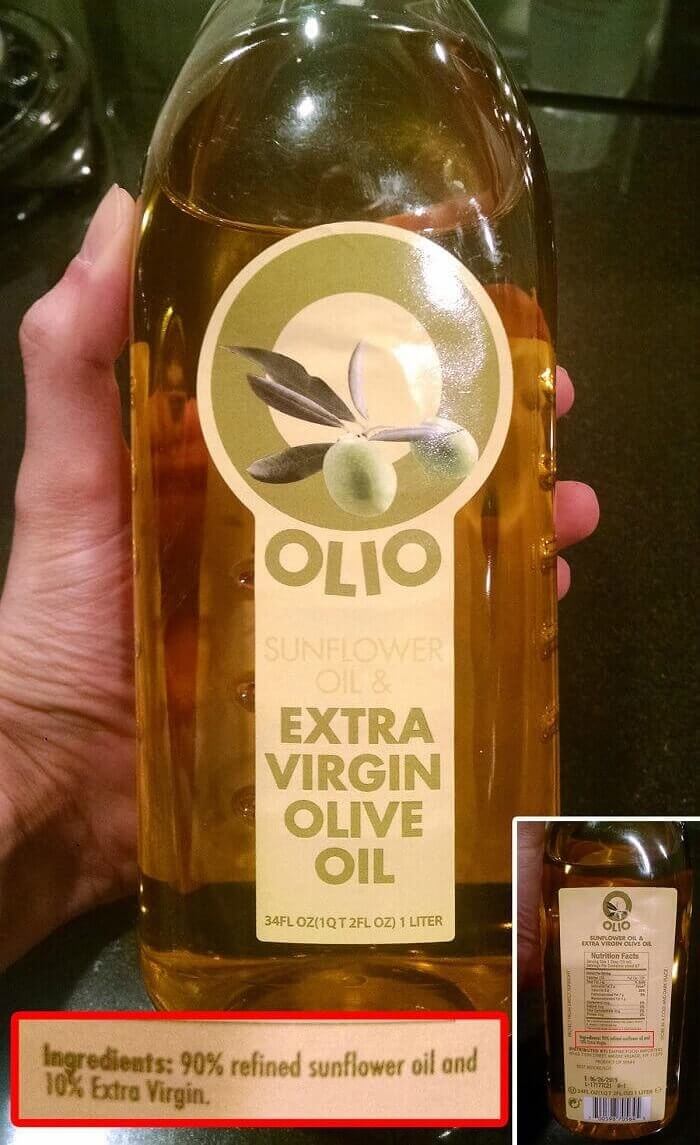 They didn't particularly lie that what they were selling was pure olive oil, but they certainly did highlight the part that made their product more appealing for a reason. That way, whoever was buying this would barely focus on the sunflower oil part.
A Huge Disappointment For Little Kids
This guy went on Reddit to share his experience with his wife teaching at an elementary school in South Korea.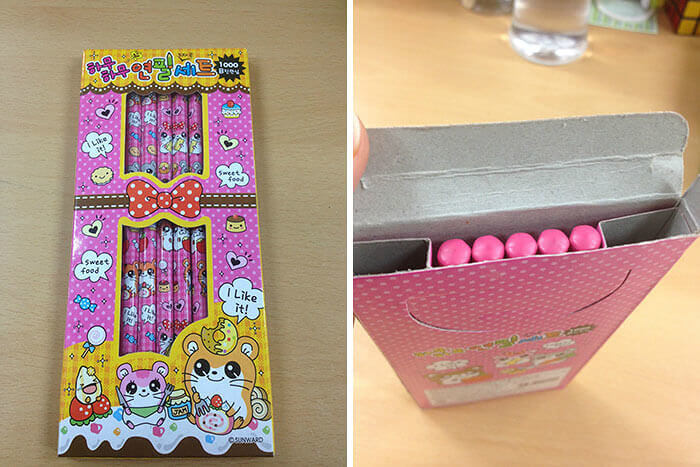 The couple decided to buy some pencils for the kids, but they were utterly disappointed when they realized that the package was totally bogus. Just like many other package designs on this list, there weren't so many pencils in there.
That Could Have Gone Really Wrong
Here's another package design fail that makes us wonder if this company made a mistake, or they genuinely thought that this would make sense.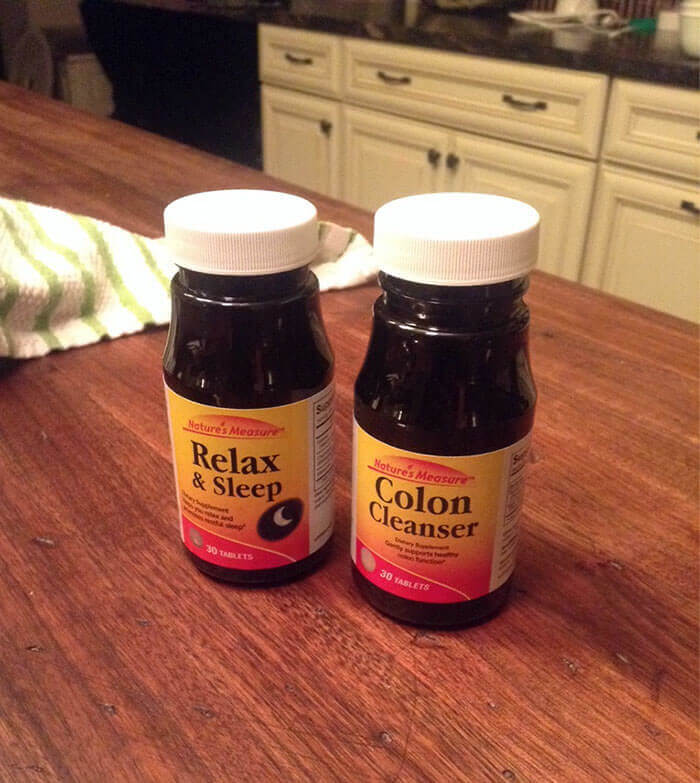 The design of both products, one for relaxing and sleeping and one for colon cleansing, is exactly the same, so just imagine if someone got confused between the two. The consequences would be a total disaster.
It's All So Confusing
If this is not another important reminder to always read the labels on the back of products, then we don't know what is. This manufacturer proudly claims that they are an American company. But are they?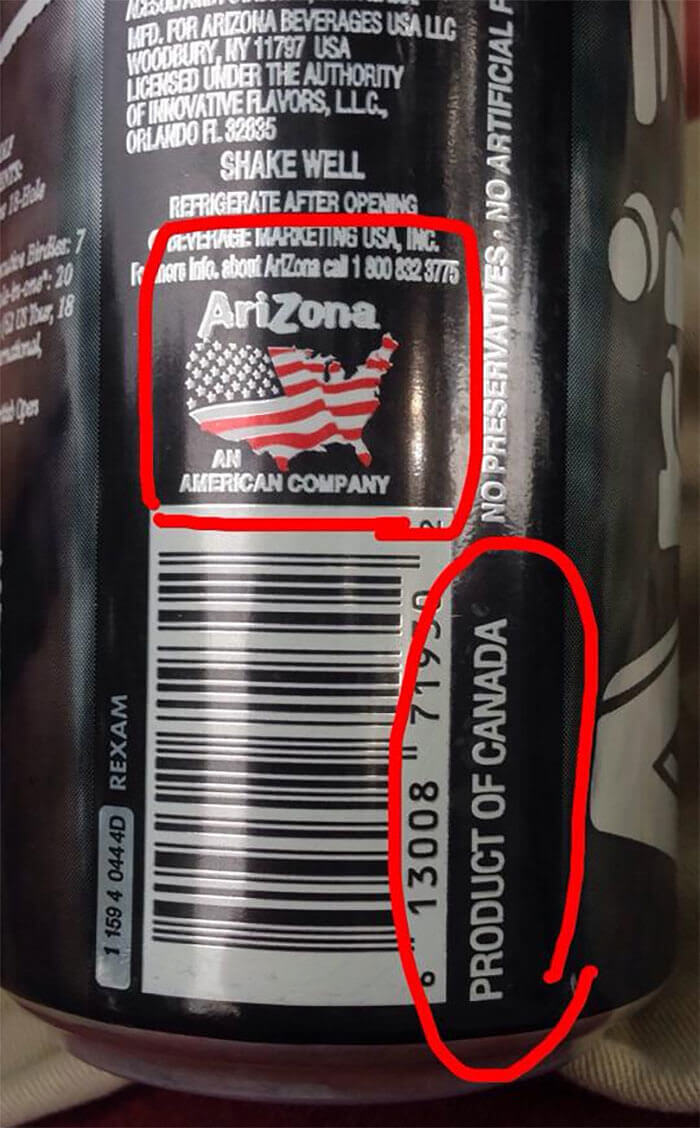 Apparently, the side of the can says that this product was made in Canada. So which one is it?
Just Make Smaller Bottles
When this person decided to check out what was really in this bottle of Vitamin D3 they couldn't have been more furious.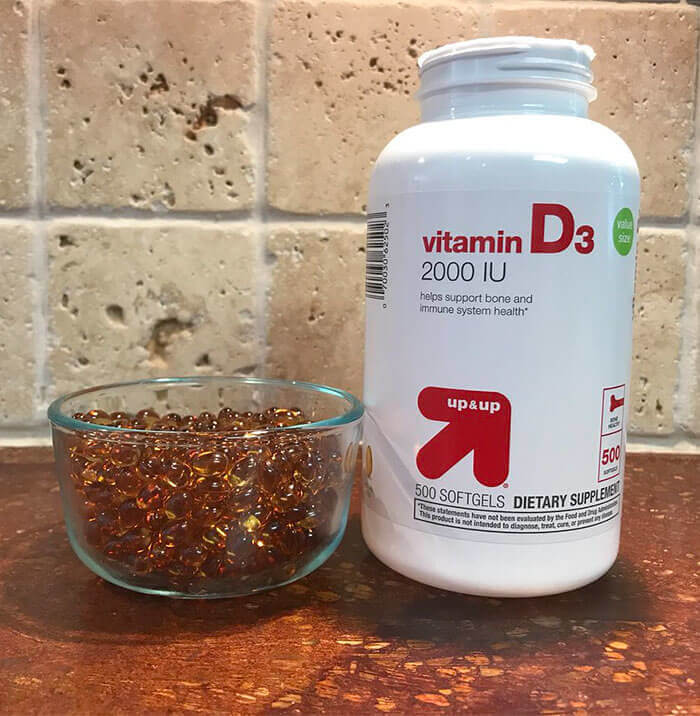 In fact, they took it to Reddit to call them out on their unnecessary use of plastic, by saying the following: "hate to see waste in packaging and also feel like they are trying to trick me so I feel value. Please make bottle size of product!"