If you are a redhead, natural or not, you have probably felt like your gorgeous hair color doesn't get enough recognition. Everyone talks about the blondes and brunettes, but where is the appreciation for those firey reds? Redheads are bold, and many of them have become household names. From Jessica Chastain to Amy Adams, we have gathered the most recognized redheaded starlets who range from strawberry blonde to scarlet red. Continue reading to see these bold beauties, and you might just be inspired for the next time you color your hair.
Nicole Kidman
Breaking news! Nicole Kidman is American. Are you as shocked as we are? The ginger starlet was born to Australian parents in Hawaii before they moved back to Sydney. That explains why IMDb labels her as "one of Hollywood's top Australian imports."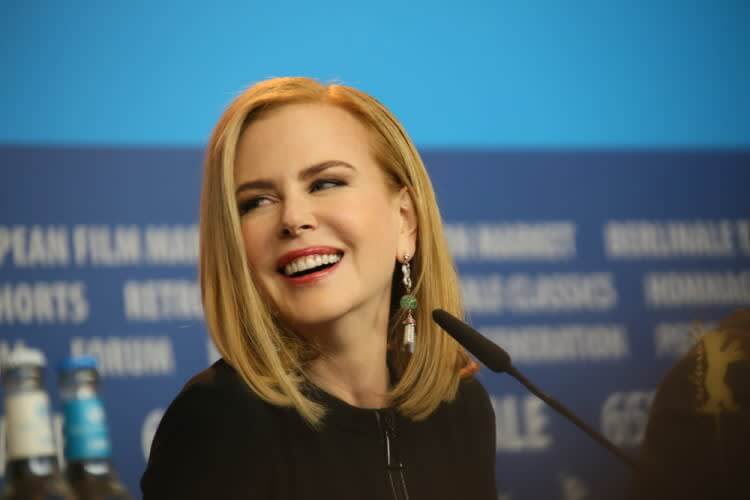 Kidman has starred in countless movies like Bombshell and Eyes Wide Shut, which makes her ared carpet regular, and she always looks perfect from head to toe.
Laura Prepon
Since her days as Donna Pinciotti on That '70s Show, Laura Prepon has been recognized for her ginger hair. She started acting when she was just 15-years-old, and her striking looks helped her begin a modeling career.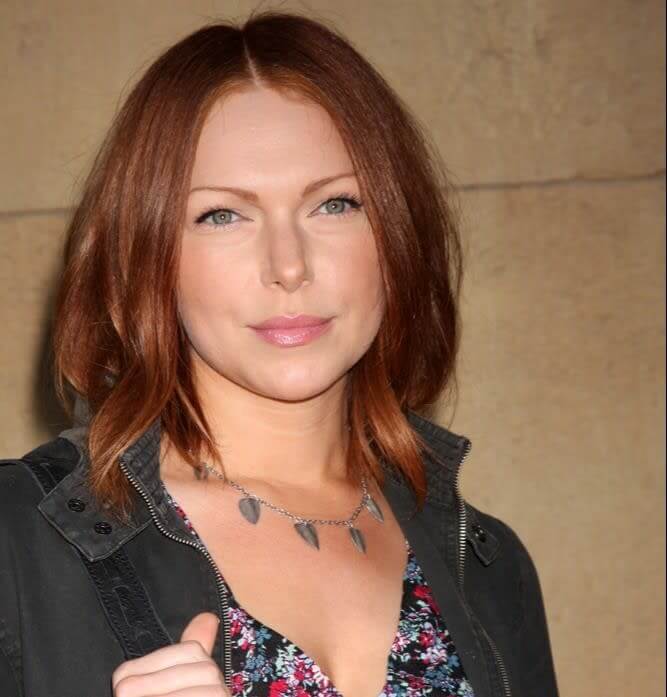 Since starring in Orange Is the New Black, Prepon has dyed her hair from orange to black for her character Alex. Life does imitate art!
Ellie Kemper
Ellie Kemper found her love for acting in high school where Jon Hamm was her teacher and they acted in a school play together. After graduating she studied English at Princeton University.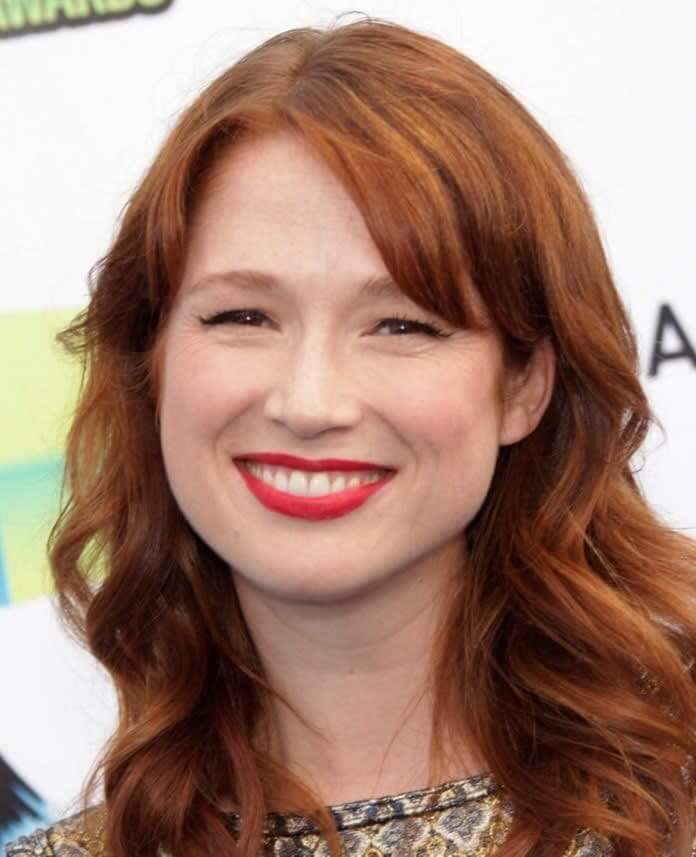 Kemper landed her first big role as Erin Hannon on The Office. She later went on to get her own Netflix series, The Unbreakable Kimmy Schmidt. She received two Emmy nominations for her performance.
Amy Adams
Amy Adams and her luscious red lock rose to fame in 2007 when she landed her breakout movie role as Giselle in Disney's Enchanted. She used this role to propel her career further and won many awards, including two Golden Globes and six Academy Award nominations.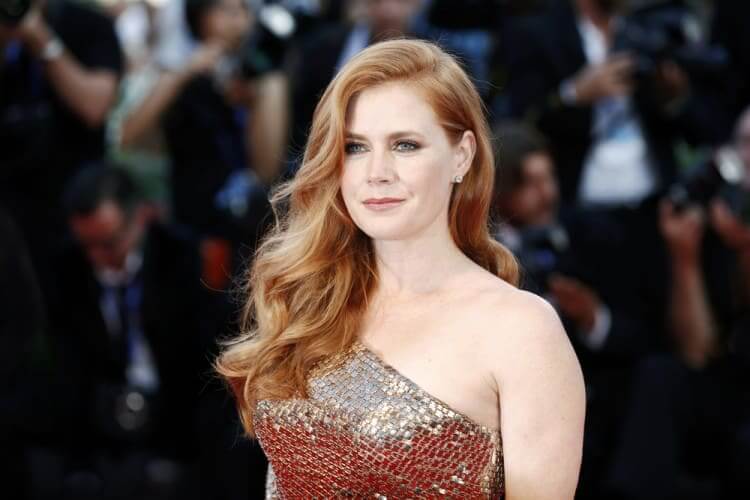 Adams is often mistaken for her friend Isla Fisher, and Fisher's husband took the joke to the next level by placing Adam's face in their Christmas card instead of his wife.
Sophie Turner
Despite being a natural blonde, Sophie Turner decided to go auburn for her role as Sasa Stark in Game of Thrones. For a while, her fans thought she was a natural redhead till she bleached her hair white blonde.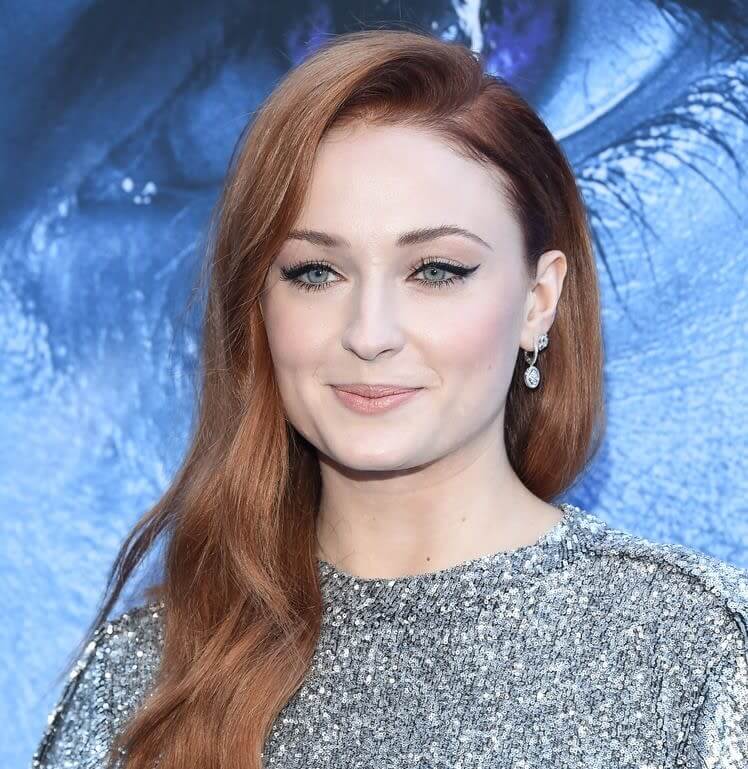 Although she looks stunning as a redhead, these days, she is back to rocking her natural blonde locks. We can only hope to see her with red hair again because it suits her well.
Alyson Hannigan
When Alyson Hannigan was 23, she landed her first big role as Willow Rosenburg in Buffy The Vampire Slayer. The creator asked her to dye her hair red because he was concerned that the whole cast had brown hair.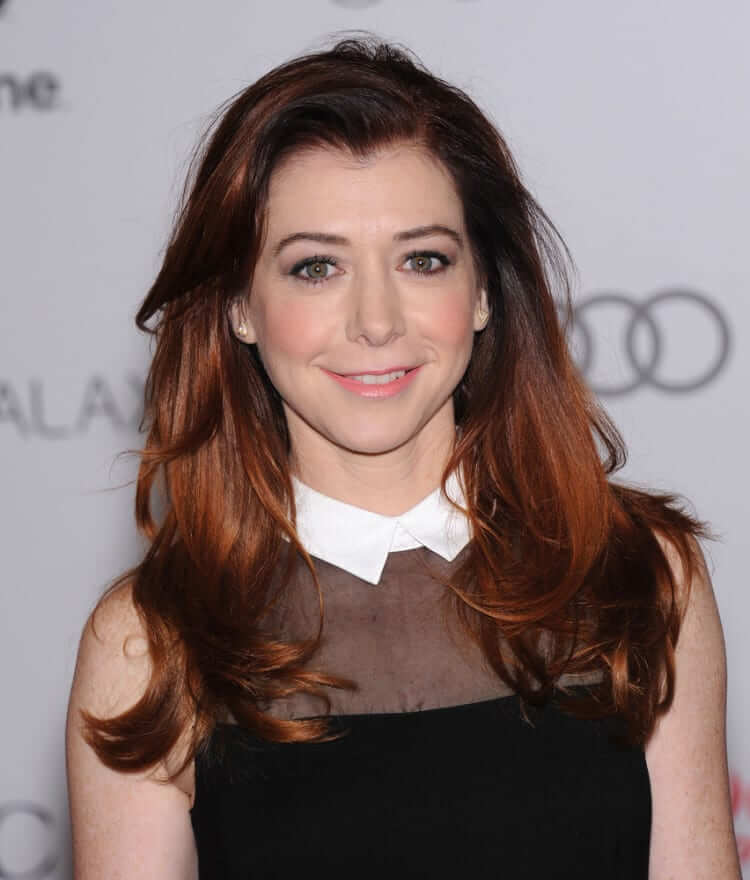 After her time on the small screen, she moved on to star in American Pie, where she uttered the iconic line, "This one time at band camp." Hannigan has had so many memorable roles, which makes it difficult to pick a favorite.
Bryce Dallas Howard
Despite having a big Hollywood director as a father, Bryce Dallas Howard grew up away from the public eye in Greenwich, Connecticut. Her parents wanted her to have a normal childhood, but that didn't stop her from pursuing acting as she got older.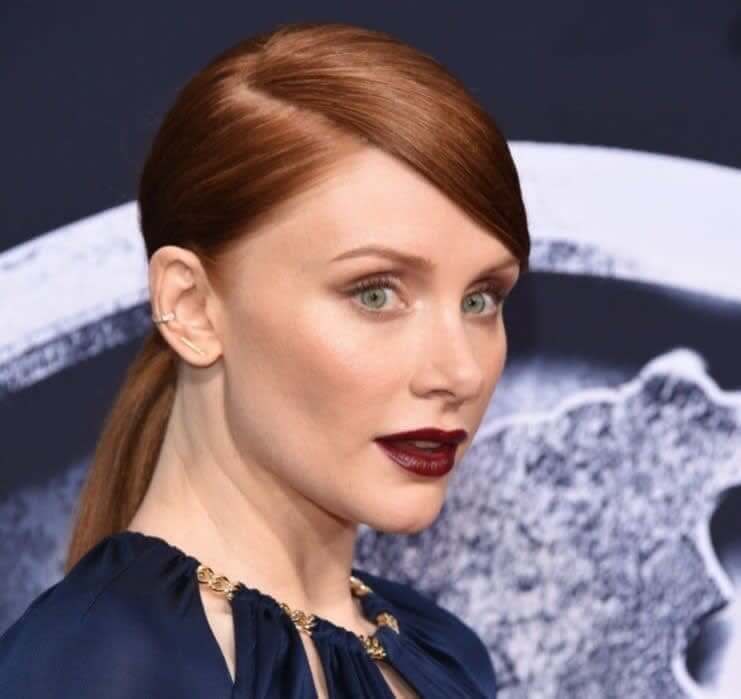 Howard attended NYU Tisch School of the Arts but left before graduating to take roles on Broadway. She landed her breakout movie role as Victoria in The Twilight Saga: Breaking Dawn. Howard also starred alongside Chris Pratt in the newest installment of Jurassic World.
Isla Fisher
The Australian-born redhead has been turning heads since she starred in Scooby-Doo in 2002. Since then, she has been on the rise with roles in Confessions of a Shopaholic and Wedding Crashers.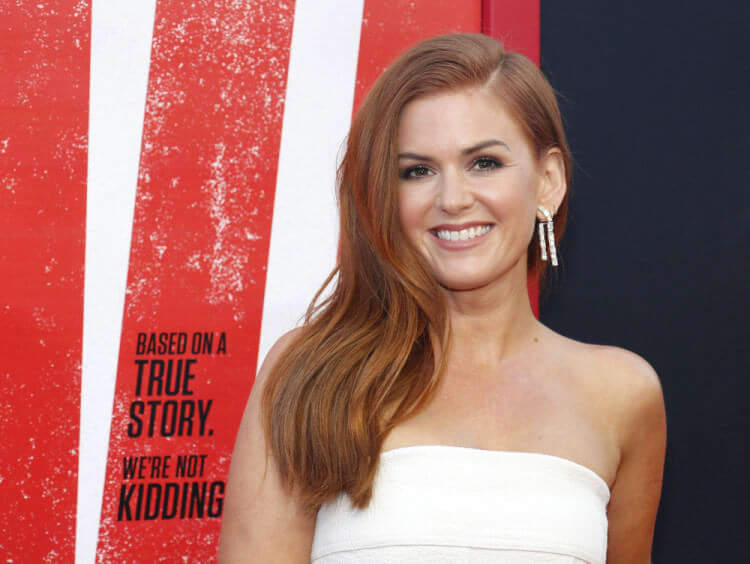 Fisher is also one half of a notable power couple! She is married to the iconic Sacha Baron Cohen, which must make for an exciting marriage.
Emma Stone
Emma Stone is iconic with her red hair and quirky personality. She is one of the most in-demand celebrities in Hollywood right now, and with a resume that includes La La Land, The Help, and Easy A, it doesn't look like she is flying under the radar anytime soon.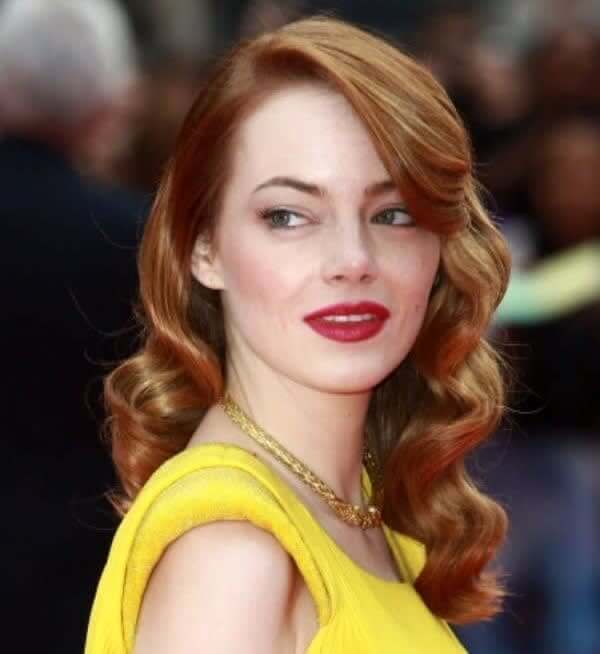 Fun fact, Emma was born Emily Jean Stone, but her friends called her Emma because she was obsessed with Baby Spice, Emma Bunton. Stone is also a natural blonde, but she has found greater success as a redhead.
Jessica Chastain
This redheaded bombshell is a multifaceted actress who shot to fame in 2008. Jessica Chastain landed her first major film role in Jolene, which opened many doors for her in Hollywood.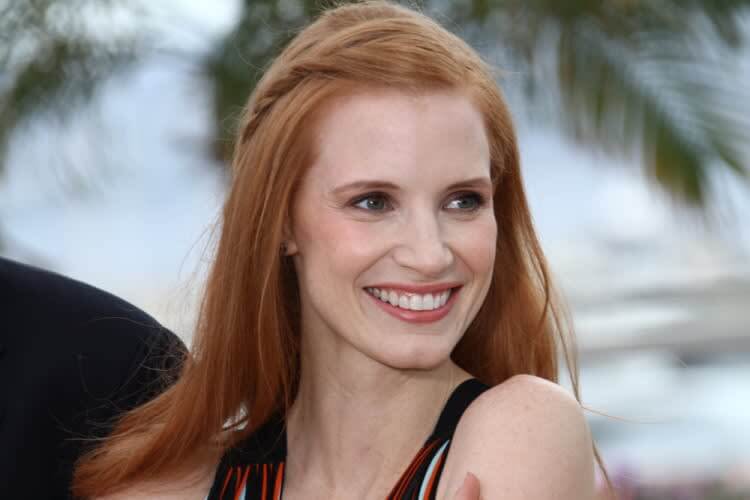 Chastain is dedicated to her craft and took Krav Maga and German lessons for some of her major roles. Despite being a public figure, she likes to keep her private life out of the spotlight.
Rihanna
Queen Rihanna may not be a natural redhead, but her red hair era is worthy of any redhead list. The singer and makeup mogul has experimented with many different shades of red, and she had looked amazing in all of them.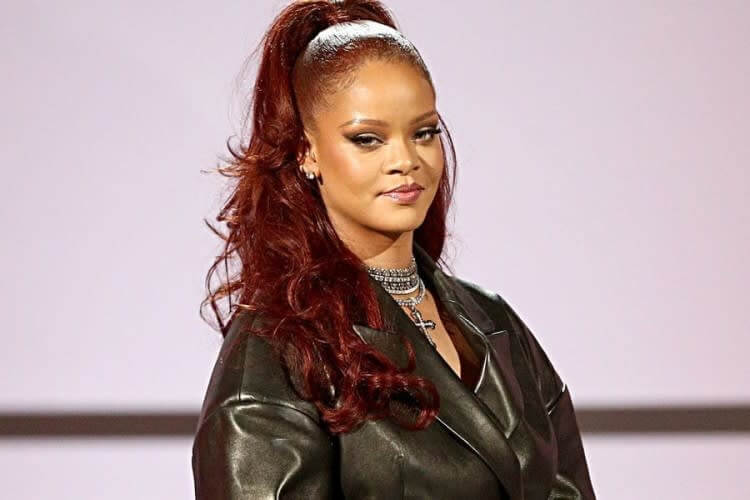 Rihanna has been taking a break from music to focus on her Fenty brands, including her makeup line and her lingerie/loungewear collection.
Madelaine Petsch
Although she is rather new to the Hollywood scene, Madeline Petsh has made a huge splash. She is best known for her role as Cheryl Blossom on Riverdale​.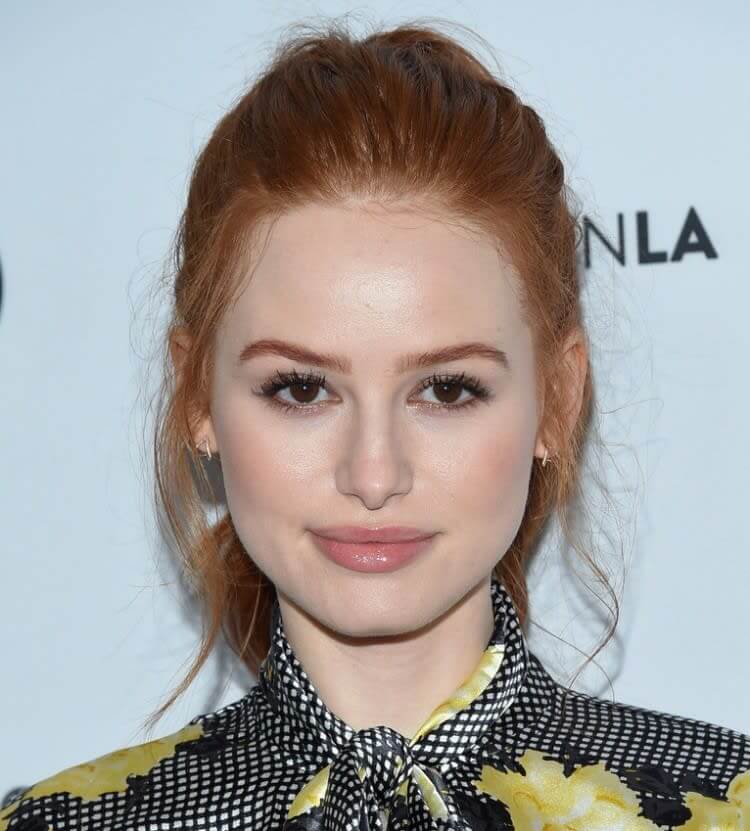 This redheaded beauty was born in Washington but moved to South Africa at a young age. She grew up being made fun of for her red hair and South African accent, but that didn't stop her from pursuing her dreams.
Susan Sarandon
From Thelma and Louise to Rocky Horror Picture Show, Susan Saradon has slayed the acting world in multiple iconic roles. Not only has she won numerous Academy Awards, BAFA, and SAG Awards, she is also an incredible activist.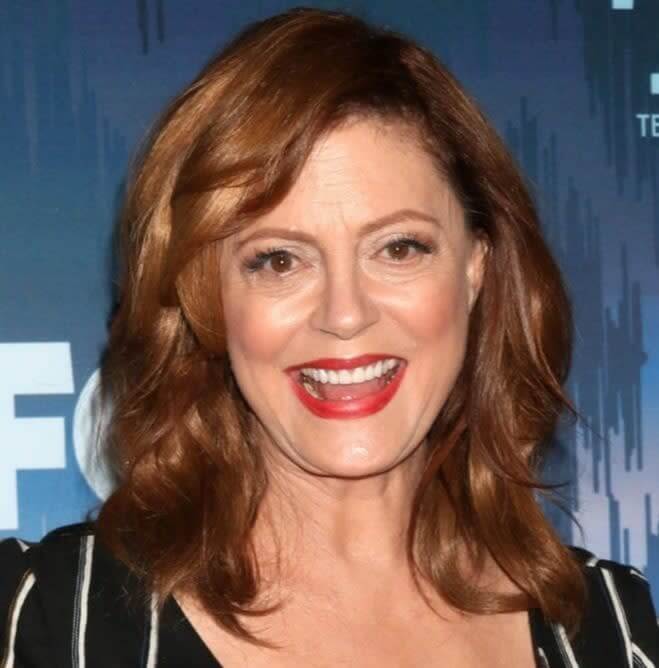 This bombshell redhead has continued to stay on top of the acting game. Most recently, Saradon worked as a voice actor for the character Dr. Wrong in Rick and Morty.
Christina Hendricks
Christina Hendricks has had to work her way up the ladder to make it big in Hollywood. She started her career in 1999 as an intern on the series Beggars and Choosers. She then took small roles in shows like ER, Firefly, and The Court.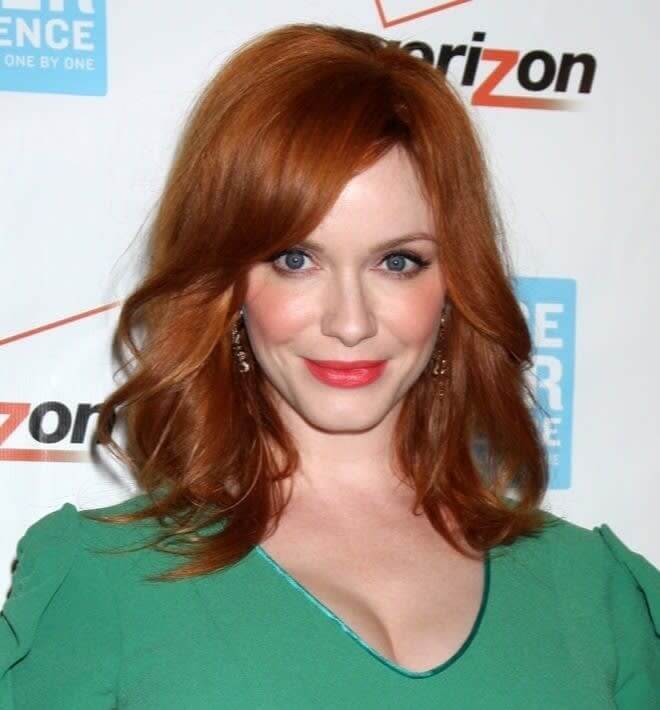 With her perseverance and hard work, she finally landed a breakout role in Mad Men. This show made her a worldwide name, and Hendricks has continued to grow since then. Most recently, he starred in the hit Netflix series, Good Girls​.
Lana Del Rey
If you love wearing flower crowns and listening to music about drugs, money, older men, and depression, you are probably a Lana Del Rey fan. The singer gained international fame after the release of her song "Summertime Sadness."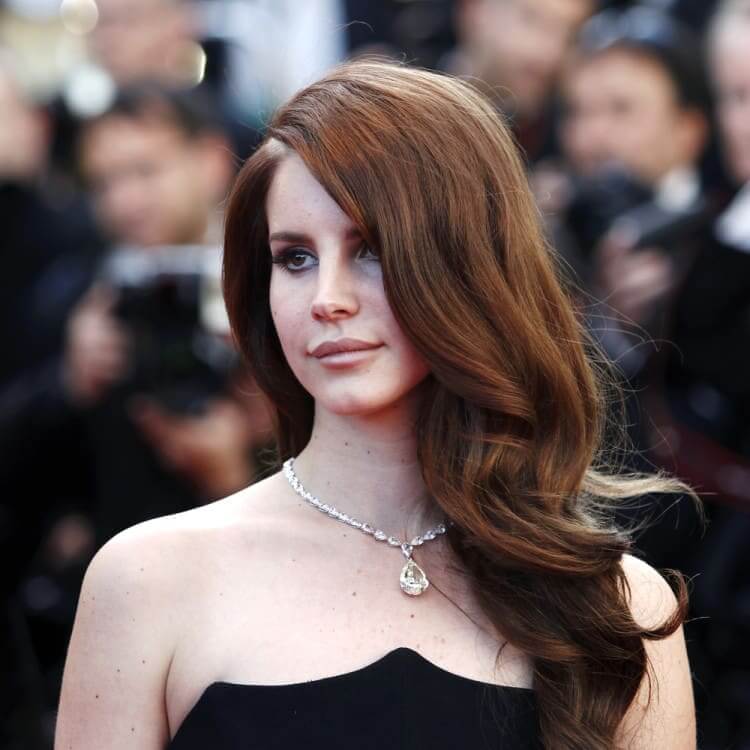 Lana Del Rey is the type of singer you either really love or really hate, but one thing everyone can agree on is how fabulous she always looks.
Lindsay Lohan
Lindsay Lohan got her start in Hollywood as a fresh-faced child actress with her freckled face and bright red hair. Over time she has matured into her beauty despite dealing with multiple addiction issues.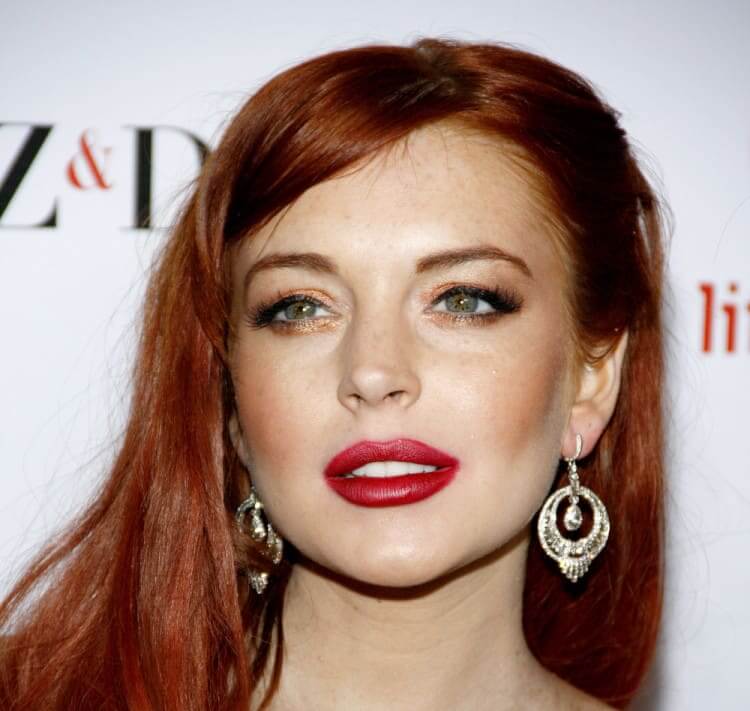 Although she has flown under the radar for the past few years, no one will ever forget her role in the cult classic, Mean Girls.
Kate Mara
Kate Mara comes from an affluent family as her grandparents founded the New York Giants and the Pittsburg Steelers. Despite her well-known family, Mara's shyness held her back as a child.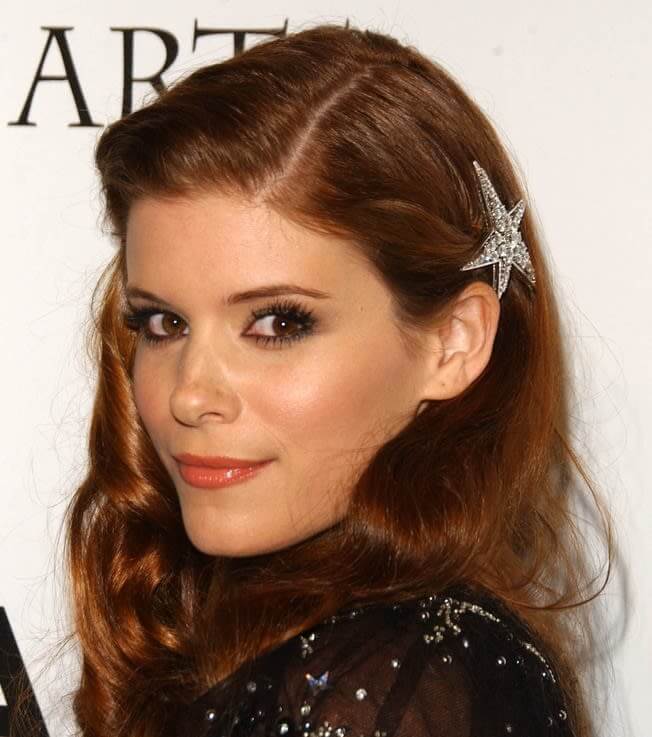 As she got older, Mara found success in action and was able to come out of her shell. She landed the role of reporter Zoe Barnes in House of Cards, which led her to other leading roles in movies like The Martian and 127 Hours.​
Zoey Deutch
Zoe Deutch was born into a famous family. Her mom is Lea Thompson, aka Marty McFly's mom from Back To The Future, and her dad directed Pretty in Pink, so she was destined for stardom. Deutch got into acting at 19, and she has been landing major roles ever since.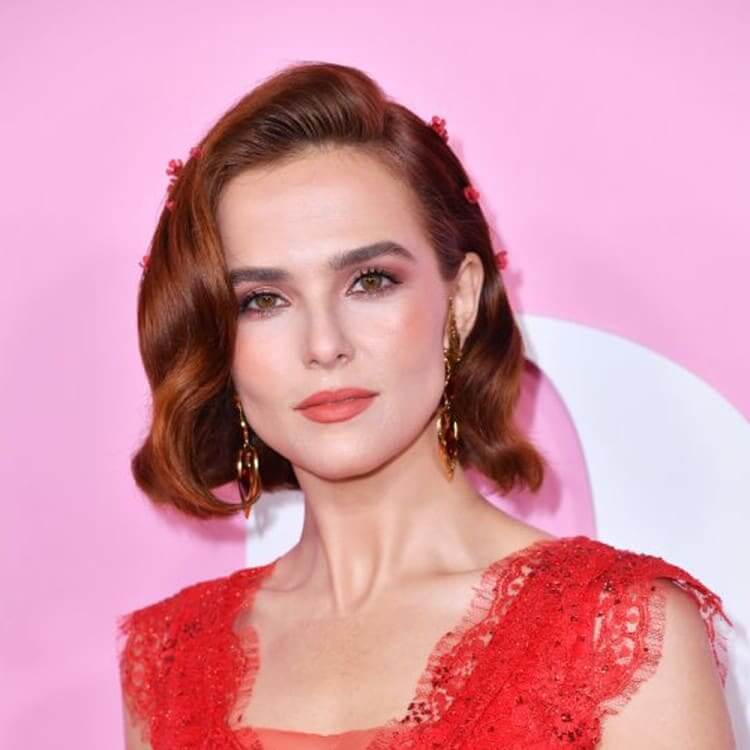 Most recently, she starred in The Politician on Netflix as Infinity Jackson, which was inspired by Gypsy Rose Blanchard. We can't wait to see her for season 2.
Kate Walsh
Kate Walsh is most famously known for her role as Addison Montgomery in Greys Anatomy and Private Practice. She has also impressed the world with her portrayal as Olivia Baker in 13 Reason's Why.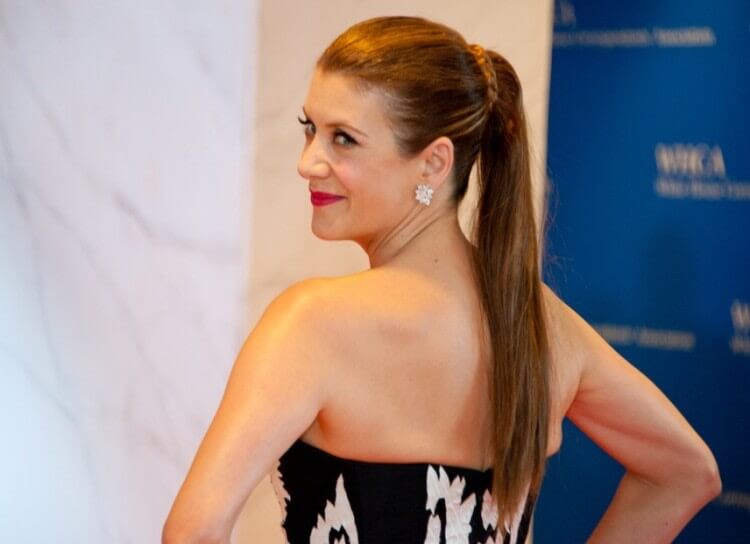 The redheaded beauty had to work hard to make it to Hollywood. Walsh started out by working jobs at Burger King and Dairy Queen. She moved to Japan to teach English and soon found a career in modeling because of her "exotic" looks.
Julianne Moore
Julianna Moore has been a recognizable face in Hollywood since the '90s. She found success in films like Hannibal, The Big Lebowski, The Kids Are All Right. Moore earned herself five Academy Award nominations and one win for these incredible roles.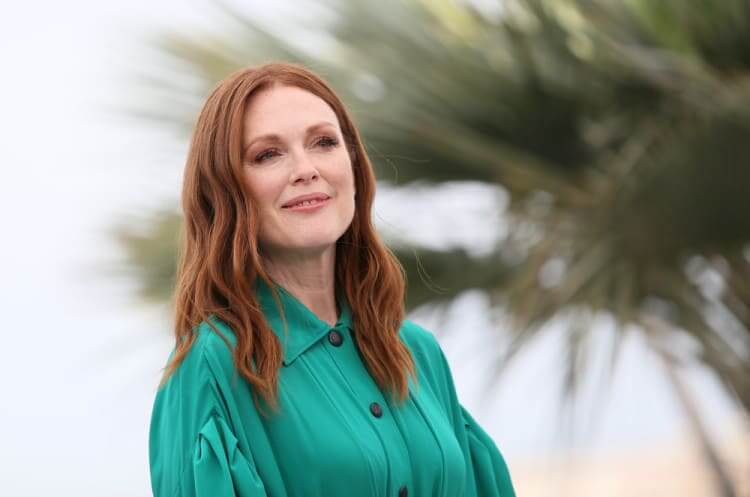 Not only is Moore and incredible actress, but she also wrote a children's book about a little heroine who has red hair like her.
Riley Keough
Remember Elvis Presley, the King? Well, this is his granddaughter, Riley Keough, who was born to be a star. She is an actress, model, and producer, and despite being the granddaughter of a star, Keough struggled to land her first big role.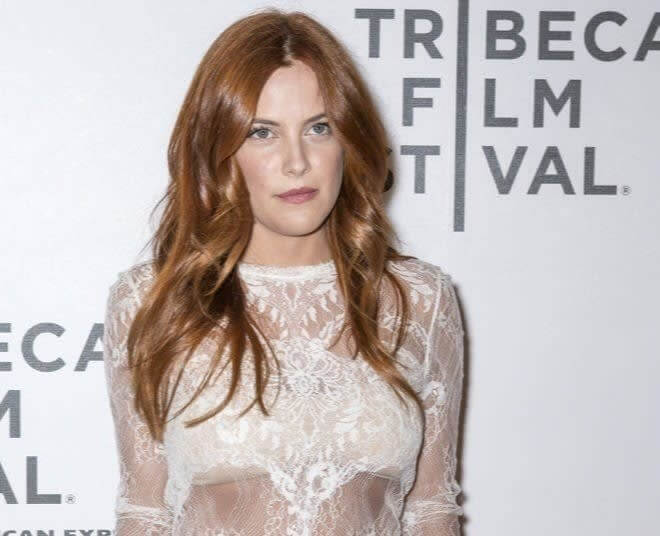 The fierce redhead has had roles in movies such as Mad Max: Fury Road, Magic Mike, and Logan Lucky. Keough was nominated for a Golden Globe for her role as Christina Reade in The Girlfriend Experience.
Bella Thorne
Since starring on the hit Disney show Shake it Up, Bella Thorne has continued to grow as an actress. She went on to star in films including The Babysitter and Midnight Sun.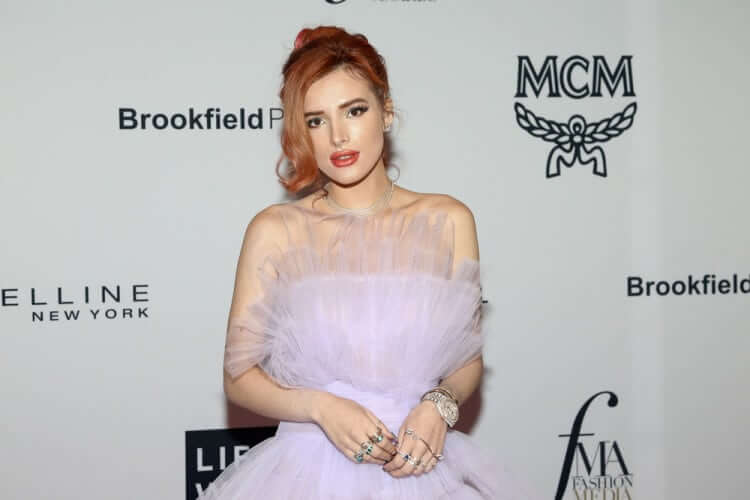 Thorne is an outspoken personality on social media, and you can often find her sharing racy photos on her Instagram. Soon, she will star in Southland​, which is set to premiere in 2020.
Karen Gillan
It might be difficult to recognize Karen Gillan without the blue makeup from head to toe, but she is the actress behind Nebula from The Avengers franchise. She had to shave off her gorgeous red hair for the role, but it was definitely worth it.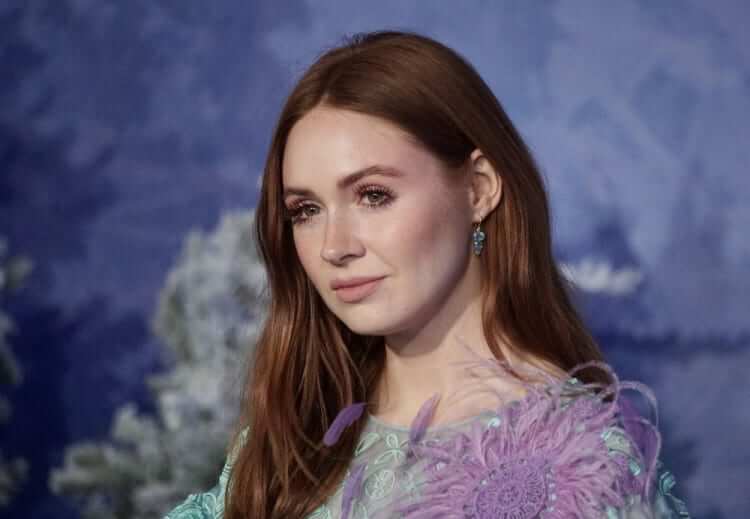 Gillan grew up in Scotland, where she was bullied for having red hair. She never let the bullies get to her because she had an encouraging family who pushed her to pursue her acting dreams.
Rose Leslie
As a Scottish native, Rose Leslie's red hair is a reminder of where she was born. The stunning actress studied acting at the London Academy of Music and Dramatic Art, which lead her to her first screen debut in New Town. Leslie won a Scottish BAFTA for her performance.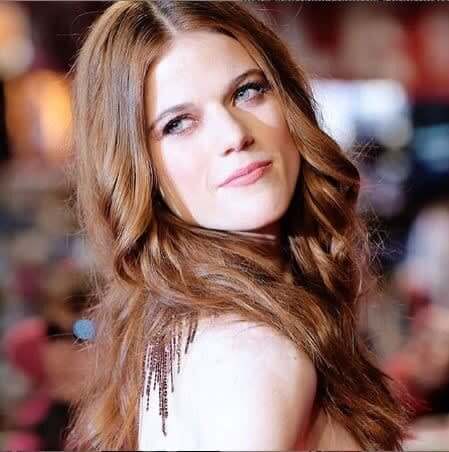 Leslie then landed a role as Gwen Dawson in Downton Abbey. Her most recognized role is her performance as Ygritte in Game of Thrones, where she met her husband, Kit Harrington.
Cynthia Nixon
When Cynthia Nixon landed her most famous role as Miranda in Sex and the City, she had to dye her naturally blonde hair red, but it worked for her.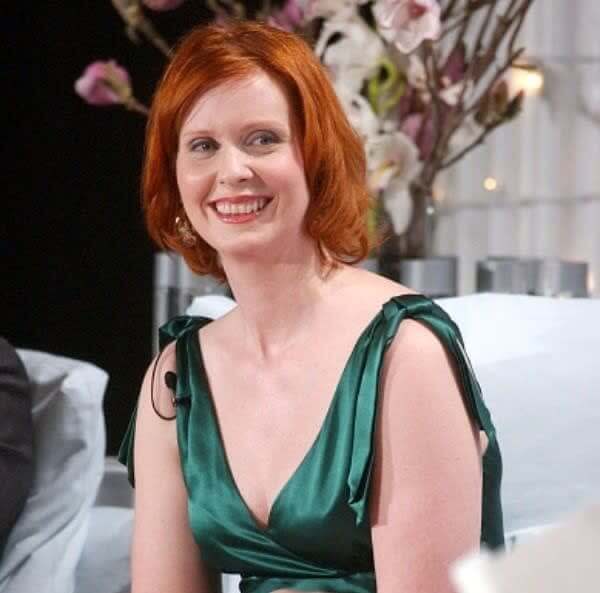 As someone who came out early on in her career, Nixon is a huge advocate for LGBTQ+ rights in the United States. She even met her wife through her activism for same-sex marriage.
Marcia Cross
Since her early days on soap operas, Marcia Cross has come a long way in the industry. She landed her first leading role in Melrose Place, and then returned to the small screen as the conservative housewife, Bree Van de Kamp on Desperate Housewives.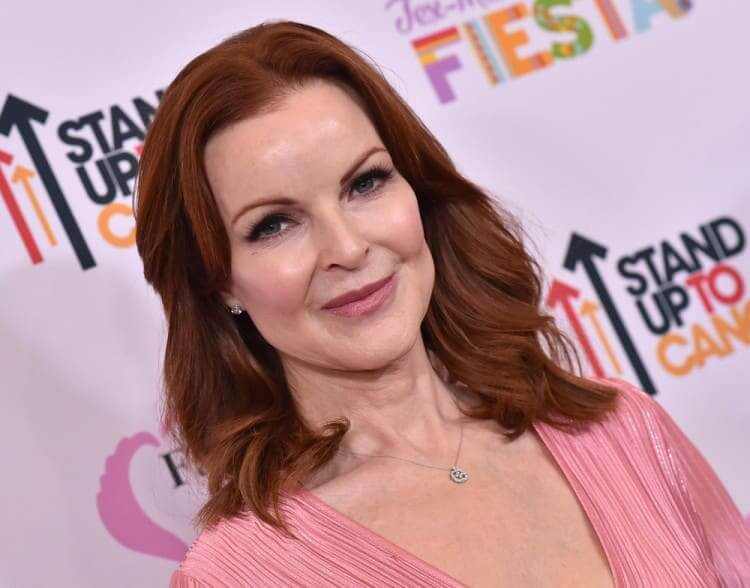 Cross was nominated for an Emmy and three Golden Globes for her role in the housewife dramedy series.
Judy Greer
Judy Greer was a staple in the early 2000s rom-com era with roles in The Wedding Planner, 13 Going on 30, and 27 Dresses. She has continued to branch out in her acting career throughout the years.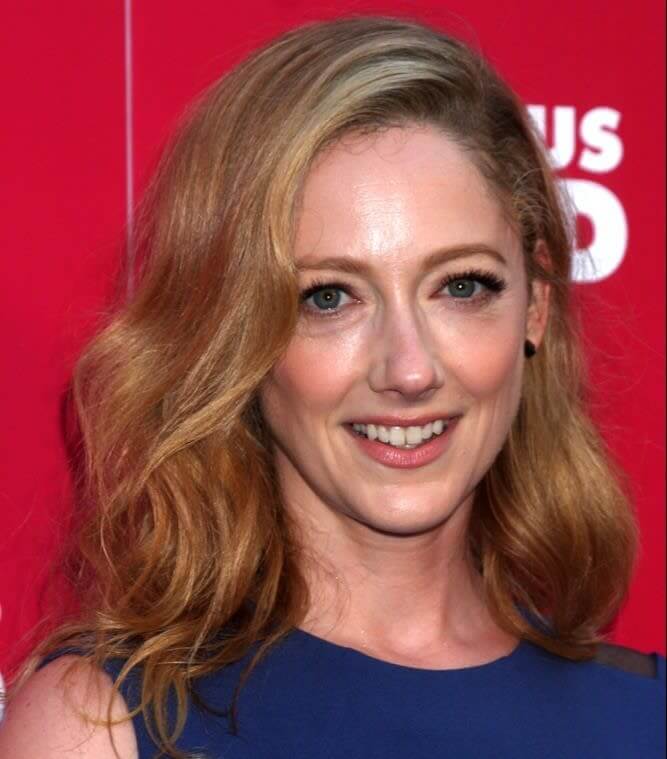 Greer has had some notable TV roles on shows like It's Always Sunny In Philadelphia and Arrested Development. Currently, she is working on the Showtime series Kidding.
Molly Ringwald
From Sixteen Candles to The Breakfast Club, Molly Ringwald made a name for herself early on in Hollywood. She became a redhead teen icon, and she has continued to evolve throughout her career.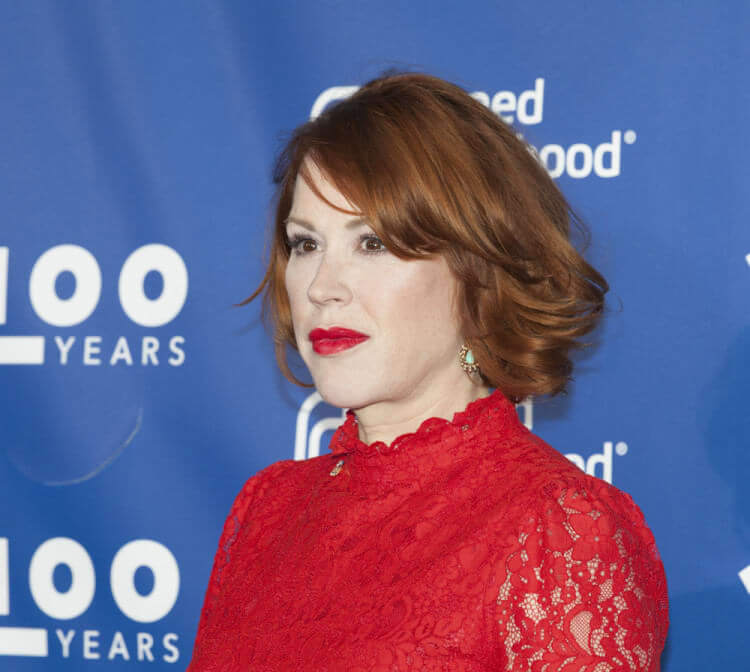 Most recently, she played Mary Andrews on Riverdale. Although Ringwald continues to find new projects, she will always be a recognized member of the "Brat Pack," which included Demi Moore and Rob Lowe.
Florence Welch
Florence Welch is the lead vocalist of Florence and the Machine, and this London-born singer red locks aren't the only thing that make her stand out. Her talented vocals have helped her band top the charts since their debut album in 2009.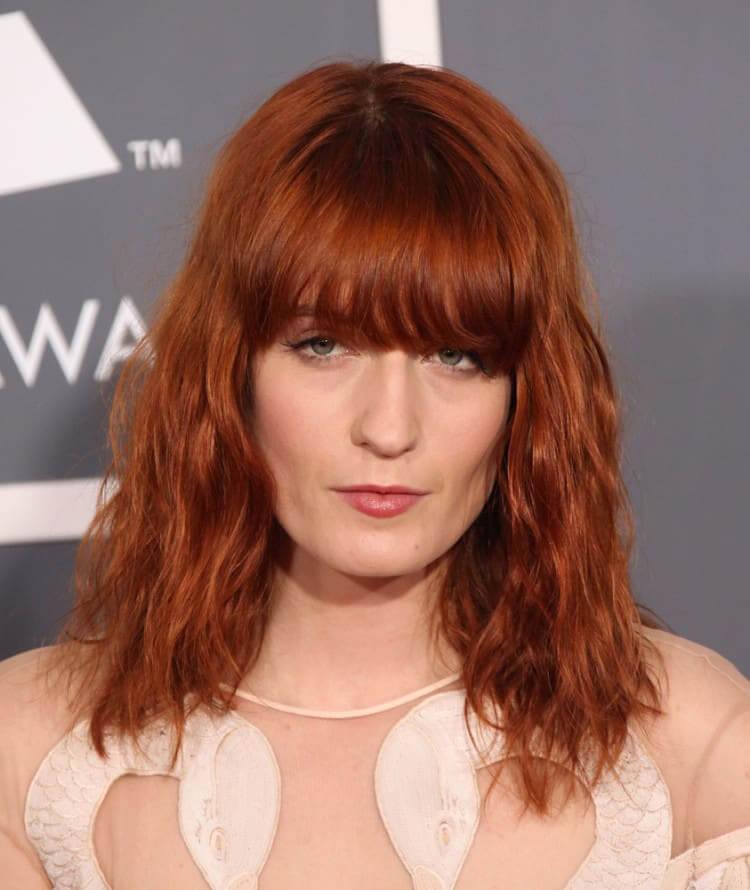 Welch earned herself a Grammy with songs like "Dog Days Are Over" and "Rabbit Heart."
Bonnie Wright
Bonnie Wright aka Ginny Weasley has become famous for her gingery locks. She grew up in film throughout her time in the Harry Potter series, and she continues to grow.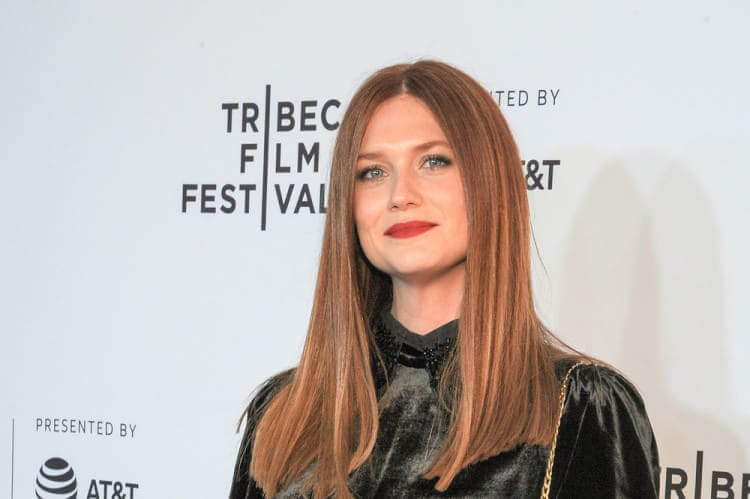 She hasn't done much since Harry Potter concluded, but she continues to stay relevant on social media.
Heather Graham
Heather Graham first rose to fame in the 1988 teen comedy License to Drive. After her break out role, she went on to star in hit movies like The Hangover, Austin Powers: The Spy Who Shagged Me, and ​Boogie Nights.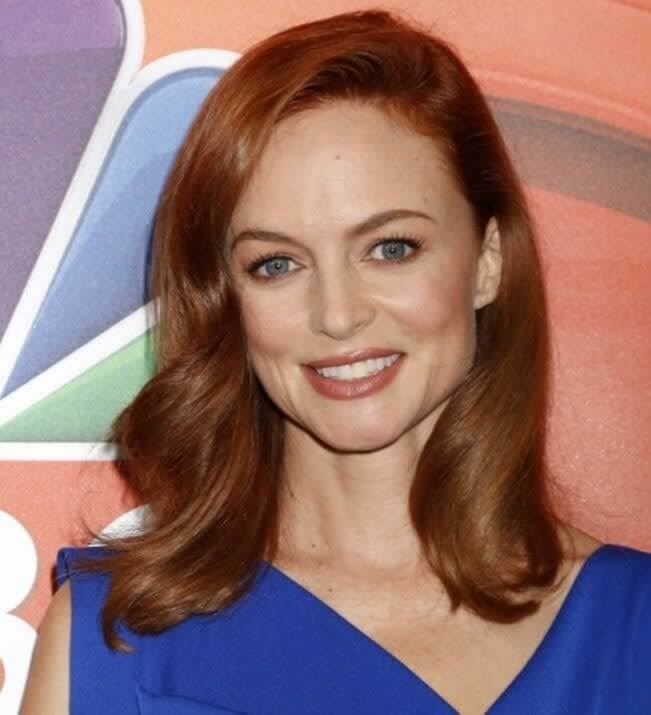 She not only has a passion for acting, but she is an activist for multiple organizations that deal with children's education, healthcare, education, and clean water for underprivileged children.
Gillian Anderson
The American-British actress is known for more than just her gingery red locks. She is also known for her famous role as FBI Special Agent Dana Scully on The X-Files. She is also an active humanitarian.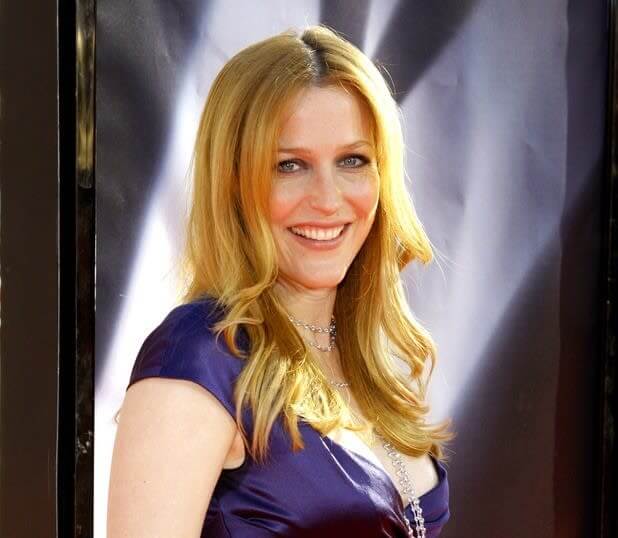 Her humanitarian work ranges from helping South African Youth Education to being an advocate for women's rights. Anderson is a powerhouse on and off the screen.
Lauren Ambrose
Lauren Ambrose became an award-winning actress when she landed the role of Claire Fisher in the HBO series, Six Feet Under​. She received two Emmy nominations and two SAG Awards.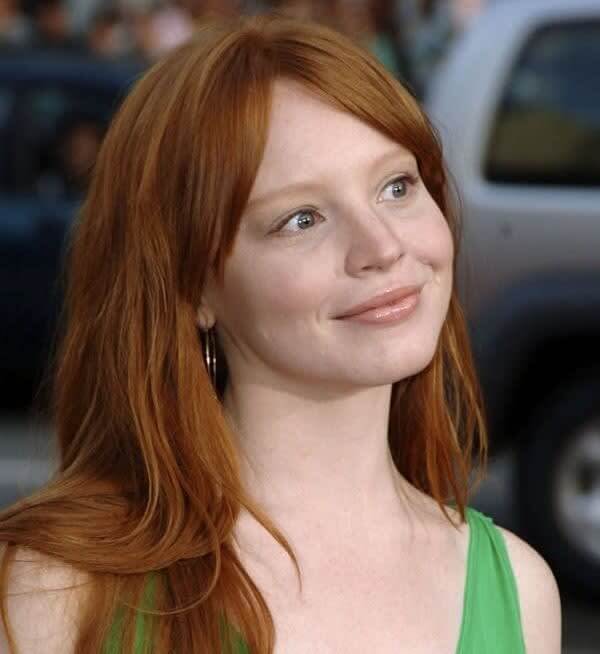 For her role as Jilly Kitzinger in the British series, Torchwood: Miracle Day, she earned a nomination for the Saturn Award's Best Supporting Actress on Television.
Sarah Snook
The Australian-native, Sarah Snook gained attention in Hollywood after her appearance in the 2010 telemovie, Sisters of War. Since then she has starred in films such as The Dressmaker, Steve Jobs, and Predestination.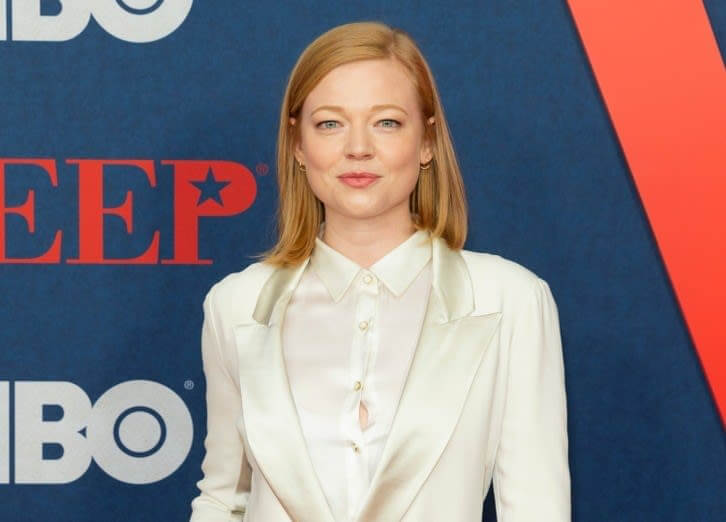 Recently, Snook's work has been receiving a lot of buzz. Her HBO series, Succession, has earned her an Emmy and a British Academy Television Award.
Ellie Bamber
The English actress, Ellie Bamber, is an up and coming name in Hollywood. She had her big breakout moment when she starred alongside fellow redhead Amy Adams in Nocturnal Animals​.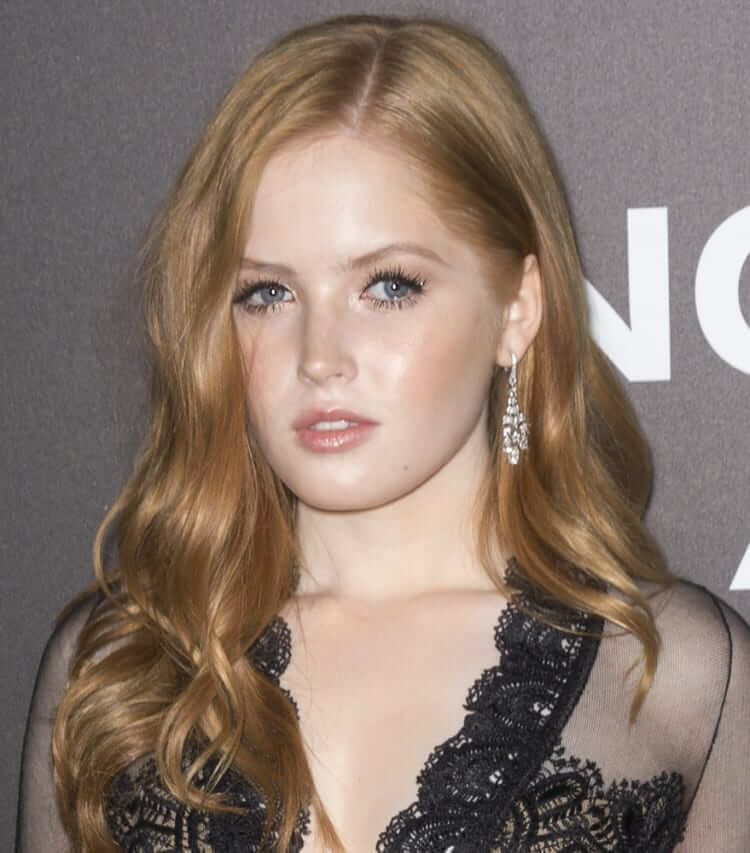 Bamber also had a small role in the mini-series Les Miserables. We can't wait to see what else this rising star will do in the future.
Eleanor Tomlinson
In 2008, Eleanor Tomlinson had her first major movie role playing Jas in Angus, Thongs, and Perfect Snogging. Since then, she had continued to get small movie roles in films such as Jack the Giant Slayer and Colette.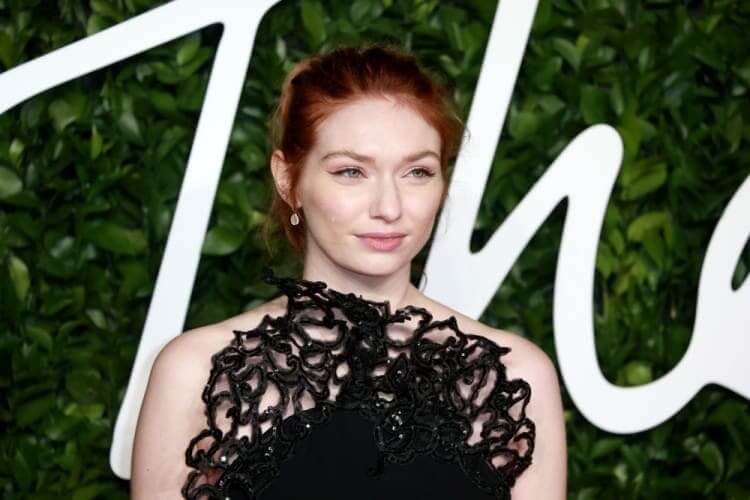 Despite how natural her red hair looks, Tomlinson said her natural color is a "muddy blonde," but we think the red suits her perfectly.
Tori Amos
As the youngest person to be accepted in the Peabody Conservatory in Baltimore at age five, Tori Amos was labeled a child prodigy. However, she was expelled at age 11 because of her trouble-maker ways.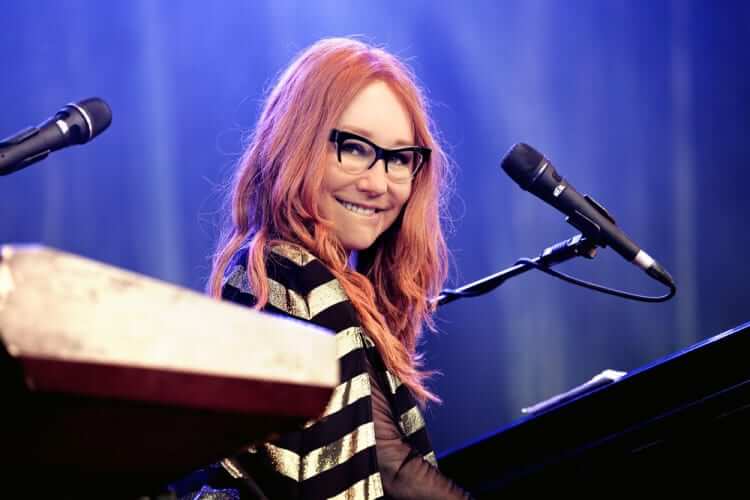 Amos uses her personal experiences to write songs about emotional trauma. She is listed on VH1's 100 Greatest Women of Rock and Roll, and she is a powerhouse on stage.
Isabelle Huppert
Hailing from France, Isabelle Huppert is an actress who has worked on numerous international films which won her awards including a Golden Globe, BAFTA, and an Academy Award.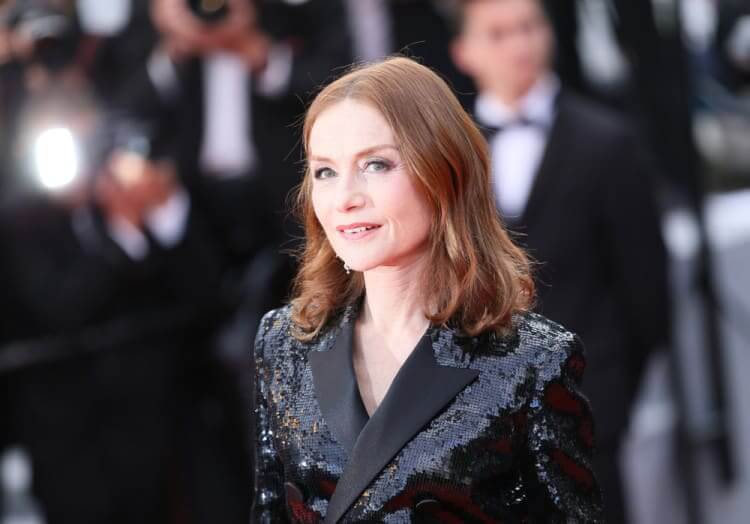 Huppert is often described as "one of the best actresses in the world," and her long list of awards can back up that reputation.
Ann-Margaret
As the "female Elvis Presley" Ann-Margret was a natural when she started her career in 1961. In 1964, she co-starred with Elvis in Viva Las Vegas.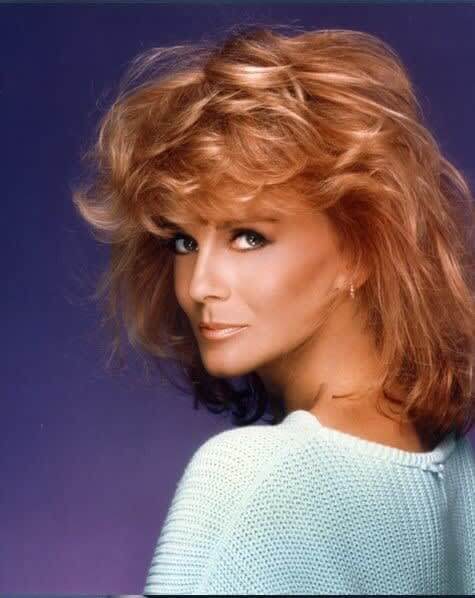 Ann-Margret has shared the stage with many big Hollywood names, including Jack Nicolson and Steve McQueen. Her many performances have earned her multiple roles, such as five Golden Globes, two Grammys, Six Emmys, and two Oscar nominations.
Maureen O'Hara
During the Golden Age of Hollywood, Maureen O'Hara was a well-known actress for her portrayal as Esmerelda in the 1939 film Hunchback of Notre Dame.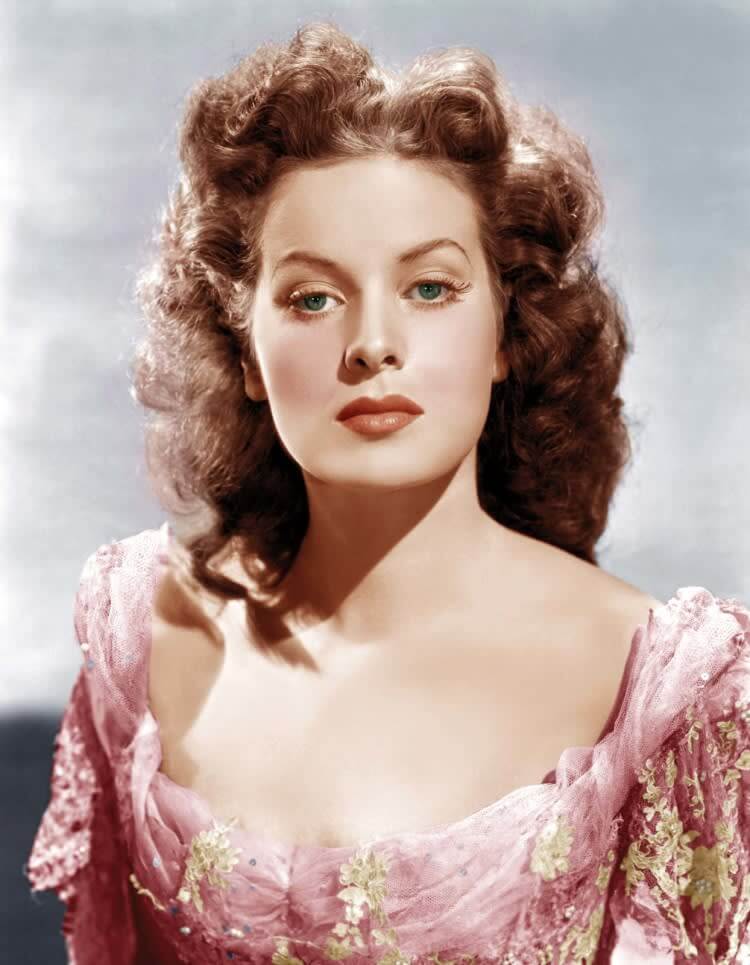 20th Century-Fox Film Corporation/Everett Collection
O'Hara was a vibrant presence on-screen in films like The Parent Trap and The Quiet Man. Her legacy in Hollywood continues to live on.
40+ Perfectly Executed Ideas From People Who Had Too Much Time On Their Hands
John Travis
This article was originally published on 24/7Mirror
Have you ever seen an idea that is so simple and so genius and thought to yourself, "How could someone think of this? I would never be able to imagine something even close to that!" Well, we did a little digging (through some awesome and hilarious online photos) and we think we've discovered the secret to how these people were able to come up with such amazing ideas – they just had the time! This year has been chaotic, but with so many people either working from home or out of work altogether, there has been an explosion of innovation and art the likes of which you haven't been seen in years! So take a look at some of the more simple, everyday ideas, and prepare yourself to be impressed and inspired!
1. Shrubs That Look Like Molars
So this dental office gave a whole new perspective to "please fill my cavity" by trimming shrubs to look like molars.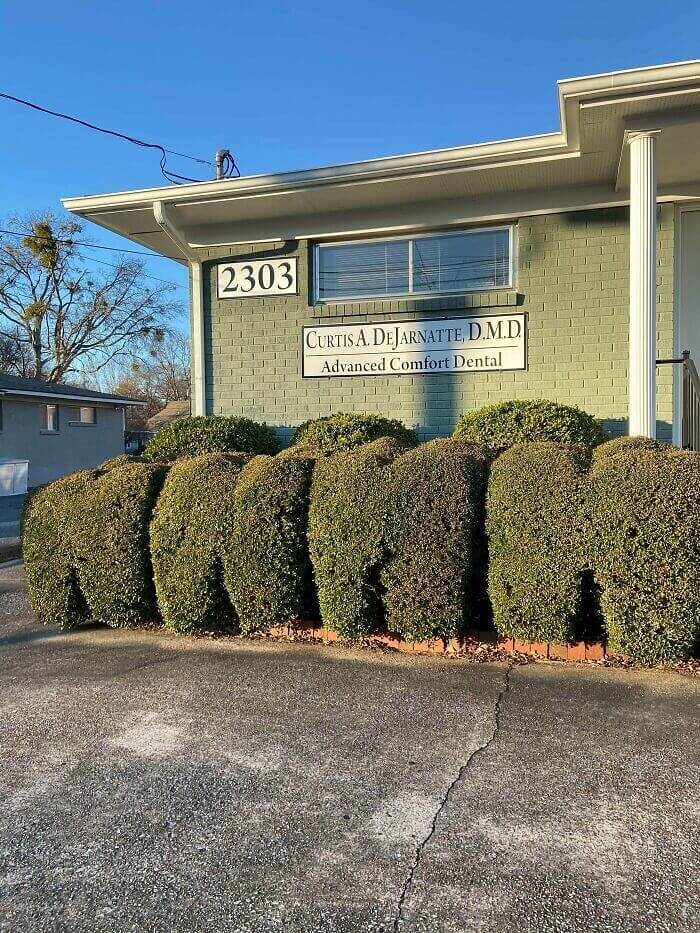 Sometimes, you have to show people that you mean business. We don't know about you guys, but at first glance, we honestly thought they were Corgi butts.
2. The Beach Is Not Going To Clean Itself!
There are baskets on this beach for people to help clean up. It is an excellent solution to a problem that shouldn't exist in the first place. But yeah, we humans love to throw litter everywhere.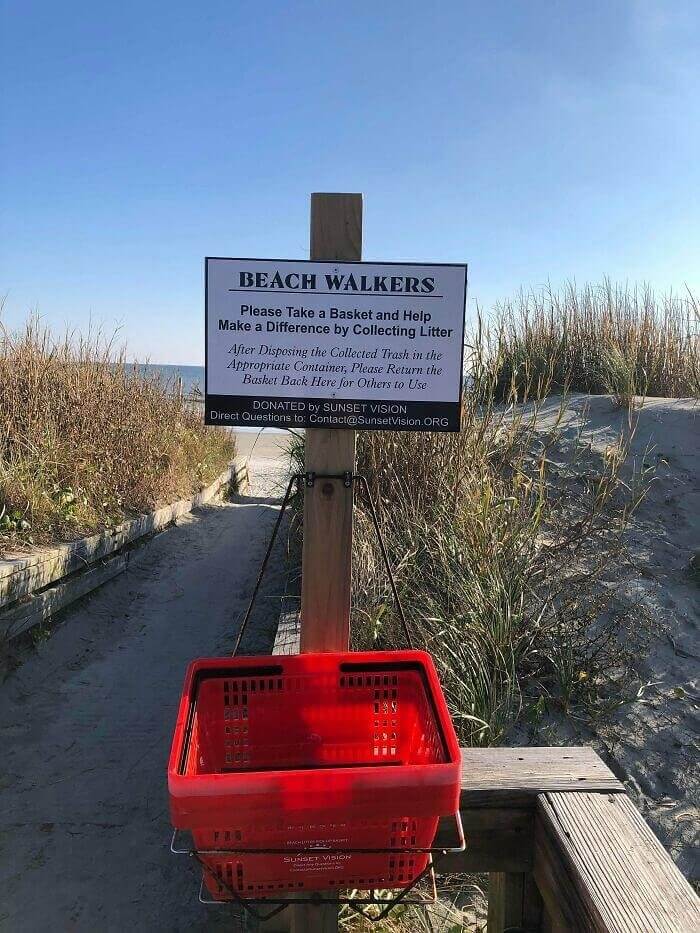 This is a great initiative, but we fear that some stupid people might steal the baskets or throw them in the ocean. If you don't clean your local beach, you might get the feeling of something touching you in the water only to realize that it is a plastic bag – that feeling is horrible.
3. Now Don't Breathe, Okay?
Hey, what kind of wizardry is this? Someone stacked 65 Jenga blocks on one block and we request that everyone hold their breath while looking at this. One thing we know for sure is that this person had too much time on their hands.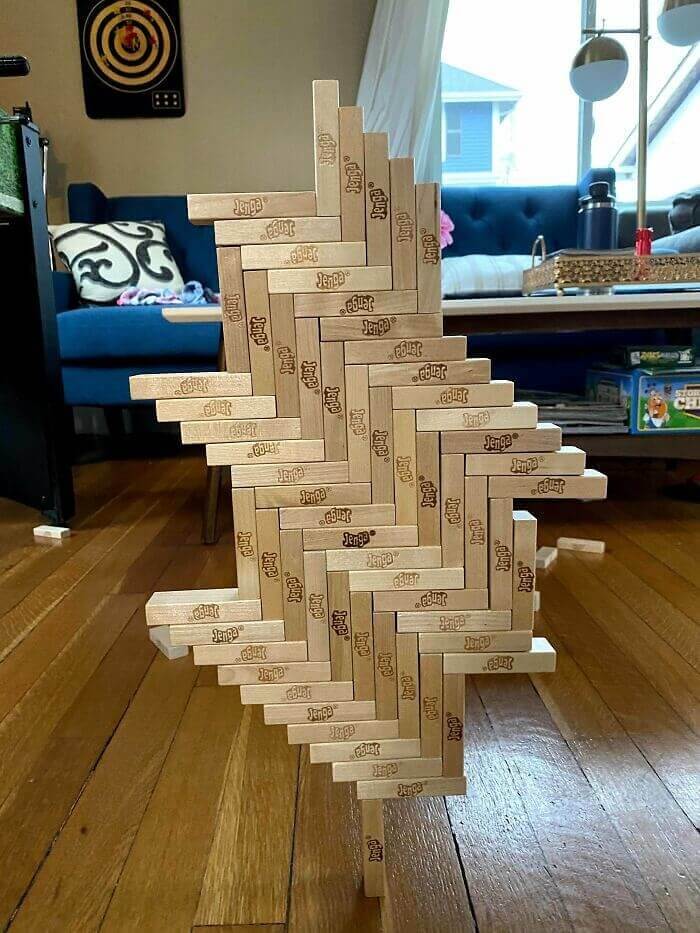 This is a sweet way to tell everywhere you don't have a cat. And don't be a cynic here and say that this person used glue to stick them together.
4. Kittens With Perfect Moustache Patterns
We will be so disappointed to know if their names don't start with "Sir." For instance, Sir Whiskers and Sir Paws.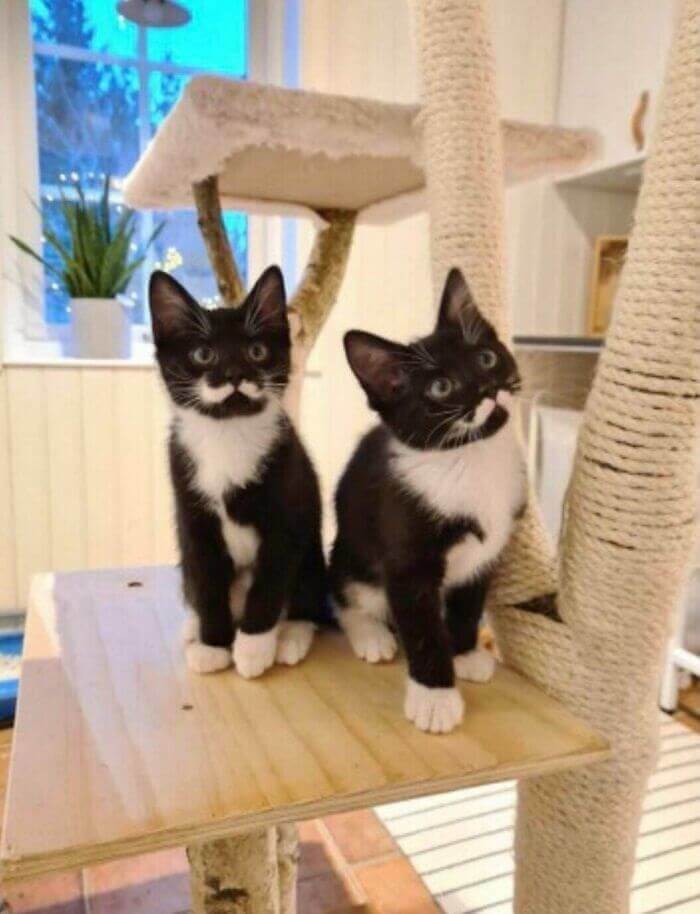 They look so dapper in their natural tuxedos. We love their meow-staches.
5. Using Fingers To Make A Drawing on Velvet
This talented person used fingers to draw on velvet and now we just hope that no one sits on it.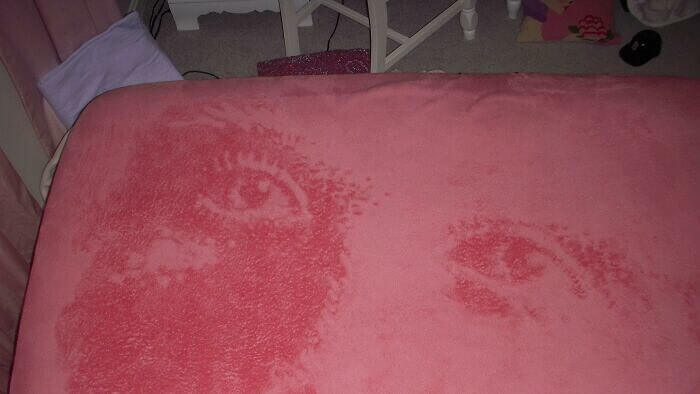 It would have required a lot of patience to accomplish this, and a lot of stress as your annoying siblings or roommates might try and sit down halfway through just to mess with you.
6. Talented Grandma Sketched This As A Student In 1924
This person wanted to share his grandma's sketches of characters from The Pickwick Papers (Charles Dickens's first novel).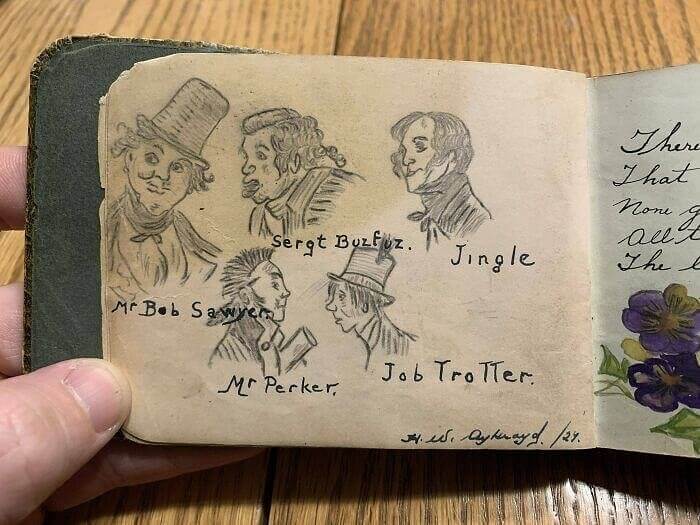 The grandson uploaded the photo with a caption, "My great grandmother's sketches of her teachers. 1924." It seems like the grandchild probably assumed they were his grandma's teachers.
7. Not A Photoshopped Hovering Car
It looks like someone badly photoshopped a hovering car in this picture, but it is just an illusion created by light and shadow.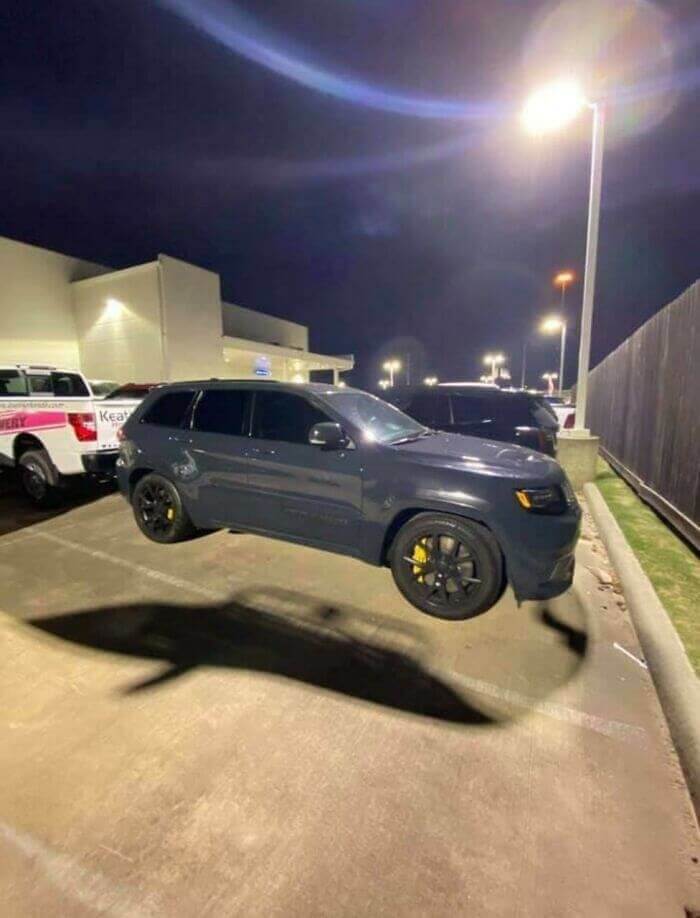 Hey, we are wondering how the owner will drive away – the vehicle is blocked by a curbstone on one end and a truck on the other!
8. A "ThymeLess" Idea
This person bought a frying pan and it has a tag that can be planted to grow thyme. Brands need to do this everywhere!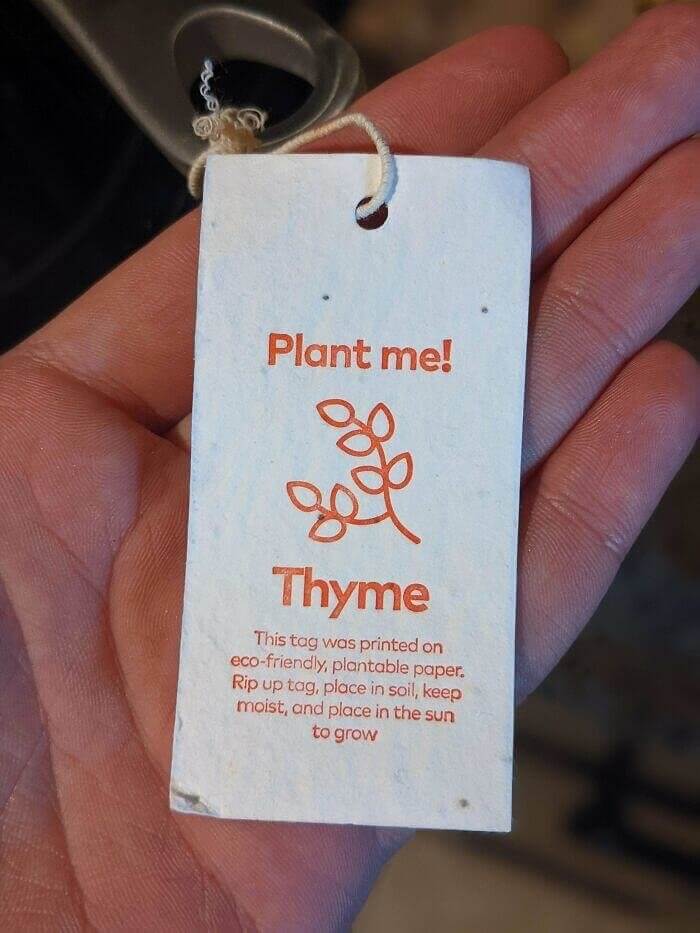 We just hope there is no wrong "thyme" of the year to grow thyme (yeah, we love puns). And it's about thyme this person grows thyme (sorry, we can't control it).
9. Crosswalk Projected On A Dirty Winter Road
That's really cool. Who else thinks that crosswalks should be like this everywhere? We have another suggestion.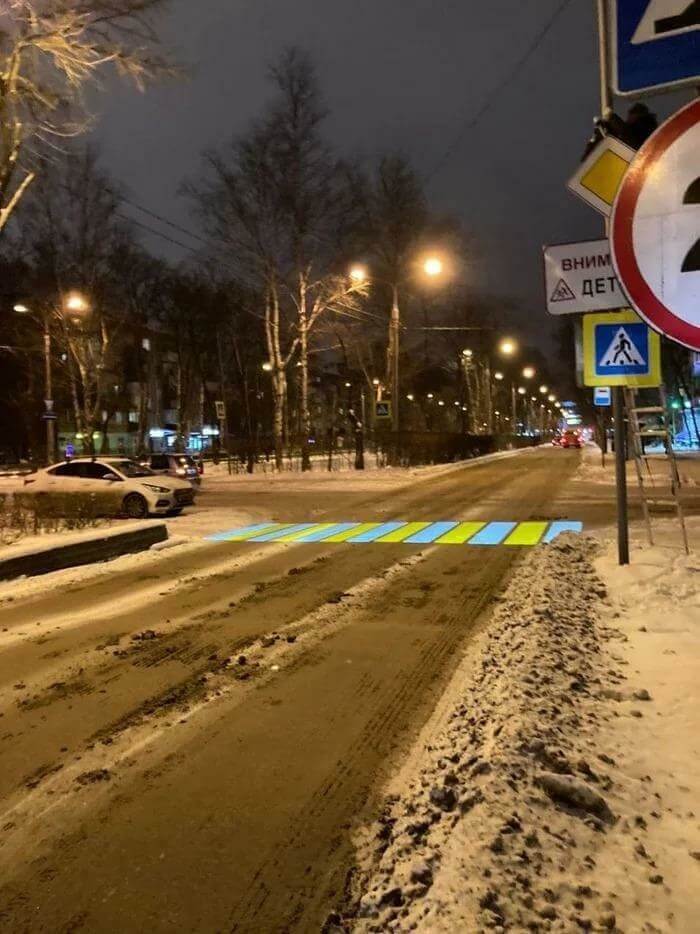 Pair the projector with a camera, and have the crosswalk draw a halo around the people crossing. Or play piano noises when they step on different sections.
10. Dew Forming On a Trampoline
This is so cool, the dew formed into squares on the trampoline's fabric. It looks more like small squares of glass.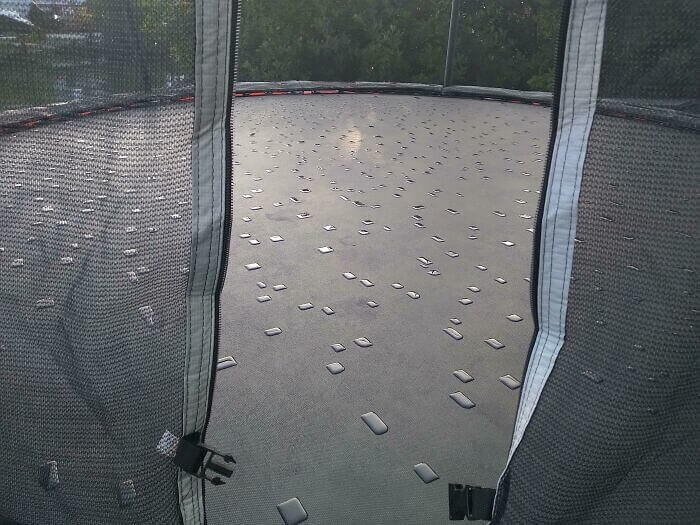 Are you feeling cheated that your trampoline never did this when you were a kid? So are we.
11. Great Way To Preserve Old Buildings
The exterior of the old library is inside the new library. Any historian out there would approve this plan. We also like the idea of ​​keeping the old buildings and integrating them into the new ones, rather than razing and rebuilding everything.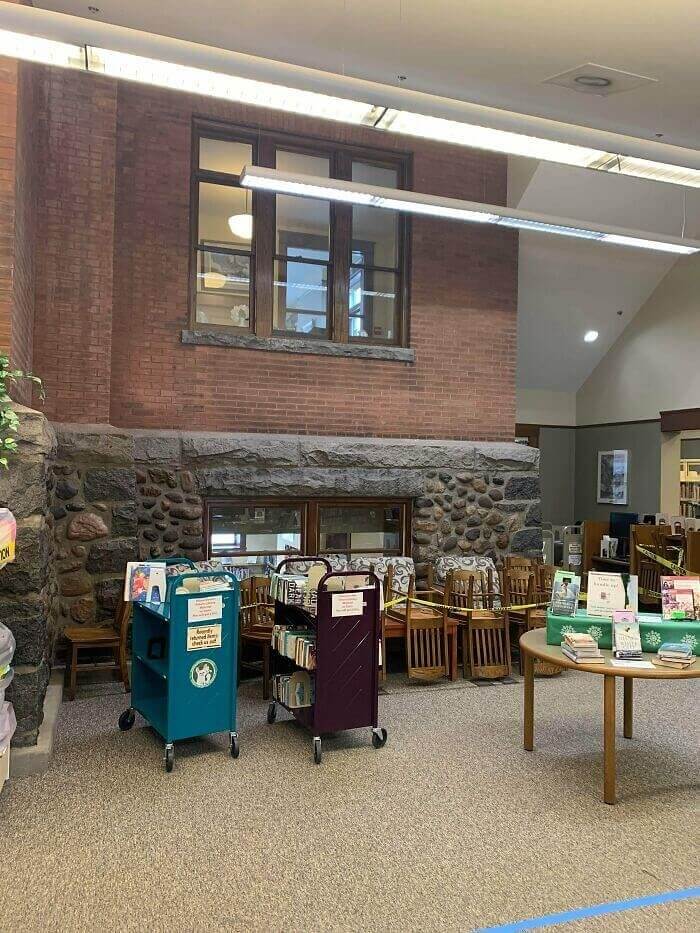 We just have one question: If you want to borrow a book from the Old Library, do you have to check it out twice now?
12. A Satisfyingly Round Snowman
We can't believe this person got everything right! Color? Check! Shine? Check! A bit scary? Check!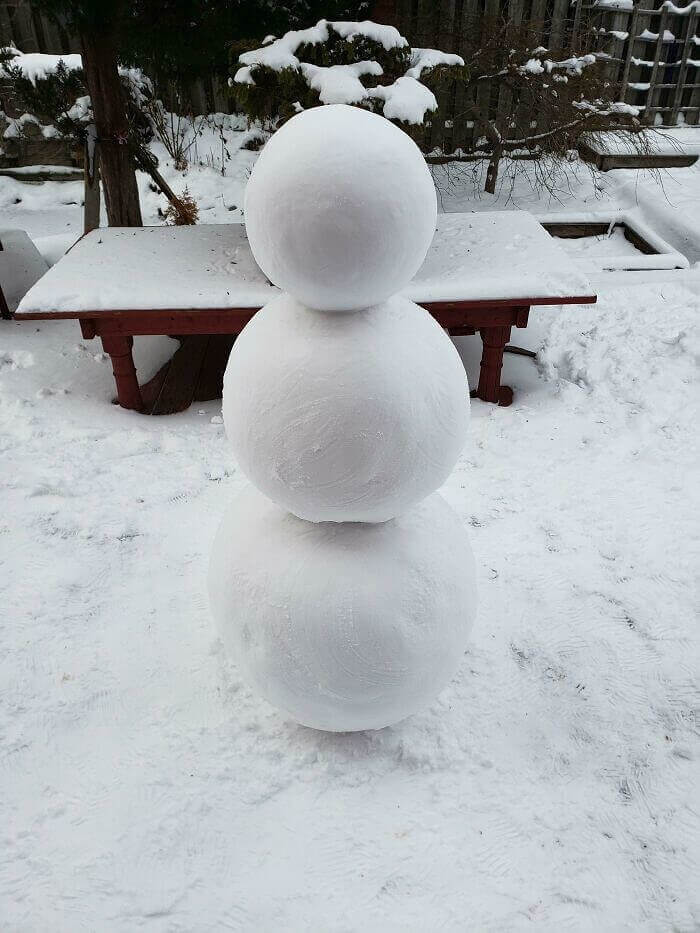 This might be the most perfectly round snowman we have ever seen. We will give 3 rounds of applause for such an effort.
13. Spot The Difference
The bathroom at this dentist's office has a framed picture of the bathroom at this dentist's office.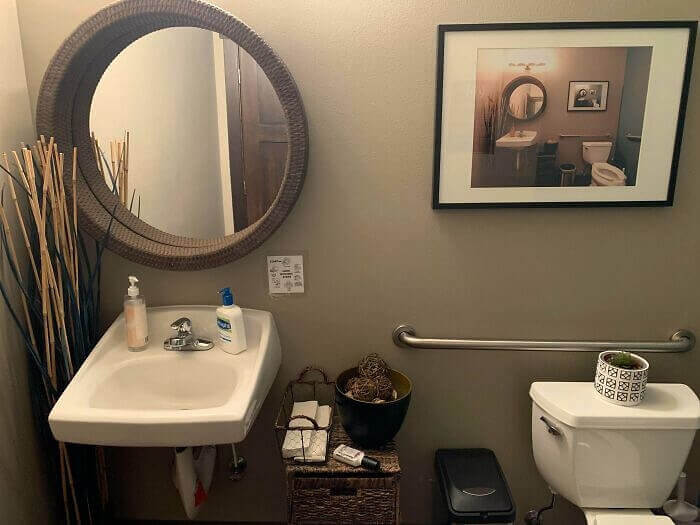 As if a visit to the dentist wasn't scary enough, the photo is trippy. It seems like the dentist is a fan of the movie Inception.
14. A Kid's First Try at Whittling
This person shared a photo of their son's first try at whittling and it is super impressive. We don't want to make you feel bad, but were you as talented as this kid?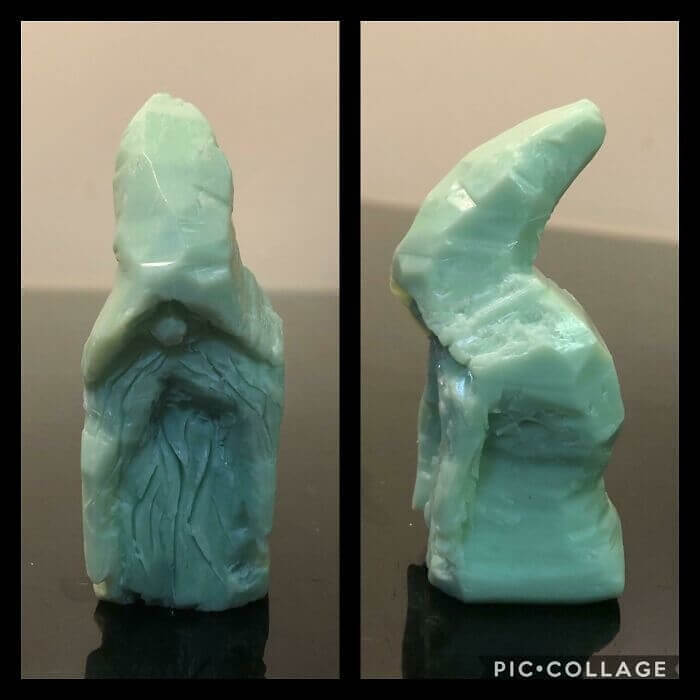 The cute wizard looks so lifelike as there are even curly hairs on it. We think it is Professor Albus Dumbledore with a huge hat.
15. Small Frogs On A Lego Bonsai Tree
The blossoms on the Lego bonsai tree are cute little frogs. So, just shut up and take our money.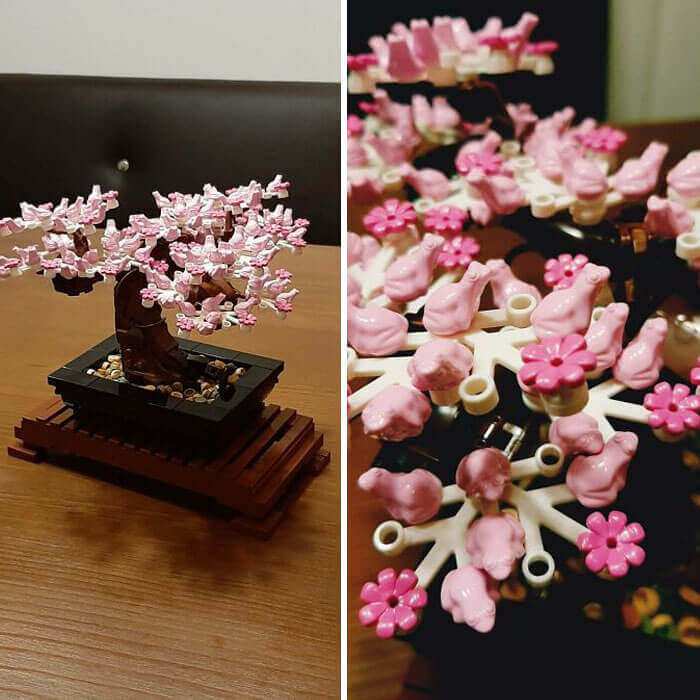 Good news everyone! This is an official Lego set, so you can just buy it. By the way, this is what it would look like if Kermit and Miss Piggy had kids.
16. Nature's Air Brushing
The winter scene that appeared on the car looks like happy little trees. Hey, we would recommend not washing the car. If the owner doesn't wash their car, it will rust and look like an autumn scene.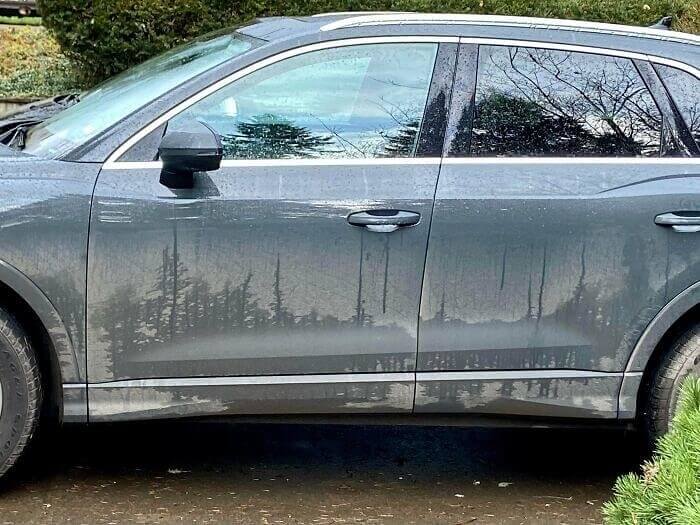 We are pretty sure famous American painter Bob Ross would be happy to see it.
17. Such A Caring Sister
This guy's sister gave him hot cocoa with a tiny gingerbread house hanging on the cup. Never knew we needed one of these till this very moment.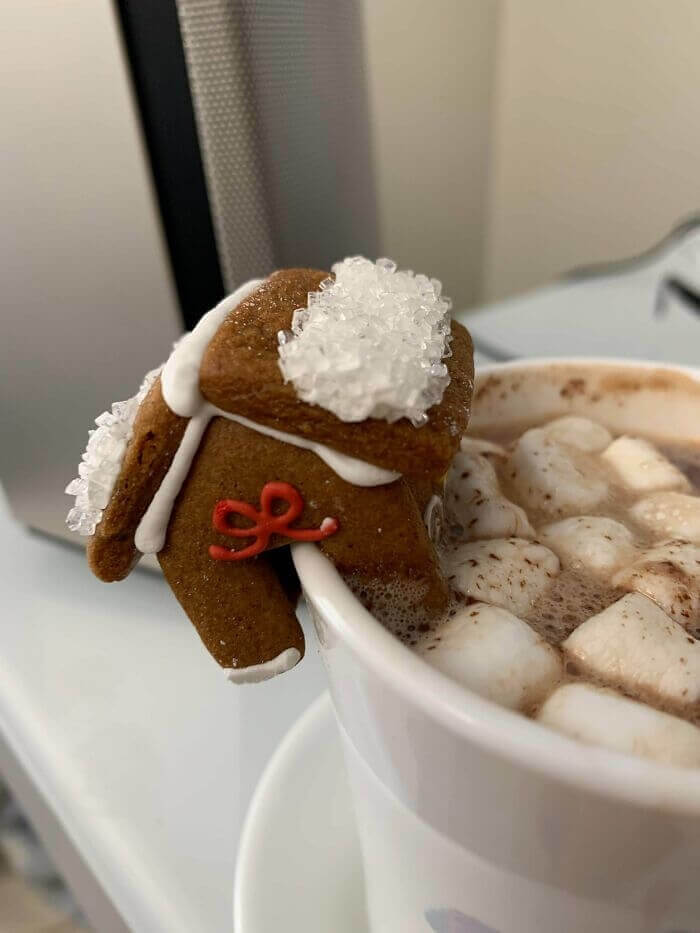 That is so adorable, right down to the little red bow. We hope that everyone gets a loving, caring sister like this lucky guy.
18. 3D Printed Julius Caesar Pencil Holder
Most of you know about Julius Caesar's assassination. At least 60 senators, led by Gaius Cassius, Marcus Brutus, and Decimus Brutus, conspired to kill him. He was stabbed 23 times.
So, this 3D printed Julius Caesar pencil holder is pure genius. Hey, the pen is mightier than the sword.
19. The Cat Makes This Statue Look Like Elvis
How the heck did someone get that off Easter Island and with a cat hat? You might say it is a Moai Elvis statue.
Honestly, there is a cat in the picture and that is what matters the most to us.
20. Genius Way To Prevent Sticker Residue On Books
Here is something that we appreciate more than we should! Books-A-Million is a popular bookstore chain that puts a slip of paper under the stickers on their books to prevent sticker residue from being left on the covers.
This should be the law. You can use a hairdryer to heat up the label before taking it off. It will make the adhesive easier to remove.
21. A Fully Reflective Iridescent Rain Set
This awesome fully reflective iridescent rain set can be used to go to a rave party as well.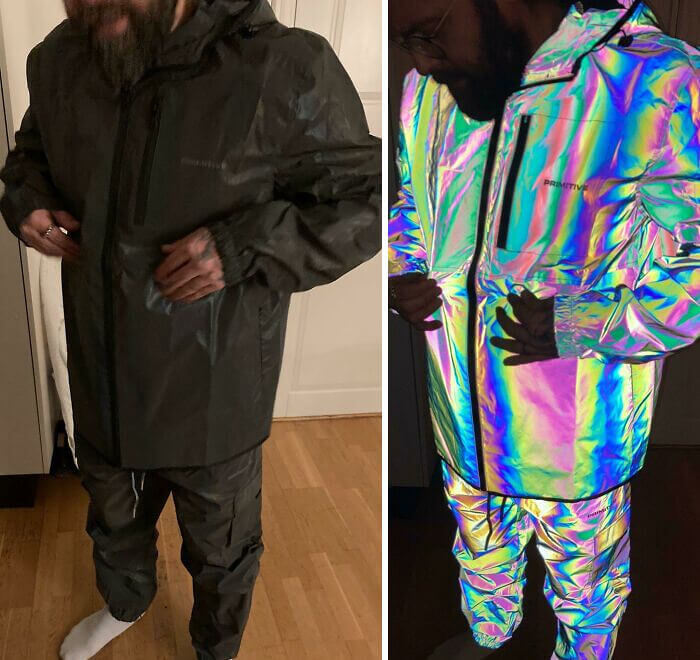 There should be a speaker in the outfit that automatically plays the music; what do you think about it? We think that more cyclists should wear this to avoid accidents.
22. A 101-Year Old House
This is a 101-year old house that was originally a 1920's corner grocery. We would love to see the interior.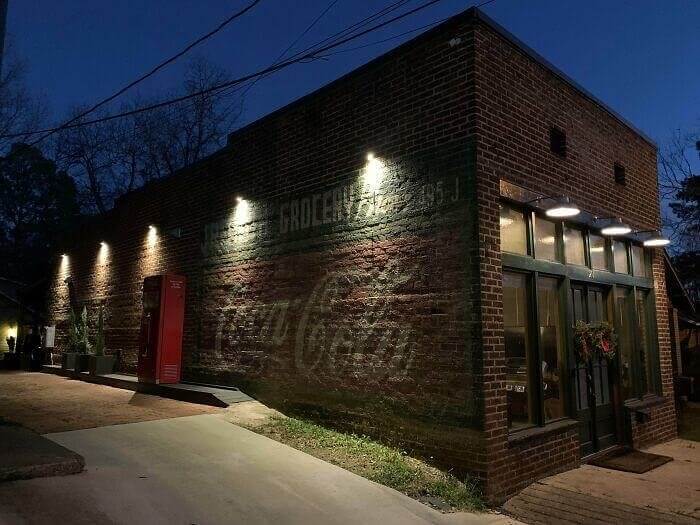 It is such a lovely building with a long history history. We are glad they kept the Coke sign and also the Coke machine.
23. All Aboard!
This Art Nouveau building in Antwerp, Belgium, is known as the 'Het Bootje," which means "little boat".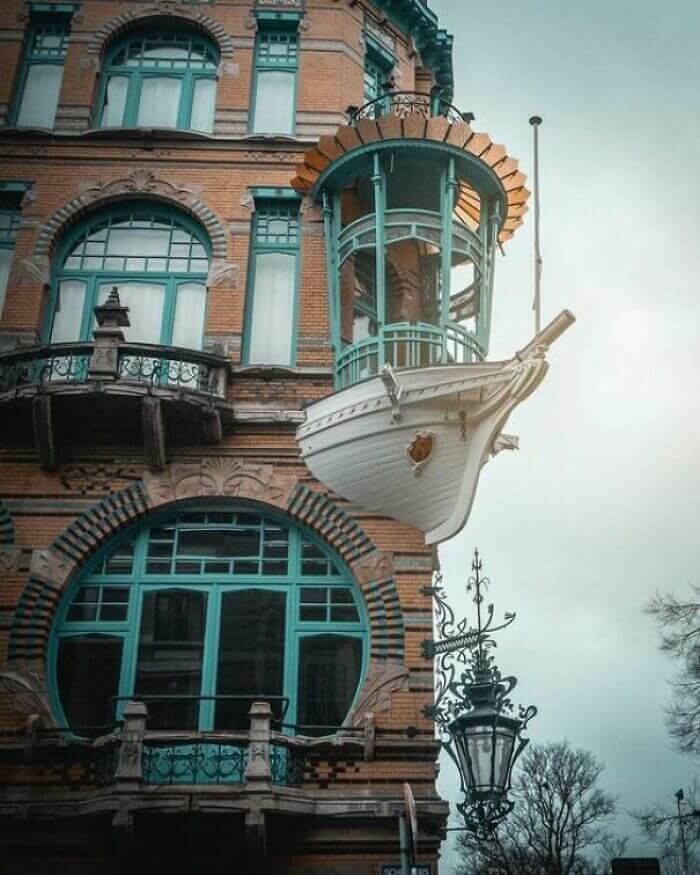 We just wanted to ask one silly question: is this building for SAIL? Our puns have gone overboard in the past few months.
24. We Hope This Kitty Found Someplace Warmer To Sit
This is the spot where a cat waited out the snowfall and our hearts are melting. We hope the poor baby found some warm place.
By looking at the snow shadow, we think the cat is well fed. By the way, those are not cat ears. They are the front paws.
25. Someone Made A Giant Iguana Out Of Snow
Why assume that someone made it? Maybe it is a huge white iguana preparing to eat a snowman – that happens a lot.
The only disturbing thing about this giant iguana is the creepy human nose on it.
26. Games Arranged According To Color
Some angel at this thrift store arranged games according to color. Looking at that makes us happy and relaxed. It looks so satisfying.
We are guessing whoever took this pic had just organized them before some sloppy people destroyed it.
27. This Maintenance Guy's Shirt Doubles As A Sign
How many times did he have to direct people before he came up with this? And how many times did the door break?
This is brilliant! It saves him the hassle of dealing with idiots who try to walk around him or ask him to move. However, we'd bet that people still don't read it.
28. Cute Hamster House
This person made a pueblo out of clay for their Roborovski dwarf hamster. We feel there has to be a hamster wheel in there as well.
That's nice, but he should have more space than that and a lot more stuff to dig into. Bigger is better and this baby needs exercise.
29. Camera Obscura
A small hole in the side of a trailer resulted in an image of the street outside being projected upside down on the opposite wall. It is just like a camera obscura, a darkened room with a hole or lens at one side through which an image is projected onto the wall opposite the hole.
By the way, that is how many of the paintings by old masters were done centuries ago.
30. A Cake Vending Machine
We have to say seeing this cake vending machine makes us love the internet. We would be raiding this machine at every opportunity.
This is the greatest invention of all time. We just have one concern: does it also drop the cake to the bottom?
31. Not Going With Truth In Advertising
American breakfast cereals have some unsubstantiated health claims. But when they are imported and sold in Asia, the health claims are blanked out.
Although the tape is not very good-looking, we think it is a good step because people buy high grain processed cereal thinking that it has health benefits.
32. These Are Called Doggles
This doggo hates getting rain/wind in his eyes and that's why dad got him goggles for Christmas for when they go hiking.
He is one super cool doggo. He must be thinking, "I bet this will get me a lot of action."
33. Honest Real Estate Enterprises
Why does the "Not Haunted" sign look more spooky? How does it affect the price? Do you pay more or less for a resident ghost? Maybe it depends on evil or friendly ghosts. You might get a breakage discount if the ghost breaks things in the house. Who knows!
Maybe this real estate agent just had a lot of potential buyers asking them about recent paranormal activity inside the listings. At least now those questions will hopefully be put to rest.
34. Siblings Exchanged The Same Birthday Card For 32 Years
This is so hilarious. "There was a mix-up at the hospital…" lets us know that it is a real siblings' card.
Two other reasons to love this are that there is zero waste (it is so eco-friendly) and IGNATIA BLUNTZ.
35. Sight Seeing Binocular For The Colorblind
We wish they had these in more places. Colorblind people would use them just to look at everyday stuff.
As foliage is naturally either shade of green or red, this seems like a great use of the technology.
36. The Element of Surprise
This is the most beautiful thing we have ever seen. The periodic table shower curtain has the element of surprise on it. What about the element of confusion, is it UM?
As we know, the world is made up of four elements: Earth, Air, Fire, and Water, not many people know about the fifth element: the element of Surprise.
37. Pay The Troll Toll
There is nothing special about this picture. It's just a troll guarding the bridge. We think seeing this would be a different experience at night.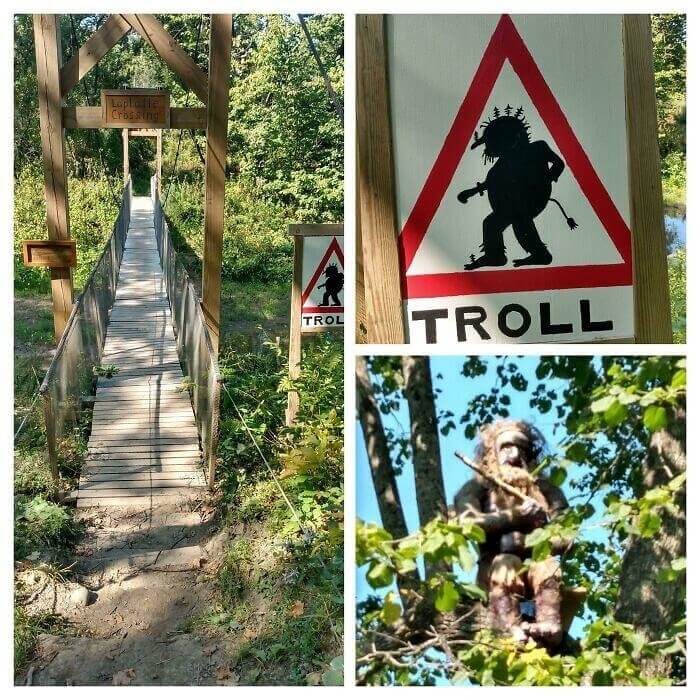 By the way, this picture is not taken from the set of the 2010 Norwegian dark fantasy film Trollhunter. Do watch that movie because it is an awesome interpretation of traditional Norwegian folklore.
38. A Rare Old Cast Iron Fireplace
This person removed a wall in a Victorian house and found an old cooking stove.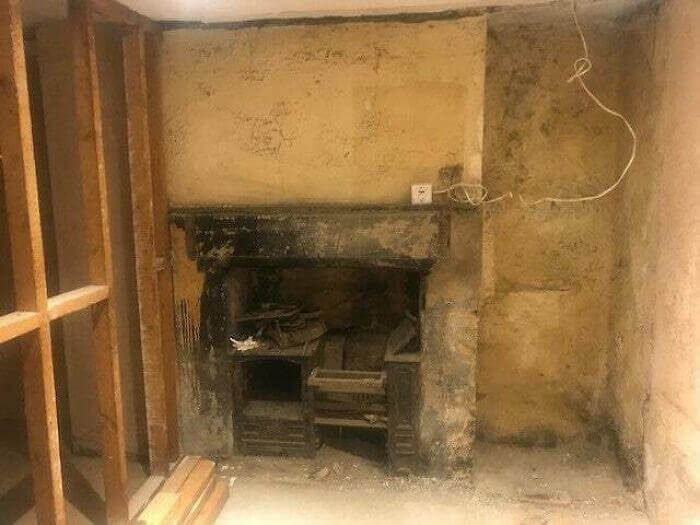 We hope they restored it because there aren't many of these left by now. By the way, why would someone cover this up?
39. A Wallet-Sized Diploma
Why work so hard during those four years of college only to get a diploma that just gets stuck in a corner and collects dust? This person wanted to show off how proud they were for having this terrific degree!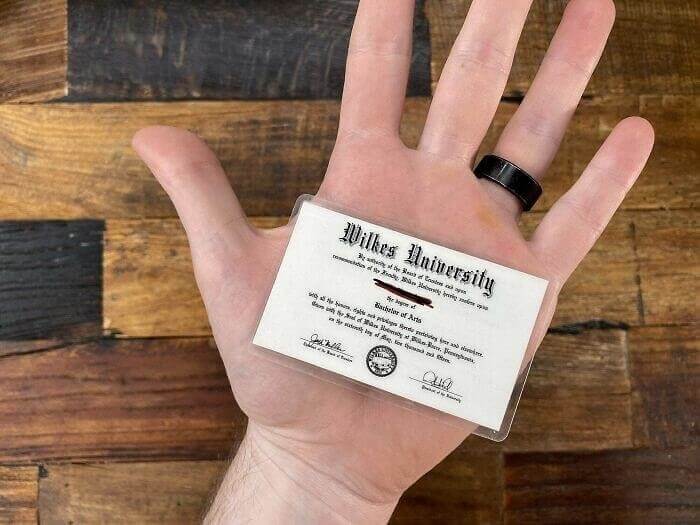 A tiny diploma can become handy when you want to show it to others or meet another tech. You can't deny the fact that this diploma looks cool. This person can flash it like he is FBI and enjoy the "authority" it brings.
40. Don't Bring Fire To A Knife Fight!
A piece of Swiss army knife's handle chipped off and this person carved a dragon's head in the plastic to hide it.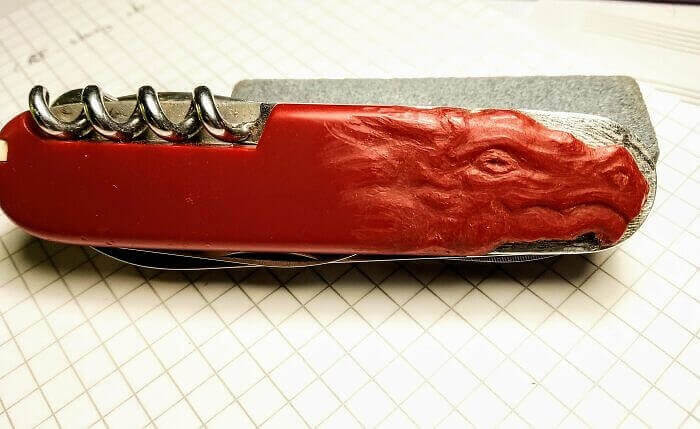 Well, this person had all the tools needed right there in the Swiss Army Knife! Sometimes, you have everything but you can't use it.
41. A Proud Cat Parent
This bumper sticker melted our hearts. The kitty is really lucky to have such a loving parent.
To some it may seem unnecessary information, but it is important to understand that messages like these can be really inspiring.
42. We'll Just Have Half a Glass of Wine
This person's aunt spilled the wine and the glass broke exactly in half. What are the chances of this happening?
On the bright side, the glass is going to be half-empty all the time and it may help control aunt's drinking problem. There is a possibility the aunt may start using it as a wine spoon.
43. A Beautiful Face Mask
The Japanese embassy gave their staff a free face mask. Given how 2020 was the worst year, it seems like one good way to remember one of the most awful years in recent history.
We feel bad for this person who couldn't attend the Bonenkai (a Japanese drinking party that takes place at the end of the year).
44. Fashion Is Catching Up To The New Normal
This new turtleneck style has an incorporated face mask. It is for those people who don't want to carry a face mask everywhere they go.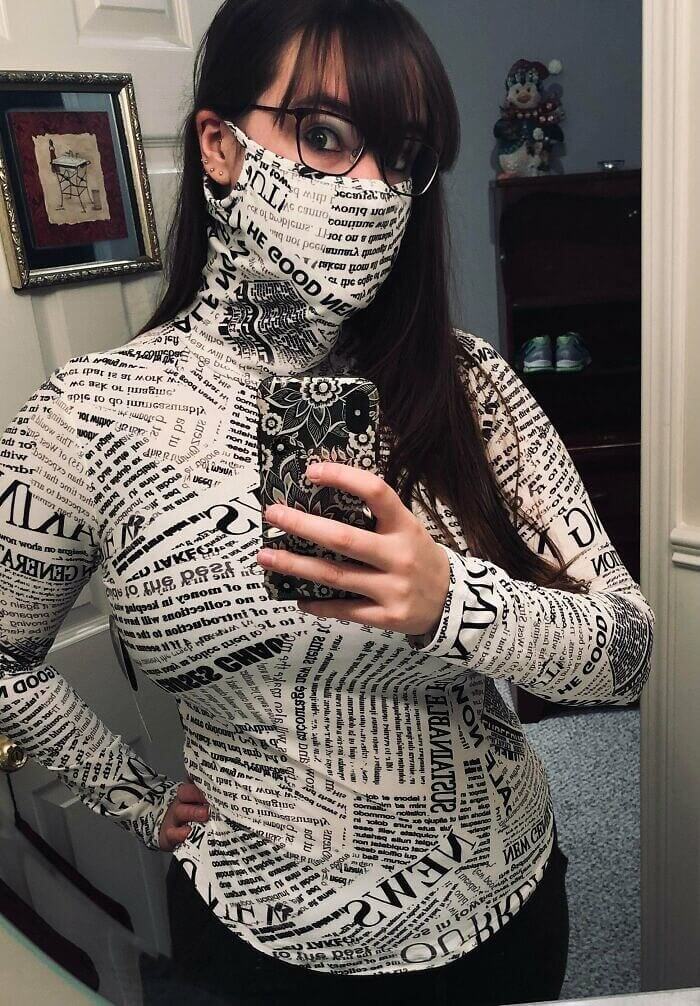 Now, we have seen everything. We have to admit that we hope this style goes out of fashion quickly.
45. When You Accidentally Punch Yourself
Believe it or not, this person accidentally punched himself and it left an eye print in his glasses. We have so many questions to ask. It was a real "eye-opener" for this guy (wink-wink).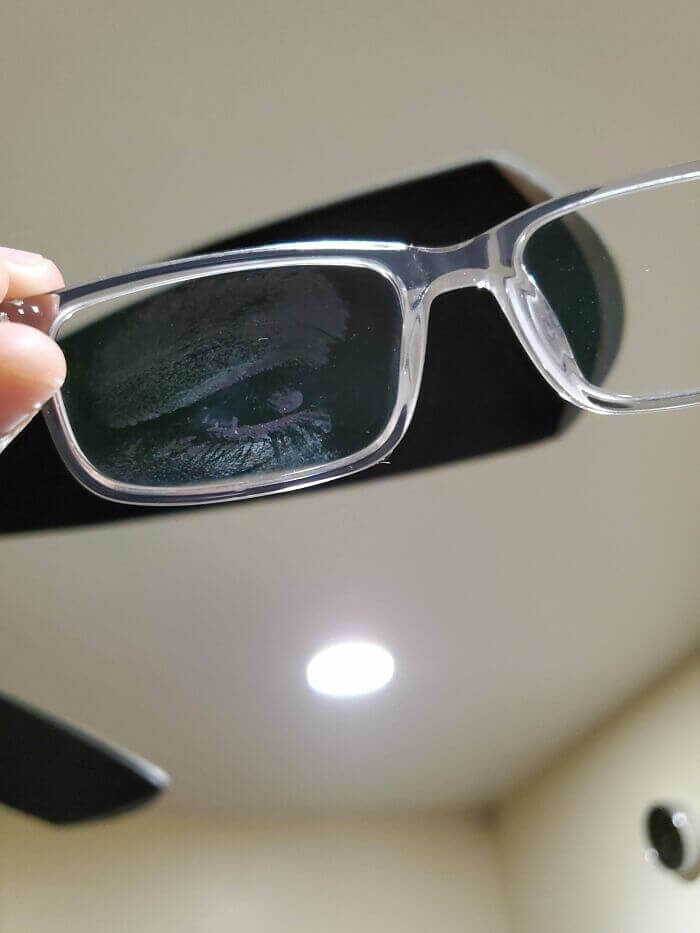 This sounds painful, but are we allowed to laugh at it? And what did this person do that he punched himself? This person can't even say, "Yeah, you should've seen the other guy."
46. Won't Lose Remote Again
This person's grandma has one massive remote in the house. With such a big remote, grandma will never lose it on the couch or anywhere else.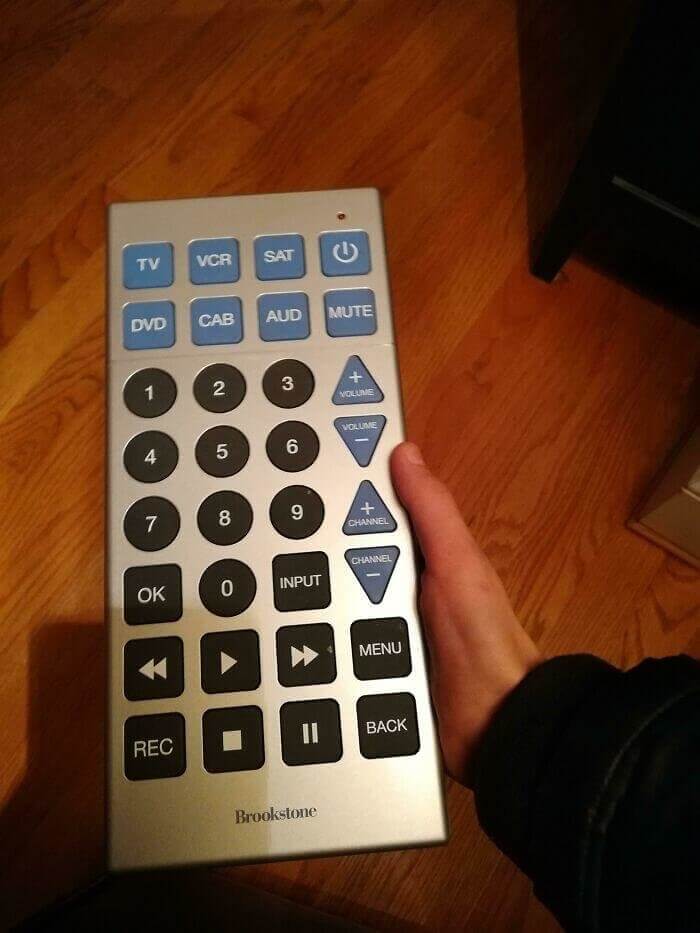 There could be a plot twist here: it is a very small hand (probably Deadpool's hand). Maybe it was a baby remote who grew up…they get old so fast!
47. "American Size" Hellmann's Mayo
As Americans like to supersize everything, Hellmann's Mayo's largest size is called "American Size." Some Americans will be like, "Oh, that's so small."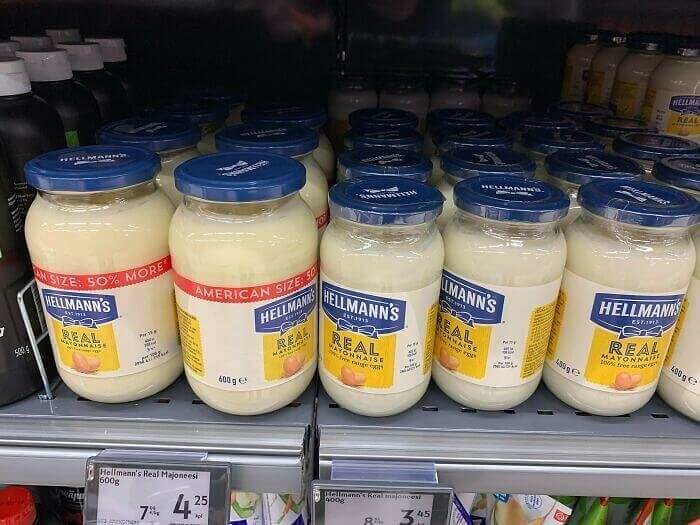 Americans definitely tend to overdo things, mainly to limit people's trips to stores because in a country this large, some people have to drive 45 minutes or more to a store.
48. A Mask Gumball Machine
This mask gumball machine at the dollar store seems like a really good idea. Some people might second guess getting a mask from a plastic container that is loaded by the employees.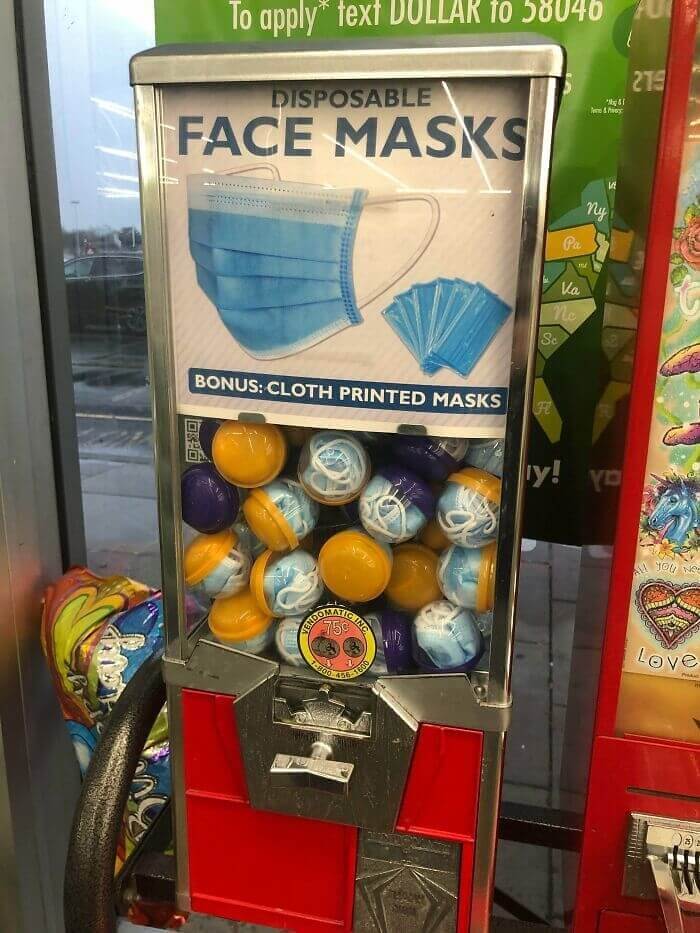 Hey, at least it is not a grabber claw machine. You'd waste all your money trying to get one.
49. This Shirt Appears To Be Two Vastly Different Colors In Different Lighting
How many of you remember the 2015 photograph of the dress that became a viral internet sensation? Some people were of the opinion that it was a colored black and blue dress, while others thought of it as a white and gold dress.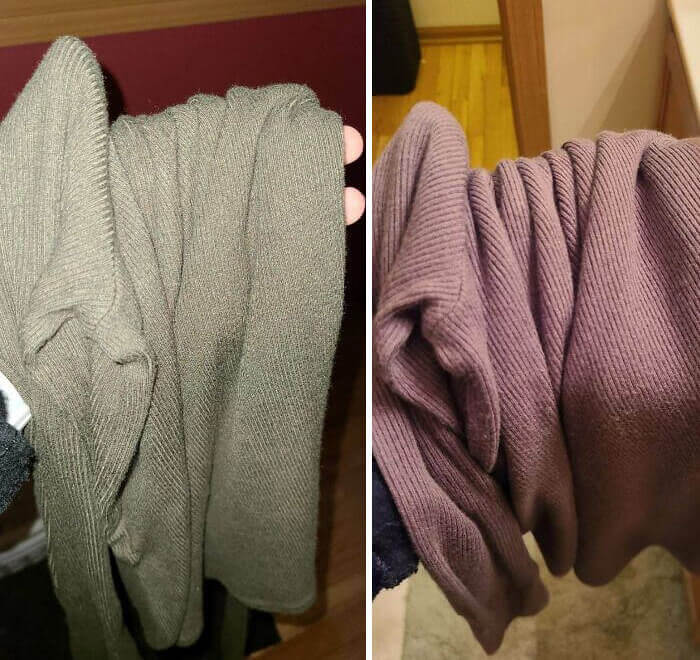 Well, this shirt appears to be two different colors in different lighting, but we seriously don't want that debate to start all over again.
50. That is EGGcellent
This person only wanted to make an egg for breakfast and noticed that there is a number 5 on its yolk.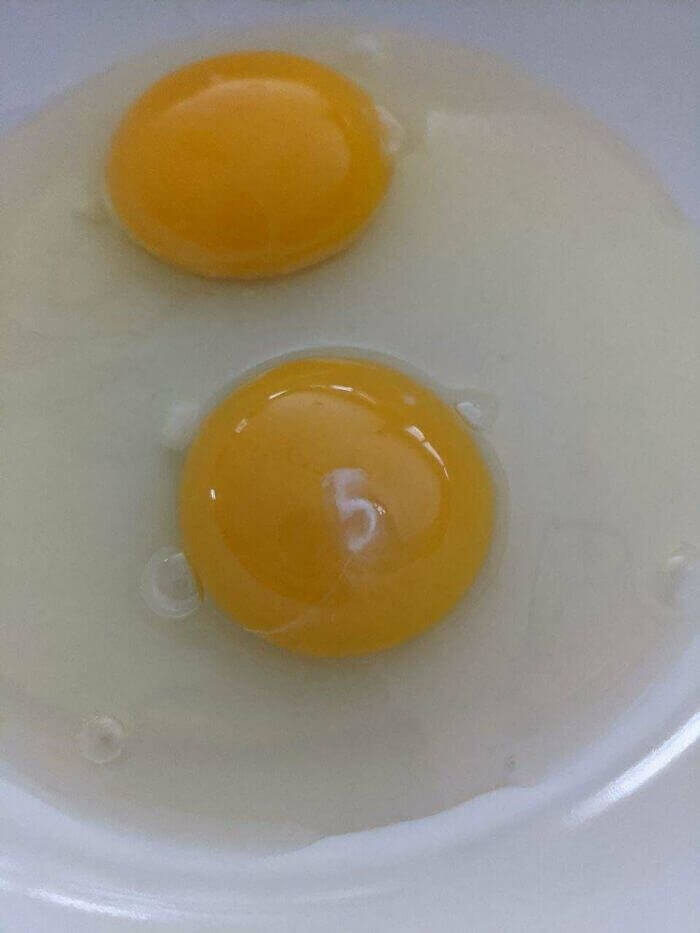 If tomorrow this person's egg has 4 on its yolk, then it might be a big issue.
40+ Genius Ways Hotels Are Trying To Outdo One Another
Beth Parker
This article was originally published on Kueez
Don't we all miss the excitement of staying at a hotel while traveling? This year has been tough, and just the thought of crisp bedsheets and continental breakfasts brings us so much joy! In anticipation of guests returning, hotels are getting pretty creative in order to attract the most travelers and business people and make their stays as easy and comfortable as possible. Let's look at some of the best and most ingenious solutions at different hotels and let's hope we can all experience the wonders of good hospitality again soon.
1. 5 Star Service For The Pets Too
Don't you love when hotels go the extra mile? This woman was planning to travel with her cat. Just to be sure, she asked the hotel she was staying at if that was okay according to their policy, and their response was amazing.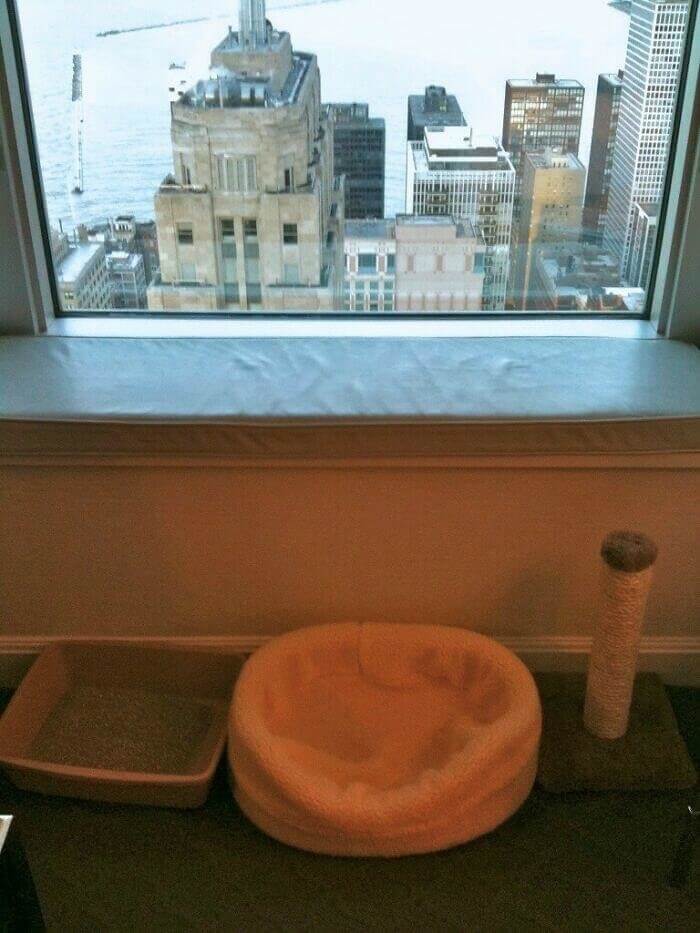 Not only did they allow pets, but they also provided her a litter box, bed, and scratching post for her cat.
2. Very Direct
Here's a way to surely get people's attention. How would you feel if you saw a hotel that was called, "You. Me. Bed. Now.?"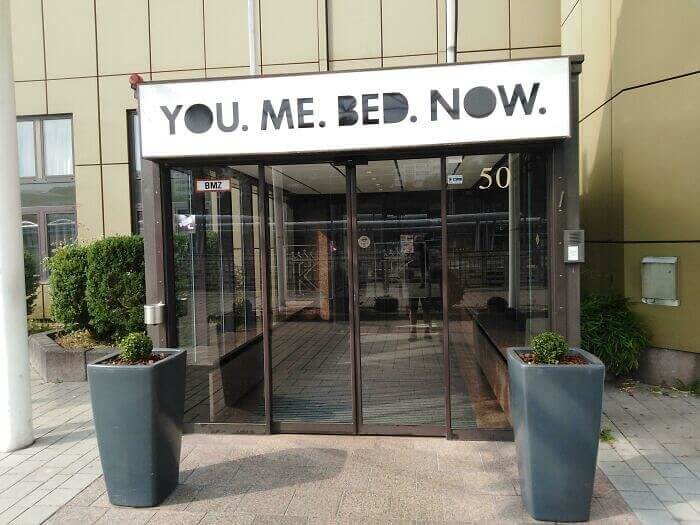 While the name is quite a bit aggressive, it might actually be a great marketing strategy. If we saw this hotel and one with a standard name, we might pick this one just out of curiosity.
3. No More Extreme Temperatures
How many times have you tried to get your shower temperature just the way you like it?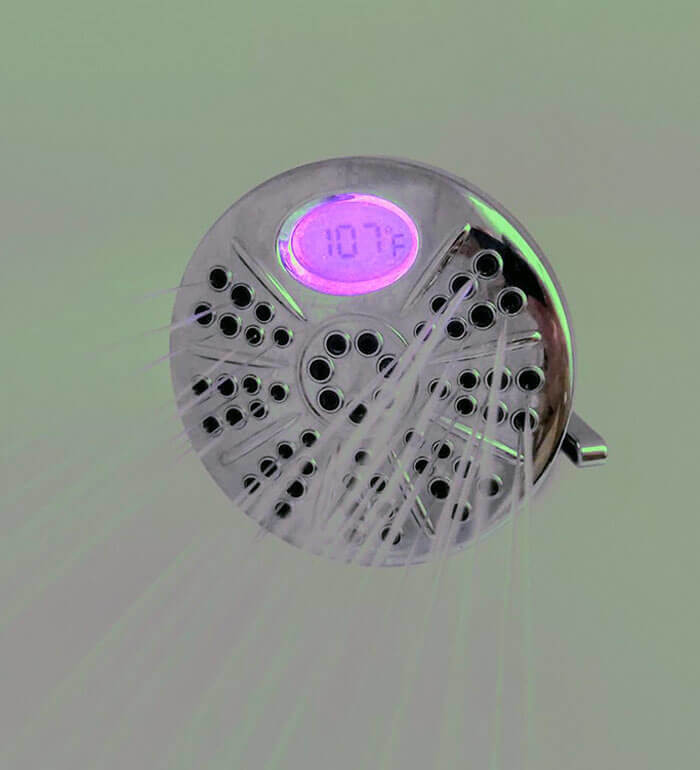 After a long day, the last thing you want is to be fiddling with the shower handle, and yet we do this all the time. This hotel finally got it right and allows you to dial the exact temperature during your shower.
4. The Most Adorable Towel Animal
Can we all just take a moment and appreciate how hilarious this is?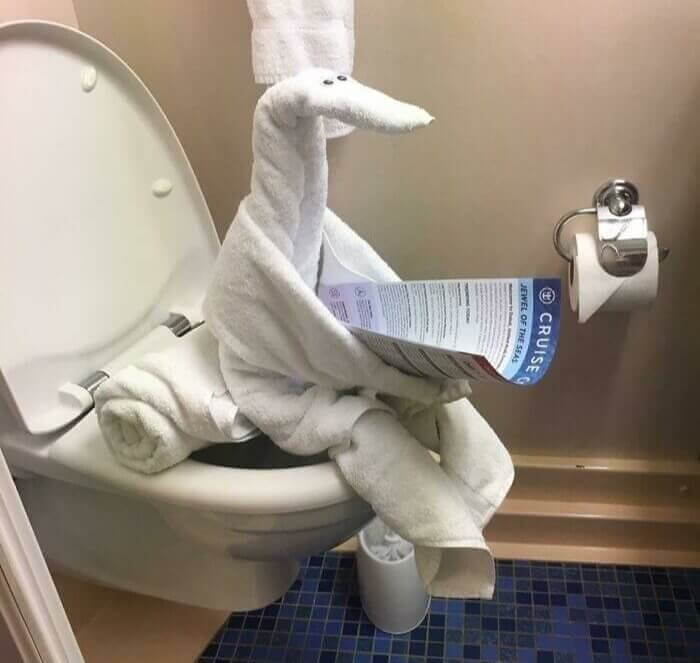 Most hotels will leave ample amounts of clean towels in the bathroom for their guests, but this hotel did something a bit different – they shaped their towels into animals and had them sitting on the bathroom toilet. And the towel is even reading a brochure!
5. The Hotel Left A Teddy Bear For This Woman's Daughter
Who said teddy bears are only for kids? This woman went to visit her parents for the weekend, and when they booked a hotel, they mentioned their daughter would be with them but didn't say her age.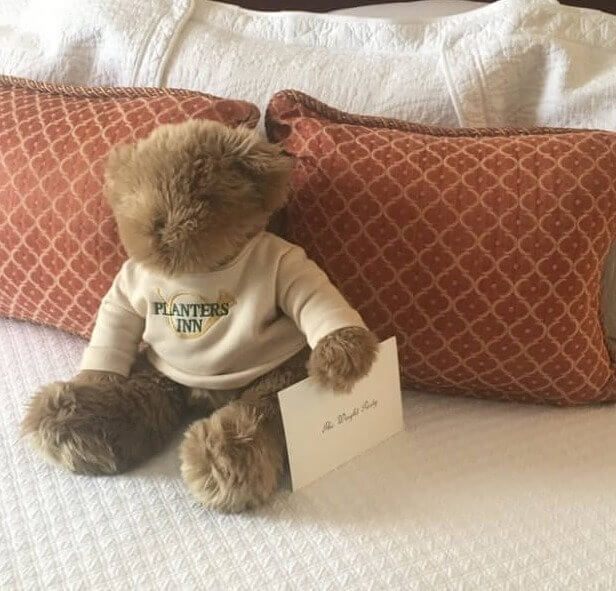 The hotel assumed the woman was a child and left a teddy bear in the room. How cute!
6. Fun Towel Designs
If you're into fun towel folding designs, this hotel is perfect for you. Most hotels will fold their towels in a pretty standard fashion, but this hotel really stepped up their towel game.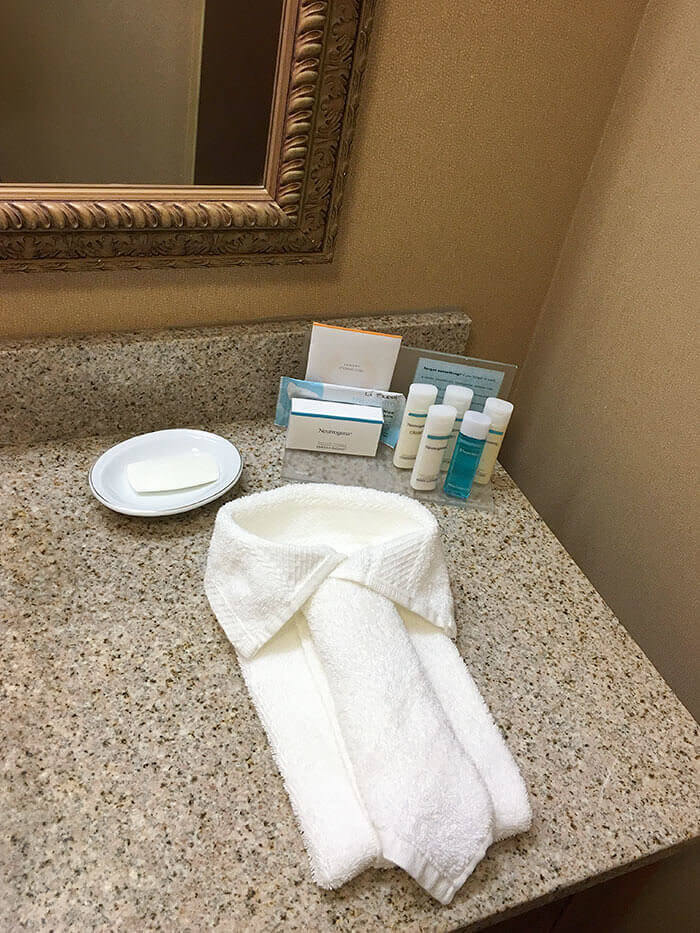 The one in the photo is a towel that's shaped into a suit and tie. How cute is that?
7. Glamping Indoors
Guests ask for lots of crazy things at hotels, and while some requests are denied, others are accommodated like this one. This woman said she missed out camping this year, so she asked the hotel she was staying at for a tent – in her room!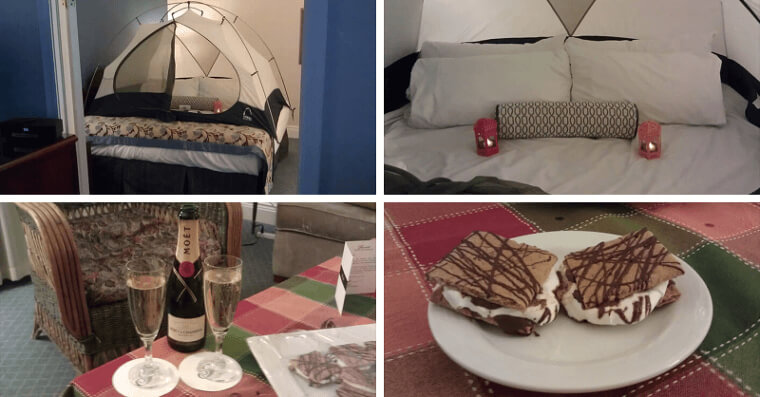 And believe it or not, the hotel gave her a tent, complete with lights, champagne, and smores. Incredible.
8. A Convenient And Fancy Way To Know The Weather
This is by the far the fanciest way to find out what the weather is outside.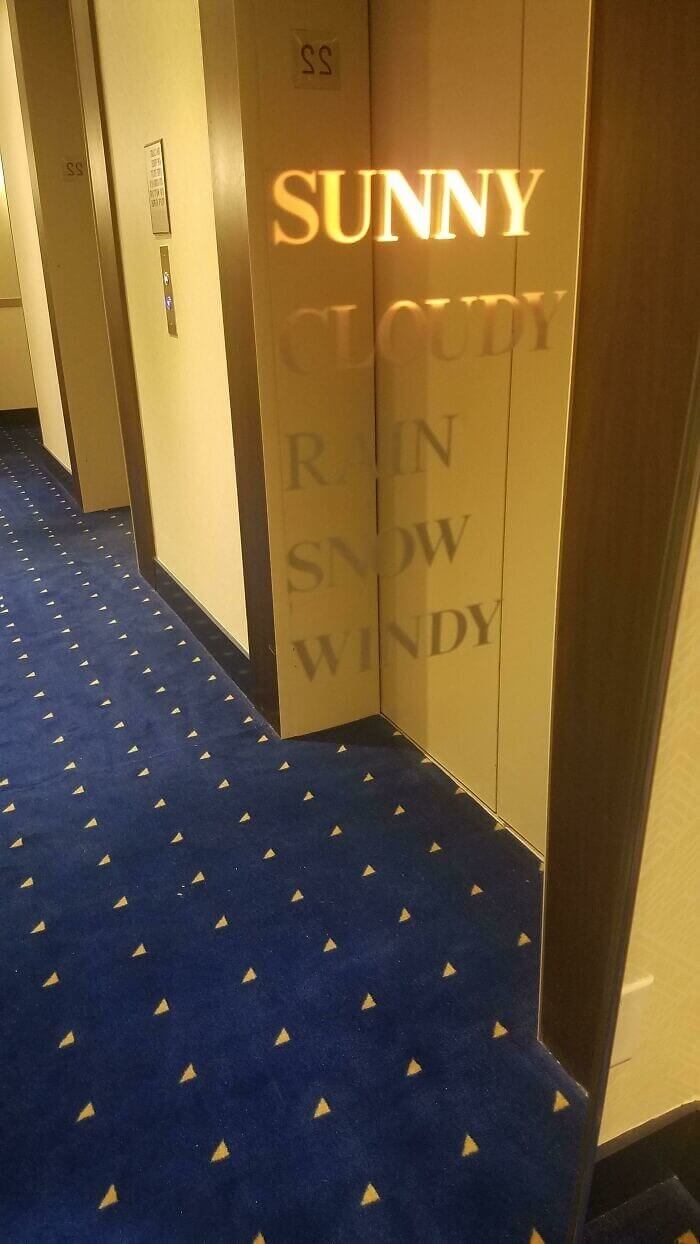 Most people just check the weather map on their phone, but this hotel went so far as to install a mirror that tells you if it's sunny, cloudy, rainy, snowy, or windy. And the best part is that it's all written in gold!
9. One Of The Most Incredible Hotels We've Ever Seen
This one is not so much a solution or request by a hotel guest, but the design is so unique, we had to add it to the list.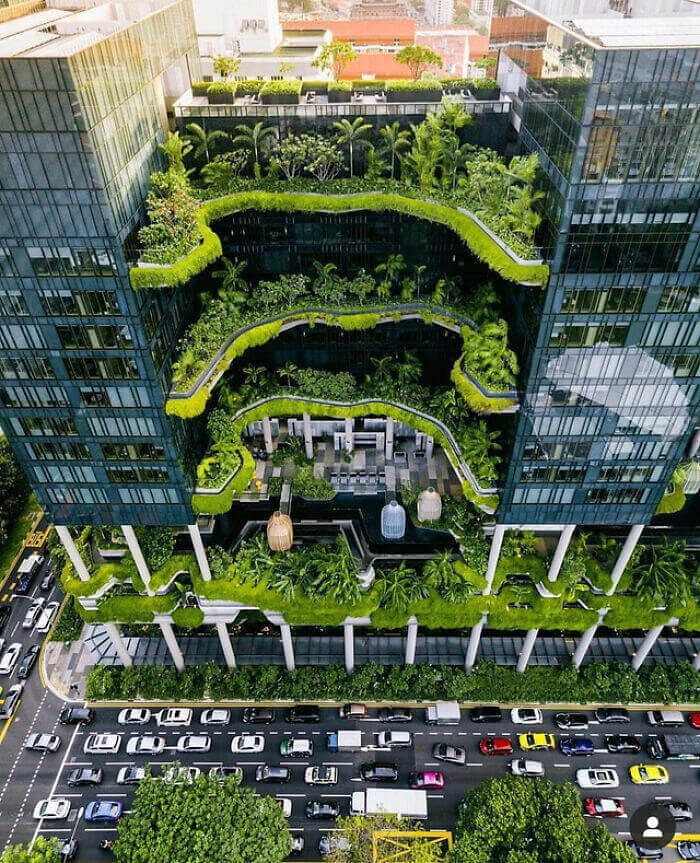 This stunning hotel in Singapore dared to design a structure that's so different from anything else we've seen. They added greenery throughout all the balconies, showing a beautiful contrast to the rest of the building.
10. It's Even Wearing A Tuxedo
How many of us can say that we've had our hotel food delivered by a robot? This hotel clearly upgraded by purchasing a robot to deliver food for room service.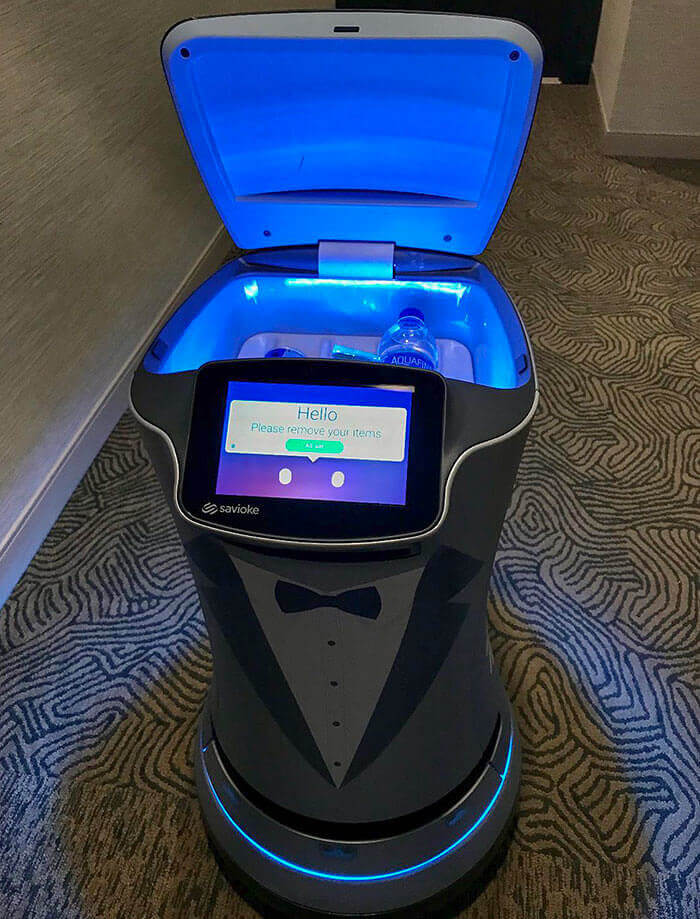 This guy ordered snacks and expected a person at his door, but was greeted by a refrigerated robot butler in a suit instead. How amazing is that!
11. Going From "Smart" To "Genius" Light Switches
Imagine you walk into your hotel room, and you see a whole bunch of light switches near each other. You have no idea which one turns on what, and you keep forgetting over the course of your stay.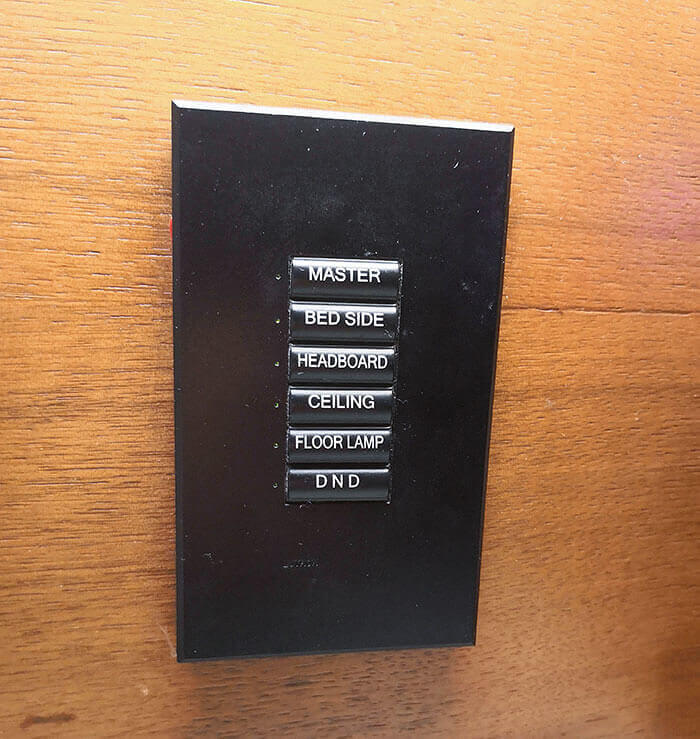 Wouldn't it be nice if the switches had labels? Every hotel should follow what this hotel did in the photo.
12. An Unusual Hotel Companion
Here's something we definitely haven't seen before. This hotel has monitor lizards that roam the hotel grounds and swim in the pool.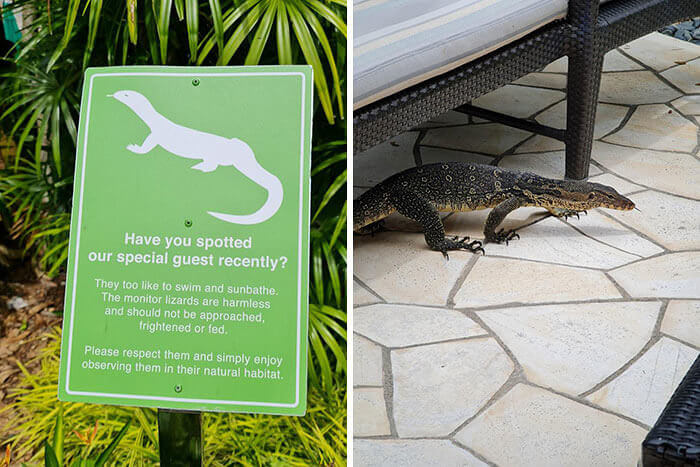 According to the sign, they are completely harmless and like to sunbathe and swim just like the guests. How many of you are cool with sharing a hotel with some friendly lizards?
13. No More Cell Phone Plans For Vacations
This sounds like an expensive investment but a really cool idea. Imagine if your hotel provided you with a travel cell phone that has unlimited data and free phone calls.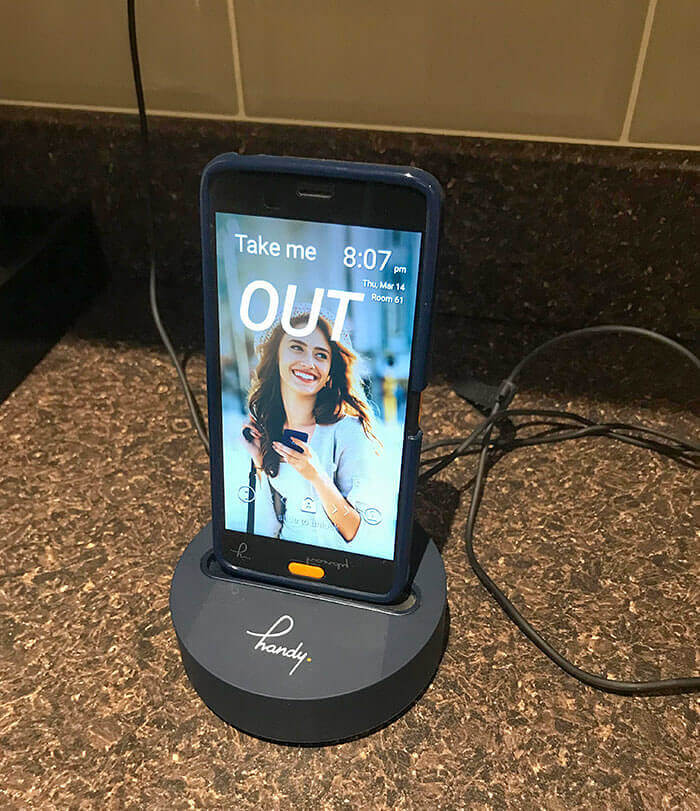 You wouldn't have to be stressed choosing a travel cell phone plan, which makes your vacation planning a bit easier.
14. Pampering Your Phone
Isn't this so adorable? If you ever wanted to pamper your phone, this hotel has you covered. Some outlets are placed very high on the walls of your room, making it difficult for your phone to lean on something, like a table or the floor.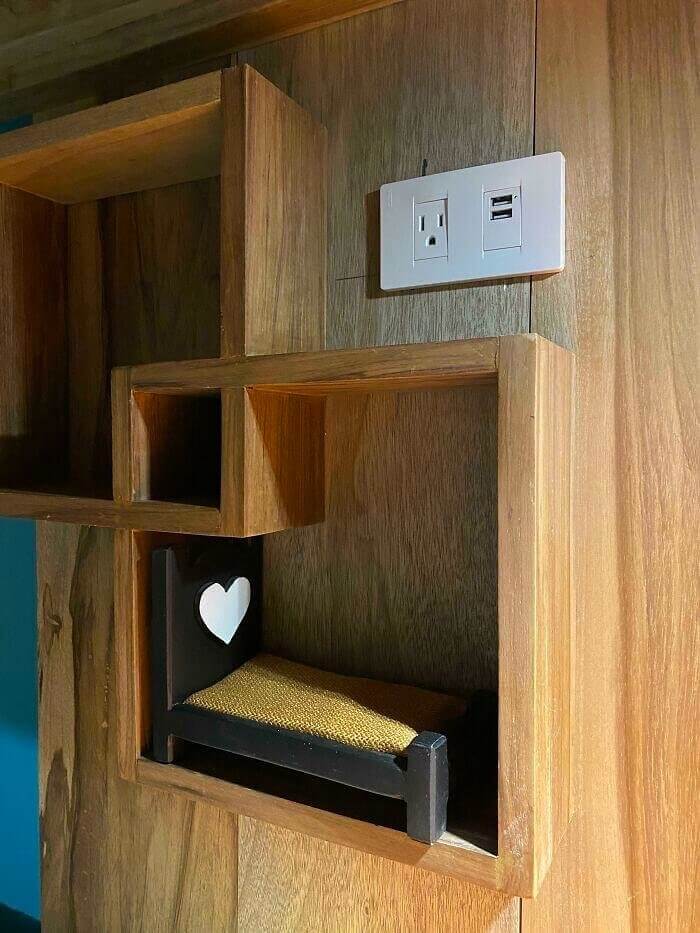 This hotel went above and beyond to solve the problem – it offers a cute bed for your phone when you charge it!
15. An Unbelievable Hotel Aquarium
How cool would it be if the hotel room you stayed at was also an aquarium? One couple checked into their room and took a picture of the tank that was filled with sharks, manta rays, and stingrays.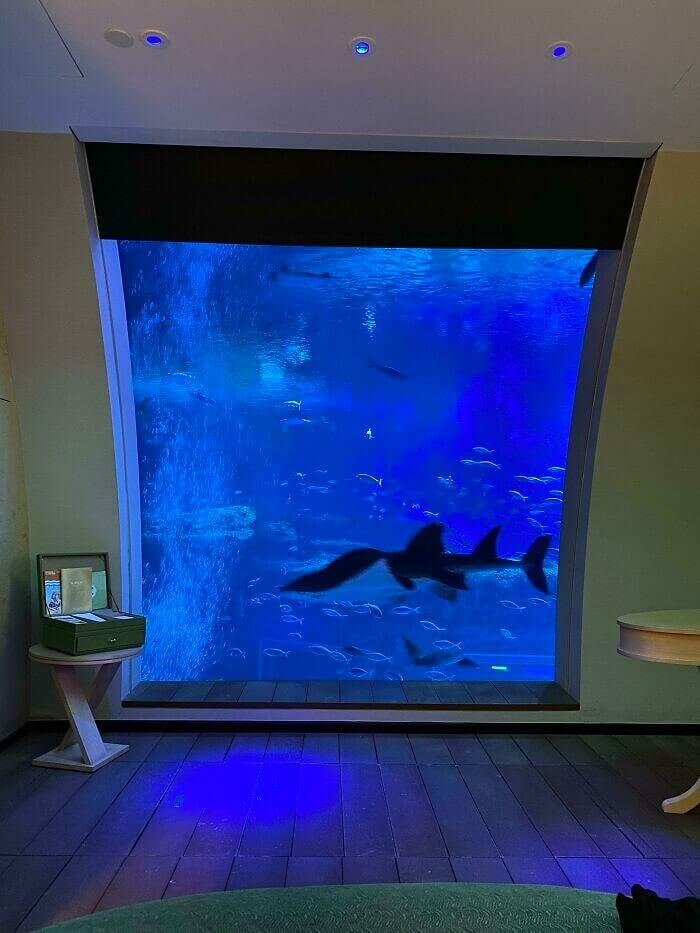 With a window like that, you could spend your whole trip just sitting in your room!
16. Labeling Your Pillow Preferences
Pillows come in many shapes and sizes, but they also come in different levels of firmness. If you ask your friends or family they'll all have different answers as to the type of pillows they prefer to sleep on.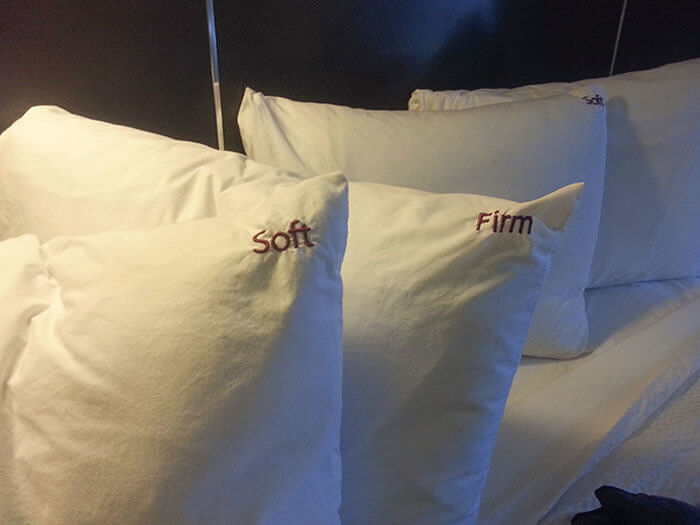 That's why this hotel decided to make it easier for everyone by letting them know which pillows are soft and which are firm.
17. Why Is The Exit Sign On The Floor?
If you're confused as to what's going on in this picture, you're not alone – we're also trying to understand why there's an exit sign on the floor. While we don't really know why we have a few theories.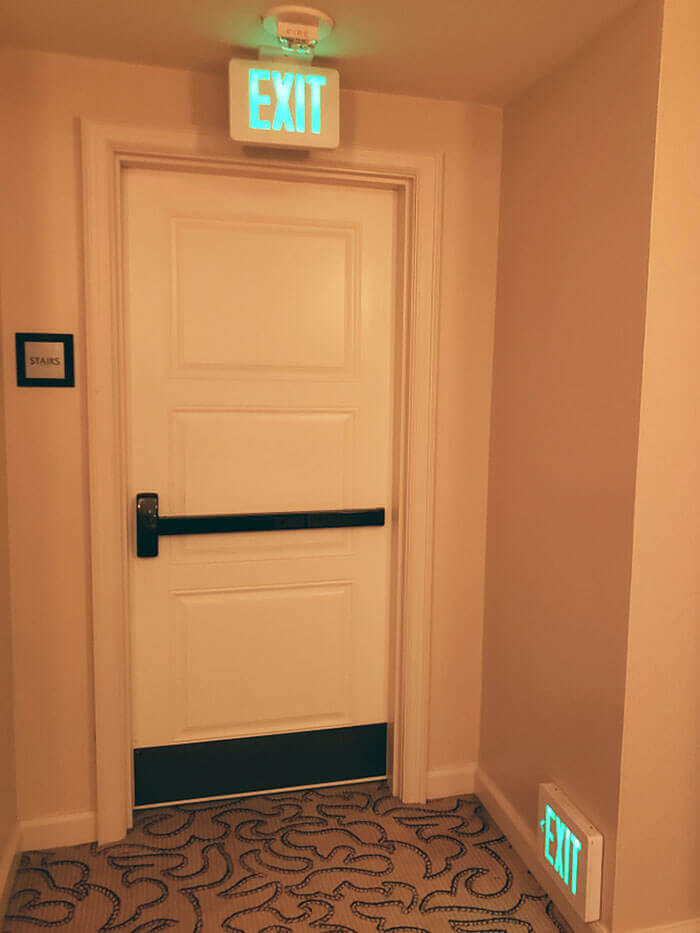 It might be there in case of a fire when you're crawling on the floor, or maybe for the animals that are living in the hotel (like the lizards we saw earlier).
18. Saving Water The Right Way
If you were wondering how to save water, look no further than this photo. This hotel in Japan decided to install toilets that have the washing sink place on top of them.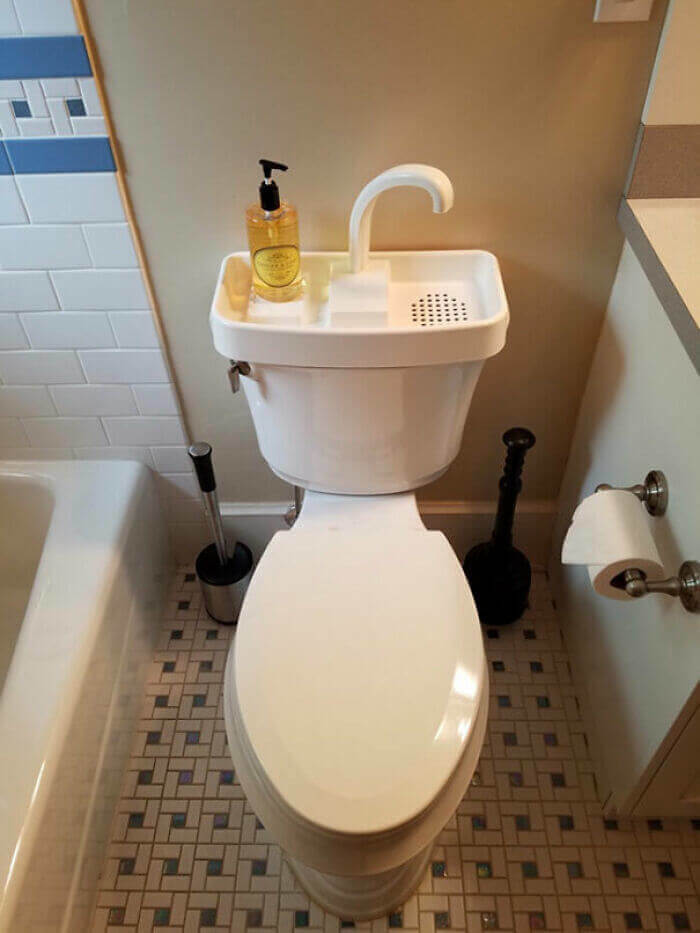 Basically, you wash your hands, and the water from the sink is then used for the toilet. Sounds like a great idea, but how are you supposed to stand to wash your hands?
19. We Should All Move To Iceland
We're thinking about moving to Iceland after seeing this photo. While most hotels just offer regular housekeeping, the Foss Hotel seems to be offering something extra – "mousekeeping."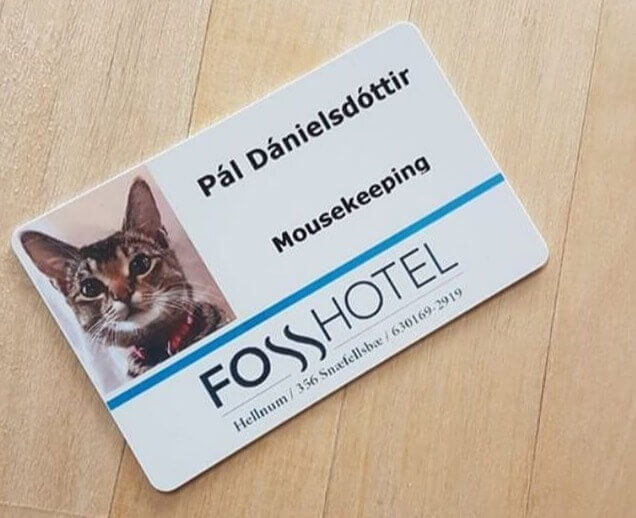 This is where cats provide a service in which they check for mice. And we can't help but comment on how cute this cat looks on his ID card!
20. Rubber Ducky You're The One
It's nice when your hotel gives you good shampoo and conditioner, but this place really went all out – they put rubber duckies in all the bathrooms!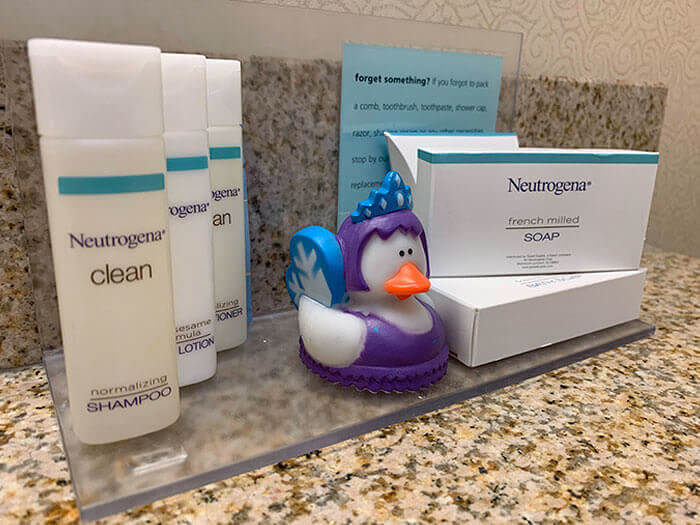 In case you missed your favorite bathroom toy when you were a kid, this hotel has you covered. And it's not just any rubber ducky – it's Elsa from the movie Frozen!
21. Being More Environmentally Conscious
If you're the kind of person who wonders if your water usage is affecting the environment, this flow meter is perfect for you. Most people don't think about the number of times they flush the toilet, but this hotel wants you to notice.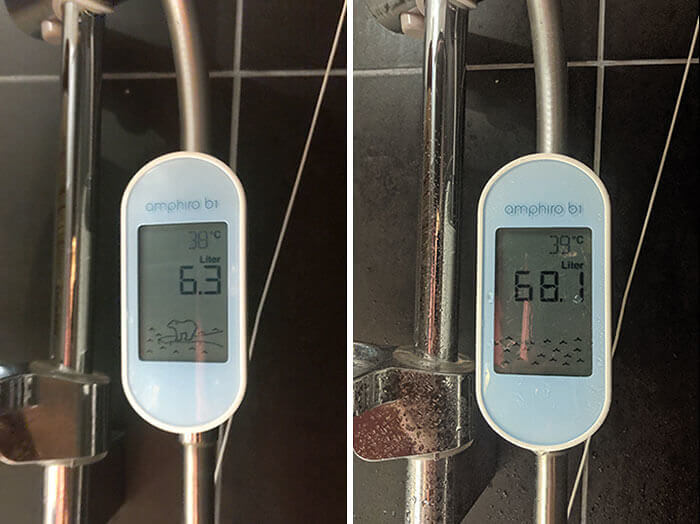 When you flush, it gives you the amount of water you used, and if you use too much, a polar bear disappears on the screen.
22. This Hotel Makes A Great Point
We've never seen a statement more honest than the one written here. While most people would simply have a yes or no policy against dogs, this hotel went on to explain why dogs are encouraged on their property.
This statement is not only accurate, but it's super funny, especially the last line, "So if your dog can vouch for you, you're welcome too."
23. Dark Towel For Removing Makeup
After a night out on vacation, you go back to your hotel room and take off your makeup before bed. But the towels in the room are usually white, so you wind up getting stains on the towel.
This hotel decided to add a black towel in every room specifically for makeup to avoid staining. There's only one problem with this solution – you can't see if the stains are there from the last guest!
24. Time Displayed On Every Side
How many times did you wake up in your hotel room with the alarm and have to turn the alarm to see the time?
Most classic hotel alarms have the time facing forward, so it's hard to see the time when you're on the right or left side of the clock. This hotel, however, fixed the problem by adding faces on either side of the alarm. Genius!
25. Going The Extra Mile For Their Gamers
How amazing is this hotel! When the staff at Hilton Garden Inn was doing maintenance, they saw that one of their guests left their video game running in their room.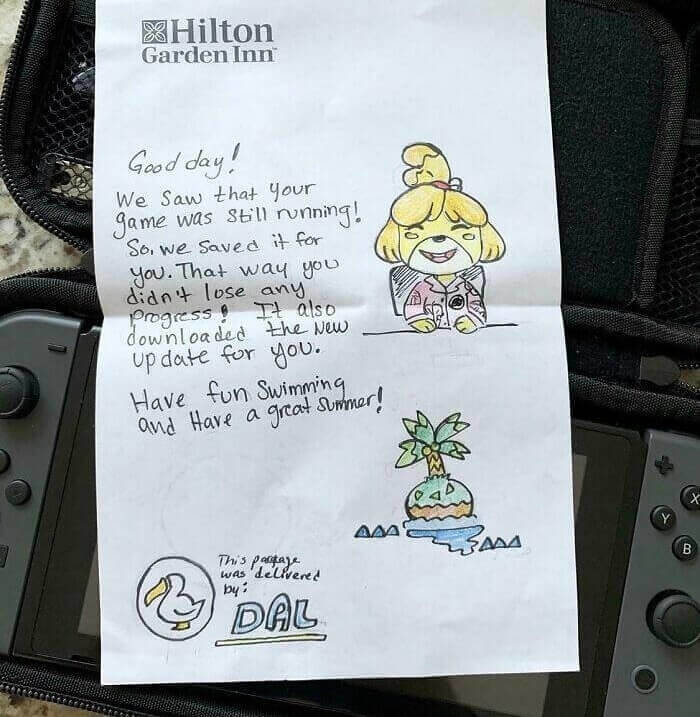 Instead of doing nothing, they left a cute note with drawings, letting the guest know that the game was saved. If only every hotel was this nice!
26. Those Meetings Are Probably So Interesting
Sometimes when a building is transformed into another one with a different purpose, the old designs are incorporated into the new one.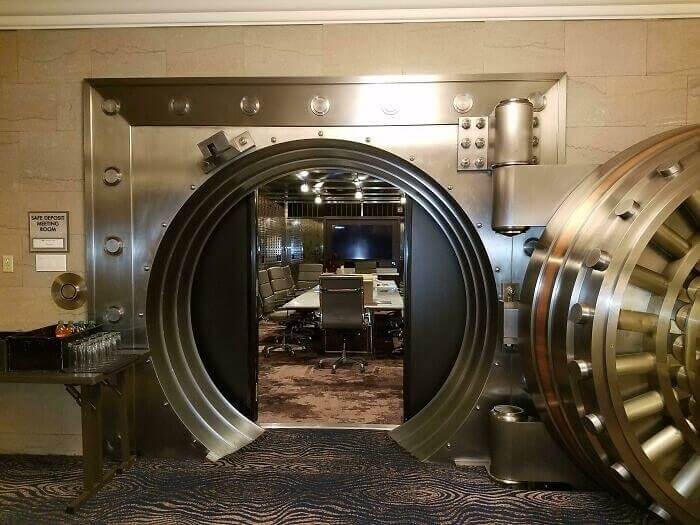 In this photo, a bank was transformed into a hotel, and they kept some of the old bank designs. The coolest part is that the vault is being used as a meeting room. How cool is that!
27. Pointing Towards Mecca
Every hotel should accommodate its guests to a certain extent. This hotel might have had a high number of Muslim guests, so they thought to incorporate an arrow on the ceiling that points towards Mecca.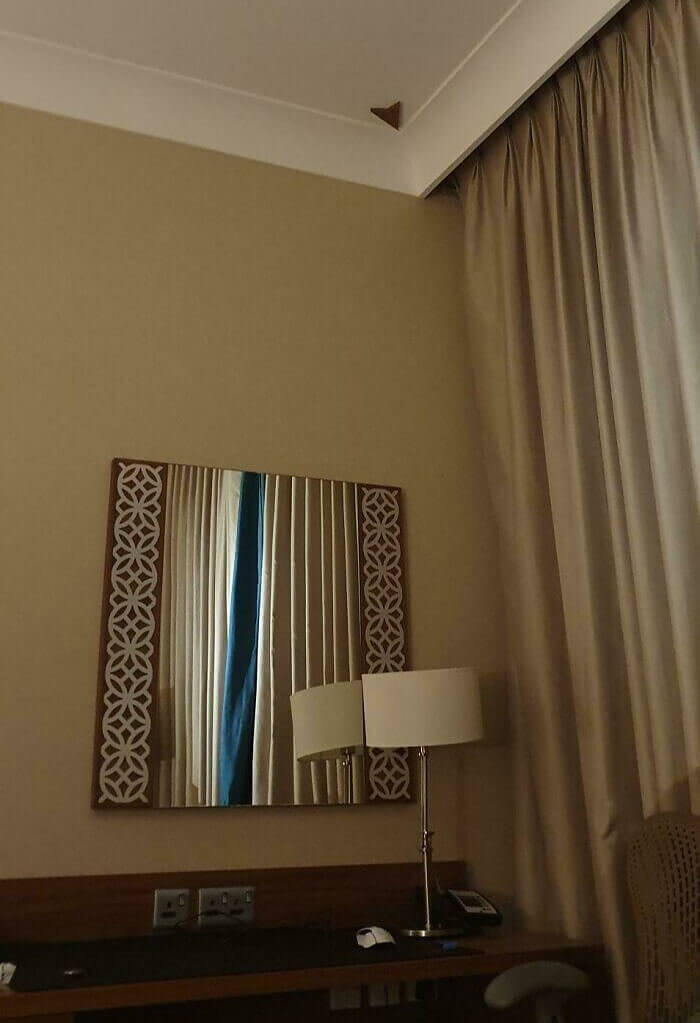 This way the guests would know which direction to pray towards, and it shows an extra level of hospitality.
28. More Options Other Than Just A Bible In The Room
Honestly, why should there be just a Bible in hotel rooms? Different guests follow different religions or none at all, so it makes way more sense to put The Constitution and the Declaration Of Independence in the rooms (assuming it's a hotel in America).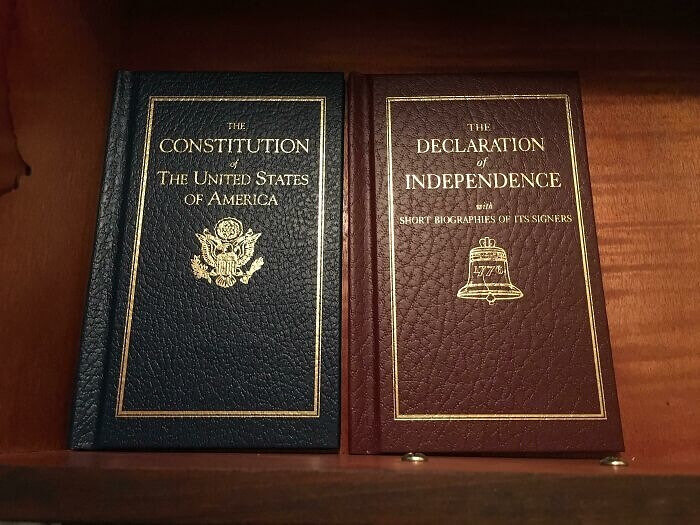 And it's practical too – don't do anything at the hotel that doesn't follow the laws of the country you live in.
29. The Perfect Doorknob Signs
Most hotel rooms have the standard doorknob signs – "do not disturb" and "please clean room." This hotel, however, thought it would be better to make the signs more creative.
Instead of simply writing the words on the sign, they provided funny illustrations to get the point across. Every hotel should have these!
30. It's Important To Clean Under The Bed
While hotel cleaning staff usually do a pretty good job cleaning the room, they sometimes forget to clean under the bed.
It may not be as important as changing the sheets, but dust can accumulate. This hotel wants to let their guest know that they cleaned under there with a helpful sign.
31. Secret Doors Are The Best
Who would say no to a secret door! While the first photo is a beautifully decorated room, the secret room behind it makes the place so much cooler.
When you pull the bookshelf towards you, the bookshelf is actually a door to another room that has Billiards. So after you spend some time reading, escape into the hideout and play some pool. Fun!
32. Not The Most Common Elevator Sign
It's definitely good to know what the weight capacity is in an elevator if a lot of people get on at once, but this hotel took it much further with this sign.
Not only do we know that the elevator can hold up to 1000 kilograms, but we now also know how many horses, bananas, and nickels it can hold as well.
33. Because Who Doesn't Forget Things?
As many times as we try not to leave anything in our hotel rooms when we check out, we tend to forget something. And more often than not, it's an important item like our wallet or keys.
Wouldn't it be great if your hotel made a checklist for you? Well, this hotel made one and we love it!
34. Taking Recycling To A Whole New Level
How cool is this setup! This space was originally a Boeing 747 plane and was converted into a hostel at Arlanda Airport in Sweden.
As you can see in the photo, bunk beds were installed, but the hostel kept the exact windows from the original plane. Next time we take a trip to Sweden, we're going to check it out.
35. This Shower Design Should Just Be The Norm
Let's talk about this cool shower design. While most showers have shelves inside only, this photo shows a shelf that is accessible both inside and outside the shower.
This way you can put items like your shampoo or body wash on the shelf without having to open the shower door.
36. The Best Solution For A Fogged Mirror
This one might be the smartest hotel room design on the list. How many of you step out of your shower to find the whole mirror in a fog?
Instead of having to wipe the mirror down, this hotel has a heater in the back of the mirror and it stays clear the whole time regardless of how hot the shower gets.
37. A Fancy Way To Write Reviews
In the time of desktop computers, laptops, and iPads, it's so rare to see a typewriter, especially in a hotel room.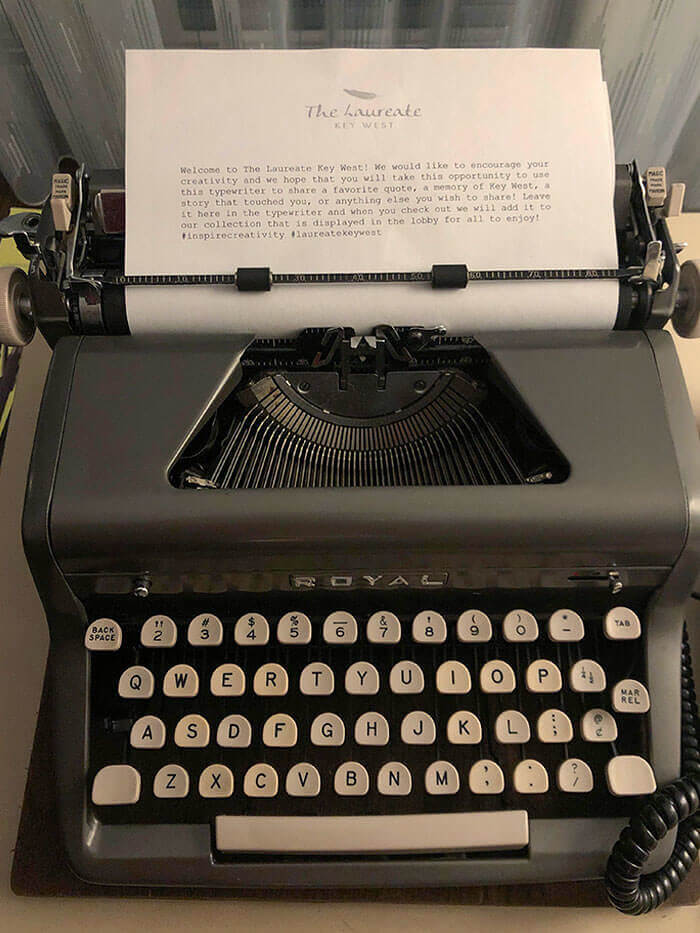 This hotel decided to go back in time and provided a typewriter for guests to write a review of their hotel stay. What a fun way to bring back some old-school nostalgia!
38. Because Everyone Needs Their Phones Charged
Nowadays, no one leaves on vacation without their electronic devices – phones, tablets, etc. How many times have you panicked that one of your devices will run out of battery?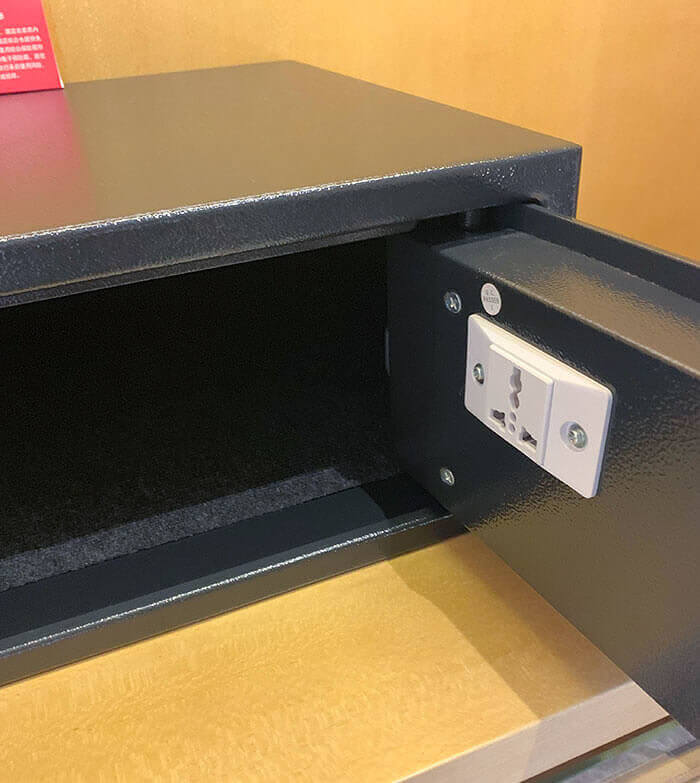 Well, this hotel thought it would be a great idea to put an outlet inside the safe that's provided for each guest. This way you can charge your phone in the safe while you're at the beach!
39. Fancy Hotel Water
Who doesn't get excited when the hotel you're staying at offers you flavored water! It's super fun when a hotel has free strawberry or watermelon water in the lobby.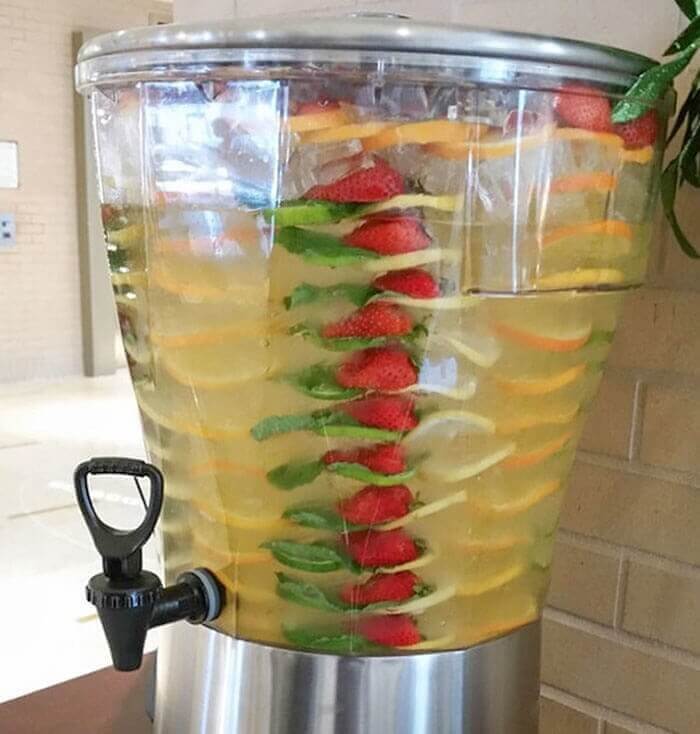 Only the one pictured here is a little bit more fancy than average – the fruit is stacked very carefully with lemons, strawberries, and limes. Impressive!
40. Super Classy
When hotels incorporate things from TV shows and movies, they tend to attract more attention. This hotel installed a replica of the TARDIS (Time And Relative Dimension In Space) time machine from the show, Doctor Who.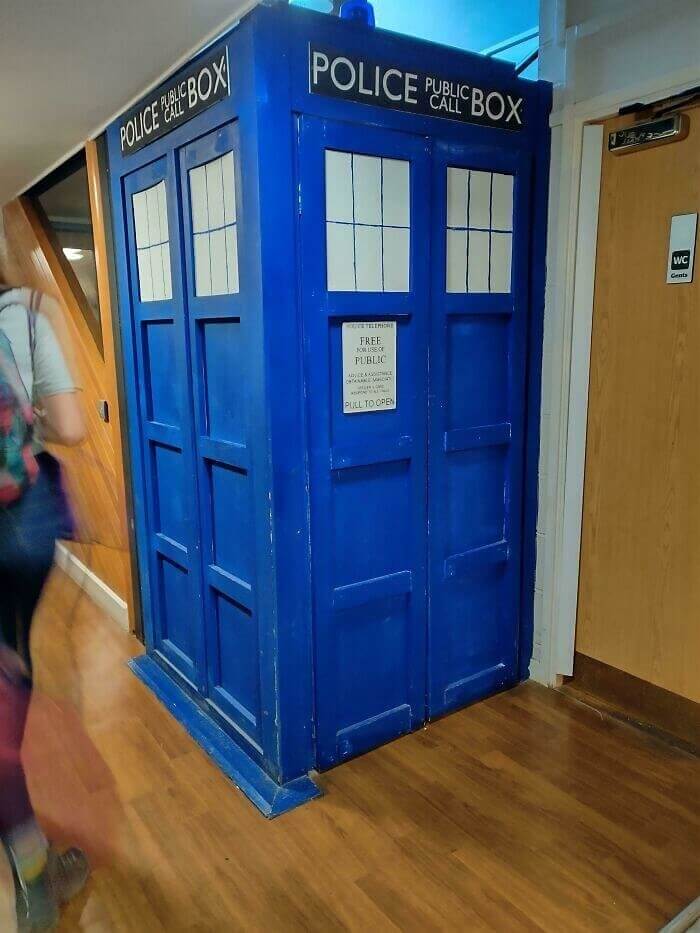 So for anyone who's a fan of the TV show, we found the perfect hotel for you!
41. Accommodating To Everyone No Matter How Tall
Sometimes we wish that hotels would be more accommodating when it comes to their guest's needs.
In this photo, one guest had an issue with the peephole because he used a wheelchair and the hole was too high up. The hotel acted in the best way and decided to include lower peepholes in all the rooms.
42. Beautiful Greenery
We did see this Singapore hotel earlier on the list but it's so beautiful we had to add it again, this time from a street-level angle.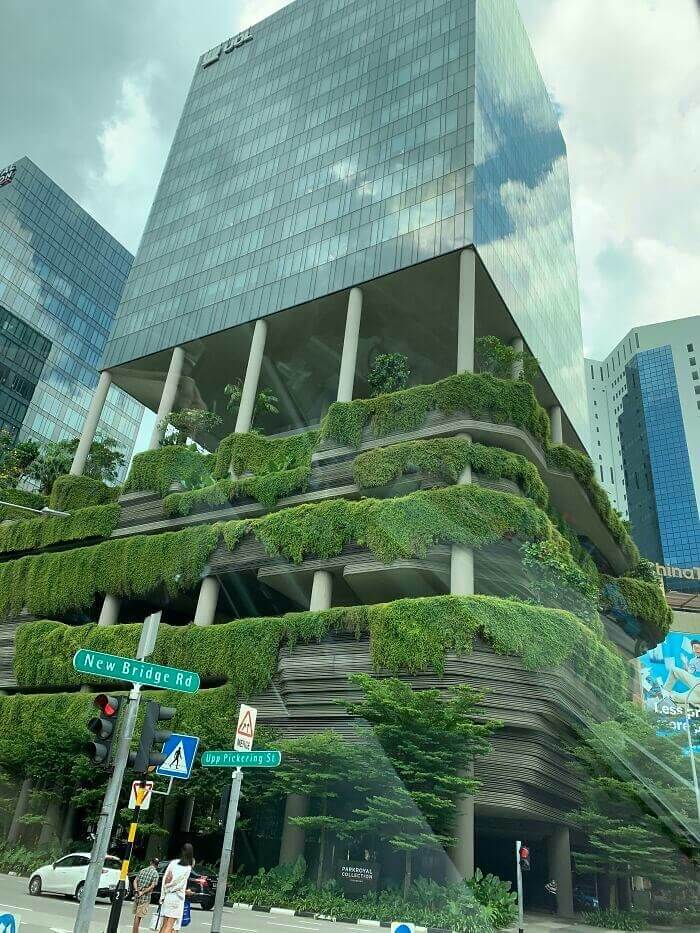 The greenery that spills onto the balconies and pillars is incredibly unique and so different in contrast to the rest of the buildings in the area.
43. Rent A Fish
Have you ever felt lonely in your hotel room when you traveled by yourself? Well, in Belgium, you can rent a fish for the night to keep you company in case you feel alone.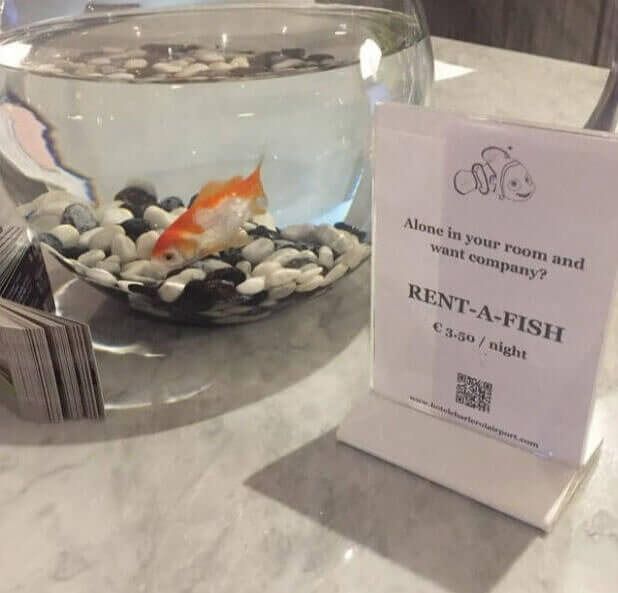 While this may seem weird at first, it's kind of sweet. The hotel is concerned and is trying to accommodate you in an endearing way.
44. Descending Floors Only
If you were ever wondering what an elevator looks like when all the floors are underground, this photo will help you.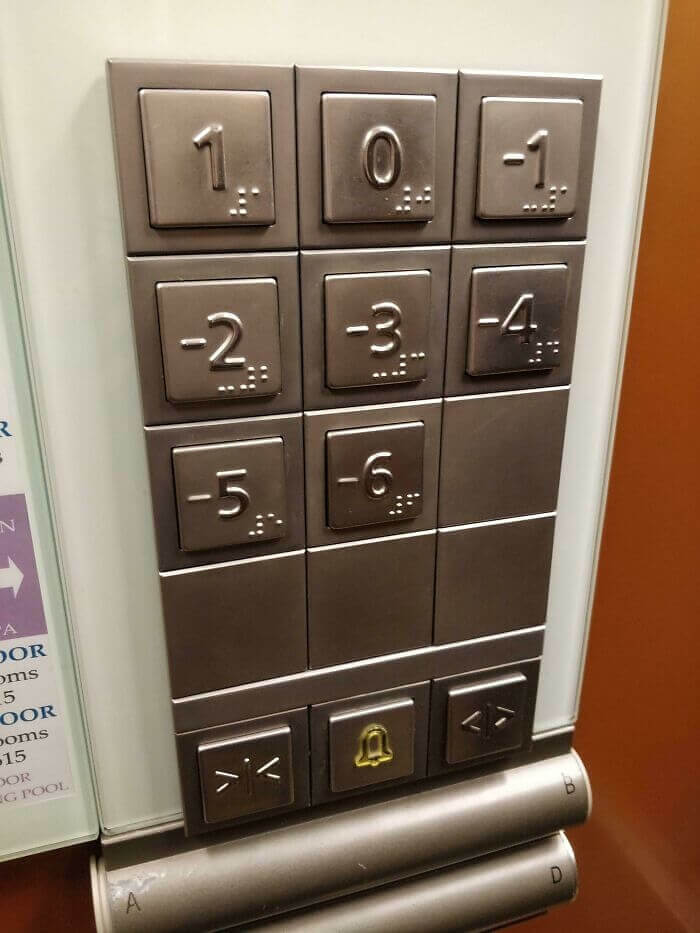 While most hotel elevators go up in numbers, this hotel descends into a cliff, so to be accurate, they labeled all of the floors in negative numbers. It looks weird, but it's pretty cool to stay in a hotel by a cliff.
45. Appropriate Shower Tiles
Some hotels really go out of their way with their interior designs. This hotel, for example, is located in a mountainous area, so they decided to design a mountain theme in their bathrooms.
​If you look at the shower wall, the tiles are cut into the shape of mountains! How amazing is that?
46. Chapel Hotel
Similar to some other hotels we've seen, this one was transformed from a different kind of building – a chapel! The windows are gorgeous and there's a ton of light shining straight into the room.
While some people may find it weird to sleep in a room that used to be a chapel, we think it's cool.
47. Hotel Or Brewery?
Sometimes when hotels used to have a different function and are transformed, parts of the old building are incorporated into the hotel design.
This hotel, for example, used to be a brewery, and the pipes were left as decorative space on the main floor. We think it adds a really nice touch!
48. The Coolest Lights
After looking at this photo, we're starting to wonder if the other hotels we've been at until now were boring. This hotel clearly didn't want to be like everyone else, so they installed lights in the hallways that shine diagonally.
The only downfall to this design is when you come with your kids – they probably won't stop running diagonally through the hallways all night.
49. Matching Water Bottle
How cool would it be if the hotel you stayed at provided a water bottle in the exact shape of the hotel building!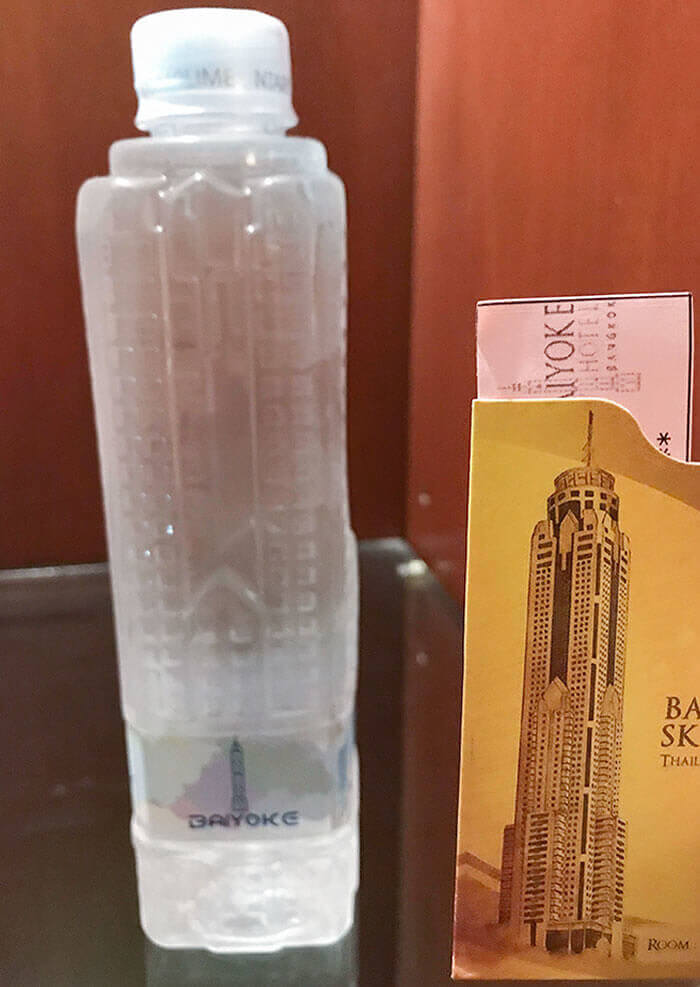 This person who went to visit Bangkok was surprised when she was given a water bottle that was a replica of the hotel building she was staying at for the night. While it's not necessary, it's definitely a nice gift.
50. Hotel Or Swimming Pool?
It's hard to believe that this bathroom wasn't originally designed as a pool. Imagine you're about to shower, and as you step into the bathroom, you're surrounded by tiles that say "2.5 feet deep" and "no diving."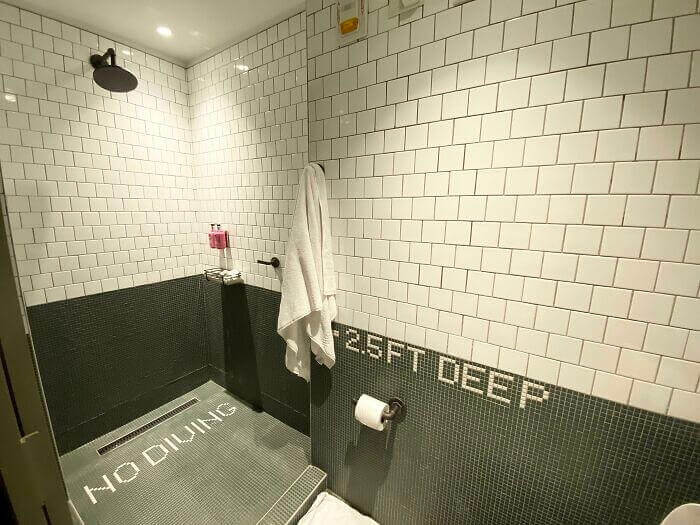 We're going to guess that the person who designed this has a love for swimming pools. Let's just hope no one actually fills the bathroom with 2.5 feet of water!
Strange Treasures Everyday People Managed To Stumble Across
Lily Tredwell
This article was originally published on Kueez
As a child, didn't you dream of finding hidden treasure? As we get older, those dreams sadly become a thing of the past for many of us. But sometimes, even in our ordinary adult lives, the most unexpected things can still happen! Imagine you're hiking, and you find a cool fossil, or you are gardening, and you see an ancient figurine – some unexpected discoveries can unlock a portal to the past or give un an intimate look into the lives of those who came before us. For these people, it was right at the moment that they least expected that they found the most incredible hidden valuables. So put on your treasure hunting hat because we found the most unbelievable and fascinating objects ever uncovered!
Found A Hummingbird Feather For The First Time
Unless you live in a place with a high hummingbird population, it is rare to see one of them zipping around from flower to flower. Their tiny wings beat incredibly fast and, in an instant, they disappear. However, someone found one of their feathers they left behind, and it is so pretty.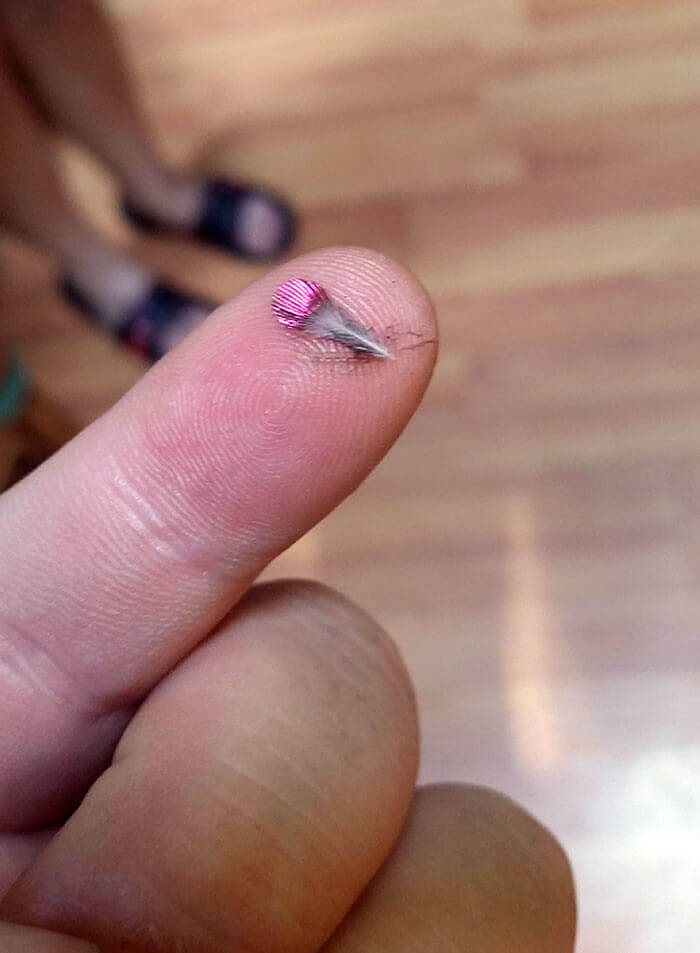 We knew hummingbirds were small, but we didn't realize their feathers are smaller than a fingertip. They must have excellent eyesight to spot this small thing on the ground. The pink part of the feather must have reflected some light, which caught their eye to help them see it.
Some Old Family Photos Of A Relative Hanging Out With His Pal Albert
While looking through some photo albums at his grandmother's house, he found pictures of her cousin hanging out with his good friend, Albert Einstein. Can you imagine telling people that your grandma's cousin was best buds with one of history's greatest physicists?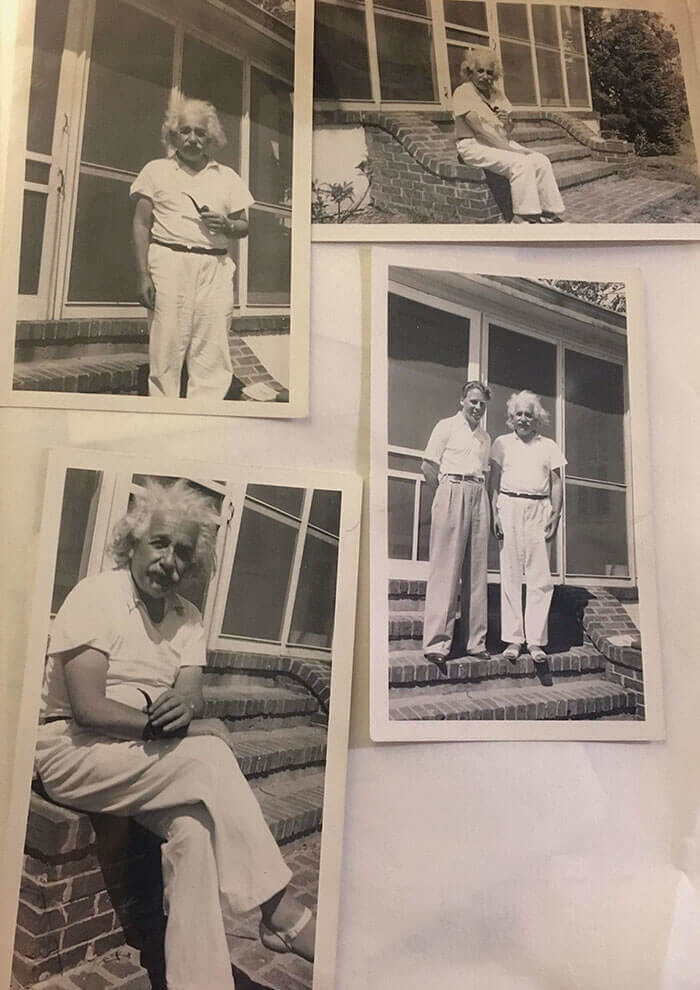 The kids must have called him Uncle Albert. When you take a look into your family's history, you never know what you might find. Your ancestors could have been friends with historical figures, and you would have never known.
A Baby Owl Was Hiding Behind The Fire Wood
How often do you see owls or baby owls? We are going to guess rarely or never because they are not that common. Surprisingly, while getting some firewood from outside, This woman found a baby owl hiding in behind the pile. The adorable little thing looked a little scared, but it was okay.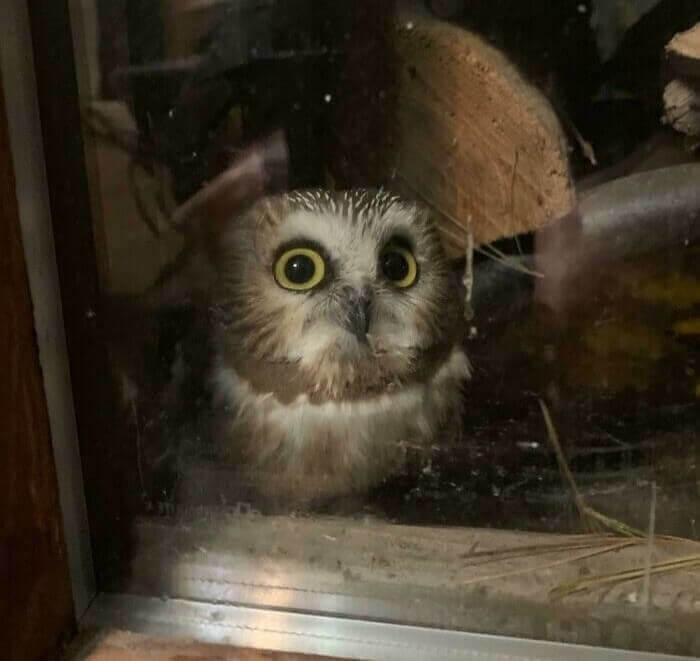 Have you ever seen anything more adorable? If they weren't dangerous, and it wasn't illegal, we would keep it as a pet. It looks like it could use a warm blanket and some love, but that is not allowed. Hopefully, he is fine outside and just getting some shelter in the wood.
Emma Did Not Care About The Alphabet Or Embroidery
You never know what kind of treasures you will find at an estate sale because the person could have many unique antiques. This person found this unique embroidery that a girl made in 1877. Although it is so old, the humor is like anything you would find in the present day.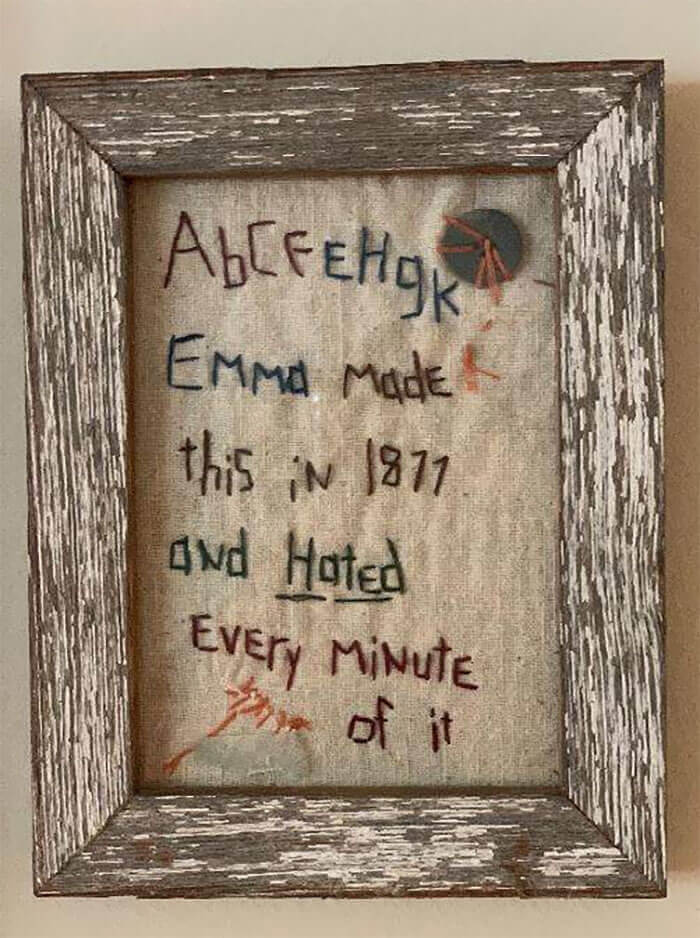 Whether it's writing the alphabet or sewing it onto a piece of fabric, people in every century dislike school work. This girl hated every minute of her embroidery project, and we understand that feeling. We are just imagining the dread on her face the entire time she was making this.
Rock Found At The Beach Is Full Of Fossilized Shells
When this person was seven, they thought they found a rock with fossilized shells in it. However, after many years and the help of everyone on Reddit, they realized it was more likely to be a piece of asphalt with shells in it. However, this person can pretend they have fossils if they want.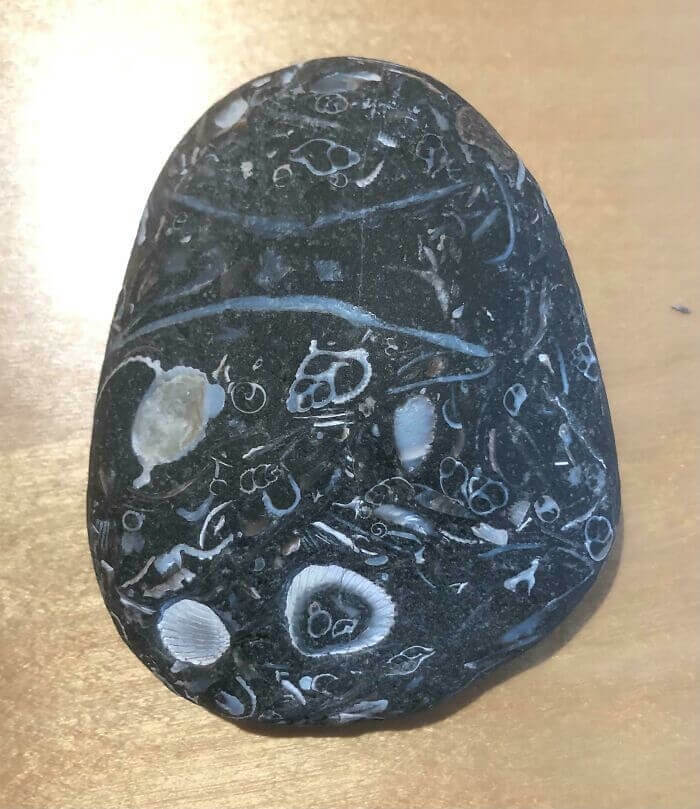 As children, we don't know the difference between a rock and asphalt, so we can't blame them for believing that. If we didn't know any better, we would also think it was fossils. Either way, it is still a cool thing to have in the house even if they aren't real.
While Running Down A Dirt Road, They Discovered Some Hidden Treasure
This person runs down the same dirt road all the time, and people are always leaving their trash on the side of the road. One day, he stopped because there was a box he had never seen before. He took the box home and found that it had money dating all the way back to 1621.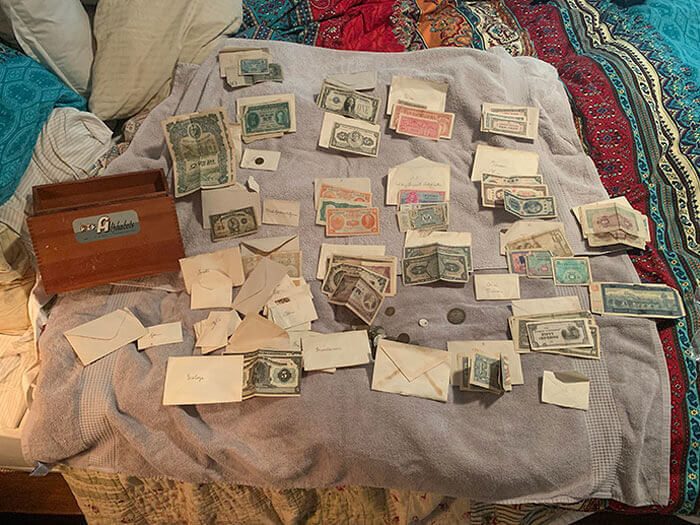 Some of the bills and coins were from countries that no longer existed, and a good portion of the bills were from the 17-1900s. He hit a goldmine in a pile of trash. A museum would probably pay a lot to add these to their collection.
Never Forget To Sign Your Work
When you find furniture on the side of the road, it could be absolute trash or a free treasure. This person found an old table on the side of the road, and it took them two years to find the inscription on the side. Now they have something even more special than they originally thought.
The person who made it was T.R. Boone, and he was a janitor at the University of Nebraska in 1914. His craftsmanship made for a beautiful table that stood that test of time. Today, they don't make furniture as nice, and things wear down so much quicker.
Heart Shaped Geodes Found In Uraguay
These two men look like they are holding matching BFF charms, but they actually found them while mining in Uruguay. These stone cold hearts are magnificent, and we want one for decoration. They are going to make someone very happy when they give these as gifts.
If this were a gender reveal, we would have finally found the most over the top way to share the baby's sex. They both have massive hands, and you know what they say about people with big hands; they have big hearts, of course.
Ancient Mosaics Found Under An Italian Vineyard
An almost entirely intact Roman mosaic villa floor was discovered just outside of Verona, Italy. These tiles could be hundreds or thousands of years old, and they still look better than our kitchen tiles that were installed only ten years ago.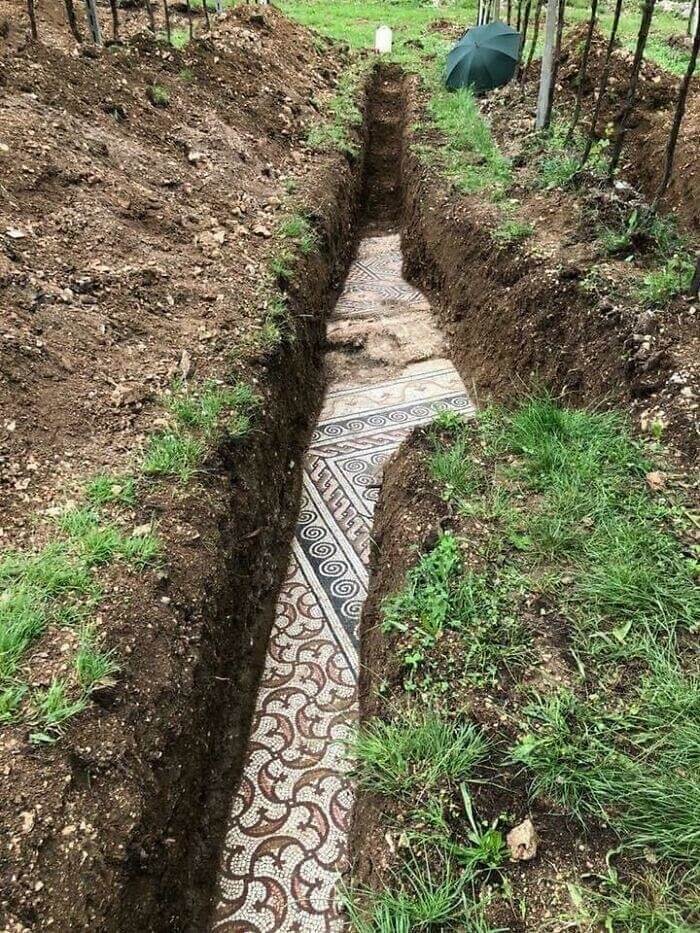 The Romans weren't messing around with their mosaics, and they did everything with such precise detail and accuracy. We wonder if this changed how the grapes grew or the flavor compared to spots where the tile wasn't below the vines.
After Moving Into A New House, They Discovered This Note Behind A Heating Vent
Have you ever left your initials somewhere before you moved out in hopes that someone would eventually find them? This person took it one step further and left behind a note with a little information about what was happening during that time. It took someone almost 50 years to find their letter.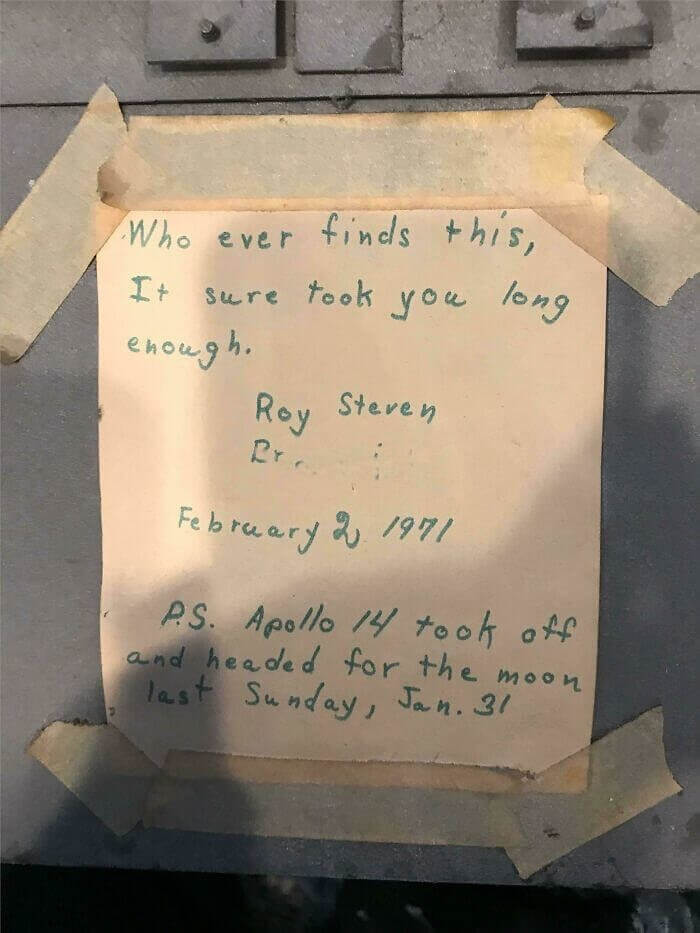 When the couple renovated the home they bought, the note was hiding in one of the heating vents. Shockingly, it survived all these years, but they should see if that man is still alive. They should also add to the note for someone else to find years from now when they eventually move out.
When The Cat Came Home, She Had A Note Attached To Her
Each day this cat goes on wild adventures, but she always returns home. Her owner never knew where she would go during the day until she came home one day with a note attached to her collar. Now the owner will know their cat is safe and sound whenever she leaves the house.
Since they found the first note, they sent one back with the cat's information. Now the people know who her owners are and what to do if she is ever injured. It's always better to know where your pets go when they wander off and that they are with good people.
An Ancient Figurine Found While Digging In A Garden
Someone found this figurine while digging in his garden, and he brought it to a museum to be inspected. He found out that it was probably from a grave dating back 3-4,000 years. It was found in Italy, and the person donated it to the Museum of Parma.
This seems like the kind of thing that would cause someone to be cursed because they removed it from a grave. We would have left it alone because you never know what kind of spells the ancient people put on their artifacts. This might be the reason this year was one big dumpster fire.
Someone Carved A Fox Into This Tree In The Middle Of The Forest
When people wander through the forest, we typically think of horror movie endings, but this person found something more pleasant and magical. They found this gorgeous fox carved into the side of a tree in the forest by their house, and it was like something out of an art museum.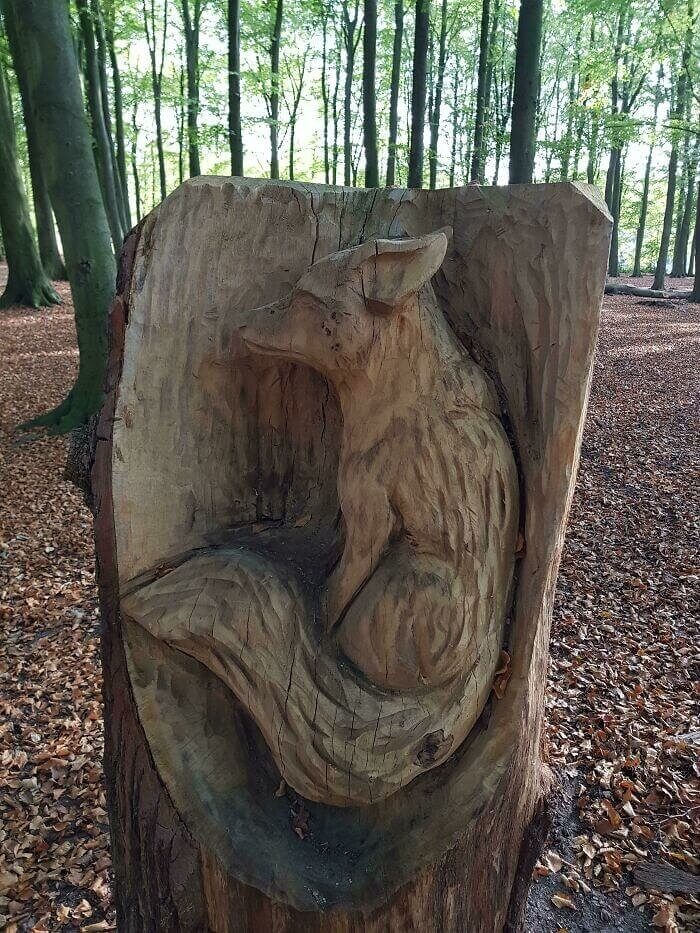 Whoever made this knew people would be able to admire it whenever they walked through the forest, but they should have signed their work. Maybe it has some magical powers, so if you pet the fox, you will be blessed with good luck for five years.
Birds Made Their Nest In The Pocket Of This Old Jacket
Although it wasn't intentional, someone left their jacket behind in the woods, and the birds thought it was the perfect place to make their nest. It is much warmer and cozier than a tree, and the flap provides added protection to their eggs. Someone might be missing their coat, but it is excellent for the wildlife.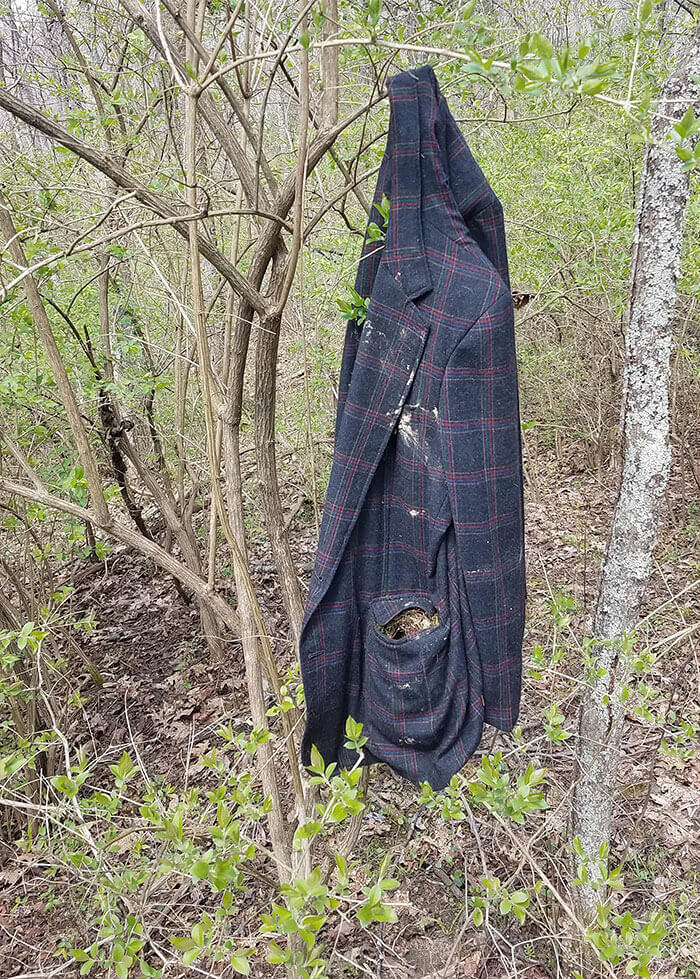 Maybe this person thought an animal would get more use out of the jacket than they would, so they donated it to the woods. However, there could be a more sinister story behind it, and we would never know. We can't imagine why someone would leave their coat and not return for it.
Did They Just Discover Fairies?
This person thought someone put a little house in the tree, but little did they know that this is a fairy's home. It might look like no one lives there, but they are just hiding because they can't let humans find out they are real. If you check the mailbox, you can find out whose house it actually is.
They come out at night and make sure the grass has dew on it in the morning, and then they return to their homes before anyone can see them. As long as we all believe in them, they will keep their magical powers. When we stop believing, that is when the trouble starts.
Went Looking For Shark Teeth And Found Someone Else's Teeth
Have you ever gone looking for shark teeth on the beach? It's a fun activity to dig in the sand and see what kind of sharks are in the area. However, you might find a few other things while digging around. This man and his daughter went looking for shark teeth, but she found another set of teeth that don't belong in the ocean.
The little girl found a set of dentures, and she couldn't control her laughter. We would be completely grossed out, but that is the difference between children and adults. Someone is probably still looking for those because it is not something you easily forget about.
Bought This Bowl At A Vintage Store Because It Was By An Artist That Inspired His Profession
This person is a woodturner, and they have always been inspired by one artist's work. That artist actually gave them the inspiration to pursue a career in wood making. While shopping at an antique store, they found this bowl that matched the picture in the book they had as a child.
After 31 years of looking at the picture of the bowl, they finally found the same one. It is almost like the bowl found him after all this time because he manifested it for so long. Now he can admire the work that inspired him every time he looks at it.
A Teeny Tiny Skink To Bring Color To Your Day
While gardening, this woman discovered a tiny skink with a bright blue tail. It is unbelievable how small this tiny creature is, but how much beauty it brings to this garden. That true blue rarely occurs in nature, so these are rare sightings.
Although it is tiny, the skink is beneficial for gardens because it eats insects that are harmful to plants. It is like a small security guard for your plants so that nothing else harms them. They also add some extra color, and they are pretty adorable.
Baby Bunnies Found On Easter Morning
The Easter bunny must have left its children behind because this person stumbled upon a nest of baby bunnies while walking through the neighborhood on Easter morning. They are so small and sleepy. Can you believe how cute they are? Hopefully, the mom isn't too far away.
The can is for size reference, which emphasizes how small they really are. They didn't touch the bunnies because that would make the mother abandon them. It seemed like the perfect way to start Easter even though there were no candy or chocolate eggs by the nest.
While Turning On His Old Game Boy, He Found A Picture Of His Dog From 1999
Kids today will never understand the amusement we got from our Game Boys. However, this dad was determined to show his son the wonders of the '90s toy, and while doing so, he discovered a picture he took in 1999. As the Game Boy came to life, he realized it was his best friend and childhood pet.
It brought a tear to his eye because he loved that dog so fondly, and he finally got to share it with his son. We would have broken out into tears if we saw this after all those years. Losing a dog is one of the hardest things to go through, which probably brought up some unexpected feelings.
This "Ancient" Book Is Actually The Coolest Flask You Will Ever See
The book title translates to "The Ancient Thirst To Read," which is fitting for this flask disguised as a book. It is the perfect addition to any boozy library or kitchen cookbook selection. This is one book people won't have a hard time finishing.
Next time someone randomly says they are going to the library, you might want to be suspicious of their real intentions. This would also be the perfect gift for the librarian who likes to add a little kick to her morning coffee.
Possibly The World's Tiniest Frog
This is probably the smallest frog we have ever laid eyes on. How is it alive even though it is smaller than a fingernail. When these are fully grown, they are only the size of a nail. If this is how small it is as a fully formed frog, then what does it look like as a tadpole?
How do people find these frogs when they are barely visible to the eye and blend in with the dirt. They must get hurt easily because people probably don't see them as they are walking or mowing the lawn. Hopefully, these little guys are safe out there.
A Handy Carrot
When you need an extra hand while making dinner, use the handy dandy carrot hand. With time it could grow into a whole carrot person. This hand-shaped carrot looks like something you could find in a vegetable horror movie. It would be like VeggieTales, but for adults.
Just imagine if carrots grew upwards instead of down into the ground, this carrot would be reaching out to grab you from the soil. They could claw their way out of the earth, into your kitchen, and turn the knife on someone. That is not a reality we want to live in.
While Renovating Their House, They Found 83 Gold Coins
Have you ever wondered what treasure was at the end of the rainbow? While renovating their home, these people found 83 gold coins at the bottom of the coal container. Some leprechaun is going to be angry about their missing treasure, and you do not want to mess with them.
Although we don't know how much this pot of gold is worth, it is still a cool find. There must be many annoyed people who have been in search of the end of the rainbow, and meanwhile, these people found gold right in their home.
Army Men Showing Off Their Yoga Skills
Who else remembers these army men from Toy Story? They were so funny, and someone created a version of them doing yoga. The little characters are supposed to be tough and ready for action, and these ones give them a calmer demeanor.
It's like they were in the middle of a mission, and a human caught them off-guard, so they had to freeze in strange poses. They have to stay nimble when they are in the field, and yoga can help that. We can almost hear them saying, "Alright boys, now into warrior two."
This Shell Looks Like It Has An Ancient Language On It
While walking along the beach, you can find so many different shells with unique patterns on them. This person found a shell that appeared to have an ancient language on it. Each little mark looks like it could be a symbol or letter of an alphabet from long ago.
While some people might see a regular old shell with some brown marks, other people see an ancient language. Our brains work in unique ways, but this person isn't the only one who thought they saw something on the shell. Some people thought they were alien markings.
Flyer Found In A WW2 Bomber Jacket
Generations before us experienced some crazy things between all the wars, the Great Depression, and other historical events. When we look through our grandparent's belongings, it is interesting to see what artifacts they saved from their colorful lives.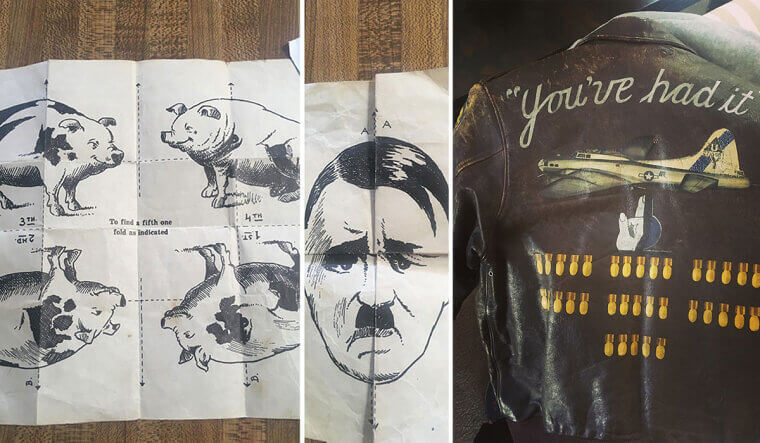 While going through her grandpa's belongings, this girl found a flyer in a WWII bomber jacket. The flyer was for airmen to know the enemy. All they had to do was fold the paper according to the instructions, and they would find the worst Nazi of all. It's almost an insult to pigs everywhere.
While Diving With A Metal Detector, They Found Someone's Missing Wedding Ring
Have you ever seen one of those videos where someone is proposing near water, and they drop the ring in the water? Sometimes they manage to recover it, and other times it seems like it is lost forever. When this man decided to break out his scuba gear and metal detector, he never knew what he would find.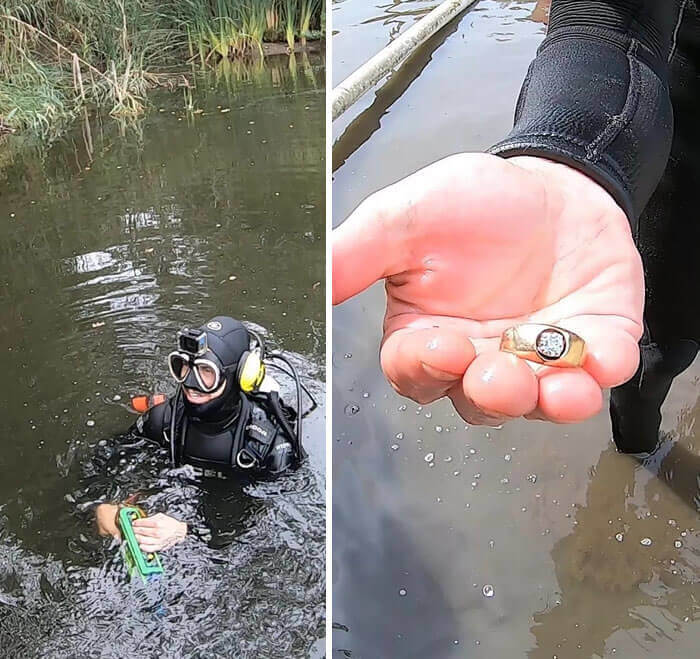 Luckily for one couple, he found a missing wedding ring that they lost five years ago. He also found many other valuables that people lost in the pond. It must have felt cool to return all these lost valuables to people who were missing.
A 100-Year-Old Italian Passport And Ticket To America
While going through his grandmother's attic, this person came across the great-great-grandfather's Italian passport and a ticket to come to America. After 100 years, this document was still in perfect condition and showed what it was like to emigrate back in the 1920s.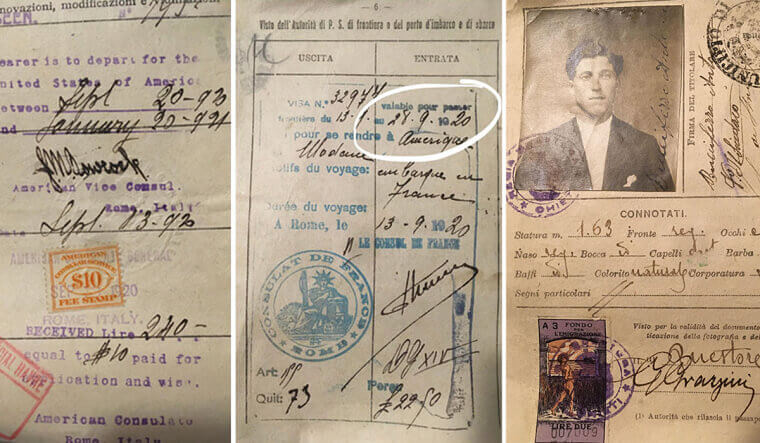 Passports used to look so much different, and anyone could have easily faked one of those documents. Today passports are so much more official than this. This is incredibly historic for this family because they can see how and when their family came to America.
Someone Left Behind An Origami Grasshopper On The Train
At first, we thought this was a real grasshopper because some of them are this color. However, after looking at it closely, we can see that it is made of a plant leaf. Someone got bored on their train ride and killed the time with some origami, but they left it behind once they got off the tram.
Maybe the person who made it hoped that people would continue to pass it on so that others could see their creation. It could be like a grasshopper train, and one day, that grasshopper could travel the entire world as people take it from place to place.
Uncovered A 100-Year-Old Time Capsule In The Backyard
Although time capsules are popular on TV shows or in movies, we don't know many people who have actually buried one. These lucky people found a 100-year-old capsule in their backyard, and there were interesting things in it.
They found some old coins, a picture, an elephant figurine, and a Christmas card. They tried to find out who owned the house before them, but it hasn't been an easy search. Surprisingly, it is a lot harder to track down people who live in a house 100 years before you.
A Mysterious Pink Grasshopper
If you are seeing this pink grasshopper, you will be blessed with ten years of good luck! Due to a genetic mutation, the grasshopper turned a vibrant shade of pink, and it is one of the most beautiful things we have laid our eyes on. Have you ever seen anything like this?
While searching in their backyard, the grasshopper caught their attention because of its color, and they couldn't believe their luck. At first, they thought it was a plastic toy, but then it jumped and scared them, and they realized it was real.
Tiny Starfish Fossil Discovered At The Beach
Oh no! Patrick Star got stuck in his home, and it turned him into a fossil! Spongebob must be missing his pal, but something like this was inevitable because he wasn't the brightest citizen in Bikini Bottom. At least this person can hold onto the star forever.
Have you ever wondered what happens to falling stars? Well, this is what we think would happen because stars generally fall out of the sky and onto rocks, right? It is so perfectly formed, and such a cool thing to find at the beach.
While Chopping Wood They Found A Log With Beautiful Colors Inside
If you have ever chopped wood or seen pre-cut logs, you know the insides are normally neutral wood colors. However, something happened to this tree, and the inside turned different shades of purple. How does that even happen, and where can we find logs like this?
It must be a type of fungus infecting the tree that made it change colors. The woodturner from before could make a beautiful bowl out of this, and we would pay for one of those bowls. It would be such a unique piece to add to any dish collection.
Someone Is Missing Their Elmo Toy That Is Now Covered In Moss
We can only imagine how sad this child must have felt when they lost their Elmo toy in the woods. If we lost our childhood stuffed animal, we would be devastated. It was sitting there for so long that the entire thing grew moss and covered all the red fur.
At first, we thought this was a Yoshi toy because it looked like a turtle and it was entirely green, but you can still see some of the red on its feet. We hope the child isn't too devastated about the loss of their toy, and they got a new one to make up for it.
Someone Hung A Random Painting In The Middle Of The Woods
Like the person who found a fox carved out of wood in the forest, you never know what you might find in there. Someone decided to hang a painting on the tree and leave it for another person to discover. Unlike the fox, this one looks more like the scene of a horror movie.
Just as someone goes to look at the painting, and they are distracted, the bad guy sneaks up behind them and snatches them. We can see Stephen King writing something just like that and scaring the pants off his readers.
Rare Red Fox Agate Or Alien Egg?
Have you ever found something that was so unique looking but you had no idea what it was? This person found a rare red fox agate in their backyard, but they had no idea how it got there or how it formed. It took them a while to figure out what it was at first.
These are extremely rare, and people sell them for hundreds of dollars. This one is huge, so they could probably get a good chunk of change for it. However, we would hold onto it as a unique decoration for our homes. It is definitely a conversation starter.
A Voting Ticket From The Civil War Used As A Bookmark
This piece of paper is from the Civil War, so it dates back to the 1800s. Most pieces of paper do not last that long if they are not properly preserved, so someone must have taken good care of this. It was found in an old Shakespeare book so that the sunlight couldn't damage it.
This is what voting tickets looked like long ago, and today there are fewer names on the ballot. Instead of having a divided nation, there are fewer things for people to vote on. If you look closely, people ran for the coroner, treasurer, and register of deeds. Today, we don't decide on some of those things.
Old Love Letters Found In The Wall While Renovating Their Home
When was the last time you sat down to write a letter to someone that wasn't a holiday or thank you card? With all the technology we have, no one really writes letters anymore, and getting mail like this is not common. When these people were renovating their home, they found something so sweet hidden in the wall.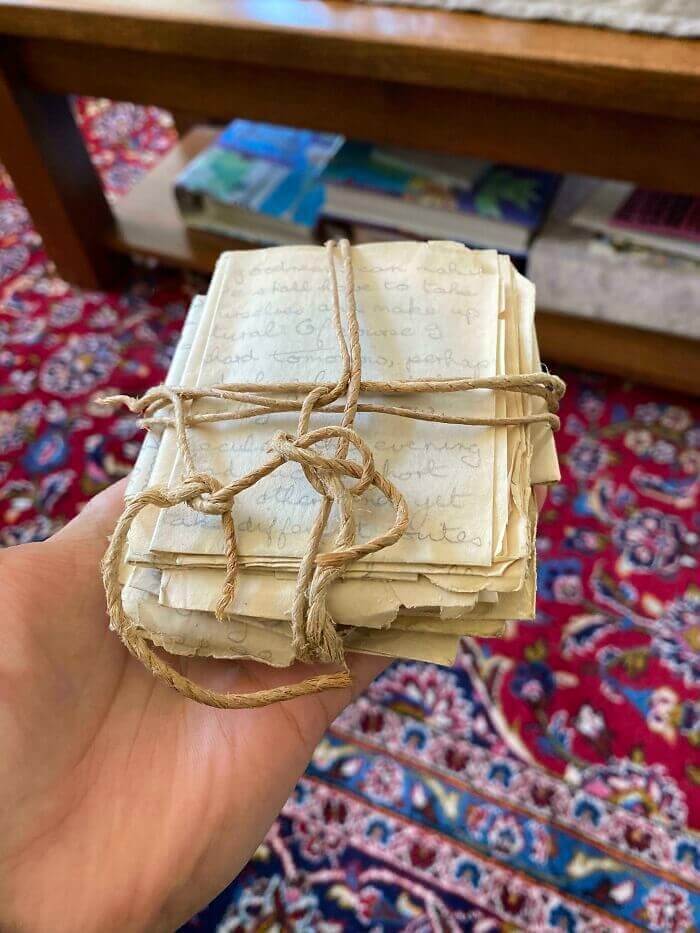 They found a stack of love letters stowed away like someone was hiding them from their spouse. It would be nice if the people found the owners or descendants of the people who wrote or received the letters. They could look back on a beautiful love story that was hidden away for years.
They Finally Found The Leprechaun's Treasure
Why did people use to hide money and personal belongings in the walls of their homes? It seems like a common thing for people to find hidden treasure while they are renovating old houses. After this couple bought a house, they found a tin full of silver dollars hidden in the crawl space above their room.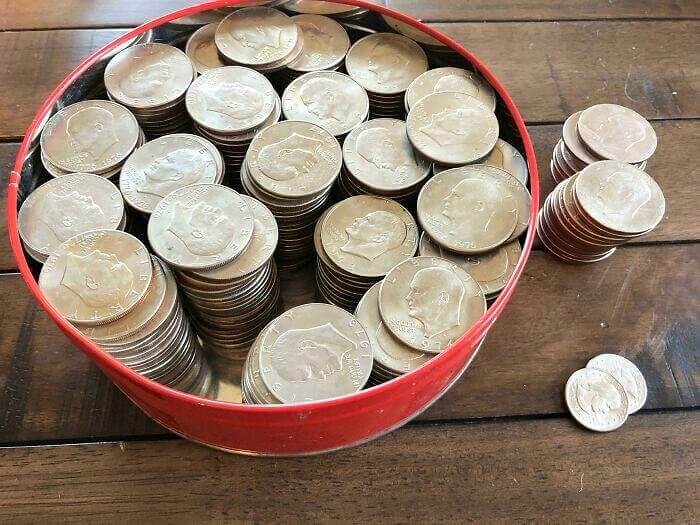 It makes us want to rip out the walls and start a treasure hunt in our home to see what we can find. There has to be something interesting hidden here, or it won't be worth destroying the walls. We don't know how much these are worth today, but they could have found a good amount of money.
Mike Wazowski Forgot To Take This Door Back To The Factory
Like a scene straight out of Monsters Inc, this door was found on the beach without any explanation. Is this how Mike and Sully visit Boo? They must miss her after all these years, and meeting at a beach doesn't sound like a bad place for a reunion.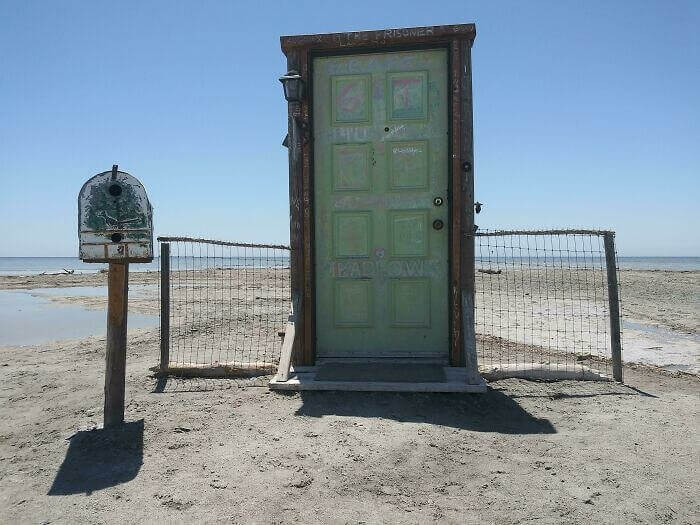 Who would leave a door and mailbox on the beach, and how did they move it without anyone noticing? They must have been very careful not to get caught in the process. However, that still doesn't explain why it's there. Maybe it is part of a guerilla art exhibit.
All The Frisbees People Lost In The Pond
If you play frisbee, you know not to throw it near a body of water or near a flat roof because if it gets stuck, you won't see it again. When this person went swimming in a pond, they found all the frisbees that people had lost over the years, and their stack was impressive.
They will never have to purchase a new frisbee again because they have a lifetime supply. He must have thrown his own into the pond and went in to fish it out. Instead of just one frisbee, he hit the jackpot.
Almost Choked On This Pearl
People have thought of pearls as one of the finest materials for jewelry throughout history, but people often forget or don't know, that they are caused because of parasites in mollusks. The mollusk defends itself by creating layers around the parasite, and then a pearl is formed.
When this person was eating an oyster, they almost choked on the pearl. If you think about how they are formed, pearls seem kind of gross despite how beautiful they look on the outside. We wouldn't want to have this in our mouths.
Not The Kind Of Note You Want To Find In A Hotel Bed
Although hotels are fun to stay at because it means you are on vacation, sometimes they aren't the most sanitary places. Despite the full-time maids, you can't always guarantee that you are getting a clean room. This person found that out the hard way when they discovered this note in the bed.
The person that stayed there before them must have suspected that the staff wasn't doing their jobs, so they left a not to prove that the sheets weren't changed. Luckily, or unfortunately, depending on how you look at it, the next guest found the note and realized they almost slept on someone else's dirty sheets.
A Shell Hiding In Their Sea Salt So You Know It's Genuine
How can you guarantee that your sea salt is real? If it has a shell in it, you know that it actually came from the sea. Although that is not always the case, it is a nice thought because the shell could have gotten mixed in when it was being extracted from the ocean.
Some people might be grossed out to find things in their salt, but we would be fascinated to find a tiny shell. As long as there is nothing inside the shell, we wouldn't be too uncomfortable with it. How did they use so much without realizing that was mixed in?
A Creepy Alligator Gar Skull Found While Hiking
Although this looks like some prehistoric animal skull, it is actually something the lives in freshwater lakes and bodies of water in North America. The alligator gar is a type of fish that has the mouth shape of an alligator. Its sharp teeth could deliver a strong and painful bite to people swimming near it.
There haven't been any document attacks on humans, but you never know when they will strike. Their eggs are also poisonous if consumed by humans. Traces of this fish date back 100 million years, and it is not surprising because it does look like a dinosaur.
An Old Beer Bottle Formed Into A Mini Ecosystem
Don't worry; no alien babies are forming in this bottle. It is just a mini-ecosystem that formed inside an old beer bottle on a mountain. The moss must have grown inside, and the moisture provided the perfect environment for it to thrive.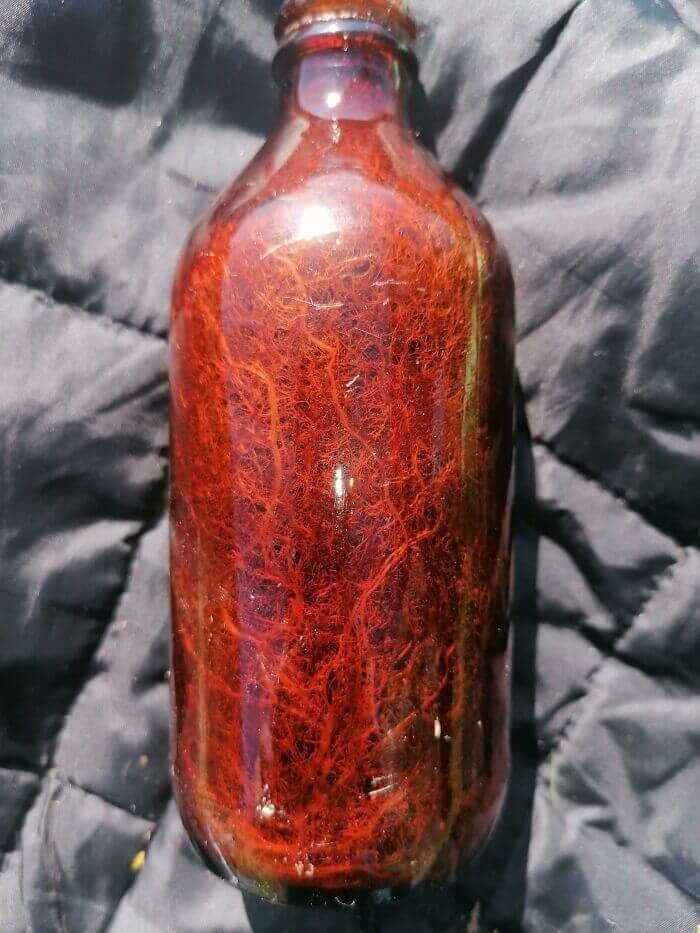 Maybe this is how they came up with the name for root beer. The vibrant red color is beautiful, but how did it grow even though the cap was still on it? Did someone add water to it, or is this something that occurs naturally? We have so many questions.
The Journal Had Three Vials Of Blood Attached To It
Is anyone else getting Tom Riddle's diary vibes from this creepy journal? It was found with three vials of blood attached to it, and we can only imagine what kind of dark magic is hidden inside it. We would not have touched this or moved it from the hiding spot in fear that we would be cursed forever.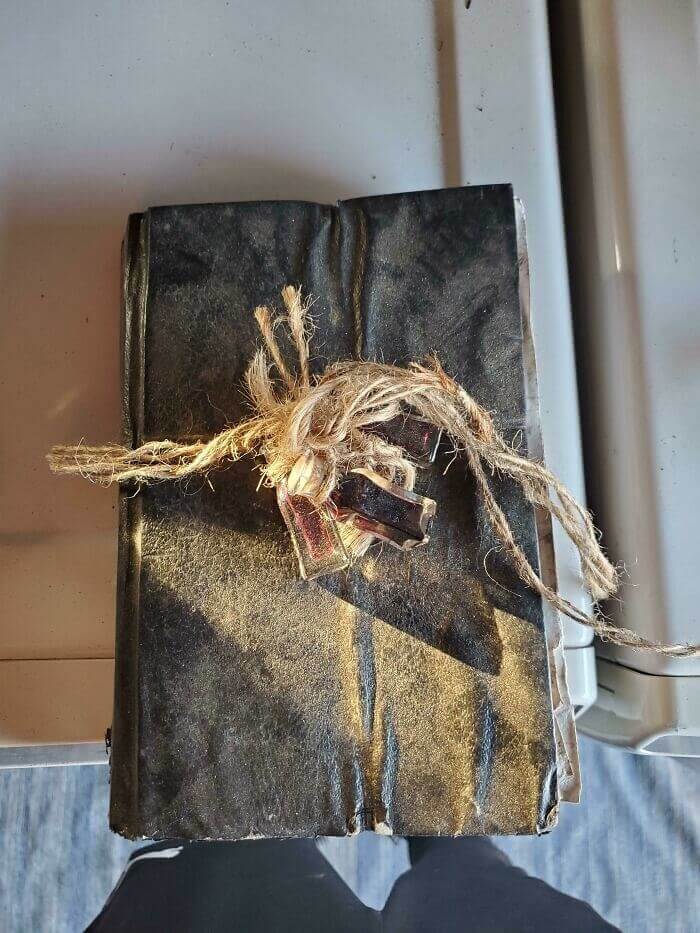 Whenever people hold onto vials of blood, it makes them seem more likely to be vampires, and based on what we know from movies, those are not good people. They must have found it in December 2019, and all the bad things that happened in 2020 are because they picked it up.
An Old Bottle Of Cocaine Found In The Storage Of A Pharmacy
Back in the day, cocaine used to be something you could get a prescription for because they thought it helped with depression, indigestion, and it was used during eye surgery to help tighten blood vessels. Today we know that it is a dangerously addictive drug and is not used in medicine anymore.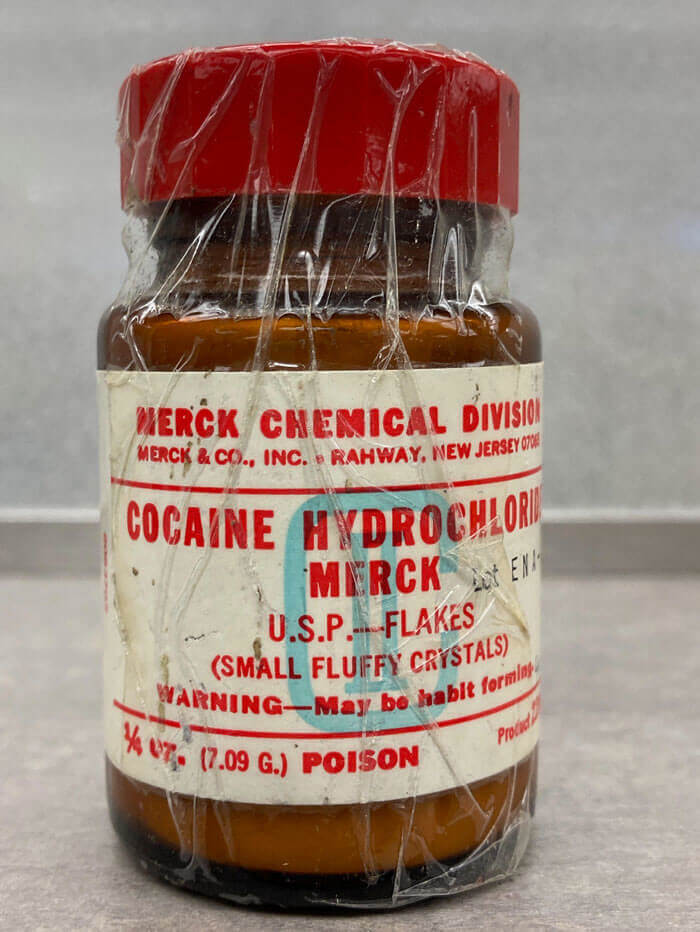 This old bottle was found when a pharmacist cleaned out their inventory room. Although the bottle says small fluffy crystals, it is anything but cute and fluffy. This drug can cause lung damage, heart attacks, and many other health problems they didn't know about back in the day.
Photos Taken From Drones That Reveal More Than Expected
John Travis
This article was originally published on Travlerz
The days when drones were only used by the military are gone and now ordinary people use it for recreational and professional purposes. As there are swift advances in drone technology, it is no surprise that people have started to capture some striking and unbelievable photos of places that weren't easily accessible before.
Morrison's Quarry
Don't ever miss a chance to take a picture from above if you ever fly your drone over Morrison's Quarry in Chelsea, Quebec.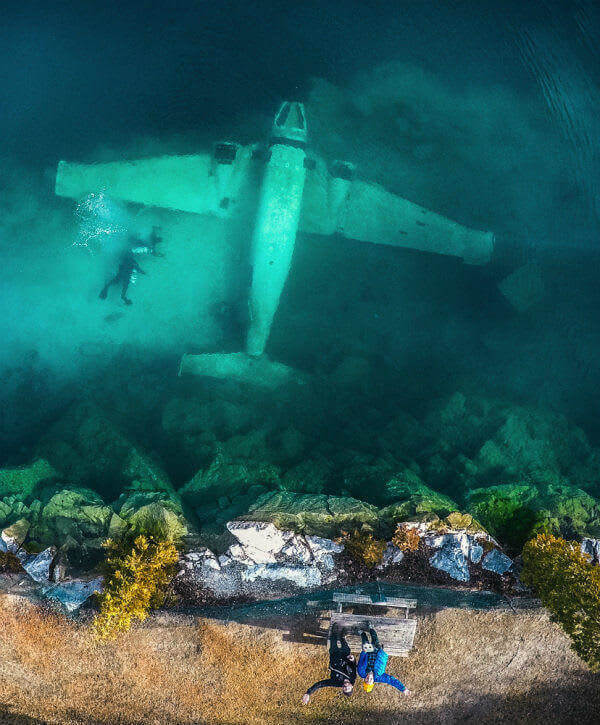 The water is so pristine there that you will love this place. Scuba divers have a lot of fun there as there are numerous tugboats and cars in the water as well.
Worst Traffic Jam
China is the world's most populated country with a population of over 1.42 billion. Given that the country is heavily populated, it is no surprise that they have some of the worst traffic jams in the world.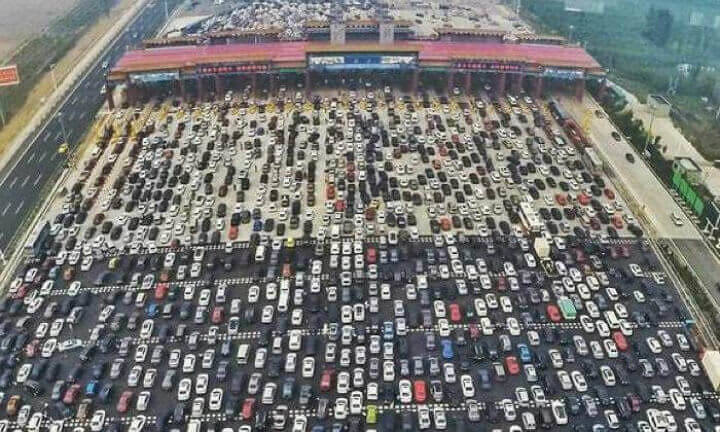 This photo was snapped on the Beijing–Hong Kong–Macau Expressway in 2010. And yes, there are about 50-lanes that are filled with traffic to the brim. Believe it or not, this traffic jam lasted for an astounding 12 days.
The Fisherman and the Hammerhead
We'll start with this drone photo that is considered one of the most well-timed drone photos. So, it was taken over Panama City Beach, Florida. In this photo, you can see a fisherman trying his absolute best to reel the shark in while people watch it from a safe distance. Fortunately, he was successful in it and the shark was released back to the ocean unharmed.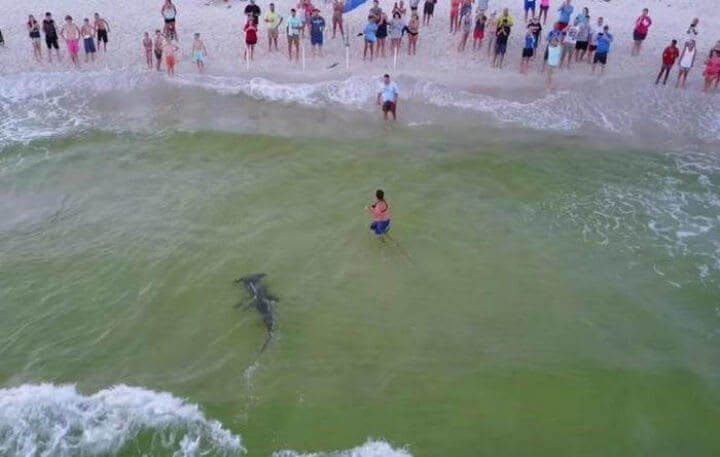 One of the fishermen present at the Panama City Beach said, "We weren't directly targeting hammerhead sharks but when your line is out there you never know what you're going to hook on to."
The Silverdome
Once home to the Detroit Lions football team, it is unfortunate that the Silverdome stadium sits in ruins. It was moved out of place in 2002 and purchased by investors in 2009 to turn it into a soccer stadium, but that never happened.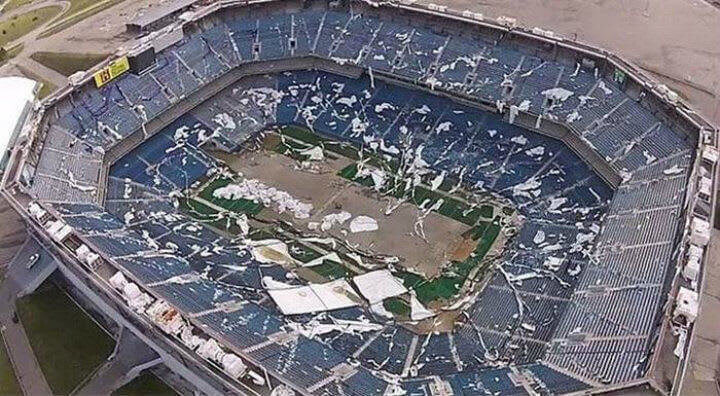 It is quite a historical monument as it was once a Super Bowl host, NBA finals were played here, the Pope visited it, and even Elvis had a concert in this stadium.
The Giant Pink Bunny
The pink bunny was first caught by a drone in the Piedmont region of Northern Italy back in 2005.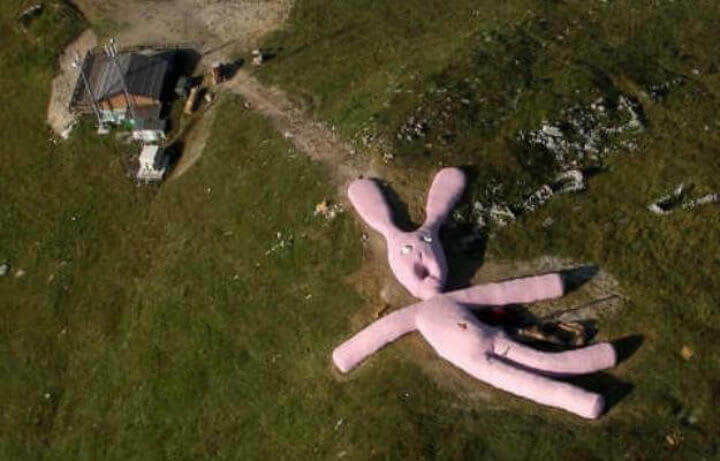 Given the name Hase, it measured 200-feet in length and is 20-feet-high. Although plans were to keep it there by 2025, it had already decomposed by 2016.
Skyscrapers Everywhere
What you are looking at is the amazing birds-eye-view of the city of Hong Kong – a city known for its immense skyscrapers.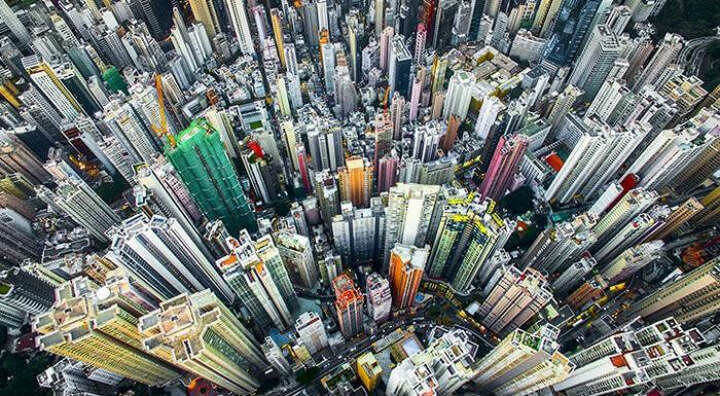 Although skyscrapers are beautiful to look, they have made it quite difficult for the citizens of Hong Kong to get an affordable place in the housing market.
Paddleboarding A Great White Shark
This photo was taken off the coast of Southern California with the help of a drone. Forrest Galante and Mark Romanov were filming a documentary about the relationship between humans and sharks.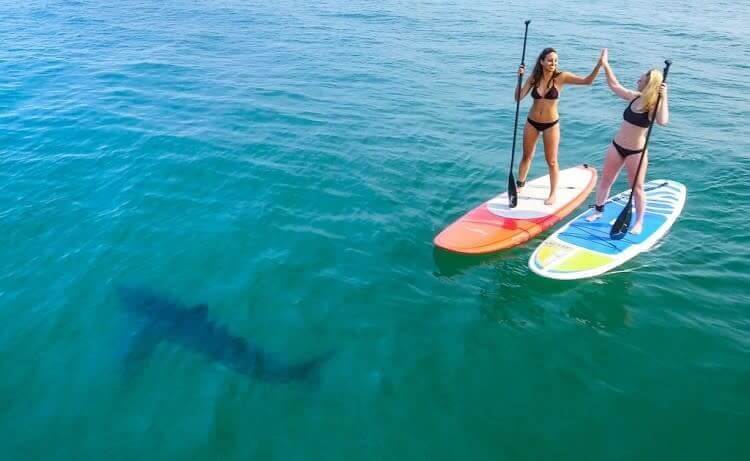 The women in this photo, Jessica and Kelly, were aware that a great white shark was swimming with them. The purpose of this photo was to show the world that sharks are not as dangerous as they are portrayed to be.
The Boneyard
There is no denying that the US spends a lot of money on buying military equipment. But have you ever wondered what happens to the equipment that served its purpose? For that, there is "The Boneyard" in Tucson, Arizona.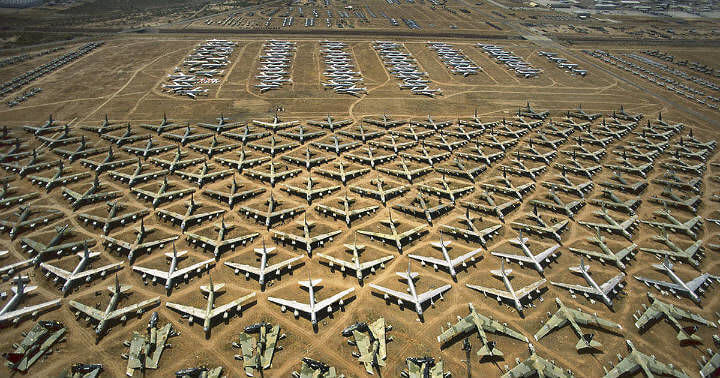 It is the resting spot of over 4000 different types of military airplanes. This is the world's largest storage center that has been around since the end of the Second World War.
Gulliver the Gentle Giant
A drone flying over Edinburgh, Scotland took this photo. This is a statue dubbed as Gulliver the Gentle Giant. Jimmy Boyle, a convicted murderer, made it when was imprisoned in Barlinnie Prison in Glasgow.
The statue that has become quite popular among the local population was placed and unveiled in 1976. As it became unstable over the years and the government wanted to establish a flood prevention system, the local government decided to remove it in 2011. Although it was demolished, it lives on the cyberspace to this day.
Christ The Redeemer Statue
This rare view of Rio de Janeiro's Christ the Redeemer statue was captured with the help of a drone.
It is 124.7 feet tall and is on top of the 2,329-foot-high Corcovado Mountain and that's why full credit must be given to the drone flyer to take such a perfect shot.
The Vanuatu Volcano
This is a really insane drone shot that looks straight out of a Hollywood movie.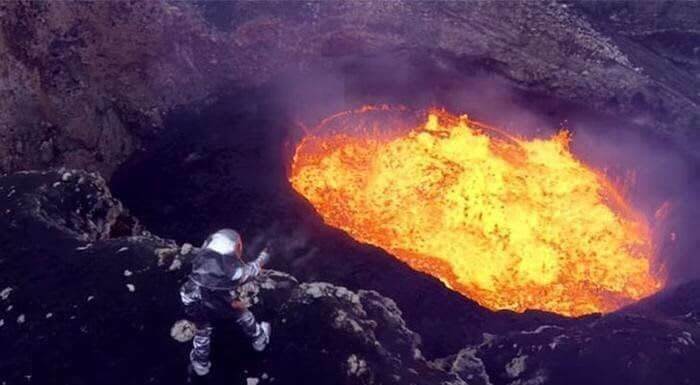 It was later disclosed that several drones were lost in an attempt to take this photo as many drones were not able to handle the high temperatures of this place.
The Six Flags Theme Park
This is the abandoned Six Flags theme park which is located in New Orleans East. In 2005, the park was closed during the preparation for the Hurricane Katrina. Unfortunately, it did not open after that.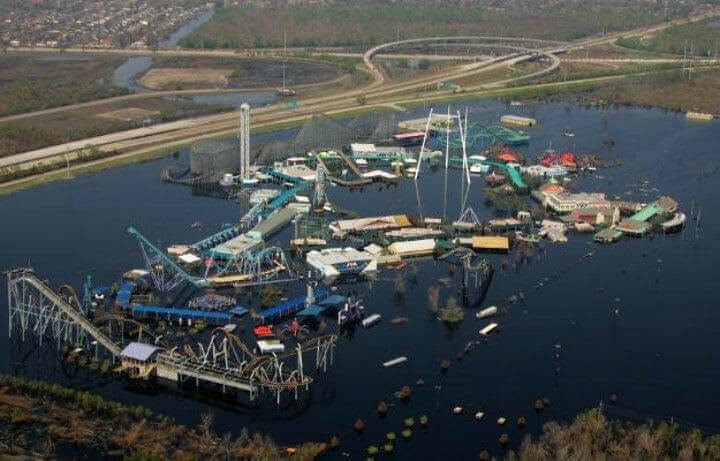 This photo was taken with a drone two weeks after Hurricane Katrina and you can see the park was mostly underwater at that time.
The Kraken Hole
Although the name "The Kraken Hole" sounds scary, this is not a natural occurrence but rather a man-made one.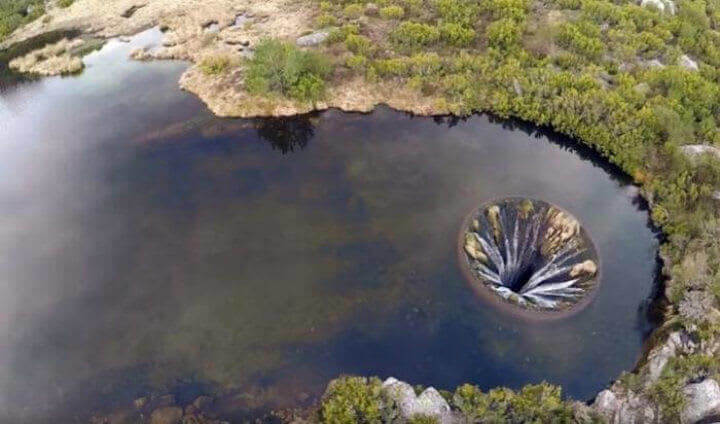 This is an artificial spillway that was built on the grounds of a Californian reservoir. Still looks scary though.
Mir Mine, Siberia
This is a really special drone photo because Mir Mine is the first and largest diamond mine ever built.
It was discovered back in 1955 under the Soviet Union jurisdiction and has been active ever since.
Guatemalan Sinkhole
In 2010, the Guatemala City was hit by the tropical storm called Agatha and this horrifying sinkhole appeared.
The sinkhole's diameter was about 65 feet with the depth being around 300 feet. This looks really scary and what's even scarier is that sinkholes are a frequent occurrence in Guatemala City.
Basilica of Saint Francis
Ladies and gentlemen, this is Basilica of Saint Francis of Assisi. The photograph was taken by a drone that shows a complex that has been on earth for centuries.
According to research, the construction started in 1228. It has two churches and the crypt is where the remains of Saint Francis are being held. The whole complex was put on the UNESCO World Heritage list back in 2000.
Pegasus Airline Flight 8622
This is the drone shot of Pegasus Airlines Flight 8622 from the city of Trabzon. When it reached Trabzon, however, it missed the runway and slid down a cliff.
Fortunately for everyone, the plane stopped before hitting the Black Sea. No one was hurt but the airport was shut down and remained that way until the investigation was over.
Humpback Whale Jumping Out
This crazy shot was taken on Santa Barbara, California, where a humpback whale jumped out of the water and almost took a boat with it.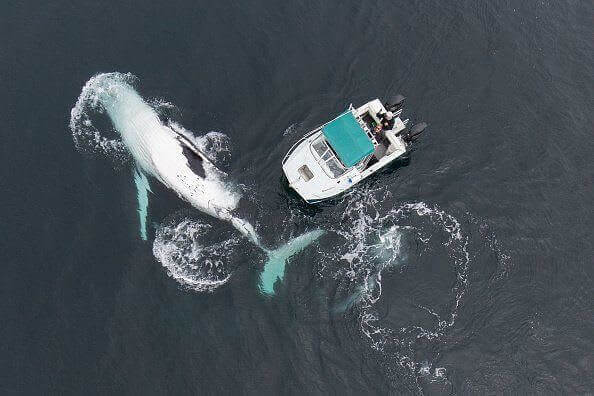 As the adrenaline rush went away, the crew was super excited as they had a great story to tell. Thanks to the drone, their story was backed by some strong evidence.
The Communal Nest
You might have thought at first that it is the head of a cow or moose, but this is something really amazing. This photo of the largest known bird nest was snapped with a drone by a South African photographer.
In this big nest, there are hundreds of social weaver birds living and they are known for their maintenance skills. That explains why their nest can even last for 100 years.
Vietnamese Ducks
Snapped above the Ba River, downstream of Tuy Hoa City, Vietnam, this photo shows how humans and nature can work together.
Duck farming is actually quite a common thing in Vietnam and it is also considered a tradition there. Over 30 million ducks are raised each year in the country and the ducks are usually bred for their meat, and sometimes even their eggs.
Camels in The Sand
Oh, this is such a mesmerizing photo. All credit goes to the photographer Abdullah Alnassar who took this photo using a Phantom 4 Advanced.
And this is not a computer-animated photo. As the sun was in a perfect position, the shadows gave a dramatic mirror effect. It is a spectacular sight!
Hurricane Harvey
This photo was taken by a drone right after Hurricane Harvey destroyed the Houston metropolitan area. The drone was not only used to capture the damages but also look for any survivors.
Hurricane Harvey inflicted a lot of damage. As most of the damage was done by flooding, the total bill was $125 billion.
A Clown in The Field
This photo was taken in 2016, a strange year in which there were the most scary-clown sightings reported throughout the world.
This particular photo was captured by a drone flying over a field in Huntsville, Alabama. Fake or not, it is definitely something that gives you a scare.
The Lotus Temple
Thanks to the drone photographer Amos Chapple-Rex, we were able to get this beautiful shot of The Lotus Temple located in New Delhi.
The temple is surrounded by nine pools and a few gardens, making it a really peaceful and one-of-a-kind place. This great work of Iranian-American architect Furiburz Sabha is visited by over 3.5 million people annually.
The Wind Turbine Selfie
We are not sure if this man went there just for the selfie or maintenance, but he has set serious selfie-goals for others.
Regardless of why he went there, this is a beautiful drone shot that deserved a spot in our list.
Staten Island Boat Graveyard
Did you know that there is a boat graveyard right in the middle of New York City? The Staten Island boat graveyard has been there since the 1930s.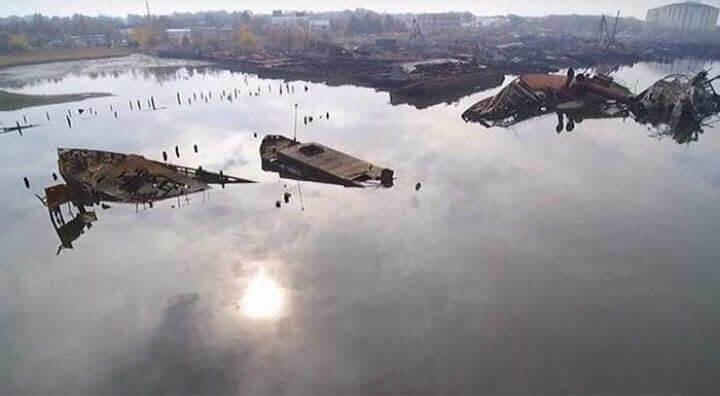 It wasn't meant to be a graveyard and was just a simple salvage yard. As it was not much profit, it was abandoned.
New York City in The Winter
Did this sight remind you of the Hollywood movie 'Day After Tomorrow'? This might seem like a post-apocalyptic photo but it is real.
As the first snowflakes of the year stopped falling in the city, the photographer took out the drone and captured this spectacular shot.
Escaping from Crocodile Farm
A photo of a 3-meter long crocodile was captured by a drone that was flying over a beach resort on Phuket Island.
This crocodile escaped from the nearby crocodile farm and believe it or not the farm is near the beach resort. We think so there is no need to point out how dangerous and deadly it can get.
That's a Steep Cliff
If you are afraid of heights, don't even think about coming here. And look how comfortable the climber is…as if it is like a walk in the park for him.
Even looking at this picture can make your heart skip a beat. This picture is proof of how convenient drones have become.
Swimming with Whale
One of the most enthralling sights in the world is watching a whale out in the ocean. This photo was taken of people who were on their vacation in Mexico.
As these extremely lucky people were taking a close up look at the majestic beast, the person flying the drone took this rare photo.
Watch Out, Watch Out
Sun-bathing on the roof is not a bad idea if you want to get some fresh air and a good tan, but this also means that there will be some unwelcomed guests.
Well, this lady has a solution for all the unwelcomed guests; either chase the drone with a broom in your hand or simply throw the broom at it.
Washed Up Whale
This is a rather unfortunate photo taken from a drone that shows a dead whale on a rocky beach.
As we humans are destroying habitats of all living beings, it is always sad to see a tragedy like this one.
A Big Nope!
It is big nope for most people, but what you are looking at is the perfectly timed photo of a Guinness World Record holder Di Huanran as he makes his jump into the waterfall.
"He is over sixty, he is the world record holder for the Guinness waterfall diving. In China's famous spout of the Yellow River and the great falls of the water tower in Heilongjiang province, he surprised the world with his leap," said the photographer who took this photo.
Smile and Wave, Boys
It is a really stunning photo because there are two people at the top of the clock tower waving at you.
Taken in Ostrava, Czech Republic, it is uncertain whether those two people knew about the drone or not.
Best Wedding Photo Ever?
Whether you agree with us or not, we are still going to say that it is one of the best wedding photos ever. Please admire the beauty of this shot.
One can say that this couple used the height of a skyscraper to their best advantage.
The El Nino Phenomenon
From time to time, nature gives us a reality check on who is the real boss. This is one such example of nature showing us that we can't stand against it.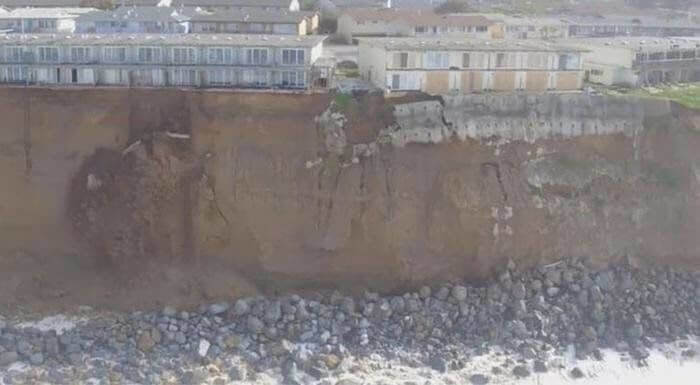 This damage is done by the El Nino weather phenomenon and it won't take long before it all collapses.
The Kayak Festival
If you think this is some sort of an optical illusion or a photoshopped image, this will surprise you. This is the Kayak Festival in China that tends to get out of hand.
If you get stuck in the middle, getting out can be really complex and challenging. However, it is a really fun experience.
Hurricane Maria
This is a photo of damage caused by Hurricane Maria when it hit Puerto Rico and Dominica. This photo shows that man-made stuff can't really stand in front of nature.
Thanks to the drones, the damage was assessed and even few lives were saved. Drones also helped the rescuers in their mission and assisted them in planning perfect routes.
Angry Lions
Here is a photo that may not be as clear as many other photos in our list, but it definitely showed how quickly a lion can lose its temper.
The lions have no tolerance for trespassers and one of them was about to knock the drone off before it flew out of lion's range.
Swimming Alongside Each Other
This is a perfect drone shot that captured something we do not see more often; a great example of a working hierarchy in marine organisms.
As a shark is swimming with a school of fish around it, no one is bothered and they all are minding their own business.
Attack of Birds
Now, this is a really hilarious photo taken from a drone. The seagulls were not going to let some person and a drone ruin their party.
They not only got revenge on the climber, but they also realized the drone was an enemy too. That one bird is like, "You guys take the man, I'll deal with this flying camera."
Mont Saint-Michel
You are looking at Mont Saint-Michel, considered one of the most recognizable UNESCO World Heritage Sites. Located in Normandy, France, over 3 million visitors come to this beautiful place each year
Did you know that Mont Saint-Michel was actually never conquered during the Hundred Years' War? It is not that no attempts were made; the English tried their best to conquer it but failed every single time.
Washed Away Road
You cannot stand against nature even if you build strong walls and roads. Nature prevails sooner or later.
This is the aftermath of a flood that occurred during a rainstorm and the water simply removed the roadway like it was a small hurdle in its way.
Perfect Timing
This photo was taken precisely when the eagle was about to catch a fish at high speed.
Just take a moment and have a look at those outstretched talons and wings and those eyes, it is perfection from every angle.
Whale Spouting
This is one of the best ever shots taken from a drone. After watching this photo, we feel so lucky that we have drones.
The drone pilot perfectly captured the photo when the whale spouted. As the ray of lights went through the mist, a display of beautiful rainbow was created. Wow, mesmerizing stuff!
The City of Homs
The Syrian war began in 2011 and the city of Homs became the spot where most fighting was done. This is the result of that war as almost the entire city has been destroyed and abandoned.
The war brought a lot of death and destruction. No matter what your religious or political beliefs are, we can feel compassion for the people.
The Story of Tire Dumping and Intimacy
Okay, so these people were caught dumping tires at the dump. The dump caught fire and started to spread out. The couple in the car was sharing an intimate moment when all of this was happening.
It was all crazy down there and though it is a violation of their privacy, the drone pilot just prevented a huge fire from spreading.
The San Andreas Fault
This is a world-famous crack that divides California into two parts. As a result of it, they lie on two different tectonic plates – the North American and the Pacific tectonic plates.
That's why California experiences so many earthquakes and the actual fault is between San Francisco and Los Angeles.
The Tubbs Fire
The Tubbs Fire is regarded to be one of the most destructive fires in the entire history of California.
As it broke out in 2017, it destroyed 5,643 buildings and caused a damage of around $1.3 billion.
Scaring the Neighbors
Okay, this spooked us as well and we don't know why some people find it funny to scare others…some people have weak hearts just like ours.
Well, this photo shows a figure that is too slim to be a human and yet it has characteristics of being alive. By the way, what is it?