Japan is a beautiful island in East Asia filled with culture and tradition. The country has 126.5 million people who are spread across different cities and rural suburbs. Japan is always making headlines with advancements in technology, and it has unique travel experiences that everyone needs to see. From weird oddities like cuddle cafes to unique cultural norms, Japan is a place like no other. Continue reading to find out some weird facts about Japan and get ready to want to book your next trip.
1. There Is A Thing Called "Crying Sumo" Contests
There is a festival called the Nazikumo Festival held annually at the Sensoji Temple in Tokyo. The purpose of the festival is to see which sumo wrestler can make a baby cry first.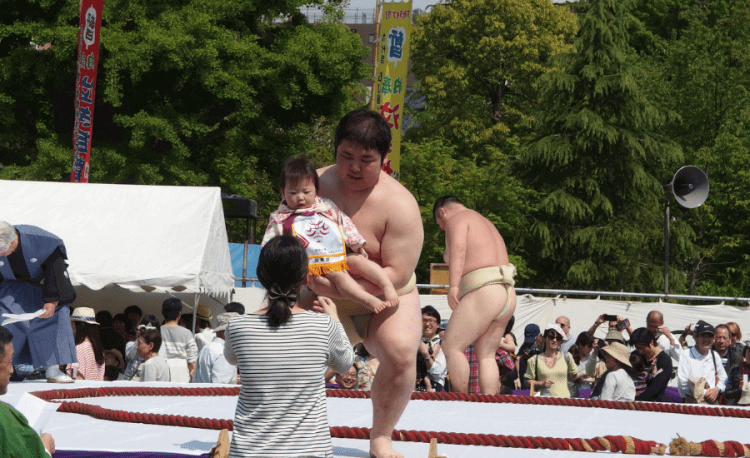 While this may seem cruel, the Japanese believe that the tears ensure good health for their children.
2. Godzilla Is An Official Citizen Of Japan
Godzilla is an official citizen of Japan. The giant monster can be seen terrorizing Japan in multiple Godzilla movies, but they recognize him as a member of society.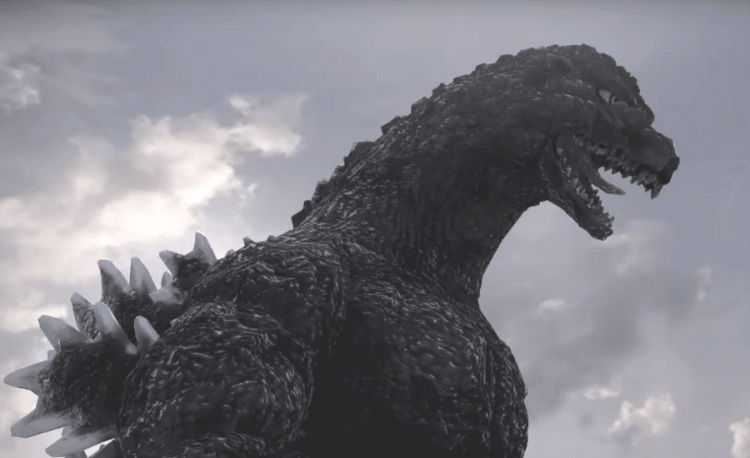 His citizenship certificate says he was born April 9, 1954, and his reason for special residency is, "to promote the entertainment of and watch over Kabuki-Cho neighborhood and drawing visitors from around the globe."
3. Death From Overworking Is Common
Earlier we mentioned that it is a sign of dedication to nap at work because it means you are working to exhaustion, but that sometimes leads to death.
Many people in Asia are overworked, which contributes to health problems, including heart attacks and strokes caused by starvation and stress. One woman worked for 159 hours of overtime and then died of a heart attack.
4. There Is A Building With A Highway Passing Through It
The Gate Tower Building in Osaka, Japan, has a highway running through three of the floors. The building is 16 stories, and cars can drive right through.
There were a lot of compromises that went into this design because people wanted to build an off-ramp and a building in the same place. In the end, they created an interesting piece of architecture.
5. Unmarried Men Aged 30-40 Are Usually Virgins
Today, men in Japan are making half as much money as they were in the 1980s during the economic boom. Many men feel that their salary is related to their self-worth, so they feel threatened by empowering women.
Instead of putting themselves out there, they are holding back due to their insecurities.
6. Sleeping On The Job Is Accepted
In most places of work, sleeping on the job could be a fireable offense, but in Japan, it is common and tolerated. It is a sign of diligence because people work themselves to exhaustion.
Employers want their workers to work so hard that they need to take a nap in the middle of the day.
7. There Is A Festival To Celebrate The Penis And Fertility
Although the birth rate is low in Japan, there is an entire festival dedicated to the penis and fertility. In Kawasaki during the springtime, people celebrate Kanamara Matsuri, also known as "Festival of the Steel Phallus."
The festival raises awareness for STD's and HIV. It is also during the blossom season, so it is quite the sight to see.
8. Adult Diapers Are More Common Than Baby Diapers
In Japan, the adult diaper market grows six to ten percent every year and rakes in $1.4 billion dollars. The country has the highest percentage of over-65s in the world, and they make up 20 percent of Japan's population.
The birthrate in Japan is declining, so the need for baby diapers is much lower than adult diapers.
9. Cafes With Anti-Loneliness Companions
Sometimes, people like to sit at a cafe alone, and other times, people wish they had someone or something to keep them company.
There us a cafe called Moomin House Cafe in Tokyo that sends one of these furry stuffed animals to join you when you order alone. They are called anti-loneliness companions.
10. The Toilets Have More Buttons Than A TV Remote
The toilets in Japan are very advanced. The ToTo washlets have a remote that has many different purposes. The toilet has so many unique features that you won't find anywhere else.
The toilet has a seat warmer, bidet, and perfume, to name a few. The traditional Japanese hospitality extends to the bathroom.
11. A Hotel Staffed By Robots
The Henn-na Hotel in Nagasaki, Japan, is the world's first hotel to be staffed by robots. You can check in with multiple different robots including a dinosaur.
It is a significant tourist attraction that people come to see from around the world. Japan is very fond of using robots, and over the years, they have placed robots in many establishments.
12. Japan Has 1,500 Earthquakes Each Year
Japan is part of the Pacific Ring of Fire which is the most active earthquake belt in the world. Japan accounts for 20 percent of earthquakes in the world.
These earthquakes cause lots of damage, such as houses collapsing. The Philippine Sea Plate is beneath Japan, and as it subducts, it causes continuous earthquakes.
13. Death Row Inmates Are Not Given An Execution Date
When someone is given a death sentence in the Japanese court system, they are not told when they will be executed until a few hours before it happens.
In places like the US, inmates are told their execution date far in advance, and they get a choice for their last meal.
14. The Vending Machines Have Everything
The vending machines in Japan are wild. The country also has the highest density of vending machines in the world. You can get pretty much anything you need in these machines.
You can get anything from rice and sake to batteries and t-shirts. There are few things you can't purchase from a vending machine in Japan.
15. Bizarre Kit-Kat And Pringles Flavors
Japan is known for having interesting food flavors, and that extends to their Kit-Kats and Pringles. Have you ever heard of a baked potato flavored Kit-Kat? Well, Japan has that along with many other bizarre flavors.
They also have some unique Pringles flavors such as eggs benedict and smokey potato salad. You will never be bored with the flavors Japan has to offer.
16. Square Watermelons For Easier Stacking
In Japan, people grow cube-shaped watermelons. They are usually given as gifts or purely ornamental. The square watermelons are very expensive and can cost up to $100.
They first started appearing in the 1980s when a farmer/artist used a plastic mold to change their shape. People believed that they were easier to stack in the grocery store, but not many people buy them regularly.
17. Chewing Loud Is Polite
In many countries, chewing loudly or with your mouth open is considered rude, but in Japan, it is rude if you are not slurping and chewing loudly.
It is a common practice in Japan to slurp noodles and soup. When you have a bowl of broth, it is customary to bring the bowl to your mouth to drink instead of using a spoon.
18. Eel Flavored Ice Cream Exists
Usually, people enjoy ice cream flavors like chocolate, vanilla, strawberry, and many other typical flavors. In Japan, they serve eel flavored ice cream.
Eel is a summer delicacy, so it makes sense why they would create ice cream out of it even though it sounds bizarre.
19. There Is A Small Island Only Inhabited By Bunnies
Okunoshima is an island off of Japan that is only inhabited by rabbits. It is still a mystery how these rabbits got on this island. They roam free, are well-fed, and free from predators.
This destination often comes up in viral travel videos, and each year thousands of tourists come to see the phenomenon.
20. Blue Color Traffic Lights
In most countries, the traffic light colors are red, yellow, and green, but in Japan, the colors are red, yellow, and blue. This happened to cover up a mistake in the language.
In Japanese, the word blue is "ao," and it is also used for green. When traffic lights were introduced in the 1930s, in official documents, the color of the light was referred to as "ao," which was confusing. Instead of changing the description, the government decided to make the bluest shade of green for the light.
21. There Are 70 Flavors Of Fanta
Japan has an interesting variety of flavored foods and drinks, including the 70 different flavors of Fanta soda. They expand the flavors of drinks themselves because they want more than the original flavors.
You can taste flavors like melon cream, peach, and salty watermelon. You will never be bored with the soda choices in Japan.
22. There Are 80,000 Ramen Shops
In Tokyo alone, there are 4,000 different ramen shops to try. You could spend your entire life trying every single ramen shop in Japan.
If you are unaware of what ramen is, it is a traditional Japanese dish with long wheat noodles in a meat or fish-based broth.
23. Burger King Has An All-Black Burger
There is a slim budget for Burger King in Japan, so they have to come up with creative marketing tactics. Burger King in Japan created this all-black burger with black cheese and black sauce.
They also created a red burger using tomato powder. They have to find ways to get people to see their products without using expensive creative ad agencies.
24. People Live For A Really Long Time
There are around 70,000 people in Japan who are over the age of 100, and 88 percent of those people are women.
The average age in Japan in 47, which makes it the second oldest country behind Monaco. There are low birthrates in Japan, so the median age will probably increase in the next few years.
25. There Are More Pets Than Children
In Japan, there are around 23 million registered dogs and cats, and the number of children below 15 is only 16.5 million.
Despite having small living spaces, people in Japan love to have multiple cats or dogs, and who wouldn't want a family of pets?
26. Homeless People Can Live In McDonald's
There was an influx of people staying in a 24-hour McDonald's, and they were nicknamed "McRefugees." This lasted for two months.
Although homelessness is not very common in Japan, it still happens and people have turned to McDonald's as a place to stay overnight.
27. There Is A 99% Conviction Rate
Japan has strict court systems, and it is thought that its high conviction rate is due to suspects being bullied into a confession.
There are many wrongful convictions because of the police and prosecutors, but they think highly of their conviction rate.
28. Unique Capsule Hotels
Japan was the first country to introduce capsule/pod hotels. These feature small bed-sized rooms, and they are an affordable way to stay overnight. Like the idea of a hostel, many amenities are shared communally, including toilets, showers, and dining rooms.
The pods are stack on top of each other like bunk beds. They are $18 to $30 per night, or you can upgrade to a sauna and miso soup for $46 per night.
29. Clubbing Was Illegal Until 2015
Until 2015, dancing at night clubs was illegal in Japan. The ban forbid public dancing unless the venue had a license.
People would break the rules often, and police turned a blind eye, but now people can dance freely. The decision was made because they were hosting the 2020 Olympics, and they wanted visitors to have as much fun as possible.
30. All Beer Cans Have Braille On Them
The beer cans in Japan have braille on them so blind people will not confuse sodas for alcohol. Braille is textured writing made of different sequences of dots so blind people can read through touch.
The braille on the can spells out "alcohol" on the top of the drink. These cans are manufactured in the Kirin brewery.
31. Tipping Is Rude
Good service is a standard and expected for servers in Japan, but tipping is considered rude. If tourists tip waiters, they accept it, but their managers will be unhappy because it is a dent to their quality.
If people really feel the need to give a tip, it is recommended to put the money in a decorative envelope t make it more discreet.
32. Public Transportation Is Always Punctual
Japan has the best public transportation when it comes to being on time. The longest delays are around 20 seconds.
There was once a train that arrived 20 seconds early, and the operator apologized. Yes, you read that right, the train was early, and someone said sorry.
33. The Unemployment Rate Is Less Than 4%
There must be many job opportunities in Japan because they have one of the lowest unemployment rates in the world.
This is also affected by their aging population, who end up retiring and not needing work. As the population age rises, the fewer people there are that need jobs.
34. Bitcoin Is An Official Payment Method
Bitcoin is a cryptocurrency that can be sent from user to user without a central bank or single administrator. In Japan, it is accepted as a form of payment, but it is not considered as a currency.
Japan's Financial Services Agency recognized Bitcoin as a way for companies to do financial exchanges, and it was a significant step to further the country into the digital age.
35. Black Cats Are Good Luck
Many superstitious people believe that black cats are a bad omen, but in Japan, they are thought to bring good luck.
When women come across a black cat it means that there is a higher chance of them finding an attractive male.
36. There Are 20 Different Ways To Say Sorry
In Japanese, there are 20 different ways to say sorry. The most common and casual way to say it is "gomen." To make it more formal, you can say, "gomen-nasai," or more friendly with "gomen-ne."
There are also variations to say "my bad" in a casual way by using "warui warui." It is a complicated language, but very interesting.
37. The Snoopy Museum
The people of Japan must love Snoopy because they dedicated an entire museum to him in Tokyo. It is a satellite museum of the Charles M. Schulz Museum in Santa Rosa, California.
The museum features multi-dimensional exhibitions that introduce the legacy of Charles M. Schulz and the whole Peanuts crew. You can also find original Peanuts merchandise in the museum's gift shop.
38. There Is A Museum Of Rocks That Looks Like Faces
There is a museum called Chinsekikan in Japan dedicated to rocks that look like faces. It is another oddity that people can see when they travel to Japan.
The museum s home to over 1,700 rocks that look like human faces, and there is even one that resembles Elvis Presley.
39. People Use Stamps Instead Of Signatures
For official purposes, people use stamps with their signature instead of signing documents. This is because forgery was a problem in Japan in the past.
Some people have multiple stamps, just like other people have various passwords. It decreases the chance of forgery.
Celebrities Who Spent A Fortune Changing Their Looks
John Travis
This article was originally published on 24/7Mirror
One of the Hollywood taboos is also a "hobby" for many, going under the knife. Although not many celebrities admit to having plastic surgery, it all becomes quite evident sooner or later. As some celebrities openly admit it – like the Kardashians – others hide it. So, here are some of the most expensive celebrity plastic surgeries. ​
Heidi Montag – $1,000,000
As Heidi Montag appeared with her boyfriend (now husband), Spencer Pratt, in the TV show The Hills, the couple received a lot of love and hate.
She was insecure about her looks and had a lot of grief for her plastic surgery decisions that have cost her a lot of money. She was so addicted to it that she even had ten procedures in one day.
Jennifer Aniston – $30,500
Ah, the beautiful Rachel Green from famous American sitcom still looks younger, and we absolutely love her. She hasn't admitted to going under the knife, but experts suggest that she has had at least two nose jobs and a facelift in the past two decades. However, she has admitted to treatments such as famous laser and ultrasound 'no-scalpel' facials, which she has at least once a month.
On the other hand, many people believe that she still looks younger because of her extensive skincare and beauty regimen. It is rumored that her eyebrows alone cost around $900 per year.
Kourtney Kardashian – $25,000
As expected, the Kardashians will take up a fair share of our list. Kourtney Kardashian was in college when she decided to have breast augmentation, and she was not happy with the results. According to her, she wishes she hadn't had it done.
Kourtney believes that surgery is an extreme first step, and that's why she might even consider lasers as an alternative method if she decides to make any future changes to her face or body.
Nicki Minaj – $11,500
Nicki Minaj is a huge celebrity and a role model for many young black women. However, it is worth mentioning that her signature look is not natural.
It took over $11,000 to give her the look that she has today. The procedures include buttock implants, skin bleaching, and a nose job.
Victoria Beckham – $12,956
Victoria, the wife of David Beckham, has a love-hate relationship with plastic surgery. It is because she had bits and pieces done on her body and then removed as well.
She has openly admitted about her breast augmentation and regrets her decision to get them done. She is quite outspoken about it and says that she did it due to insecurity. "Don't mess with your boobs, just celebrate what you've got," she said.
Pete Burns – $38,000
The late English musician was known for his ever-changing and sometimes androgynous appearance, and he did not shy away from admitting that they were possible because of a lot of cosmetic surgeries.
Although he had many other procedures, the common ones he had were lip fillers, cheek implants, and nose jobs.
Kylie Jenner – $2,000,000
It was reported by "OK! Magazine" that the entire sum of Kylie Jenner's surgeries might be about two million dollars. Yes, you've read it right.
However, she has publically admitted only to lip fillers because (allegedly) her date said to her that he didn't think she would be any good at kissing. There are rumors that she's had Botox, breast implants along with other procedures.
Jocelyn Wildenstein – $6.500,000
These pictures are not photoshopped. Jocelyn is known as the Catwoman. there is speculation that she did all the extensive surgeries because her late husband liked cats.
She has no plans to stop. She even said that if she ever wanted work done, she would continue to have a plastic surgery into her nineties
Angelina Jolie – Unknown
Although some celebrities get plastic surgery in an attempt to look younger, this wasn't exactly the case with Angelina Jolie. She had a double mastectomy and was at serious risk for breast cancer. Therefore, she got implants after the removal of her breasts.
However, some experts firmly believe that she's had a facelift and nose job at some point. Look at her comparison photo and decide for yourself.
Caitlyn Jenner – $60,000
After many years of battling with her gender identity, Caitlyn Jenner (formerly Bruce Jenner) had gender reassignment surgery to fully transition into a woman. Caitlyn was empowered when she finally got to express her true self.
Caitlyn also had breast implants and facial surgery to give her a more feminine look. She is and will always be an icon.
La Toya Jackson – $21,500
La Toya Jackson is also a plastic surgery enthusiast, just like her famous brother. It resulted in giving her an unrecognizable look just like Michael Jackson.
It is reported that she has had an eyebrow lift, at least one rhinoplasty, and breast augmentation as well.
Kim Kardashian – $16,500
It has been up for debate if Kim Kardashian has or has not had plastic surgery. She started in her early days working for Paris Hilton before she made a name for herself.
It is no secret that the TV personality, model, and reality TV star Kim has made some changes to her appearance. She has spent money on nose jobs, liposuction, and both breast and buttock implants.
Mickey Rourke – $36,000
So far, you have seen that most of the big spenders on our list are women, but Mickey Rourke is undoubtedly one of those male actors who wanted to give them fierce competition.
It is rumored that he has had six facelifts and a nose alteration at some point in his career. Decide for yourself.
Michael Jackson – $1,000,000
The "King of Pop" is one of the most famous people who entirely changed themselves with the help of plastic surgery. He started having work done at a young age and he never really stopped.
Even though he is known for changing his skin to completely white, he also had rhinoplasty along with many other procedures.
Nadya Suleman – $12,180
Remember Octomom? Well, if you don't then you'll be a bit surprised to know that she is popular because she gave birth to eight babies at once. She was heavily criticized by some people as they thought she did it for fame and money.
She has gone through surgeries that include nose jobs, lip injections, and yes you've guessed it right, vaginal rejuvenation. Some people believe that she went under the knife several times because she wanted to look like Angelina Jolie.
Tori Spelling – $13,000
This actress is widely known for her roles in television shows like "Beverley Hills" as well as in movies like the blockbuster hit "Scary Movie."
Unlike many celebrities, she did not hesitate in admitting to having some work done. She has some regrets about her breast augmentation because it caused problems with breastfeeding her children. The actress wanted to create awareness about the drawback of breast augmentation and admits that she would have never done it if she had known about it.
Pamela Anderson – $10,500
The Canadian-American actress and model is known for her appearances in Playboy magazine and TV series such as V.I.P. and Baywatch.
As she grew older, she found it hard to remain in the public eye. Therefore, she decided to go for breast implants and facial tightening procedures in a quest to remain young. She certainly succeeded in doing it and now her boob jobs are one of the most standout things about her.
Denise Richards – $13,000
You may have recognized this American actress, television personality, author, philanthropist and former fashion model from the currently running reality TV show The Real Housewives of Beverly Hills. She is best known for her work in TV shows such as Blue Mountain Slate, Twisted, and The Bold and The Beautiful.
She was only 19 when she decided to have a breast augmentation. However, her breast was too large for her frame and she had to go through the procedure two times before she got the results she wanted.
Kelly Rowland – $22,000
She became immensely popular in the late 1990s as a member of one of the world's best-selling girls group, Destiny's Child.
She once told the media that she wanted to get her breasts enlarged when she was 18 years old. However, her mom and Beyoncé advised her to give it some time. She finally got them a decade later.
David Gest – $20,000
This transformation won't surprise you once you learn that this American producer and television personality was a great friend of Michael Jackson, a plastic surgery enthusiast.
Many believe that there was a time in his life when he became addicted to plastic surgery. That explains why he has had many facelifts, an eyebrow lift, and Botox, as well as surgery to his chin to give him a stronger jaw. He regrets that he went to great lengths and it even cost him way more than what he could afford.
Lil' Kim – $19,625
Well, this is definitely one of the most shocking transformations on our list. Lil' Kim did it all when she was on a break from her music career.
She has had liposuction, lip implants, a rhinoplasty, and breast augmentation. She has also bleached her skin a few shades lighter. The public opinion hasn't been so kind to her after this dramatic transformation.
Donatella Versace – $25,000
The Italian fashion designer like many others wanted to look her best all the time, but her cosmetic surgeries did not deliver results as expected.
Her facelift did not go as planned and even the injections took away any sign of movement in much of her face. She is often called as the human waxwork and she replied to it in this way: "I am not a fan of the natural look."
Amanda Bynes – $18,000
Once an adorable child star and a teenage actress, Amanda Bynes has certainly made such a transformation that she might be overdoing it in later life.
However, she is quite open about her love for plastic surgery. As she has also had a boob job, she isn't planning on stopping. She said on Twitter, "I plan on having surgery on my whole face, straight up."
Holly Madison – $32,000
It is hard to understand how a Playmate can feel insecure about her looks, but that's how Holly Madison felt. Living in the Playboy Mansion created some serious self-esteem issues.
"I was comparing myself to the other girls … You have to look a certain way at the mansion. Plastic surgery made it easier for me to get things I wanted in my career. Without it, I wouldn't be where I am today," she said.
Kris Jenner – $71,000
Kris spent over $70,000 on plastic surgery before airing it on the episode of "Keeping Up with the Kardashians."
Kris has gone with procedures such as nose jobs, breast enhancements, laser surgery, facial fillers, and more. How much has she changed her appearance? You decide.
Cher – $750,000
You can either love her or hate her, but you cannot deny the fact that she has been in the spotlight her entire life.
The singer, actress, and a model have a lot of enhancements procedures done which include eyelid alterations, nose jobs and chest augmentations. She has relied a lot on Botox injections to keep her skin looking smooth.
Kaley Cuoco – Unknown
The star of famous American sitcom The Big Bang Theory openly admits that she has had cosmetic surgeries.
She had a breast implant in 2004 and she believes it to be one of the best things she has ever done. She also had a nose job and we love that she is quite open about her procedures.
Joan Rivers – $99,000
The late Joan Rivers is considered among some of the best comedians of all time. Apart from comedy, she was also known for her plastic surgery.
It is because she had a startling 739 procedures in her lifetime. It can be said that this high number of procedures might be a record amongst celebrities.
Kathy Griffin – $30,000
Here is a famous comedian and an actress who is creating laugh lines on others while making her wrinkles less visible.
She has had a number of procedures on her eyebrows, breasts, nose, and eyes, as well as Botox, and chemical peels. We think she hasn't overdone it and she looks beautiful.
NeNe Leakes – $20,500
Best known as Linnethia Leakes, the reality TV star became famous from the Real Housewives of Atlanta. She has since worked in TV shows such as Glee and also became a judge on the show Fashion Police.
She isn't too shy to admit that she has had a fair share of plastic surgery that includes one nose job, a breast lift and a breast reduction along with some liposuction. Well, she looks super gorgeous as always.
Tara Reid – $9,500
Tara captivated everyone with her innocent looking face in the hit comedy series American Pie. It won't be wrong to say that she is a good reminder that plastic surgery doesn't always deliver results as expected. The damages were caused by her breast augmentation and tummy tuck.
She featured in a Playboy magazine of 2009 and said that the damage caused by surgeries to her skin and torso have been corrected.
Courtney Love – $9,800
The American singer and actress have a career that spanned over four decades and she has changed many looks over the years.
Although the wife of late rock star Kurt Kobain has had experimented with long flowing blonde locks and short messy hair with punk clothes, it didn't stop people from noticing that she had made changes to her face and body as well e.g. nose job, lip fillers, and breast augmentation.
Meg Ryan – $11,750
Although it isn't the most expensive transformation on our list, it looks like Meg went a bit overboard with her procedures.
She has had quite a few procedures, including neck lifts and many facial fillings. Once known as the "fresh-faced" actress, she has definitely shocked everyone with her look.
Lindsay Lohan – Unknown
This Mean Girls star has never confirmed any rumors regarding her cosmetic surgeries, but there are a lot of speculations that she has a lot of experience of going under the knife. Supposedly, she had it all from boob jobs, facial implants, to nose jobs.
Lindsay even denies having Botox to keep her looks younger. However, she has admitted to trying a treatment called Caci in which electrical current is used to keep the skin muscles smooth.
Heather Locklear – $18,500
She has made a name for herself with her role as Amanda Woodward on "Melrose Place" and as Sammy Jo Carrington on "Dynasty." And she is also known for being associated with famous men such as Tommy Lee Jones and Richie Samborra.
Although she has had many surgeries over the years (a nose job, a boob job, a cheek implants procedure, and a facelift along with Botox injections), it is amazing that she doesn't look dramatically different and even her overall bill of treatments isn't too high as well.
Janice Dickinson – $20,000
It can be said that Janice is not one of the cosmetic surgery's success stories. Even her son, Nathan Fields, begged her to not do any more plastic surgery but it seems like she has no plans of stopping anytime soon.
Her dramatic transformation has taken place slowly over the years. It is unfortunate that her name is quite often used on lists of nightmare plastic surgery gone wrong.
Barbie Girl – Unknown
Valeria Lukyanova wanted to look like Barbie since high school and says that she has had only breasts changed to achieve the look. But we find it hard to believe.
From her face to her wrists to her overall image, everything looks transformed. She hopes to inspire others as she believes that there is always room for improvement.
Renee Zellweger – Unknown
Although the actress is known for making changes to her body for her roles in movies (she bulked up for her role as Bridget Jones), she was totally unrecognizable when she stepped out on the red carpet in 2014.
She totally denies the rumors and says that she was just preoccupied that day. She says that "a woman only gets more interesting as she gets older".
Brad Pitt – Unknown
This inclusion in our list proves that celebrities are humans as well and even they have insecurities. It is rumored that Brad was conscious of his ears and decided to have surgery to pin them back.
However, he isn't much interested in other treatments to make him look younger. He is getting old gracefully and he is looking hotter than ever.
Diana Agron – $15,000
It won't be wrong to say that Diana is like a role model for many teenagers. It is mainly because of her role of Quinn Fabray in hit TV show Glee. She did not shy away from admitting that she had a nose job.
Although she admitted to having the desire to make a change, she had no option but to get her nose fixed after a collision with her friend when they were out dancing in a party. By the way, she looks as gorgeous as ever.
Tom Cruise – Unknown
The Bafta award of 2016 went into a shock when Tom Cruise made an entrance. It exploded into rumors that Tom has done something really drastic to his face.
One Twitter user even went on to say that "Looks like Tom Cruise has just been on a Mission Impossible type mission to steal all the world's Botox supply for his face." Some even compared his puffy face to a bee sting. Ouch!
Barry Manilow – $70,000
Although many of Barry Manilow's surgeries are because of his 2003 accident when he walked into a wall and needed dental work and facial reconfiguration, he went under the knife for other reasons as well.
Many plastic surgeons suggest that he also had a nose job and Botox injections. He also had a medical plastic surgery to remove tumors or cysts.
Megan Fox – $8,000
She is considered a sex symbol and everyone is captivated by her attractive looks. Her role in the Transformer was her first shot at fame and since then she has never looked back.
There are rumors that she has had two nose jobs, as well as cheek implants, breast augmentation surgery, and both Botox and lip fillers. However, it is surprising that she was already one of the world's sexiest women before she decided to make the changes.
Rumer Willis – $100,000
It can be said that Rumer Willis, daughter of Bruce Willis and Demi Moore, is the offspring of one of the famous celebrity couples of all time.
Although she is beautiful, she followed her mother's footstep and chalked up to $100,000 on cosmetic surgeries that include jawline reconstructive surgery and a rhinoplasty along with lip injections and Botox.
John Travolta – Unknown
The famous Hollywood actor has been in the public eyes for decades and it was no surprise when fans started to call out his clear hair transplant and so-called 'frozen face.'
Although the actor has denied the rumors of him getting a Botox and facelift, we are going to let you decide after looking at these two pictures of past and present.
Dwayne Johnson – Unknown
It is really commendable that Dwayne Johnson aka The Rock has made a huge transition from his wrestling career to Hollywood. But did you know that he had to receive plastic surgery to reduce the size of his chest?
Dwayne is never shy to admit that he has been under the knife several times. He is quite open about it because he does not want to raise the bar of "unattainable perfection."
Courtney Cox – Unknown
Who isn't still in love with Monica Geller, right? Well, the Friends star looks beautiful and it is hard to tell that she is 55 years old.
Although she has never admitted to having a nose job or any work done on her face, she has spoken about getting facial fillers and Botox injections.
Roseanne Barr – $45,000
The American actress, comedian, writer, and television producer rose to popularity with her role in the hit TV sitcom, Roseanne.
Unlike many other celebrities, her surgeries (tummy tucks and gastric band surgery) were focused on weight loss. It is most probably because she knew she was working in an image-conscious world.
Adele – Unknown
The beautiful and powerful Adele lost a lot of weight in a small time and that helped create some rumors.
Although she claims that she had throat surgery and it prevented her from eating for some time, many believe that she had liposuction and a nose job. We love her and even if she had liposuction then it still won't change how we see her.
Demi Moore – $500,000
Demi is a natural beauty, but even she had to go under the knife in an attempt to prevent the inevitable aging.
She has admitted to having facelifts, breast implants, liposuction, and at least one nose job. we must say that it all seems to work because she does not look like a woman in her fifties.
Kenny Rogers – Unknown
If you love country song then you must be a fan of Kenny Rogers. Apart from singing, he has also acted in several movies and TV shows.
He had a botched plastic surgery that includes an eyelid lift which did not turn out as planned. Hence, it didn't take him much time to come out against plastic surgery. "I'm not happy about it" he said, "it drives me crazy!"
Britney Spears – $2,000
It is really surprising that there are not many rumors about Britney having plastic surgery. After all, she has been in the limelight for over two decades. She has always said that she will never get cosmetic surgery.
It is fair to say that she is doing a wonderful job at naturally aging. She has admitted to getting lip fillers and facials and we must say that her lips look quite natural (it is not the case with many celebrities).
Stephanie March – Unknown
Stephanie's experience with plastic surgery did not go as planned and it was like a never-ending nightmare for her.
In an interview with Refinery29, she revealed that she wanted to fix her falling apart life and got herself a breast augmentation. However, the surgery was a complete failure as one of her breasts became infected at the cut. As a result of it, she had to go to the emergency room to clear up the infection and she ended up removing all of the work she had done.
Sharon Osbourne – $200,000
As she is married to Ozzy Osbourne, it means that her life is always under media scrutiny. That's why she was always extra careful about her looks before going out.
She has now admitted that she was really worried about her looks and had to go under the knife. According to her, she will never do it again. She said: "There's not much I haven't had tweaked, stretched, peeled, lasered, veneered, enhanced or removed altogether."
Clare Danes – Unknown
This pretty actress has said that she is quite open to plastic surgery and it doesn't come off as a big surprise. After all, staying young and hiding the signs of aging can put immense pressure on anyone and here we are talking about one of Hollywood's famous actresses.
Many experts believe that she has undergone treatments such as lip fillers, an eye lift, and even facial implants. She still looks super beautiful and way younger than her 40 years.
Lara Flynn Boyle – $28,000
Fans of TV show Twin Peaks will recognize her in an instant, others may not. It is reported that she was worried about acting roles going to younger women and decided to do something about it.
That explains her drastic plastic surgery. It is unfortunate that she didn't get the results she expected.
Kim Novak – $9,200
Known for movies such as "The Man with the Golden Arm" and "Vertigo," Novak was quite famous in the 50s and 60s. She worked with some of the prominent leading men of the era, but work started to dry up in the late 60s and she announced her retirement in 1991.
She was totally unrecognizable when she attended 2014 Oscars after having cheek implants, a brow lift, and some Botox injections too.
Nicole Kidman – $1,400
Nicole Kidman is an amazing actress and although she hasn't admitted to getting any work done, she did admit about extensive Botox injections. And she didn't like the result as well.
She said, "sometimes you have to find out if the grass is greener on the other side for yourself." However, there are rumors about her getting facial fillers and rhinoplasty.
Blake Lively – $7,300
Blake became famous when she played the role of Serene Van Der Woodsen in TV show Gossip Girl. She is married to Ryan Reynolds and the couple has two adorable kids
However, there was a gossip about the pretty Blake that she wasn't happy with her face and got some surgery to remove freckles on her face and also enhanced her facial features with rhinoplasty and an eyelid touch up.
Anna Faris – Unknown
Despite rumors of her going under the knife and needles, Anna Faris does not admit to having any work done to enhance her facial appearance. She has only admitted to trying Botox injections.
However, experts do suggest that she might have had facial fillers and an eye lift. If you look at her recent photos, it seems like she also had a nose job. Nevertheless, we think that she still looks super pretty.
Michael Douglas – Unknown
This amazing actor openly admitted to having a facelift before getting married to the gorgeous Catherine Zeta Jones in 2000.
It seems like he gets cosmetic surgeries before big events in his life. He got facial augmentation before his son was born in 2003. We think he still looks handsome.
Dolly Parton – $23,000
Dolly Parton is a multitalented woman and an inspiration for many out there. She seems to age like fine wine, but is not afraid to rely on technology to enhance her appearance.
Although Dolly is in her seventies, she is still going strong. As some people believe that all the procedures (a nose job, facial fillers, a lip lift, neck lift, brow lift, and eyelid lift) over the years have made her look terrible, but that's not what we think. She is still a beautiful woman who knows how to carry herself gracefully.
Robert Pattinson – Unknown
If you are wondering why would the Twilight heartthrob need cosmetic surgery, then you should know that he wasn't always in high demand. There is a rumor that he couldn't go into modeling as a teen and that's why he got himself a rhinoplasty.
Even if the rumor is true, we are glad he made this choice because it has done no harm to his popularity.
Trista Sutter- $10,650
This reality TV star has made a quite a name for herself with shows like Survivor, Big Brother, and both the Bachelor and Bachelorette. However, the beautiful actress was never quite satisfied with her looks.
When she was 40, she decided to have her eyelids lifted and reconstructed along with a breast augmentation surgery. That's when she featured in US magazine and Life and Style magazine. According to her, plastic surgery helped her love her body.
Ashlee Simpson – $13,000
The younger sister of actress Jessica Simpson is not only famous because of her sibling. She has a great career of her own as a TV star and she even had her own show on MTV.
Ashlee admitted that she always felt like she was less attractive than her sister and she would even look at other celebrities and think she could never be as good-looking as them. Her cosmetic surgery includes rhinoplasty among other treatments, though she did not disclose them.
Ryan Gosling – Unknown
It is hard to think of resisting the charm of Ryan Gosling. Considered among Hollywood's sexiest male actors, Ryan has looked classier and way more attractive than before.
But there is a high possibility that he had a rhinoplasty before his career took off. The pictures do suggest that he may have had got some work done on him.
Nicole Richie – $13,000
Now here is a celebrity who openly admits that she is a fan of cosmetic surgery. She is quoted as saying "Why grow old gracefully when you have the technology to prevent it?"
She has a mini boob job (that's what celebs call it) as in it the breast implants have a natural look and there isn't a large amount of cleavage. It is speculated that she had rhinoplasty as well.
Iggy Azalea – $20,000
The Australian rapper's rivalry within the charts with Nicki Minaj is not hidden from everyone. As she had an attractive blonde looks, she wanted more and decided to get a breast augmentation to have a larger chest.
"There was nothing wrong with me. I think it's a personal choice and anybody, man or woman, they should be able to make an informed decision, and if you want to change something, then that's up to you," she said on the Ellen show.
Vivica Fox – $26,085
This beautiful actress made a name for herself after starring in one of the longest-running scripted television programs in the world, Days of Our Lives.
Known for her past relationship with Rapper 50 cent, the actress has paid for Botox and lip injections, as well as a facelift, and both breast and jaw implants.
Christopher Maloney – $92,000
Now this is something that is quite sad and disappointing. Chris was a contestant on the popular talent show The X Factor in 2012. His life was made hell by some hateful comments from people and he even got death threats because some people thought he had a large nose and he was not good looking enough.
Unfortunately, the hate shattered his self-esteem and he had to to get two nose jobs, an eye lift, teeth veneers, and even hair transplants to regain his confidence. Today, he is happy with his new look but he doesn't recommend such a drastic change.
Ellen Pompeo – Unknown
Ellen Kathleen Pompeo garnered worldwide recognition for her portrayal of the character Dr. Meredith Grey in hit medical drama Grey's Anatomy. The 49-years old actress looks as beautiful as she was 15 years ago.
Is it possible that the secret behind her everlasting beauty is plastic surgery? Well, experts suggest that she may have had a neck lift or facelift. One thing can be said with certainty that she has shied away from Botox all these years.
Nikki Cox – Unknown
It is quite clear that the American actress and comedy writer has had lip augmentation and fillers. Her mouth is literally double the size it was.
There are rumors that she had Botox and breast implants and that her drastic changes in looks have almost killed her career. However, she completely denies all the speculations.
Tom Jones- $90,000
We have no hesitation in saying that Tom Jones is still the heartthrob for middle-aged women everywhere. Well, he does take good care of his health but he is able to stay hot thanks to plenty of work done on him.
From facelifts, dental work to alternations to his eyelids and his nose, he has been under the knife a lot of time.
Hailey Baldwin – Unknown
Hailey Baldwin has gained immense popularity and it is partially because of her famous father, her modeling career, and her tabloid-worthy marriage to pop star Justin Bieber.
These pictures do show that she has changed a lot and there are rumors that her drastic change is due to facial injections.
Suzanne Somers – $9,000
She was somewhat known as the babe back in the day, but those times are gone. Well, at least that's not what she thought before she decided to regain some of her lost youth.
She has spent over $9,000 on her face and neck, as well as her breasts, lips, and jaw. She has certainly changed her look.
Ashley Tisdale – Unknown
Ashley rose to prominence with her hit roles in "High School Musical" and "The Suite Life of Zack and Cody."
The actress got a nose job due to her deviated septum. There was media criticism that she did it to advance her career, but she maintains that the nose job was for health reasons.
Clay Aiken – $11,000
Clayton Holmes "Clay" Aiken was thought to become the next American Idol. Although he didn't quite make it, his singing career turned out to be quite good as he went on to become the fourth-highest-selling American Idol alumnus.
According to Clay, he went under the knife due to a Temporomandibular disorder (aka TMJ). As he needed to have his jaw reconstructed, he decided to some fat removed from chin and neck as well. We must admit that he looks pretty much the same after the surgery as well and we are happy he is doing great now.
Daryl Hannah – Unknown
The American actress and environmental activist made her debut in a supernatural horror film The Fury. Since then, she has starred in some hit movies.
There are speculations that the actress had cheek and lip implants as well as dermal fillers and Botox, but she has not yet spoken about it.
Eiza Gonzalez – Unknown
The Mexican actress and singer became quite popular in recent years, thanks to her elegant style and her fling with sizzling hot Liam Hemsworth.
Although she has admitted to getting a nose plastic surgery, there are speculations that she has had more than just one surgery. What do you think about it?
Charlotte Crosby- $20,000
This Geordie Shore star isn't afraid to admit she's a fan of the scalpel. As you can see, there's a huge difference between her 2011 look and today- Charlotte has spent about $20,000 on her nose, lips, eyebrows, and tons and tons of botox. Even professionals have warned she's going too far and needs to slow down, but we don't think this filler fanatic will stop anytime soon. Once you start, it's hard to stop after all.
We think Charlotte looked great before and is still beautiful now, but let's hope she doesn't let things get too far out of hand.
Bella Hadid- Unknown
Clearly, you can see Bella looks very different in these two photos. Experts theorize that she's had a whole handful of procedures from a brow lift to face fat removal, but the only thing the star will fess up to is a nose job which she later regretted, saying "I wish I had kept the nose of my ancestors." That's a nice sentiment, and we really do think she's a beauty either way- but we still think there's more to this snatched face than Bella owns up to.
Well, fine, Bella, keep your secrets! We've seen enough of Hollywood to know that it's easy for stars to keep things under wraps and ultimately, she is entitled to her privacy- we just want the number of the surgeon, you know, for a friend.