Have you ever thought that supermodels look perfectly made up at all times? You always see them walk the runway and red carpets with perfect hair and makeup, but the truth is, they don't always look like that. Most models prefer to go makeup-free when they aren't working. We found makeup-free photos of your favorite models to show that they aren't glam all the time. Continue reading to see the natural faces of these famous models.
1. Cara Delevingne
Cara Delevigne is a gorgeous model who has walked in some of the biggest fashion shows in the world. On the runway, you can see her rocking different styles of hair and makeup that range from simple to super glam.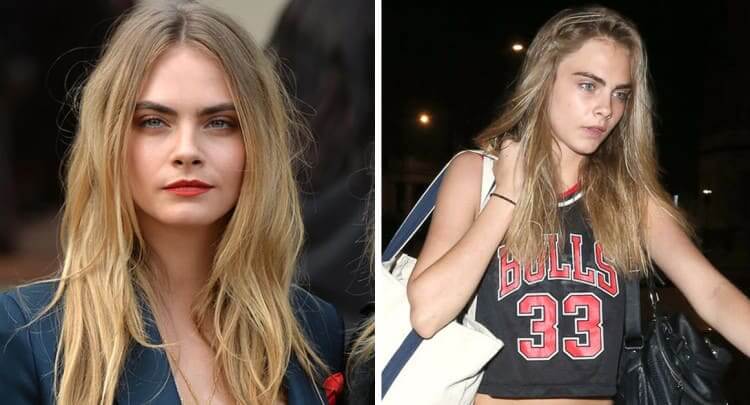 When she is not on the runway or at events, Delevigne keeps her skin natural and lets her naturally bold brows shine. Also, she enjoys wearing sweats, crop tops, and sportswear. She is laid back and likes to keep her style simple.
2. Adriana Lima
As one of the most well-known Victoria's Secret models, Adriana Lima is known for her perfect makeup and hair. Now that she is retired from modeling for VS, she is wearing much less makeup these days.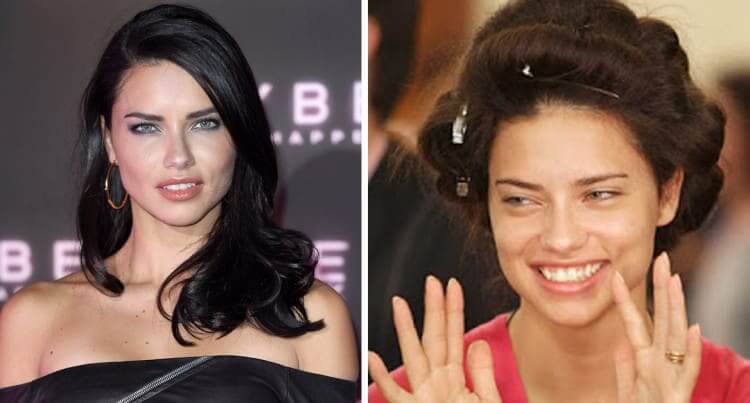 instyle | newfashioncelebration
It is unfair that she looks so perfect with her natural skin. She must get a lot of facials and skincare treatments to keep it looking flawless.
3. Gal Gadot
The middle eastern beauty has never loved wearing makeup. Despite winning Miss Israel in 2004, she says she has always been a Tomboy.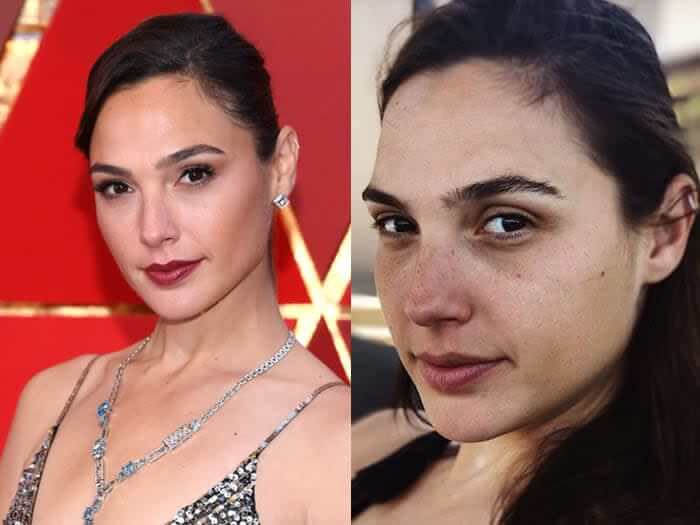 Kevork Djansezian/Getty Images | Instagram
She prefers to go makeup-free because it fits better with her lifestyle. She maintains her exotic look by taking care of her skin.
4. Tyra Banks
Tyra Banks has been in the modeling industry since she was in her early teens. She moved across the world to pursue her dreams at a young age and it seems to have paid off.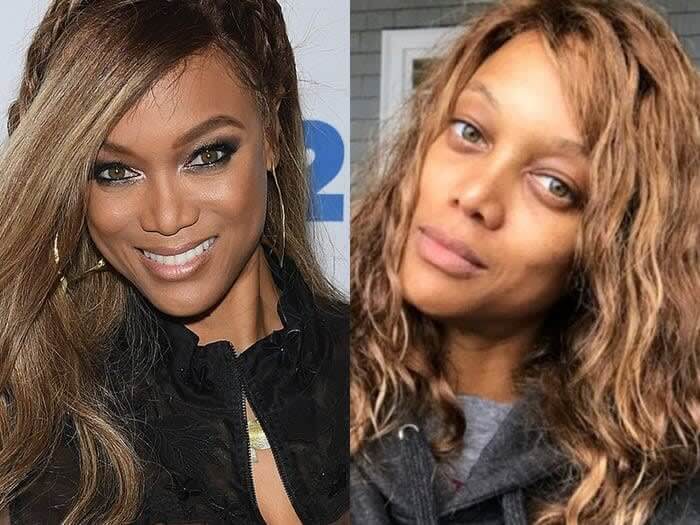 Dimitrios Kambouris/Getty Images | Twitter
The America's Next Top Model host has her own skincare and beauty line, which helps keep her skin looking good without makeup.
5. Cindy Crawford
Cindy Crawford was one of the original supermodels. The term supermodel was coined in the '80s and '90s when models were becoming part of pop culture.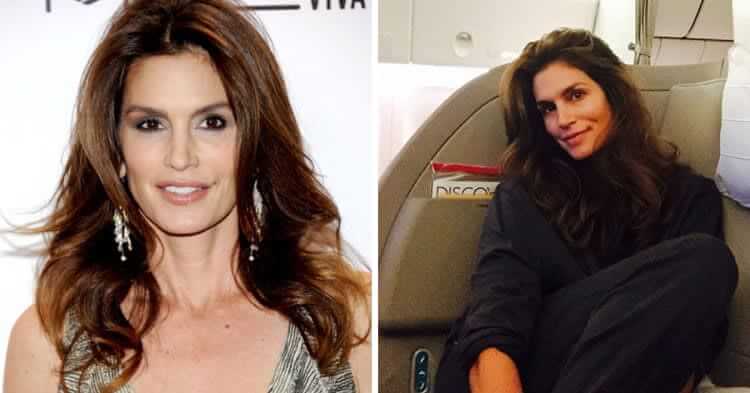 Although Crawford is much older than when she started modeling, she looks like she has barely aged. She keeps her skin clean and healthy when she is not wearing makeup.
6. Gisele Bündchen
For a while, Gisele Bundchen was the highest paid model in the world. She earned that spot because of her work ethic and beauty.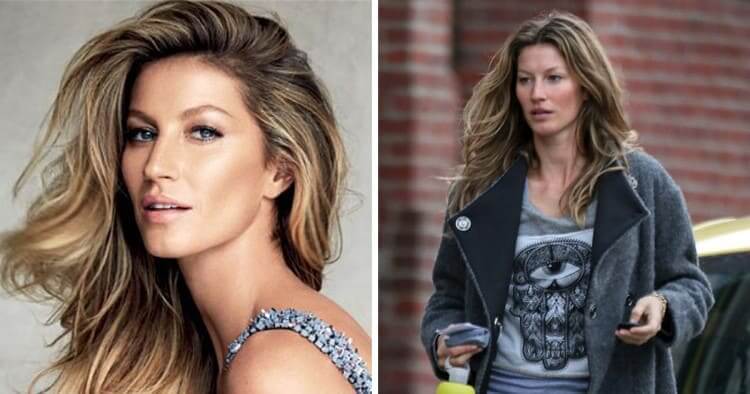 Even without makeup, she looks stunning. She still has beautiful skin, and it is bright and glowing without any product.
7. Irina Shayk
Irina Shayk is famous for her modeling and her marriage to Bradley Cooper, although they are no longer together.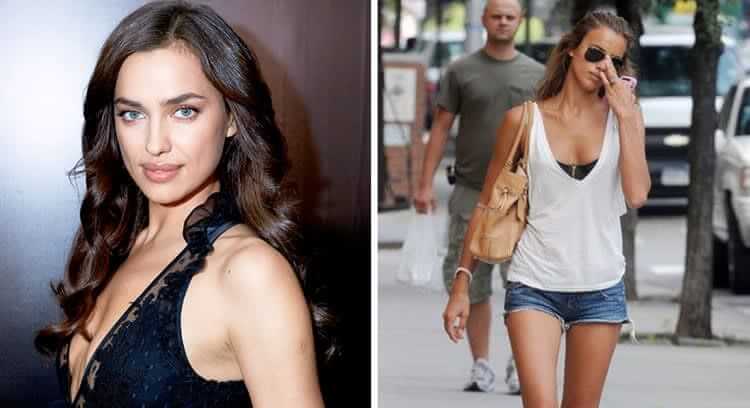 When she has makeup on for runway shows and events, she is gorgeous. When she is walking down the street, she rocks the off-duty model look with her bronzed skin and over-sized glasses.
8. Miranda Kerr
As Australia's first Victoria's Secret model, Miranda Kerr has made a name for herself in the modeling industry since 2007. She has always had a young-looking face even with a bunch of makeup.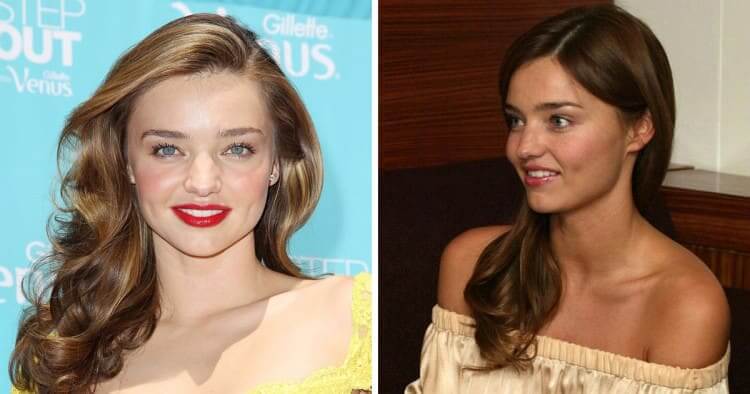 She is glowing without makeup. Are there any models who looks bad without makeup? Asking for a friend.
9. Bella Hadid
Bella Hadid is Gigi Hadid's younger sister, who got into modeling shortly after her sister. She is actually a natural blonde like Gigi but wanted to stand out by dying her hair dark brown.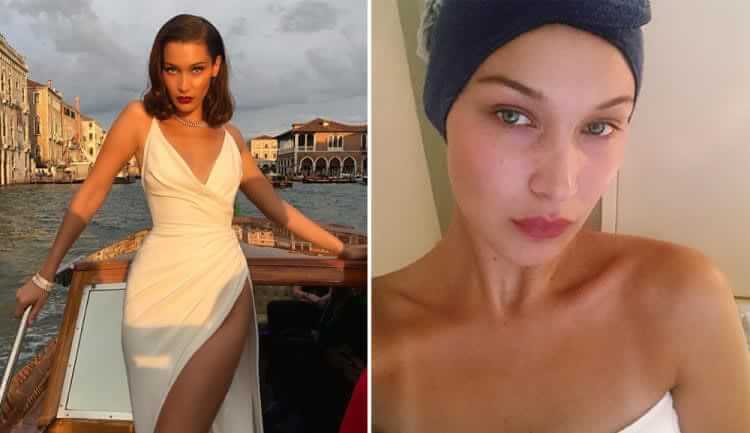 She learned at a young age that healthy skin is an essential part of self-care from her mother, who was also a model when she was younger.
10. Rosie Huntington-Whiteley
Rosie Huntington-Whiteley is gorgeous inside and out. She is married to Jason Statham and has a beautiful son. When she is not working it on the runway she is a wife and mother.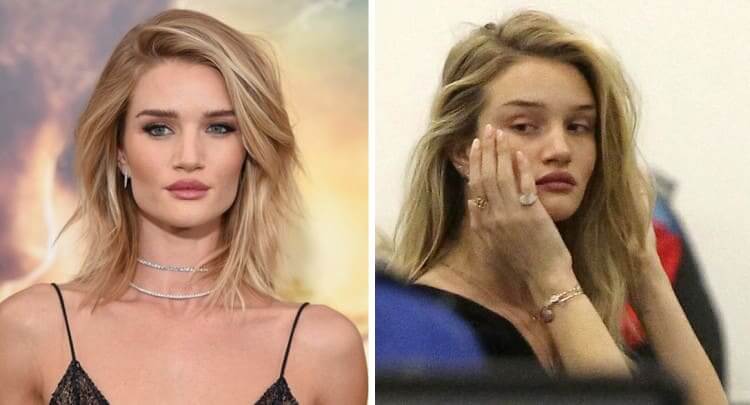 Although she is still flawless without makeup, it looks like she could use a few extra hours of sleep.
11. Heidi Klum
Heidi Klum was the cover model for "Sports Illustrated" and she was the first German Victoria's secret model. She has grown so much throughout her career, and today she is still as glam as ever.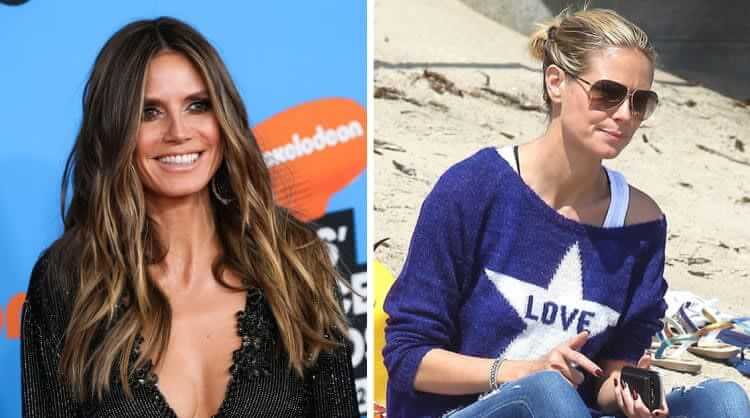 When she doesn't have her glam squad, she likes to pull her hair back and cover up with some large sunglasses. What are you hiding, Heidi?
12. Alessandra Ambrosio
Like Adriana Lima, Alessandra Ambrosio is one of the most memorable Victoria's Secret models. This woman barely needs any makeup to look flawless.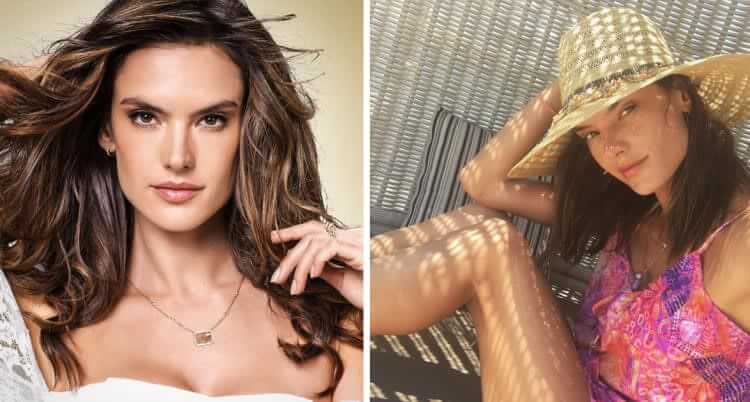 Her bare face is what everyone hopes to look like with and without makeup. Sometimes life is just unfair.
13. Gigi Hadid
Despite her high fashion looks and girly red carpet gowns, Gigi Hadid is secretly a major tomboy. When she was growing up, she loved sports and wearing basketball jerseys.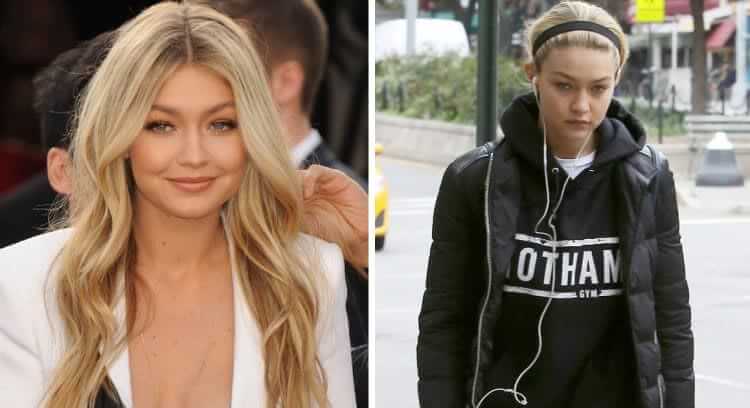 When she is not in full makeup for a show or event, Gigi likes to have a clean face. Her skin is almost perfect so why not show it off with a no-makeup selfie here and there.
14. Megan Fox
Megan Fox has been regarded as one of the most beautiful women. She has starred in many blockbuster hits and she has to look good for the red carpets.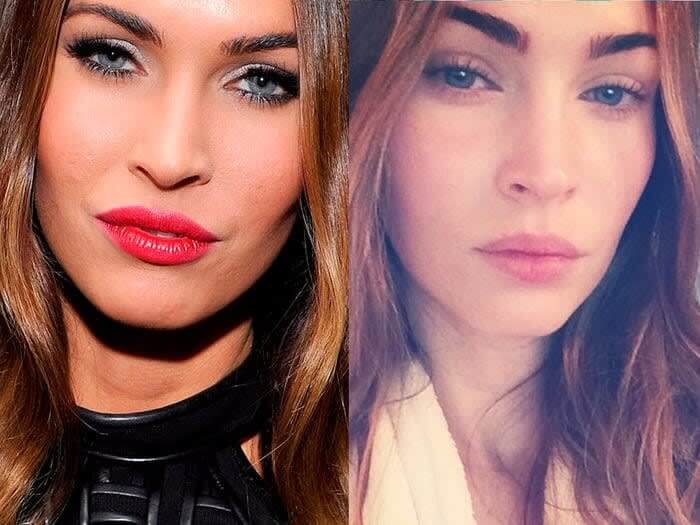 John Sciulli/Getty Images | Instagram
She likes to keep her skincare routine simple by using a cleanser and moisturizer so that her face is clean and hydrated.
15. Coco Rocha
Coco Rocha is a beautiful model who has worked to advocate for younger models. She works on many digital campaigns that are retouched and incorporate a lot of makeup.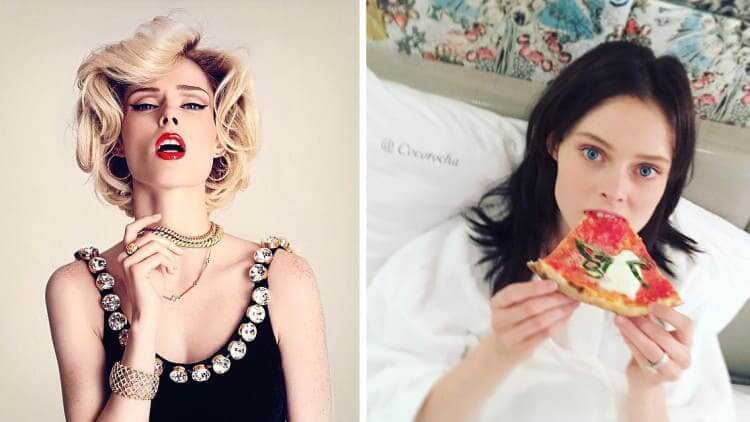 She looks much different without all the hair and makeup. She is very natural, and her skin is perfect as every other model.
16. Bar Refaeli
Bar Refaeli is an Israeli model and TV show host. She is considered one of the most successful international models to have come from Israel.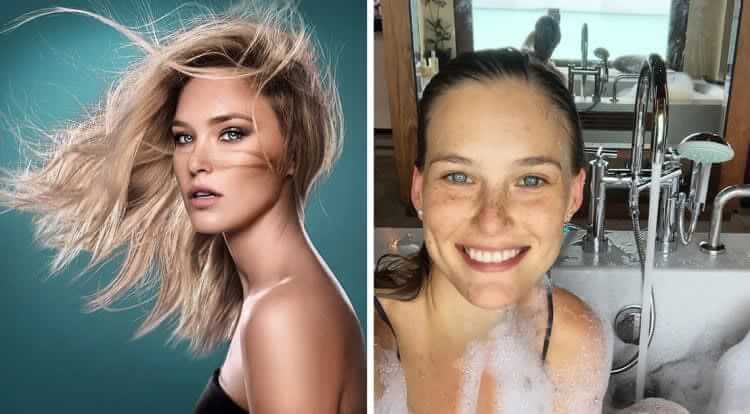 She has a natural Mediterranean glow and beautiful sun-kissed skin that shines when she is not wearing makeup.
17. Kendall Jenner
Pretty much everyone in the world knows Kendall Jenner because of her famous family. She has been walking red carpets since she was a toddler, and she is used to wearing full glam often.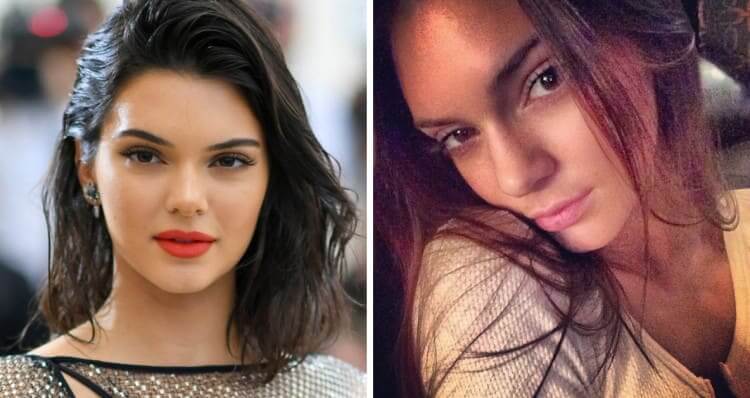 Dimitrios Kambouris/Getty Images | instagram
Unlike most models on this list, going barefaced has been a fear for Jenner because she struggled with acne. She has received a lot of hate on social media for her skin, even though most people in the world have or have had acne.
18. Naomi Campbell
Naomi Campbell is also one of the original supermodels who rose to fame in the '90s. She is used to wearing a lot of makeup for runways and photoshoots, so it is surprising to see her natural.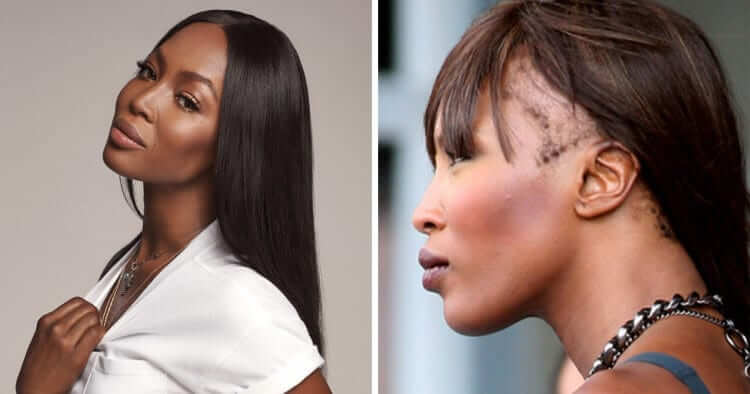 When she goes makeup-free, it seems like she still applies some blush to liven up the skin, but he lace front wig is not glued down properly here.
19. Taylor Hill
Taylor Hill only stepped into the spotlight a few years ago, and her name has been in everyone's mouth since.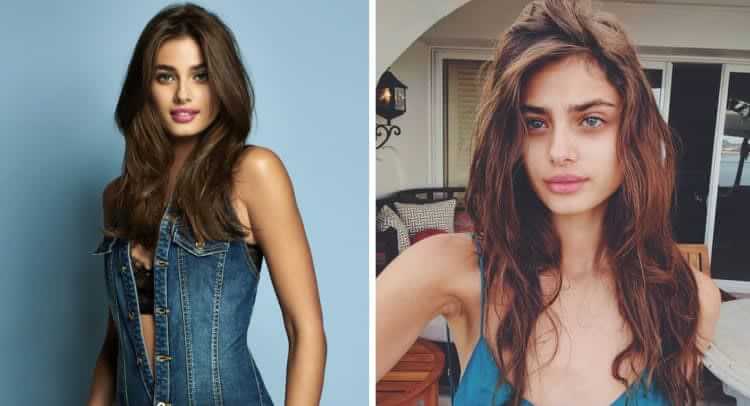 At only 24 years old, Hill has a youthful glow to her face without makeup.
20. Candice Swanepoel
Candice Swanepoel is known for her career with Victoria's Secret. She has such a natural look, and it is something that everyone envies.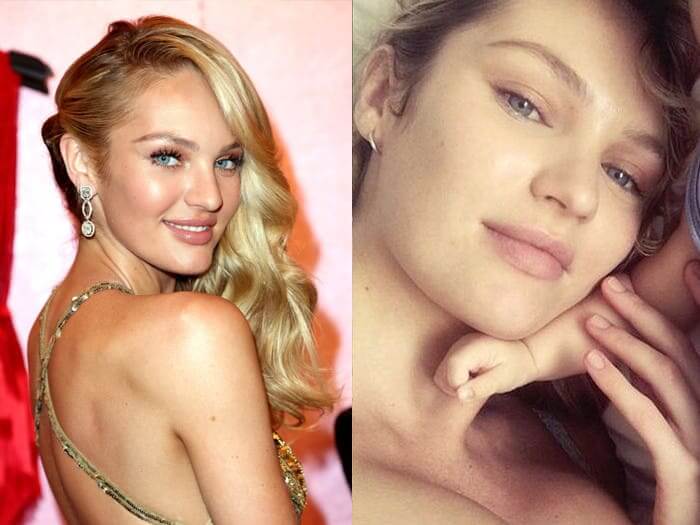 Monica Schipper/Getty Images | Instagram
She is a mother, so her life is busy. She does not always have time to wear makeup, but that doesn't seem to be a problem for her because her skin is amazing.
21. Stella Maxwell
Stella Maxwell is another model who gained fame from her work with Victoria's Secret. She became an angel in 2015 and has grown immensely in her career.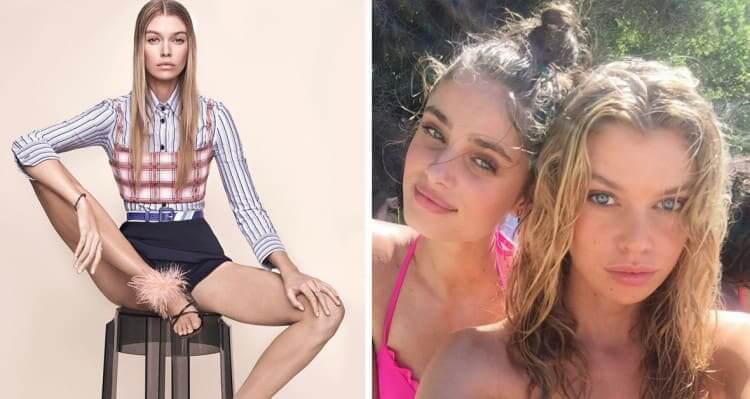 Her chiseled bone structure looks amazing when she goes au natural, and her messy waves compliment her flawless skin.
22. Milla Jovovich
You might remember Milla Jovovich from Resident Evil. She was noted as the highest-paid model in 2004, and she graced the covers of Vogue and Cosmopolitan.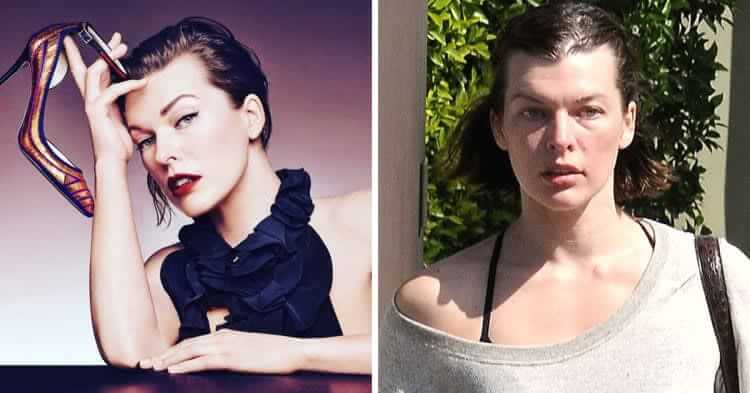 At 44 years old, she still looks young because she takes care of her skin. We hope to look that good in our 40's.
23. Jourdan Dunn
Jourdan Dunn is one of the Victoria's Secret models who has a huge social media following.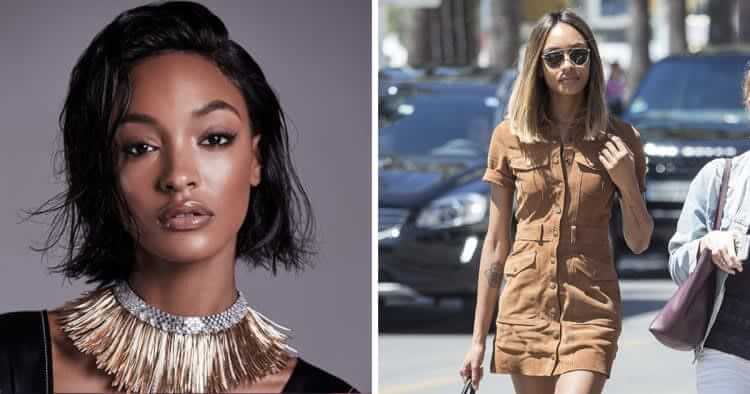 She has a strict skincare routine that keeps her skin looking dewy and youthful. She shared her beauty secrets with Vogue in a "get ready with me" video.
24. Doutzen Kroes
Doutzen Kroes has been modeling since she was just 17 years old. She comes from the Netherlands and once she was discovered, she was quickly sent to New York.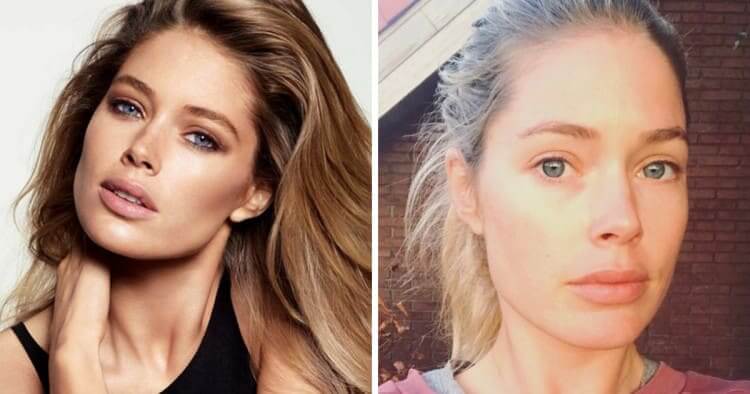 It seems like her world travels and jet-lag has not caught up with her skin. She almost looks better bare-faced.
25. Natalia Vodianova
Natalia Vodianova is nicknamed the "Supernova" for a good reason. Not only is she a model who got a large contract from Calvin Kelin, but she is also a philanthropist and public speaker.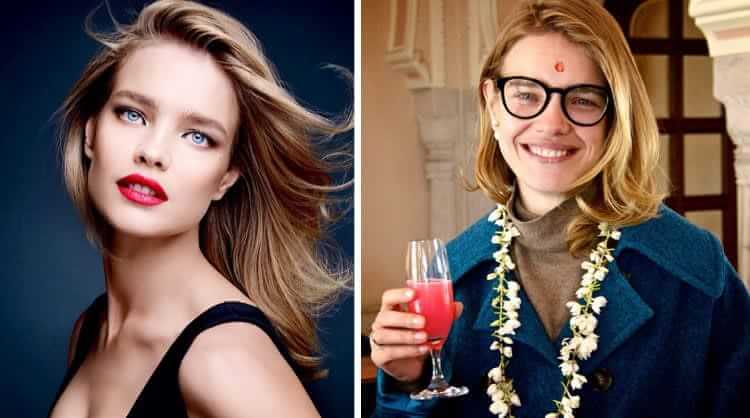 She travels all over the world and experiences many different cultures, which must have an impact on her skincare.
26. Kate Moss
Kate Moss is and will always be one of the biggest names in the modeling industry. She came onto the scene at the end of the "supermodel era" in the late '90s and she has been popular ever since.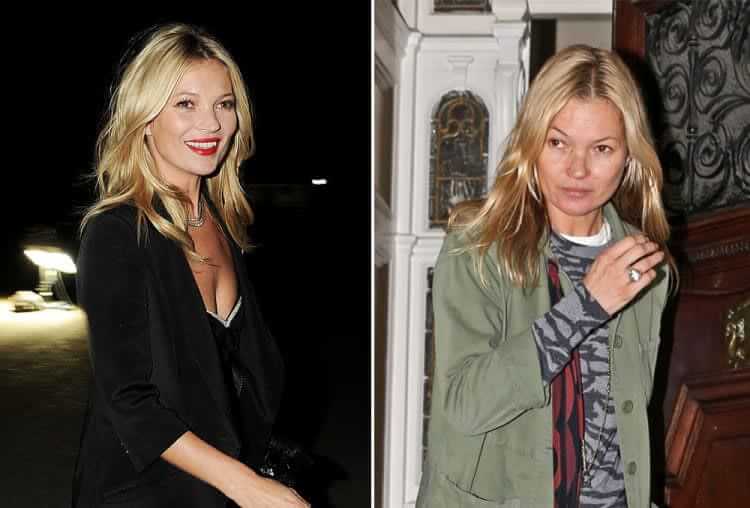 Dave M. Benett/Getty Images | eastnews
At 46, she looks amazing, and it doesn't seem like she is slowing down anytime soon.
27. Chrissy Teigen
While most people know Chrissy Teigen for her sassy twitter rants and realistic Instagrams, she is also famous for her modeling. She was on the cover of "Sports Illustrated" in 2010, which helped her rise to fame.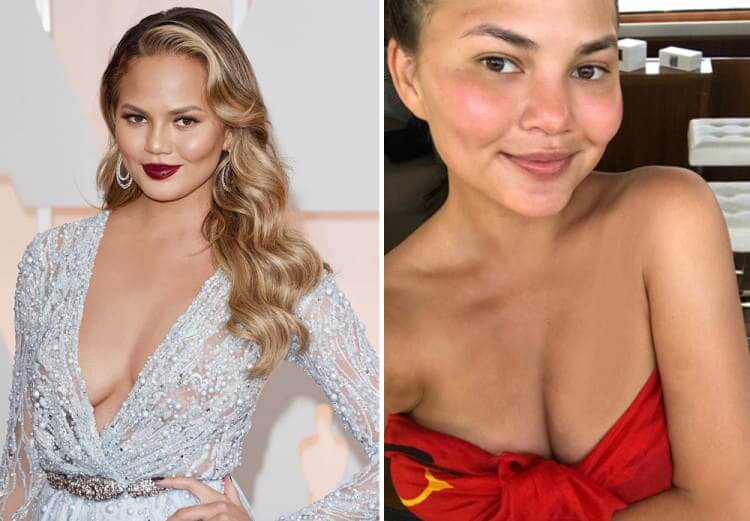 Jason Merritt/Getty Images | Instagram
Teigen is a mother of two, and she is sincere on social media about not wearing makeup or having the time to get ready every day.
28. Jasmine Tookes
Jasmine Tookes is a Victoria's Secret model who always looks perfectly put together. Her makeup looks effortless and flawless always.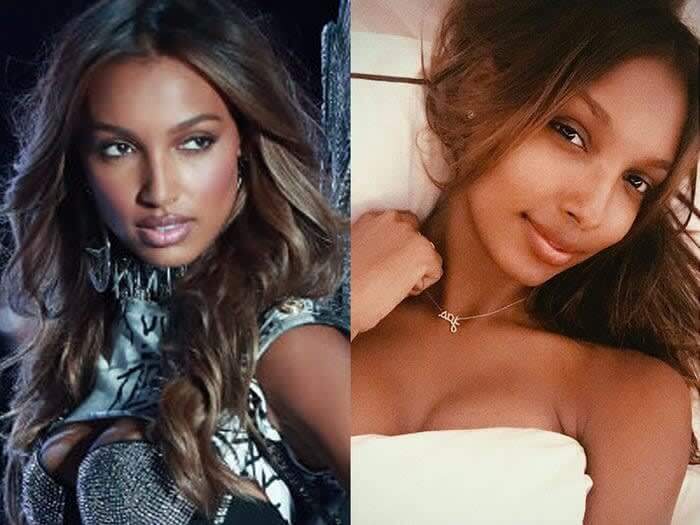 Lintao Zhang/Getty Images | Instagram
She credits her skin to drinking lots of water, daily sunscreen, and an at-home LED light mask.
29. Elsa Hosk
Elsa Hosk is naturally one of the most beautiful women in the world. Besides Victoria's Secret, she has worked for some of the biggest brands in the world including Dior and Guess.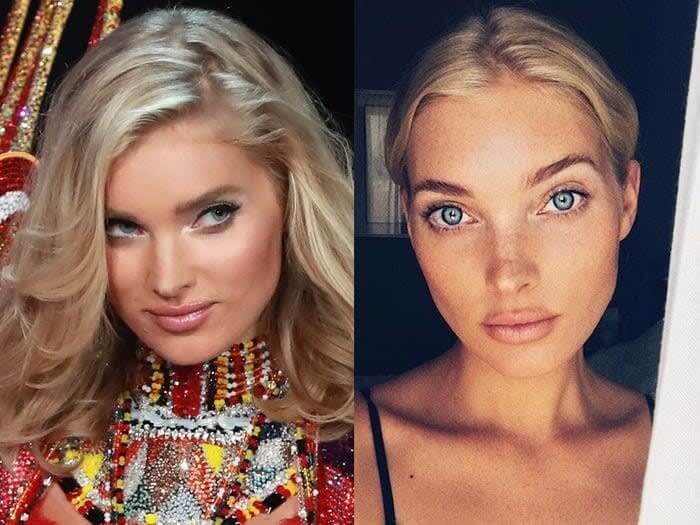 Lintao Zhang/Getty Images | Instagram
To keep her skin smooth and fresh, she uses all-natural products and wears SPF daily.
30. Josephine Skriver
Josephine Skriver is well-known for her work with Victoria's Secret. She is also the face of Maybelline, so she has to keep her natural skin looking flawless.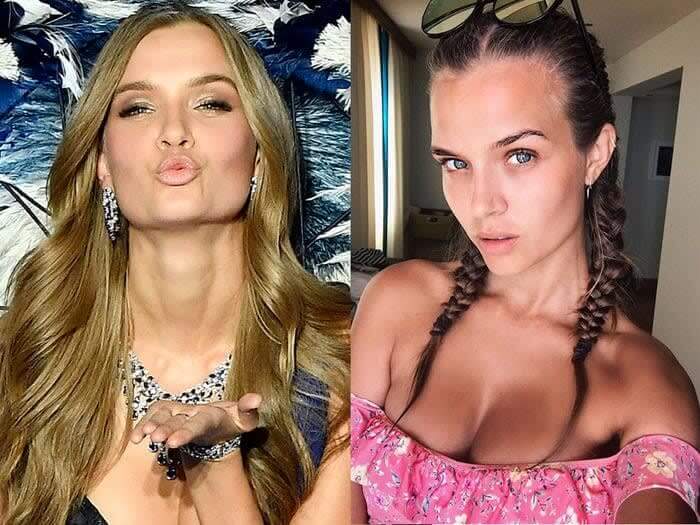 Frazer Harrison/Getty Images | Instagram
She loves sheet masks that look like cute animals and says that it helps keep her skin glowing even when she is jet-lagged.
31. Lily Aldridge
Lily Aldridge is a popular Victoria's Secret Model who also has a large following on social media. She has also modeled for "Sports Illustrated" with Chrissy Teigen.
Donato Sardella/Getty Images | Instagram
Without makeup, she is still gorgeous. Aldridge makes sure to use a quality eye cream every day, and she likes to use natural DIY masks.
32. Ashley Graham
Ashley Graham is a revolutionary plus-size model who has had a successful career thus far. She was the first plus-size model to appear on the cover of "Sports Illustrated," and she is a body-positive role model for so many women.
George Pimentel/Getty Images | Instagram
Graham's theory about healthy skin is to work from the inside out by eating clean and taking daily vitamins.
33. Romee Strijd
Romee Strijd has worked for some of the biggest names in fashion, and she has appeared in Vogue on multiple occasions.
Gabe Ginsberg/Getty Image | Instagram
She keeps her skin hydrated and dewy with night serums and moisturizers. She also drinks a lot of water so her body stays hydrated as well.
34. Behati Prinsloo
You may know Behati Prinsloo from the Victoria's Secret runway, or you might know her as Adam Levine's wife.
Dia Dipasupil/Getty Images | Instagram
She looks absolutely stunning without makeup, and when she is busy with kids or work, she keeps her skin bare. Who wouldn't want to show off that flawless face?
35. Sara Sampaio
Sarah Sampaio is an actress and model who likes to wear bold looks on the red carpets.
Pascal Le Segretain/Getty Images | Instagram
When she is not posing on the carpet, she likes to let her skin breathe. She has naturally beautiful features that don't need makeup to shine.
36. Martha Hunt
Martha Hunt is not only a Victoria's Secret model, but she is also the spokesperson for Free People. Usually, her red carpet makeup is pretty natural because she is beautiful without a lot of makeup.
Dia Dipasupil/Getty Images | Instagram
She is a firm believer in professional facials and loves a deeply hydrating moisturizer because her skin tends to be dry.
37. Lais Ribeiro
The Brazillian born model is no stranger to the catwalk. She is always having her makeup done for shows and events, so it is refreshing to see her bare-faced.
George Pimentel/Getty Images | Instagram
She has a rigorous skincare routine that keeps her looking ageless. She always makes sure to take off her makeup before bed so that she doesn't breakout.
38. Erin Heatherton
According to Erin Heatherton, beauty is health. The Victoria's Secret model is always on-the-go and that can disrupt her skin.
Taylor Hill/Getty Images | Marianna Massey/Getty Images
She has a healthy glow when she is not wearing makeup because she keeps her skin clean and hydrated.
39. Lucy Hale
"Got a secret, can you keep it, swear this one you'll save." Actress and model Lucy Hale must be keeping a secret as to how she keeps her skin looking so good.
Jason Kempin/Getty Images for ASPCA | Splash News
She says she used to battle with cystic acne until she found a skincare routine that worked for her. Now she is not afraid to go makeup-free.
40. Brooklyn Decker
It is undeniable how beautiful Brooklyn Decker is, and she is not afraid to flaunt it.
Michael Loccisano/Getty Images | Instagram
She maintains a six-step skincare routine to keep her looking youthful.